Guide to konbini
---
Bright lights, neatly arranged shelves, and an all too familiar jingle – the world of convenience stores, or konbini, is a fascinating place to be. If you only know konbini as a place for grab-and-go onigiri, we've got news for you. Read on for the ultimate guide to konbini in Japan, from a range of services provided to must-know Japanese phrases. 
For more language guides, check out these articles:
---
– Convenience store chains –
---
1. Daily Yamazaki
---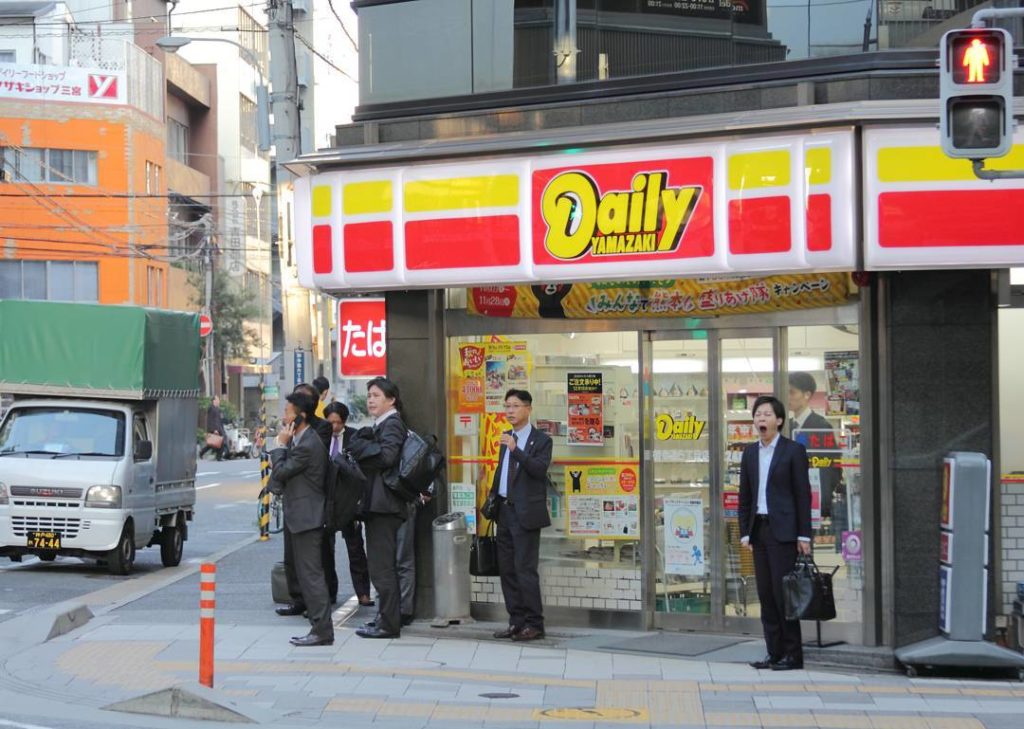 Image credit: @argosy_astrum
Owned by Yamazaki Baking Co. Ltd, the largest baking company in Japan, Daily Yamazaki is the bread and pastry purveyor's foray into the konbini industry. The first Daily Yamazaki opened in 1977 and there are now 1,443 stores in Japan, with most located in residential areas. 
Apart from the usual konbini staples, Daily Yamazaki also offers freshly baked goods such as bread, pastries, and cakes, in Western and Japanese styles.  
---
2. NewDays
---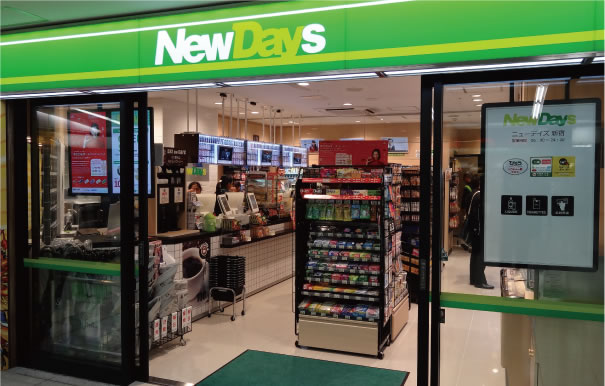 Image credit: JR East Retail 
The East Japan Railway Company, better known as JR East, has also hopped on the konbini bandwagon with NewDays. You can find most of its 500 branches on train platforms and in station premises serving JR lines, which allows passengers to quickly drop by to grab a drink or a bentō before their ride. 
Unlike most convenience stores, which are open 24 hours a day, the opening hours of NewDays outlets vary according to their location. Select branches also carry special JR merchandise, as well as train and shinkansen goods, which are perfect souvenirs for tourists and train buffs. 
---
3. Seicomart
---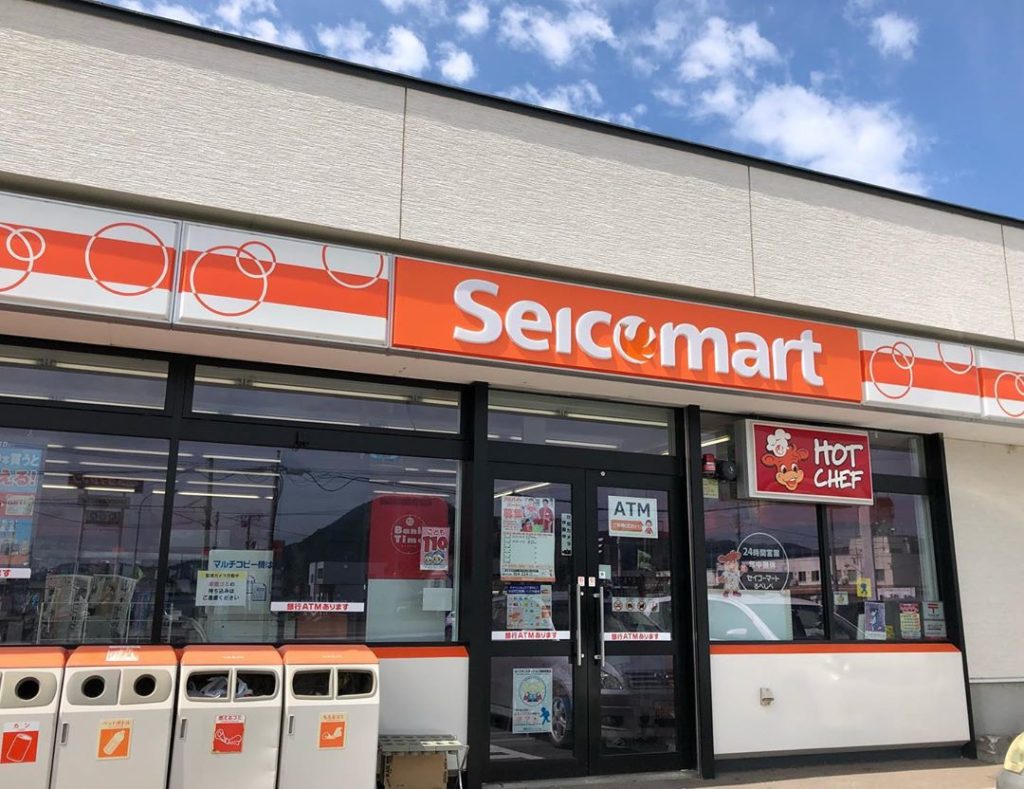 Image credit: @kote37
Considering that the 3 major konbini chains – 7-Eleven, FamilyMart, and Lawson – have permeated every corner of Japan, Seicomart is maintaining a surprisingly strong foothold in Hokkaidō. The home-grown brand was founded in 1971 and is one of the oldest convenience chains in Japan.  
With over 1000 branches in Hokkaidō, the distinctive orange sign of Seicomart can be found just about everywhere on the northernmost island. Many products sold in Seicomart are made using ingredients from Hokkaidō. Its chilled products, such as soft serves, are a must-have as they are made from local dairy products. Freshly prepared onigiri and bentō are also available at the store's "Hot Chef" corner. 
---
4. Ministop
---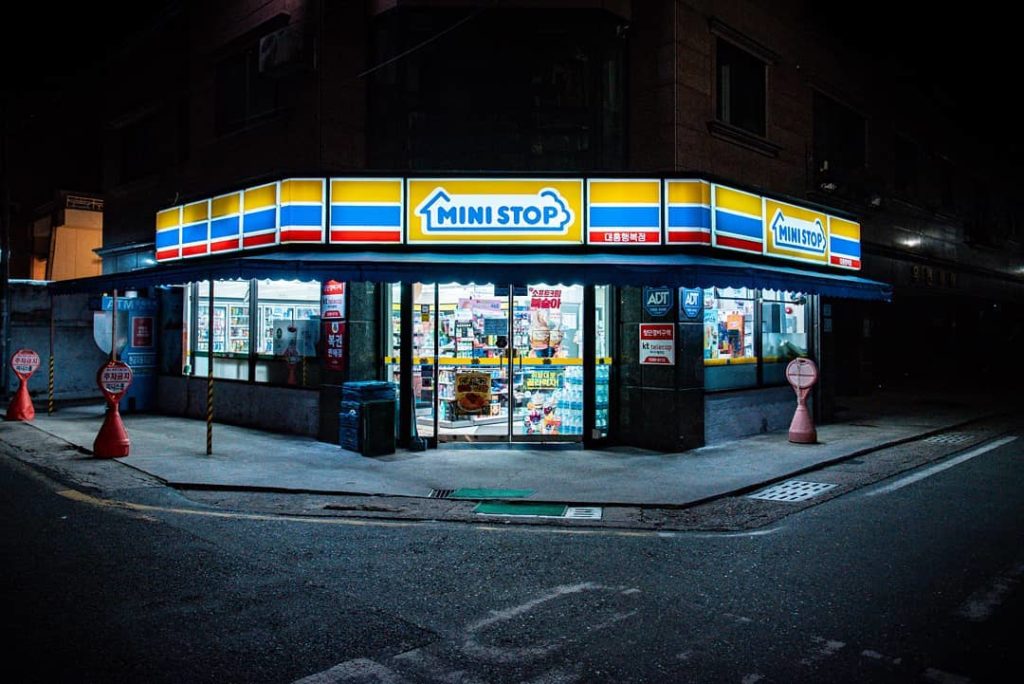 Image credit: @parkje1999
Ministop is part of the Aeon group, Japan's largest retailer which owns supermarkets and shopping malls across the country. With nearly 2000 branches in Japan, Mini Stop is the 4th largest konbini chain. 
The chain is particularly known for their soft serves and "Halo Halo", a refreshing dessert which comprises flavoured shaved ice topped with a swirl of ice cream. Available during the summer months, Ministop's Halo Halo is a rendition of the popular Filipino dessert with the same name.
---
5. Lawson
---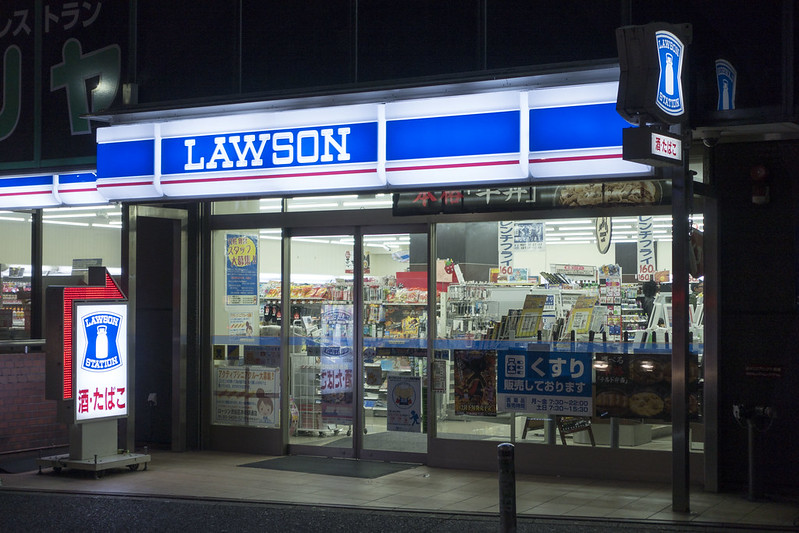 Image credit: DSC01489
Even as one of the top 3 chains dominating the market, Lawson stands out in a land saturated with konbini thanks to their unique concept stores. 
"Natural Lawson", which offers a range of organic and healthier products, is the place to be for health conscious consumers. Meanwhile, customers looking for good deals can check out "Lawson Store 100". Essentially their take on 100–yen shops, the special branch sells perishables, such as fresh food, and daily necessities at a low price. 
---
6. FamilyMart
---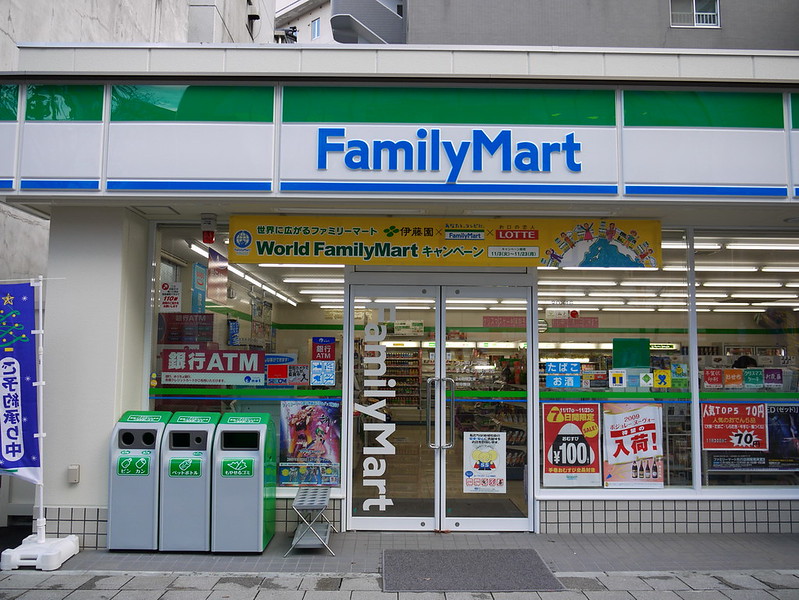 Image credit: Rafiq Mirza
FamilyMart's green and blue signage is yet another ubiquitous sight on the streets of Japan. The konbini giant has made a name for itself with FamiChiki (ファミチキ), a juicy and tender breaded deep-fried chicken cutlet. The signature product is so famous that 3.5 pieces are reportedly sold every second, and FamilyMart has sold 15 billion pieces of it since its release. 
In 2016, FamilyMart merged with Circle K Sunkus, which used to be another major player in the game. As a result, FamilyMart now has the 2nd largest number of branches in Japan. 
---
7. 7-Eleven  
---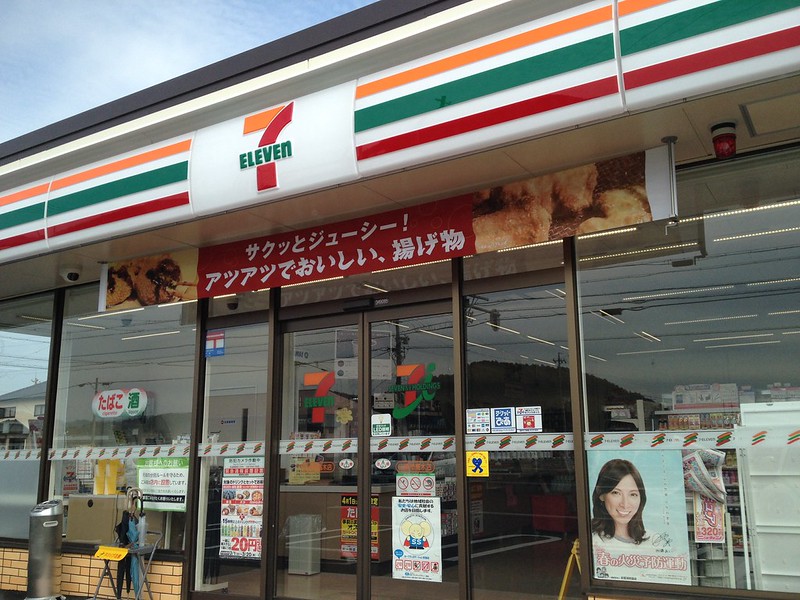 Image credit: Yuya Tamai
7-Eleven boasts the highest number of stores in Japan with a whopping 20,904 branches. It's an impressive number that is only going to increase from now on, considering that they've only set foot in Okinawa in July 2019. 
Besides the usual offerings, 7-Eleven has developed their own line of premium products under the "Seven Premium" label. These products, which are exclusive to the brand, are a hit among consumers thanks to their high quality and taste.
---
– Services –
---
1. Clean restrooms
---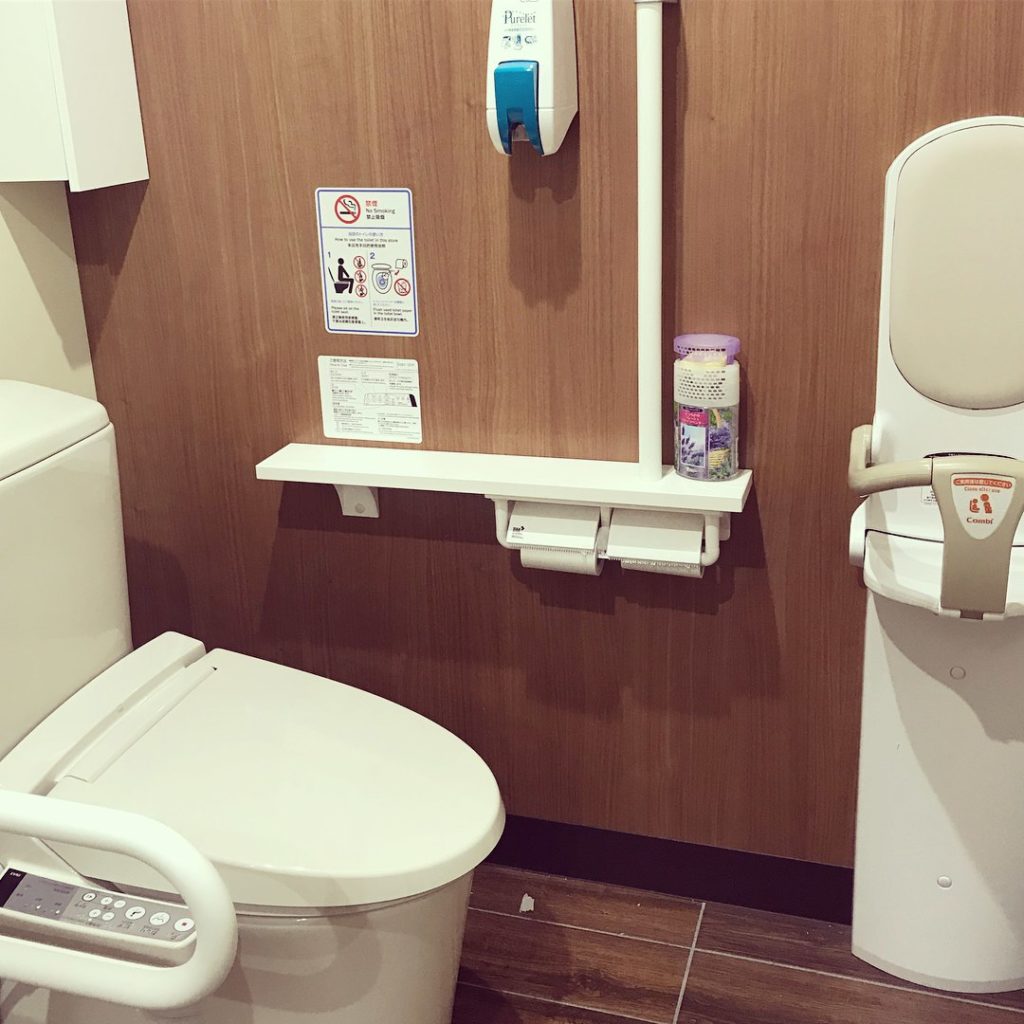 A toilet cubicle in Lawson
Image credit: @reoreo717
Public restrooms get a bad rep when it comes to hygiene, but toilets in konbini are generally clean and spotless. They are available for public use, which is a godsend when you're out and about somewhere with no public toilet in sight. 
However, not all konbini are equipped with one, so you should either scan through the store or check with the staff to be sure. Remember to be considerate and keep it clean after use. 
---
2. Free Wi-Fi
---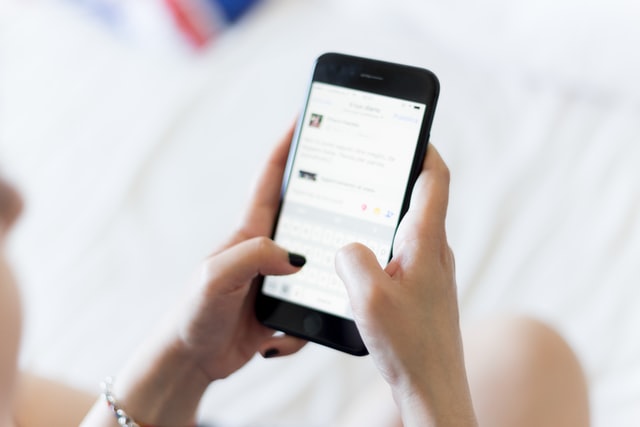 Image credit: Oleg Magni
Travelling without the internet can be a hassle when you need to quickly access online maps or important information. Luckily, convenience stores are one of the few public spaces where you can access the internet for free, saving you the extra cost of having to rent portable WiFi. 
Pop by the nearest 7-Eleven and connect to their "7Spot" hotspot if you need internet access. Each user can use the store's Wi-Fi for 1 hour at a time, up to 3 times per day. This should be plenty if you just need a quick search on Google. You'll also be required to register with personal particulars such as your e-mail, but the process will only take less than a minute.    
---
3. Hot food
---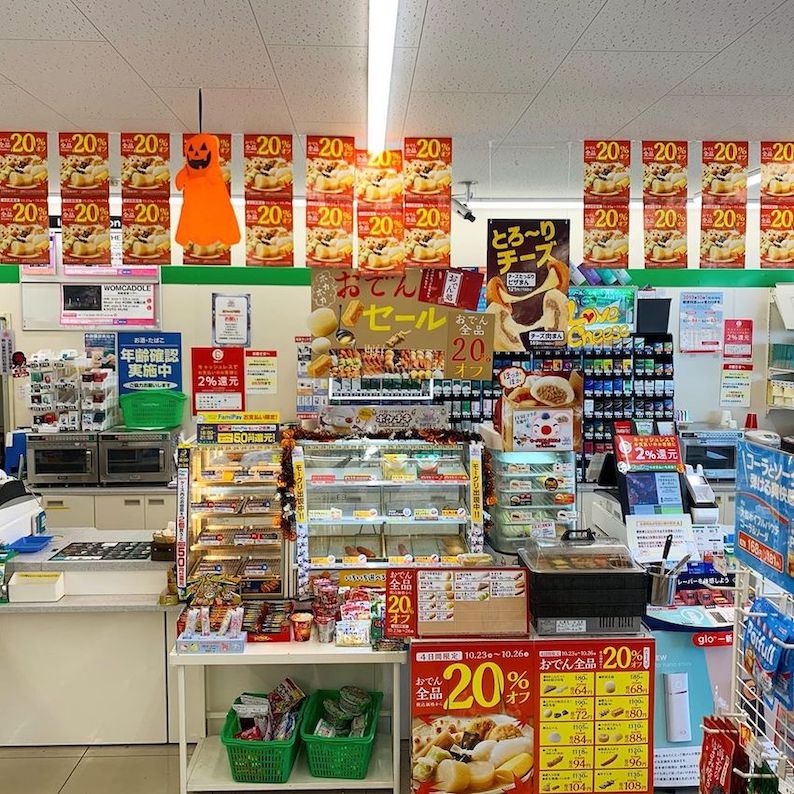 Cashier counter at a konbini
Image credit: @maki_okisu
If you're feeling peckish and are looking for a quick snack to fill you up, look no further than the hot food section near the registers in a konbini store. Convenience stores have an impressive range of hot snacks, such as fluffy steamed buns and karaage (fried chicken), among many other fried food.  
The menu is more or less the same across different konbini chains, but there will be a slight variation when it comes to the taste and price point.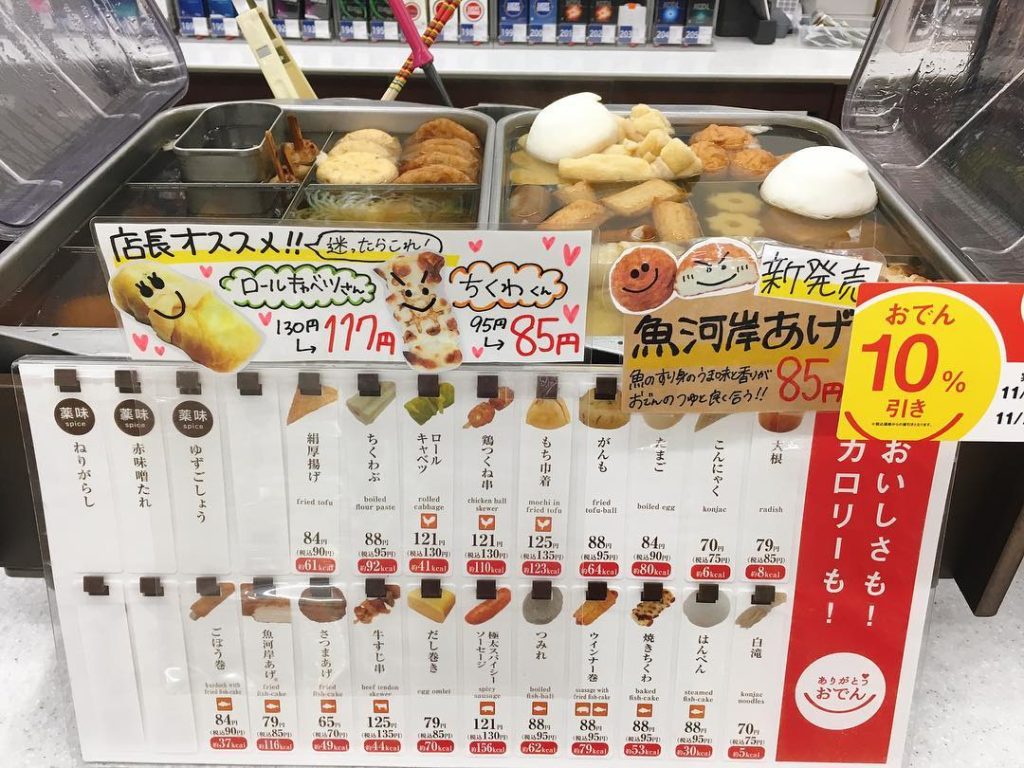 A selection of oden and the price list
Image credit: @nyon_nyon09
When the weather turns chilly, you'll see oden – ingredients stewed in a light dashi broth – stands pop up in stores nationwide. Though it used to be completely self-service – customers could pick out ingredients with the tongs provided – many stores have suspended self-service and barricaded the pots with transparent shields in light of heightened public health awareness. 
---
4. Freshly made coffee and other beverages
---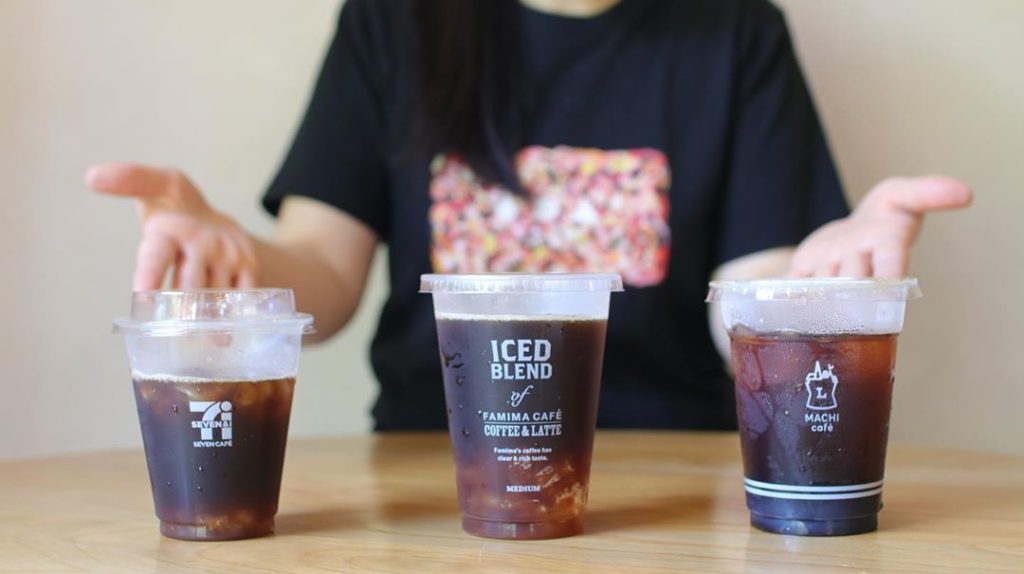 Iced coffee from 7-Eleven (left), FamilyMart (middle), and Lawson (right).
Image credit: @tostino_coffee
Get your usual morning pick-me-up from the nearest konbini. The taste and price of coffee varies between different brands, but the quality is generally decent and more affordable than an average cup of joe sold at a café.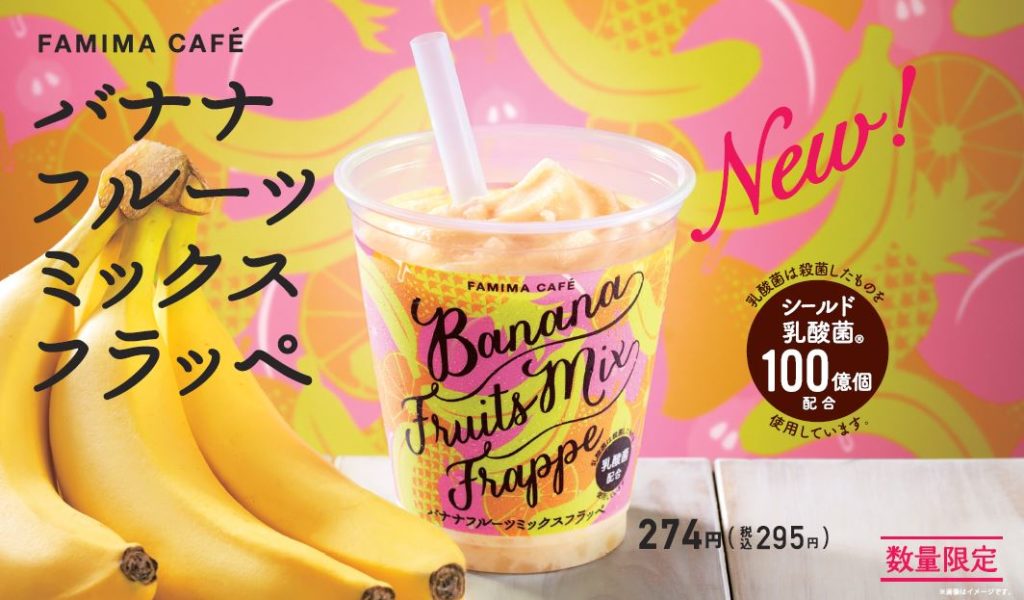 Banana fruits mix frappé from FamilyMart
Image credit: FamilyMart
To get a cup of hot coffee, place an order at the counter. For iced beverages, look for the freezer section – there should be cups of ice designated for iced coffee. Once you've paid at the cashier, place your cup under the coffee machine dispenser and press the corresponding button to get your drink.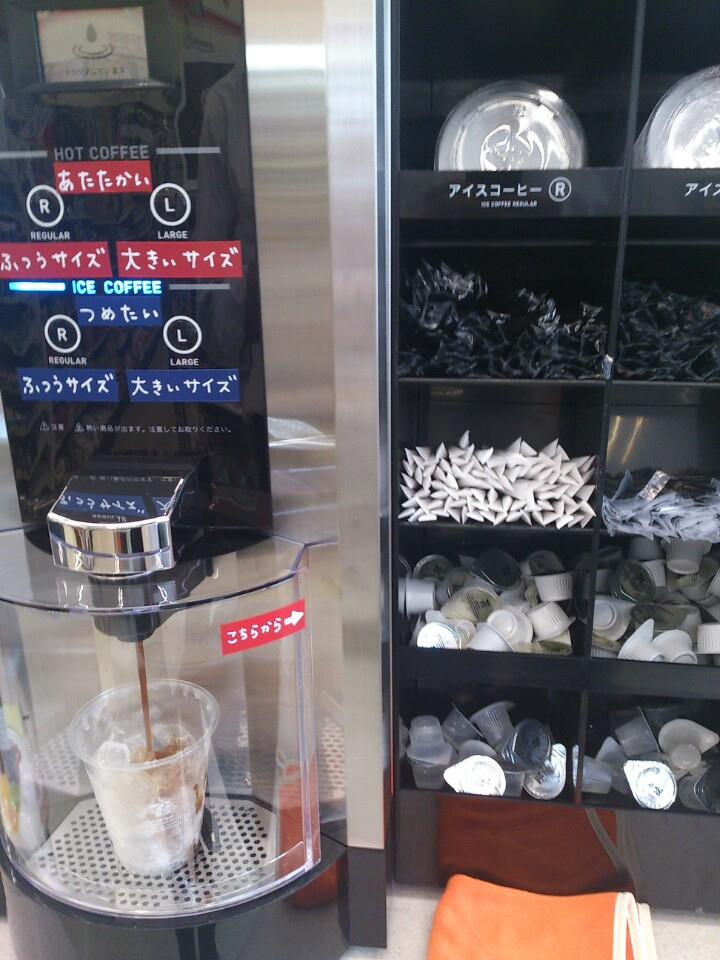 Coffee machine at 7-Eleven
Image credit: Wikipedia
If you're not a coffee person, head over to FamilyMart – they offer other beverages such as hot chocolate, matcha latte, and even frozen frappé. 
---
5. Dine-in tables
---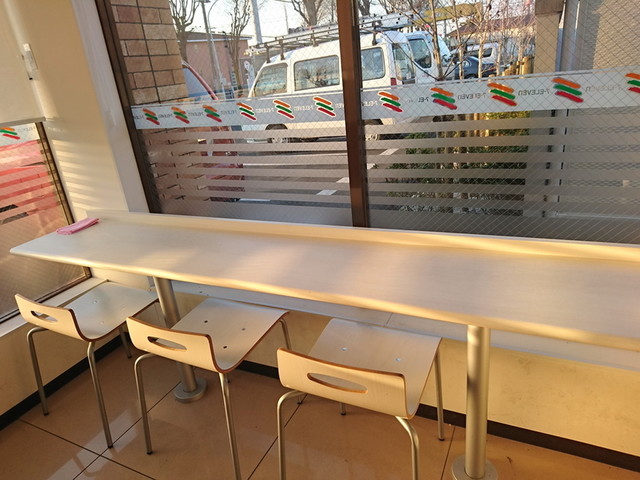 Table and seats at a 7-Eleven branch.
Image credit: Tabelog
Once you've purchased your food and drinks, consume them while they are hot at the free tables and seats provided. 
Generally, dine-in tables are available in larger convenience stores. In fact, Ministop has made it a point to include rest areas in all of its branches. In a bid to improve dining experiences, they've even launched Cisca, a stylish concept store, in 2014. Food items purchased here are transferred to plates before serving.  
---
6. Receiving parcels on your behalf
---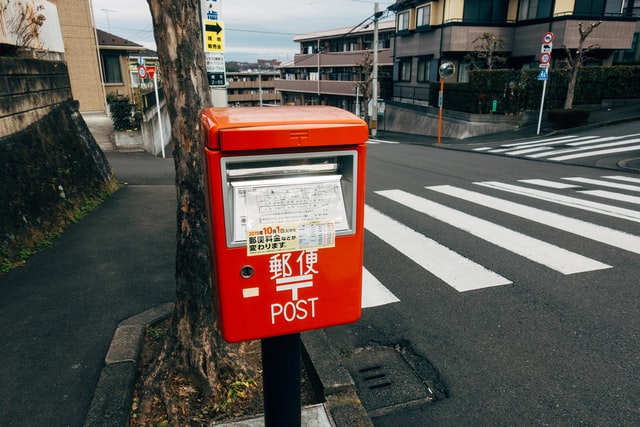 Image credit: NIFTY Corporation
Save yourself the trouble of lugging huge bags of souvenirs around all day by ordering the stuff you need online and have them delivered to convenience stores. Established online retailers such as Amazon and Rakuten offer a konbini pickup option for most of their products, which is especially convenient for tourists who don't have a residential address. 
The process is pretty straightforward. To check the nearest store that offers shipping services, select the option for "convenience store pickup" when prompted during payment. Enter your hotel address to generate a map of branches nearby, then select your preferred location and pay by credit card. 
You can also pay in cash when you collect your item at the konbini, though a small handling fee may apply. Be sure to collect your items within 10 days after it's delivered. To pick up the package, print out a receipt using the in-store terminal and bring it to the register to claim your item.  
---
7. ATM services
---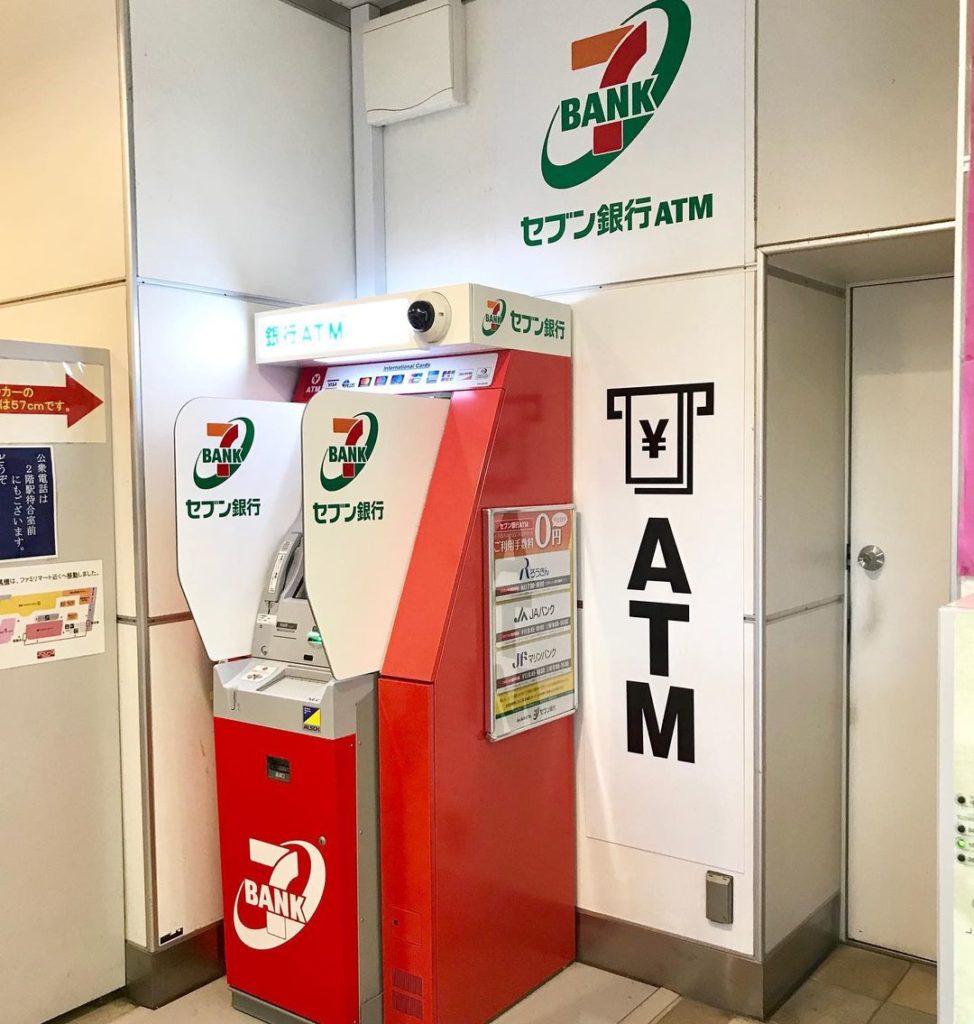 ATM in 7-Eleven.
Image credit: @abc_appliese
Though credit cards are becoming increasingly popular, Japan is still, by and large, a cash-based society. If you ever find yourself running low on Japanese yen, don't panic – most 7-Eleven ATMs accept international credit and debit cards, and have English menus to boot. These ATMs do charge a small handling fee, which varies depending on the bank and time of the day. But considering the convenience, it is a reasonable price to pay.  
---
8. Purchasing tickets
---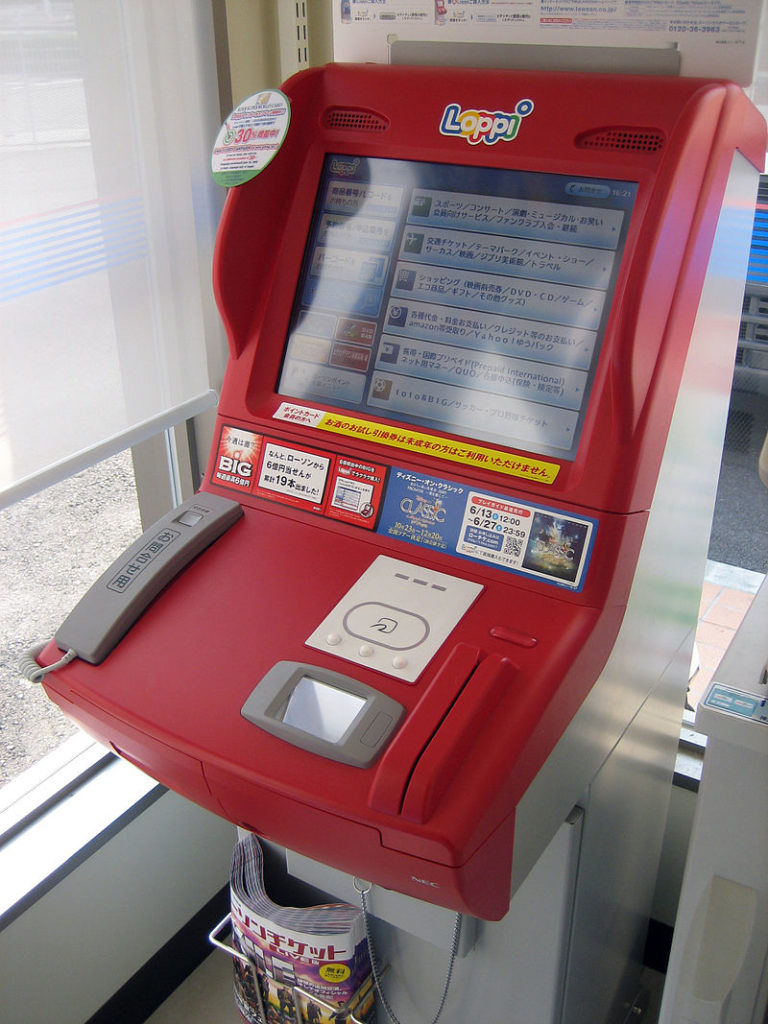 A Loppi machine found in Lawson
Image credit: Wikipedia
Tickets for concerts, events, attractions, and museums can be often purchased at convenience stores. You can even buy tickets for highway buses and flights. Don't worry if you can't read Japanese – as there is usually, these machines have an English menu.
Look for automated service kiosks located near the cashier or the ATM. The terminals in Lawson are called Loppi (ロッピー), and its equivalent in FamilyMart is Famiport (Fami ポート). 
Some tickets have to be reserved online first and you'll be given a reservation number. Key the number in the corresponding category on the terminal and you'll be given a ticket stub. Then, bring the stub to the register and pay for your ticket. Some tickets don't require advanced booking, so you can browse the menu until you find an attraction or event you're interested in. 
---
9. Printing services
---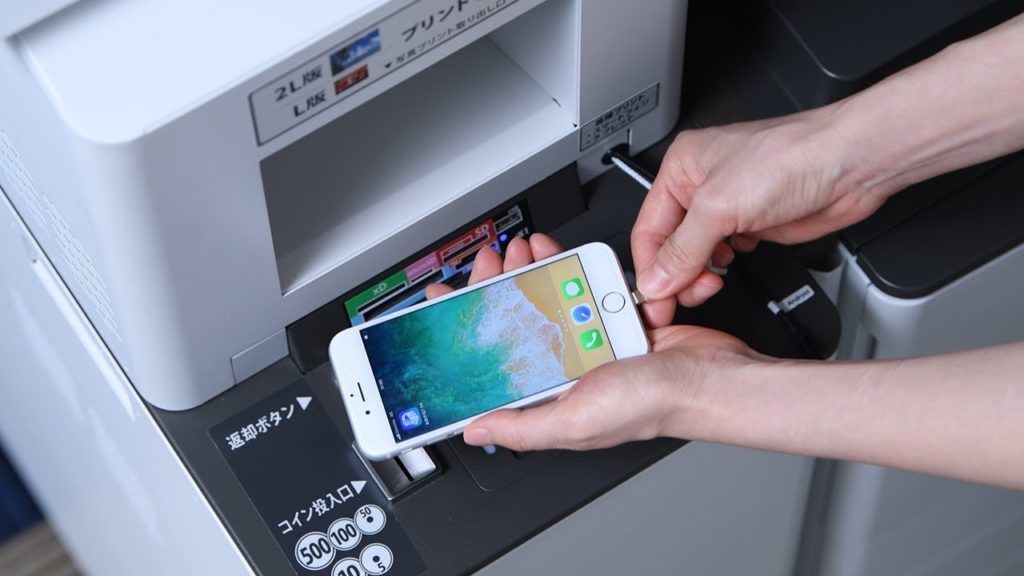 Image adapted from: RICOH CHANNEL
Most konbini stores have photocopiers that provide photocopying, printing, and scanning services. You can do everything, from photocopying important documents to printing the beautiful shots you've taken on your trip.  
To begin, all you need is a memory card, a USB flash drive, or a connection to the store's WiFi to transfer your documents. After you've successfully chosen and transferred the necessary files, select your preferred printing mode on the machine's touch screen panel and make payment via the machine's coin slots.  
---
10. Pre-ordering seasonal food
---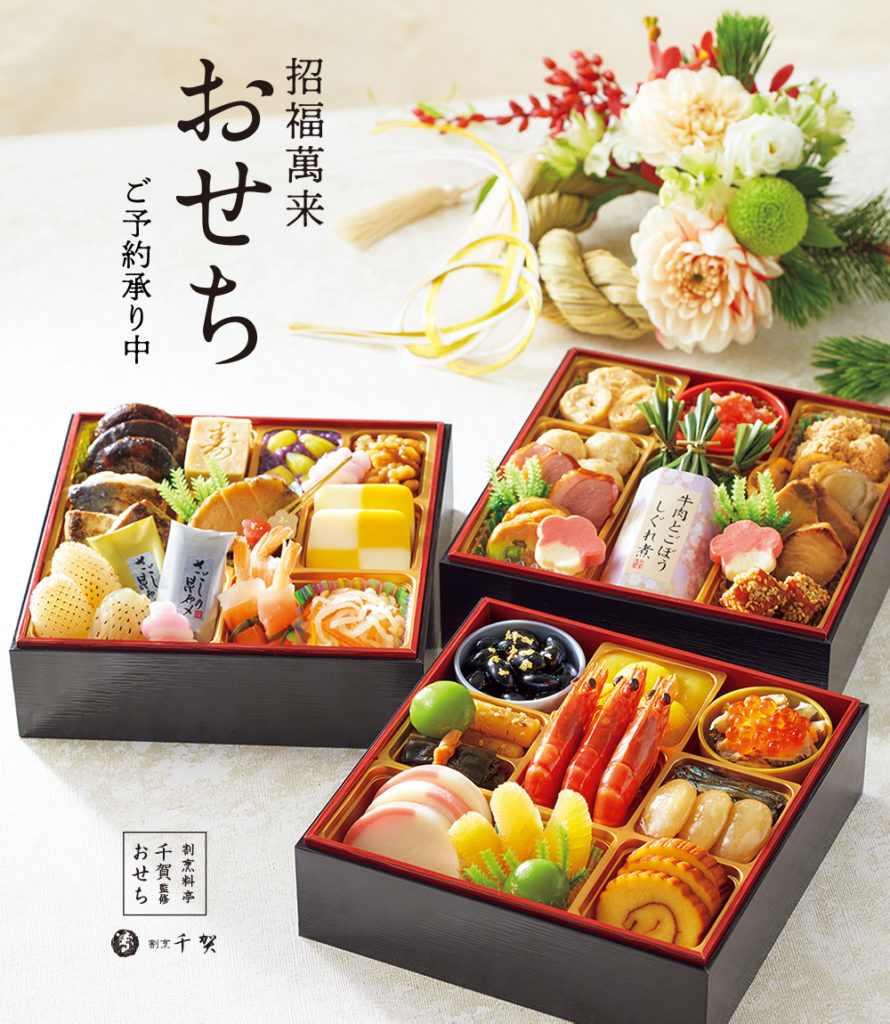 Osechi ryōri, traditional food enjoyed on New Year's in Japan, from Lawson.
Image credit: Lawson 
Festive periods mean it's time to feast. In Japan, New Year is the time for osechi ryōri (お節料理) – an assortment of delicately prepared traditional dishes. Convenience stores offer affordable sets of osechi ryōri, which is perfect for travellers who are interested in getting a taste of the traditional New Year's feast.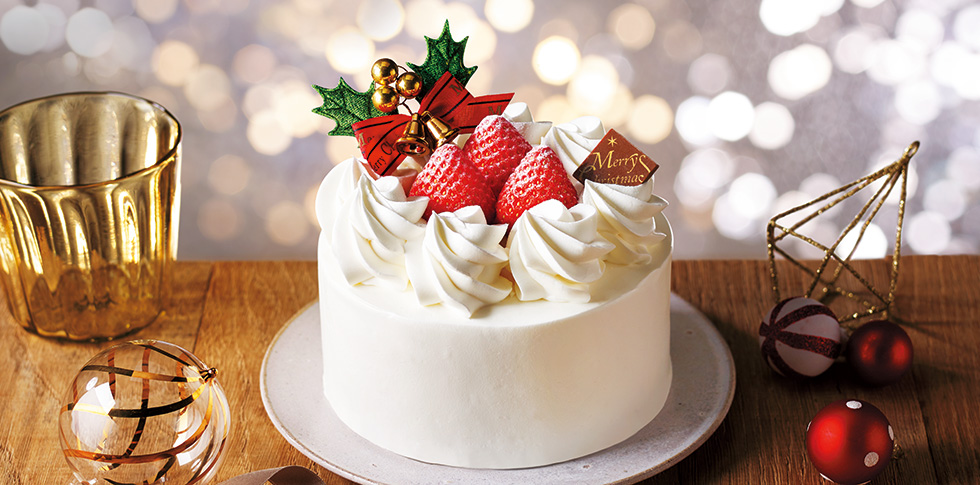 One of the Christmas cake offerings from 7-Eleven this year.
Image credit: 7-Eleven 
Pre-orders typically open months in advance, but you may have some luck coming across discounted sets in stores on New Year's Day. Besides New Year delicacies, there are other seasonal treats offered year-round, including limited edition sweets such as Christmas cakes. 
---
11. Laundry
---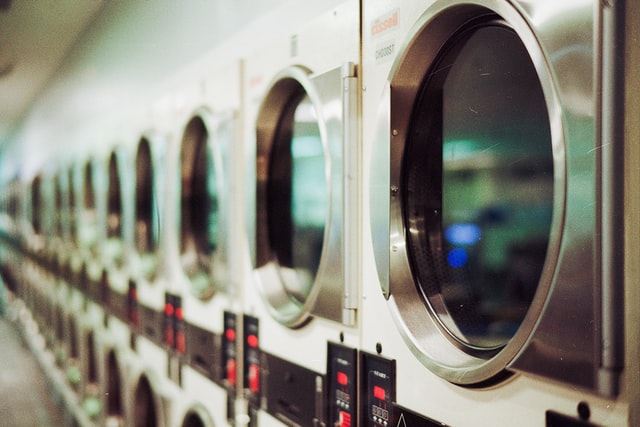 Image credit: Jeremy Sallee
Select 7-Eleven stores offer dry cleaning services and customers can deposit their clothing at the cashier. The clothes will be freshly laundered and ready to be picked up in just 3 days. Coin laundry can also be found in some FamilyMart branches – an easy and convenient option when you're in a pinch and can't find any laundry shops nearby. 
---
12. Paying bills
---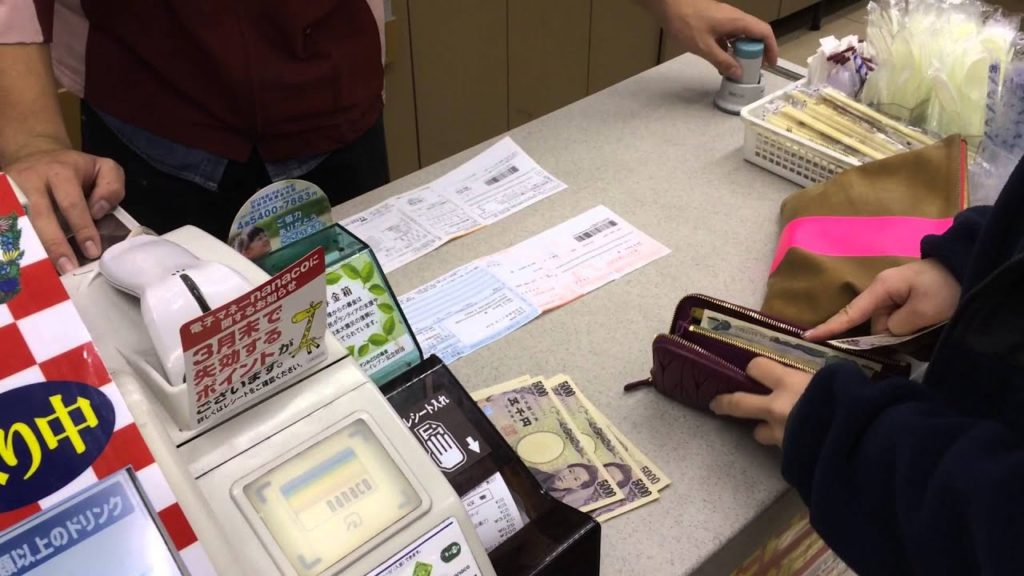 Image adapted from: Heath Smith
This might be more relevant to foreigners staying long-term in Japan or natives, but you can pay for most bills in konbini stores. From mobile phone bills to utility bills, or even the National Health Insurance, if you receive one in the mail, you can just bring them to the nearest konbini. Pass the slip of paper over to the staff at the register and pay the amount stated.  
---
13. Reloading prepaid cards
---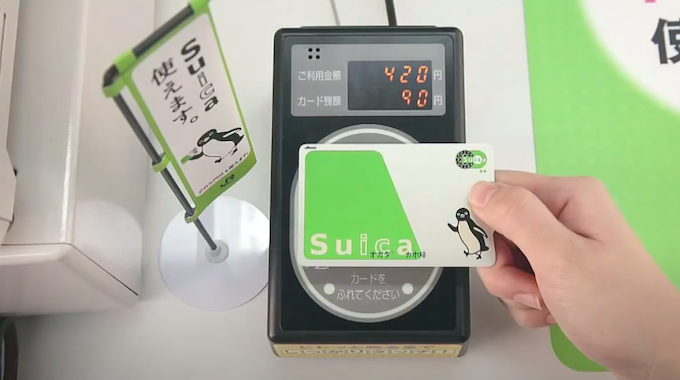 Image adapted from: Arima Makoto
Pasmo and Suica are reloadable prepaid transportation cards widely used in Japan. Ticket machines located in train stations are not the only way you can "charge" (チャージ, chaaji) your cards – you can transfer money to transportation cards in units of ¥1000 (~USD9.49) at the cashier in convenience stores nationwide.
---
– Commonly heard & used phrases –
---
1. いらっしゃいませ。(Irasshaimase)
---
The familiar sound of the convenience store doorbell is always accompanied by a warm "irasshaimase", which means "welcome". Like most greetings, there's no need to respond. If you happen to make eye contact with the staff, just lightly nod and smile before you go about with your errands. 
---
2. お次の方どうぞ。(Otsugi no kata douzo)
---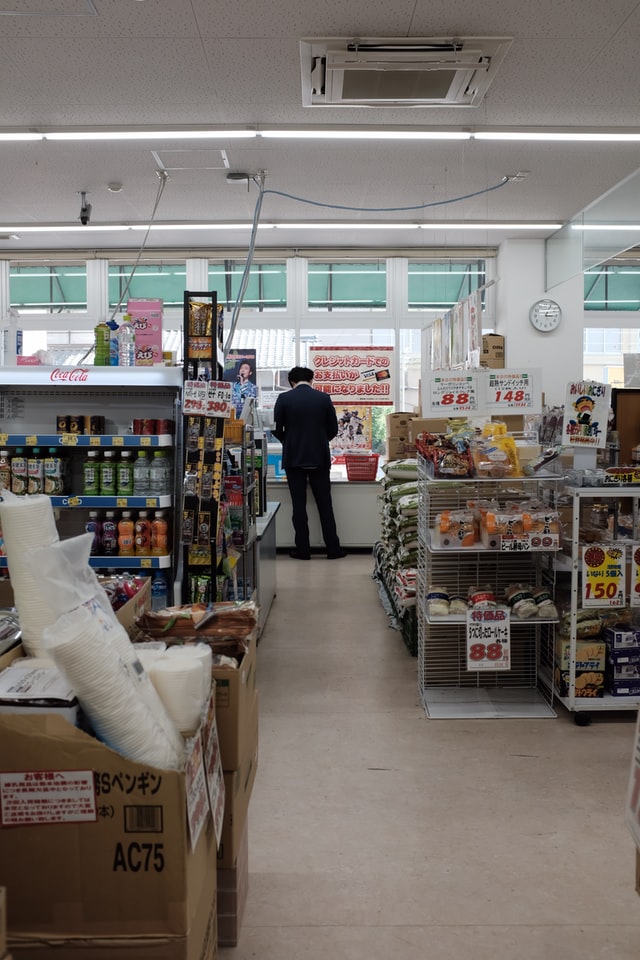 Image credit: Mak
From hordes of salarymen queueing up with onigiri in their hand to tourists trying to get a bentō before their morning ride, visiting a convenience store during peak hours can be quite an experience. While you wait in line for your turn, the staff will signal for the next customer with the phrase "お次の方どうぞ" (otsugi no kata douzo), which means "Next, please." 
---
3. ~ください。(~Kudasai)
---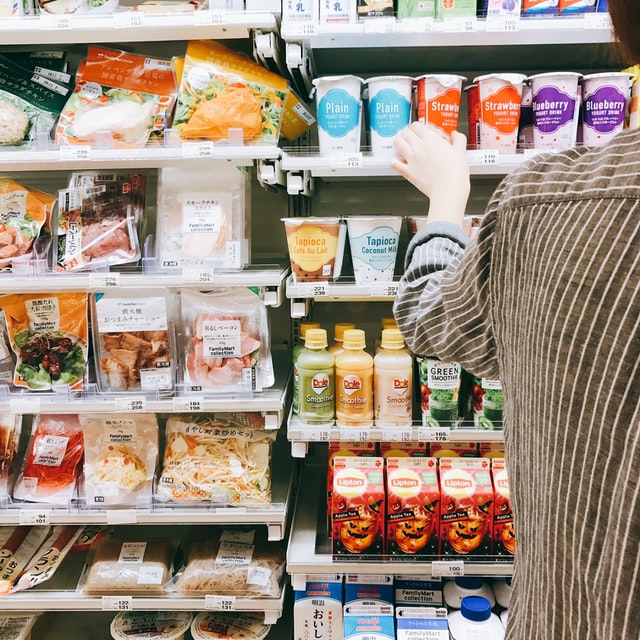 Image credit: Melanie Chung 
"~ Kudasai" (~くだだい) is one of the most versatile and necessary phrase you have to know as it'll spare you from incessant pointing and flustered gestures. Remember this hard-and-fast structure – item, followed by size and/ or counter, then the phrase in question. 
For example, to order a regular-sized hot café latte, say "ホットカフェラテ (item) のレギュラーサイズ (size) 一つ (counter) ください (phrase)" (hotto kafe rate no regyuraa saizu hitotsu kudasai). 
Craving a yakitori? Order one with the phrase "焼き鳥一本ください" (yakitori ippon kudasai). In Japanese, different counters are used for different objects. But for beginners, the basic "一つ" (hitotsu), "二つ" (futatsu), "三つ" (mittsu), and so on is good enough. 
---
4. お弁当温めますか?(Obentou atatame masu ka?)
---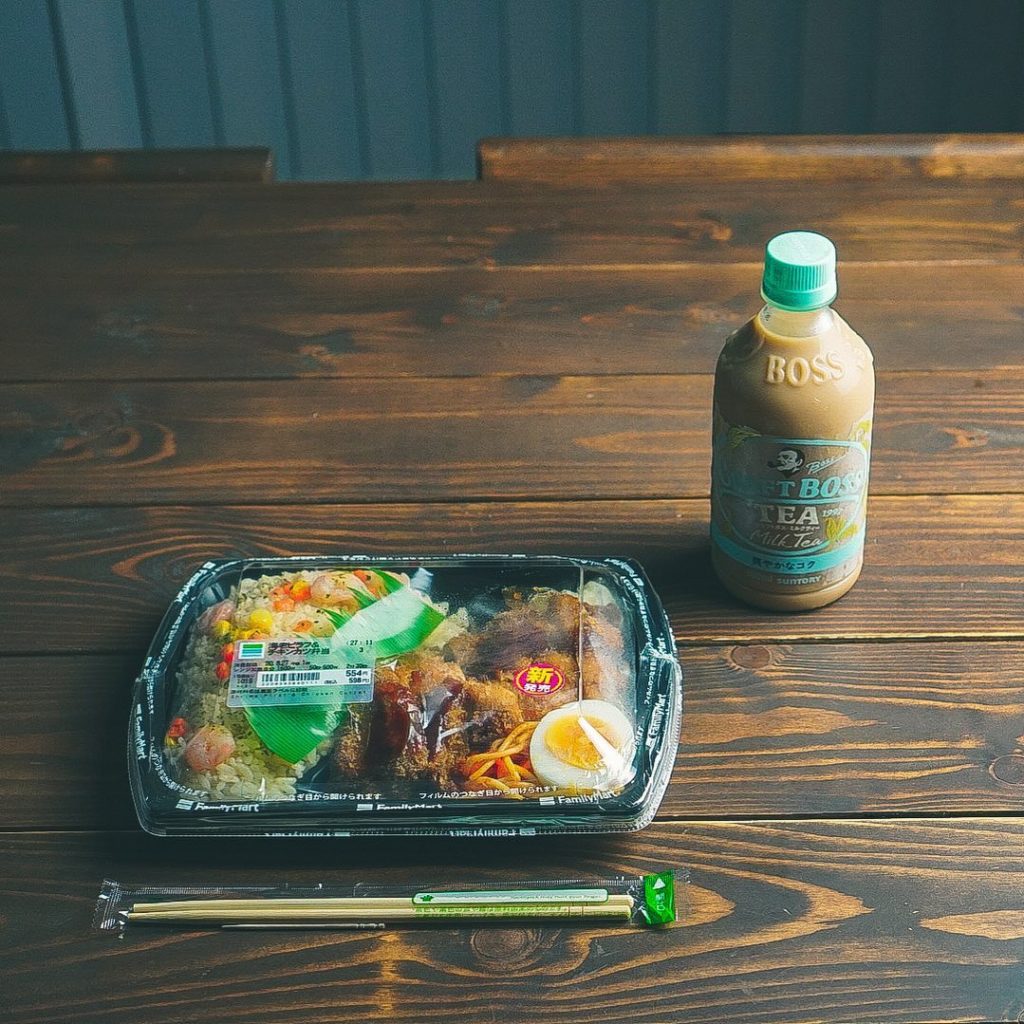 Image credit: @minimalist_sss
A purchase of a bentō and select food items will always be accompanied by the question, "お弁当温めますか?" (obentou atatame masu ka?). If you'd like to consume the food soon after, have it warmed up in the microwave by saying "はい" (hai; yes). Otherwise, politely decline with "いいえ" (iie; no). 
Heating the food will take around 1 minute, so you can make payment in the meantime. Don't make the rookie mistake of holding up the line after you are done paying – step aside for other customers to be served while you wait for the food to be ready. 
---
5. お箸はお使いになりますか?(Ohashi wa otsukai ni narimasu ka?)
---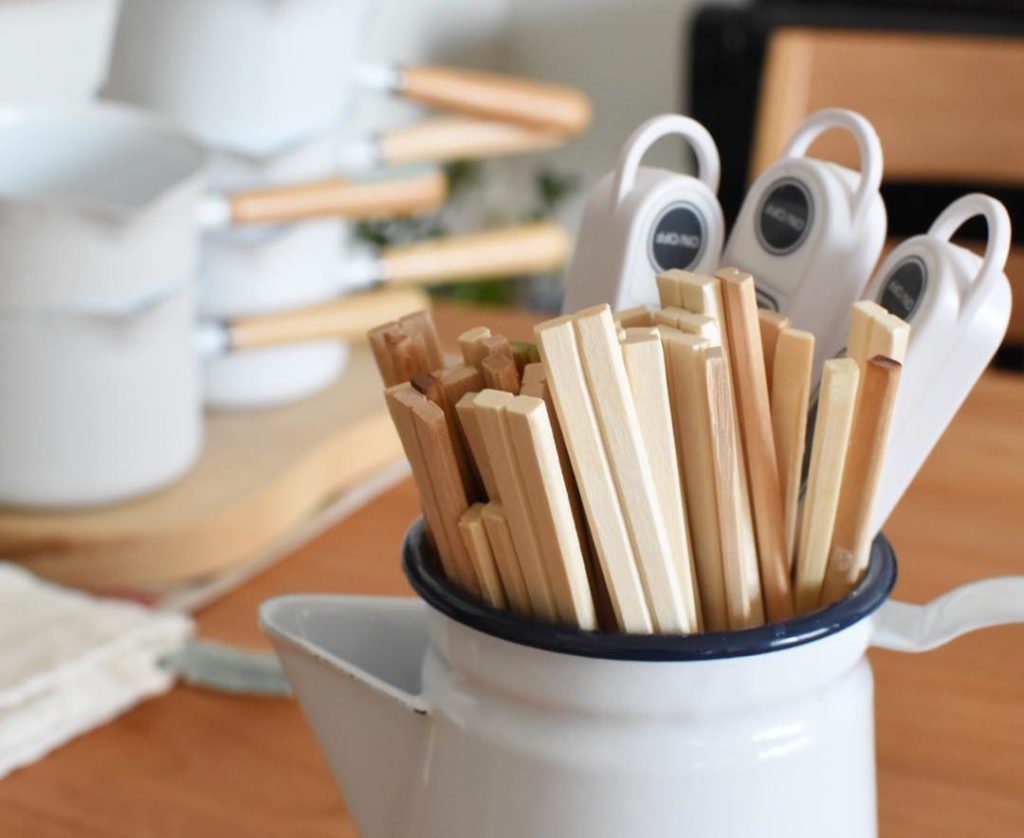 Image credit: @8sallysally8
By default, most bentō come with a complimentary set of disposable cutlery. But occasionally, you'll be asked what type of utensil you'd like to use with the phrase "お箸はお使いになりますか?"(ohashi wa otsukai ni narimasu ka), which means "Would you like a pair of chopsticks?" 
Other terms you should commit to memory include "スプーン" (supun; spoon), "フォーク" (fooku; fork), "ストロー" (sutoroo; straw), and "おしぼり" (oshibori; wet wipes). If your meal did not come with one, you can request for it by saying "~ください". 
---
6. 袋はお分けしますか?(Fukuro wa owake shimasu ka?)
---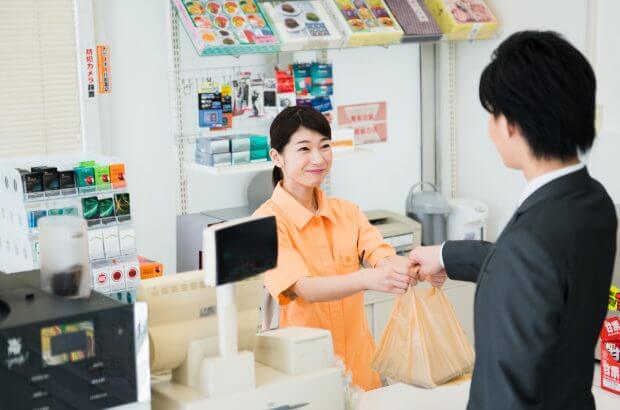 Image credit: TownWork
If you have purchased hot and cold items, or food and non-food items, the staff will ask if you'd like them separated (袋はお分けしますか; fukuro wa owake shimasu ka?). Typically, hot food will be packaged in brown plastic bags, which are specifically designed to be more heat-resistant.  
---
7. 袋にお入れしますか?(Fukuro ni oire shimasu ka?)
---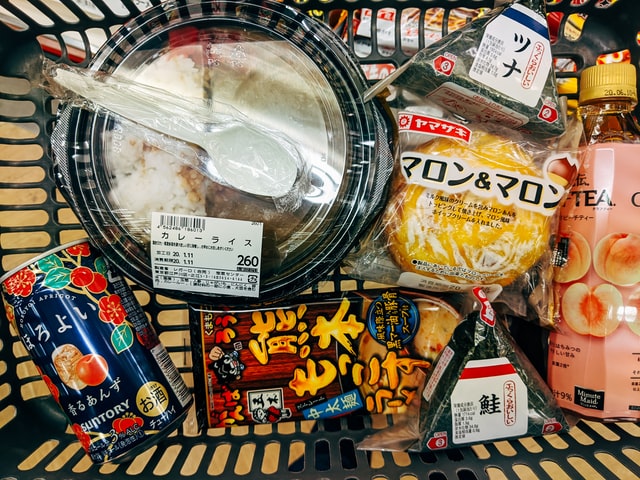 Image credit: Markus Winkler
After making payment, your items will be packed into plastic bags promptly. That is, unless it's a small item like a pack of gum. In which case, the staff will check with customers if they really need a bag by asking, "袋にお入れしますか?" (fukuro no oire shimasu ka?). If you'd like to do your part to minimise plastic waste, this is the time to politely decline with "袋は入りません" (fukuro wa irimasen; I don't need a bag).
---
8. 年齢確認ボタンを押してください。(Nenrei kakunin botan wo oshite kudasai)
---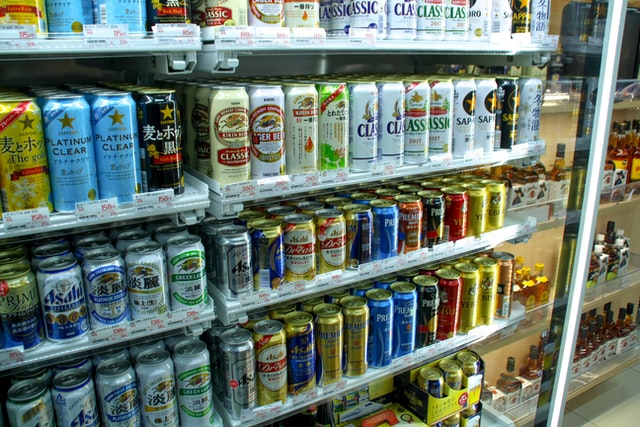 Image credit: Youn Kwon
Buying beer or cigarettes in Japan can be pretty straightforward and fuss-free; all you have to do is to verify that you are not underaged via a touchscreen panel at the cashier. Unless you look suspiciously young for your age, there's no need to produce an identity card. 
When prompted by the staff with "年齢確認ボタンを押してください" (nenrei kakunin botan wo oshite kudasai; Please press the age confirmation button displayed on the screen), all you have to do is to press the "yes" button to declare that you're over 20 years old. 
---
9. ポイントカードはお持ちですか?(Pointo kaado wa omochi desu ka?)
---
Point cards are loyalty cards that allow members to earn and accumulate points as they spend. 
"ポイントカードはお持ちですか?" (pointo kaado wa omochi desu ka?; Do you have a point card?) is a common question directed at customers in Japan. If you're a short term visitor in the country and don't have one, just politely say "ないです" (nai desu; I don't have one). 
---
10. すみません、レジをお願いします。(Sumimasen, reji wo onegaishimasu)
---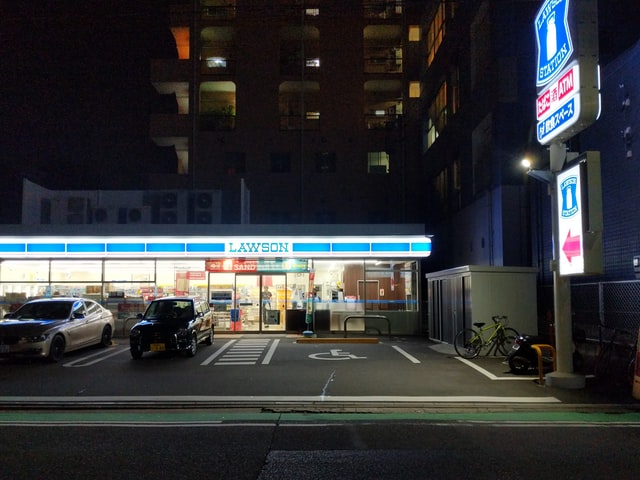 Image credit: David Magalhães
The convenience store is rarely short of customers in the day, but visiting one in the wee hours can be quite a tranquil experience. You're likely the only customer in the store, along with 1 other staff. 
This is also the time when a bunch of administrative matters, such as stocktaking, have to be done. So if the staff is occupied with other tasks and isn't stationed at the counter, give them a gentle nudge by indicating that you'd like to make payment. Use the phrase "すみません、レジをお願いします" (sumimasen, reji wo onegaishimasu; Excuse me, I would like to make payment). 
---
Guide to konbini
---
Now that you have a complete grasp of the sheer convenience of konbini in Japan, go forth and utilise the wide array of useful services available. Hopefully, this guide to konbini will help transform even the most clueless first-time traveller into a full-fledged konbini expert.  
To find out more about Japanese culture, check out these articles:
Cover image adapted from (clockwise from top left): @argosy_astrum, NIFTY Corporation, Arima Makoto and @tostino_coffee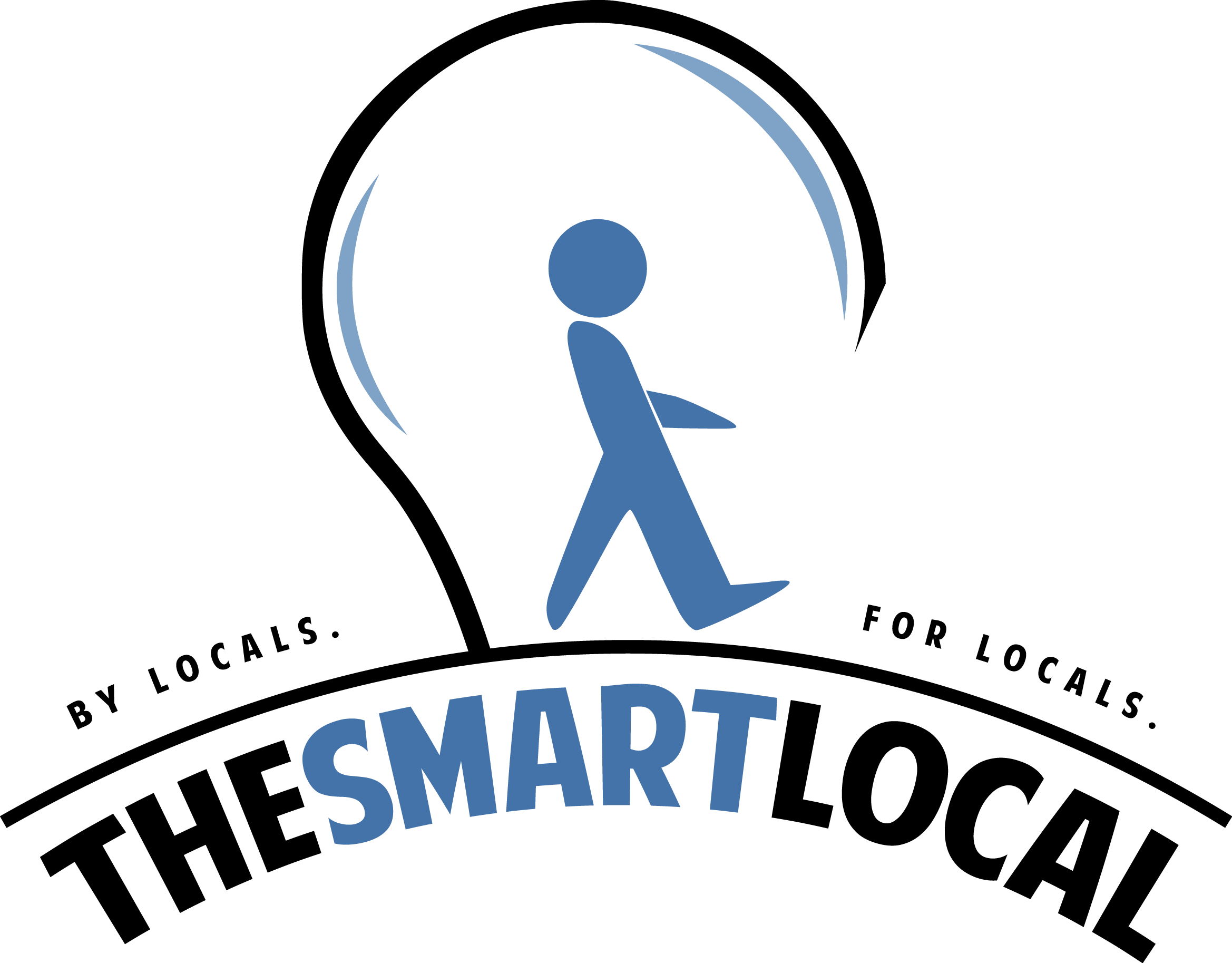 Drop us your email so you won't miss the latest news.