Japanese romance dramas

 
---
Here are our top picks for Japanese romance dramas; whether you're a single pringle like us, or part of a happy couple, you'll definitely enjoy this collection of romance dramas.
---
1. First Love (2022)
---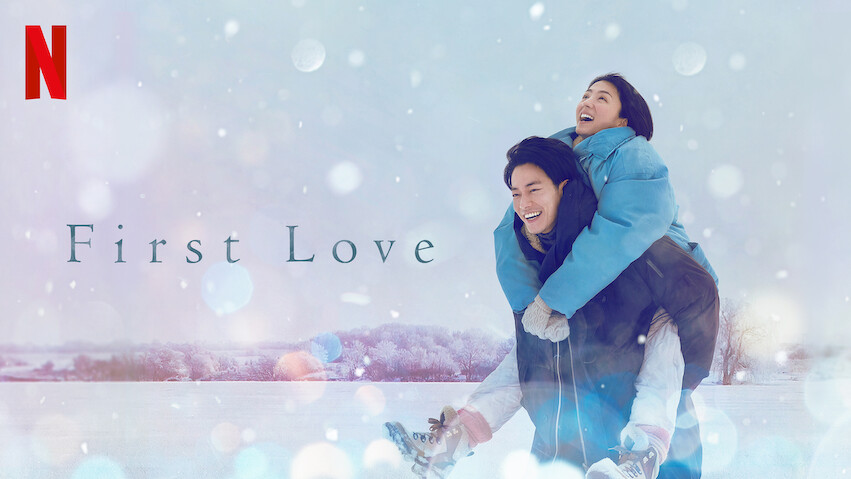 Image adapted from: Netflix
Breathtaking cinematography. A beyond-romantic storyline. Leads who are easy on the eyes. Emotive acting. First Love has it all. The drama premiered on Netflix on 24th November, and within a week, hit the streaming platform's Top 10 TV (Non-English) chart at No. 8.
As the title suggests, First Love traces the journey of our main couple, Harumichi Namiki and Yae Noguchi, who are high school sweethearts. Despite the fact that Namiki isn't exactly a model student – the complete opposite of the soft-spoken Noguchi, who has dreams of becoming a flight attendant – the two lovebirds develop an instant attraction to each other.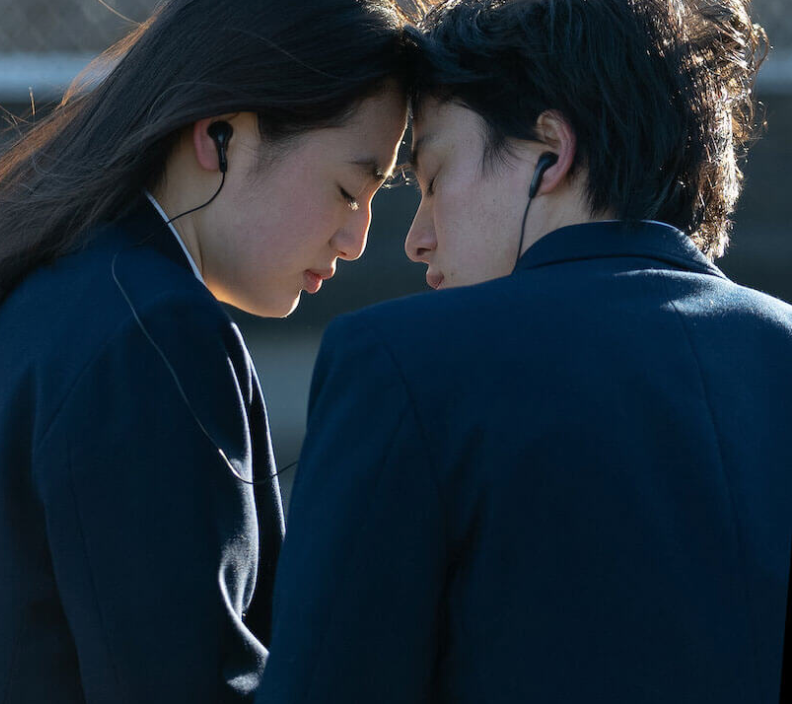 Image adapted from: Netflix
Fast-forward almost 20 years later, the two leads have gone on their separate ways, and seem to have disappeared from each other's lives completely – until Namiki spots Noguchi driving past in a cab, and starts searching for her frantically by calling up cab operators.
The drama unfolds via dual timelines that alternate without clear indication, so it can get confusing for the viewers in the first two episodes. But the storytelling is engaging and the revelations, when they come, are satisfying. If you grew up in the 1990s and was into J-pop, you'll definitely recognise the iconic soundtracks – First Love and 初恋 (hatsukoi, which also means "first love") – by Utada Hikaru and get all the feels watching the drama.
We'll not spoil the plot for you here, but suffice it to say this drama not only brings on all the nostalgia, it will make even the most sceptical realist want to believe in fate.
Available on: Netflix
---
2. Cursed In Love / Watashichi wa Douka Shiteiru (2020)
---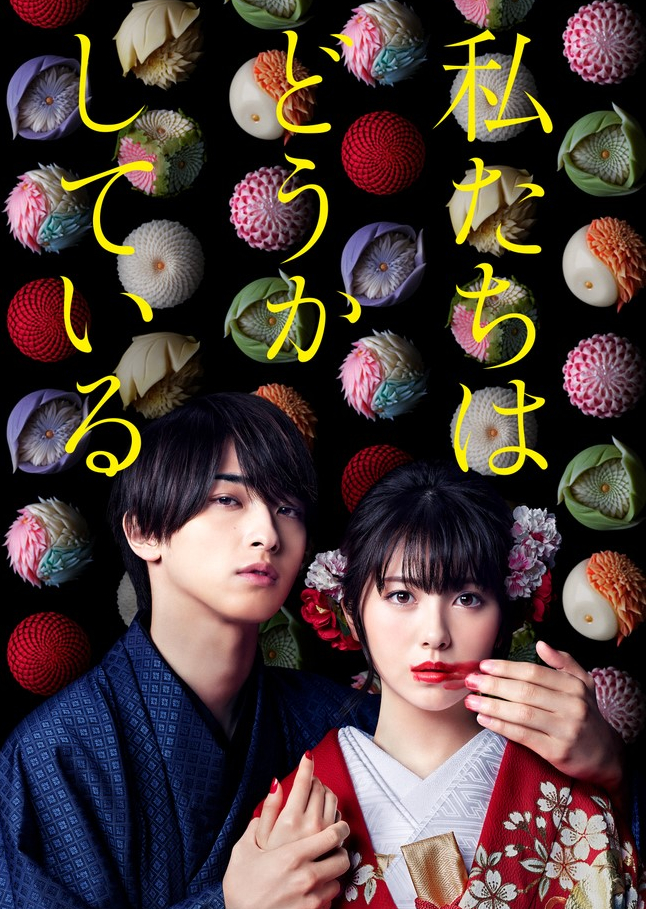 Image credit: NTV
Cursed in Love combines mystery, romance, and drama in one angst-filled series. If you like heart-wrenching scenes and having to wait on tenterhooks, this is the show for you. The drama follows Hanaoka Nao, whose mother Yuriko is a skilled Japanese confectionary maker. 
Yuriko works at a famous Japanese confectionary store called Kogetsuan. There, a six-year-old Nao meets Takatsuki Tsubaki, the son of the owner of Kogetsuan. They then form a close bond through sweets-making. 
However, Tsubaki's father is later stabbed to death and Yuriko is accused of the crime. Nao is sent to a foster home, and her mother passes away during the investigation.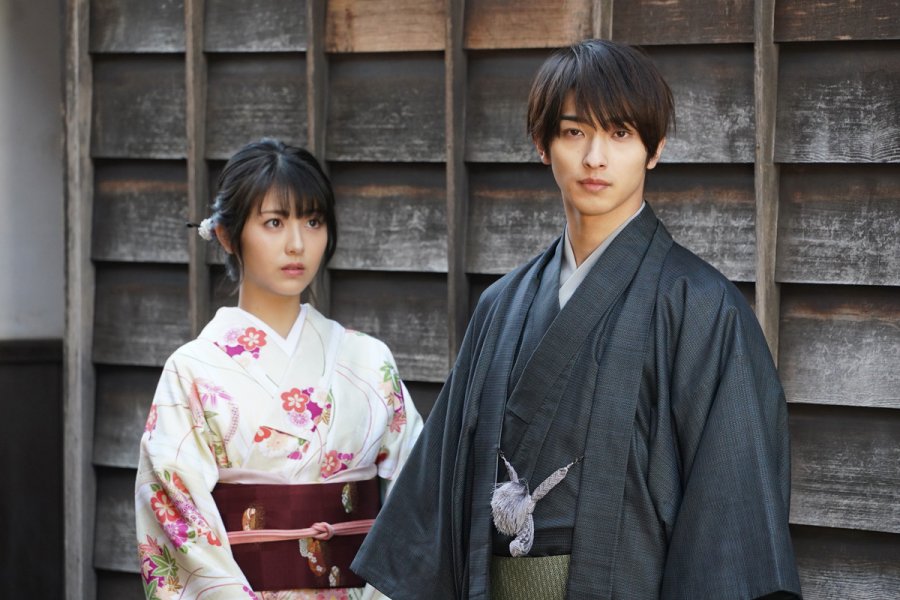 Image credit: NTV
15 years go by, and the now-grown Nao is a skilled confectioner who constantly faces problems due to her status as the daughter of a murder suspect. At a competition for Japanese confectioners, Nao re-encounters Tsubaki, although he doesn't know her true identity. 
Tsubaki takes an interest in Nao due to her unique take on Japanese sweets. The two return to Kogetsuan together and Nao is faced with many shocking realisations. How will the truth of the incident from 15 years ago affect their budding relationship?
This drama has beautiful costuming, as well as a gorgeous array of exquisite traditional Japanese sweets. 
Available on: Netflix, We TV
---
3. Rich Man Poor Woman (2012)
---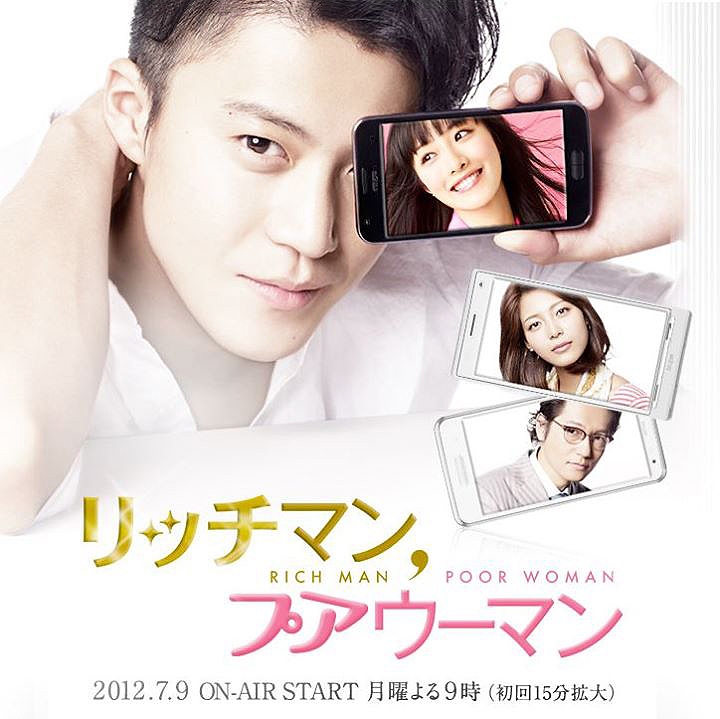 Image credit: FujiTV
Rich Man Poor Woman is the quintessential romance drama with the tried-and-tested trope of a rich man falling for a woman of a lower social status – don't we all just love a daddy who can bankroll us?
Hyuga Toru started his internet business from the ground up during his high school years, and now he is a successful businessman. However, he has trouble recognising the faces of people and believes that anyone getting close to him is after his money. He is also on the hunt for his mother, Chihiro Sawaki. 
One day he meets Makoto Natsui, a fourth year university student at Tokyo University, at a recruiting session for his company. During his speech, he humiliates her in front of everyone and asks for her name after she talks back to him. She tells him that her name is Chihiro Sawaki, which bewilders Toru.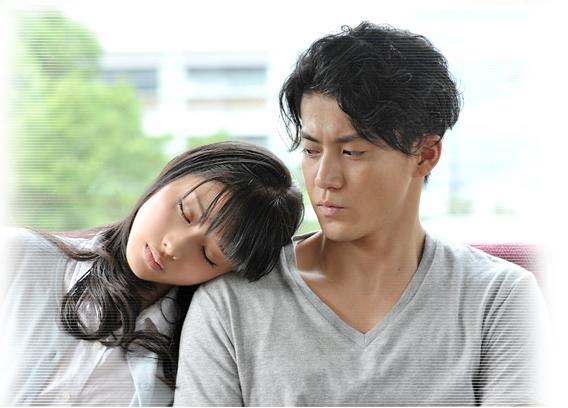 Image credit: FujiTV 
Makoto ends up working for Toru and the two get closer, with Makoto realising that Toru is not the cold antisocial person he seems to be. 
This drama is a classic take on the cold, smart chairman-type falling for the bright-and-sunny female lead, and it is sure to incite warm, fuzzy feelings. Not to worry though, the plot is far from predictable and will bring you on a rollercoaster ride.
Available on: Amazon 
---
4. Horimiya (2021)
---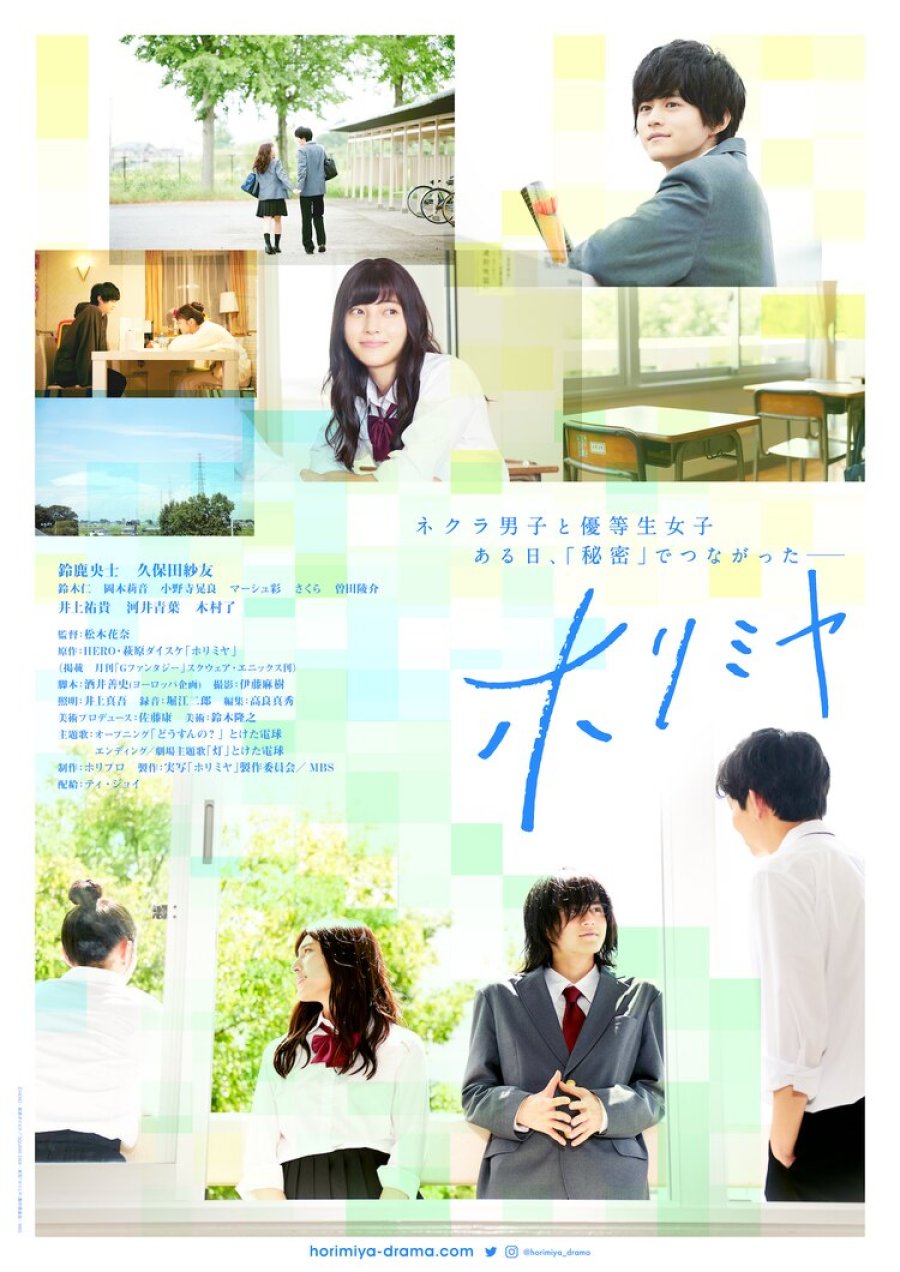 Image credit: MBS TBS 
We've all got sides of ourselves that we don't show others, and Horimiya explores that through the sweet love story of Hori and Miyamura. 
Hori Kiyoko is a popular girl at school, and she's well-known for being friendly and smart. At home, however, she has to take care of her younger brother and do the housework, leaving her with no time to socialise, much less dress up. In fact, she is often clad in drab clothes while at home.
Izumi Miyamura is a quiet, bespectacled nerd in school, but outside of it, he is actually a tattooed guy with many piercings. And contrary to his studious appearance, he's also dismal at academics. By chance, the two bump into each other outside of school and are shocked by how the other looks.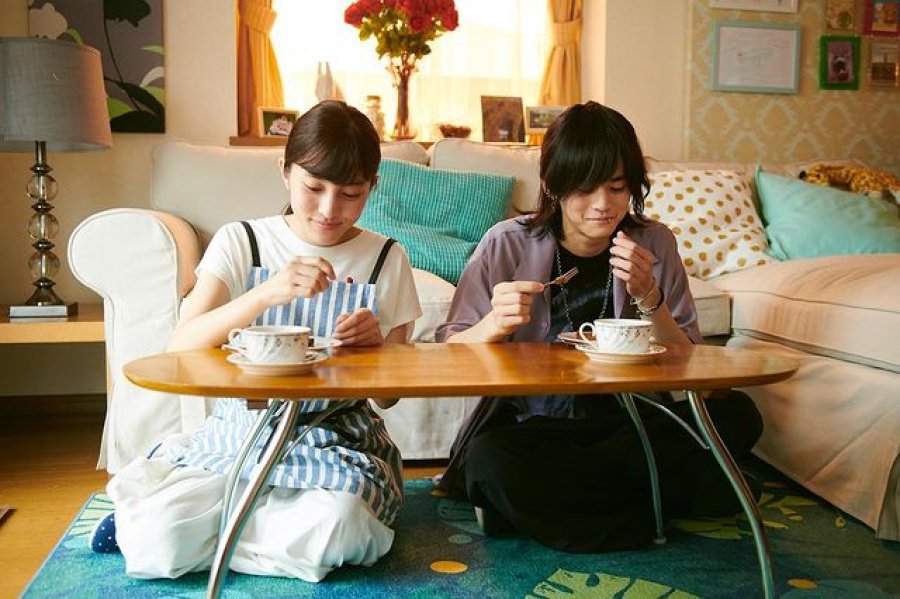 Image credit: MBS TBS
They become friends and gradually develop feelings for each other while helping to keep each other's secret.
This drama is a sweet and youthful tale of friendship blossoming into love, while at the same time exploring the themes of self-expression and personal identity. 
Available on: Amazon
---
5. Itazura na Kiss / Mischievous Kiss: Love in Tokyo (2013)
---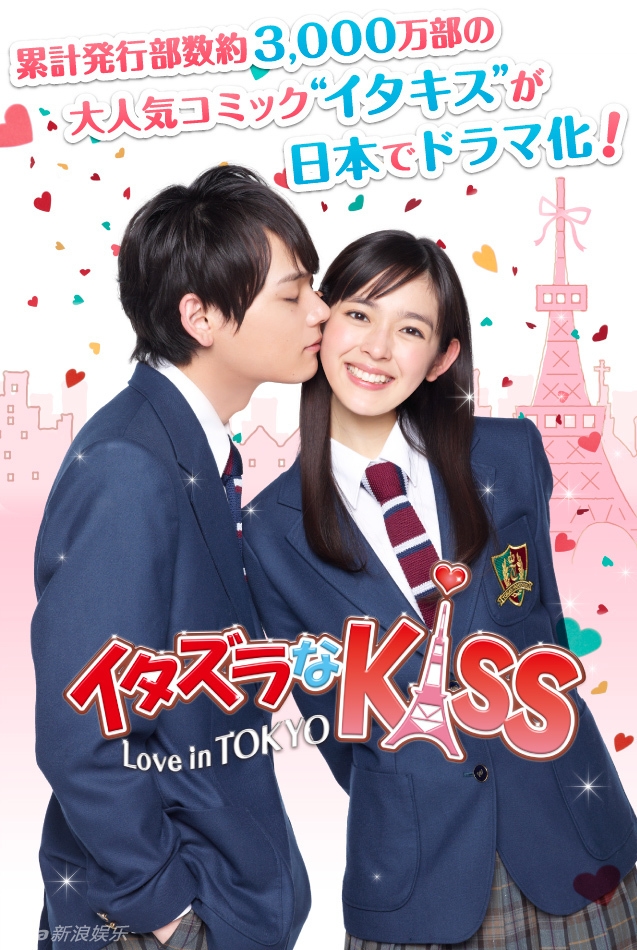 Image credit: FujiTV
Mischievous Kiss: Love In Tokyo is one of many adaptations of the best selling manga Itazura na Kiss (1996). 
The drama tells the story of Kotoko Aihara, an underachieving high school student who falls in love with the genius student Naoki Irie. Eventually she confesses to him, only to be rejected for being "stupid".
Through a series of events, which somehow involve Kotoko's house collapsing, Kotoko and her father move to live with his friend. Much to Kotoko's surprise, that friend is Naoki's father. How will things progress when the two have to live in the same house?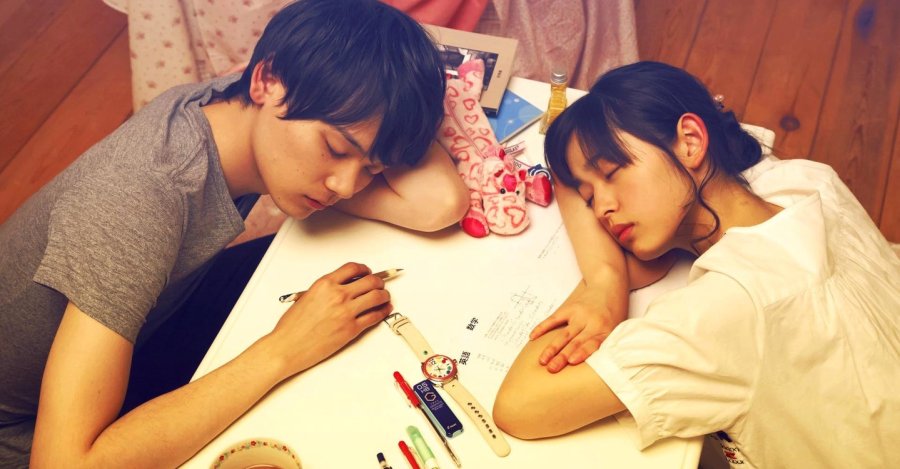 Image credit: FujiTV
While having to suffer through secondhand embarrassment on behalf of Kotoko may be grating, the eventual satisfaction one gets when Naoki realises he actually loves her is so, so sweet.
Available on: WeTV, Crunchyroll, Viki, DramaJapan, Amazon Prime Video
---
6. 5-ji Kara 9-ji Made: Watashi Ni Koi Shita Obōsan / From Five To Nine (2015)
---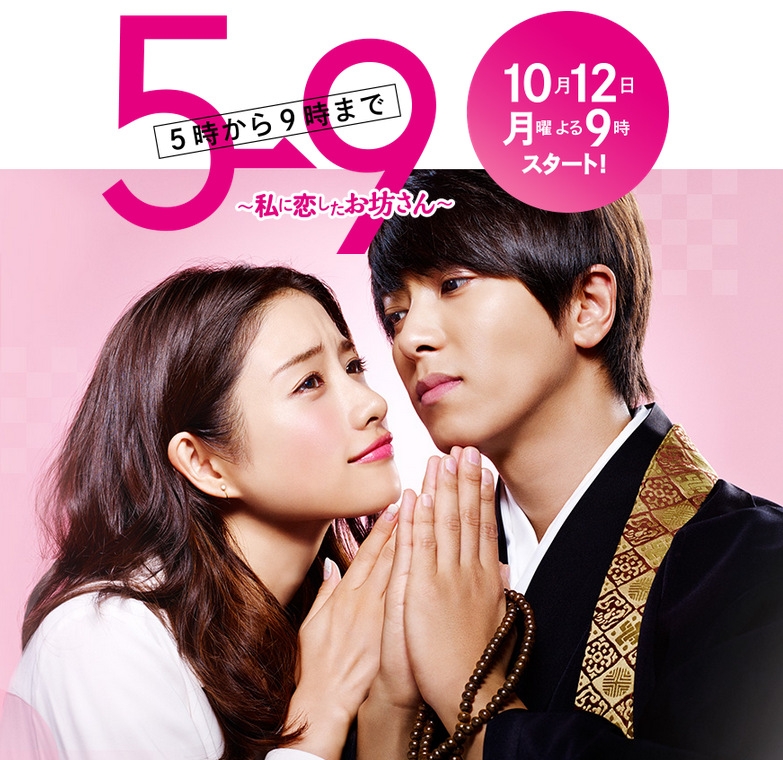 Image credit: FujiTV
From Five To Nine is far from the usual rom-com, especially since it involves a monk falling in love. 
Sakuraba Junko is an English language teacher who has been single for the past 29 years. One day, she attends a funeral service at a temple and meets a handsome monk. 
However, due to her clumsiness, she ends up dumping ashes on the monk while he is chanting sutras for the ritual. Embarrassed, Junko is comforted by the sole fact that she will never see him again. 
Unfortunately, she is swindled by her family into attending a matchmaking session, and her match turns out to be none other than the monk himself, Hoshikawa Takane.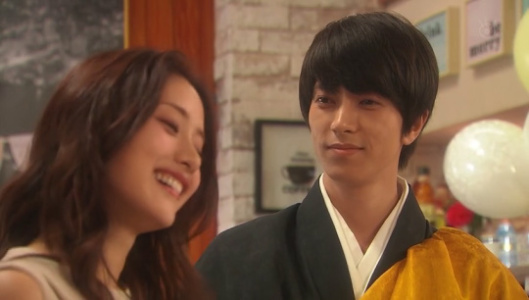 Image credit: FujiTV
The two embark on a comedic journey of love and life, with Junko's family serving as wonderfully hilarious side characters.
Available on: WeTV, Viki
---
7. My Love Mix-up! / Kieta Hatsukoi (2021)
---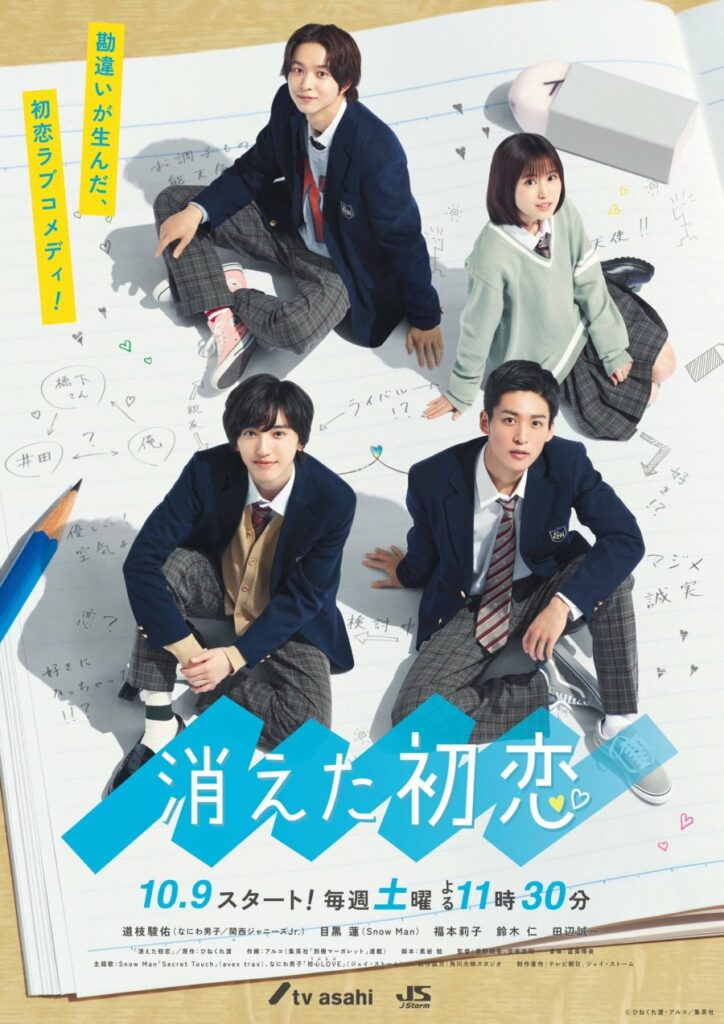 Image credit: TV Asahi
My Love Mix-up! Is a hilarious yet sweet drama featuring the comedic events that involve Aoki Sota, a simple high schooler who has a crush on the girl who sits beside him in class, Hashimoto Mio.
One day, he borrows her eraser and notices that she wrote the name of another boy – Ida Kousuke – on it. Ida sees Aoki holding the eraser and assumes that he, not Mio, has a crush on him.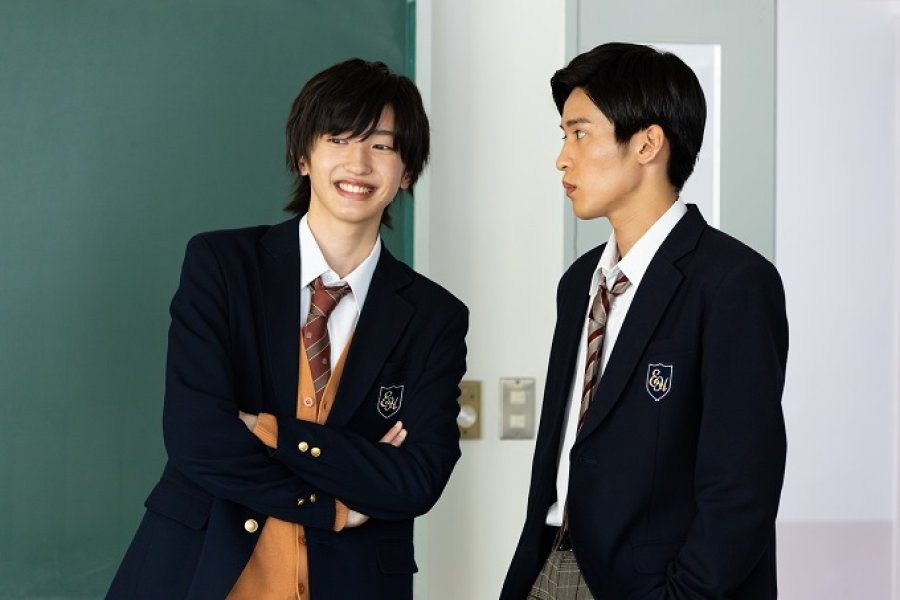 Image credit: TV Asahi
Described as a "slightly silly love story about hard working, good-natured high schoolers", My Love Mix-up! is a great watch for when you want to have a good laugh or feel butterflies in your stomach, just in case you're single like us.
Available on: Viki
---
8. Coffee & Vanilla (2019)
---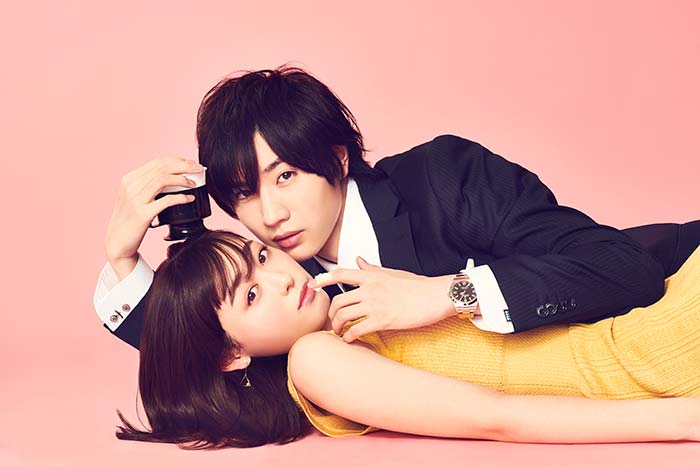 Image credit: TV Asahi
Coffee & Vanilla tells the story of Shiragi Risa's perfect romance with her Prince Charming, Fukami Hiroto. 
Risa is a 20-year-old freshman who moved from her rural hometown to Tokyo for university. She is pretty and popular among the male students in school, but has never had a boyfriend. She longs for a sweet romance, just like one in fairytales.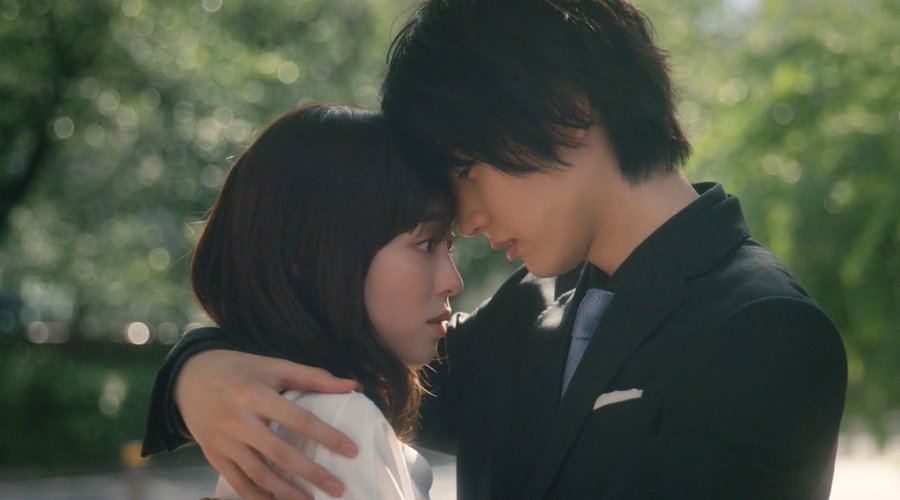 Image credit: TV Asahi
One day, Risa meets the 30-year-old businessman Fukami Hiroto, who is the perfect gentleman in every way possible. A romance blooms between the two and they embark on their fairytale journey. However, Fukami's past soon comes to haunt the couple. 
This seemingly stereotypical fairytale drama explores the troubles that come with a too-perfect romance.
Available on: Viki
---
9. Koi Wa Deep Ni (2021)
---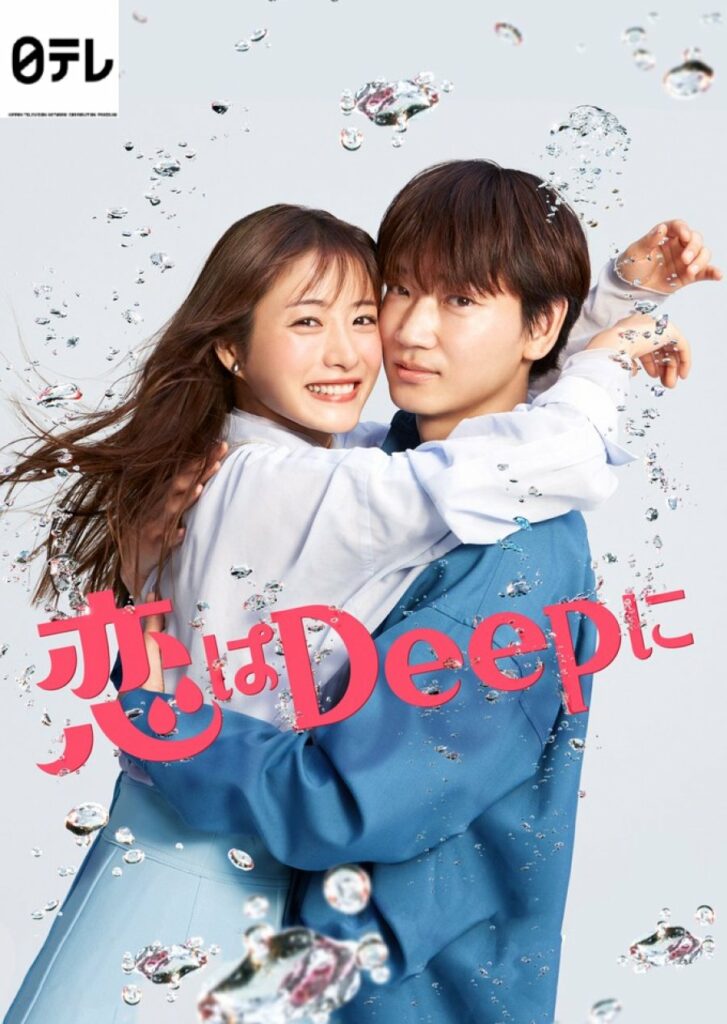 Image credit: NTV
Koi wa Deep ni stars Ishihara Satomi as Nagisa Mio, an oceanographer at the Shibaura University of Marine Science and Technology. She loves all things related to the sea and has a cheerful disposition. However, beneath her sunny exterior lies a troubled past.
Enter Ayano Go as Hasuda Rintaro, the second son of a wealthy family, who returns to Japan due to his father's poor health. He is seen as unapproachable and cold, generating fear in those around him.
Upon his return to Japan, Rintaro is put in charge of a marine development project, where he meets Mio. She opposes the project that he is working on as it endangers marine life.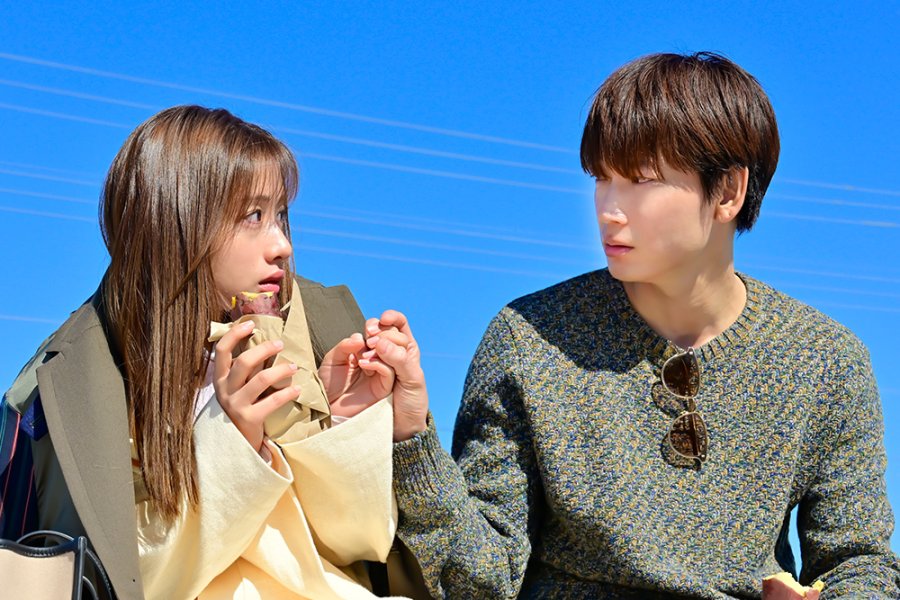 Image credit: NTV
Somehow, the unlikely duo fall in love as they get closer; however, it is a forbidden romance due to some shocking secrets that Mio is hiding.
A sweet drama with comedic moments and gorgeous views of the sea, Koi wa Deep ni is an enjoyable watch. 
Available on: WeTV
---
10. Cherry Magic! Thirty Years Of Virginity Can Make You A Wizard? (2020)
---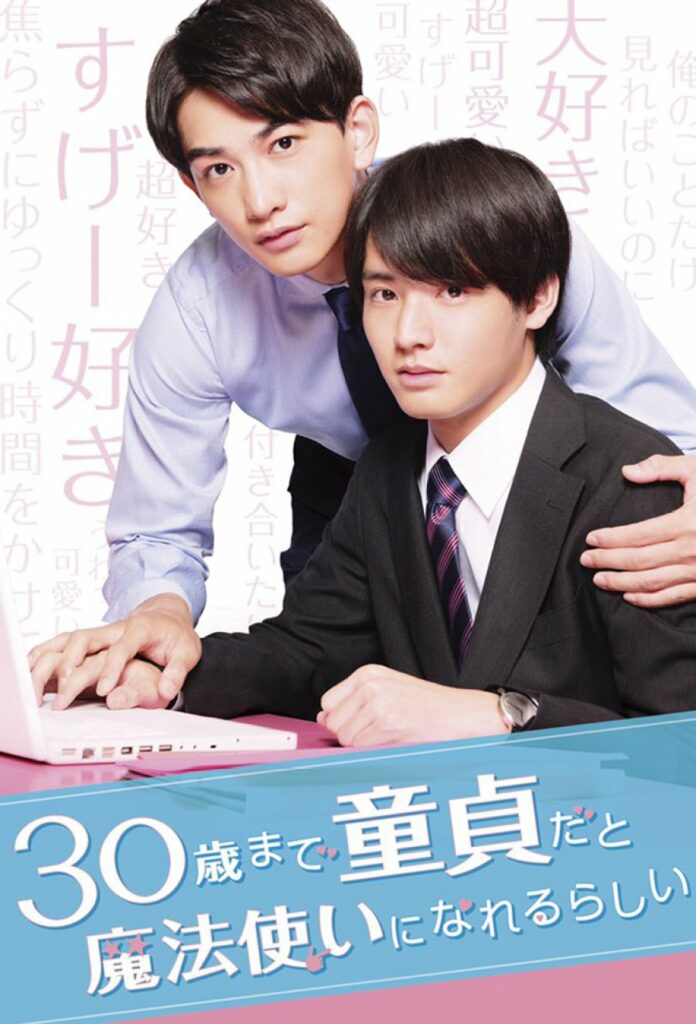 Image credit: TV Tokyo
Being a 30-year-old virgin is something most people want to avoid, but Cherry Magic! Thirty Years Of Virginity Can Make You A Wizard? showcases the perks of being one.
Adachi Kiyoshi is a 30-year-old virgin who gains the power to read other people's minds through skin-on-skin contact. Overwhelmed by the discovery of his new power, Kiyoshi deems it to be more trouble than it is worth. 
However, that changes when he accidentally touches his colleague Kurosawa Yuichi, whom he finds out has romantic feelings for him.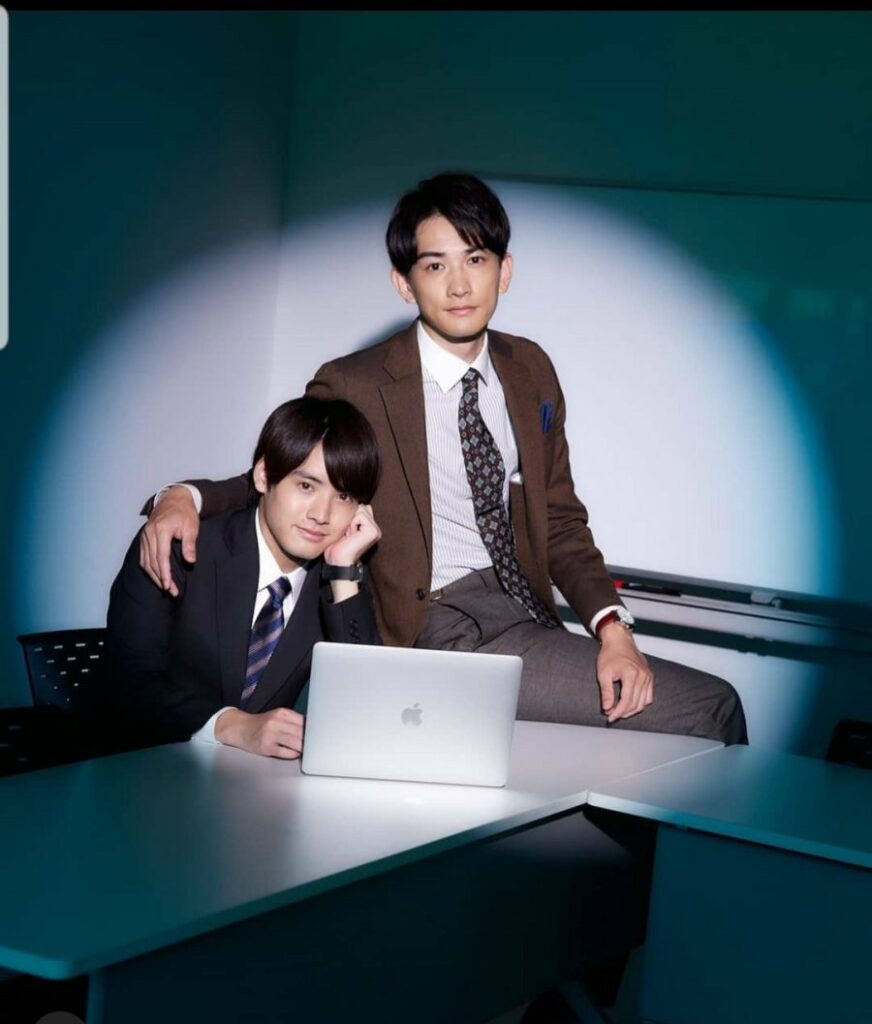 Image credit: TV Tokyo
The revelation sparks a tender love story between the handsome and popular salesman Yuichi, and the shy, introverted Kiyoshi. If you've been searching for a good boys' love romance drama that doesn't end in tears, look no further.
Available on: WeTV, Crunchyroll
---
11. Sumika Sumire (2016)
---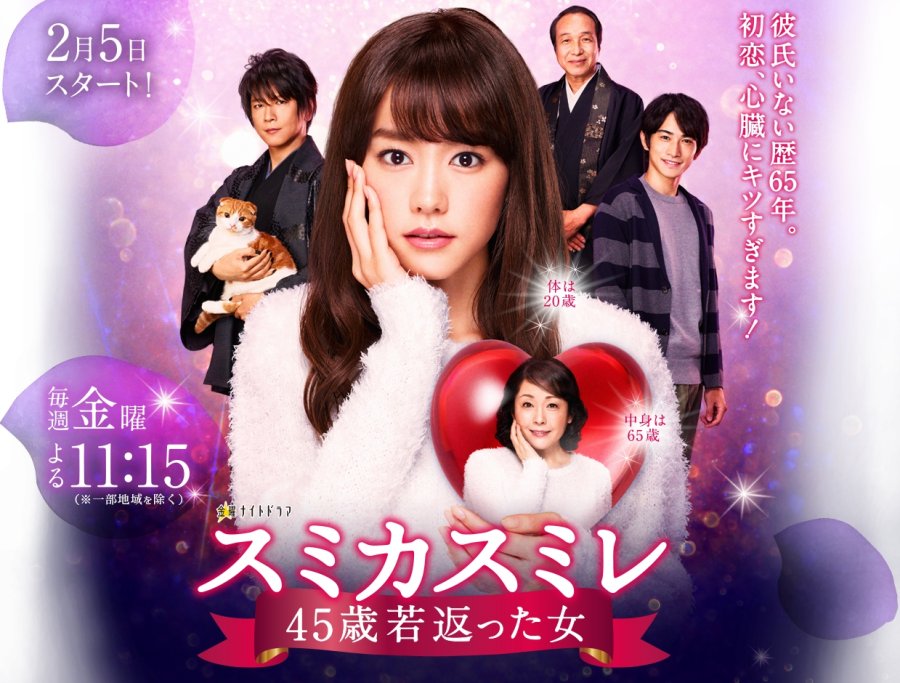 Image credit: TV Asahi
Sumika Sumire stars Kiritani Mirei as Kisaragi Sumire, a 20-year-old college student who has a big secret – she's actually a 65-year-old woman who's trying to have a second chance at life. 
Many of us wish that we could be young again, relive our youth, and do things we never managed or fix mistakes that we've made.
This drama gives us the chance for us to do that vicariously through Sumire, who was a meek woman with no autonomy in her own life. She was forced to cater to her family's every whim, never had a boyfriend, and devoted her entire life to taking care of her grandmother and her parents.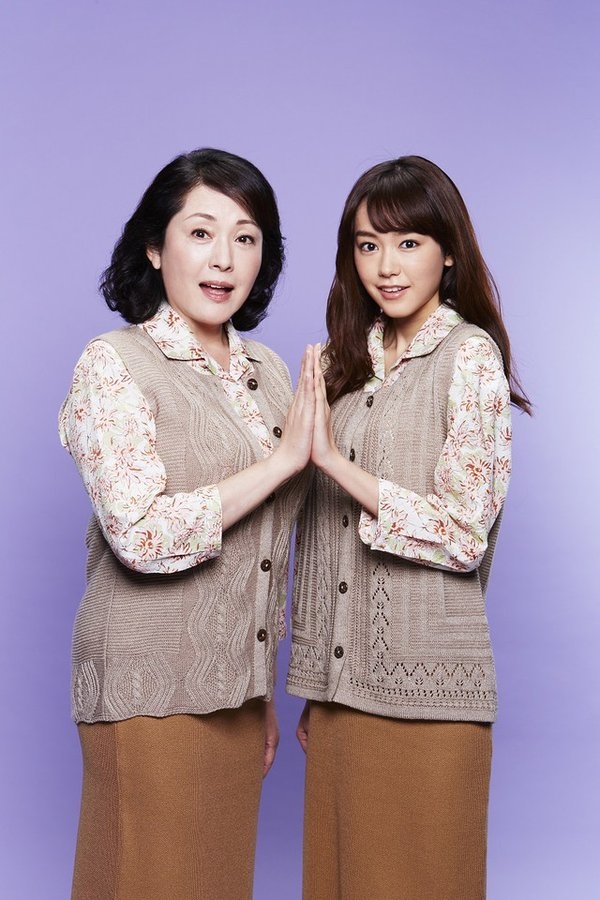 Image credit: TV Asahi
Upon the death of her mother, Sumi suddenly thinks of returning to her youth and redoing her life. Afterwards, she wakes up in her 20-year-old body and starts living life as a college student named Sumire. With youth now in her grasp, Sumire has a second chance at experiencing love and everything else she missed in life.
Featuring hilarious moments as Sumire struggles to toggle between her older and younger personas, this drama strives to provide a light-hearted take on the notion that a woman's value decreases as she ages.  
Available on: Viki
---
12. Nodame Cantabile (2006)
---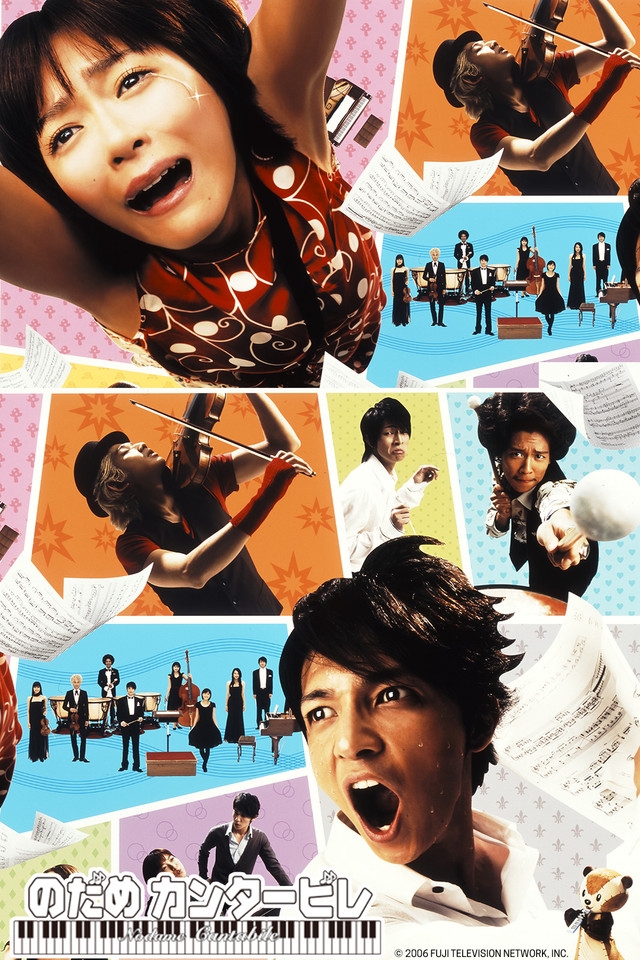 Image credit: FujiTV
Based on the manga of the same name, Nodame Cantabile tells the story of Noda Megumi, better known as "Nodame", who is an extremely talented piano student at the Momogaoka College of Music. 
Instead of reading the score, she prefers to play pieces by ear; she is messy, unhygienic, and constantly steals her friends' food. She also dreams of becoming a kindergarten teacher.
On the other hand, Chiaki Shinichi is the college's top student and a talented pianist and violinist; he is a multilingual prodigy with an arrogant disposition.
The two characters meet by chance and slowly develop feelings for each other despite their contrasting personalities.
Available on: AsianCrush
---
13. Hotaru no Hikari (2007)
---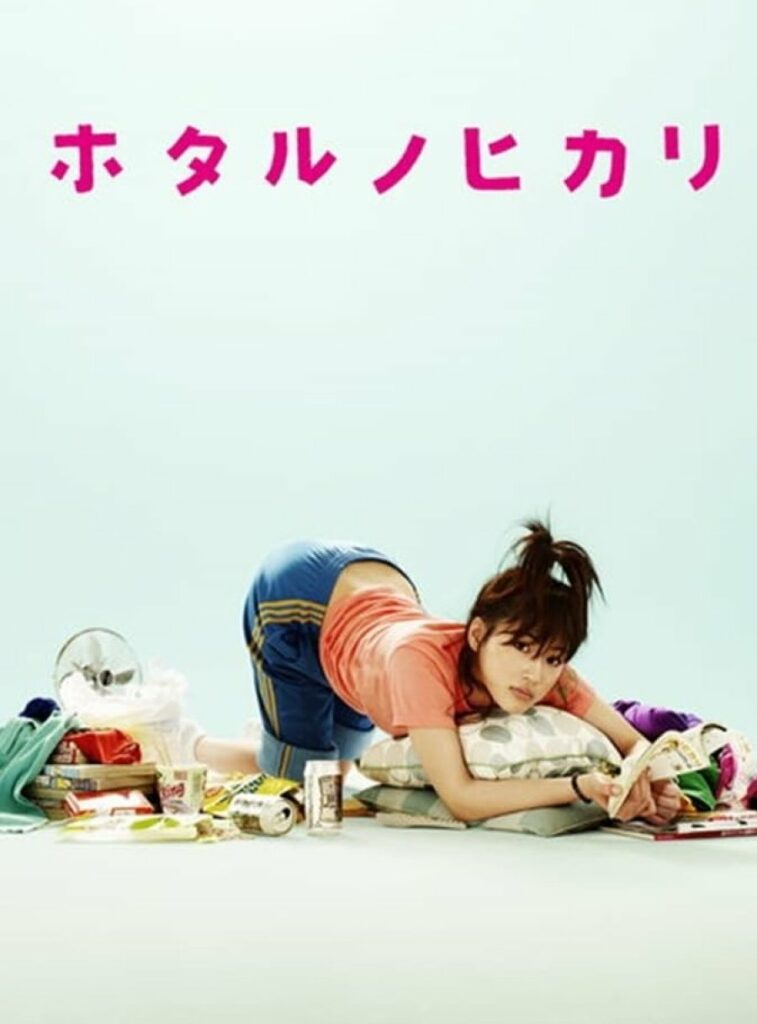 Image credit: NTV
Lazing around is great, but Hotaru no Hikari's Amemiya Hotaru takes it to a whole new level with her catchphrase, "I'd rather lay around than fool around."
Despite her sloth-like demeanour, she is actually a competent interior designer at a famous company. Her glamorous job hides the fact that Hotaru is anything but.
One day, her landlord's son comes to inspect her house, not knowing that there is a tenant there. He turns out to be her boss, Takano Seiichi. 
Seiichi recently separated from his wife and intends to start living at his dad's place, much to Hotaru's chagrin. Nonetheless, the two start to get closer and eventually develop feelings for each other.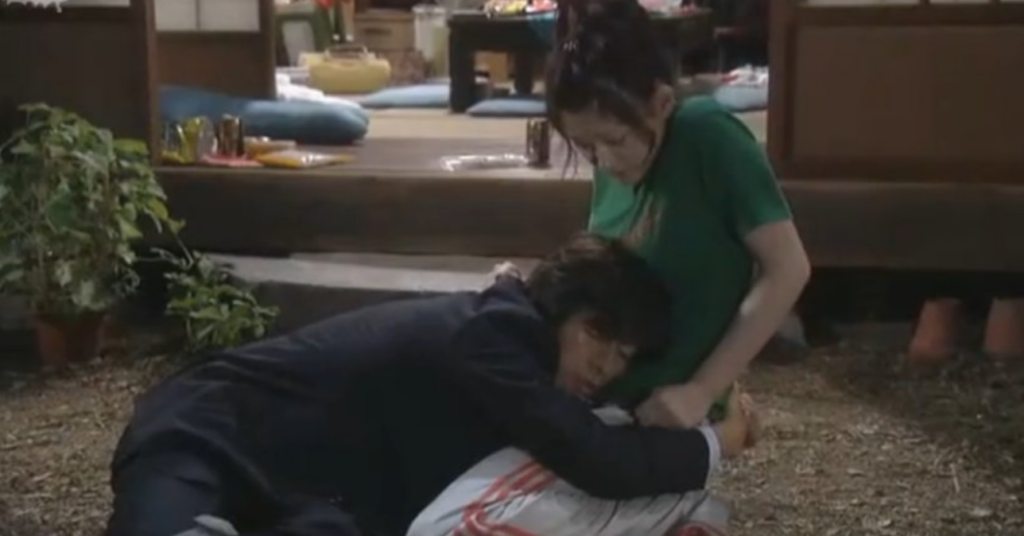 Image credit: NTV
The eccentricities of our heroine endear her to many; we can all relate to the desire to just lie around and do nothing. Her romance with the serious Seiichi is light-hearted and reminds us of just how single we are.
Available on: Netflix
---
14. Last Cinderella (2013)
---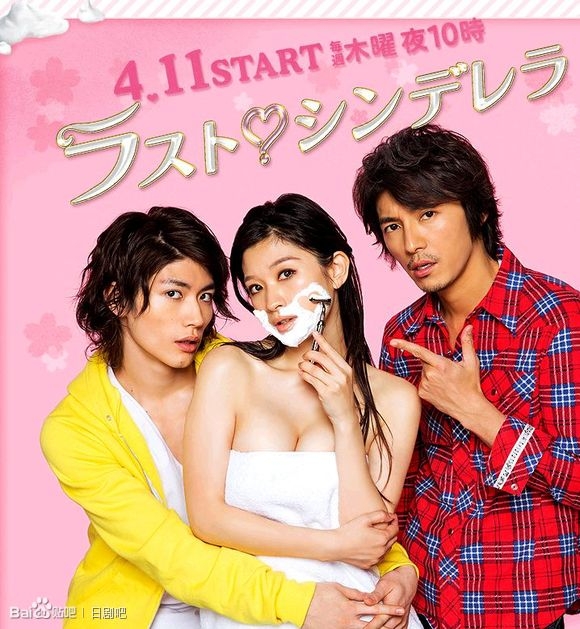 Image credit: FujiTV
Last Cinderella is a modern retelling of the classic fairytale – sort of. The charming, young Saeki Hiroto tries to woo Toyama Sakura, a frumpy 39-year-old hairdresser who has been single for many years.
Sakura has reservations towards romantic relationships and is afraid of falling in love. One day, the handsome Tachibana Rintaro becomes the manager of the beauty salon where Sakura works and catches the attention of many customers.
One such customer is Chiyoko, who takes a liking to him. But she notices how Rintaro treats Sakura and is afraid that he will fall for her. She then ropes her friend, Hiroto, into helping her win over Rintaro by having Hiroto date Sakura after setting them up at a speed-dating event.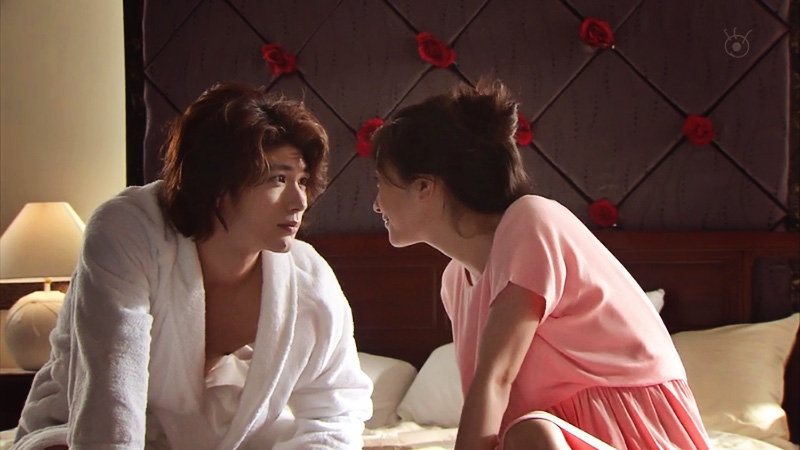 Image credit: FujiTV
Despite Chiyoko's efforts, Rintaro still falls for Sakura, and a love triangle forms when Hiroto realises that he now genuinely has feelings for Sakura.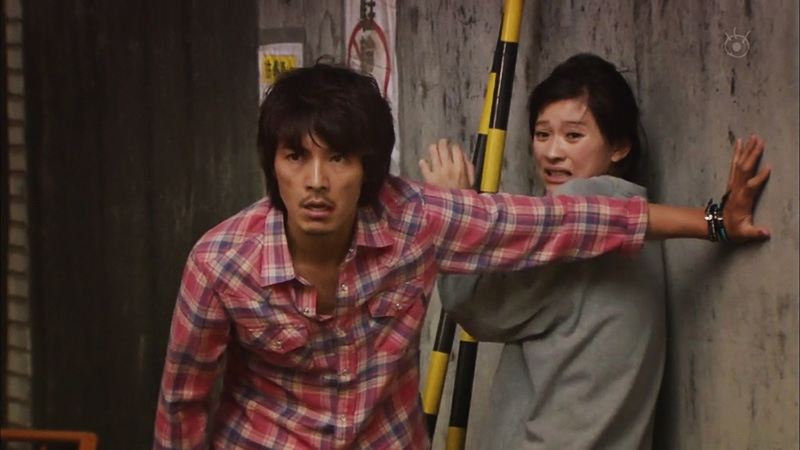 Image credit: FujiTV
Although there are some intensely cringe-worthy moments, Last Cinderella also has plenty of touching and heart-wrenching scenes that will leave you wanting for more. 
Available on: AsianCrush
---
15. My 99 Days With The Superstar / Boku to Star no 99 Nichi (2011)
---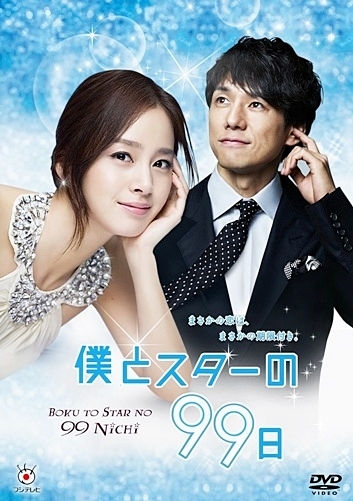 Image credit: FujiTV
Having a handsome bodyguard protect you like you're some kind of princess is what many little girls dream of – in My 99 Days With The Superstar, we get to see what that's really like.
Namiki Kohei is a 40-year-old man with a sweet disposition. Kohei often gets taken advantage of due to his kind and helpful nature. He works at a security company as a part time job and also takes care of his sister's three children when she abandons them to go on vacation.
Despite his difficult life, he dreams of one day finding his "star".
One day, he is assigned to be the security detail for a famous Korean actress, Han Yoo Na, for 100 days. Yoo Na is seemingly perfect in every way, but she's actually a humble and simple person who is kind and helpful to those around her. Yet, she harbours a few secrets.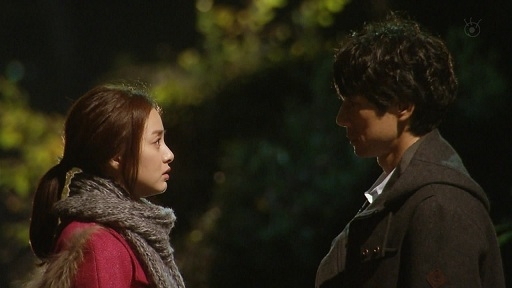 Image credit: FujiTV
Over the course of 99 days, the two grow closer through Yoo Na's adventures in the city and Namiki's efforts to "recapture" and protect her.
A unique collaboration between Japan and Korea, this drama also features the dreamy Taecyeon from Korean pop group 2PM. The drama is a classic take on the bodyguard-and-princess romance trope, but it is nevertheless enjoyable.
Available on: Amazon Prime Video, AsianCrush
---
16. Sky Of Love / Koizora (2008)
---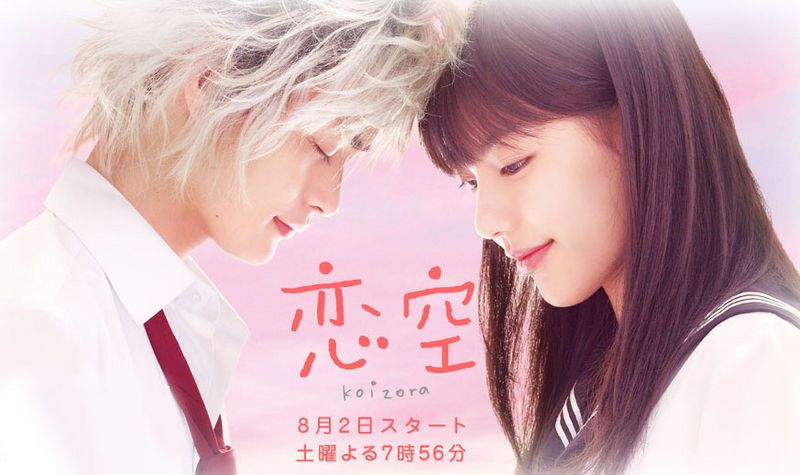 Image credit: TBS
Get ready to cry your eyes out with Sky of Love, no matter how stone-cold you think you may be.
This drama disguises itself as a simple tale of Sakurai Hiroki and Tahara Mika's first love journey. The two meet in high school, forming an unlikely duo thanks to Hiro's delinquent-like demeanour and Mika's innocent and sweet persona.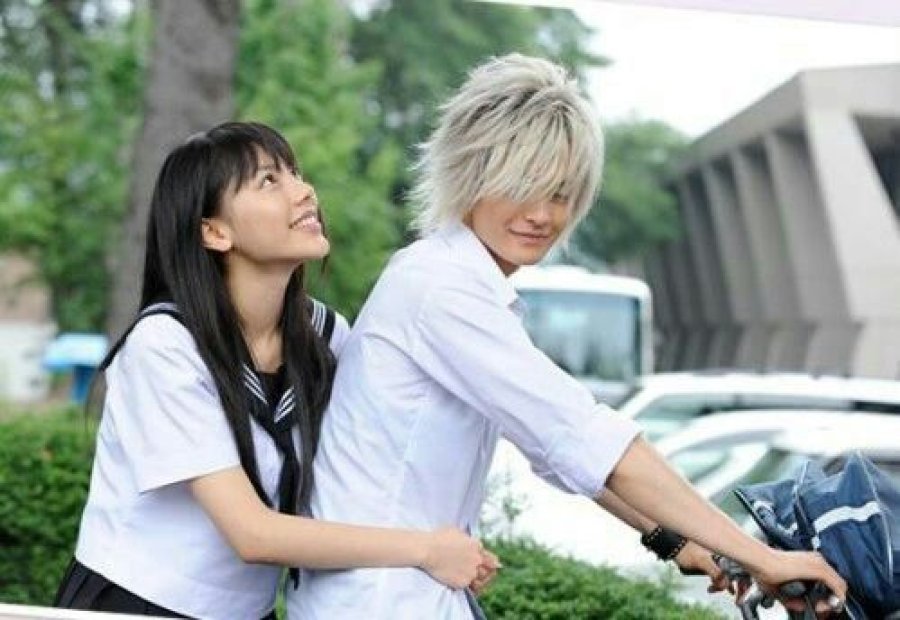 Image credit: TBS 
Their fairytale comes to an abrupt end when the couple is hit by one hardship after another, leading to pain, heartbreak, and loss. 
Hiro and Mika eventually separate, but they find themselves inexplicably linked. 
This incredibly touching drama is one for the masochists; if you want to spend an afternoon violently sobbing, by all means, be our guest. 
Available on: Netflix
---
17. Ex-Enthusiasts: Motokare Mania (2019)
---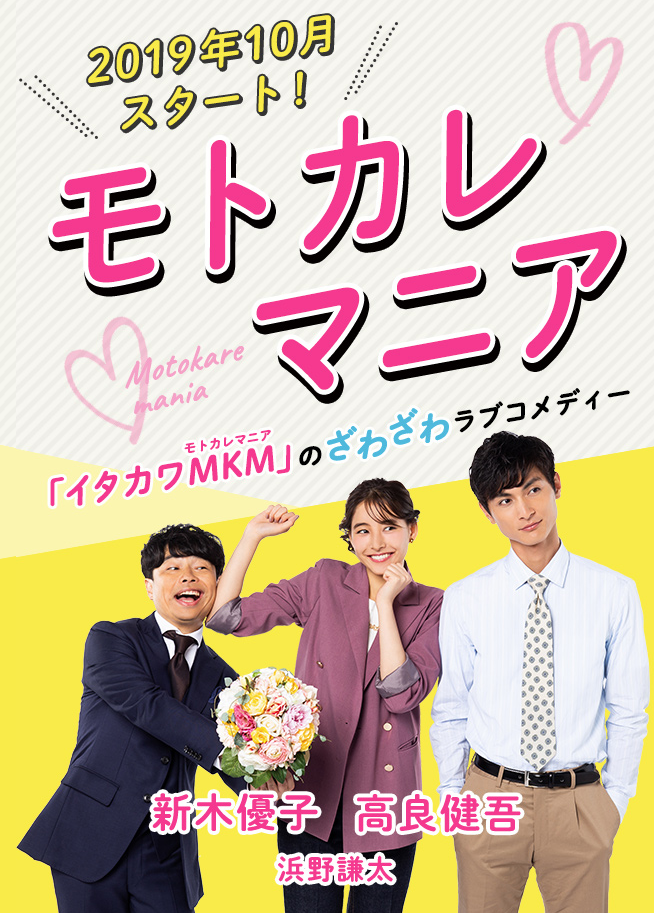 Image credit: FujiTV
Sometimes, people just can't get over their exes, and that's understandable. Ex-Enthusiasts: Motokare Mania tells the story of Nanba Yurika, a pretty girl with no luck in love.
This is mostly due to her inability to get over Saito Makoto, the man she used to date five years ago. After their breakup, Makoto vanished from Yurika's life – but not from her mind. She frequently dreams about him as a life advisor, giving her advice and such, even after five years. 
Yurika's life is shaken up when she reunites with the real Makoto at her new job, jeopardising her budding romance with the kind and loving Yamashita Akio.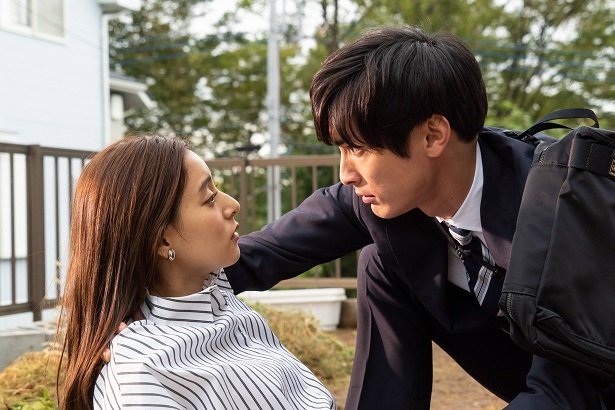 Image credit: FujiTV
Can she forget the past and embark on a new romantic adventure with Akio, or will she rekindle old flames with the man she couldn't bring herself to forget?
Bearing a wacky premise for a romance drama, Ex-Enthusiasts: Motokare Mania surprisingly features intense conversations about the role of love in life. If you're in search of shows with more mature concepts without being too grim, this is the one for you. 
Available on: Viki
---
18. Two People Who Can't Fall in Love / Koisenu Futari (2022)
---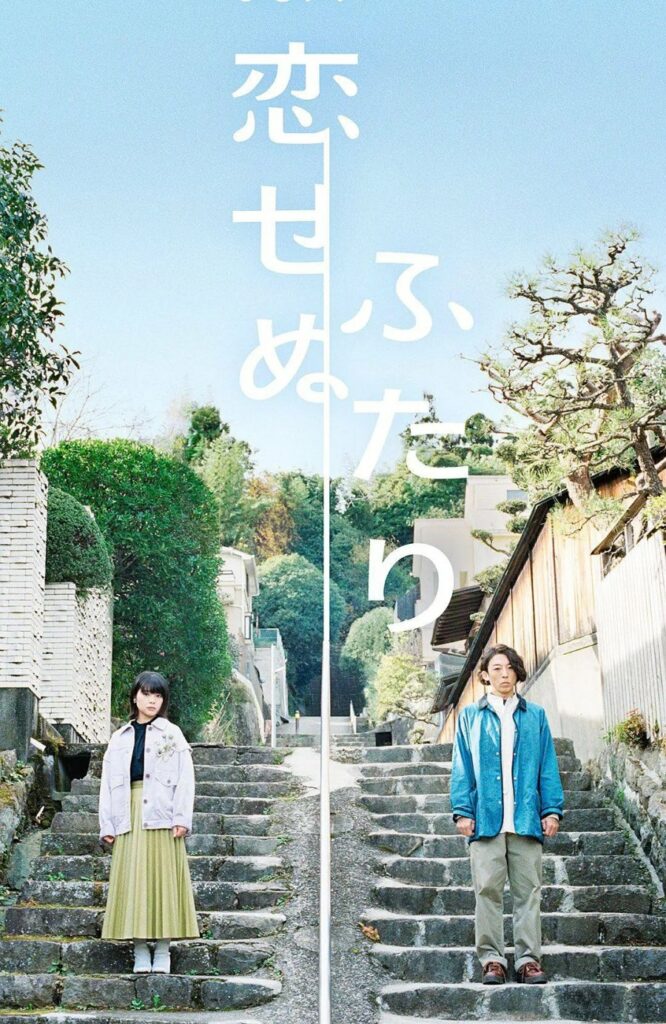 Image credit: NHK
Koisenu Futari details the unique story of two people who are entirely uninterested in love.
Kodama Sakuko finds it difficult to live in a society that operates under the assumption that people will fall in love with each other. 
She meets supermarket employee Takahashi Satoru at a "fall-in-love campaign". There, Satoru proclaims that there are people who don't fall in love, and Sakuko is instantly intrigued. 
Sakuko moves out from her family home due to her mother's constant nagging for her to get married, but her roommate backs out at the last minute. Sakuko ends up living with Takahashi instead due to their similar views towards romance.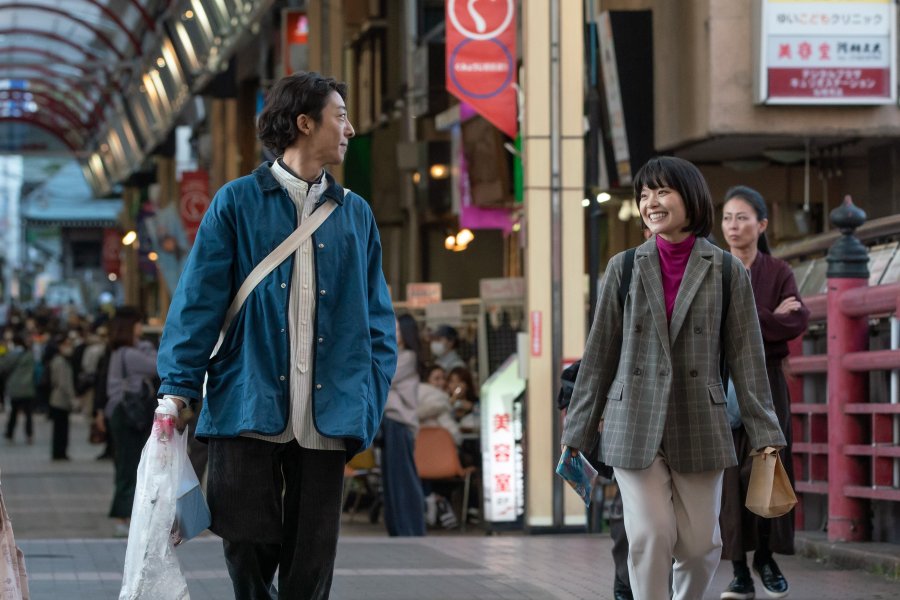 Image credit: NHK 
The two support each other in the many troubles that head their way due to their aromantic nature – one such hindrance is Sakuko's stalker ex-boyfriend. 
The drama is a rare but realistic representation of the aromantic and asexual community, which is usually overlooked in mainstream media. 
The theme of the two protagonists having to live in a world where they don't fit into the usual heteronormative mould will get you re-thinking your assumptions and interactions with aroaces.
Available on:  NHK
---
19. Fight Song (2022)
---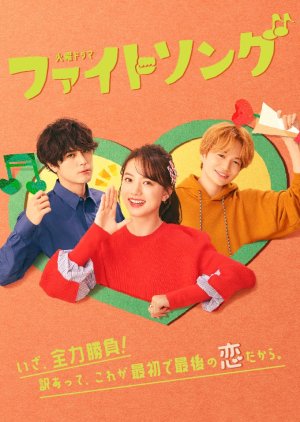 Image credit: TBS 
What happens when you finally get to meet your idol, but they aren't exactly who you expected them to be? Fight Song features Kisara Hanae, an ex-karate athlete who retired after an accident.
By a stroke of fate, she meets Ashida Haruki, the songwriter who wrote the song she listened to before every match. 
But much to Hanae's surprise, he is not the inspiring musician she thought he would be; he has an eccentric personality and is known as a one-hit wonder and a failed musician.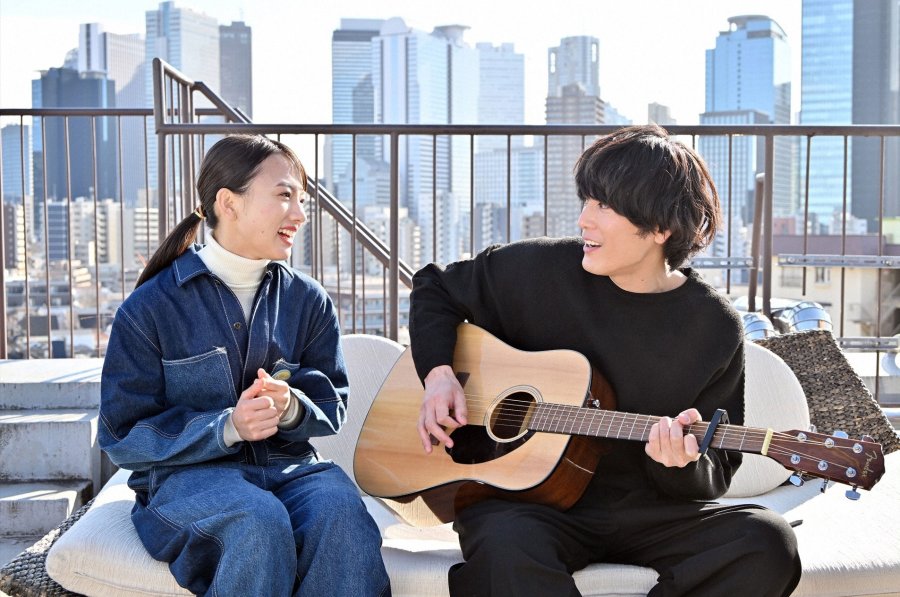 Image credit: TBS
Hanae's childhood friend Natsukawa Shingo, who has always been looking after her, gets involved with the pair – it seems like he's always had more than friendship on his mind.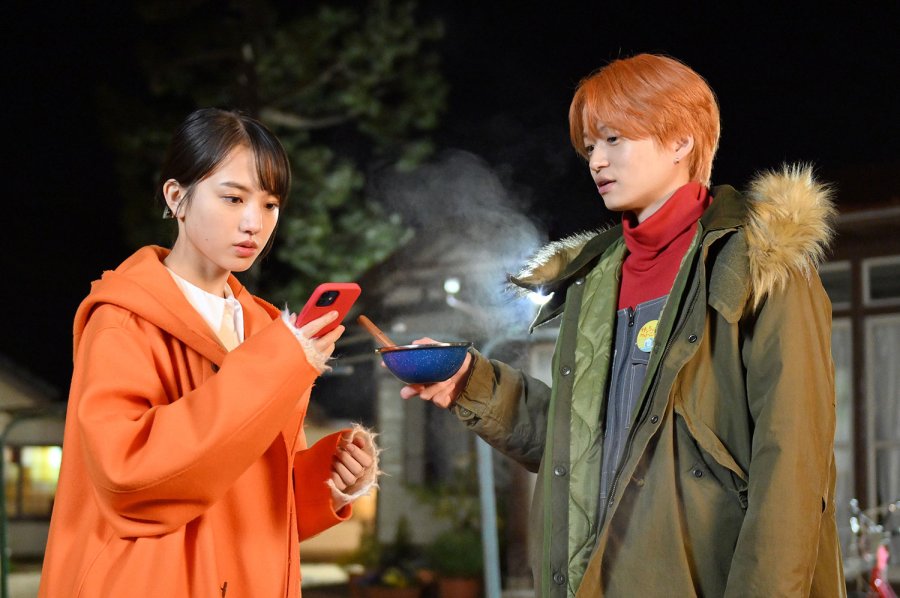 Image credit: TBS
Hanae has a secret that she can't tell anyone, and she decides that Ashida is the "last love of her life".
This light-hearted romantic comedy is a classic with all the usual tropes that come along with the genre. Nevertheless, it is an enjoyable watch.
Available on: TBS
---
20. Muchabari! / Impossible Task: I Can't Believe That I Will Be The President (2022)
---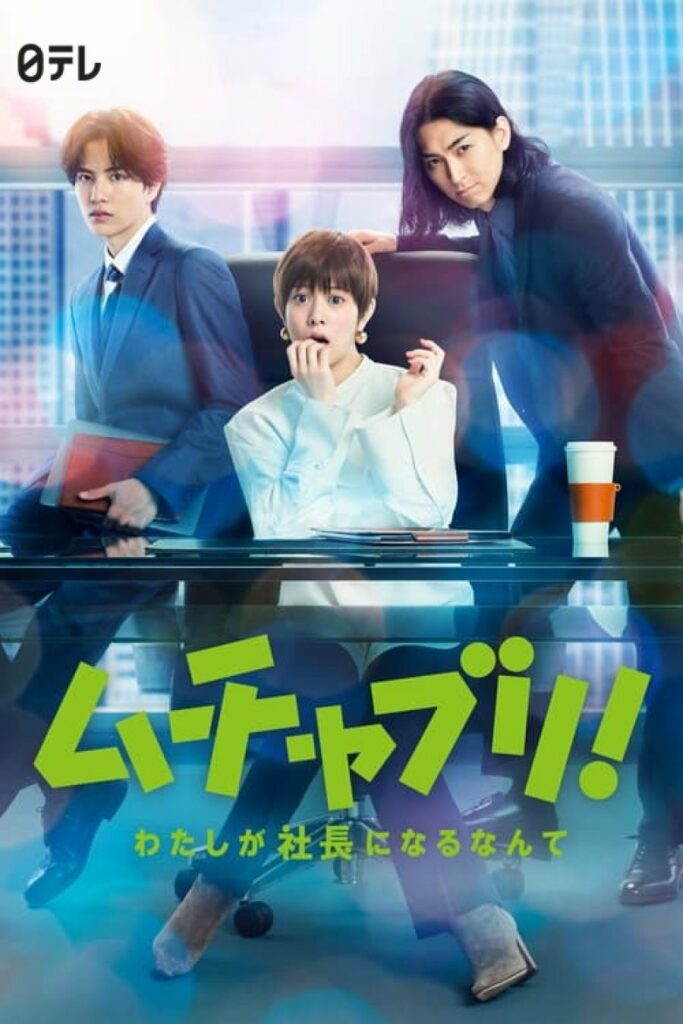 Image credit: NTV
Unreasonable bosses are the bane of our existence, but the boss in Impossible Task: I Can't Believe That I Will Be The President truly takes the cake. 
Takanashi Hinako is a 30-year-old secretary at Relation Gate and has been working there for eight years. Every day, she is presented with various impossible tasks by her charismatic company president, The tasks keep her so busy she has no time for her own personal life. 
One day, the president appoints her as the head of the company's new subsidiary. Enter new subordinates, colleagues, and a whole slew of complications – Hinako's already hectic work life just became a whole lot worse.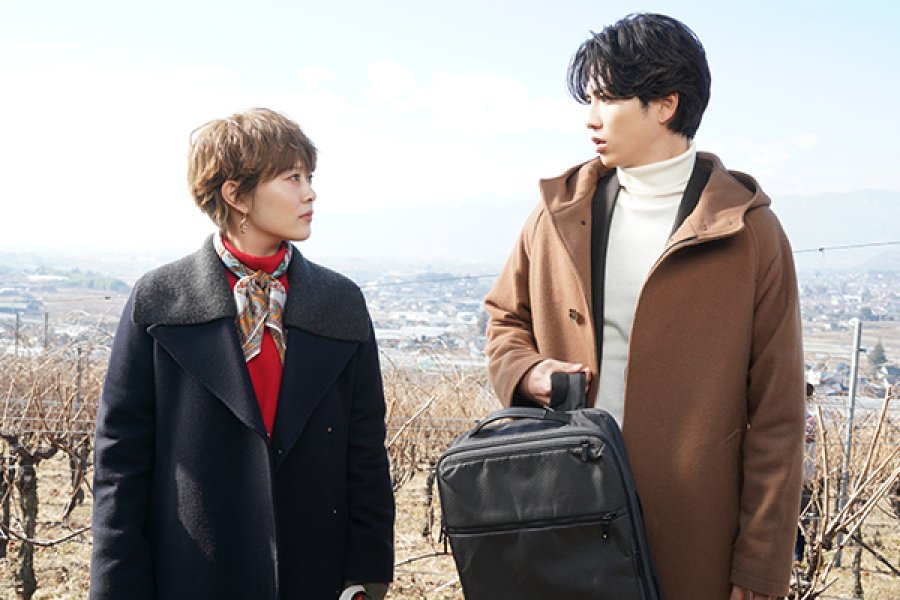 Image credit: NTV
Tack on a love triangle to that mess and you have a hilarious rom-com that manages to keep things light-hearted even while delving into serious topics.
Available on: NTV
---
21. Harem Marriage / Hare-kon (2022)
---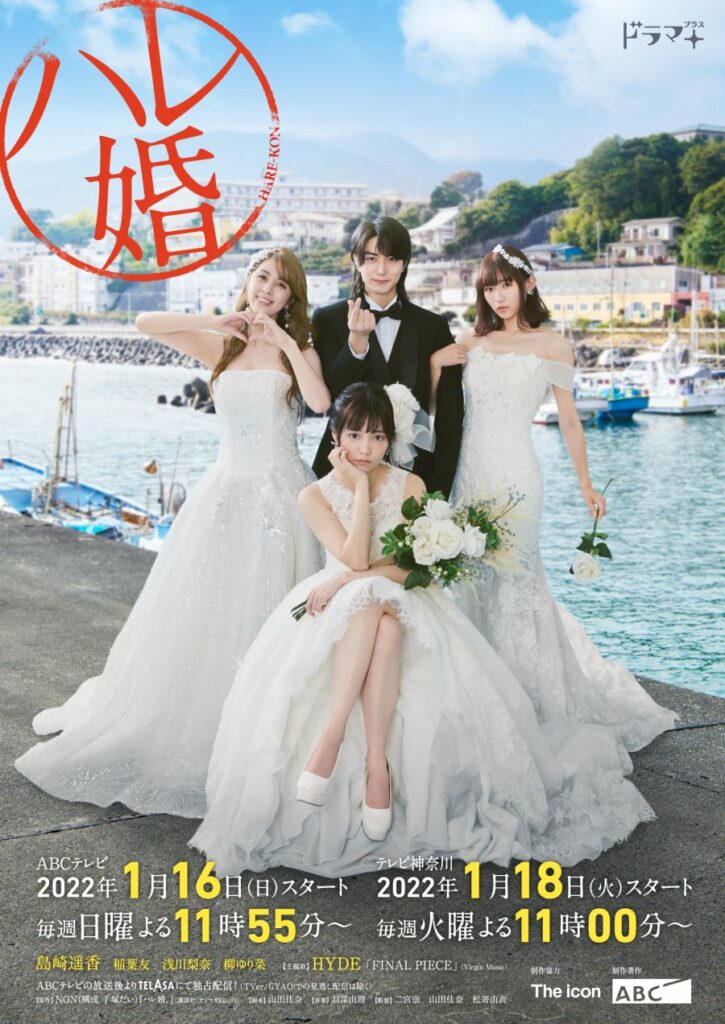 Image credit: ABC TV
Based on the popular manga of the same name, Hare-kon follows a classic harem romance trope. 
Koharu is tired of the men in her life being lying, married playboys. She moves back home to get away from everything, only to find out that her family is deep in debt. 
A handsome stranger appears and offers to settle the debt if Koharu marries him, but he already has two wives.
Left with no other choice, Koharu marries Date Ryunosuke, the handsome stranger. She meets her fellow wives, Date Madoka and Date Yuzu. The drama explores how the odd quad go about their everyday lives, and delves into the budding romance between Koharu and the charismatic Ryunosuke.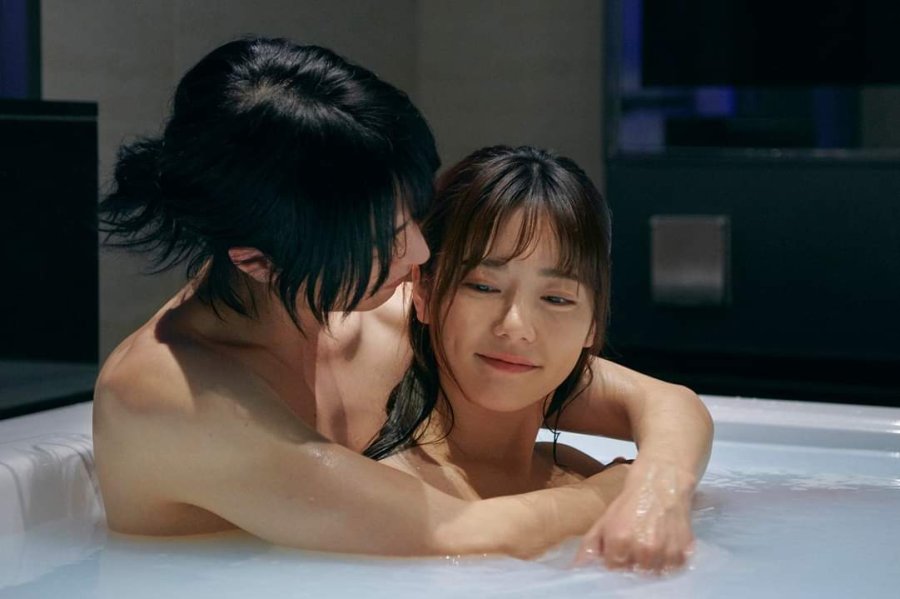 Image credit: ABC TV
This drama is a look at the world of polyamory and has an interesting take on love. It is also a good representation of the popular harem genre in Japan.   
Available on: ABC TV
---
Japanese romance dramas that will tickle your fancy 
---
That's all for our list of romances we'll never have. Whether you like sweet or angst-filled love stories, there's sure to be one for you here.
Also check out: 
---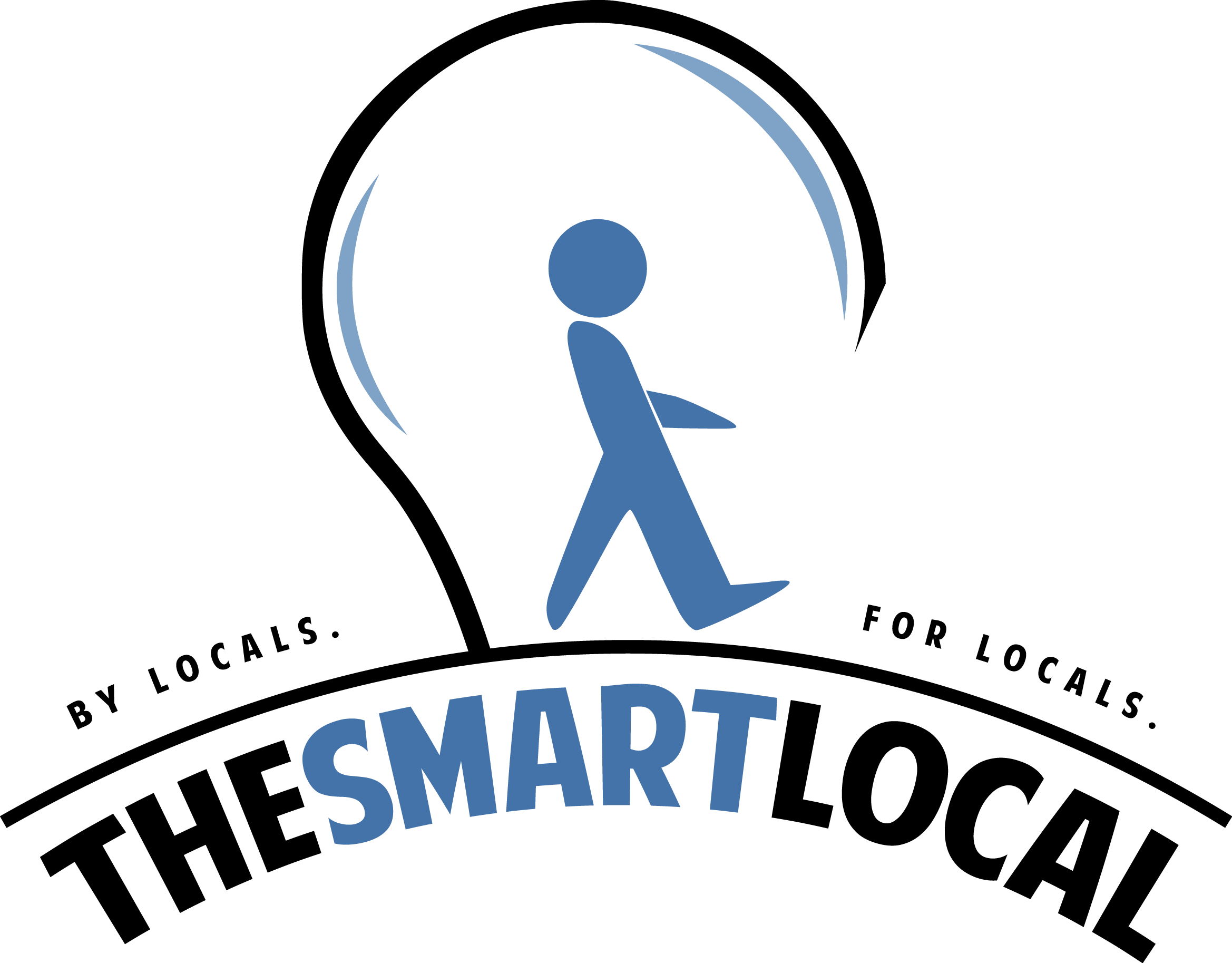 Drop us your email so you won't miss the latest news.