Japanese hospitality
---
The concept of Japanese hospitality, which is often referred to as omotenashi (お持て成し), might be a foreign term for most visitors. But, chances are, anyone who's been to Japan would have experienced omotenashi in one way or another. Here are 10 ways the Japanese take hospitality to the next level that you didn't know about.
---
1. Taking their paper bags seriously
---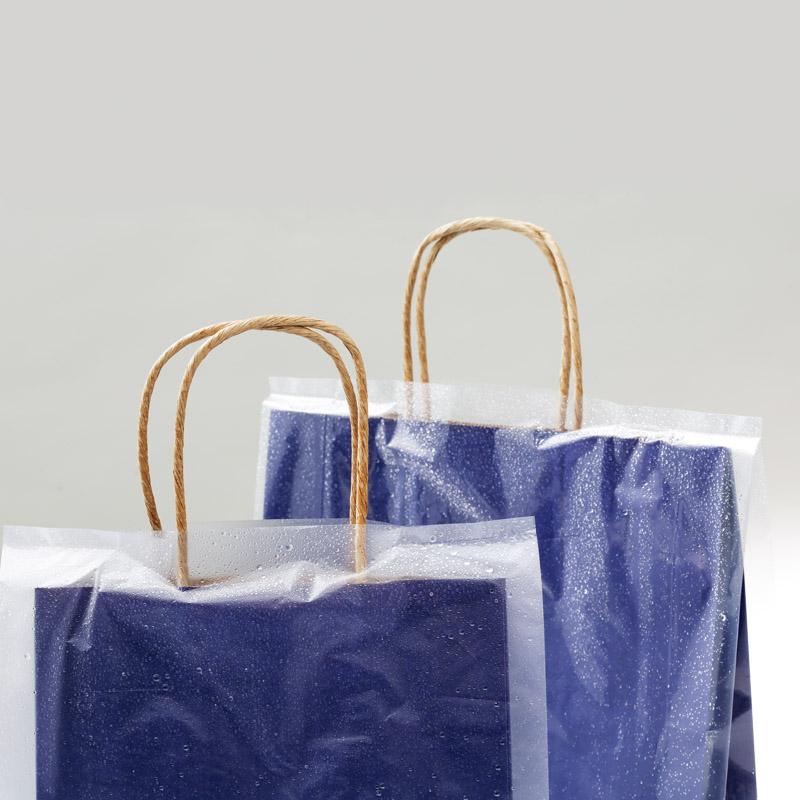 Image credit: Rakuten
Paper bags are not as durable as their plastic counterparts. If they get wet, they will likely split or tear, leaving you awkwardly picking its contents off the floor while passersby give you looks. To prevent that, most department stores provide plastic covers for paper bags on rainy days to ensure that the paper stays dry and clean.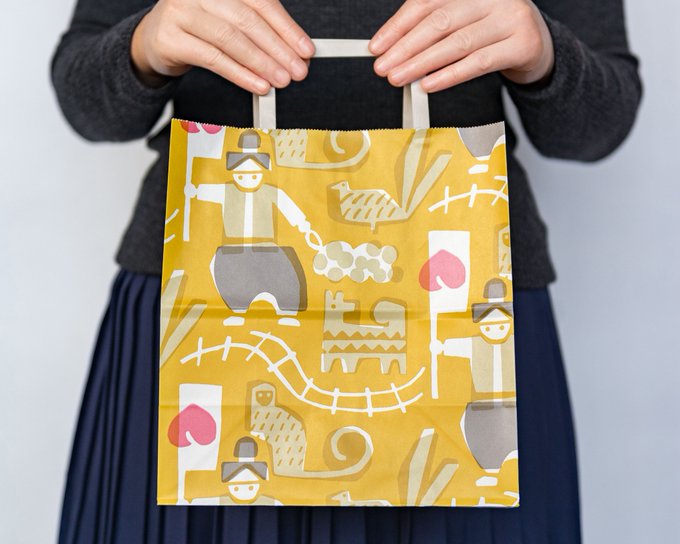 Image credit: @Okayama_JR
It is also common practice for staff to pack extra paper bags along with your purchase, especially for souvenirs or gifts. This is so that you can use the brand new bags, instead of used ones, when gifting your new purchases to others. 
---
2. Daily opening ritual of department stores
---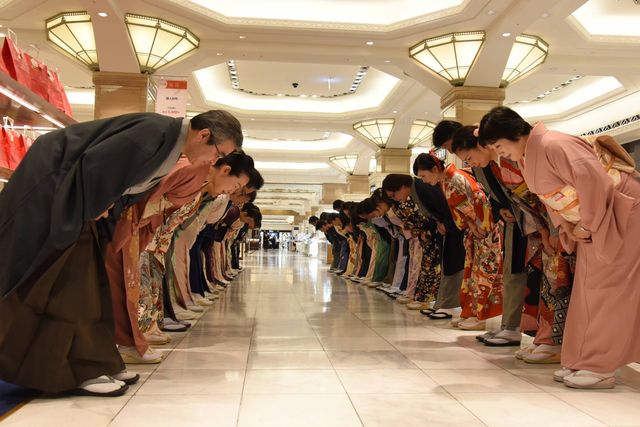 Image credit: Shoho Shobo 
Japanese department stores are known for their impeccable customer service. If you visit one right when it opens, you'll be greeted with bowing staff. Bigger and more reputable department stores even have their staff lining up in two rows so that customers can make a grand entrance. 
Department store opening is an aspect of Japanese hospitality that all visitors should experience for themselves. If you're planning to add this to your future itinerary, keep in mind that you have to arrive on time for its opening, as stores in Japan open right on the dot.
---
3. Ensuring that the bill faces down 
---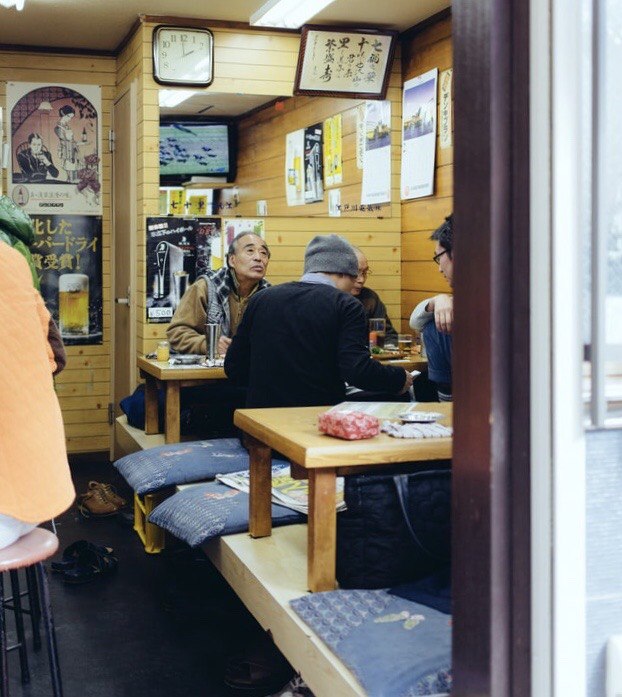 Image adapted from: Don Fontijn
Some restaurants in Japan have different systems for ordering and paying. Popular chain stores like Ichiran or Yoshinoya have fuss-free vending machines for you to purchase meal tickets, which you'll then hand over to the staff.
However, eateries like shokudō (食堂, casual Japanese restaurants) or cafés typically have staff taking orders. The bill will then be presented to you face down either before your food comes or after the meal. Topics like money can be considered taboo in Japanese culture – especially so in the service industry where hospitality is all about respect – so having the bill face up can come across as discourteous.
---
4. Placing sanitary products in opaque bags
---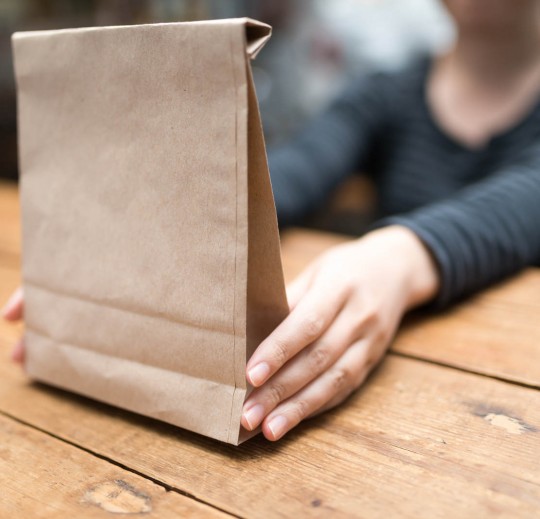 Image credit: Chanto Web
Running out of sanitary pads when you're travelling on your period can be a hassle. But fear not as sanitary pads and tampons are easily available in any supermarket, convenience stores, and drugstores in Japan. 
The cashier will pack sanitary products in an opaque bag – either a black plastic or paper bag – in case any customer might feel self-conscious or want to make a discreet purchase. 
---
5. Automatic taxi doors
---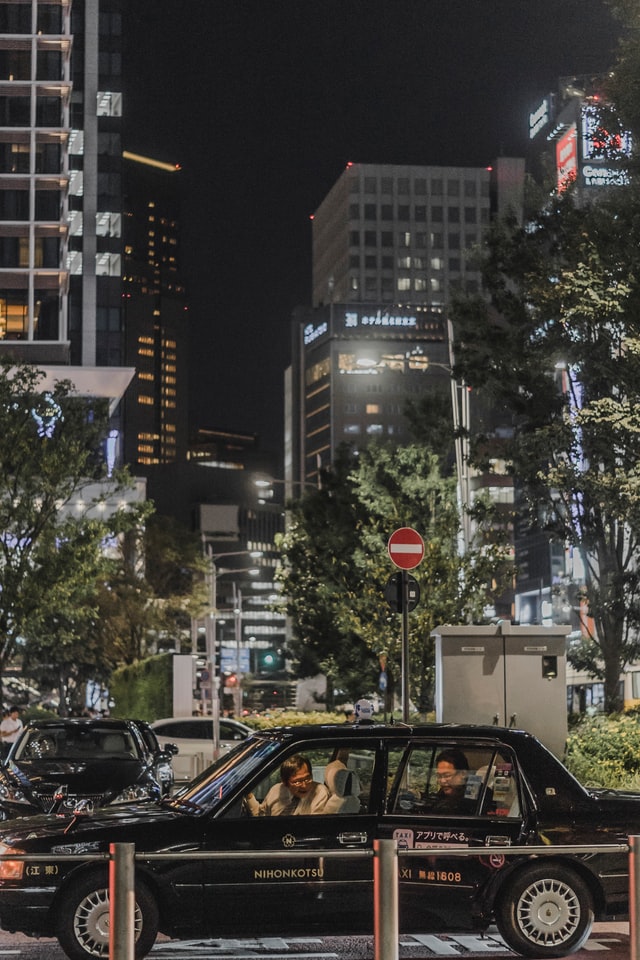 Image credit: bantersnaps
When it comes to riding taxis in Japan, there are certain things to know to avoid committing any faux pas. One cardinal rule that a clueless traveller might be unaware of is to wait for taxi doors to open before and after alighting. 
Automated taxi doors were designed for drivers to efficiently open the doors for passengers. On rainy days or when passengers have their hands full, these self-opening doors are especially handy as they allow for a smooth and quick boarding process. 
---
6. Courteous bus drivers
---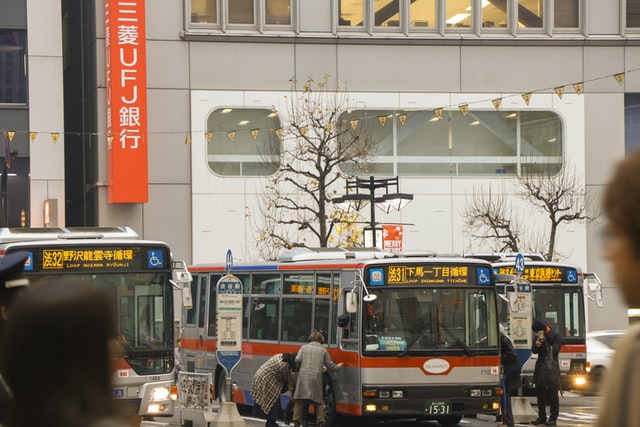 Image credit: Xinyan C. 
Nothing beats Japan's exemplary train system. But if you find yourself in smaller cities outside of Tokyo, you'd have to take a bus to get around. For the uninitiated, they might expect bumpy rides and drivers who brake all too abruptly. 
However, seasoned travellers will know that buses in Japan are a good way to get around. Apart from driving safely, bus drivers in Japan will announce turns, stops, and acceleration to passengers. It is not only part of their job to verbalise safety checks, but also a neat way to ensure a smooth and safe ride for passengers.
---
7. Waving goodbye until out of sight
---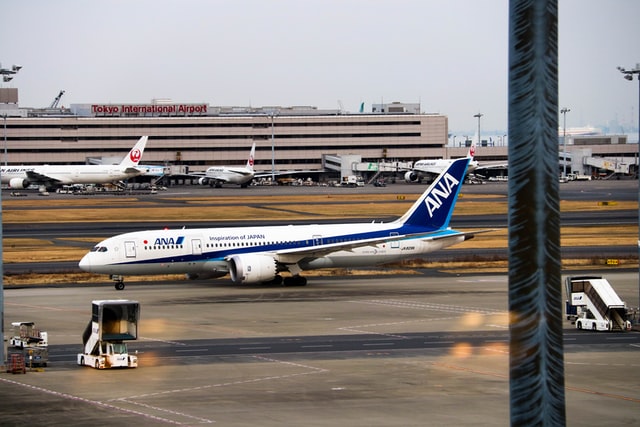 Image credit: Marcus Ng 
The Japanese have a custom of waving goodbye until you are no longer in sight. From ground crew at airports to staff of ryokan (traditional Japanese inns), you'll see them smiling and waving to you as you leave. Even when you have your back turned, they will bow and remain in that position until you have departed completely. 
Aside from bidding farewell, the polite gesture is a way to show respect and appreciation for the customers' patronage, and to wish them a safe journey ahead. 
---
8. Efficient cleaning of trains
---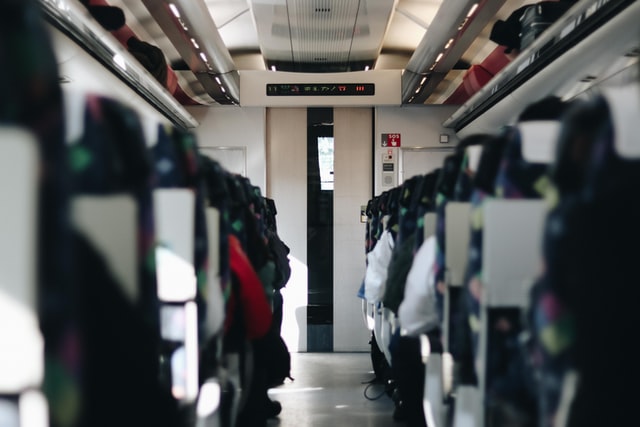 Image credits: Manuel Cosentino 
Japan's shinkansen (bullet train) has extensive networks that cover the country from Kagoshima to Hokkaido. But that's not the only impressive thing about them – the train's interior is kept spotless by efficient cleaning crews so that passengers can have a comfortable ride. 
When the shinkansen arrives, the staff bow and wait for all passengers to disembark. They will then sweep through carriages to wipe trays, pick up any trash, and readjust reclined seats – all within a mere 7 minutes. Completed with a bow at the end, the crew welcomes the next batch of passengers onboard the now meticulously clean train. 
---
9. Baskets to put your bags in
---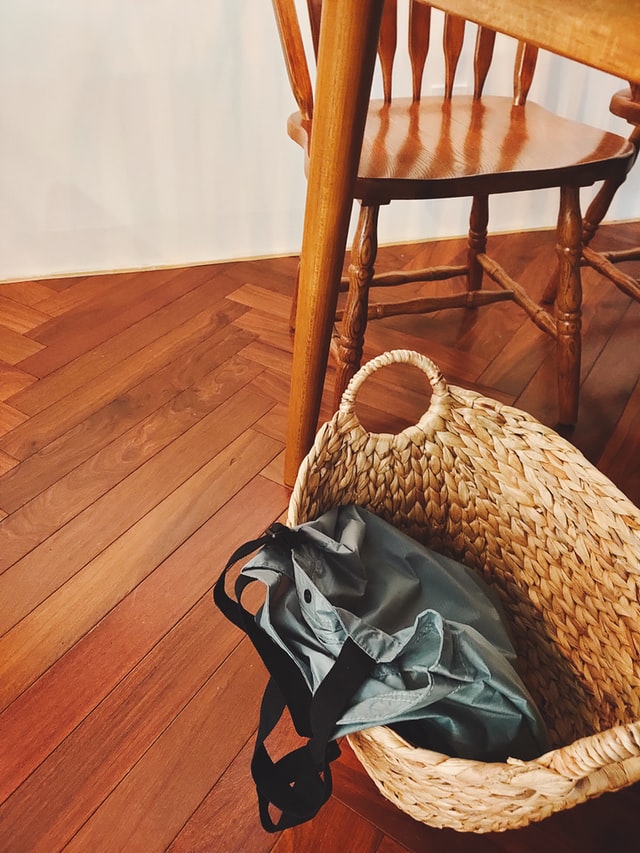 Image credit: Jeffery Ho
When dining at restaurants or bars, our bags usually end up on the floor or on a spare chair if we're lucky. But most restaurants in Japan have baskets at each table for customers to store their belongings, so that they don't have to be placed on the floor. 
In winter, you might even spot hangers or hooks on walls for customers to hang their bulky coats and jackets. 
---
10. Offering wet hand towels
---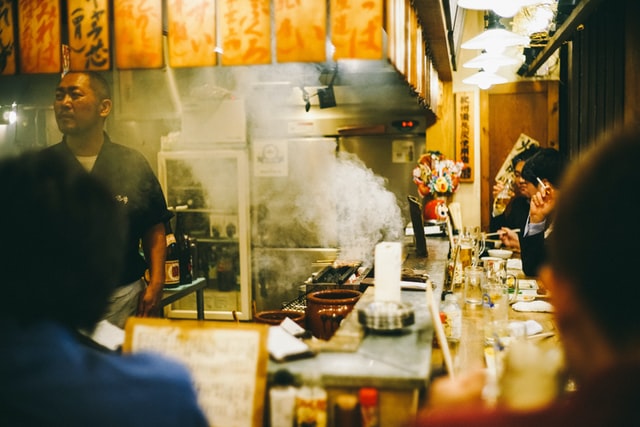 Image credit: Josh Wilburne 
Oshibori, or wet hand towels, are offered to customers in eateries so that they can clean their hands before meals. The practice dates back to the 1600s, when inns would offer wet towels to exhausted travellers for them to freshen up. Over time, the popularity of oshibori spread and it is now a standard practice in Japan. 
Generally, customers will use the oshibori while they take a breather and look through the menu. Cold towels are offered in summer, while warm ones are provided during colder months. Even conbini (convenience stores) offer them when you purchase food items – though the ones given are closer to wet wipes than towels.
---
Japanese acts of hospitality
---
Japanese hospitality, or omotenashi, is present everywhere – even in the smallest gestures. When cross-border travel resumes and you find yourself in Japan once again, keep a lookout for acts of Japanese hospitality and you'll be surprised by how ubiquitous it actually is. 
Check out these for more interesting articles about Japan:
Cover image adapted from (left to right): Rakuten and Jeffery Ho
Get more stories like this!
Drop us your email so you won't miss the latest news.