Top Japanese dramas to watch
---
Japanese dramas are in a league of their own – most don't go beyond more than 15 episodes and are often just 1 season long. If you're looking for a show that doesn't require too much commitment or time, J-dramas will fit the bill. 
To help you get started, we've compiled a list of Japanese dramas from 2000 to date. Whether you're a stan of sci-fi narratives or medical dramas, you'll find one that suits your fancy.
---
1. First Love: Hatsukoi 初恋 (2022)
---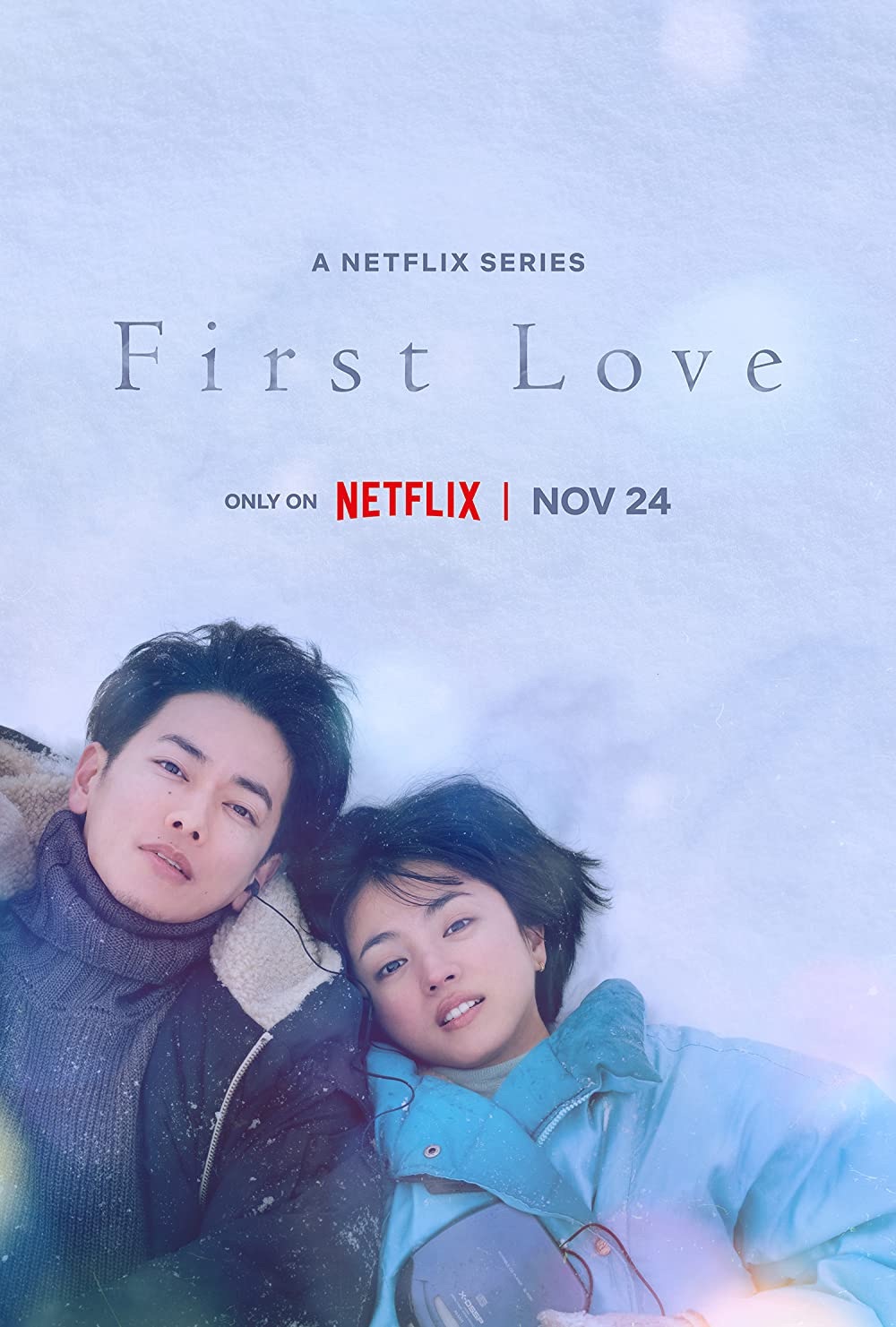 Image credit: IMDb
Yae and Harumichi fell in love in high school. They were young and bright, free to love and do anything they wanted. Yae became a college student while Harumichi became an aviation student in the Self-Defense forces.
After a tragedy that separated the couple for 20 years, they reunite once again. However, both Yae and Harumichi seem unhappy and bogged down by life's challenges and responsibilities. 
First Love: Hatsukoi shows the rapture of first love, unfulfillment of lost love and value of second chances.
Genre: Romance, melodrama
Available on: Netflix
---
2. Silent サイレント (2022)
---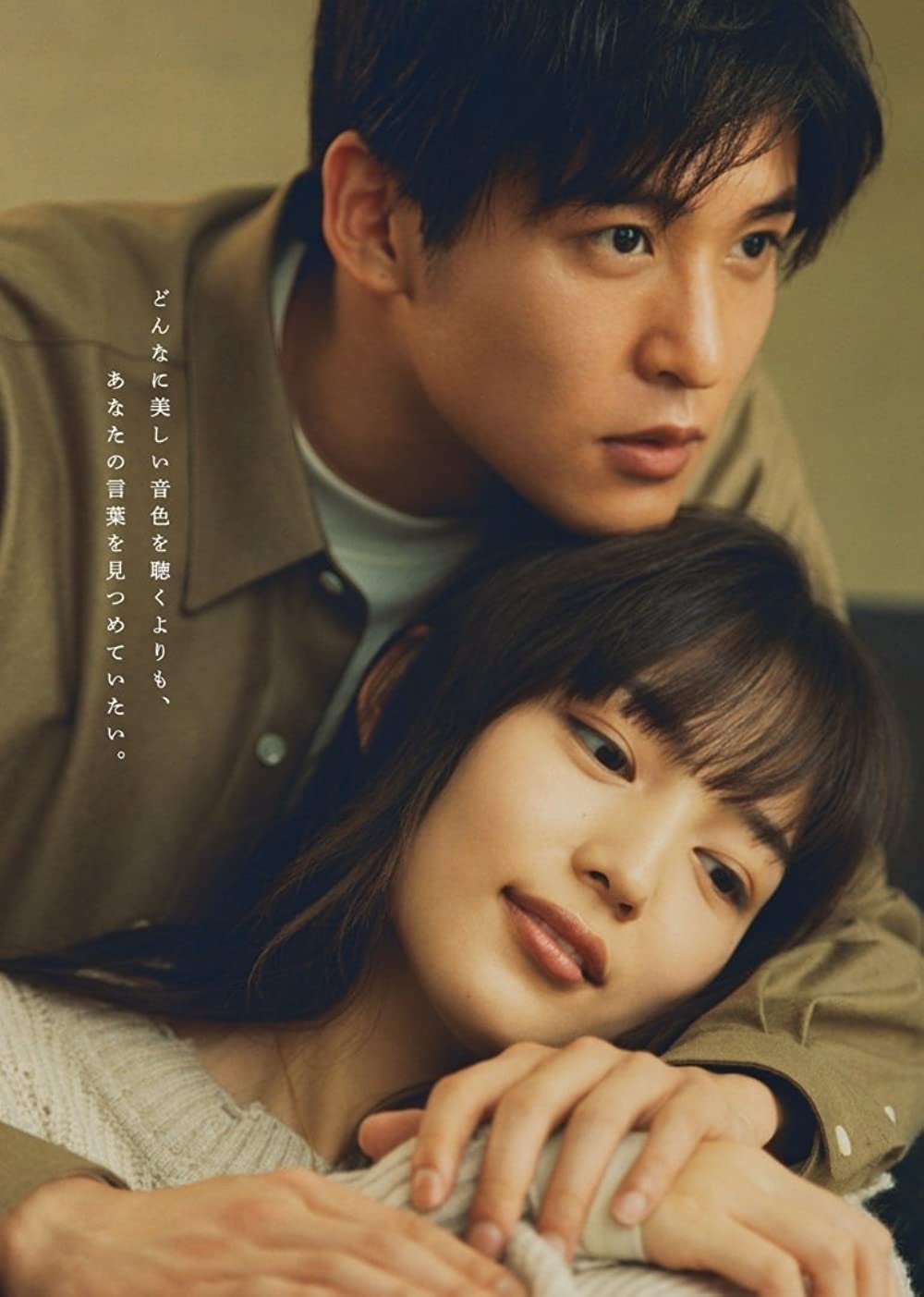 Image credit: IMDb
Tsumugi Aoba and Sou Sakura were high school sweethearts with a shared passion for music. Their relationship had been progressing smoothly, until Sou broke up with Tsumugi after graduation. As a result, Tsumugi got terribly distraught as Sou had simply disappeared without reason.
8 years later, Tsumugi is doing well, working part-time at a large music store. She meets Sou one day and wants to talk to him, only to realise he has lost his hearing.
Silent is a touching drama about Tsumugi and Sou trying to overcome their communication barrier. It conveys the message of how it is easy to take things for granted until a crisis is met.
Genre: Romance, life, melodrama
Available on: Viki
---
3. Mystery to Iunakare ミステリと言う勿れ (2022)
---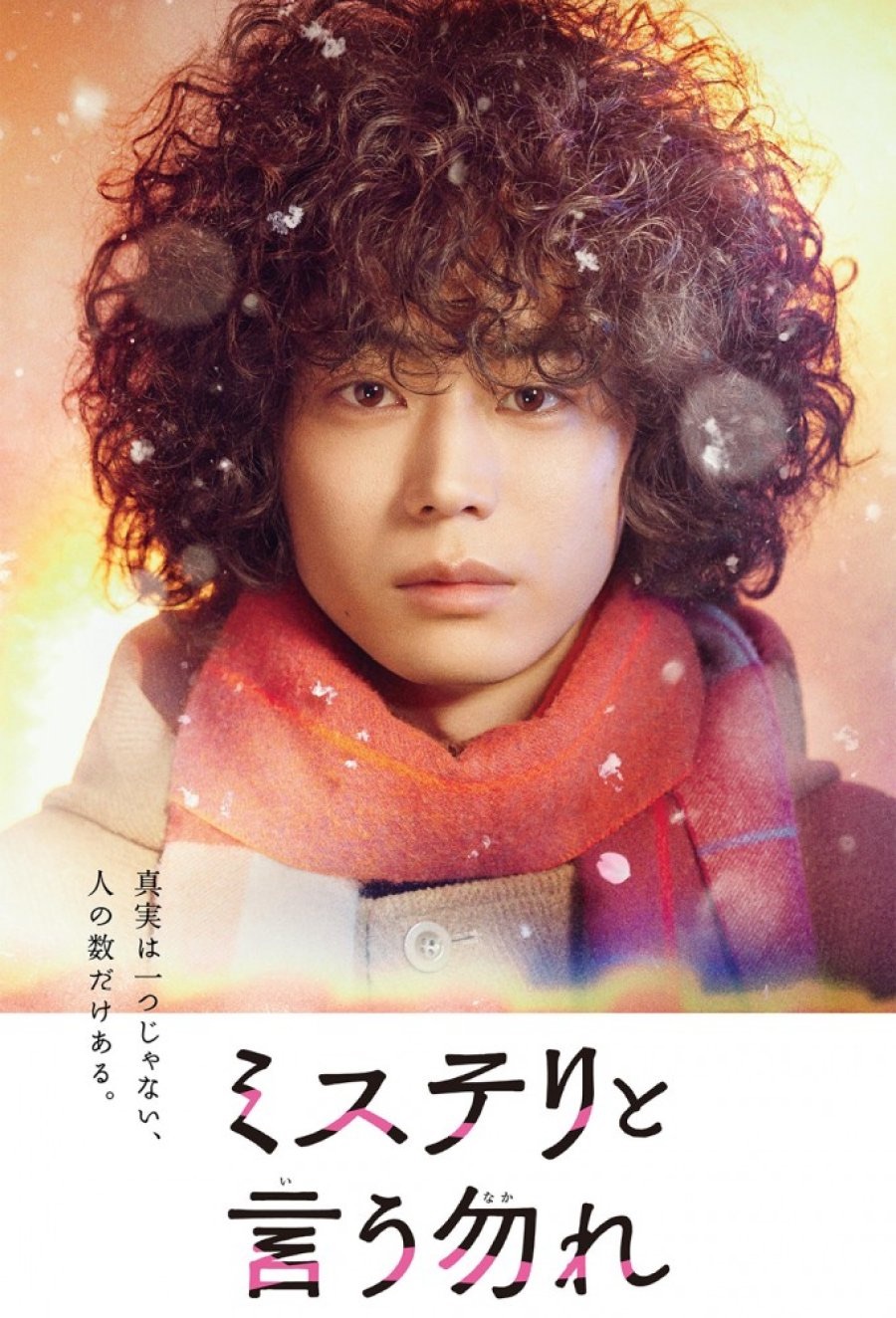 Image credit: nhii
The drama follows 21-year-old Totono Kunou, who is a college student with a head of curly hair. He soon finds himself in hot water when he becomes the prime suspect of a murder case of his classmate. Working with the police, Totono reveals his sharp eye for detail along with his quirks. 
With elements of dark suspense as well as some funny, lighthearted moments, Mystery to Iunakare is a must-watch for mystery fans.
Genre: Mystery, psychological, life
Available on: Viki
---
4. Alice in Borderland 今際の国のアリス (2020-2022)
---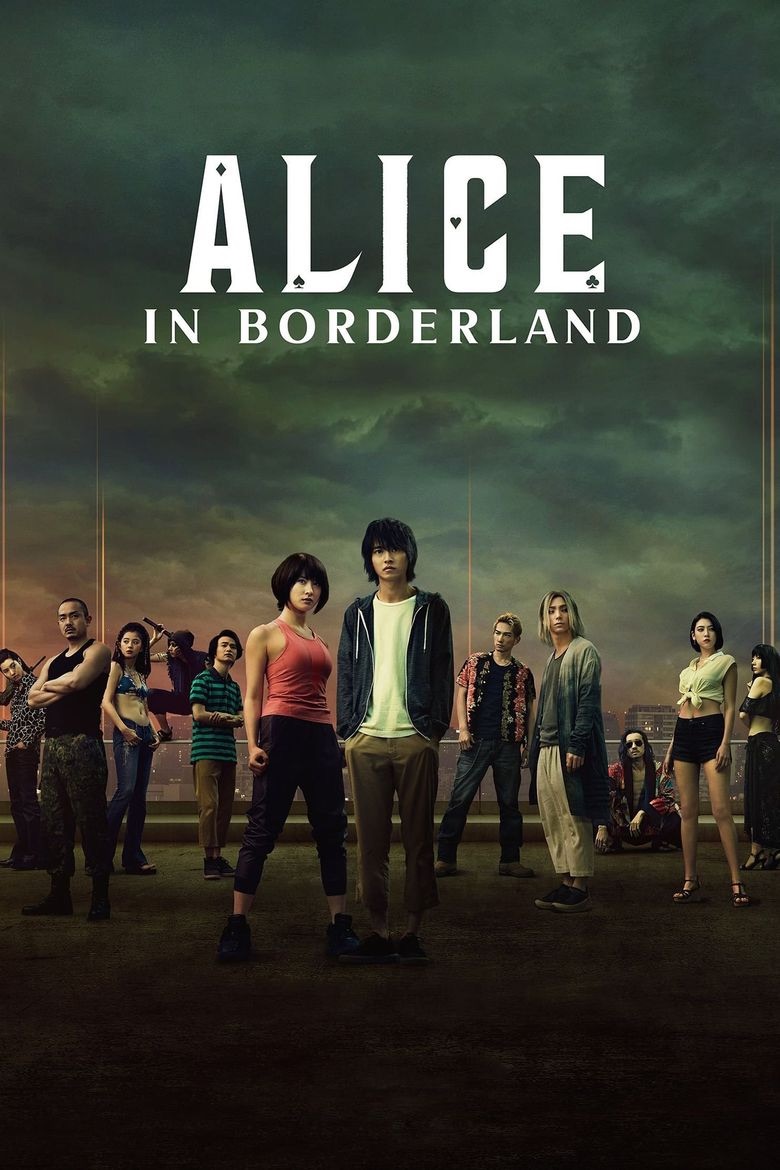 Image credit: IMDb
Young and unemployed, Arisu Ryohei is only interested in video games. His life turns upside down when he finds himself in another universe, where people are forced to play a series of games to stay alive. These games are dangerous and tricky, so Arisu has to fight his way out relying on his gaming experience.
He meets and befriends Usagi, and together, they risk their lives through the games whilst finding out how to get out of this world. 
Alice in Borderland is an electrifying survival series that will keep you on the edge of your seat.
Genre: Action, thriller, sci-fi
Available on: Netflix
---
5. My Love Mix-Up! 消えた初恋 (2021)
---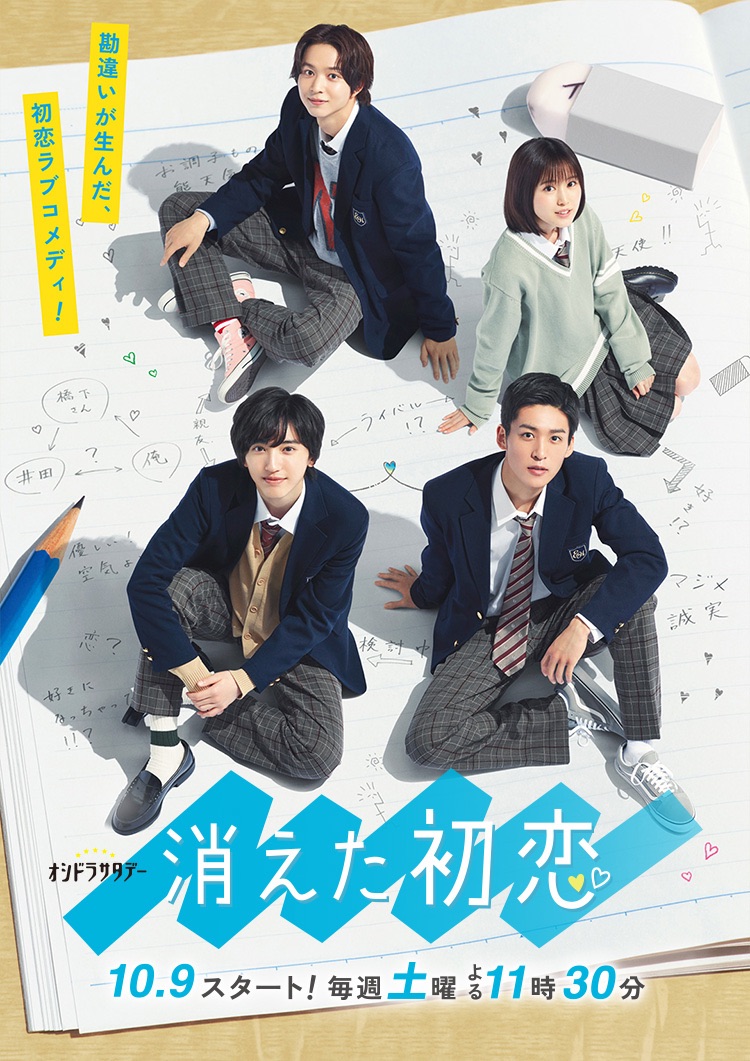 Image credit: TV Asahi
After borrowing an eraser from his crush, Aoki realises she likes another boy, Ida, whose name is written on that eraser. Ida accidentally knocks the eraser off Aoki's table and is shocked to see his name on it. 
To protect his crush, Aoki admits to owning the eraser. This throws Ida off and it's not before long that Aoki and Ida form a special bond.
This is a youthful romance story that portrays the struggles of a gay couple in a conservative country. My Love Mix-Up! follows the characters as they navigate their new friendships, school, and their love for each other in the face of ups and downs. 
Genre: Comedy, romance, youth
Available on: Netflix, Viki
---
6. Love Lasts Forever 恋はつづくよどこまでも (2020)
---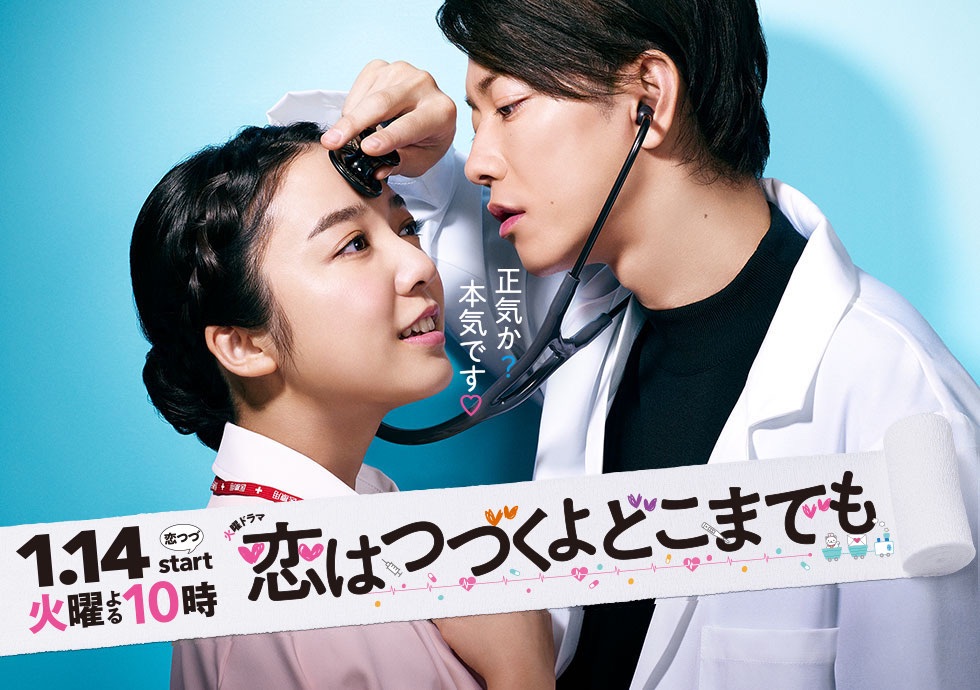 Image credit: AsianWiki
Sakura Nanase once met Doctor Tendo Kairi saving a patient's life and fell head over heels for him. In order to see him again, she is determined to become a nurse at the hospital at which Tendo works.
She succeeds, but gets a reality check when Tendo doesn't turn out to be the person she thinks he is. Called the "Devil", Tendo is aloof and hypercritical. Nevertheless, Sakura persists to get recognition from Tendo, earning the nickname "Warrior Chick". Unbeknownst to her, Tendo slowly falls for her.
Love Lasts Forever is a feel-good drama where Sakura's persistence wins the support of her colleagues and warms the heart of even the cold-hearted Tendo.
Genre: Comedy, romance, medical
Available on: Viki, WeTV
---
7. Mr. Hiiragi's Homeroom 3年A組 ―今から皆さんは、人質です― (2019)
---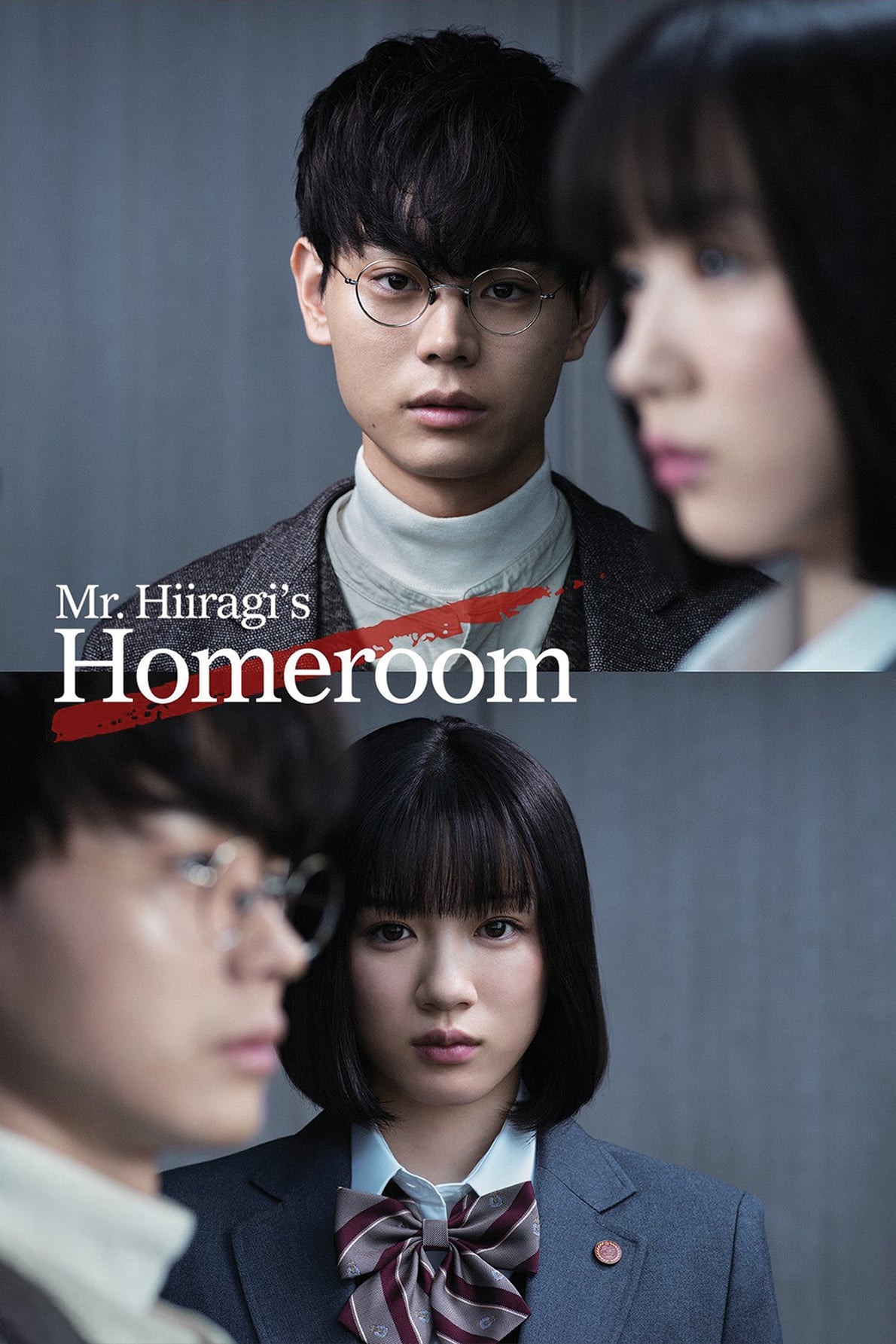 Image credit: IMDb
As a student, school life is usually ordinary – you learn, hang out with friends, and go for extracurricular activities. Not for students in Class 3A. One of their classmates, who is the school's star student, has committed suicide. 
Because of this, Mr Hiiragi, who is the homeroom teacher to Class 3A, holds the entire class hostage. He plans to make them unveil and face the truth that they have been turning a blind eye to.
Mr. Hiiragi's Homeroom is a suspense drama full of twists and turns, with even a lesson for all to be learnt at the end.
Genre: Action, thriller, mystery, psychological
Available on: Netflix
---
8. Million Yen Women 100万円の女たち (2017)
---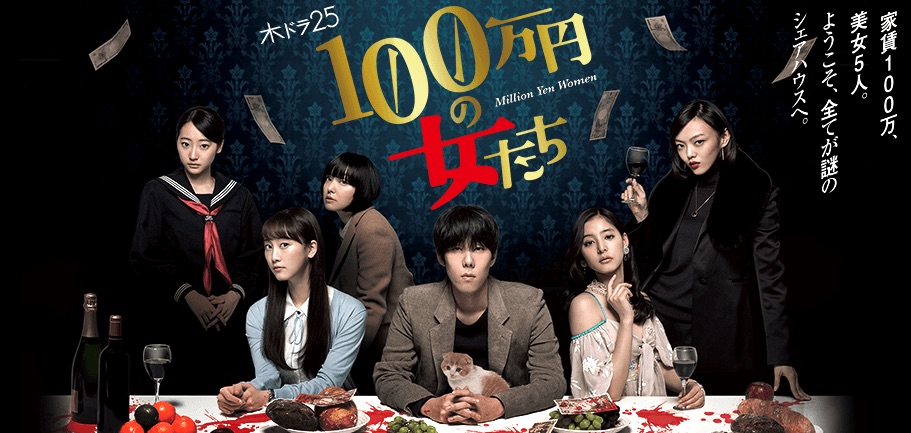 Image credit: Netflix
Million Yen Women made its debut on Netflix in 2017, and has since been praised for its intriguing hook – 5 mysterious women offered 1 million yen worth of rental fees to a failing novelist called Shin. Although he did not put his house up for rent, he accepted their payment as he wasn't profiting from his novels. 
There is, however, one condition he has to follow – Shin isn't allowed to ask anything about his guests, including their personal lives and their abrupt arrival.
In addition, the mystery-thriller reveals an unsettling past behind Shin's family – his father was a murderer who killed his wife, her extramarital lover, and an innocent policeman. Watch till the end to uncover the secrets behind these women's arrival and how Shin overcomes his past and renews his confidence as a novelist.
Genre: Mystery
Available on: Netflix
---
9. Gokusen ごくせん (2002)
---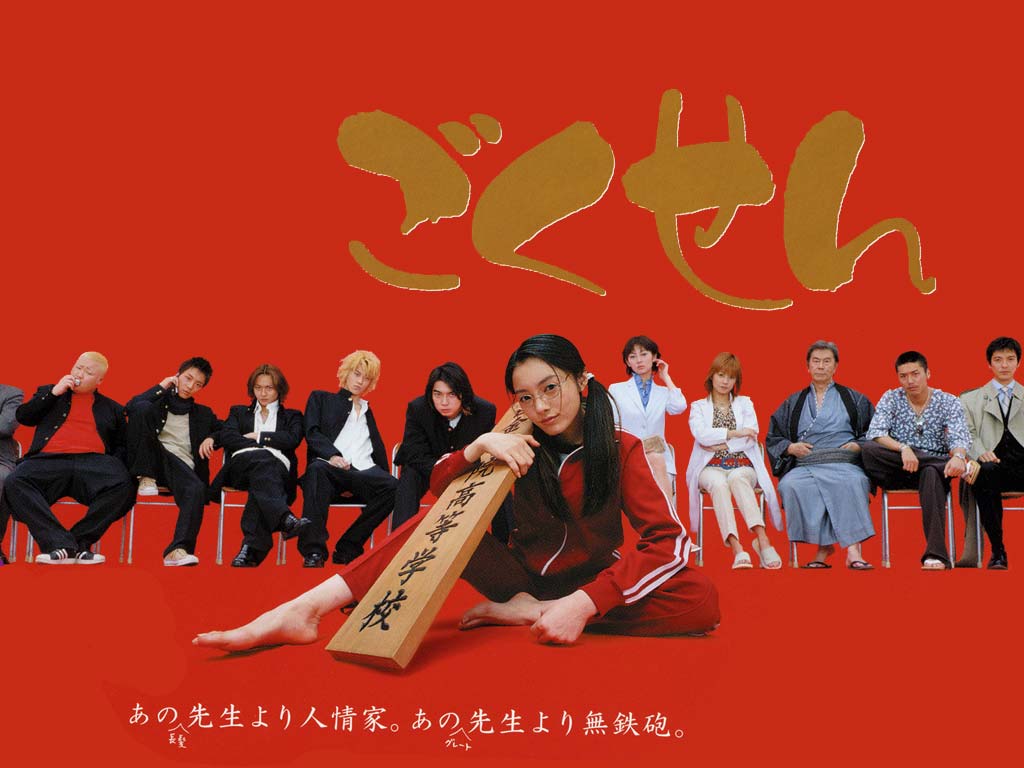 Image credit: Nippon TV
Gokusen is refreshing, light-hearted, and quirky. The Japanese drama follows Yamaguchi Kumiko on her path to become a teacher, during which she is assigned to the rowdiest class at Shirokin High. 
Here's the major plot twist – Kumiko is, in fact, the heir to a 4th generation yakuza crime organisation. As her students attempt to thwart her career, she slowly gains their respect. The drama is so popular that it was followed by 2 more seasons and a movie. 
Genre: Comedy, school
Available on: Youtube, Hulu, CBS All Access and Disney+
---
10. Atelier/Underwear アンダーウェア (2015)
---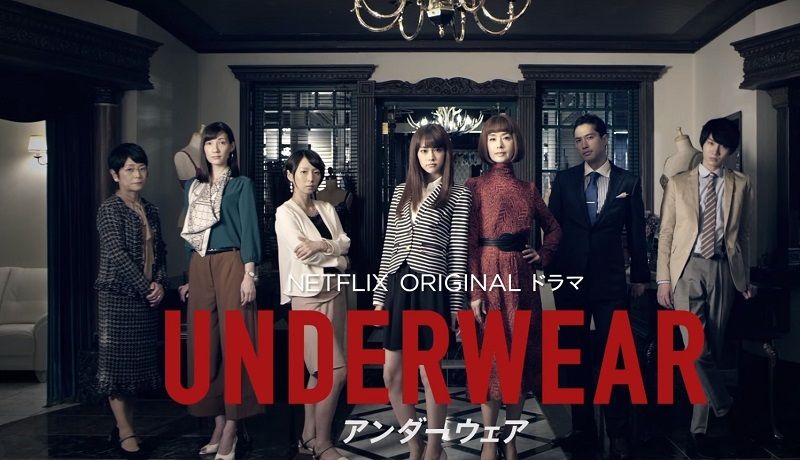 Image credit: Netflix
Atelier/Underwear is not just a film about sex appeal or romance. Instead, it features a female-centric cast who are driven to make a mark in their careers.
The drama centres on a tug-of-war between Mayumi Nanjo, the fashion genius of the lingerie company Emotion, and Mayuko Tokita, a newly hired intern. Tokita struggles with her boss' mentality – placing priority on the appearance of beautiful lingerie while letting functionality come second. Conflicted, the intern has to decide whether to leave Emotion or alter her beliefs.
Genre: Comedy
Available on: Netflix
---
11. Hana Yori Dango 花より男子 (2005)
---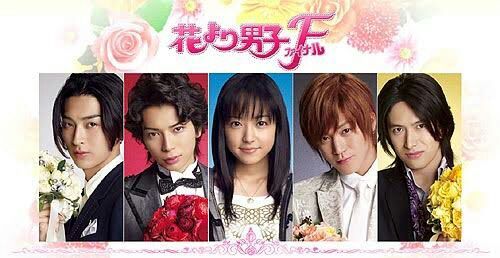 Image credit: Tokyo Broadcasting System Holdings
The South Korean drama Boys Over Flowers may have been the one that catapulted the franchise to fame, but the Japanese manga was first adapted into a Taiwanese drama (Meteor Gardens) in 2001, and then a J-drama in 2005. 
Starring 4 young hunks born with silver spoons in their mouths, the drama follows them as they assert their status and dominance in school by bullying others. Makino Tsukushi is their latest victim who studies in the same school. Sparks fly when she stands up to the leader of the group, Domyouji, which kickstarts a series of courtships that she does not expect.
Genre: Comedy/Romance
Available on: Youtube, Amazon, Apple iTunes
---
12. Zettai Kareshi/Absolute Boyfriend 絶対彼氏 (2008)
---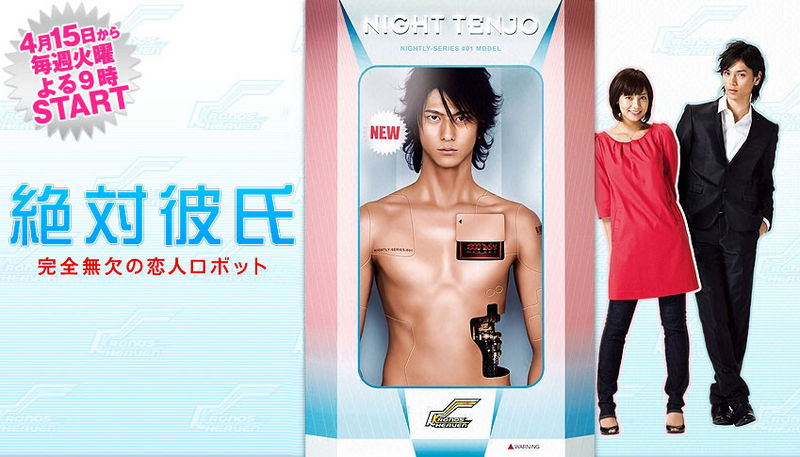 Image credit: Fuji TV
Zettai Kareshi is the OG of all android romance Japanese dramas – it inspired a Korean remake, My Absolute Boyfriend, as well as other K-dramas like Are You Human Too?
The show features the gorgeous Night Tenjo, a robot programmed to be the ideal boyfriend. Riiko, an office lady who is in search of love, orders a 'boyfriend' with no expectations in mind and is surprised to find a humanoid robot right outside her doorstep the next day. A love triangle soon develops between Night Tenjo, his love interest Riiko, and her colleague.
Genre: Comedy/Fantasy
Available on: Amazon, Hulu, CBS All Access and Disney+
---
13. Hanzawa Naoki 半沢直樹 (2013)
---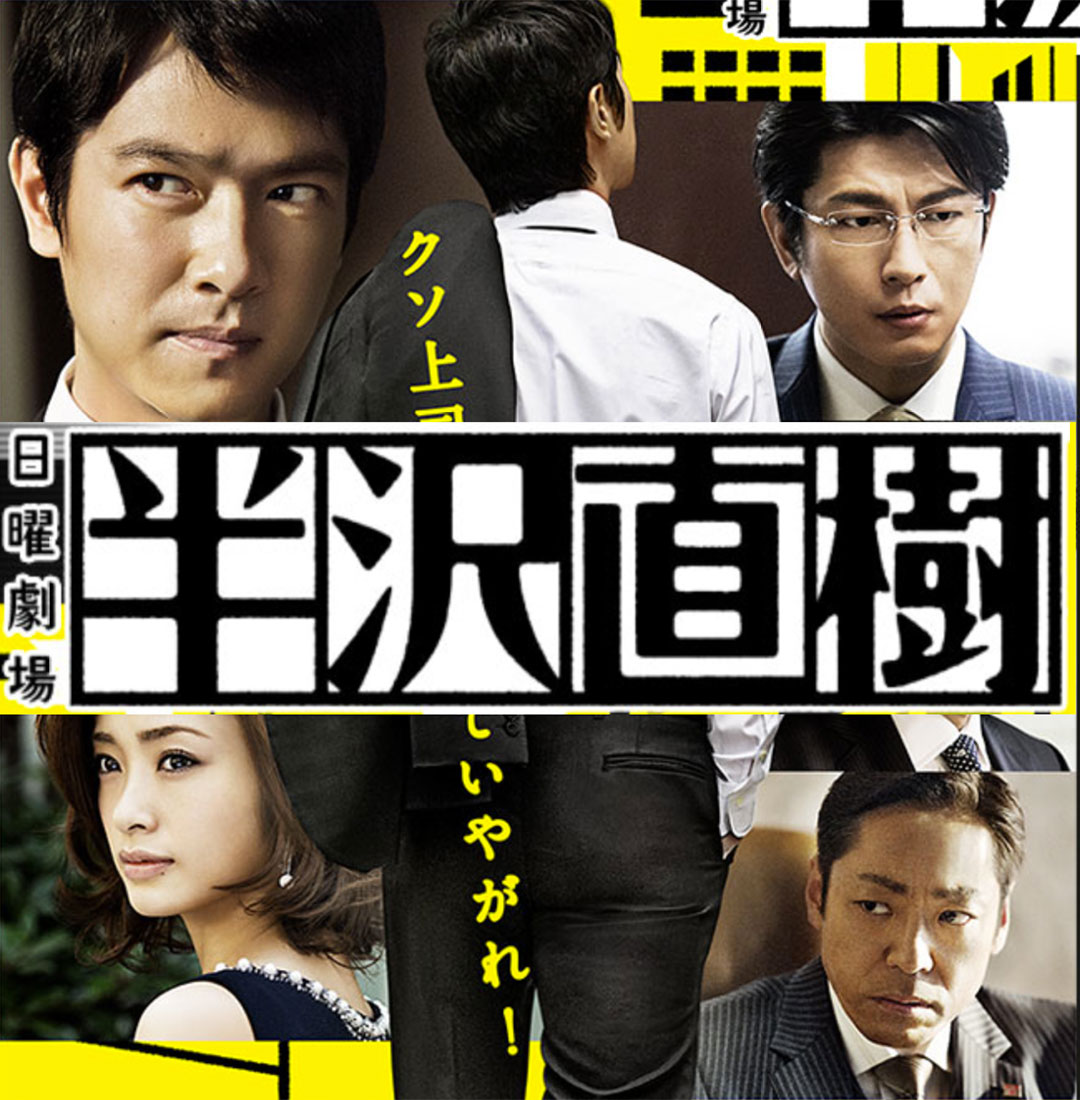 Image credit: Tokyo Broadcasting System Holdings and Japan News Network
Hanzawa Naoki made its mark in history for achieving the highest viewership rating for 30 years running in Japan. A story about bank loans may seem uninteresting, but this famed drama struck a chord with viewers who may have experienced the crash of Japan's economic bubble.
Naoki Hanzawa is a banker who became a scapegoat for an unguaranteed loan of 500 million yen. Hanzawa fights to clear his name even when he was sabotaged, and his fiery spirit proves that he is not to be messed with. Keen and inquisitive, he discovers more corruption and remains persistent in uncovering the truth.
Genre: History, workplace
Available on: Youtube, Amazon, Hulu, CBS All Access and Disney+
---
14. Unnatural アンナチュラル (2018)
---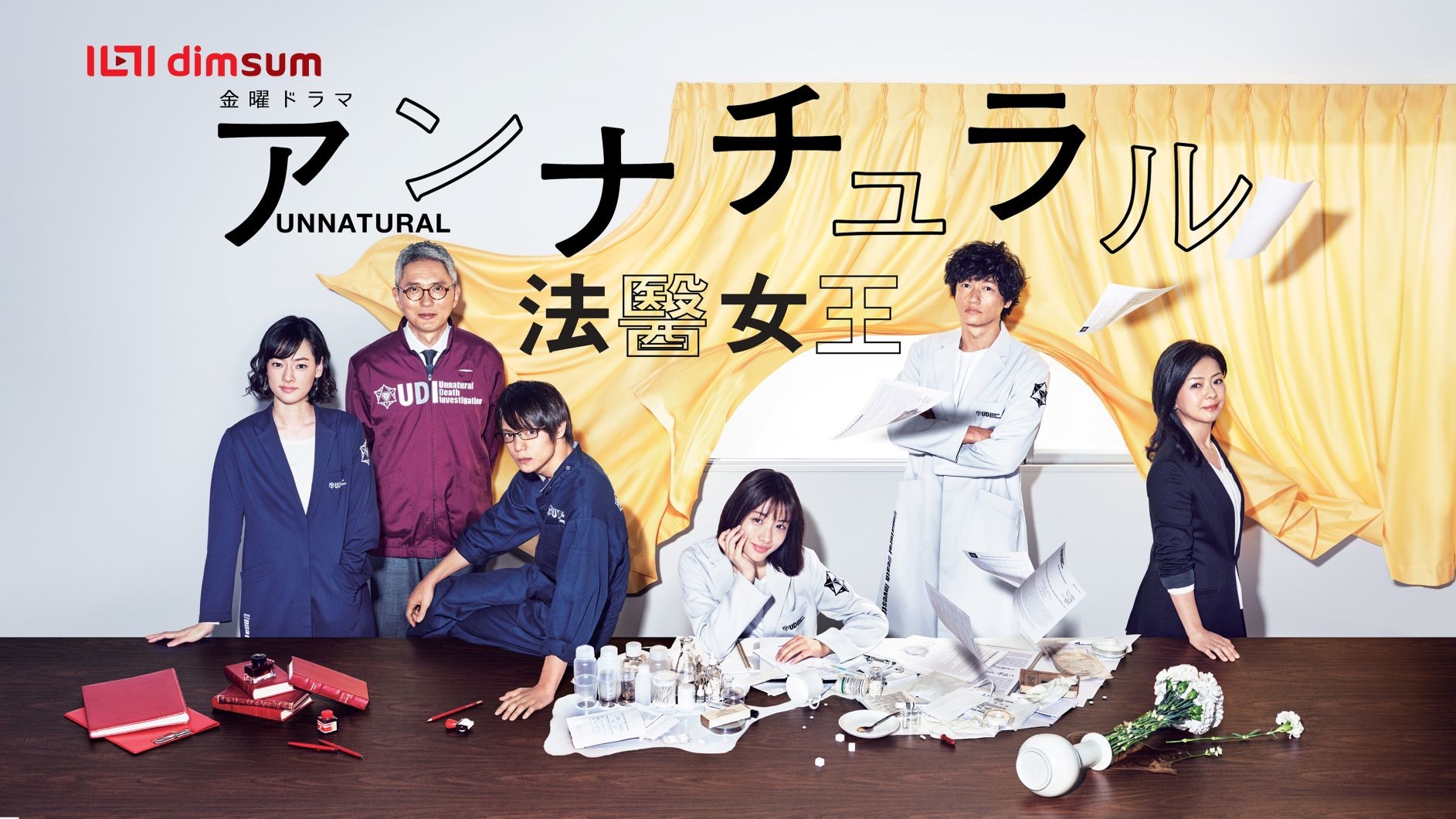 Image credit: Tokyo Broadcasting System Holdings
Unnatural features a determined pathologist who seeks to uncover all causes of unnatural deaths. Plagued with confounding mysterious cases, the plot thickens as each character is haunted with a past of their own – a lone survivor from a mass familial suicide, a co-worker accused of murdering his girlfriend, and an undercover informant. 
The 10-episode series competed with several Japanese dramas and clinched the prestigious 96th Drama Academy Award.
Genre: Crime, mystery
Available on: Amazon
---
15. Good Luck!! グッドラック!! (2003)
---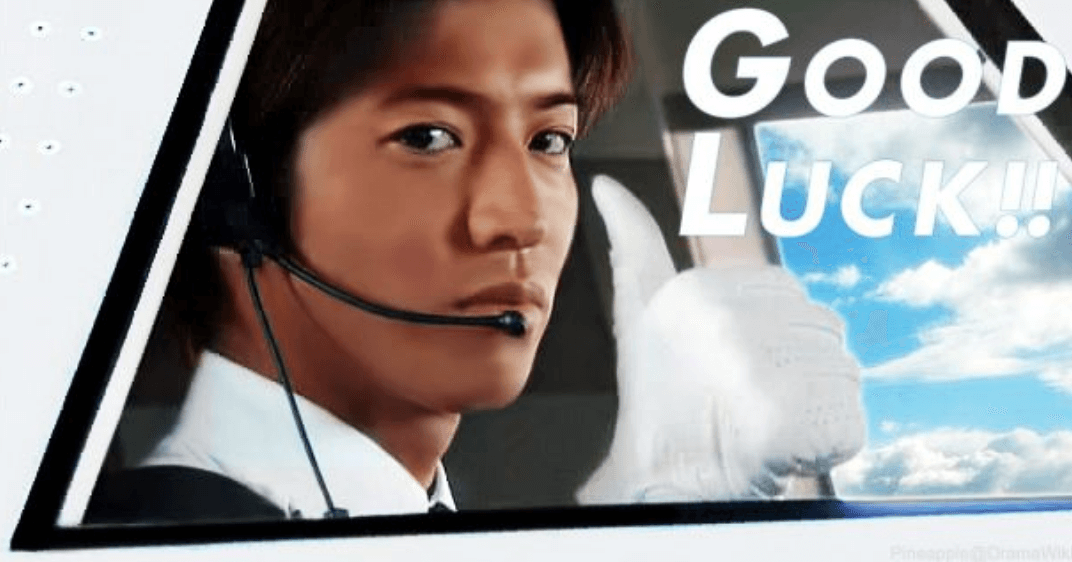 Image credit: Tokyo Broadcasting System Holdings
Viewers who swear by aviation-themed dramas such as the Hong Kong hit show Triumph in the Skies will be familiar with Good Luck!!
The Japanese drama focuses on Hajime's journey as a pilot, his conflicting relationship with his senior colleague Mizushima Kosaku, and a love interest who's a mechanic. 
Expect various plot twists as Hajime tackles each obstacle, including a tragic accident that could cost him his career. The show was so popular that there was a surge of job applications in airline and aviation companies in Japan. 
Genre: Workplace, romance
Available on: Amazon, Apple iTunes
---
16. Mischievous Kiss: Love in Tokyo (2013)
---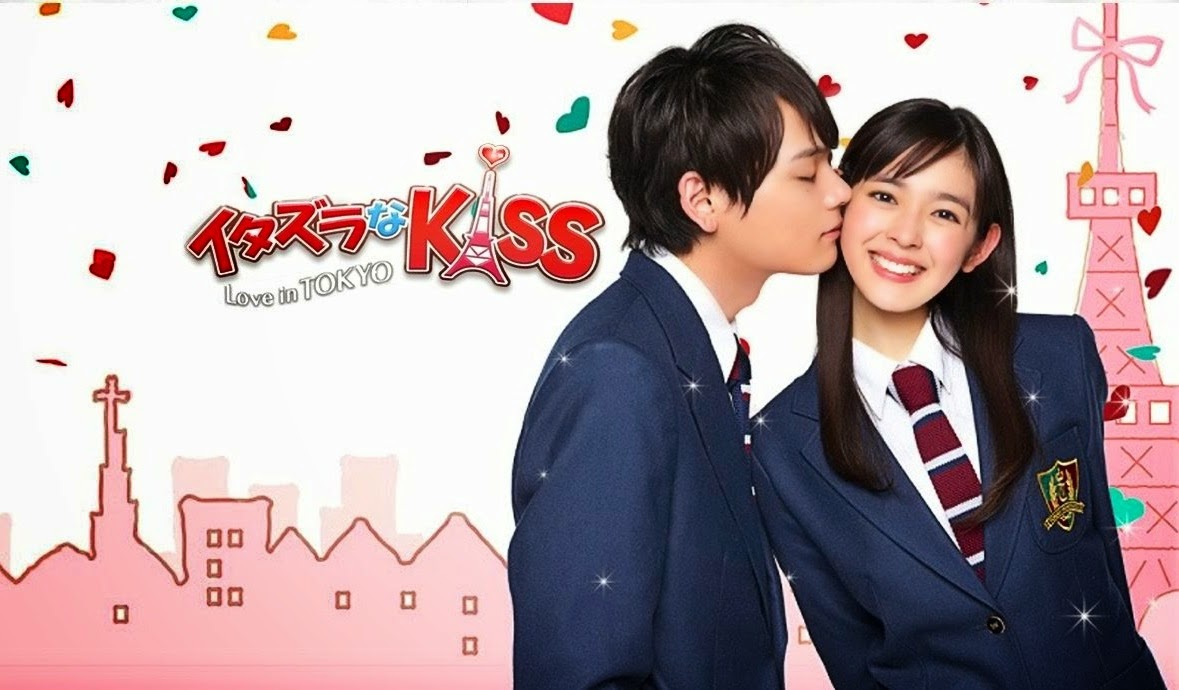 Image credit: Fuji TV
Mischievous Kiss: Love in Tokyo is the 5th remake of the original manga and has made its mark as a national favourite for its comedic appeal. 
Kotoko Aihara may be lacking in terms of looks and grades, but she is infatuated with the devastatingly handsome Naoki Irie. He's the exact opposite of Aihara, being academically inclined while she is at the bottom of her class in school. 
A coincidence brought them together when Aihara's house was under reconstruction. Aihara's father then suggests moving in with his childhood's friend, Irie's father. Stay tuned as Aihara's easy-going personality eventually wins the heart of a cold-hearted boy. 
Genre: Comedy, romance
Available on: Amazon, Google Play, Apple iTunes, Hulu, CBS All Access and Disney+
---
17. 1 Litre of Tears 1リットルの涙 (2005)
---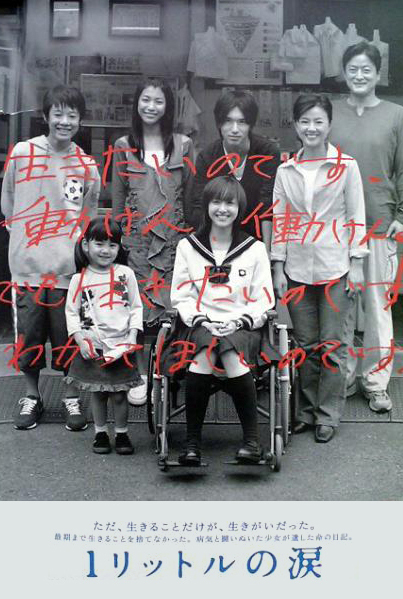 Image credit: Fuji TV
1 Litre of Tears is based on a true story, and the diary it was based on sold more than a million copies nationwide. Aya Kitō was a cheerful girl who fought to remain alive. She was diagnosed with spinocerebellar degeneration, a crippling disease that will rob her of any movement till she's completely unable to move. 
The drama slowly reveals how she loses control of herself, and how her strength and optimism inspired Asou-kun, the son of a doctor, to become a neurologist.  
Genre: Romance, tragedy, family
Available on: Amazon, Google Play
---
18. Liar Game ライアーゲーム (2007)
---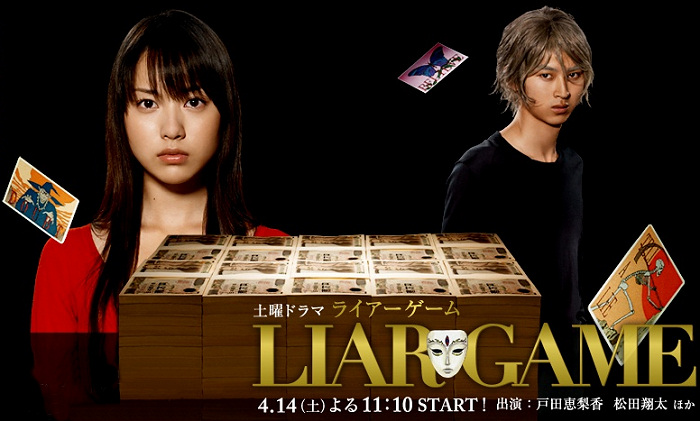 Image credit: Fuji TV
Kanzaki Nao is duped into playing an all-or-nothing game when she receives 100 million yen in a package. Although she is gullible, Nao must guard it or risk falling into debt. 
After her opponent tricks her in the first round, she seeks help from Akiyama Shinichi, a genius swindler, to help her win the game. It turns out that the game has a disturbing connection to the death of her mother and the company that defrauded her. 
Genre: Drama
Available on: Amazon
---
19. Code Blue コード・ブルー (2008)
---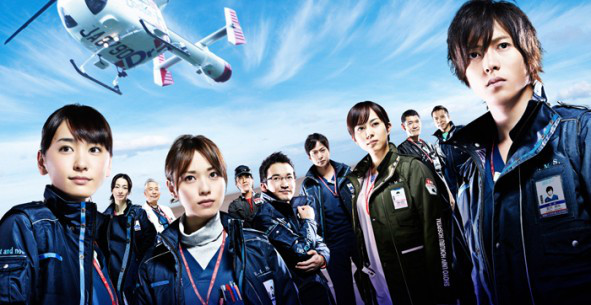 Image credit: Fuji TV
Code Blue gathers 4 medical interns and sends them off into the field via a helicopter. Fraught with life-threatening situations, the team of 4 keeps viewers on their toes with a multitude of tear-jerking scenes.
Genre: Medical, action
Available on: Amazon, Apple iTunes, Hulu, CBS All Access and Disney+
---
20. Switched (2018) 
---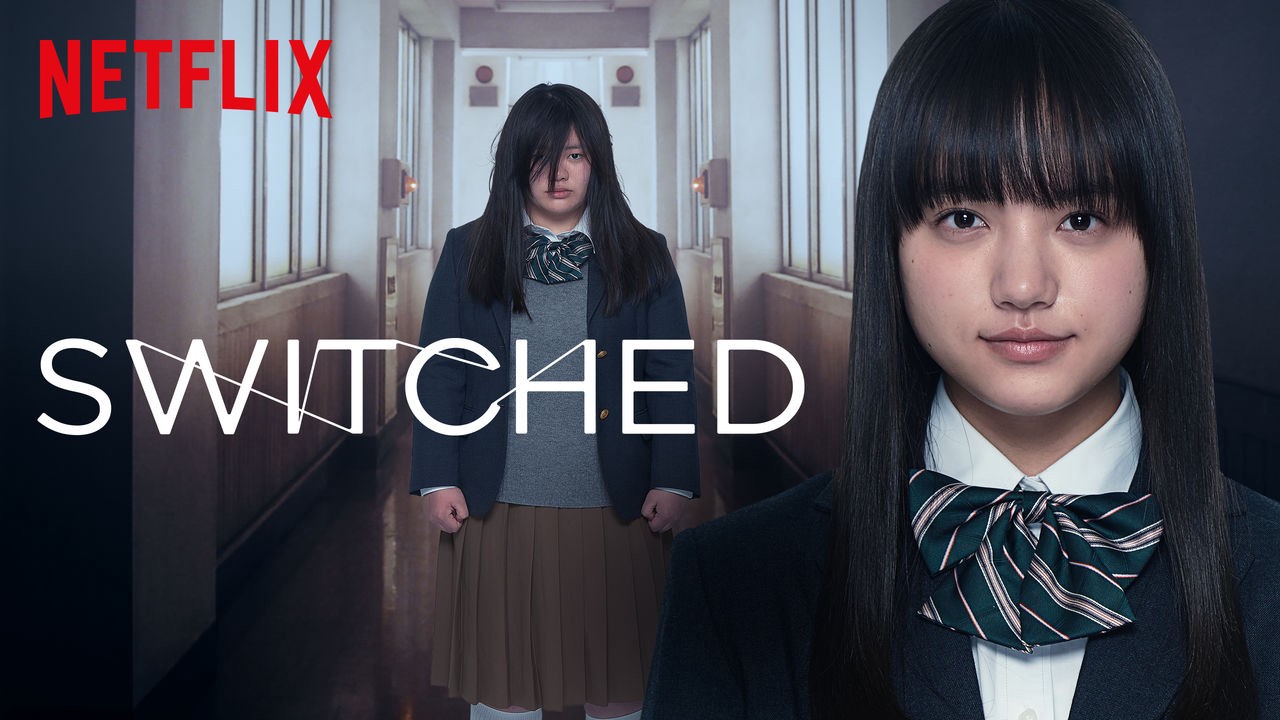 Image credit: Netflix
The coming-of-age Netflix drama, Switched, touches on the concept of beauty and mental illnesses such as depression. Umine suffered from low self-esteem and family abuse, and wanted out by instigating a body swap with the most popular girl in school – Ayumi.  
When Ayumi realised that the swap was intentional, she fought to get her body back with the help of Kaga, an admirer who knew about her true identity right from the beginning.
You might expect Ayumi to be a typical mean girl, but her kind-natured personality shines through despite her unassuming looks and a body size not considered to be conventionally attractive.
Genre: Fantasy, sci-fi
Available on: Netflix
---
21. BG Personal Bodyguard 身辺警護人 (2018)
---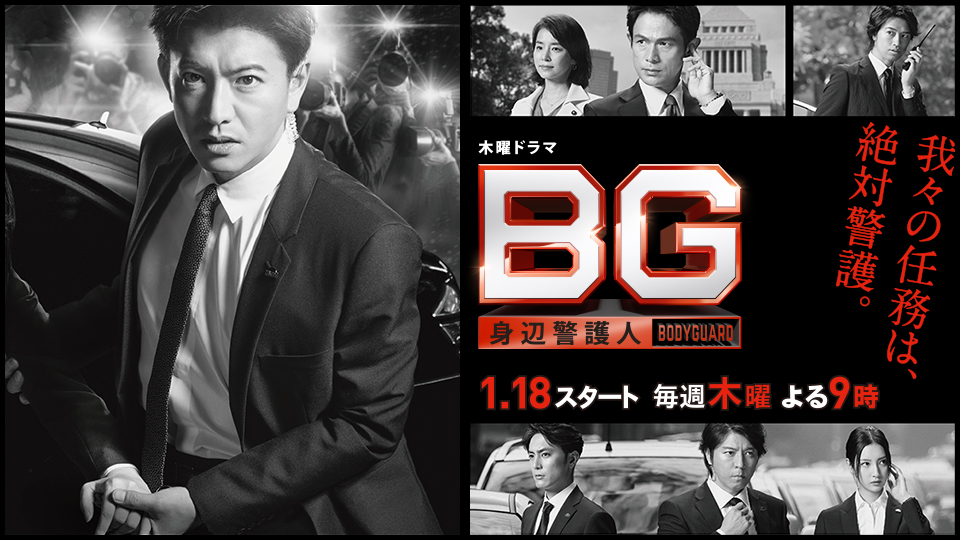 Image credit: TV Asahi
Shimazaki Akira was a skilled protection officer who fell from grace after failing to protect a soccer star. Fired from his job, he hid his past identity and later seized an opportunity to partake in a new bodyguard programme serving VIPs. 
Stay tuned as the second season of this action-packed drama will be premiering in April 2020.
Genre: Action, crime
Available on: Amazon
---
22. My Boss My Hero マイ★ボス マイ★ヒーロー (2006)
---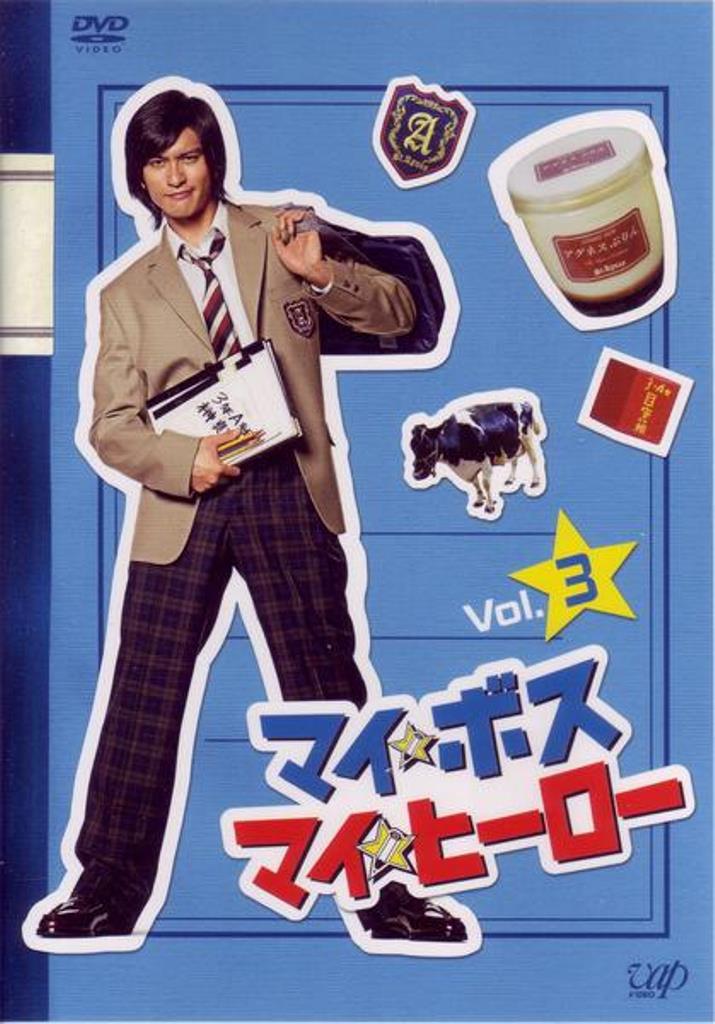 Image credit: Nippon Television
Sakaki Makio, better known by his nickname Tornado, is a 27-year-old heir to a renowned yakuza gang. However, his dad insists that he should at least get a high school diploma or his younger brother will replace him. Makio then takes on the undercover identity of a 17-year-old high school student and gains a life of friendship and love with his junior classmates. 
Tornado's fiery temperament and exaggerated reactions make for plenty of humorous and facepalm-worthy moments.
Genre: Comedy
Available on: Amazon
---
23. 99.9: Criminal Lawyer 刑事専門弁護士 (2016)
---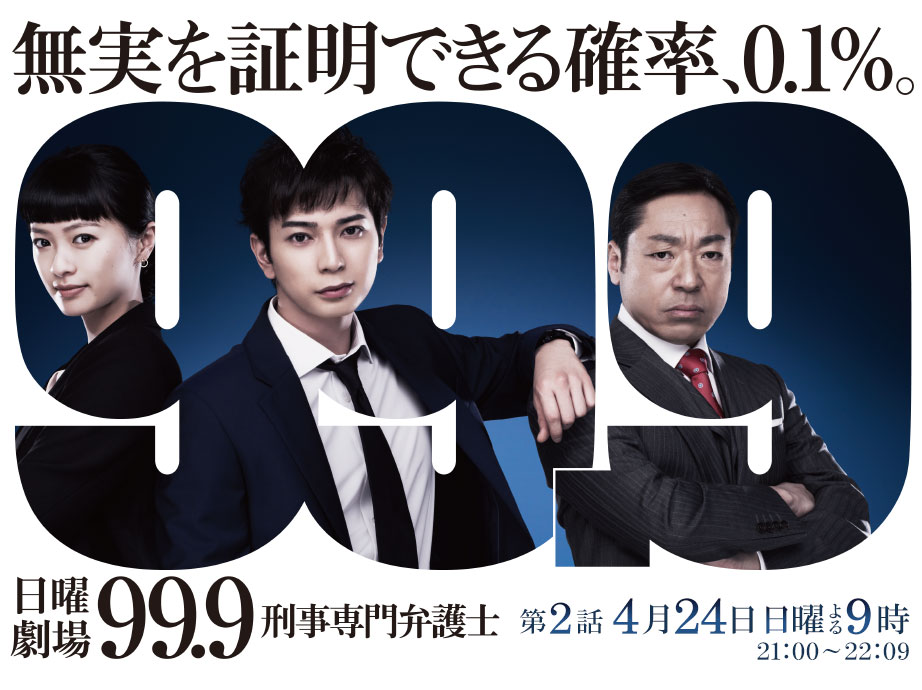 Image credit: Tokyo Broadcasting System Holdings
Miyama Hiroto is a lawyer who believes in unearthing the truth, even if that means that his client has a 99.9% chance of getting convicted. His values and principles are put to the test when he joins Atsuhiro Sada, a seasoned lawyer who only takes up profitable crime cases. 
Unlike most Japanese dramas that feature exaggerated acting, 99.9: Criminal Lawyer showcases comedic appeal through the cast's dynamics and on-screen chemistry. 
Genre: Legal, crime
Available on: Amazon, hulu, CBS All Access and Disney+
---
24. For You in Full Blossom – Ikemen Paradise 花ざかりの君たちへ イケメン☆パラダイス (2011)
---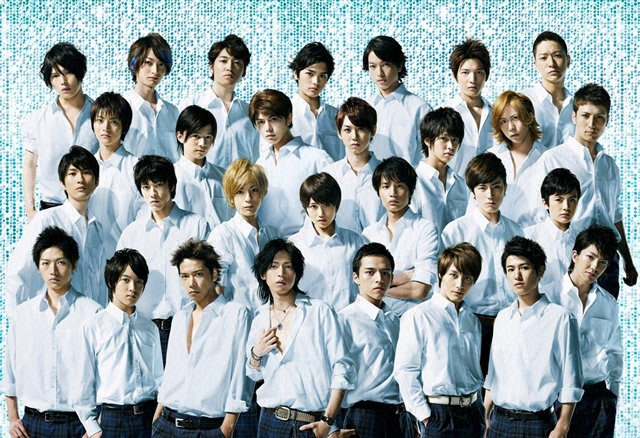 Image credit: Fuji TV
For You in Full Blossom – Ikemen Paradise is a refreshing teenage rom-com of a girl who disguises herself as a boy for one reason – to meet her idol. Raised in California, Mizuki hopes to see Izumi Sano, a disgraced high-jump athlete. The Japanese drama truly begins when she enrols in the same boys' school as Sano.
The drama is supported by a gorgeous cast of 29 young actors – look forward to plenty of awkward encounters and watch how the female protagonist navigates her way through uncharted territory.
Genre: Comedy, romance, school
Available on: Amazon, Google Play, Apple iTunes, Hulu, CBS All Access and Disney+
---
25. Miss Sherlock ミス・シャーロック (2018)
---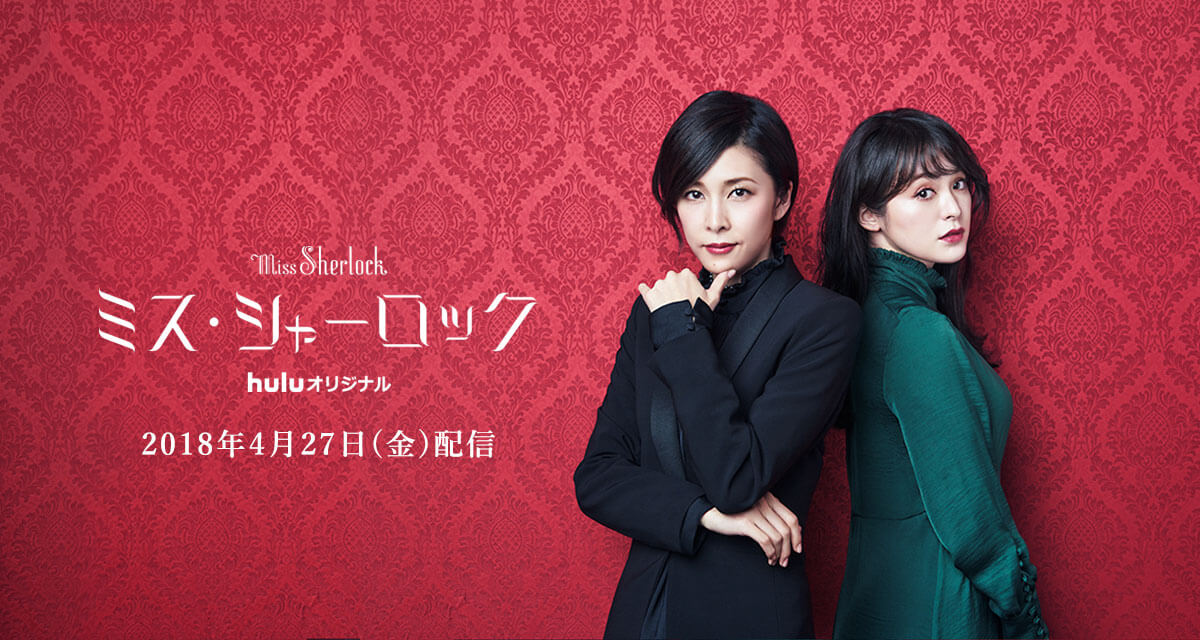 Image credit: HBO (Asia)
Miss Sherlock puts a twist on the story of the iconic fictional detective Sherlock Holmes, as well as his sidekick Dr Watson, by genderbending the two main characters.
The story follows Sara "Sherlock" Shelly Futaba and Dr Wato – the former is highly inquisitive and a cellist, while the latter suffers from post-traumatic stress after her time as a surgeon in Syria. 
Miss Sherlock is one of those rare Japanese dramas that feature females as leads. From uncovering a smuggling ring to defusing a liquid bomb, this Japanese interpretation will have you wanting for more even after the last episode.
Genre: Crime, mystery
Available on: Amazon, Google Play, Microsoft Store, Apple TV, Hulu, CBS All Access and Disney+
---
26. Love Shuffle 金曜ドラマ・ラブ♥シャッフル (2009)
---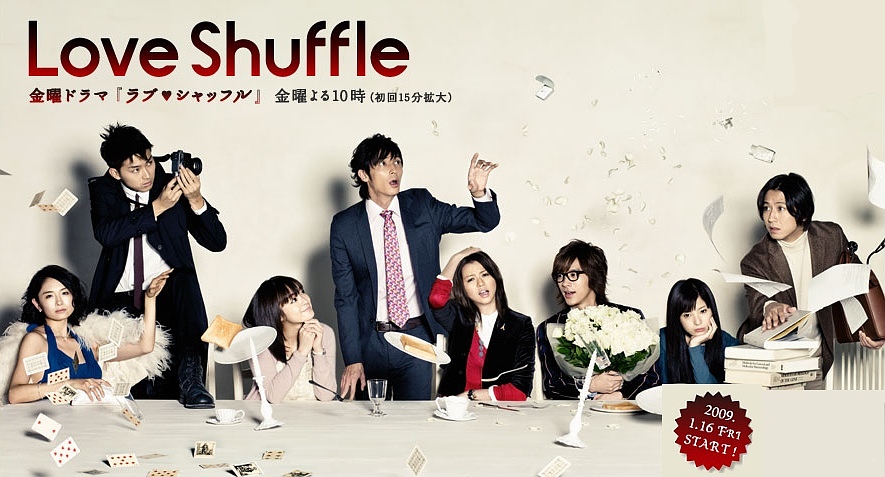 Image credit: Tokyo Broadcasting System Holdings
Love Shuffle is, at its very core, a 10-episode drama about matchmaking with a twist.
Usama Kei is a salaryman who is set to climb the social ladder after getting engaged to the CEO's daughter. The engagement was eventually delayed when both parties realised that they weren't sure of each other's feelings. 
When Kei gets trapped in an elevator with 3 of his neighbours, they begin recounting their unsatisfactory love lives. This leads to an intriguing plan – shuffling their respective partners among each other on a rotational basis in the hopes of meeting someone new.
Genre: Comedy, romance
Available on: Amazon
---
27. Midnight Diner 深夜食堂: Tokyo Stories (2016)
---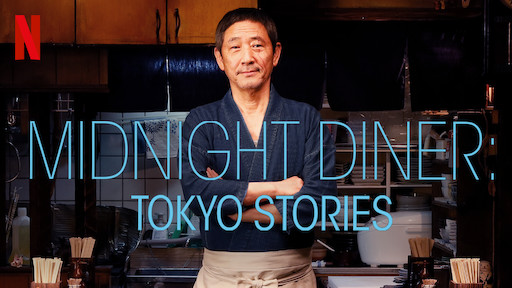 Image credit: Netflix
The chef of Midnight Diner, Meishiya, welcomes patrons from all walks of life, such as a real estate agent, comedian, psychiatrist, and a lawyer. He is only known as 'The Master' and dishes out any food his customers ask for, as long as it is within his capabilities. Each episode features a specific Japanese dish and recounts a story each character has with the said dish. 
Genre: Drama, food
Available on: Netflix
---
Binge-worthy Japanese dramas 
---
From romantic chick flicks to crime-fighting shows, these 27 Japanese dramas have been vouched for by seasoned J-drama viewers.
And if you can't get enough of Japanese shows, check out these top Japanese movies and anime films that are equally outstanding. 
Also, check out these articles:
---
Image adapted from: nhii, IMDb, TV Asahi
This article was originally written by Audrey Ng on 24th April 2020, and updated by Megan Lim on 20th March 2023.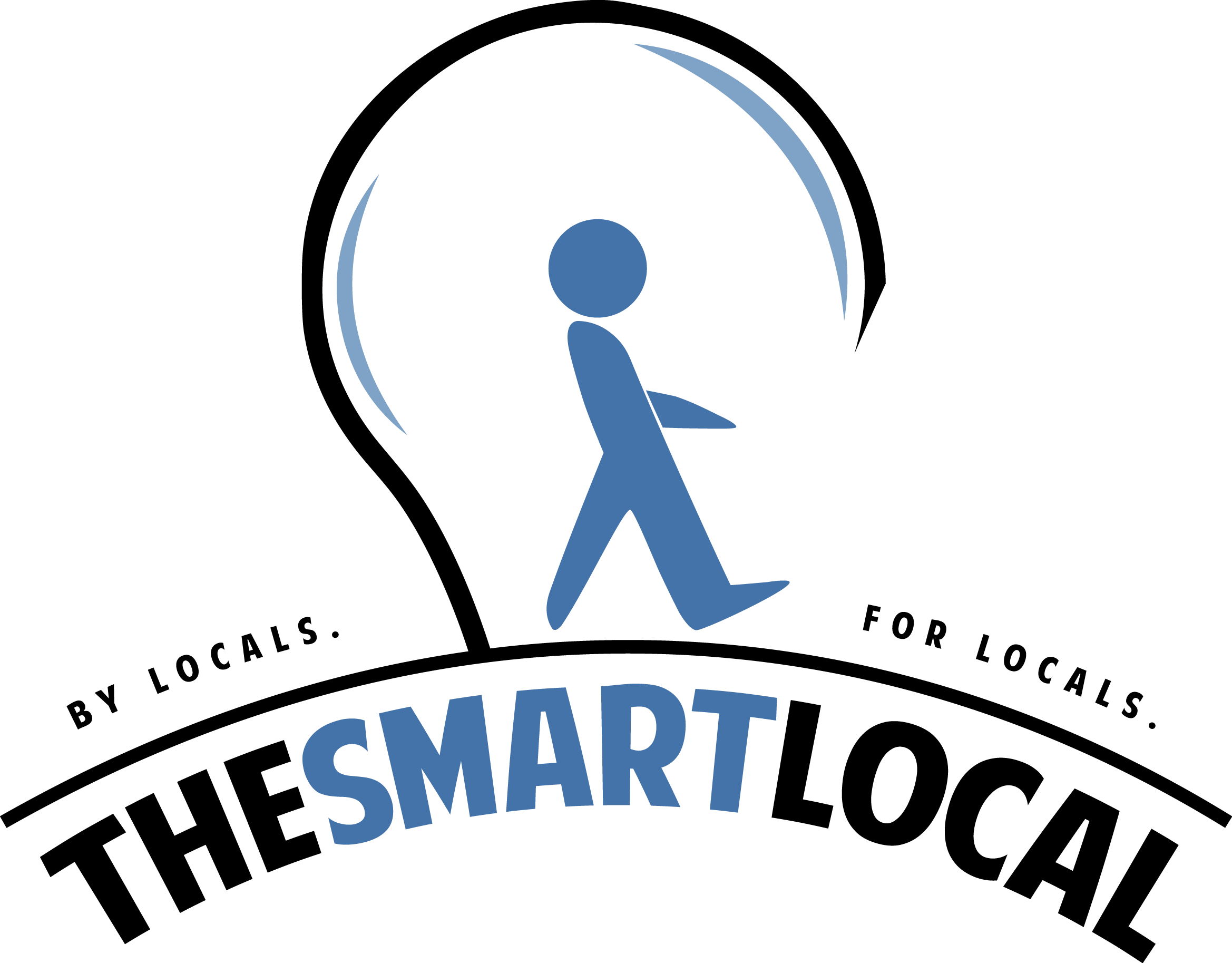 Drop us your email so you won't miss the latest news.