Things to do in Japan in summer
---
Summers in Japan are unbearably hot and humid, but that doesn't stop the locals from having some fun in the sun during the hottest months of the year. Since the Tokyo Olympics have been officially postponed to summer 2021, you might be contemplating a visit to Japan then.  
While we wait patiently for 2021 to come and international travel to resume, here are 10 fun summer activities you can keep in mind for when you're in Japan.  
---
1. Get a yourself a wind chime
---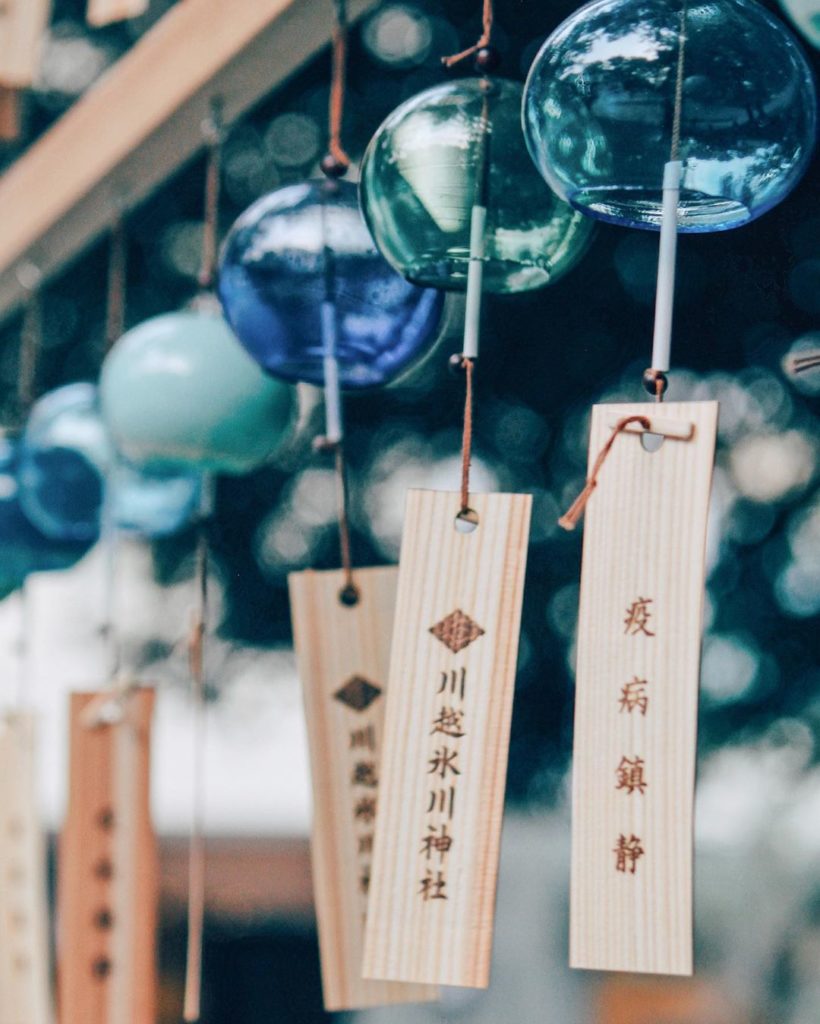 Image credit: @chowheitung
It wouldn't be summer in Japan without the gentle tinkling of fūrin (風鈴) – Japanese wind chimes. Traditionally used to ward off evil spirits, these dainty pieces are now more decorative than functional. They are often hung near windows so that one can enjoy a refreshing and tranquil chime when a cool breeze comes.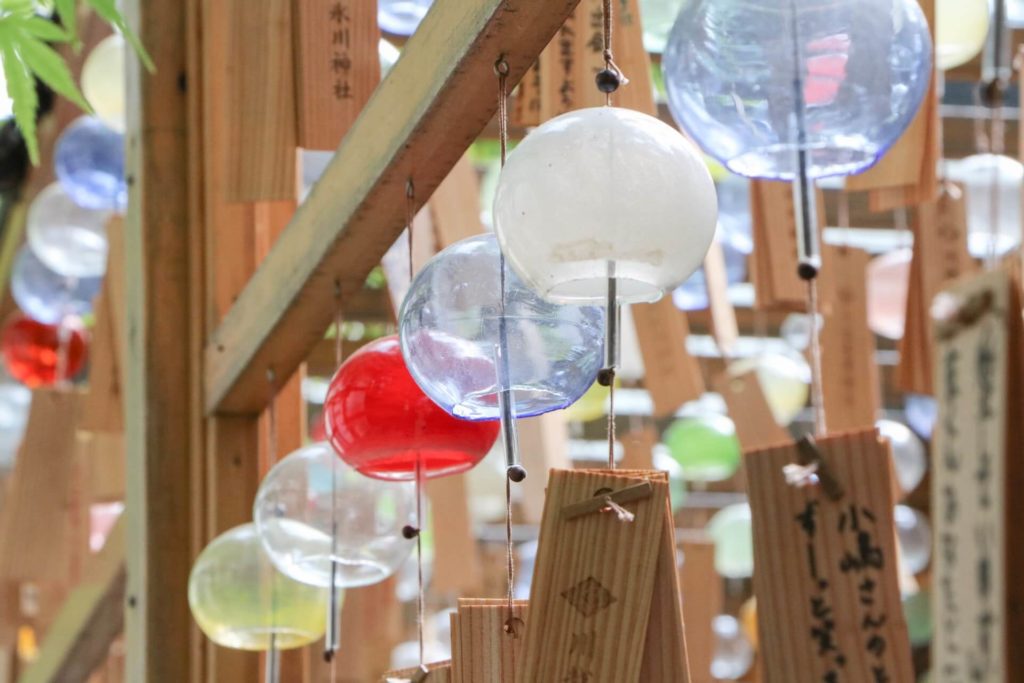 Rows of fūrin at Kawagoe Hikawa Shrine, Saitama Prefecture.  
Image credit: Yukitaka Iha 
A typical fūrin consists of 3 parts – a bell-shaped exterior, a clapper (zetsu) in the centre, and a strip of paper called tanzaku hung from the clapper. During summer, visitors can easily get their hands on one almost anywhere, from 100 Yen stores to artisanal shops selling traditional crafts.  
Those who are good with their hands can also sign up for workshops and try their hand at making one. 
---
2. Enjoy a bowl of kakigōri (shaved ice)
---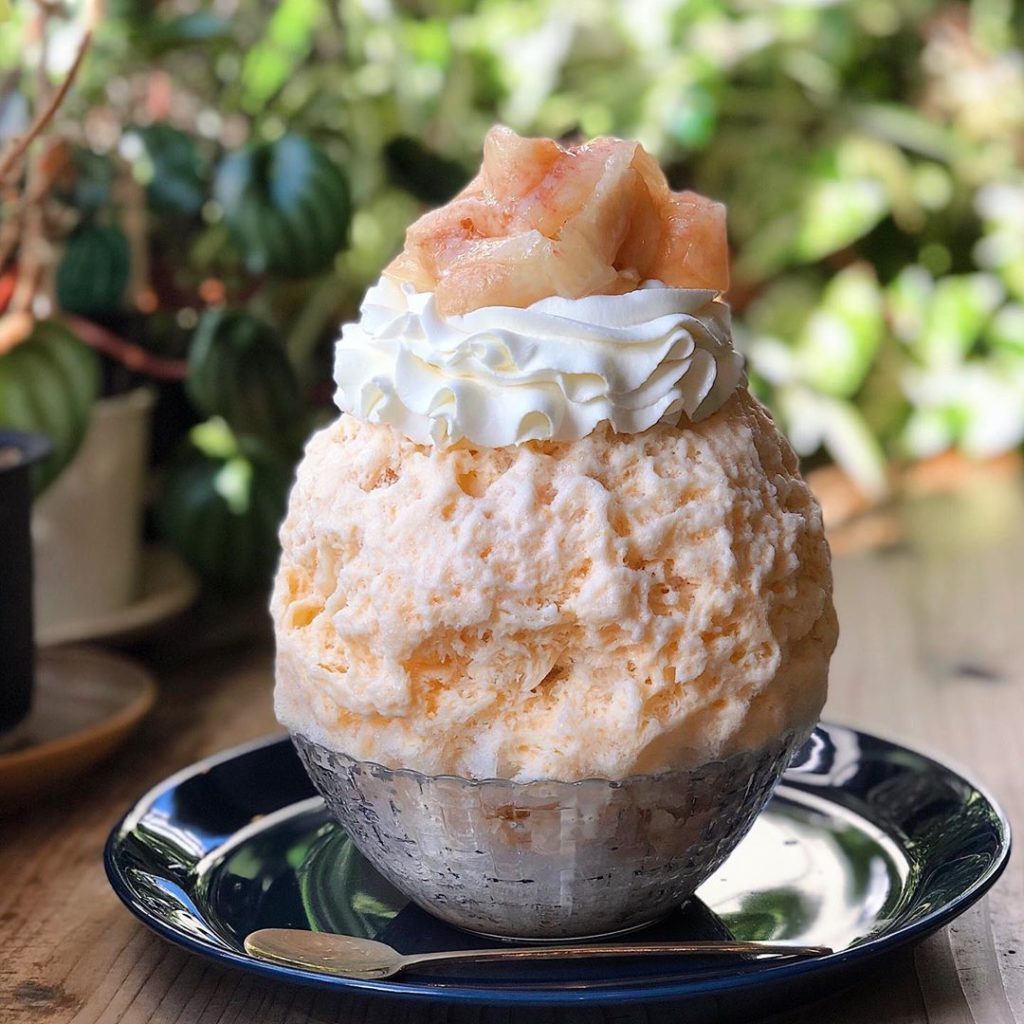 Image credit: @shii_koooori
Shaved ice, or kakigōri, is a staple of Japanese summers. Ice is shaved thinly into a bowl before being dressed with flavoured syrup and a creamy sweetener, usually condensed milk or cream. 
This traditional Japanese dessert has its humble beginnings in the late 1860s, when it became widely accessible for the masses. Nowadays, you can find countless kakigōri specialty shops using high quality ingredients and toppings.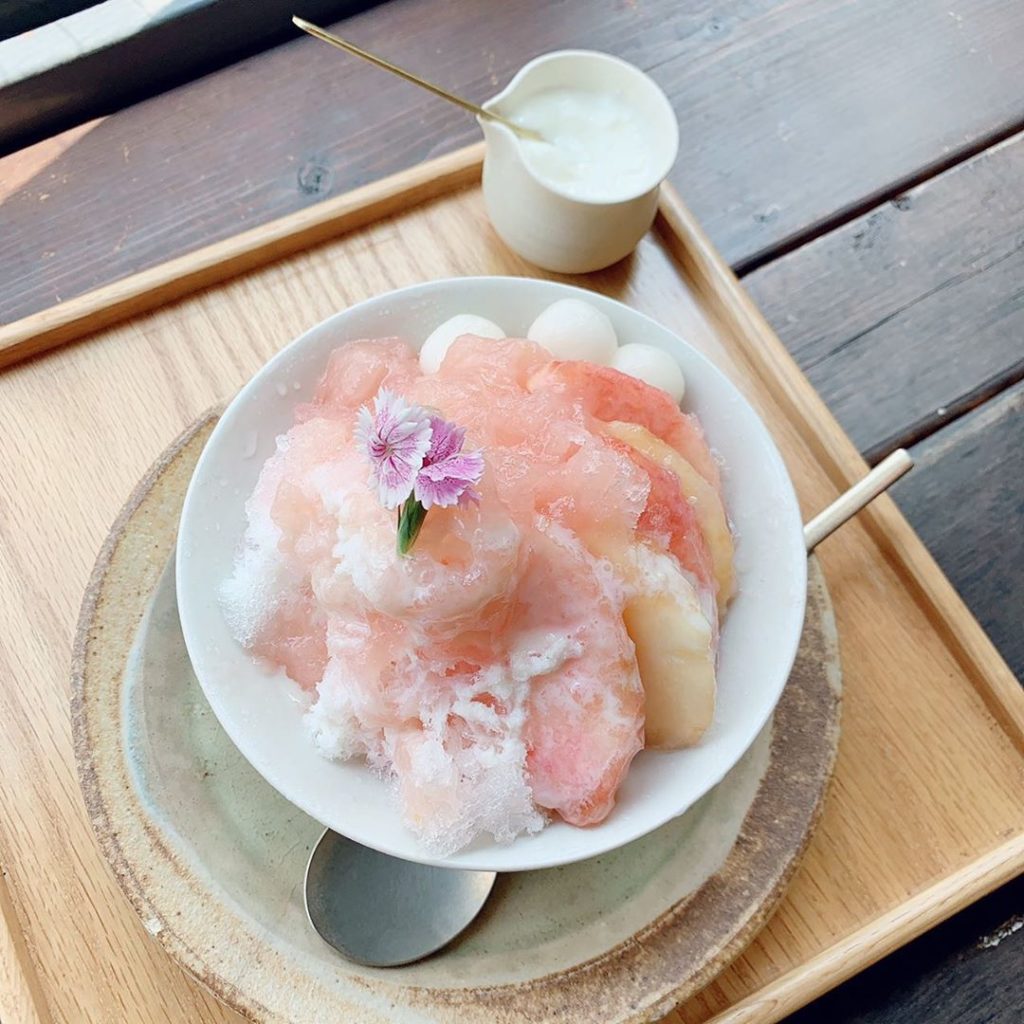 Image credit: @marunicafe
The Japanese love this icy dessert so much that 25th July is designated "Kakigōri Day" by the Japan Kakigōri Association. That's because the pronunciation of the date – na (7) tsu (2) goori (5) – sounds similar to natsugōri (夏氷), which means "summer ice" in Japanese.  
Serendipitously, the country's highest temperature of 40.8 degree Celsius was recorded on the same date in 1933, in Yamagata Prefecture.
---
3. Have a pint at a beer garden
---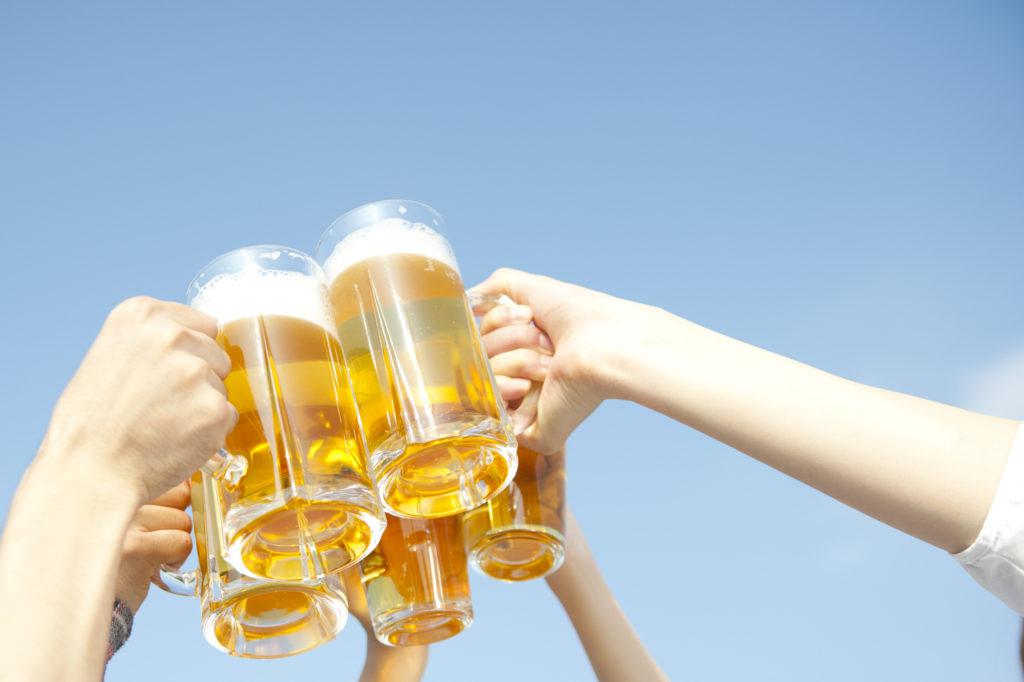 Image credit: Byōin sagashi 
Nothing beats a cold beer on a hot summer's day. Beer gardens are alternatives to izakaya (casual Japanese bars) and they are available during the hotter months of mid-May to September. One of Japan's most popular and largest beer gardens is Sapporo Ōdoōri Beer Garden, held annually in the city of Sapporo.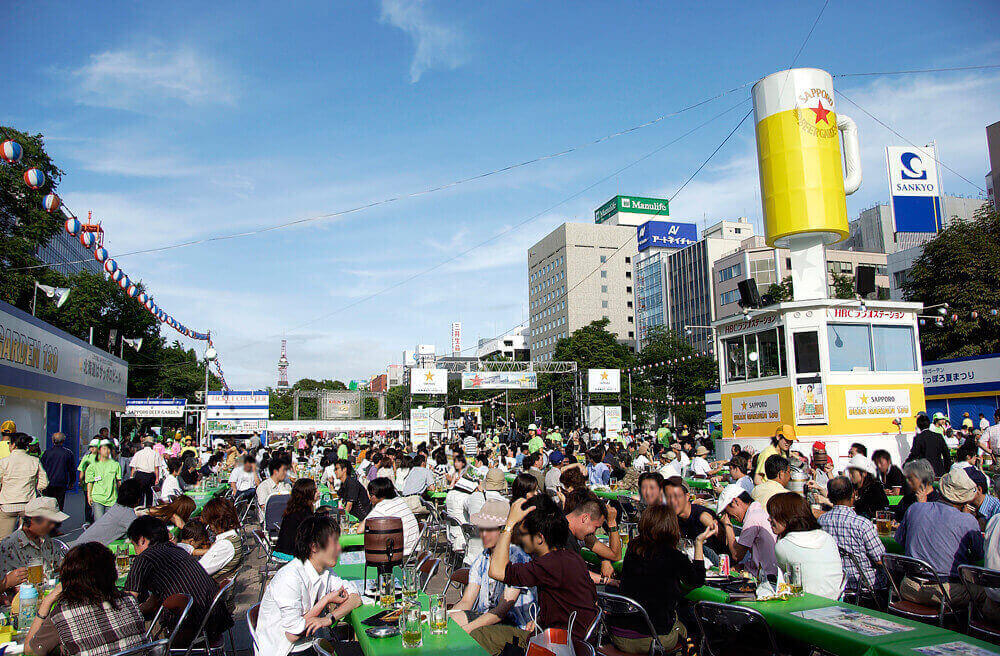 Sapporo Ōdoōri Beer Garden 
Image credit: Sapporo Travel 
But even if you are not in Sapporo, you'll be able to find a beer garden nearby. They are typically held in venues like rooftops of shopping malls, hotels, or even outdoor spaces, so patrons can gulp down a refreshing drink and enjoy some side dishes after an exhausting day in the heat.  
---
4. Go to a baseball game 
---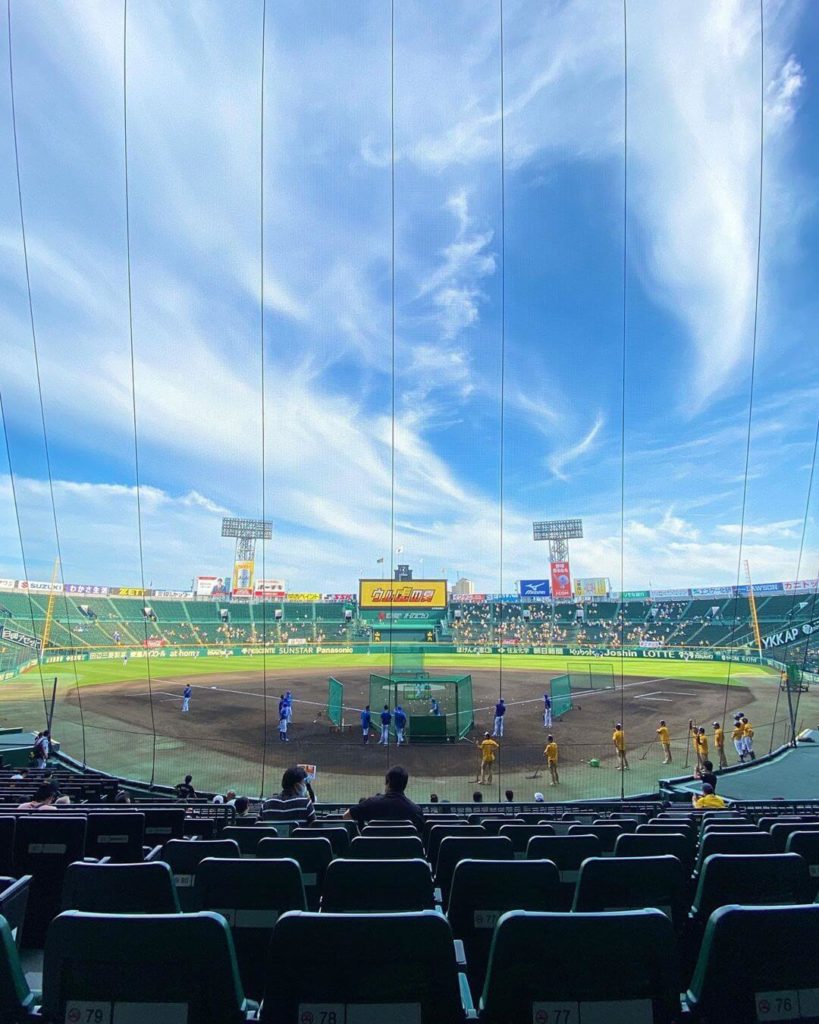 Kōshien Stadium
Image credit: @torakohshi
Baseball may have originated in America, but it has become the national sport of Japan since its introduction in post-World War 2. In fact, Japan's national baseball team is currently ranked 1st in the world by the World Baseball Softball Confederation. Japan is also the only nation that has won the World Baseball Classic twice.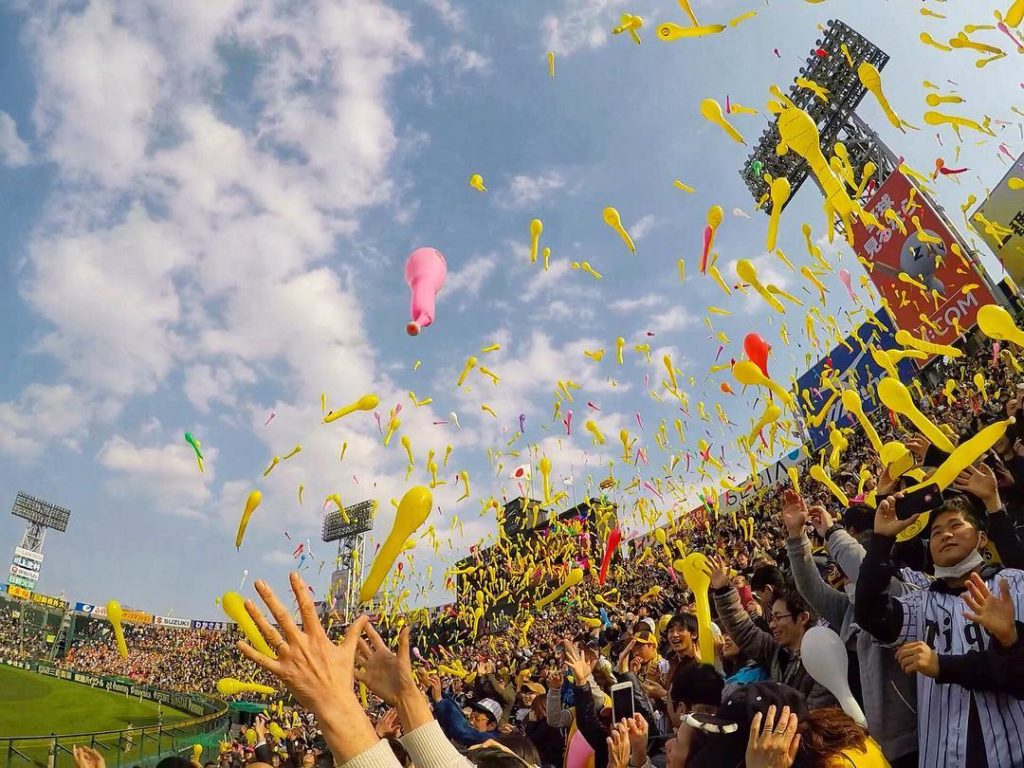 Jetto fūsen released at the start of the bottom of the 7th inning
Image credit: @kazuyaaasaka
One of the highlights of watching a baseball match is the enthusiastic and passionate cheering by fans. Supporters break out banners, sing themed fight songs, and release jetto fūsen (brightly coloured balloons) nearing the end of the match. Even if you're unfamiliar with the rules of baseball, being part of the festive atmosphere surrounded by diehard fans is an interesting experience not to be missed. 
---
5. Firefly watching
---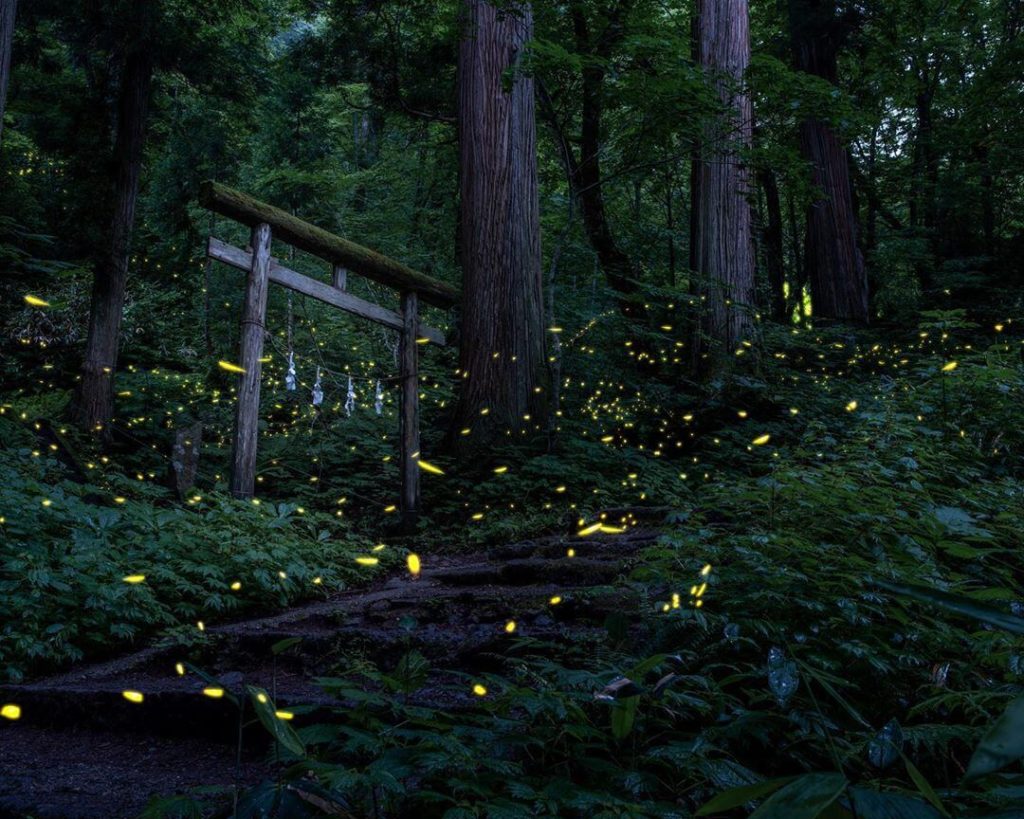 Image credit: @miy_hopsos
Urban development in Japan has sadly degraded the natural habitats of fireflies, but there are still spots around the country where you can observe these glowing bugs. Watching fireflies, or hotaru (蛍), is a longstanding tradition in Japanese culture. 
These glowing bugs are symbols of passionate love and thought to be souls of the dead in Japanese folklore. To catch a glimpse of this beautiful natural phenomenon, look out for firefly festivals held near shrines, riverbanks, and even hotel gardens from early May till July. 
---
6. Eat nagashi sōmen
---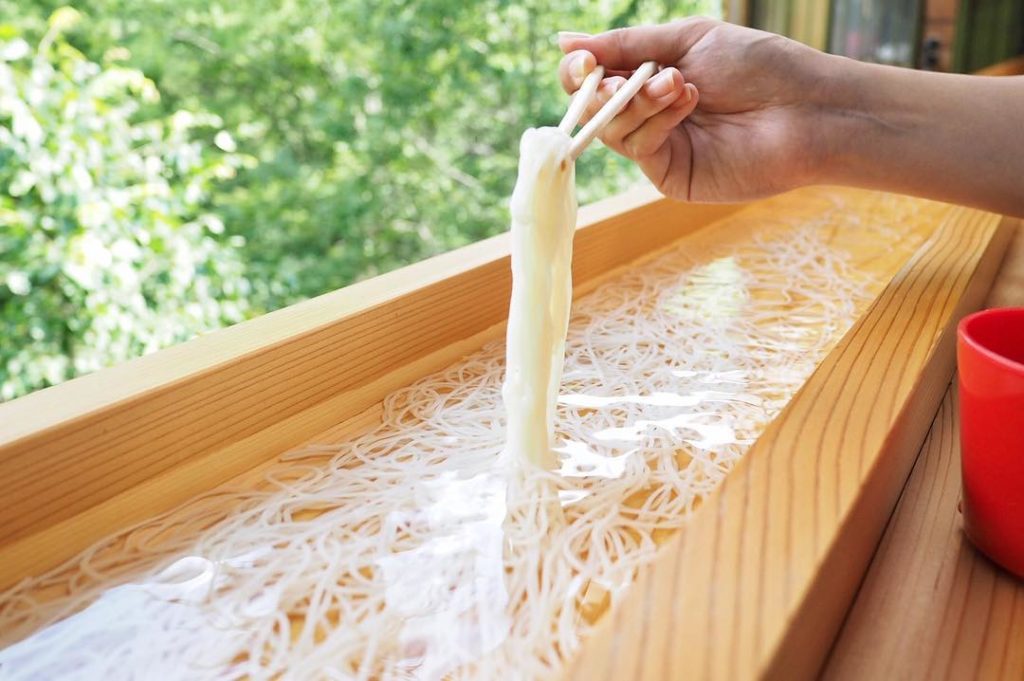 Image credit: @yugishin 
Nagashi sōmen (流し素麺) is a fun seasonal dish enjoyed during summer. The thin white Japanese noodles are made from wheat flour and often served with a dipping sauce called tsuyu (つゆ).  
Eating it requires nimble handling of chopsticks. If not, your meal will flow right past you and down the bamboo chute. Once you catch the thin white bundle of noodles, dip it in a savoury cold broth and enjoy. Be quick, or you'll miss your next bite.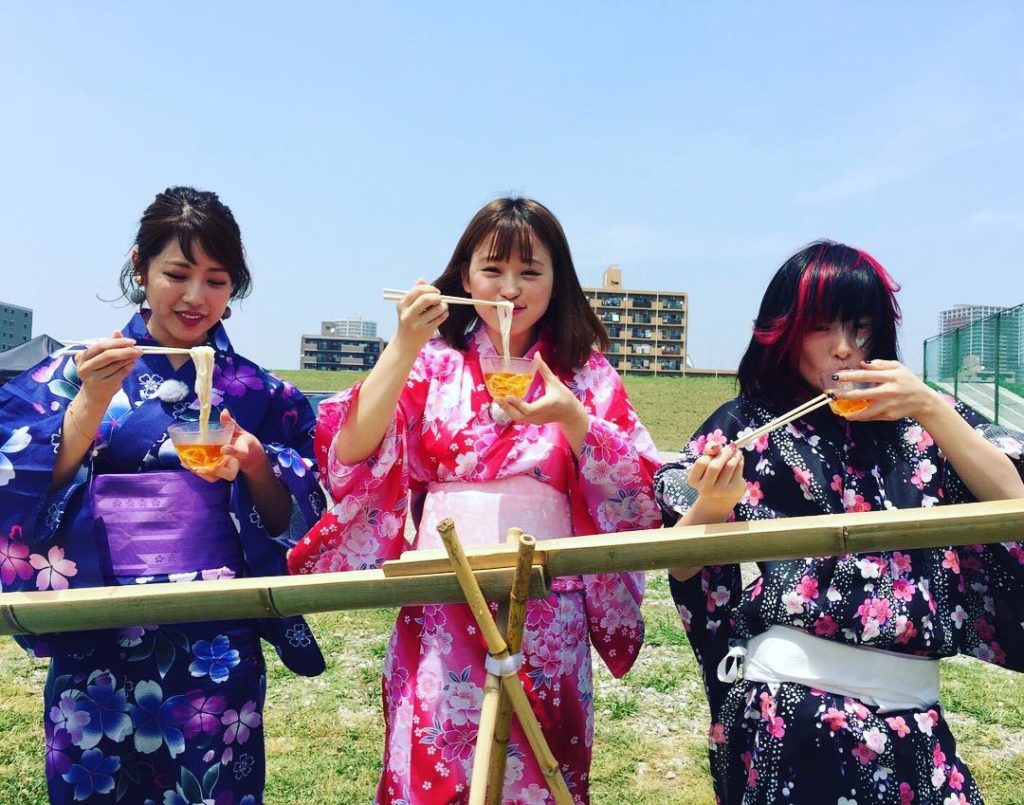 Image credit: @kawaii_japan_da
The contraption is easy to set up at home – all you need is a running hose, bamboo reeds split in half, and something to prop the bamboo up with. You can also get nagashi sōmen toys if you prefer a quick hassle-free set up.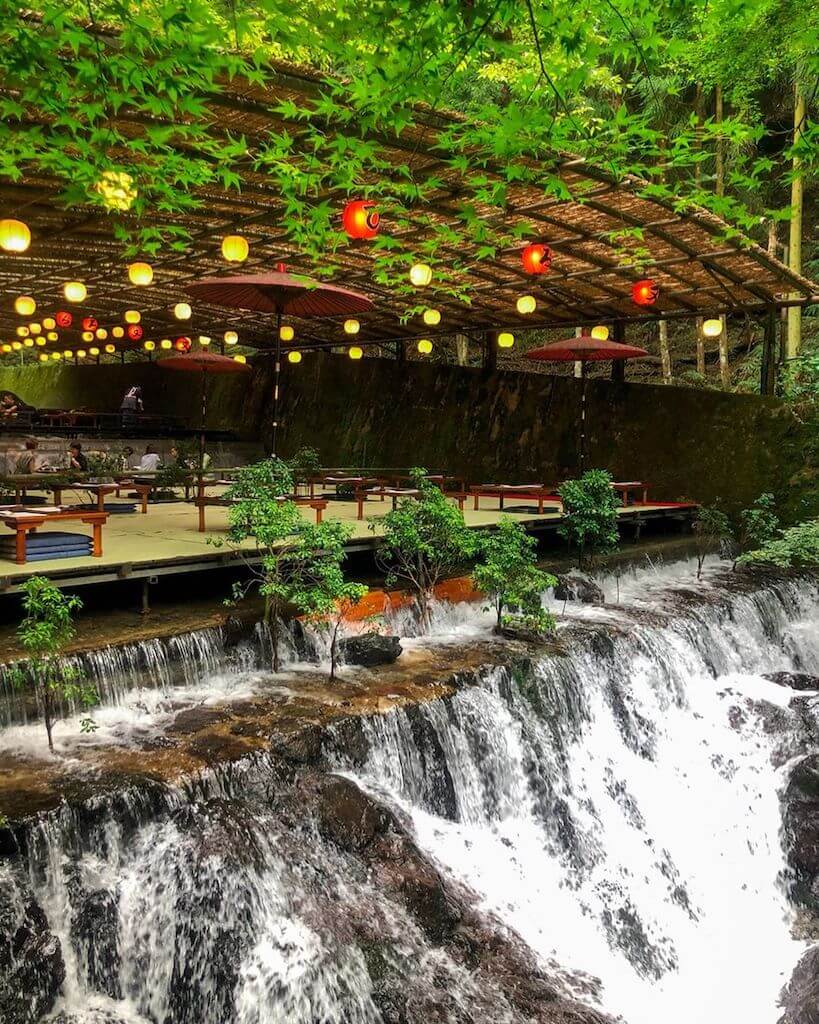 Hirobun, a restaurant specialising in nagashi sōmen.
Image credit: @theshanaleigh
For a fancier and more otherworldly experience, foray into the quiet village of Kibune in Kyoto and visit Hirobun. This riverside restaurant is located just a few steps away from the main entrance of Kifune Shrine, and customers can enjoy their noodles against a serene river backdrop. 
---
7. Get spooked by horror movies and haunted houses
---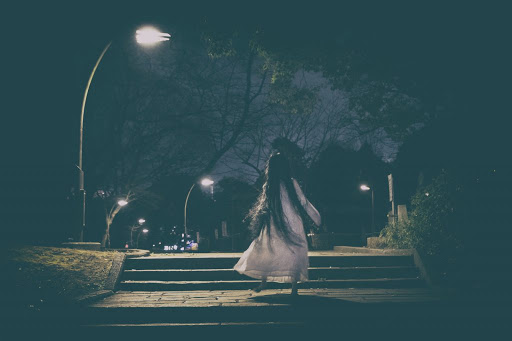 Image credit: Naver Matome
While we have the air conditioner to thank for providing us with instant relief from the heat these days, it was not always the case. Before the life-changing invention was widely available, the Japanese had to find creative ways to scare away the summer heat.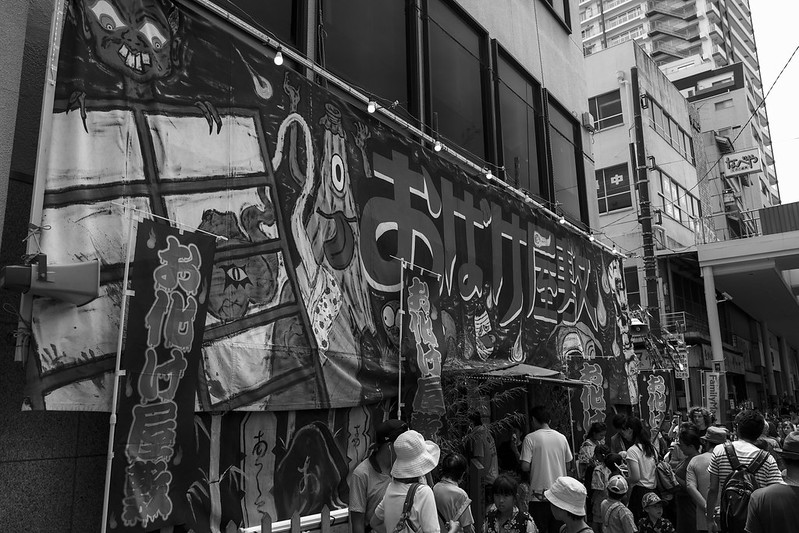 Image credit: Hagane Tsuyoshi
One long–standing tradition is to get spooked by ghost stories, or simply watching horror movies and anime series to send chills down your spine. If you want to take the scares up a notch, visit a obake yashiki (お化け屋敷), or haunted houses. They are popular attractions in most theme parks during summer months, so be sure to pay a visit when you find yourself suffocating from the heat. 
---
8. Wear a yukata 
---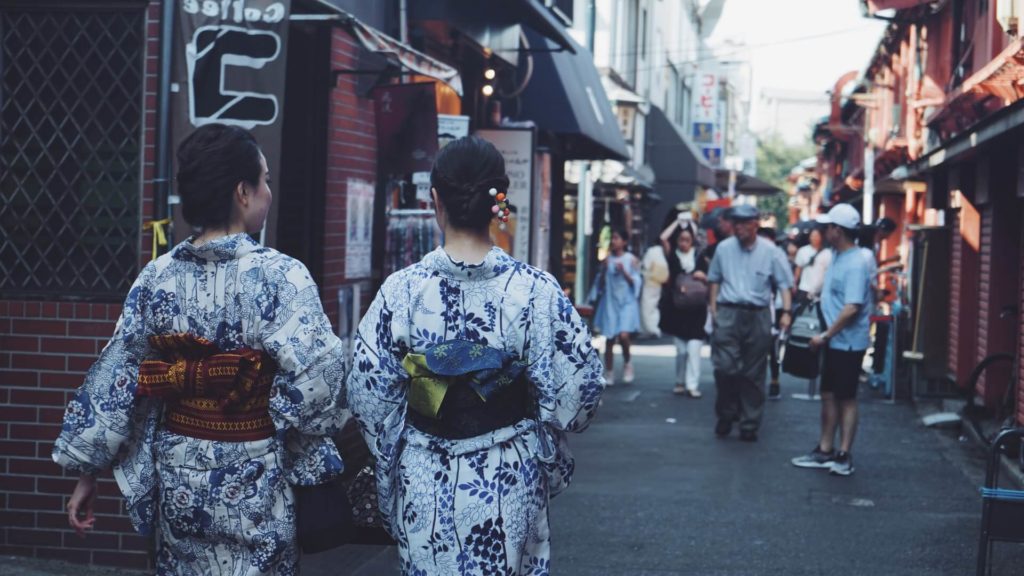 Image credit: Ifan Nuriyana
Yukata (浴衣) is essentially a summer kimono typically made with cotton, which is a breathable material. It is common to see locals donning yukata during occasions like summer festivals, hanabi (fireworks) festivals, and bon odori, a traditional festival dance performed during Obon. 
Couples who are on dates can rent matching yukata sets and immerse themselves in Japanese summer vibes.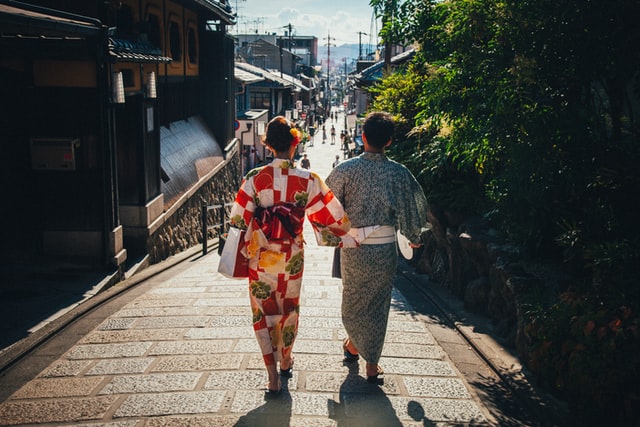 Image credit: Victoriano Izquierdo
As there are fewer rules on how to wear a yukata correctly, it is very simple to put on as compared to a kimono. Thus, it can be less daunting for first-timers. Most traditional inns (ryokan) offer a set of yukata for customers to change into after soaking in their onsen (hot spring) or public bath. 
---
9. Climb Mount Fuji
---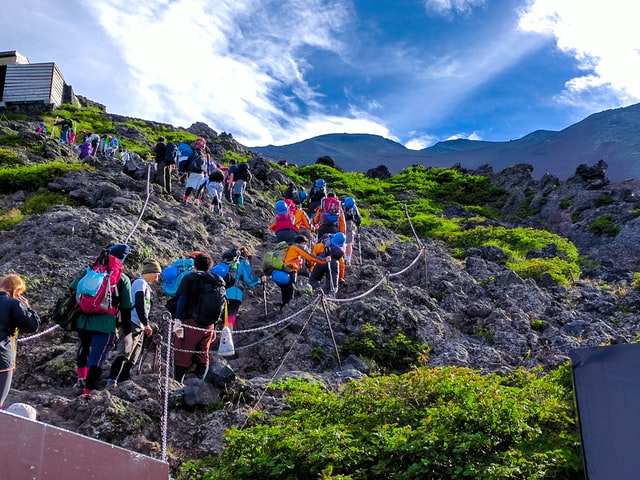 Image credit: Ryan
Summer means climbing season in Japan, and many locals and foreigners look forward to scaling the national icon, Mount Fuji. The snow-capped mountain might be visible all year round, but access to the public is only available from July till early September.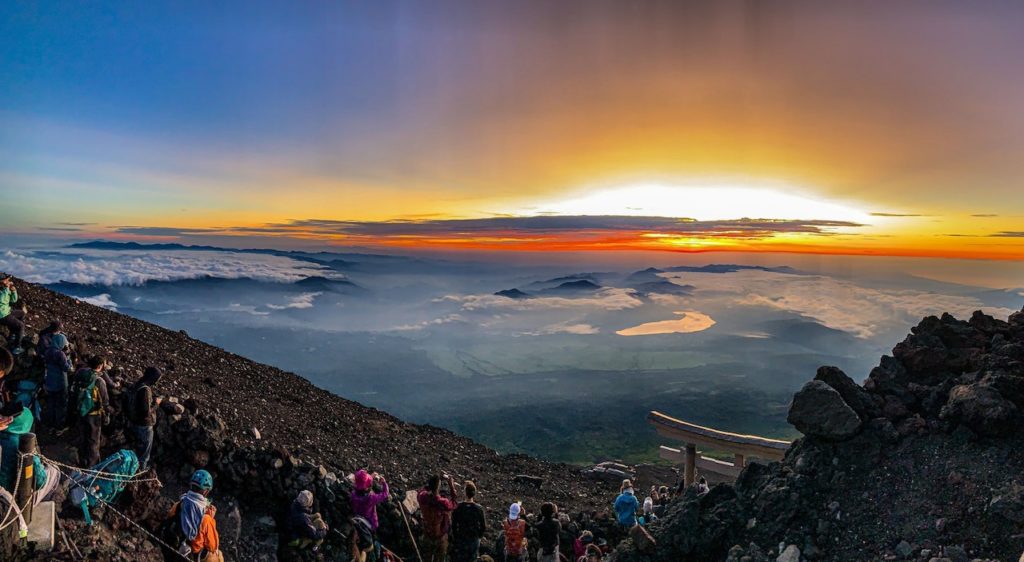 Sunrise at the summit of Mount Fuji 
Image credit: Clement Souchet
Though it is not a difficult hike, climbing to the top requires proper training, tons of research, and adequate physical conditioning beforehand. Do make sure to be fully prepared before rising to the challenge.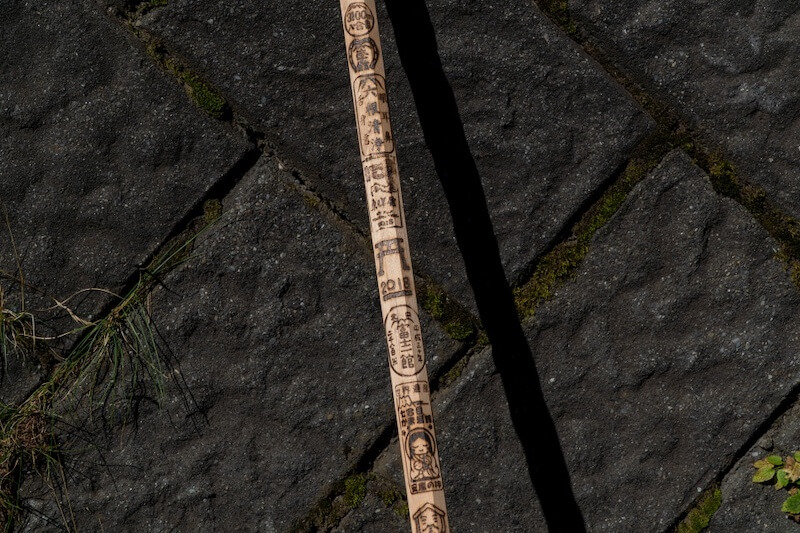 Wooden walking stick stamped with stamps from checkpoints
Image credit: Fujikyu Unjokaku
Climbing sticks, which help to provide stability on steeper terrains, can be purchased at the base of the mountain. As you get past the numerous checkpoints along the way up, get your stick stamped with the elevation and station number. This also makes for a unique souvenir to commemorate your adventure to the top of Mount Fuji. 
If you're not keen on squeezing with the crowd, there are plenty of other less-crowded mountains that offer an equally rewarding climb.
---
10. Attend a summer festival
---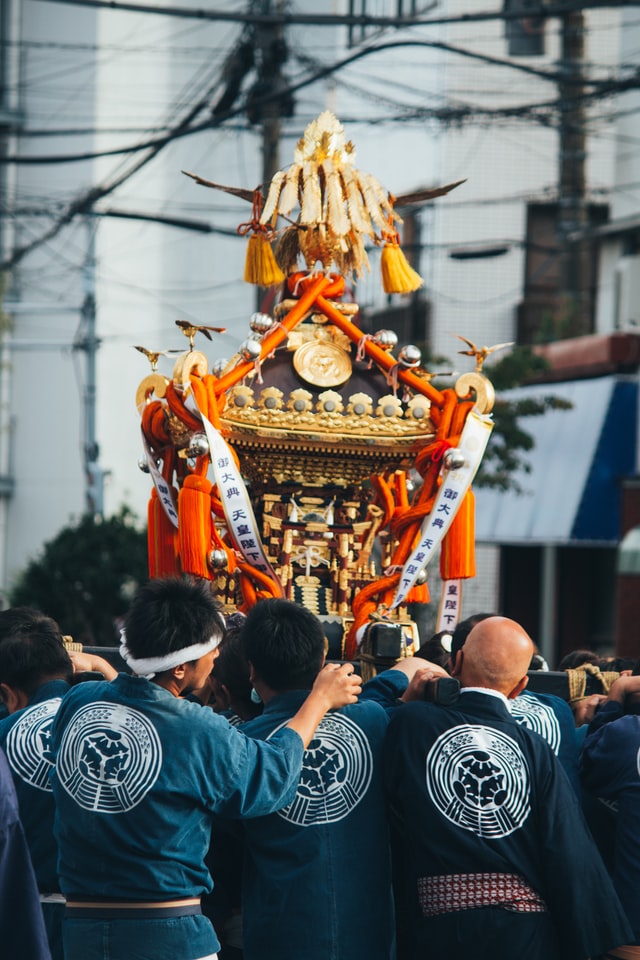 Image credit: Atul Vinayak 
Japan has festivals all year round, but summer marks the peak season of festivity and revelling. Look out for intricately decorated float parades, catchy chants accompanied by drum and flute, and easy-to-follow rhythmic traditional bon odori dance. 
Best of all, the makeshift stalls that grace the festival grounds offer a wide variety of food like karaage (fried chicken) and takoyaki (octopus balls), as well as traditional games like goldfish scooping.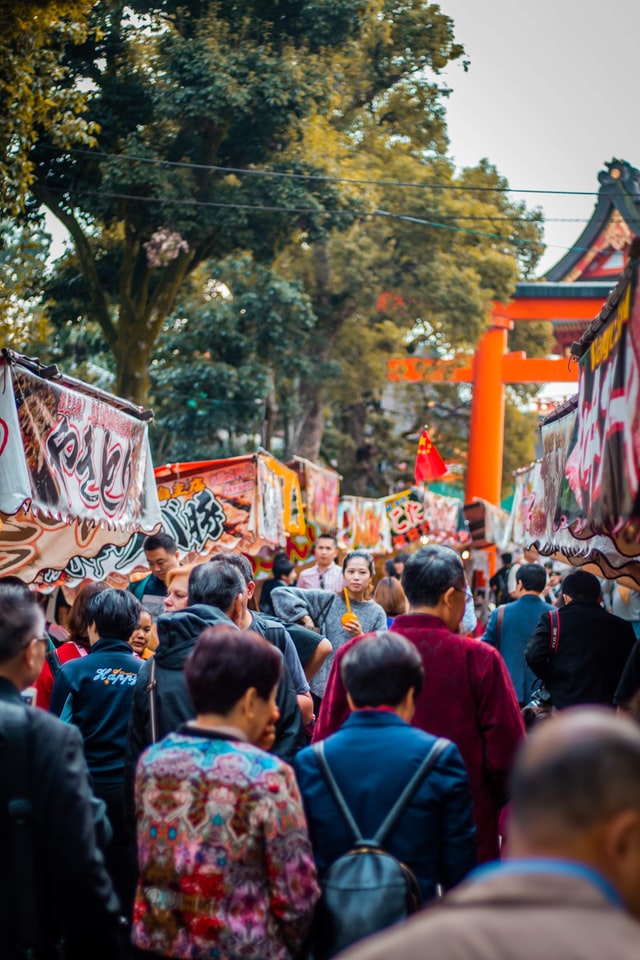 Image credit: Stuart Davies
Popular long-running festivals like the Gion Matsuri in Kyoto or Tenjin Matsuri in Osaka attract a large crowd of domestic and international tourists annually, so make sure that you plan ahead and secure accommodations as early as possible. 
While not as elaborate, smaller neighbourhoods also hold small-scale festivals for the community, so keep your eyes peeled and be sure to join in the fun if you happen to come across one. 
---
Fun things to do in Japan in summer
---
Summer might pale in comparison to spring and autumn when it comes to seasonal views, but that doesn't make it a less ideal time to visit Japan. From downing a pint of ice-cold beer to donning beautifully made yukatas, there is no shortage of fun and festive things to do to beat the heat.
Check out these articles for more Japan guides: 
---
Cover image adapted from (clockwise from top left): @yugishin, Yukitaka Iha, @marunicafe and Byōin sagashi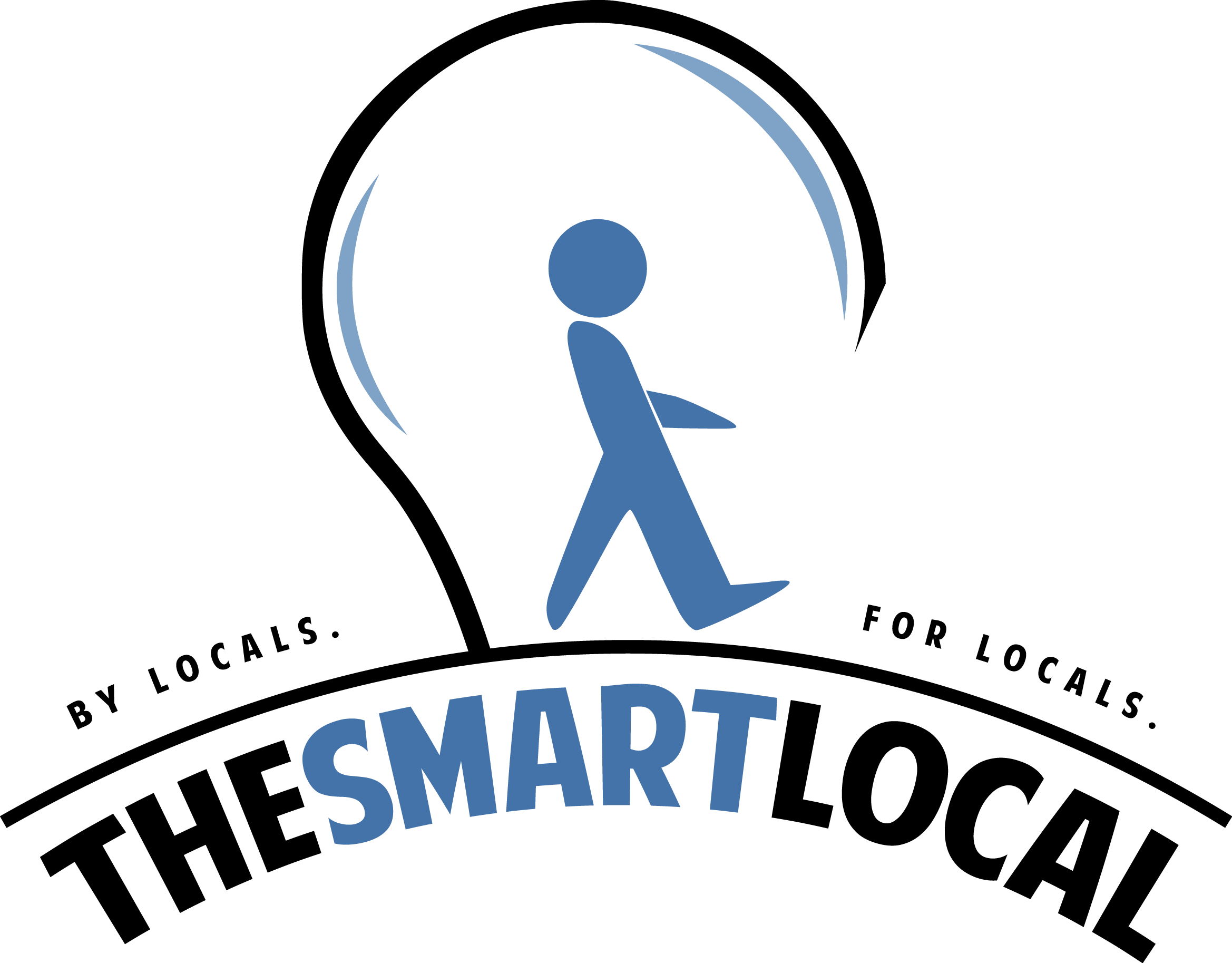 Drop us your email so you won't miss the latest news.