Transportation in Japan
---
For many travellers, the shinkansen (high-speed bullet trains) is the most popular mode of transportation in Japan. They are convenient, efficient, and can get you to just about anywhere in a matter of hours. 
That said, there are cheaper – and even faster – alternatives to the shinkansen. Read on to find out more about the different modes of transportation in Japan, as well as some travel hacks that can score you cheaper tickets. 
---
Budget ways to explore Japan
---
1. Domestic flights
---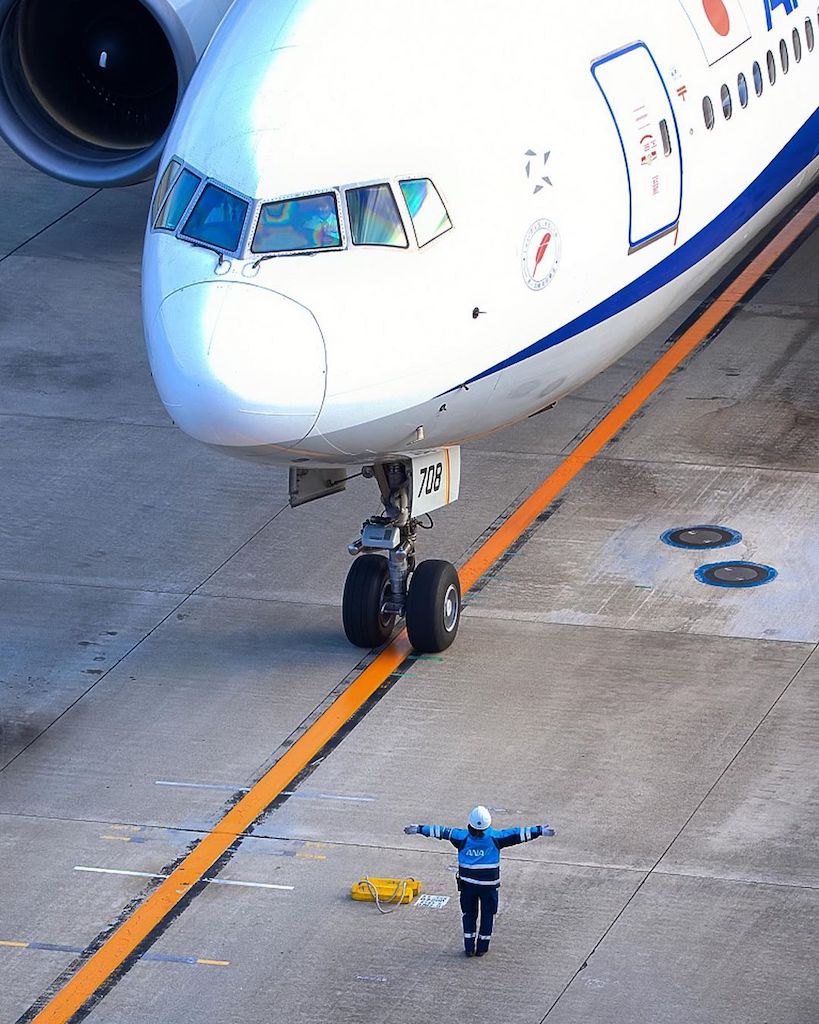 Image credit: @super_swing0109
Travelling across prefectures has become quite the norm for foreign visitors, but many travellers rely only on the shinkansen to get around. After all, the shinkansen is not only convenient and fast, but the act of riding the high-speed train is also considered a hallmark of the travel experience in Japan.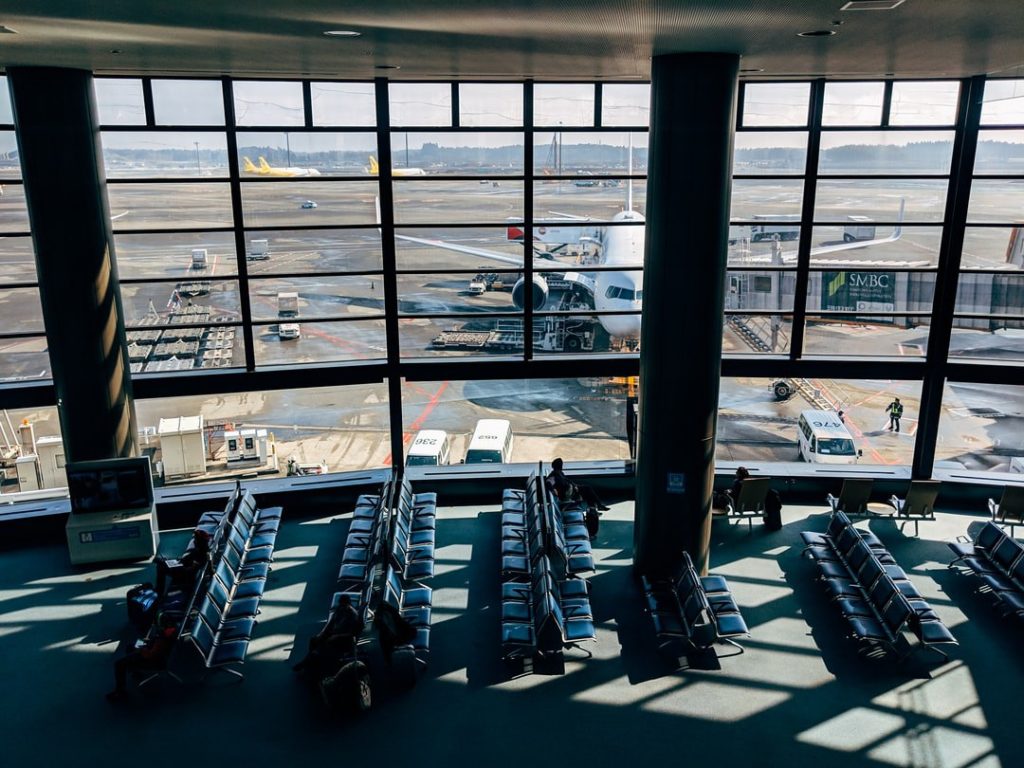 Image credit: Markus Winkler
That said, there's no reason why you shouldn't consider taking domestic flights instead. They are oftentimes faster and even cheaper than bullet trains. 
Japan boasts a number of airports and extensive networks across its main and smaller islands. Depending on your itinerary, hopping on a domestic plane can save you time and the trouble of trudging along with bulky suitcases as you transfer between trains.  
For example, taking a plane from Tokyo to Fukuoka will only take around 2 hours, as opposed to a whopping 5-hour ride on the train.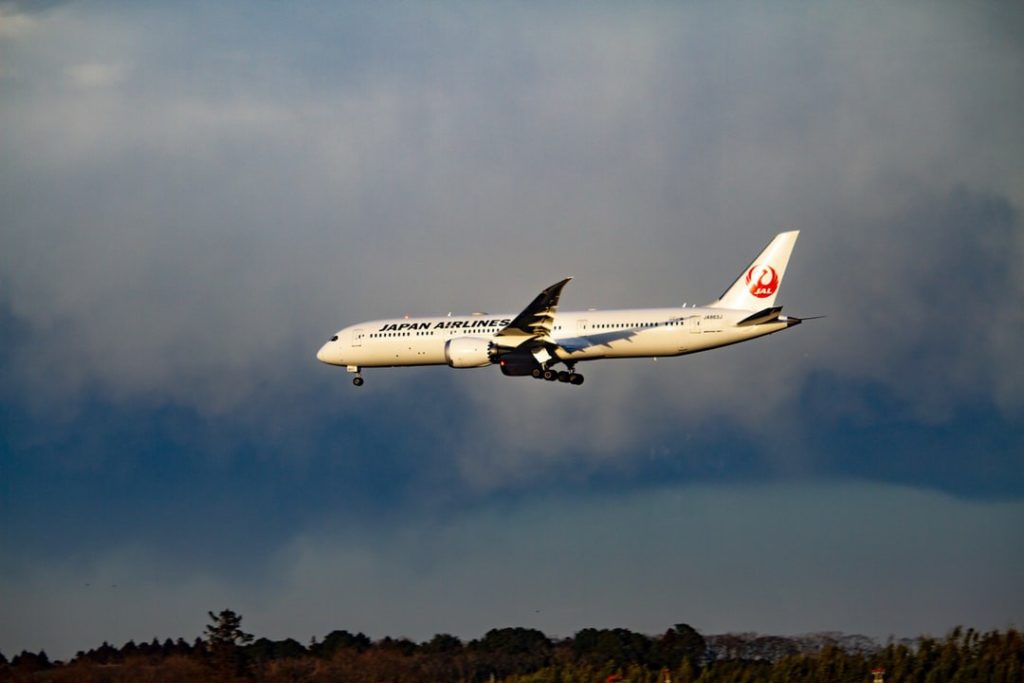 Image credit: Denisse Leon
National carriers such as JAL and ANA offer promotions for foreign tourists – JAL Japan Explorer Pass and ANA Discover JAPAN Fare respectively. These promotions offer flight tickets at affordable prices, with most destinations priced below or around ¥10,000 (~USD94.80). It's a bargain considering that some one-way trips on a shinkansen easily exceed that amount.  
In addition, budget airlines like Peach offer competitive prices all year round. Just be sure to avoid peak holiday periods like during the Obon festival or Golden Week. 
---
2. Highway buses
---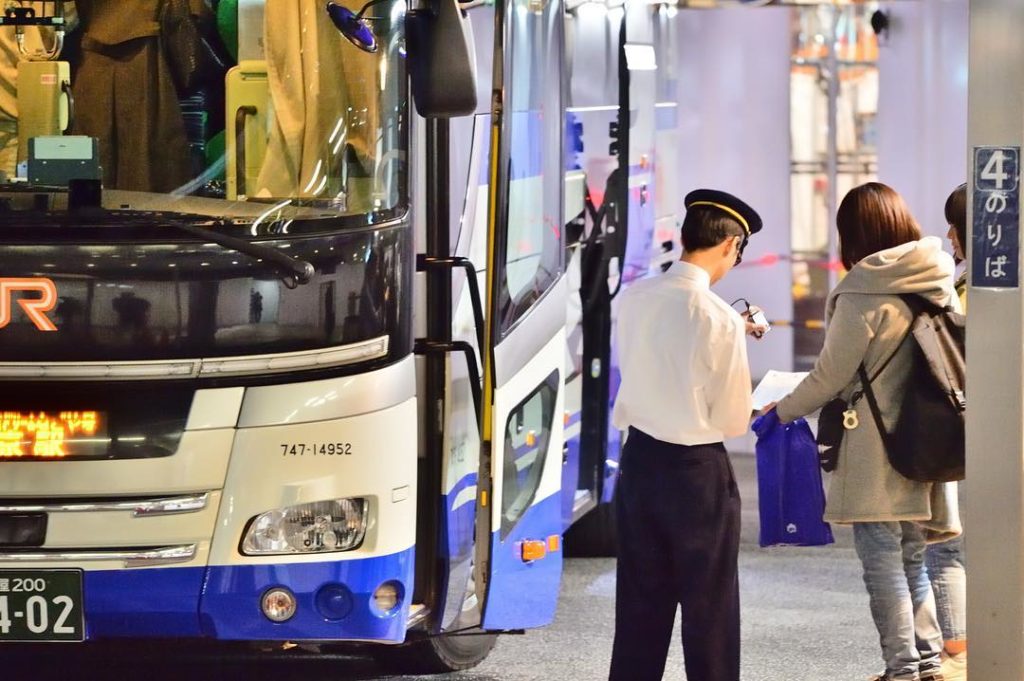 Image credit: @vil_take
Highway buses, or 高速バス (kōsoku basu), are cheaper alternatives to the shinkansen for intercity travel. While journeys tend to take longer, the prices are considerably lower. When planned right, you can even optimise your commute and leave more time for sightseeing.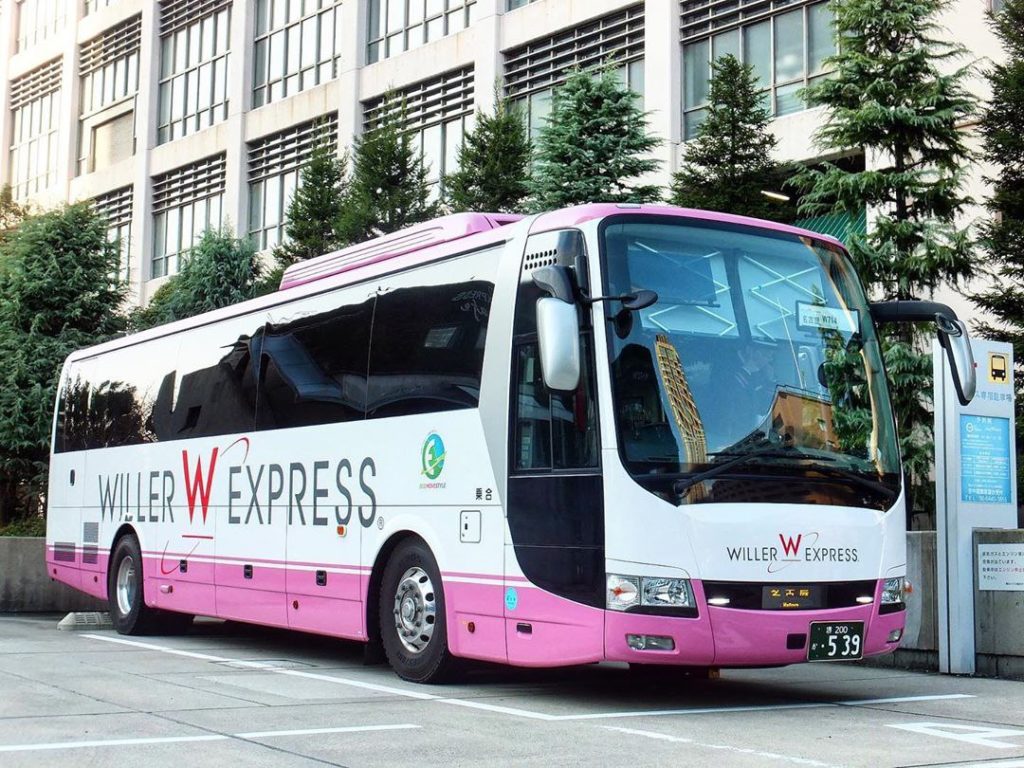 Exterior of a Willer highway bus 
Image credit: @japan.truckbus.photo
There's a small caveat – while there are many bus companies in Japan, their websites are typically only in Japanese. Unless you can read the language, you should search for foreigner–friendly ticket booking websites such as Japan Bus Lines and Japan Expressway Bus Net. 
Willer Express also has a foreigner-friendly English website with an interface that is easy to navigate, allowing tourists to purchase bus tickets at the touch of a button.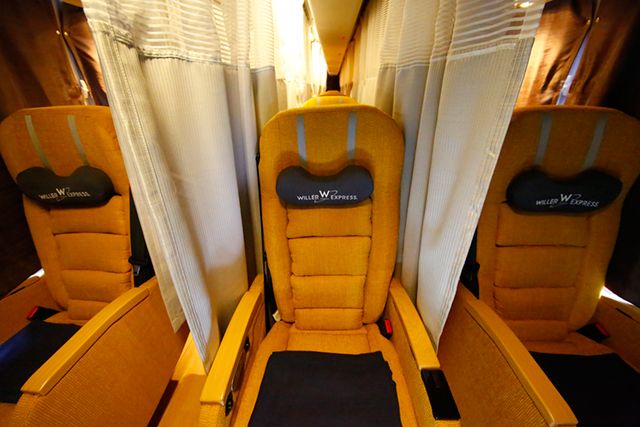 Overnight bus with 3 seats in a row and curtain dividers 
Image adapted from: Willer
In general, shorter trips are done in the day while longer routes require you to travel overnight on night buses (夜行バス, yakō basu). 
Seasoned travellers will know that opting for night buses is good for 2 reasons. Since you can get some shut-eye on the bus, it saves you a night of accommodation fees and you'll arrive at the destination early in the morning, ready to take advantage of the new day.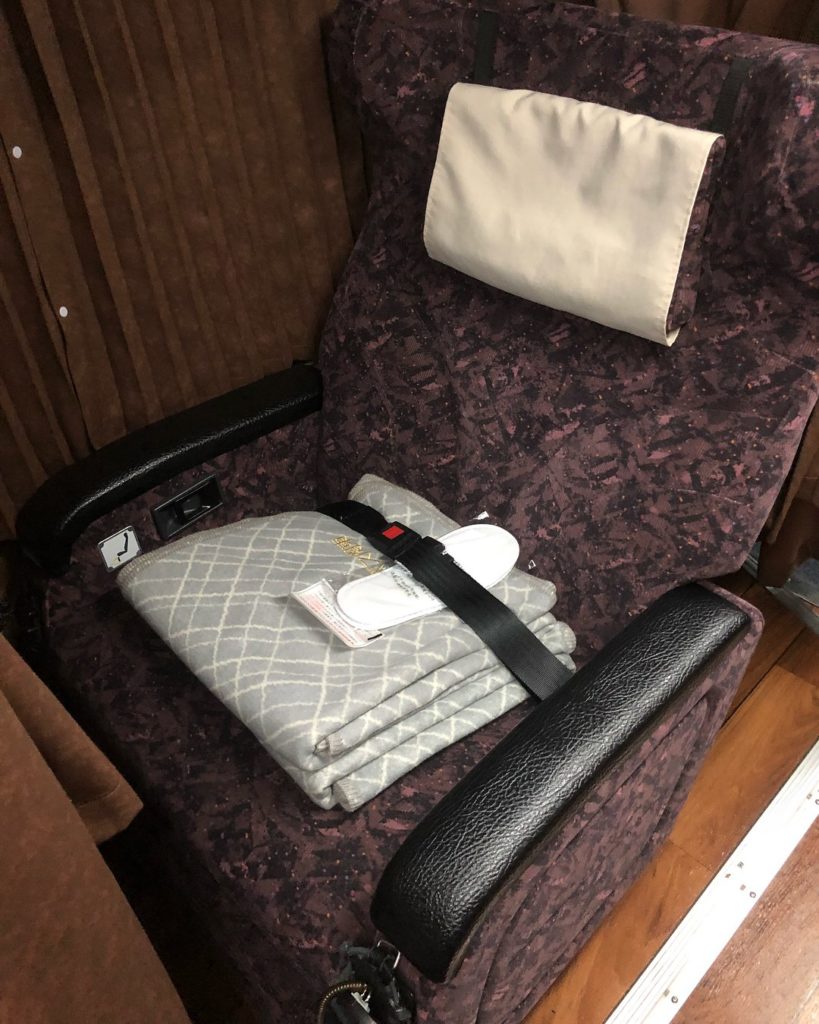 Image credit: @yossy19851213
Daytime buses – namely those used for short trips – and cheap overnight buses are usually equipped with reclining seats that are in rows of 4. For a bit more privacy and room to rest, splurge a little and opt for carriers with 3 seats in a row. The more expensive options also come with curtains or hoods, as well as blankets and slippers for use during the trip. 
Female travellers who are concerned about safety should opt for buses with "female-only seating" – look out for the phrase "女性専用シート" (josei senyō shiito). These are seats strictly designated for female passengers, typically located at the back of the bus. 
---
3. Ferry
---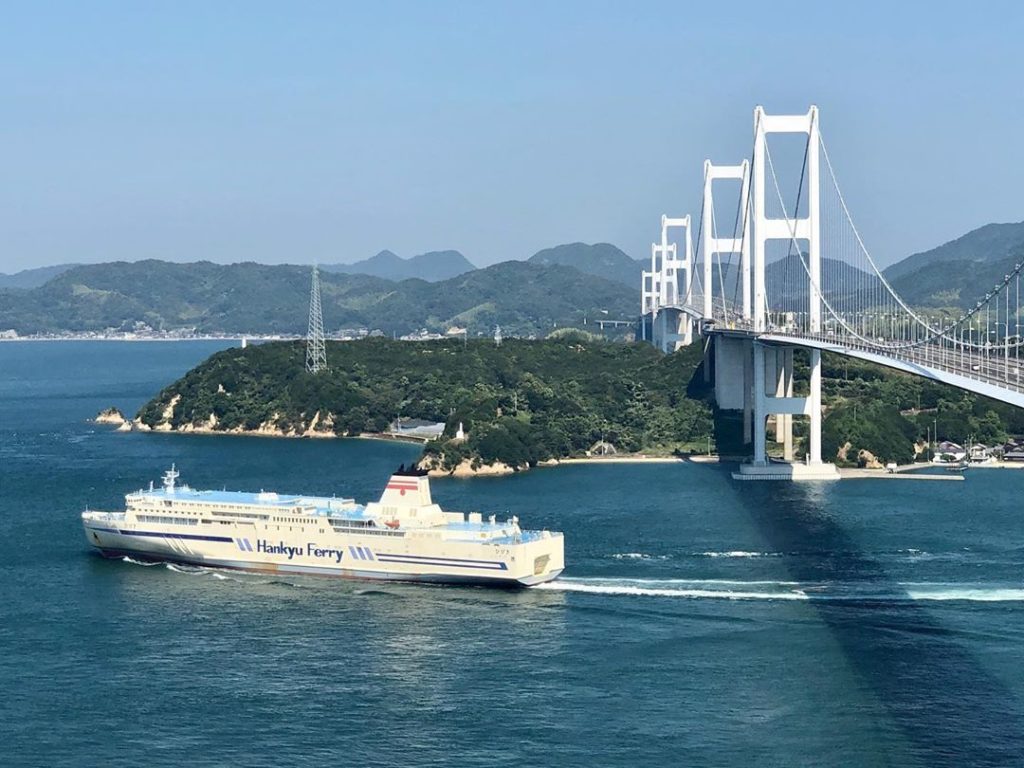 Image credit: @ktt.at
Japan Rail Pass is often the first thing that comes to mind when it comes to cheap ways to explore the country, and few are privy to the Japan Ferry Pass 21.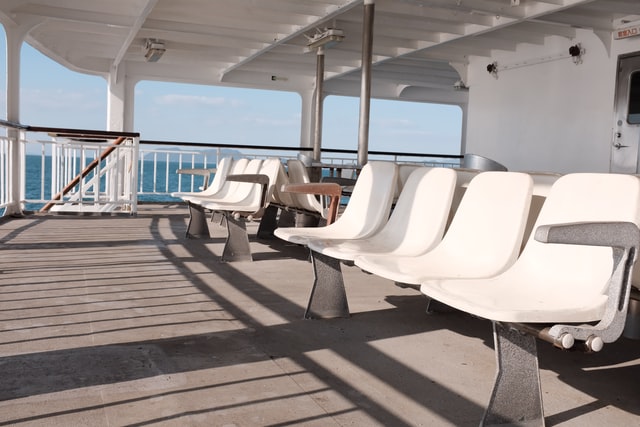 Image credit: Mak
Targeted at foreign tourists, the pass lets you make up to 6 long-distance ferry trips within 21 days. The pass costs ¥21,000 (~USD199.26), which works out to be ¥3,500 (~USD45.59) per trip. 
This price includes a night's accommodation – many of these routes are overnight – and access to the ferry's facilities. Considering that a night's stay at a decent hotel easily exceeds ¥3,500 (~USD45.59), we'd say the ferry pass is worth every penny.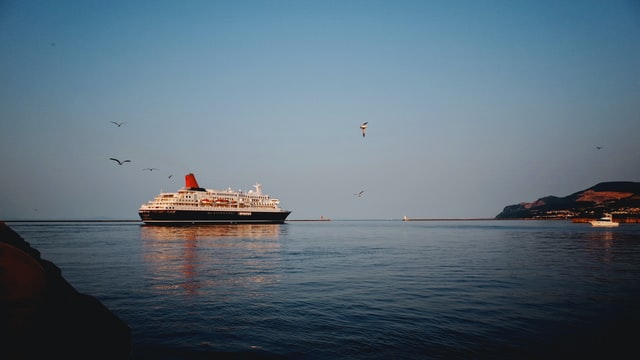 Image credit: Yolanda Sun
With this pass, you can hop on 6 out of 14 routes. Depending on your itinerary, the ferry can bring you from Sendai to Nagoya, Kobe to Oita, Tokyo to Tokushima, and more.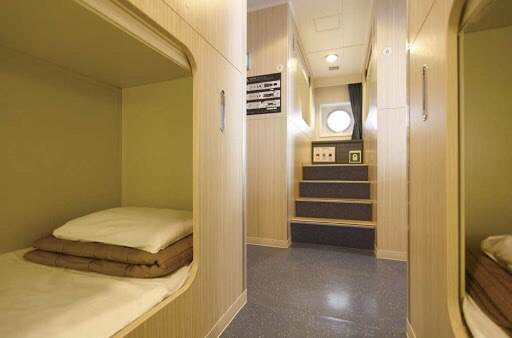 Second class berth – shared rooms with private beds.
Image credit: Japan Long Course Ferry Service Association 
Newer ferries provide beds in shared rooms, often equipped with a privacy screen. Older ferries, however, only offer common rest areas with tatami mats to lie on.
When it comes to facilities, you can expect the basics, like private showers or sentō (public bath), coin-operated laundry, restaurant, snack bars, and of course, vending machines.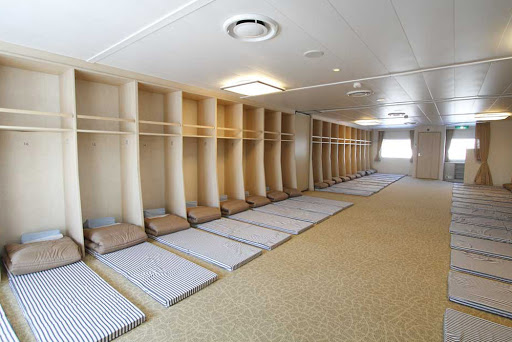 Second class cabin with mats to rest on 
Image credit: Japan Long Course Ferry Service Association 
If you don't need such a comprehensive pass or are just planning to take the ferry once, you can purchase tickets from ferry companies directly via phone, online, or at ferry terminals.   
---
4. Bicycles
---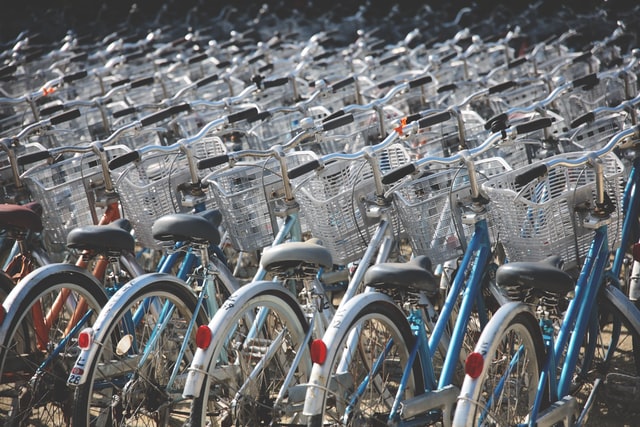 Image credit: Berto Macario
With breathtaking scenery to die for, coupled with smooth cycling paths, Japan is the perfect place to explore via bicycle. Cycling is a convenient way to explore small cities or towns, especially when you want to cover places that are too far apart on foot.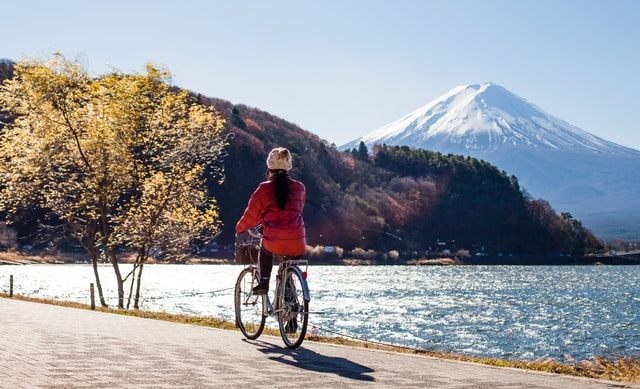 Image credit: lee Hans
Hotels and hostels sometimes provide free bicycles for guests to use, so make sure to ask the staff when you check in. Alternatively, drop by bicycle rental shops that are usually located near train stations. 
The ones you get at rental shops are typically mamachari (ママチャリ) – standard bicycles equipped with a basket in front. They are usually available for rent for ¥200- ¥300 (~USD1.90-USD2.85) per hour.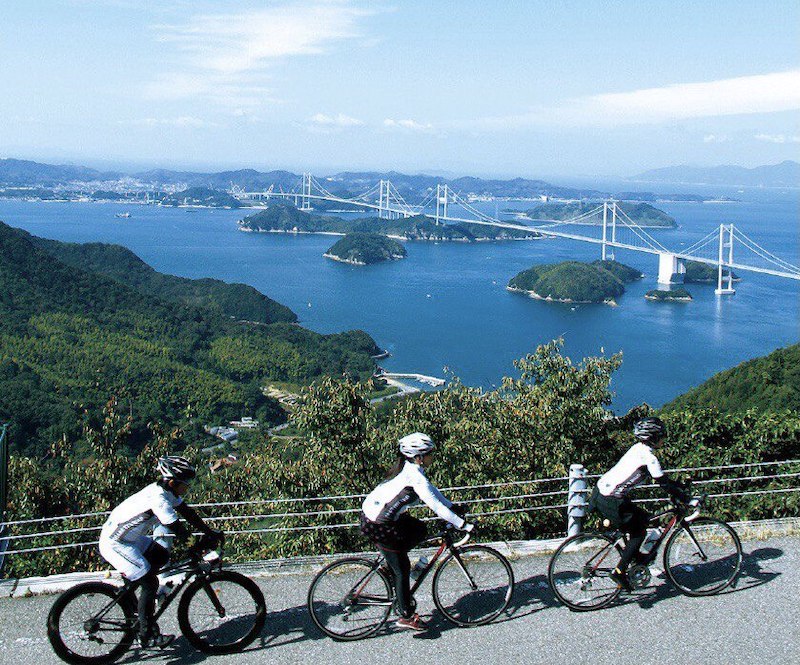 View of Shimanami Kaidō
Image adapted from: Shimanami Japan 
For the more adventurous, there are numerous cycling routes across the country, ranging from easy to advanced. One of the most popular and beginner-friendly routes is the Shimanami Kaidō (しまなみ海道), a 60km–long road that connects the main island of Honshu to Shikoku. Along the way, you'll be rewarded with stunning views of the Seto Inland Sea.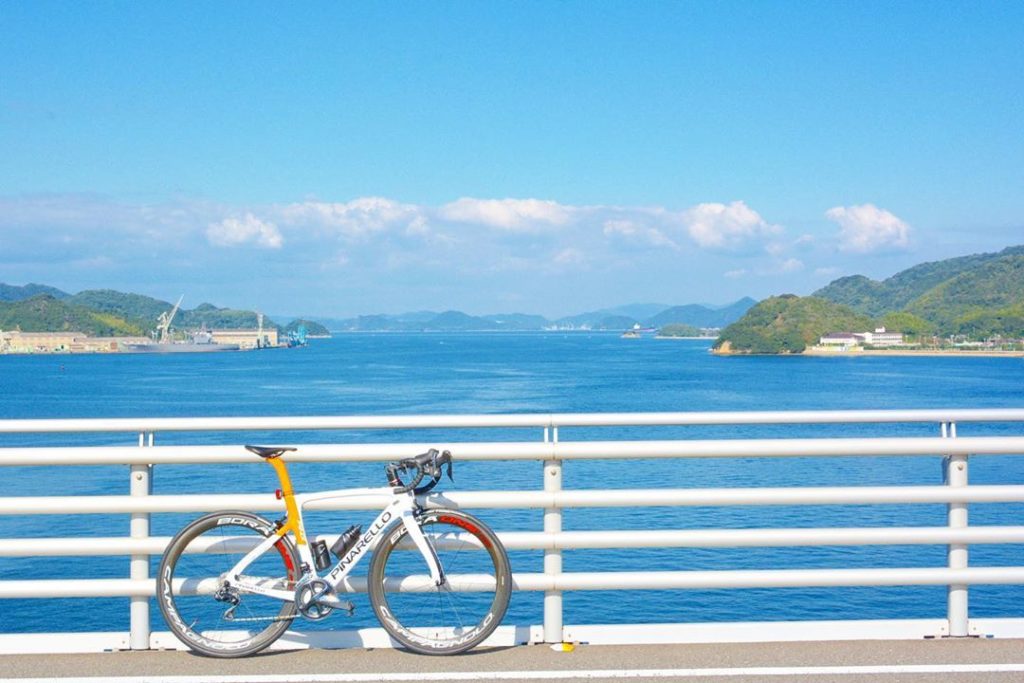 Image credit: @cova_bp
The route is lined with rental services so visitors can rent or drop off bicycles at any given point. Rental fees for a basic bicycle averages about ¥1000 (~USD9.48) per day. For those who'd like to take it easy, consider paying an extra ¥1500 (~USD14.23) for an electric-assisted bicycle. It might be well worth your money considering that there are steep slopes along the route.  
---
5. Sleeper trains
---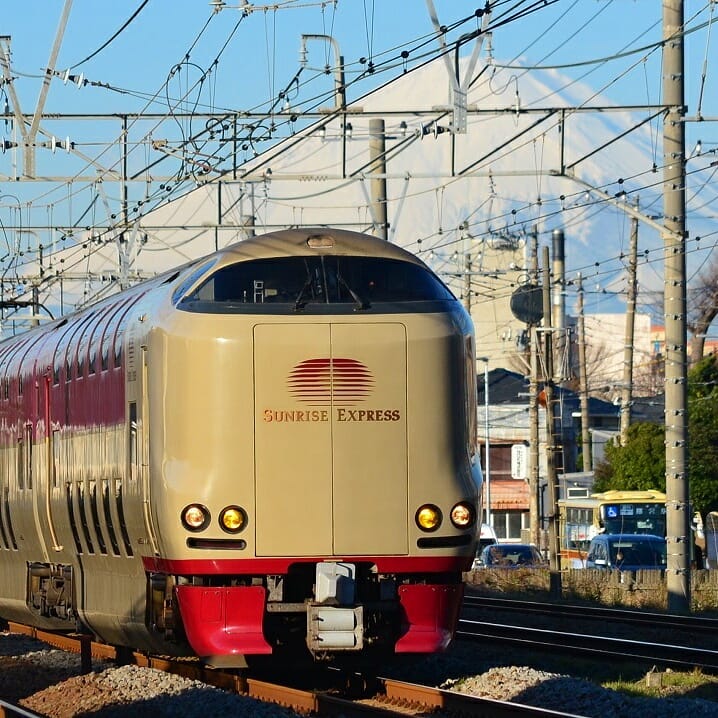 Image credit: @sinnovator1011
With the rising prevalence of faster and cheaper modes of transportation, the once–popular sleeper trains have dwindled in popularity and in numbers. Apart from luxury trains such as The Twilight Express Mizukaze, there are only 2 overnight express sleeper trains left in Japan – Sunrise Izumo and Sunrise Seto.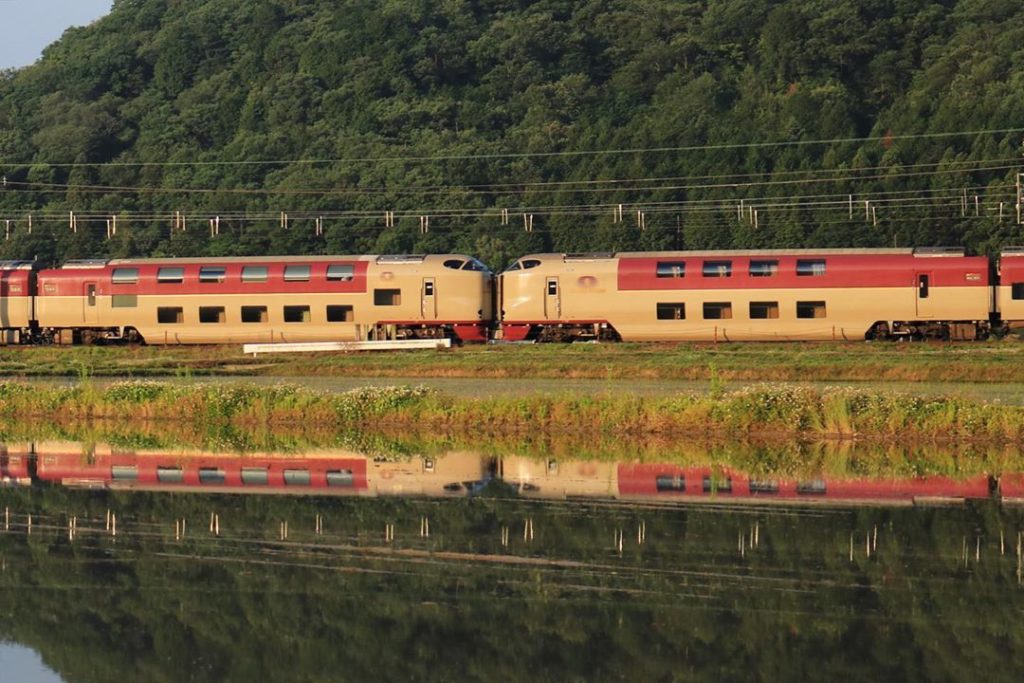 Sunrise Izumo and Sunrise Seto together as 1 train 
Image credit: @mmeegguuuu
These 2 limited express trains depart from Tokyo as one joint train, before splitting into 2 and going their separate ways at Okayama Station. Sunrise Seto heads to Takamatsu city in Shikoku, while Sunrise Izumo goes to the city of Izumo in Shimane Prefecture. The whole journey takes approximately 12 hours. 
Price-wise, it isn't the cheapest. Depending on your boarding point and destination, prices range from ¥8,910- ¥12,210 (~USD84.51-USD115.81). But considering that it's a rare experience and you'll save on accommodation for a night, it's not too high a price to pay.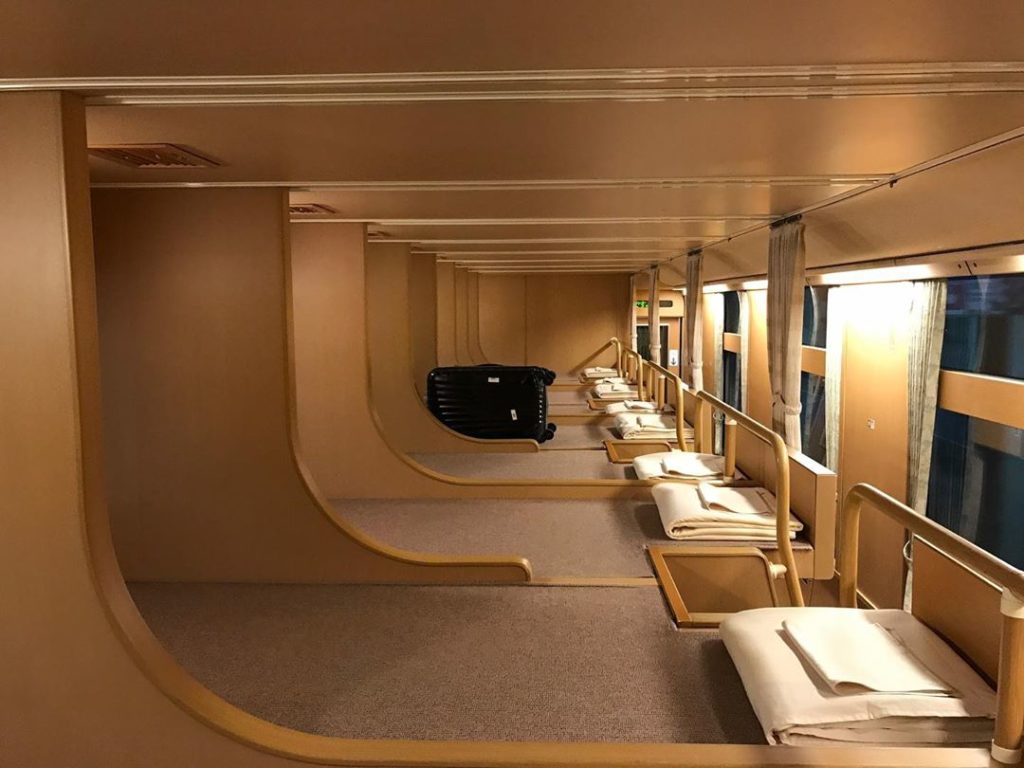 "Nobinobi zaseki" on the train.
Image credit: @anf_ray
The ticket comes with a basic nobinobi zaseki (ノビノビ座席), which are carpeted sleeping platforms that are semi-divided by partitions. You can pay additional to upgrade to a more comfortable private room. 
To reserve a seat, you'd have to purchase a ticket at midori no madoguchi (みどりの窓口) – ticket offices located in train stations. It's a tad fussy, but the unique experience is well worth the effort especially for those who've already ticked shinkansen off their bucket list. 
---
Hacks to score cheaper tickets
---
6. Seishun 18 kippu
---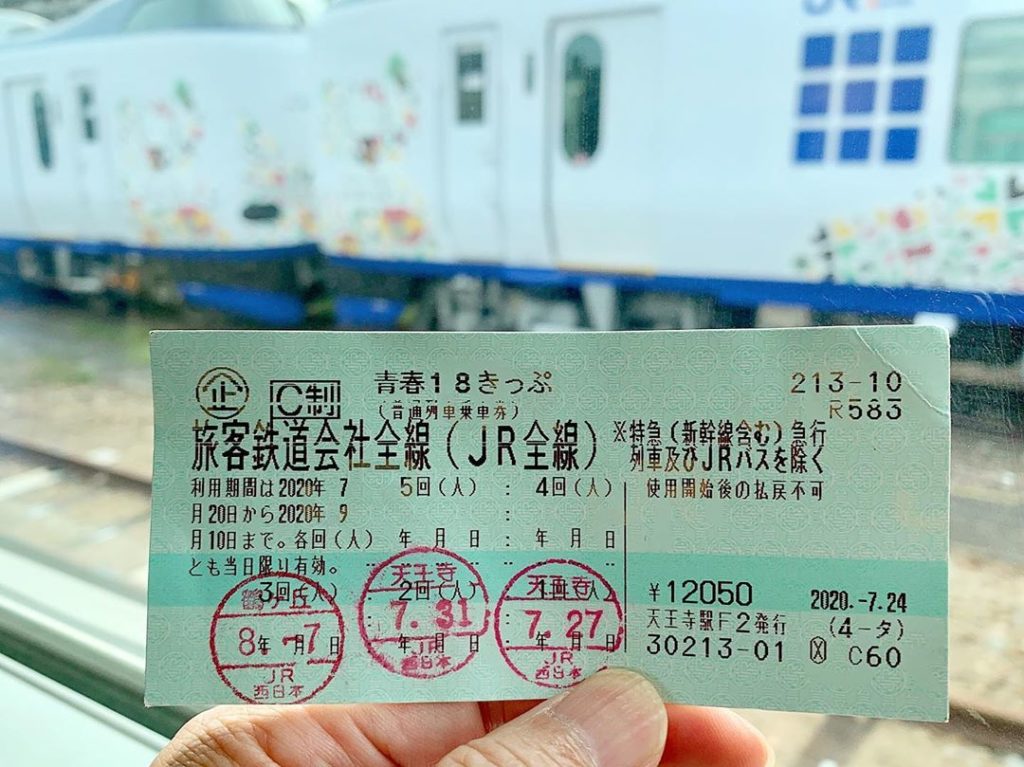 Seishun 18 kippu ticket 
Image credit: @ushio339
If you're sick of jam-packed itineraries and travelling from one place to another in a frantic pace, Seishun 18 Kippu (青春18きっぷ) is a cheap way to take in the gorgeous sights of Japan at a leisurely pace.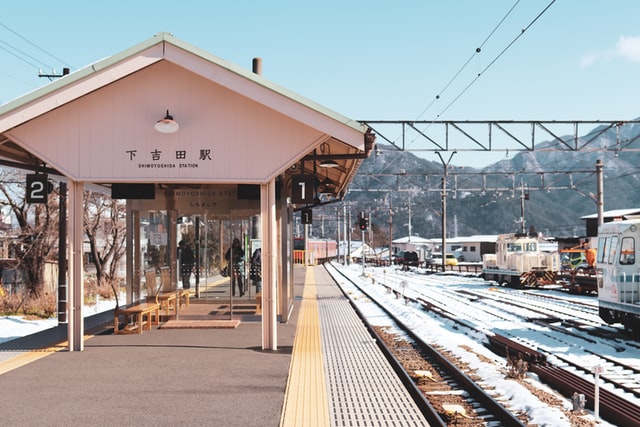 Image credit: Karen Z
Available only thrice a year – summer, winter, and spring – Seishun 18 Kippu is a discounted train pass offered by Japan Rail. The ticket is popular among budget-conscious domestic travellers – especially students – hence the name, which literally translates to "youth 18 ticket".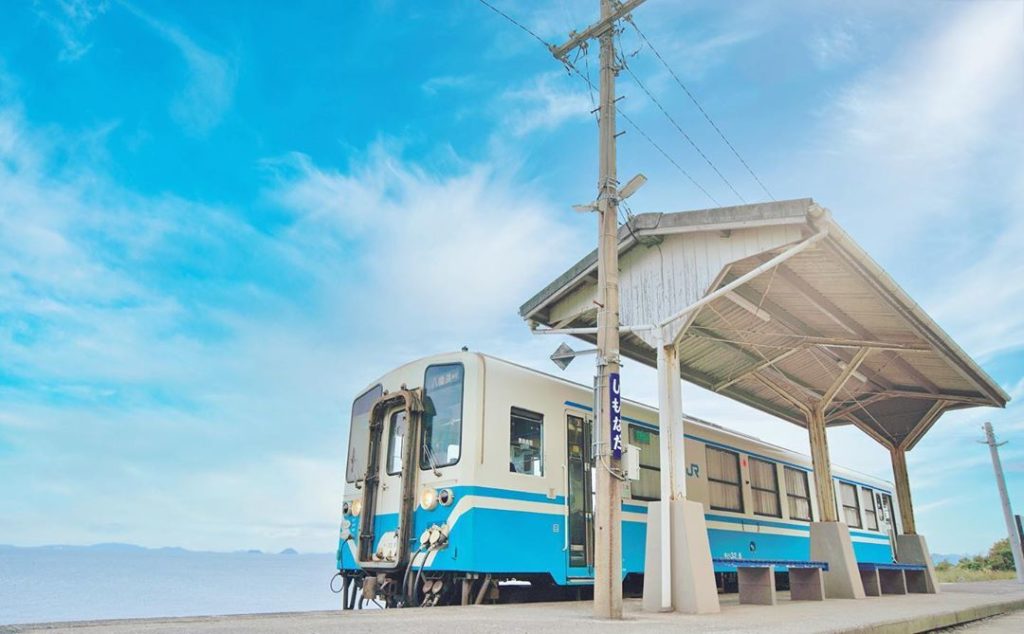 Shimonada Station, a popular seaside train station often featured in Seishun 18 Kippu guidebooks.
Image credit: @takachicago
It allows for 5 days of unlimited rides on local and rapid JR trains, excluding reserved seats, from Japan's northernmost island of Hokkaido to Kyushu in the south. Unlike the majority of the train passes available on the market, the days used need not be consecutive. The pass is valid as long as you use it within the validity period indicated on the ticket. 
You can even share the ticket – for instance, you can use 2 days of travel before passing it to your friend, with 3 days to spare. Not to mention, it is a steal at ¥12,050 (~USD114.24), which works out to be ¥2,410 (~USD22.85) for 1 full day of unlimited travel. 
The only catch is that shinkansen and limited express trains are excluded. But if you plan carefully, you can easily get your money's worth.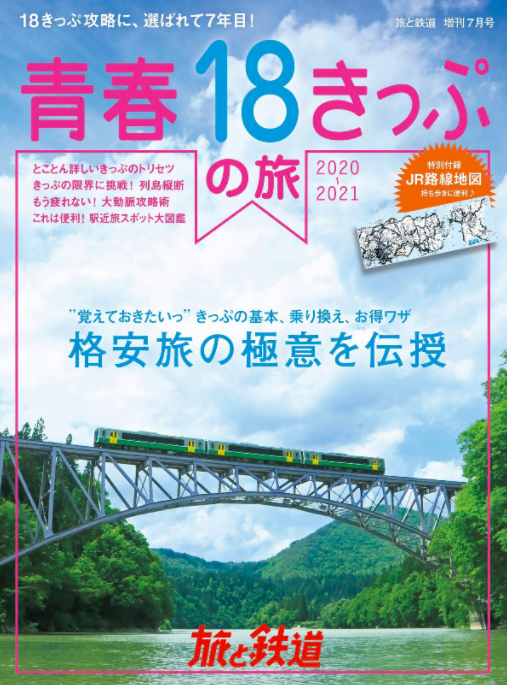 Seishun 18 Kippu guidebook 
Image credit: Amazon Japan
If the thought of navigating Japan's intricate train networks scares you, there are sample routes and even Seishun 18 Kippu guidebooks, published yearly, detailing itineraries that will save you the hassle of fussing around with Google maps. 
Pro tip: Make sure to do your research well before the trip and show up on time as trains in Japan arrive and depart on the dot. Missing even a single ride can potentially jeopardise your trip as the frequency of the trains can be few and far between, especially in the countryside.
---
6. City passes
---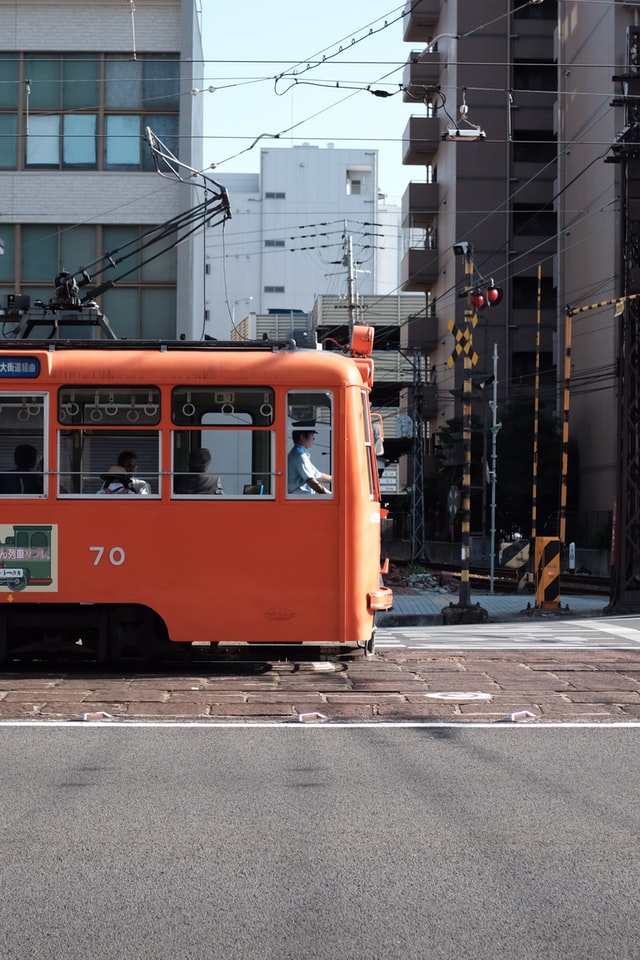 Image credit: Mak
If you're planning to stay in one city for a few days, the Japan Rail Pass won't be worth your money. 
Instead, consider getting city passes, which are tickets that include unlimited travel on local transportation such as subways, trains, buses, or even trams. They are available almost everywhere, with different cities offering varying discounts. You can easily find information about local passes at tourist centres and service counters at local train stations.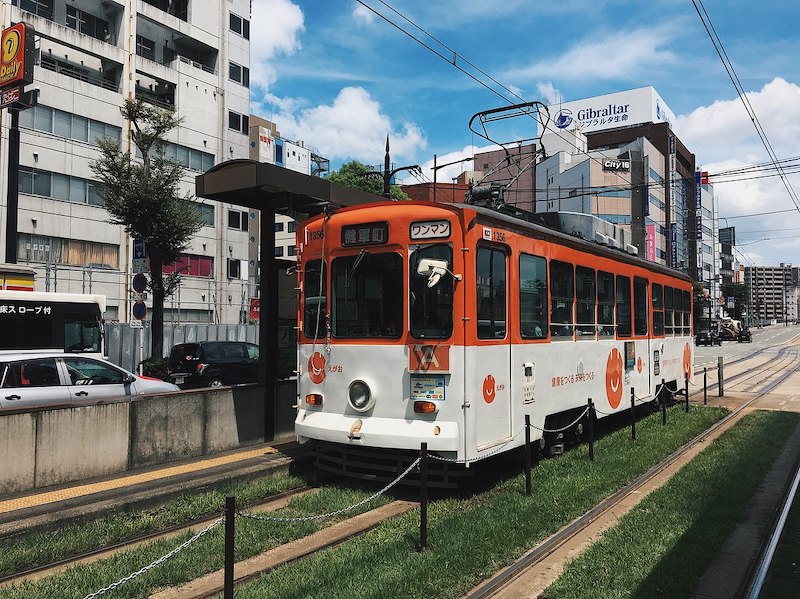 Tram in Kumamoto City
Image credit: Xiu Ting Wong
More often than not, these passes come with perks such as discounted rates for entry into museums and attractions. Popular regions even offer passes that cover intercity travel. Take the Kansai Thru Pass for instance, which provides unlimited use of non-JR trains, subways, and buses in the Kansai region.  
---
8. Discounted ticket shops
---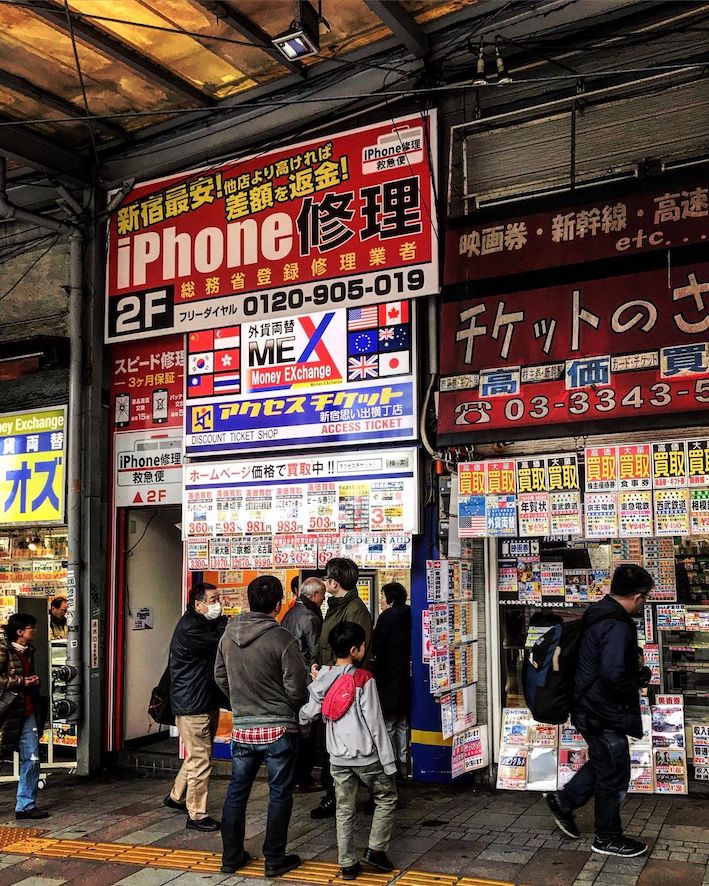 Image credit: @yoichiroando
Picture this: it's your first time in Japan and you really want to experience riding a shinkansen just to scratch that off your bucket list. But the hefty price tag might just leave you broke and living off cup noodles for the rest of your trip. 
When that happens, discounted shinkansen tickets are your next best bet. They can be found in kinken shops (金券ショップ) all over Japan.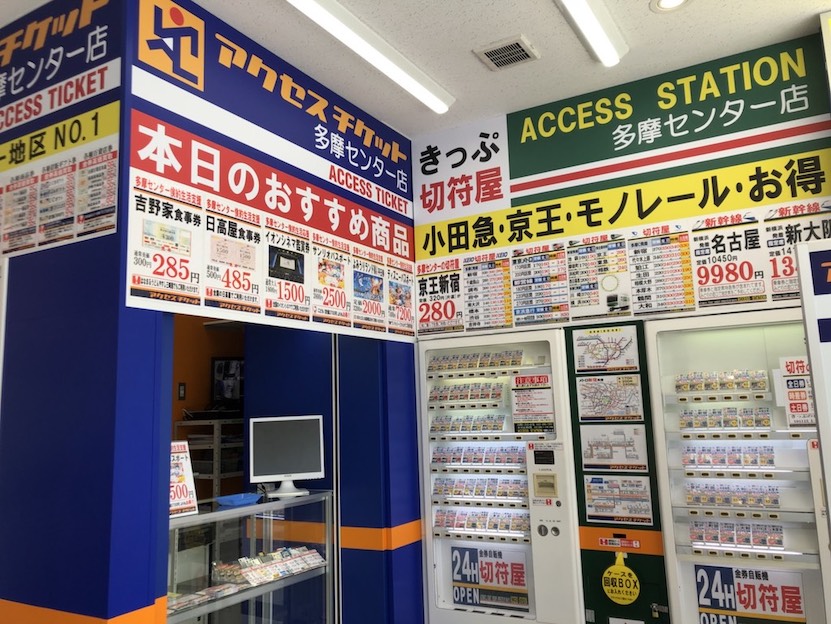 Image credit: Access Ticket
The exteriors of these shops scream dubious at first glance, but they are actually perfectly legal. These are resale shops found near major train stations and shopping arcades (商店街, shōtengai), specialising in selling discounted shinkansen and train tickets, among many other things. 
Transportation tickets are normally sold at 90 to 97% of the original price – not a huge bargain, but it's better than buying it at full retail price. Look out for Daikokuya (大黒屋), Access Ticket (アクセスチケット), and Kounan Ticket (甲南チケット). These 3 are the most popular and reputable brands, and have branches in numerous locations. 
---
9. Platt Kodama
---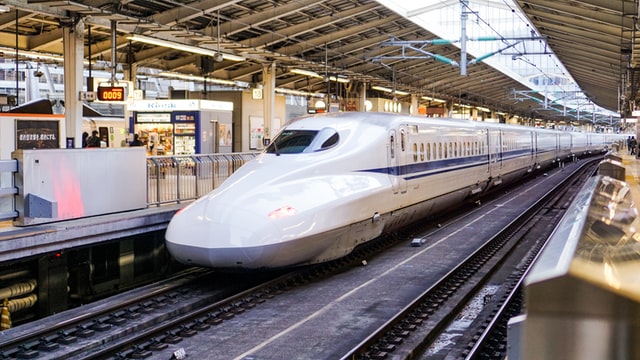 Image credit: Fikri Rasyid
For even bigger savings, check out Platt Kodama, which essentially offers heavily discounted rates for shinkansen trips between Tokyo and Shin-Osaka Station. The route also covers places such as Yokohama, Shizuoka, Nagoya, and Kyoto.
A ride from Tokyo to Shin-Osaka Station, which will normally set you back by ¥14,400 (~USD136.62), only costs ¥10,700 (~USD101.52) under Platt Kodama. You'll also get a voucher for a free drink, redeemable before or after your journey.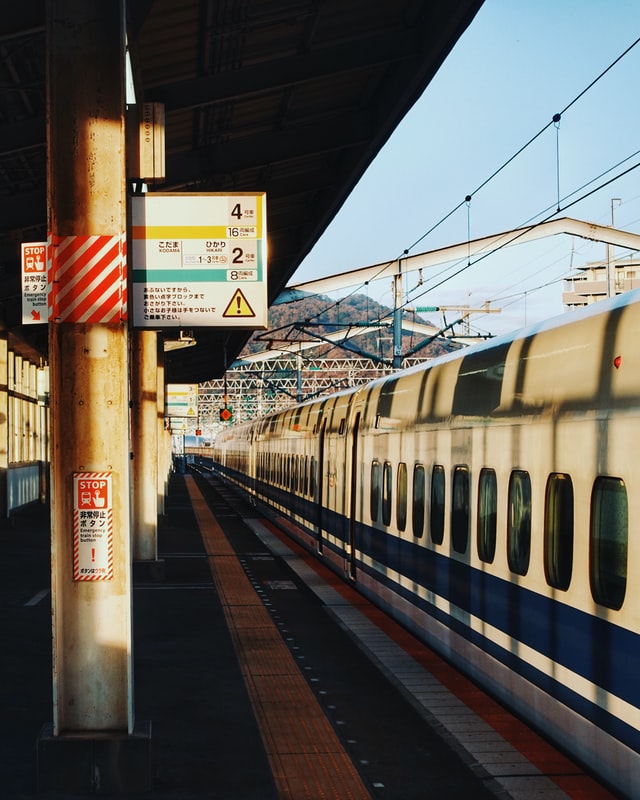 Image credit: Zhipeng Ya
But there is a catch – several, in fact. While a ride under Platt Kodama is much cheaper, it also takes longer to reach your destination. 
There are 3 types of shinkansen trains that run between Tokyo and Shin-Osaka Station – Nozori, Hikari, and Kodama. The trains are identical, but Kodama is the slowest of the lot as it stops at every station along the way.
Other trade–offs include minor inconveniences such as having to purchase your tickets at JR Tokai Tours – an agency located in major train stations – instead of the usual ticket office. Tickets have to be purchased on the day before your intended trip and you can't choose your seat. 
Additionally, reservations are strictly adhered to, so even if you have a change of plans, there will be no refunds for no-shows. 
That said, Platt Kodama is still a steal. If you're hell-bent on taking the shinkansen from Tokyo to Osaka and have enough time to spare, this is a fantastic option. For more information, check out their official website. 
---
10. Half-priced shinkansen tickets
---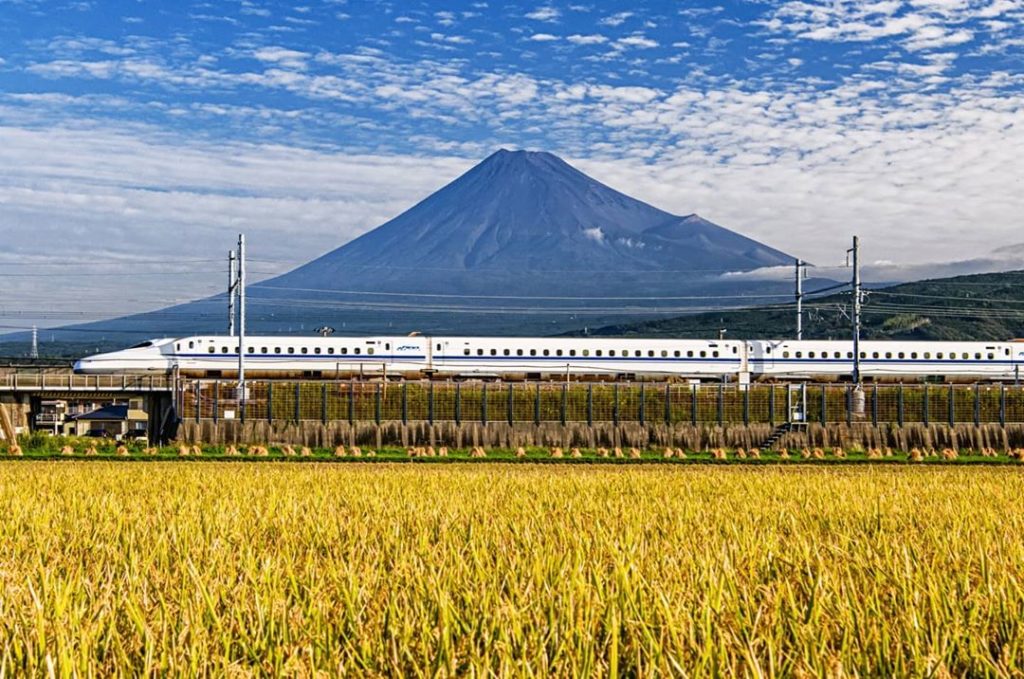 Image credit: @taitan21
The shinkansen is known for its exorbitant prices, but once in a blue moon, a rare opportunity will present itself. In a bid to encourage domestic tourism, JR East has slashed ticket prices for select shinkansen and limited express trains by half.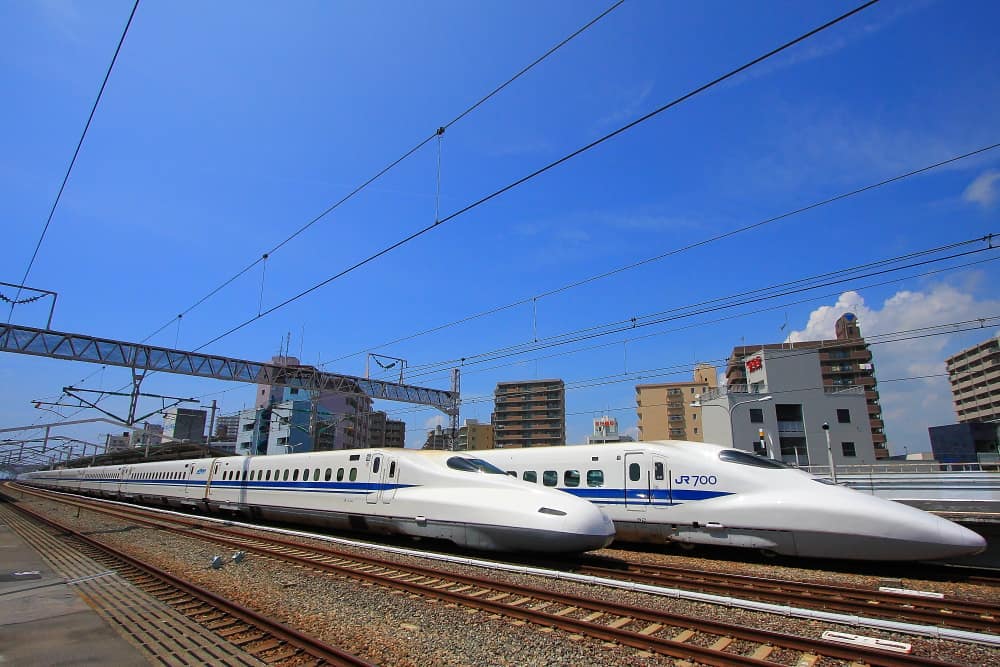 Image credit: @go_taka_810
The 50% discount is extended to all JR East shinkansen lines and select limited express trains departing from stations within the JR East region. From now till 31st March 2021, locals and foreigners living in Japan can ride the bullet train for less.  
For the rest of us, international travel is still largely restricted. But with Japan planning to open up their borders, there is still a chance that foreign visitors will be able to take advantage of this rare offer before it ends.
For foreigners currently residing in Japan, take advantage of this rare opportunity by reserving your tickets 1 month in advance here. 
---
Transportation in Japan
---
Japan offers an impressive range of public transport that are comparable to the shinkansen. Whichever mode of transportation or bargain pass you choose to go with, you can always count on it to be impeccable. 
Check out more interesting articles about Japanese culture: 
---
Cover image adapted from (clockwise from top-left): @ktt.at, @sinnovator1011, lee Hans and @go_taka_810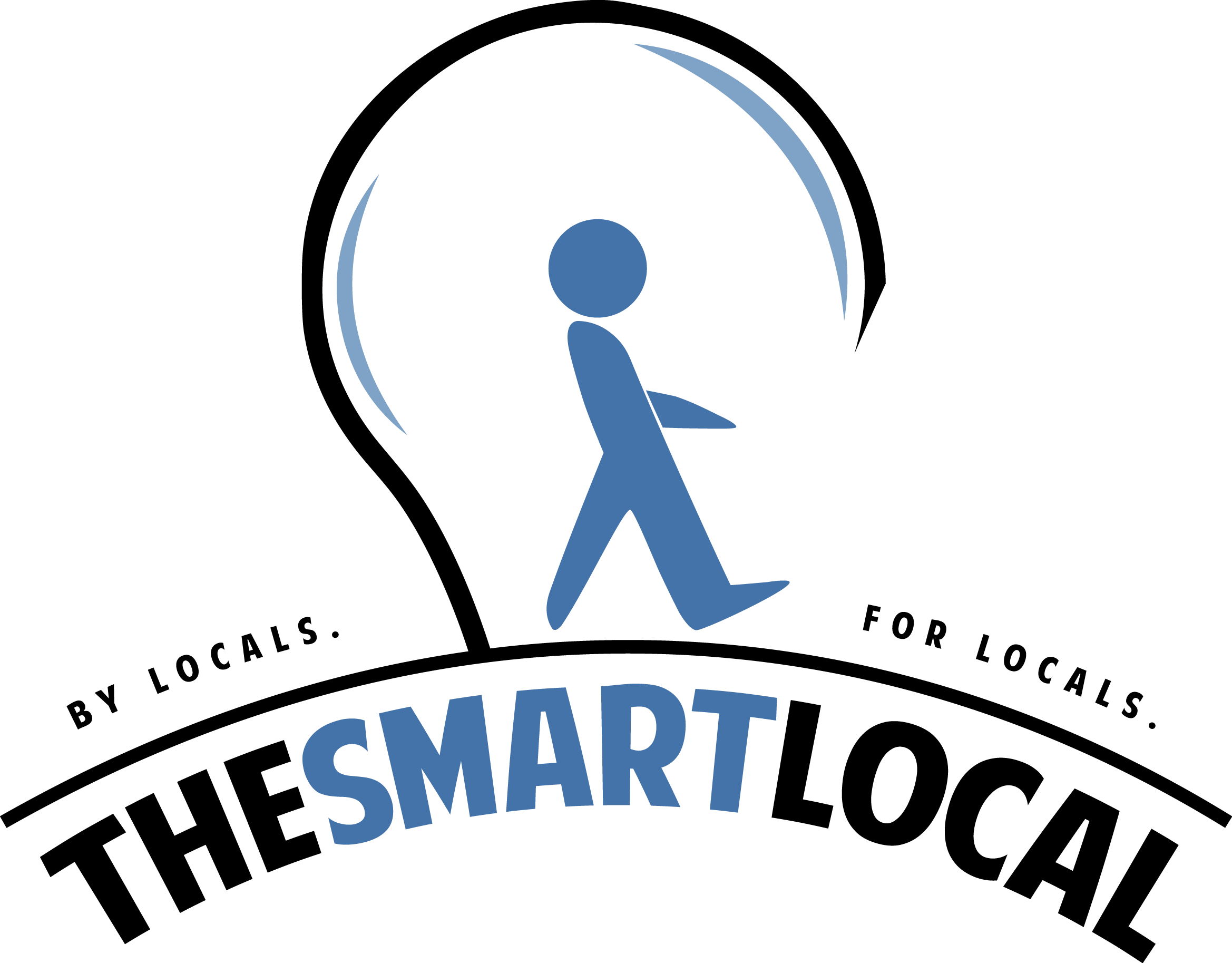 Drop us your email so you won't miss the latest news.