Gashapon toy maker Kitan Club's onigiri rings
---
According to capsule (gashapon) toy maker Kitan Club, diamond rings are out and onigiri rings are in. Okay, we may be embellishing a little, but Kitan Club will be launching the second collection of their popular onigiri rings – also known as onigiring – in August 2020.
---
5 types of onigiri rings and 3 cases in 2nd collection
---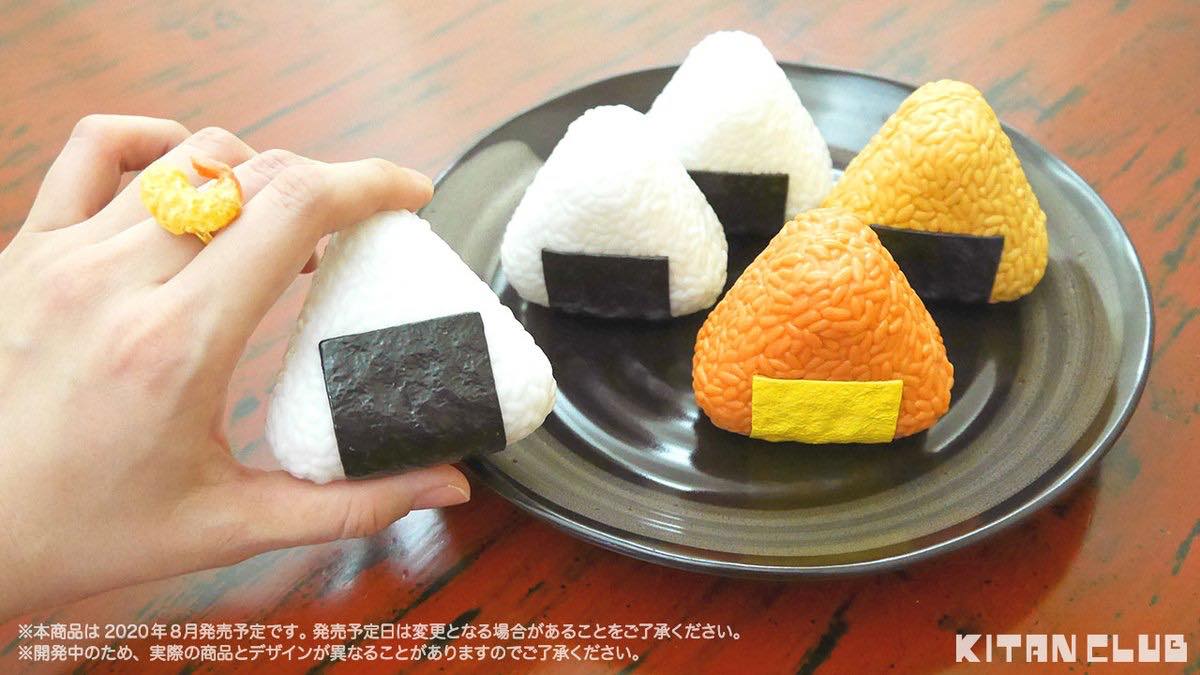 Image credit: Kitan Club
The second collection of onigiring capsule toys comprises 5 types of rings and 3 onigiri-shaped cases. Each ring is topped with a different rice ball filling – salmon roe, tuna mayo, prawn tempura, boiled egg, and omurice (omelette rice). And instead of regular capsules, these rings are encased in an onigiri-shaped case.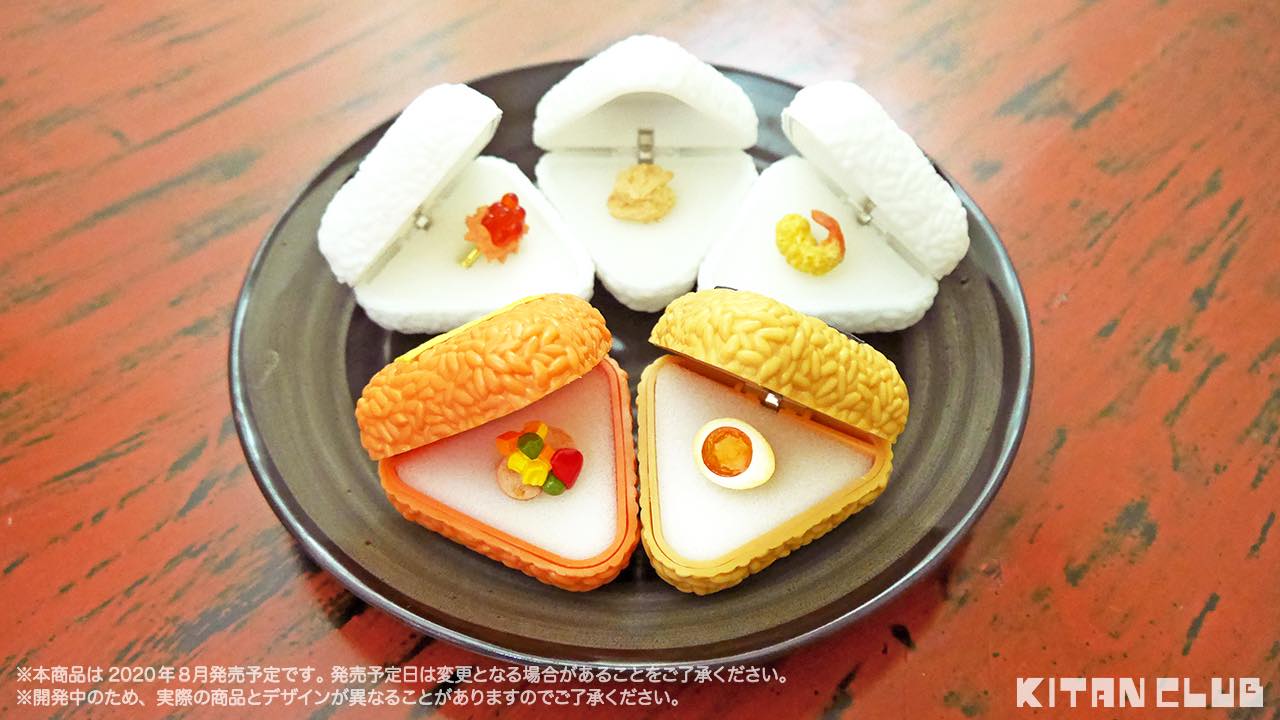 Image credit: Kitan Club
The salmon roe, tuna mayo, and prawn tempura rings will come in a regular onigiri case, while the boiled egg and omurice rings will come in their special corresponding cases. Each ring costs just ¥300 (~USD2.85), measures 30mm, and is adjustable. The cases are around 65mm.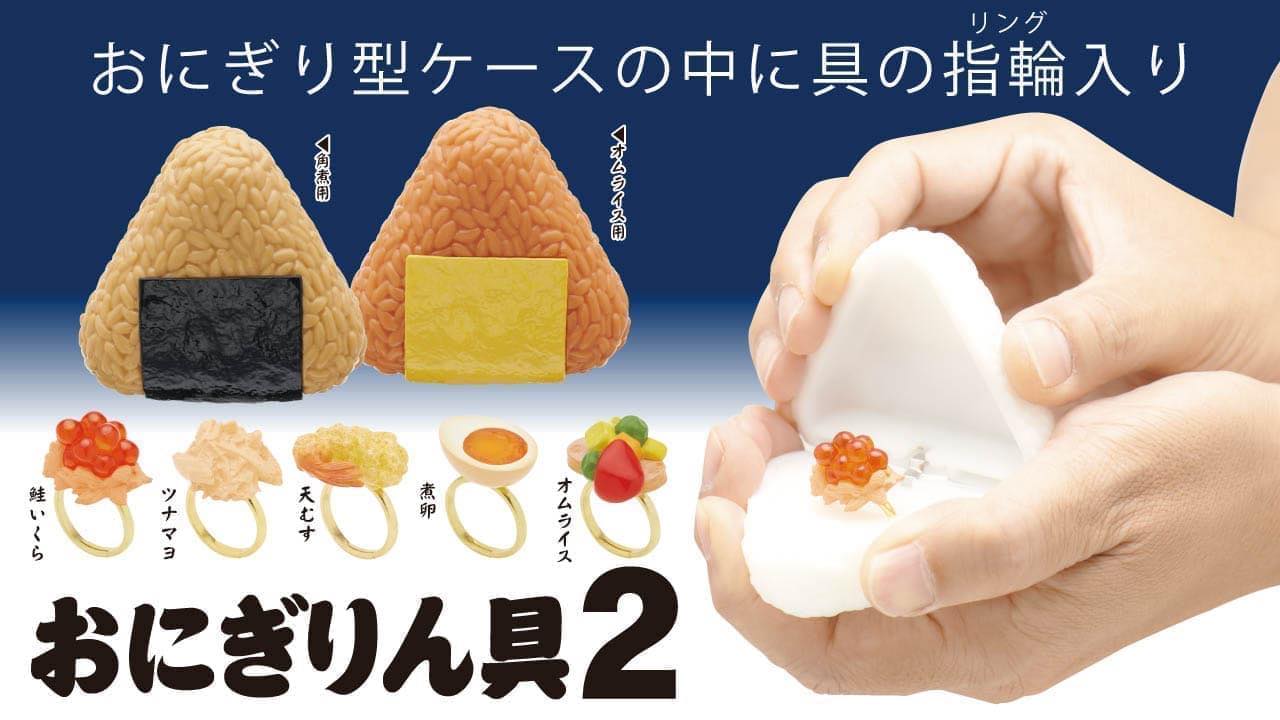 Image credit: Kitan Club
---
Onigiri ring collection originally launched last year
---
The first edition of Kitan Club's onigiri rings were launched late last year, and it featured rings topped with salmon roe, spicy cod roe, grilled fish, pickled plum, and kelp. And like the second collection, these rings came in onigiri-shaped cases. However, only regular onigiri cases were available. 
---
Quirky Kitan Club capsule toys
---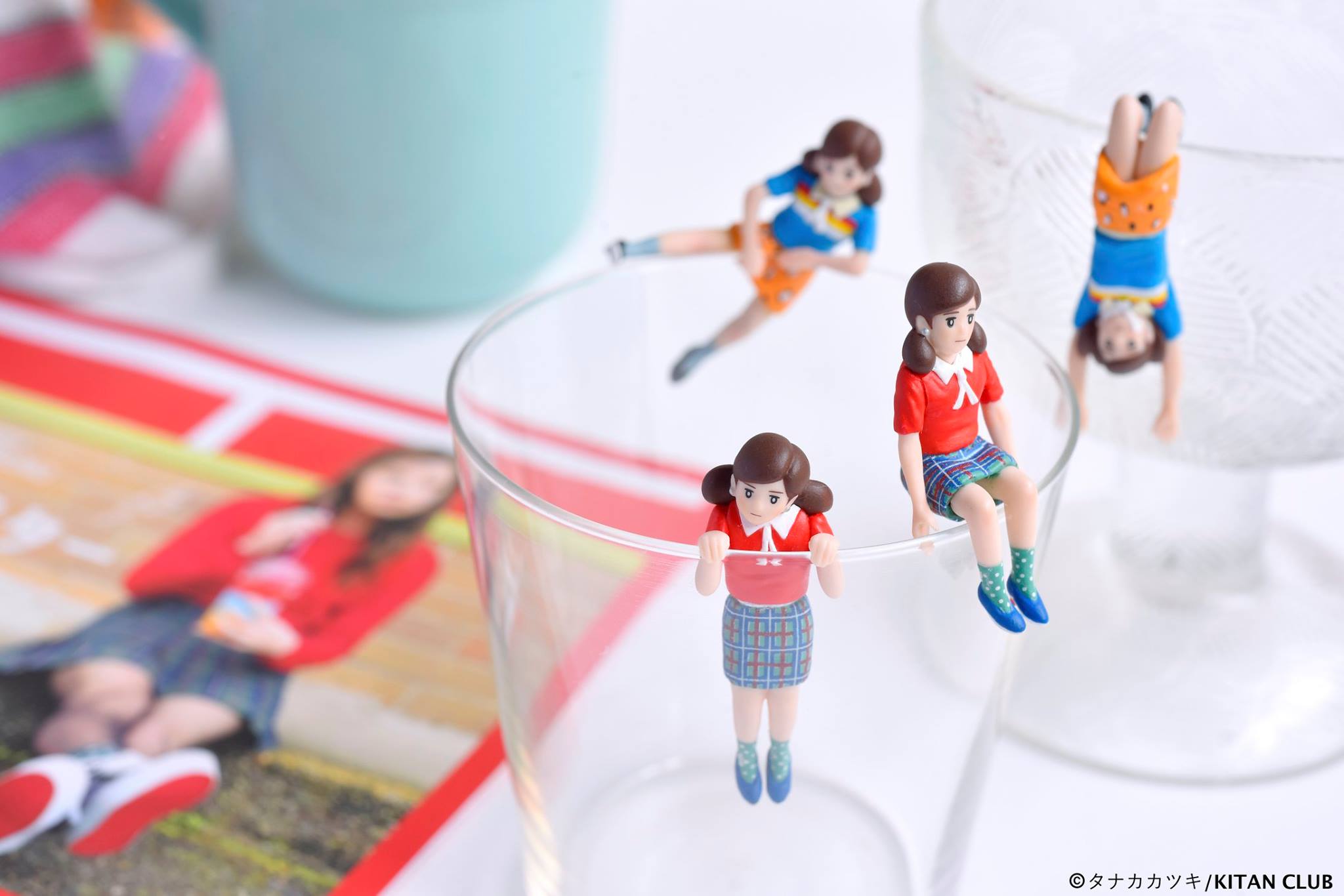 Image credit: Kitan Club
This isn't Kitan Club's first foray into the world of bizarre gashapon toys. In fact, the capsule toy maker is known for producing Cup no Fuchiko (コップのフチ子), an oddly-athletic Japanese OL (office lady) with a penchant for hanging onto cups while pulling off acrobatic stunts.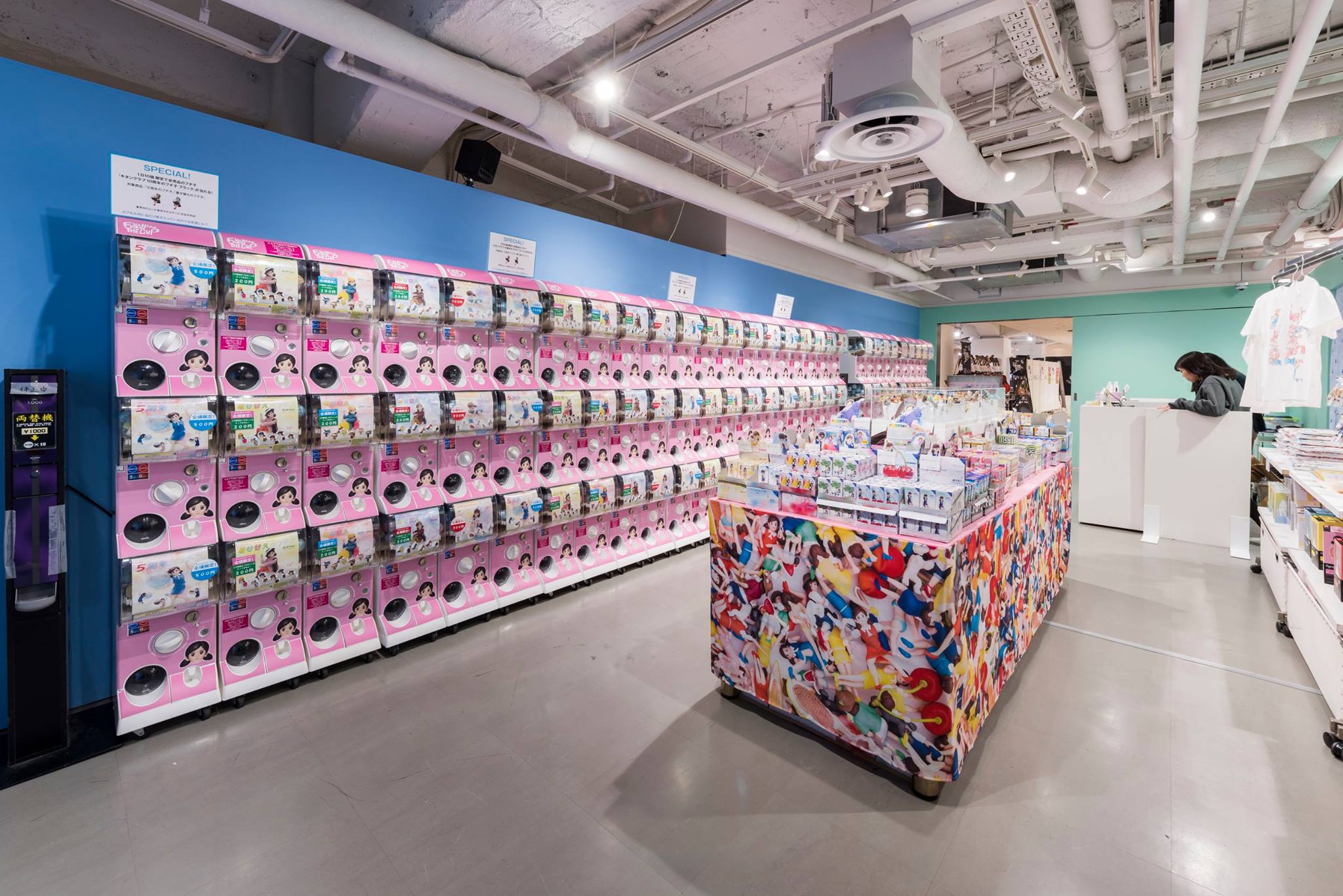 Image credit: Kitan Club
According to Kitan Club, the company has sold more than 1 million Cup no Fuchiko capsule toys since its introduction in 2012. Besides the titular OL, Kitan Club also has cup-clingers shaped like popular characters such as Pikachu, Gudetama, and Kirby, as well as unexpected ones such as a lazing cat and a hamster hanging on for dear life.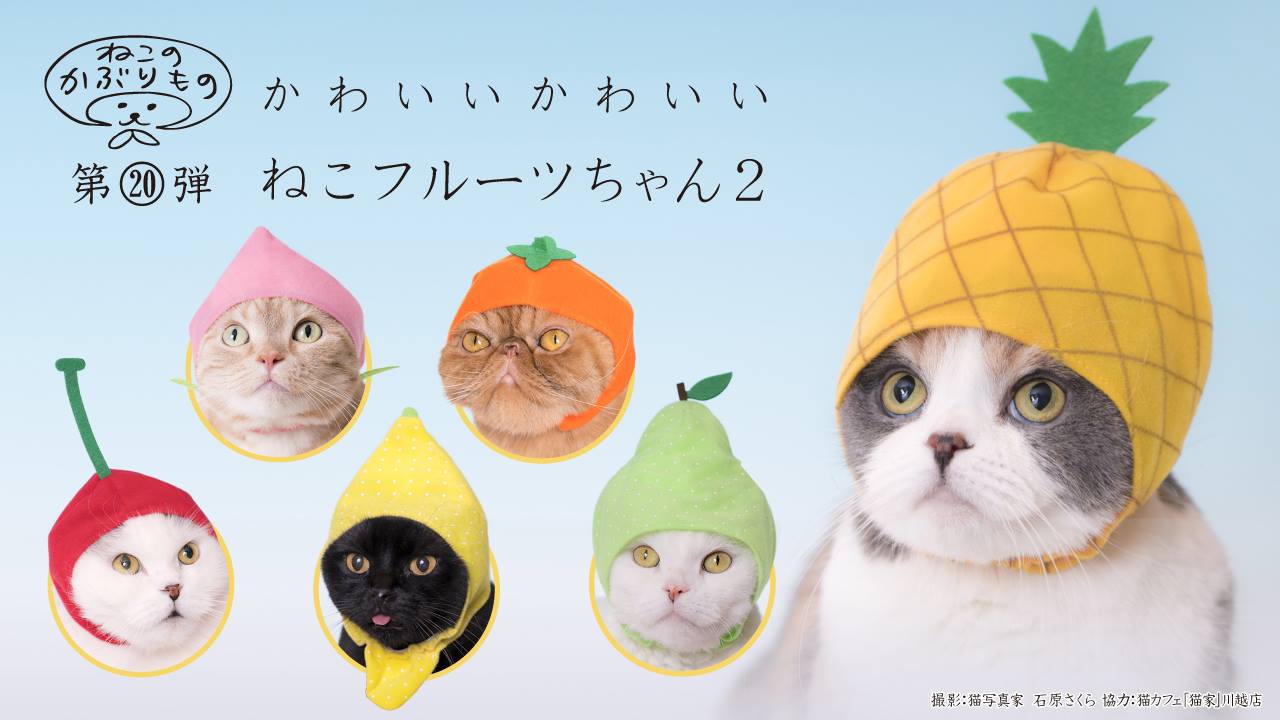 Image credit: Kitan Club
Kitan Club also has hats for cats, otter-shaped keyrings, and tiny hamster figurines topped with eggs sunny side up. That last one certainly brings new meaning to "ham and egg".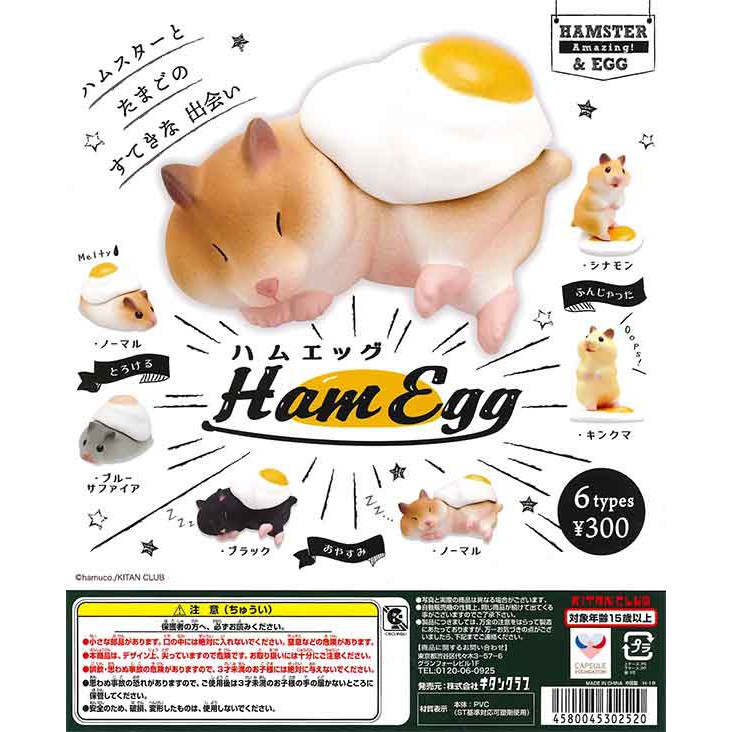 Image credit: Kitan Club
---
Where to get Kitan Club onigiri rings
---
As with most gashapon capsule toys, you can get these at gashapon machines, as well as places such as Tokyu Hands, Loft, and Plaza. Some toy stores may also have select items available. But since most of us can't travel to Japan right now, the best option is to search on platforms such as Ebay, Amazon, and online shops like JapanLA. You can find more of Kitan Club's creations here.
Also check out:
Cover image adapted from: Kitan Club
Get more stories like this!
Drop us your email so you won't miss the latest news.