Travelling to Japan in 2022
---
Months after Japan first began to welcome travellers, the country is finally further easing its border control. With effect from 7th September, Japan will be doing away with several strict regulations that discouraged international visitors from entering the country. 
However, before you hop on the next plane to Japan, note that there are limitations that come with the good news. Whether you're poised to make the big move as a student or are simply looking to make a long-awaited trip to the country, read on for our ultimate guide on travelling to Japan in the 2022 pandemic era.
For more guides, check out:
---
For tourists
---
1. Non-guided packaged tours now allowed
---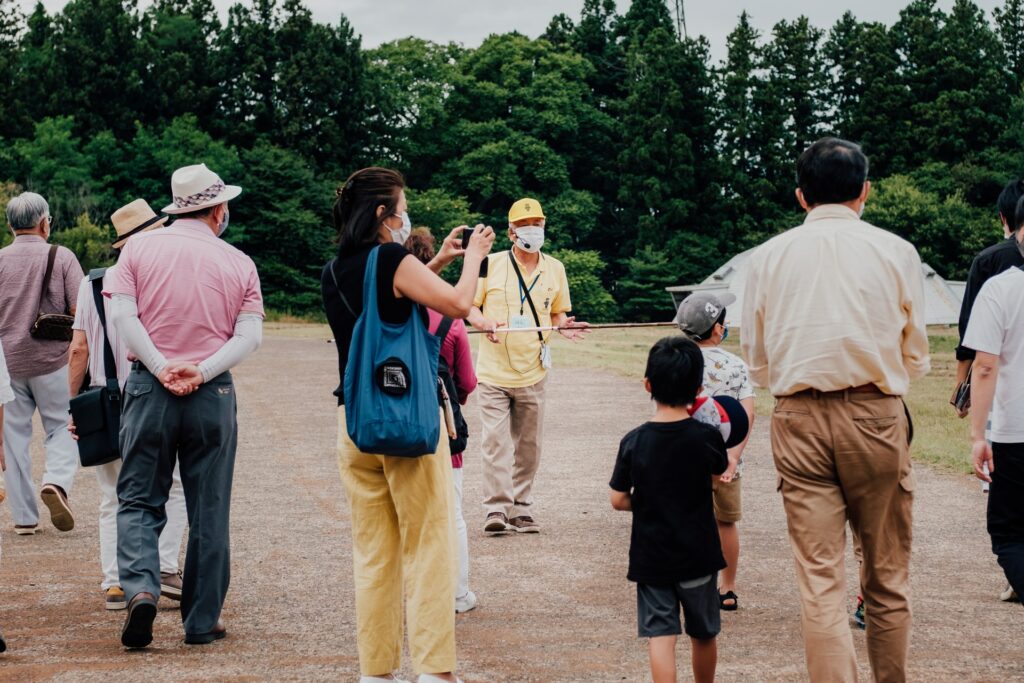 Image credit: Kentaro Toma
Previously, in order to enter Japan, international travellers had to be part of a pre-booked and guided tour led by a tour conductor. On 31st August, Prime Minister Kishida Fumio announced that with effect from 7th September, non-guided packaged tours will be allowed. 
In other words, travellers will still have to book travel packages from authorised tour agencies, and adhere to the planned itinerary. This means that solo or free-and-easy travel is still not allowed, though visitors will no longer be tagged by a tour guide.  
The daily cap of new entrants is also slated to be raised from 20,000 to 50,000 – more than double the current limit.
---
2. Pre-flight negative PCR test no longer required
---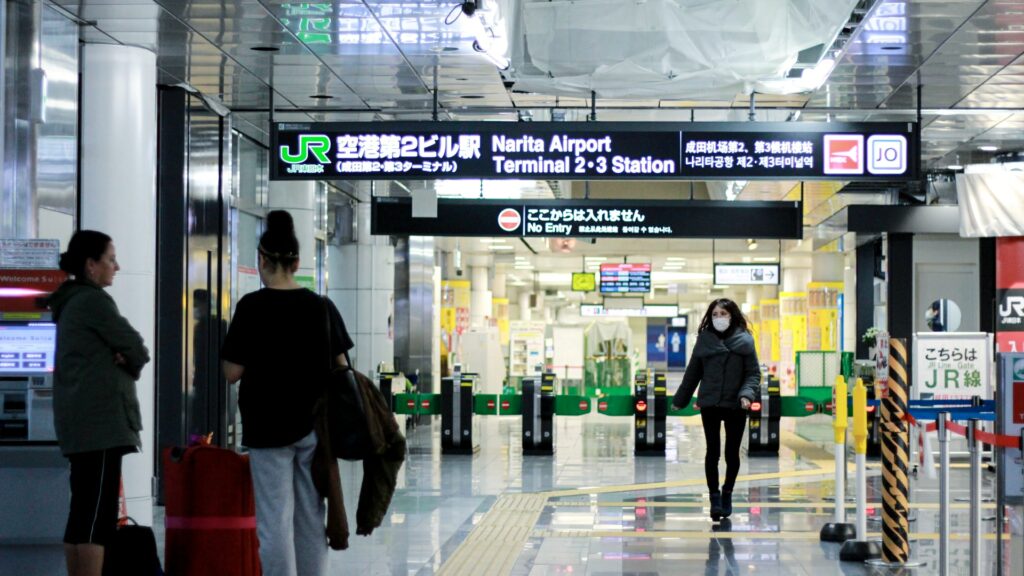 Image credit: Lourdes Tan
Previously, depending on the country you're from, you may or may not have been subject to quarantine. According to the Ministry of Foreign Affairs, countries or regions are classified as red, yellow, or blue. Passengers from the red group are required to do a pre-flight and post-arrival PCR test, on top of a 3-day quarantine as a designated facility.
However, from 7th September, individuals vaccinated with 3 doses of the approved vaccine, including a booster shot, will no longer need to test negative on a PCR test 72 hours prior to their flight.
---
3. International flights at Naha and New Chitose Airport to resume
---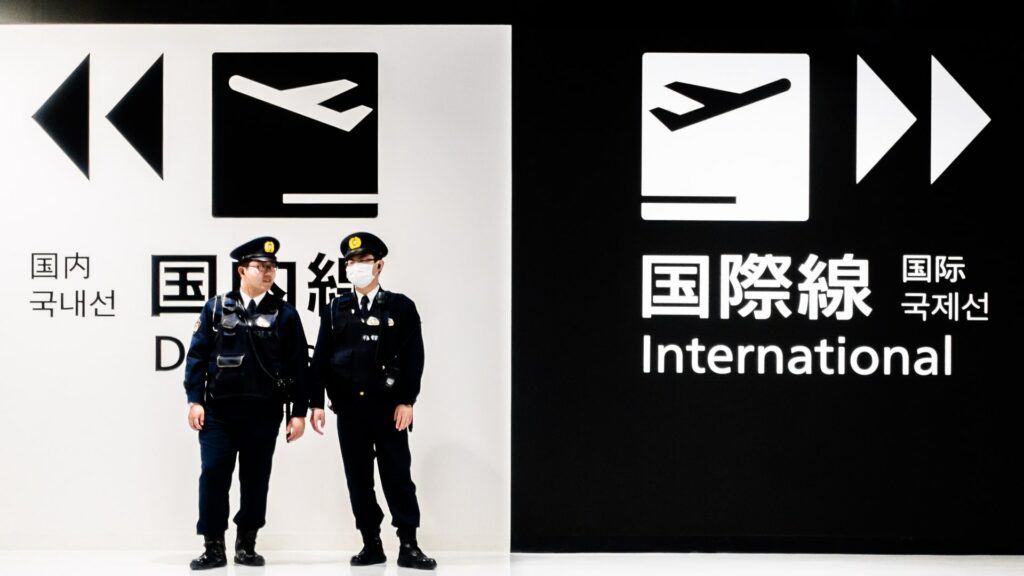 Image credit: Jay Lo
Besides the above, international flights are also slated to be resumed at Naha Airport and New Chitose Airport, gateways to Okinawa and Hokkaido respectively.
Currently, international flights can only land in 5 major airports, which includes Tokyo's Haneda and Narita Airport, as well as Osaka's Kansai Airport.
---
4. Travellers must be sponsored by Japanese travel agencies
---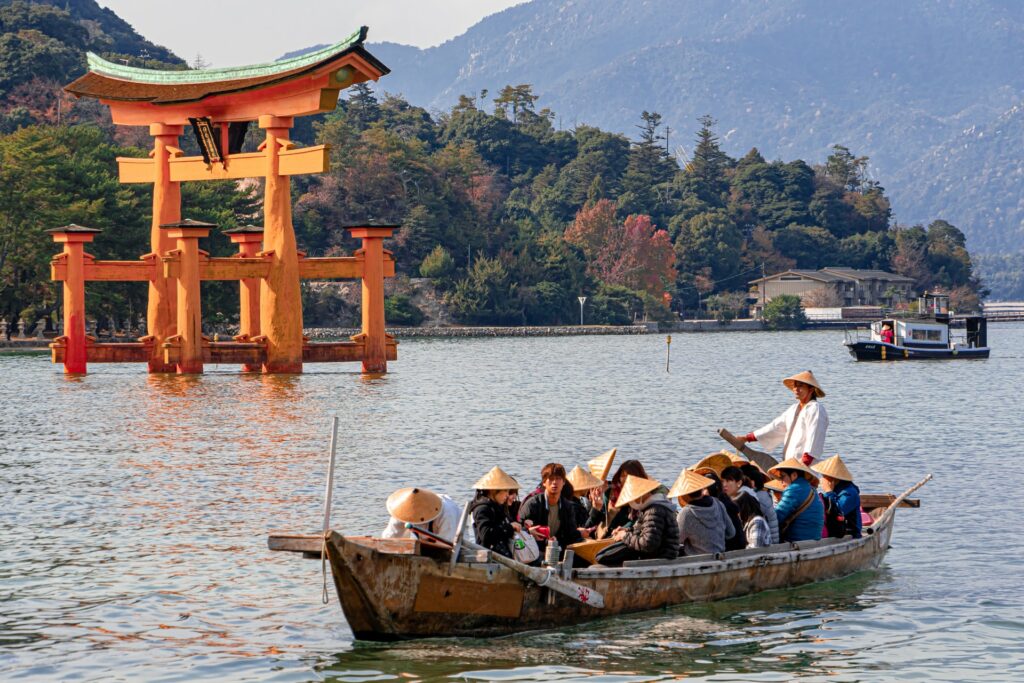 Image credit: Bing Hui Yau
Once the packaged tours are open for booking, travellers will have to be sponsored by Japanese travel agencies or similar organisations. In other words, the agencies will act as your sponsor and are responsible for your being in the country. 
According to the Ministry of Health, Labour and Welfare, the travel agencies undertaking the guided tour will have to register for the Entrants, Returnees Follow-up System (ERFS) on behalf of the participants. 
Once successfully registered, a certificate will be sent to sponsors, and the certificate can be submitted to the relevant embassy for visa application, if there is a need for one. 
---
For international students and business travellers
---
Applying for your Visa
---
1. Getting a Certificate of Eligibility (COE)
---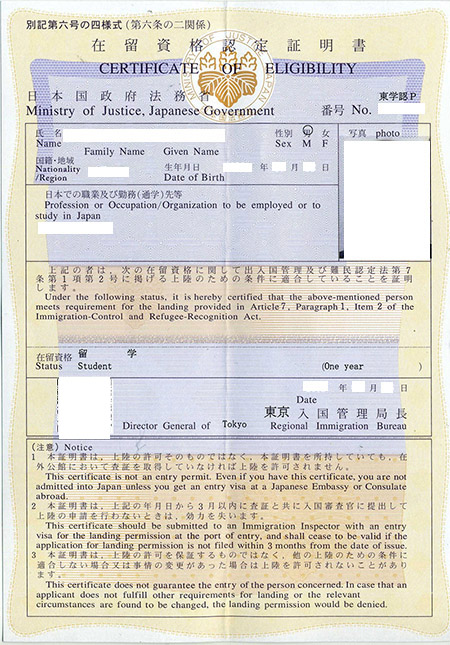 Image credit: Shinjuku Japanese Language Institution
A Certificate of Eligibility, or COE for short, is your first step to entering the country. In a nutshell, it's a document provided by the Regional Immigration Bureau, which certifies that the applicant has met all the requirements needed to reside in the country.
All paperwork and application procedures should be handled by your sponsor, which can be your employer, school, or relative. An important point to note is that your COE is not a replacement for a visa, but a required document that should be submitted to your local Japanese embassy during your visa application.
---
2. Registering for the Entrants, Returnees Follow-up System (ERFS)
---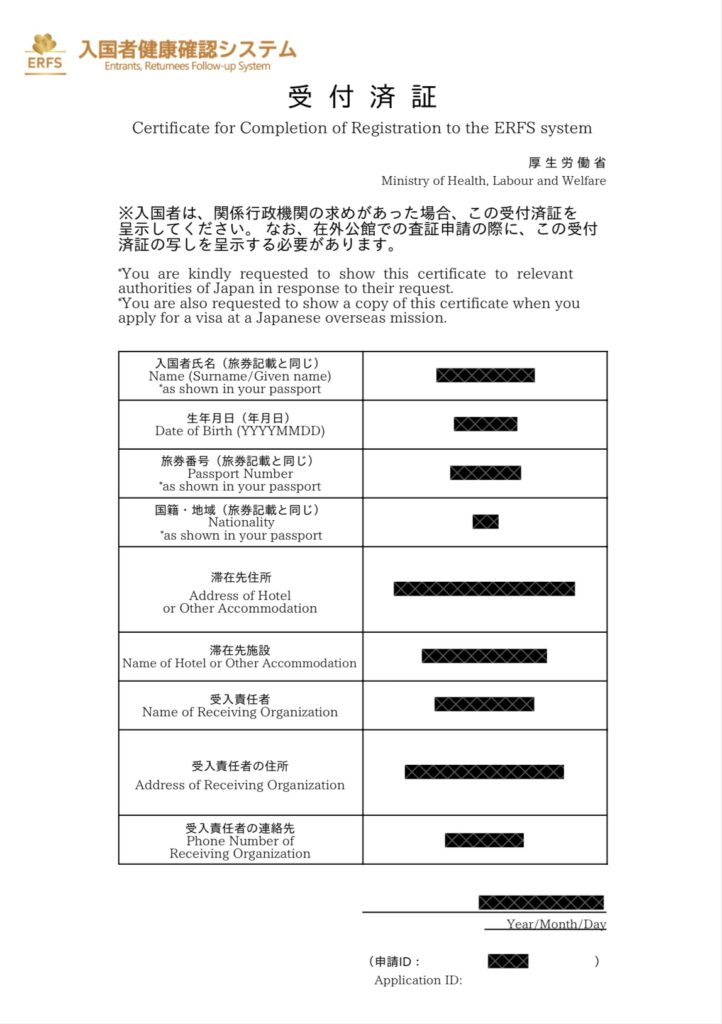 Sample of certificate 
Image credit: Xiu Ting Wong
With effect from 1st March 2022, restrictions on new foreign entries have been revised. The new border measures now require an additional document on top of the COE – a certificate for completion of registration to the Entrants, Returnees Follow-up System (ERFS).
Like the COE, sponsors will be required to register the entrants' information online. Once successfully registered, the certificate will be sent to sponsors, and foreign applicants can proceed to submit the certificate for visa processing.
---
3. Visa application
---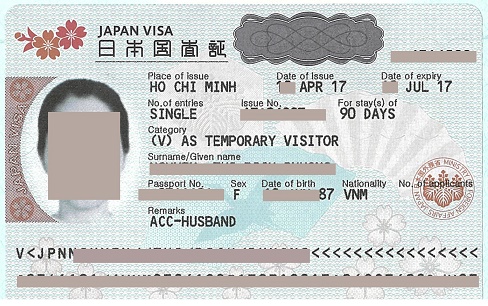 Image credit: Wikipedia
After gathering all the necessary certificates from your sponsor, it's time to head to your local Japanese embassy. The list of required documents depends on factors such as your nationality, purpose of travel, and type of visa. 
But in general, bring along your passport, a completed application form, photograph in the specified dimensions, your COE, and your ERFS registration certificate. Due to the pandemic, your local embassy may require visitors to book an appointment in advance, so call ahead before going. 
Once the application is submitted, it should take a few business days. Again, the duration varies, and you may return to pick up your visa once it's issued. 
---
4. Enter Japan before your COE expires
---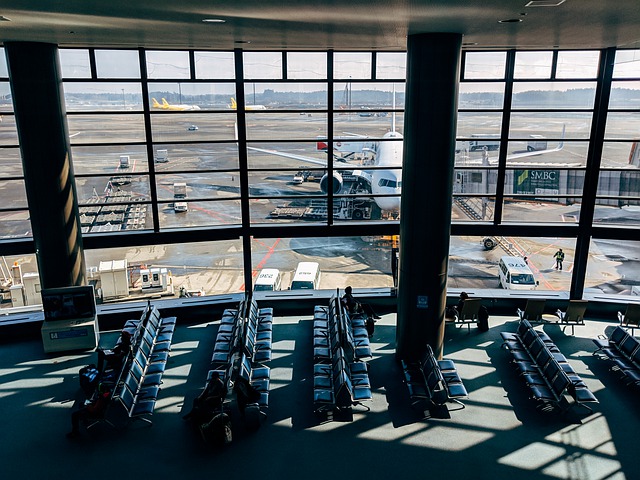 Image credit: viarami
In principle, a COE is only valid within 90 days of its issue. Applicants have to enter Japan before the deadline, otherwise it becomes invalid.
But due to the ever-changing border restrictions, Japan has extended the validity period. For COEs issued between 1st January 2020 to 31st January 2022, they expire on 31st July 2022. Those issued from 1st February 2022 to 31st July 2022 are valid for six months.
---
Other preflight procedures
---
1. Getting a Yunyu Kakunin-sho for your medication
---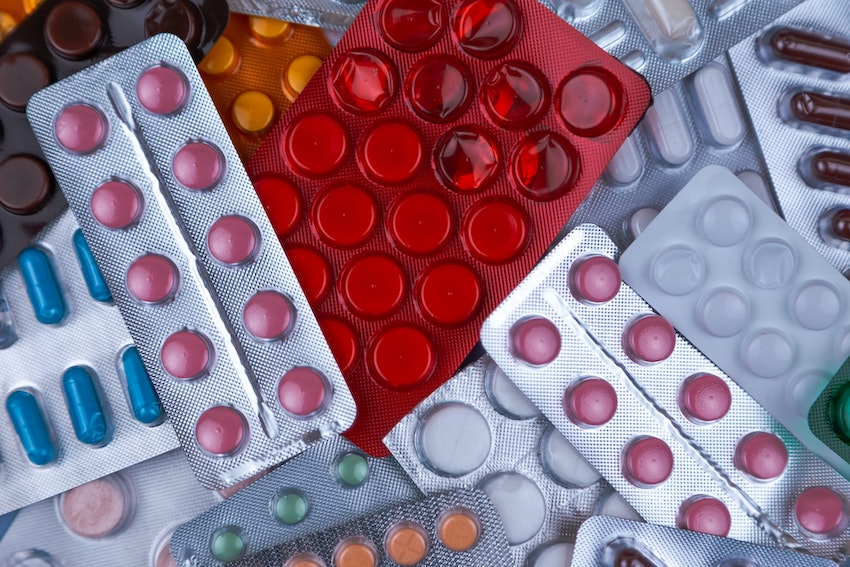 Image credit: Volodymyr Hryshchenko
Formerly known as Yakkan Shōmei (薬監証明), a Yunyu Kakuninsho (輸入確認証) is a permit for medicine importation. Travellers can only bring along more than one month's supply of prescription medications, pharmaceuticals, and medical devices, if they've obtained a certified yunyu kakuninsho beforehand.
In the application document, detail the prescription item and quantity, then attach a doctor's note and your flight itinerary. Email the PDF file to the relevant authorities of the airport at which you will be landing. Depending on the volume of applications that are being processed, it can take up to a few business days, so make sure to factor in enough time before your flight.
After you receive a certified permit, bring along a hard copy of it and declare your medication during customs clearance.
---
2. Download and register on the MySOS app
---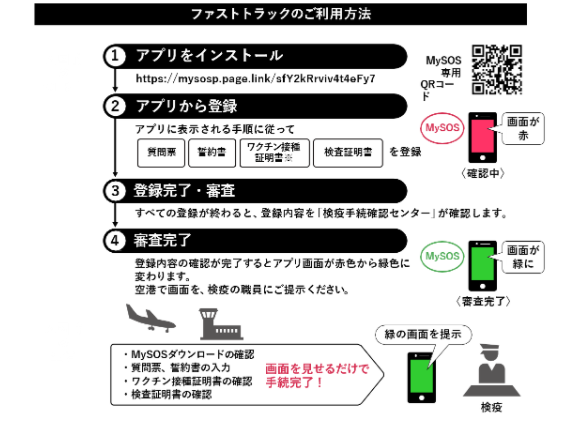 Image adapted from: Ministry of Health, Labour and Welfare
In order to expedite arrival procedures, the Fast Track was implemented at major airports such as Kansai International Airport and Narita International Airport. New foreign entrants can complete parts of the immigration procedure in advance by installing the MySOS app.
To register the necessary documents, you must first fill out the questionnaire and written pledge. The app will then prompt you to submit your vaccination certificate and a negative test result for COVID-19.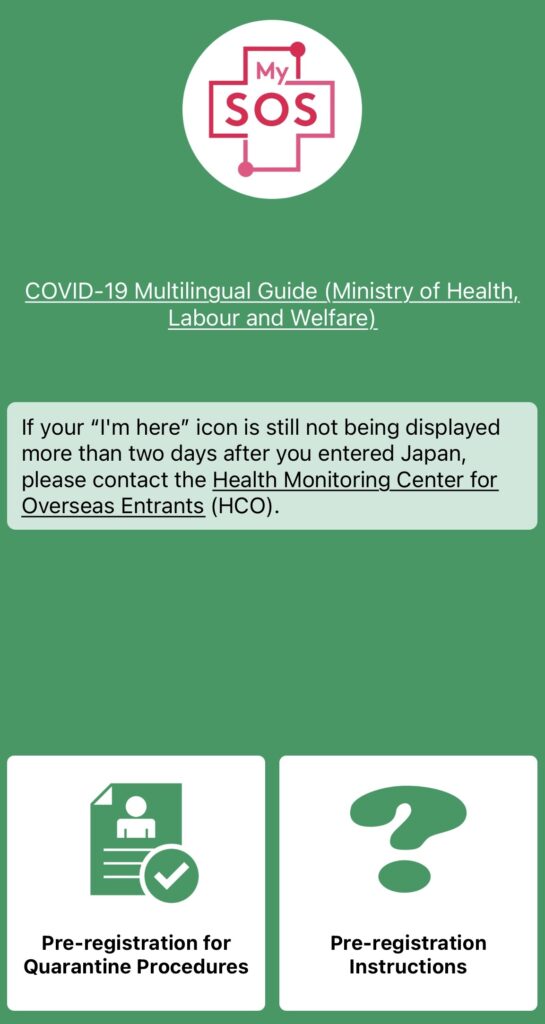 Image adapted from: Xiu Ting Wong
The screen will remain yellow while your documents are being reviewed. After they are verified and good to do, your screen should turn green, and you can flash the page upon arrival in Japan. 
The whole process is relatively smooth, with each step of verification taking only around 20 minutes. That said, the preflight Fast Track application has to be completed at least 16 hours in advance before your arrival.
---
3. Prepare your vaccination certificate
---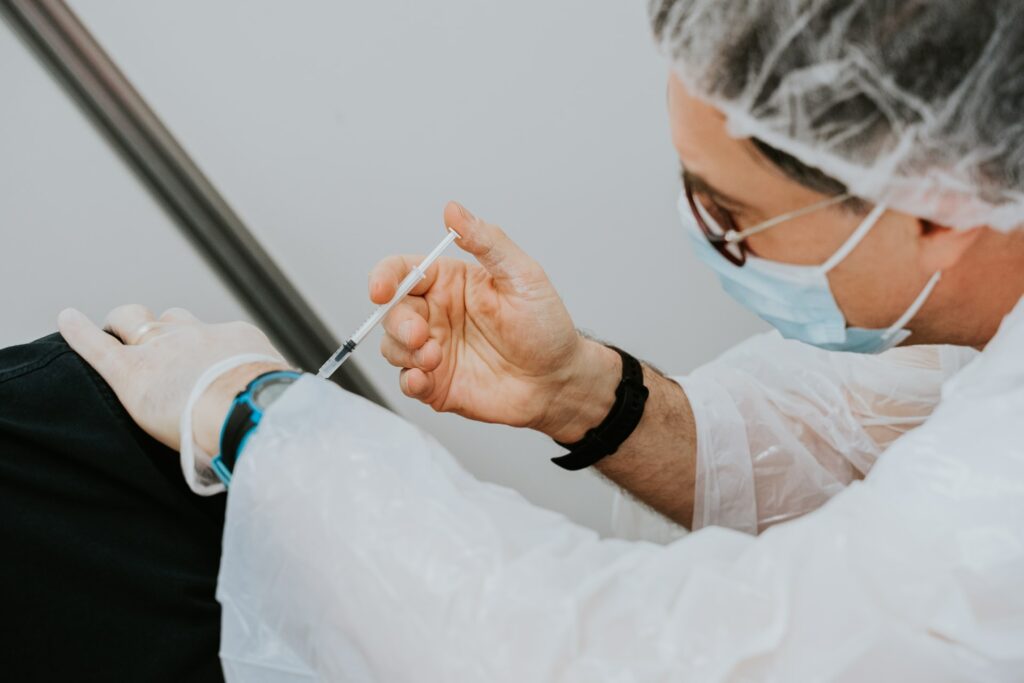 Image credit: Mat Napo
Like many countries, Japan requires travellers to be vaccinated. Prepare a valid vaccination certificate that's issued by the government in your country. The document should detail your name, passport number, manufacturer of vaccines, vaccination dates, and at least two doses of approved vaccinations.
Before you get on the plane, the airline will do a quick scan before allowing you onto the plane, so bring along a hardcopy of the certificate. 
---
4. Prepare a copy of your Written Pledge
---
In compliance with border measures, new entrants are to submit a signed copy of the Written Pledge. The two-page document outlines measures you will be required to observe, which includes providing updates on your location, complying with requests from relevant officials, staying at home, and more.
Those refusing to sign will be assigned to a quarantine location to self-isolate, and any violation of the clauses may result in deportation.
Upon arrival, submit the signed copy of your pledge to the airport quarantine station when prompted.
---
5. Money matters
---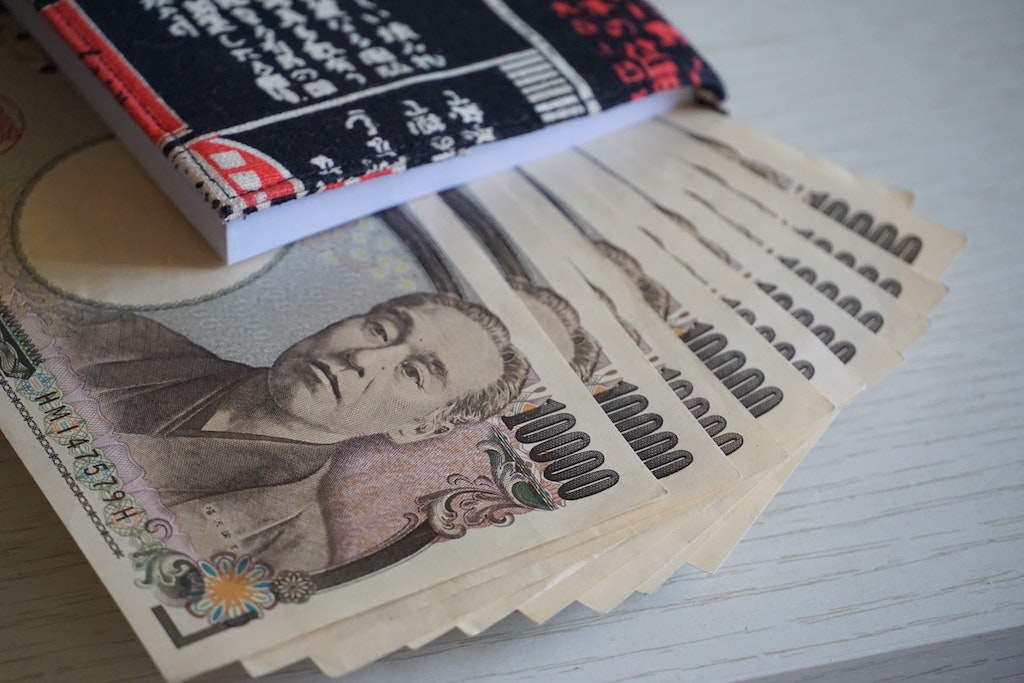 Image credit: jun rong loo

With the sharp fall in the value of Japanese yen recently, we recommend changing just a minimal amount of the local currency in advance. 
Multi-currency digital wallets such as YouTrip and Revolut allow you to make in-app currency exchanges without having to worry about lugging a huge amount of cash around. While smaller mom-and-pop shops may not take cashless payments, the cards can be used at most convenience stores, chain shopping malls, and supermarkets.  

---
What to expect after landing
---
1. Be prepared to show your MYSOS app
---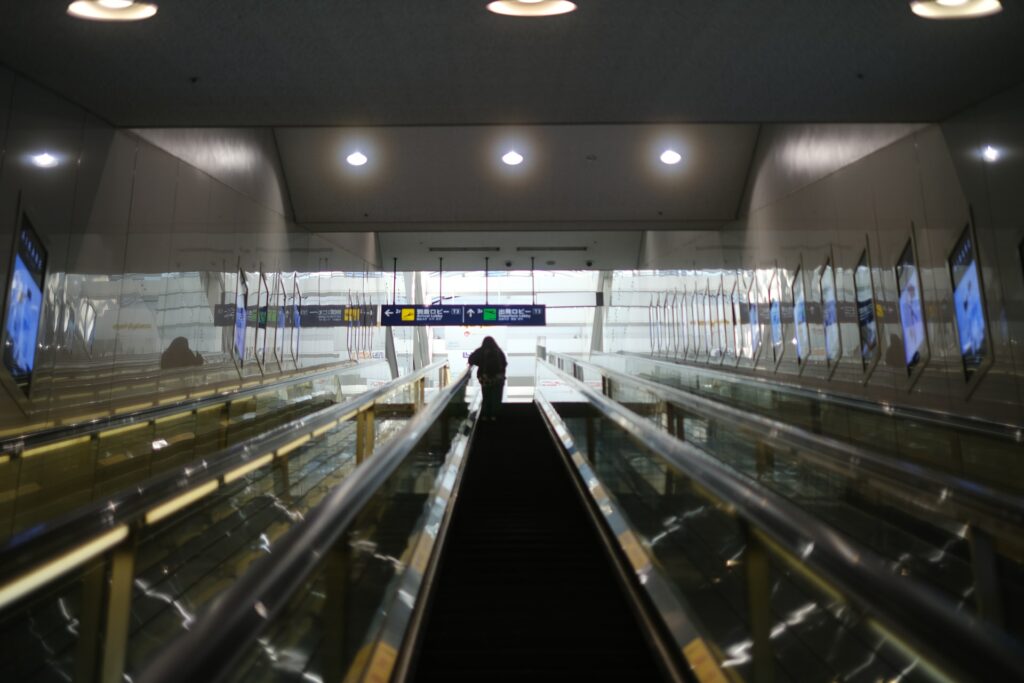 Image credit: Koko Photo
Once you touch down, you'll be guided through rounds of checks, going from station to station. Get the green screen on your MySOS app ready as it will be the first thing the quarantine staff will check.
After they've verified your pre-registration, you'll be handed a piece of document – they call it "Health Card" – attached to a small slip of yellow paper printed with a checklist.
---
2. Declaring your travel history
---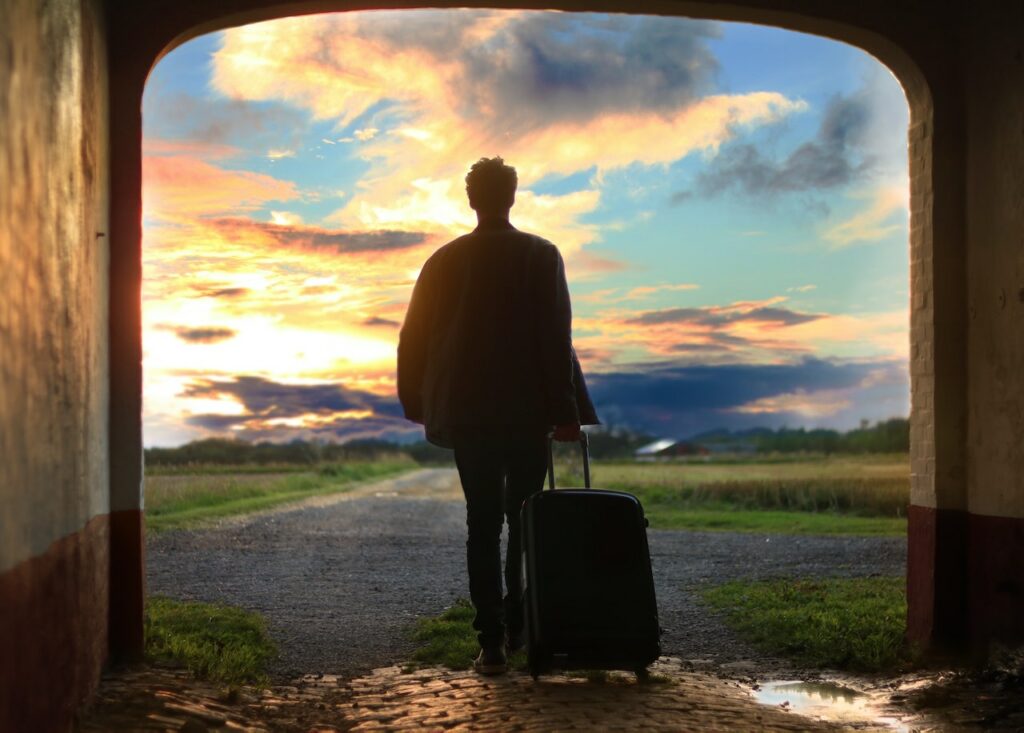 Image credit: Mantas Hesthaven
And so begins the process of getting in line and going through several stations. Besides collecting the questionnaire for COVID-19 related measures, which should be given to you on the plane to fill out, the staff will also ask about your travel history and a series of other questions. Be clear about where you've been in the preceding 14 days before entry.
---
3. Collecting saliva samples for the COVID-19 test
---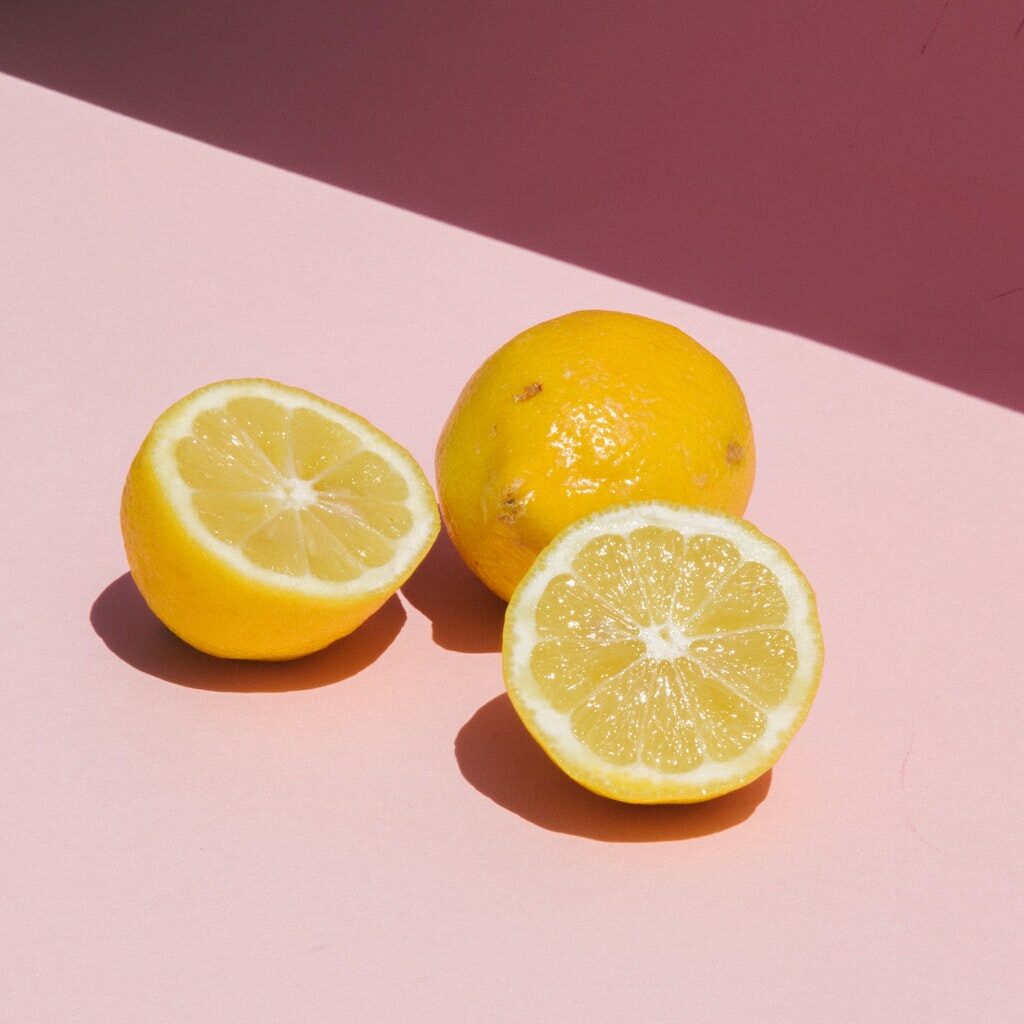 Image credit: arianka ibarra
Next, to conduct a PCR test, new arrivals will be given an empty plastic tube that's labelled with a number, as well as a funnel. Proceed to the booths and spit several times into the tube to ensure that enough saliva is collected.
If you're having some trouble, look at pictures of lemons within the space as it'll help stimulate saliva production. To make sure that your saliva sample is clear and free from food residue, refrain from eating or drinking – not even water – 30 minutes before landing.
---
4. Having your application settings checked
---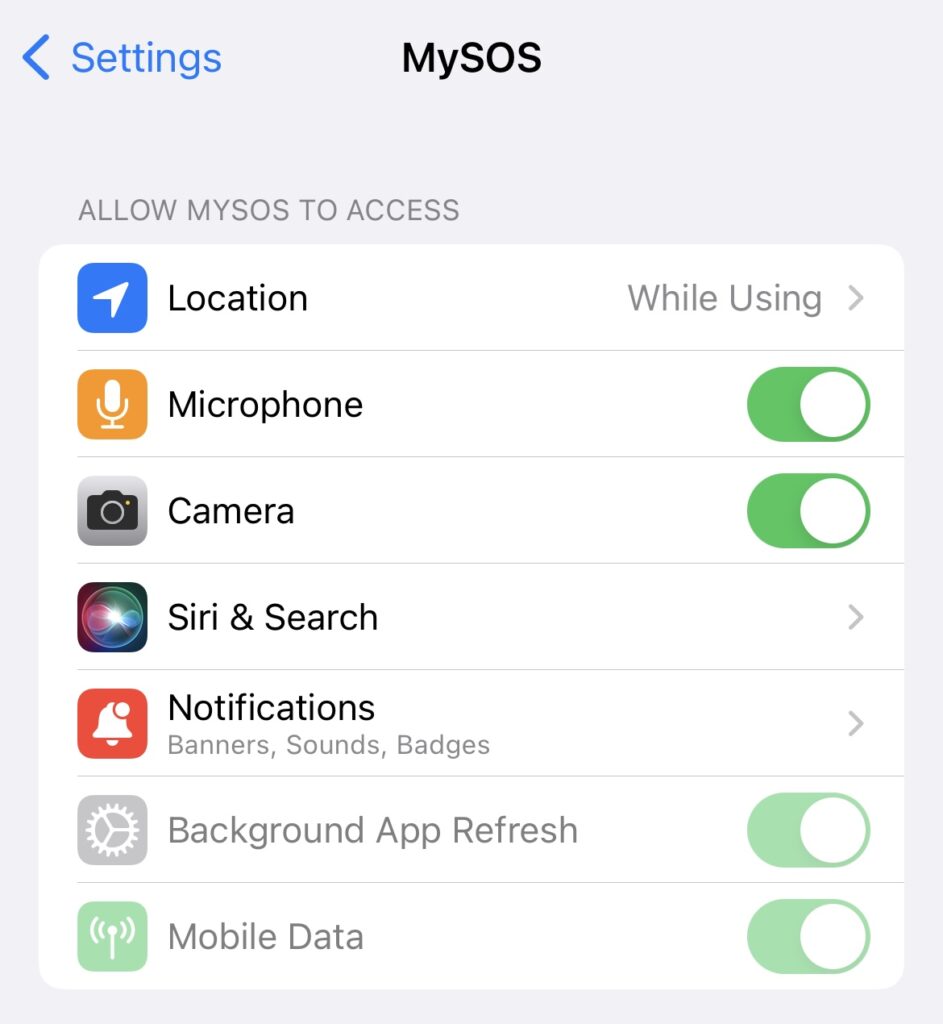 Checking the location settings of the MySOS app
Image adapted from: Xiu Ting Wong
Once the spit tests have been done and dusted, and you've passed your saliva sample to the personnel, you're just a few steps away from officially setting foot in Japan. 
The next procedure is a short one – you'll be guided by a staff member to ensure that your location and notification settings for the MySOS app are switched on.
---
5. Waiting for the test results
---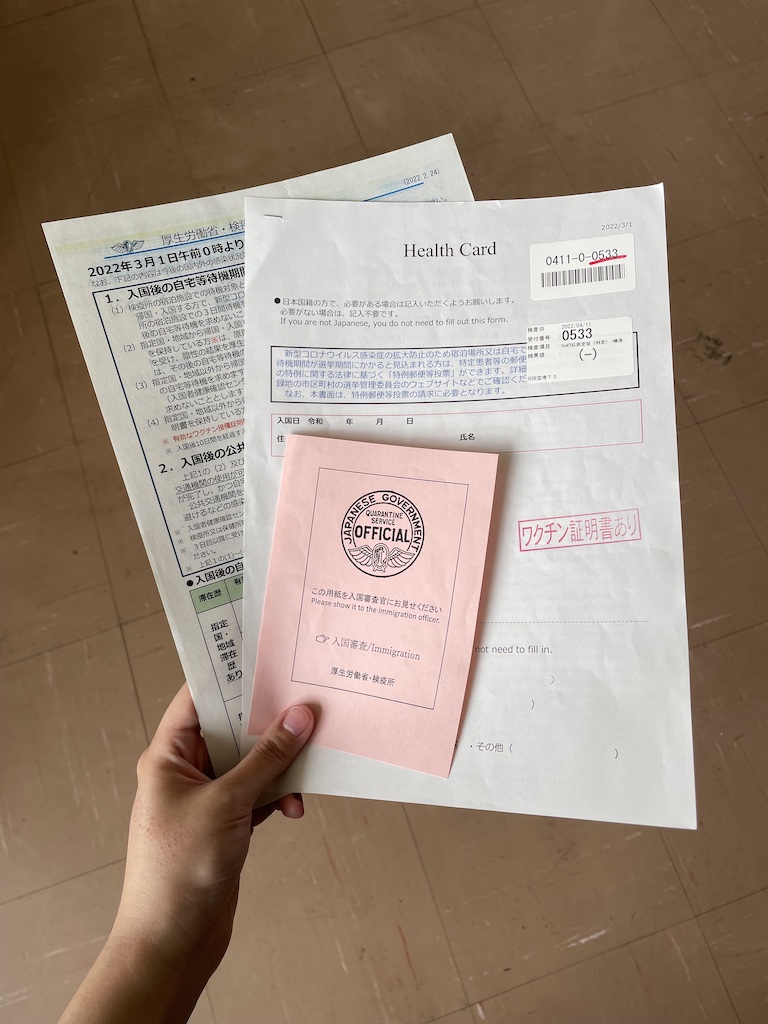 Image credit: Xiu Ting Wong
After walking back and forth within the airport, all you've got to do now is wait for your test results in the waiting area. Remember the saliva sample tube that was labelled with a number? When the results are out, your assigned number will be displayed on numerous monitors in the area.
Head over to the counter – the staff will hand you a pink slip of paper if you've tested negative and are good to go. The whole process can take at least one to two hours, but that's a rough estimate as waiting time varies depending on the crowd size.
---
6. Going through immigration and getting your zairyū card
---
We never thought this day would come after two years of border closures, but here we are, just one stamp on our passport away from the land of next-level convenience stores.
From here on out, it's pretty much standard procedure. The custom official will scan your passport and look through the standard disembarkation card and customs form. 
If there are no problems, you'll be issued your zairyū card (在留カード; residence card), an identity card that's issued to foreign residents who plan to live in Japan for more than three months. With that done, you are now well on your way. 
---
7. Factoring enough time for domestic transit
---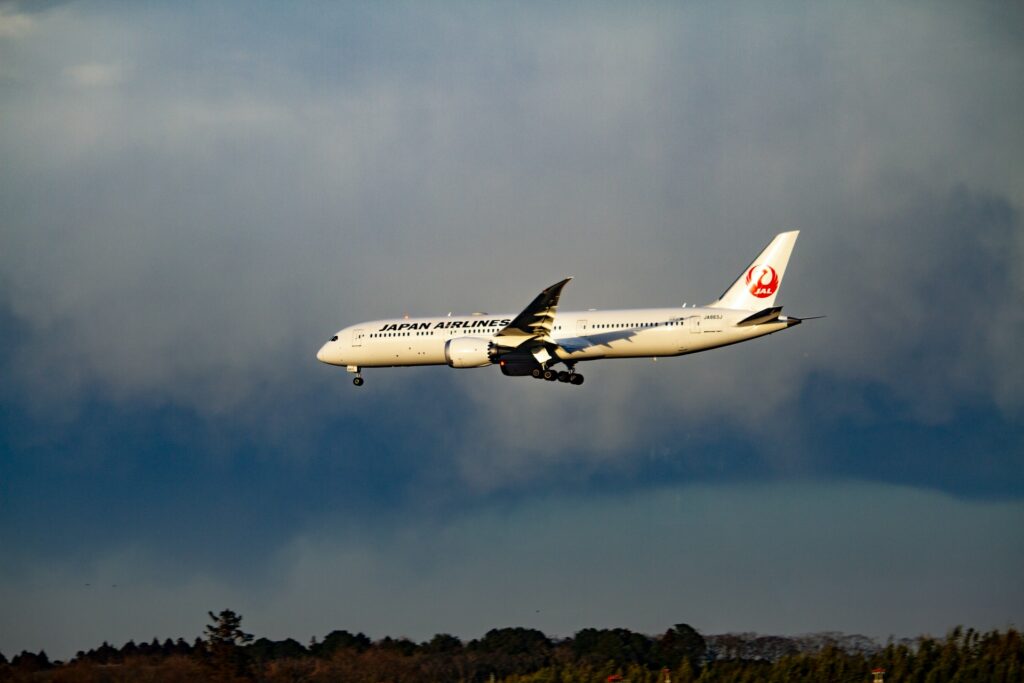 Image credit: Denisse Leon
For travellers who are making a connecting flight in Japan, it's imperative to factor in enough time to catch the domestic transfer. All international arrivals have to go through immigration procedures at the landing airport before you can pick up your luggage, get out of the international terminal, and commute to domestic terminals to catch your next flight. 
To play it safe, make sure there's at least four to six hours between your flights. Alternatively, if you've missed your flight, rescheduling to the next available one is also an option.
---
8. Transportation
---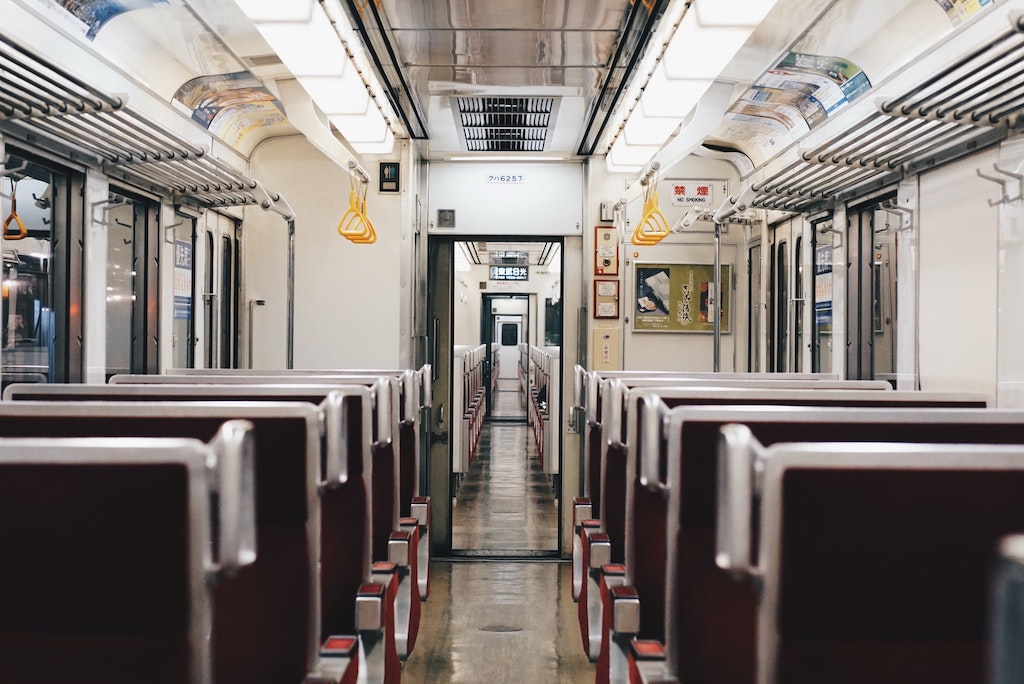 Image credit: Finan Akbar
Under renewed border regulations, travellers who are fully vaccinated (three doses) or entering Japan from a designated country are allowed to use public transport within 24 hours to commute from the airport to their accommodation after the COVID-19 test has been taken. 
That said, the government strongly urges all to take the shortest route possible and practice social distancing.
---
9. Wearing a mask
---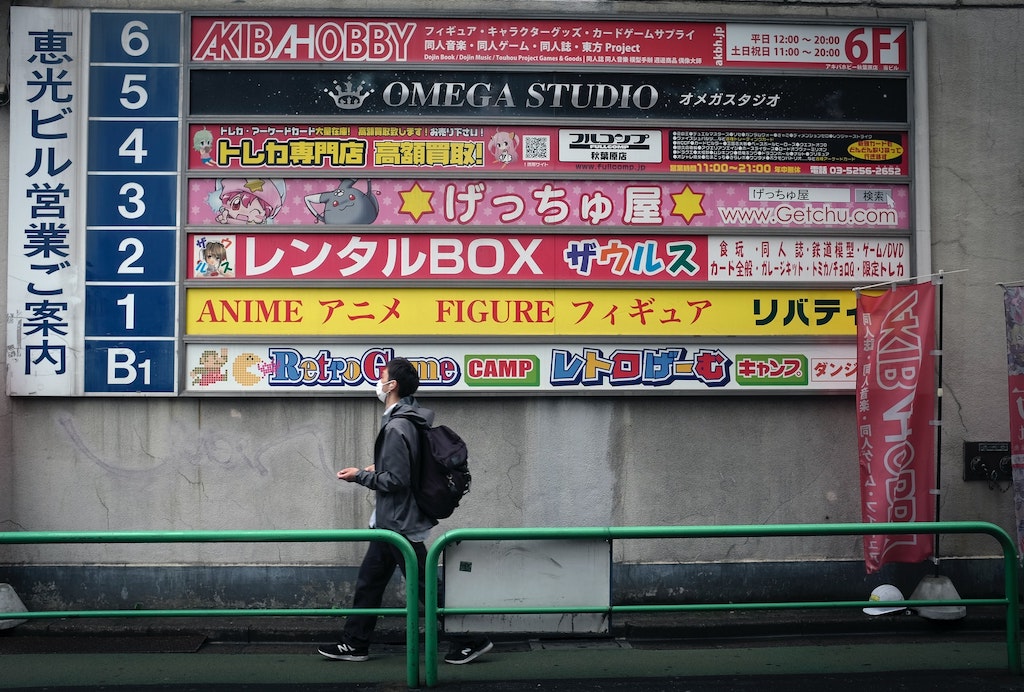 Image credit: Hakan Nural
Even though mask mandates were never officially issued in Japan, you'd be hard-pressed to find a local who doesn't have half their face covered. Wearing a mask is still a norm in the country, and with the number of COVID-19 cases rising recently, it's better to be safe than sorry. Mask up, even if you're in open spaces or outdoors.
---
10. Quarantine, if necessary
---
As determined by the Japanese government, citizens from countries that are deemed to have the Omicron variant under control can avoid self-quarantine. Depending on your vaccination status and departing country, the quarantine period can last from three to seven days. Arrival counts as day zero, which means quarantine will take place over the three subsequent days. 
Even if you've managed to escape being cooped up in a room, do your due diligence and avoid the 3Cs – closed spaces, crowded places, and close-contact settings – for your first few days in the country. 
On a side note, if you test positive at the airport, you will be asked to recuperate at a designated quarantine facility.
---
Guide to travelling to Japan in 2022
---
Judging by the trend so far, it looks like Japan is playing it safe and easing regulations in stages. Though self-guided tours are still banned for now, it is a positive sign that the country is gradually opening up to tourists and foreign arrivals.
This article will be updated periodically when there are new regulations, so keep your eyes peeled for the latest news on this space. 
For more travel tips, check out: 
---
This article was updated on 31st August 2022 by Xiu Ting Wong.
Cover image adapted from (clockwise from top left): Volodymyr Hryshchenko, JC Gellidon, Kentaro Toma and Sho K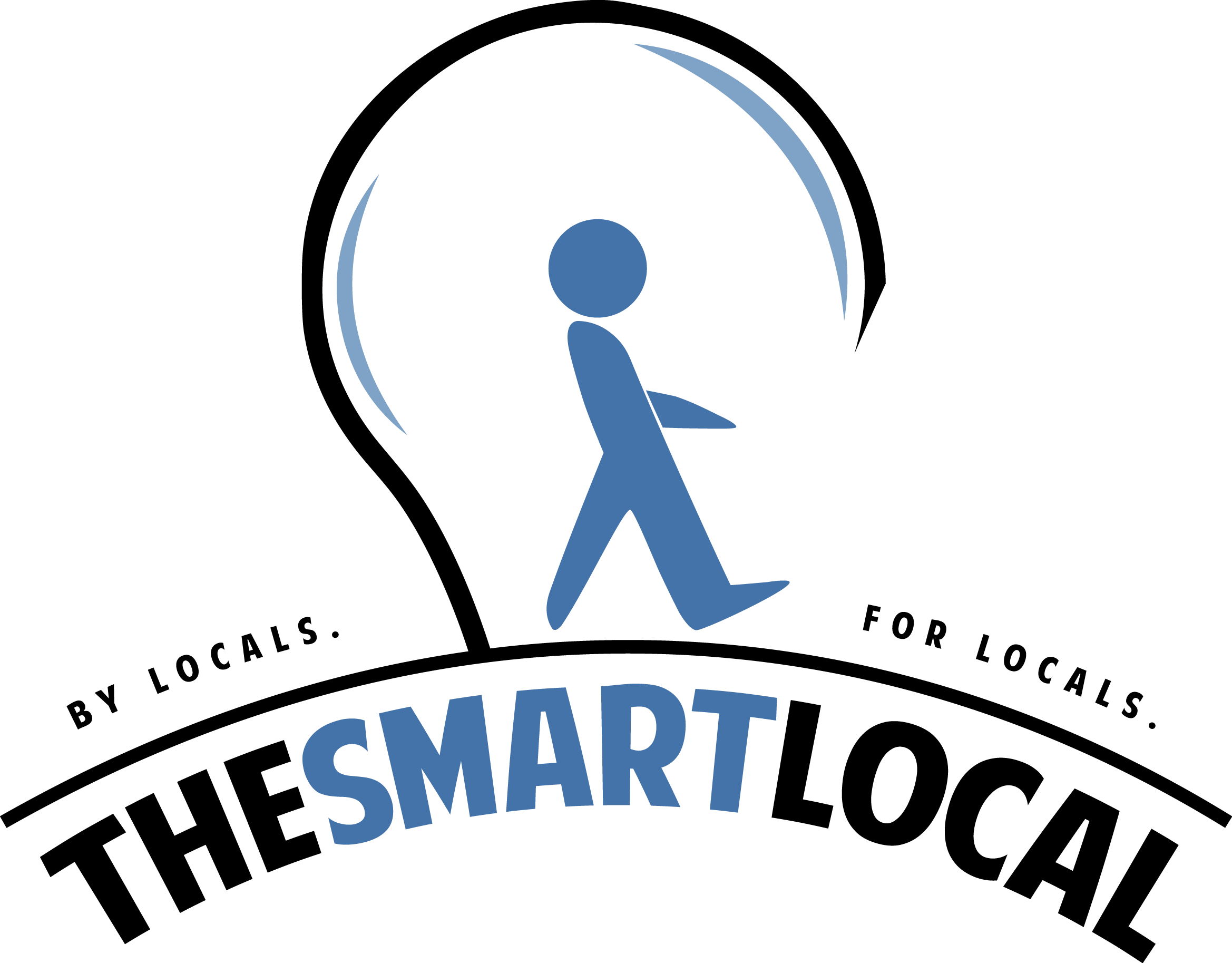 Drop us your email so you won't miss the latest news.