3D cat portraits made using felt wool
---
One quick glance at this amazing craft and you would think that it is simply a photo of a real cat. Using felt wool, a Japanese artist creates exceedingly realistic portraits of cats for owners who want a keepsake of their cats, especially for those who have passed.
---
Realistic cat portraits made using felt wool
---
Sachi, the master behind the realistic cat portraits, often goes by Wakuneco. She started felting as a hobby back in 2015 before she amassed a huge following of over 260,000 subscribers on YouTube. Upon gaining fame, Netflix featured her on their documentary, Cat People.
Her alias, Wakuneco, comes from the Japanese words waku (枠; frame) and neko (猫; cat) which, when put together, translates to "cat in a frame".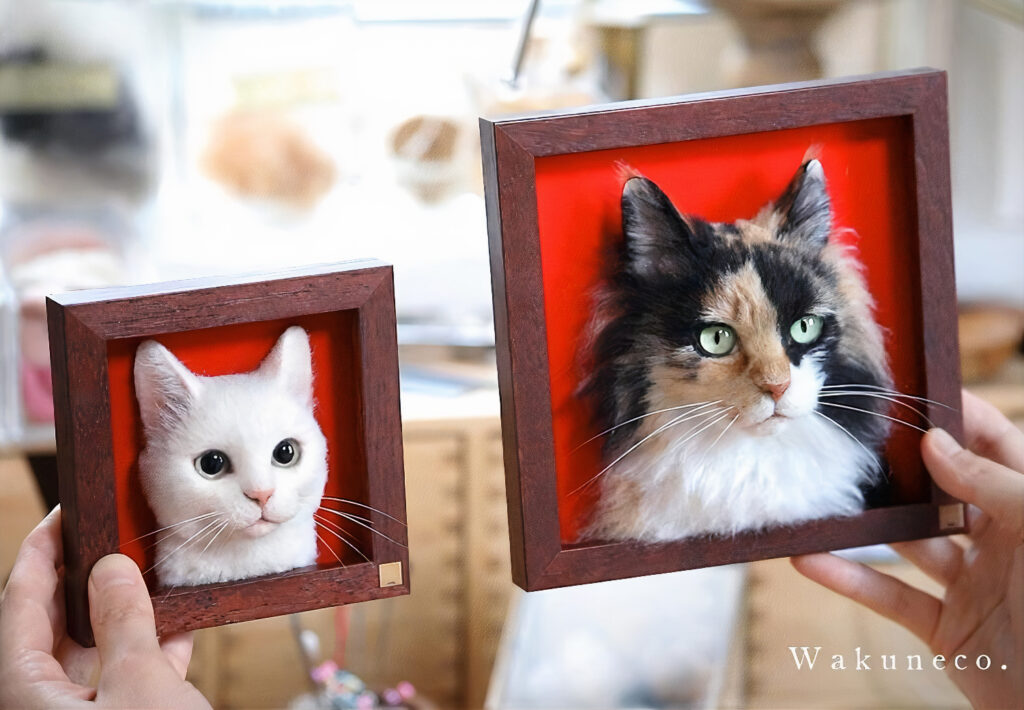 Image credit: @wakuneco
---
Sachi's careful and detailed process
---
To ensure that the end product resembles the cat subject as close as possible, Sachi goes to great lengths to craft each portrait. Typically, she starts off by obtaining photos of the cat from the owner. In the case of Cat People, however, she went to the owner's house to take the photos.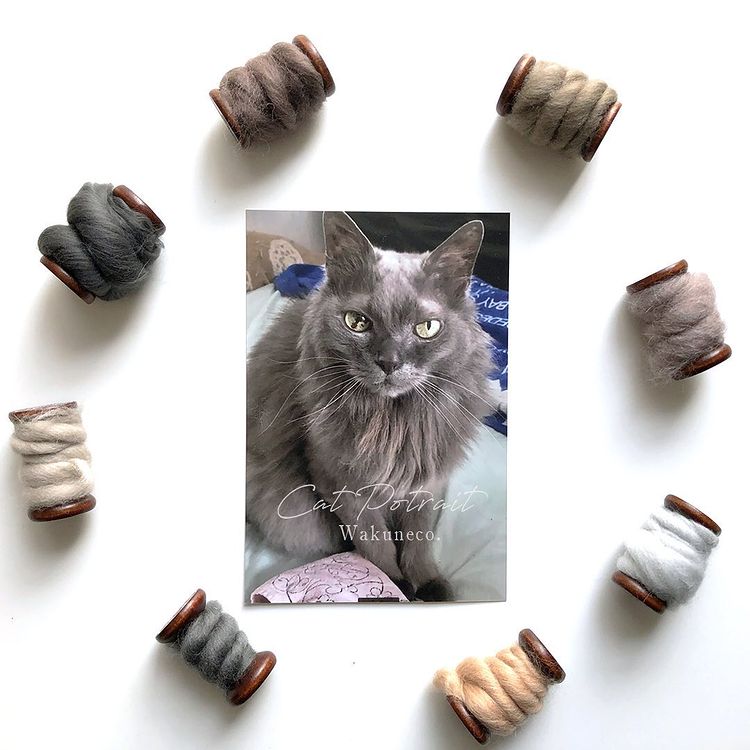 Image credit: @wakuneco 
Sachi edits the photo to a more neutral tone, and prints it out so that she can refer to it when she begins the felting process. She relies heavily on the photos to ensure that the colours that she uses are as accurate as possible.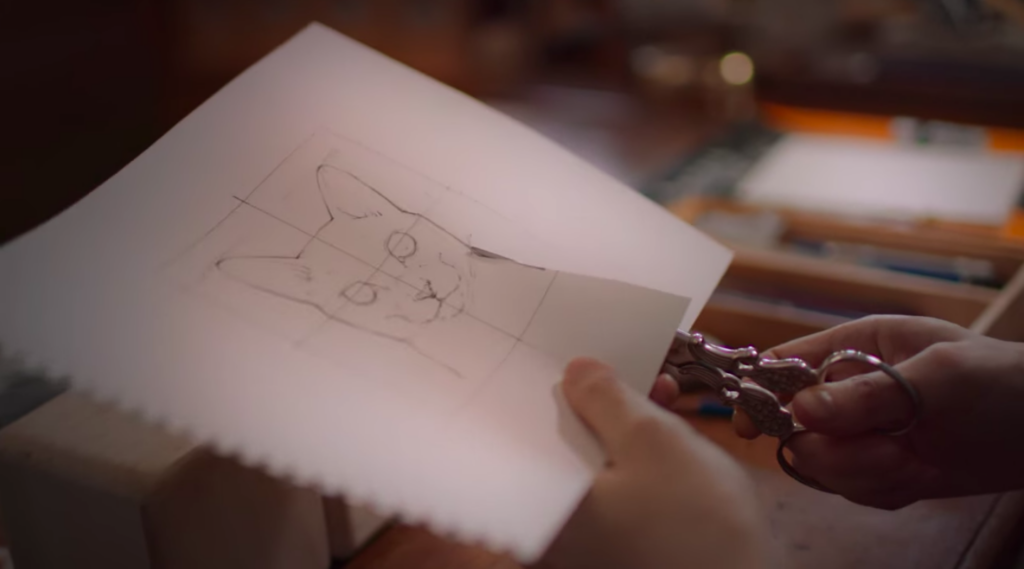 Image adapted from: Netflix
Sachi sketches out the cats to actualise her artistic vision, as well as to get the correct proportions to make the felting process smoother.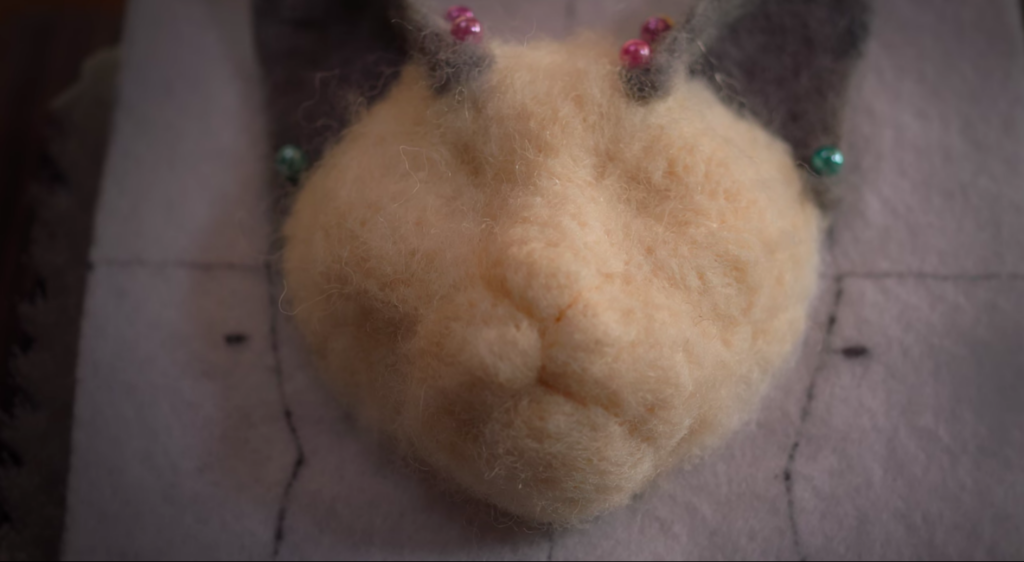 Image adapted from: Netflix
Due to the amount of effort and care she puts into them, it can take Sachi a few months to complete each portrait. She even pays extra attention when building the base, as she wants to ensure their endurability.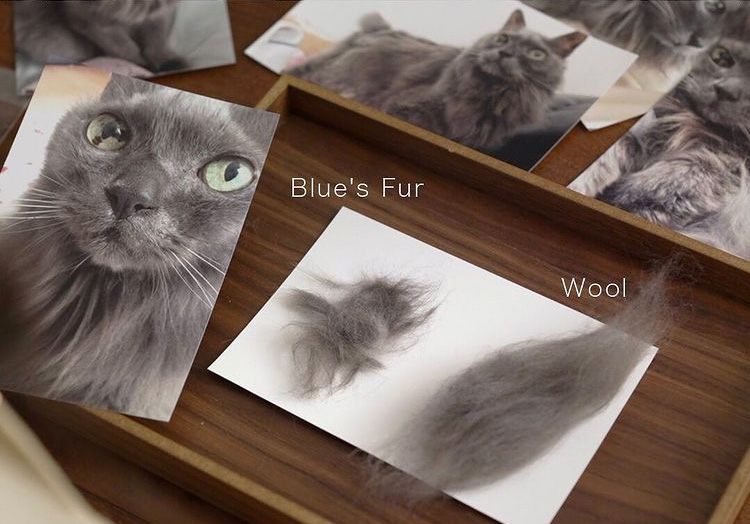 Image credit: @wakuneco 
For some of the customers' whose pets have passed, they would send their cats' fur to Sachi, who would then incorporate them into the felt wool. This is truly the perfect keepsake of their beloved cats.
---
Learn how to felt your own cat portraits
---
Sachi also uploads her creation process on her YouTube channel, giving viewers a glimpse of what it takes to produce a portrait of such quality. For those who are interested in making their own portraits, she also has videos that teach her viewers basic needle felting techniques. 
Here's how she makes the hyper realistic cat eyes:
Video credit: Wakuneco.わくねこ羊毛フェルト
---
Realistic 3D cat portraits made out of felted wool
---
For pet owners whose pets have passed, felted wool portraits might just be the perfect memento of your beloved fur babies. If you are looking to commission Wakuneco for a cat portrait, do keep a lookout on her website as she only opens commissions periodically.
Alternatively, you can watch her video tutorials and craft your own pet portraits. After all, it does add to its sentimental value should you choose to create it yourself.
Also check out:
---
Cover image adapted from: @wakuneco and @wakuneco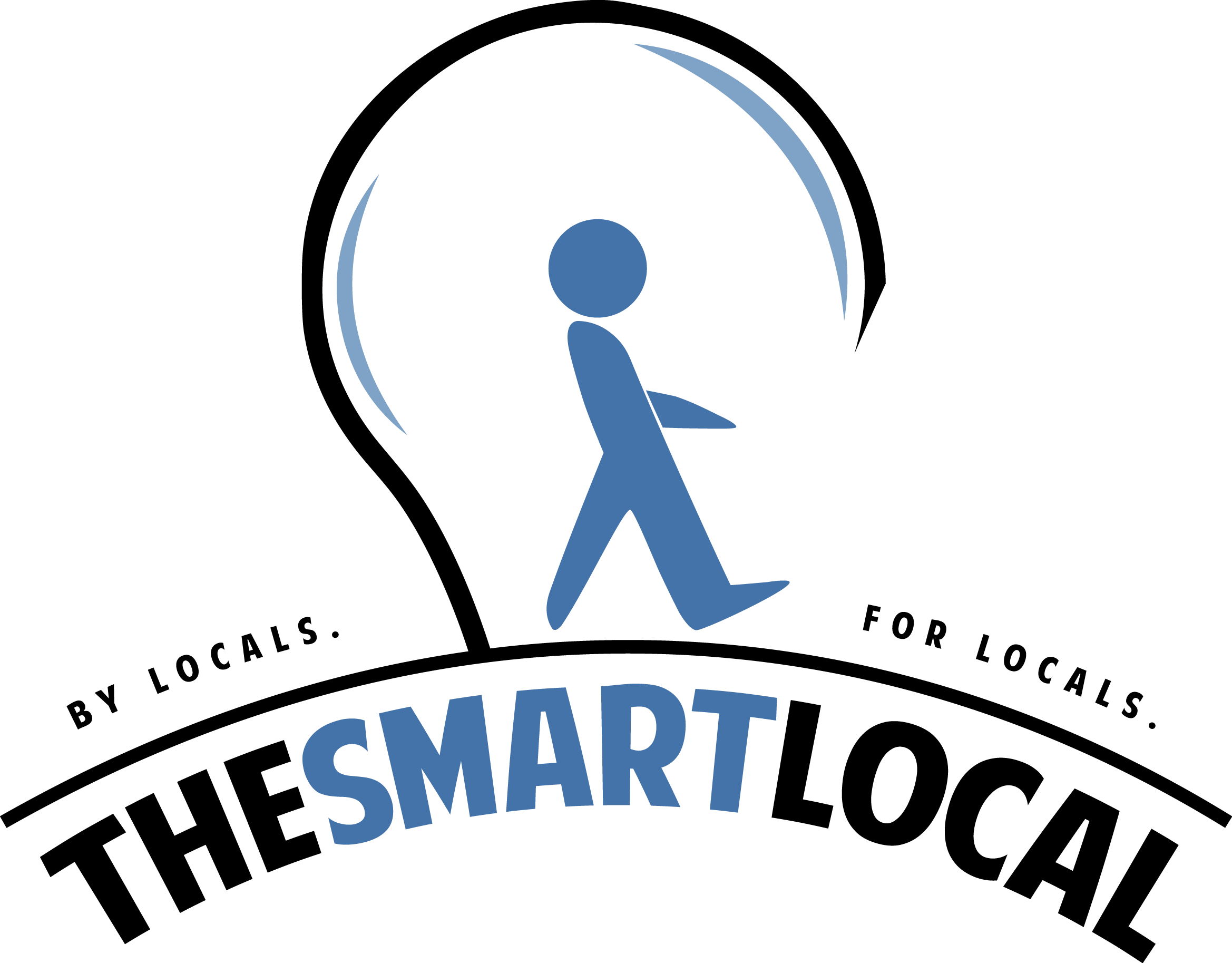 Drop us your email so you won't miss the latest news.