Fujiwara's DIY 3D Shinjuku cat billboard
---
Before the night of 13th July 2021, Oreo was just a normal black neko who enjoyed comfortable naps in the house of Fujiwara, a Japanese artist. But Internet fame knocked on the feline's door when Fujiwara recreated the iconic 3D Shinjuku cat billboard with the help of Oreo and posted the short video on Twitter.
---
Artist Fujiwara recreates Shinjuku giant cat billboard
---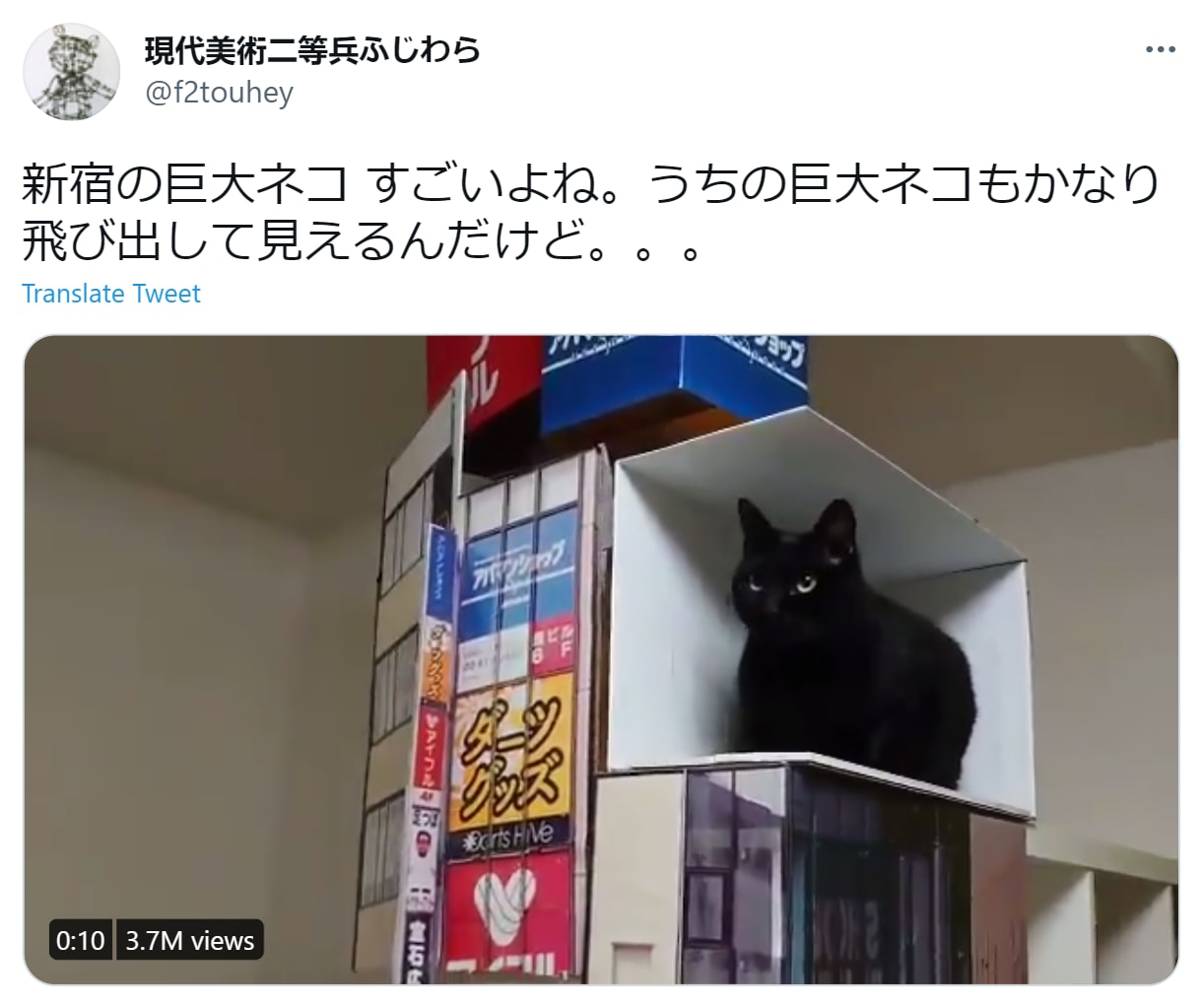 Image adapted from: @f2touhey
On the night of 13th July 2021, Japanese Twitter user Fujiwara posted a 19-second clip with the caption, "The giant cat at Shinjuku is amazing. Though my giant cat also looks like it's about to pop out…"
The adorable clip showcases his black cat, Oreo, nestled comfortably in a replica of the viral 3D cat billboard. The structure appears to be made from cardboard and printouts of advertisements that decorate the Shinjuku buildings.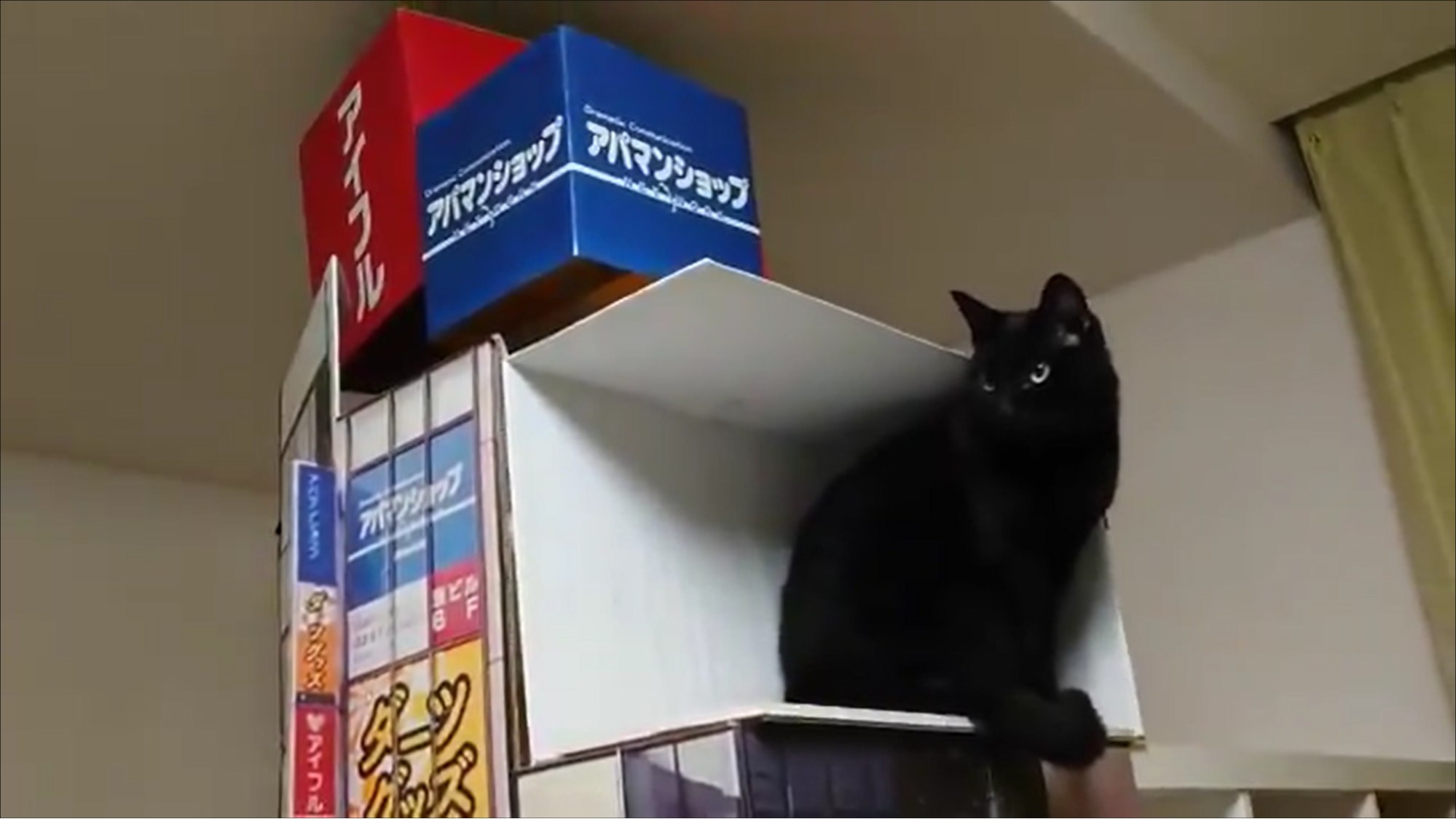 Image adapted from: @f2touhey
A follow-up video then shows Oreo in another position. This time, its head has popped out of the white cut-out compartment, and it stands on the ledge of the modified rectangular block, looking ready to leap off anytime.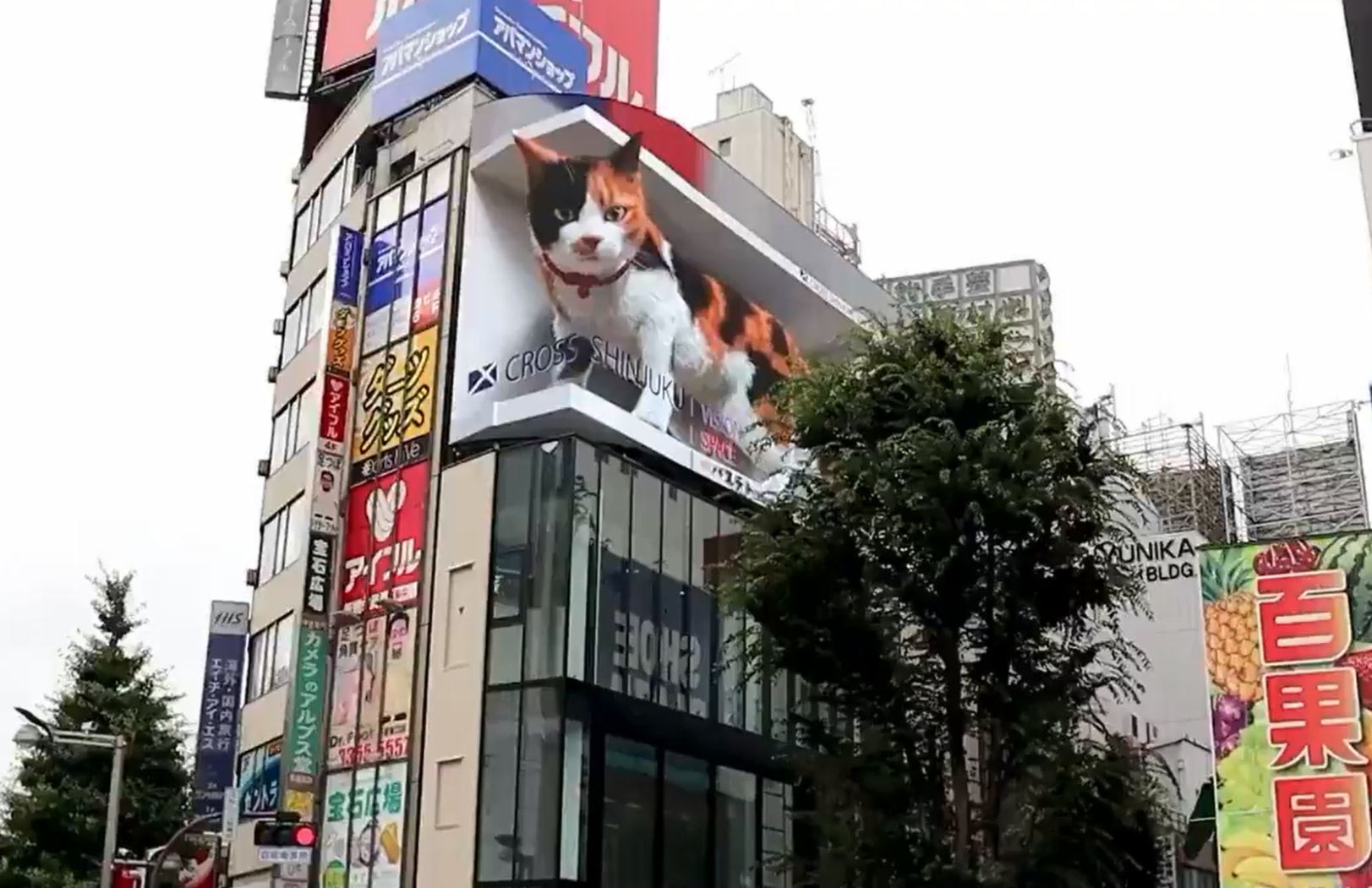 Image adapted from: CROSS SPACE
The realistic recreation of the 3D Shinjuku cat billboard, which has gone viral globally, has captured the hearts of many netizens. As of 15th July 2021, the tweet has garnered over 309,500 likes and 74,400 retweets.
---
What is the 3D Shinjuku cat?
---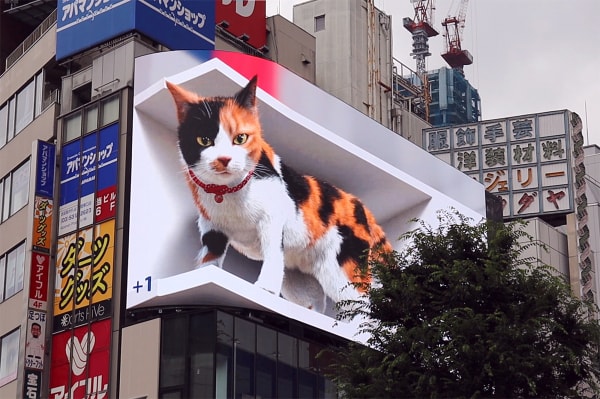 Image credit: @cross_s_vision
The 3D Shinjuku cat billboard is a new advertising screen located near Shinjuku. Besides airing commercial advertisements, the screen is "home" to a giant 3D calico cat so realistic that it looks like it's going to pounce on bystanders. The realism of the cat projection is attributed to the billboard's special curvature and 4K image quality. 
Over the past two weeks, this digital cat has appeared in headlines all over the world, and is set to become Shinjuku's new hallmark.
You can find a short video feature of the Shinjuku cat billboard on our Facebook. Do give it a watch – we guarantee that it will make your day.
---
Catch more of Fujiwara's works
---
Video credit: katuhito fujiwara
You can support more of Fujiwara's works by giving his Twitter account, @f2touhey, a follow. Currently, the Japanese artist is seeking crowdfunding to mass produce a cute cat-themed snow globe. If you have some spare change, do consider supporting the project.
For more news, check out:
---
Cover image adapted from: @f2touhey and CROSS SPACE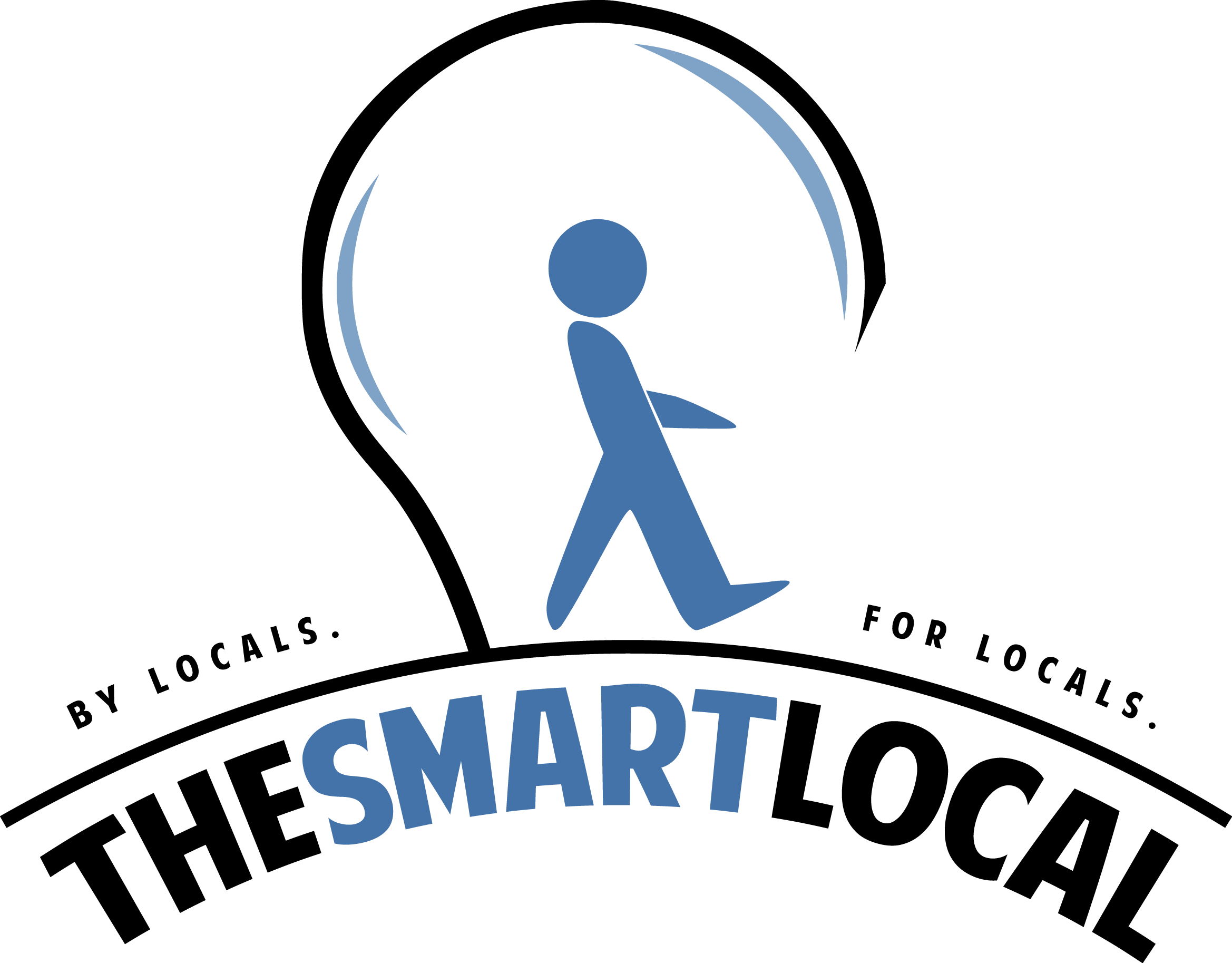 Drop us your email so you won't miss the latest news.