Japanese Cat Temple in Kyoto, Japan
---
Cat lovers are often judged for their obsession with cats, especially if they're women – just think about how often the term "crazy cat lady" is used in everyday life. But somewhere in Japan, someone understands our love for all things feline. At the Japanese Cat Temple in Kyoto, visitors are, in fact, encouraged to worship our furry overlords.
---
Nyannyan-ji, the Japanese cat temple
---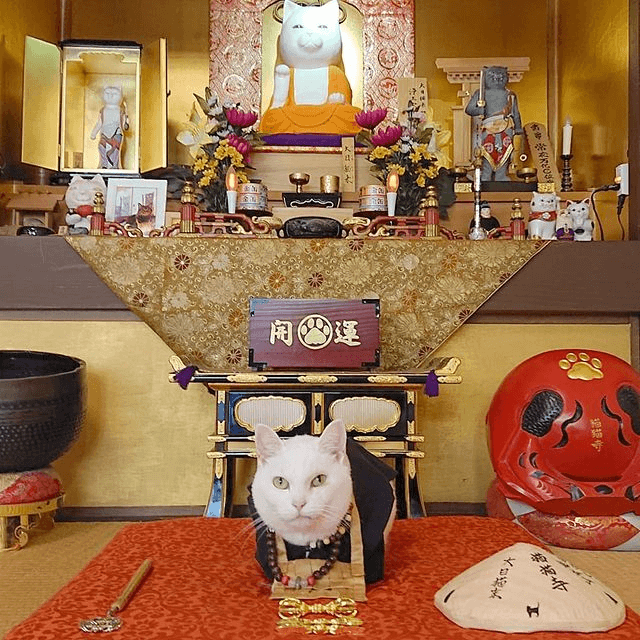 Image credit: @nekojizo
The Japanese cat temple, also known as Nyannyan-ji, is a temple dedicated to cats and by cats. Well, not entirely, but the cats in the temple do "work" as priests, interacting with visitors and soothing them with their grace.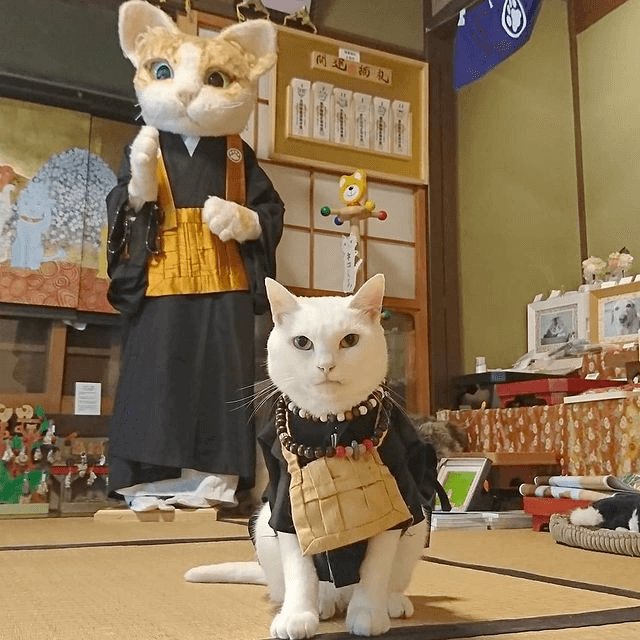 Image credit: @nekojizo
The temple's current head priest is a white cat named Koyuki, and she will greet you upon your arrival. Koyuki is not only popular in the cat temple, but also on Instagram. As of November 2021, she has a whopping 14,400 followers.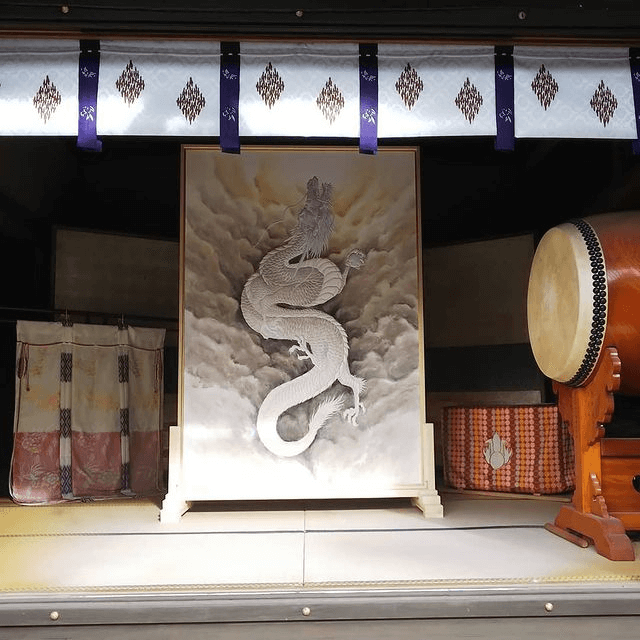 Image credit: @saishiki_ren
According to Koyuki's owner, Nyannyan-ji was opened in 2016 by a Japanese painter named Toru Kaya, who specialises in making art of temples and shrines. If you are interested, you can follow his art journey on Instagram.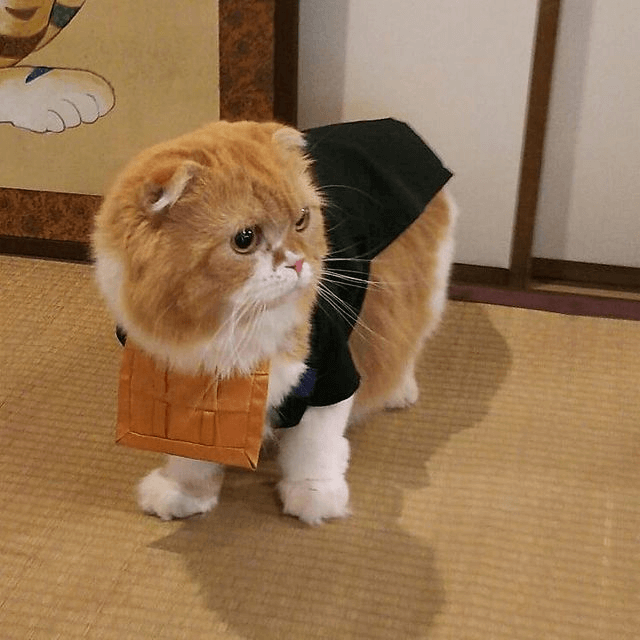 Assistant cat priest Waka-kun
Image credit: @cat_ren_0502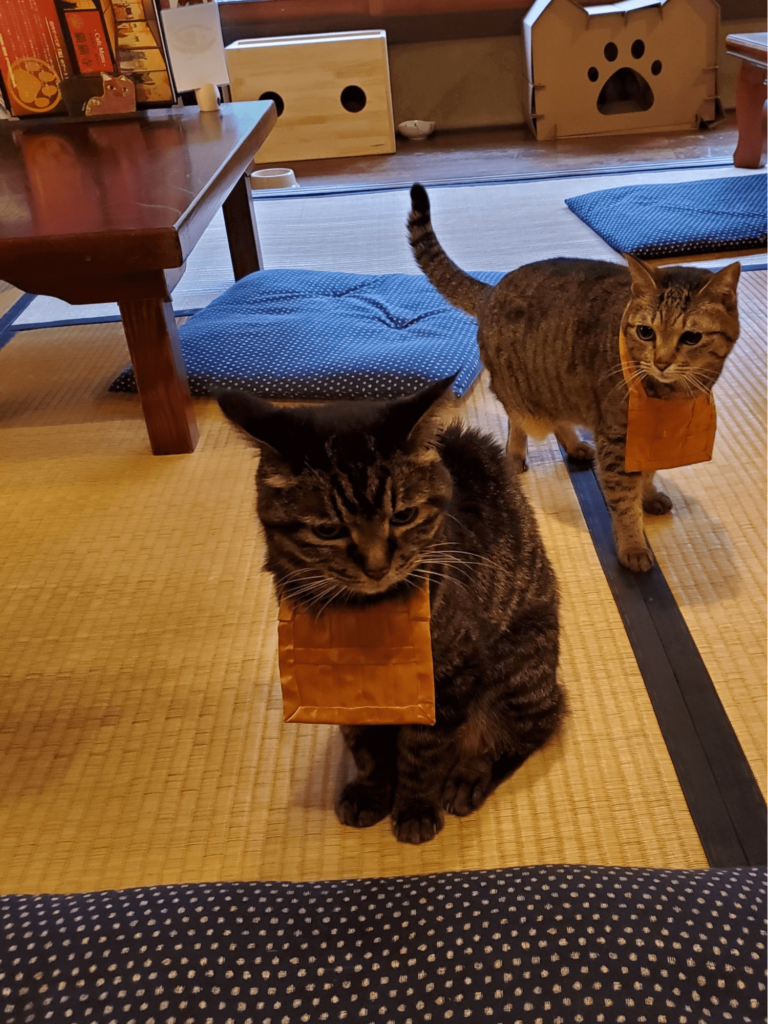 From left to right: Assistant cat priest Ren-chan and assistant cat priest Konatsu-chan.
Image credit: @imeism
Besides the head cat priest Koyuki, visitors can also interact and play with the other assistant cat priests in Nyannyan-ji. Most of the assistant cat priests here are potential successors to Koyuki.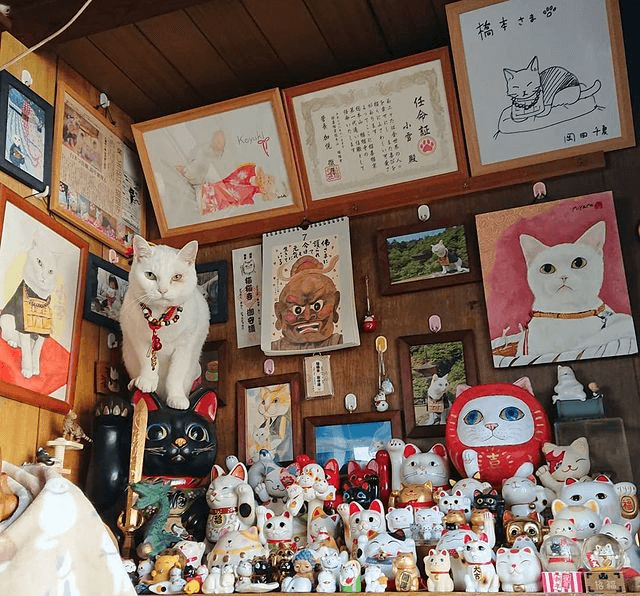 Image credit: @nekojizo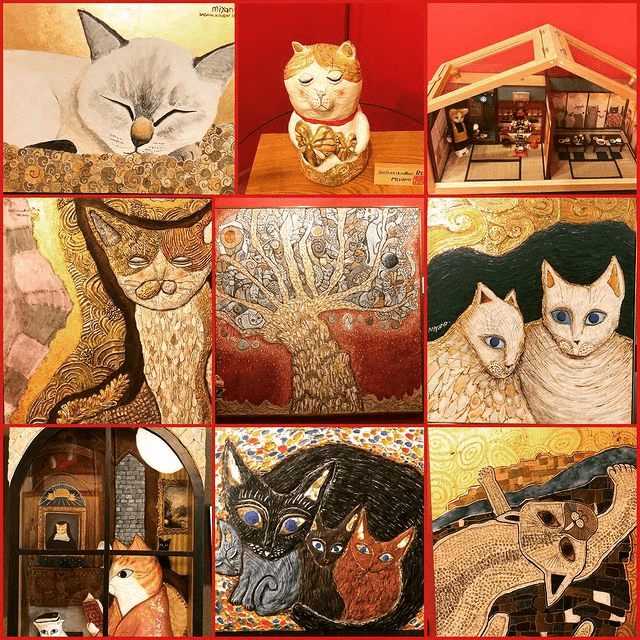 Image credit: @shiratama_tsubuan
The temple houses many cat figurines and paintings. You can even purchase some of it from the temple gift shop in the temple.
---
Cat cafe & gift shop
---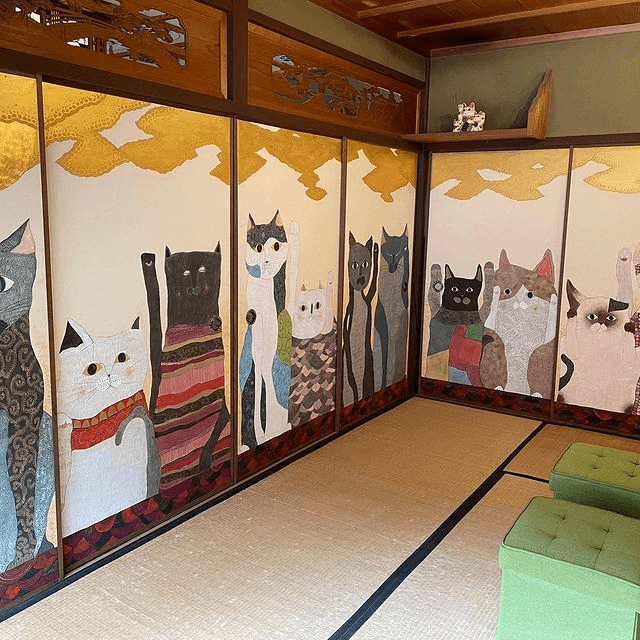 Image credit: @nyan_nyanji
Besides the aforementioned gift shop, the Nyannyan-ji Japanese cat temple also has a cat-themed cafe.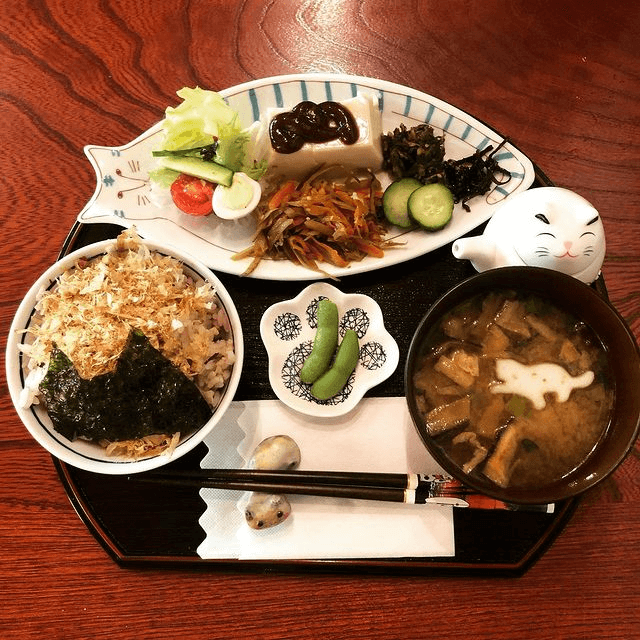 Neko manma set meal
Image credit: shiratama_tsubuan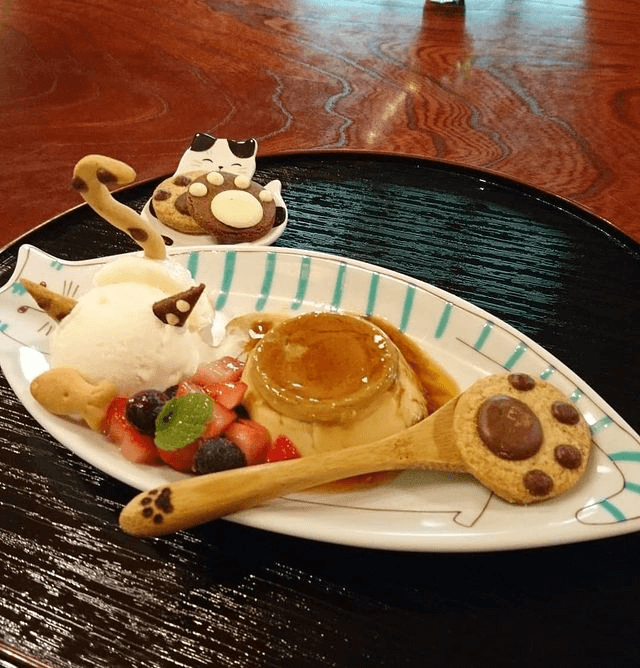 Pudding nyanra mode dessert
Image credit: @ku.ota12.30
The cat cafe serves up various cat-themed dishes, such as the neko manma set meal (¥800, ~USD7.26) and the pudding nyanra mode dessert (¥700, ~USD6.35). 
Neko manma literally means "cat rice", and it consists of rice topped with bonito flakes and soy sauce. It's a comfort dish that can be zhushed up with side dishes, as is the case with the set meal at Nyannyan-ji's cafe.
As for "pudding nyanra mode", it's a play on "pudding à la mode", which refers to pudding served with ice cream on the side.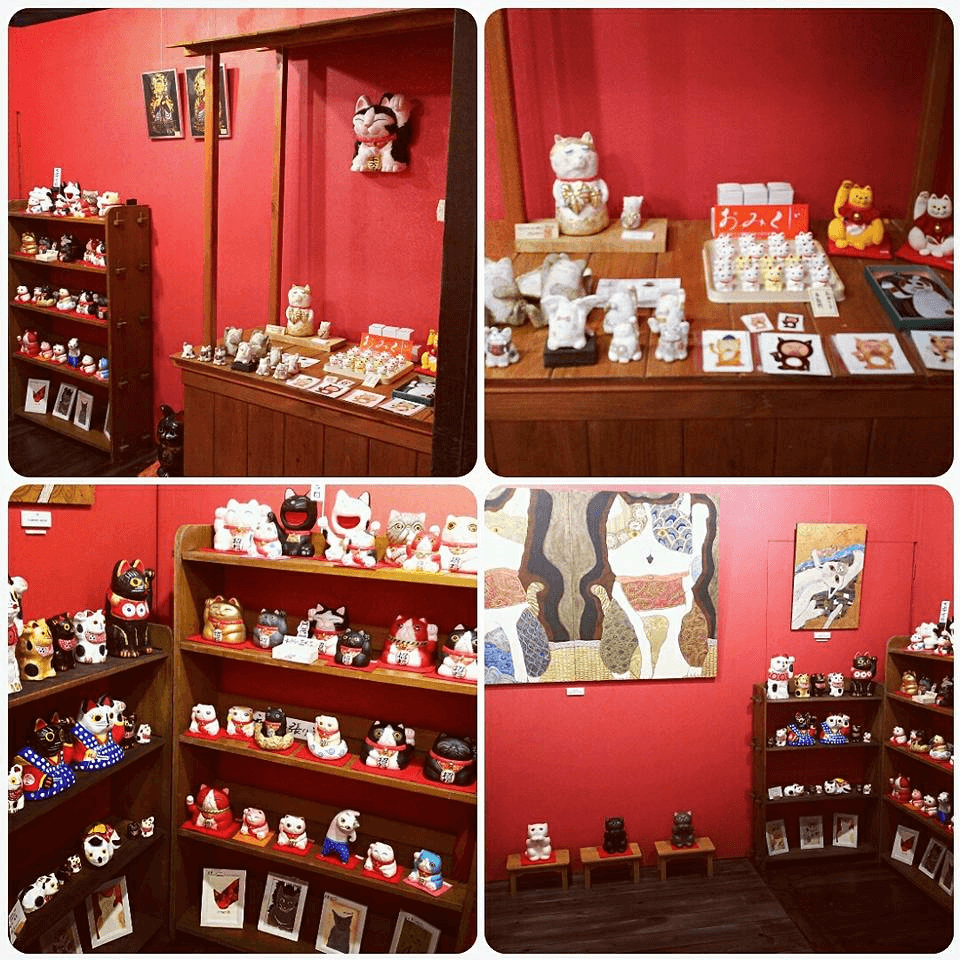 Image credit: 猫猫寺・Littlefootmark Ren イヌ・ネコ手作り雑貨のお店
Before you leave the cat sanctuary, do purchase cat-themed souvenirs from the gift shop, Littlefootmark Ren, to commemorate your visit here.
---
Visit the Japanese cat temple Nyannyan-ji in Kyoto
---
If you can't get enough of these furry felines "working" as priests, you can follow Koyuki's Instagram for more cute cat photos, or the temple's Facebook page for more updates on the cats and the temple.
Address: 520 Yasekonoecho, Sakyo-ku, 601-1253 Kyoto
Opening hours: 11AM-6PM
Admission: Free
Telephone number: 07-5746-2216
For more Japanese-related articles, check out:
---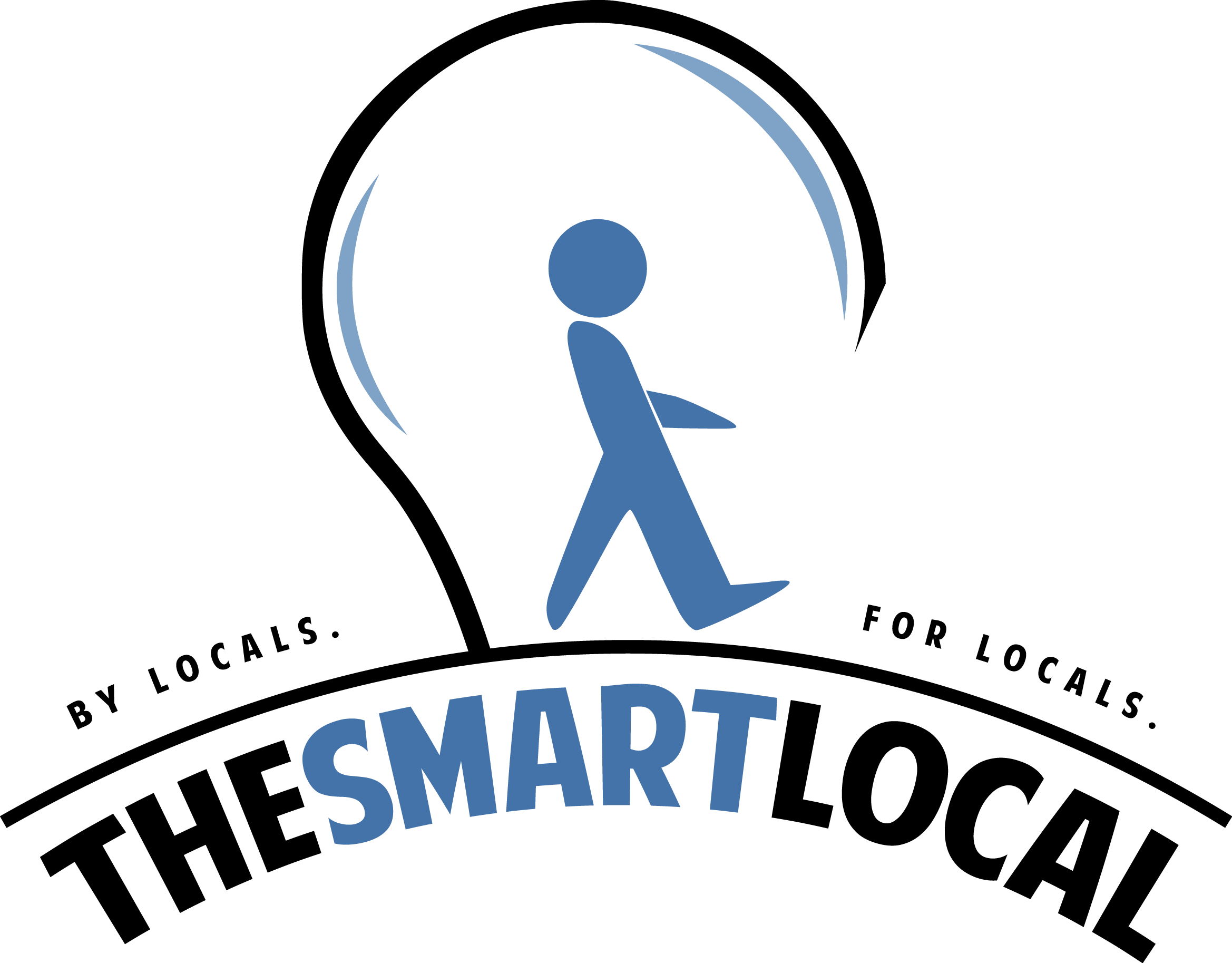 Drop us your email so you won't miss the latest news.