Wakayama Tama Densha 
---
Cats are known to be intelligent creatures full of grace and poise. They can do just about anything, and in Japan, there's even a few cats who are the stationmasters of a train station. But that's not all – there's even a themed train, the Wakayama Tama Densha, dedicated to one such overachieving cat. 
---
Wakayama Electric Railway
---
The Wakayama Electric Railway's Kishigawa Line is a local Wakayama Prefecture railroad that runs from the main Wakayama Station in Wakayama City to Kishi Station in Kinokawa City.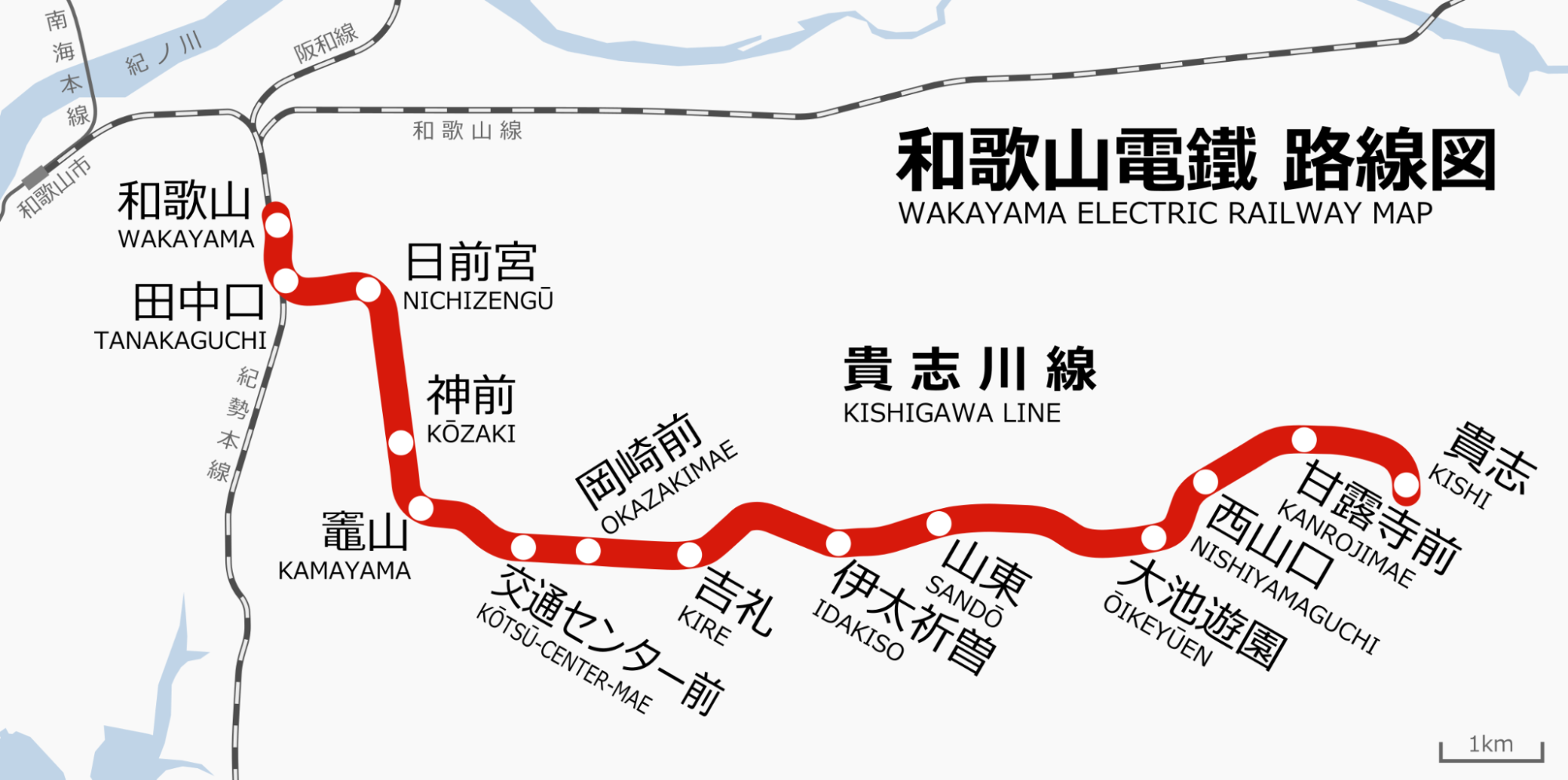 Image credit: Wikimedia Commons
Due to a lack of passengers and financial resources, the Kishi station became an unmanned station and was facing closure. All that changed when Tama, a stray calico cat, started greeting passengers in lieu of the staff. 
---
Tama the station master cat
---
Born a stray near Kishi Station, Tama frequented the station and was fed by both passengers and then acting station manager, Toshiko Koyama. She eventually became part of the staff. When the station started facing problems, faithful Tama continued to greet passengers arriving and leaving Kishi Station.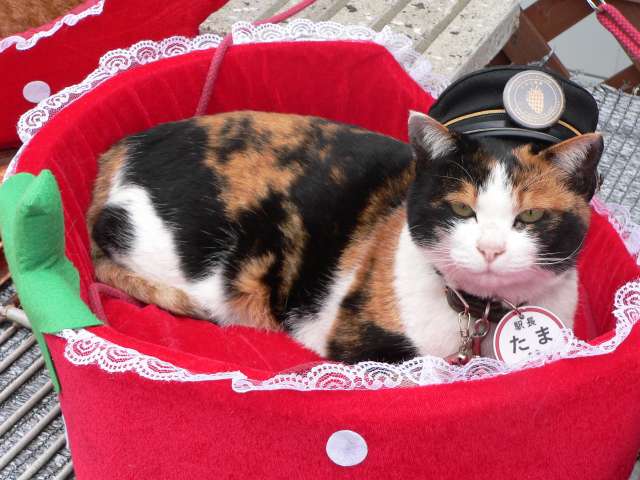 Station Master Tama on duty
Image credit: Wikimedia Commons
Tama became a local favourite and was nominated by the Wakayama Electric Railway to become the world's first feline stationmaster in 2007, after citizens demanded it stay open, propelling Tama to international stardom.
People all over Japan and even around the world began to hear about the famous cat stationmaster, and started pouring in to see this curious sight. And with that, the station was saved – train ridership in March 2007 was up by 10% compared to 2006. 
Tama's annual salary consisted of a year's worth of cat food, as well as a customised gold cat collar with her name and rank inscribed on it. The cat collar was stolen by a passenger on 10 October 2007, but was swiftly replaced.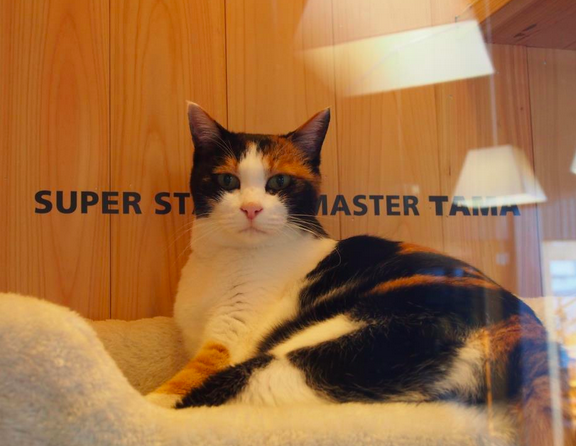 Tama in her new office
Image credit: Wikimedia Commons
Tama was eventually promoted to Super Station Master in 2008 and awarded a great variety of accolades for her contribution to local tourism. This included the "Top Station Runner Award", for which she was rewarded with a special cat toy and a celebratory slice of crab fed to her by the Wakayama Electric Railway president. 
The Super Station Master position granted Tama the honour of being the only female staff in a managerial position in the company, along with an office of her own. 
She also had multiple apprentices, all named after her – Nitama (Second Tama) and Yontama (Fourth Tama).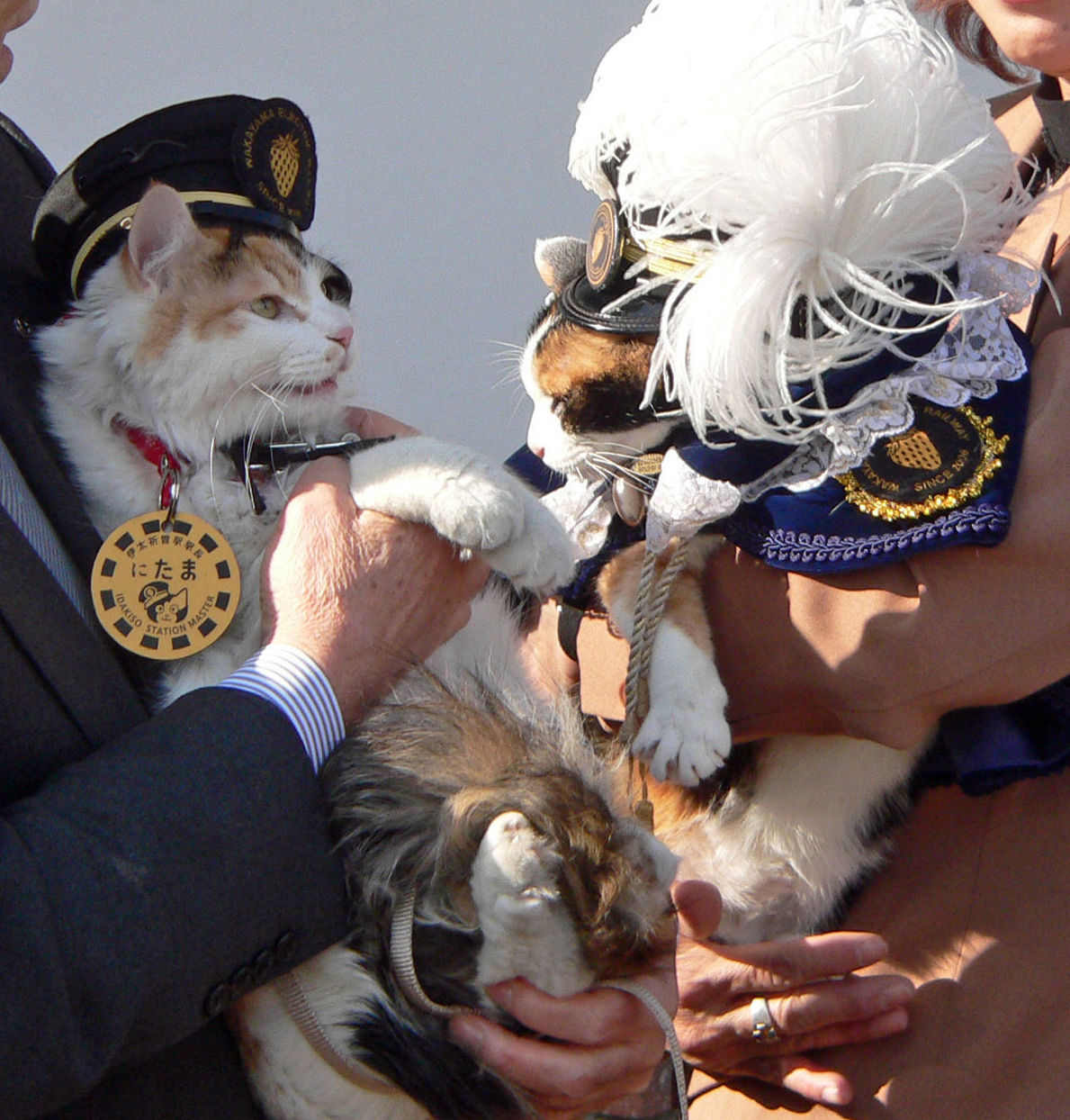 Nitama (left) being officially accepted as Tama's (right) successor.
Image credit: Wikimedia Commons
There was a third apprentice, Sun-tama-tama, whose name is a pun on Santama (Third Tama). 
Unfortunately, Sun-tama-tama's trainer in Okayama refused to give her up to assume her duties as Tama's successor at Kishi Station. It's understandable – we all understand the difficulty of parting with an extremely cute cat, Okayama-trainer-san.
Sun-tama-tama now serves as the stationmaster of Okayama Station. 
In 2011, Tama was promoted to become the "Managing Executive Officer" of the Wakayama Electric Railway, and following that, the "Honorary President" in 2013. Talk about a high-achiever! 
Unfortunately, Tama passed away in 2015, aged 16, due to heart failure as a result of old age. She had a Shinto funeral that was attended by thousands of her fans from all over Japan. Tama was posthumously awarded the title of "Honorary Eternal Station Master".
On 11 August 2015, Tama was enshrined at a nearby Shinto cat shrine as the spirit goddess Tama Daimyōjin (たま大明神).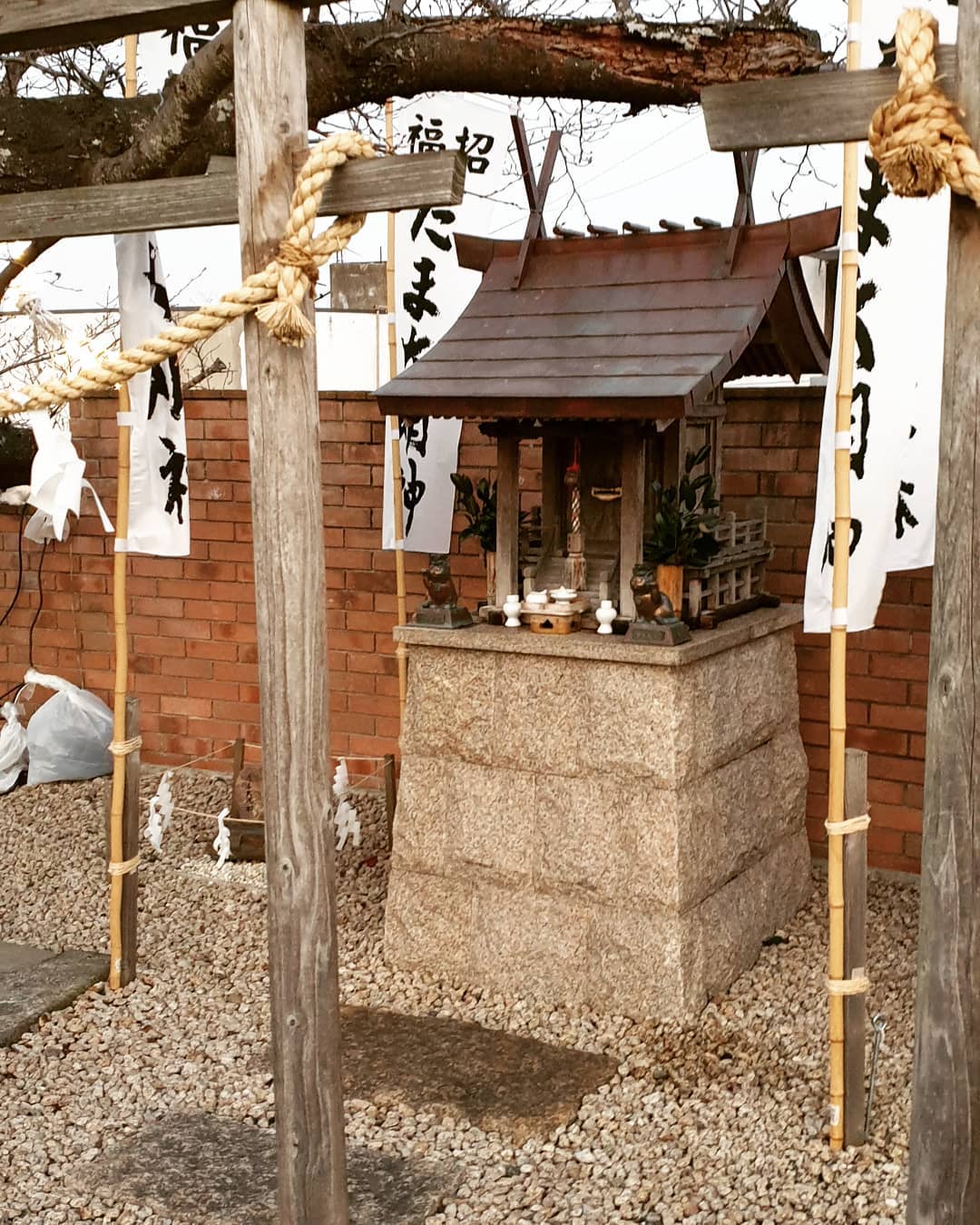 Image credit: @littledollsroom
Nitama assumed Tama's place as stationmaster of Kishi Station after the traditional mourning period of 50 days was over.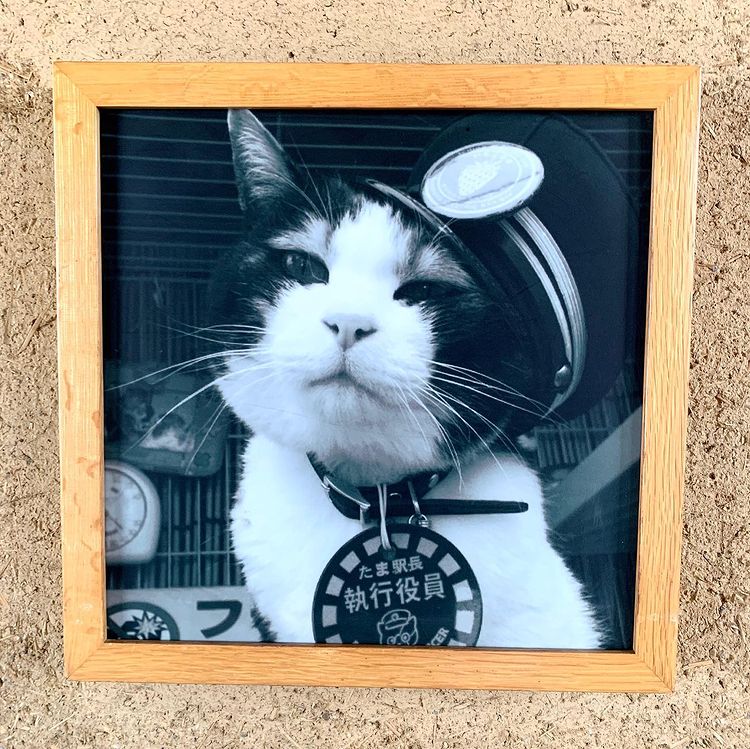 Image adapted from: @shinxooh
---
Tama's legacy
---
Although Tama may be gone, her legacy remains.
Now, when visitors visit Kishi Station, they will see the glorious ode the railway company has made in Tama's honour – the roof of the train station itself is fashioned after Tama, with adorable cat ears.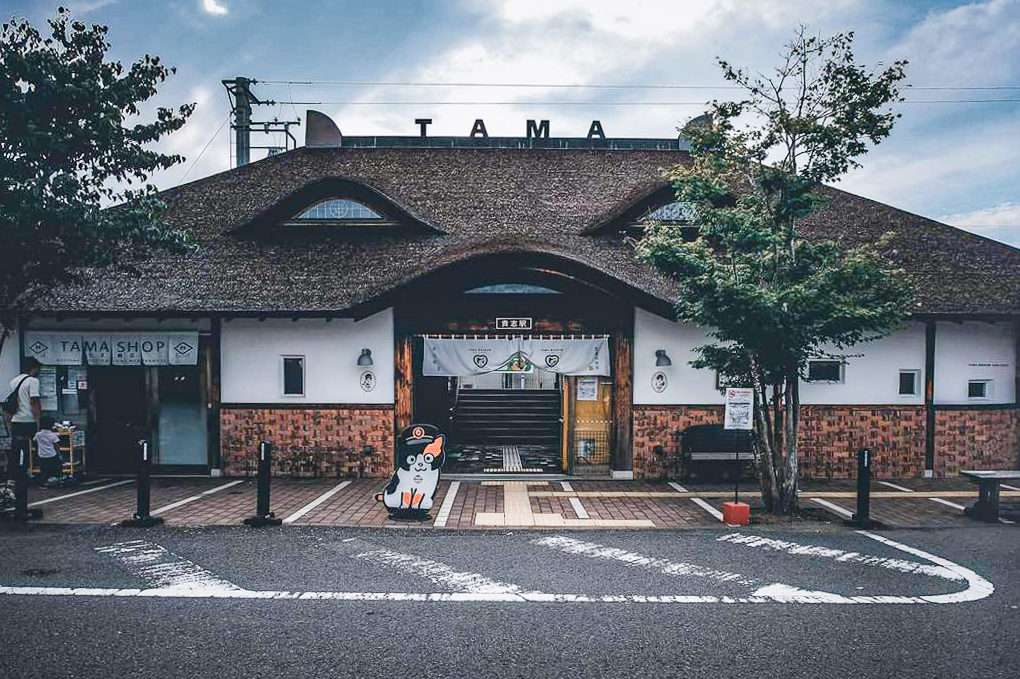 Image adapted from: @kenji.src
In the station itself sits a Tama museum, adorned with Tama-themed decor, where visitors can buy some absolutely darling souvenirs.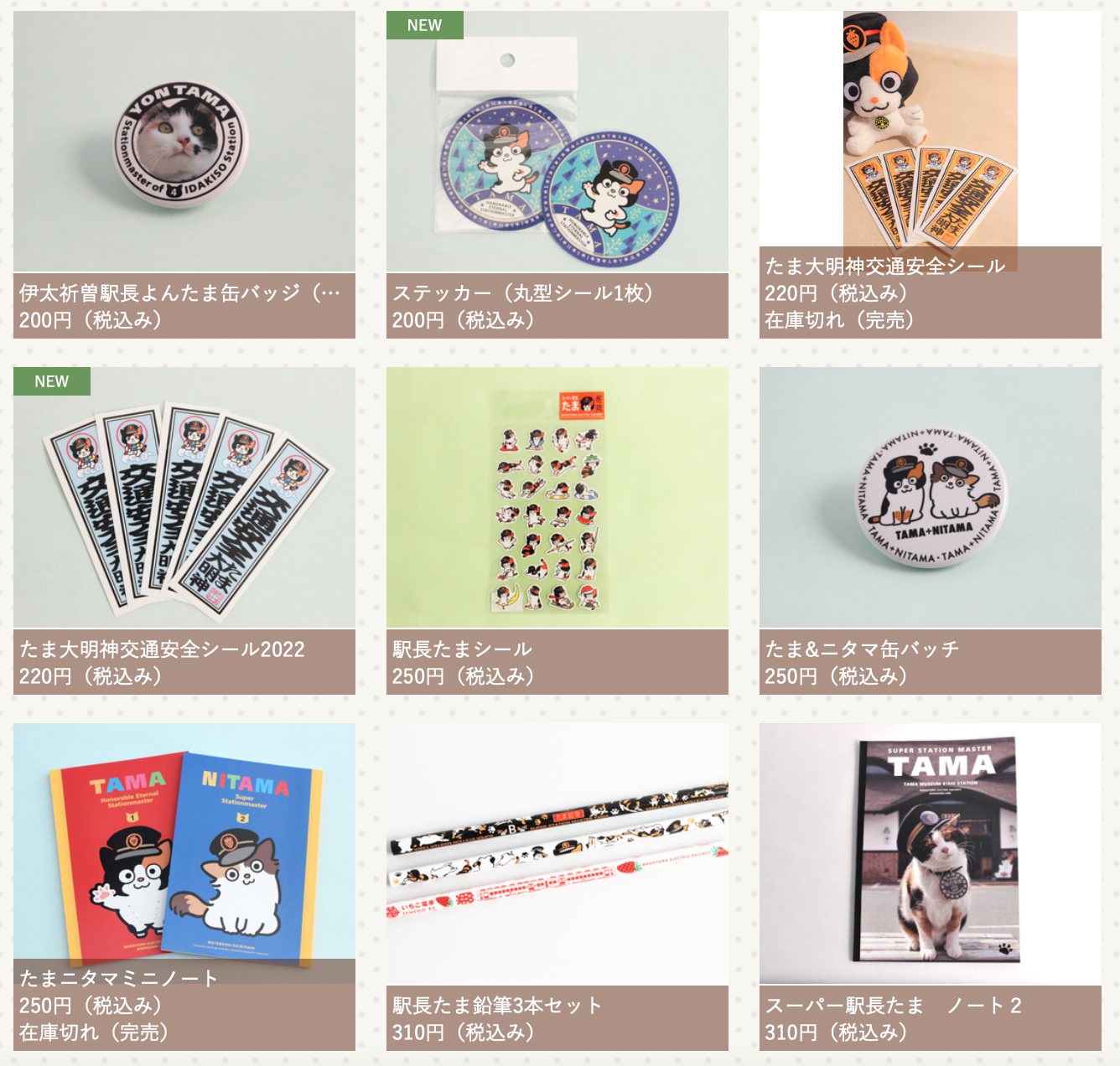 Some of the Tama merchandise available in the Tama store and on their online store
Image adapted from: Wakayama Electric Railway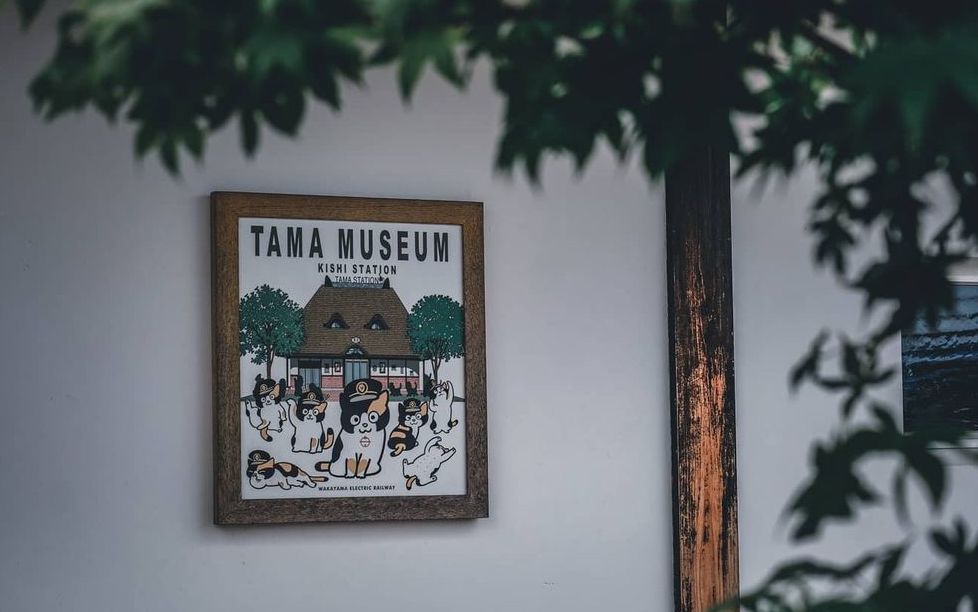 Image credit: @kenji.src 
Of course, the adorable station master Nitama and her second-in-command Yontama are present at the station to greet visitors as well.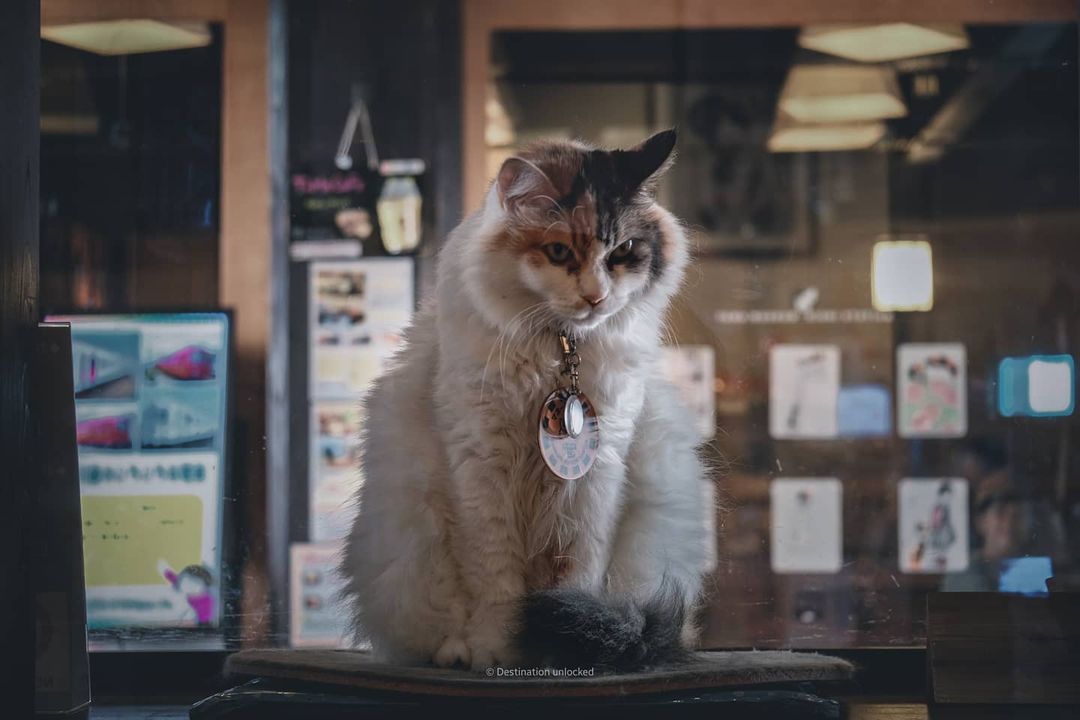 Current Kishi station master, Nitama, taking her job very seriously.
Image credit: @kenji.src
---
Wakayama Tama Densha train
---
In addition to the Tama Museum, the Wakayama Electric Railway company also proved their love to Tama by dedicating one of their trains to her – the Tama Densha train.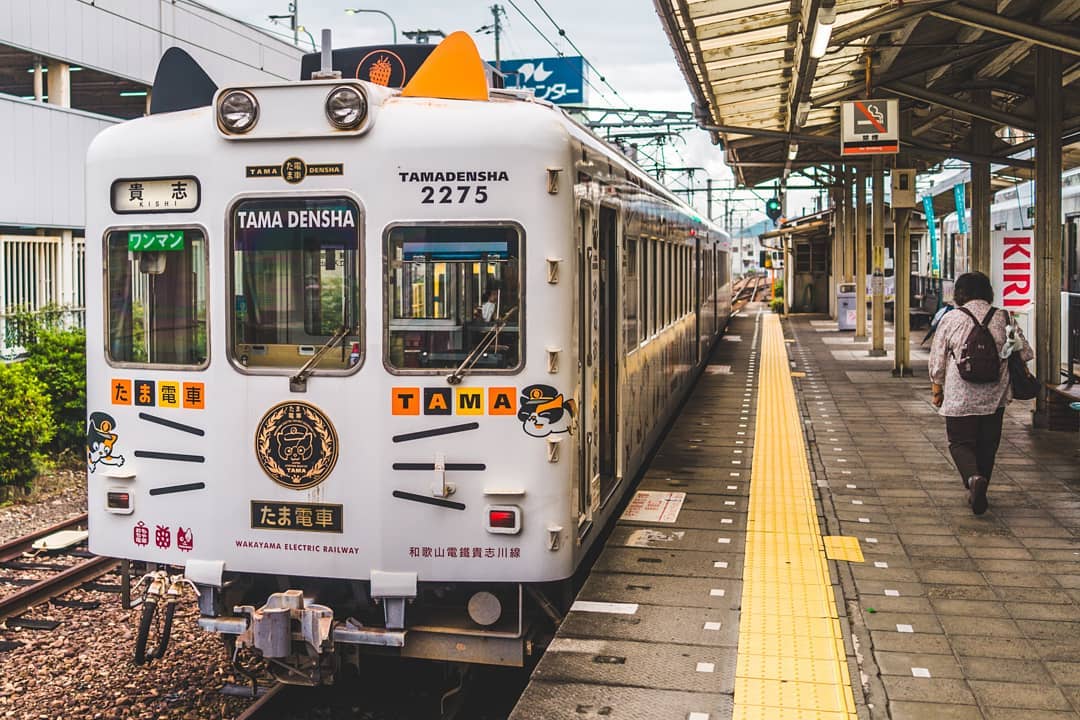 Image credit: @stevenkim91
The Tama Densha is one of four themed trains run by the Wakayama Electric Railway – Ichigo EC, Omo Densha, Umeboshi Densha, and Tama Densha. It runs from Wakayama Station to Kishi Station, and costs ¥400 (~USD3.37) for adults and ¥200 (~USD1.68) for children under the age of 12.
The exterior of the train is covered in decals of Super Station Master Tama donning a spiffy stationmaster hat.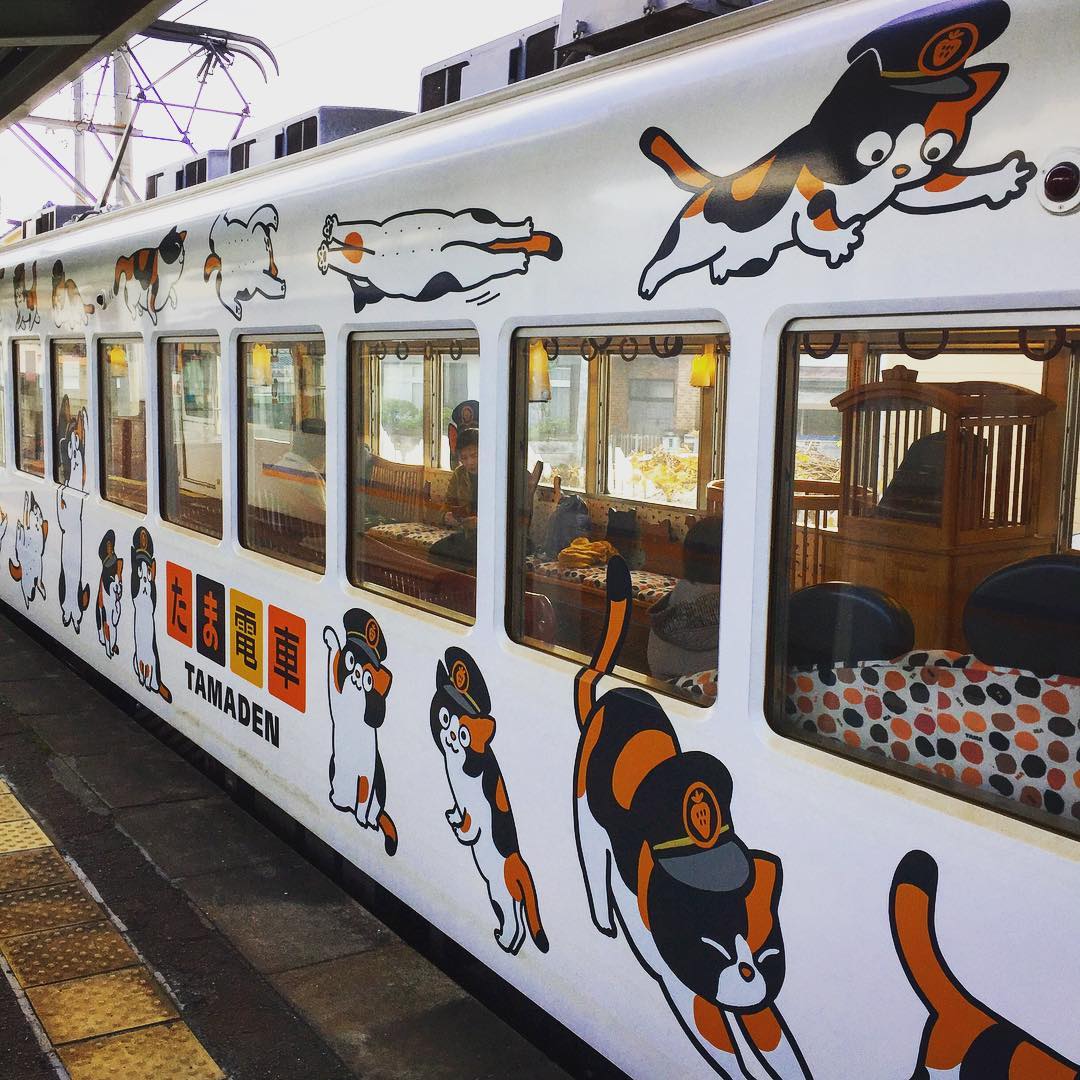 Image credit: @jyosuikanbei
The seats in the train cabins are also cat-themed, and each cabin features a unique design by Japanese industrial designer Eiji Mitooka. Passengers get to have a novel experience whenever they travel between cabins!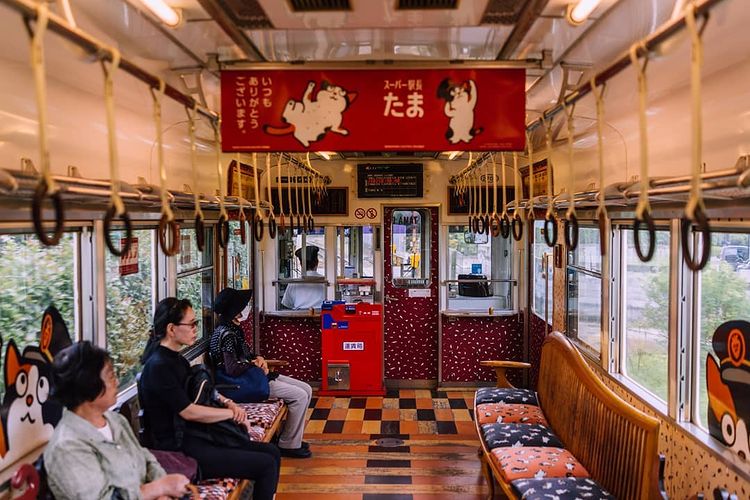 Image credit: @stevenkim91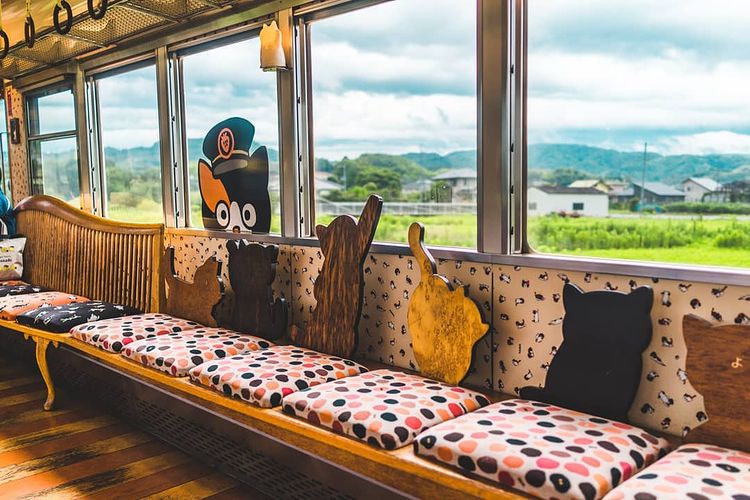 Image credit: @stevenkim91 
There is a small library where passengers can browse while onboard, as well as a children's play area for passengers with young children. While the young ones are entertained, the adults can take the time to enjoy being on such an interesting train.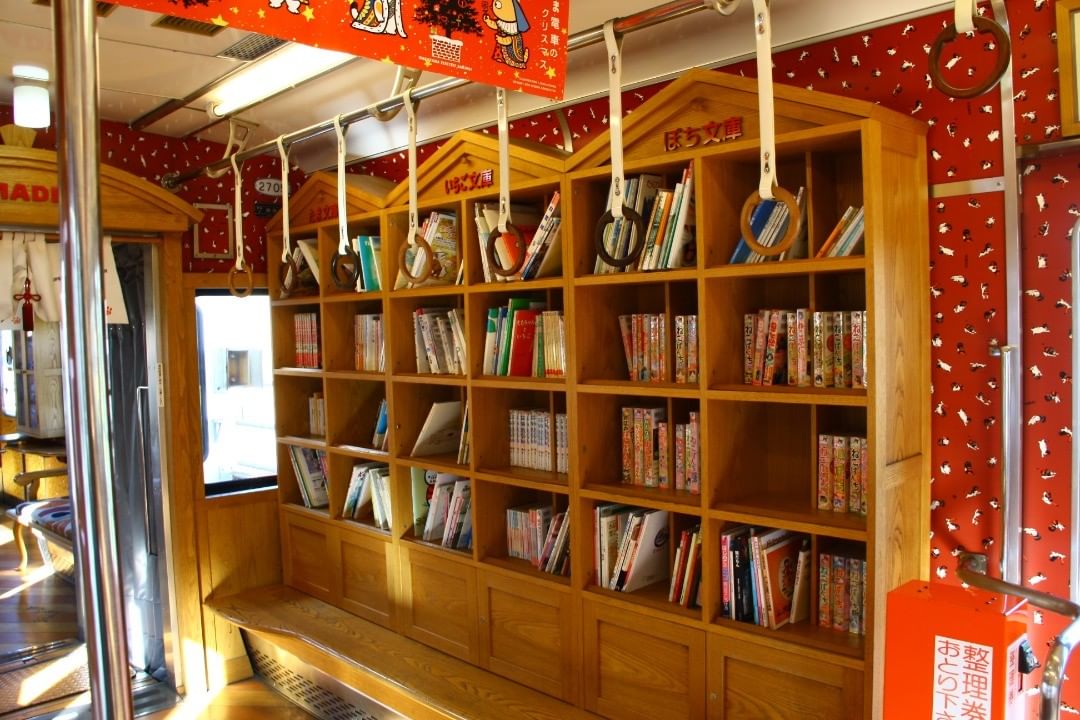 Image credit: @haljepofficial
---
Wakayama Tama Densha & cat stationmasters
---
Japan's love for cats is no secret, but Wakayama Electric Railway takes it to a whole new level with their cat-themed everything. The Wakayama Tama Densha train is certainly something that's not to be missed if you're lucky enough to be in the area! 
Address: Kishigawacho Kode, Kinokawa-shi, 640-0413 Wakayama
Opening hours (Tama gift shop): 10AM-4.15PM
Also check out: 
---
Cover image adapted from (clockwise from top right): @littlebigmanevre, @foxisontheway, and @ikuchan773mama.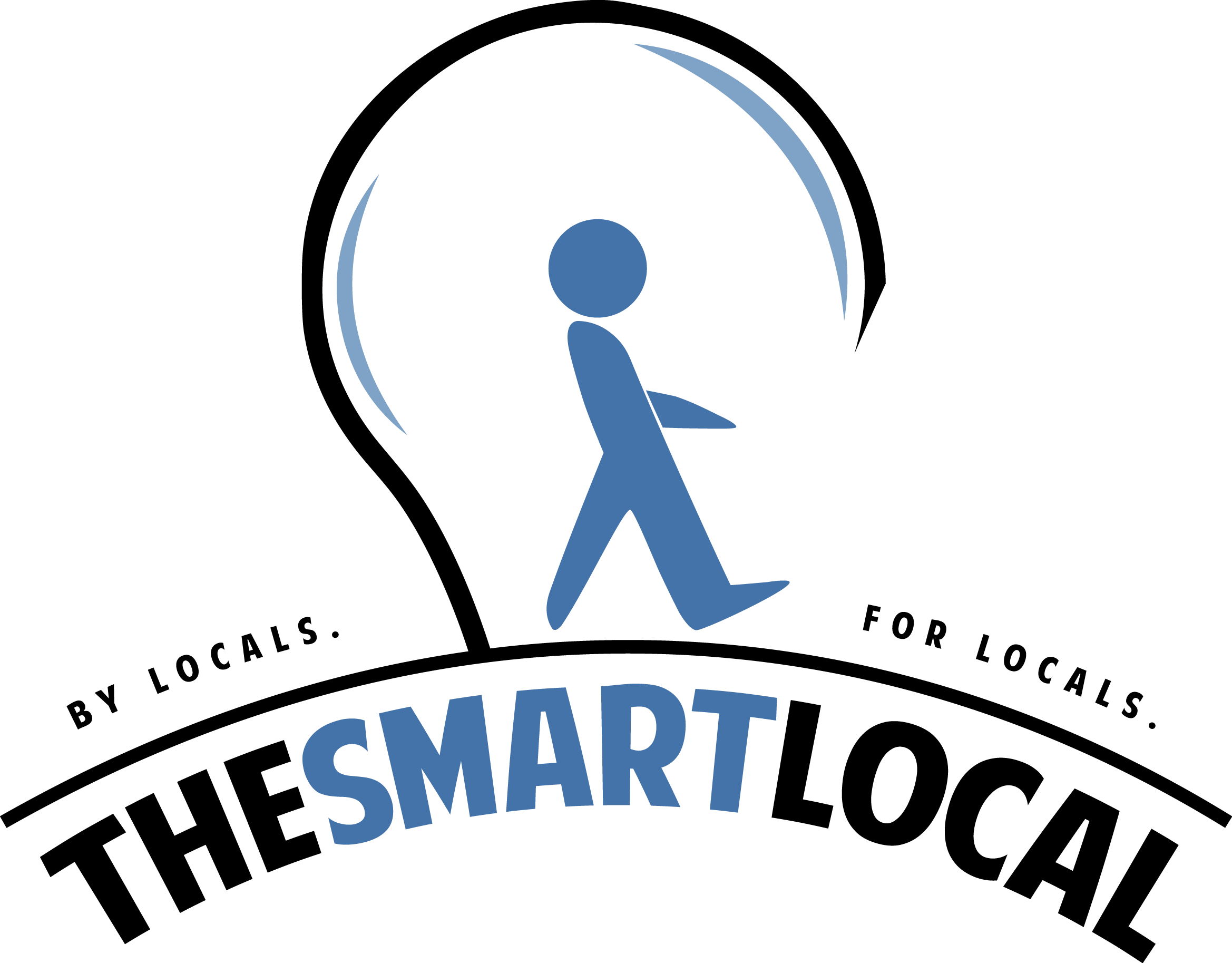 Drop us your email so you won't miss the latest news.