Handsome Japanese boy at hair salon
---
Fame can find you at the oddest of places. For a particular Japanese boy, it was at a hair salon where he was having his hair styled. All it took was his pair of lively eyes and a short Instagram clip for the Internet to fall head over heels for him.
---
High school boy at hair salon
---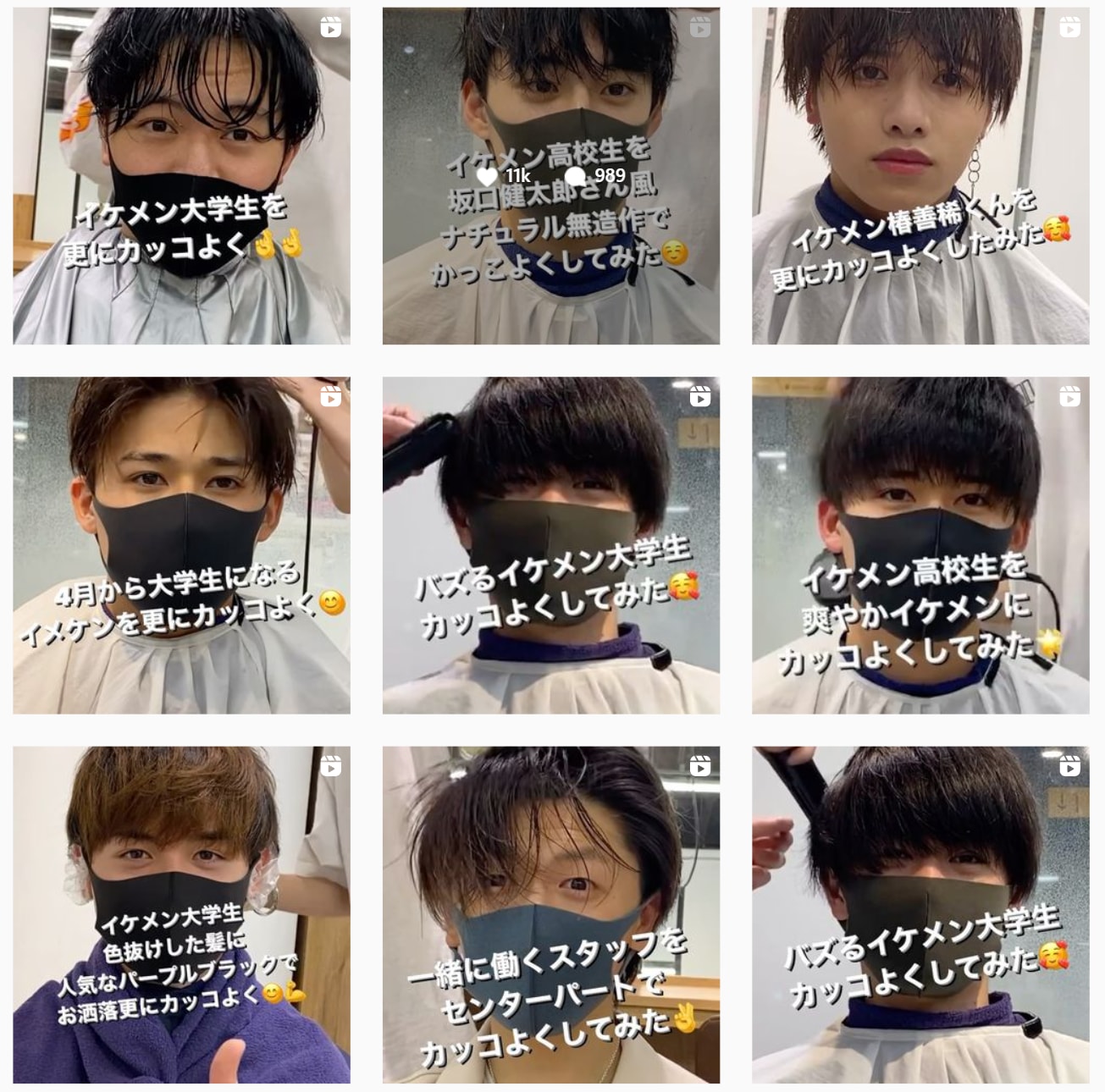 Image adapted from: @lipps_hiratatakumi
The story begins in a hair salon located at LIPPS Umeda Loft 2F in Osaka. Hirata Takumi, a hair stylist, has been offering free styling services for willing male models at the salon. And he shares the styling processes on his Instagram account @lipps_hiratatakumi as short clips.
On 4th April 2021, he uploaded another hairstyling video as usual. However, unlike his previous videos, this clip went viral on the platform in the following 3 weeks, garnering over 11,000 likes as of 29th April 2021.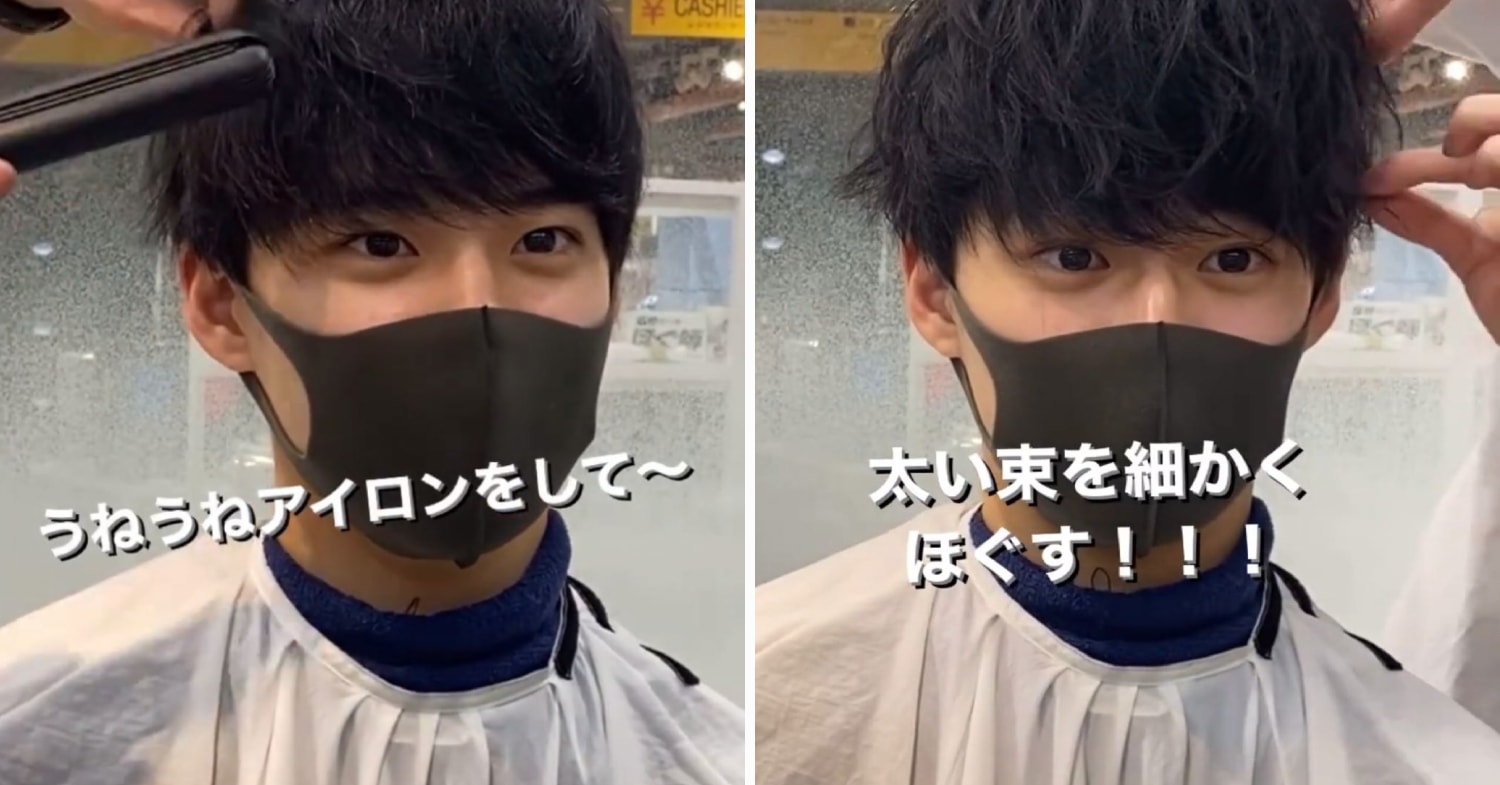 Image adapted from: @lipps_hiratatakumi and @lipps_hiratatakumi
In it, the student is seen having his hair done into a "natural Kentaro Sakaguchi" style. Just for context, Sakaguchi is a Japanese actor.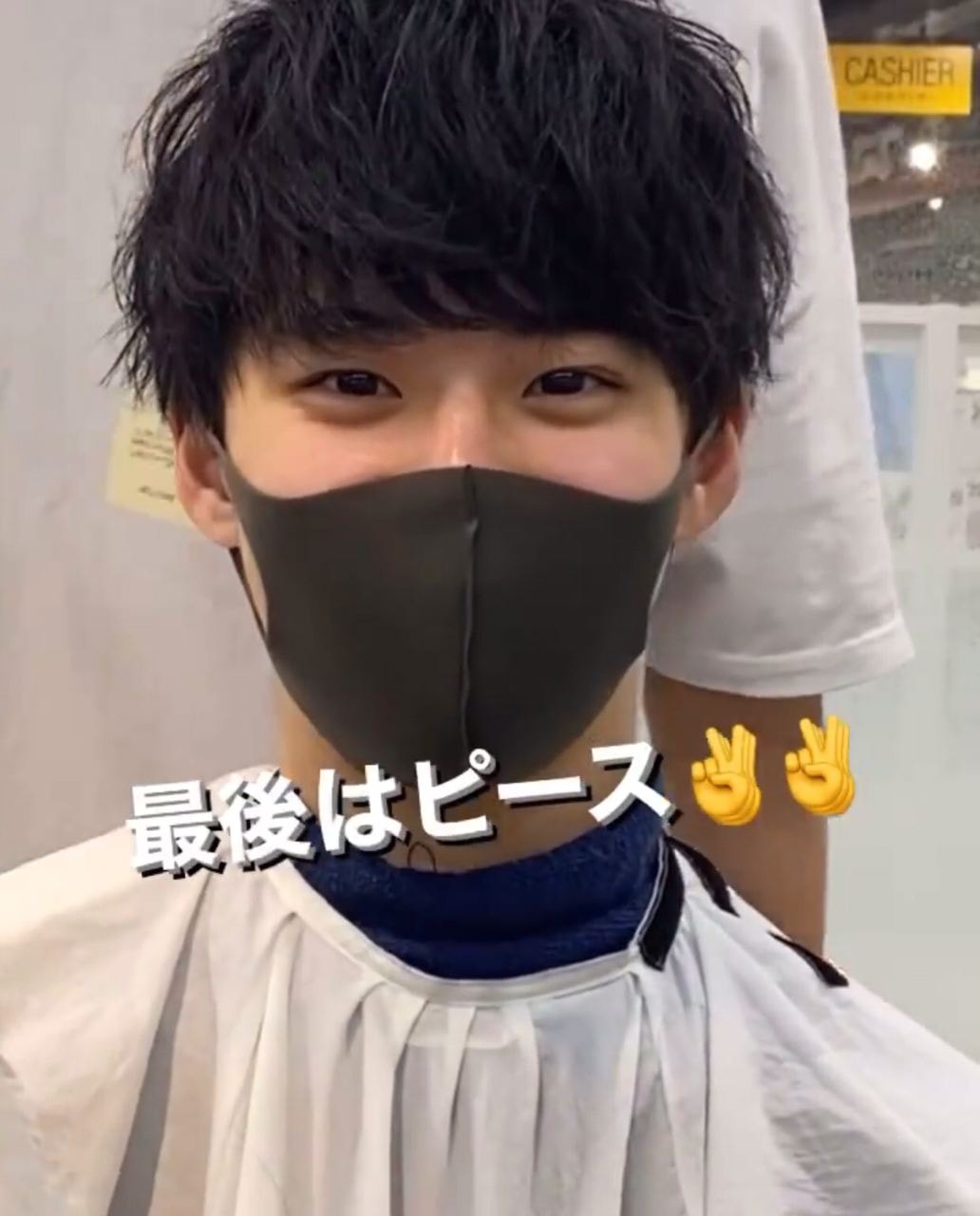 Image adapted from: @lipps_hiratatakumi
While his hair is being transformed, the masked-up boy – with a slim face, high nose bridge, and a pair of luminous eyes – managed to charm the Internet without saying a single word or revealing his whole face.
---
Looks like famous Japanese and Korean actors
---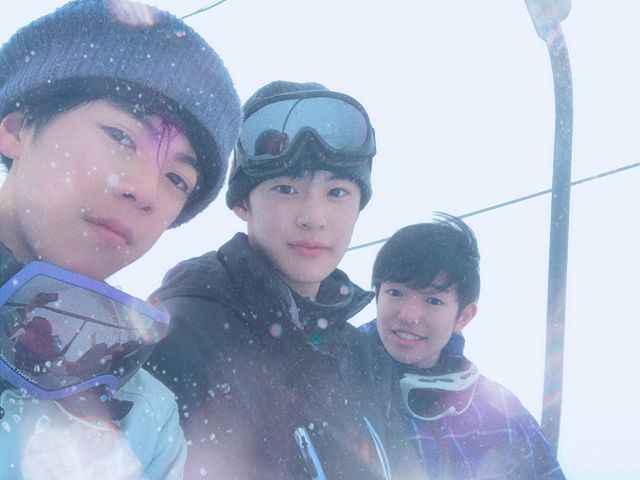 The boy in the middle is supposedly the same person in @lipps_hiratatakumi's video that went viral.
Image credit: Instagram
Some netizens started digging around for the boy's real identity and it wasn't long before an Instagram account – which seems to be inactive – that supposedly has a photo of his face, unobstructed, surfaced, causing an even greater buzz.
Netizens pointed out the boy's resemblance with some celebrities.


Image adapted from: @kimicha.__
For example, @kimicha.__ remarked that he looks like Japanese actor Sugino Yosuke, who played the leading role in dramas such as Nao is a Third Grader in Elementary School and Tokyo Mysterious Sake.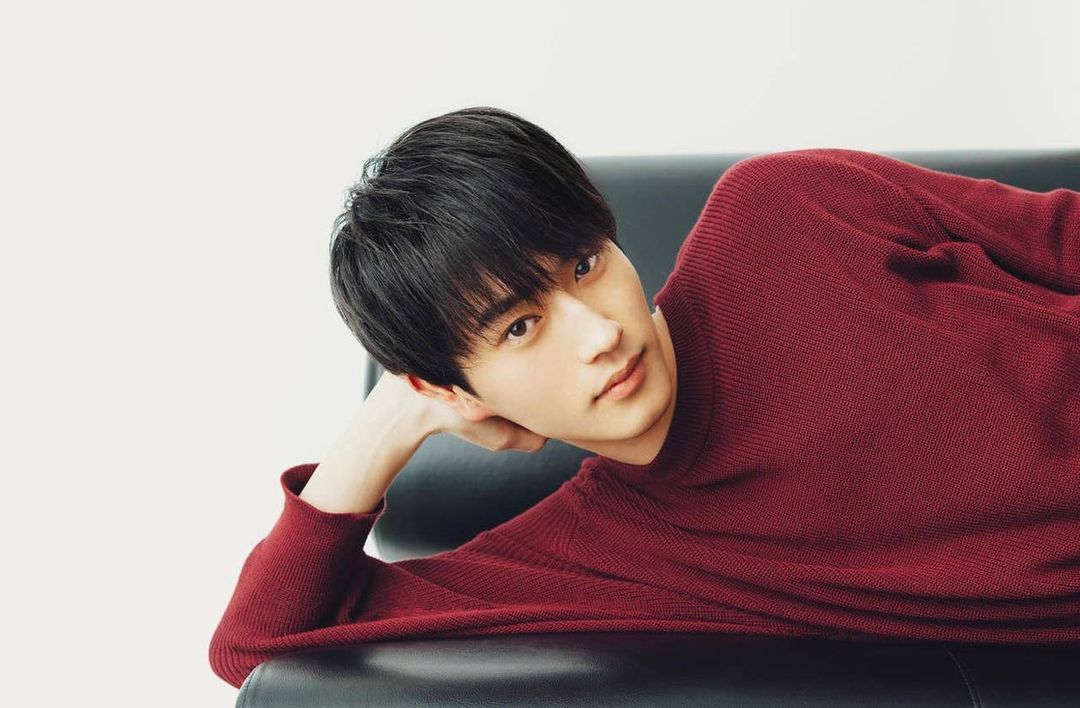 Sugino Yosuke
Image credit: @sugino_nofficial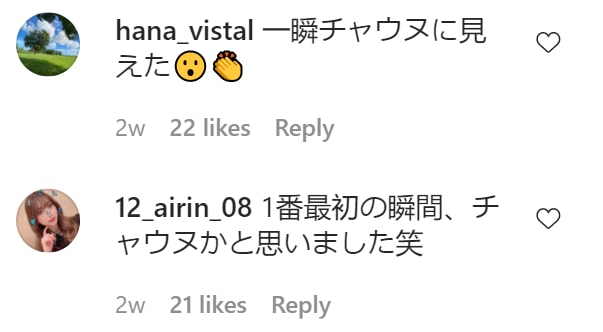 Image adapted from: @hana_vistal and @12_airin_08
Others, such as @hana_vistal and @12_airin_08, said they mistook him to be ASTRO's Cha Eun-woo at first glance. Eun-woo is a popular K-pop group member and rising actor.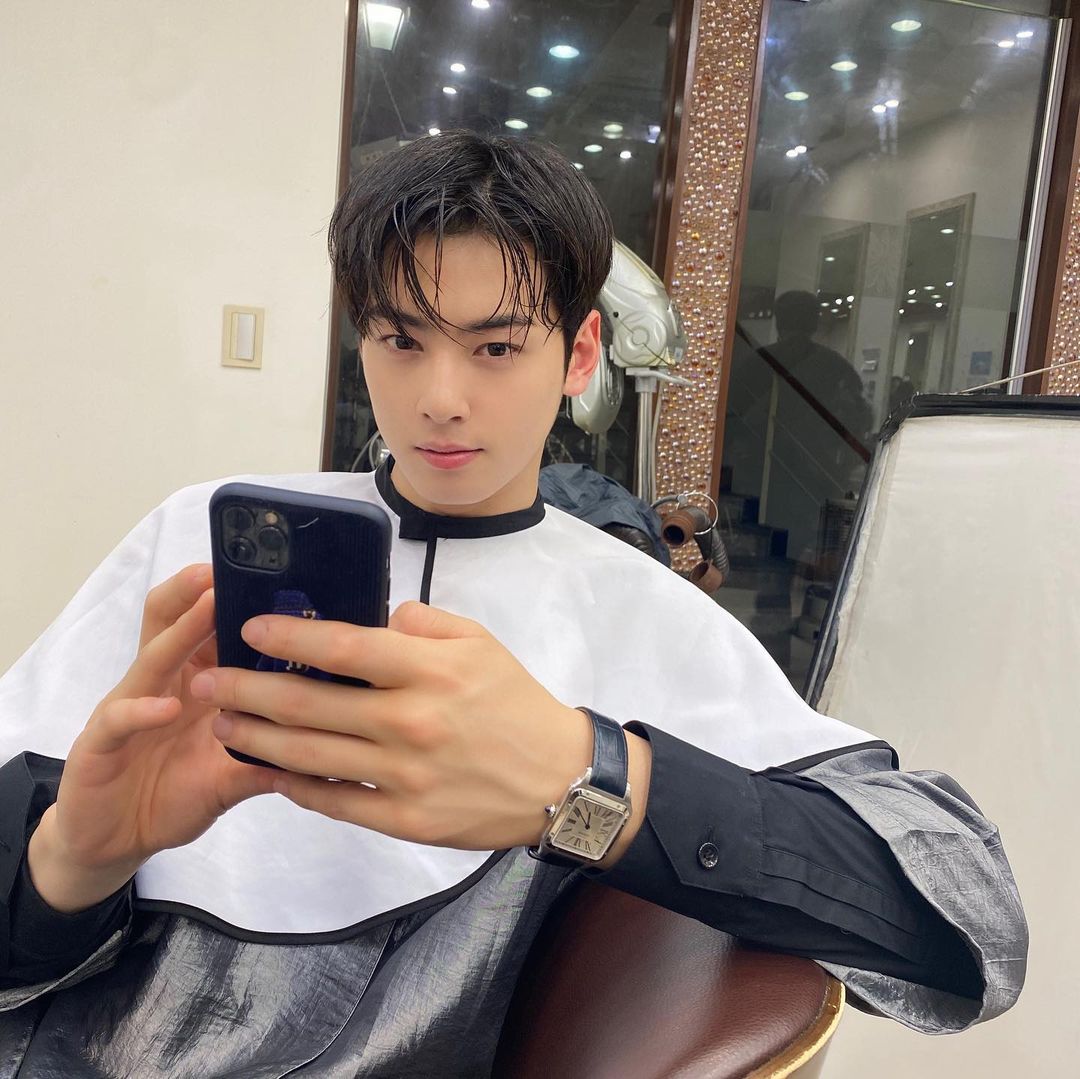 Cha Eun-woo
Image credit: @eunwo.o_c


Image adapted from: @alicearielsainttailcherry
Not wanting the boy's good looks to go to waste, netizens have also been rooting for him to debut as a Korean idol. A comment by @alicearielsainttailcherry reads, "SM is looking for Japanese trainees, so if you have any thoughts on becoming a K-pop idol…", ending with an emoji that suggests that he should consider this proposal.
"SM" refers to SM Entertainment – the entertainment company which manages popular K-pop groups such as EXO and Red Velvet. Many others share similar sentiments of wanting him to debut as an idol in Korea, with the comment gaining over 100 likes.
---
Handsome Japanese boy at hair salon charms the Internet
---
Whether the boy becomes an idol in the future or not, we hope that he'll find success in whatever he does. Meanwhile, if you're in Japan and would love a new hairstyle, get in contact with Hirata Takumi on Instagram. Who knows? You may just become the next Internet sensation.
For more news, check out:
---
Cover image adapted from (left to right):@eunwo.o_c, @lipps_hiratatakumi and @sugino_nofficial
Get more stories like this!
Drop us your email so you won't miss the latest news.