Creative obi knots by kimono dresser Mami
---
Obi (帯) is a sash worn around the waist to fasten a kimono (着物; traditional Japanese dress). While many settle for a simple knot, Mami, a talented kimono dresser from Kumamoto, has a penchant for turning obi knots into elaborate designs.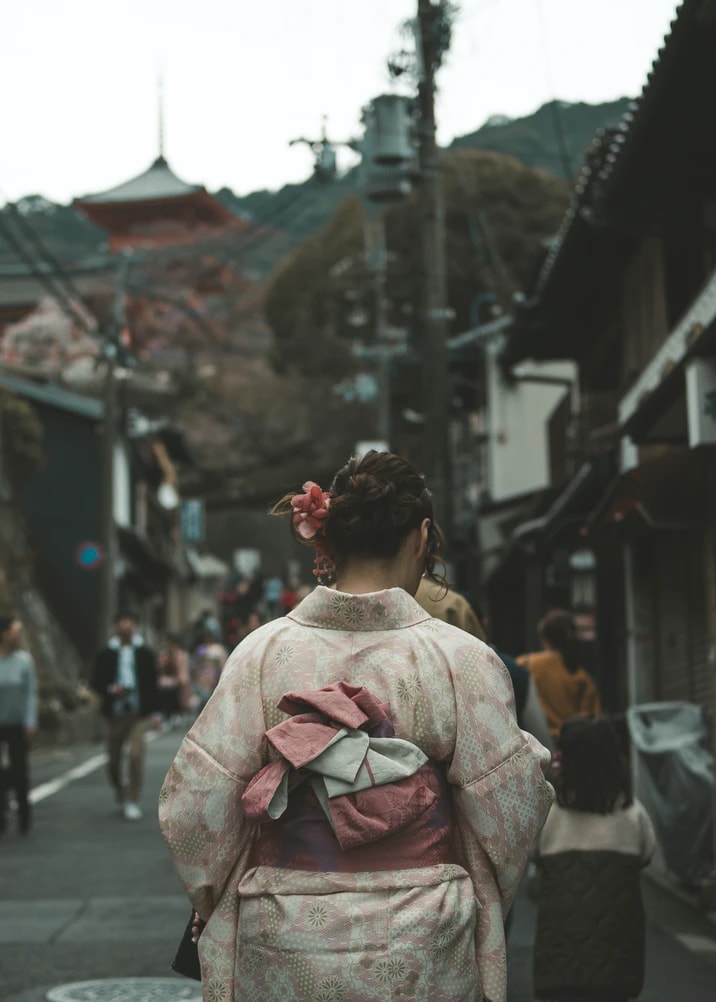 Woman wearing a kimono with an obi belt
Image credit: Sei
From recreating a bouquet of flowers to Evangelion Unit-01, Mami puts a spin on obi knots by exercising her creativity and nimble fingers. Looking through her designs, you'll learn about the ins and outs of kimono wearing. Mami also has a few video tutorials that teach you how to tie obi knots.
---
Turning obi into creative knots
---
Mami began a series of posts called "Obi knots with zero practicality" on Instagram and Twitter in early March 2020. Through this series, which are tagged with #実用性ゼロの帯結び, Mami has shared many of her interesting obi knots with her followers.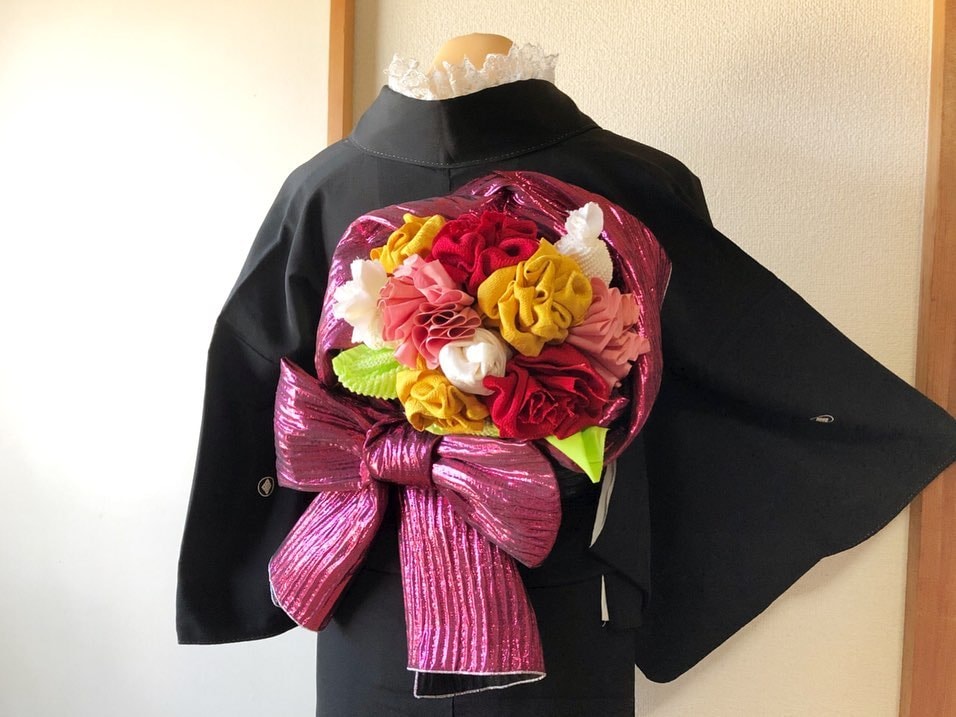 Image credit: @mami.c_bla.n.red
For Mothers' Day last year, Mami created an intricate bouquet of flowers with fabric. The bright flowers, held together by a neat purple ribbon bow, elevates the beauty of the already elegant kimono.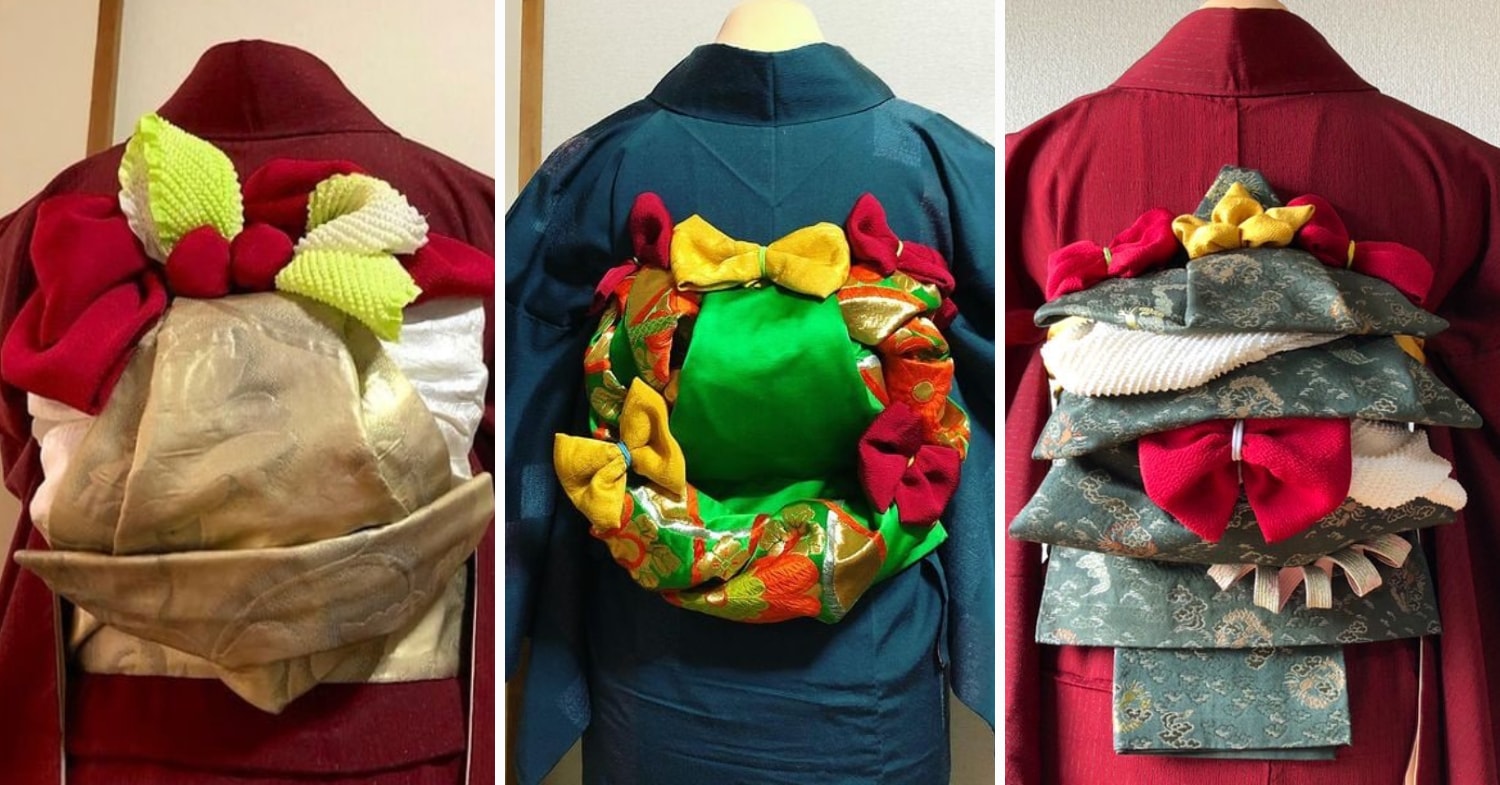 Image adapted from (left to right): @mami.c_bla.n.red, @mami.c_bla.n.red and @mami.c_bla.n.red
She also partook in Christmas festivities by creating a bell, wreath, and a Christmas tree using obi knots. The varying designs showcase Mami's mastery of different tying techniques, as well as her unlimited creativity.
---
Recreating 2D characters from Evangelion and KonoSuba
---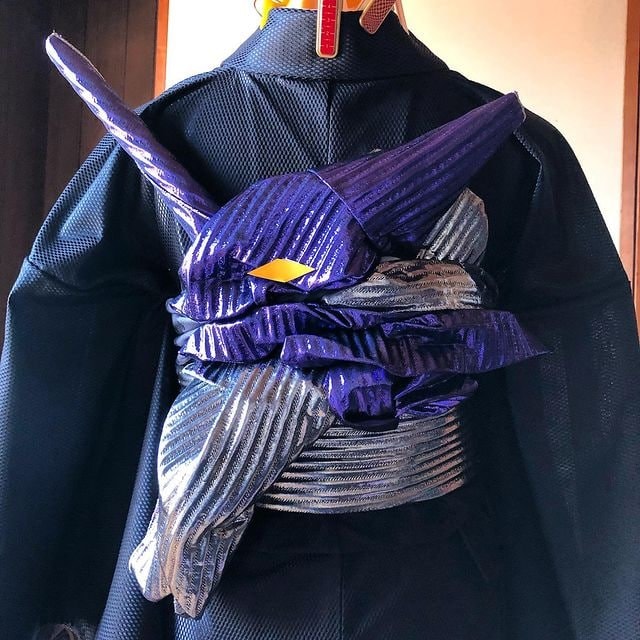 Image credit: @mami.c_bla.n.red 
Besides holidays and festivities, Mami has also drawn inspiration from several popular anime series. Notably, she brought the Evangelion Unit-01 to life with a complex obi knot, much to the delight of the Neon Genesis Evangelion fans. Evangelion Unit-01 is the robot operated by Shinji, the series' protagonist.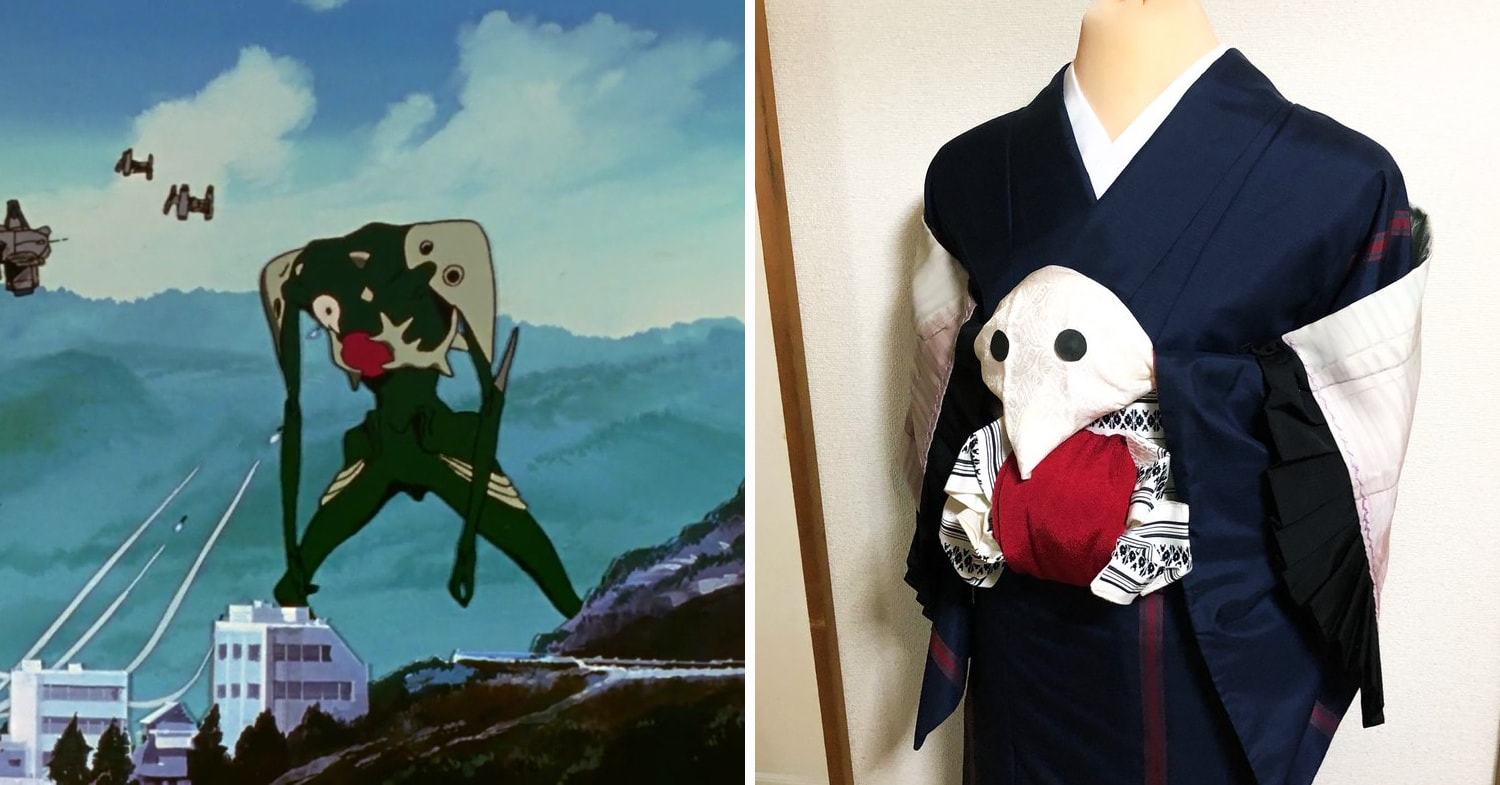 Image adapted from: Studio Gainax and @blanred
She also showcased her obi recreation of Sachiel, the Third Angel who began the Evangelion series by wreaking havoc on the city.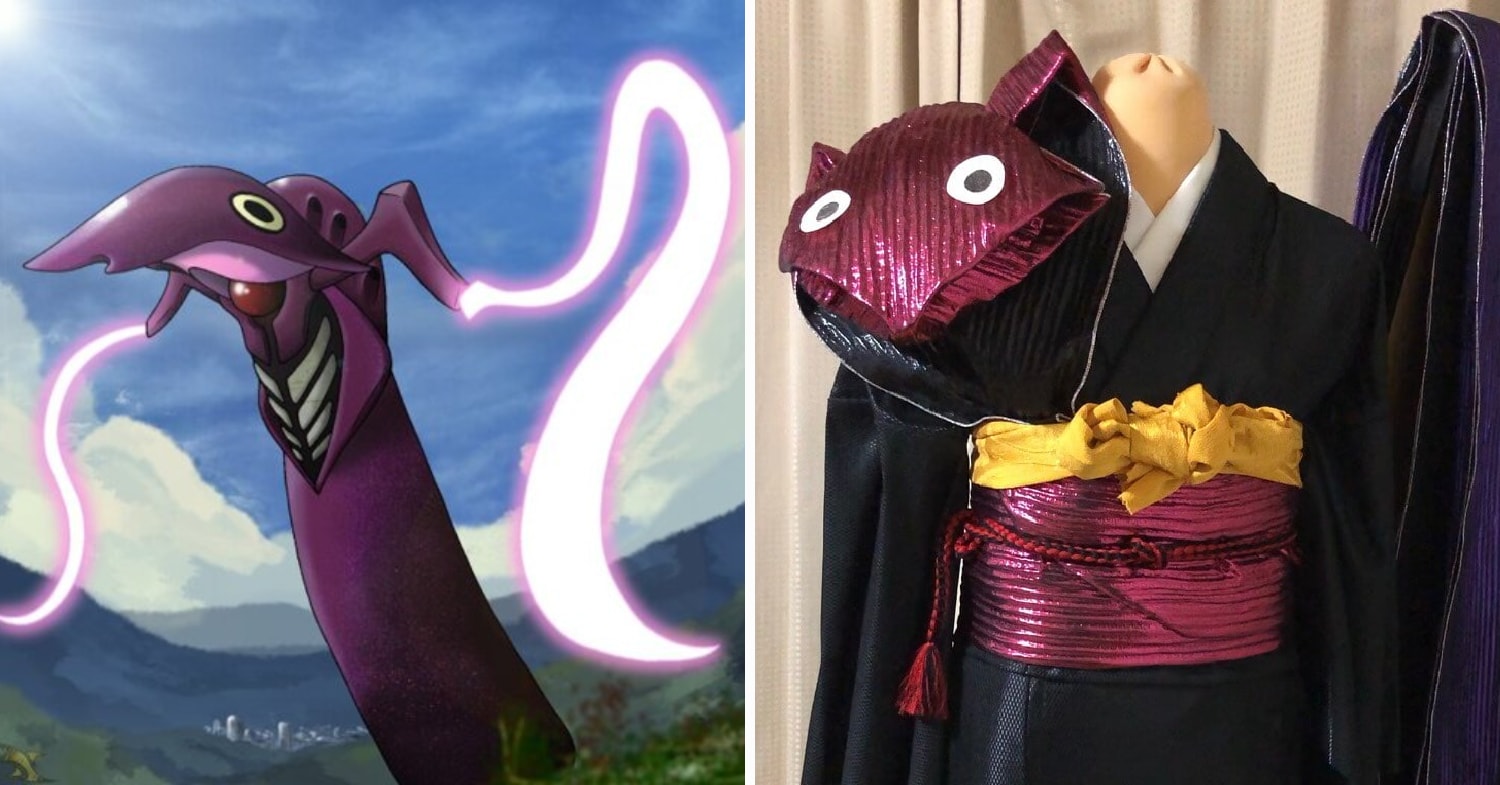 Image adapted from: Gorath of the Abyss and @mami.c_bla.n.red
Shamshel, the Fourth Angel, also got some love from Mami. Her design honours Shamshel's insect-like skull and its 2 big eyes.
Her Evangelion designs have gained popularity amongst the anime community, with her Evangelion Unit-01 obi knot garnering over 9,215 retweets and 27.4k likes on Twitter.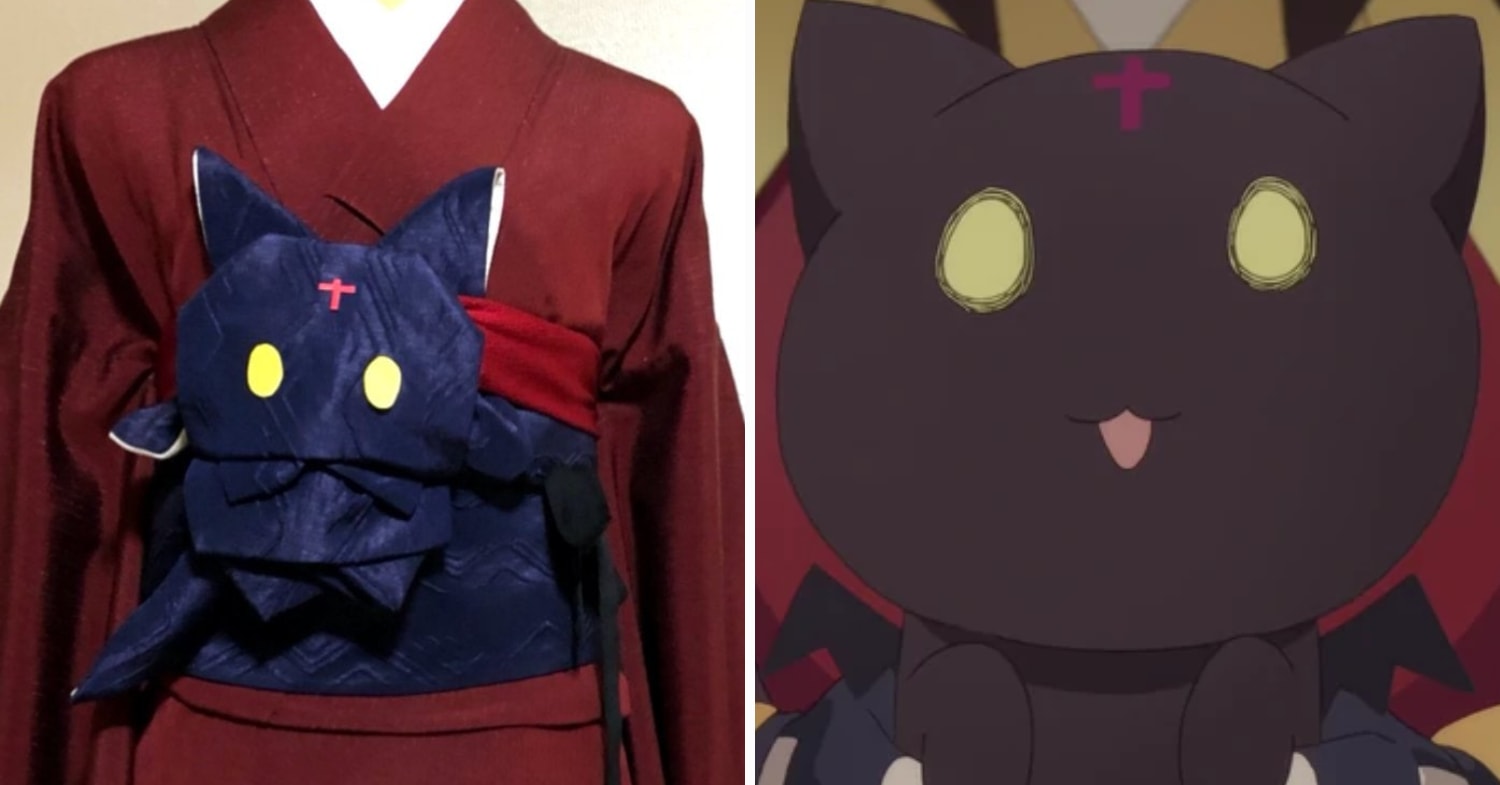 Image adapted from: @blanred and KonoSuba Wiki
Besides Evangelion characters, Mami has also recreated other 2D characters. KonoSuba fans will be pleased to know that the adorable fire-breathing black cat Chomusuke is one of them.
---
Sharing the art of tying obi knots
---
Kimono dressing is a sophisticated art, and you can learn more about it as you admire Mami's designs. Mami often talks about the different types of obi available in her social media posts.

If you'd like to recreate some of her designs, check out Mami's YouTube channel as she's uploaded a few video tutorials.
---
See more beautiful obi knots by Mami
---
Mami is active on her Twitter and Instagram. She also posts video tutorials and short films on her YouTube channel. You can see more beautiful obi knots on her social media platforms.
For more news, check out:
---
Cover image adapted from: @mami.c_bla.n.red and Studio Gainax
Get more stories like this!
Drop us your email so you won't miss the latest news.