Pampshade bread lamp
---
Bread is delicious, but Japanese start-up Pampshade sees it in another light. Bread, especially those soft, fluffy ones, tends to turn bad quickly. Rather than letting it go to waste, Pampshade turns unwanted bread into functional bread lamps instead. If you're someone who enjoys using "let's get this bread" and "lit" ironically, get this lamp for yourself.
---
Pampshade's realistic bread lamp
---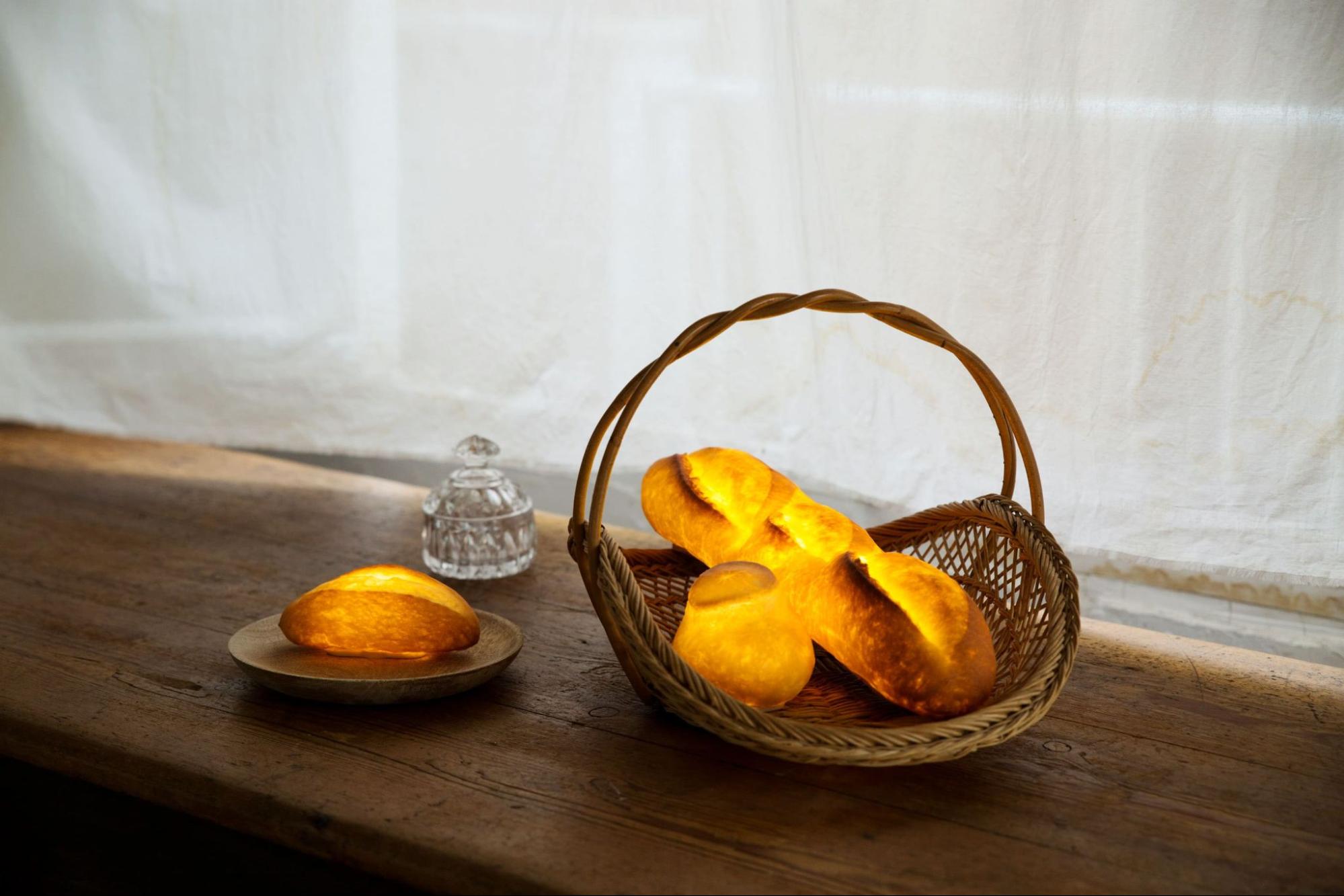 Image credit: PAMPSHADE
Pampshade sells realistic bread lamps made from real hollowed-out bread. The "insides" of the bread are first removed before the remaining shell is treated with antibacterial and antifungal agents, and coated with a layer of resin. This prevents the bread from getting mouldy. 
The treated bread then gets turned into a lampshade with the addition of LED lights.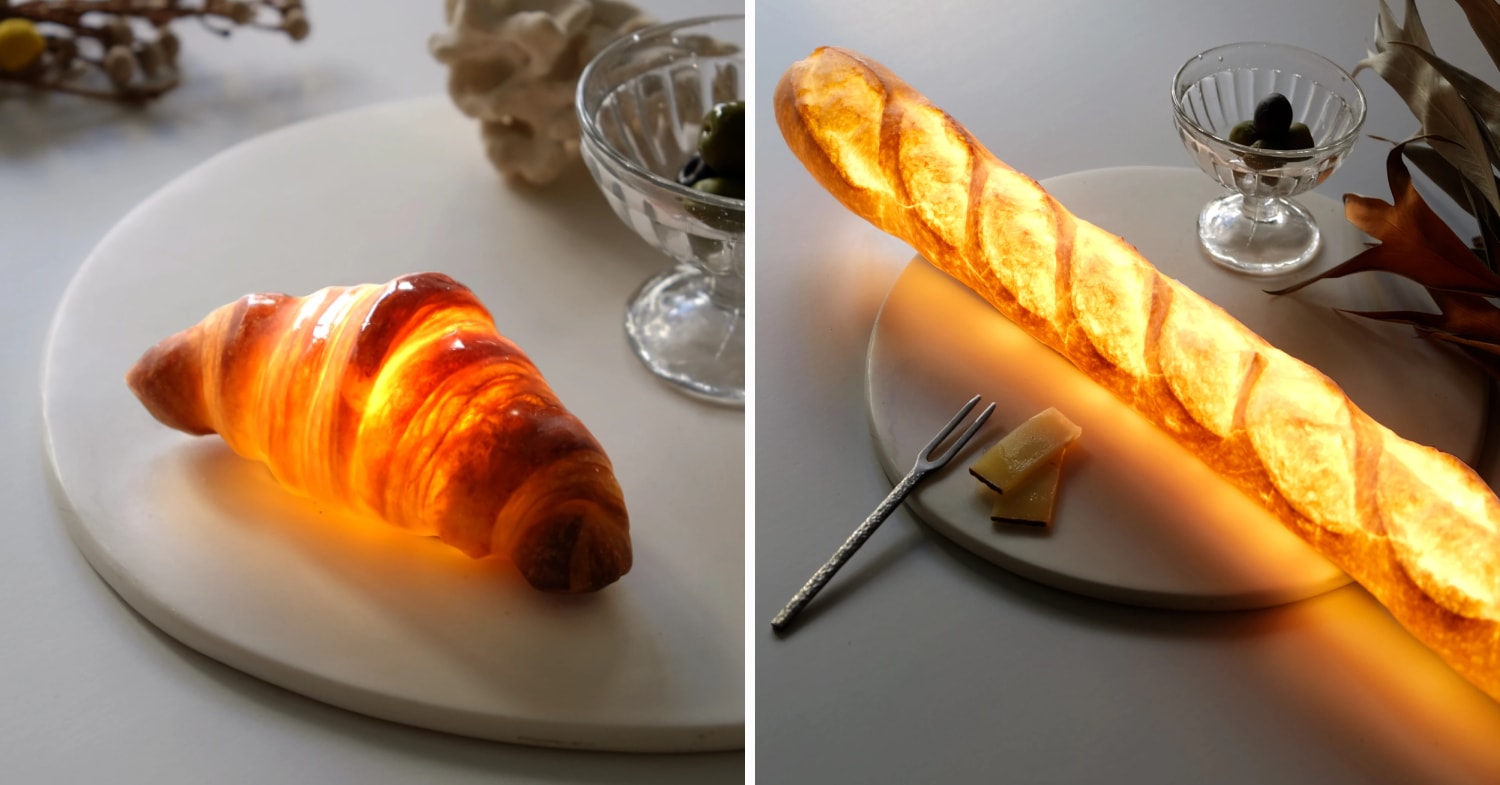 Image adapted from: PAMPSHADE and PAMPSHADE
There are currently 11 kinds of lamps to choose from, including croissant and toast lamps. Prices range from ¥5,990 (~USD55.03) for a coupe bread lamp to ¥16,940 (~USD155.63) for a baguette lamp. The smaller lamps are battery-powered, while the larger ones have to be plugged into a power outlet.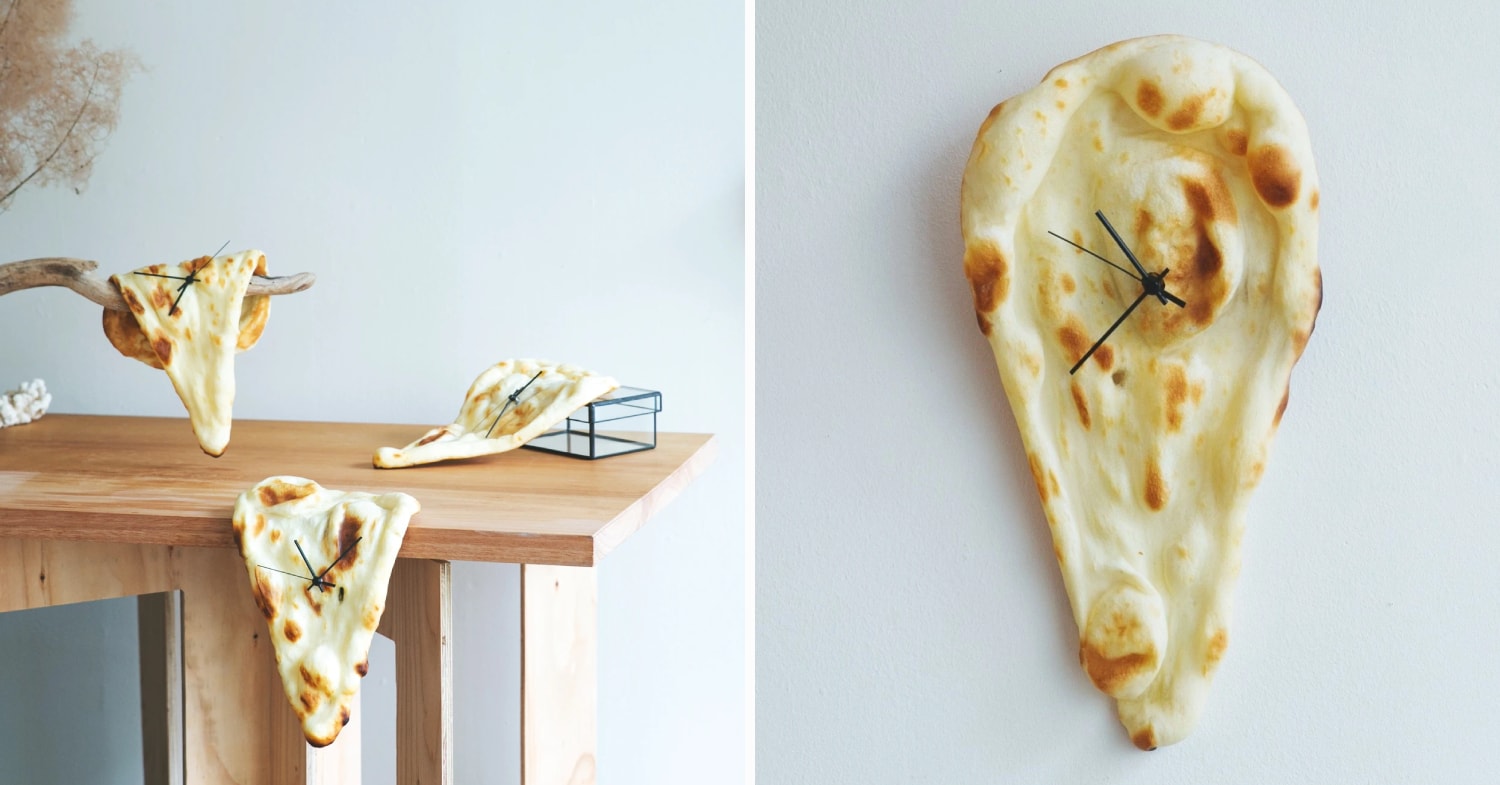 Image adapted from: PAMPSHADE and PAMPSHADE
Recently, Pampshade also released a clock, made of naan, called "NAAAAN time?" (¥8,580, ~USD78.86). The name is a pun on "今、何時" (ima nan ji), which is how you'd ask "What time is it?" in Japanese. "Naan" is pronounced the same way as "何" (nan; what).
---
Pampshade upcycles food waste to create bread lamps
---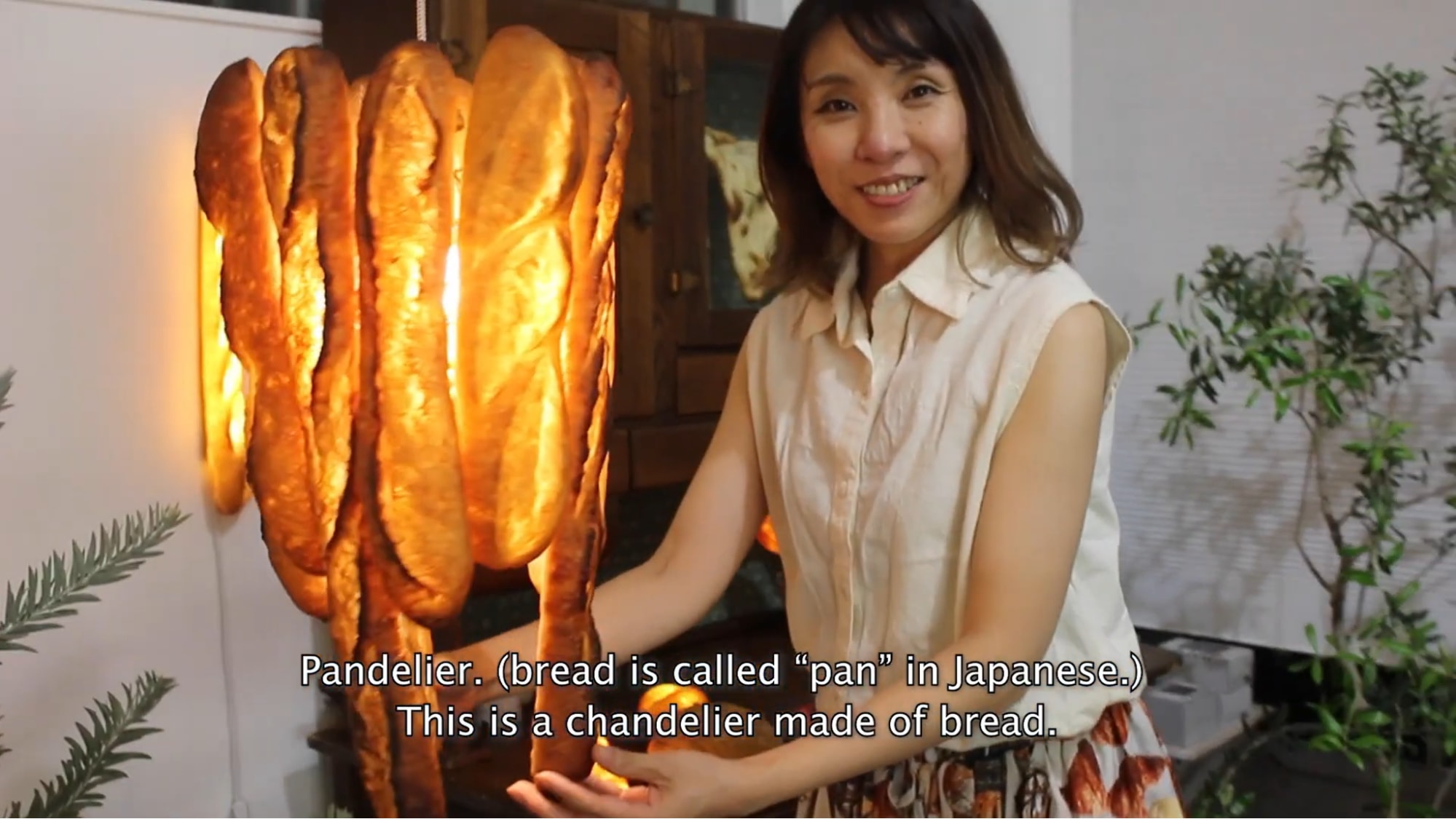 Image adapted from: Pampshade
"Pampshade" is derived from a combination of the Japanese word for "bread" (パン, pan), and "lampshade". Its founder is Yukiko Morita, an enthusiastic bread lover who once worked in a bakery.
Check out this short video in which Yukiko Morita shares more about the inspiration behind Pampshade.
Video credit: Pampshade
Pampshade also contributes to food waste reduction efforts by using unwanted bread loaves to make some of the lamps. The "insides" of the bread are repurposed into rusks – a kind of crispy dry bread – and sold separately.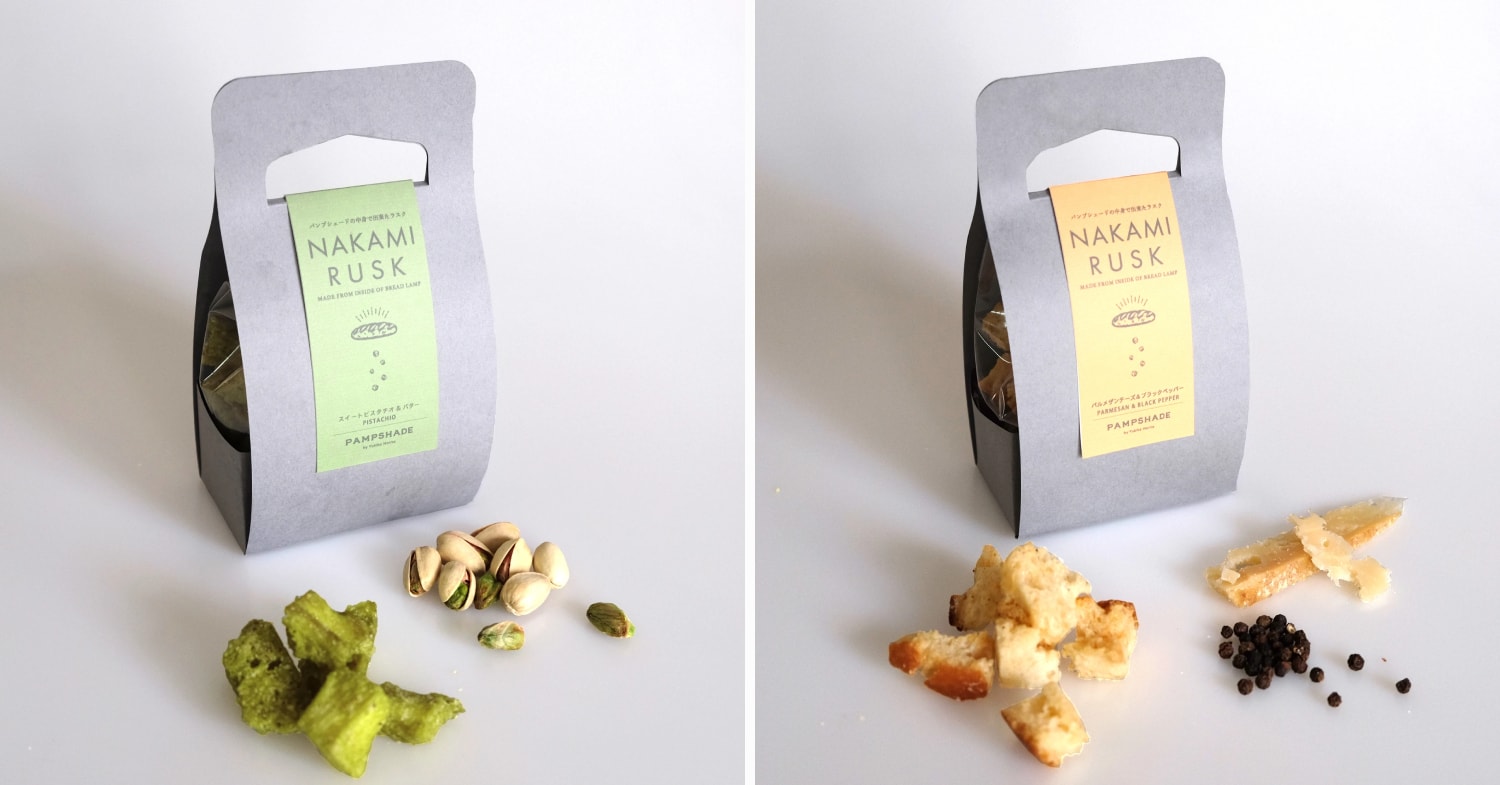 Image adapted from: PAMPSHADE and PAMPSHADE
The rusks come in 2 flavours – "Sweet Pistachio & Butter" and "Parmesan & Black Pepper". Each packet costs ¥410 (~USD3.77).
---
Get your own Pampshade bread lamp
---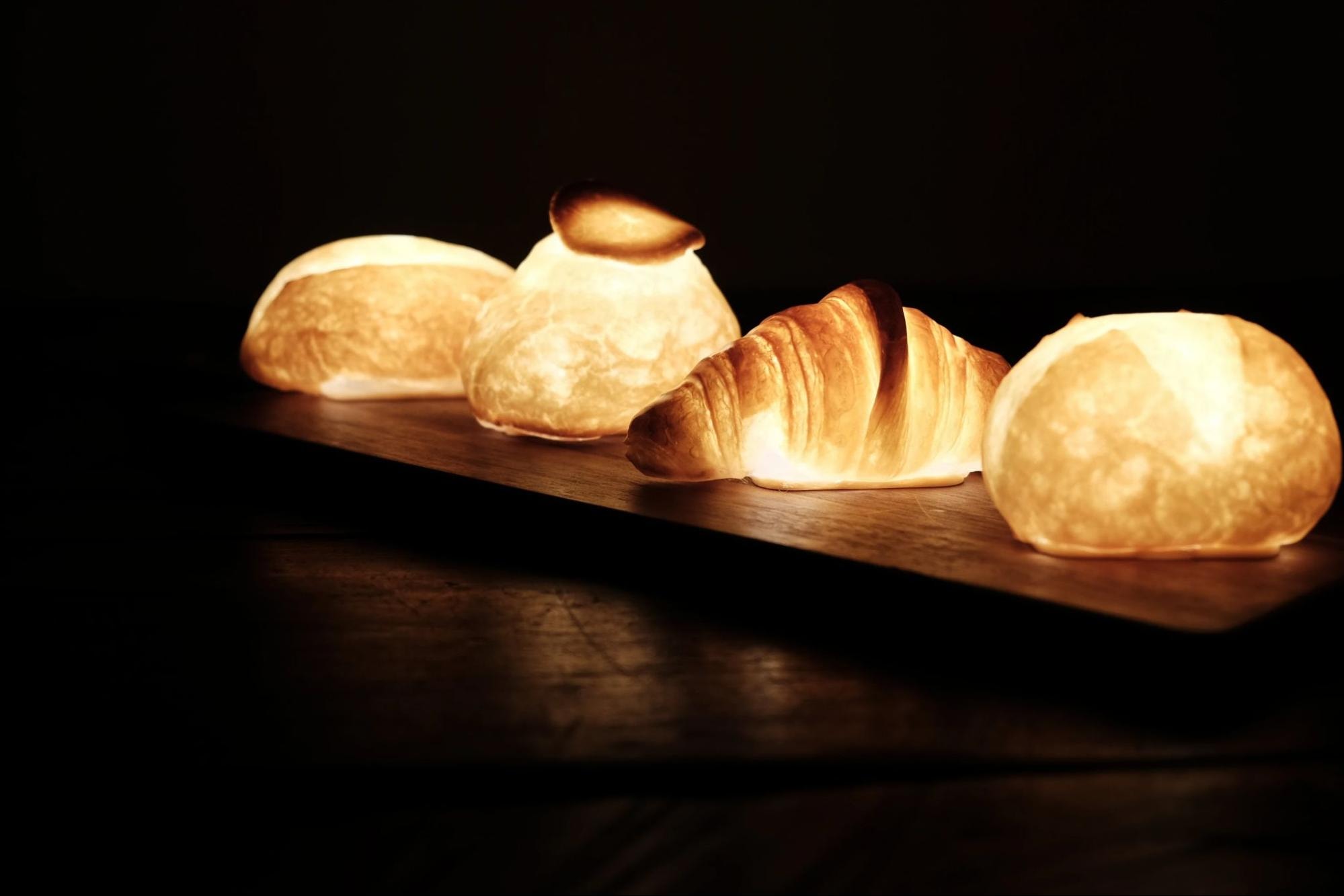 Image credit: PAMPSHADE
Pampshade products are sold in physical stores across 15 countries, including China and USA. Check out the list of store locations here. 
You can also order your lamps through their online store. Pampshade ships domestically and internationally. Shipping within Japan is free if your order exceeds ¥20,000 (~USD183.68).
For more updates, do keep up with their Instagram page and website.
Also check out:
---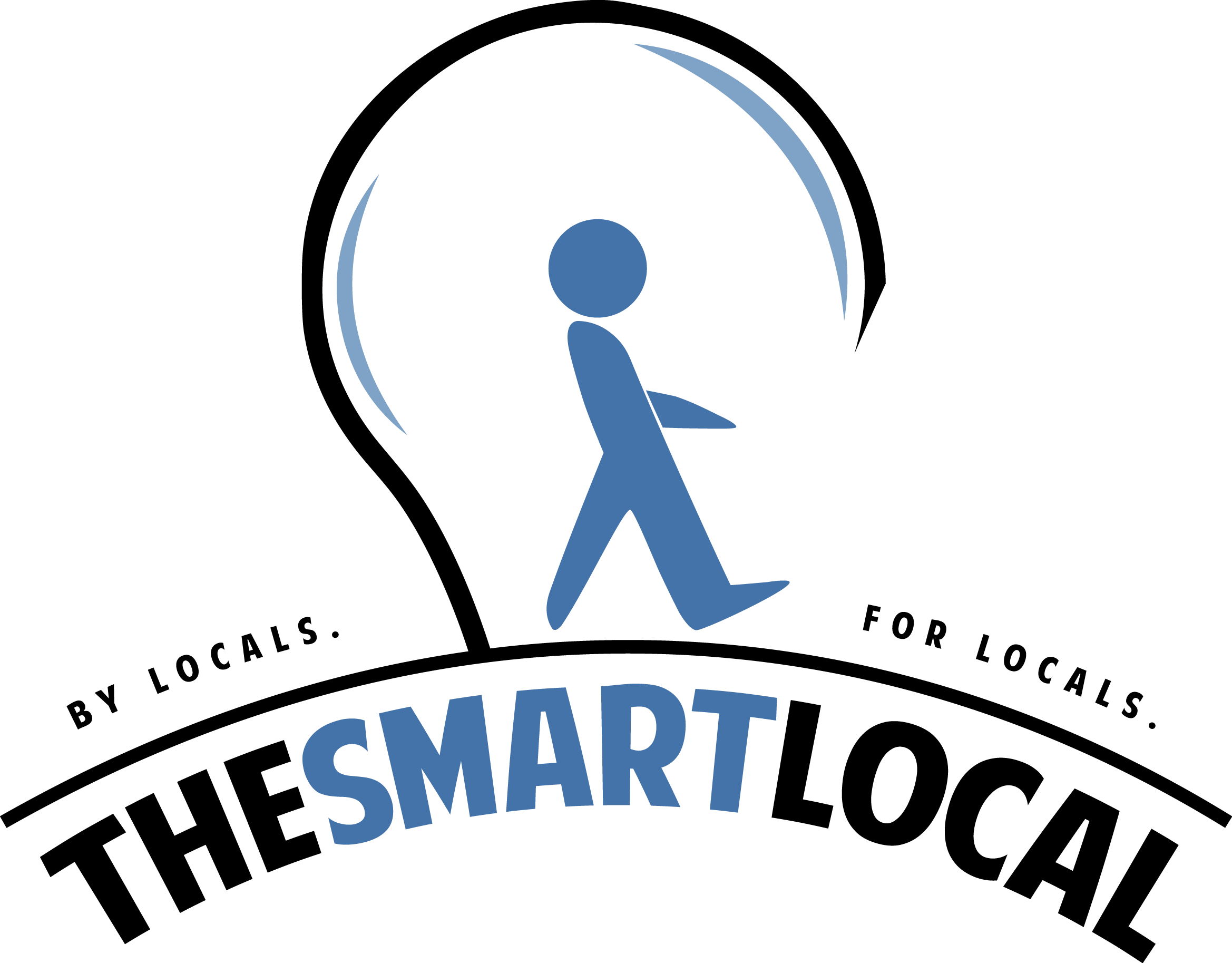 Drop us your email so you won't miss the latest news.