Takachiho Gorge
---
Besides being home to ancient cedar trees on Yakushima, Kyushu also has a treasure trove of unspoiled nature waiting to be discovered by visitors. In the topical Miyazaki Prefecture in southern Kyushu lies Takachiho Gorge, a narrow valley where you can see majestic waterfalls up close.
---
Gorgeous gorge by the Gokase River
---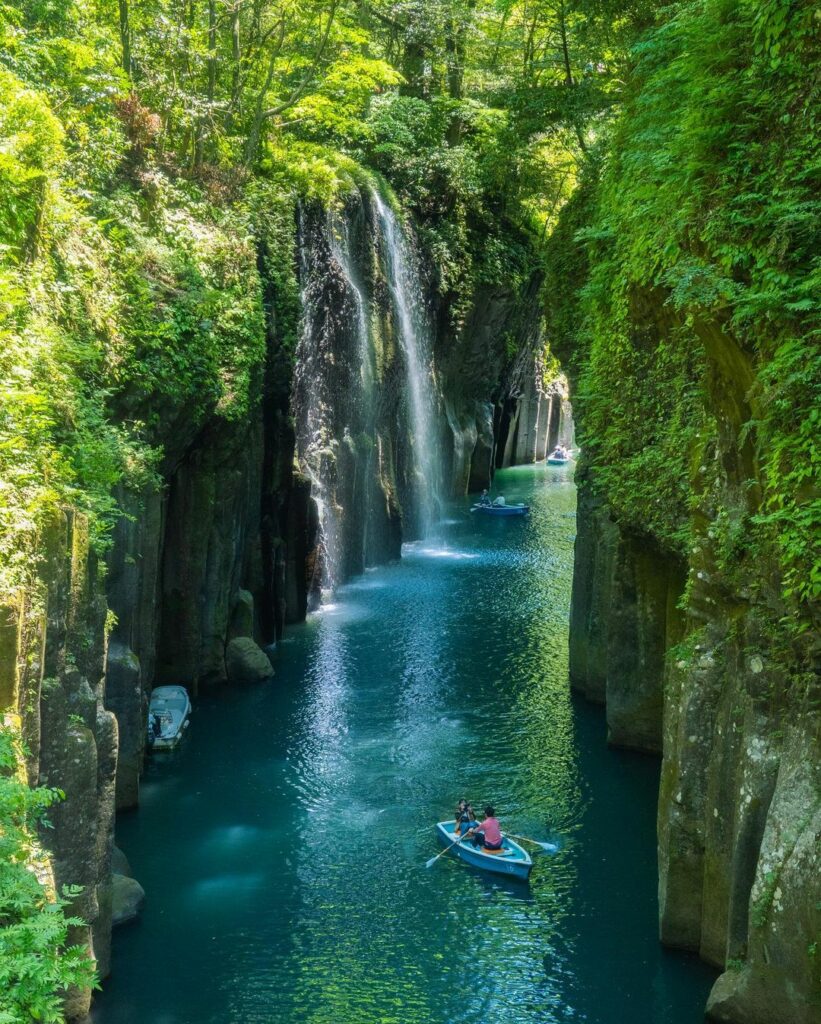 Image credit: @photo.mashi
Designated a national scenic spot and natural monument in 1934, the deep canyons of Takachiho Gorge (高千穂峡) has earned quite a name for itself amongst domestic and international tourists alike.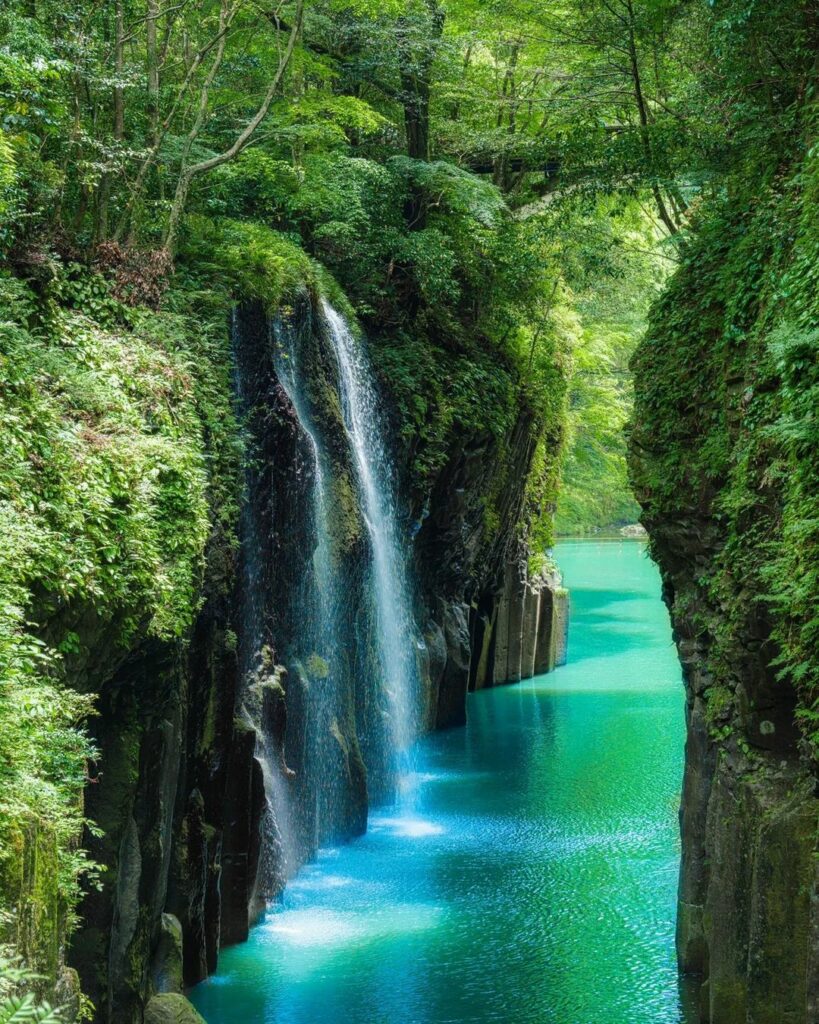 Image credit: @nagaitatakayuki
The picturesque gorge was formed due to the ancient volcanic activity of the nearby Mount Aso. Pyroclastic flows that flowed along the Gokase River cooled rapidly, hence forming cliffs with distinctive columnar joints.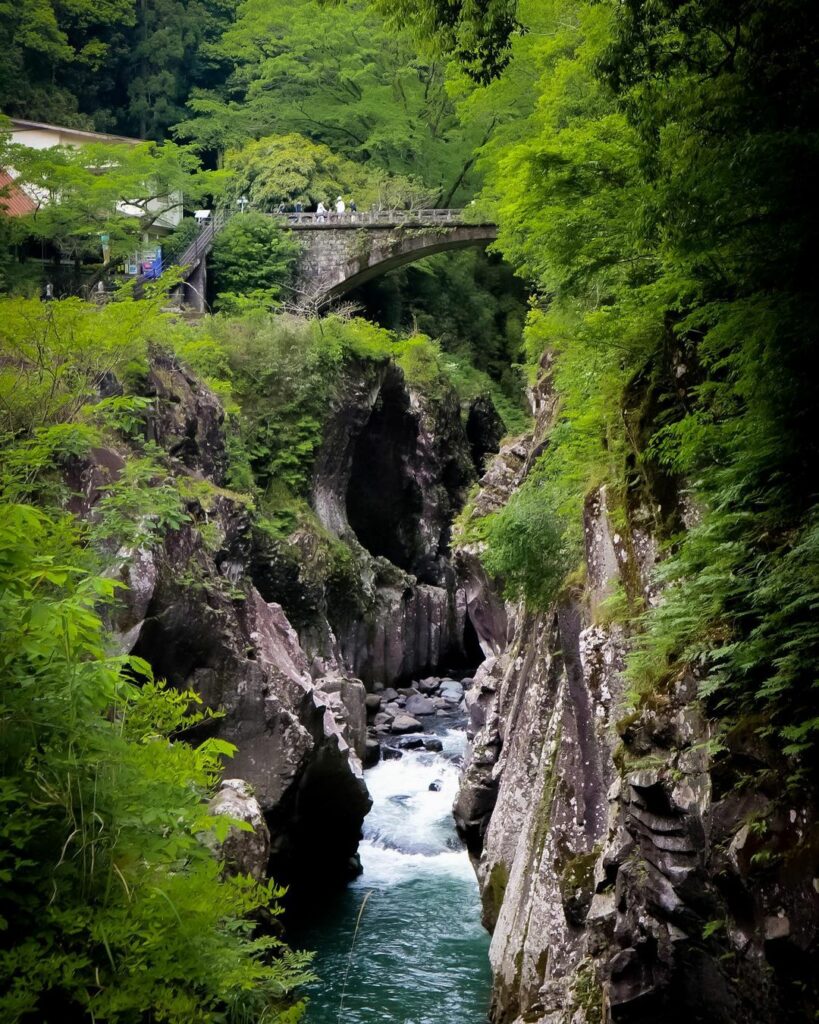 Image credit: @ivanarmstrong9033
Throughout the year, visitors will be rewarded with changing hues of the surrounding foliage that's juxtaposed against the backdrop of rocky volcanic cliffs.
---
Admire a 17m-tall waterfall up close
---

Image credit: @178takuya
While there are numerous platforms and viewing spots dotted near the valley, the gorge is best viewed up close on a rental boat that allows you to cruise down the Gokase River.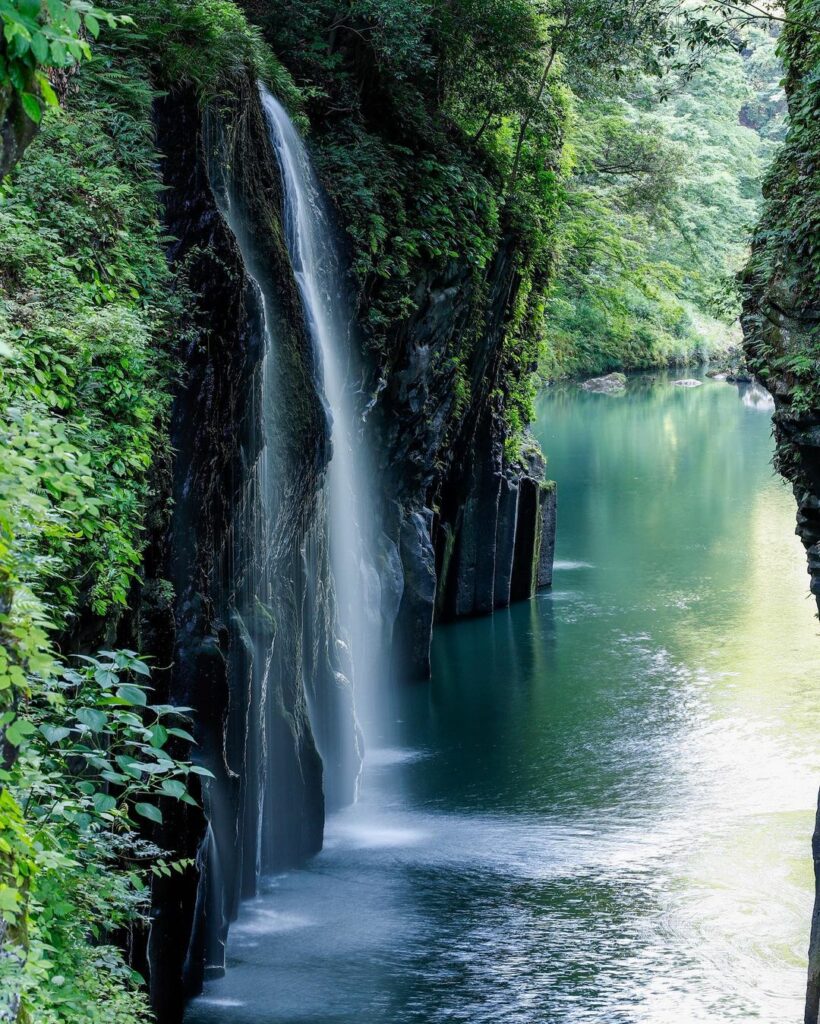 Image credit: @nonko18
In particular, the 17m-high Minai Waterfall is a sight to behold as it pours down to the river. On a sunny day, you'd even be treated to a spectrum of colours as rainbows hover near the fall's plunge pool.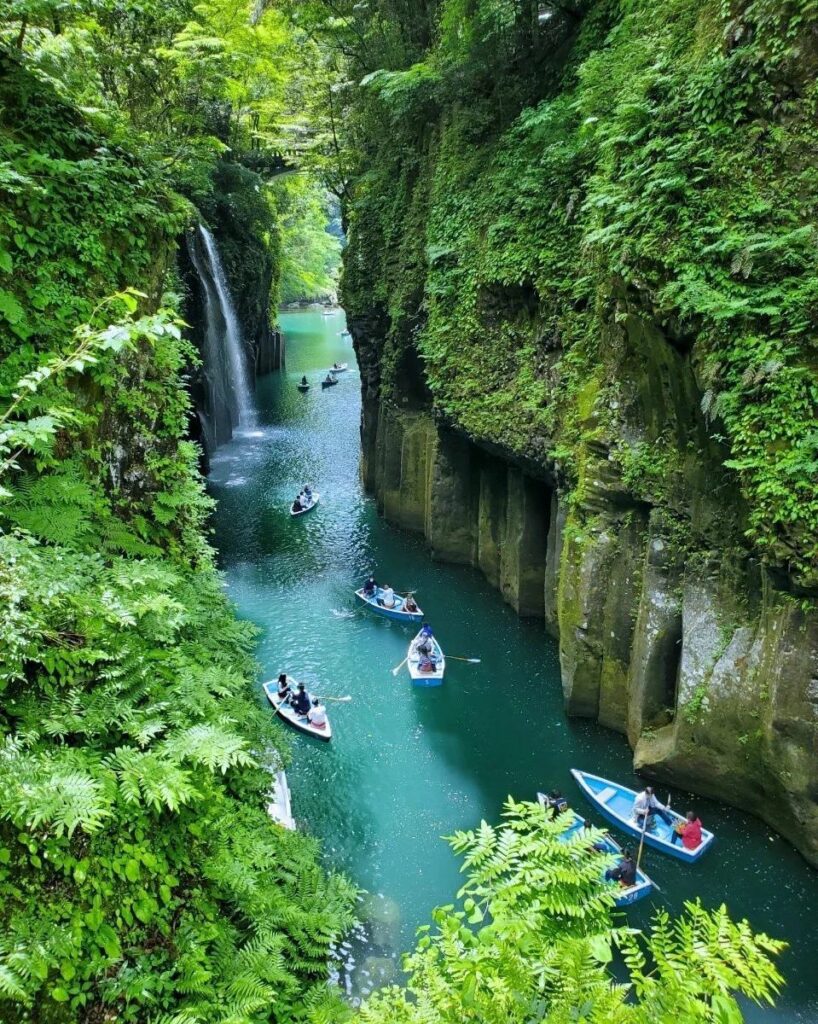 Image credit: @nagaitatakayuki
Boats can be reserved in advance online, or rented at the Oshioi Parking Lot (第1御塩井駐車場) located near the gorge. 
On top of a ¥3,000 (~USD22.52) fee per boat, take note that there's an additional ¥1,000 (~USD7.51) charged per adult and ¥500 (~USD3.76) for every elementary school kid and below. There's also a time limit of 30 minutes, and the maximum occupancy of each boat is 3 passengers. 
---
Visiting Takachiho Gorge at Miyazaki Prefecture
---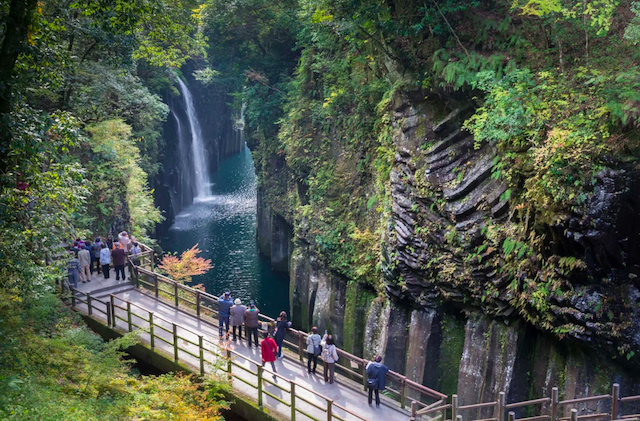 Image credit: Kyushu Tourism Promotion Organisation
Getting to Takachiho Gorge requires a fair bit of time and walking if you don't have a car, but it's doable. Starting your journey at JR Nobeoka Station, a 1.5-hour ride on the bus will bring you to Takachiho Bus Centre. After which, walk around 25 minutes to the gorge. You can also hail a cab, although taxis may appear infrequently.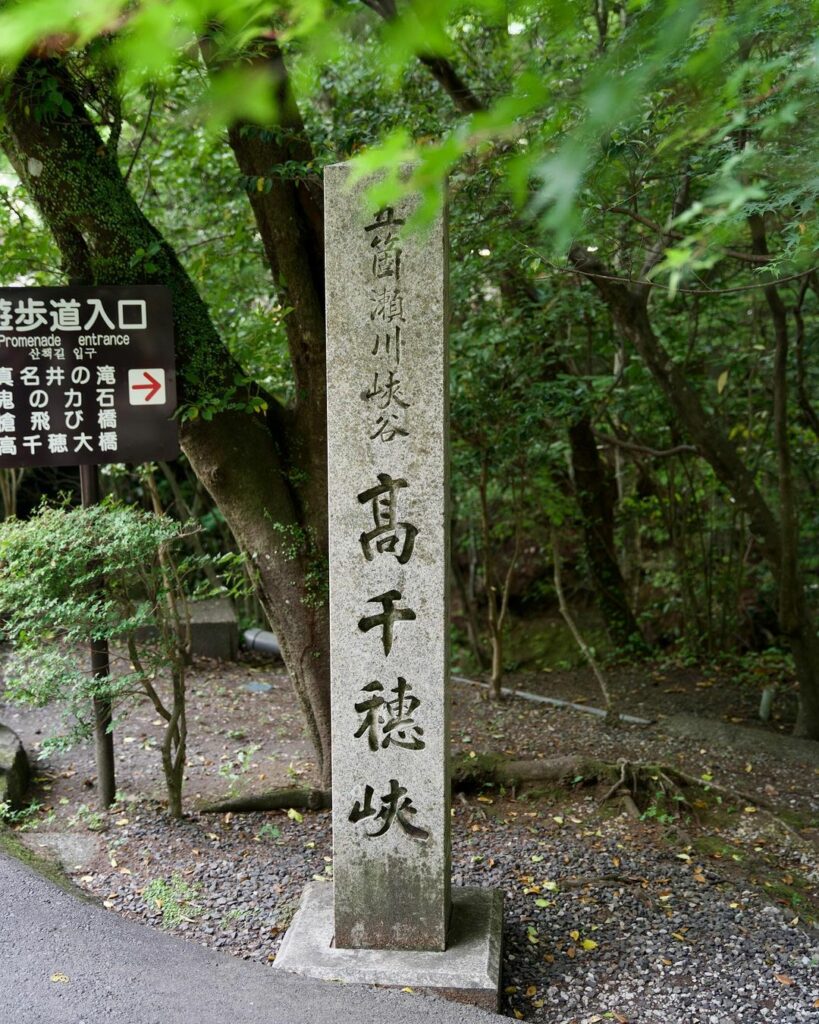 Image credit: @yasu_1219
A round-trip bus ticket will cost ¥3,040 (~USD22.92) for adults and ¥1,520 (~USD11.46) for children. Buses operate at 1-hour intervals, so we recommend planning out an itinerary beforehand to make the most of your time. The timetable for the bus can be found here. 
Address: Mukoyama, Takachiho, Nishiusuki District, 882-1103 Miyazaki
Opening hours: 24 hours, Daily
Boat Rental
Opening hours: 8.30AM-5PM, Daily
Telephone: 0982-73-1213
Also check out:
---
Cover image adapted from (clockwise from left): @nagaitatakayuki, @nagaitatakayuki and Kyushu Tourism Promotion Organisation
Get more stories like this!
Drop us your email so you won't miss the latest news.