Kisaburo Farm
---
You've had your eggs poached, scrambled, sunny-side-up and many other conceivable ways, but wait till you've had them raw. Situated in Tokyo, Kisaburo Farm is a restaurant that specialises in eggs and the ultimate Japanese breakfast food, tamago kake gohan, which is rice mixed with raw eggs. 
---
Tamago kake gohan buffet with free-flow eggs
---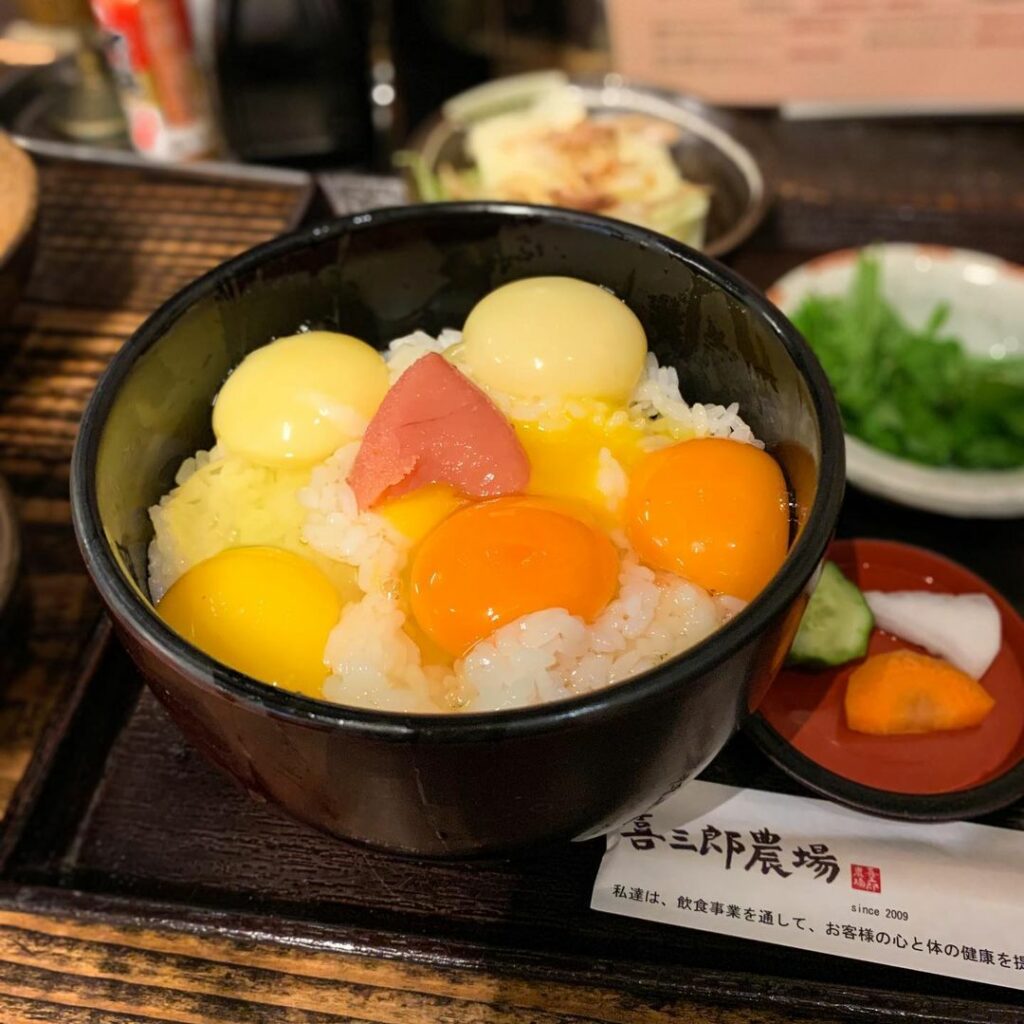 Image credit: @karakunaina 
Endearingly abbreviated to TKG, tamago kake gohan (卵かけご飯) is a simple yet well-loved Japanese dish where a raw egg is cracked over a bowl of piping hot rice. Typically, it is enjoyed with a liberal drizzle of soya sauce.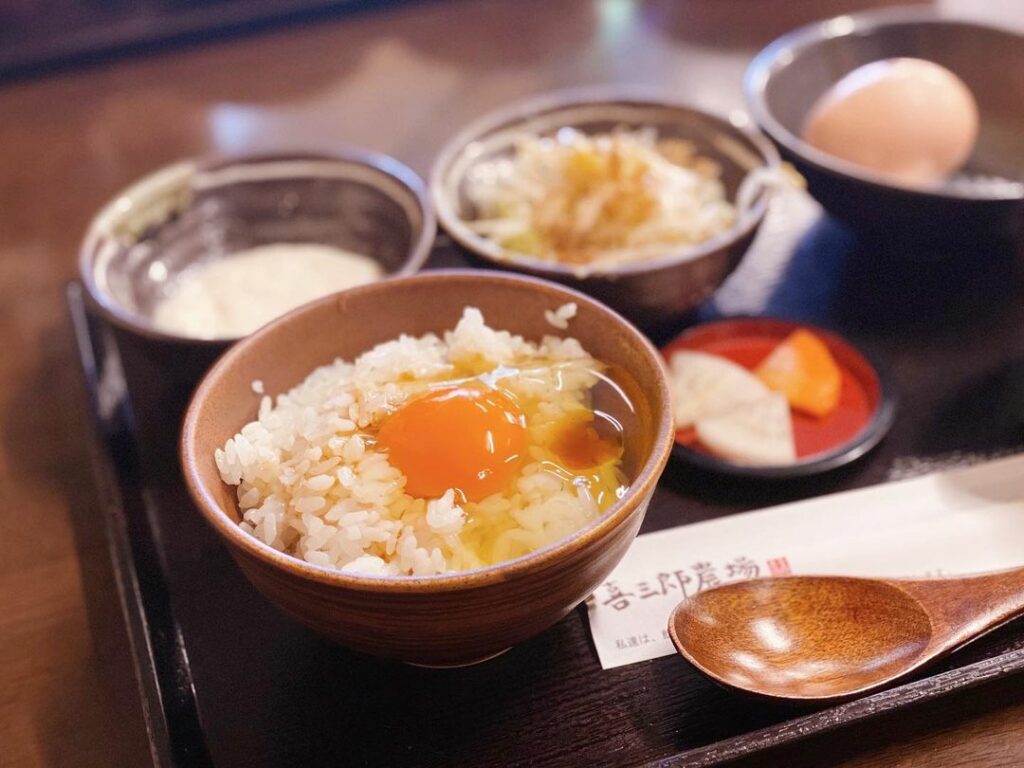 Image credit: @chika.123sea
To cater to all TKG lovers out there, Kisaburo Farm, an egg speciality eatery, has an all-you-can-eat buffet where patrons can enjoy high-quality eggs sourced from different farms around Japan.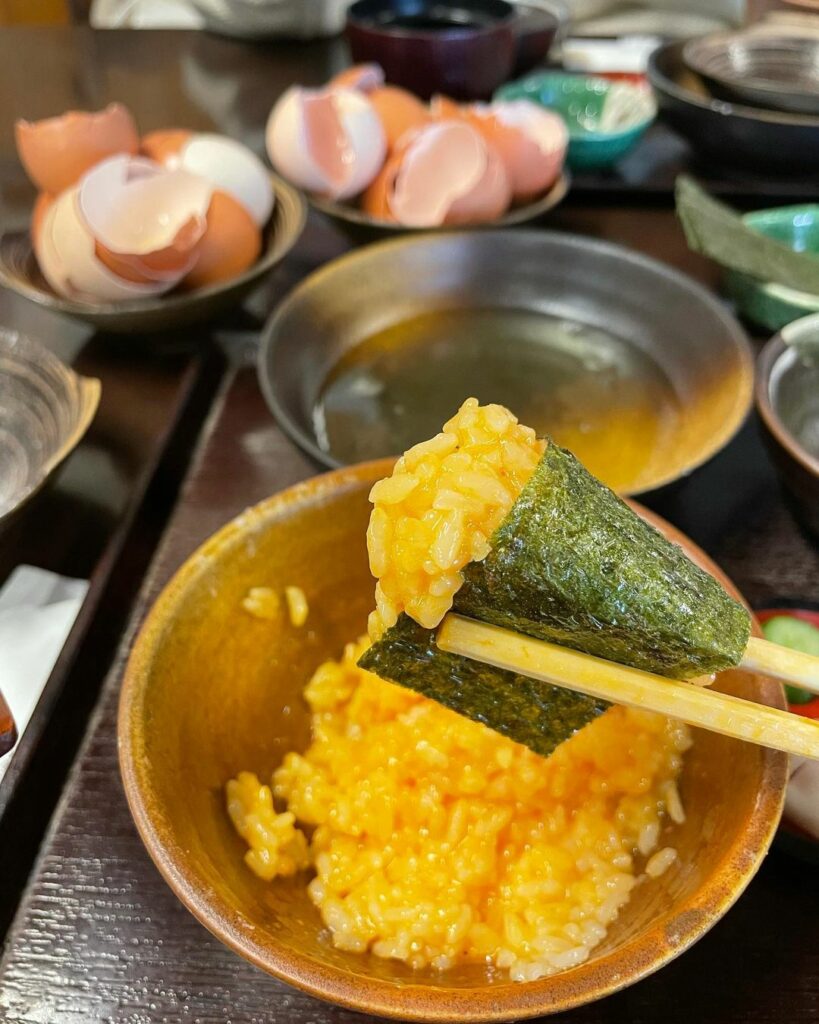 Image credit: @n_nongram
---
Premium eggs from farms around Japan
---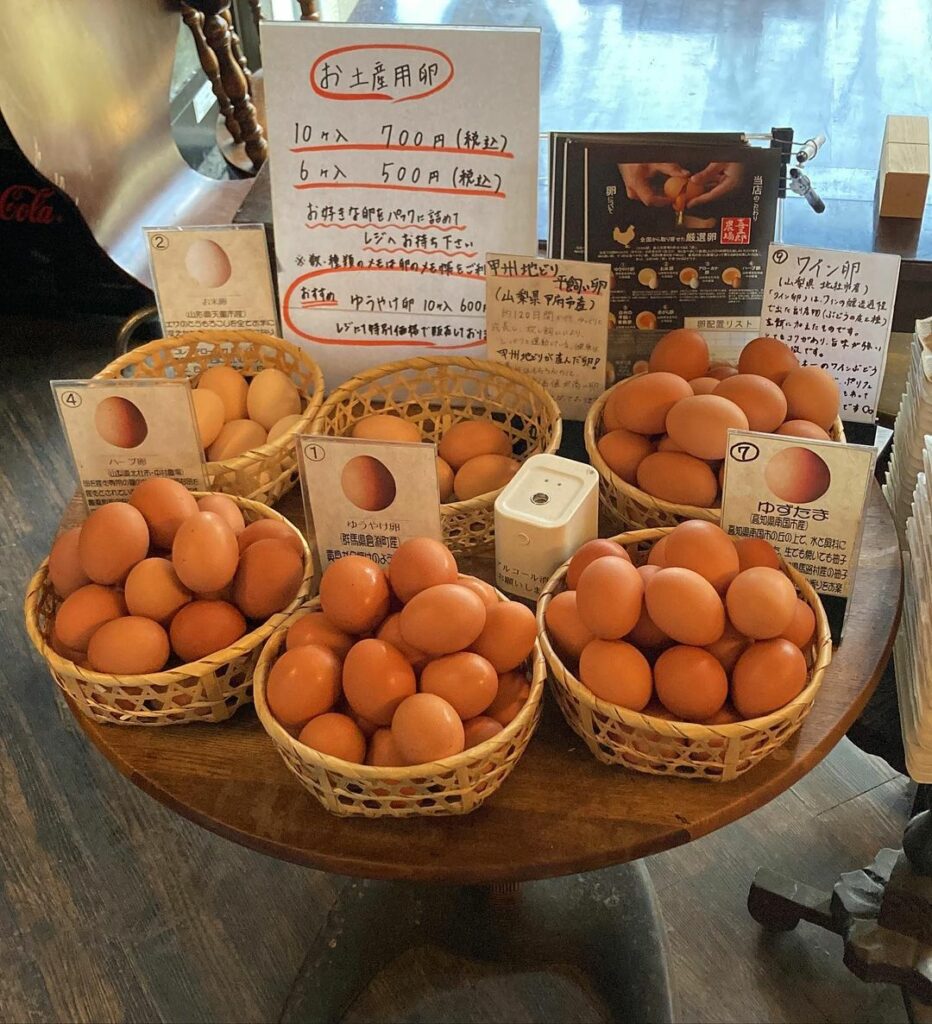 Image credit: @ggg0_5
Boasting the best eggs sourced from various farms in Japan, the selection of premium eggs at Kisaburo Farm come from regions such as Yamagata and Gunma Prefecture. Specifically, their signature yuyake tama is aptly named due to its dark orange yolk, which resembles sunset hues.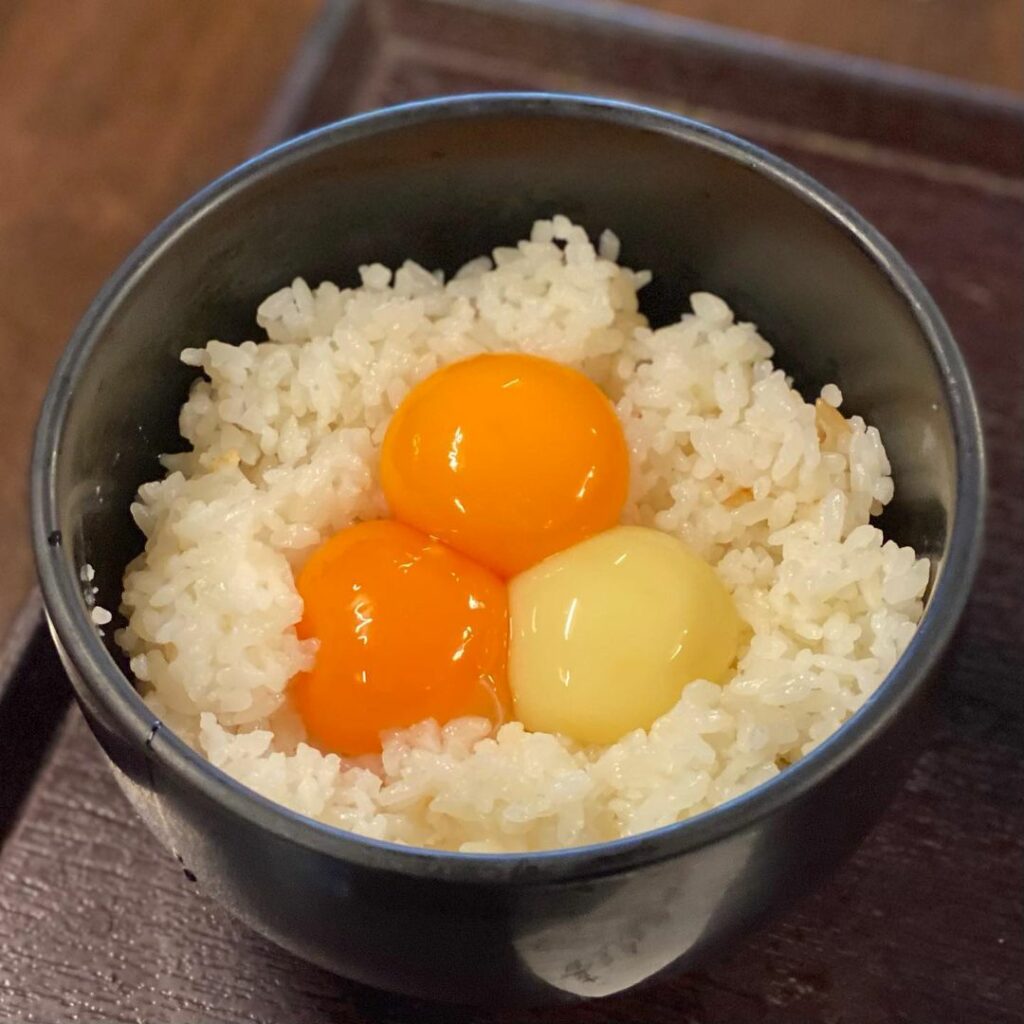 Image credit: @gour_gour_uni
Hailing from Yamasaki Farm of Kochi Prefecture, the yuzu tama is said to have a faint citrus aroma and sweetness that is a refreshing change from your usual eggs. These bougie eggs were laid by hens that were fed chicken feed enriched with yuzu peels, hence the unique scent.
To allow the sweetness of the egg to come through, swap your soya sauce for a light sprinkling of salt.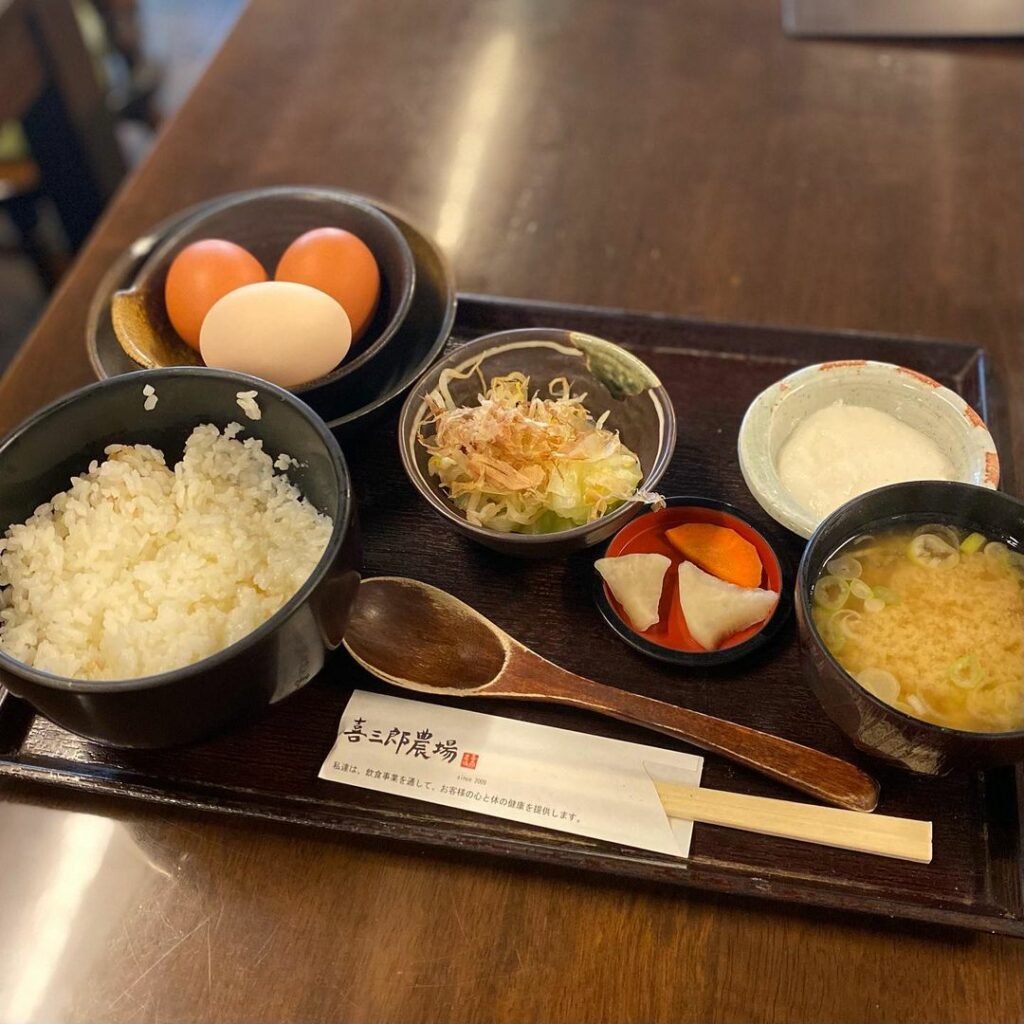 Image credit: @gour_gour_uni
For just ¥850 (~USD6.64), you can enjoy miso soup, pickled vegetables, a bowl of rice, and a free flow of eggs. For first-timers plunging into the world of TKG, a regular set which allows you to try one type of egg is also available at ¥550 (~USD4.32).
If, like us, you can't live without carbs, we recommend splurging a little more to get the lunch-exclusive TKG buffet set (¥1,400, ~USD10.93), which comes with unlimited rice. A range of toppings, such as seaweed and mentaiko, can be purchased at ¥110 (~USD0.86) each as well.
---
Getting to Kisaburo Farm
---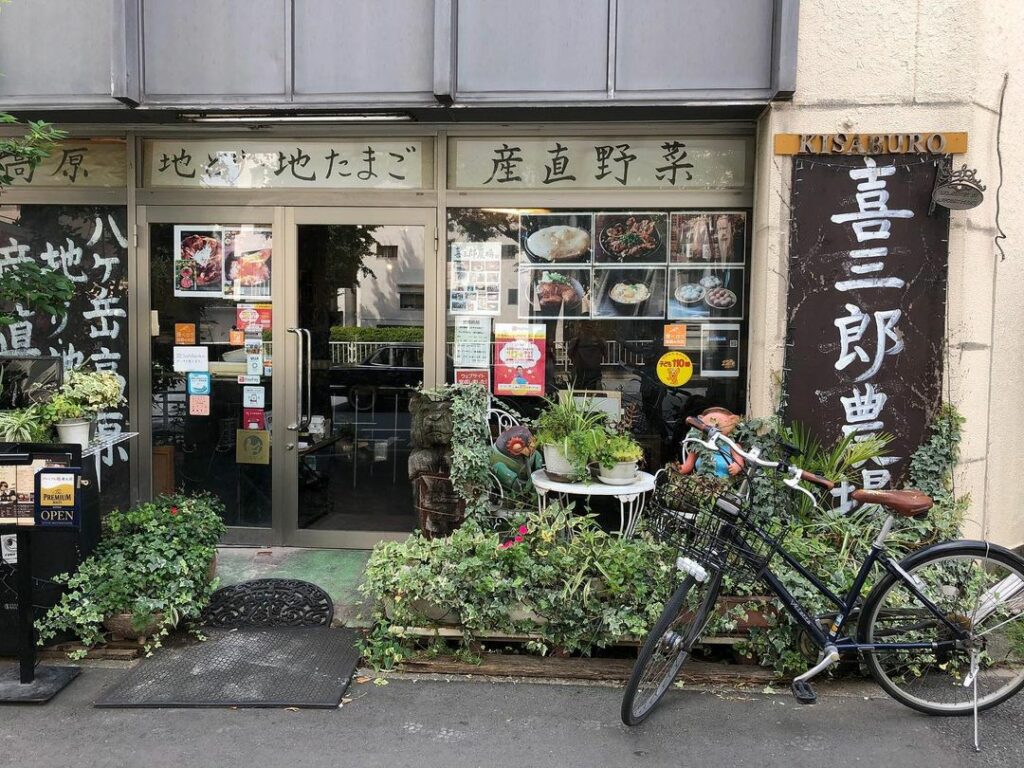 Image credit: @9zumi8sup1
To get there, take the train on the Mita Line to Sengoku Station. A minute's walk from Exit A2 of the station will take you straight to the restaurant. 
Even if you're not comfortable with consuming raw eggs, you won't go hungry as Kisaburo Farm offers a wide variety of egg dishes, including their oyakodon that's made with free-range chicken from Koshu. 
Address: 1-23-11 Sengoku, Bunkyo City, 112-0011 Tokyo
Opening hours: Mon – Fri 11AM-2.30PM & 5PM-10PM (Last order at 9PM) | Sat & Sun 11AM-4PM & 5PM-10PM (Last order at 9PM)
Telephone: 0339-43-3746
Website
Also check out:
---
Cover image adapted from: @karakunaina and @ggg0_5
Get more stories like this!
Drop us your email so you won't miss the latest news.