Kawachi Wisteria Garden
---
Family gardens are often limited to a few pots of plants in the backyard. However, the Kawachi Wisteria Garden is a family garden that became an attraction amongst domestic and international tourists since its inception in 1977. Inside the garden, you'll find tunnels either blanketed in wisteria or maple leaves, depending on when you visit.
---
Wisteria and maple leaf tunnels
---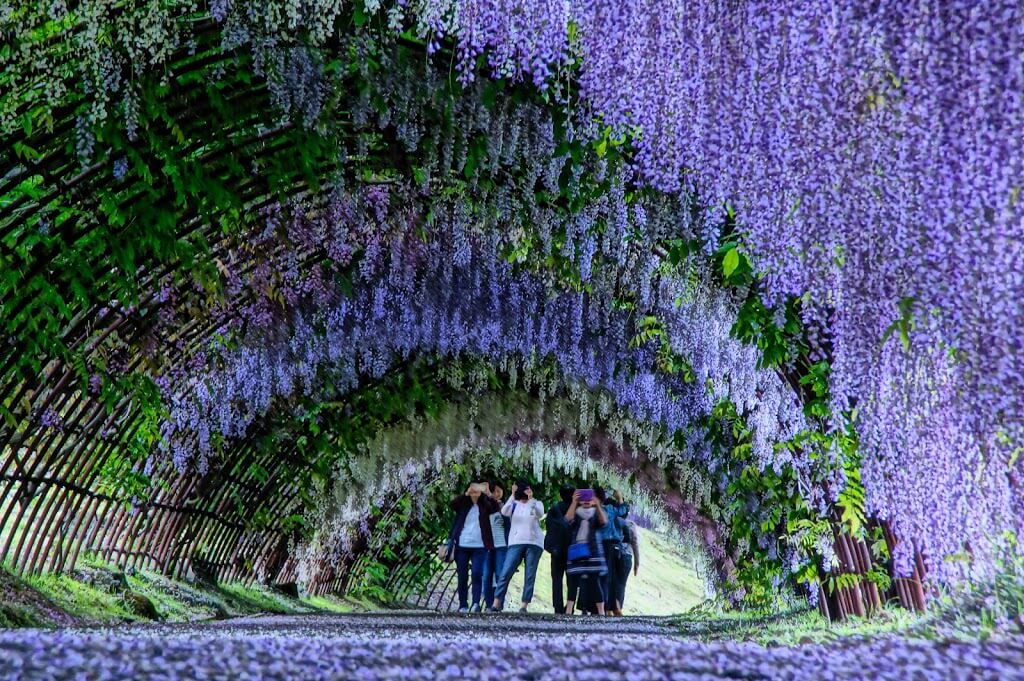 Image credit: KWANHYEON ROY
Kawachi Wisteria Garden became popular when CNN included the garden in their list of "Japan's 36 most beautiful places" in 2017.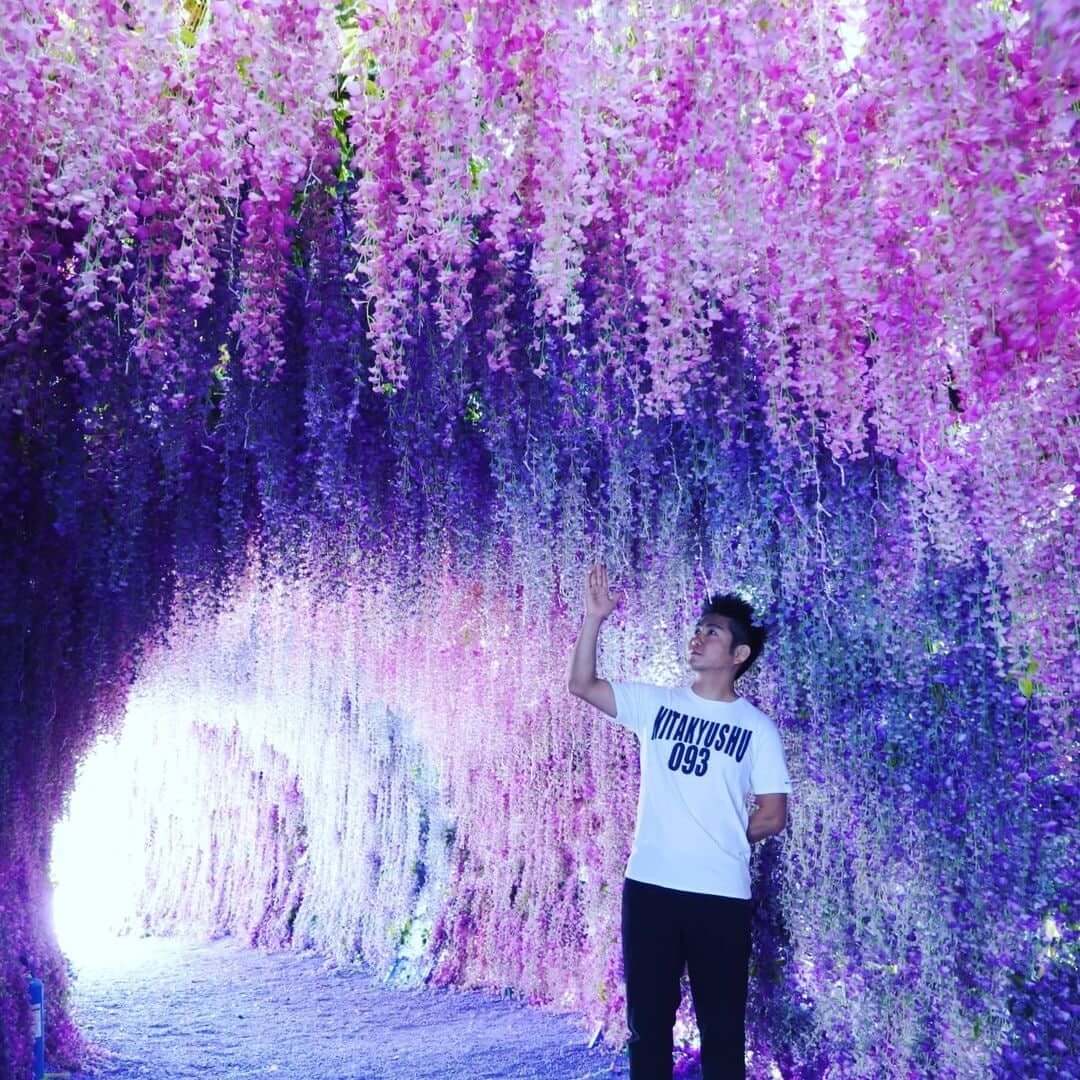 Image credit: @yamakitomoyuki
The garden boasts two wisteria tunnels spanning 110m and 80m. From late April to mid-May, the tunnels are lined with rows of purple wisteria in full bloom. There are 22 wisteria species housed in the garden.
Besides the wisteria tunnels, you can also find the Ofuji Shelf, which spans about 3,305sqm. The shelf is covered with wisteria.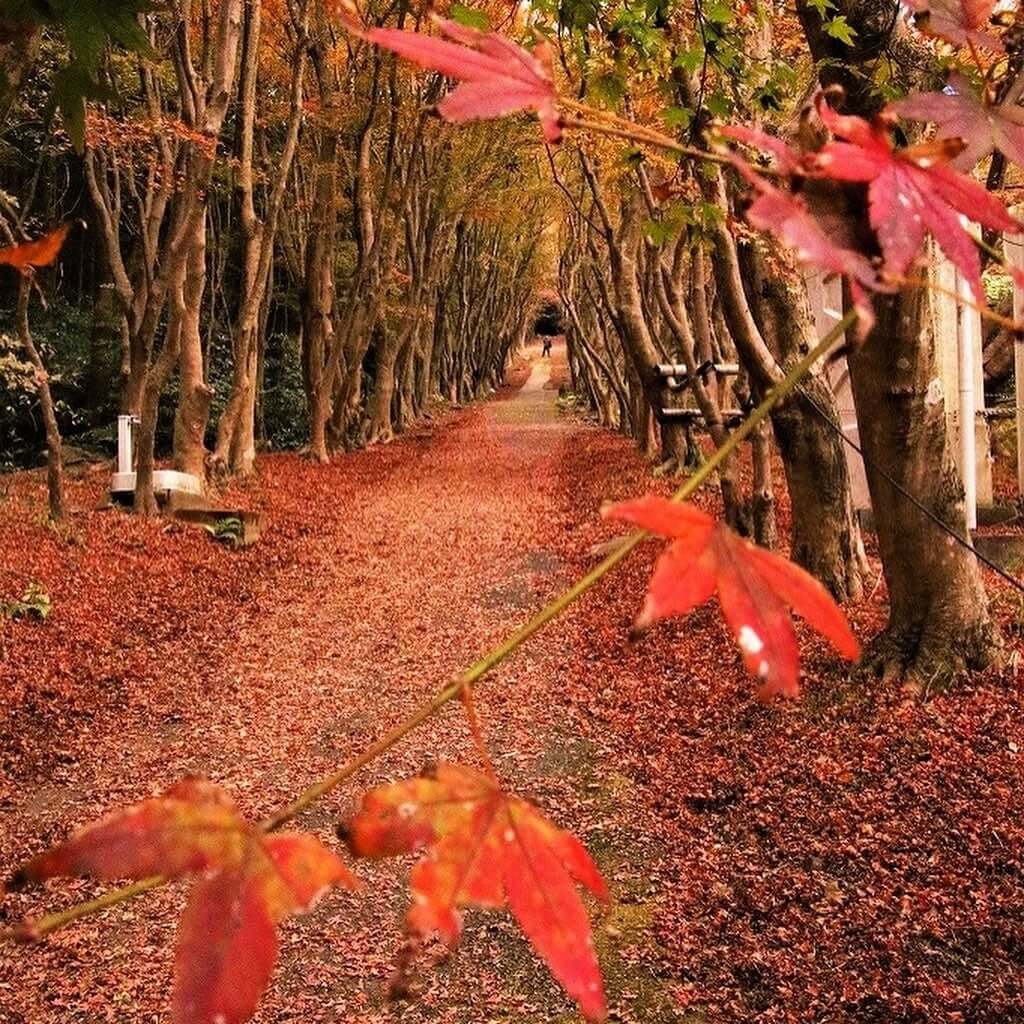 Image credit: @13_lab
Towards the end of November, the Momiji Tunnel at the Kawachi Wisteria Garden will see a magnificent shower of autumn leaves from the 700 planted maple trees.
---
Actually a family garden
---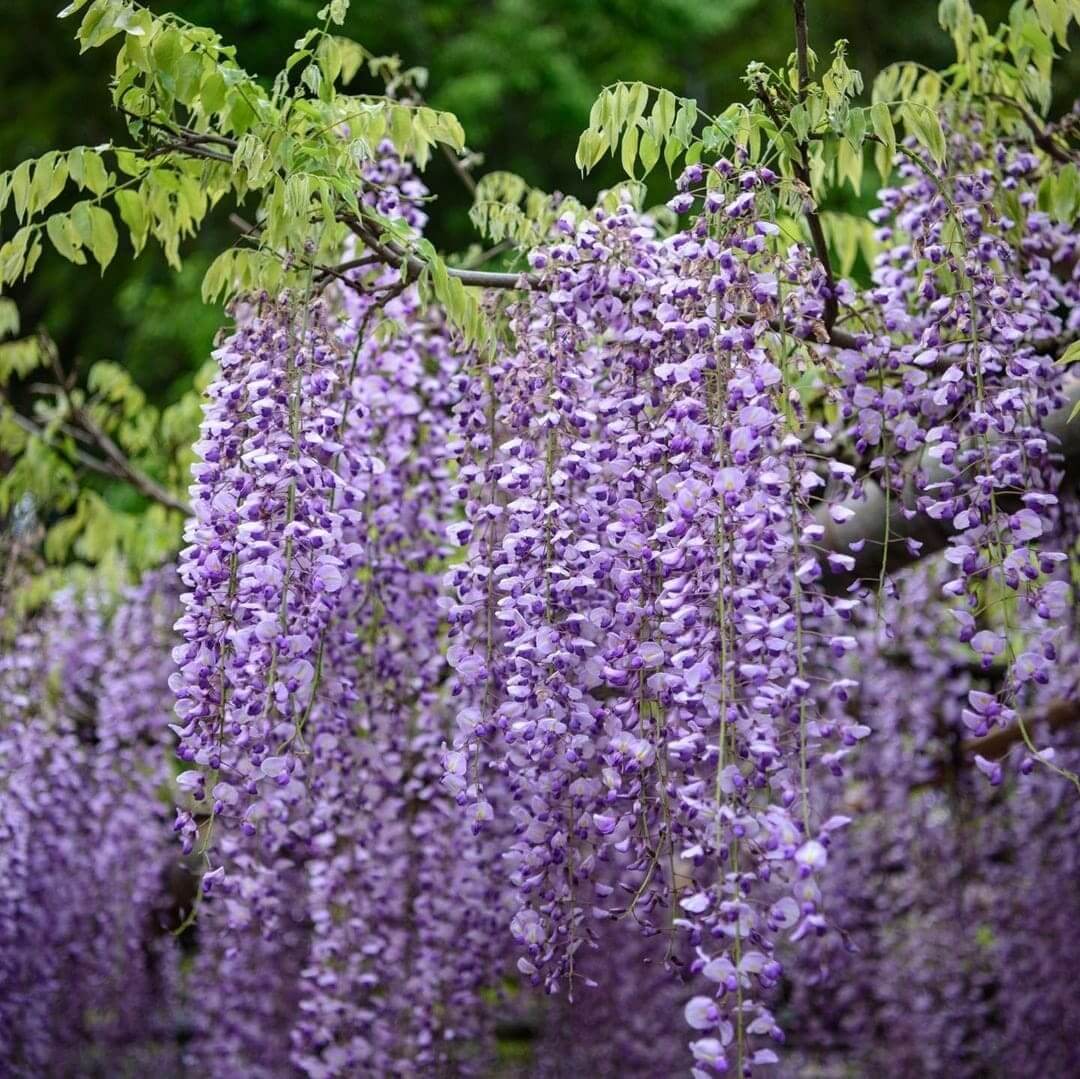 Image credit: @takochans06
While it's a popular tourist destination, the Kawachi Wisteria Garden is actually a private family garden. Its founder is Masao Higuchi, who wished to leave something behind on earth to mark his presence. 
Thus, he decided to cultivate a wisteria garden back in 1968. 9 years later, the garden was opened to the public in April 1977.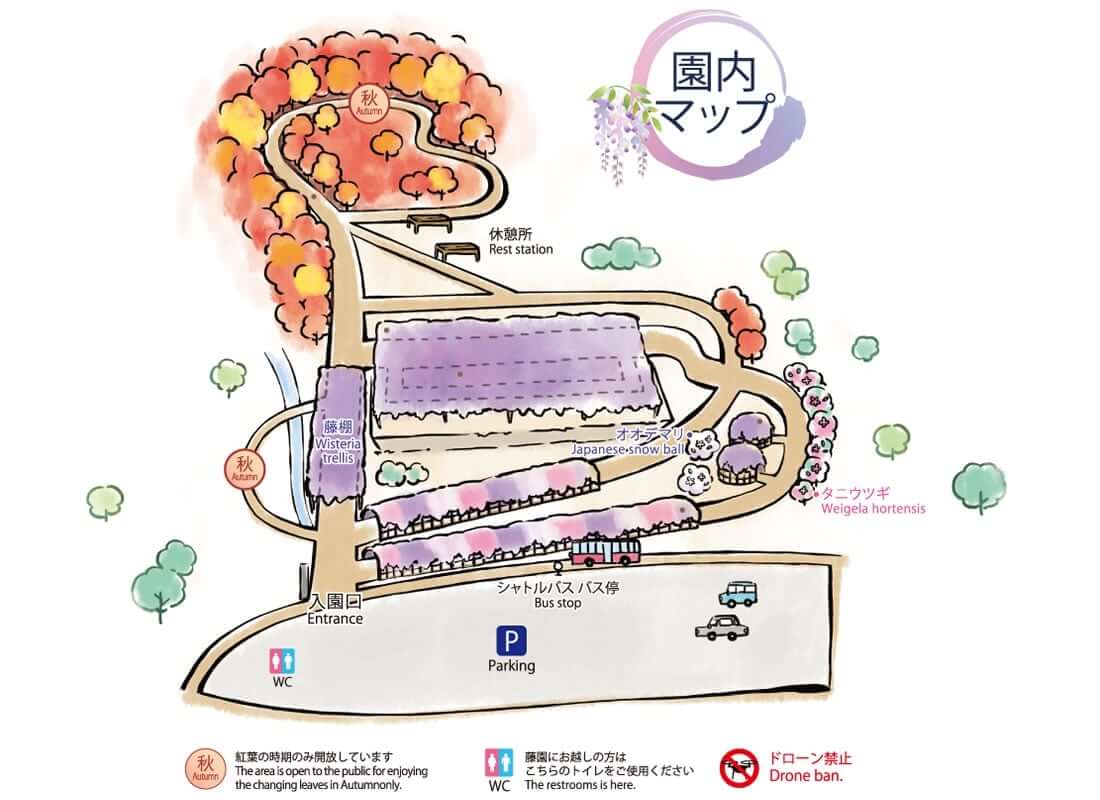 Image credit: Kawachi Wisteria Garden
Now well into its 44th year, the garden has expanded into an elaborate layout of different seasonal tunnels, parking facilities, and exhibitions.
---
Getting to Kawachi Wisteria Garden
---
Every year, the garden only opens during two periods – the wisteria season from late April to early May, and the autumn season from mid-November to early December. Do expect to see large crowds during your visit as these periods coincide with various national holidays in Japan.
Getting there: It's easiest to reach the garden by driving or taking a taxi. Otherwise, you'll have to take the Nishitetsu bus 56 from Yahata Station to the Kamijuta bus stop, before walking for about 45 minutes.
Address: 2 Chome-2-48 Kawachi, Yahatahigashi Ward, Kitakyushu, 805-0045 Fukuoka
Opening hours (wisteria season): 8AM-6PM, Daily
Opening hours (autumn season): 9AM-5PM, Daily
Admission: Ticket prices can be priced at ¥500 (~USD4.57), ¥1,000 (~USD9.15), or ¥1,500 (~USD13.72) for adults aged 18 and above; free otherwise.
Note: Due to COVID-19, all tickets have to be purchased in advance in 2021. You can buy them at 7-Eleven or FamilyMart at ¥500 (~USD4.57). At the garden, you may have to top up ¥500 (~USD4.57) or ¥1000 (~USD9.15) to the ticket to pay the full admission price. The top-up amount depends on the garden's condition on that day. You'll pay less if the condition is poorer. 
Note that each ticket lets you explore the garden for up to two hours.
Telephone:  093-652-0334
For more sites to visit in Japan, check out:
---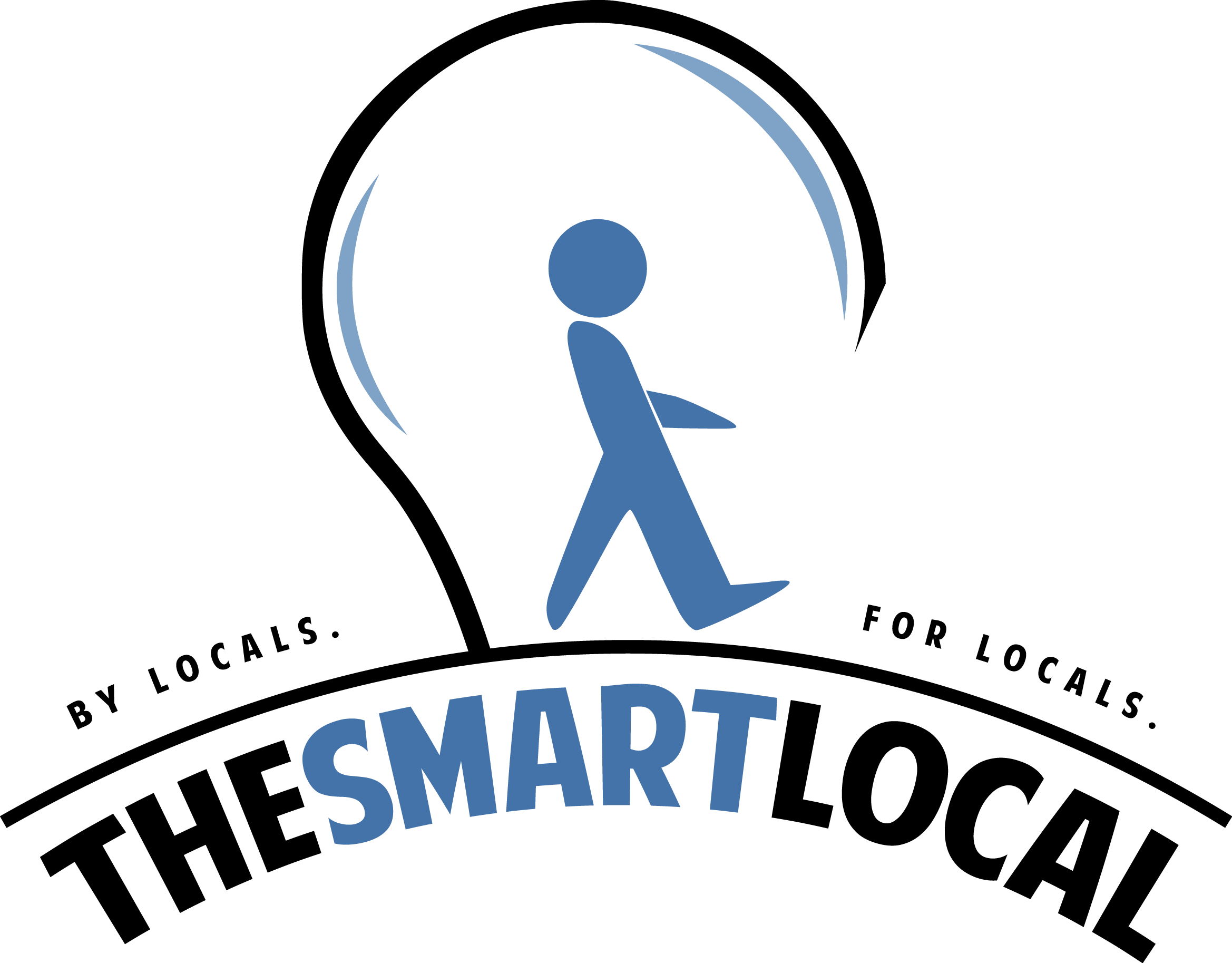 Drop us your email so you won't miss the latest news.