Play! Museum
---
If you're looking for a place to have fun with the entire family, visit the Play! Museum – a family-friendly art museum located in Tachikawa where you can play to your heart's content. What sets Play! Museum apart from other museums is that there is always an interactive feature in their exhibitions, so expect a museum visit where you can see, hear, and even touch the display.
---
Cultural facility with interactive exhibitions
---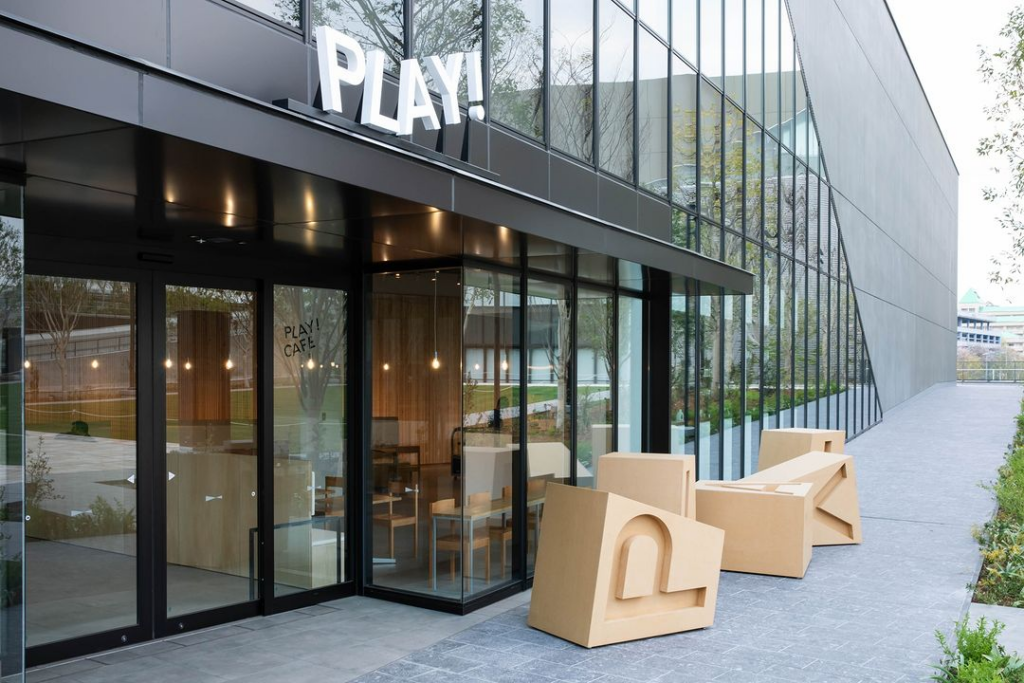 Image credit: @play_2020_04
Play! Museum has annual exhibitions featuring famous picture book writers and their creations, as well as a special exhibition that changes every 3 months. The world of these picture books come to life through various interactive elements in the exhibitions where you can use almost all of your senses to experience. 
Play! Museum is part of Play!, a cultural complex that uses interactive art to let both children and adults play and learn. Also part of the facility is Play! Park, an indoor playground with 7 zones of entertainment, along with Play! Cafe and Play! Shop which feature food and merchandise based on the concurrent exhibition theme. 
---
Special exhibition based on Netflix animation
---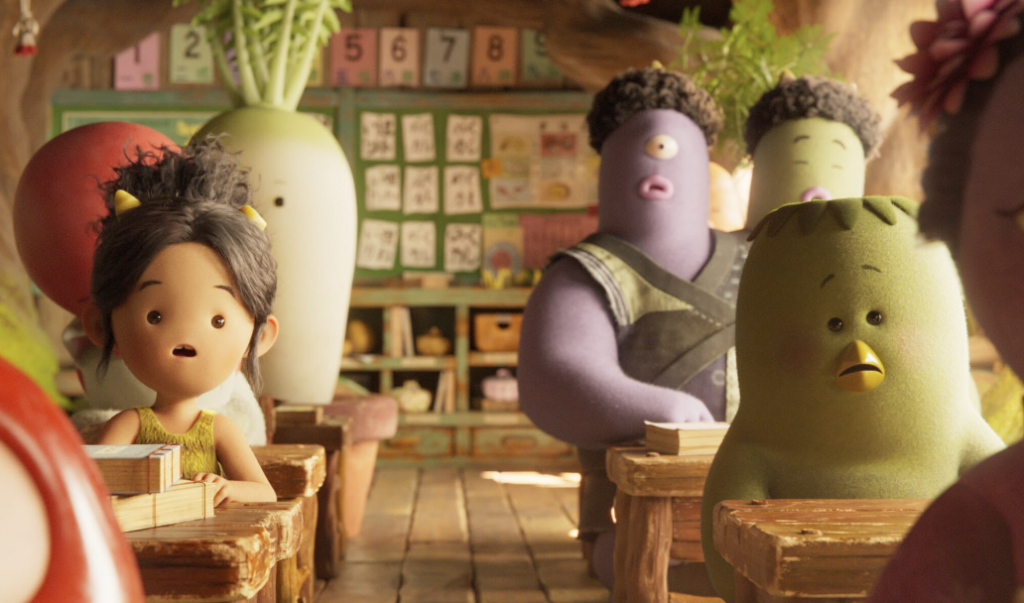 Image credit: Play!
Special exhibitions are held seasonally at Play! Museum. The first quarter of this year features the Netflix animated series Oni: Thunder God's Tale, created by Daisuke Tsutsumi. 
For the uninitiated, the show follows a brave girl, Onari, who diligently trains to harness her power. Along with her oddball friends, they prepare to defeat the Oni, who threatens to devour everyone in Onari's village.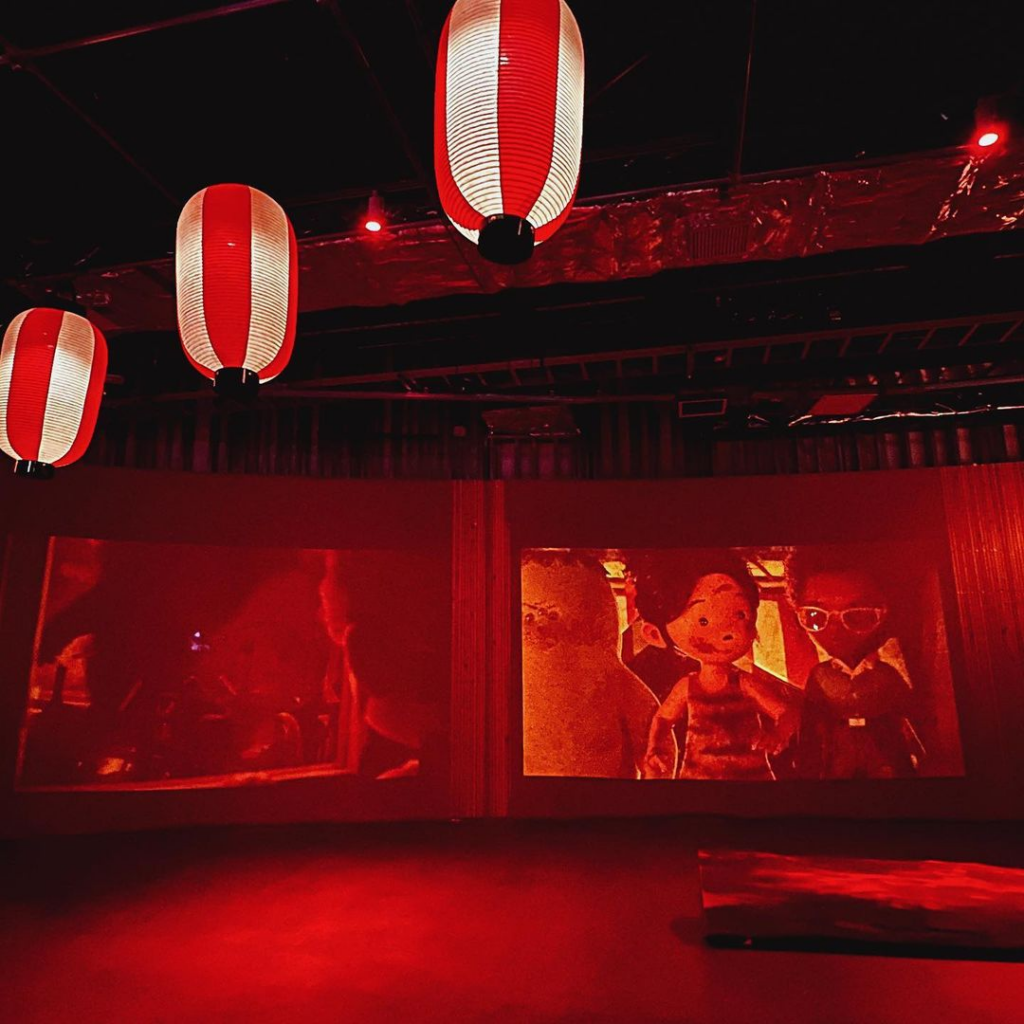 Image credit: @marinaaicholtz
Play! Museum brings Onari's world of ancient Japanese folklore with yōkai (supernatural creatures) and gods to visitors through an entertaining and immersive experience. The museum is cast red and traditional lanterns made from Japanese paper and bamboo strips adorn the space.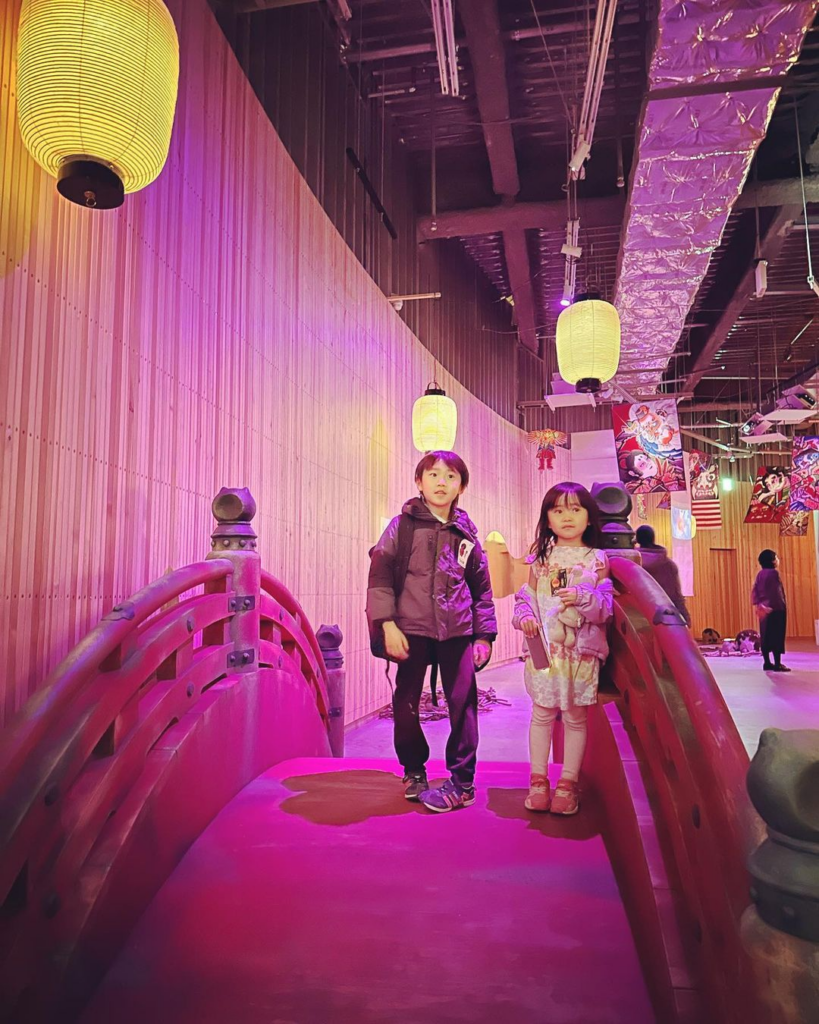 Image credit: @yukihayashi1231
Certain scenes and structures from the show are reproduced, such as the Return Bridge and festival towers, and you are welcome to take photos.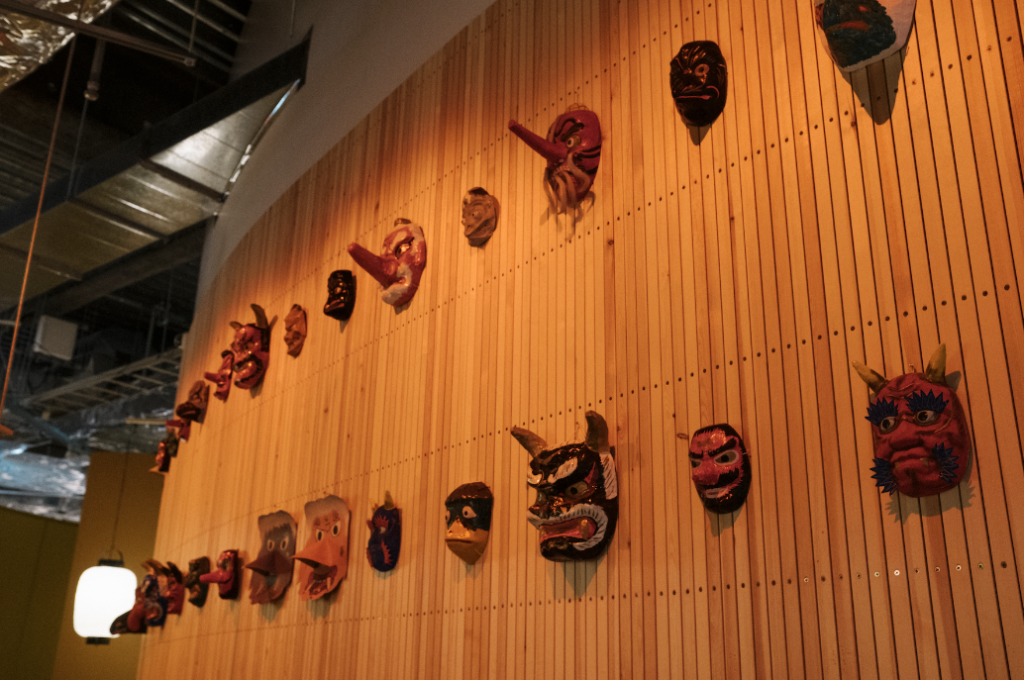 Image credit: Play!
Lining the museum walls are the masks of demons and yōkai from all over Japan. These folklore items were borrowed from the Musashino Art University Museum and the Library Folklore Archives.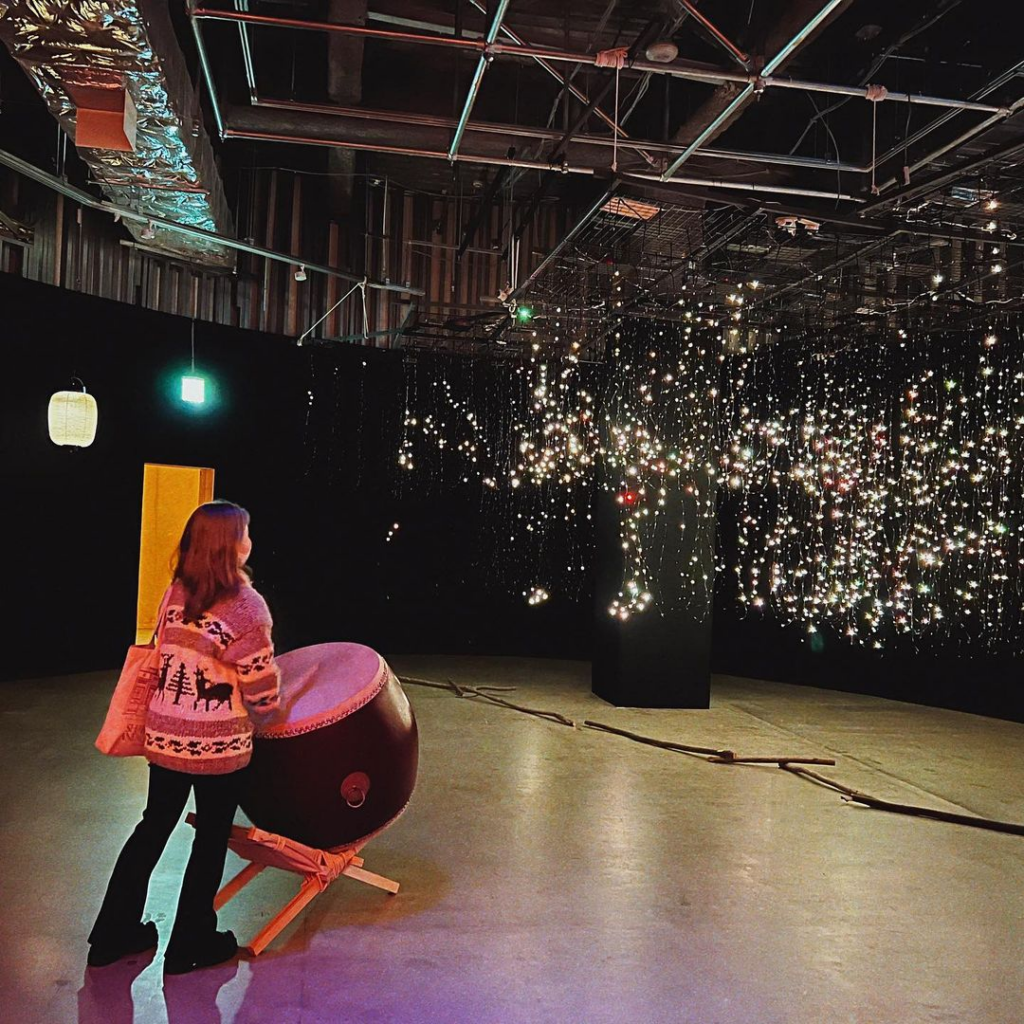 Image credit: @marinaaicholtz
The most striking feature of the exhibition is a participatory one. Towards the end of the exhibition hall is a barely lit room where a wadaiko (traditional Japanese drums) with 2 sticks stands.
Pluck up your courage and beat the drums to the beat of "don, tsuko tsuko tsuko, wasshoi, wasshoi" playing in the background. As you do so, a beautiful spray of lights will fill the room. This emulates the animation's story of harnessing courage.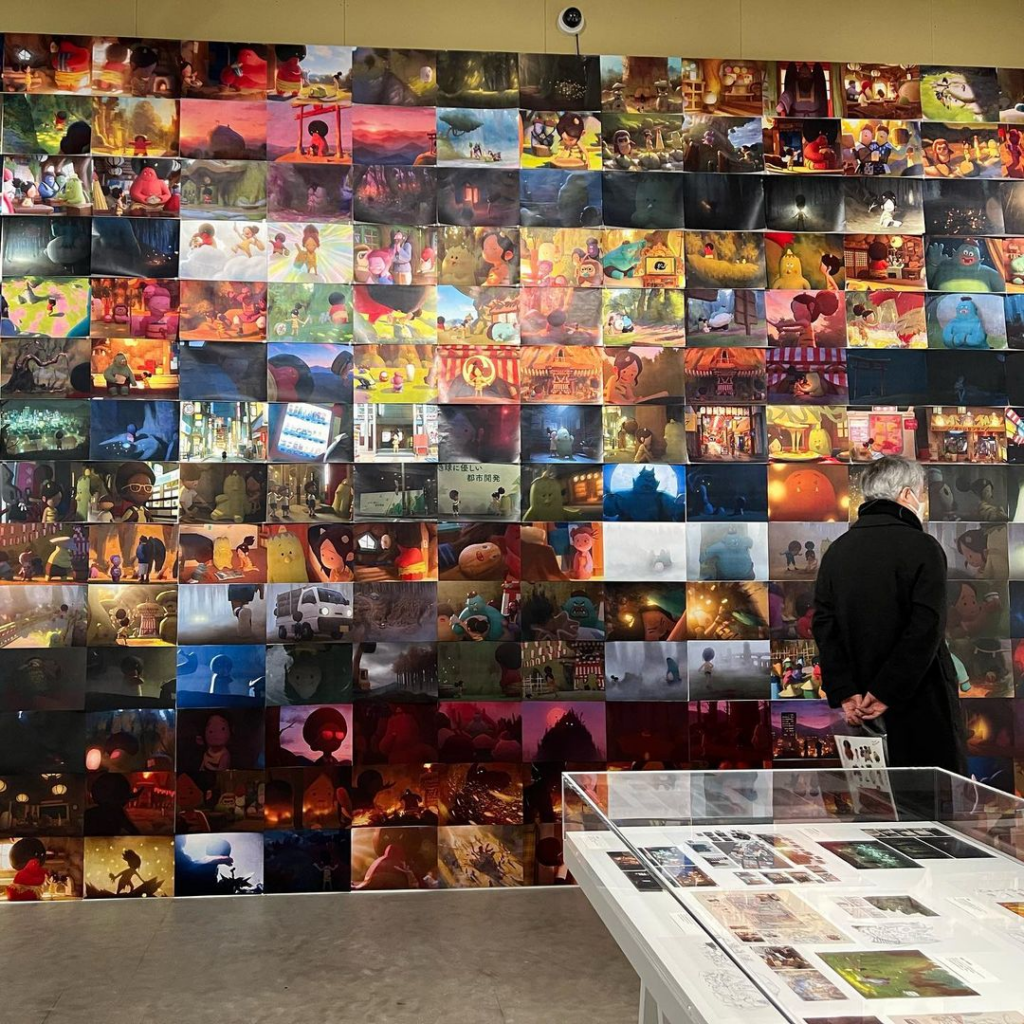 Image adapted from: @hou_homespun
The last portion of the special exhibition walks you through the animation's production process. It showcases an entire wall covered from floor to ceiling with different scenes from the show – truly a sight to behold.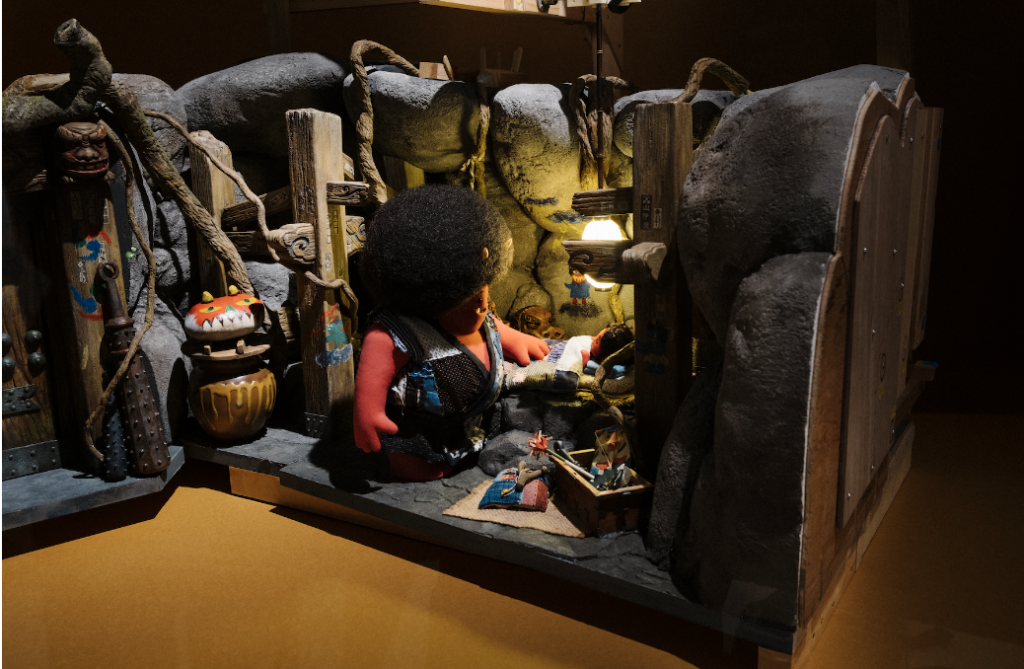 Image credit: Play!
Check out the studio sets, sketches, and more of the animation in its raw stages. You can even watch how the official soundtrack is produced with singers, taiko drummers, and more.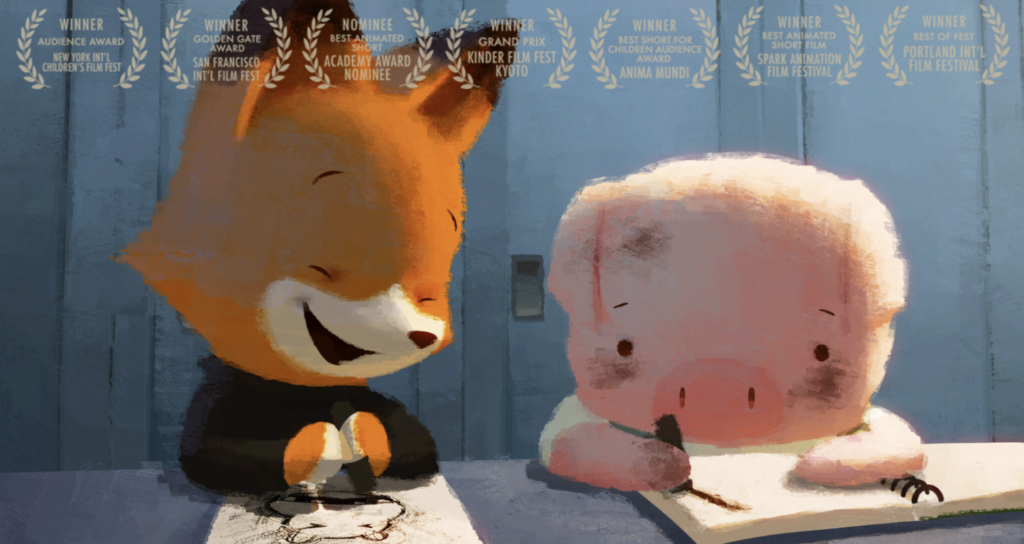 Dam Keeper.
Image credit: Play! 
If you haven't seen the show, you can catch episodes, which will be screened several times a day at the exhibition. Other works by Tonko House, such as Dam Keeper and Moom, will also be available to watch.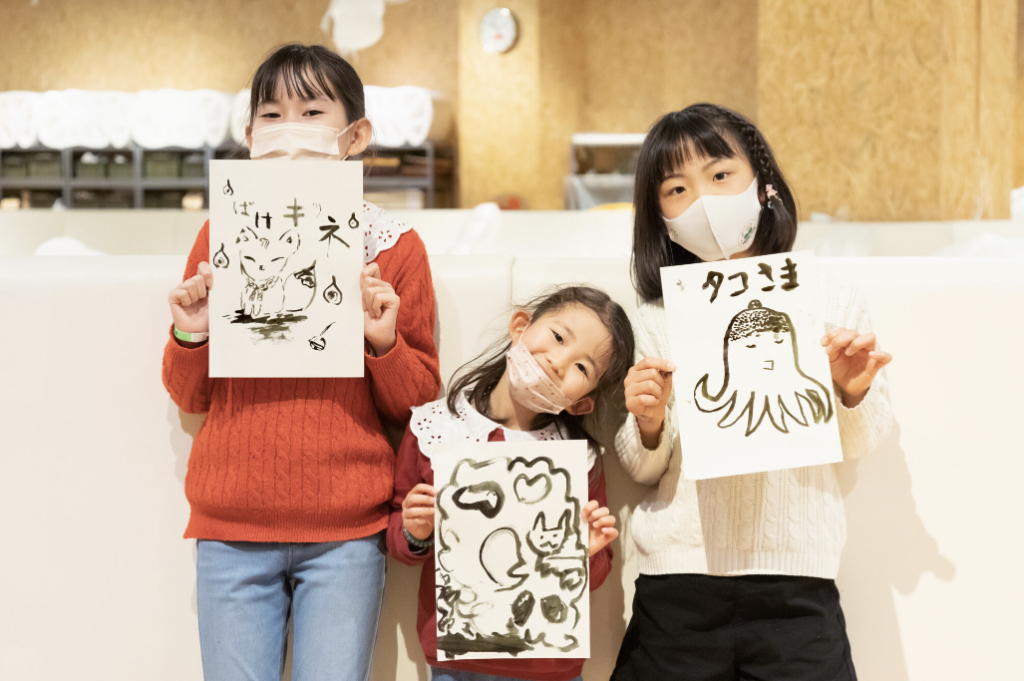 Image credit: Play! 
If you're truly digging it, there are also workshops to attend. Learn more about the world of Oni and Japanese traditional culture while you learn to play the wadaiko (traditional Japanese drums) as shown in the animated series. You can even create your own yōkai.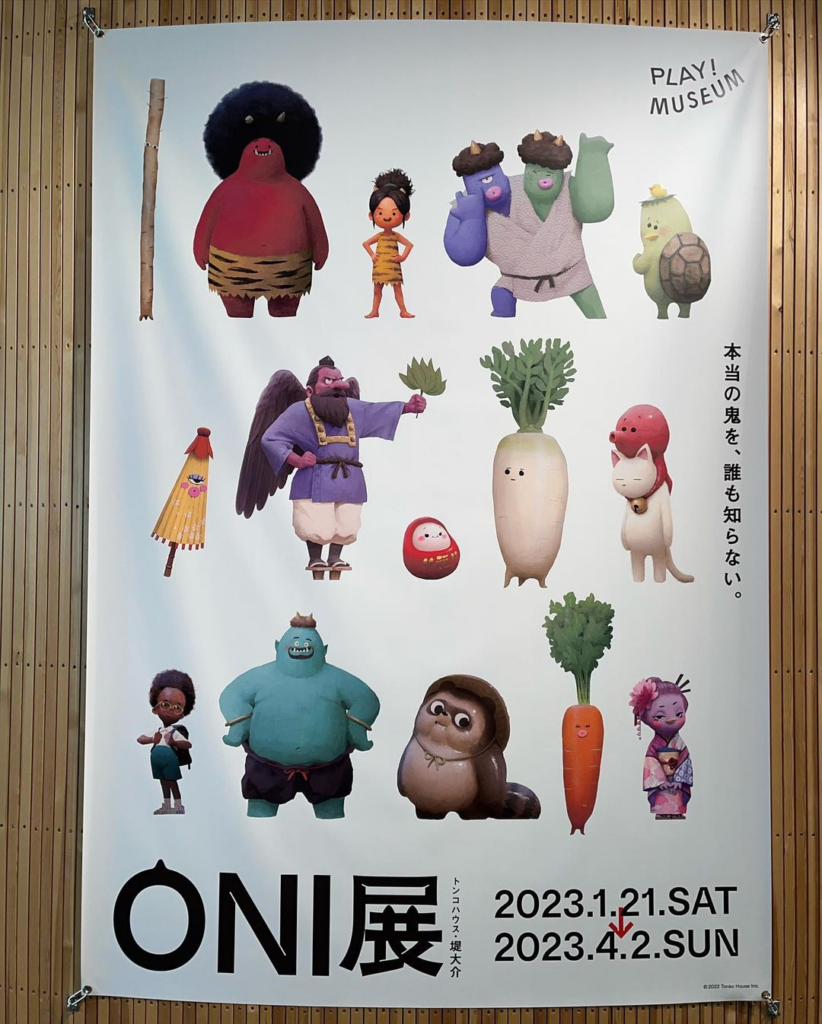 Image credit: @yoshiki_sakurai 
This special exhibition is currently ongoing until 2nd April 2023, and you can enter with a same-day ticket. Prepaid tickets will have to be purchased during holidays or if a crowd is expected.
---
Original food and goods
---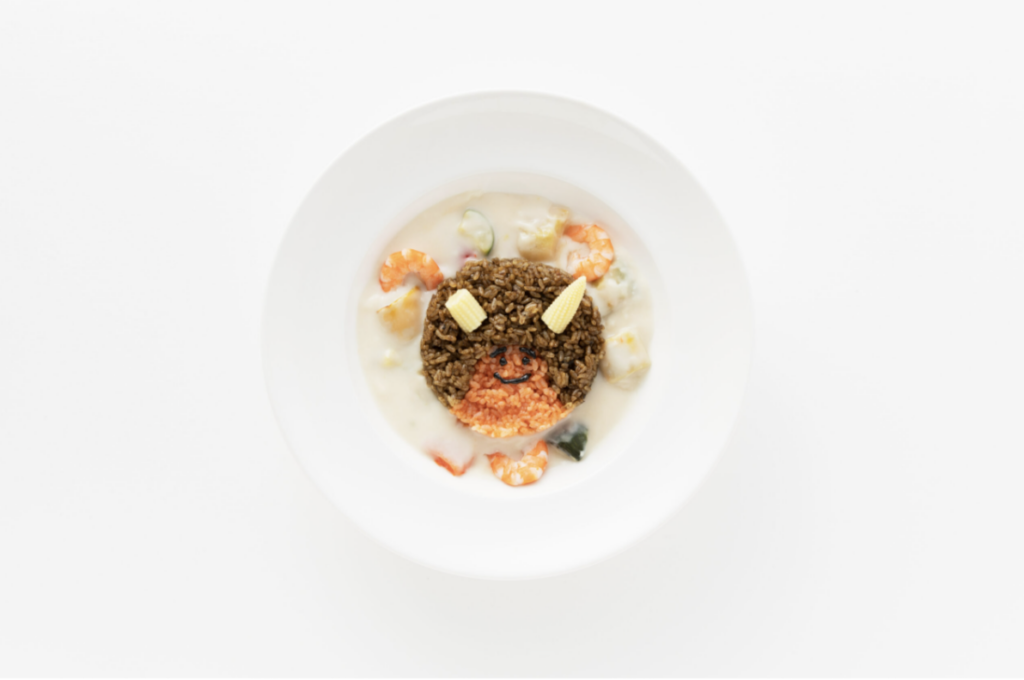 Narindon's face – specially designed food item inspired by the animation.
Image credit: Play!
In line with the ongoing special exhibition, Play! Cafe and Play! Shop released original food items and merchandise available for purchase.
Eat Naridon's face for ¥1,750 (~USD13.35) – this is a vegetable and shrimp cream stew with black pepper and ketchup rice, which comes with a side of salad.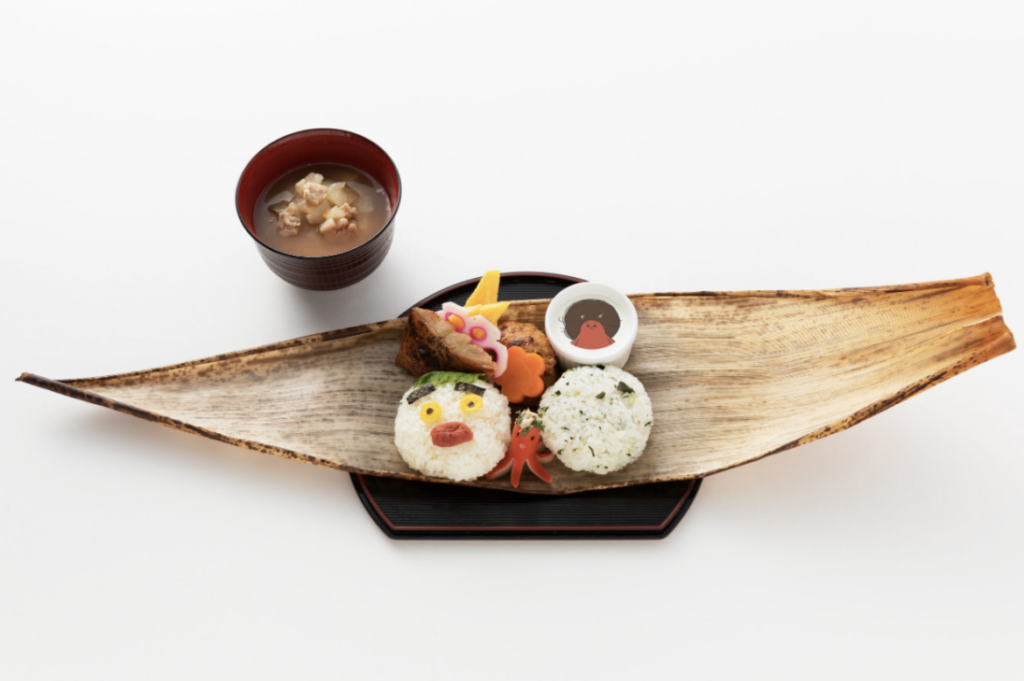 Image credit: Play!
Enjoy octopus wieners, grilled alfonsino, thick omelette, meatballs, and pork miso soup for ¥1,680 (~USD12.81) with the Naridon Special Bento.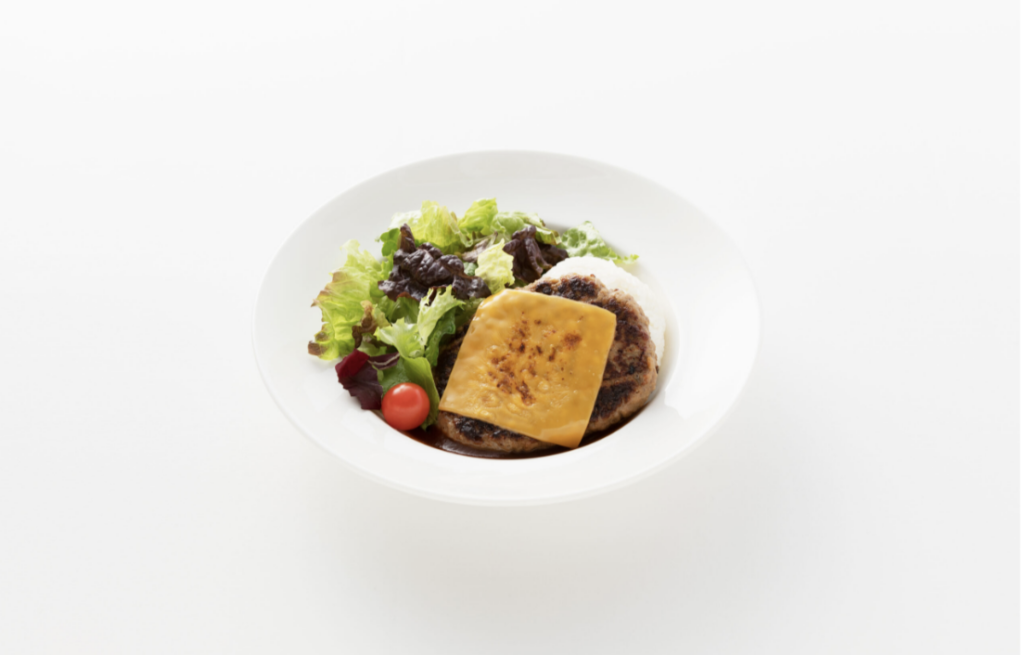 Image credit: Play!
Play! Cafe also offers standard options such as Hamburger Plate and a kid's meal, available from ¥990 (~USD7.55).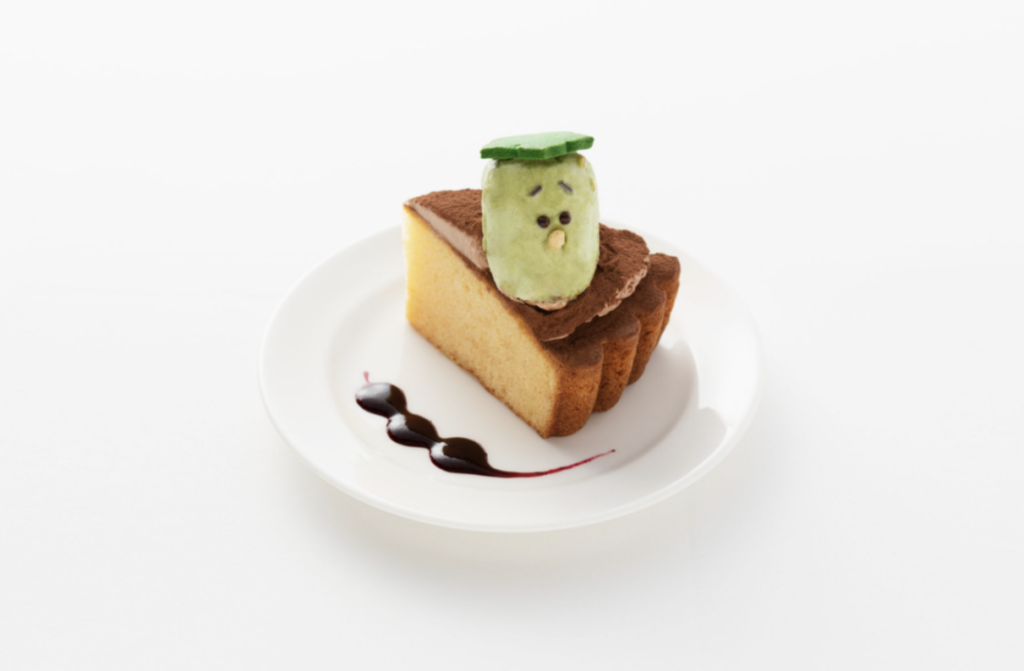 Image credit: Play!
Dig into character-themed parfaits, zenzai (red bean soup with mochi), and their cute Kappa Cake Set – on a simple cake lies Kappa, made out of pistachio ice cream. Enjoy it with chocolate cream, cassis sauce, and a drink.
Other desserts include a caramel banana cake and lemon cake, available from ¥1,460 (~USD11.13).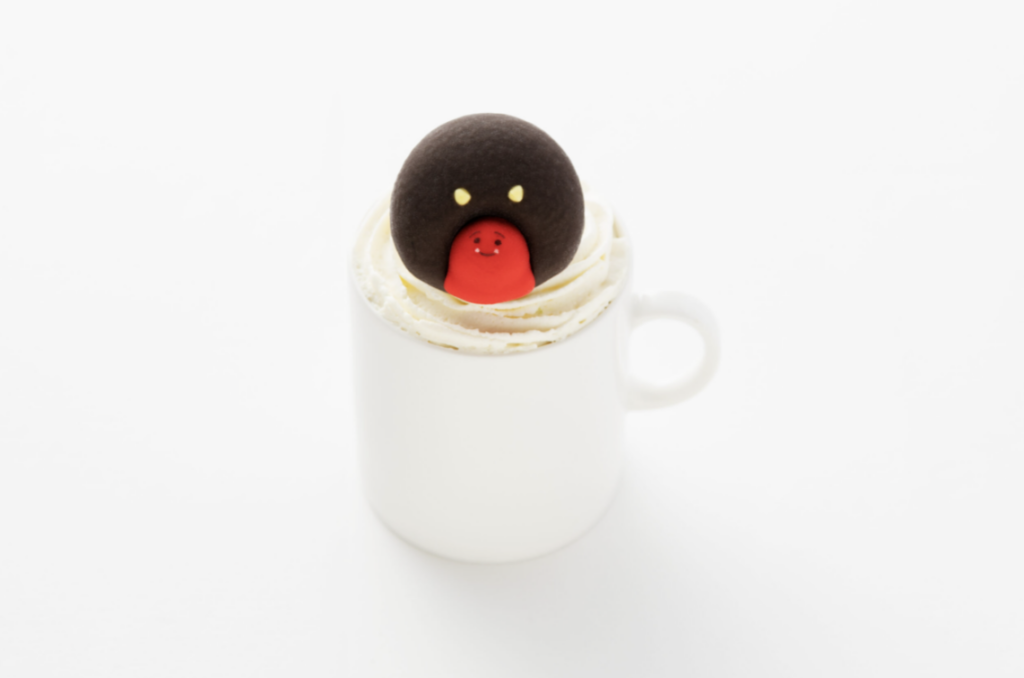 Image credit: Play!
Marshmallow Lattes, lemonade sodas, and coffees are also available (from ¥530, ~USD4.04).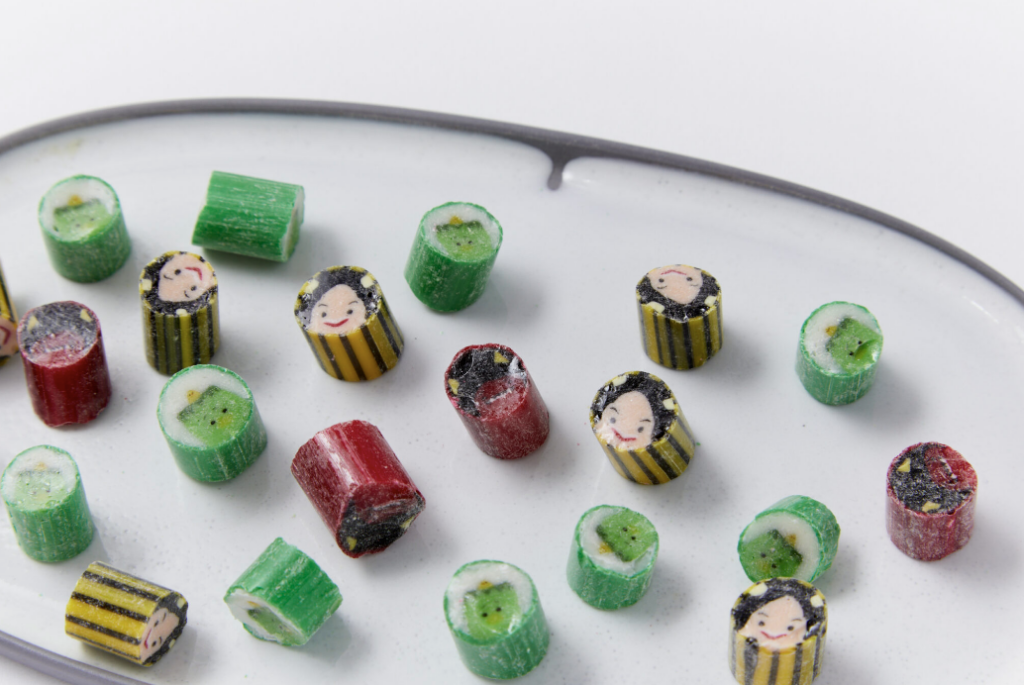 Image credit: Play!
If you can't get enough of the animated series, merchandise can be bought at the physical Play! Shop and online. From candy to stationery and stuffed toys, there's something for everyone to bag home.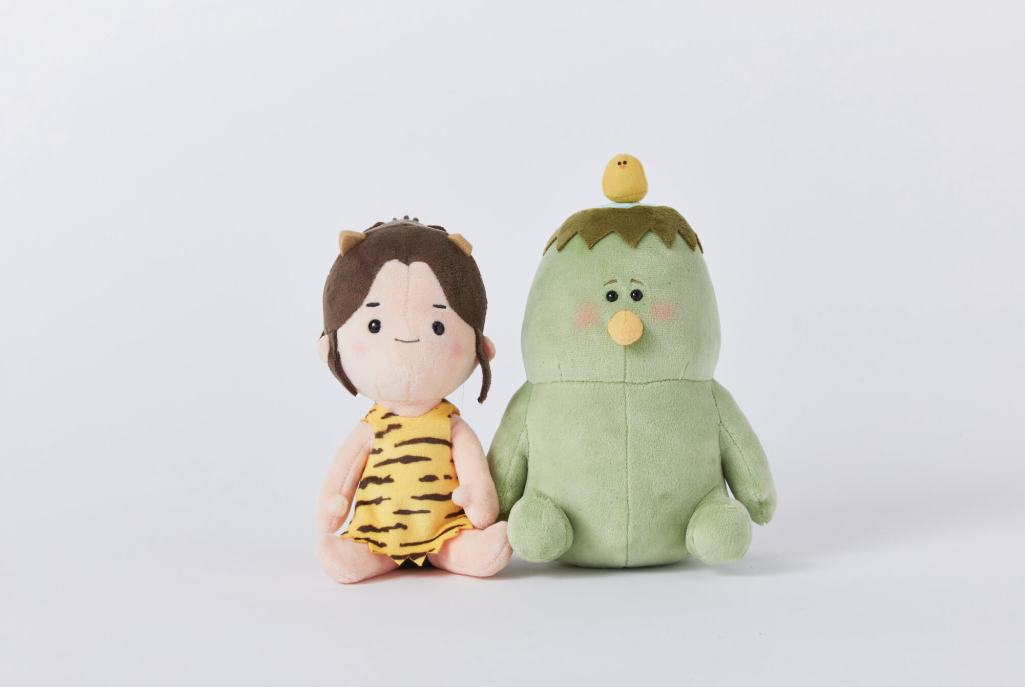 Image credit: Play!
---
Play! Park
---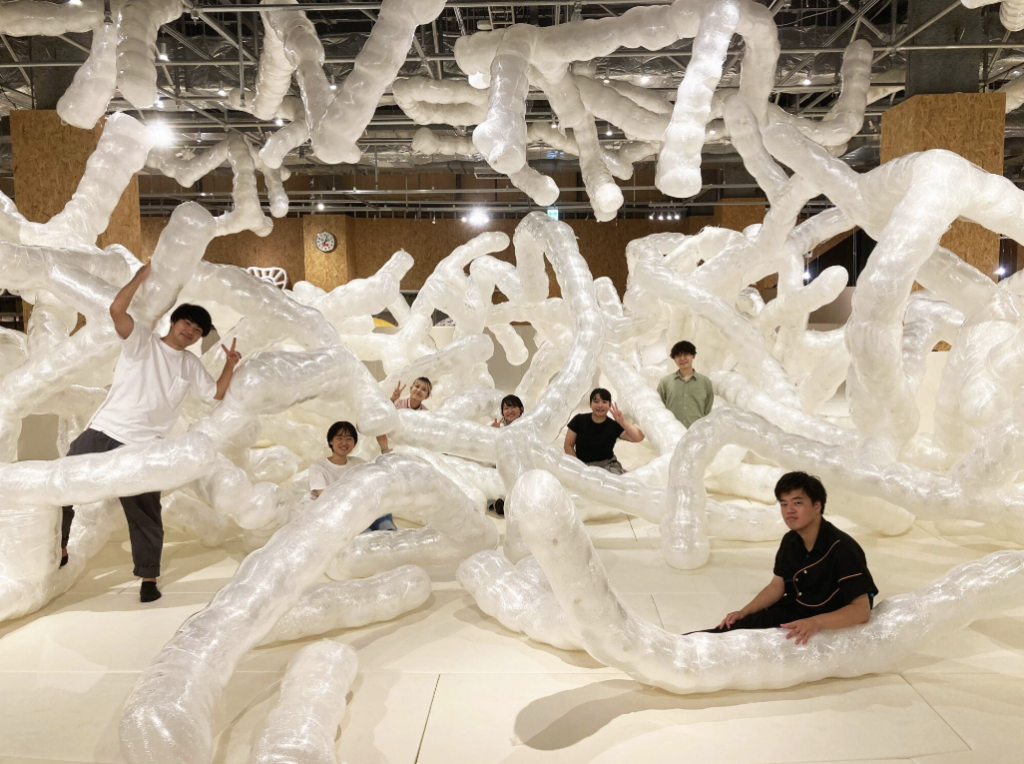 Image credit: Play!
Unpopppable balloons – this seems like an oxymoron. But at Play! Park, they've figured it out so you can play with balloons without bursting them. Called "The Balloon Monster", this attraction boasts 8,000 odd-sized balloons inside the Big Plate, a large playpen which is the first zone of Play! Park.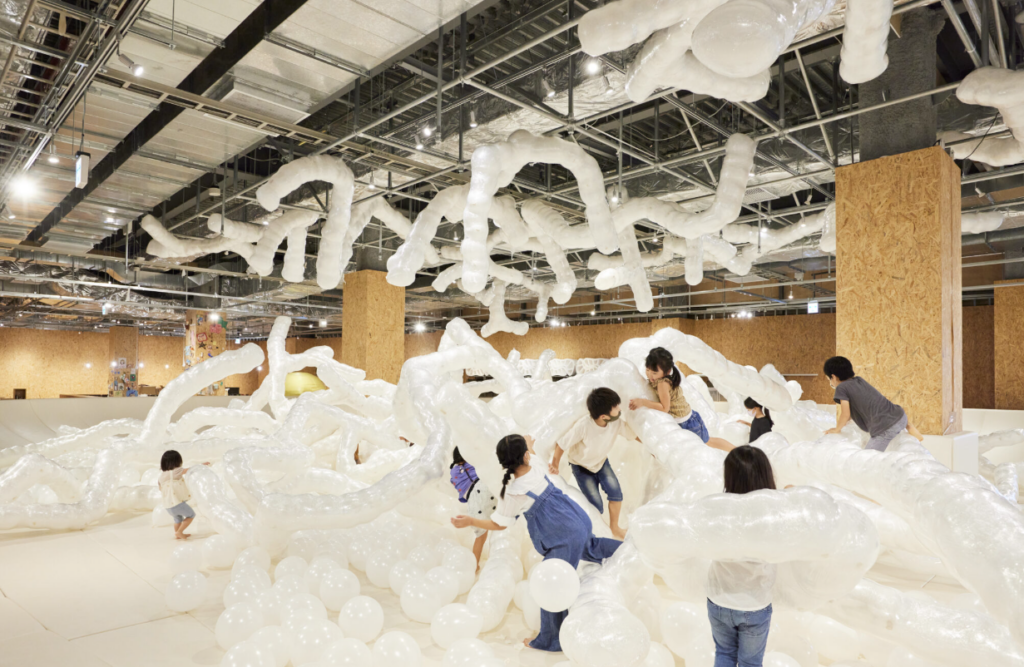 Image credit: Play!
Be prepared to get all sweaty because there are endless ways to play with The Balloon Monster!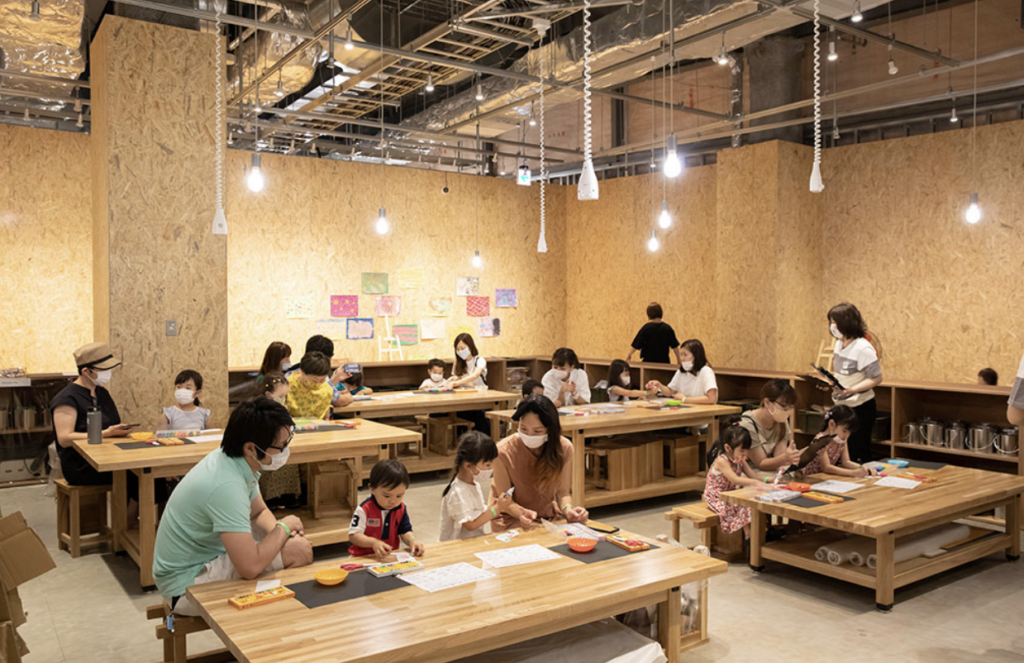 Have fun attending a workshop at the Factory.
Image credit: Play!
This indoor playground guarantees the same fun you'll get from outdoor playgrounds. There are 6 more play zones, such as the Small Plate, which is a smaller playpen for those under aged 3, the Factory, Library, and Gallery.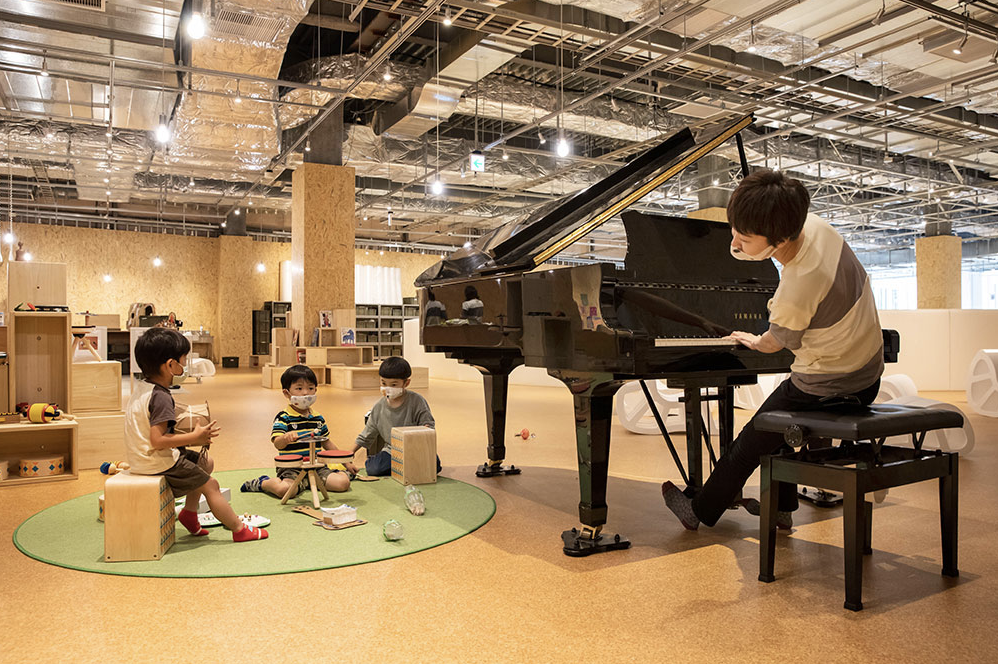 Image credit: Play!
Hear and play melodic tunes from an actual piano at the Studio, or head to the Theatre to catch a movie screening. There is even a kitchen, where food-related workshops are held.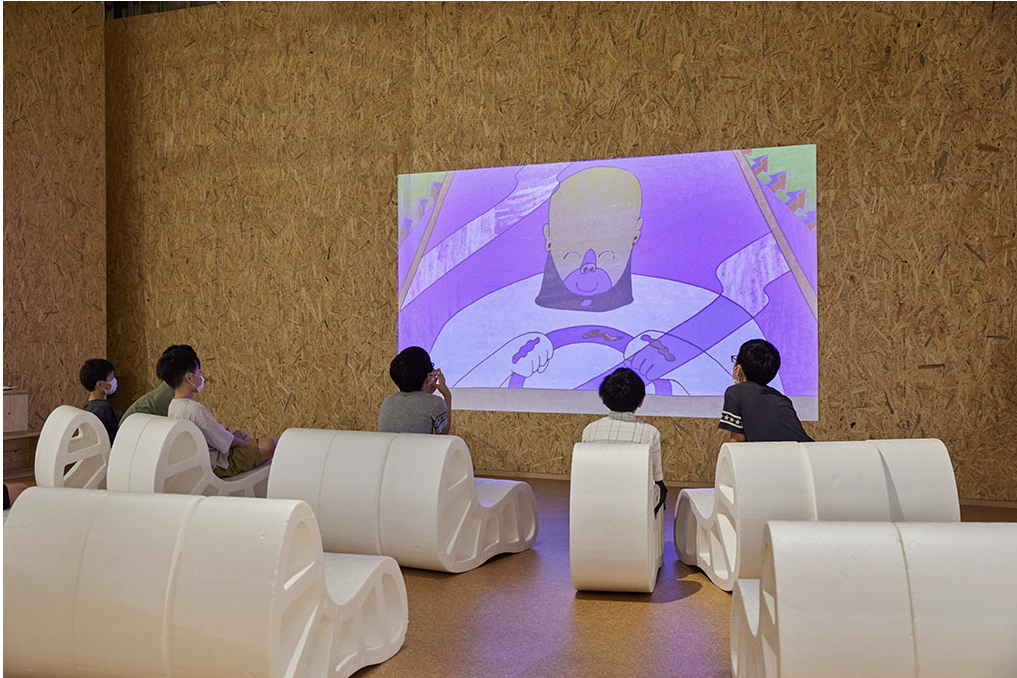 Image credit: Play!
---
Getting to Play! Museum
---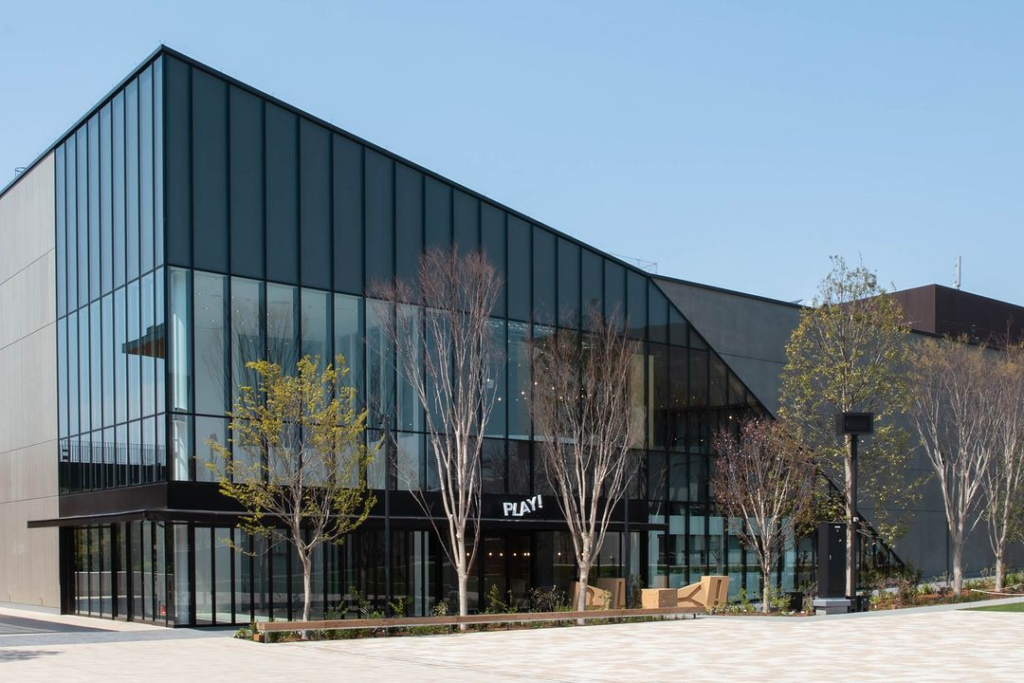 Image credit: @play_2020_04
You can count on Play! Museum and its other attractions to have fun, take a break, and be a child for one day. This museum is a 10-minute walk from JR Tachikawa Station North Exit or Tama Monorail Tachikawa Kita Station North Exit.
Admission: 
Museum:

¥1,800 (~USD13.73)

/adults |

¥1,200 (~USD9.15)

/college students |

¥1,000 (~USD7.63)

/high schoolers |

¥600 (~USD4.58)/

junior high and primary school students | Free for babies & preschoolers

Park:

¥1,100 (~USD8.39)

/adults |

¥2,200 (~USD16.78)

/ages 3-12 |

¥1,700 (~USD12.97)

/under ages 3 | Free for babies under 6 months
Address: 3-1, Midoricho, Tachikawa-shi, 190-0014 Tokyo
Opening hours: Mon-Fri 10am-5pm | Sat & Sun 10am-6pm
Contact: 042-518-9625 | Play! Museum Website 
Also check out:
---
Cover image adapted from: @djaiko62, Play!, @yukihayashi1231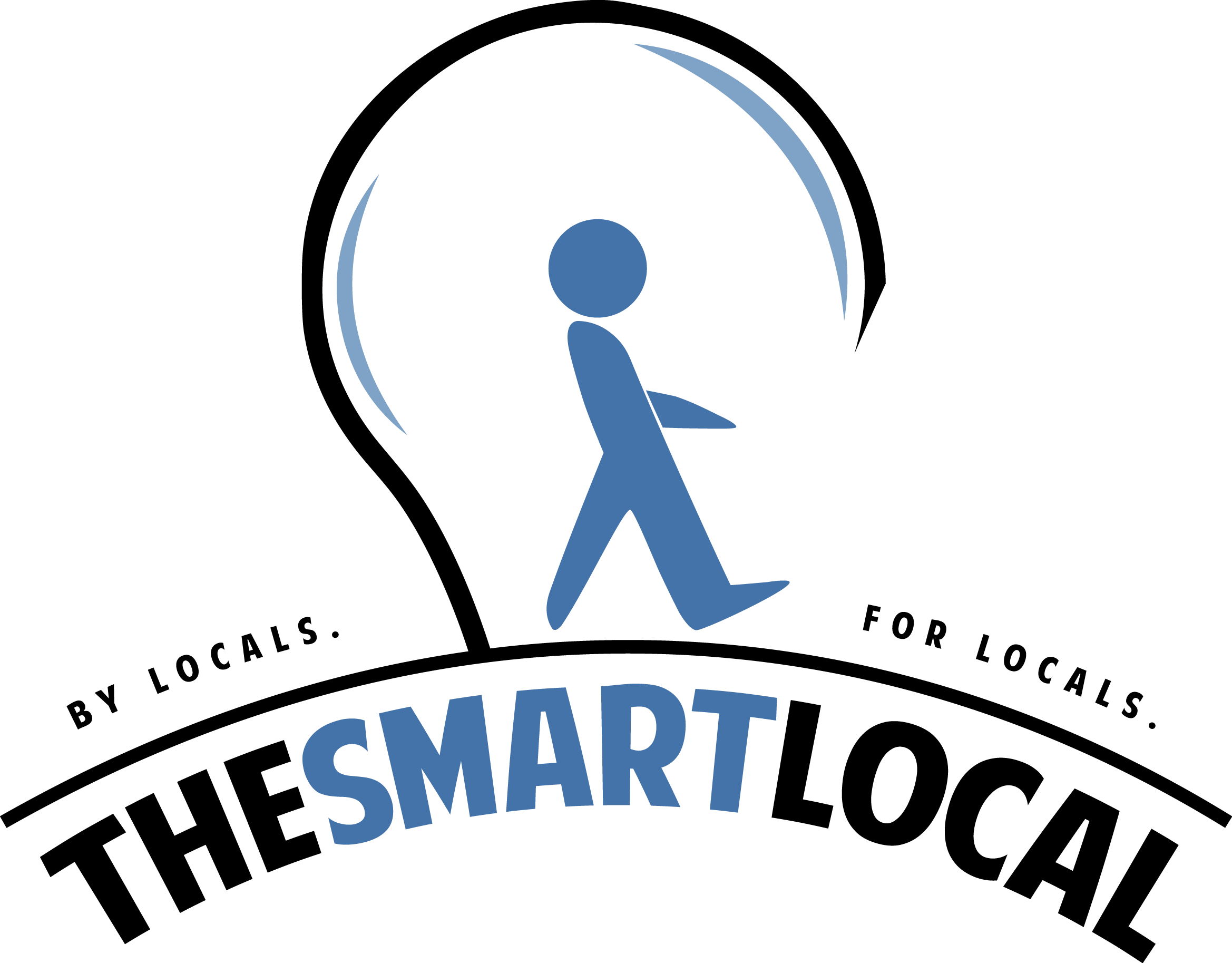 Drop us your email so you won't miss the latest news.