Rokunen Yonkumi Izakaya in Tokyo
---
Gone are the days where we had all the time in the world after school to play. Now, you'll likely find that those around you seek solace in alcohol while reminiscing the good ol' days. To let its customers relive the same carefreeness of their younger days while indulging in their current coping mechanism, Rokunen Yonkumi Izakaya has its interior designed like an elementary school.
---
School attire & themed rooms
---
The first thing you'll see when you enter Rokunen Yonkumi Izakaya is a huge blackboard filled with multiple chalk drawings related to school life. Here, you'll also find randoseru (ランドセル; leather backpacks for elementary school students) hung up neatly, ready to be used as a prop.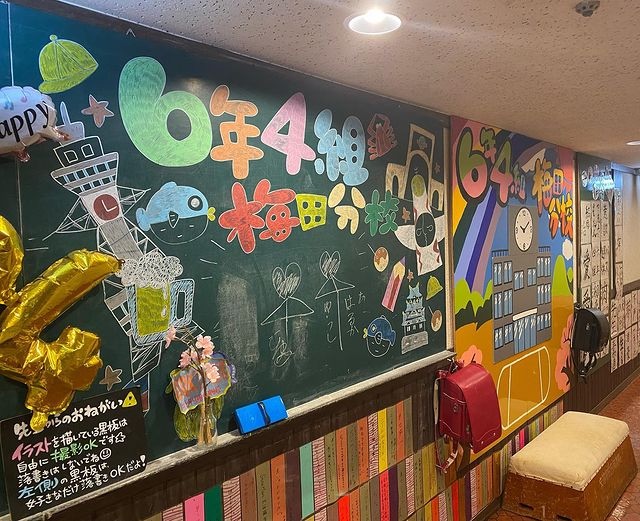 Image credit: @mi_aaa_626
You can even don a yellow bucket hat to achieve the quintessential Japanese elementary schooler drip.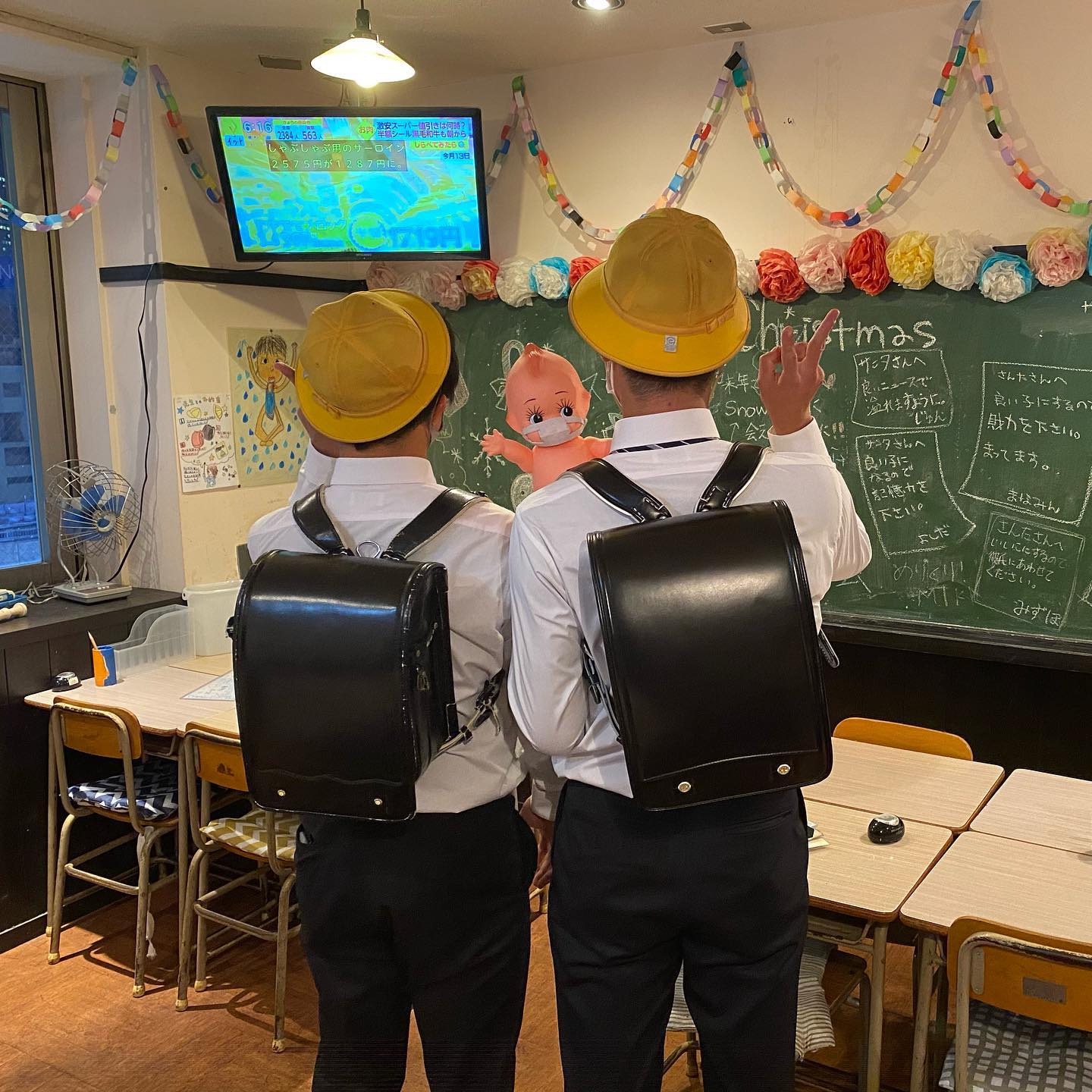 Image credit: @64shinjuku
Once you're done dressing up, a staff member dressed as a teacher will guide you to your designated "classroom", which you have to book via the Rokunen Yonkumi Izakaya reservation page before your visit.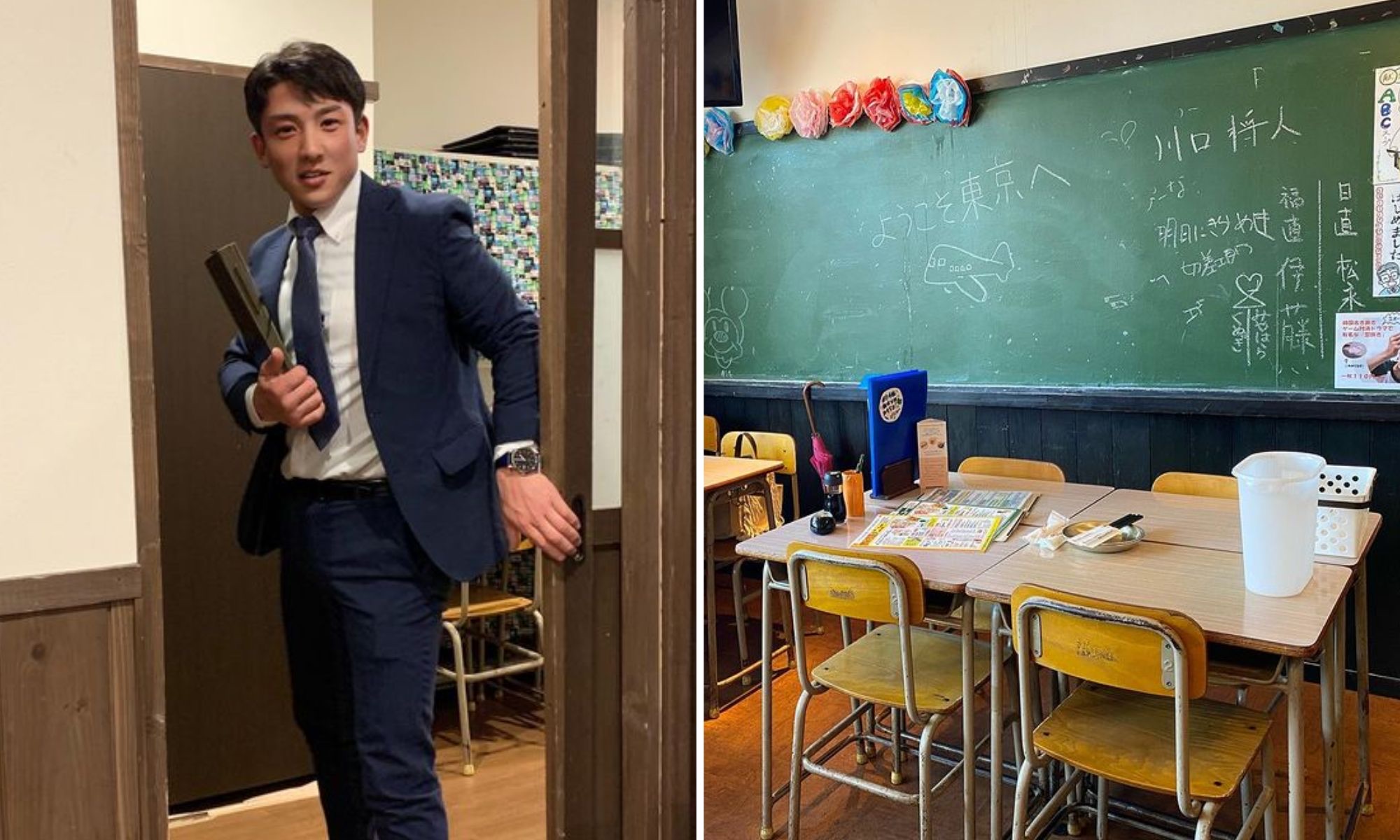 Image adapted from: @nobuaki_0826, @haruna_0206
Besides the regular classroom-themed private rooms, there are other options such as a room that looks like a principal's office and another that's meant to look like an outdoor basketball court.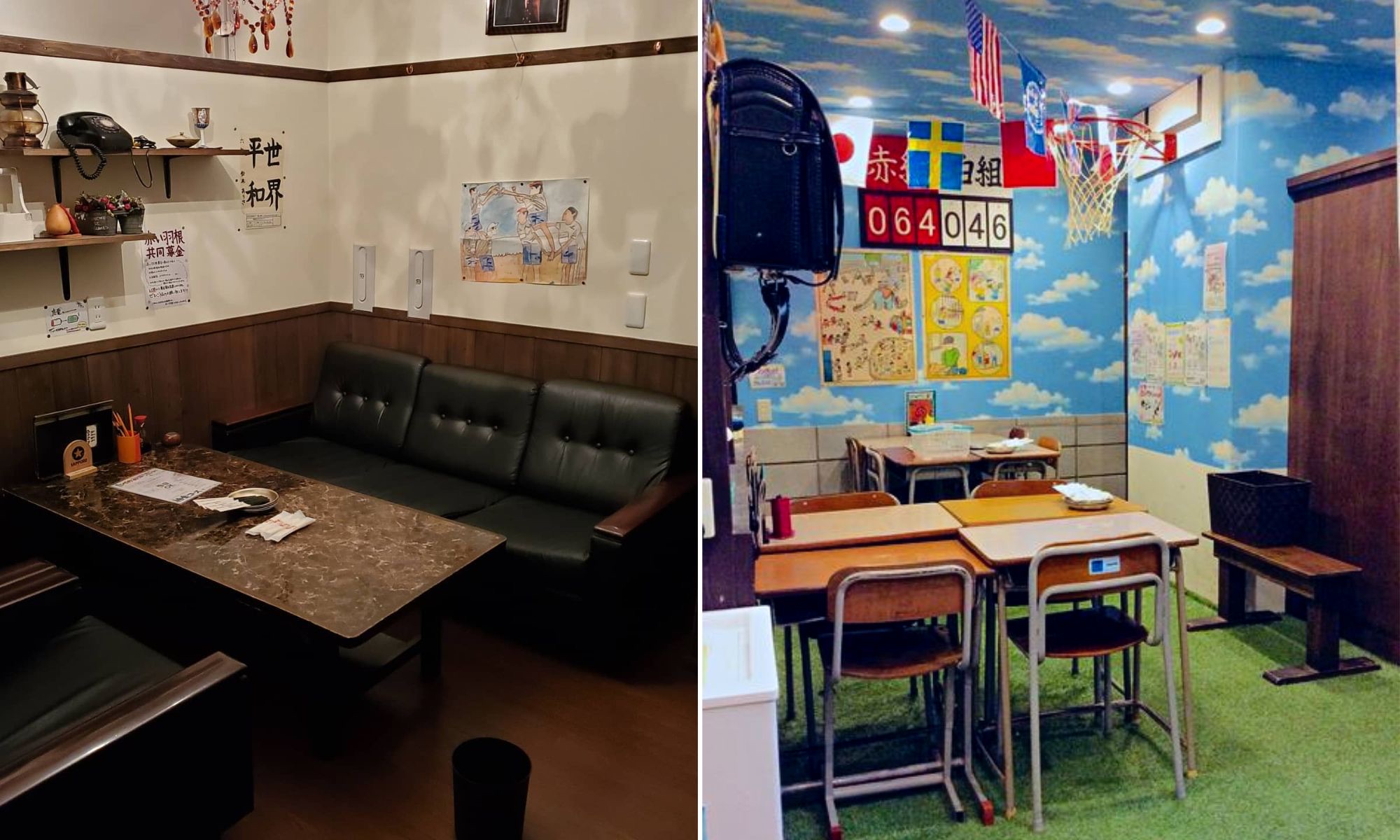 Principal's office & basketball court rooms.
Image adapted from: @rokuyonmeieki, @64tennouji
---
School food & candy
---
Rokunen Yonkumi Izakaya offers a range of a la carte items and set meals. Examples include fried bread (¥300, ~USD2.03) and soft noodles with meat sauce or curry (¥528, ~USD3.58). If these sound like something a kid would eat, that's because the menu is based on the meals offered in a regular elementary school.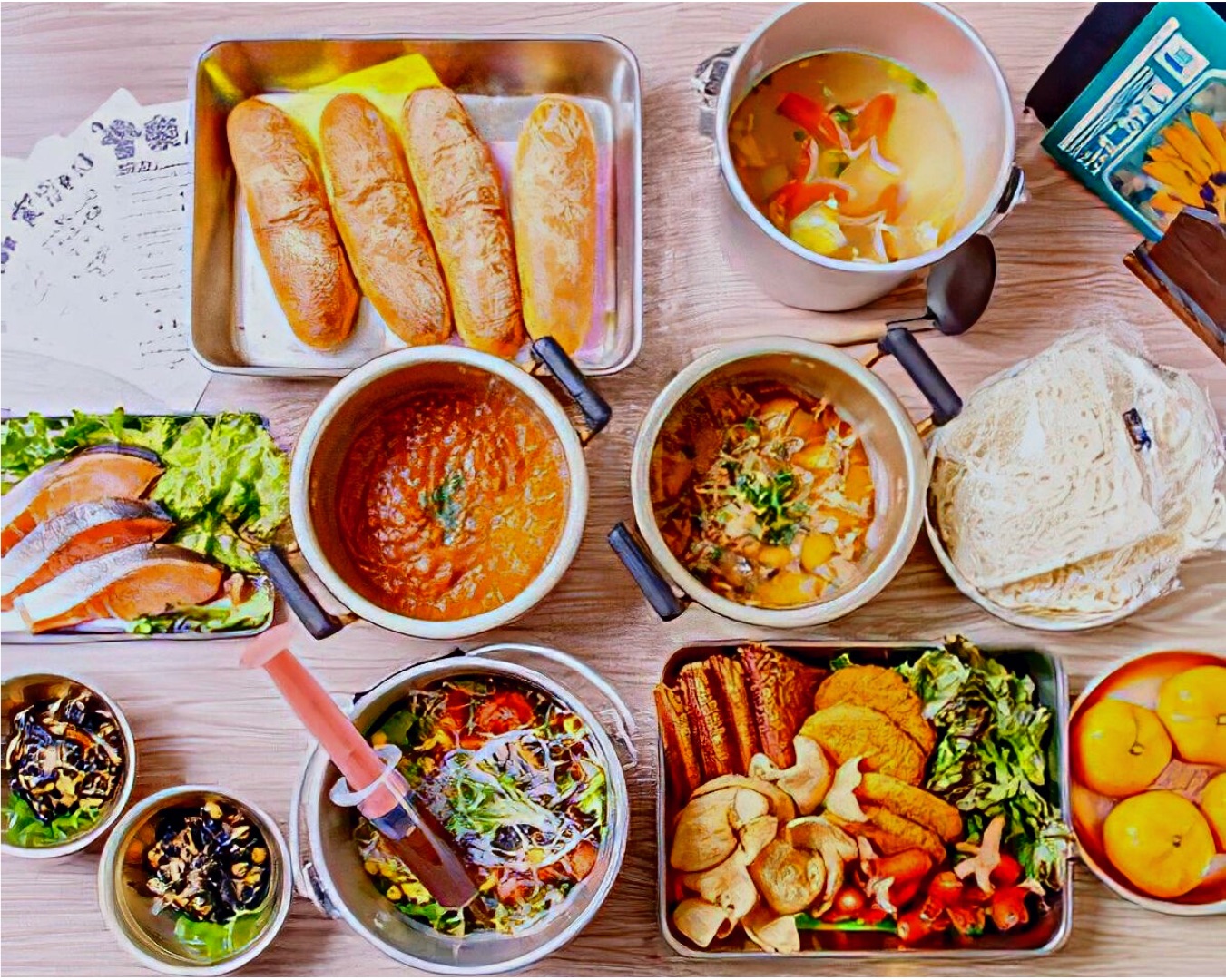 Image adapted from: 阪神食品株式会社
Set meals, on the other hand, follow themes such as "graduation day" and "birthday celebration". Visitors who order the birthday set meal will enjoy complimentary photo-taking service and receive a celebration certificate. Just like a school report card, the certificate includes remarks on the individual's strengths and weaknesses, such as "has a nice smile".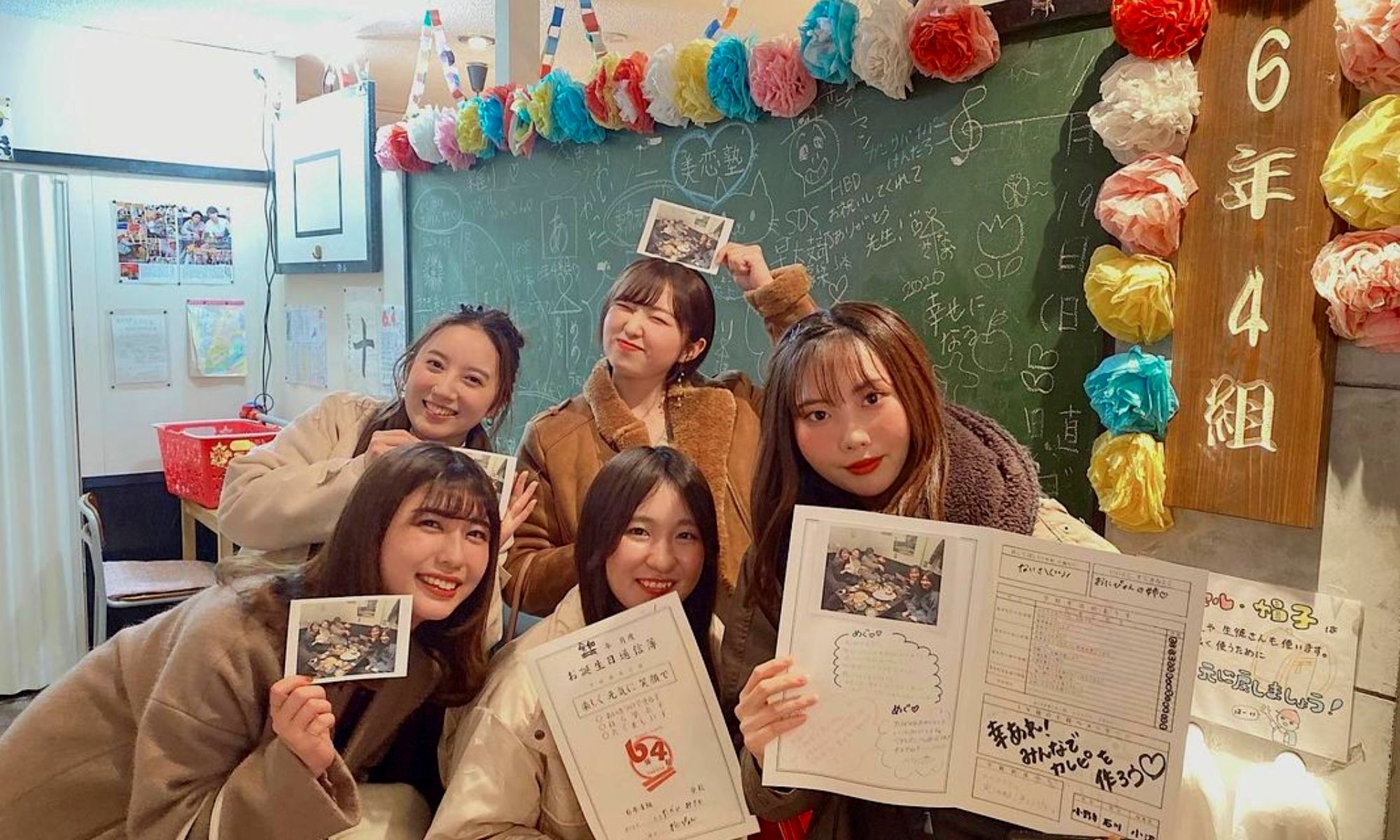 Image adapted from: @_derachan_ 
Customers who order a set meal or spend at least ¥500 (~USD3.39) on a la carte items – at least 1 food & 2 drinks – are eligible for an all-you-can-eat retro snack buffet. However, do take note that for groups with underaged individuals, all alcoholic beverages in the set meals will be switched out for soft drinks.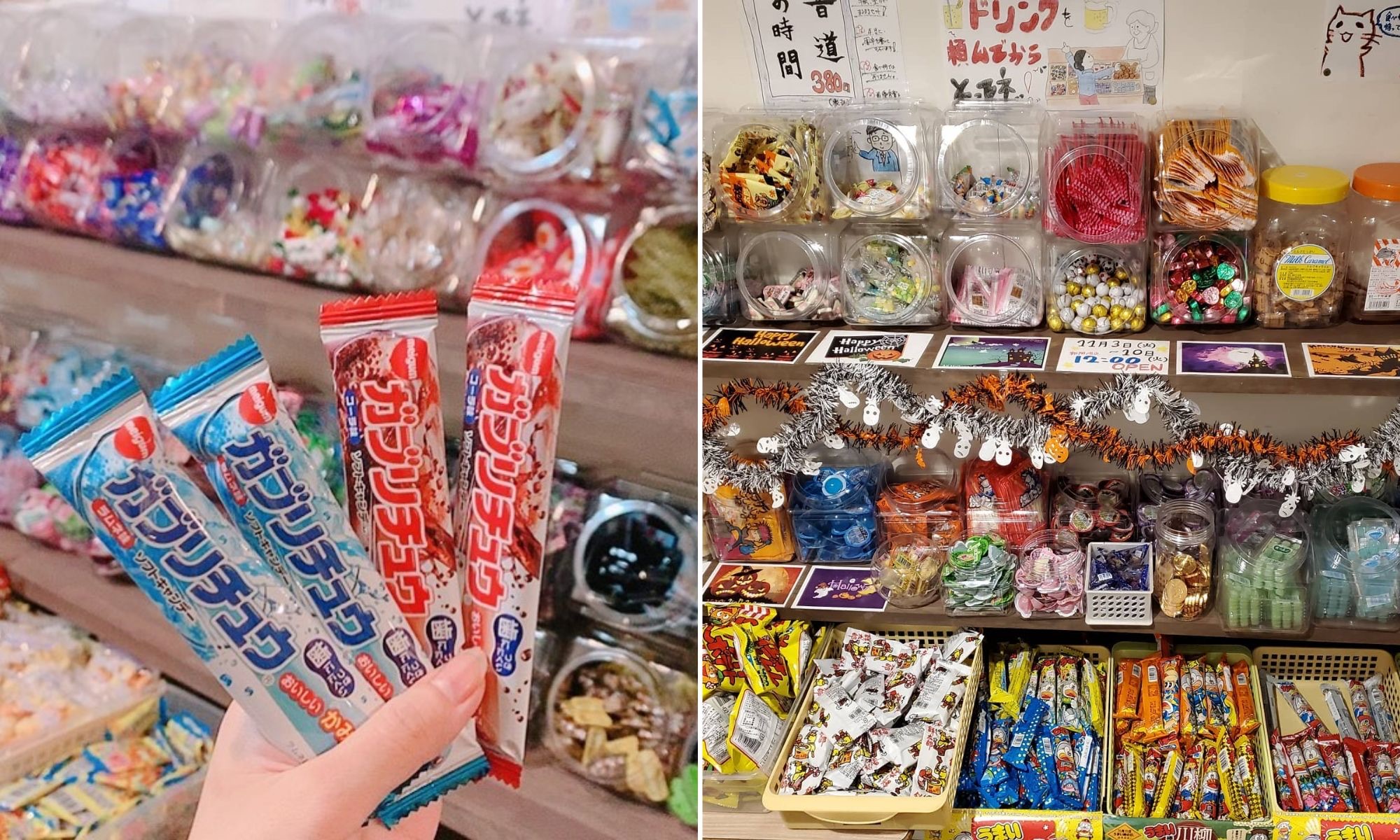 Image adapted from: @rokuyonmeieki, @rokuyonmeieki
Post-dinner, visitors get the chance to write about their day in a journal and participate in fun quizzes.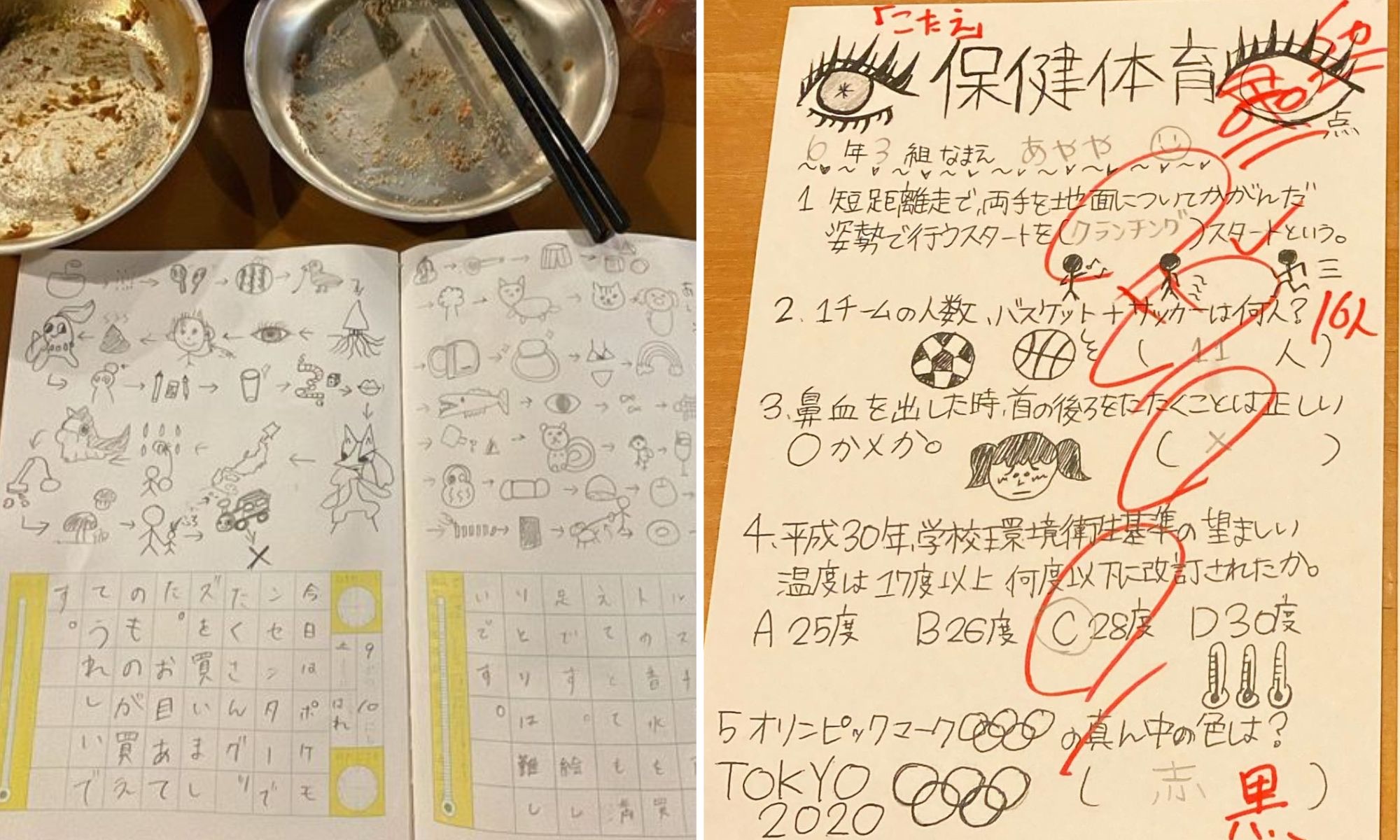 Image adapted from: @sera.2.23, @dinner_wa_modan_yaki.yaki
For the health and physical education quiz, for example, you'd find questions such as "What is the combined member count of 1 basketball team and 1 soccer team?"
Once completed, your quiz sheet will be marked and returned to you.
---
Getting to Rokunen Yonkumi Izakaya
---
If you're missing the good ol' days when worries were limited to your flag eraser collection and who to play with during break time, drop by Rokunen Yonkumi Izakaya for a trip down memory lane.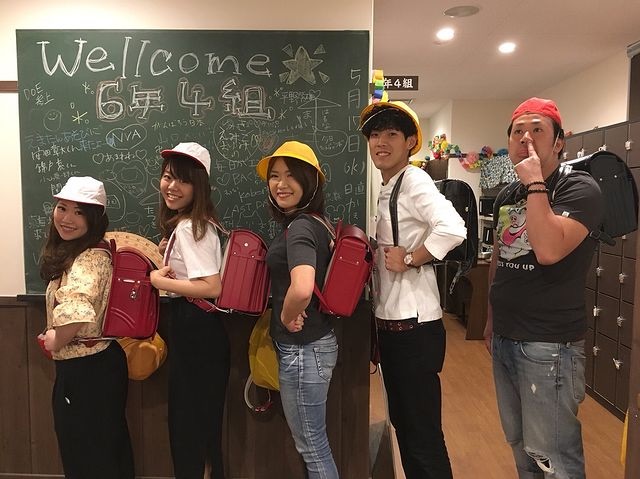 Image credit: @makooocchan
There are a total of 7 Rokunen Yonkumi Izakaya branches in Japan, each with slightly different menus and themed rooms available for booking. One of the most accessible branch is Rokunen Yonkumi Izakaya Shibuya, situated a 3-minute walk from Shibuya Station on the Tōkyū Denentoshi Line and a 5-minute walk from Shibuya Station on the JR Yamanote Line.
Rokunen Yonkumi Izakaya Shibuya
Address: 4F ASSORTI Shibuya, 32−12, Udagawachō, Shibuya City, 150-0042 Tokyo
Opening hours: Mon-Fri 5pm-11.30pm (Last order at 11pm) | Sat & Sun 12pm-11pm (Last order at 10.30pm)
Contact: 5031-96-9571 | Rokunen Yonkumi Izakaya Shibuya website
Also check out:
---
Cover image adapted from: @mi_aaa_626, @64shinjuku, 阪神食品株式会社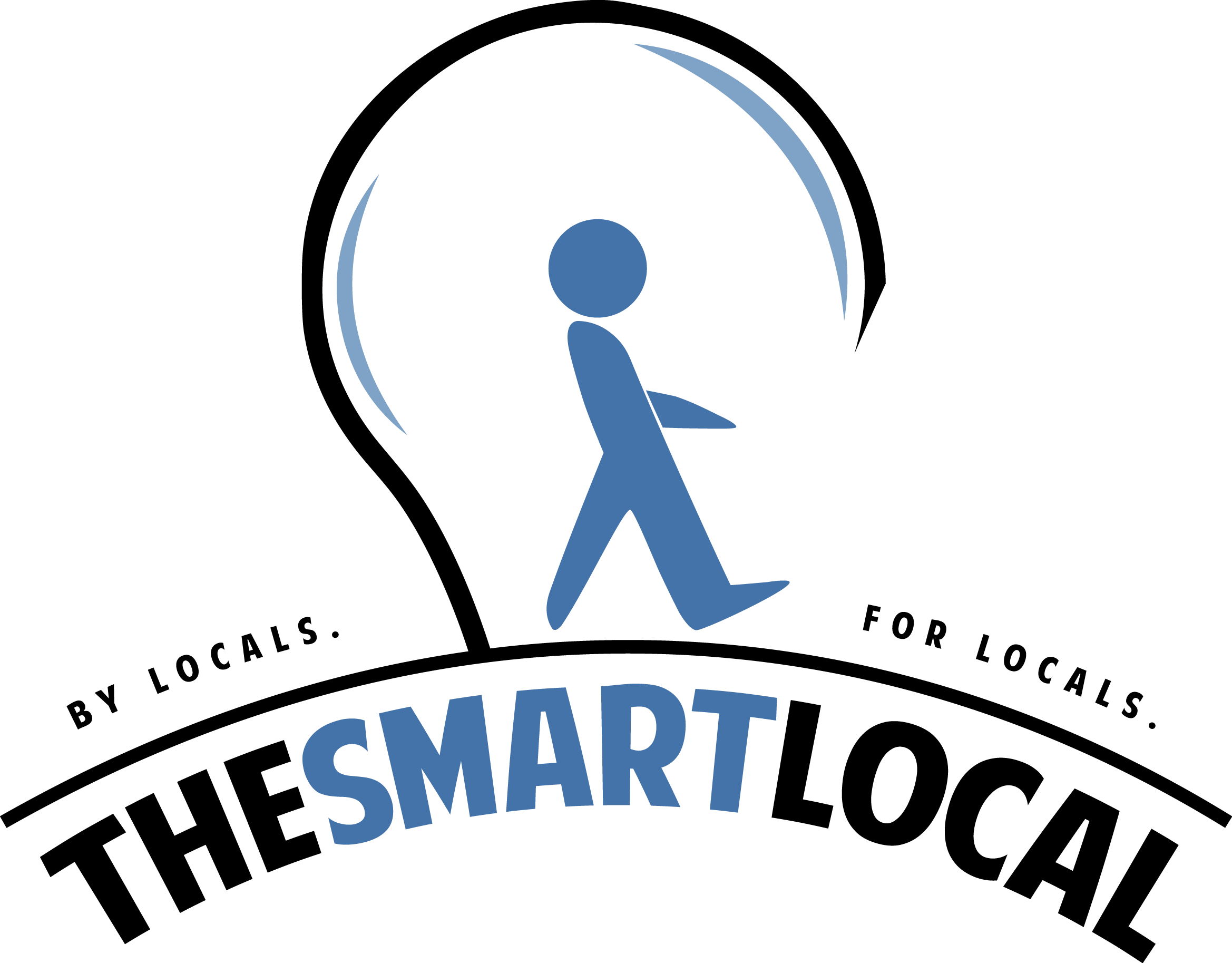 Drop us your email so you won't miss the latest news.