Hana-Biyori
---
Hana-Biyori is not your average park. Leveraging on technology such as projection mapping, this flora-decorated space will bring you an out-worldly experience. This state-of-the-art park not only demonstrates the perfect merging of technology and nature, but it also offers exciting activities such as letting you meet otters, join flower and plant workshops, and have plenty of photo ops to up your IG game. 
---
Flora meets technology
---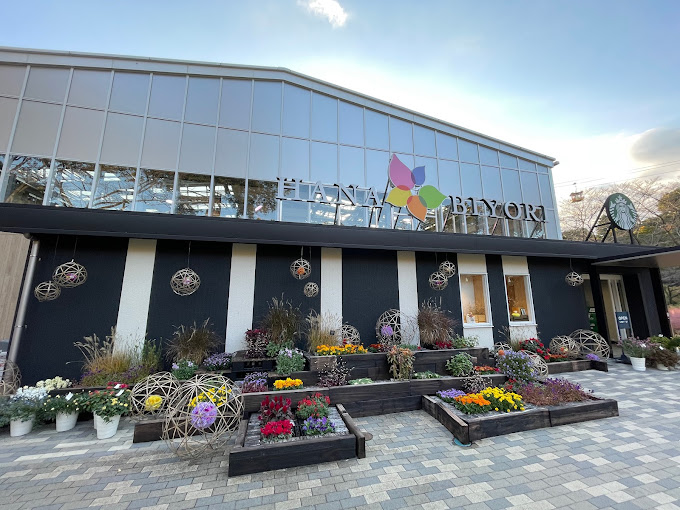 Image credit: katakorihidoi

As you enter the park, the first thing you'll see is the Hana-Biyori hall – a greenhouse filled with flowers and plants for visitors to admire.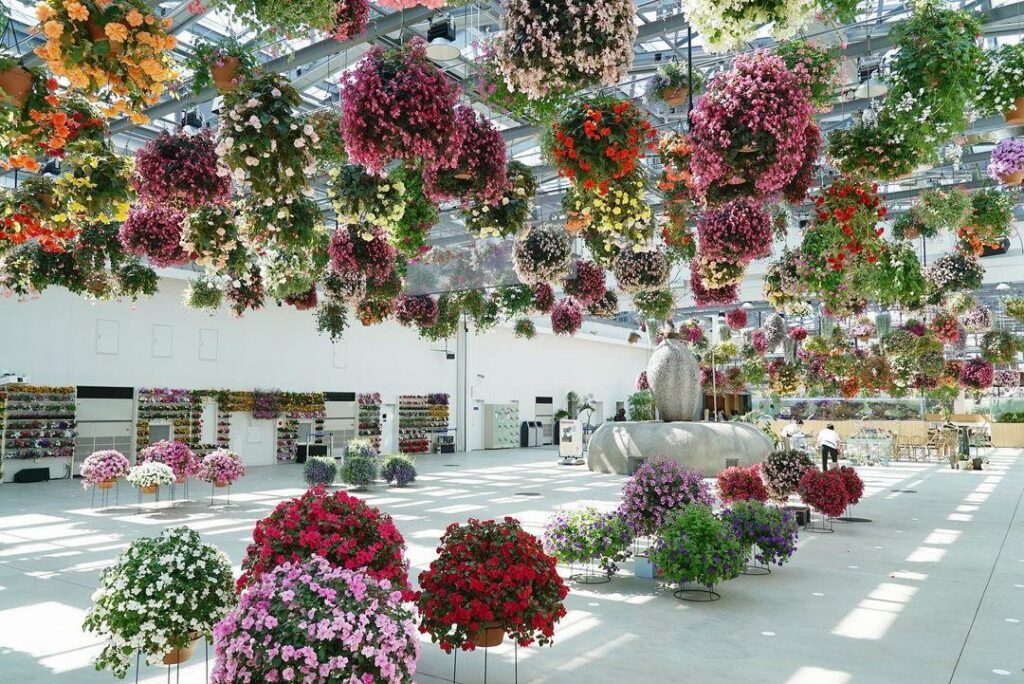 Image credit: @hanabiyori8717
The hall's most striking features are the floral chandeliers that hang from the ceiling. With over 300 of them, this is the perfect place to take your OOTD photo without having someone else in the shot. But that's not all.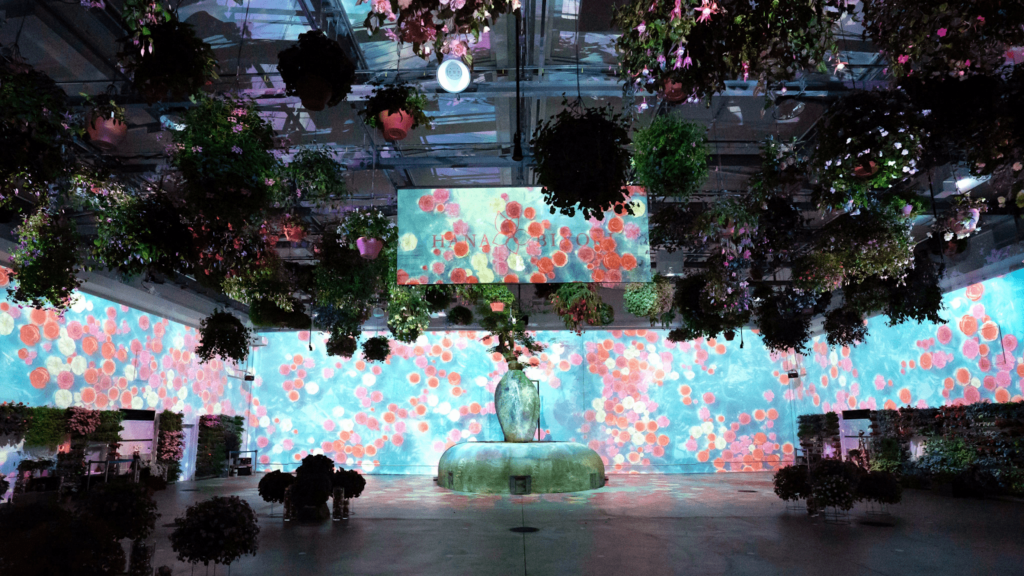 Image credit: @Hanabiyori8717
At various time slots, Hana-Biyori hall turns into a mesmerising space where 20 projectors cast motion designs onto the walls. This is Japan's first flower-and-digital art show, which screens stories related to nature.
Not only is it aesthetically pleasing, but this projection mapping also includes sound and participatory features that will transport you to another dimension.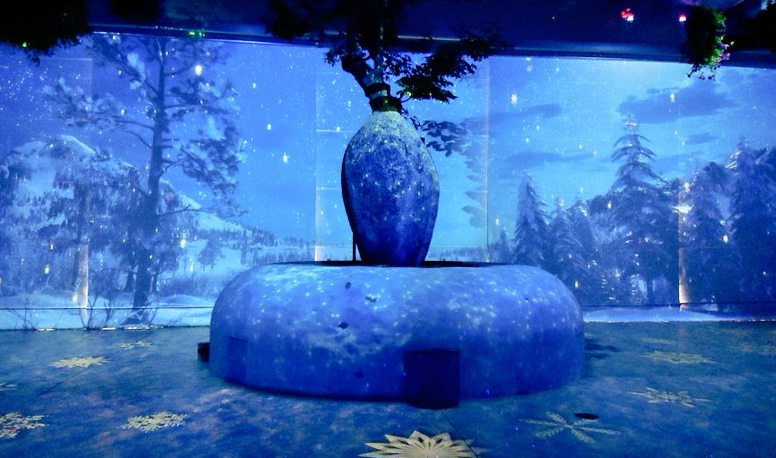 Image adapted from: @yuki_goen777
Another technology used to enhance visitors' experience is emotion analysis, which offers multiple unique endings of the show based on the audience's emotions. This crossover of flowers and digital art is a first in Japan – it'll make you feel like you're in a mystical, enchanted forest. 
---
Meet the otters and feed them
---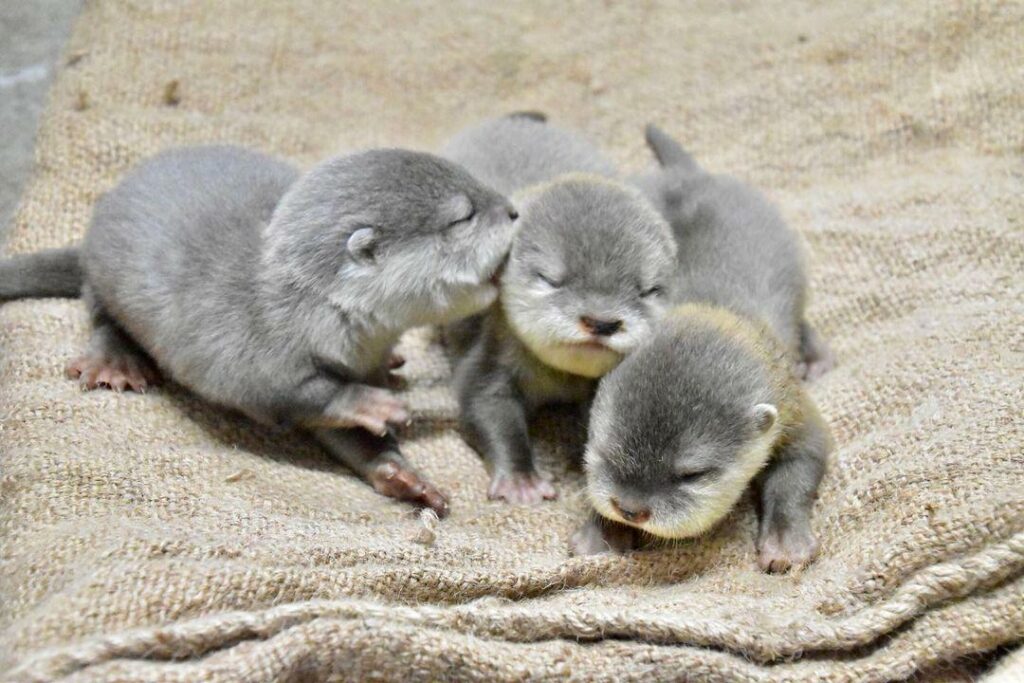 Image credit: @hanabiyori8717
Besides the immersive art and flower display, you can squeal over cute Asian small-clawed otters in their enclosure at Hana-Biyori hall. You can even feed them for a fee of ¥300 (~USD2.29), at various time slots – 11.30am, 1.30pm, and 3.30pm.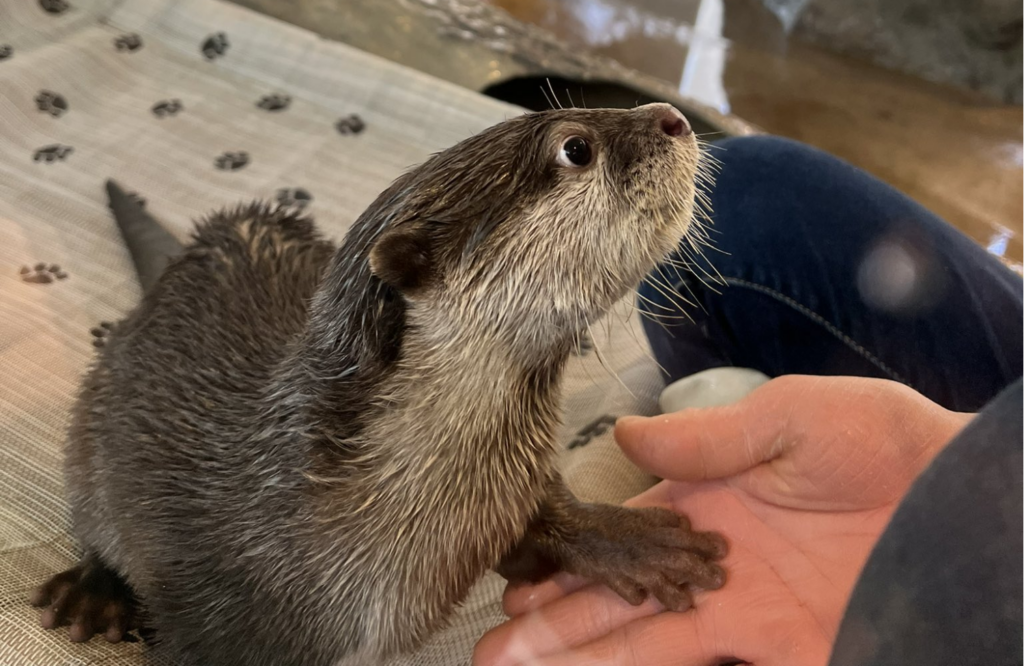 Image adapted from: @iF9kOxq2miU6JaD
These otters hold a performance once every weekday at 12pm, and twice daily on weekends and holidays at 12pm and 2.15pm, so make sure to spare 10 minutes of your time to watch them do tricks such as twirling.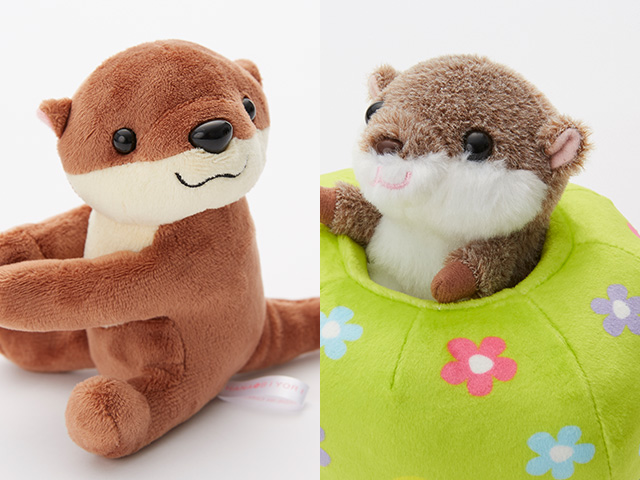 Image credit: Hana-Biyori
If you can't get enough of these otters, head to Hana-Biyori's souvenir shop. Omiyage-Biyori sells stuffed toys of Asian small-clawed otters and other lifestyle products such as postcards, clear files, and masking tapes with flower motifs as mementoes.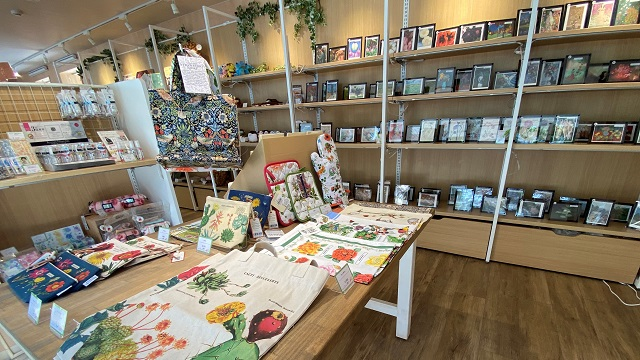 Image credit: Hana-Biyori
---
Get artsy-craftsy & personalise your souvenir
---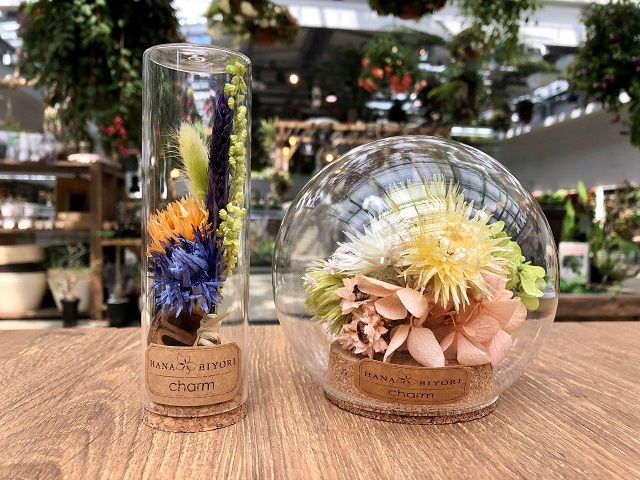 Image credit: Hana-Biyori
If you're looking to bring home a more personalised token, walk along the hall of the souvenir shop and check out the Hana-Biyori Shop Charm, which holds a flower-and-plant workshop every day. 
From ¥2,500 (~USD19.00), join a fresh flower arrangement workshop or build your own moss terrarium. The shop offers beginner and advanced courses, so do not fret if you don't have green fingers.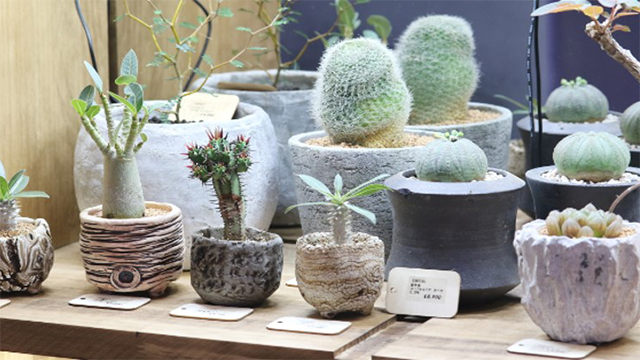 Image credit: Hana-Biyori
Hana-Biyori Shop Charm also has a variety of plants for you to take home, such as ready-made terrariums, bonsais, and even a 3m-high tree fern from ¥700 (~USD5.32).
---
Japan's first botanical garden Starbucks
---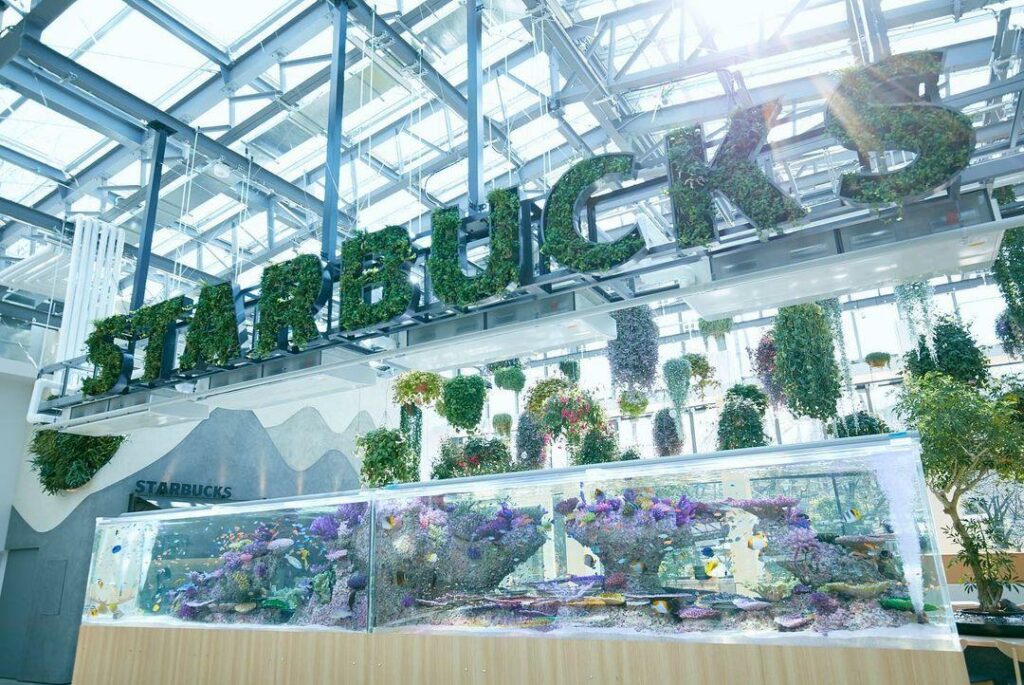 Image credit: @hanabiyori8717
At the other end of Hana-Biyori Hall, you will find Japan's first botanical garden Starbucks. As you walk towards the cafe, you'll see a large Starbucks sign made with living plants. This is a great place to have your coffee while you immerse yourself in nature as you are surrounded by fresh plants and flowers.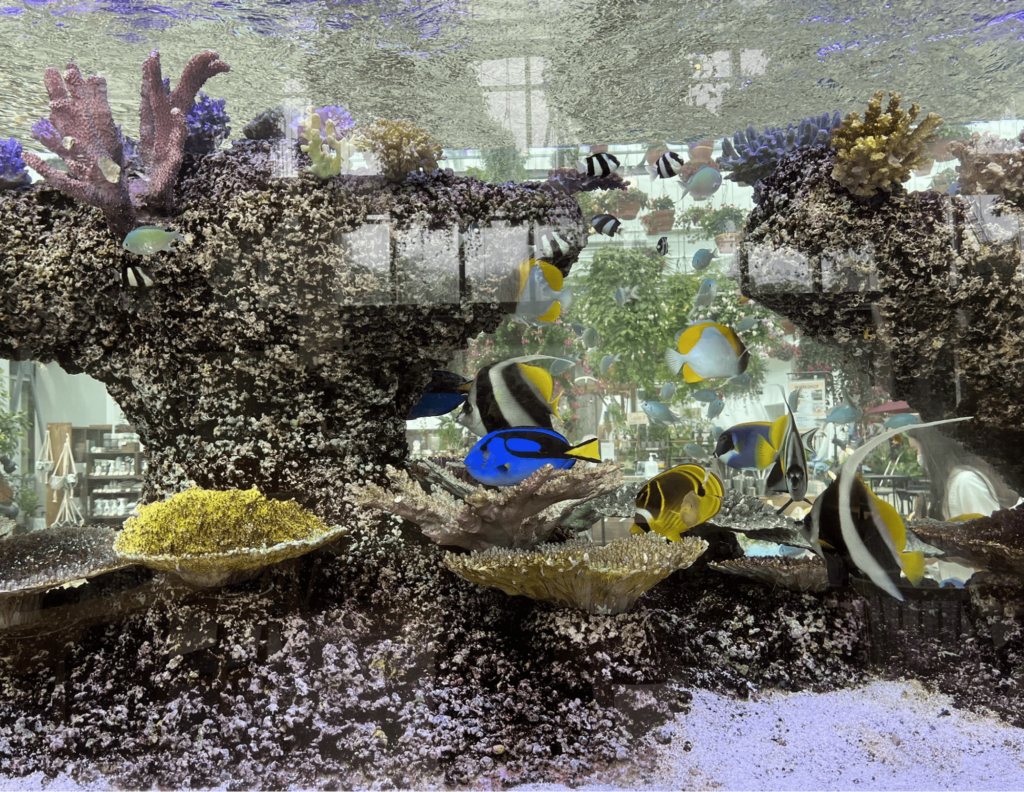 Image adapted from: @ma_42_r
This Starbucks even has an 8m-long aquarium adorned with bright-coloured corals and at least 1,200 fishes. Count over 50 species of the sea creatures – clownfish, blue-green damselfish, and sea goldies. There is also a 3-metre aquarium filled with luscious green water plants.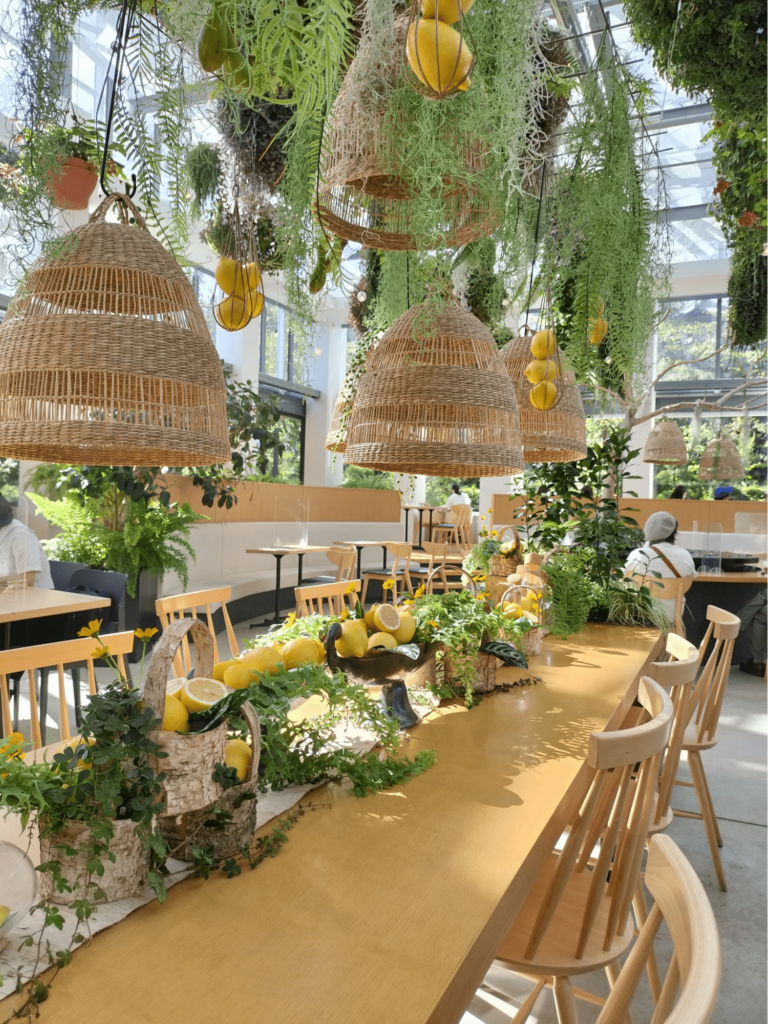 Image adapted from: @apesaay
Their wooden interior and greenery screams 'EARTH', so take a refreshing break amid hectic work commitment.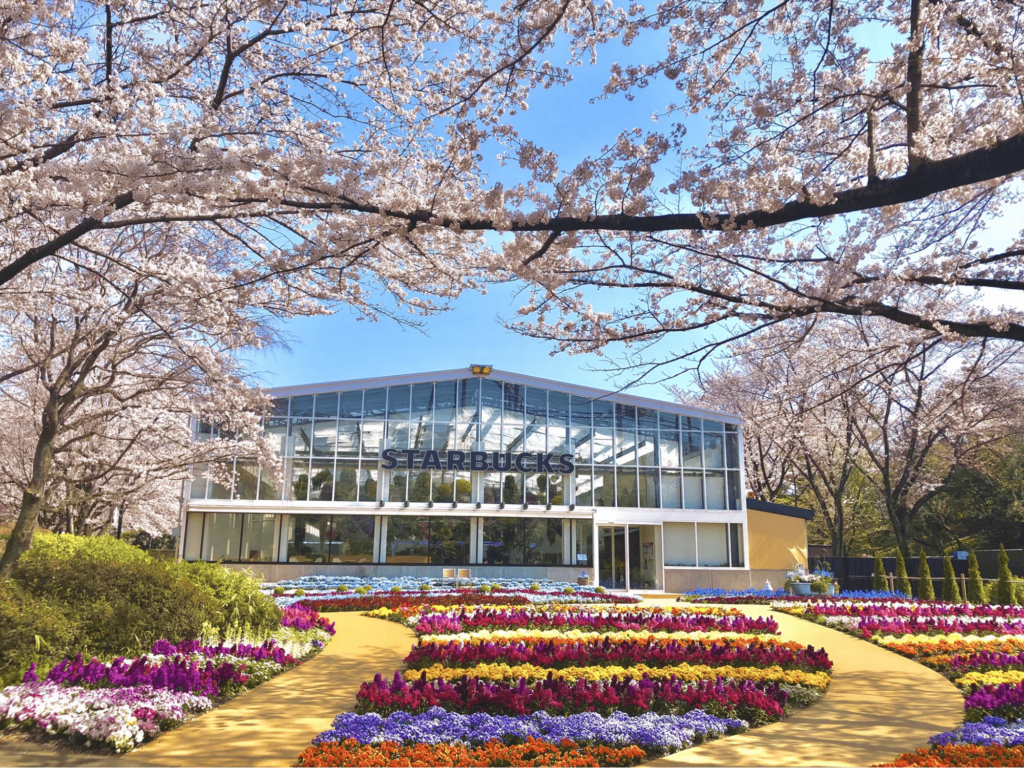 Image credit: @pontasaburo
Exit the Starbucks to find another sight to marvel at: gorgeous flower beds aptly called Alley of Colours. Depending on the season, the flowers – and landscape – will change so you'll be treated to a fresh view every time you visit.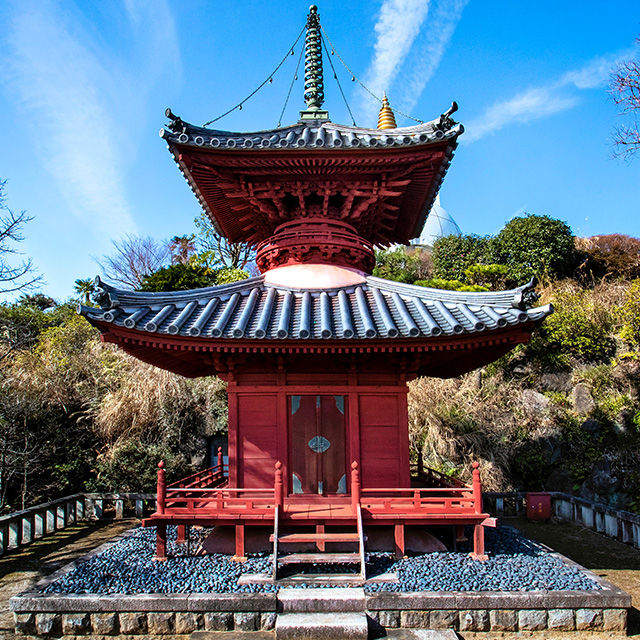 Image credit: Hana-Biyori
Next to the Alley of Colours, you'll spot the entrance to the Sacred Forest. Notable features here are the Two-Storey Pagoda and the many statues related to Buddhism, considered as National Important Cultural Properties of Japan.
---
Getting to Hana-Biyori
---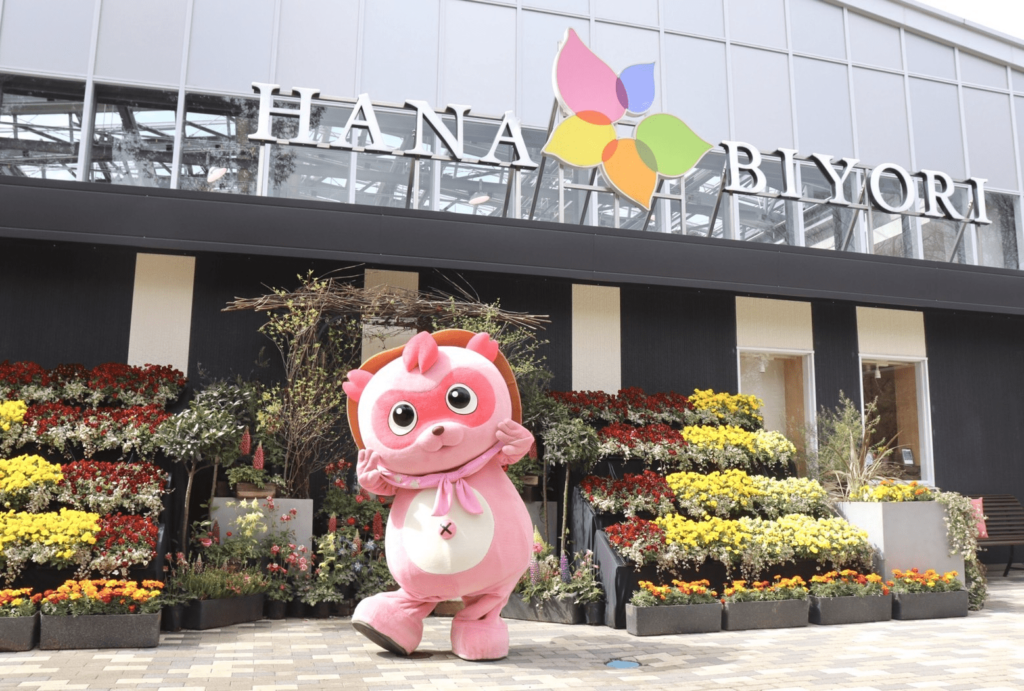 Image credit: @Hanabiyori8717
Hana-Biyori is a 10-minute walk from Keio Yomiuri-land Station on the Keio Sagamihara Line. Alternatively, guests can also take the free shuttle bus that departs from the same station every 15 minutes.
Admission: ¥1,200 (~USD9.16)/pax for middle school students & older | ¥600 (~USD4.58)/pax for 3-year-olds to primary school students | ¥1,000 (~USD7.64)/pax for those aged 65 and older
Address: 4015-1 Yanokuchi, Inagi, 206-8566 Tokyo
Opening hours: Opening hours vary, so please check their Instagram for updated information.
Contact: 44-966-8717 | Hana-Biyori website
Also check out:
---
Cover image adapted from: Hana-Biyori, @nanata35047722, win k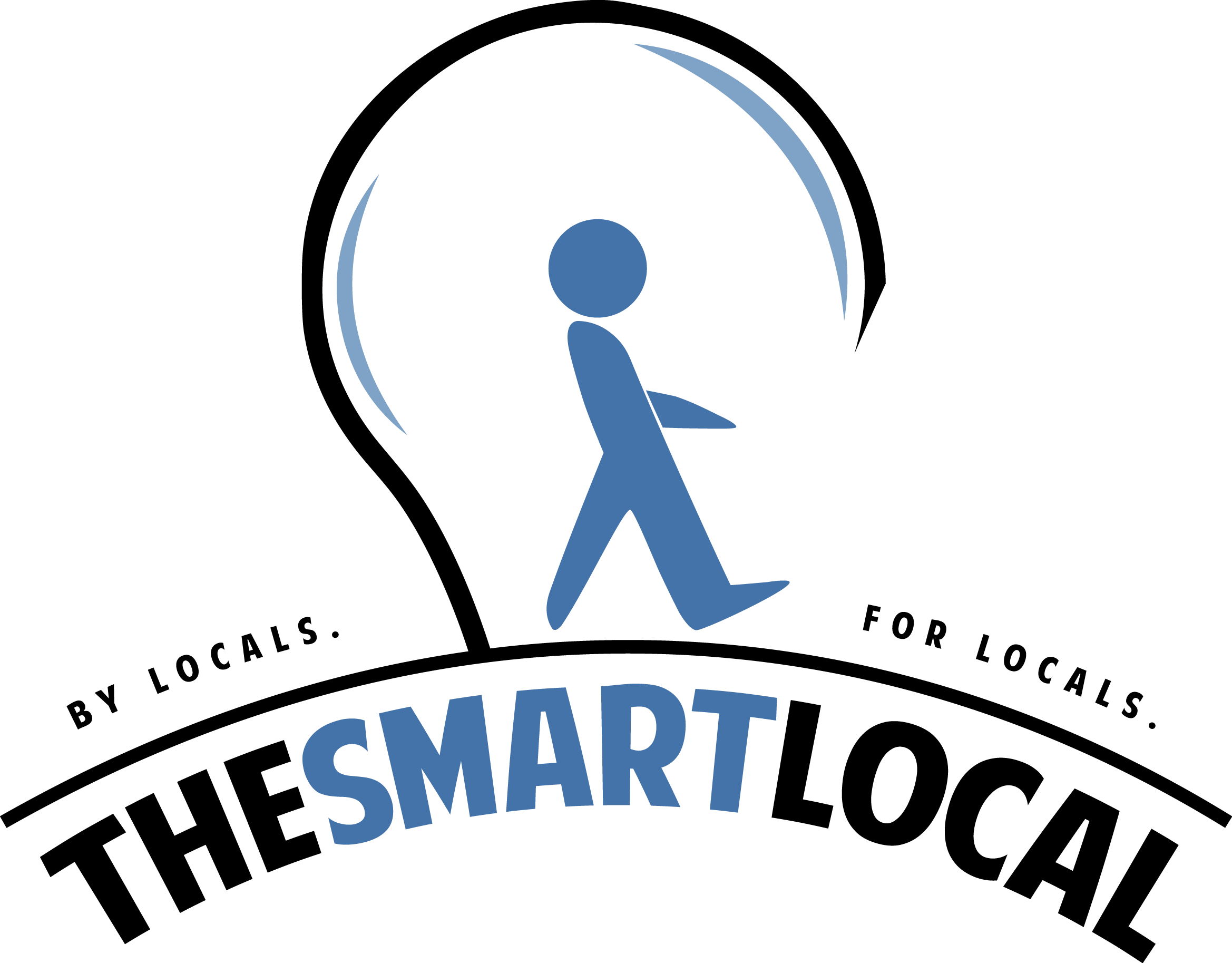 Drop us your email so you won't miss the latest news.