Amusement Wanko Soba Kurukuru Wanko in Tokyo
---
Conveyor belt and sushi – a classic combo. This concept sounds familiar to us because of the popularity of conveyor belt sushi chains internationally. Amusement Wanko Soba Kurukuru Wanko puts a whole different spin to this concept with their revolving soba-filled bowls. If you're more of a noodle person, then this is the place for you.
---
Stuff yourself with bowls of soba
---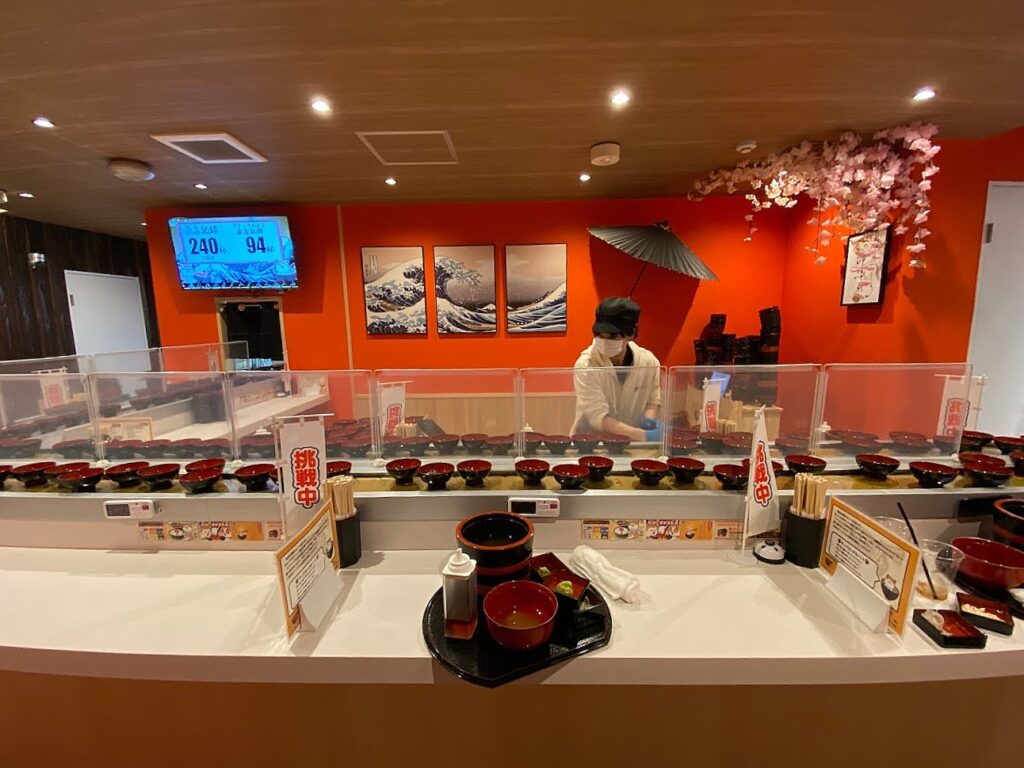 Image adapted from: HANAKIN
This all-you-can-eat establishment lets you choose the duration of your feast – 5 minutes (¥1,100, ~USD8.49) or 40 minutes (¥3,300, ~USD25.48) – to challenge yourself to eat as many bowls of soba as you can. If 40 minutes isn't enough for you, go ahead and pick the VIP option with no time limit (¥5,500, ~USD42.46).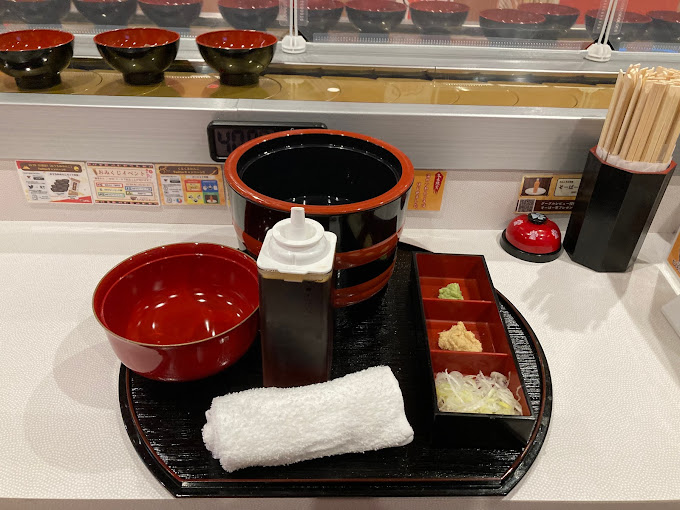 Image credit: 清水知行(ZURUMUKE)
Once you're ready to eat, you'll be given a bowl with broth and a smaller, empty bowl for you to use as a mixing bowl, along with green onions, ginger, and wasabi. Other condiments such as sesame, seaweed, and grated radish are available at ¥100 (~0.77 USD) each. You can order drinks, such as coke and calpis at ¥300 (~USD2.23) each too.
Get your chopsticks ready, get your head in the game, and press the button on your right for the timer to begin. Don't be afraid that there won't be enough soba for you. The conveyor belt is kept running, with endless bowls of soba so you can easily reach out for more noodles once you're done slurping down your previous bowl!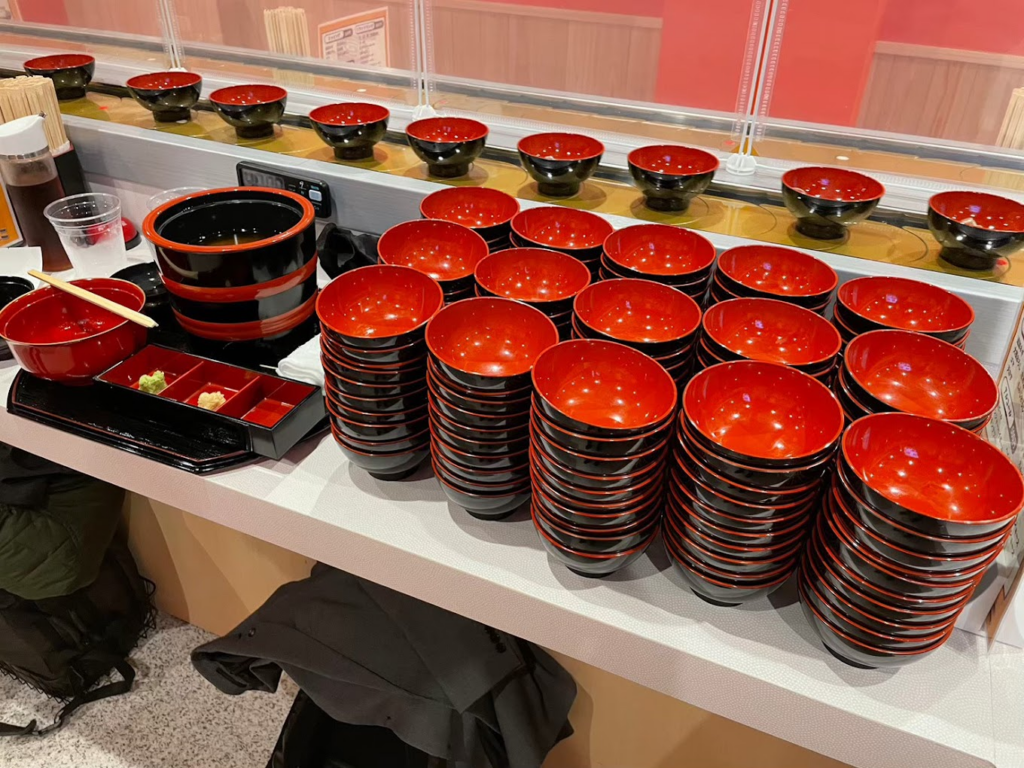 Image credit: K Yoshi
On average, women can reportedly eat 60-80 bowls for 40 minutes at a comfortable pace while men usually eat twice as much. 
---
Standing-style conveyor belt restaurant
---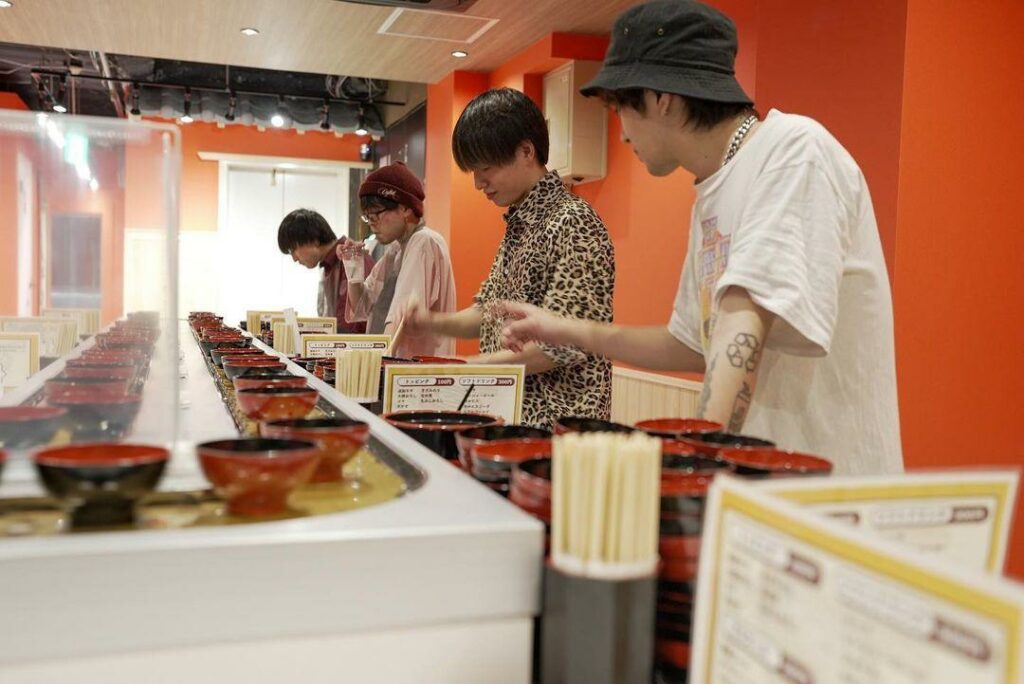 Image credit: @kurukuruwnk
Another unique feature of Amusement Wanko Soba Kurukuru Wanko is that there are no chairs for you to sit. Standing up while eating potentially allows the soba to descend smoothly all the way to your stomach – quite a practical reason.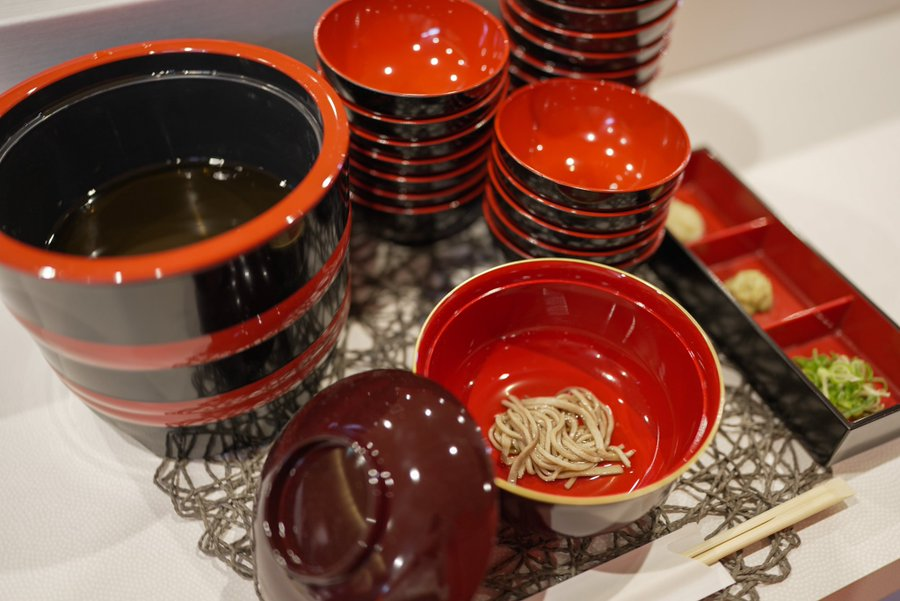 Image credit: @kurukuruwnk
This soba-eating challenge is not as daunting as you think. To those not familiar with the concept of Wanko Soba, it originated from Iwate prefecture, where the portion size is smaller than your average soba noodles. After one bowl, you will want plenty more bowls to fill you up.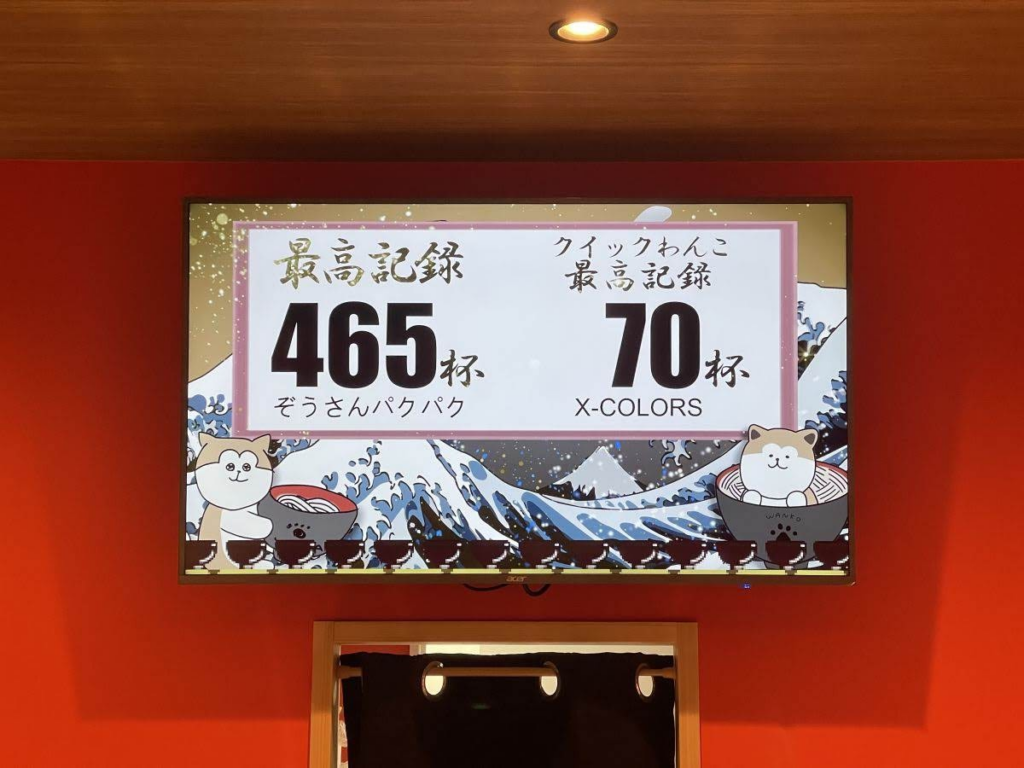 Image credit: jun l.
Wanko Soba encourages healthy competition to see who can eat the most bowls, so grab your friends, family, or even someone in the restaurant to compete with – all in the name of fun. You might just be able to put your name on the board if you break any records.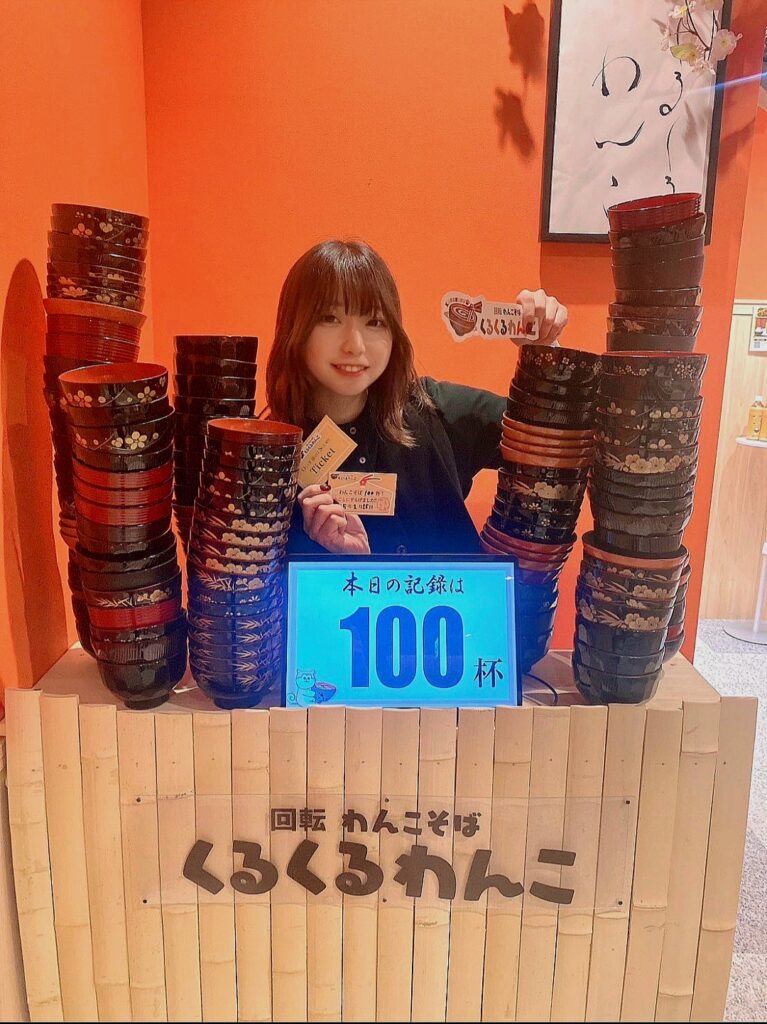 Image adapted from: @shibuneko_kanon
No matter how much you eat, everyone's a winner. The restaurant honours each one of their customers, so take a commemorative photo after you're done eating. You'll also get to take home souvenirs such as cards to humble-brag to your friends.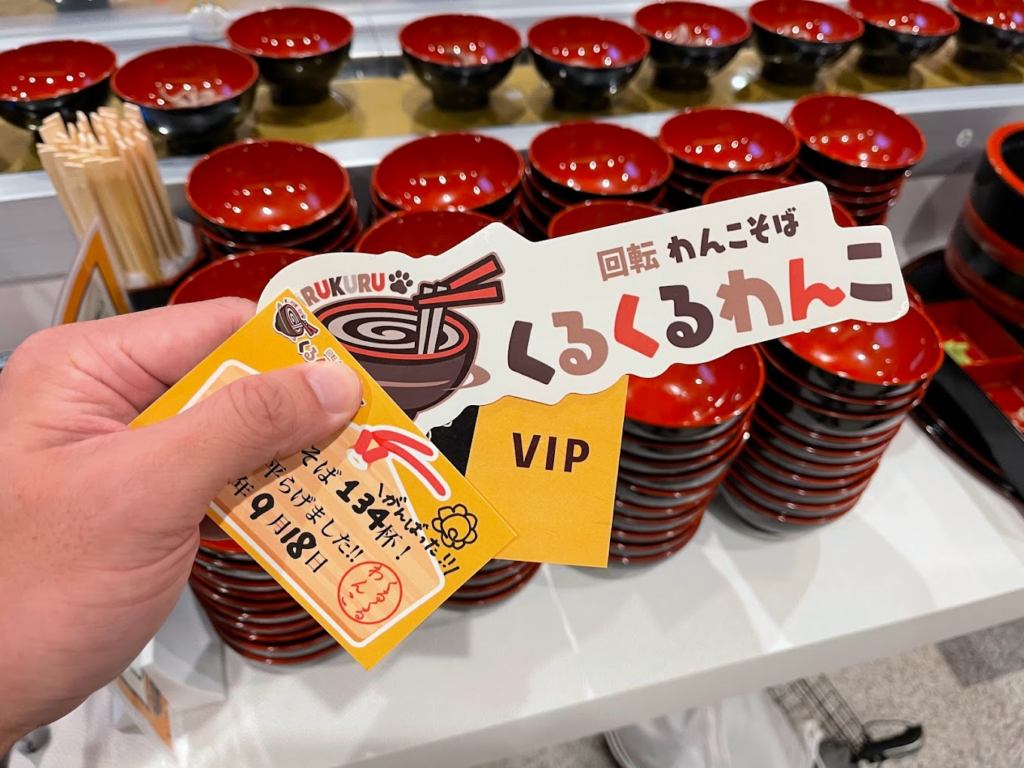 Image credit: Shen Benson
---
Ramen special once a month
---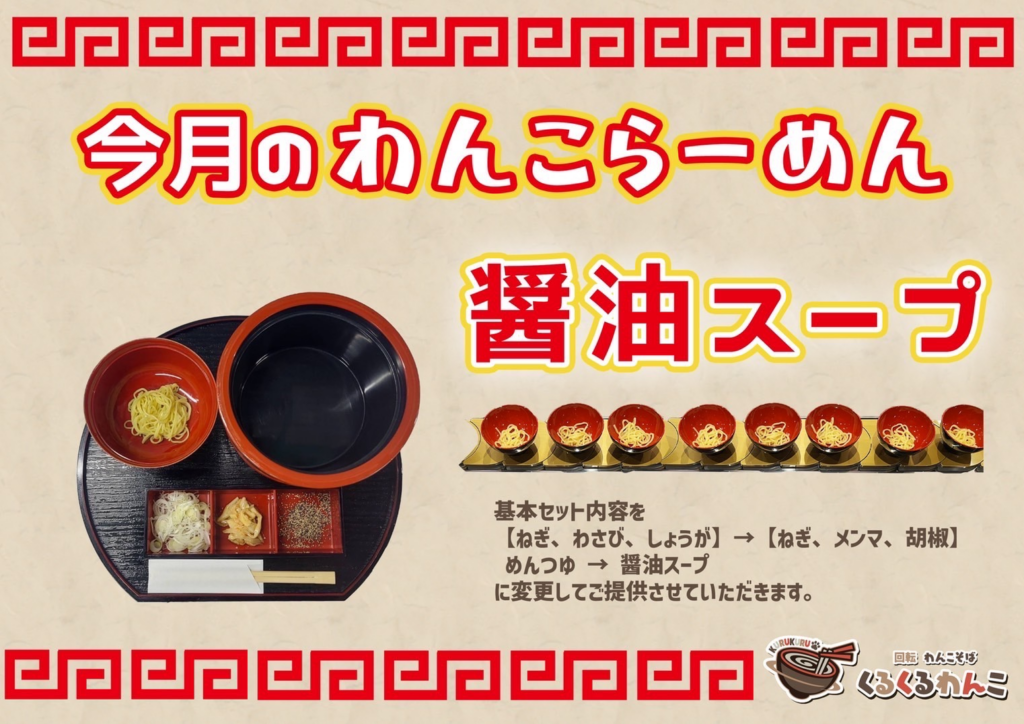 Image credit: @kurukuruwnk
Every 15th of the month, you can expect revolving ramen bowls instead of soba. The soup bases available include, but are not limited to, soya sauce, pork bone, and chicken bouillon. Side dishes may also differ. 
---
Getting to Amusement Wanko Soba Kurukuru Wanko 
---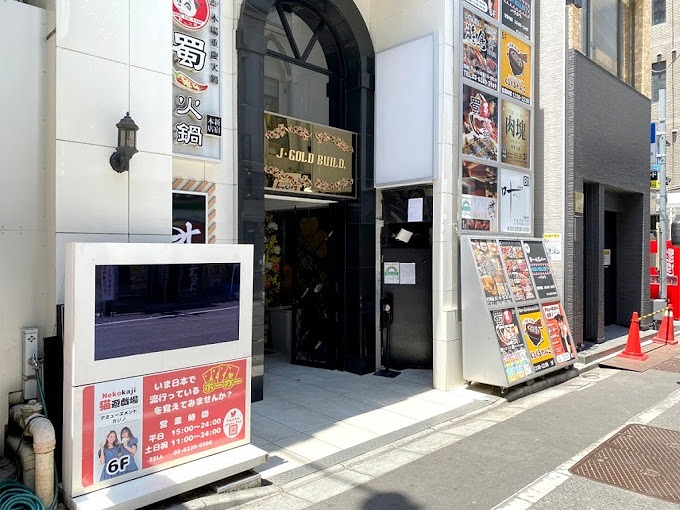 Image adapted from: jun l.

You won't have to make a trip all the way to Iwate prefecture for this fun and interesting soba experience. Shinjuku, Tokyo, has a Amusement Wanko Soba Kurukuru Wanko outlet located on the 5th floor of J・Gold Build. and is just a 3-minute walk from the Seibu-Shinjuku Station on Shinjuku Line or a 4-minute walk from Shinjuku Station on the Marunouchi Line.
Address: 5F J・Gold Build.,1 Chome-22-9, Kabukicho, Shinjuku City, 160-0021 Tokyo
Opening hours: 12pm-10pm, Daily
Contact: 03-6265-9881 | Amusement Wanko Soba Kurukuru Wanko Website 
Also check out:
---
Cover image adapted from: ゆうた米, @kurukuruwnk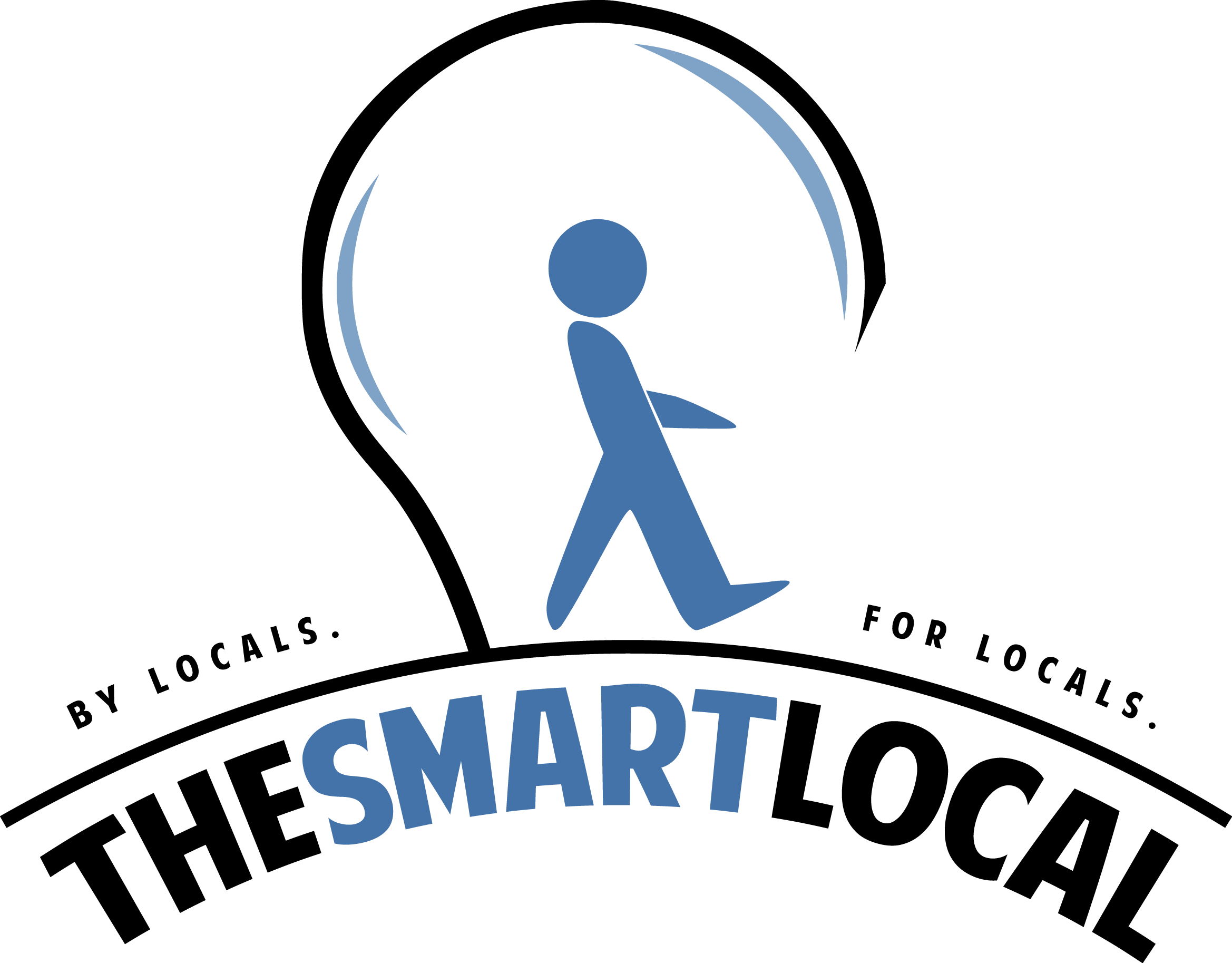 Drop us your email so you won't miss the latest news.