Kourakuen's mochi ice cream ramen
---
Unorthodox food combinations often throw people off guard, with them questioning the sanity of the chef or straight up dismissing it as trolling of sorts. However, there are times where the experimental dish works and is sold as a legit cuisine, such as the mochi ice cream ramen at the ramen restaurant, Kourakuen.
---
Mochi ice cream ramen at Kourakuen
---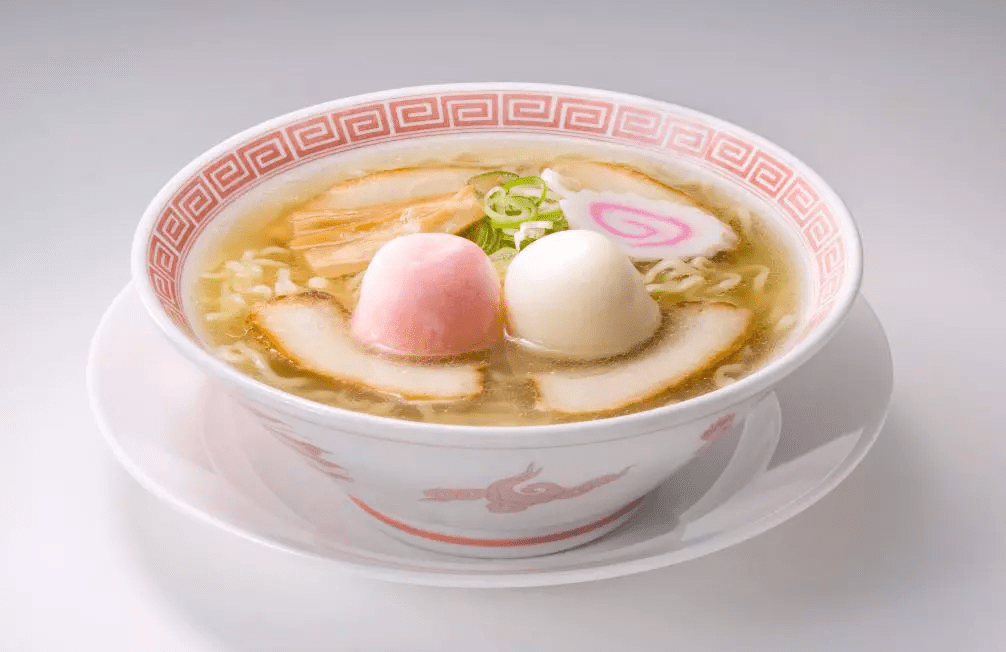 Yukimi Daifuku shio ramen
Image credit: Kourakuen
Kourakuen, a ramen chain in Japan well-known for coming up with unorthodox food combinations, is collaborating with popular mochi ice cream brand – Yukimi Daifuku – to bring to their customers the Yukimi Daifuku shio ramen (¥540, ~USD4.90), which is essentially mochi ice cream in ramen.
This is part of their campaign to celebrate the ramen chain's 67th anniversary, which lasts from 2nd September 2021 to 15th September 2021.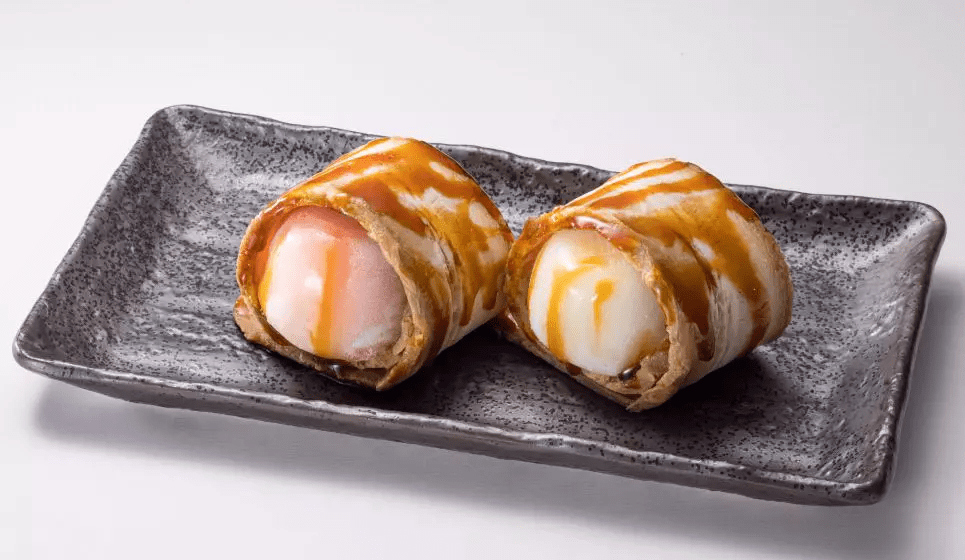 Yukimi Daifuku chashu
Image credit: Kourakuen
Aside from the mochi ice cream ramen available during the campaign period, they also have the Yukimi Daifuku chashu (¥380, ~USD3.45), which is mochi ice cream wrapped in chashu – pork slices – and drizzled with a dollop of caramel sauce.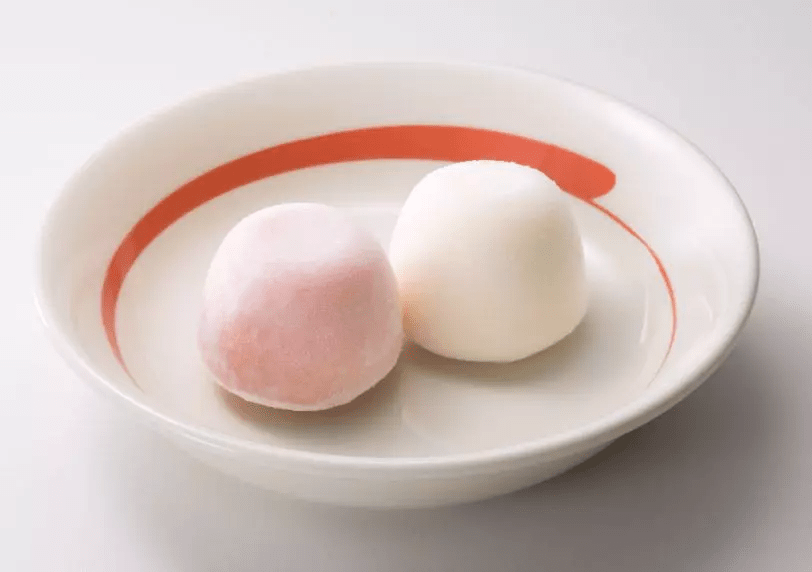 Yukimi Daifuku mochi ice cream
Image credit: Kourakuen
If the experimental dishes sound too adventurous for you, you can also purchase the Yukimi Daifuku mochi ice cream separately in a set of two for ¥100 (~USD0.91).
---
Online campaign to win prizes
---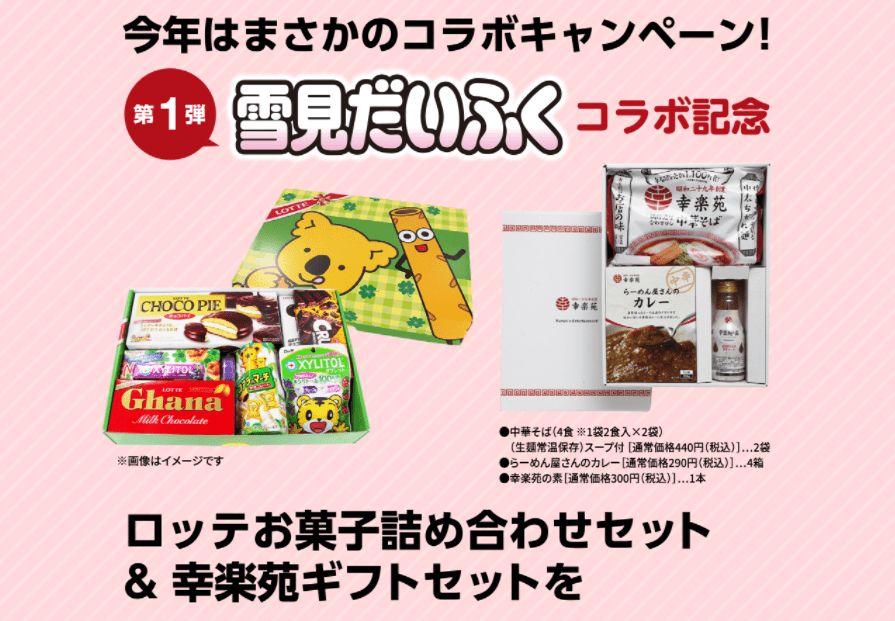 Image adapted from: Kourakuen
Kourakuen is also having an online campaign during this period where you can stand a chance to win either a Lotte sweets gift box, or a Kourakuen ramen gift box.


Image adapted from: Kourakuen
You can take part in the online event by following Kourakuen's official Twitter account and retweeting their campaign, and following their official Instagram and liking their campaign post.
Kourakuen will contact the winners of this event through direct message via the respective social media platforms after the campaign ends on 15th September 2021. The giveaway is only applicable to those who are residing in Japan.
---
New mochi ramen dish in Japan
---
You can visit any of the 446 Kourakuen stores all over Japan to try out their new experimental ramen. The locations of their stores can be found on their website.
For more news, check out:
---
Get more stories like this!
Drop us your email so you won't miss the latest news.