Weird Japanese food combinations 
---
Japan is famous for inventing well-loved delicacies such as takoyaki and okonomiyaki. But Japan isn't one to rest on their laurels – over the years, the Japanese have come up with a variety of weird food combinations that you can't fathom people eating. From wasp crackers to ice cream ramen, there's no end to how creative Japan can be with their food creations.
---
1. Unagi cola
---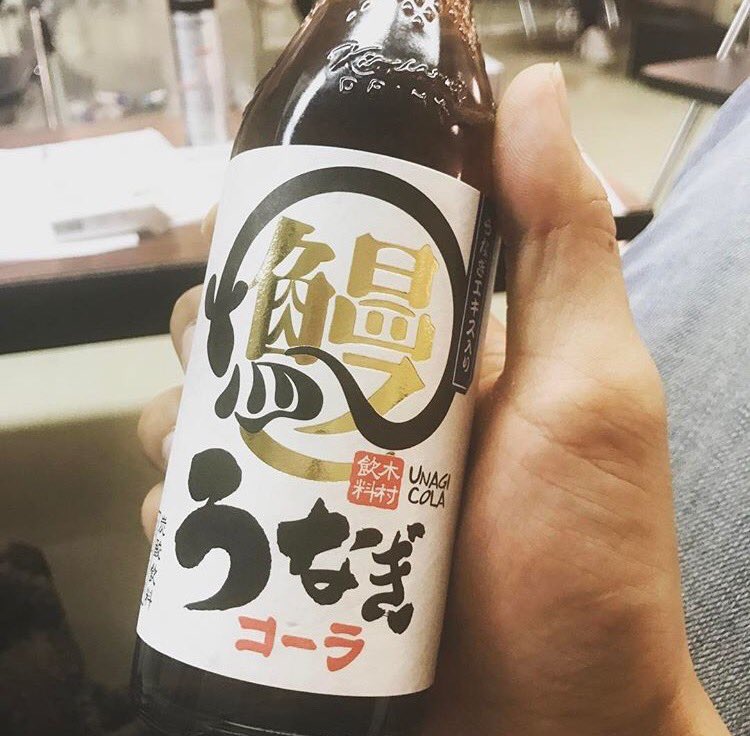 Image credit: TheEelsFamily 
Gulping down a refreshing bottle of coke after eating unagi (eel) is perfectly normal. But drinking coke made with eel extract is a totally different ball game. Beverage company Kimura Inryou produced this weird concoction in 2015 and you can buy it for just ¥200 (~USD1.89) when you're visiting Shizuoka Prefecture. 
The taste of this unique drink is said to be sweeter than regular coke, with a touch of grilled unagi marinated in soy sauce.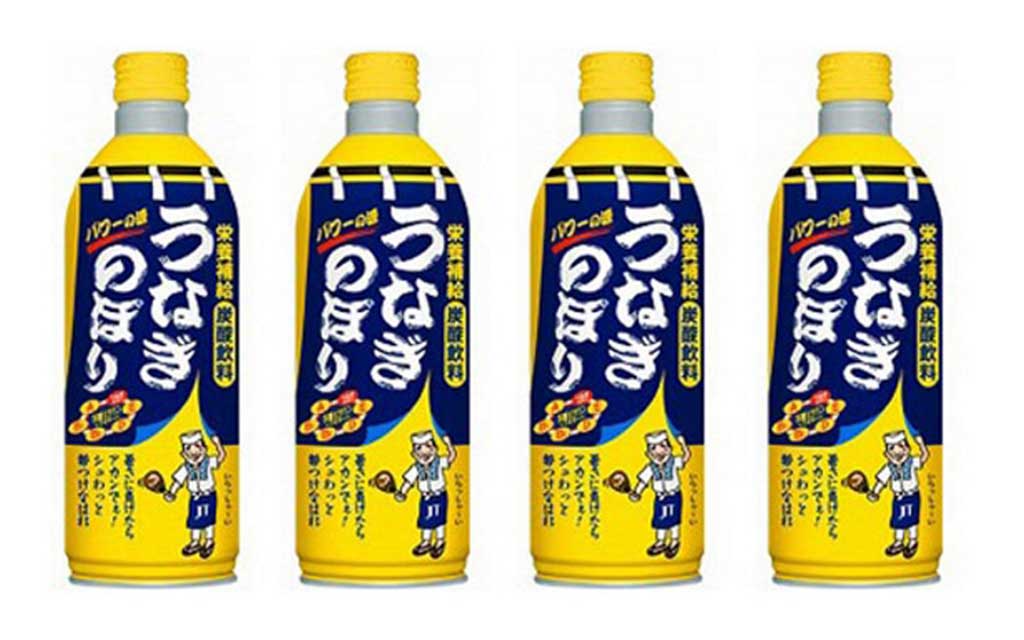 Unagi Nobori by Japan Tobacco Inc.
Image credit: KopiFolks 
However, Kimura Inryou wasn't the first company to introduce eel soda to Japan. In 2008, Japan Tobacco Inc. started selling the country's first mass-produced eel soda. 
Their own unagi-themed soft drink is called Unagi Nobori ("surging eel"). It is a yellow-coloured fizzy drink mixed with extracts of the head and bones of eel. It is believed to boost stamina and help drinkers beat the summer heat.
---
2. Chocolate ramen
---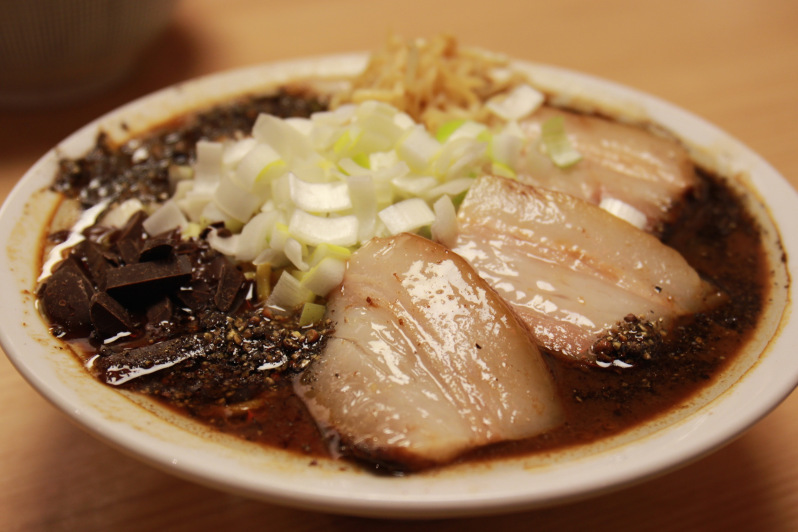 Image credit: PheebzEatz 
To celebrate Valentine's Day, ramen restaurant Mensho Tokyo, located near Yurakucho subway station, came up with this special chocolate ramen (¥880, ~USD8.34) in 2016.
There are two ways to enjoy this unique combination of ramen and chocolate. You can either eat the chocolate chunks as it is or let them melt into the broth. 
Ramen alone has a strong garlic flavour, but add chocolate in the mix and you get a sweet taste that surprisingly isn't bad. Although the ramen is only available in February as part of Mensho Tokyo's Valentine's special menu, there's nothing stopping you from recreating it at home all year round.
---
3. Soy sauce ice cream
---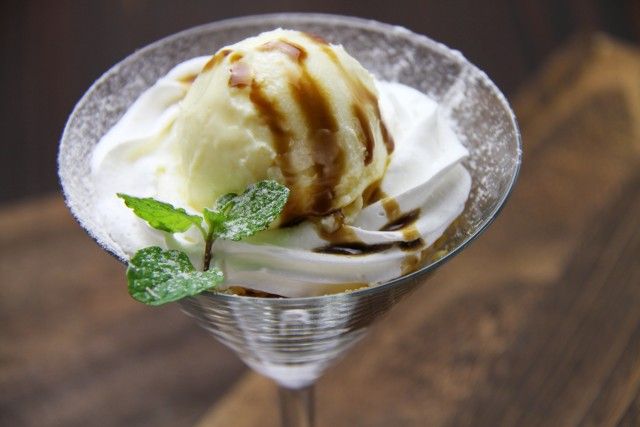 Image credit: Washoku.Guide 
Soy sauce ice cream might sound nasty at first, but you'd be surprised to find out that it is loved by the Japanese. Instead of just sprinkling soy sauce directly onto the ice cream, Kikkoman Soy Sauce Museum in Chiba Prefecture took things to the next level by creating soy sauce-flavoured soft serve.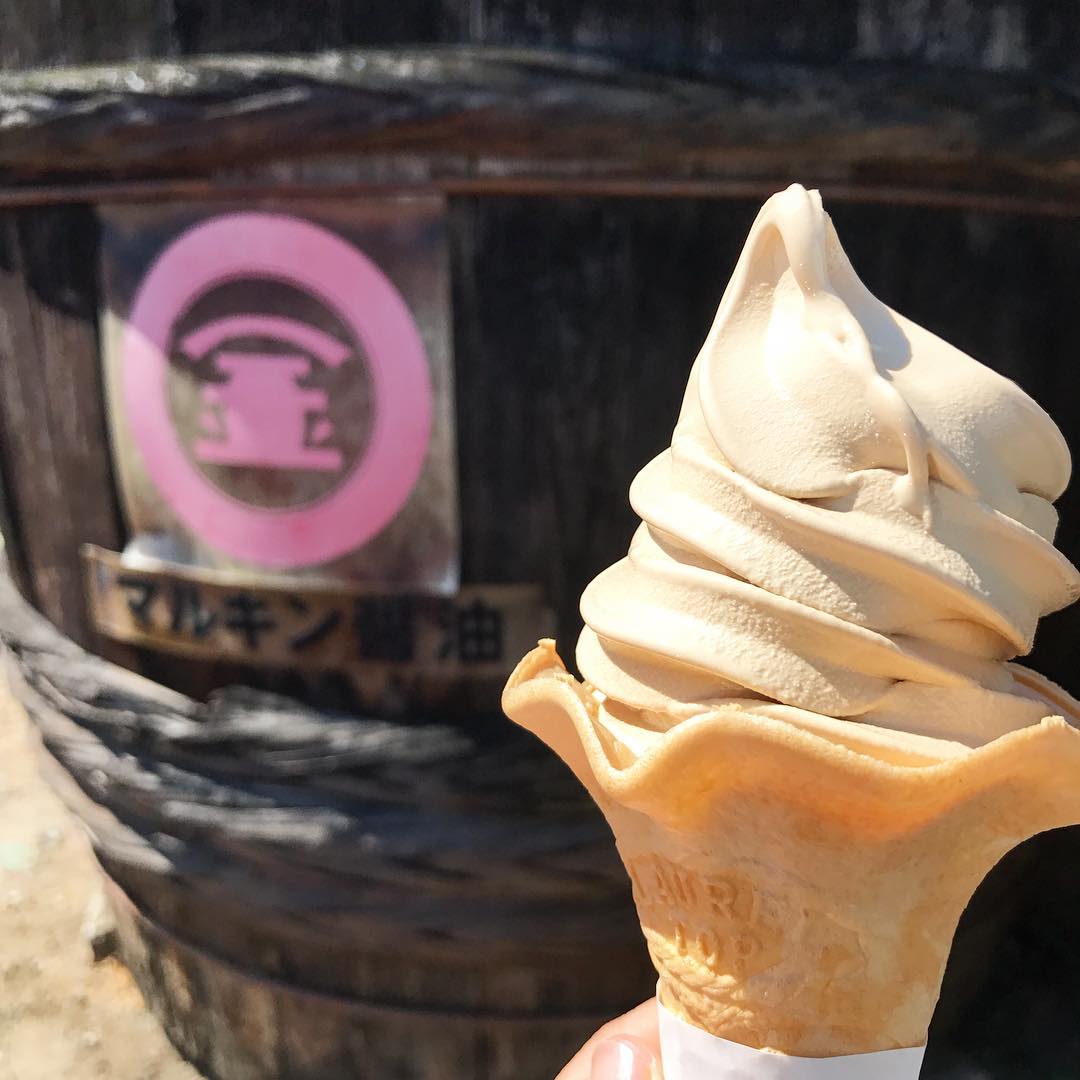 Image credit: @mahaaaaaai
To the uninitiated, soy sauce ice cream looks just like its caramel counterpart. It also tastes a little like caramel thanks to its sweet and salty flavour. 
This unique ice cream can be found in Chiba and Kagawa Prefectures.
---
4. Horse meat ice cream
---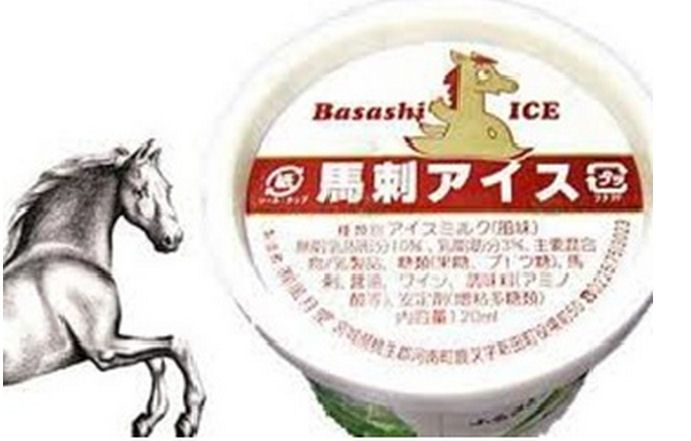 Image credit: Ashley Piper 
In 2005, Cup Ice Museum, located in Ice Cream City of Namja Town, released a peculiar horse meat and vanilla ice cream. Raw chunks of horse meat were mixed in with vanilla ice cream. 
As revolting as it sounds, the courageous folk that have tried this say the taste is unique. The texture of the horse meat is purportedly smooth and creamy.  
---
5. Hachinoko (bee larvae) with rice
---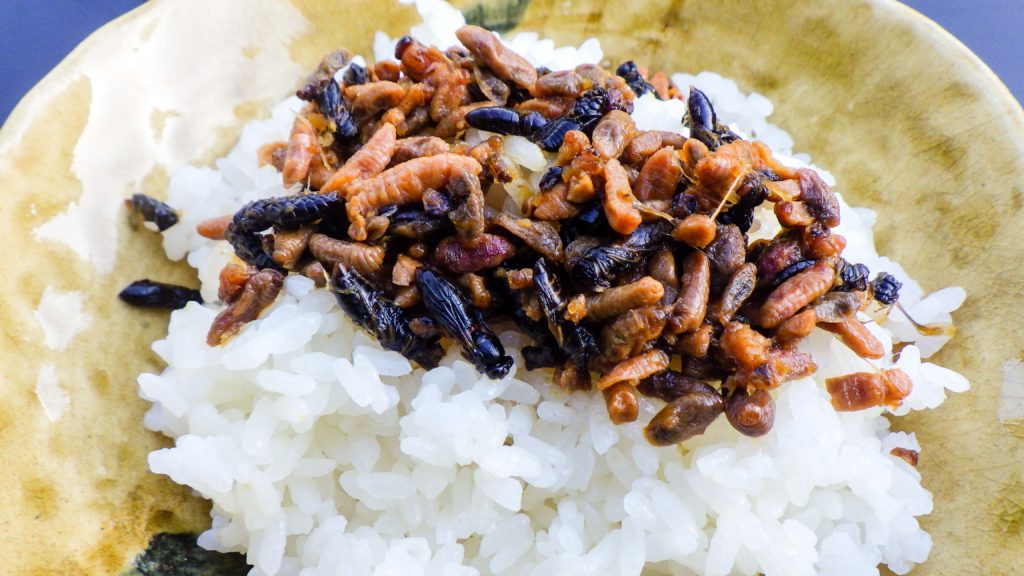 Image credit: Gaijinpot 
Nagano and Gifu Prefectures are the birthplaces of many delicacies made with bugs. Since both regions are located in mountainous areas where livestock is scarce, the people who live there commonly consume bugs to obtain the protein and vitamin B they require. 
This unconventional combination sees bee larvae simmered in soy sauce and sugar, and then served together with rice. It tastes mildly sweet, has a slightly crumbly texture, and contains high levels of protein. 
Bee larvae with rice can be easily found online, at selected retailers, and vending machines across the country. 
---
6. Wasp crackers
---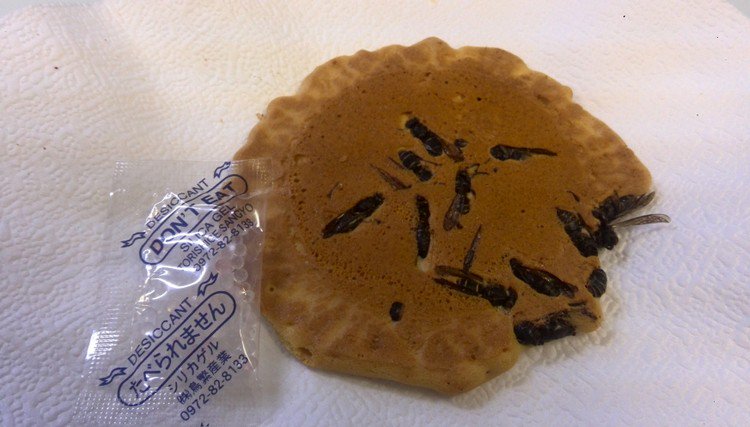 Image credit: AwesomeInventions 
Apart from bee larvae rice, Nagano Prefecture also offers their own special snack – wasp crackers. This nutritious snack has plenty of protein in it and can be found in local markets and certain gourmet stores in Nagano. 
Wasp crackers were invented by the club members of Omachi Jibachi Aikokai, a club founded by elderly wasp hunters in Omachi. The wasp crackers are cooked by boiling and drying wasps, and then adding it into a cracker mix which is then stamped by hot iron cutters. 
The idea of eating wasp crackers sounds absurd but people in Nagano eat them for the protein it provides. However, not many will like the taste of wasp crackers because of its slightly acidic flavour.   
---
7. Fried oyster ice cream
---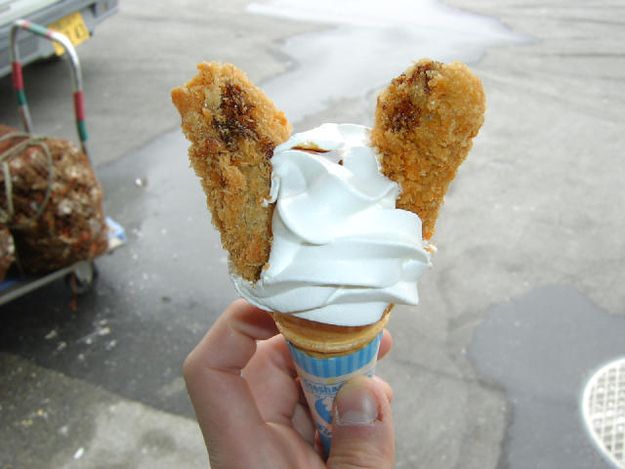 Image credit: rinkya 
Fried oyster ice cream might sound ridiculous, but it is a heavenly combination of "milk from the land" and "milk from the sea". This ice cream is sold for ¥300 (~USD2.84) at Five Flavours Market, located in Okayama Prefecture. The market is only a short 15 minutes' walk from Hinase Station. 
The best way to eat this is to take out the fried oysters and dip it into the soft serve with every bite. The creaminess of the oysters and the mild taste of soft serve ice cream is a match made in heaven. 
---
8. Matcha ramen
---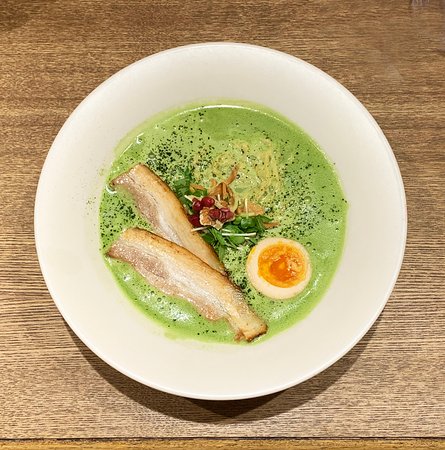 Image credit: TripAdvisor 
Found in a ramen restaurant called Mensho San Francisco in Shinjuku, this matcha ramen only costs ¥980 (~USD9.28). The ramen is made with a mix of green tea and chicken broth, topped with juicy pork belly and an egg. 
Although mixing tea into ramen sounds weird, this matcha ramen is unexpectedly delicious and well-liked by matcha lovers.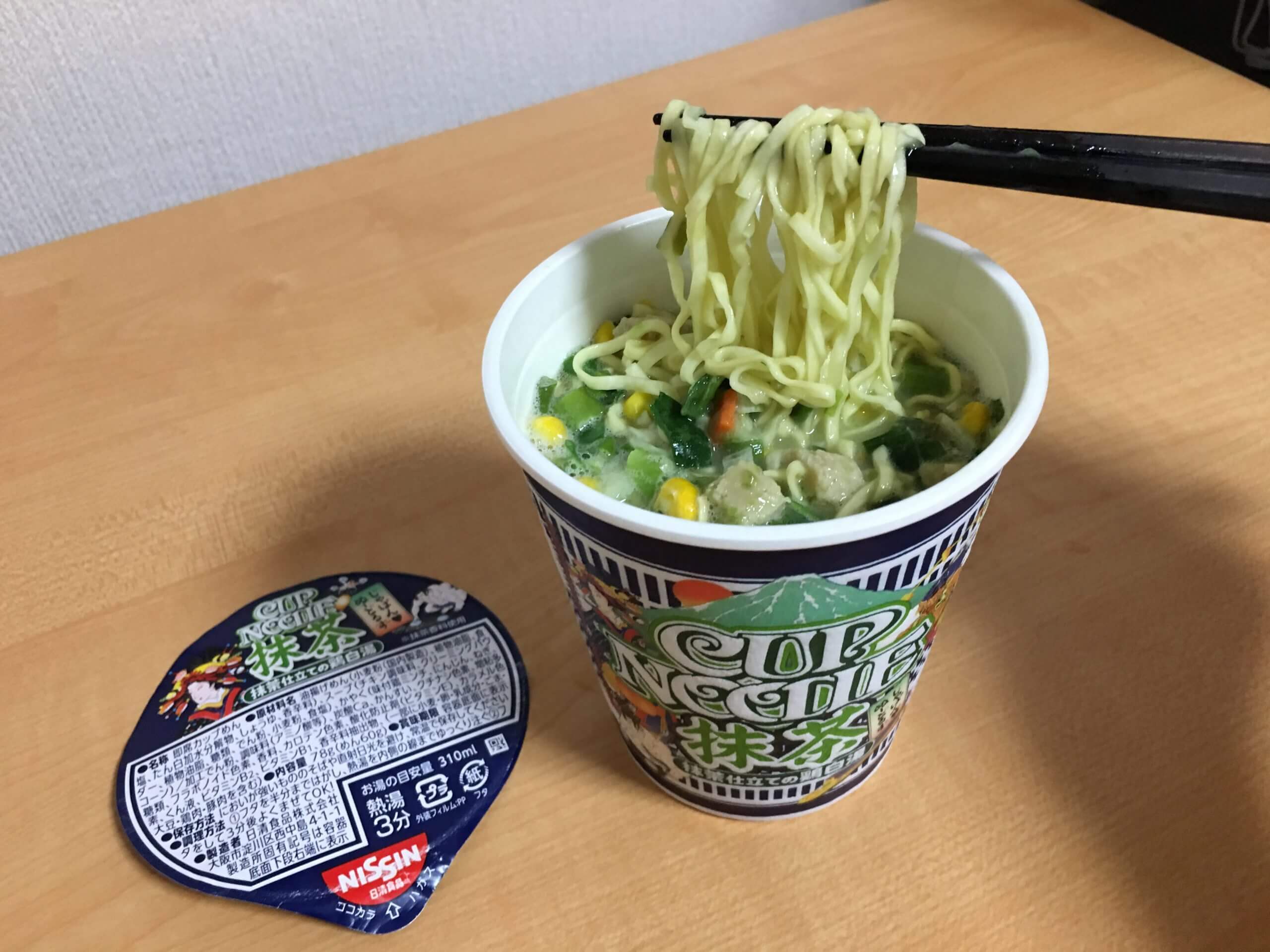 Image credit: TOMO 
Besides Mensho San Francisco, Nissin has also incorporated matcha into their cup noodles. Their matcha-flavoured ramen can be bought from local convenience stores for just ¥128 (~USD1.21).
---
9. Ice cream on corn
---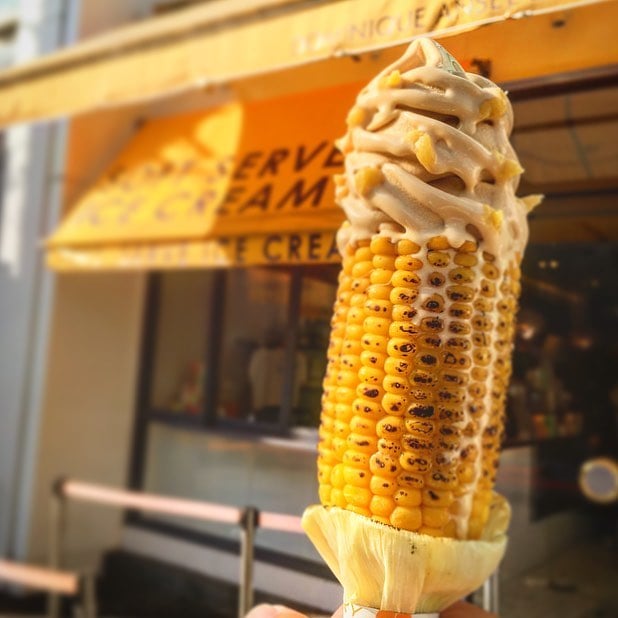 Image credit: KelseyGarcia 
Introduced by Dominique Ansel in 2016, ice cream on corn is a limited edition treat only available every summer in Japan. This peculiar dessert is basically grilled corn with soy sauce and butter, topped with caramel sweet corn soft serve and little kernels of corn as its finishing touch. 
This corn-on-corn combination is said to be a mixture of sweet, salty, and creamy all in one. The sweetness of corn is paired with the saltiness of soy sauce and butter, and the creaminess of ice cream blends them all together. 
This weird combination can only be found at Dominique Ansel's Omotesando branch, for the price of ¥1,000 (~USD9.47). 
---
10. Kit Kat sushi
---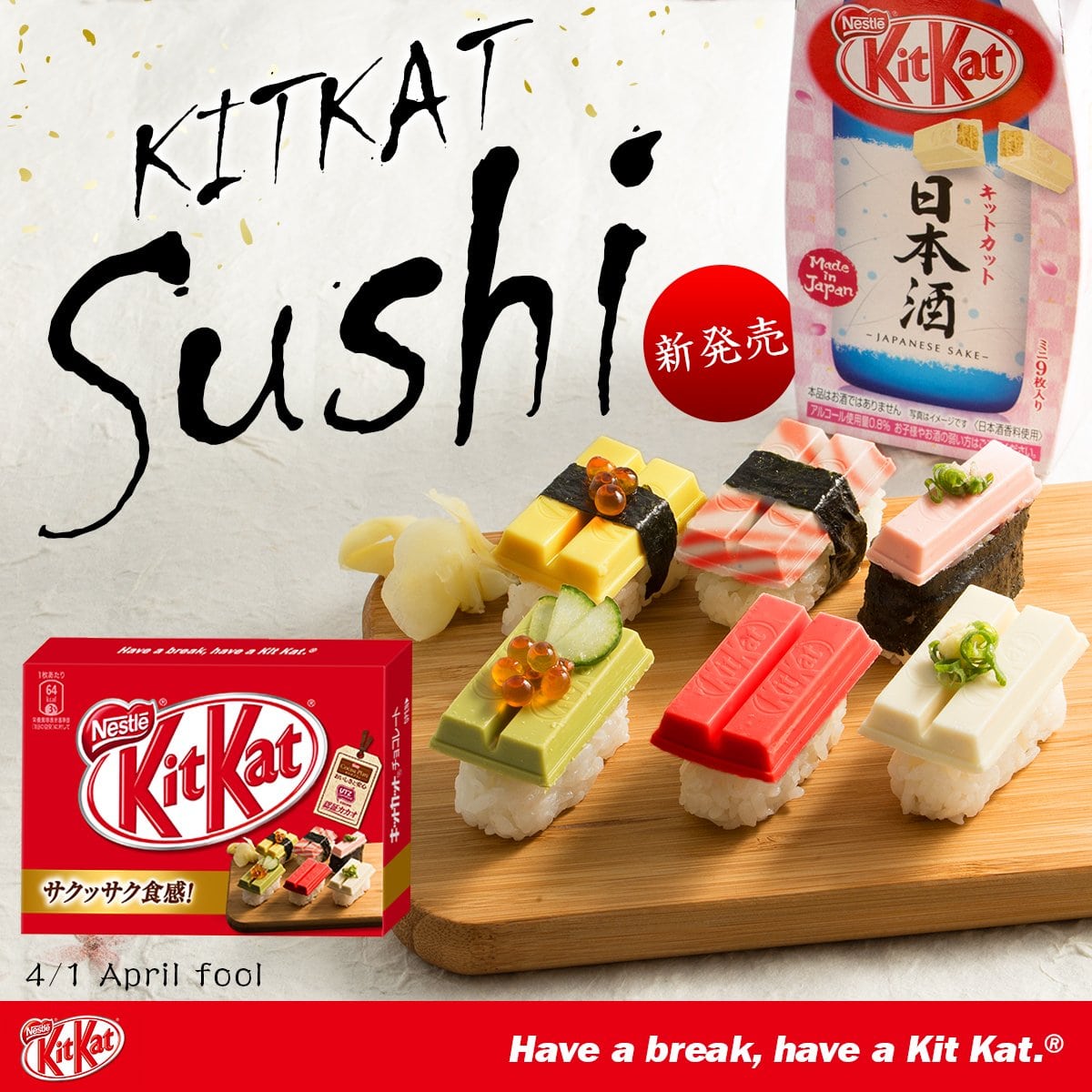 2016 April Fools' advertisement by Nestle Japan
Image credit: @KITKATJapan
Originally intended to be an April Fools' joke back in 2016, Kit Kat sushi ended up becoming a real snack after Nestle Japan's advertisement for it went viral. This combination of Kit Kat and sushi can be found in selected chocolate shops in Japan.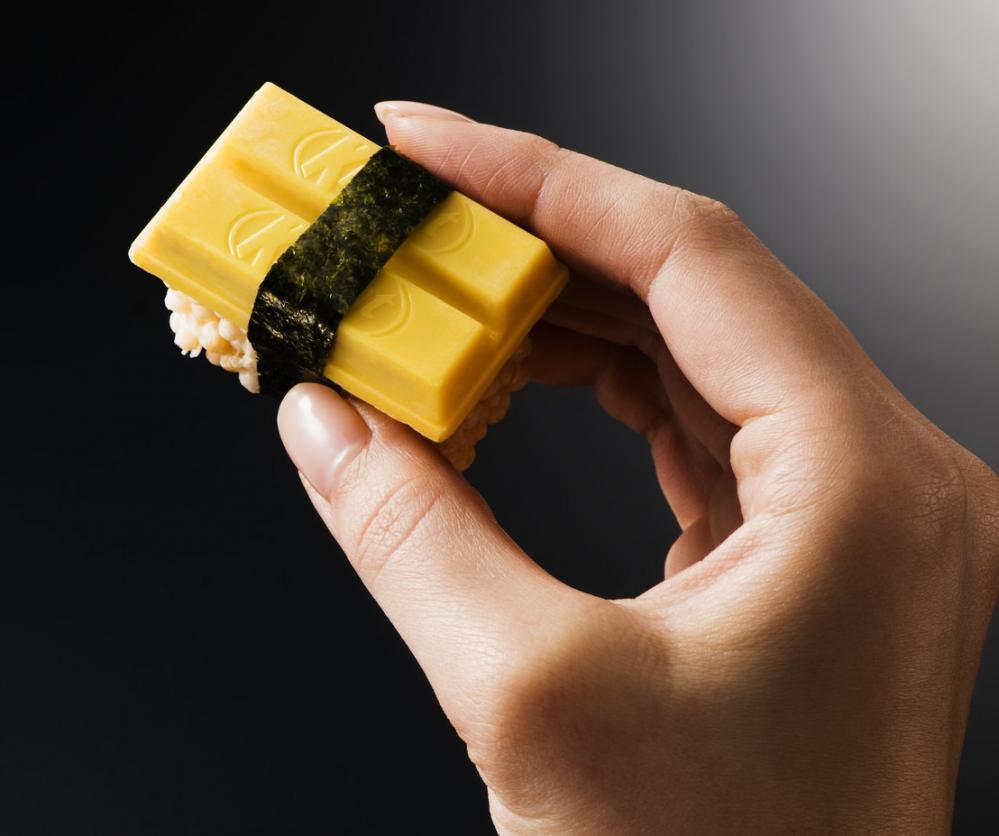 Image credit: CharacterMedia 
Fortunately, these limited edition snacks don't taste like actual sushi. For example, the tamago sushi is actually made with banana-flavoured Kit Kat, rice puffs, and wrapped with seaweed.   
---
11. Ice cream ramen
---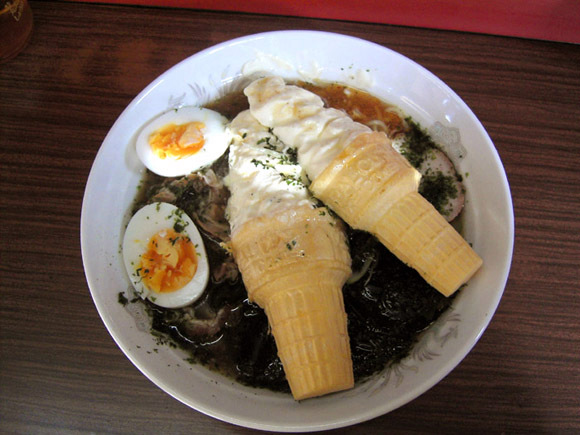 Image credit: Plipyplop 
Kikuya, a small family-run ramen shop located in the outskirts of Kita-Senju, is notorious for its strange selection of ramen dishes. Their ice cream ramen is a prime example of how weird they can be.
This weird dish, made with ice cream cones placed on top of chilled noodles, is said to have come about thanks to a customer's request. On a fateful hot day, a schoolboy had requested ice cream to be placed in his ramen. The overall flavour of ice cream ramen is not bad, but most can't handle its coldness. 
---
12. Coffee ramen
---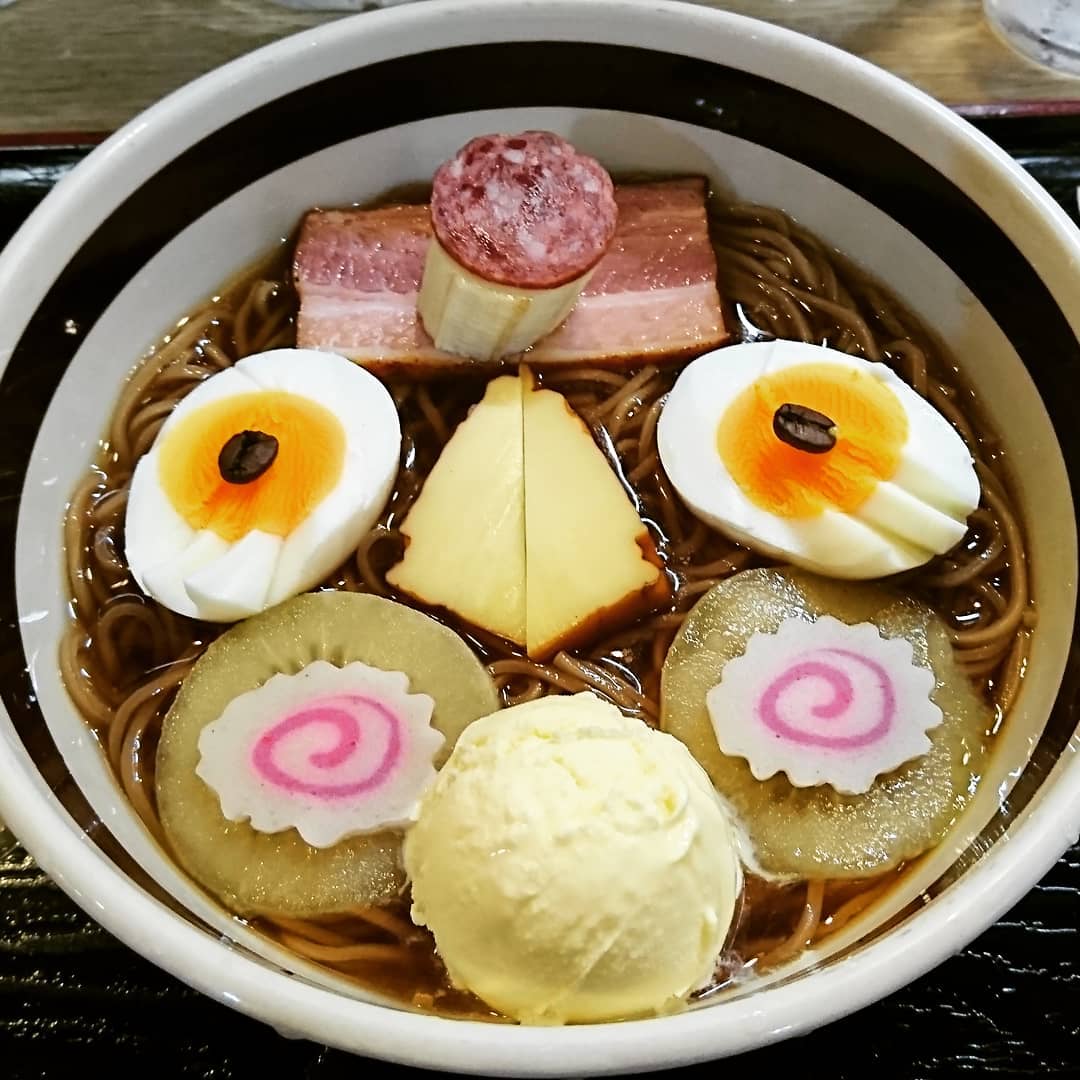 Image credit: TsunaguJapan 
This weird looking coffee-flavoured ramen is a combination thought up by Aroma, a kissaten (traditional cafe) located in Katsushika, Tokyo. Fans of coffee and ramen can try this dish for just ¥600 (~USD5.68).
This dish contains eggs, banana, kiwi, salami, and ice cream. The ingredients form a face inside the bowl, making this ramen a feast for the eyes. Special coffee noodles from a nearby supplier are cooked in a salty broth mixed with coffee. 
Coffee ramen has a strange bittersweet taste that some may call "an acquired taste".  
---
13. Insect sushi
---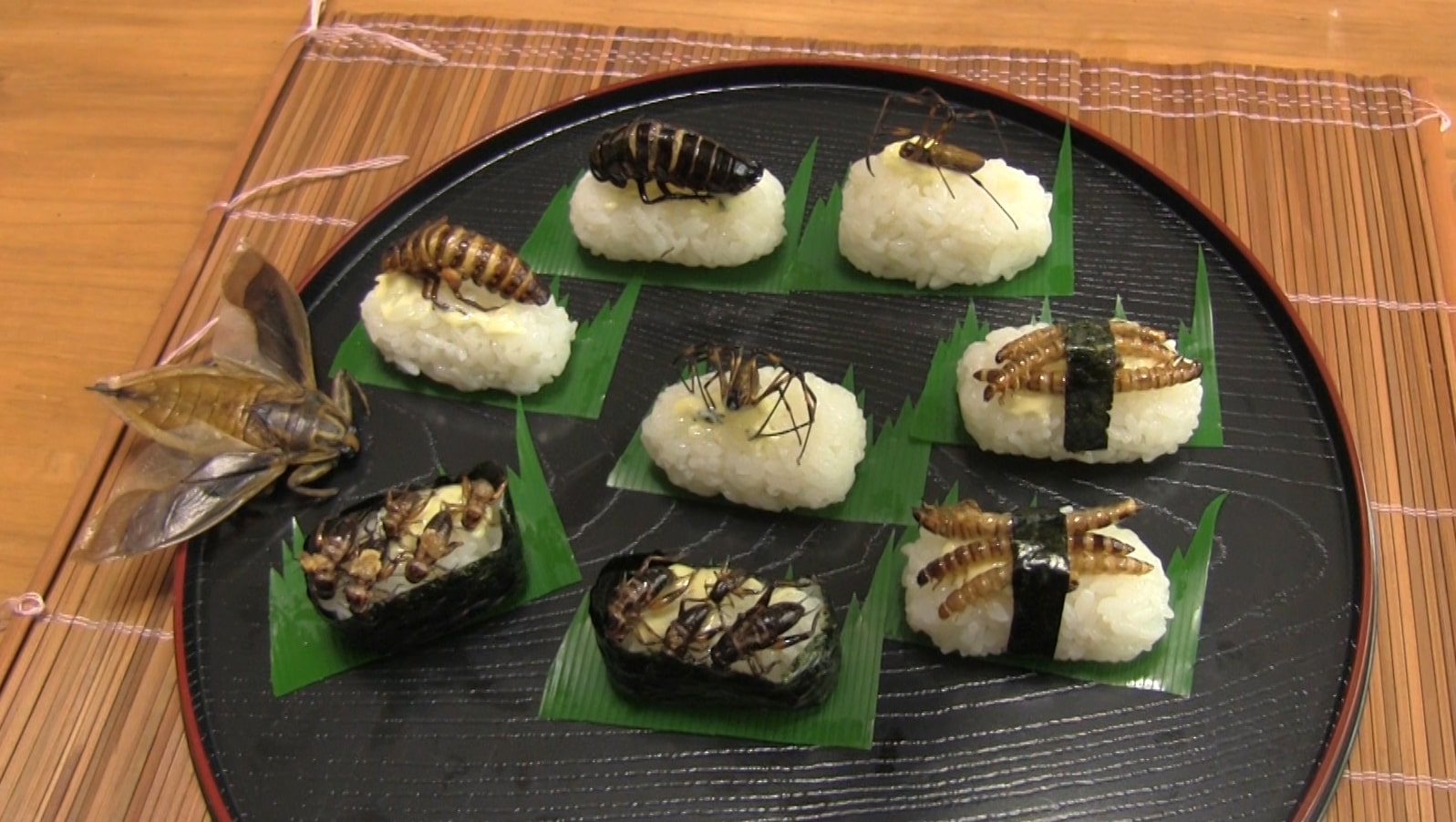 Image credit: Insect Cuisine 
Created by Japanese chef Shoichi Uchiyama, insect sushi is made with locusts, caterpillars, and even cockroaches. 
Chef Shoichi Uchiyama comes from the infamous bug-eating Nagano Prefecture. His inspiration for this insect sushi dish came from visiting an exhibition on edible insects. Since then, he has been fascinated with creating more dishes made with insects. 
---
14. Sea cucumber with vinegar
---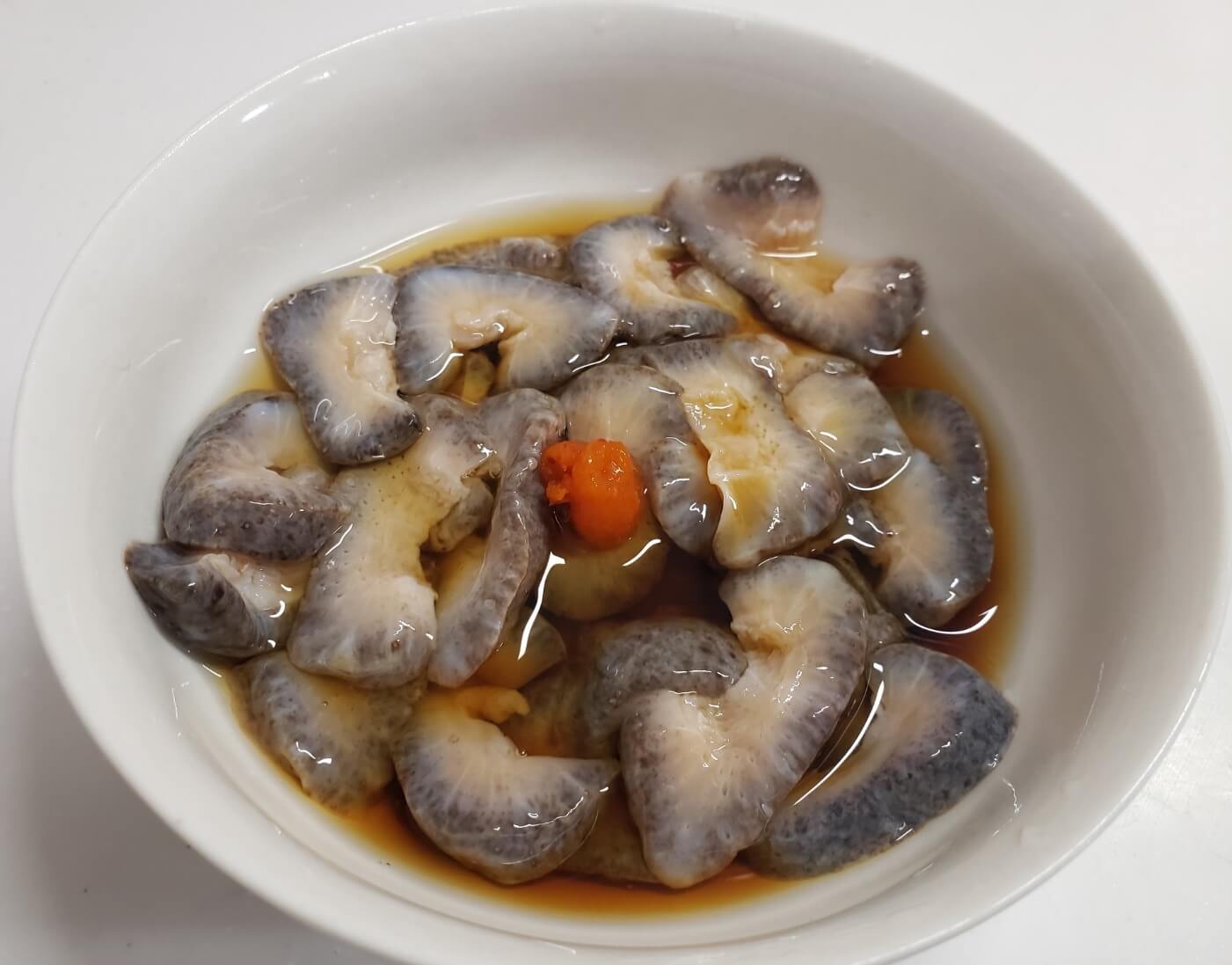 Image credit: Katsu-Food 
Raw sea cucumber, also known as namako, is relatively bland and tasteless by itself. The addition of vinegar gives it a tangy taste. The texture of sea cucumber is firm, like that of an octopus. 
People eat this dish because it is high in vitamins and minerals. 
---
15. Inago no tsukudani
---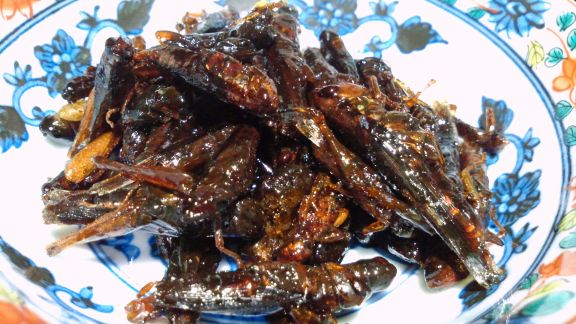 Image credit: Wikipedia 
Inago no tsukudani, which is locusts boiled in soy sauce, is a famous dish found in Nagano Prefecture. The locusts are boiled and mixed with sugar, mirin, and soy sauce. With a mild and nutty flavour, inago no tsukudani pairs well with sake or tea.  
---
Top weird Japanese food combinations
---
From bee larvae rice that looks frankly revolting to soy sauce ice cream that's strangely delicious, one thing's for sure – Japan has no lack of creativity when it comes to weird food combinations. 
If you think you are up for a challenge, have a go at eating the weird food combinations we've listed the next time you visit Japan. 
Check out other articles by TSL Japan:
---
Cover image adapted from: TheEelsFamily, Insect Cuisine and Plipyplop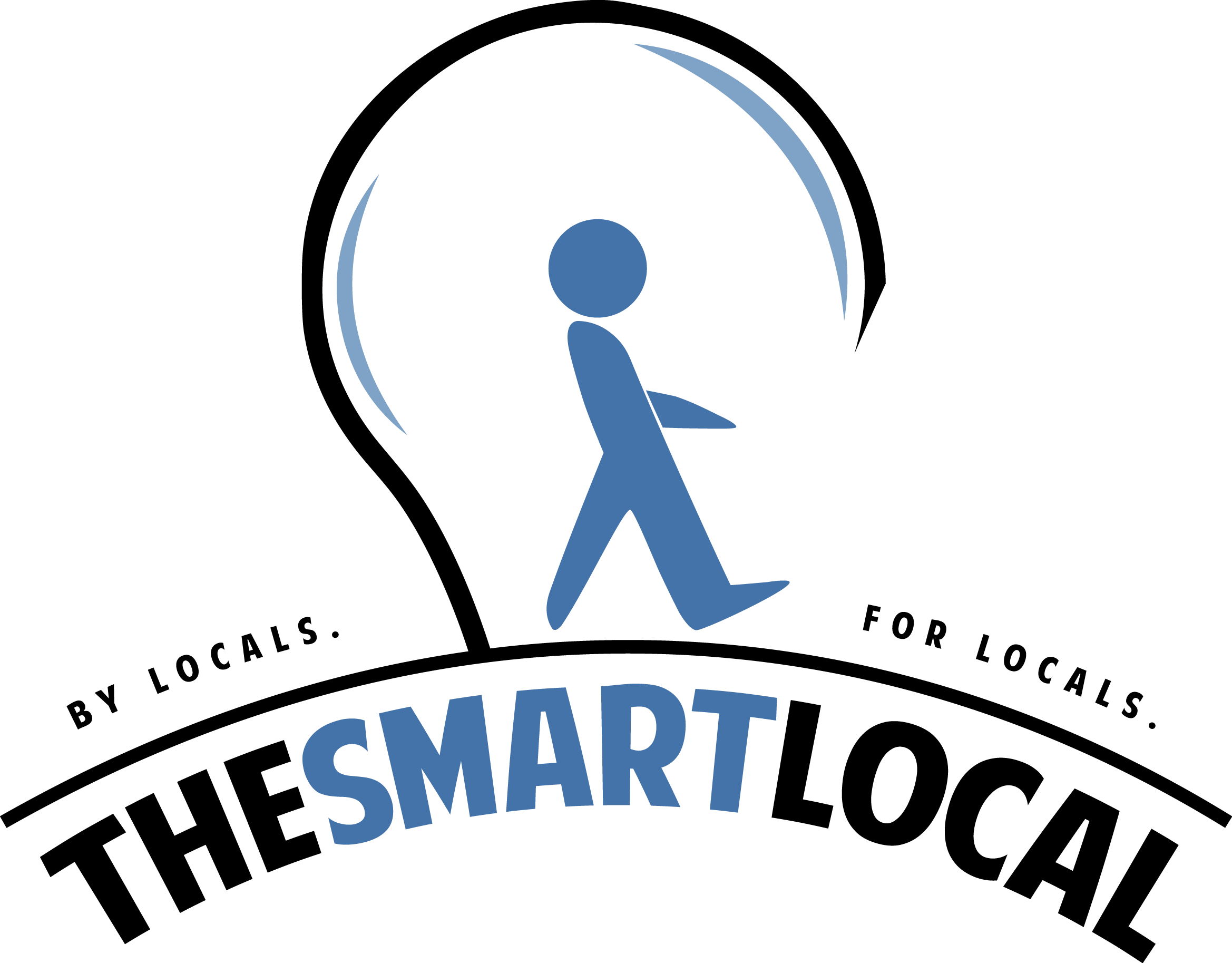 Drop us your email so you won't miss the latest news.