DIY Japanese Craft Projects
---
Thanks to online tutorials, Japanese craft projects are easy to master even if you're lacking an artistic gene. From binding pages into a notebook to crafting your first pair of origami earrings, budding artists can now find inspiration in these easy-to-follow DIY ideas and might even walk away with newfound skills. 
To help you get started, each Japanese craft project is rated on a scale of 1-10 in terms of difficulty. Projects with ratings above 5 tend to have more complex steps but are a blast to work on if you're up for a challenge.
---
1. Origami Pikachu
---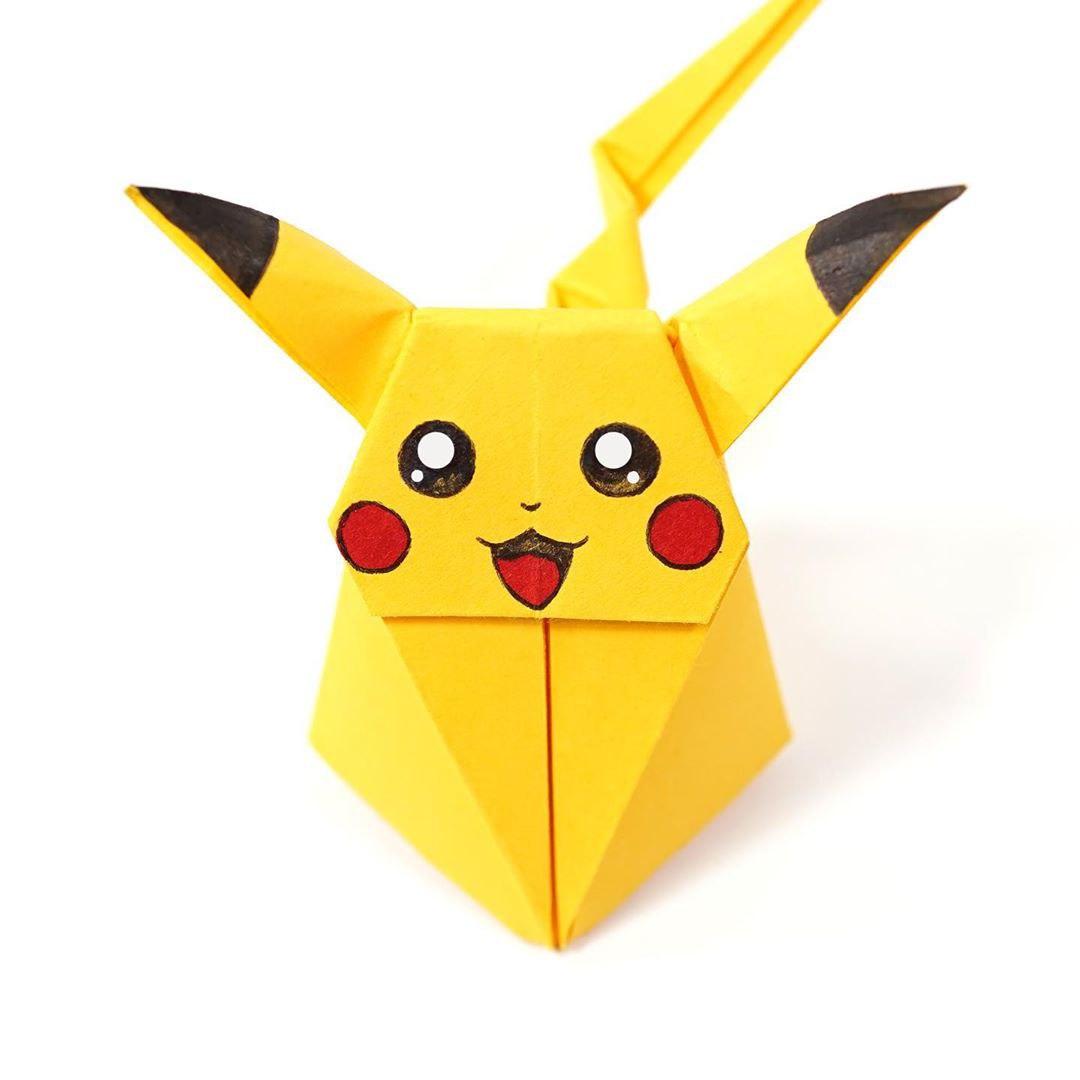 Image adapted from: Paper Crafts 1101
Remember when we could live out our Pokémon trainer dreams through Pokemon Go, catching em' all in parks and battling it out with other trainers in virtual Battle Domes? Although we are all encouraged to stay indoors these days, you can still satiate your love for Pokémon by making origami figures of popular characters such as the beloved Pikachu.
There are a couple of confusing paper-folding steps, so check out the video tutorial below for a step-by-step guide.
Materials:
Yellow-coloured paper

Pencil

Colour markers
Steps: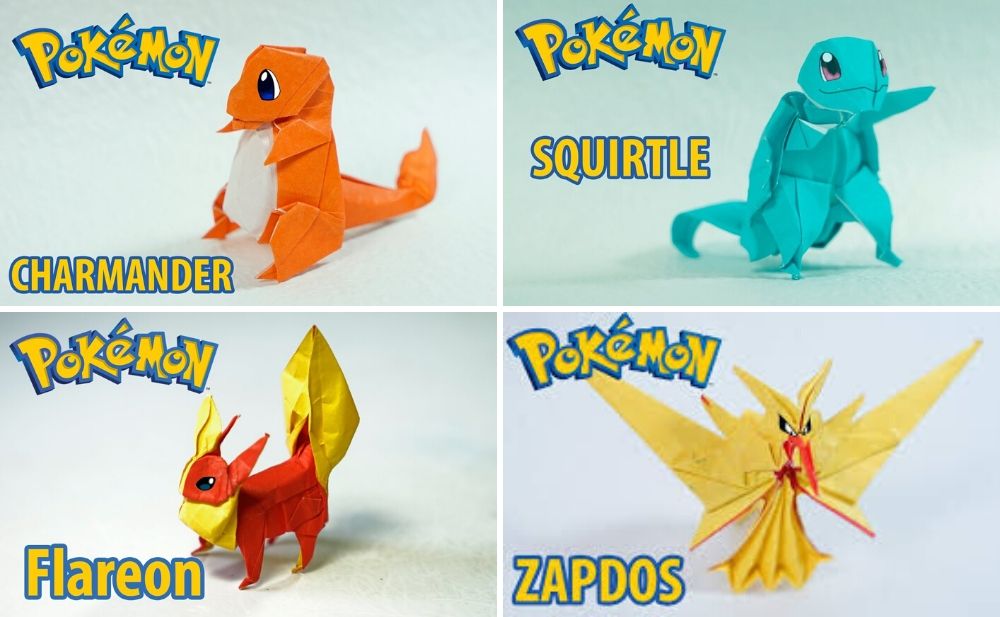 Image adapted from: Henry Origami, Henry Origami, Henry Origami, and Henry Origami
Tip: Check out Henry Origami for other Pokémon origami.
Difficulty level: 4/10
---
2. Japanese Watercolour Salt Painting
---
Image adapted from: The Crafty Classroom
Salt painting was revolutionised by a modern artist by the name of Yamamoto Motoi. The artisan is known for creating works of art made entirely with salt. 
Although most of us don't possess even a fraction of Yamamoto's talent, we shouldn't let that get in the way. There's actually a simple way to create something similar to Yamamoto's creations – watercolour salt painting.
Materials:
Drawing blocks, or a thick poster board

Watercolour paints

A dropper

Salt

Glue

Pencil

Paintbrushes
Steps:
Trace out a design on a drawing block or on a poster board.

Add a generous amount of glue on what you've traced and use a paintbrush to spread it out.

While the glue is still wet, pour table salt over the board until the glue is fully coated.

Once the glue has dried, remove excess salt by flipping the board over.

Mix some watercolours and use a dropper to add paint onto the salted areas.

Let it dry once you're done.
Check out the full tutorial here.
Difficulty level: 3/10
---
3. Origami Butterfly Bookmark
---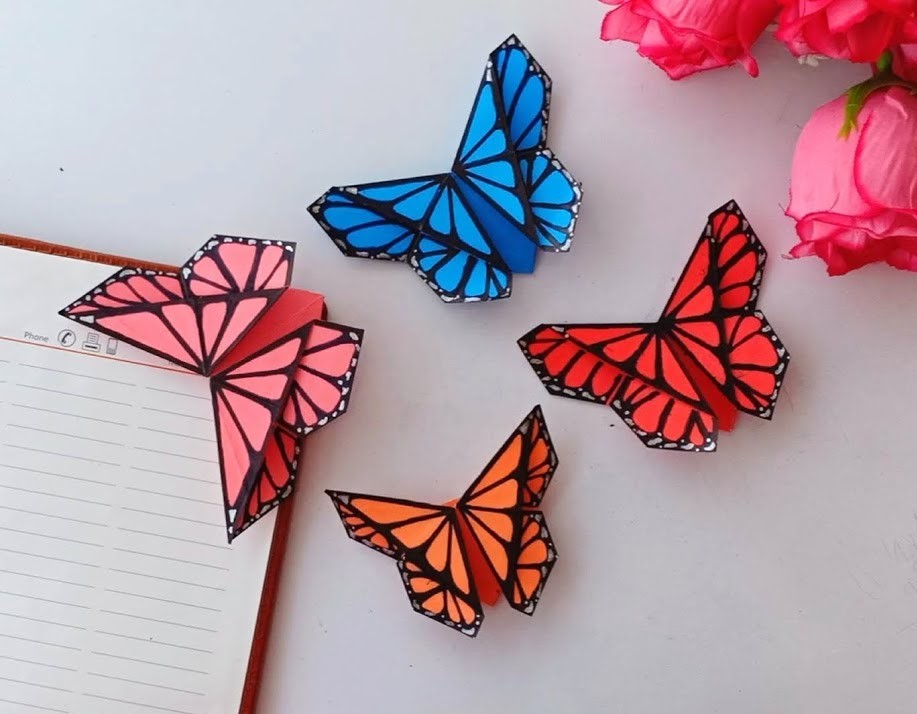 Image adapted from: Helena's Craft
You'll be surprised at how easy it is to handcraft a bookmark made out of scrap paper. With a black marker and some paper, you can create this 3D butterfly bookmark in a jiffy.
Aside from its eye-catching aesthetics, this nifty origami has several plus points too. Finding the correct page takes just a glance and dog eared corners are a thing of the past – all credit goes to the paper butterfly's fitted pocket. Brownie points are added for its gorgeous butterfly design as well.
Materials:
Black markers

Ruler

Origami

paper or scrap paper
Steps:
Difficulty level: 7/10
---
4. Origami Earrings
---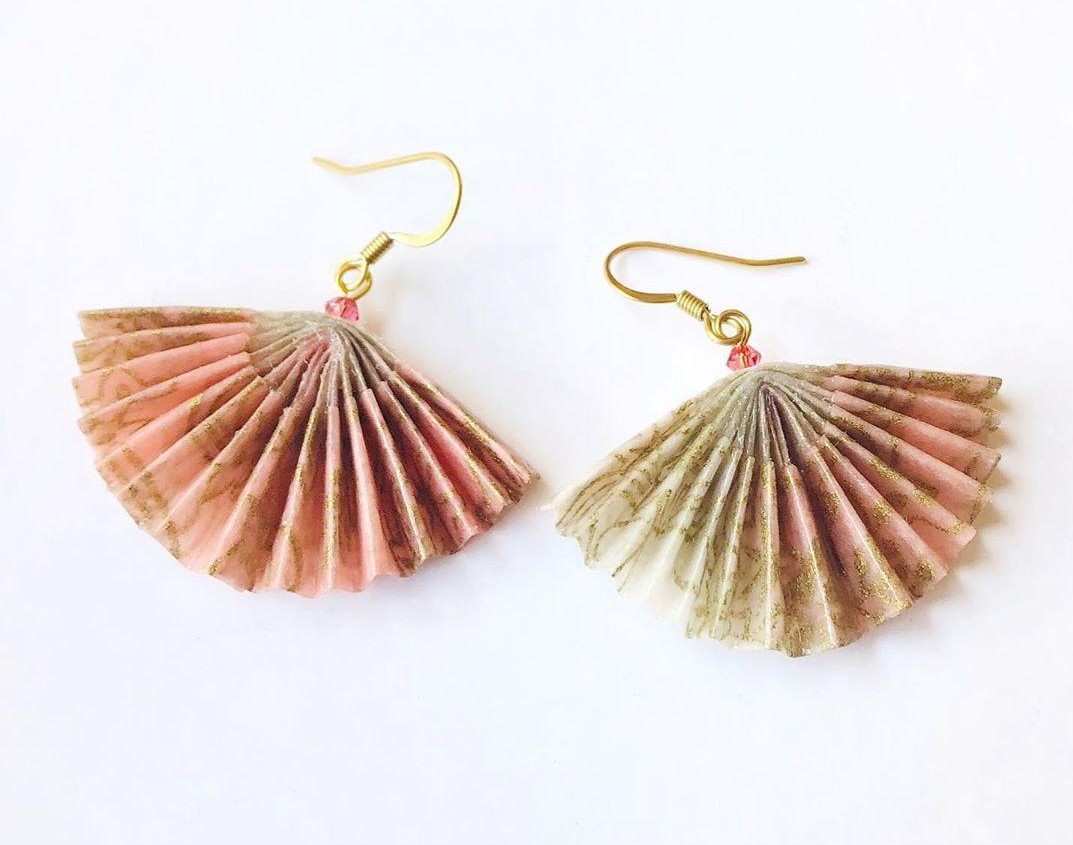 Image adapted from: @mihos_origami_accessories
Handcrafting jewellery and accessories can be a hit-and-miss, especially if this is your first attempt. However, it definitely beats purchasing online when you could have made it yourself at a cheaper cost. Plus, you get to customise and tweak designs to your heart's content. 
Tip: Instead of using gauge wires as earring hooks, save yourself the hassle and get ready-made ones online.
Materials:
Origami

papers

20 artistic gauge wire 

Beads
Optional
Steps:
Difficulty level: 6/10
---
5. Japanese Paper Fans
---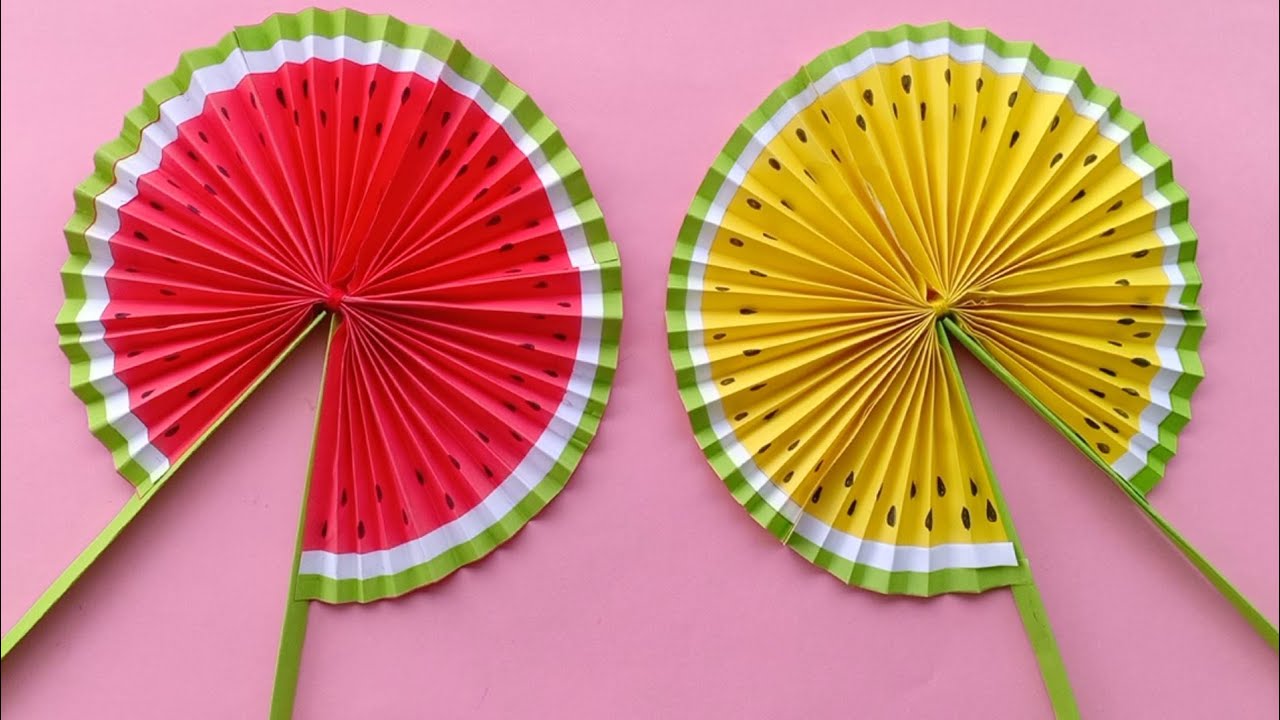 Image adapted from: Tonni art and craft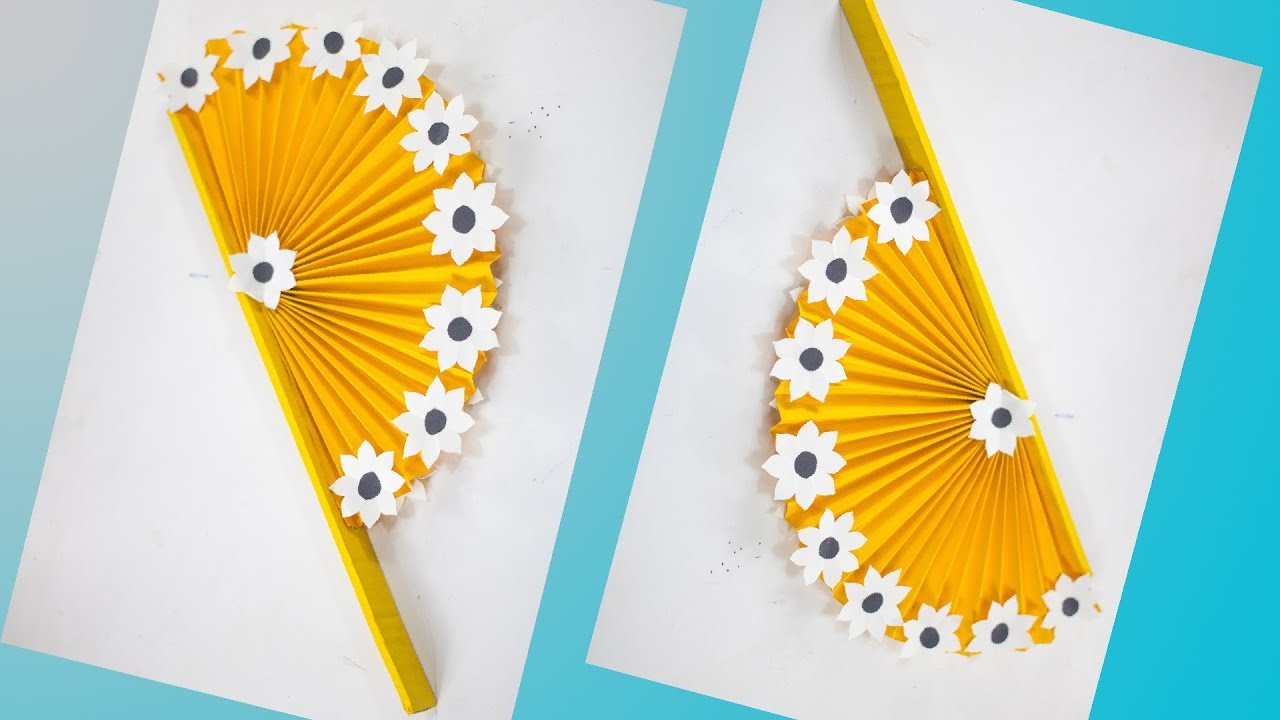 Image adapted from: Handy Crafts
Here's a simple Japanese craft project you and your kids can dabble in – Japanese paper fans. It's easy to make from scratch and you can even combat the summer heat at home with these paper fans. Here are 2 different summery themes as inspo – a fruity pop-up fan and a floral design in vibrant hues.
Materials:
Colour papers

PVA glue

Ruler

Colour markers

Scissors
Steps:
Materials:
Colour papers

PVA glue or any glue bought from a stationery shop

Ruler

Colour markers

Scissors

A piece of painted cardboard or wooden block
Steps:
https://www.youtube.com/watch?v=msovxSwIGLo
Difficulty level: 3/10
---
6. Japanese Foam Block Printing
---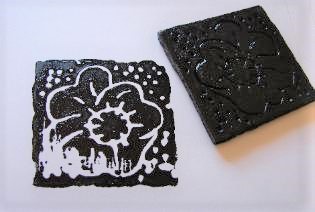 Image adapted from: The Crafty Classroom
This project recreates the aesthetic of traditional Japanese woodblock printing. Instead of carving onto a woodblock, styrofoam plate or foam printing sheets are used. 
Materials:
Styrofoam plate, styrofoam meat tray, or foam printing sheet

Paint

Papers

Pen, pencil, or a stick
Steps:
Cut off any rims so that the styrofoam plate is flat on the ground.

Using a pencil, a stick, or a pen, carve out your design on the styrofoam plate

Once done, paint it over.

While the paint is still wet, flip the carved styrofoam plate onto a piece of paper.
Check out the full tutorial here.
Difficulty level: 3/10
---
7. Kumihimo (Japanese braiding)
---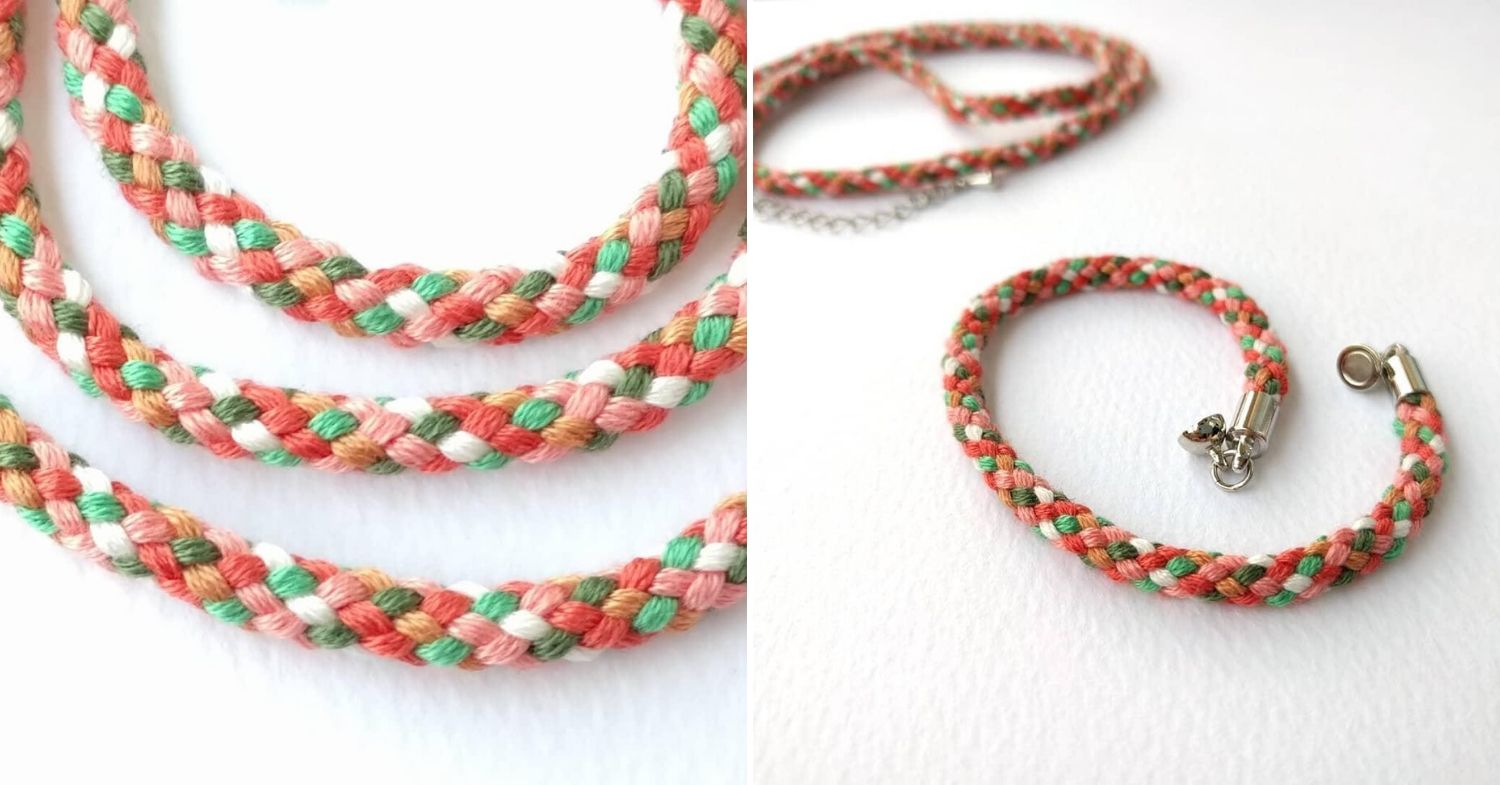 Image adapted from: @kumihimo.ayanas
Friendship bracelets are reminders of our childhood when saying "I love you" to a BFF was best conveyed by a DIY bracelet. Keep the tradition alive with kumihimo, a fairly simple weaving method used by Japanese artists.
For starters, you will need a kumihimo disk made of foam or cardboard. You can also choose to DIY or purchase it from craft stores. 
Materials:
A

kumihimo

disk

Threads or yarns

Scissors
Optional
Steps:
Difficulty level: 3/10
---
8. Japanese Bookbinding
---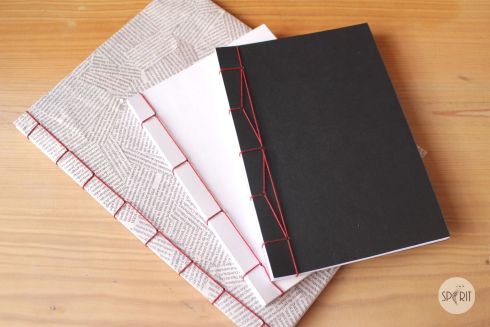 Image adapted from: Spirit DIY
Instead of buying new notebooks, try binding your own instead. There are many methods of binding, but not all are created equal. Compared to regular stitch-binding – a lengthy process of threading a book one page at a time – Japanese bookbinding is easier, more visually striking, and only takes a few hours to complete.
Materials:
Papers folded in half

2 paper boards as book covers

Thread and needle

Ruler

Pencil
Steps:
Difficulty level: 7/10
---
9. Japanese House Kits
---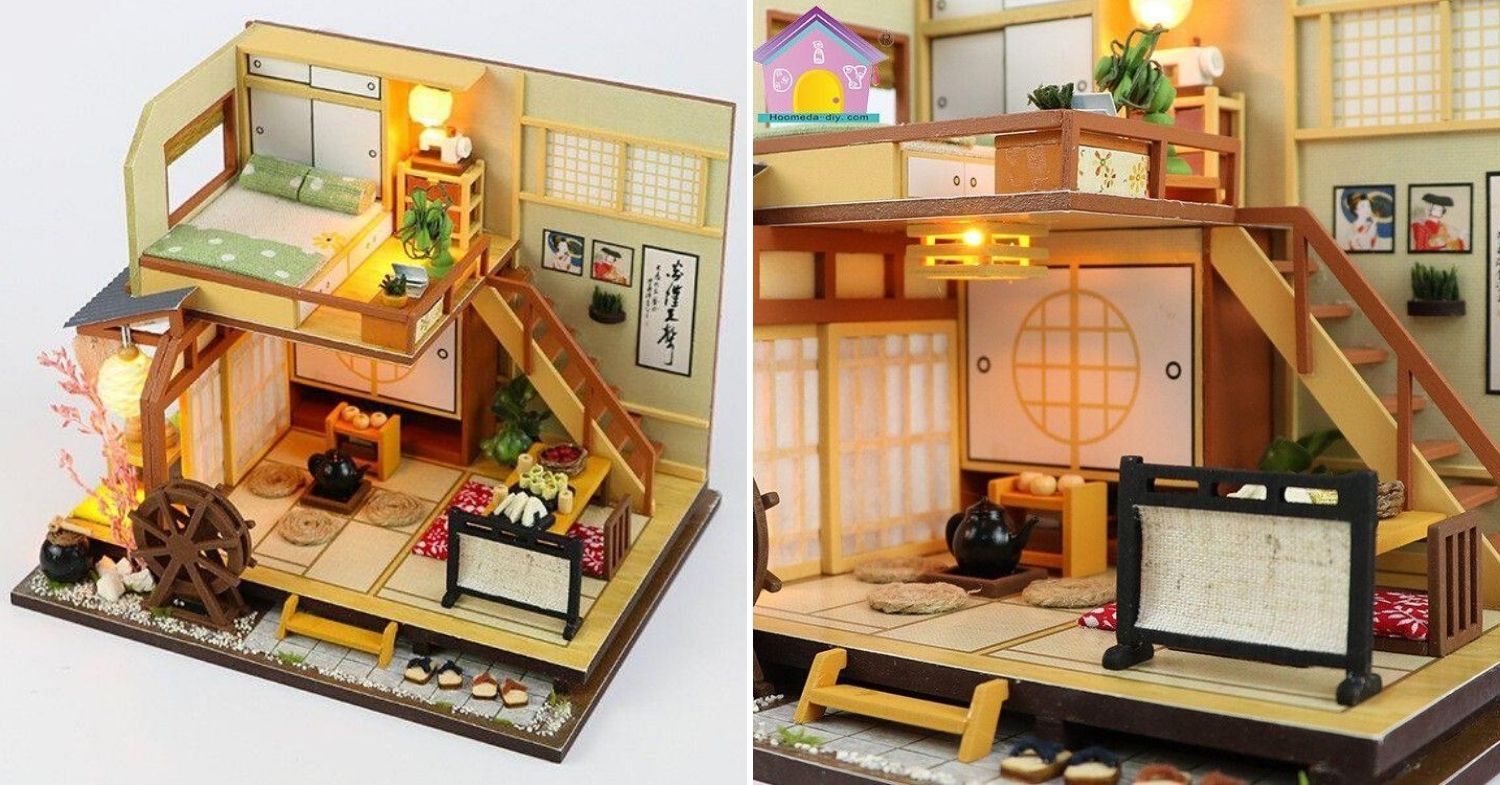 Image credit: Shopee
Well, this one is a bit of a cheat since you don't have to source for the materials yourself. But DIY Japanese house kits are a blast to work with if you're a fan of miniature craft projects. What's more satisfying is the construction of the details – geta scandals, tatami mats, and even LED lights as finishing touches.
Get your hands on these 3D puzzles from various e-commerce platforms like eBay and Amazon. Each house kit comes with step-by-step instructions, which is perfect for newbies. 
Difficulty level: 4/10
---
Unleash your creativity at home
---
Don't let cabin fever kill your buzz for the arts. Getting stuck at home can be a dreary experience, but these 9 Japanese craft ideas are the perfect pick-me-up to keep your creative juices flowing. 
Check out these articles:
Cover image adapted from (clockwise from top-left): Helena's Craft, The Crafty Classroom, Paper Crafts 1101, and Spirit DIY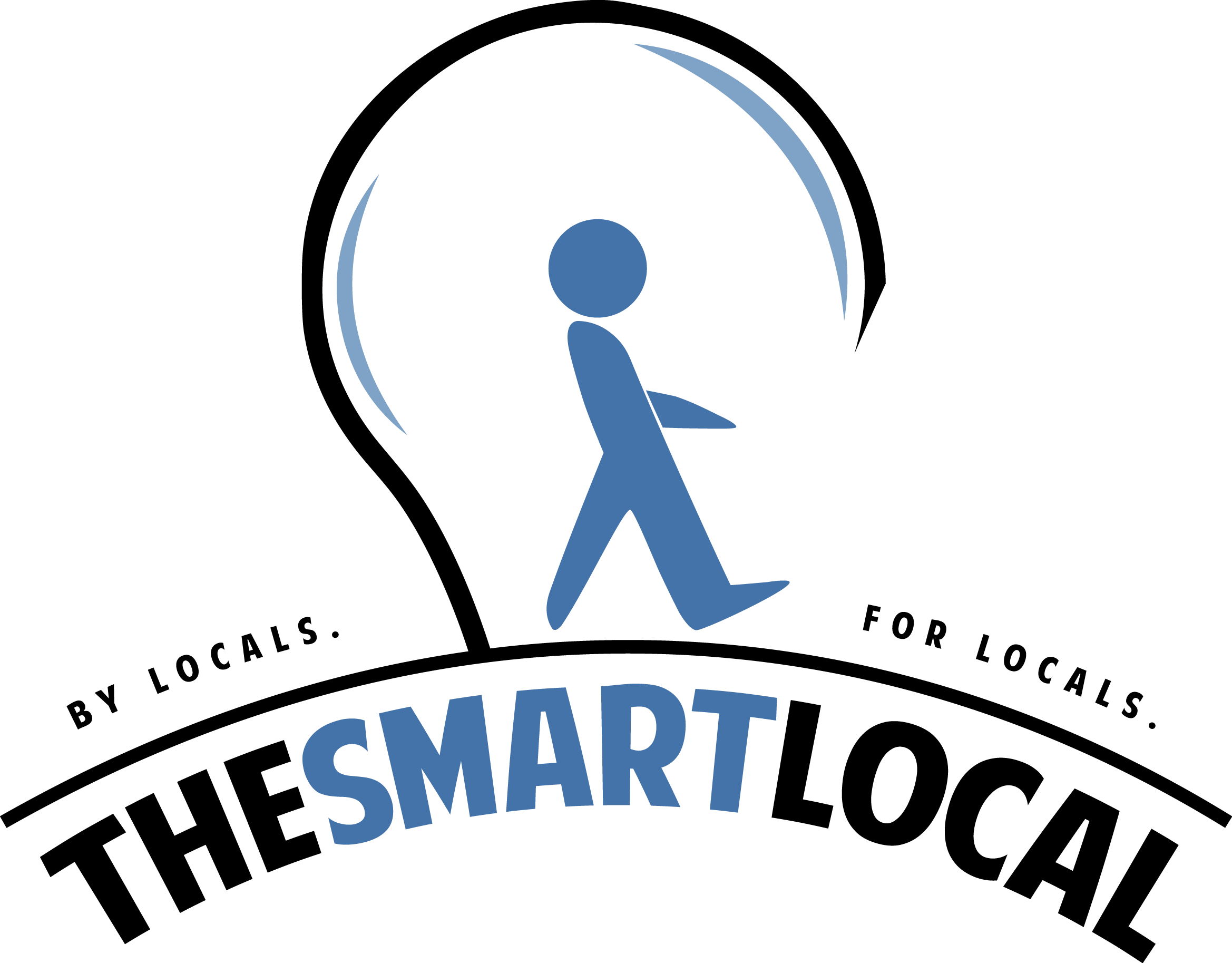 Drop us your email so you won't miss the latest news.