Japanese snack boxes
---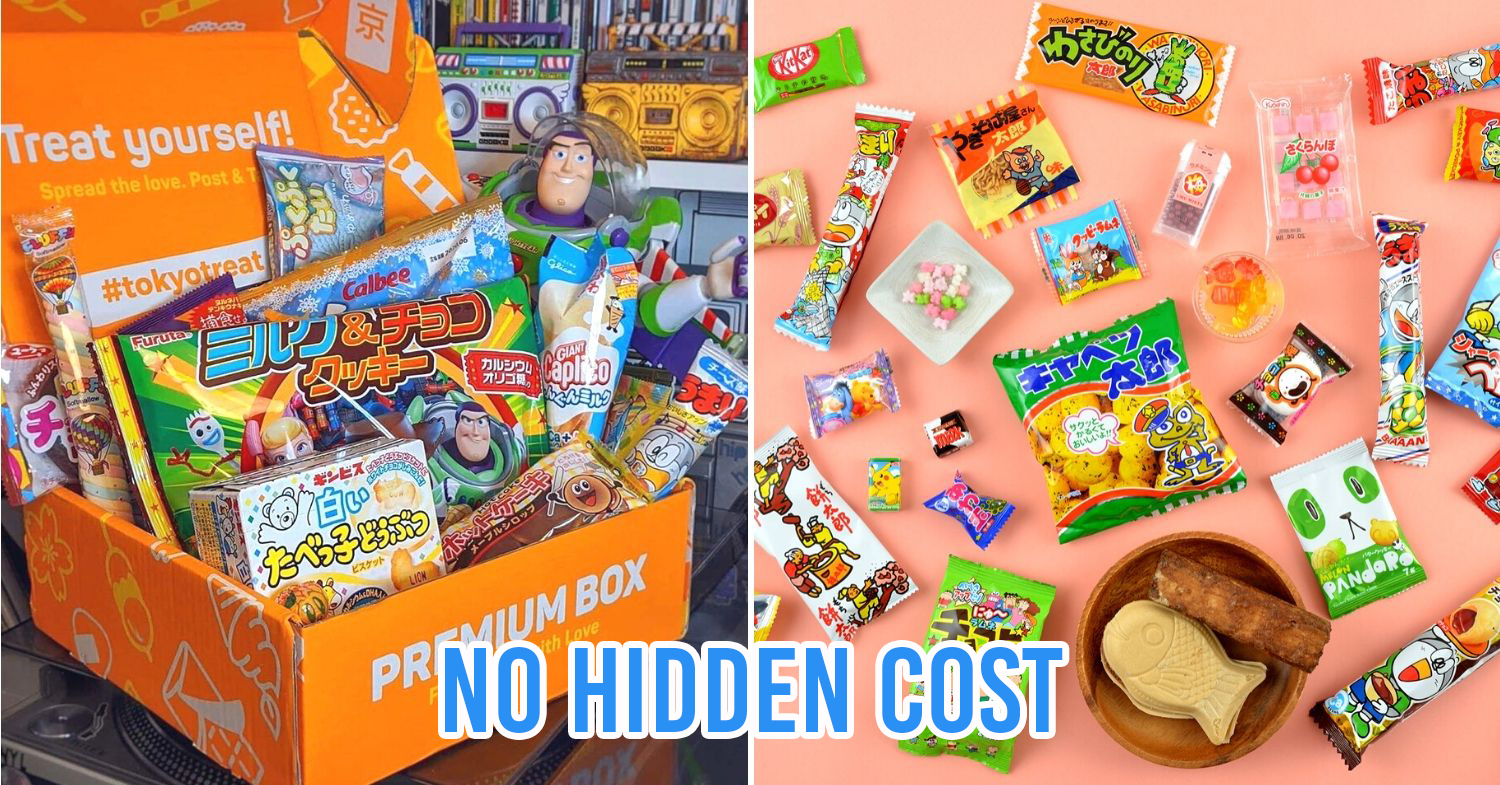 Japanese snack boxes
Image adapted from: @elenakazi nd Sushi Candy
Japan is unbeatable when it comes to seasonal or limited edition snacks. But for many of us who live miles away from the Land of the Rising Sun, we can only dream of trying out these exclusive flavours – unless you get your hands on Japanese snack boxes.
These Japanese snack boxes, priced from just USD11.99 per box, contain a variety of sweets and tidbits. And best of all, they ship worldwide for free – you get to try some of the best Japanese snacks no matter where you are across the globe. 
Most of these packages contain an assortment of snacks that remain a mystery until it reaches your hands, which brings an element of surprise when you unbox it.
These Japanese snack boxes are not suitable for people with allergies, unless otherwise stated. Products may contain common food allergens like eggs, peanuts or soybean.
---
1. Sushi Candy – handcrafted candies
---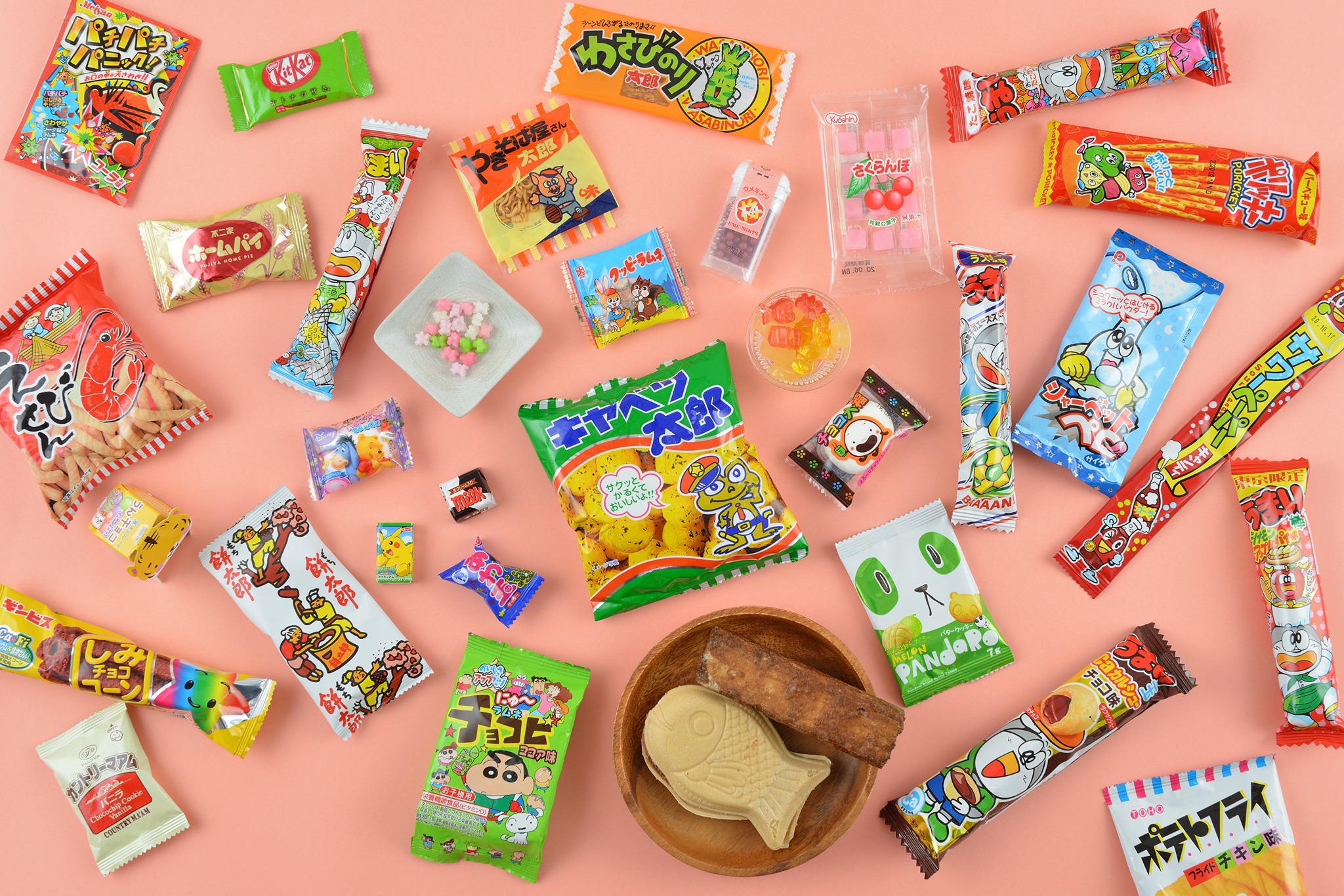 Image credit: Sushi Candy
Sushi Candy does not run on a subscription basis, so you can purchase as and when you like. 
Look forward to a selection of traditional sweets such as amezaiku (handcrafted sculpted candies) and konpeito (star-shaped candies). Other items include snacks like taiyaki, cherry-flavoured mochi candy, and Crayon Shin Chan chocolate biscuits. Boxes are priced at USD11.99 for 20 snacks, USD16.99 for 30, and USD22.99 for 40.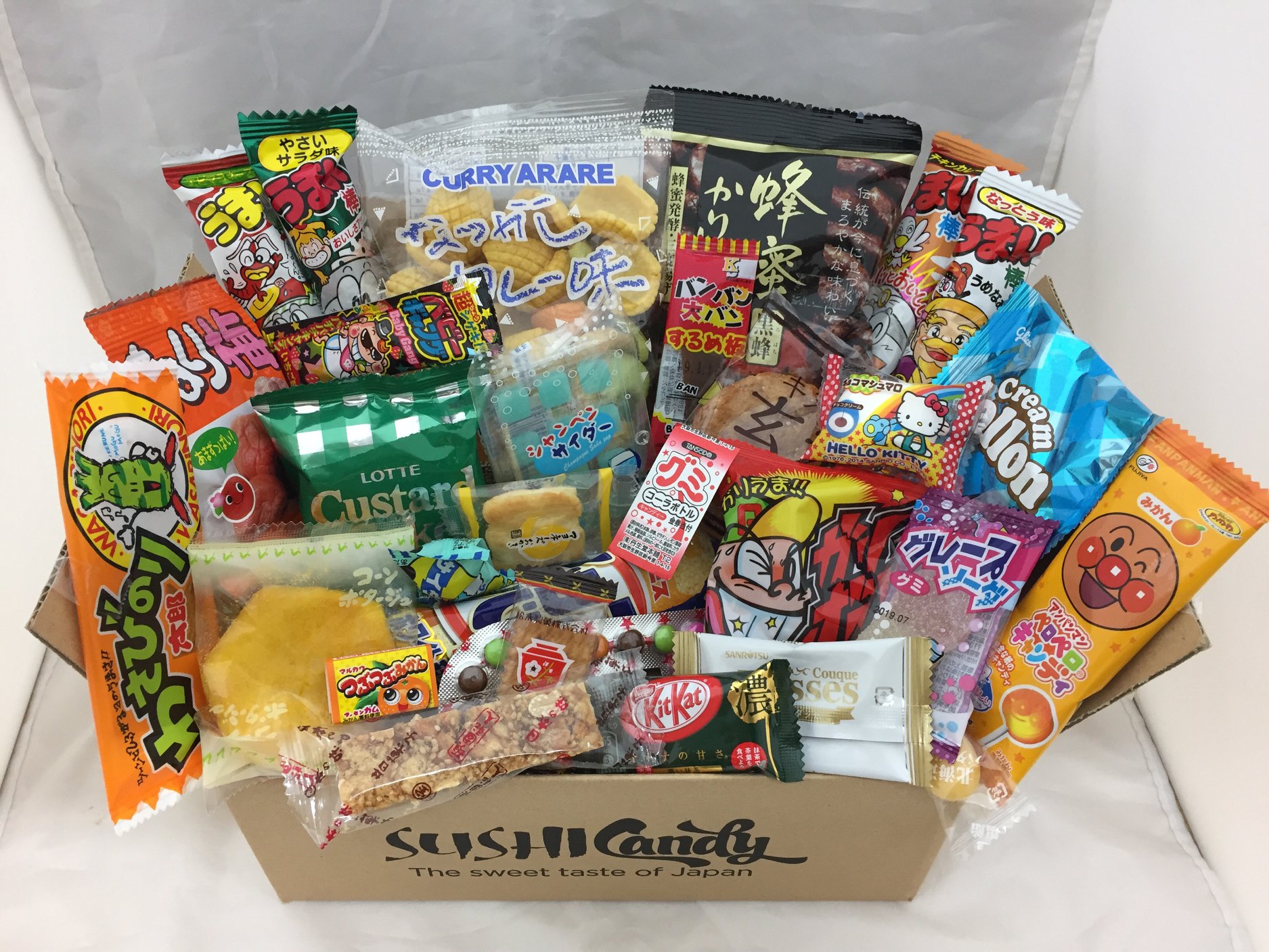 Image credit: Sushi Candy 
Cost per box: USD11.99-USD22.99
Delivery: 10-15 days (Delivery to countries such as Italy, Greece, Africa, and South America may take up to 30 days)
Website
---
2. Bokksu – supports Japanese homegrown businesses
---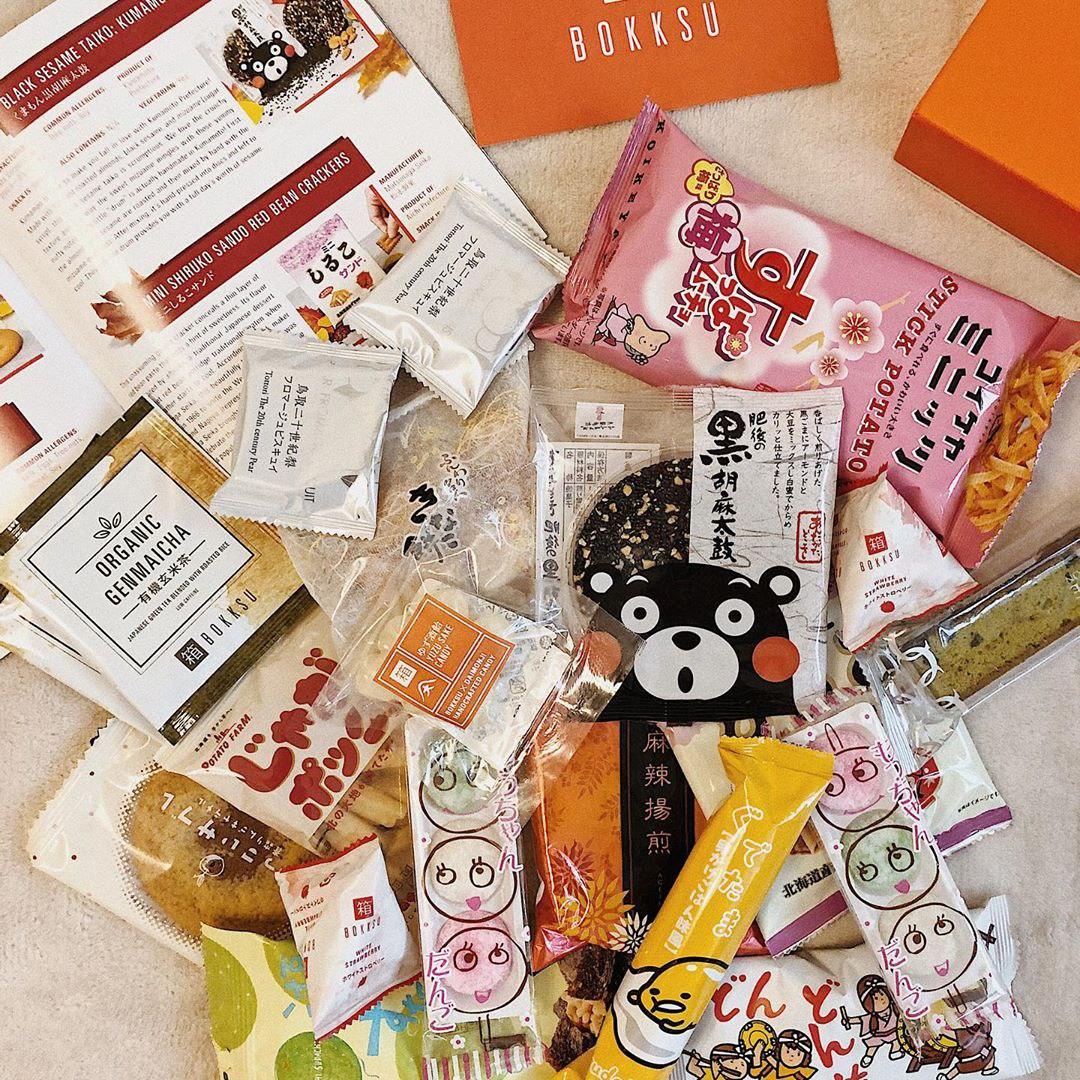 Image credit: @nastyamtv
Unlike other snack boxes, Bokksu offers local specialities and tidbits from family-run businesses. There are 2 types of snack boxes to choose from – Tasting has 10 to 14 items while Classic has 20 to 25. Whichever you choose, you'll be helping local businesses throughout Japan keep their traditions alive.
There are 3 subscription options – a 1-month plan, 3-month plan, or 12-month plan from USD24.99 per month.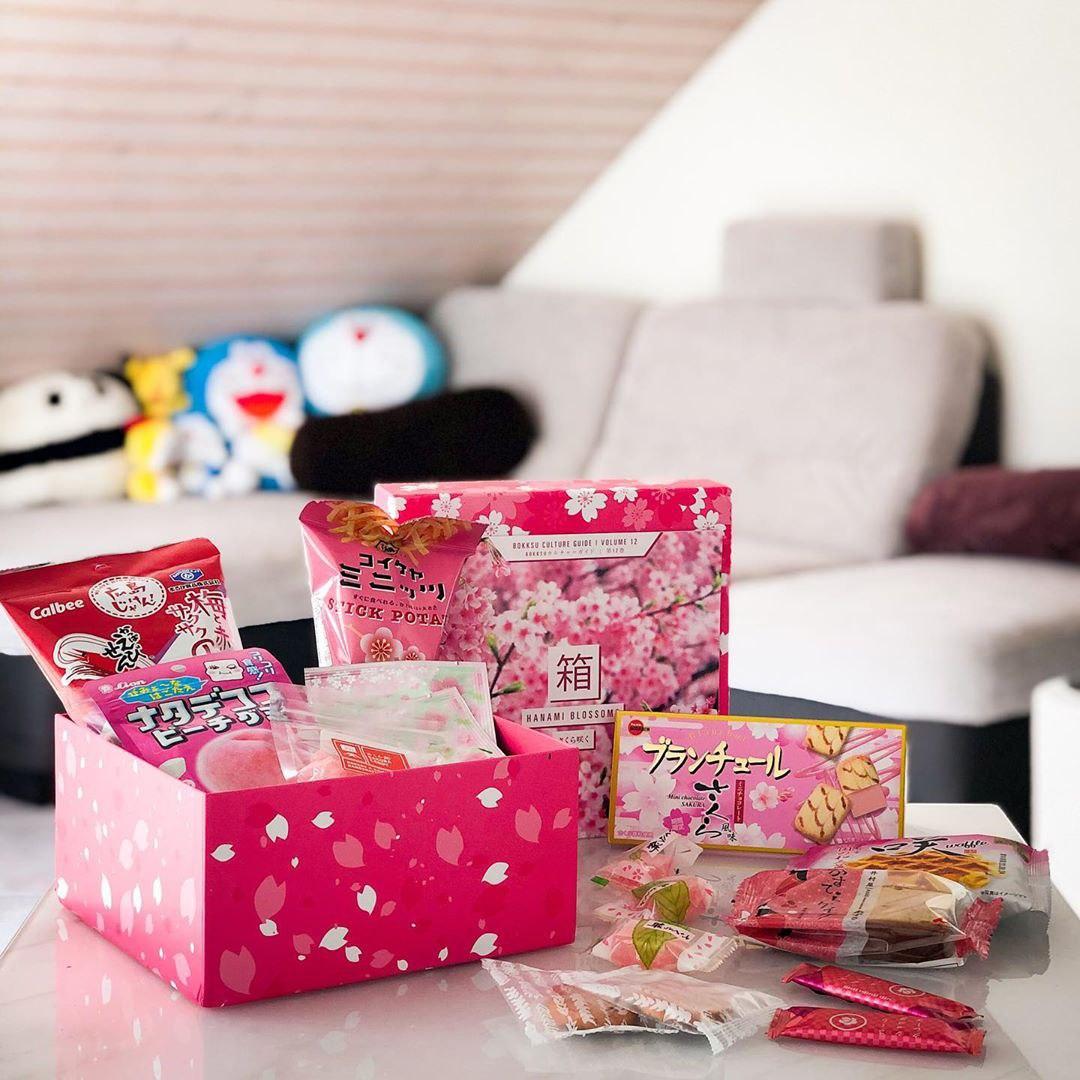 Sakura-themed Bokksu Box
Image credit: @oishii_yummylife
Each snack box is decked out according to a specific theme, like festivals, seasons, and prefectures. A Culture Guide Magazine is also included in the pile – it explains the origin, flavours, and common allergens of all the snacks.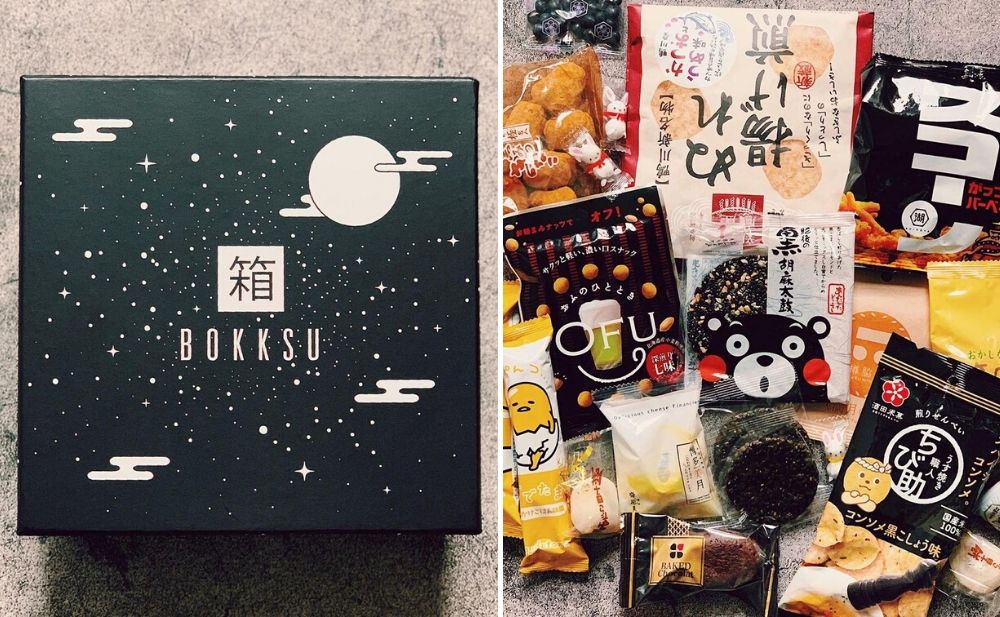 All-black Bokksu box
Image adapted from: @emmastory
Tip: Promotions, including members-only perks, are rolled out every month so you can save more money.
Cost per box: USD24.99-USD39.99 (Free shipping applies to Classic and Tasting boxes only)
Delivery: 1-4 weeks
Website
---
3. Zenpop – Japanese snacks and ramen
---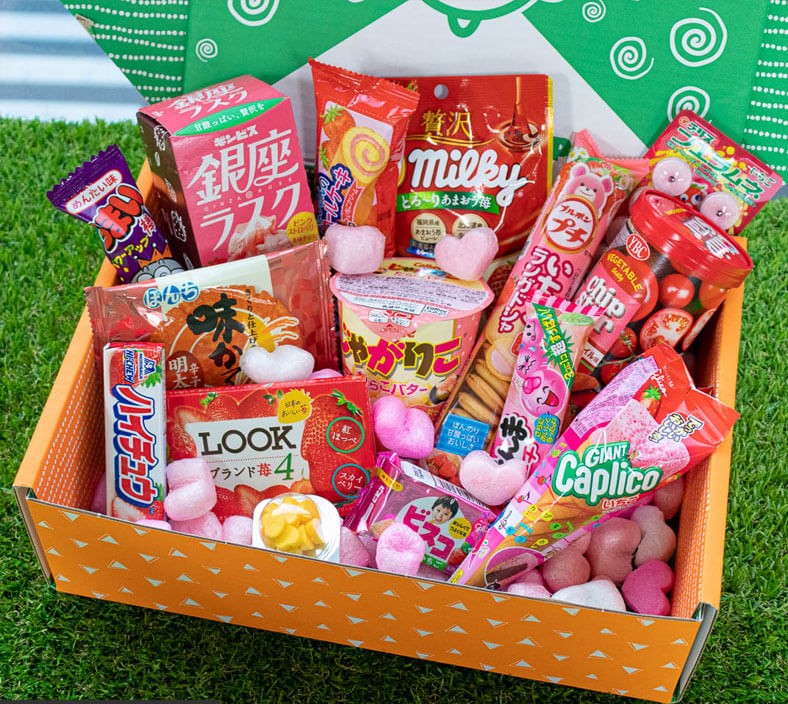 Zenpop Japanese Sweets Pack in March 2020 – Strawberry Lovers
Image adapted from: Zenpop
For the most eccentric and unique Japanese snacks, check out Zenpop. The Osaka-based service also ships ramen and stationery boxes with zero shipping cost. 
The Zenpop Japanese Sweets Pack (from USD27.75 onwards) contains 15 items and follows a different theme each month. For example, the March 2020 strawberry-themed box included Milky Amou Strawberry, Strawberry Bisco, and Giant Caplico Strawberry.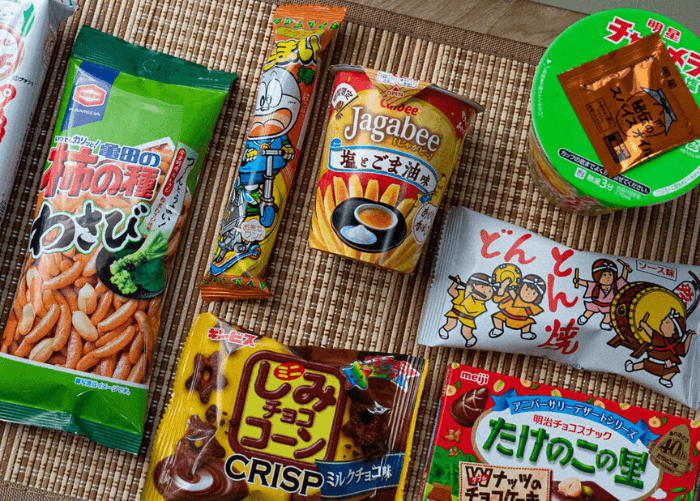 Image credit: Zenpop
But for a selection of both sweet and savoury treats, cut to the chase with the Zenpop Japanese Ramen + Sweets Mix Pack from USD23.75 onwards. Each box contains 6 to 8 tidbits and 2 to 3 packs of instant noodles in interesting flavours.
Cost per box: USD23.75-USD33
Delivery: 10-12 days
Website
---
4. Tokyo Treat – trendy Japanese snacks
---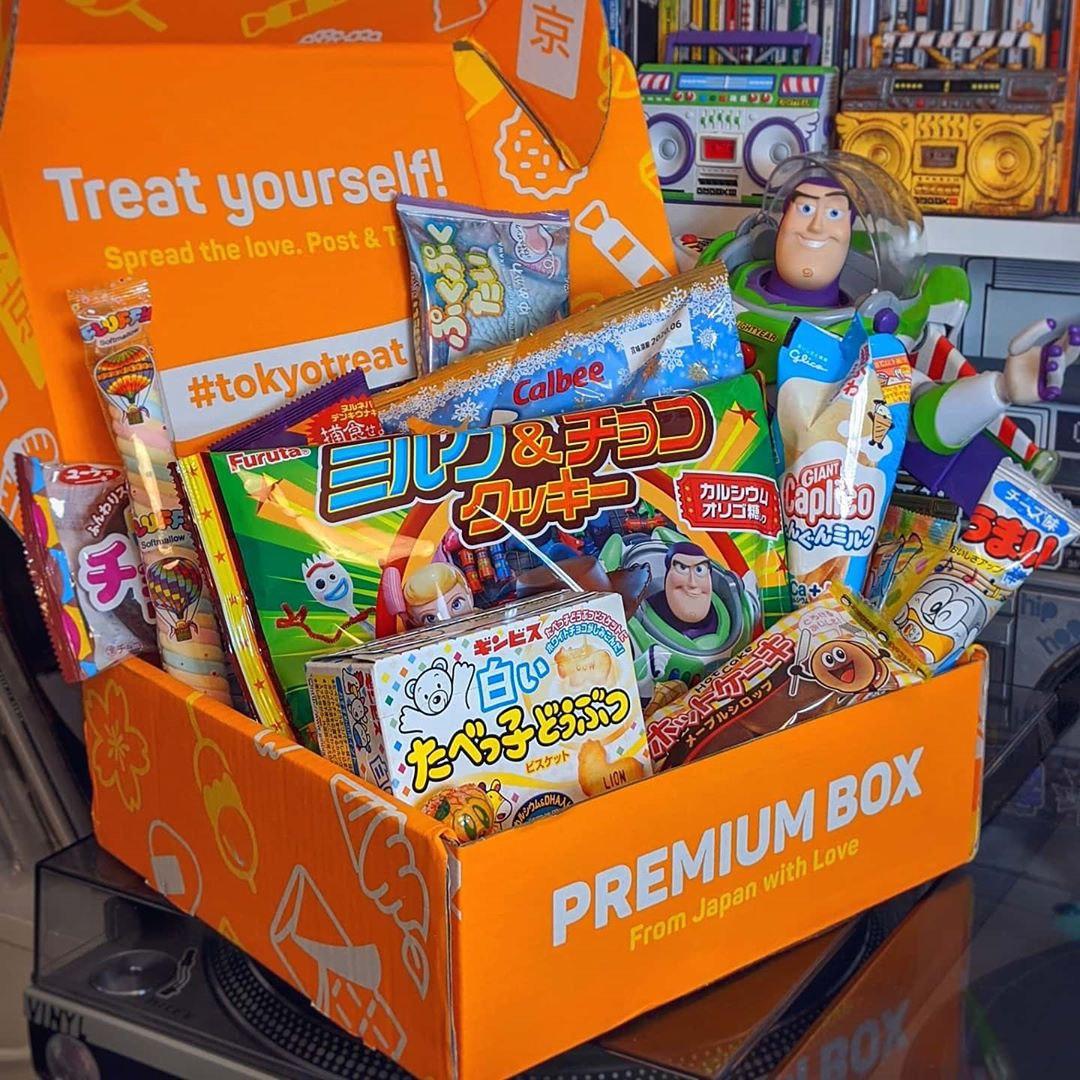 Image credit: @elenakazi
Tokyo Treat keeps up with newly launched products in Japan. From Japanese sake Kit Kats to a fizzing bottle of Coca-Cola FROZEN, treat yo' self to the Classic box (USD25) which consists of 12 items including a DIY candy kit, 4 popular snacks, and 2 dagashi (old school snacks).
The Premium candy box (USD35) is a tad pricier, but for good reason. It has 17 items in total, including 1 Japanese drink (180-500ml) and special anime-themed snacks.
Cost per box: USD25-USD35
Delivery: 2-4 weeks
Website
---
5. Freedom Japanese Market – unique origami and treats
---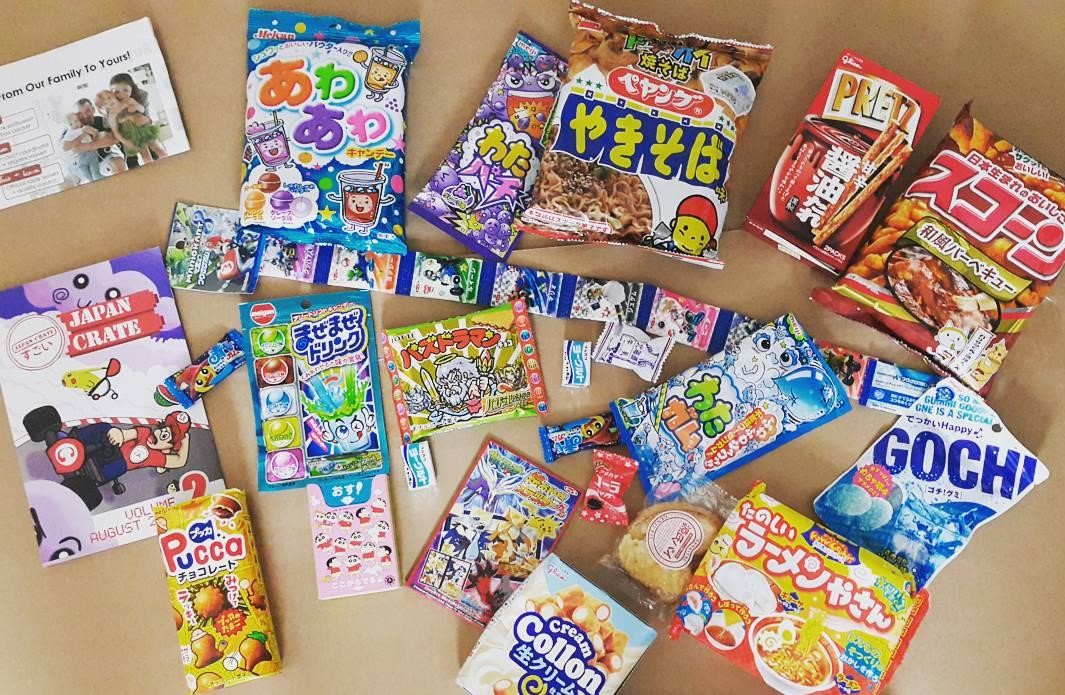 Image adapted from: @redellered
Unboxing a mystery gift has never been more exhilarating with Freedom Japanese Market. You can opt for a mini Puchi Pack with 5-8 snacks, size up to an Original Pack containing 12-16 items, or splash out on a mega Family Premium Pack that includes an assortment of premium snacks. The Original Pack and Family Premium Pack both come with DIY candy kits.
Each delivery even comes with a handmade origami that switches up every month. There's also an inventory list that introduces each item in your box in English.
Tip: New users can enjoy USD3 off their first box.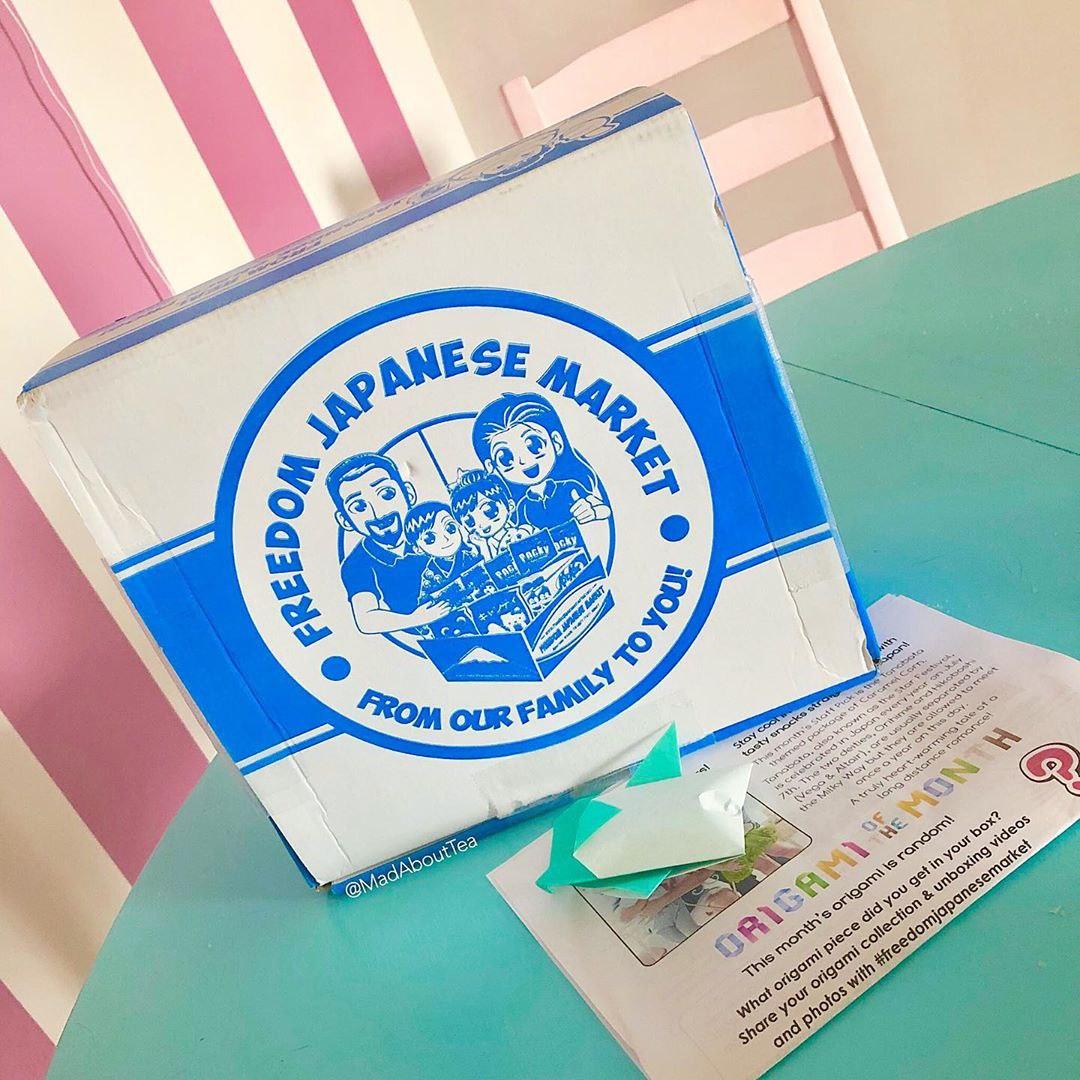 Image credit: @madabouttea
Cost per box: USD12.99-USD45.99
Delivery: 10-12 days
Website
---
6. Oyatsu Box – freshest snacks delivered
---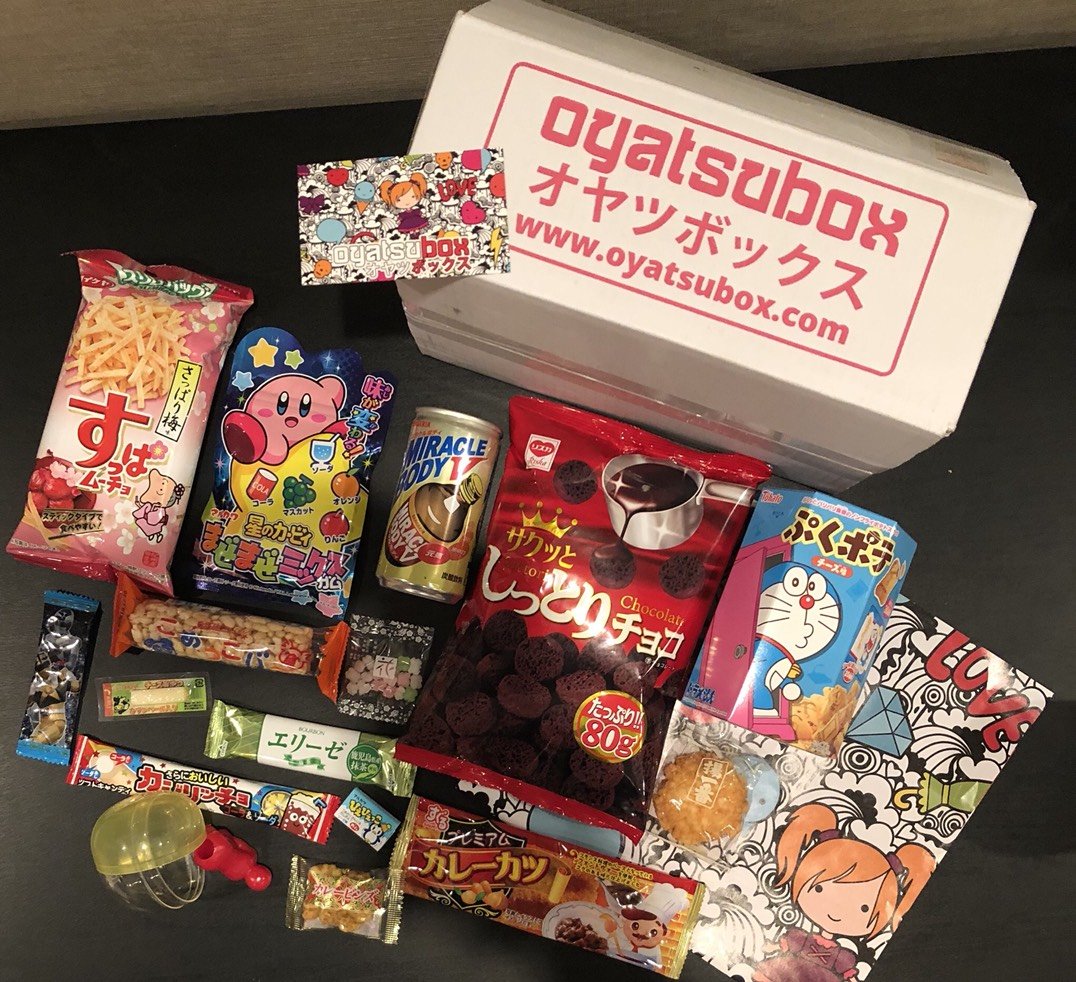 Image credit: Oyatsubox
The Okinawa-based company takes pride in delivering fresh snacks just days after they are made in factories. The Premium Oyatsubox (USD28.99) contains 10-14 items, including a Japan-exclusive soft drink and a gachapon toy sourced directly from Akihabara's capsule markets. 
To help non-Japanese patrons understand what they're eating, Oyatsu Box comes with an information leaflet on the selection of Japanese snacks as well.
Cost per box: USD12.99-USD45.99
Delivery: About 2 weeks
Website
---
7. Japan Candy Box – limited edition flavours from popular Japanese brands
---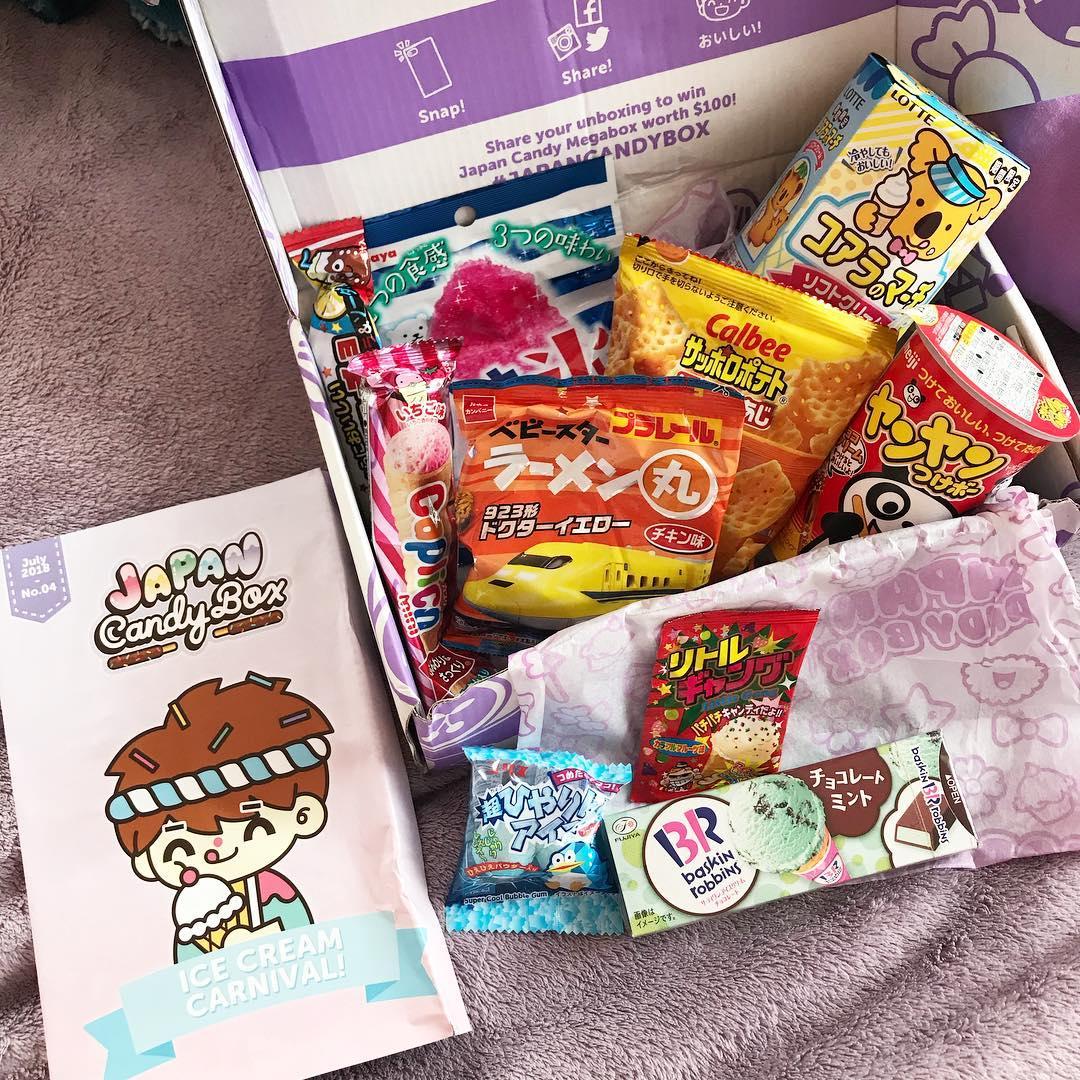 Image credit: @makeupbyyuliia
If you prefer sticking to familiar brands like Calbee, Pocky, and Hi-Chew, Japan Candy Box is the way to go. But familiar doesn't have to mean boring, as these snack boxes offer seasonal and limited edition flavours of popular snacks. Past boxes featured tidbits such as Puccho Brown Sugar Milk Tea Candies and Party Ice Cream Chocolate Kit Kat. 
For the uninitiated, try a month's worth of snacks for USD21.90 before committing to a 6-month plan (USD20.90 per box) or a 12-month plan (USD19.90 per box).
Cost per box: USD19.90-USD21.90
Delivery: 1-4 weeks (Countries such as Canada, UK, Germany, Central America, and South America may take up to 8 weeks)
Website
---
8. UmaiBox – with popular gachapon toys
---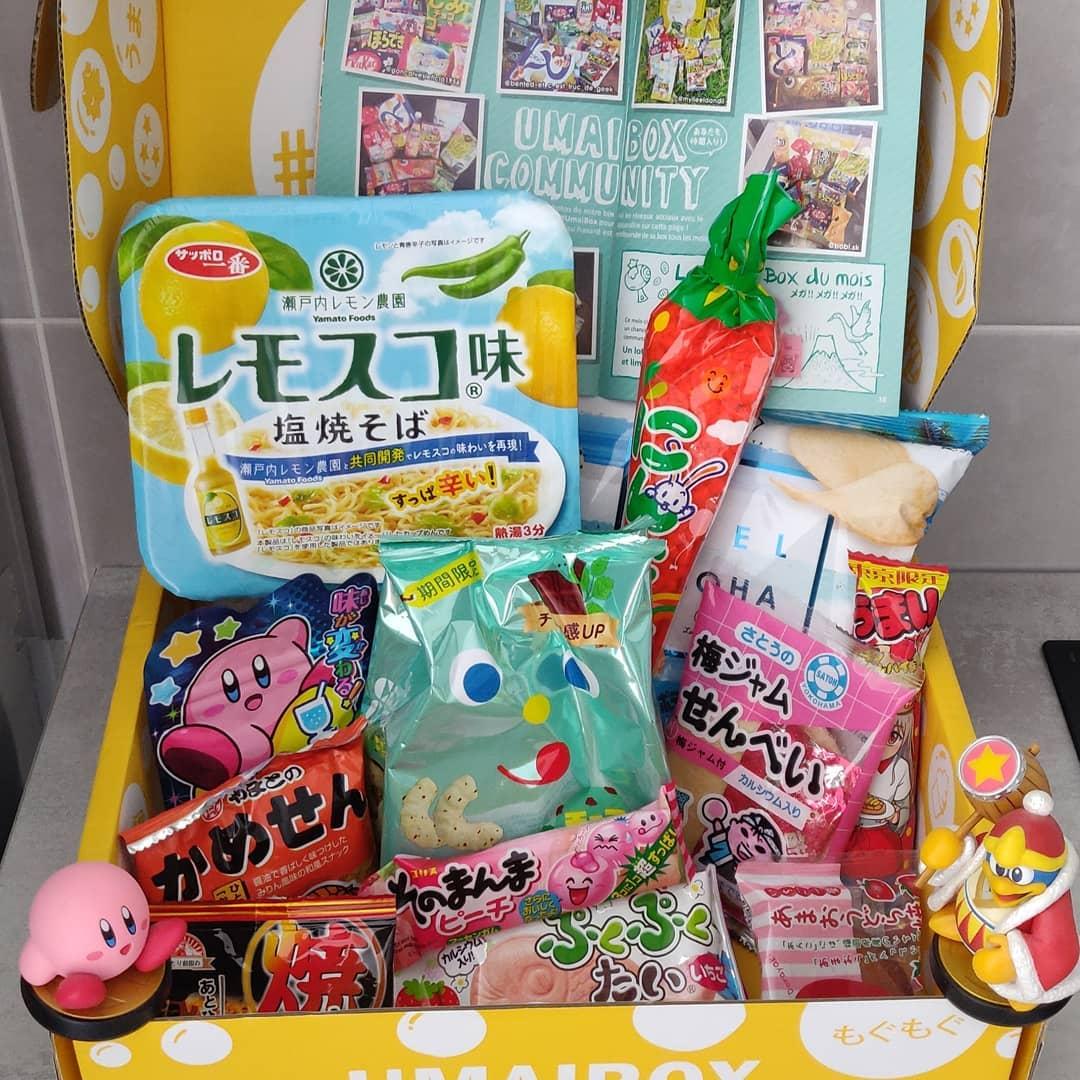 Image credit: @do_lec
Brimming with DIY candy kits, cup noodles, manga-themed snacks, and anime figurines like Dragon Ball UDM Burst 31 and Gashapon Pokémon Clips Vol.2, UmaiBox is a snack box worth every penny. From USD27.99, choose up to 3 different subscription plans – 1-month, 3-month, or 6-month. 
If you're afraid to take the plunge and end up with tidbits you don't fancy, refer to their list of snacks included in past boxes for a rough idea. Each snack comes with a snapshot and a short description.
Cost per box: USD26.49-USD27.99
Delivery: 20 days
Website
---
9. Forget Sushi Kyoto Box – customisable Japanese snack boxes
---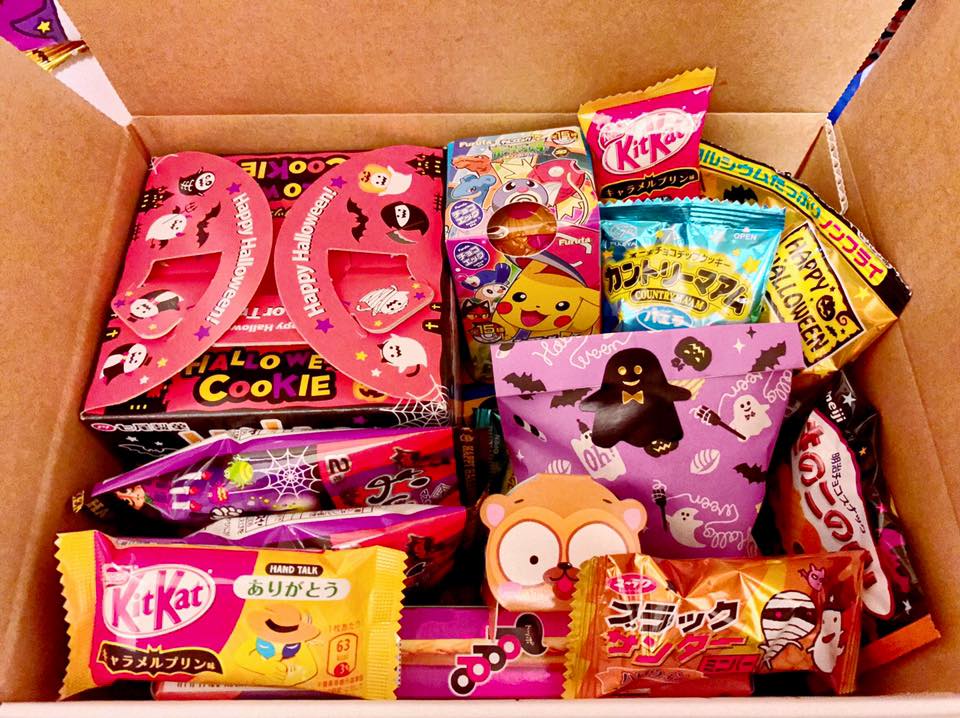 Image credit: Everyday Kyoto
Forget Sushi KyotoBox ships their snacks within 48 hours of your order and accepts requests for customisation through their email. Otherwise, you can always leave the contents of your package up to fate and experience the delight of discovering new Japanese snacks. In addition, you don't need to sign up for a subscription plan to buy a box from Forget Sushi KyotoBox.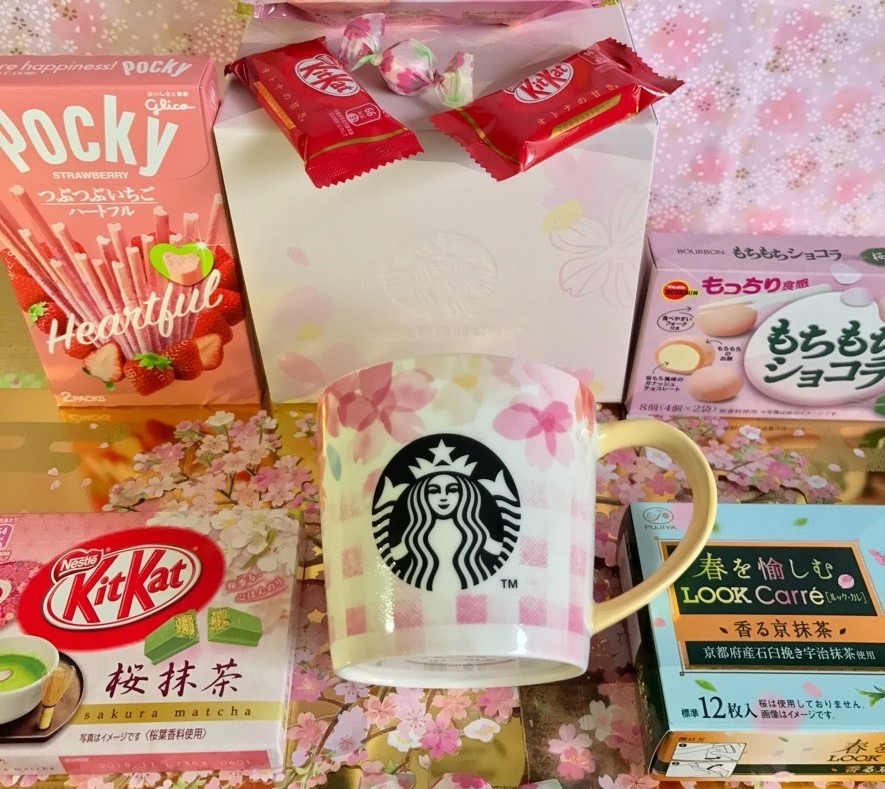 Image adapted from: Forget Sushi Kyotobox
The boxes also include lifestyle items from notable brands like Starbucks. For example, the STARBUCKS SAKURA Japanese Snack and Candy Surprise Box came with a limited edition cherry blossom mug and plenty of sakura-themed treats.
Cost per box: USD38 onwards
Delivery: 2 weeks
Website
---
Japanese snacks delivered to your doorstep
---
With an assortment of Japanese snack boxes to choose from, the hardest part of the process is deciding which box to buy. The rest is easy – all you gotta do is check out and wait for your monthly treat to arrive. No shipping fees, no hidden costs, and most importantly, these are 100% bona fide Japanese snacks.
Check out these articles: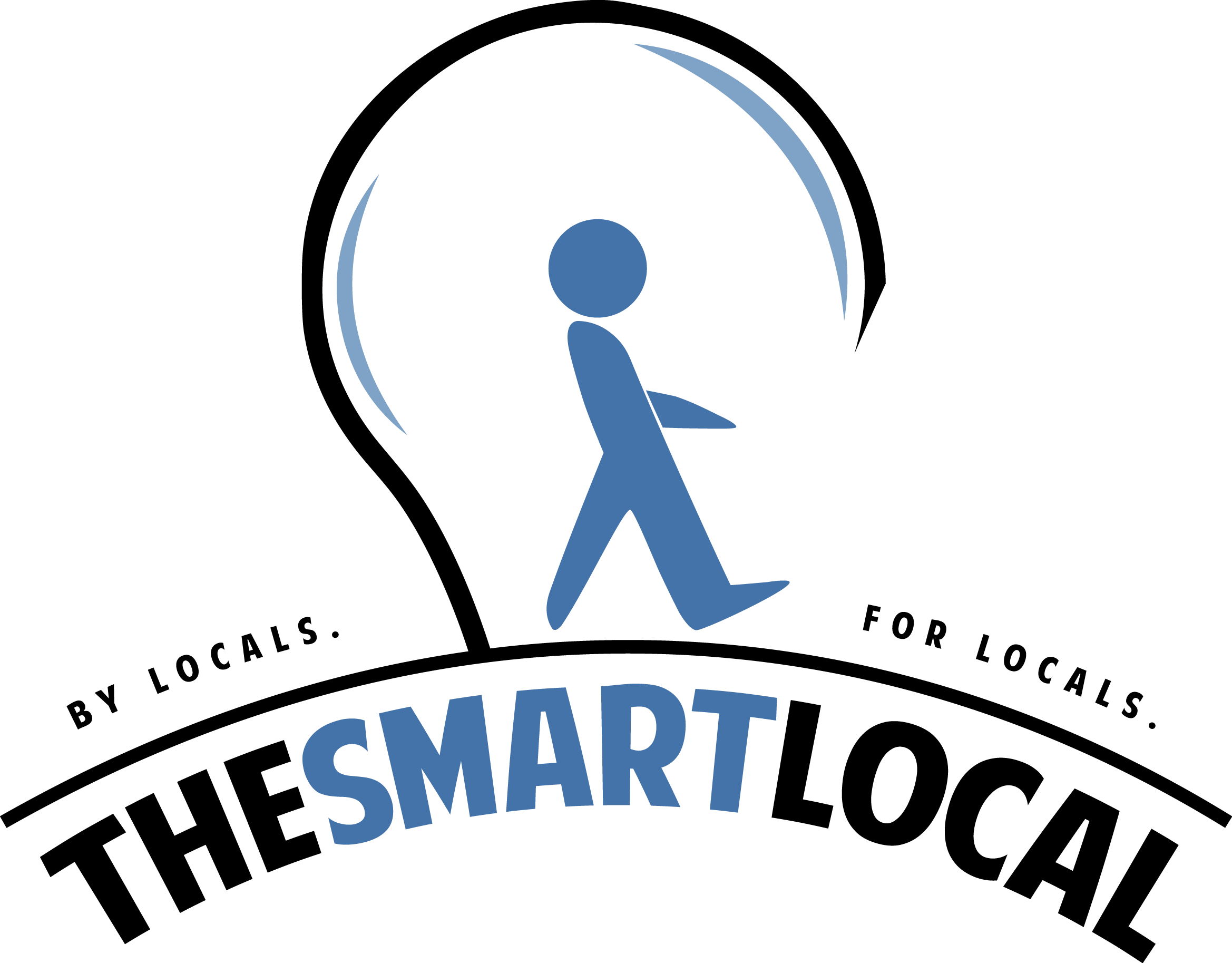 Drop us your email so you won't miss the latest news.