Top horror anime series to watch
---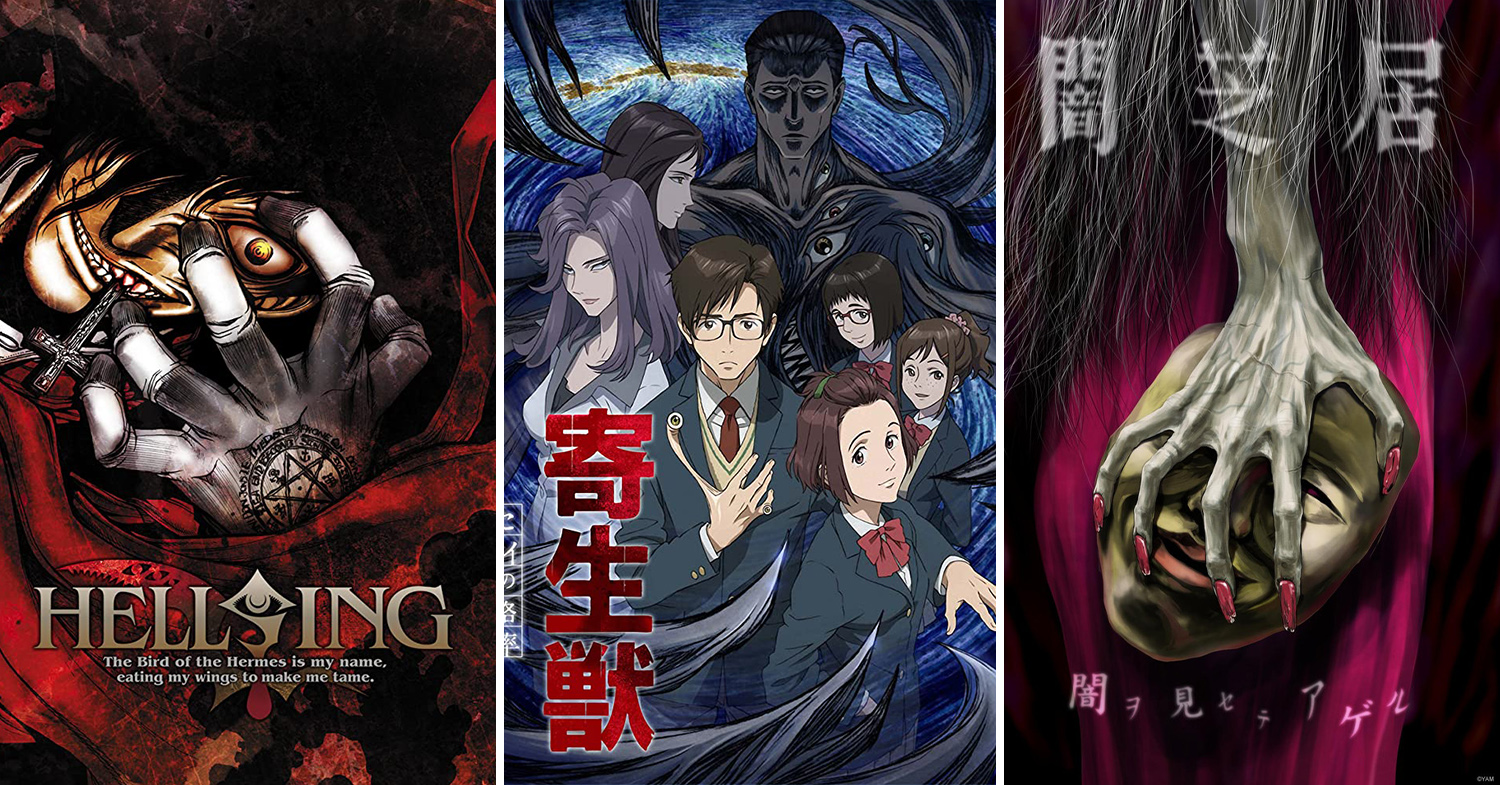 Horror anime series to binge-watch
Image adapted from (left to right): Geneon, Madhouse, ILCA
Have you ever been in a debate on whether anime is childish, and should only be watched by kids and teenagers? Clearly someone hasn't seen some of Japan's best anime horror series – these are seriously scary and aren't to be trifled with. Japan doesn't mess with its need for a good spook.
We've made a list of some of the top horror anime series around, ranging from spine-chilling ones to a few deeply traumatising offerings.
---
1. Yamishibai: Japanese Ghost Stories (2013 – 2019)
---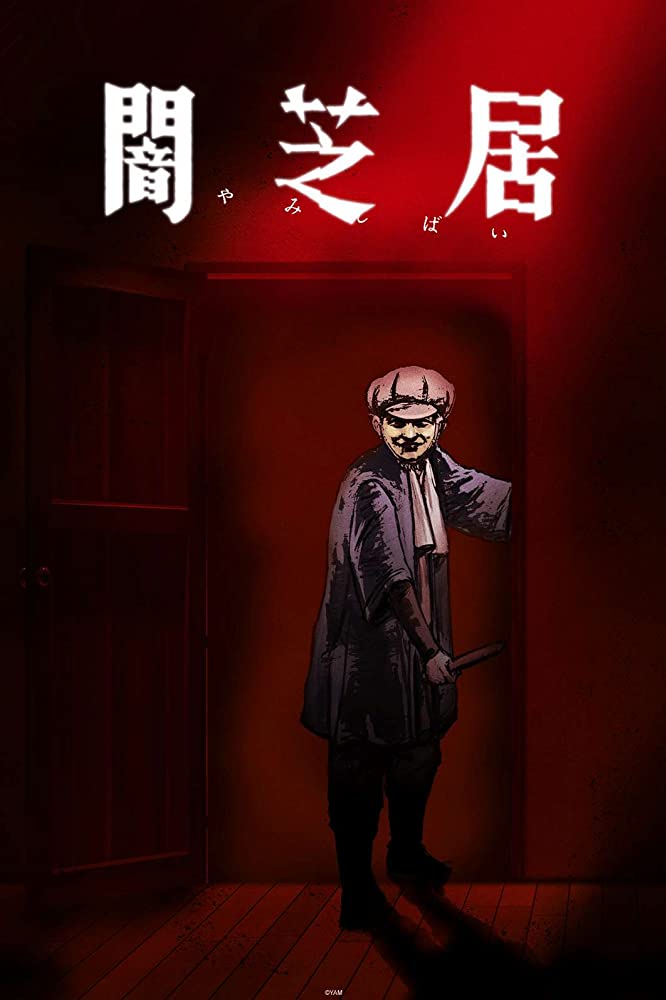 Image credit: IMDb
The Yamishibai series is a collection of bite-sized short stories, with each episode only lasting for a couple of minutes. Based on Japanese myths and urban legends, every episode begins with a masked kamishibai (paper play) narrator cycling to a children's playground at 5PM, gathering the kids around, and telling tales using a set of illustrated paper boards on the back of his bicycle.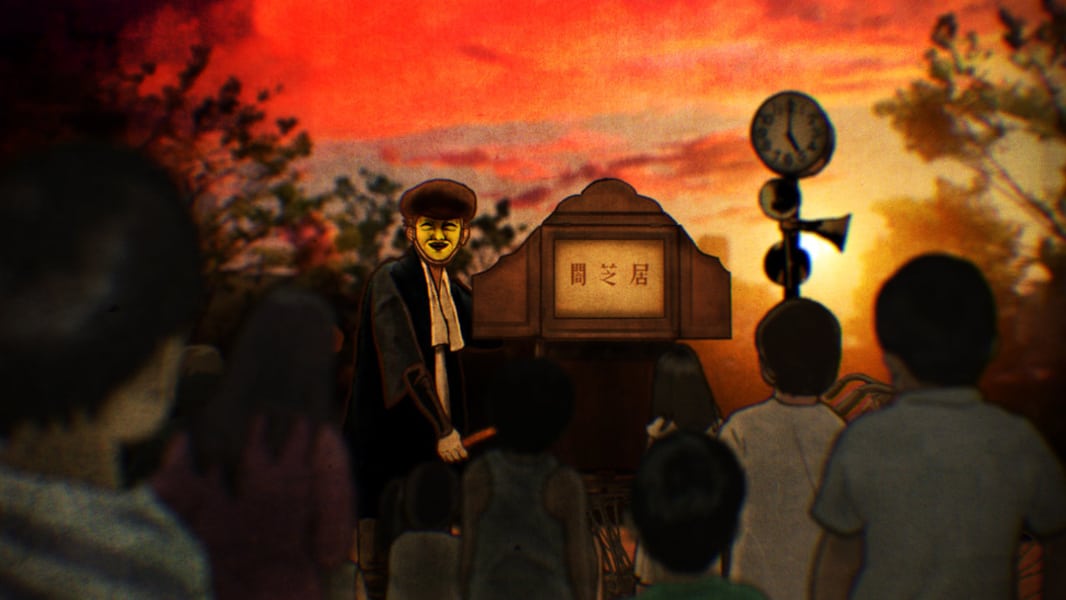 Image credit: TMDB
The anime series is uniquely animated in a picture-story style that's reminiscent of kamishibai, a method of storytelling with illustrated boards as pictorial aids, popularised by the street storytellers of Japan during the Great Depression. It sets an eerie and unsettling atmosphere to the episodes.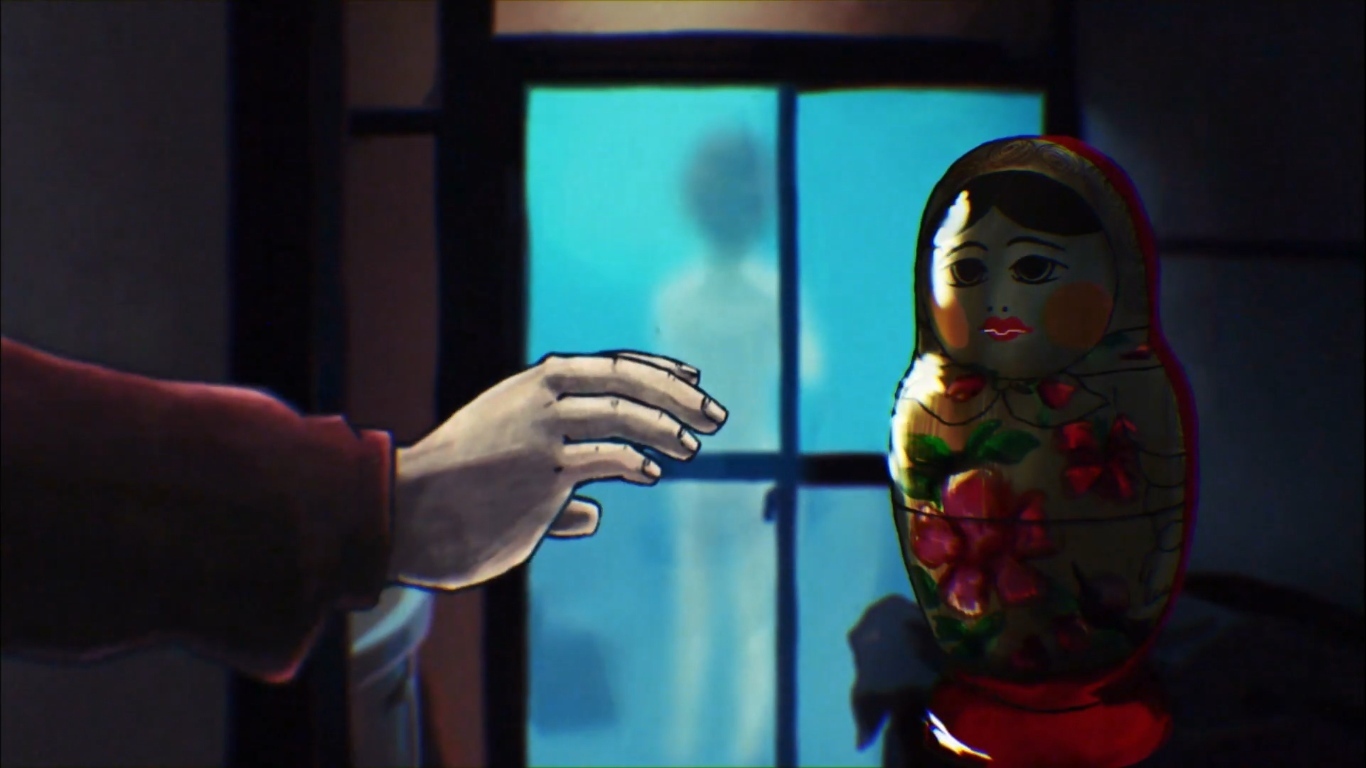 Image credit: IMDb
There are 7 seasons currently. Although the episodes are short, Yamishibai is essentially horror boiled down to the basics, and it's more than enough to make your skin crawl.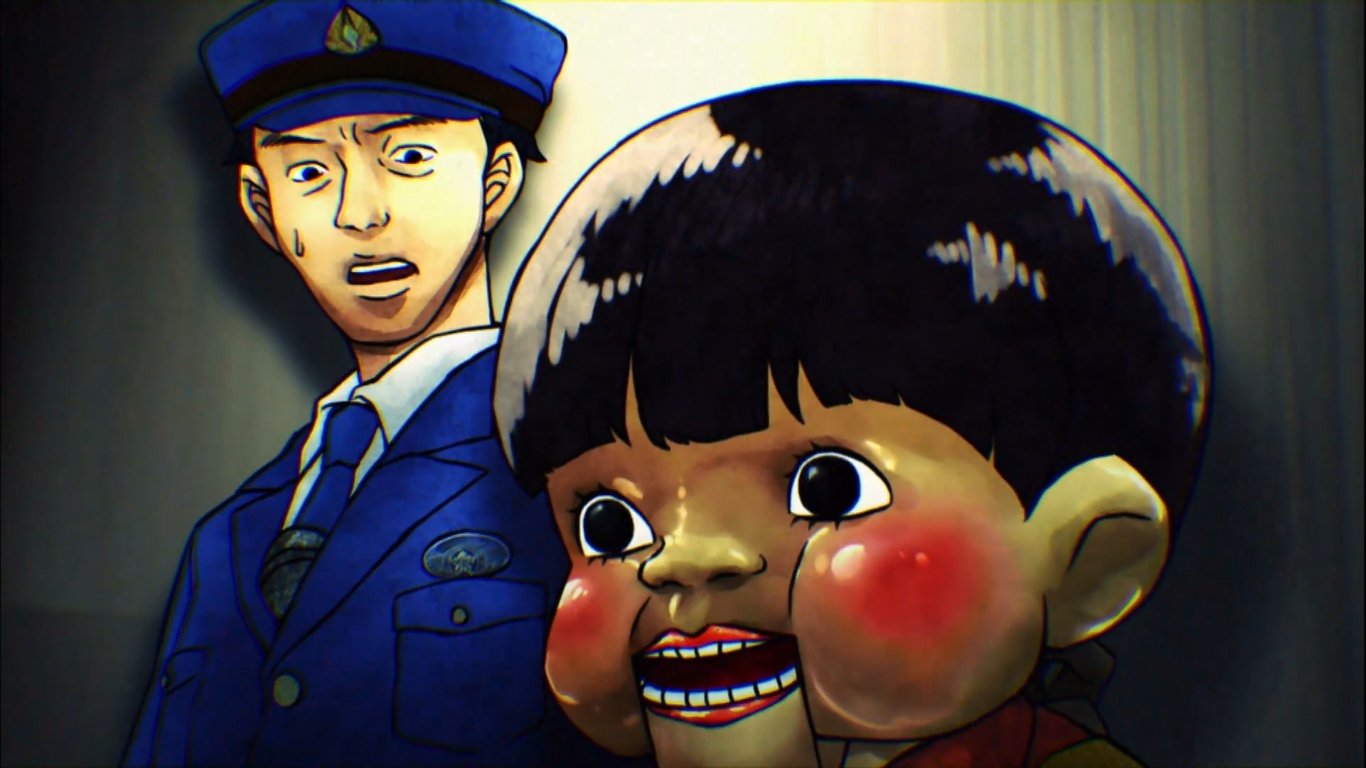 Image credit: IMDb
Available on: Crunchyroll (select regions)
---
2. Another (2012)
---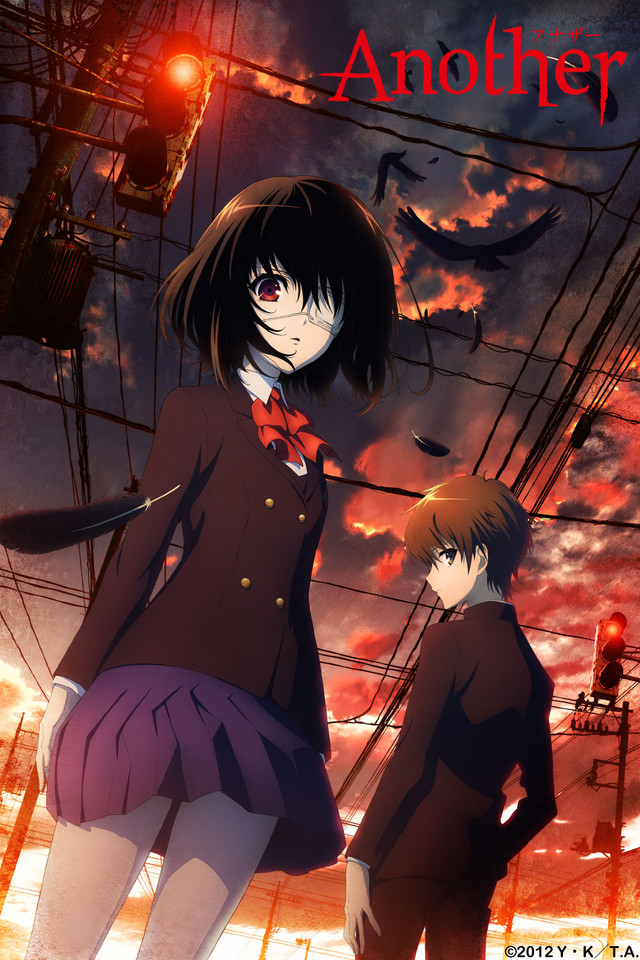 Image credit: IMDb
The year is 1998, and Yomiyama Middle School is experiencing an unexplained series of grisly and violent deaths. Transfer student Koichi Sakakibara finds himself swept up in the midst of it. Only a mysterious girl who dons an eye patch, Mei Misaki, seems to understand what's going on.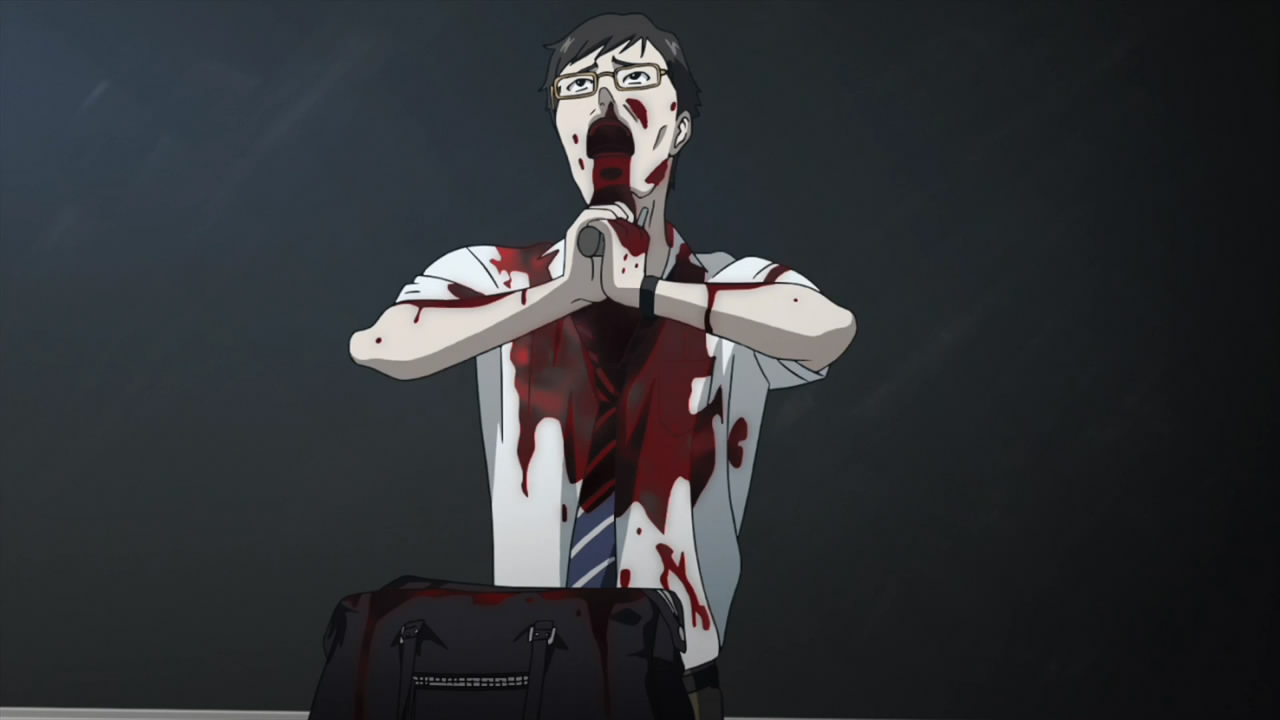 Image credit: IMDb
Another has made waves because of its bizarre and gruesome death scenes. It's a perfect introduction to thriller and horror anime series, with a good balance between scares and the supernatural.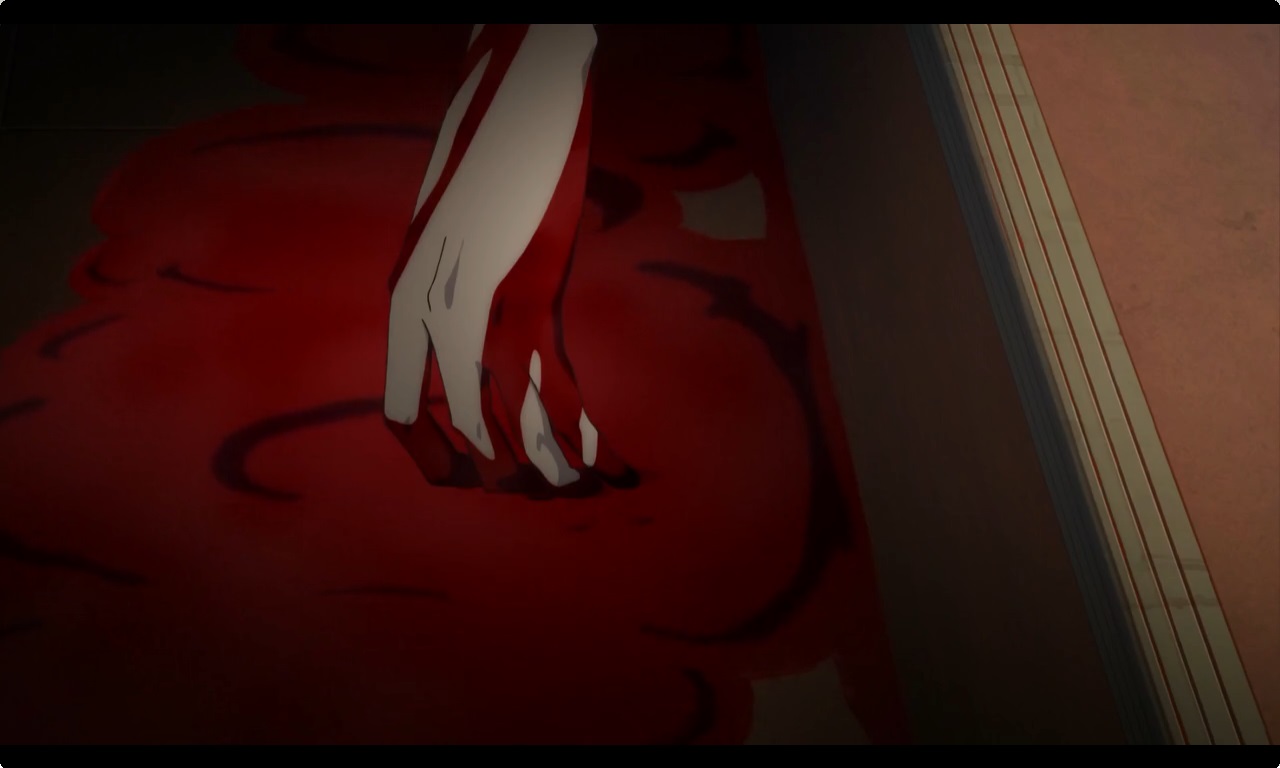 Image credit: IMDb
Available on: Netflix
---
3. Puella Magi Madoka Magica (2011)
---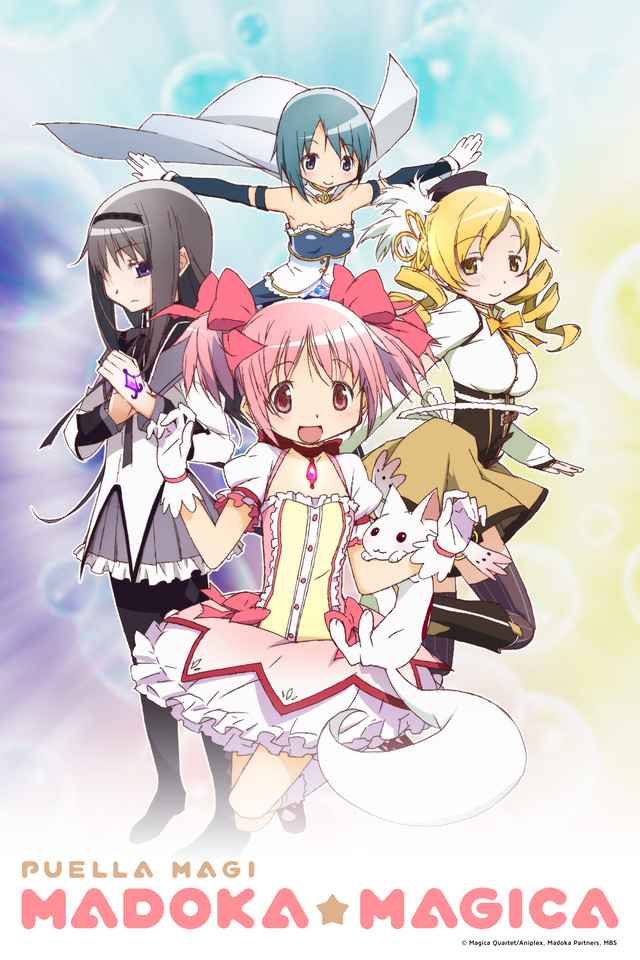 Image credit: IMDb
Puella Magi Madoka Magica is about a group of middle school girls who form a contract to become magic girls – cute girls in colourful costumes with magical powers tasked to fight against witches.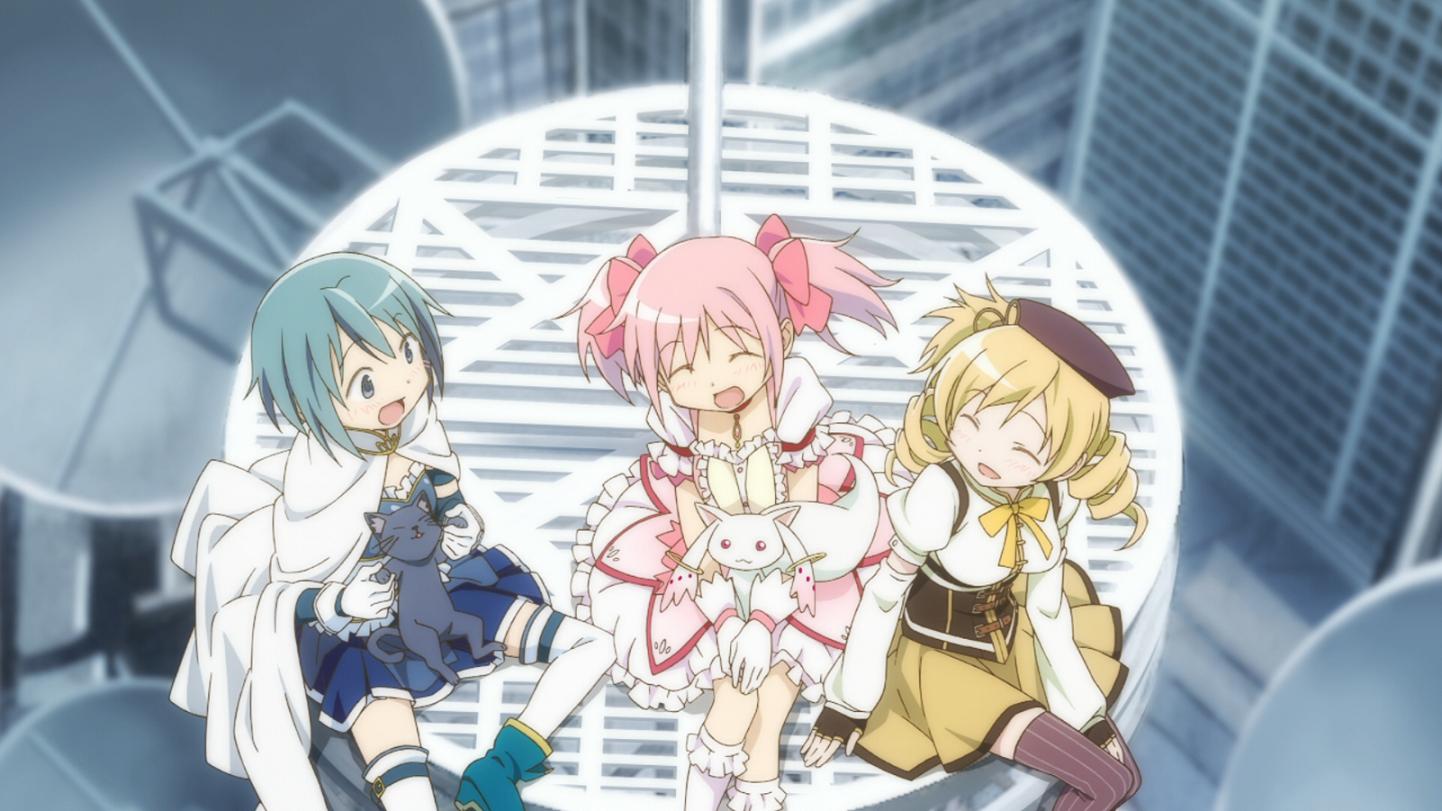 Image credit: IMDb
Things take an unexpected turn when the girls witness fellow magic girls dying horrific deaths in the hands of the witches. They quickly realise that their jobs as magic girls aren't about sunshine and rainbows, but are filled with despair and agony.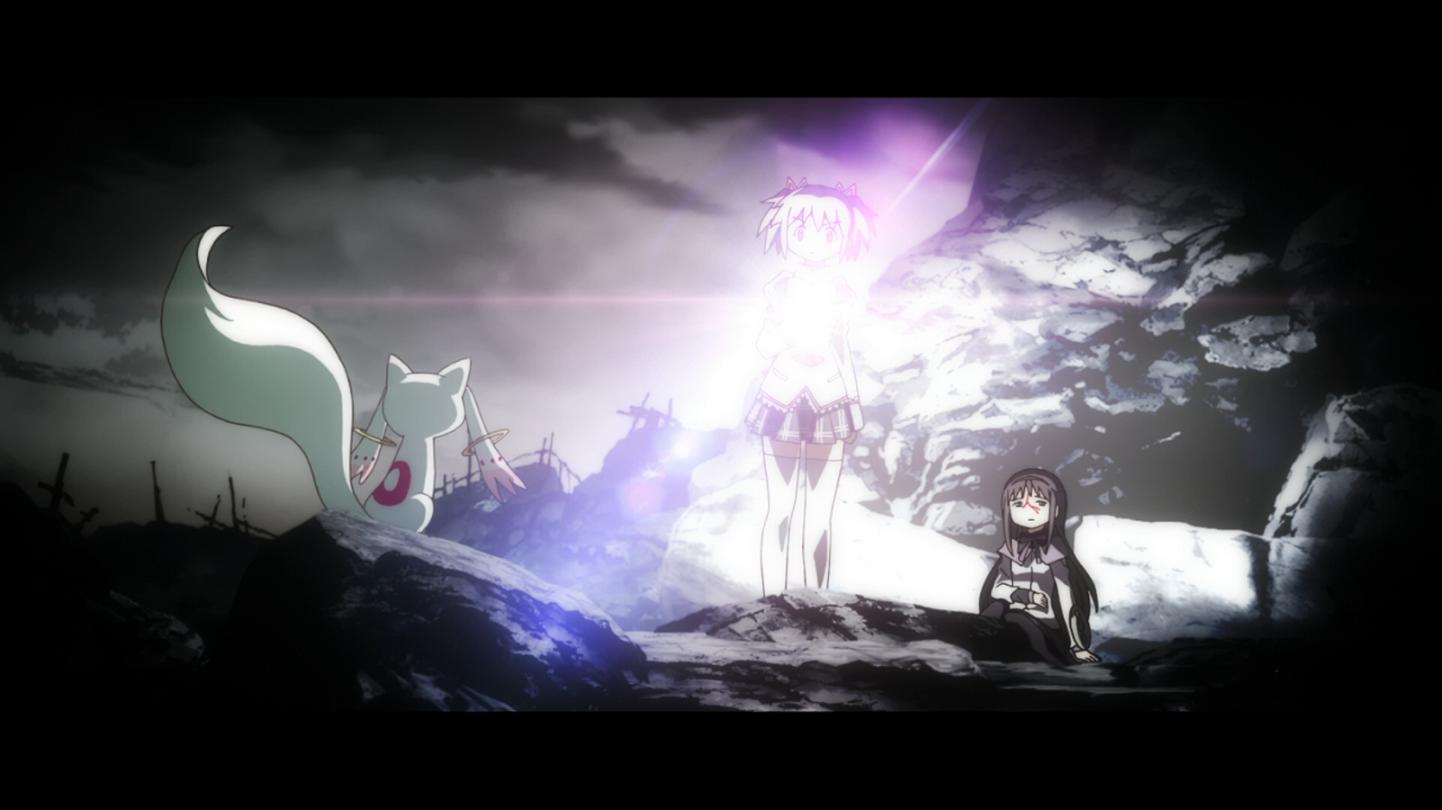 Image credit: IMDb
The series is credited for defying the magical girl anime series archetype that's traditionally associated with pretty girls and lighthearted and uplifting themes, such as Sailor Moon (1992). It has also been praised for its visuals and dark twist on the genre.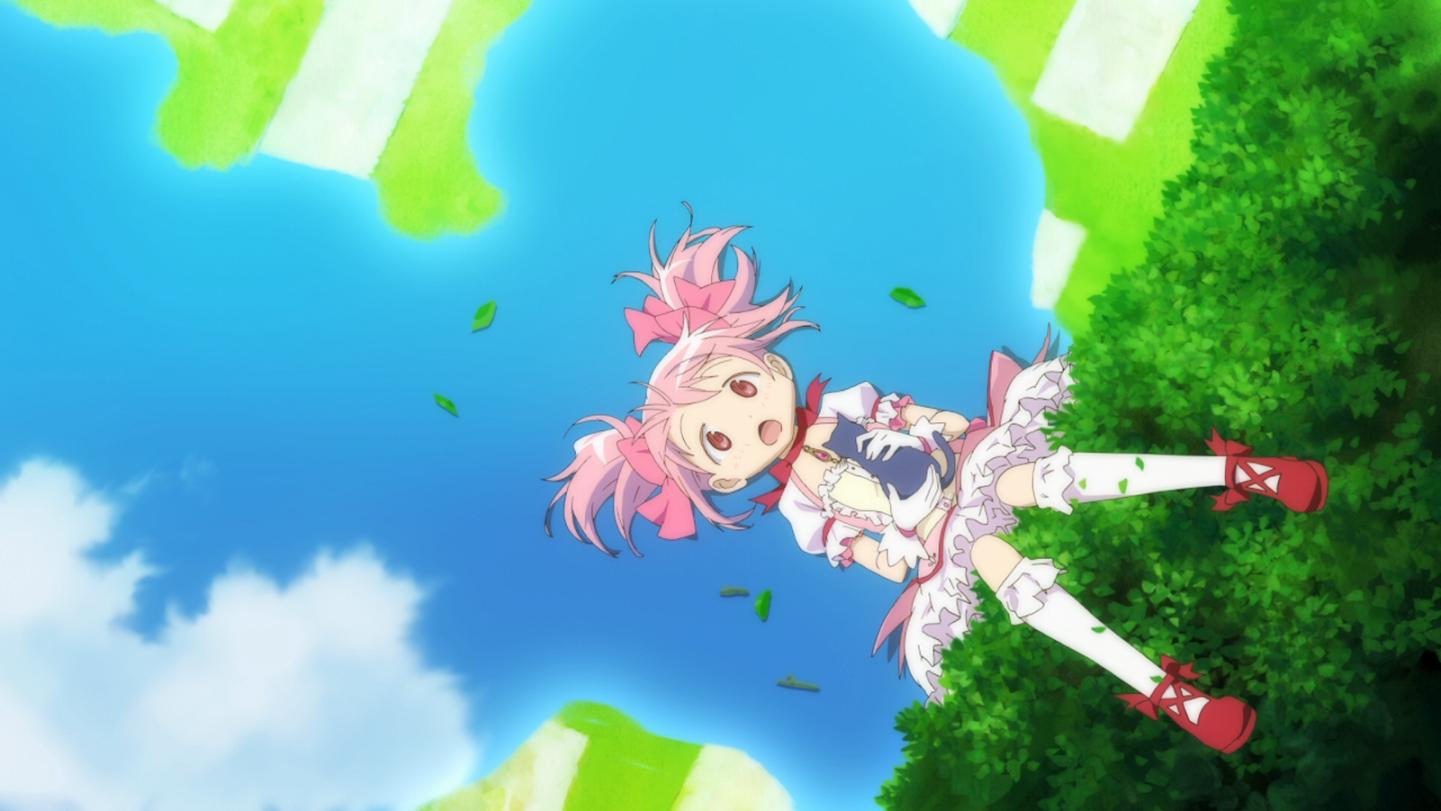 Image credit: IMDb
While we have just revealed one of the biggest spoilers in anime, Puella Magi Madoka Magica won't be any less traumatising for the viewer, and is definitely worth watching.
Available on (select regions): Netflix, Hulu, Crunchyroll, Funimation
---
4. Shiki (2010)
---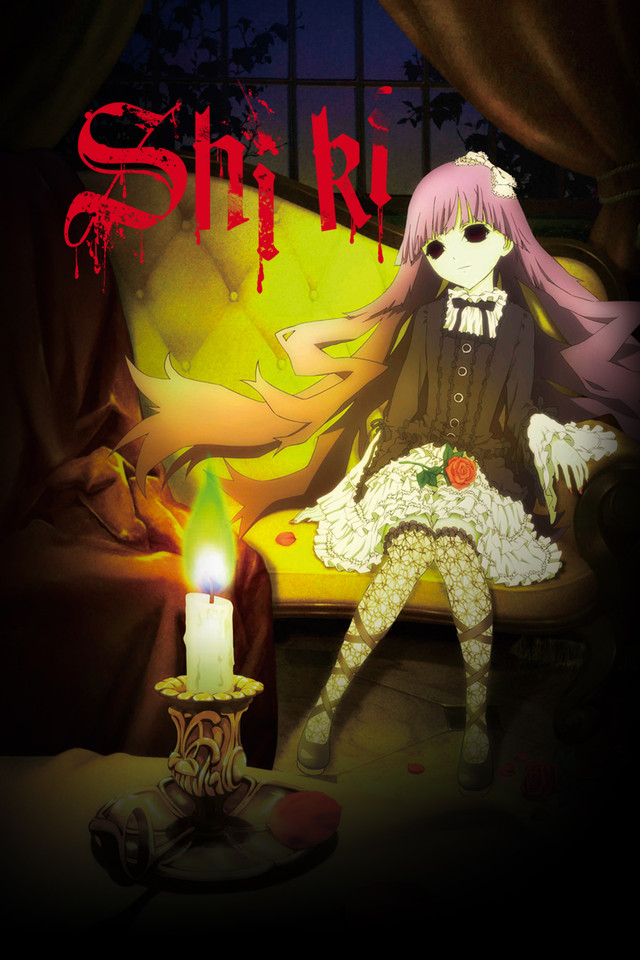 Image credit: IMDb
An alarming string of deaths occurs in the rural Japanese town of Sotoba, which suspiciously coincides with the arrival of the mysterious Kirishiki family. The family resides in a castle that's located just outside the town.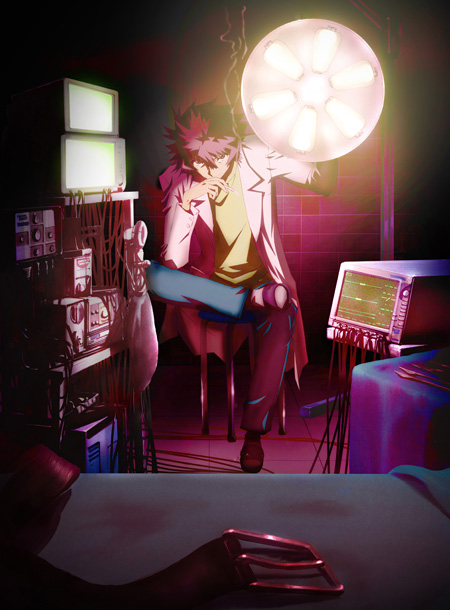 Image credit: IMDb
The director of the local hospital, Toshio Ozaki, comes across a horrifying fact during his investigation – the dead townspeople won't stay dead. The disturbing phenomena of the dead rising from the grave has no medical reasoning behind it, but a supernatural one instead.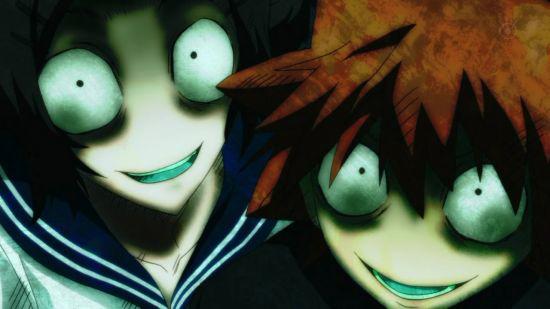 Image credit: IMDb
Shiki differs from the typical vampire genre by introducing realistic characters to make you empathise with them, before they tragically transform from normal humans to terrifying undead monsters. You just can't help but feel sorry for the undead.
Available on: Hulu
---
5. Corpse Party: Tortured Souls (2013)
---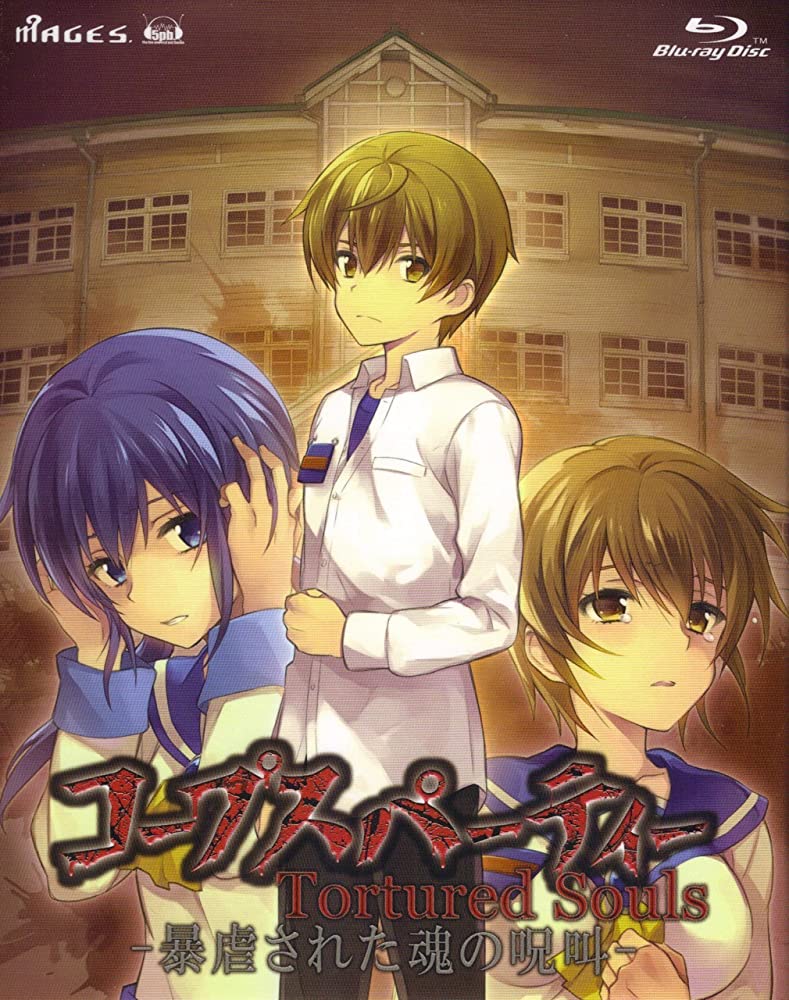 Image credit: IMDb
Corpse Party follows a group of students bidding farewell to a friend who's about to transfer to another school. They decide to perform a seemingly innocent ritual – Sachiko Ever After – that's said to let them stay together forever. After the students invoke the ritual, however, they all pass out.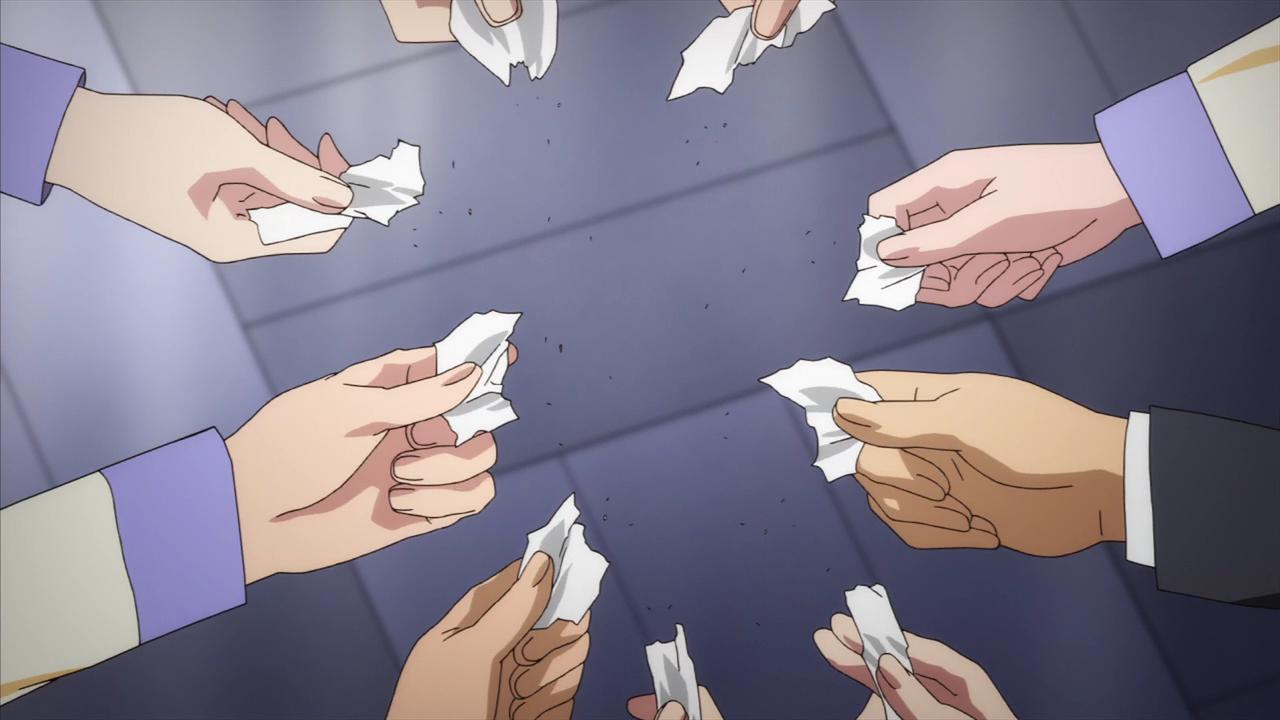 Image credit: IMDb
The students wake up later and quickly realise that something's wrong. They were transported to a hellish place called "Heavenly Host Elementary School", where dead bodies and murderous spirits roam the corridors. Separated from each other, the students must find a way to escape the school, or be doomed to an eternity of haunting the halls.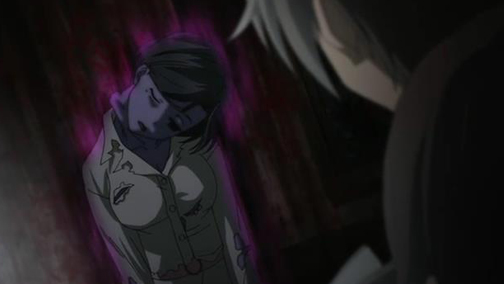 Image credit: IMDb
Based on an equally terrifying but popular video game, the series is filled with gore and creatively grotesque deaths. There are only four episodes, but it's sufficient to scar you for a while.
Available on: Blu-ray and DVD
---
6. Blood-C (2011)
---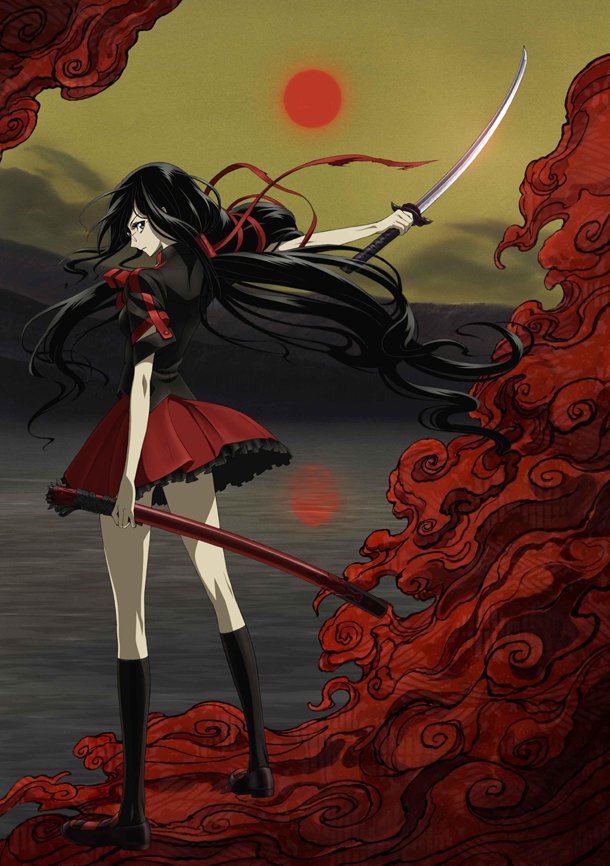 Image credit: IMDb
Kind and lovable Saya Kisaragi serves as a shrine maiden with her father. By day, she's a normal girl who attends school and hangs out with her friends afterwards in their small countryside village. At night, Saya reveals the other side of herself – she's a murderous katana-wielding defender of the town, tasked to slay bloodthirsty, Lovecraftian demons known as Elder Bairns.
As more demons appear and Saya finds herself unable to save her loved ones, she begins to go down a twisted path to uncover the truth about the Elder Bairns, the town, and herself.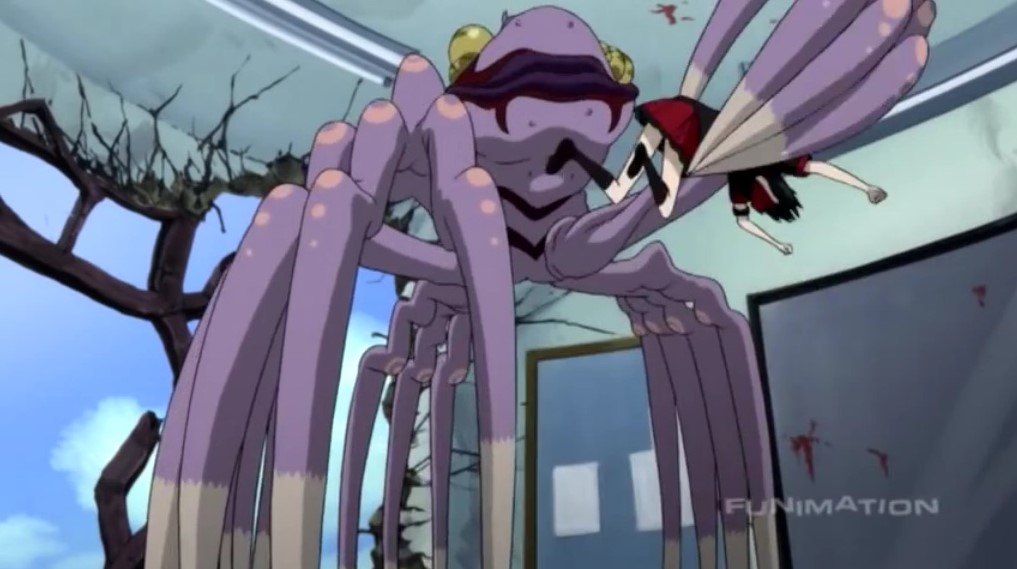 Image credit: Wolpy/Blood-C Fandom
Every single death in the series is gory, gruesome, and traumatising. It had to be censored in Japan and was blacklisted in China. Bones will be crunched, legs will be torn off, and heads will explode.
Available on: Hulu
---
7. Deadman Wonderland (2011)
---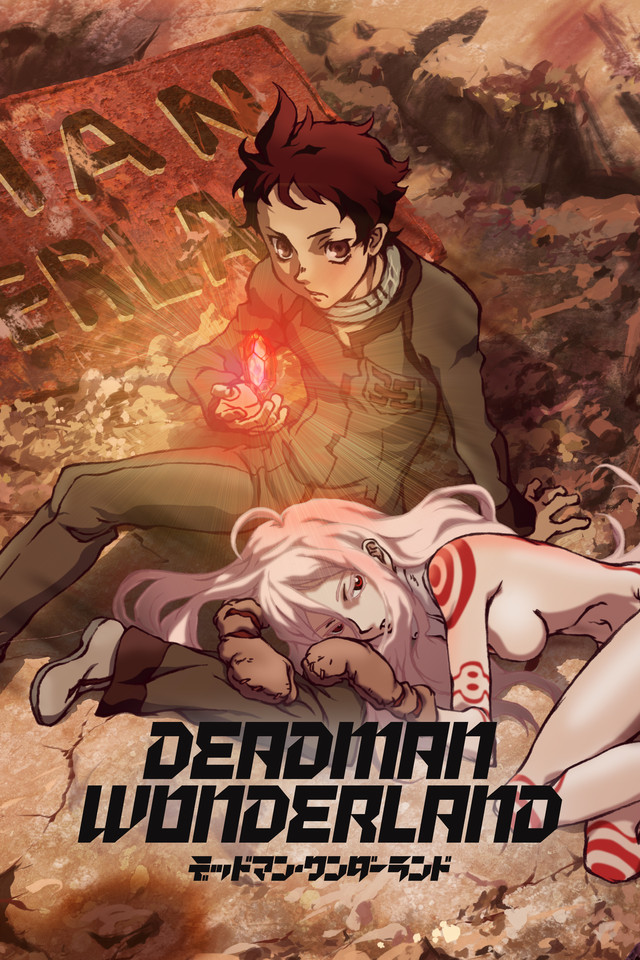 Image credit: IMDb
Set in an alternate universe, Deadman Wonderland is a perverted twist on incarceration where prisoners are put in gladiator fights in an amusement park-like prison.
Middle school student Ganta Igarashi and his friends were planning a trip to Deadman Wonderland, when a mysterious being covered in blood floats into the classroom through the window. Everyone is massacred in a matter of seconds, except for Ganta. The "Red Man" then embeds a red crystal shard in Ganta's chest.
Ganta, being the sole survivor of the incident, is charged with mass murder and sentenced to be imprisoned in Deadman Wonderland. With no way to prove his innocence, Ganta is doomed to a life of entertaining visitors as a Deadman.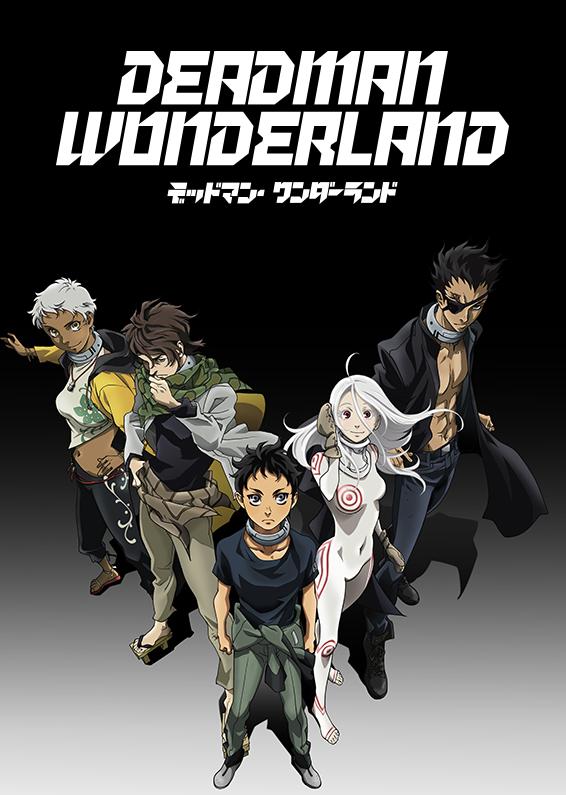 Image credit: IMDb
After an accident almost kills him, Ganta finds out that he has deadly power over his blood, granted by the red crystal shard in his chest. He sets out to escape but has to face off other Deadmen and the prison guards.
Available on: Netflix
---
8. Hellsing Ultimate (2006)
---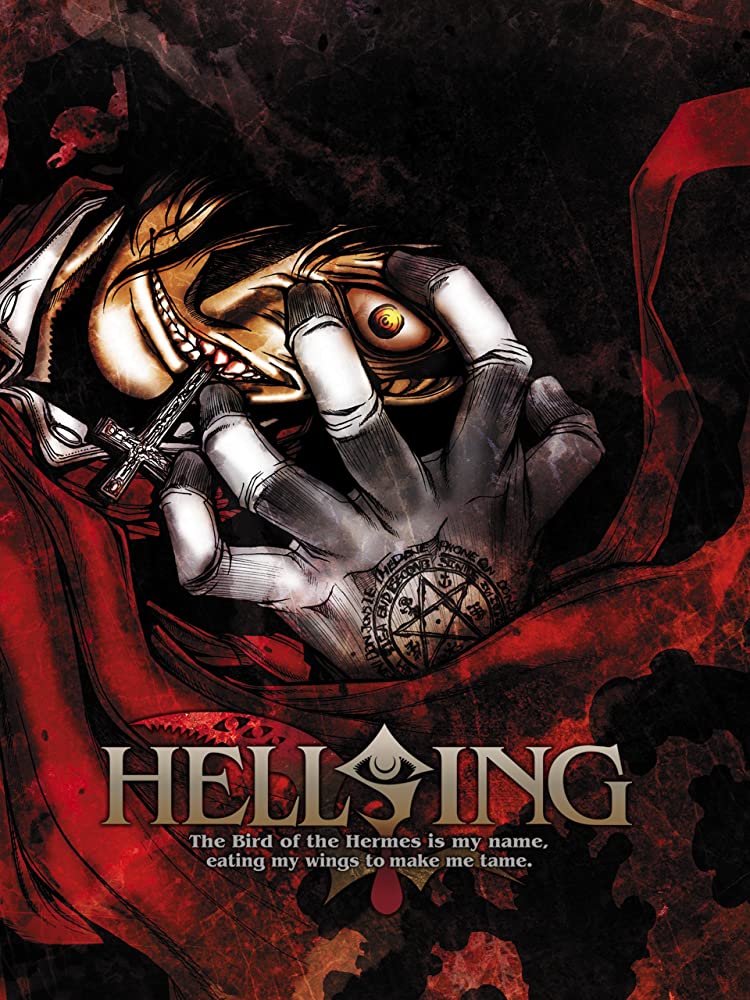 Image credit: IMDb
The Hellsing Organisation protects England from supernatural threats by destroying the undead and other things that go bump in the night. Alucard – the original and most powerful vampire – is a faithful servant of the organisation after he lost a battle to the original leader.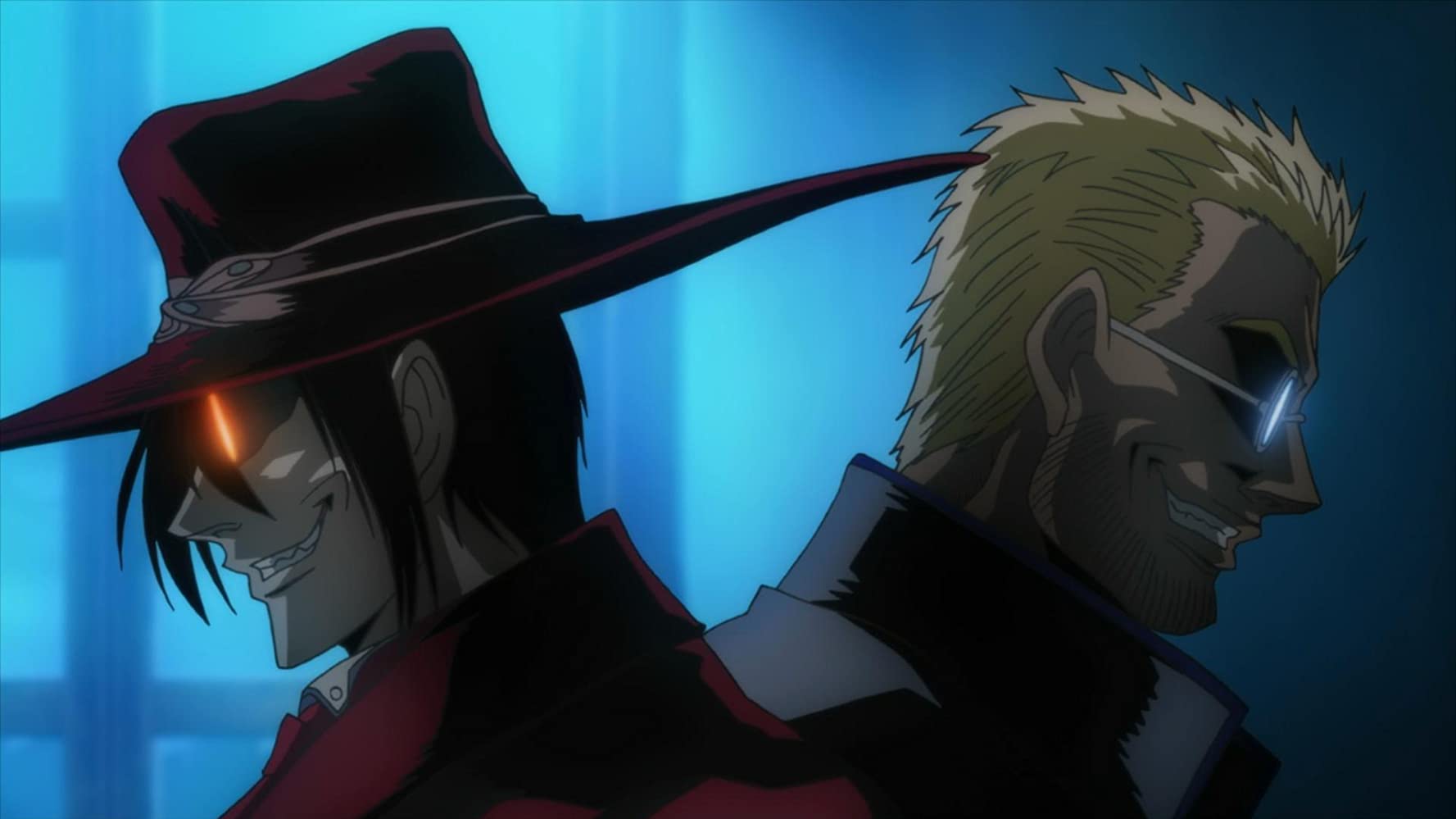 Image credit: IMDb
Hellsing follows the organisation and Alucard as they fight against the living dead and their endless bloodlust, and uncover a Nazi plot to usher a new Reich with an army of vampires.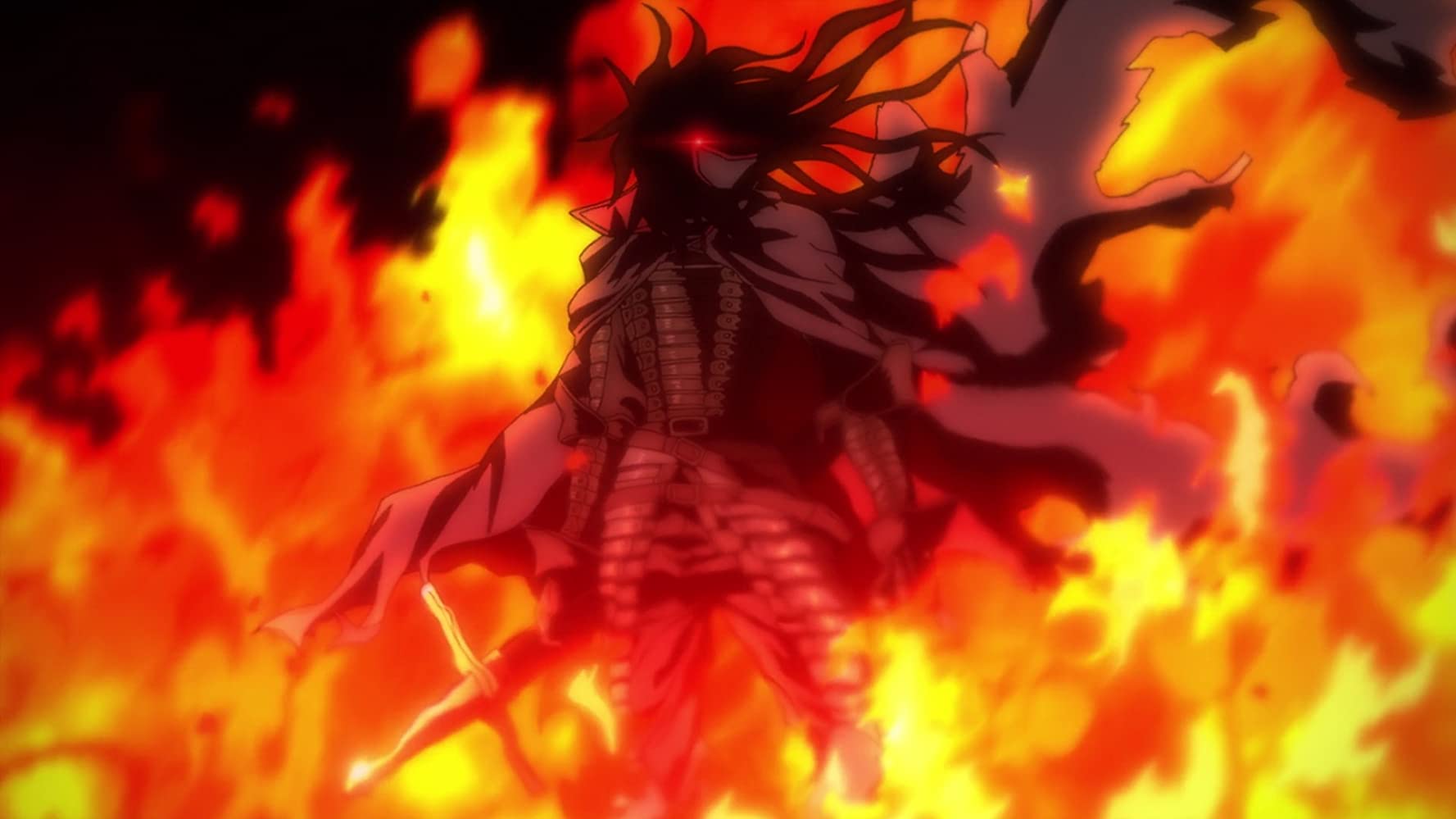 Image credit: IMDb
Hellsing Ultimate (2006) is a series of original video animations (OVA) made for home release, rather than for television broadcast. It has a higher production value than the original Hellsing (2001) and is more faithful to the manga.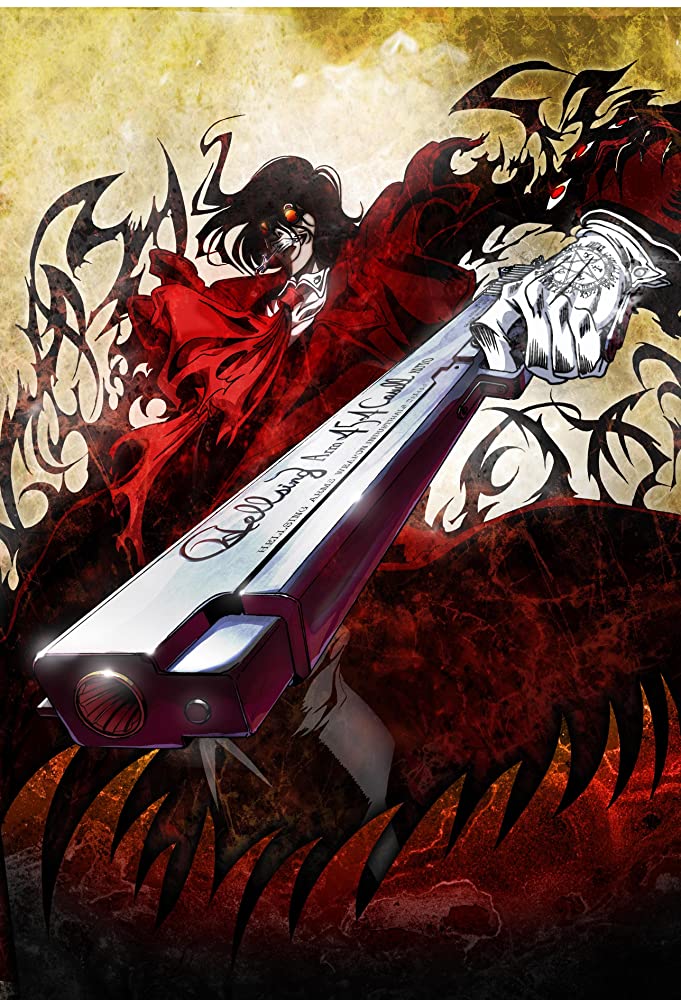 Image credit: IMDb
Available on: Hulu (Hellsing Ultimate), Netflix (Hellsing and Hellsing Ultimate)
---
9. Hell Girl (2005 – 2017)
---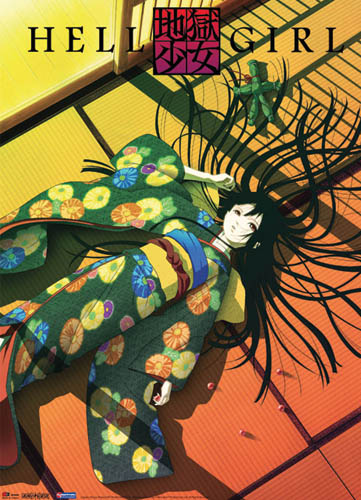 Image credit: IMDb
What if there was a way to exact revenge on someone by dragging that person to hell, via an online service? Hell Girl is about a website that allows people to engage the services of Ai Enma, the titular jigoku shoujo (地獄少女), or Girl from Hell.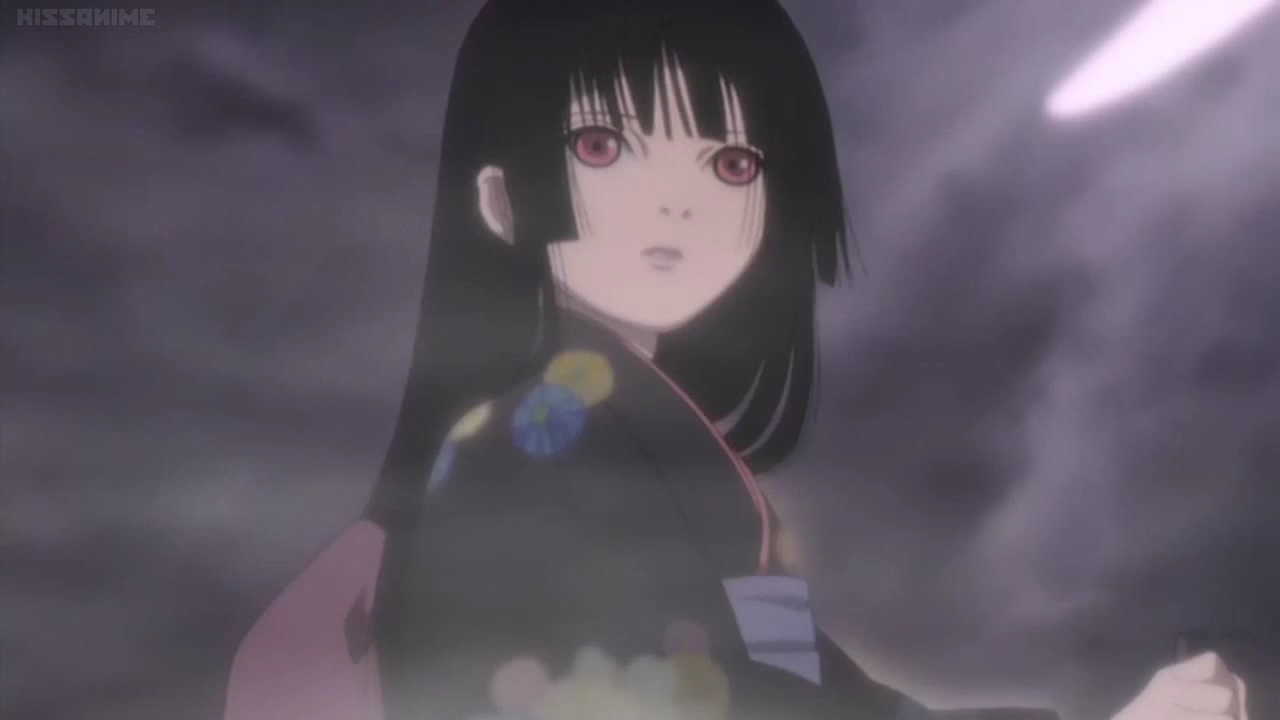 Image credit: IMDb
Hell Girl is an anthology series of tormented characters pushed to their breaking point, so much so that they'd do anything to exact revenge. They'd submit a request on Hell Correspondence, a supernatural website rumoured to be able to get rid of another person. Once a name is submitted on the website's text box, Ai Enma would appear and present a straw doll with a red string around its neck to the begrudged client.
The doll is like a confirmation – by pulling on the red string, the client would immediately send the target to hell. However, there is a condition – by pulling the string and utilising the Hell Correspondence system, the client would also be sent to hell when they die.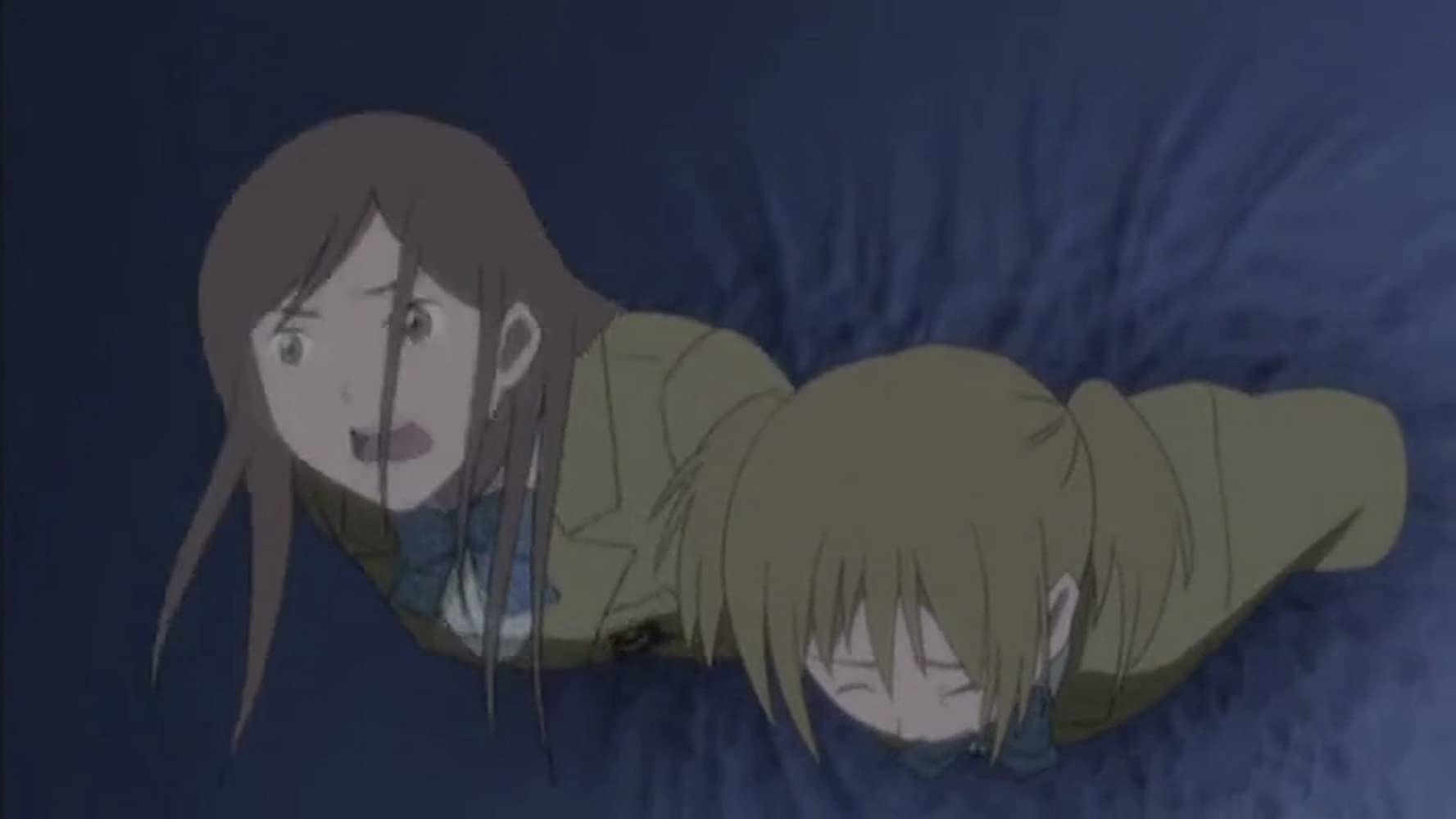 Image credit: IMDb
Hell Girl isn't just a horror/thriller flick. It explores the themes of injustice, hatred, and revenge. It also addresses issues such as bullying, violence, torture, animal cruelty, insanity, and other socio-psychological themes. 
Available on: Amazon Prime
---
10. Ghost Hunt (2006 – 2007)
---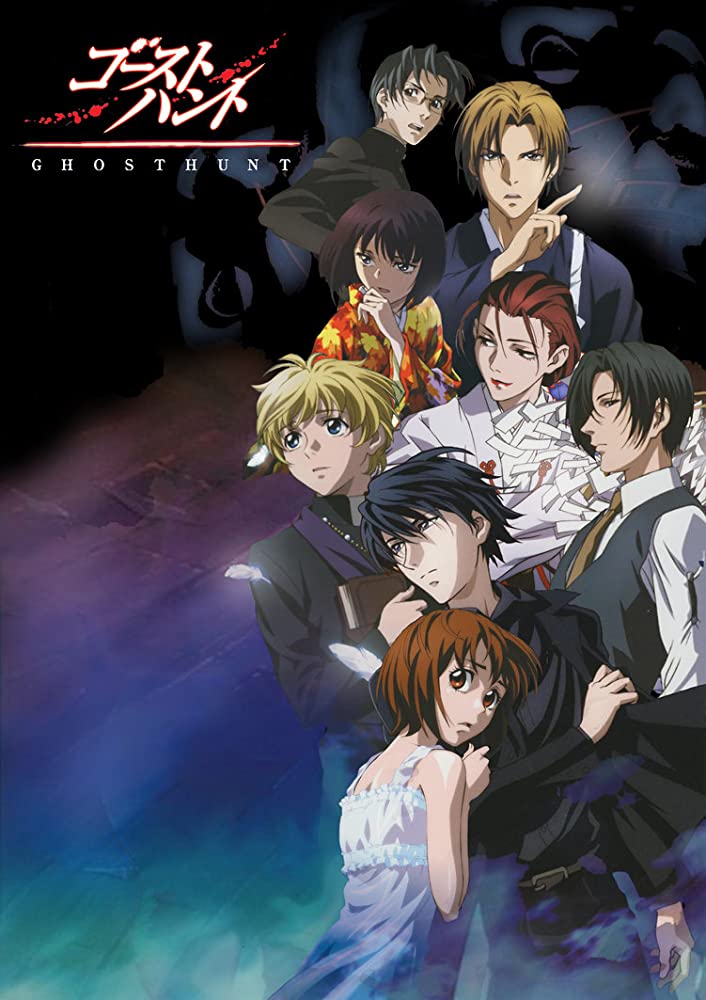 Image credit: IMDb
Ghost Hunt chronicles the Shibuya Psychic Research Centre and their investigations of supernatural phenomena around Japan.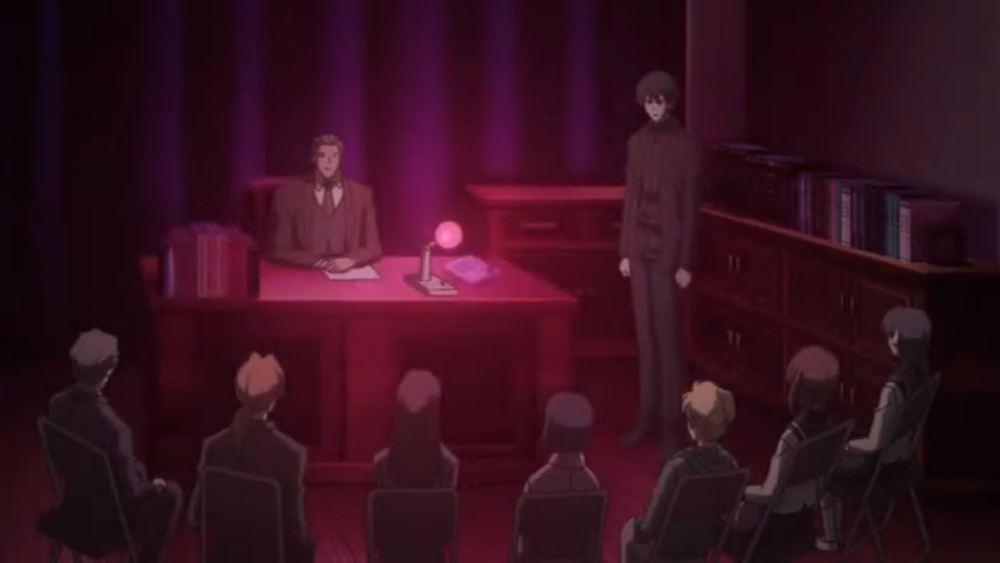 Image credit: Caramelsprinkles12/Ghost Hunt Fandom
The motley crew of spiritualists is led by Kazuya Shibuya, a narcissistic teenage manager, and joined by Mai Taniyama, a first-year high school student who becomes his assistant. The team also includes a monk, a shrine girl, and an Australian Catholic Priest – an interesting mix, to say the least.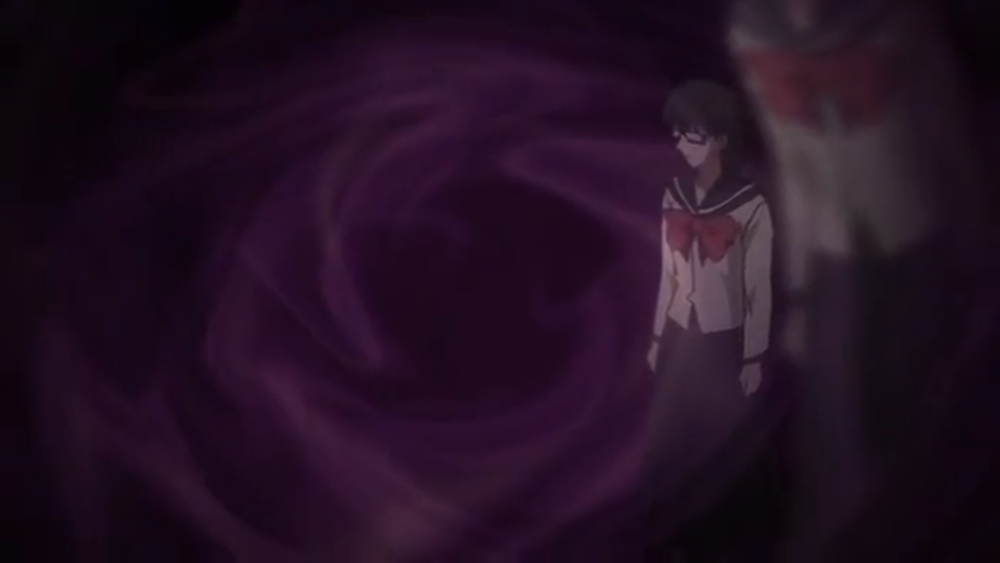 Image credit: Caramelsprinkles12/Ghost Hunt Fandom
Based on a popular light novel that has been left incomplete since 1994, Ghost Hunt is a classic thriller investigation series about the occult. It isn't the scariest anime series, but it does give you a good spook, making it fun for first-time watchers and old-timers alike.
Available on: Funimation, Amazon Prime
---
11. Parasyte: The Maxim (2014 – 2015)
---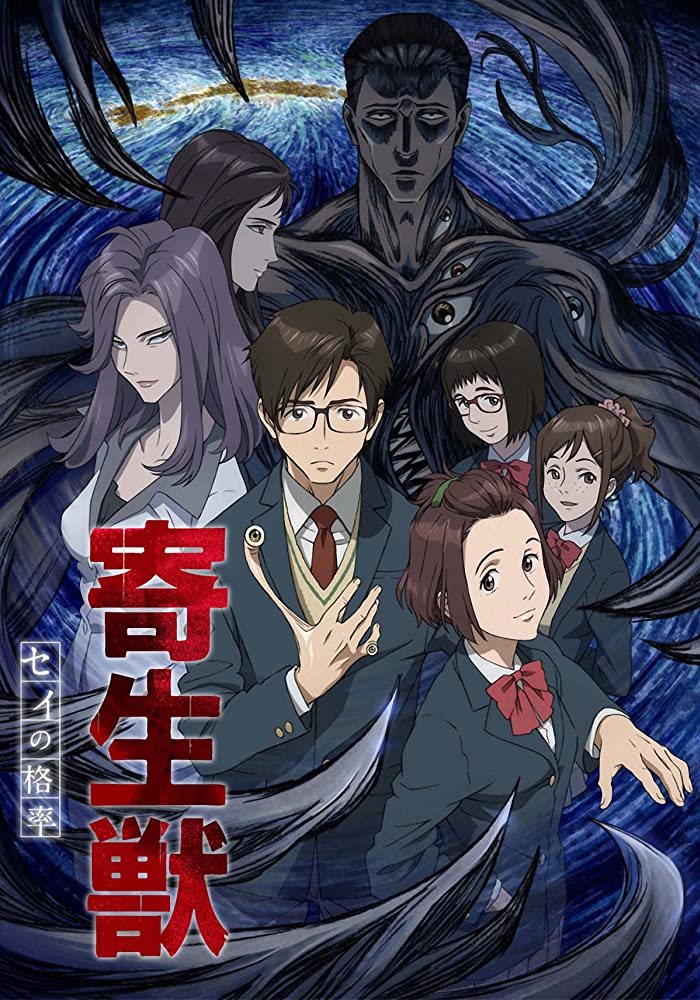 Image credit: IMDb
Humanity is no longer at the top of the food chain – a terrifying new species has appeared, and human beings are at their mercy.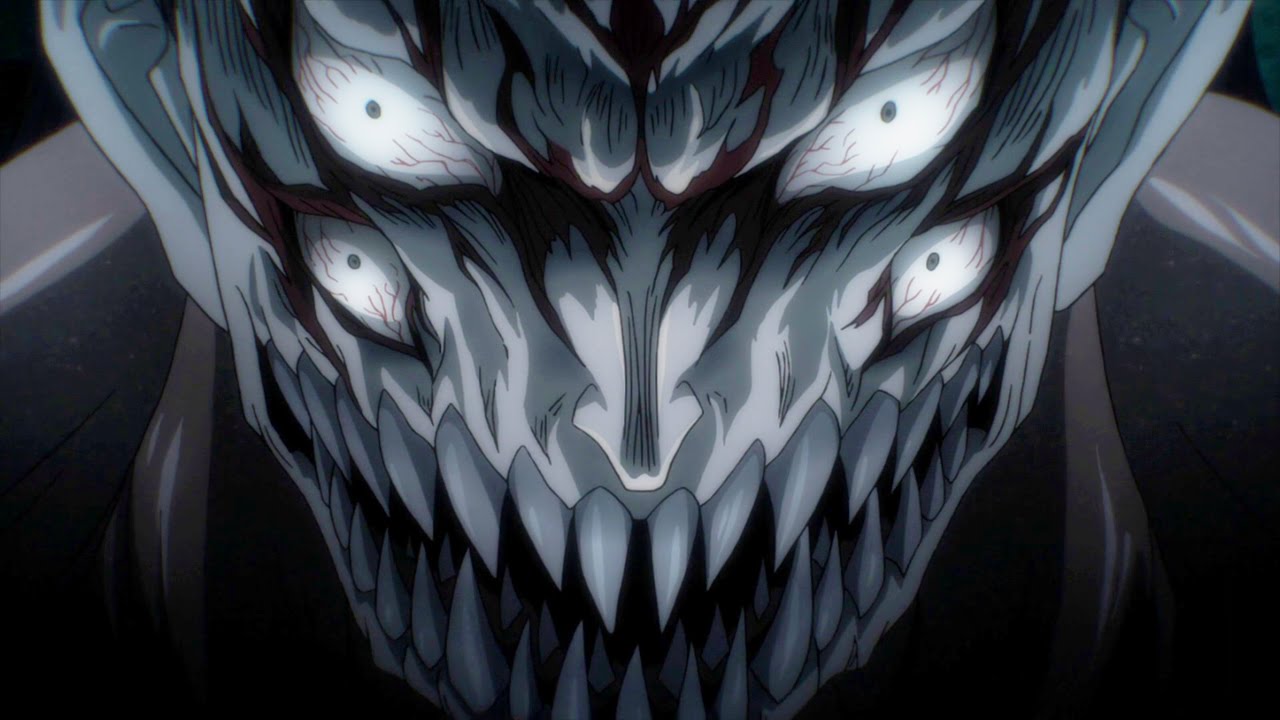 Image credit: IMDb
17-year-old high school student Shinichi Izumi is a kind boy, but he's also a bit of a wimp. One night, he wakes up to find a worm-like creature burrowing into his hand and making its way towards his brain. He manages to stop the worm, but discovers that his right arm has been eaten and replaced by the sentient, shapeshifting, and highly intelligent being. Shinichi names it Migi, which is Japanese for "right".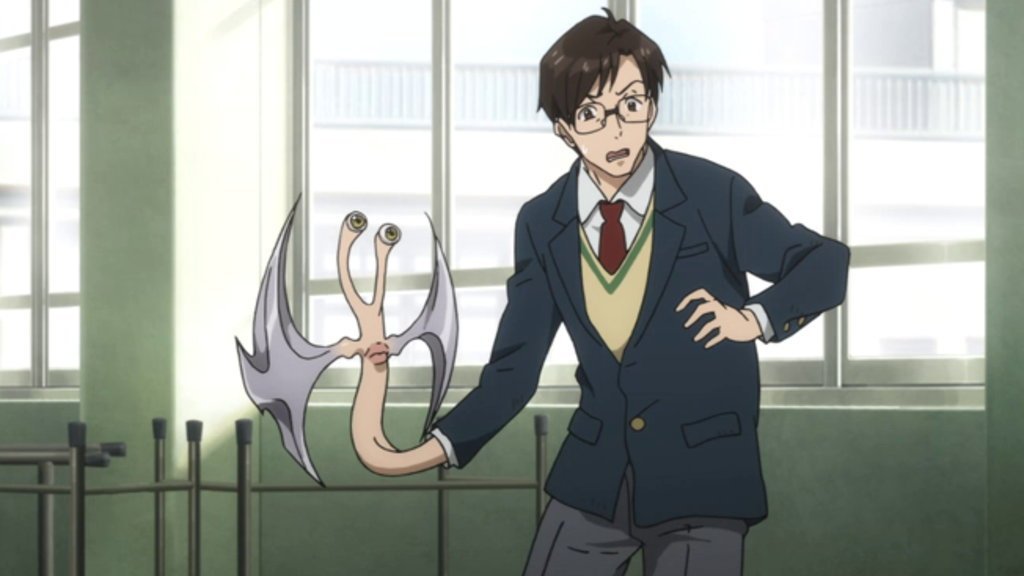 Image credit: IMDb
It is revealed that these creatures devour and replace the head of humans, and take on the guise of the host to prey on more humans. Because these alien beings are shapeshifters, they are hard to detect and have already infiltrated society. It doesn't help that they're incredibly deadly and cannot be killed easily.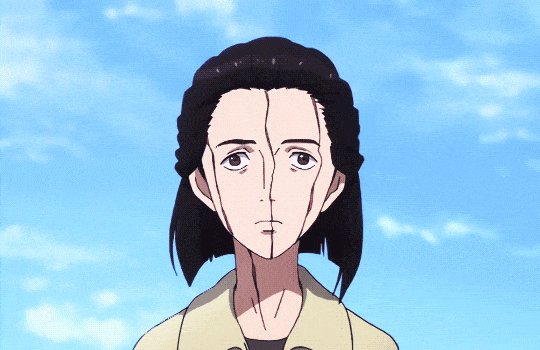 ​
Image credit: Kiseijuu Fandom
Several of these man-eating monsters realise that Shinichi and Migi are an anomaly and attack them, forcing the unlikely pair to work together to survive. When Shinichi's loved ones are preyed on by the parasitic monsters, his and Migi's symbiotic relationship is put to the test.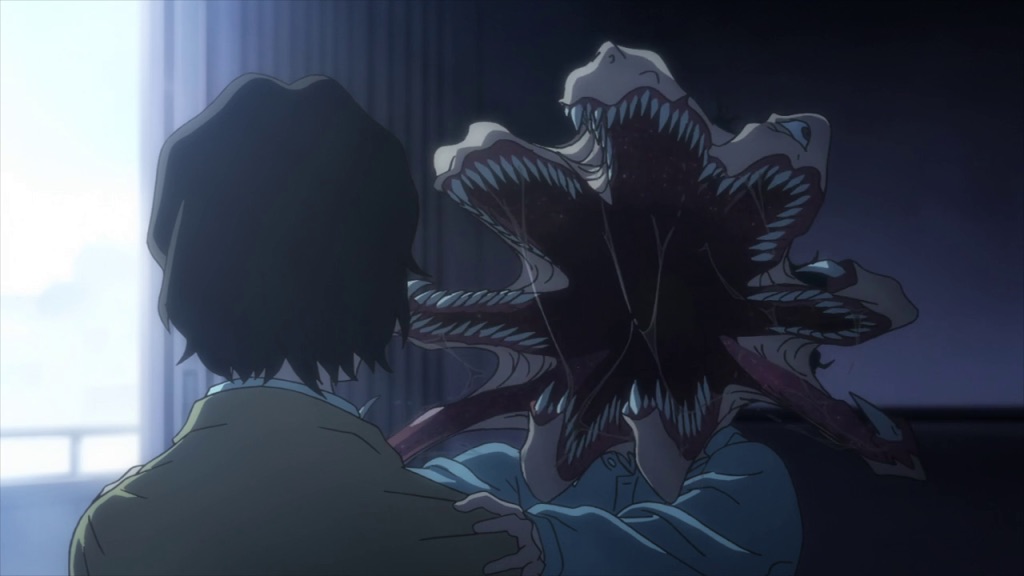 Image credit: IMDb
Parasyte is a sci-fi horror series that's based on a manga that ran from 1989 to 1995. There are plenty of iconic scenes of alien parasites feasting on human flesh – it's the stuff that nightmares are made of. It's also a psychological flick that discusses what humanity is, the ecological impact of humans, and where we stand on the food chain.
Available on: Netflix, Hulu, Crunchyroll
---
Horror anime series
---
Anime has a wide range of genres and there's something for everyone, whether you're a chick-flick lover or fan of gory horror. If you find someone who still insists that anime is only for kids, just dare them to watch a few of these horror anime series – we guarantee that they'll change their mind. 
Need more stories about things that will send a chill down your spine? Be sure to check out some of the most haunted places in Japan to get your fix.
Check out these articles: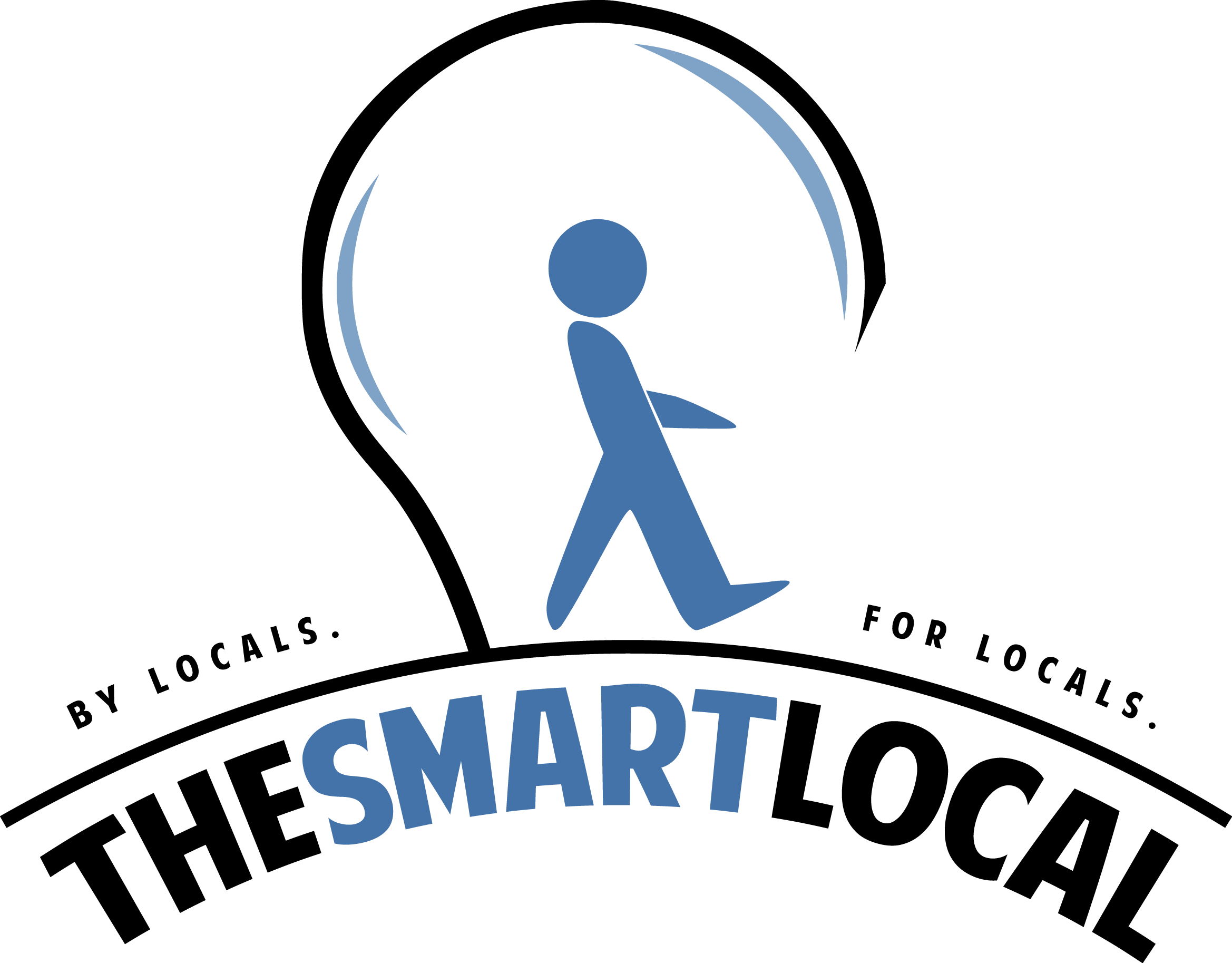 Drop us your email so you won't miss the latest news.