Mountains in Japan
---
Mountain culture in Japan runs deep. From a national climbing frenzy that started in the 1980s due to the popularisation of a book titled 100 Famous Japanese Mountains, to designating 11th August as Mountain Day, it's clear that the Japanese take their mountains seriously.
While Mount Fuji has become the mountain synonymous with Japan, there are plenty of other lesser–known mountains in Japan that are just as photogenic as the national icon. Check out these 10 mountains in Japan with breathtaking views that will pique your interest. 
---
1. Mount Iwate – Iwate Prefecture
---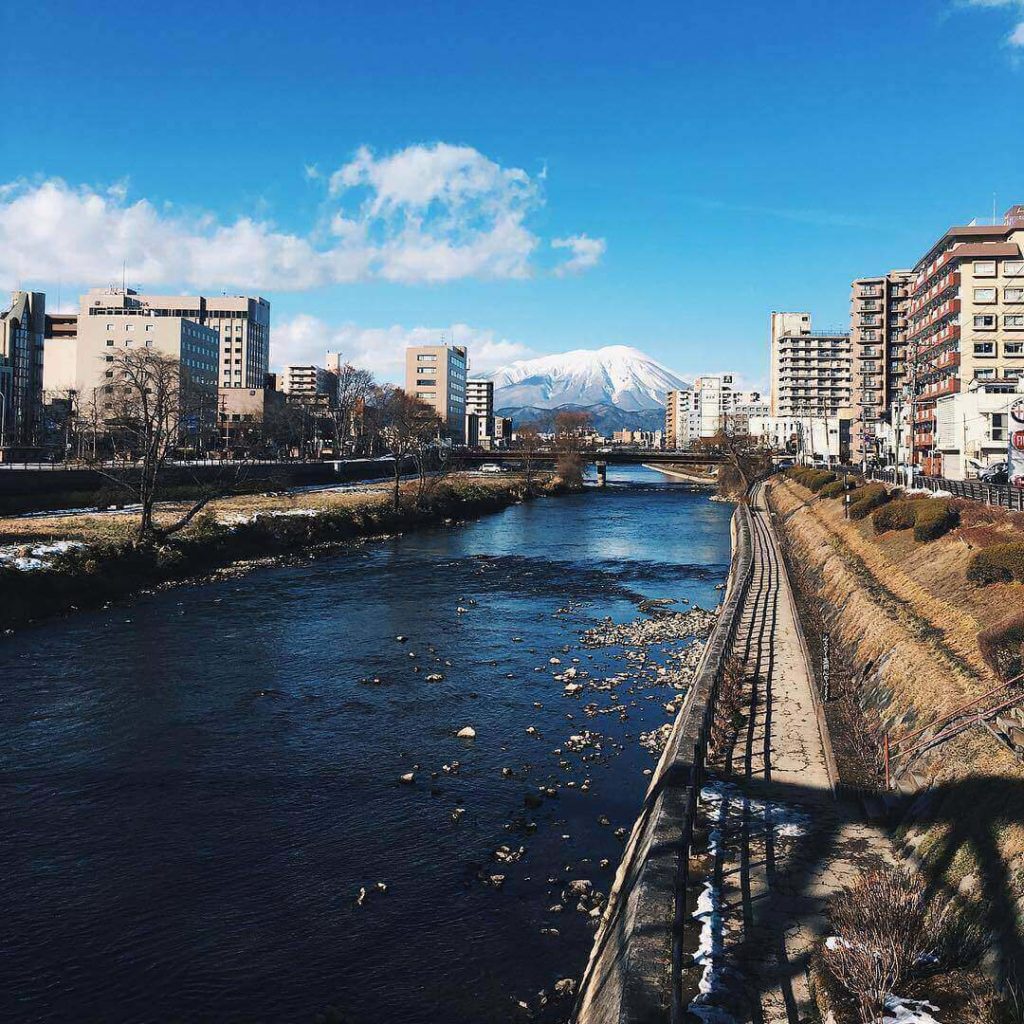 View of Mount Iwate and Kitakami River from Kaiunbashi in Morioka, Iwate Prefecture.
Image credit: Xiu Ting Wong
At 2,038 metres, Mount Iwate is the highest mountain in Iwate Prefecture. One of the best spots to see the mountain is from Kaiunbashi (開運橋), a bridge located in the central part of Morioka City and across the Kitakami River. On a clear day, visitors can enjoy the beautiful view of Mount Iwate overlooking the river.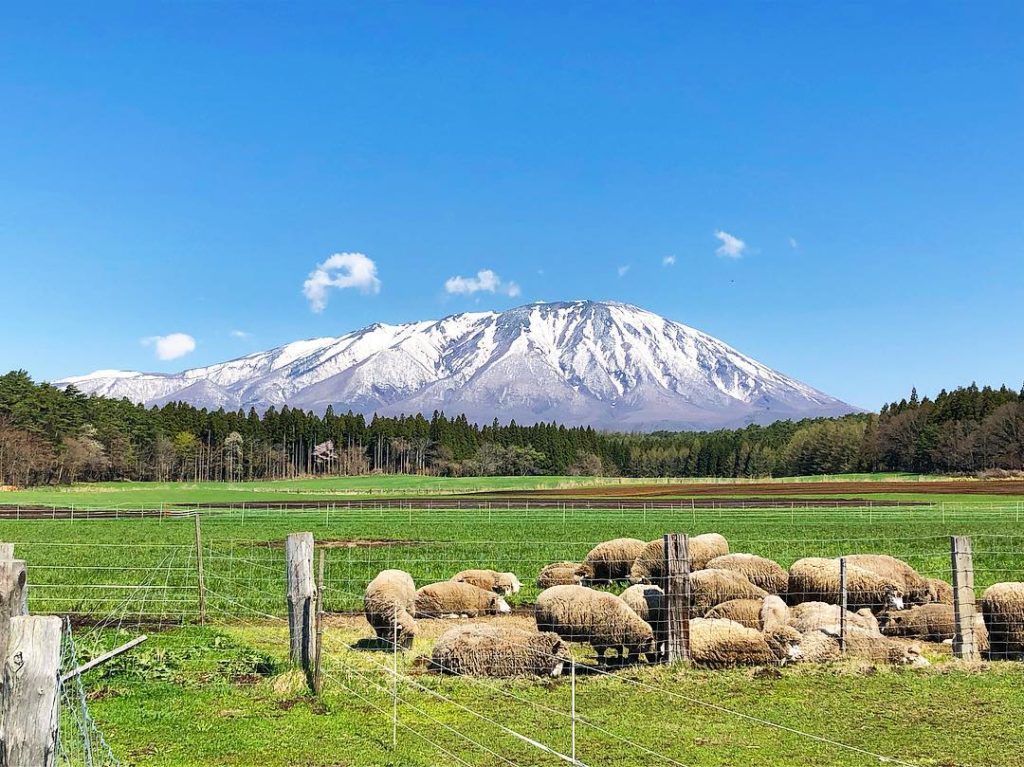 View of Mount Iwate from Koiwai Farm in Iwate Prefecture
Image credit: @raduree 
Depending on where it's viewed, the shape of the mountain may appear different as it comprises numerous peaks.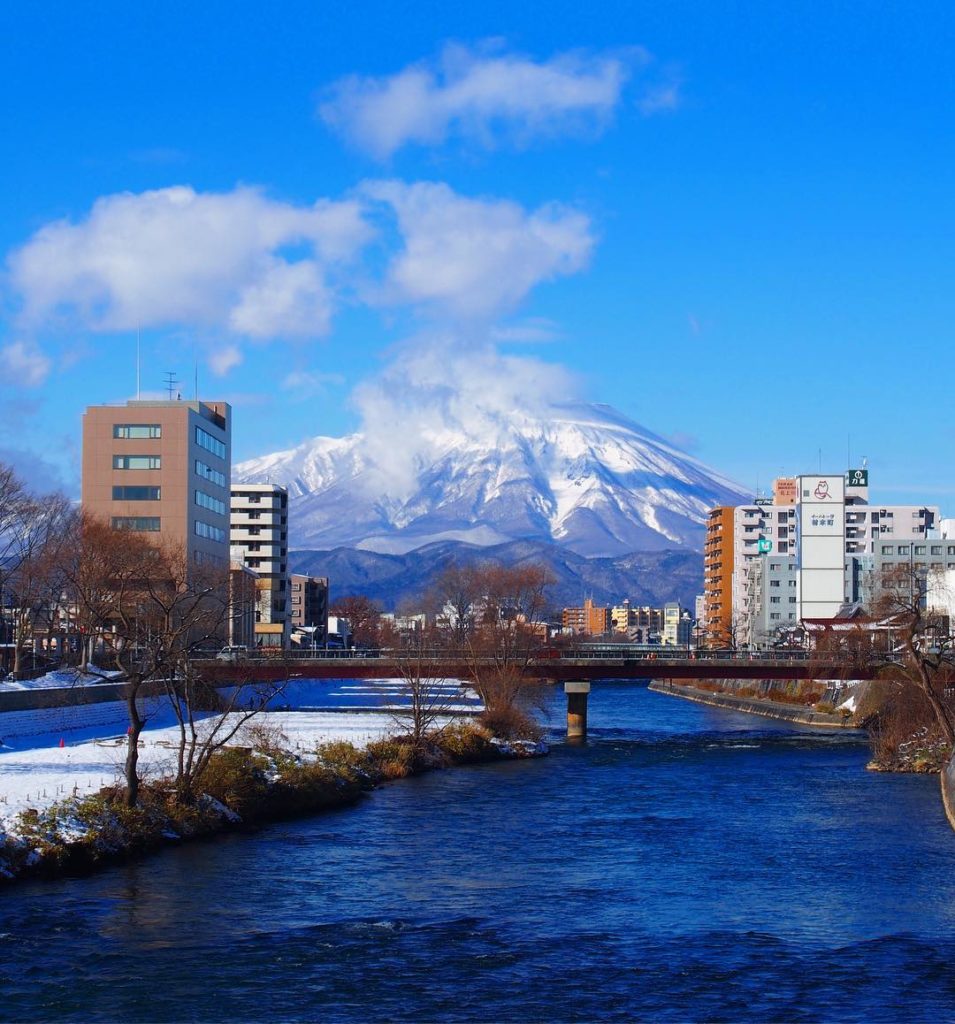 Close up of Mount Iwate near Kaiunbashi in Morioka
Image credit: @muu1313
Mount Iwate is often referred to as Nanbu Katafuji (南部片冨士) – "half-sided Mount Fuji of the Nambu area"- thanks to its similarity to Mount Fuji when viewed at certain angles. 
---
2. Sakurajima – Kagoshima Prefecture
---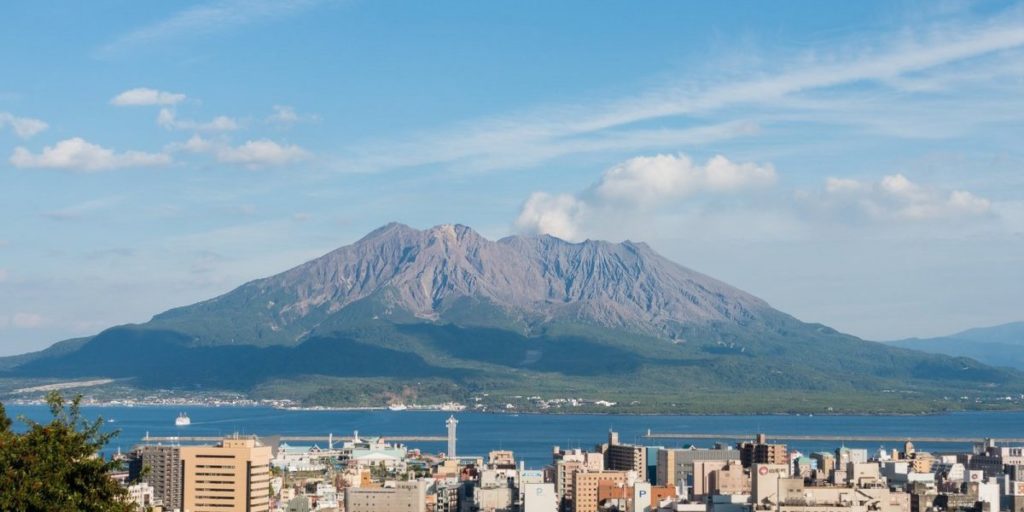 View of Sakurajima from Kagoshima City 
Image credit: Kagoshima Prefectural Visitors Bureau 
Just like how Mount Fuji has become synonymous with the image of Japan, Sakurajima is an iconic landmark that has come to represent Kagoshima.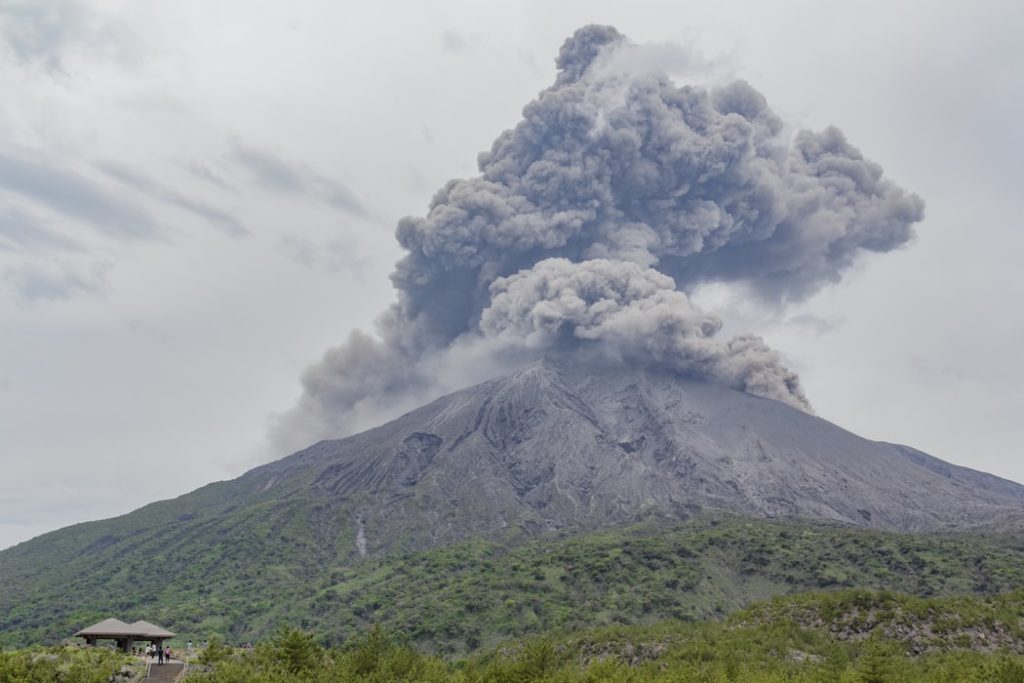 Daily eruption of Sakurajima
Image credit: Mitsuo Komoriya
As one of the most active volcanoes in Japan and the world, Sakurajima emits smoke regularly and minor eruptions are considered an everyday occurrence.
If you find yourself in Kagoshima City – just 4 kilometres away from Sakurajima – don't be surprised when you see locals walking around with umbrellas to protect themselves from the falling ash.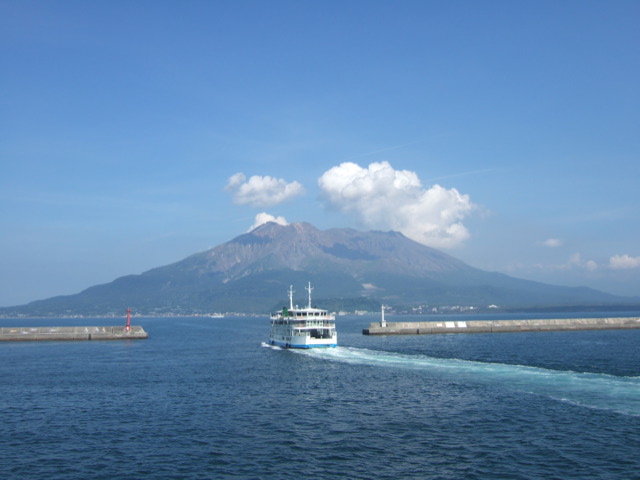 View of Sakurajima from Kagoshima harbour 
Image credit: Hiroaki
Although Sakurajima used to be an island, a major eruption in 1914 caused a massive lava flow that connected the island to the Osumi Peninsula on the opposite shore. 
---
3. Mount Daisen – Tottori Prefecture
---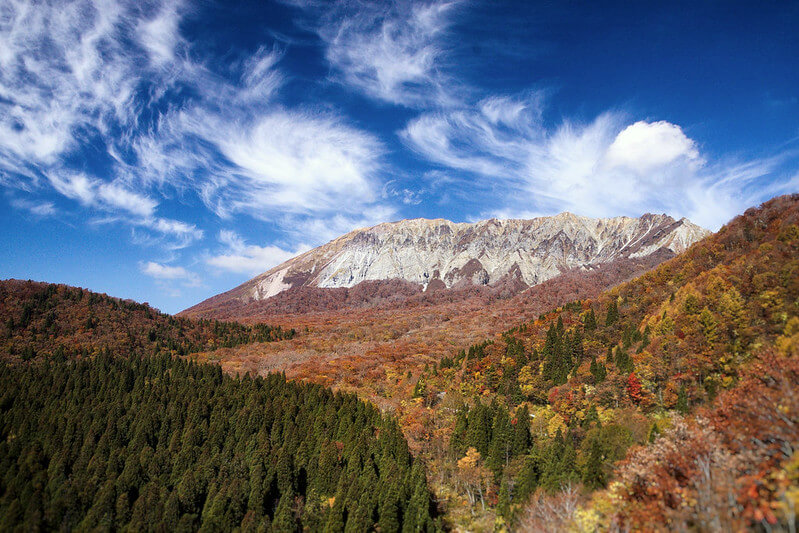 Image credit: mskt east
Standing tall at 1,729 metres, Mount Daisen (大山) lives up to its name by being the highest mountain in the Chūgoku region.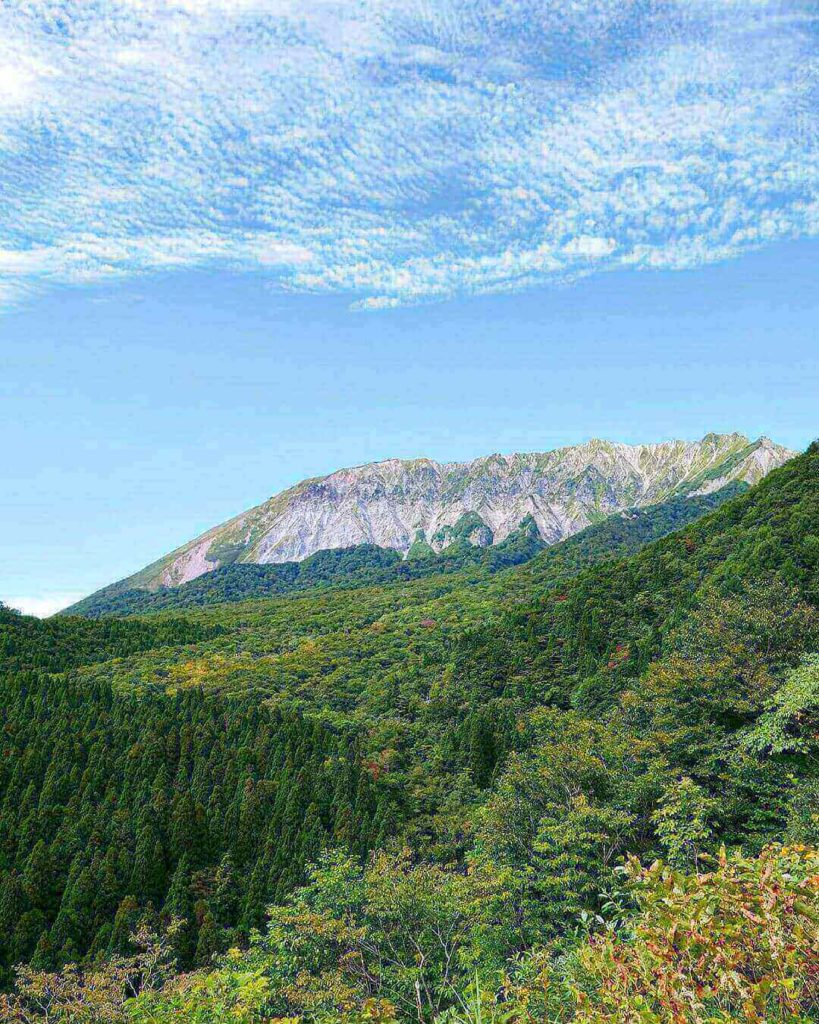 Image credit: @maknakamura
The picturesque Mount Daisen is a volcanic mountain, but thankfully, it has not erupted for several thousand years.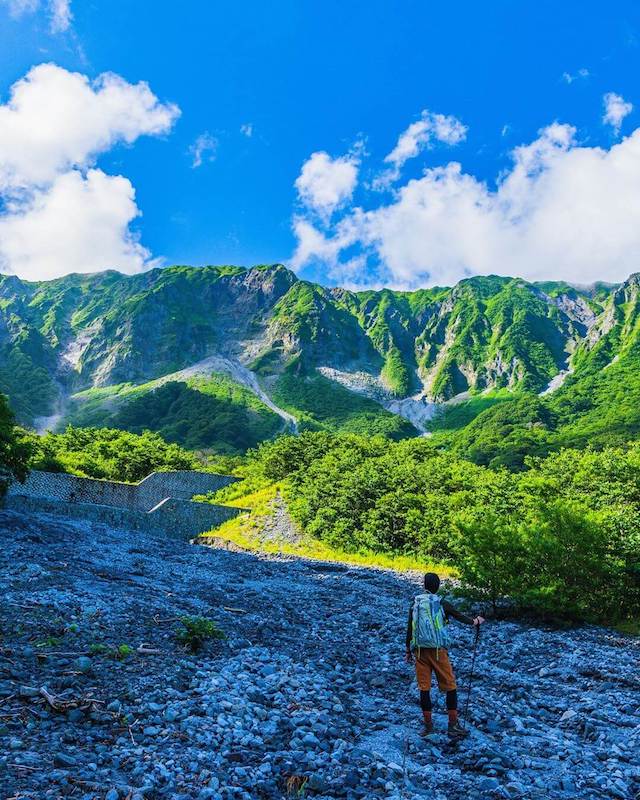 Image credit: @eric.n__
Due to its lush foliage and stunning views – especially in summer and autumn – the area has become a popular hiking trail for hikers and outdoor sports enthusiasts.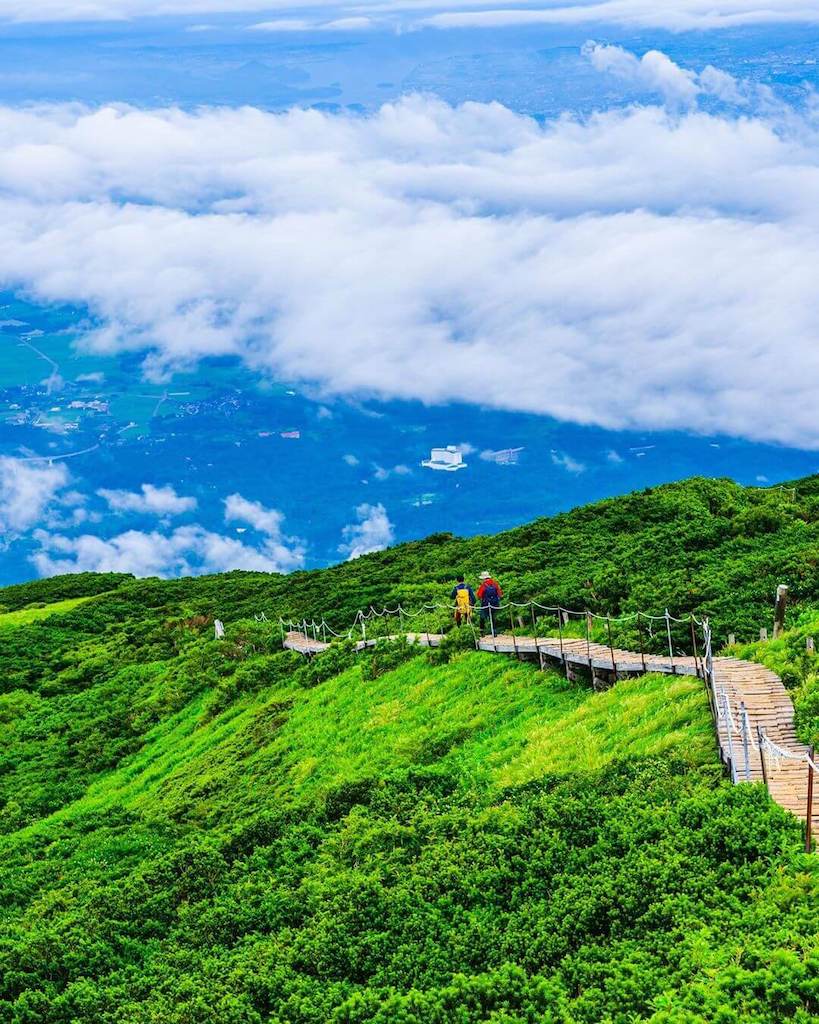 Image credit: @eric.n__
For centuries, the mountain was known as Ōgamiyama (大神山), which means "mountain of the great god". Worshipped and regarded as sacred as a kami (god), the mountain was off-limits to visitors until the 19th century. As a result, the surrounding beech forest was able to grow undisturbed.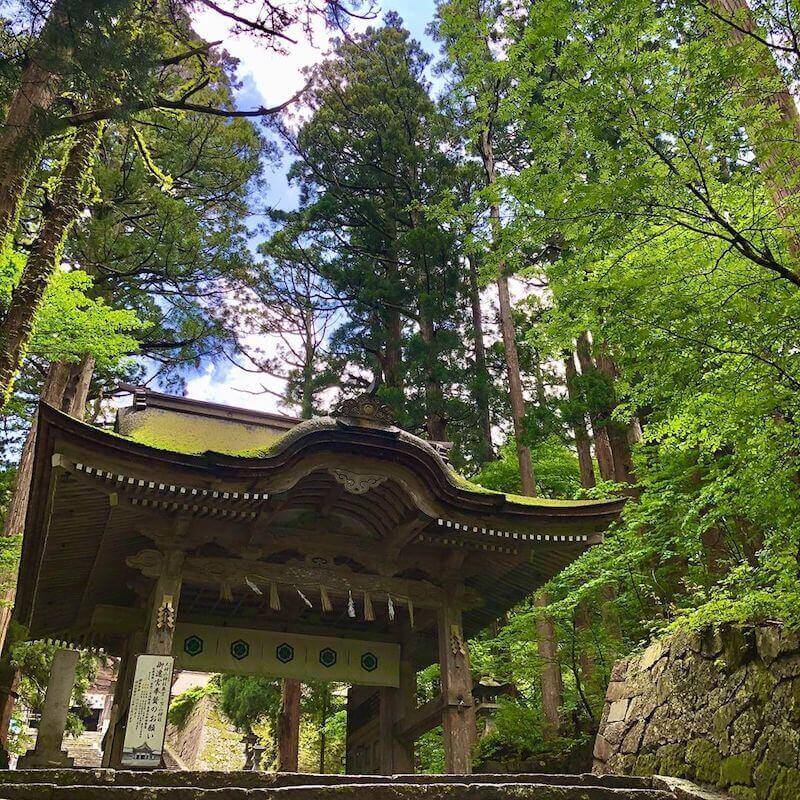 Ōgamiyama Shrine 
Image credit: @naoko_0120
Near the foot of the mountain, you'll find Daisenji, a Buddhist temple, and Ōgamiyama Jinja, a Shinto shrine. Both were pilgrimage sites from the 7th to 14th century. Before visitors begin their ascend to Mount Daisen, they can drop by the religious compound to pray for a safe hike. 
---
4. Mount Daimonji – Kyoto Prefecture
---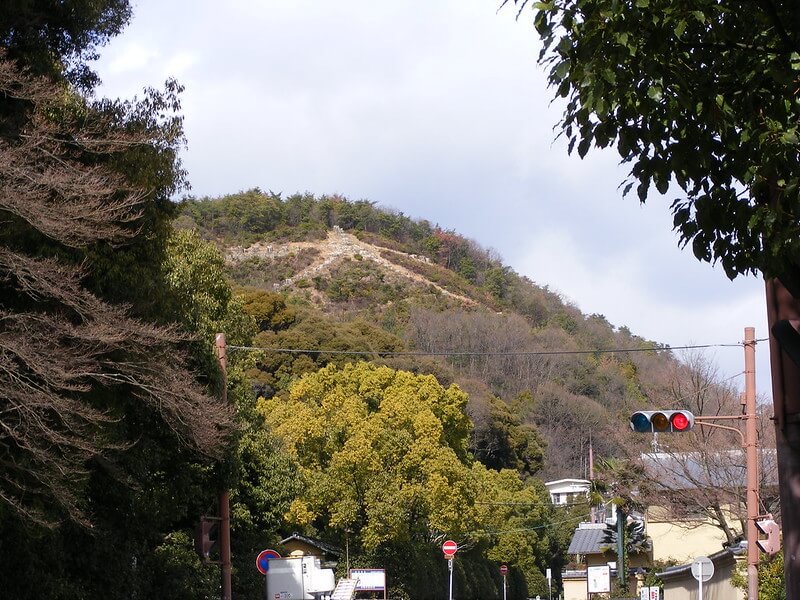 Image credit: paranoidnotandroid
In Kyoto, traditional shrines and temples may hog the spotlight most of the time, but the unassuming Mount Daimonji is the star of the show once a year.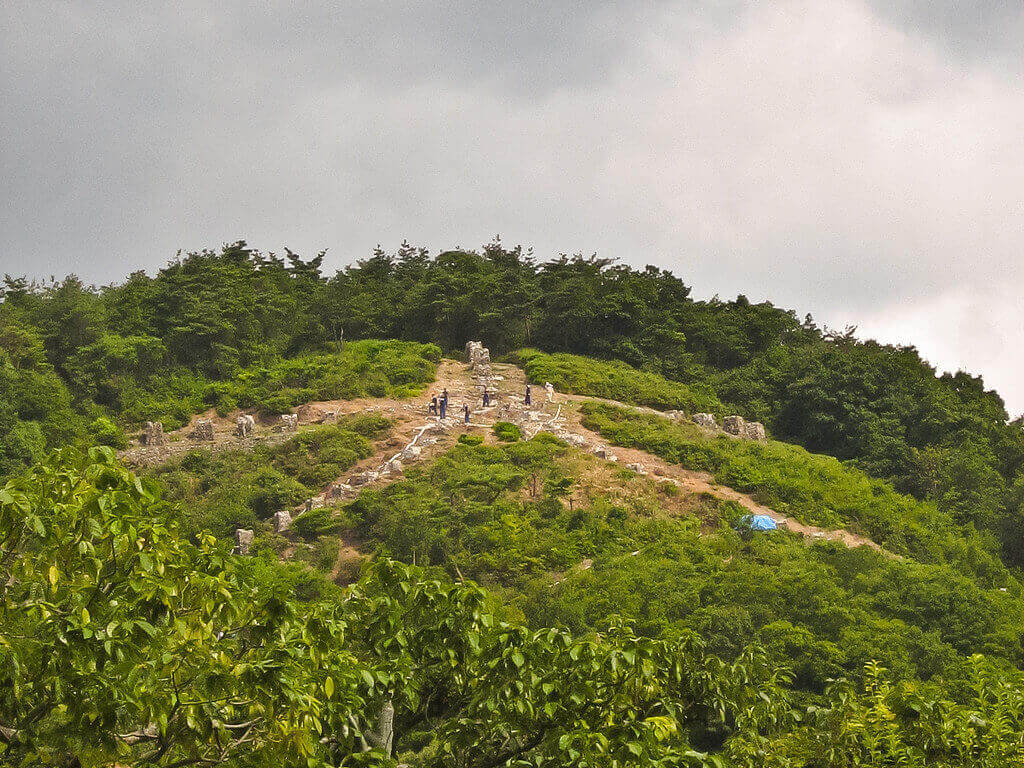 Image credit: SteFou!
Every year on 16 August, gozan no okuribi (五山の送り火) – the final culmination of the Obon festival – is held to honour the spirits of ancestors. Huge kanji characters on 5 mountains across Kyoto are set ablaze to celebrate the end of the festival.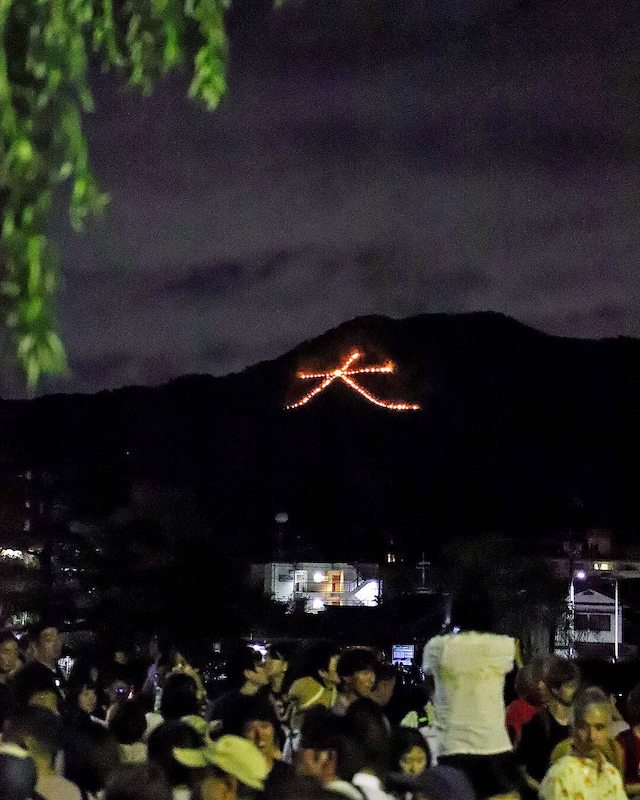 Image credit: @bunstagram_kyoto
The most famous bonfire, shaped like 大 (dai, "big"), is lit on Mount Daimonji and can be seen from many locations in the city. For the rest of the year, the kanji character remains inscribed on the mountain's green hills, unlit. 
---
5. Mount Iwaki – Aomori Prefecture
---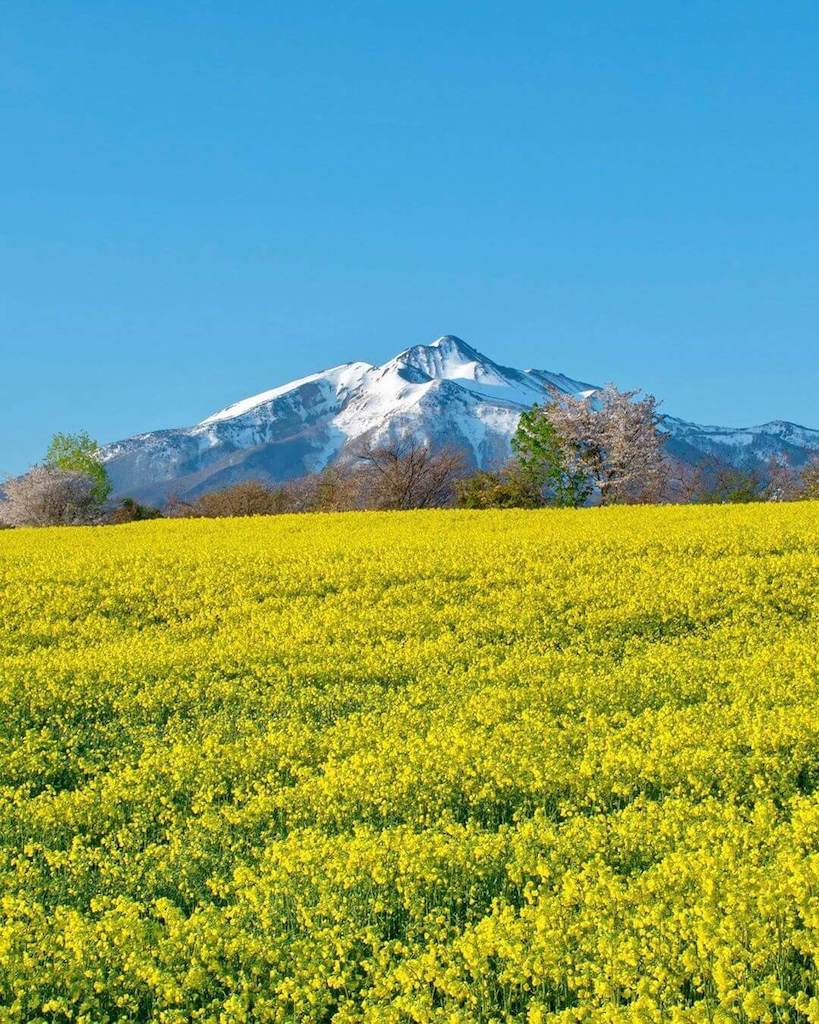 Image credit: @sontoku3
Located in Aomori Prefecture, 15 kilometres from Hirosaki City, Mount Iwaki is a volcanic mountain that has been relatively inactive since its last eruption in 1863.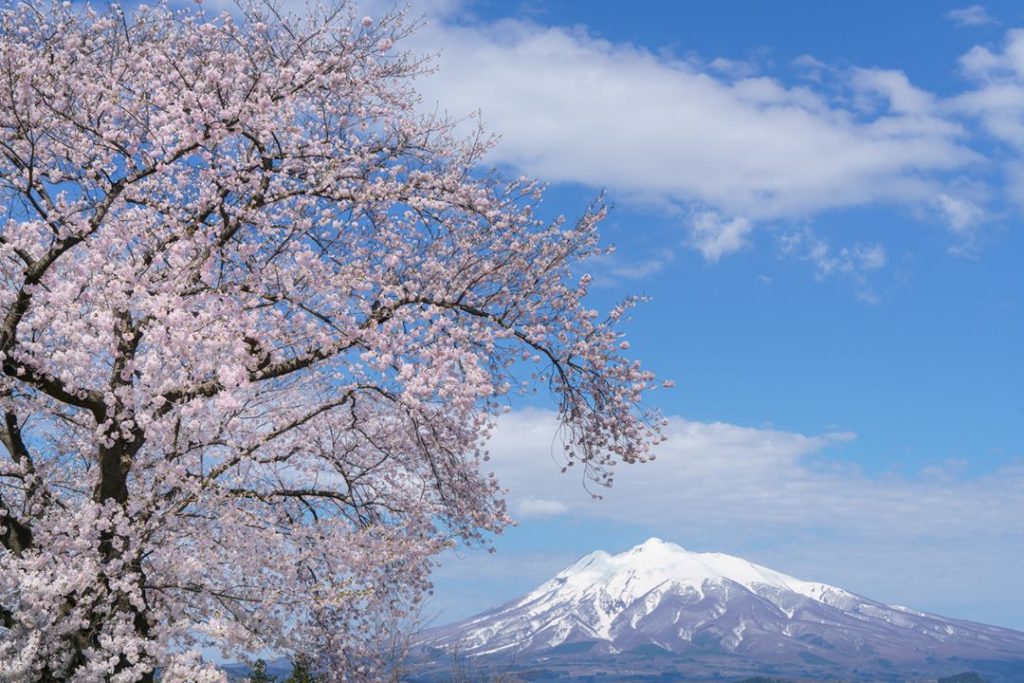 Image credit: @tak_naka_
Towering at 1,652 metres in the southwest portion of Tsugaru Plain, it is the tallest mountain in the prefecture.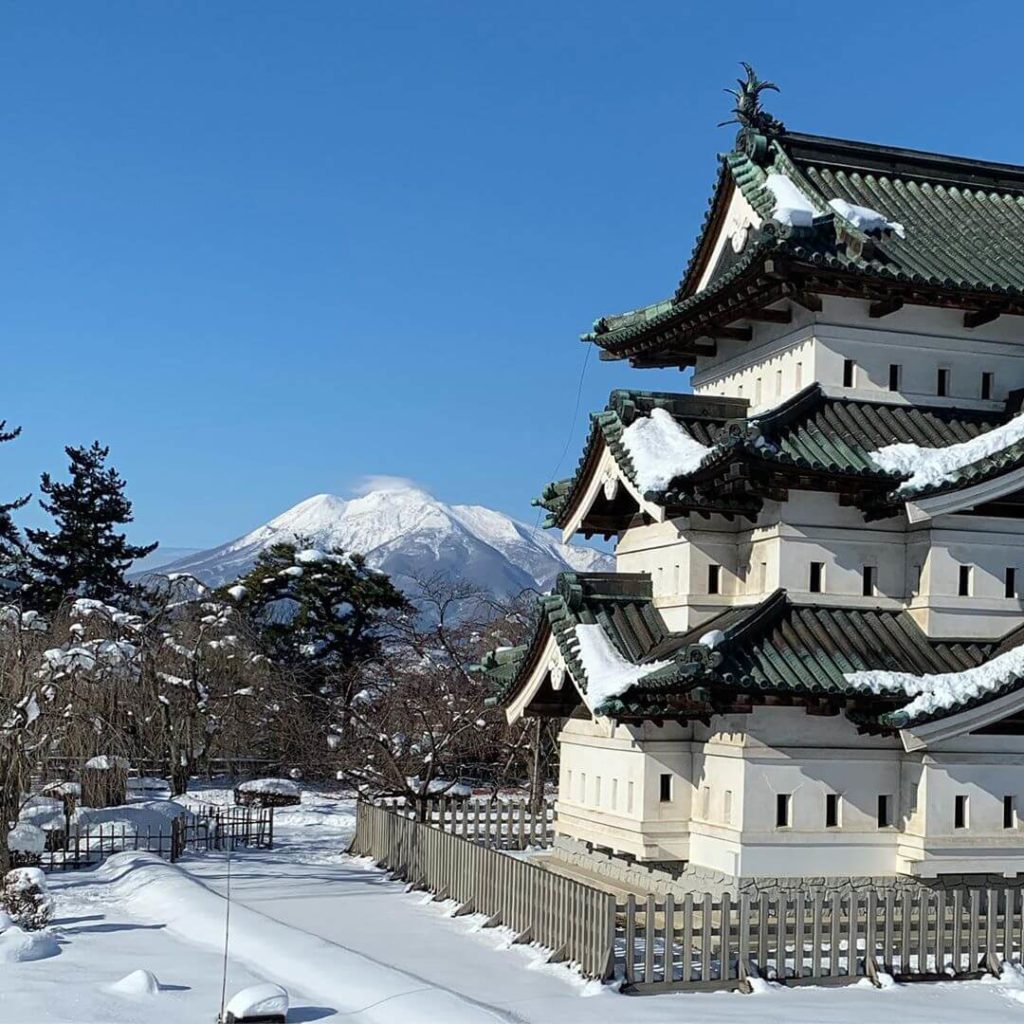 View of Mount Iwaki from Hirosaki Castle
Image credit: @nagoshinoharae
Due to its conical shape and snow-capped peaks, the locals have dubbed the mountain "Tsugaru Fuji" (津軽富士) – "Mount Fuji of the Tsugaru area".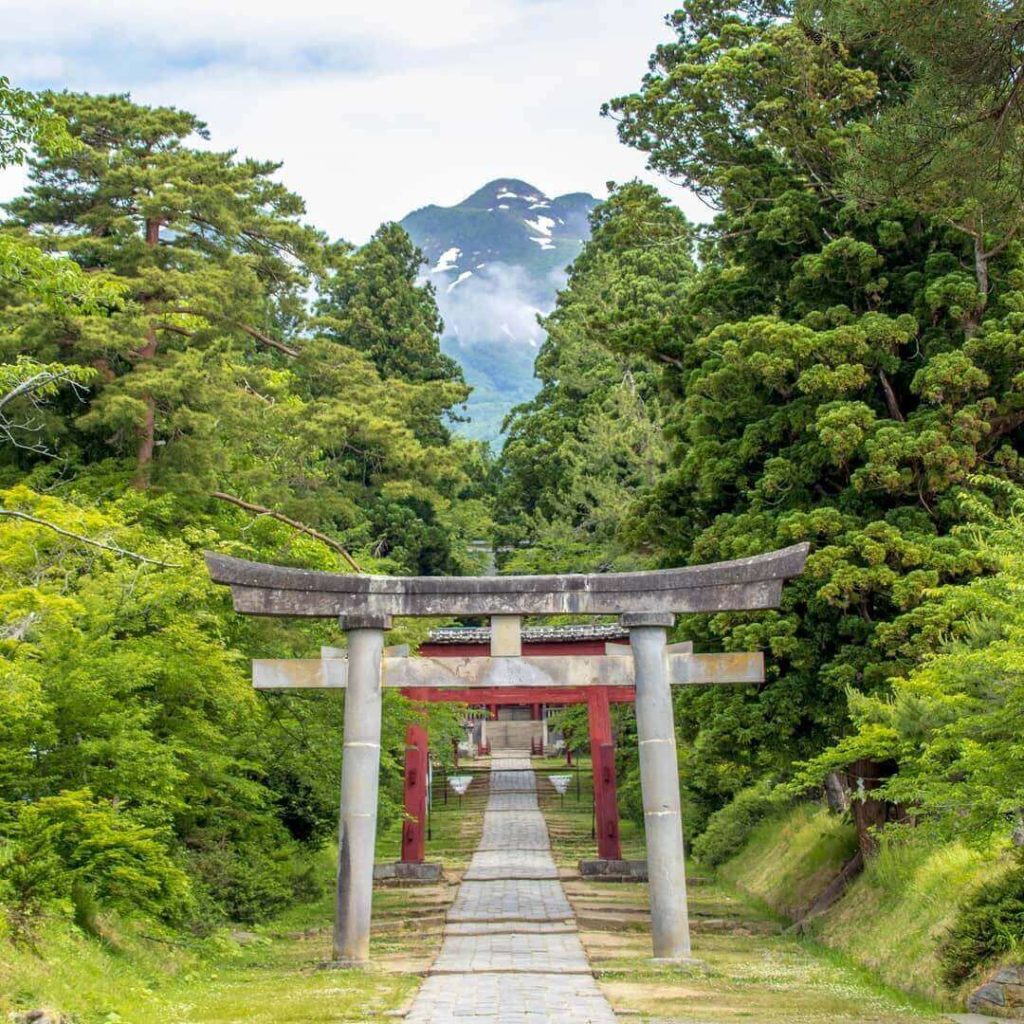 Iwakisan Shrine at the foot of Mount Iwaki 
Image credit: @marugotoaomori
Climbing up Mount Iwaki is a popular local pastime, but don't be mistaken – the climb to the top isn't for the faint of heart. Due to its steep elevation, it takes around 4 to 5 hours to reach the summit from Iwakisan Shrine, the starting point that's located at the foot of the mountain.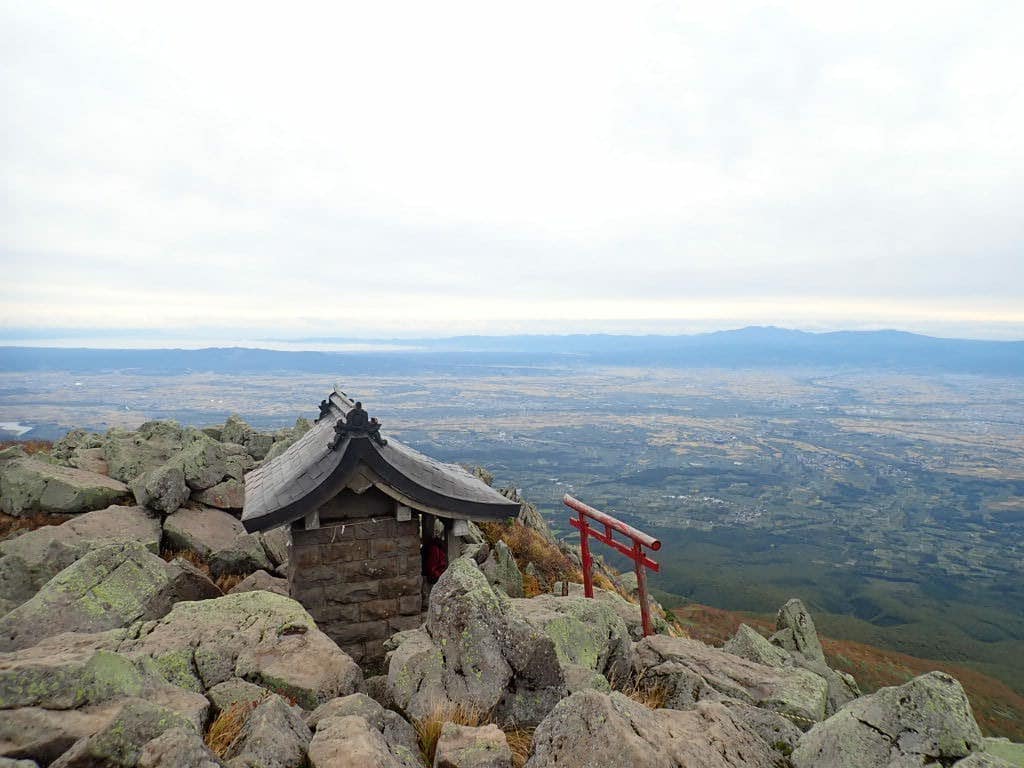 Iwakisan Shrine at the top of Mount Iwaki 
Image credit: @tabi_run_0105
Despite the challenge, many mountain enthusiasts aim for the summit in the wee hours of the morning in hopes of catching the sunrise. 
---
6. Hotaka Mountain Range – Nagano and Gifu Prefecture
---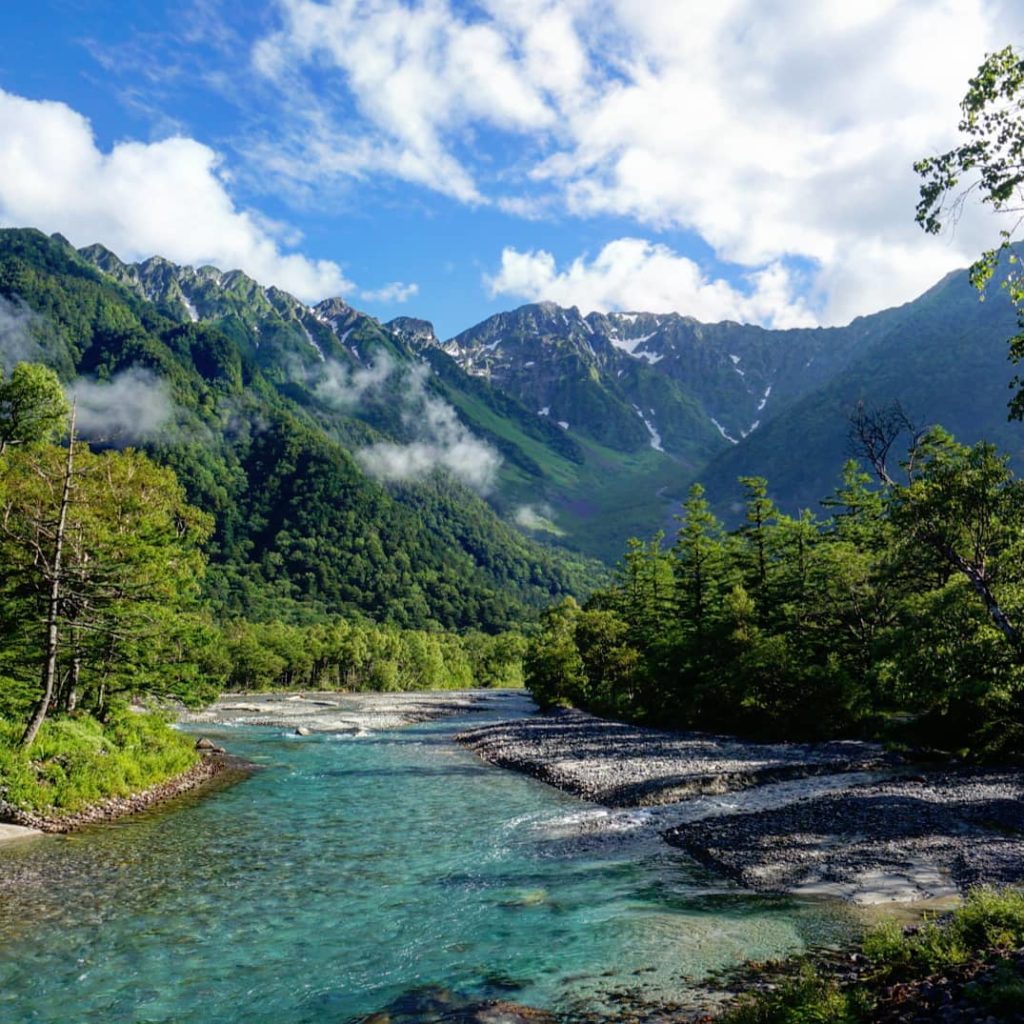 View of Mount Hotaka and Azusa River from Kappa Bridge in Kamikōchi
Image credit: @gosenjaku_hotel_kamikochi
The Hotaka Mountain Range stretches across Gifu and Nagano Prefecture, and can be seen best from Kamikōchi, a remote mountainous highland valley located in Chubu Sangaku National Park.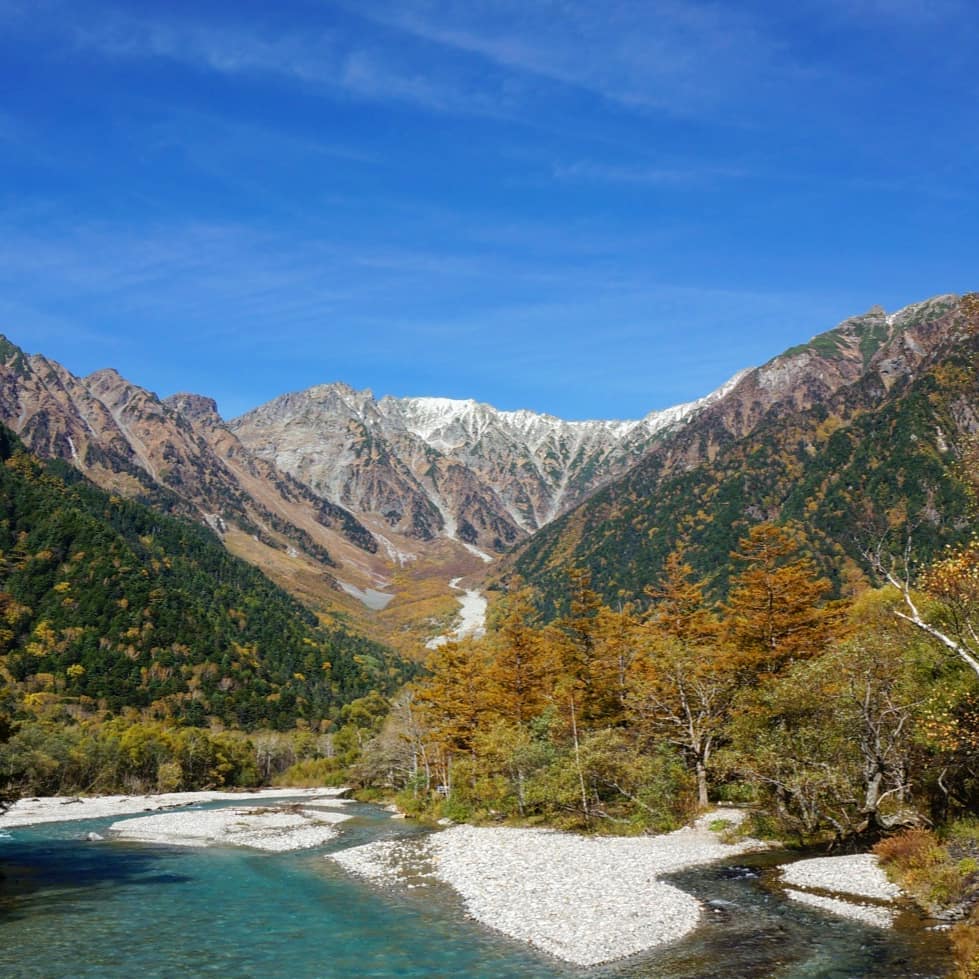 Image credit: @gosenjaku_hotel_kamikochi
The area is open from spring to mid-November, but it is most popular in mid-October when fall foliage is at its peak.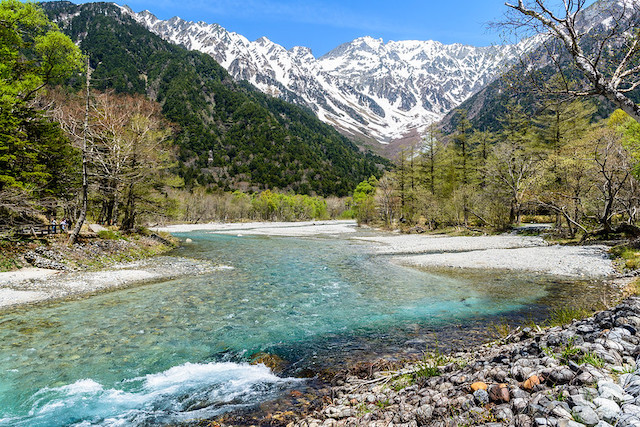 Image credit: dconvertini
A popular scenic destination, Kamikochi lives up to its hype by offering a stunning panoramic view of the surrounding peaks. Keep a lookout for Japan's third-largest mountain, Mount Oku-Hotakadake, which is only 600 metres shorter than the iconic Mount Fuji.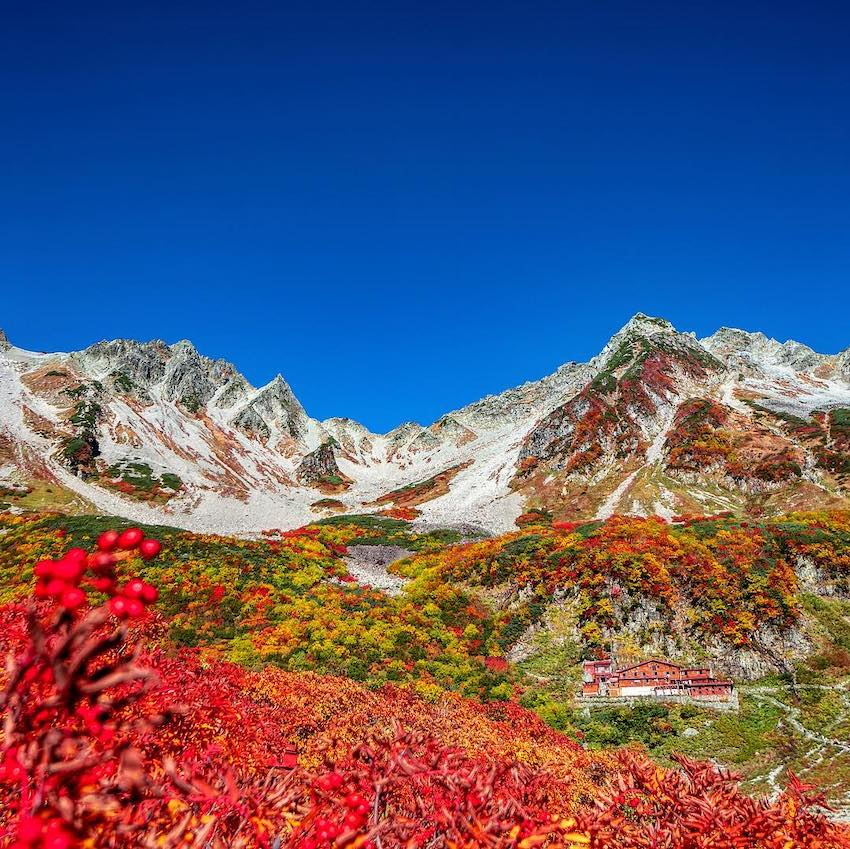 Mountain view in autumn
Image credit: @japan_alps_kamikochi 
Most hiking trails begin at Kappa Bridge, a suspension bridge over the Azusa River in the centre of Kamikōchi. The trail brings hikers towards the surrounding mountains and all the way to the summits.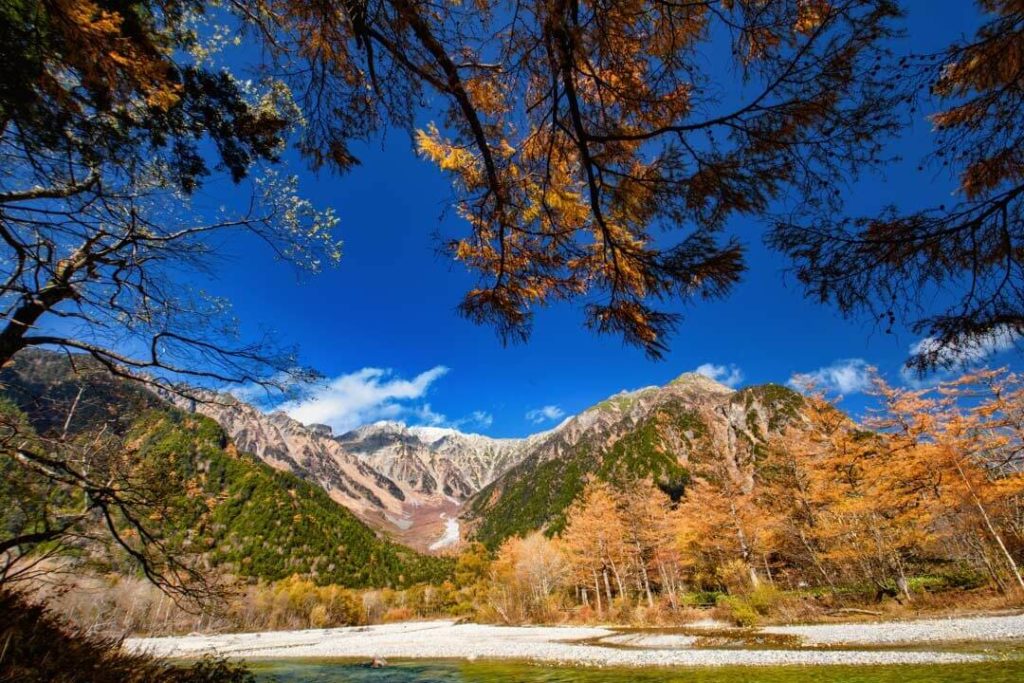 Image credit: Japanese Alps Kamikochi Official Website
While most trails are difficult and require professional hiking gear, leisure hikers can trek along the Azusa River from Taisho Pond to Myojin Bridge. As long as you have sturdy shoes, even beginners can enjoy a scenic walk on the flat, well–maintained path along the river. 
---
7. Mount Hakkōda – Aomori Prefecture
---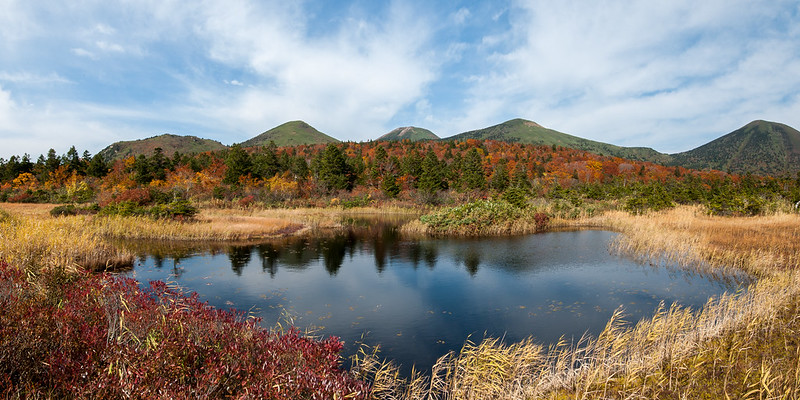 View of Mount Hakkōda from Suirennuma Pond
Image credit: C.K. Tse
Some of the best autumn foliage and snowscapes can be found in Aomori Prefecture, the northernmost prefecture on Japan's main island.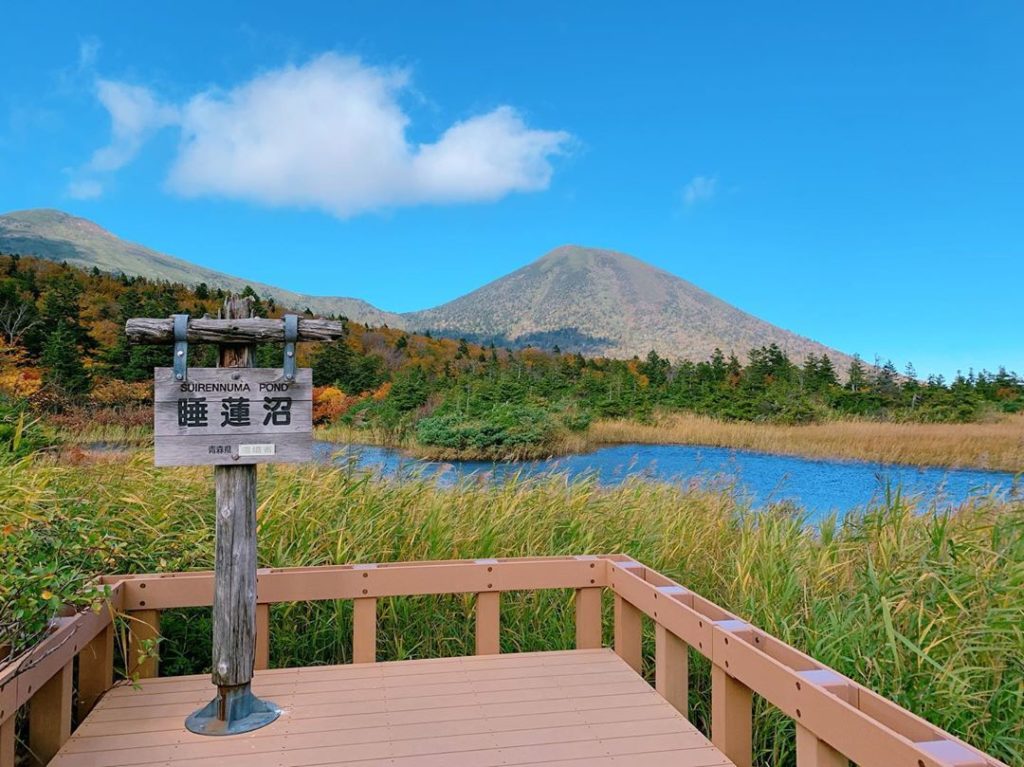 View of Mount Hakkōda from Suirennuma Pond
Image credit: @aomori_tourist_information 
The Hakkōda Mountains include 21 mountains and are collectively called Mount Hakkōda, with Mount Ōdake having the highest peak at 1,585 metres.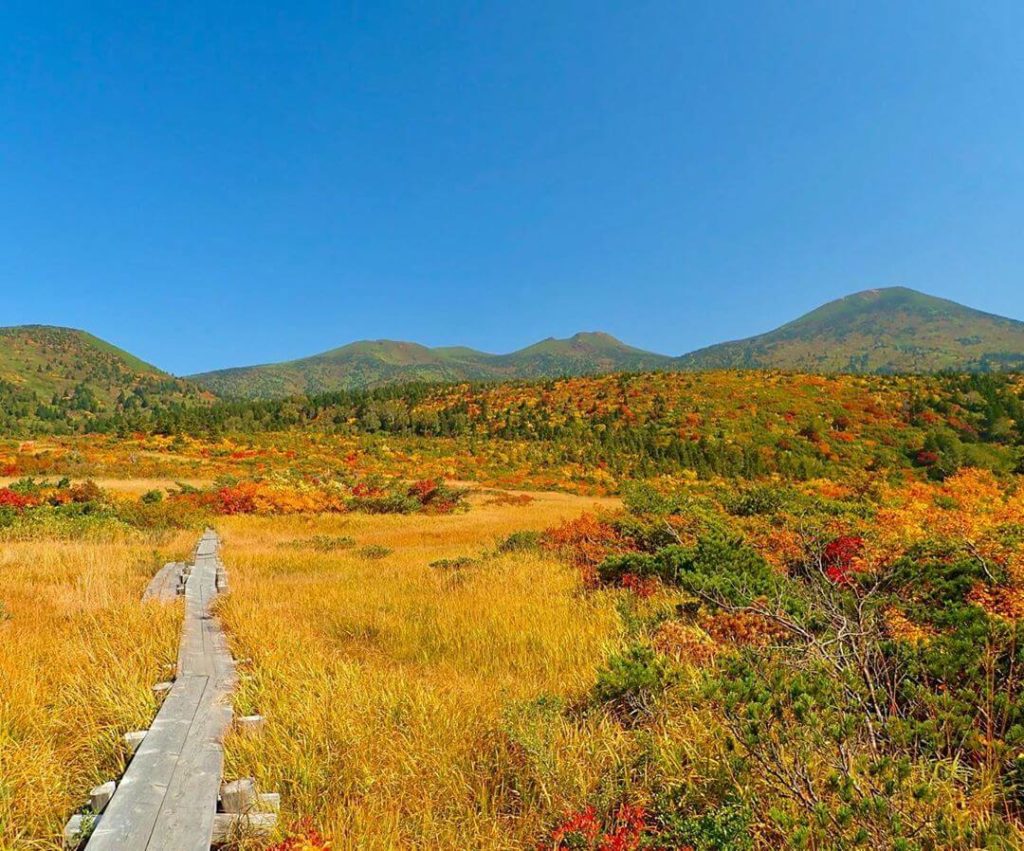 View of the mountains from Kenashitai wetland 
Image credit: @sontoku3
Travellers hoping to catch the seasonal mountainous landscape often flock there from as early as late-September to mid-October. With the region covered in speckles of red, orange and yellow, autumn is the prime time for visitors to drop by.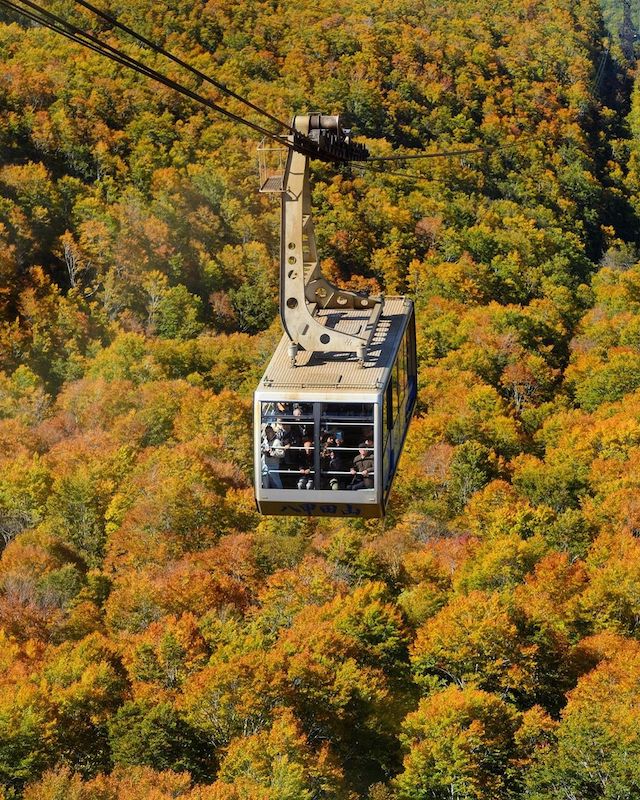 Hakkōda Ropeway cable car during the peak of autumn 
Image credit: @hanta69
For the adventurous, you can climb to the summit of Mount Ōdake by following a hiking trail that takes approximately 5 hours to finish. If not, simply sit back, relax, and enjoy the stunning 360-degree view from the comfort of the Hakkōda Ropeway cable car. 
With just a short 30-minute drive from Aomori City and a small fee of ¥2,000 (~USD18.91) for round-trip tickets, you can ascend to the lower reaches of the mountain range and enjoy its breathtaking views.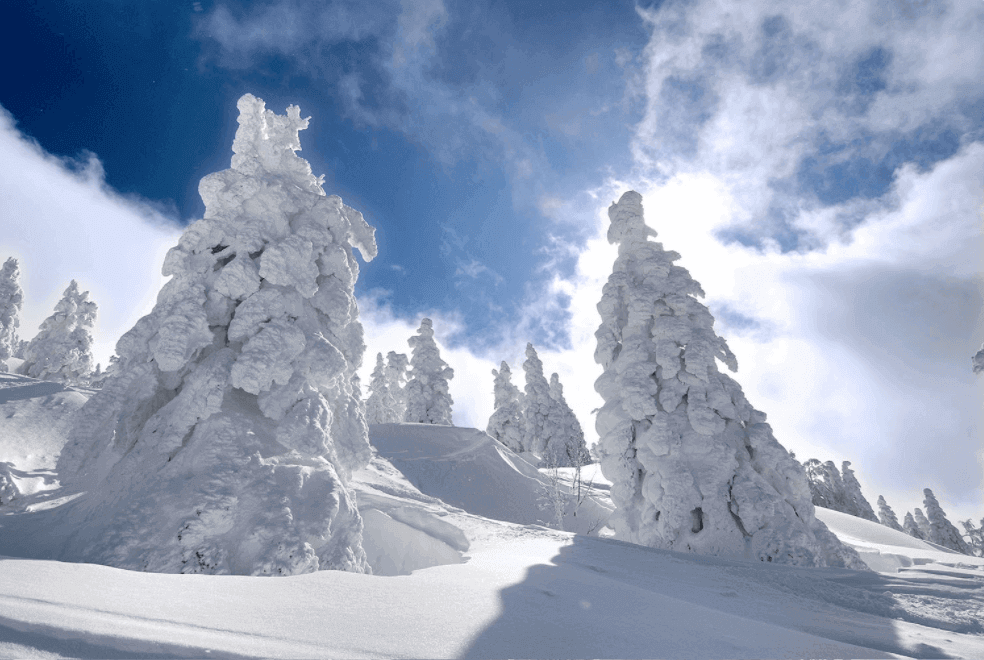 Sight of "snow monsters" during winter.
Image credit: Aomori Prefectural Government 
As impressive as the fall scenery is, the powdery snow that comes every winter is where it's at. The mountains are covered with a thick blanket of snow and "snow monsters".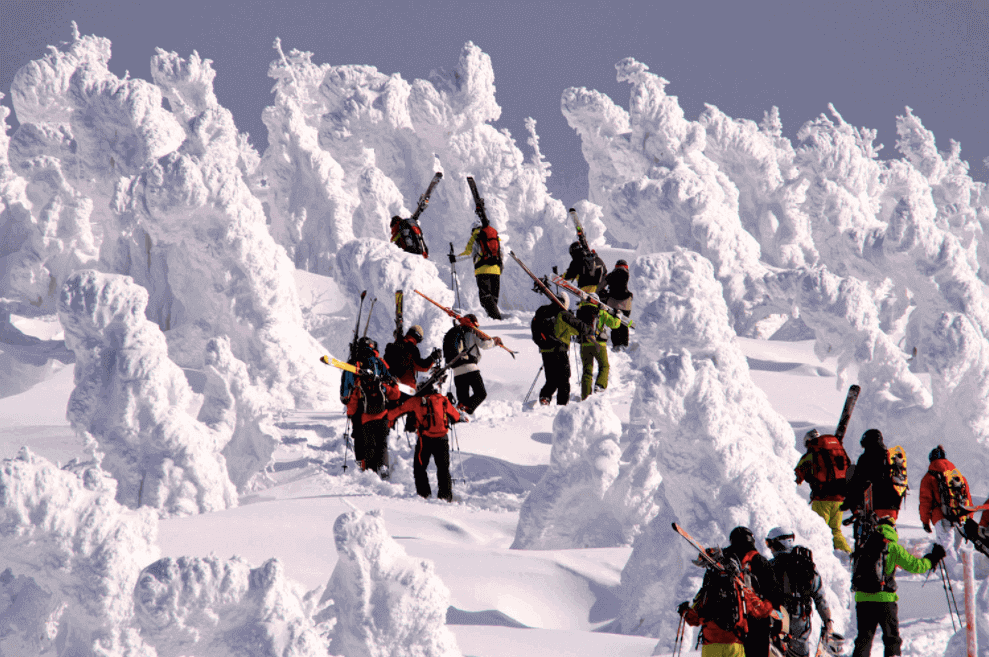 Image credit: Aomori Prefectural Government 
Don't be alarmed when you see rows upon rows of monstrous snow sculptures. These statues are formed naturally when fog instantly freezes and accumulates on trees. 
---
8. Mount Zaō – Yamagata and Miyagi Prefecture
---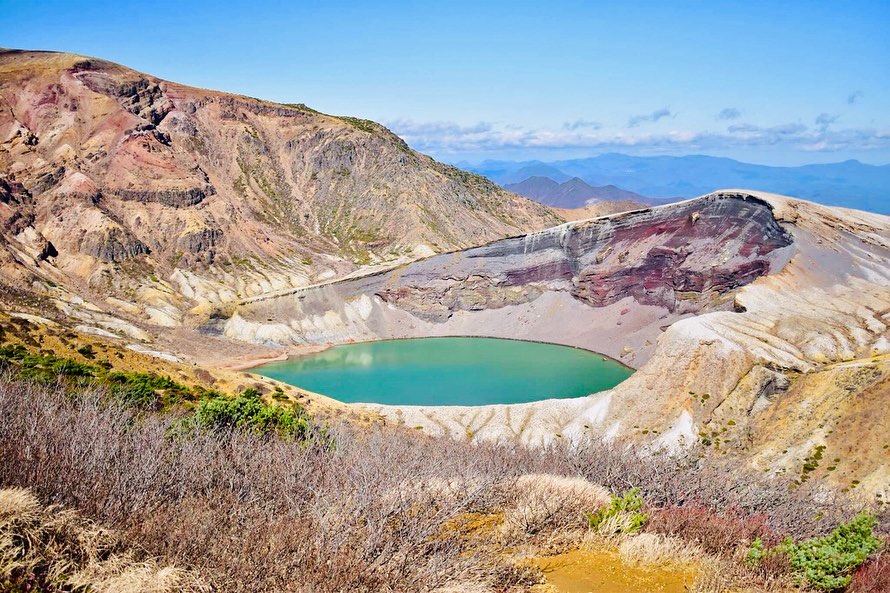 Okama Crater near the summit of Mount Zaō
Image credit: @y.u.k.i.n.y.a.n
If the idea of a mountain shaped like a cooking pot sounds like your cup of tea, add Mount Zaō to your post-COVID travel itinerary. Spanning the borders of Miyagi and Yamagata Prefecture, Mount Zaō is a range of volcanic mountains that offers picturesque views in colder seasons.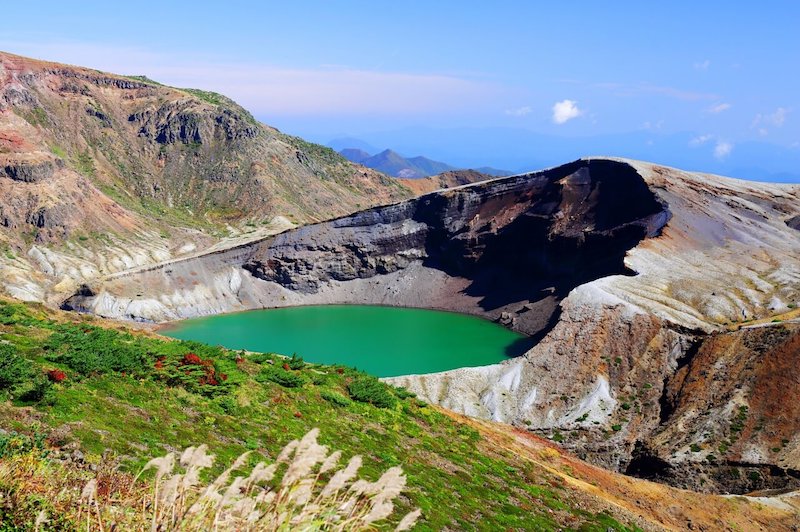 Image credit: Tohoku Tourism Promotion Organisation
At the summit, you'll find a stunning crater lake filled with emerald water. Due to its resemblance to traditional rice cooking pots, the crater is aptly called Okama (御釜). Depending on the season and sunlight, the hue of the lake changes from green to blue, giving it the name goshikinuma (五色沼), meaning "five-coloured swamp".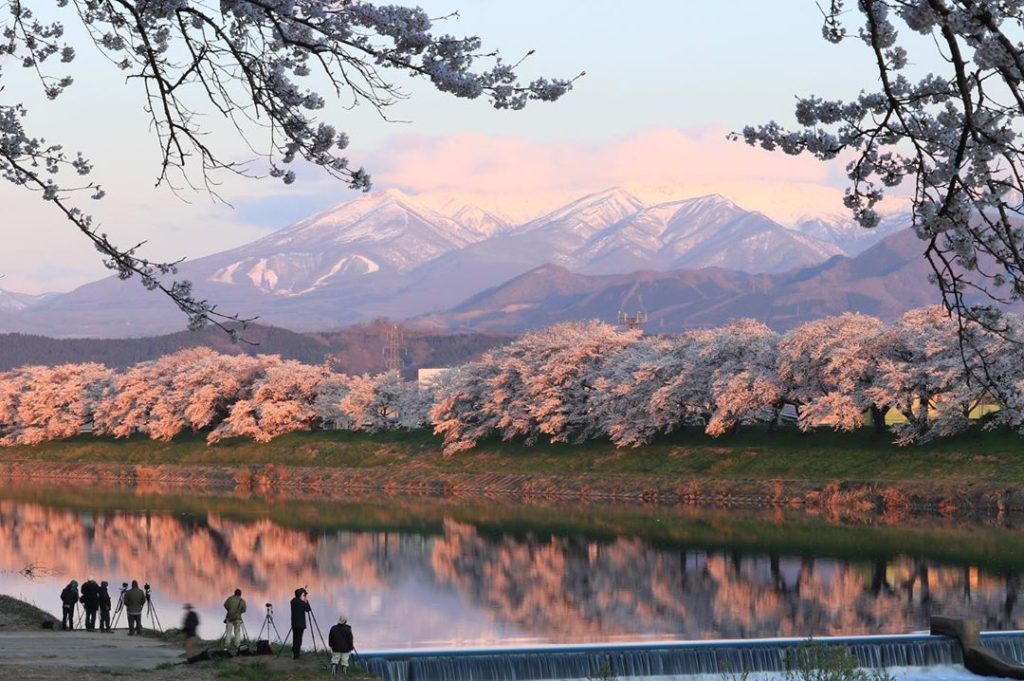 View of Mount Zaō along the Shiroishi Riverbank
Image credit: @u_sukemistry
In spring, the rows of cherry trees along the Shiroshi Riverbank set against the backdrop of Mount Zaō's snow-capped peaks makes for one of the best hanami viewing spots.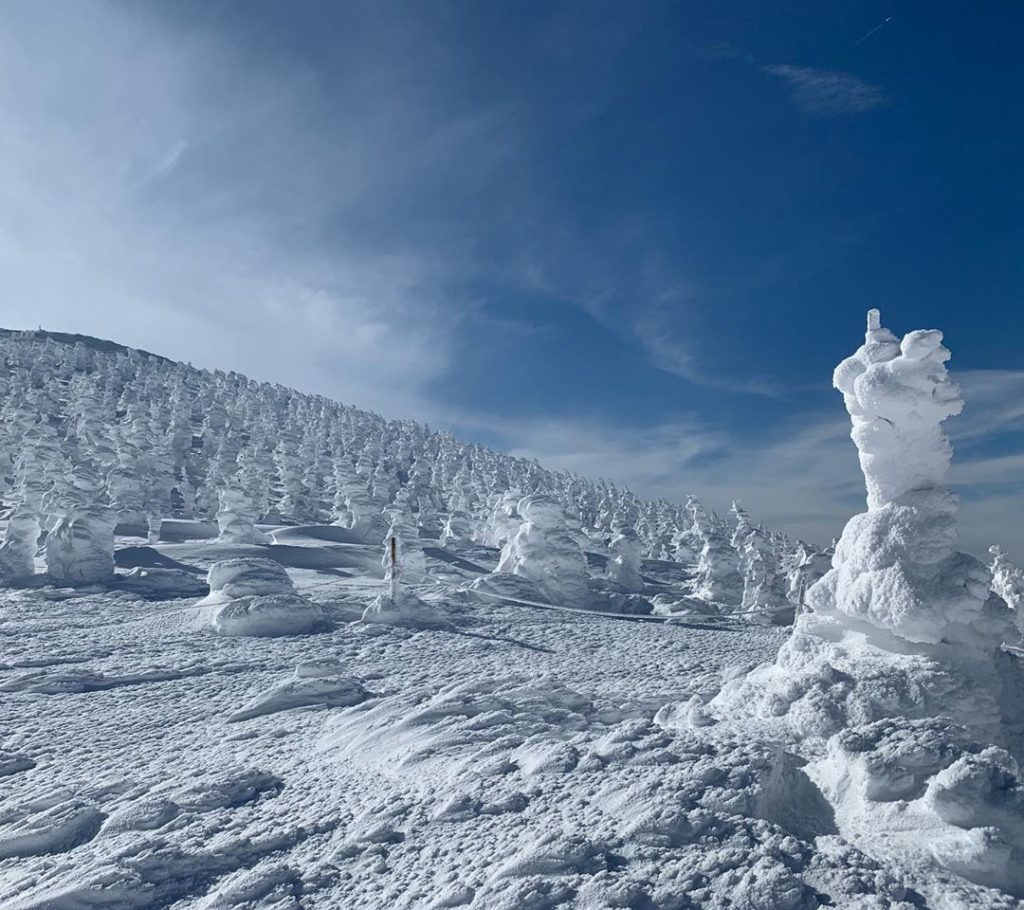 Image credit: @amyemyu
Come winter and the mountain range becomes the ideal vacation spot for families and ski enthusiasts. Apart from being one of the most popular ski resorts in Japan, the Zaō Onsen Ski Resort is also one of the few places where visitors can see parades of "snow monsters". 
---
9. Mount Haku – Gifu and Ishikawa Prefecture
---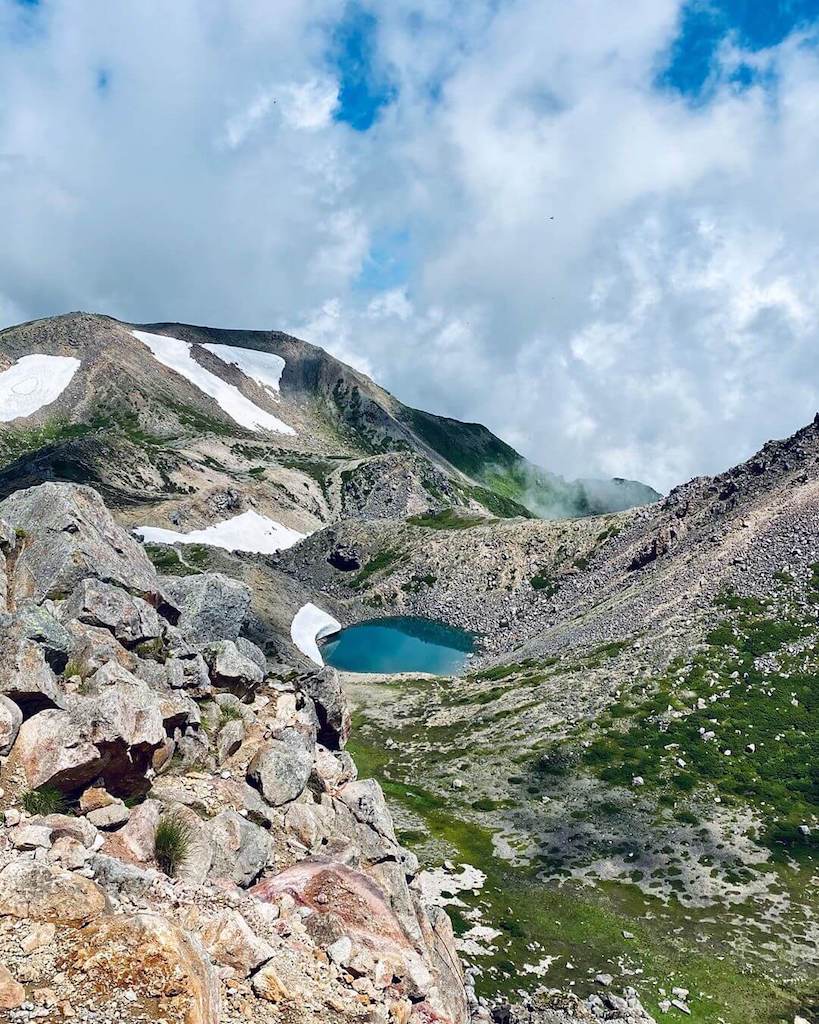 Image credit: @iku19photo
As one of the Three Holy Mountains of Japan, Mount Haku is on par with the national icon Mount Fuji.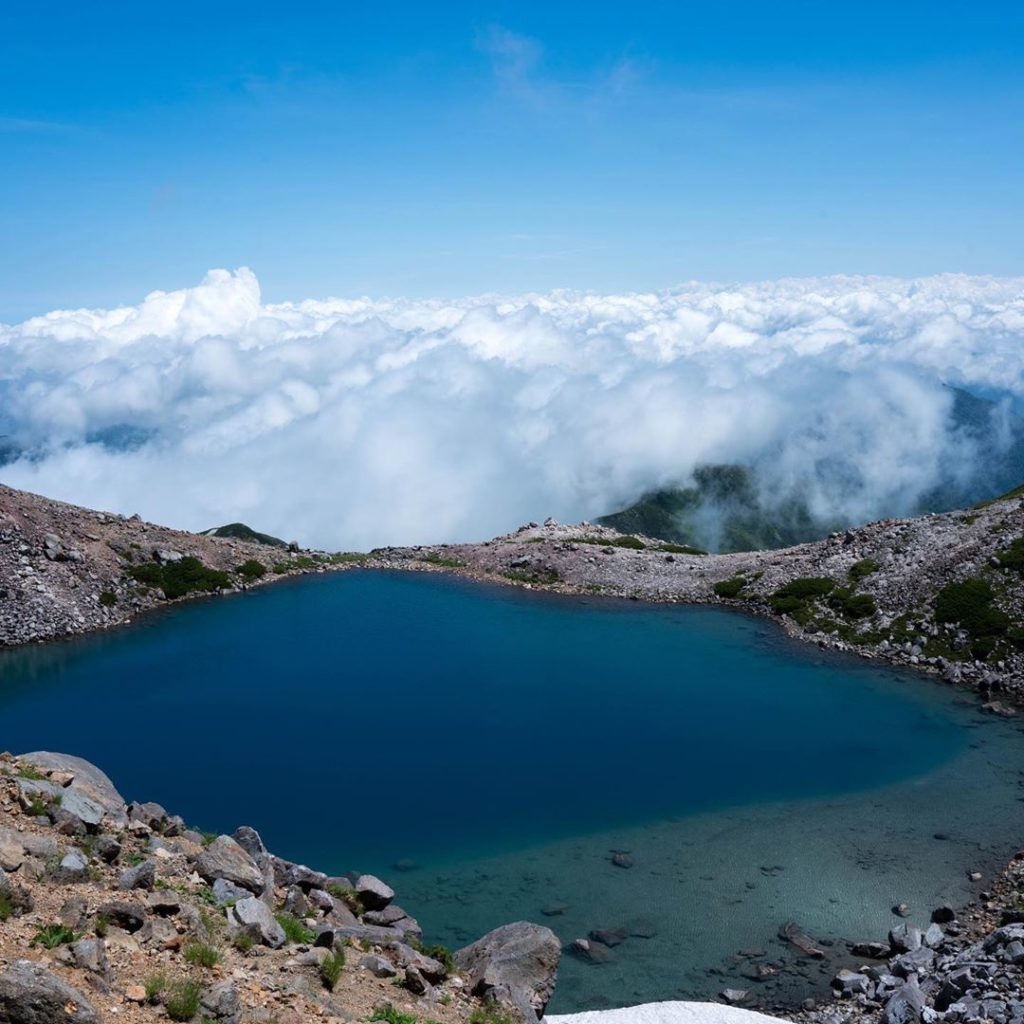 Midoriga-ike Pond which is a 30-minute walk from the top.
Image credit: @06say_maki
This 2,702-metre high mountain is located between Gifu and Ishikawa Prefecture.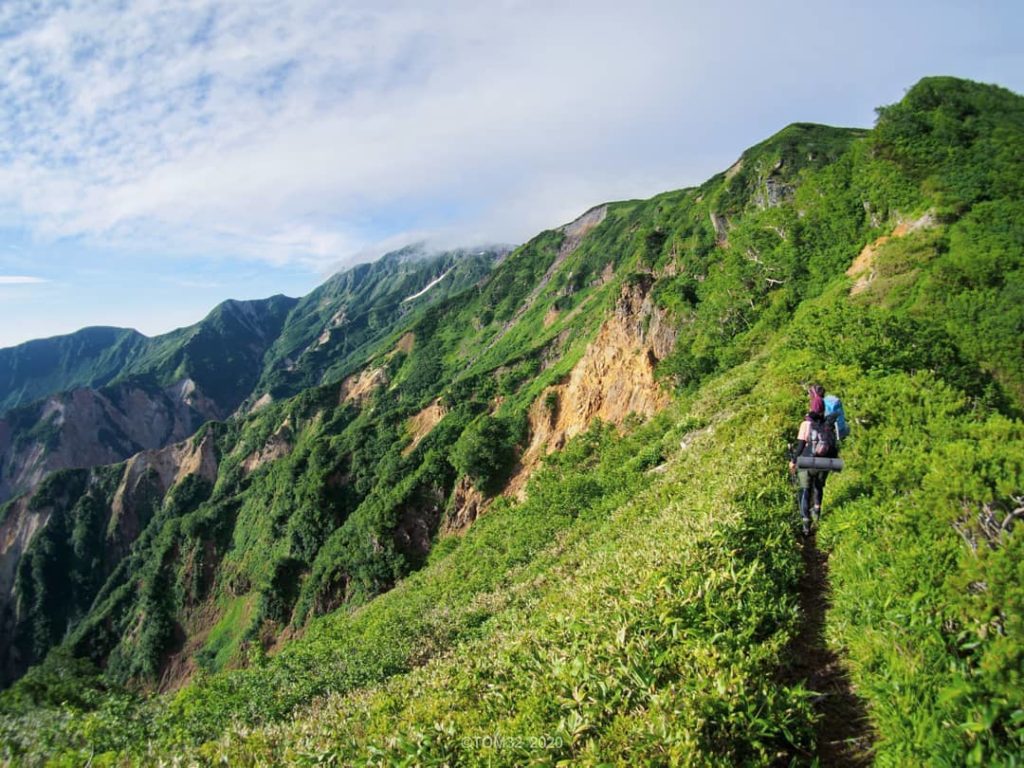 Views along the Rakuraku Shindo trail 
Image credit: @tom.32kn
Its name, 白山 (hakusan) – which literally translates to "white mountain" – is derived from the fact that it's covered in bright white snow throughout the year. When the snow clears in the summer, the area attracts many experienced mountain climbers seeking to ascend its beautiful terrain.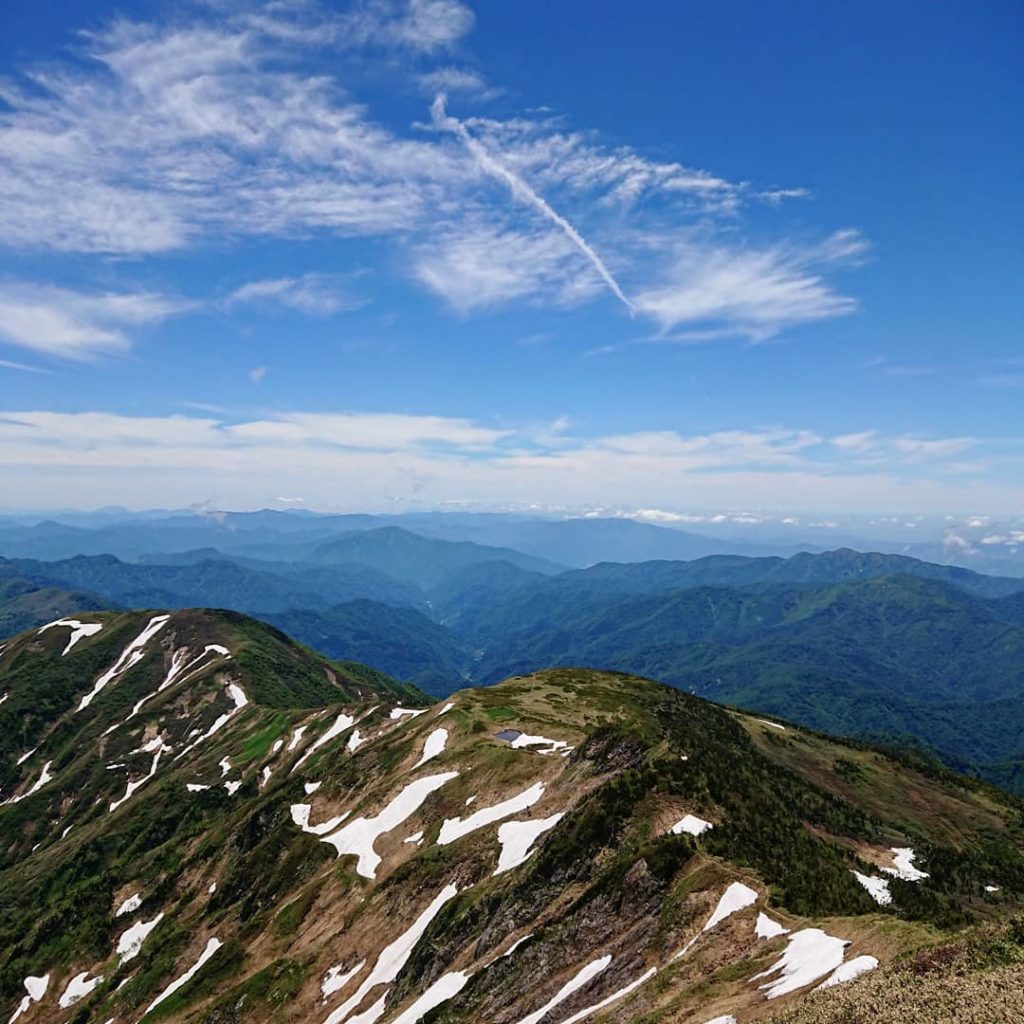 View from Gozengamine Peak, the highest point of Mount Haku.
Image credit: @kawanaka_takuro
When the weather is in your favour, you'll get to witness panoramic views and a spectacular sea of white clouds at the summit.  
---
10. Mount Aso – Kumamoto Prefecture
---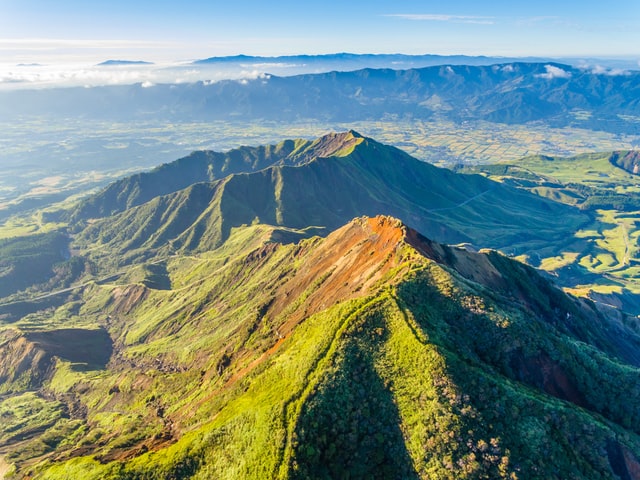 Image credit: Superidol
Having last erupted in 2016, the 1,592-metre Mount Aso is the largest active volcano in Japan.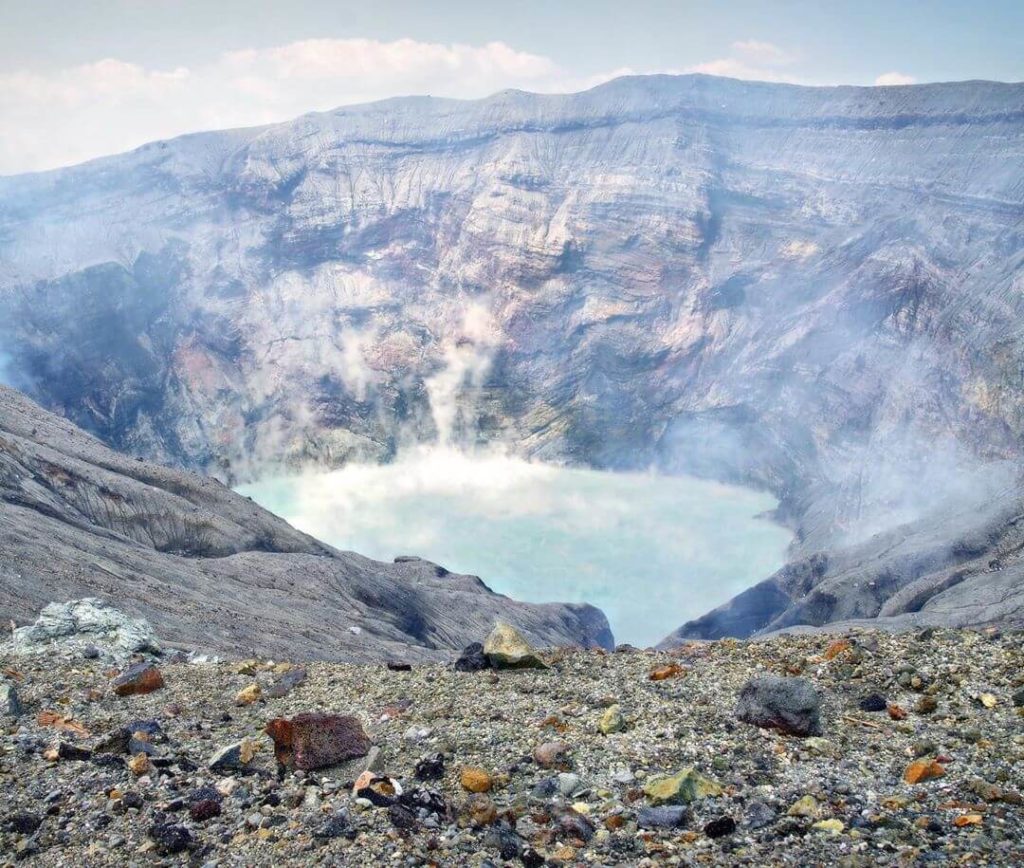 Image credit: @shobe_shobeo
The mountain's caldera, one of the largest in the world, spans an impressive 25 kilometres in diameter and over 100 kilometres in circumference.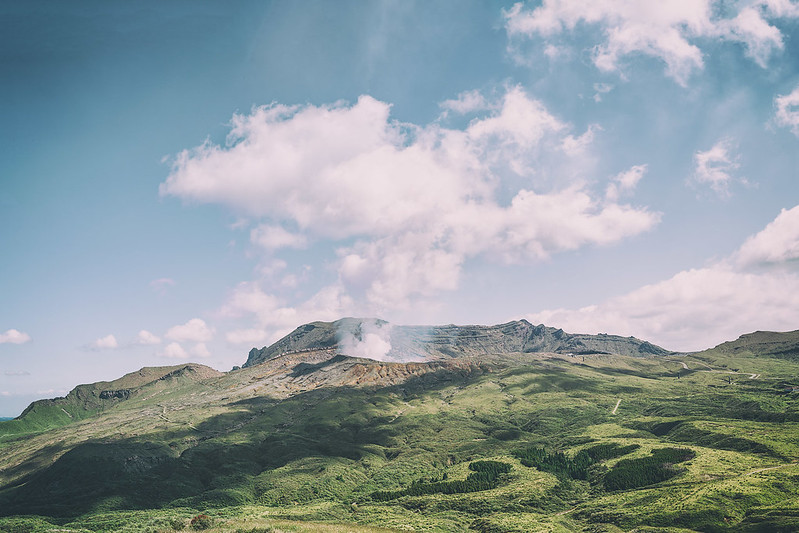 View of the mountain's caldera from afar.
Image credit: Thilo Hilberer
The mountain's active volcanic peaks, including Mount Nakadake and its crater, are situated in the centre of the caldera.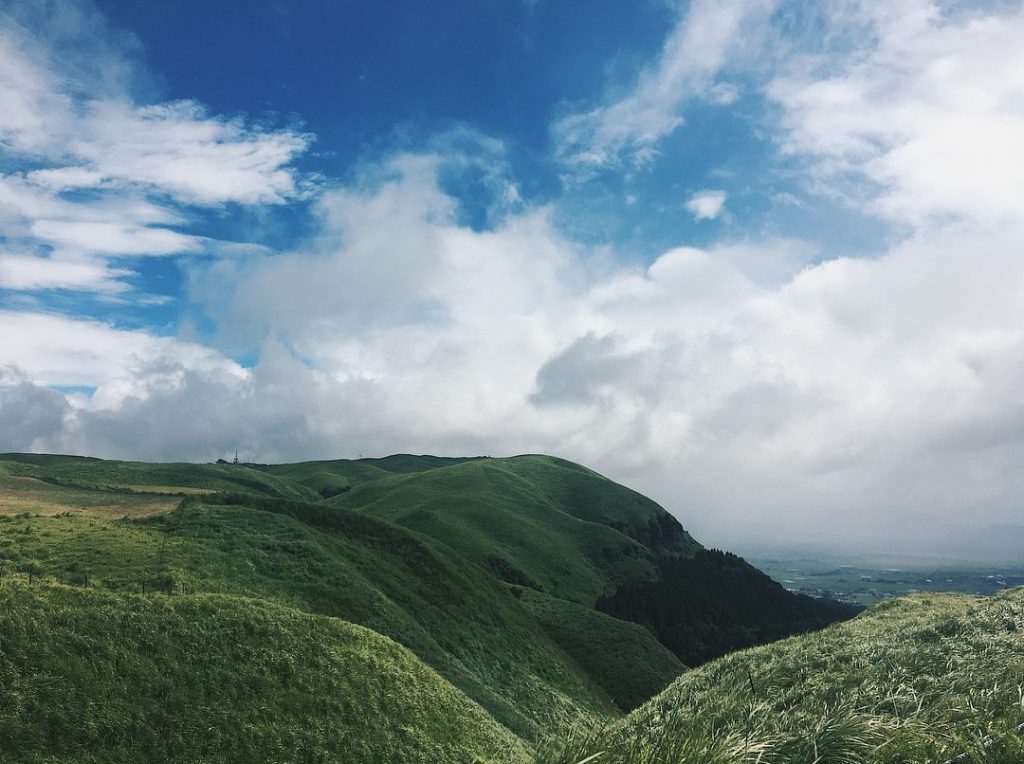 Breathtaking view near Daikanbo, the prime viewpoint of Mount Aso. 
Image credit: Xiu Ting Wong 
While visitors can access Mount Nakadake's crater, the area is frequently closed due to bad weather conditions and heightened volcanic activity.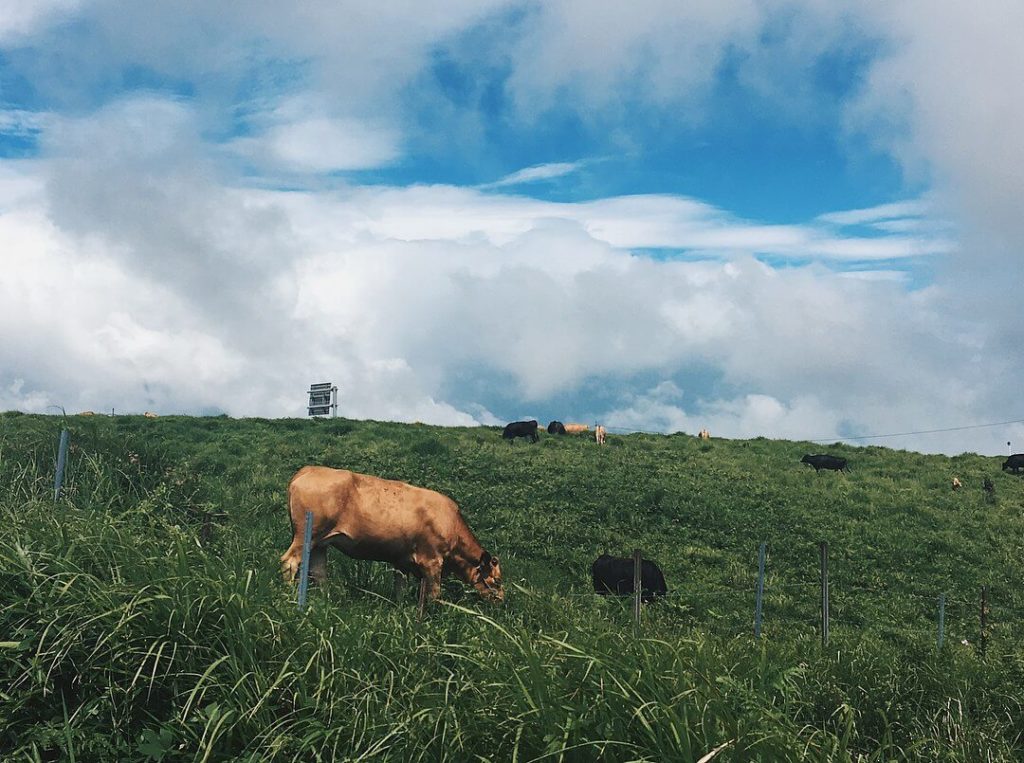 Cattles roaming around areas of rich meadow pasture
Image credit: Xiu Ting Wong 
Unlike many other mountains on this list, the mountainsides of Mount Aso are covered almost entirely in pasture with cattle grazing in the field.
---
Mountains in Japan that are as beautiful as Mount Fuji
---
Mount Fuji may be touted as the undisputed symbol of the country both domestically and internationally, but there's no reason why other mountains in Japan should be given less attention. Until international travel resumes, let's admire the drop-dead gorgeous views these 10 mountains in Japan have to offer. 
Check out these articles for more articles about Japan: 
---
Cover image adapted from (clockwise from top left): @sontoku3, @japan_alps_kamikochi, Kagoshima Prefectural Visitors Bureau and @y.u.k.i.n.y.a.n
Get more stories like this!
Drop us your email so you won't miss the latest news.