Things to do in Tokyo with your significant other
---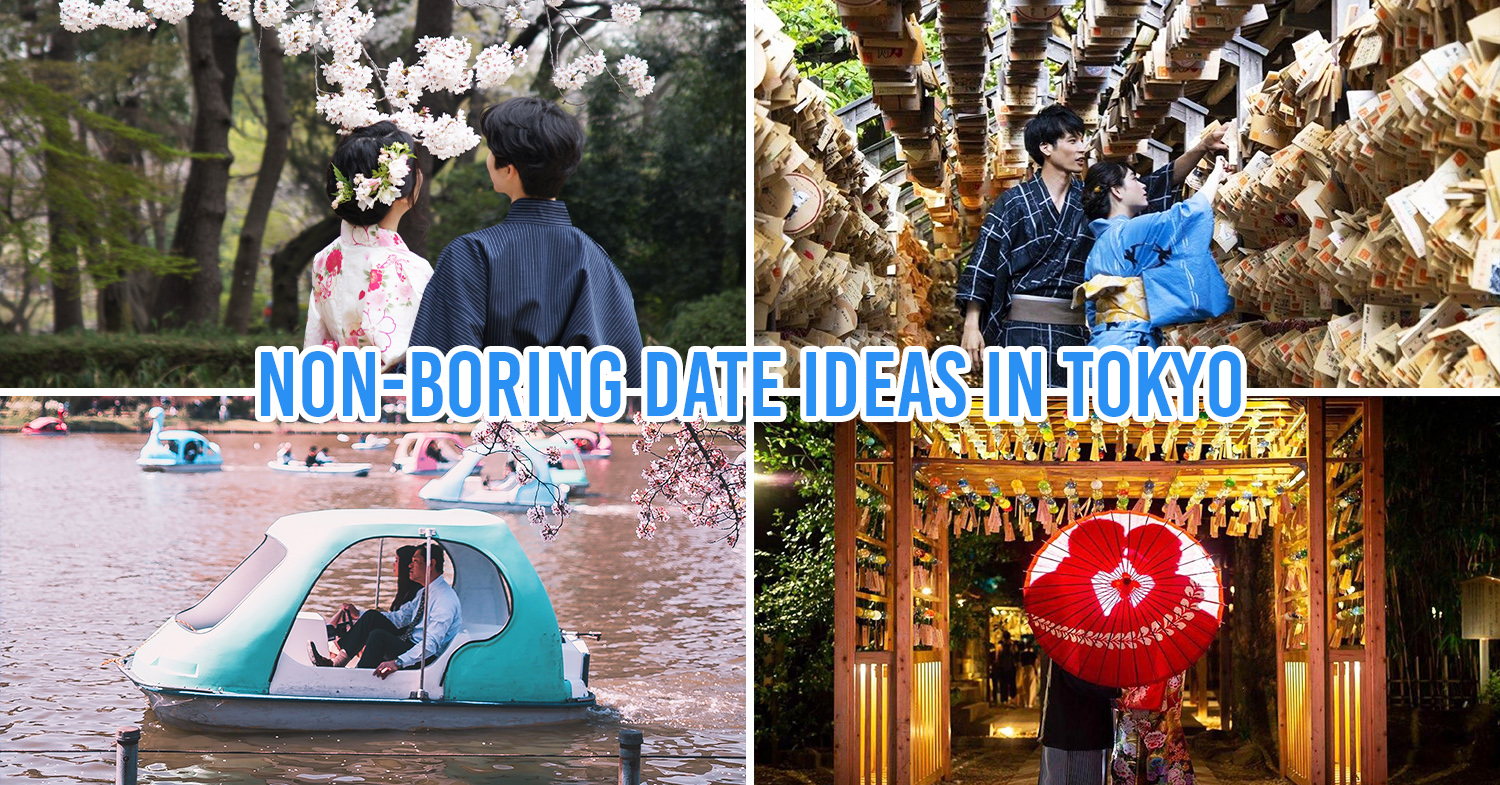 Image adapted from (clockwise from top-left): Charles Van Miraflores, @kawagoe_hikawa, @kawagoe_hikawa, bantersnaps
Don't get us wrong – going for a date at the movies or a fancy pants restaurant isn't boring, it's timeless. But from time to time, switching things up makes it more exciting for both of you.
To help you out, we've compiled a list of romantic things to do in Tokyo that you can (and should) do with bae to impress them with a fun and original date.
---
1. Wagashi-making at Shibamata
---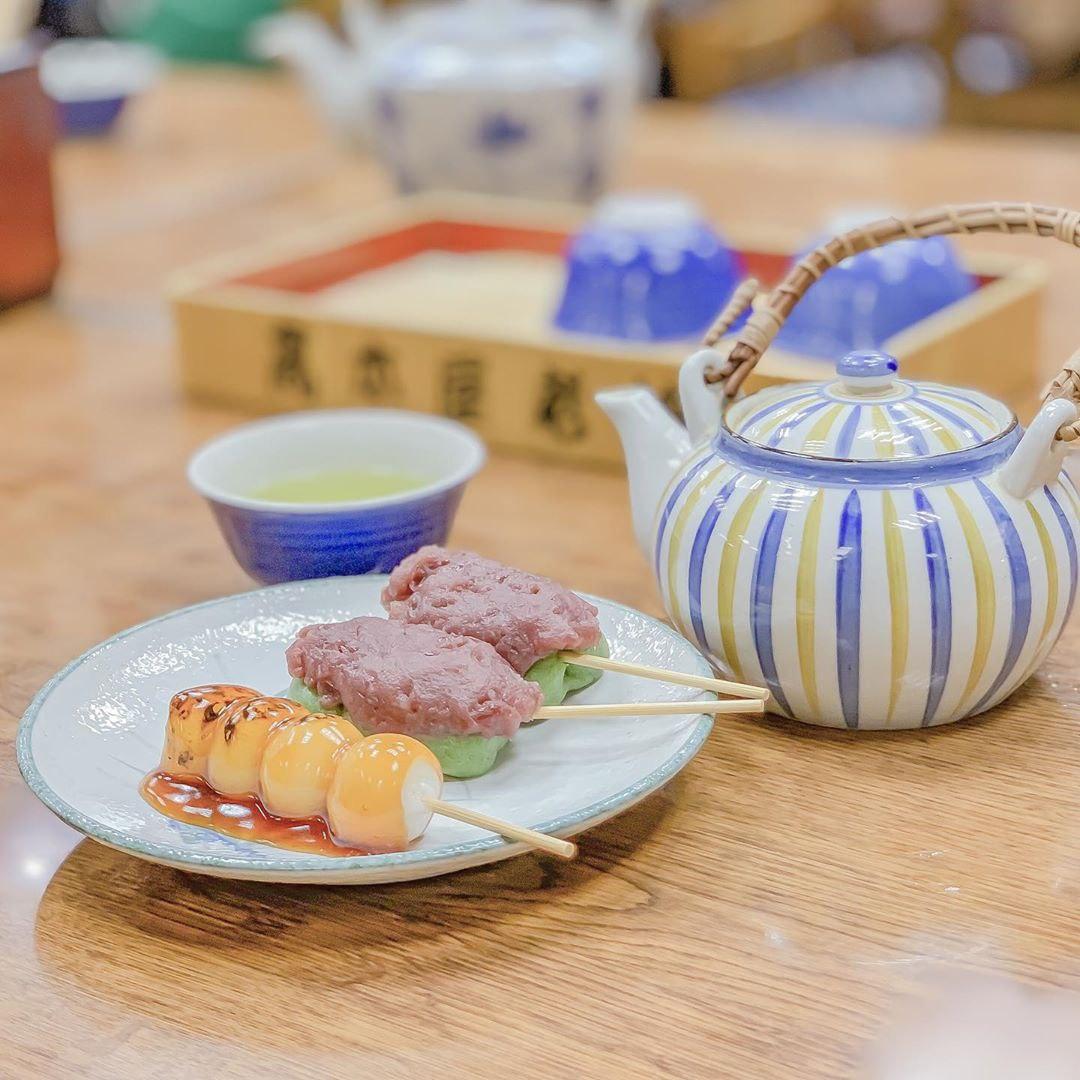 Image credits: @365tea_nao
Wagashi are traditional Japanese sweets and are as sweet as they are pretty. Instead of just buying and eating one, sign up for a class at Takagiya, a famous confectionery shop that's been around for over a century. Takagiya is located in Shibamata, and was featured in a very popular Japanese movie from the '70s – Otoko wa Tsurai yo ('It's Tough Being A Man').
For ¥4,000/pax (~USD36.25), you and boo can learn how to make two popular types of wagashi – neikiri and dango. Neikiri is a sweet dumpling made from white bean paste (anko) and is crafted to resemble flowers in season, while dango are rolled rice flour dumplings put onto skewers. Nothing like a little hands-on activity together to bond!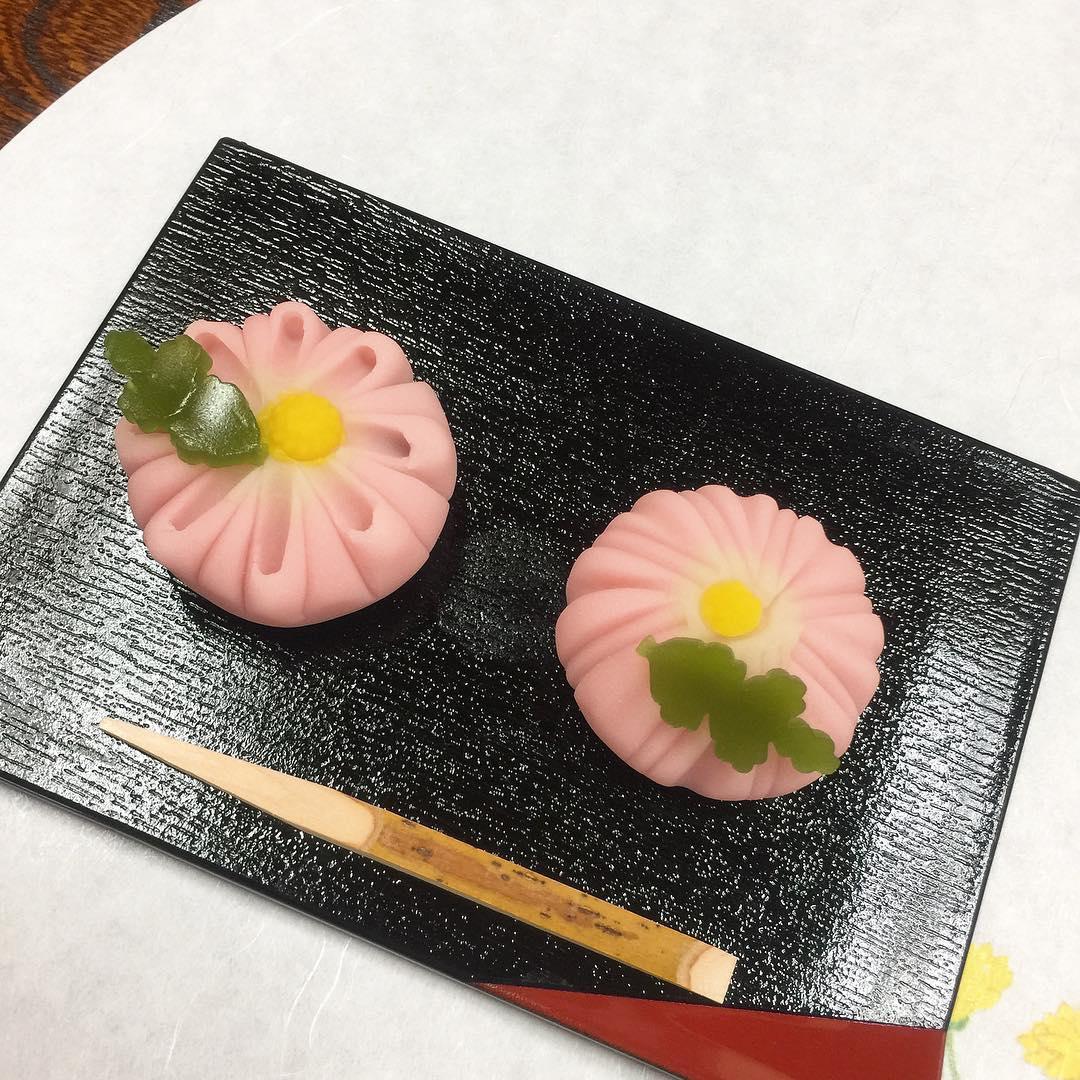 Image credits: @shirotannosutanp
After you finish making the sweets, you can pair your handmade treats with a cup of rich and creamy matcha, or a lighter and refreshing sencha to balance your palate.
Sign up for the class here.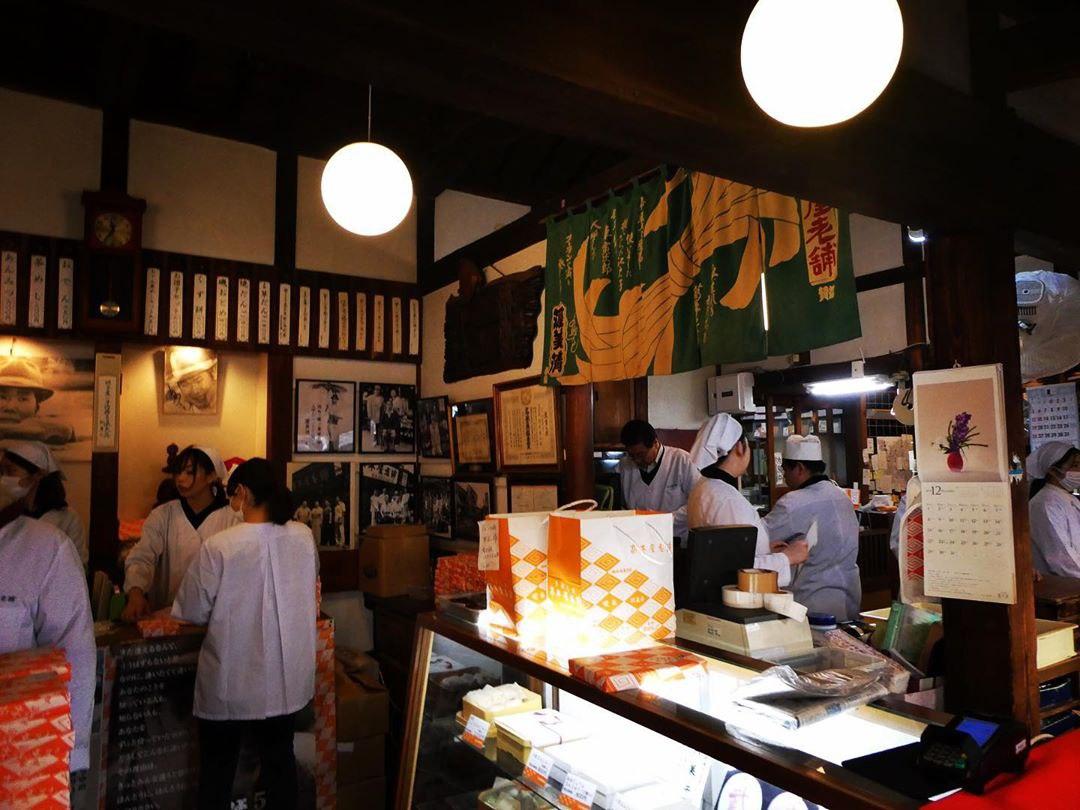 Interior of Takagiya
Image credits: @m.kisaski
Opening hours: 10AM-4PM, Daily | Last reservation at 3PM
Address: 7 Chome-7-4 Shibamata, 葛飾区 Katsushika City, Tokyo 125-0052, Japan
Telephone: 03-6278-7410
Website
---
2. Lounge around in Yamamoto-tei
---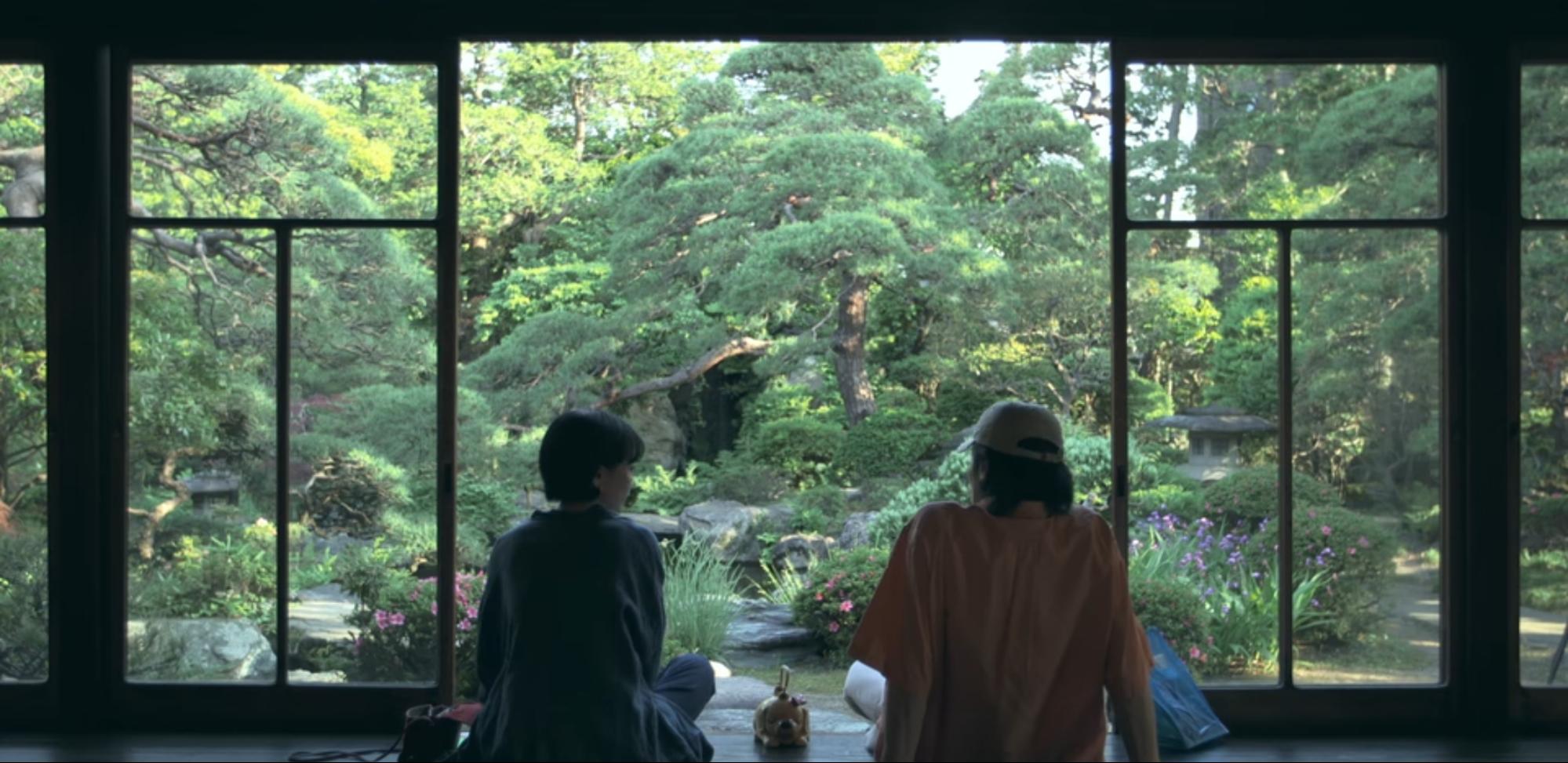 Image credits: Netflix/Fuji Television
Yamamoto-tei was the former residence of Einosuke Yamamoto, a wealthy industrialist who owned a camera parts manufacturing plant. It's an 8 minutes' walk from Shibamata Station and just around the corner from Takagiya.
Fans of the Netflix series Terrace House Tokyo will remember Kaori and Shohei going on a date in the rustic neighbourhood of Shibamata, and the pair marvelling at how pretty the garden in Yamamoto-tei is.
Much like the couple, you can lounge around on tatami seats, sip on green tea and munch on wagashi in front of the tranquil garden. You can also stroll around the well-preserved residence that combines Western and Japanese styles of architecture, which was popular amongst Japanese aristocrats in the 1920s.
Entrance to Yamamoto-tei costs ¥600/pax (~USD5.44).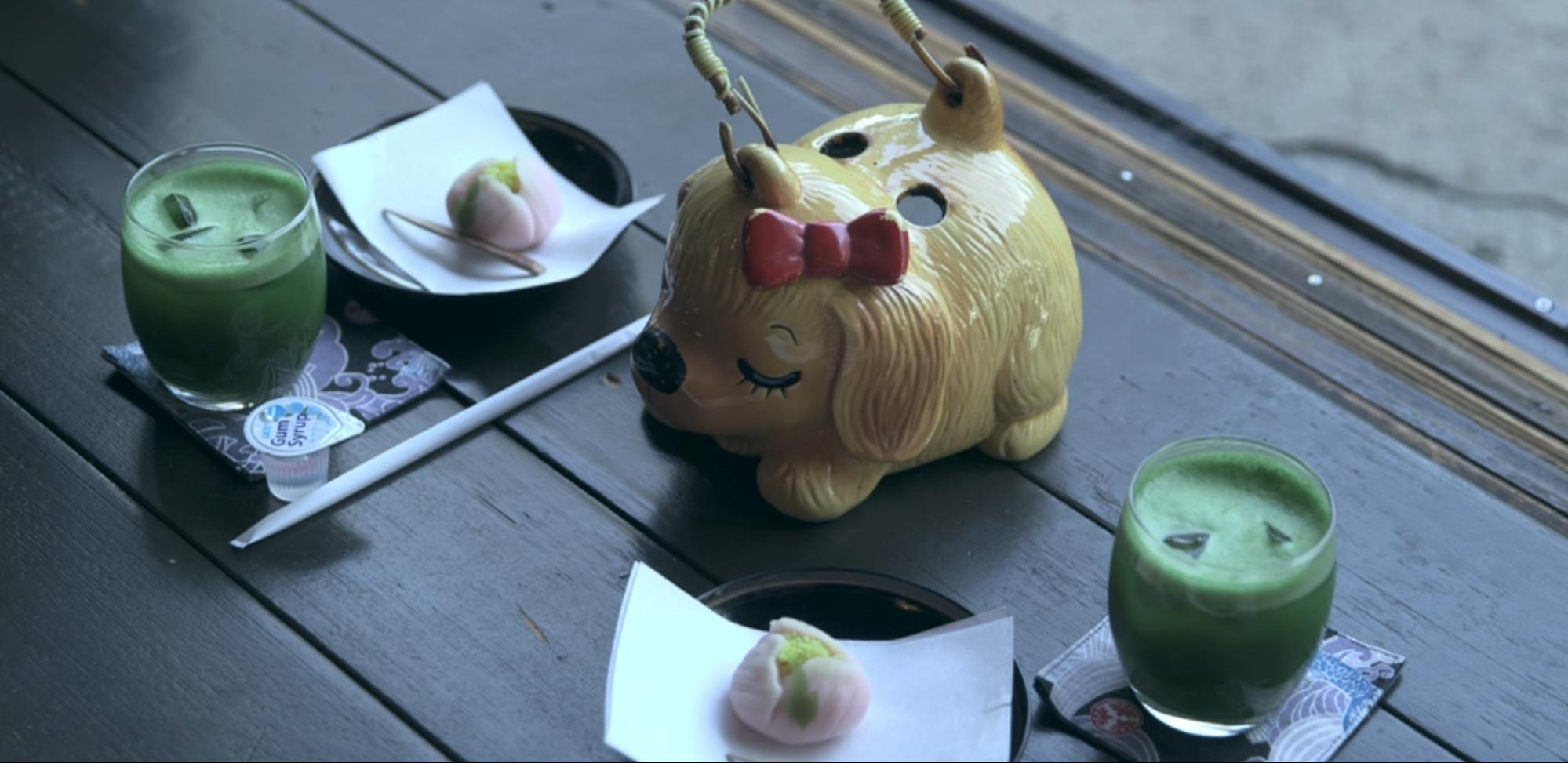 Image credits: Netflix/Fuji Television
Opening hours: 9AM-5PM, Daily | Closed every third Tue
Address: 7 Chome-19-32 Shibamata, Katsushika City, Tokyo 125-0052, Japan
Telephone: 03-3657-8577
Website
---
3. Pick up a Japanese cooking class
---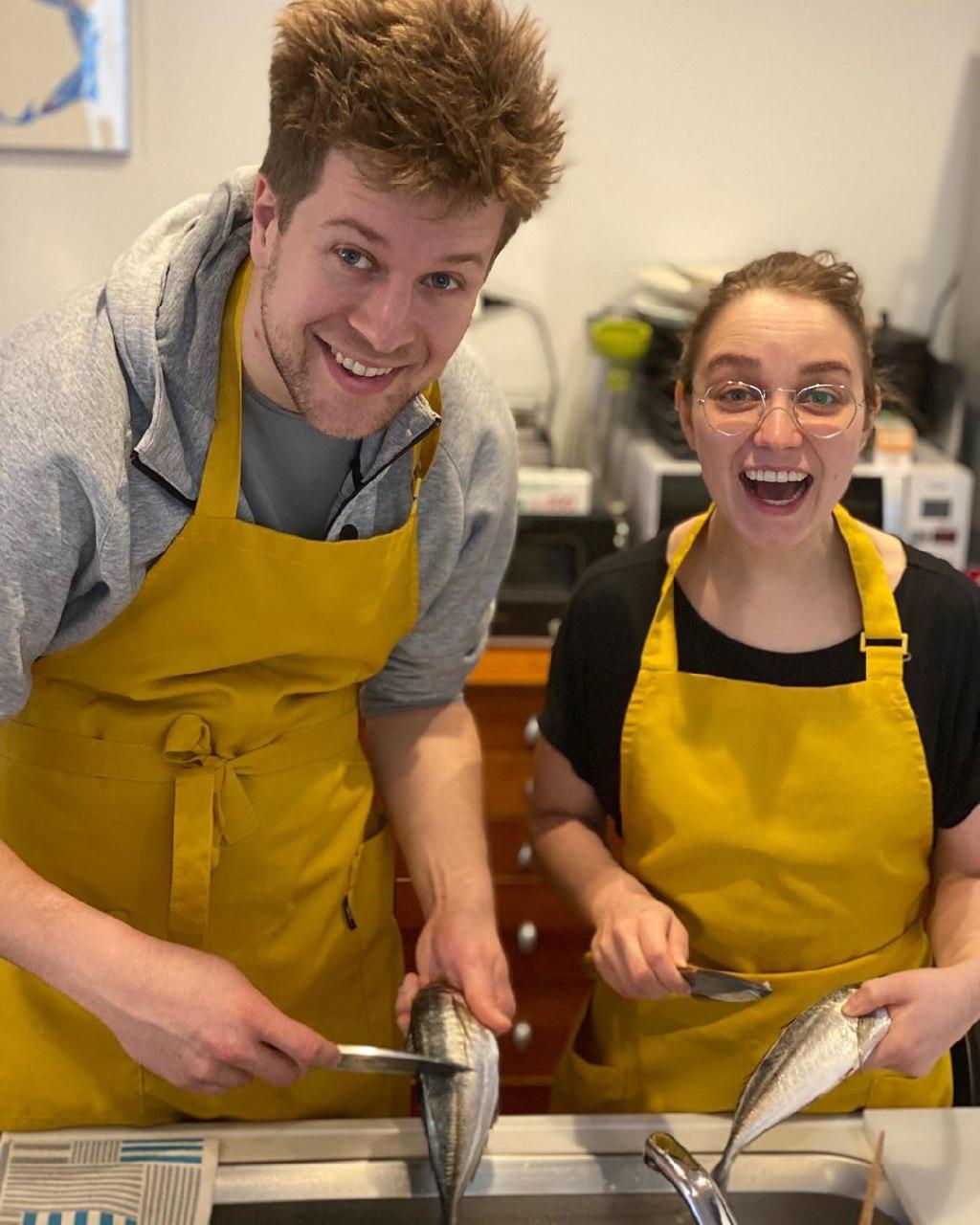 Image credits: @buddha_bellies_tokyo
What's the best way to a man's heart? Through his stomach. Or anyone's heart, really. Learn to prepare a few Japanese meals together as a couple and bring them back home – it's one of the best souvenirs you can give. It's also one of the best hands-on experiences you can get with Japan's amazing food culture.
There are many cooking classes featured online, from sushi preparation to izakaya-style cooking. Some classes also cater to different dietary restrictions.
We recommend Buddha Bellies Cooking School. It has been featured by multiple review sites like Lonely Planet and Tripadvisor, and has been visited by celebrities – David Beckham and his family signed up for a class last September. The school offers an interesting selection of classes available, like an okonomiyaki-making class and even a vegan sushi class. These classes start from ¥7,500/pax (~USD68).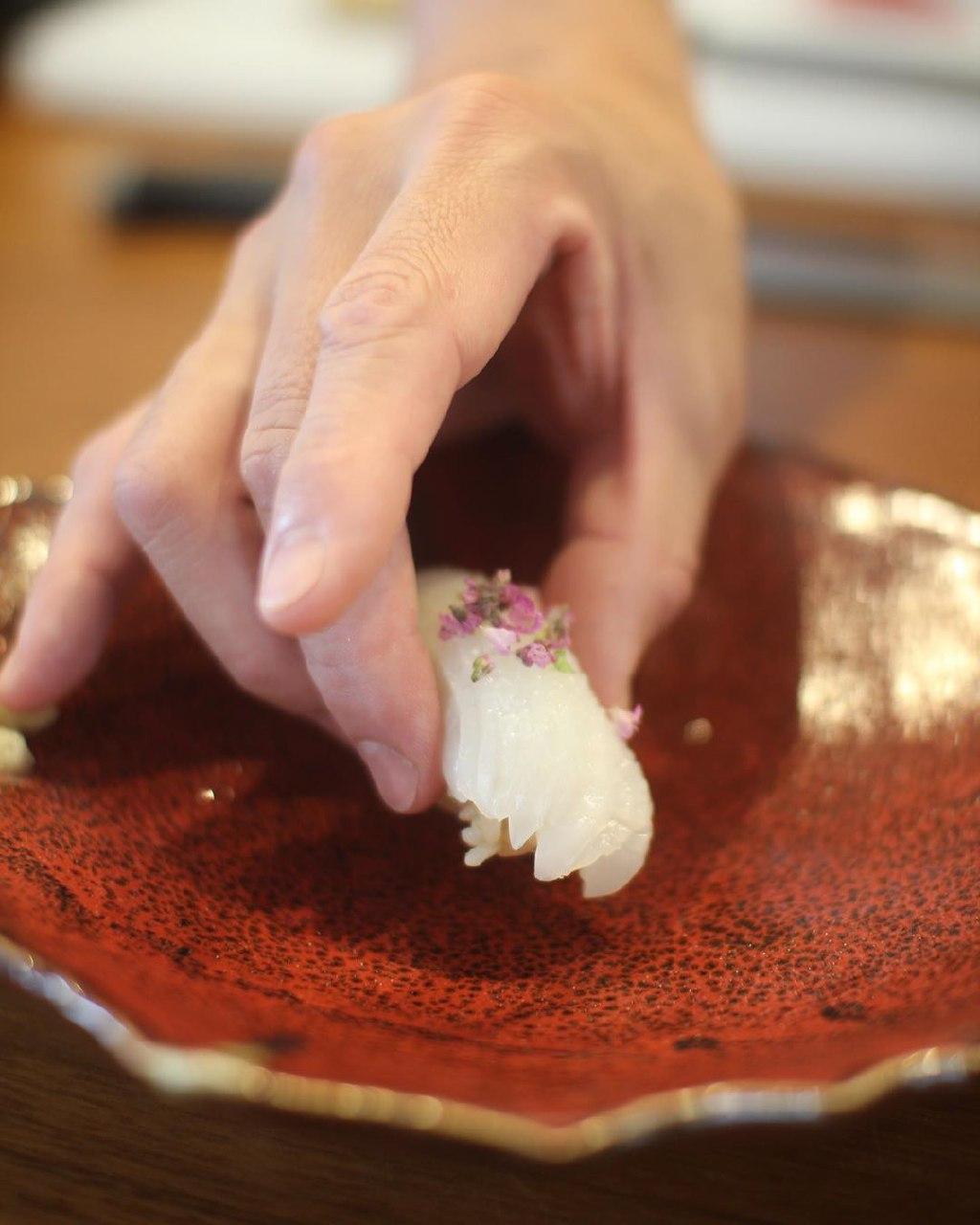 Image credits: @buddha_bellies_tokyo
Opening hours: 11AM-6PM, Daily
Address: Yushima: 3-31-2, Yushima, Bunkyo, Tokyo | Jimbocho: 2-4-3, Jinbocho, Chiyoda, Tokyo
Check out the list of classes offered by Buddha Bellies here.
---
4. Watch a fireworks festival together
---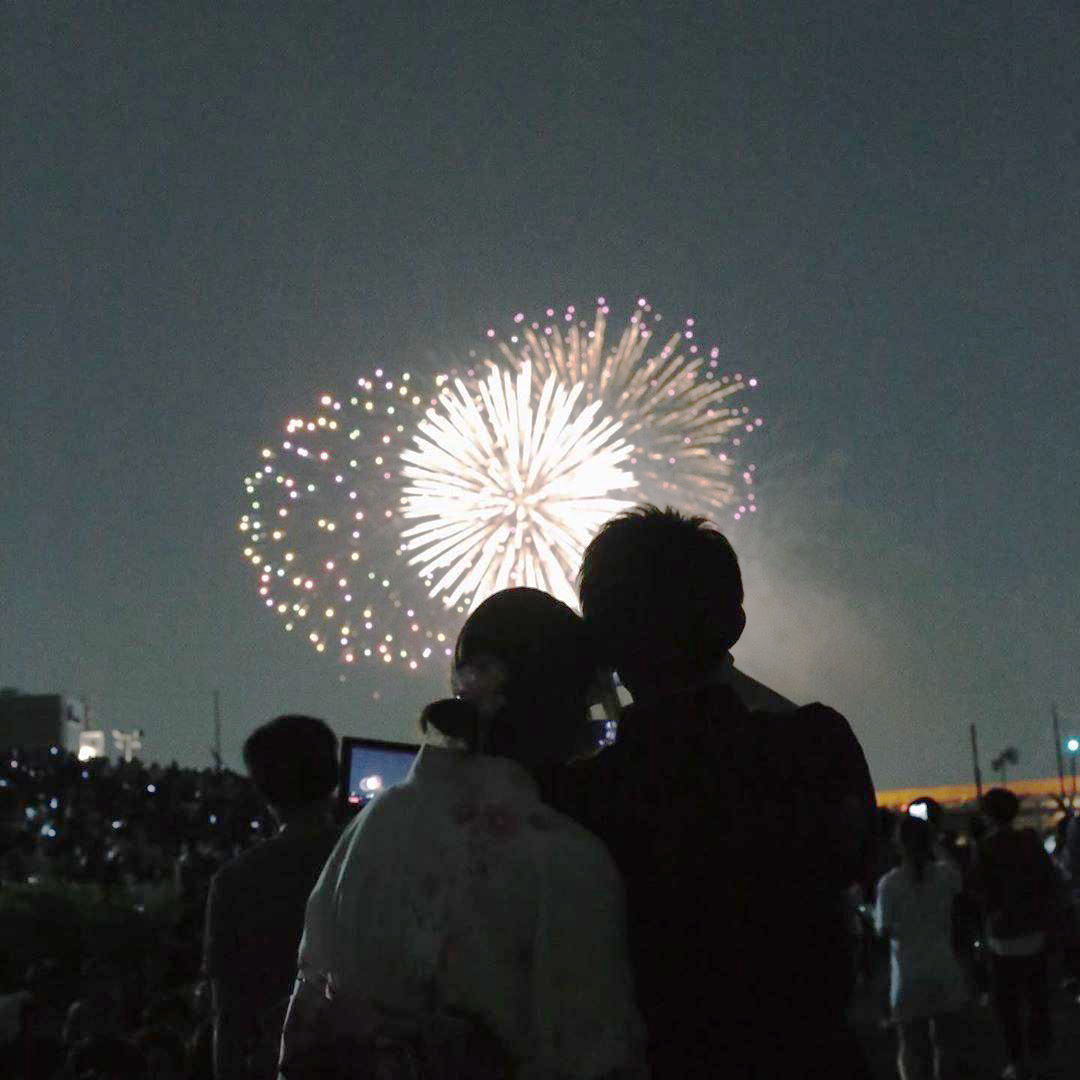 Image adapted from: @mochafe
In Japan, catching a fireworks show, or hanabi, during the summer with your S/O is a quintessential part of dating. Even if you aren't attached, you'll want to try your luck at asking your crush out to catch a show together.
The fireworks festivals in Tokyo take place around late July till August. The major ones happen in central Tokyo, while a few smaller ones take place in the outer wards.
The Sumidagawa Fireworks Festival is the biggest in Tokyo, happening in late July every year. Around one million people gather in the parks around Asakusa and along the Sumida River for good viewing spots of the festival.
If you and your date don't mind mingling with the crowd, join in the summer festivities around Sensoji Temple during the 90-minute firework display and indulge in the food and games lined up along the streets. Rent a yukata together and stroll around the streets of Asakusa to fully immerse yourselves in the Japanese summer vibe.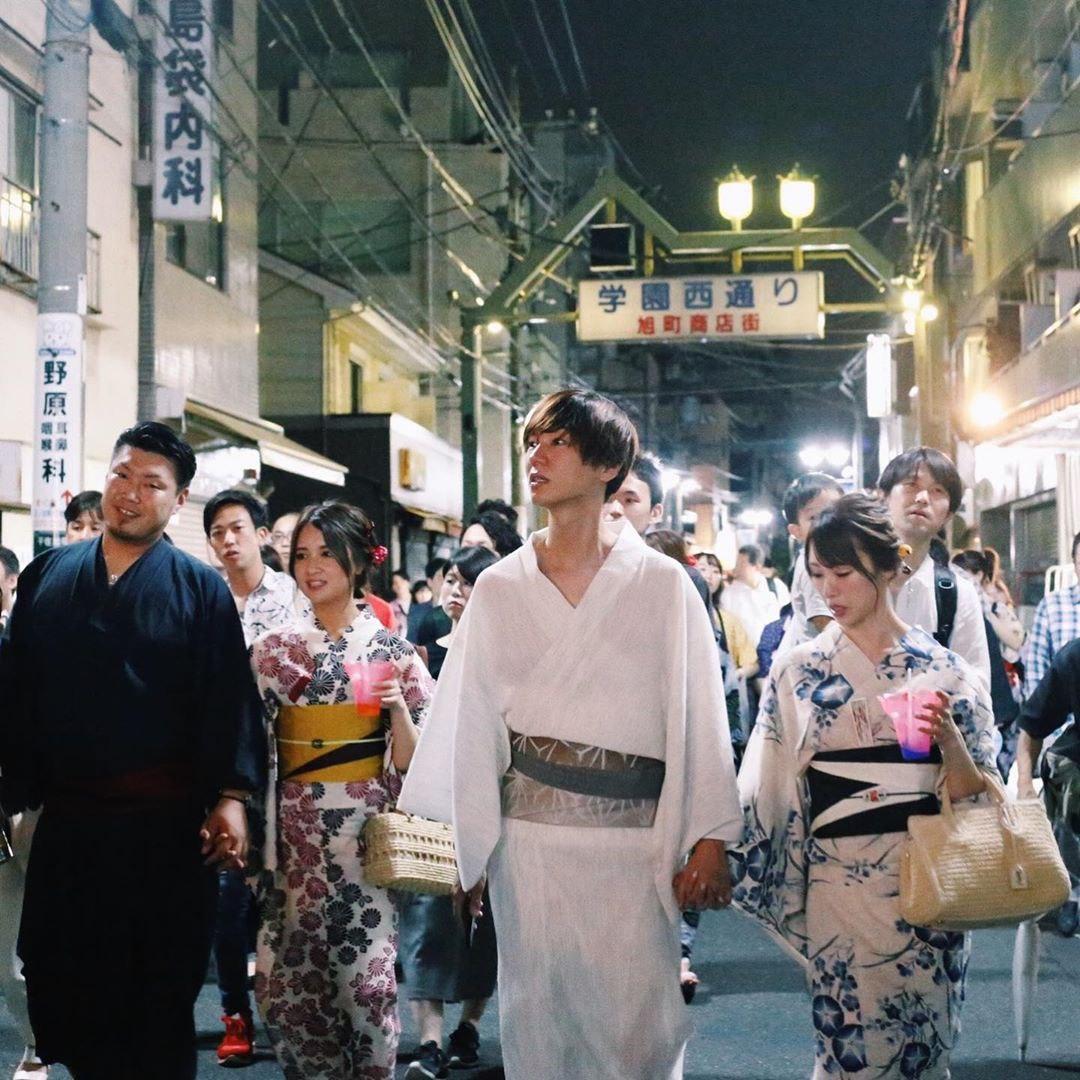 Image credits: @mochafe
For couples that dislike jostling around, escape the crowds by going to a smaller fireworks festival in the outer wards, like the Edogawa Fireworks Festival held along the Edo River in early August.
Note: A yukata is a lighter and thinner kimono, typically worn during summer; you can rent one by booking reservations online. Renting one from kimono stores along the streets is usually slightly more expensive.
---
5. Try skateboarding at H.L.N.A Skygarden
---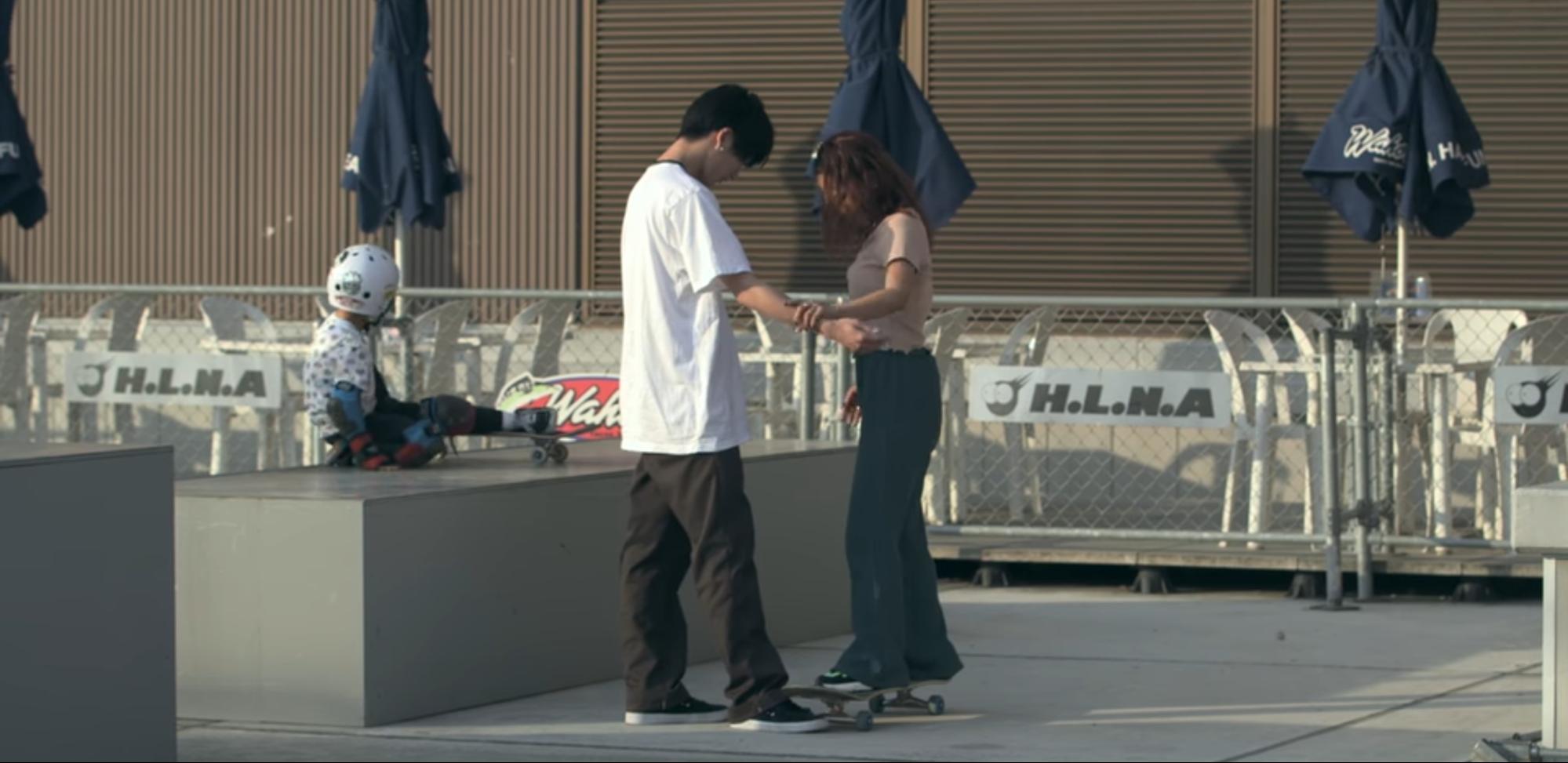 Image credits: Netflix/Fuji Television
Found on the roof of DiverCity Tokyo Plaza in Odaiba, overlooking the city and Tokyo Bay, this skatepark is probably the most picturesque one in Tokyo.
Just like how Ruka took Risako out for a skateboarding date in Terrace House Tokyo, you should take the chance to show off your sk8er boi skills. Hopefully, you can have plenty of cute hand-holding moments like they did.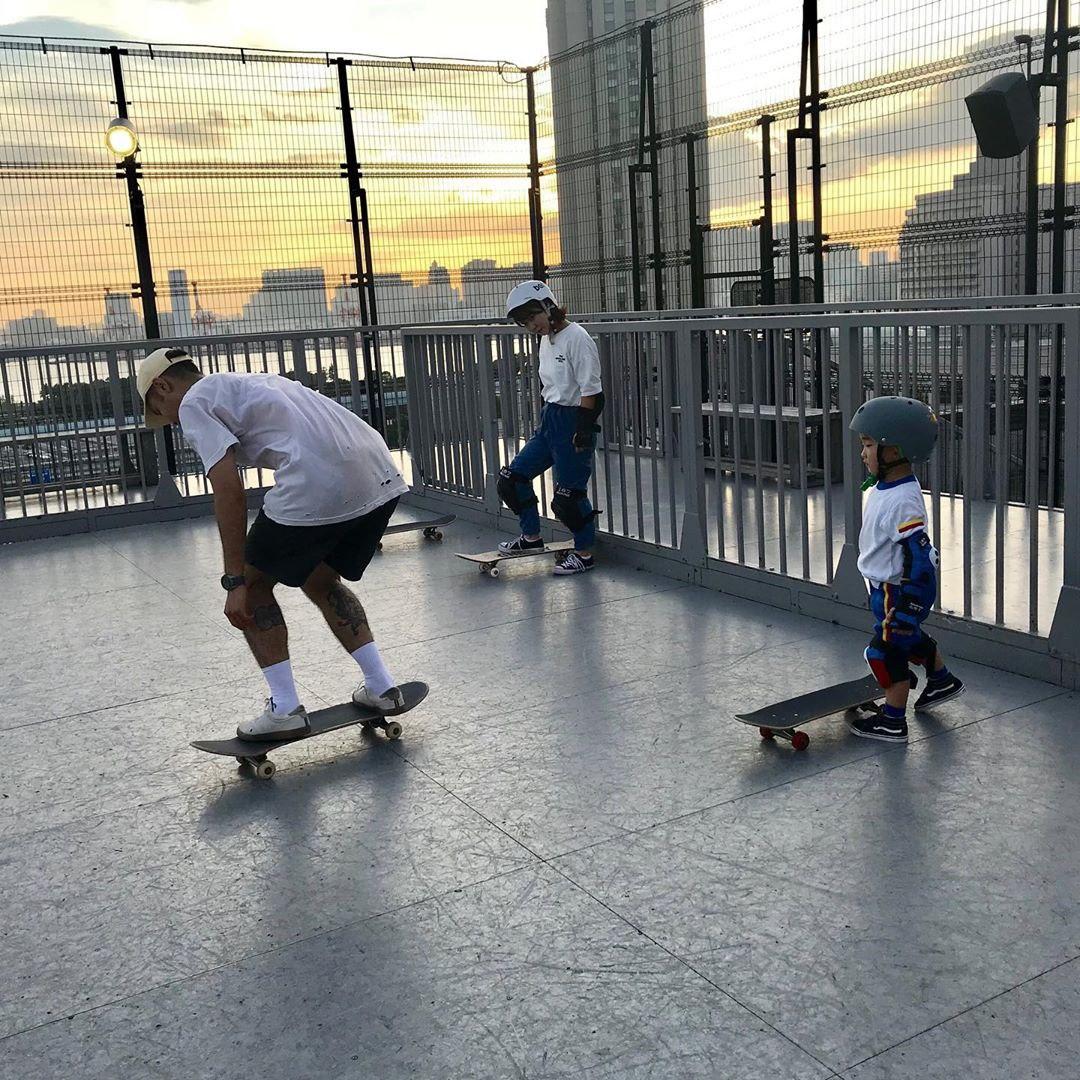 Image credits: @hlnaskatepark
Even if neither of you can skate, learning a new sport together is pretty fun too. Skateboard classes are available from ¥3,500 (~USD31.70), while a private class costs ¥8,000 (~USD72.50). Simply email the skatepark a week before reserving spots.
Usage of the skatepark is ¥420/hour (~USD3.80), but there's a discount for 3 hours of usage (¥1,050, ~USD9.50). Renting a skateboard, helmet and protective guards cost only ¥330 (~USD3) for each set.
Tip: Go in the late afternoon – around 4.45PM – to skate while watching the sun set across Tokyo Bay as the city lights come alive.
Opening hours: 10AM-10PM, Daily
Address: 1 Chome-1-10 Aomi, 江東区 Koto City, Tokyo 135-0064, Japan
Telephone: 03-5579-6991
Email: [email protected]
Check out the skateboard school schedule here.
---
6. Hot spring and chill in an Edo-themed onsen park
---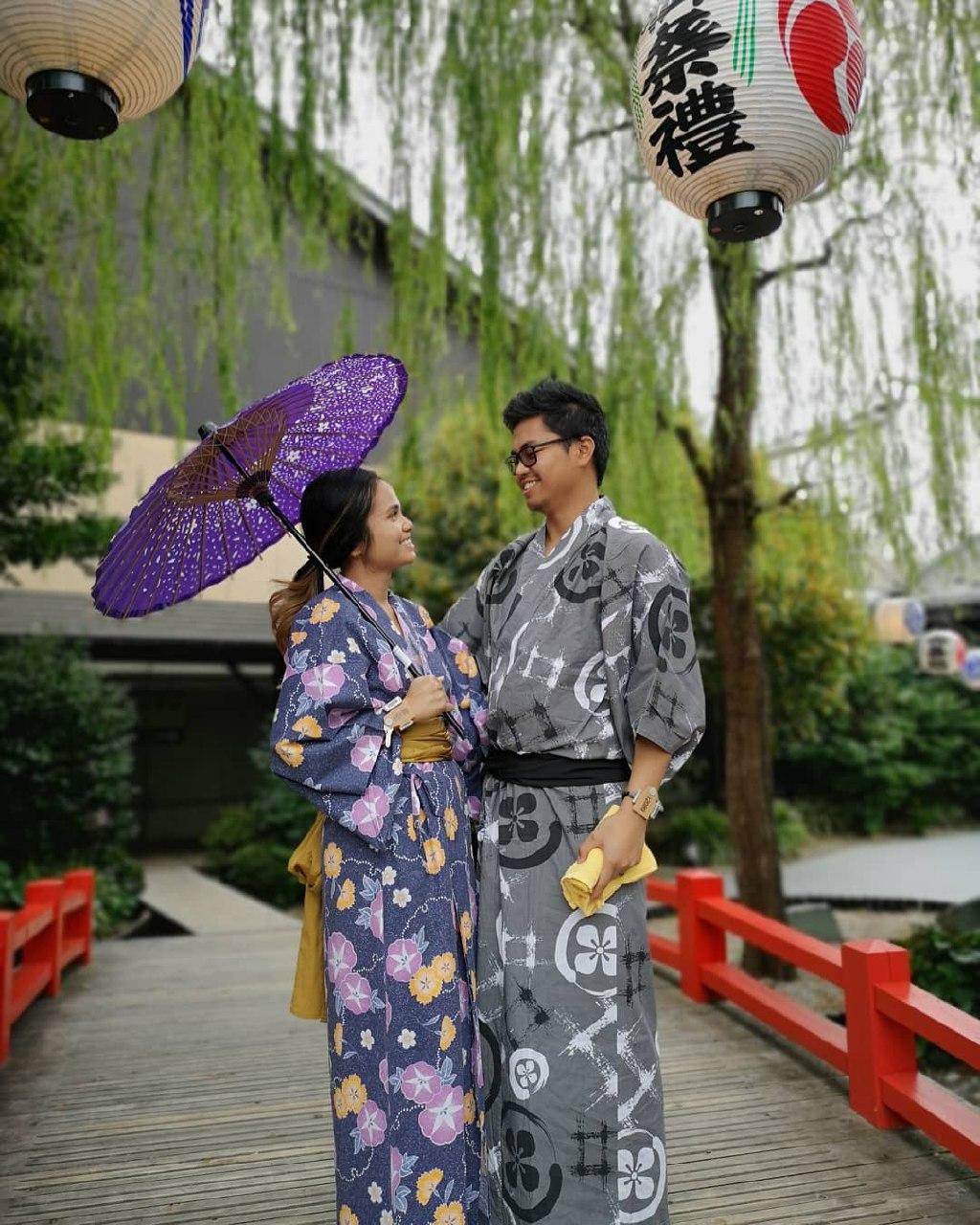 Image credits: @cleeyah
The Odaiba Oedo-Onsen Monogatari is located in Odaiba, just 15 minutes away from the H.L.N.A. Skatepark by bus – you could drop by after skating for a relaxing soak in the evening. The hot spring baths are separated by gender, so meet up at the hall after a quick dip.
Apart from the usual onsen treatment, you can dress up in a yukata and roam around the lantern-decorated hall. Designed to be reminiscent of a summer festival from the Edo period, you can find a variety of food from the different restaurants in the hall. Also, there are traditional festival games that you can try out together.
The outdoor garden-themed foot bath is a great place for couples to relax together away from the crowd. For the brave souls, try walking on the massage pebbles on the riverbed.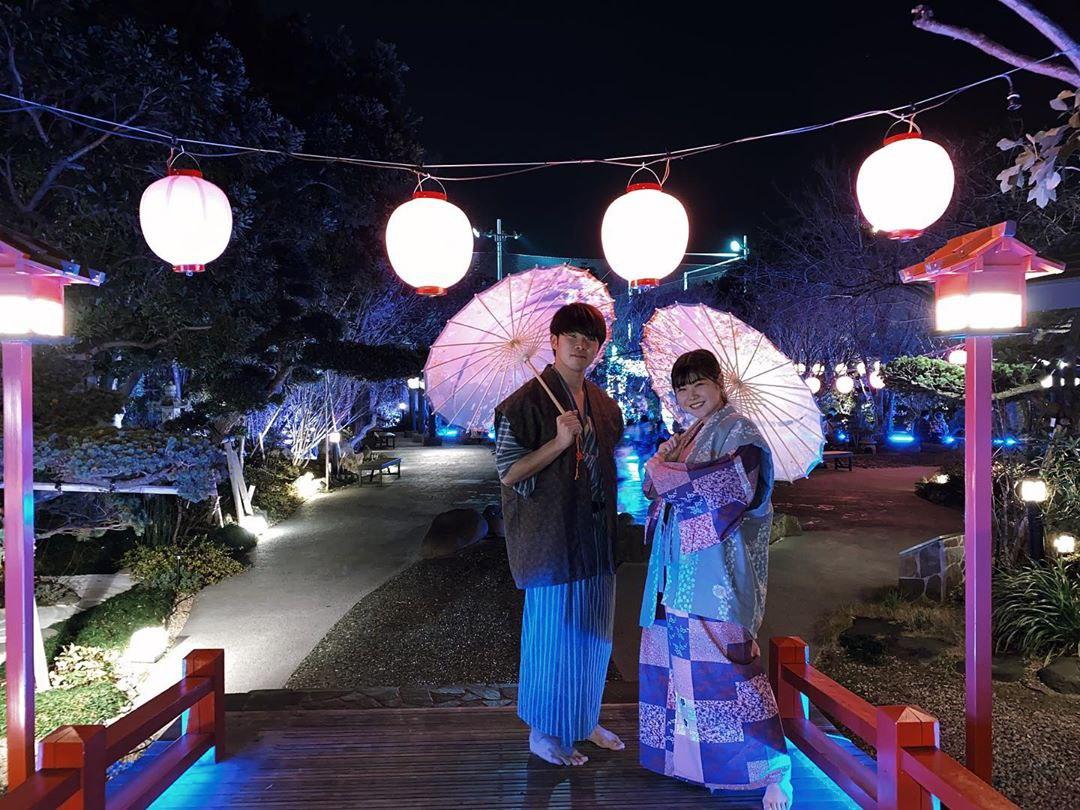 Image credits: @m_misa95
It costs ¥2,720 (~USD24.65) for a full day's admission on a weekday, but we recommend visiting after 6PM as admission is only ¥2,180 (~USD19.80). You can choose to spend the night here, but do note that there is an additional charge of ¥2,160 (~USD19.60) if you stay past 2AM. 
Opening hours: 11AM-9AM (the next day), Daily
Address: 2 Chome-6-3 Aomi, Koto City, Tokyo 135-0064, Japan
Telephone: 03-5500-1126
Website
Note: Tattoos are not allowed here. You can conceal your tattoos with bandages, but note that the onsen might ask you to leave without refund.
---
7. Bind your fates together at the Hikawa Jinja in Kawagoe
---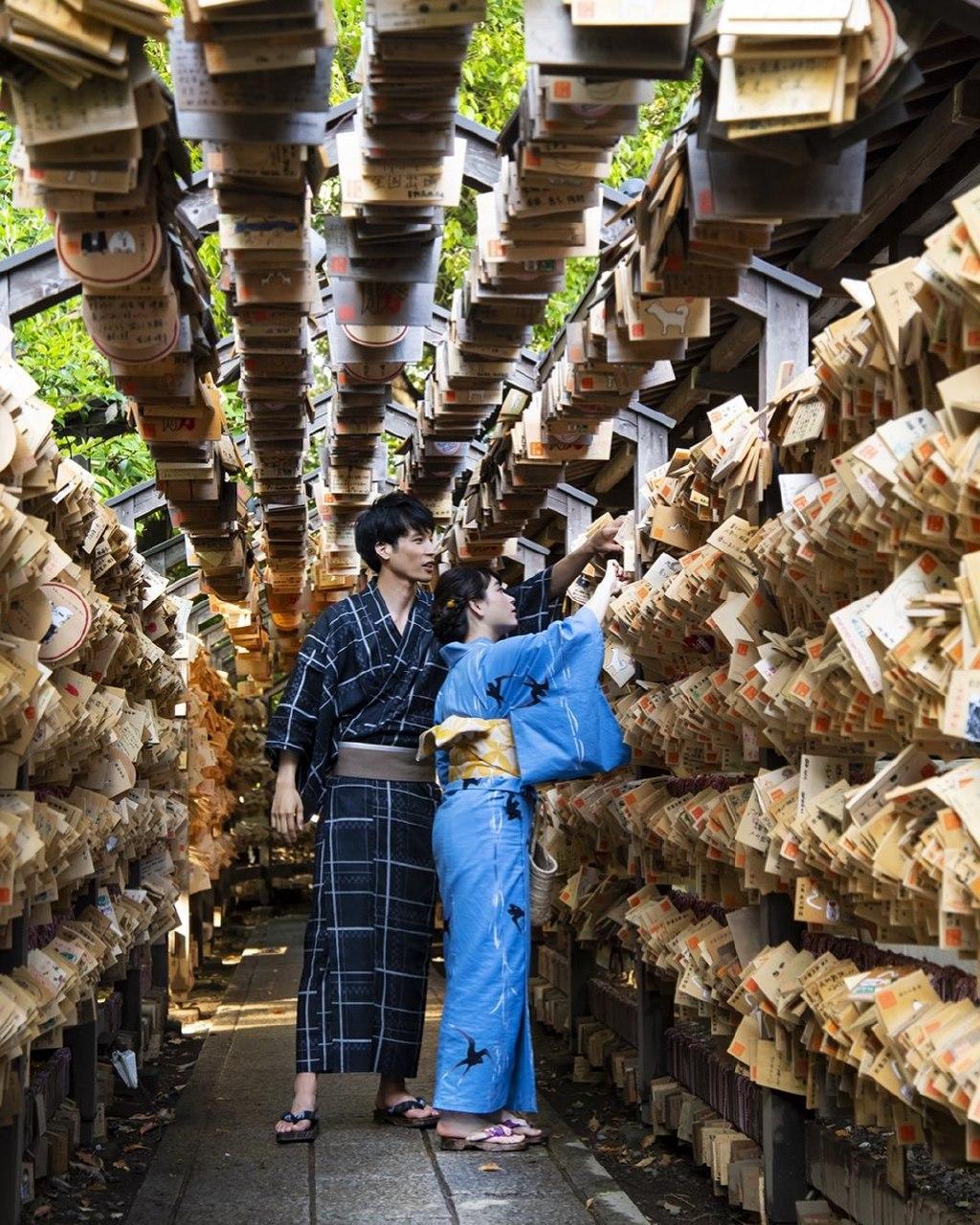 Image credits: @kawagoe_hikawa
Kawagoe Hikawa Jinja is about an hour away from Tokyo by train, located in the rustic and historical Kawagoe City. The shrine is approximately 1,500 years old and is a popular en-musubi shrine. En-musubi, literally meaning the "tying of bonds", refers to the binding of relationships. Couples visit the Hikawa Shrine in hopes of a stronger relationship blessed by the gods.
A popular thing to do is to fish for omikuji. Omikuji are fortune-telling strips of paper, and at the Hikawa Shrine, they're kept within red snapper dolls that you can fish for just ¥300 (~USD2.70). The dolls can then be kept as a lucky charm, or omamori.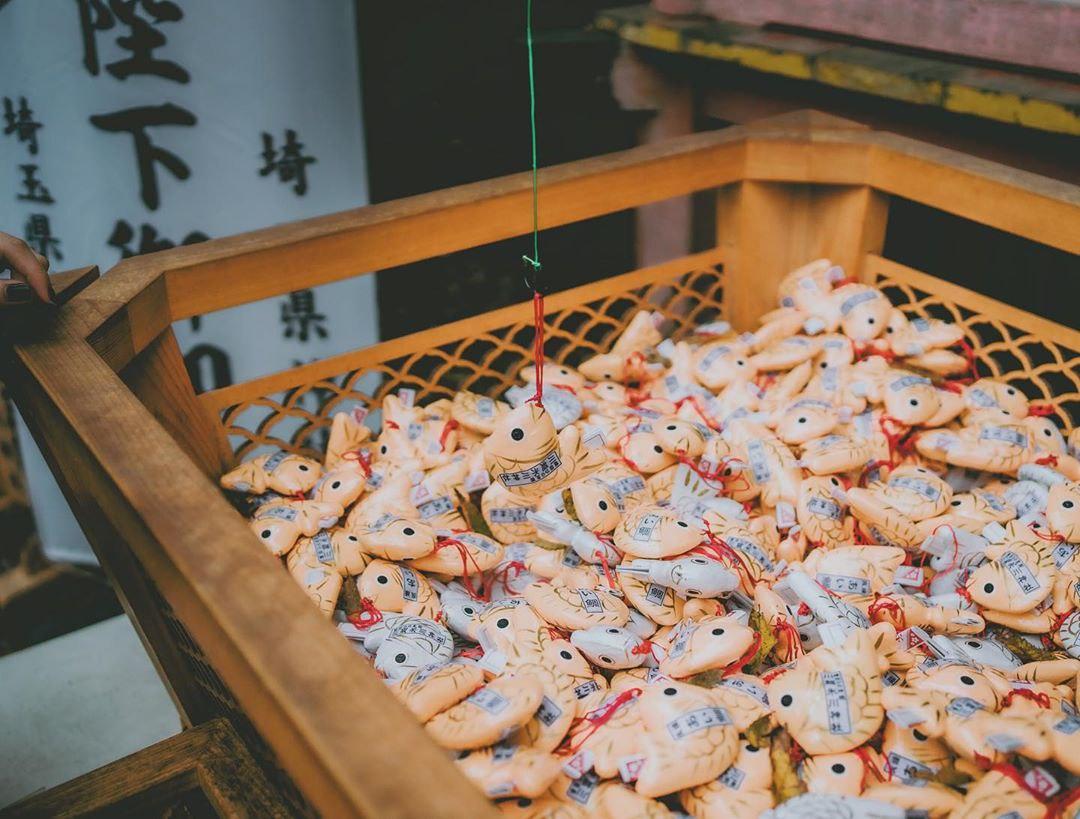 Image credits: @kawagoe_hikawa
Do also pick up the red pencil omamori at the shrine's gift shop. It's designed to symbolise a red string, which is said to connect you to your significant other – the more you use the pencil, the closer the two of you become.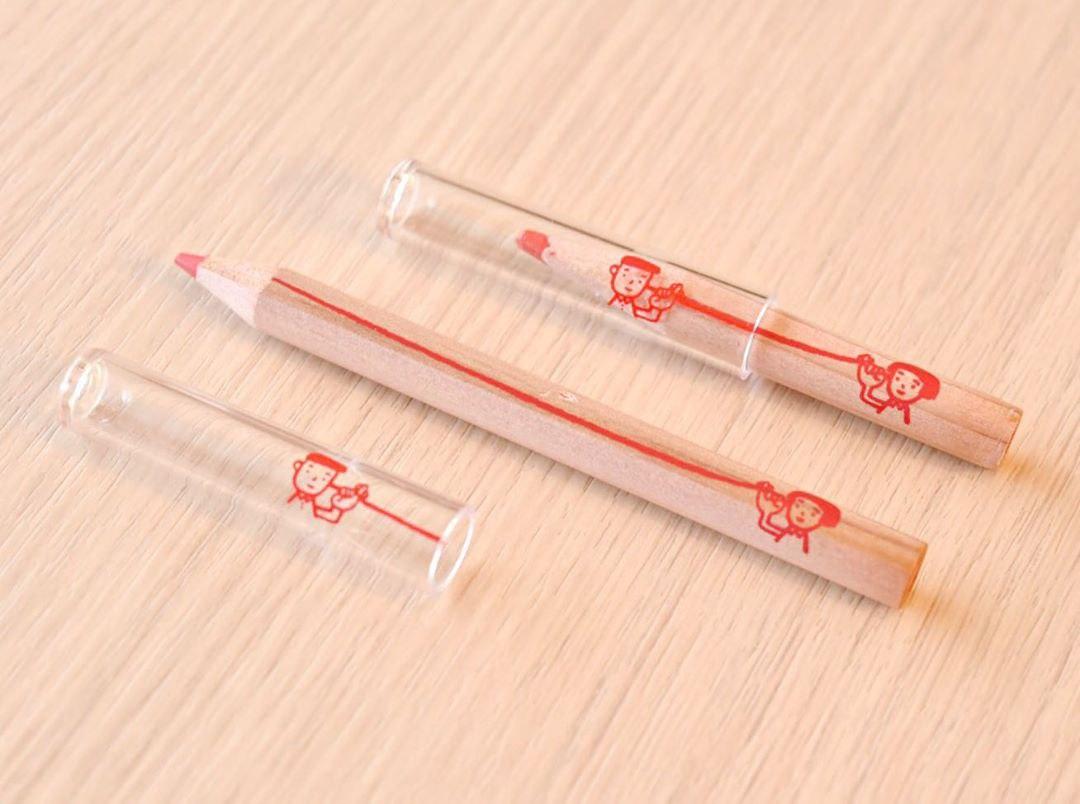 Image credits: @kawagoe_hikawa
The best time to visit the shrine is during the Wind Chime Festival, held between July and September. Over 2,000 Edo-style wind chimes are hung up to tinkle in the summer breeze. You can write down your wishes for love on strips of wood and then hang them on the chimes.
Opening hours: 9AM-5PM, Daily
Address: 2 Chome-11-3 Miyashitamachi, Kawagoe, Saitama 350-0052, Japan
Telephone: 49-224-0589
Website
---
8. Catch the breeze from Tokyo Tower
---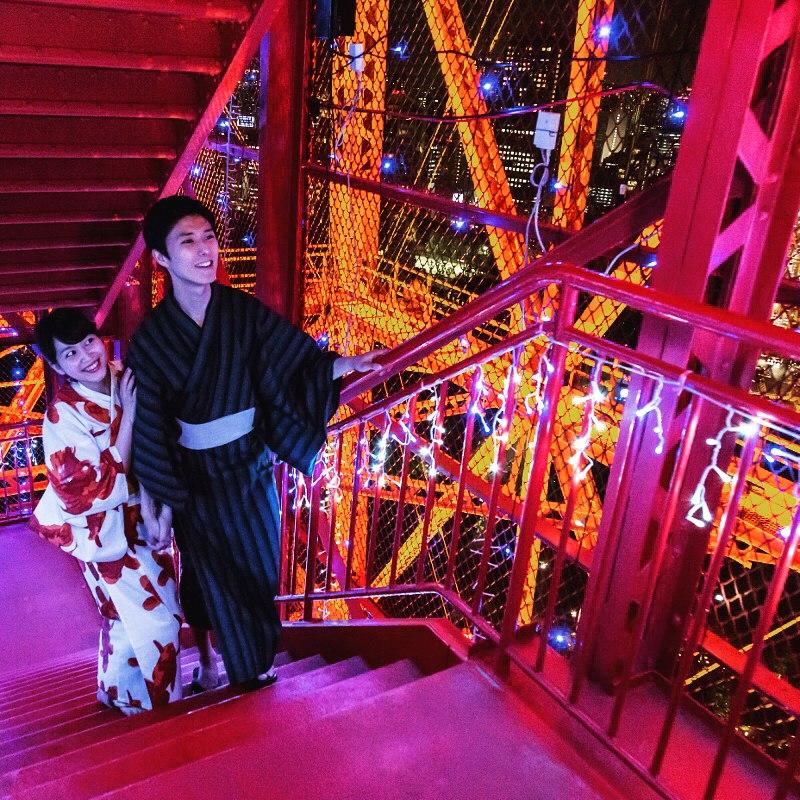 Image credits: @tokyotower_official
While Tokyo Tower may not be the most unique place to go for a date, not many people know that you can actually climb up the stairs to Tokyo Tower's main deck. It's a great teamwork date spot and you can encourage each other to keep going.
It's actually not that hard to climb up – there are 600 steps, but it only takes about 15 minutes to walk up at an average pace.
From Tokyo Tower, you can get a panoramic view of the city – it's especially romantic at night as the city lights up.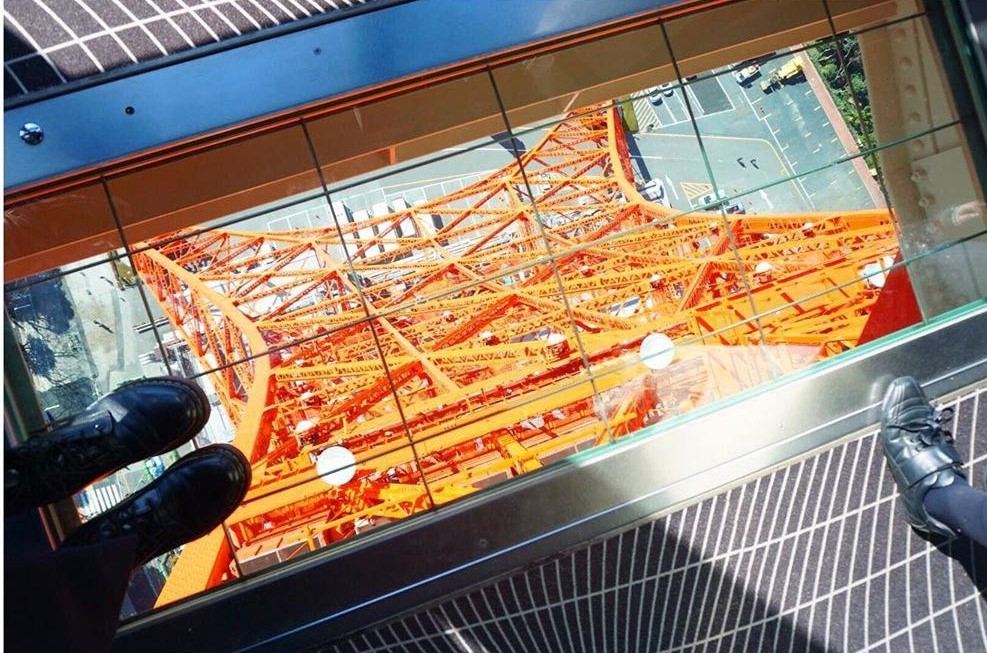 Image adapted from: @mika_0711s
 If climbing up stairs is not your thing, you can get a similar experience with the descending stairs. These are open every day from 9.30AM to 9.30PM, and it's free.
Entrance to the main observatory deck costs ¥1,200 (~USD10.90).
Opening hours: Ascending: Sat – Sun 11AM-4PM | Descending: 9.30AM-9.30PM, Daily
Address: 4 Chome-2-8 Shibakoen, Minato City, Tokyo 105-0011, Japan
Telephone: 03-3433-5111
Website
---
9. Relax at a floral-themed cafe
---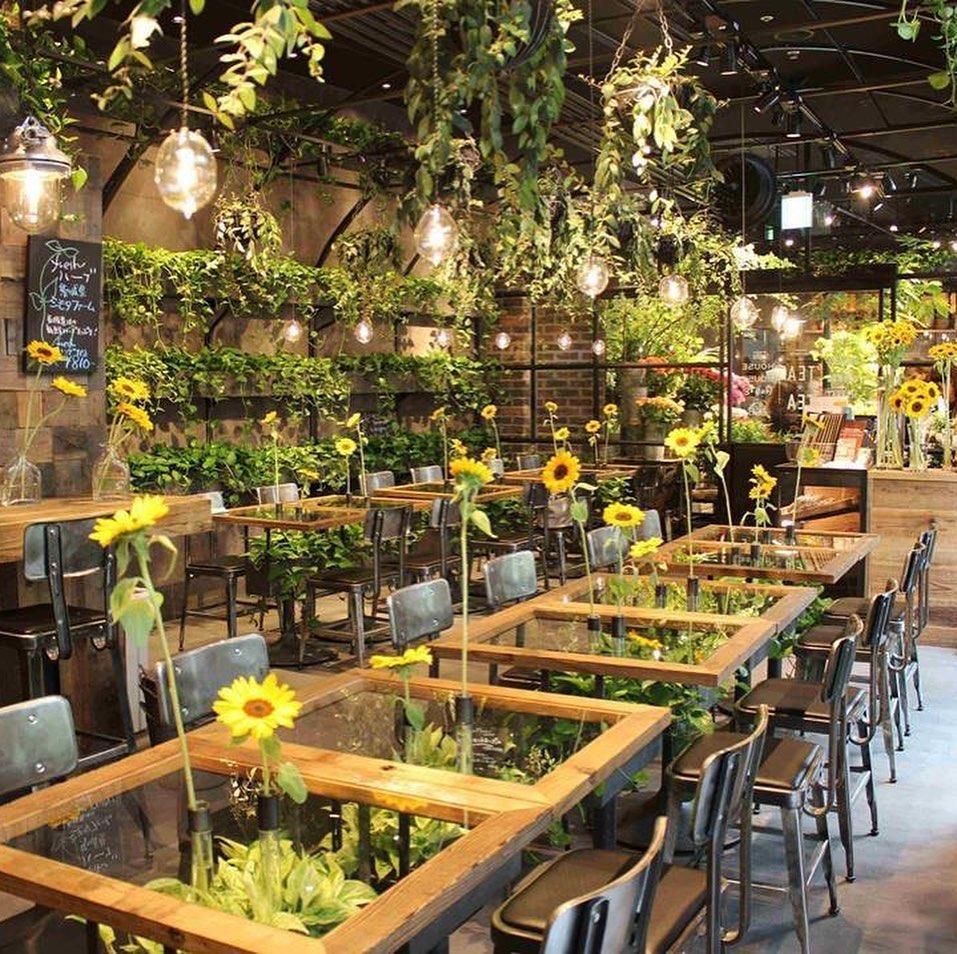 Image credits: @aoyamaflowermarket_teahouse
Aoyama Flower Market is both a flower shop and a tea cafe. Selling fresh and seasonal bouquets, the teahouse also serves a selection of food, teas and dessert.
The cafe is decorated with seasonal flowers and is the perfect spot for cute couple photos. People also take many flat-lay photos with pretty-looking desserts and drinks.
There are 3 outlets in Tokyo, located in Aoyama, Kichijoji and Akasaka. Each branch offers a slightly different menu with something special. The Aoyama branch features a Tea House Special Omurice (¥1,500, ~USD13.60), while the Kichijoji outlet has a Flower Parfait (¥850, ~USD7.70) special. The Akasaka outlet offers a seasonal flower french toast (¥1,000, ~USD9.10), topped with fruits and edible flowers.
Each branch hosts interesting events, like a beeswax cream-making workshop and a floral wine appreciation class. However, they're held in Japanese.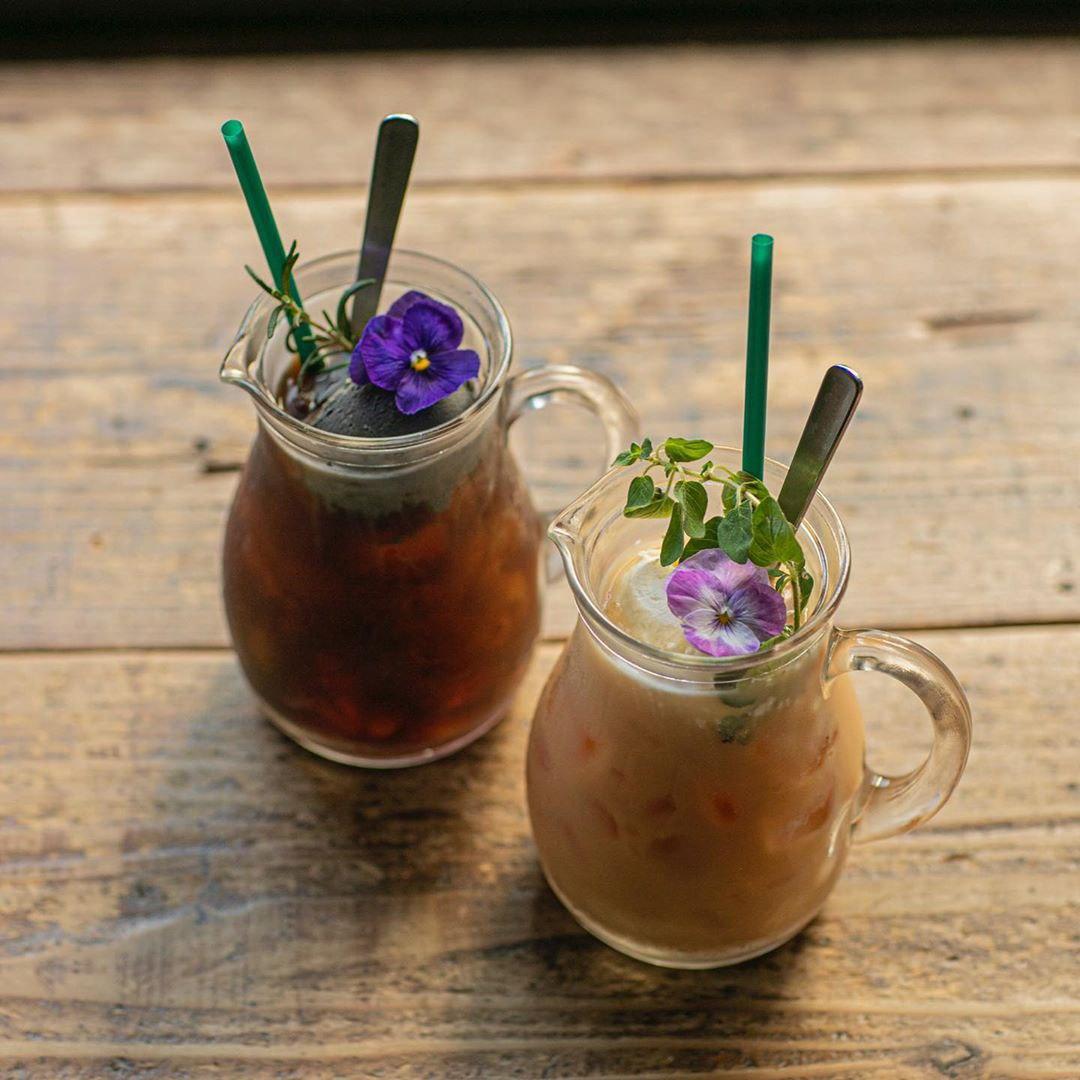 Image credits: @aoyamaflowermarket_teahouse
Aoyama Flower Market is very popular amongst both locals and tourists. Expect to queue around 40 minutes on weekdays. Reservations are not accepted.
Opening hours: Mon – Sat 11AM-8PM | Sun 11AM-7PM
Address: 5-1-2 Minami-Aoyama, Minato-ku, Tokyo
Telephone: 03-3433-5111
Website
---
10. Paddle around in a swan boat in Ueno Park
---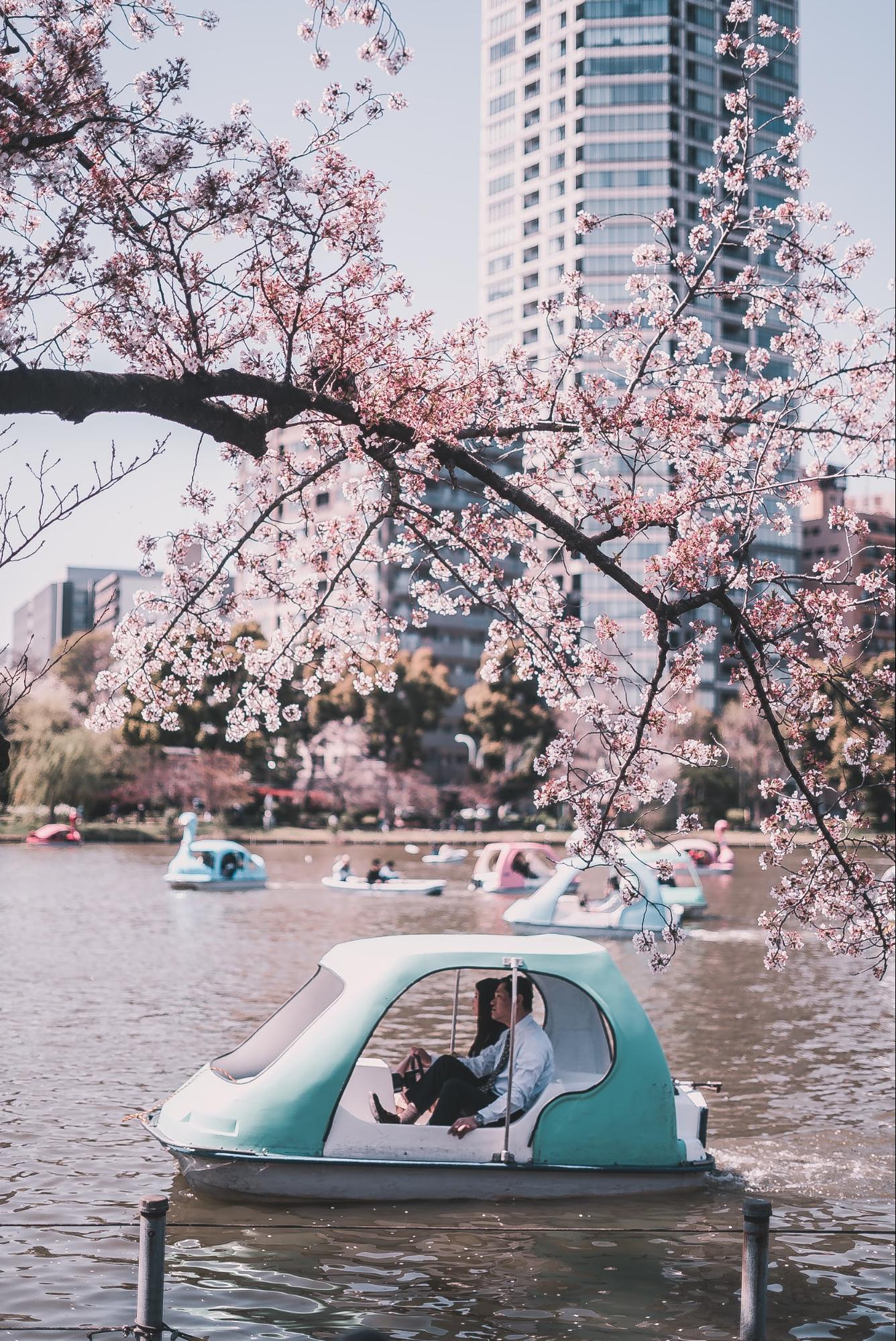 Image credits: bantersnaps
The Shinobazu Pond located within Ueno Park is the perfect place to spend some alone time on a quiet morning, or to just while away time on a lazy afternoon.
There are 3 types of boats available for rent – rowboats, cycling boats and swan boats. While the rowboats offer an unblocked view of the park, there is no shelter and it requires some skill to paddle it. Instead, we recommend couples to rent the swan boat (¥700/30 mins, ~USD6.30) for easy paddling, some shelter and additional privacy, ahem.
The best time of the year to visit Ueno Park is in the summer when it isn't too cold, or during the cherry blossom season, although it can get quite crowded then. To escape the throngs of like-minded couples, visit in the morning or the evening – you can get plenty of golden-hour photos too.
Opening hours: 9AM-5PM, Daily
Address: 2-1 Uenokoen, Taito City, Tokyo 110-0007, Japan
Telephone:  03-3828-9502
Note: The operating hours of the boat rental facility changes monthly. Check out the opening hours here before you visit.
---
Things to do in Tokyo
---
Dating can be so much more than having a meal in a swanky restaurant or sitting through a film that only one of you is interested in. Now that you have a list of date ideas for your next trip to Tokyo, we hope that you'll manage to swoon your date and remind him/her just how charming you are. Good luck, and have fun.

For more ideas on places to visit in Japan, check out other stories: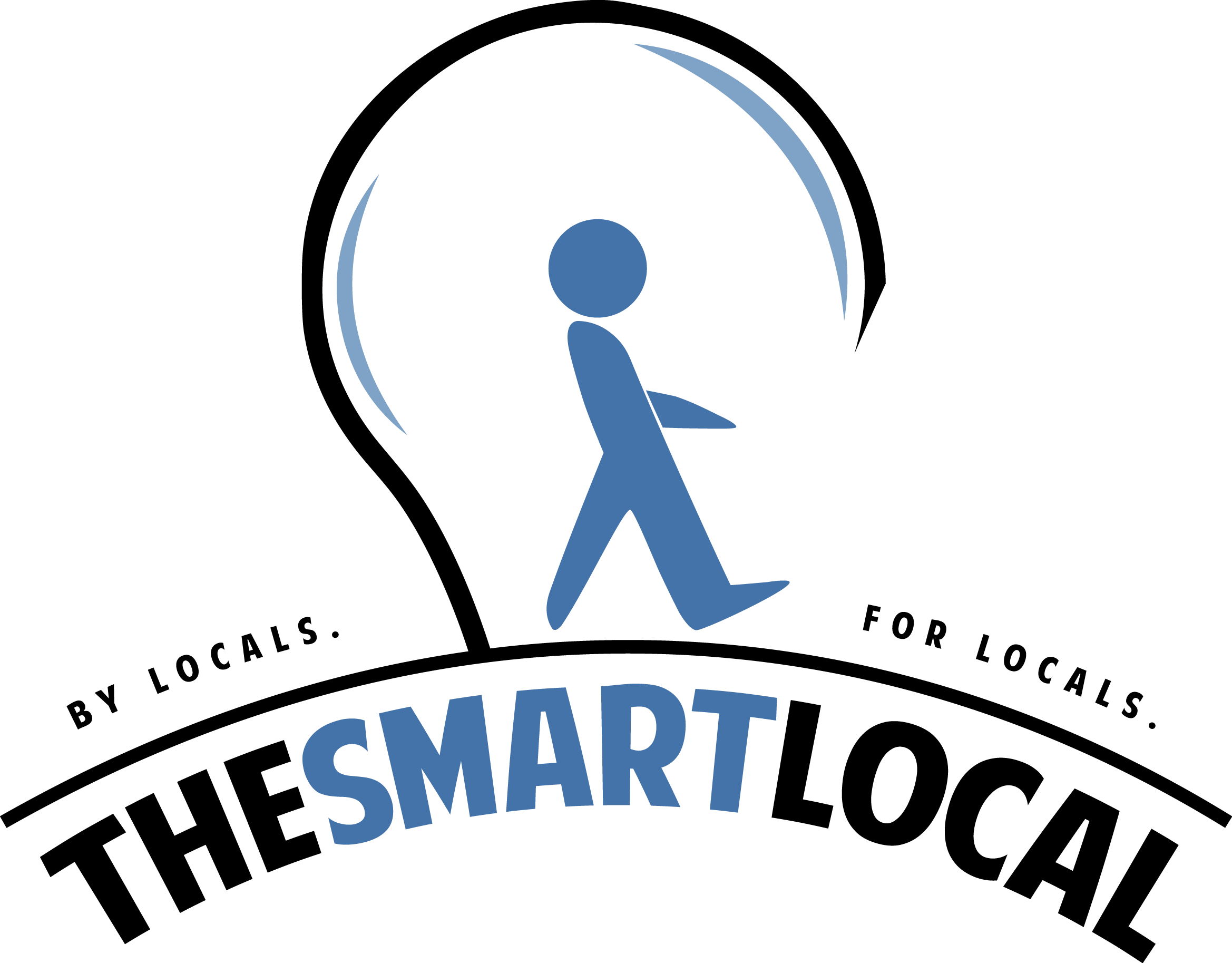 Drop us your email so you won't miss the latest news.