Starbucks Japan's 47 Jimoto Frappuccino
---
To celebrate its 25th anniversary, Starbucks Coffee Japan is rolling out 47 exclusive frappuccinos for all 47 prefectures. The initiative is officially called "47 Jimoto Frappuccino". "Jimoto" (地元) means "local", and the initiative focuses on "local frappuccino" drinks that reference each region's unique culture, including its popular landmarks and specialties.
---
47 frappuccinos to be introduced
---
On 2nd August 1996, Starbucks Coffee Japan opened its 1st outlet in Tokyo's Ginza district. This year, the franchise is celebrating its 25th anniversary with a series of events.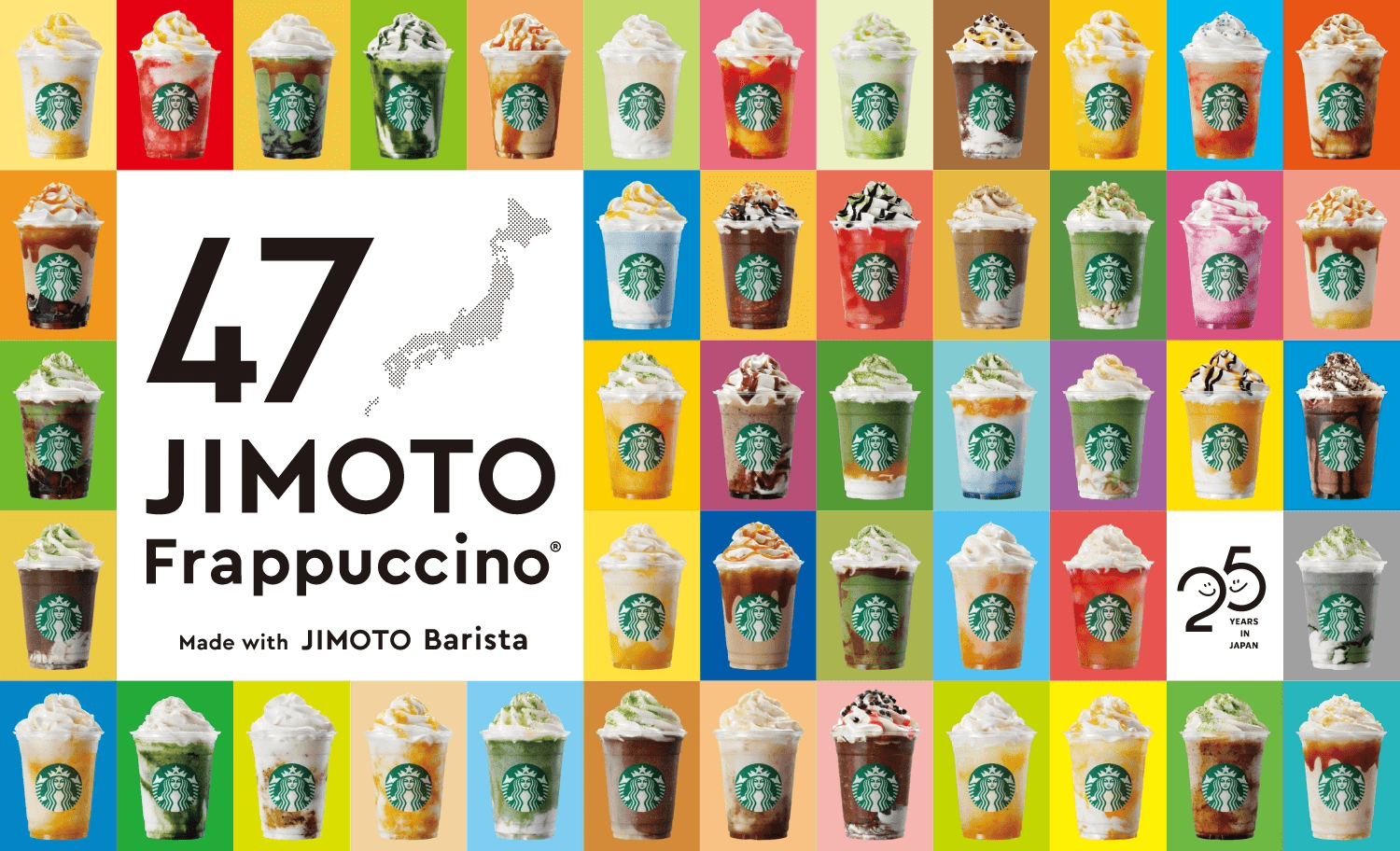 Image adapted from: Starbucks Coffee Japan
Just yesterday, Starbucks Coffee Japan announced that each prefecture in Japan will be getting their unique frappuccino, tailored to the local culture. In all, there will be 47 frappuccinos released, but each drink is only available at the respective prefectures' Starbucks outlets.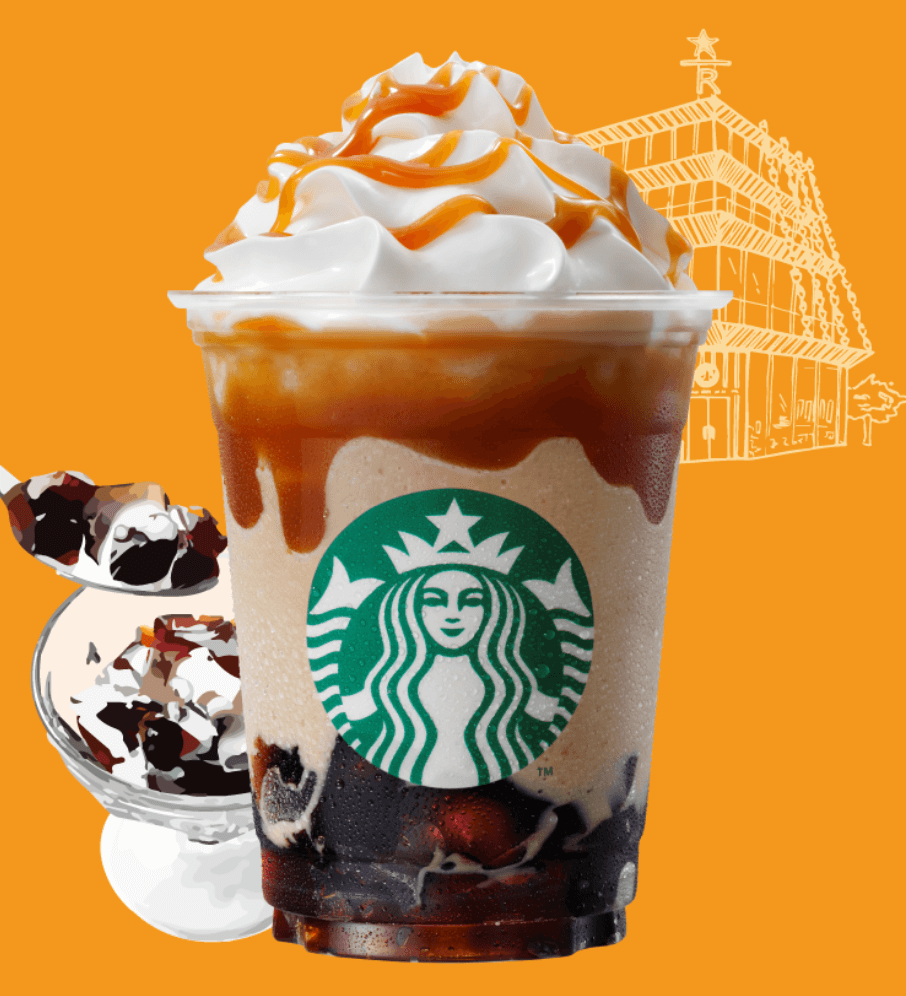 Image adapted from: Starbucks Coffee Japan
If you're living in Tokyo, the Origin Coffee Jelly Caramel Frappuccino awaits you. The coffee-based drink features a blend of coffee jelly and caramel. It is a global flavour that aptly represents the cosmopolitan region.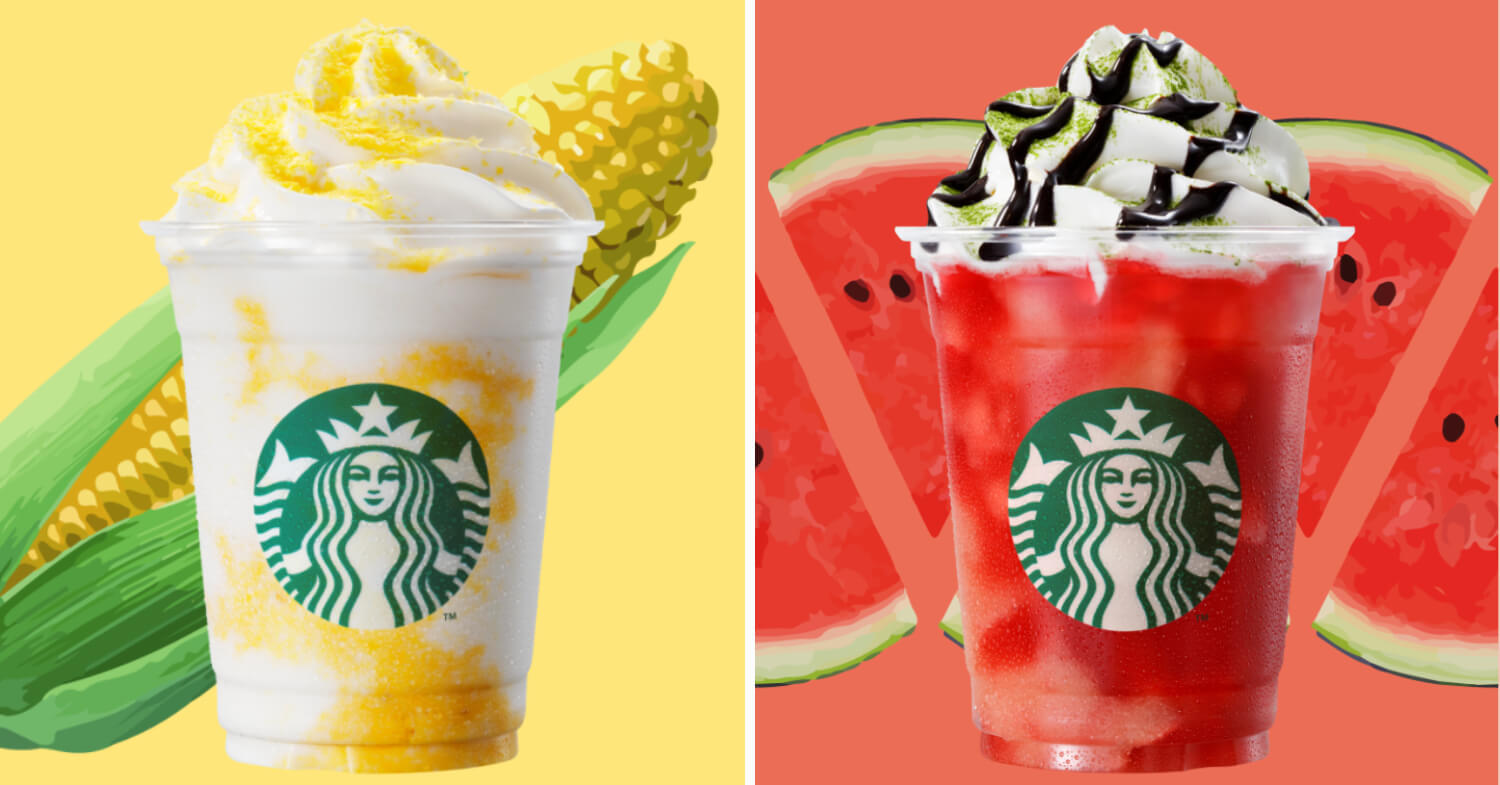 Exclusive frappuccinos for Hokkaido and Toyama
Image adapted from: Starbucks Coffee Japan and Starbucks Coffee Japan
Some of the other frappuccinos feature local specialities. Amongst them, there's Hokkaido's Tokibi Creamy Frappuccino, which features the region's popular offerings – sweet corn, milk, and sugarcane. The white-yellow colour combination is meant to mimic Hokkaido's snowscapes when they reflect the sunlight.
Meanwhile, Toyama's Marude Watermelon Cha Frappuccino pays homage to the large Nyuzen Jumbo Watermelon exclusively cultivated in the prefecture. It is a watermelon-based drink completed with a chocolate sauce drizzle and a dash of matcha powder – a reference to the black-green pattern of the summer fruit.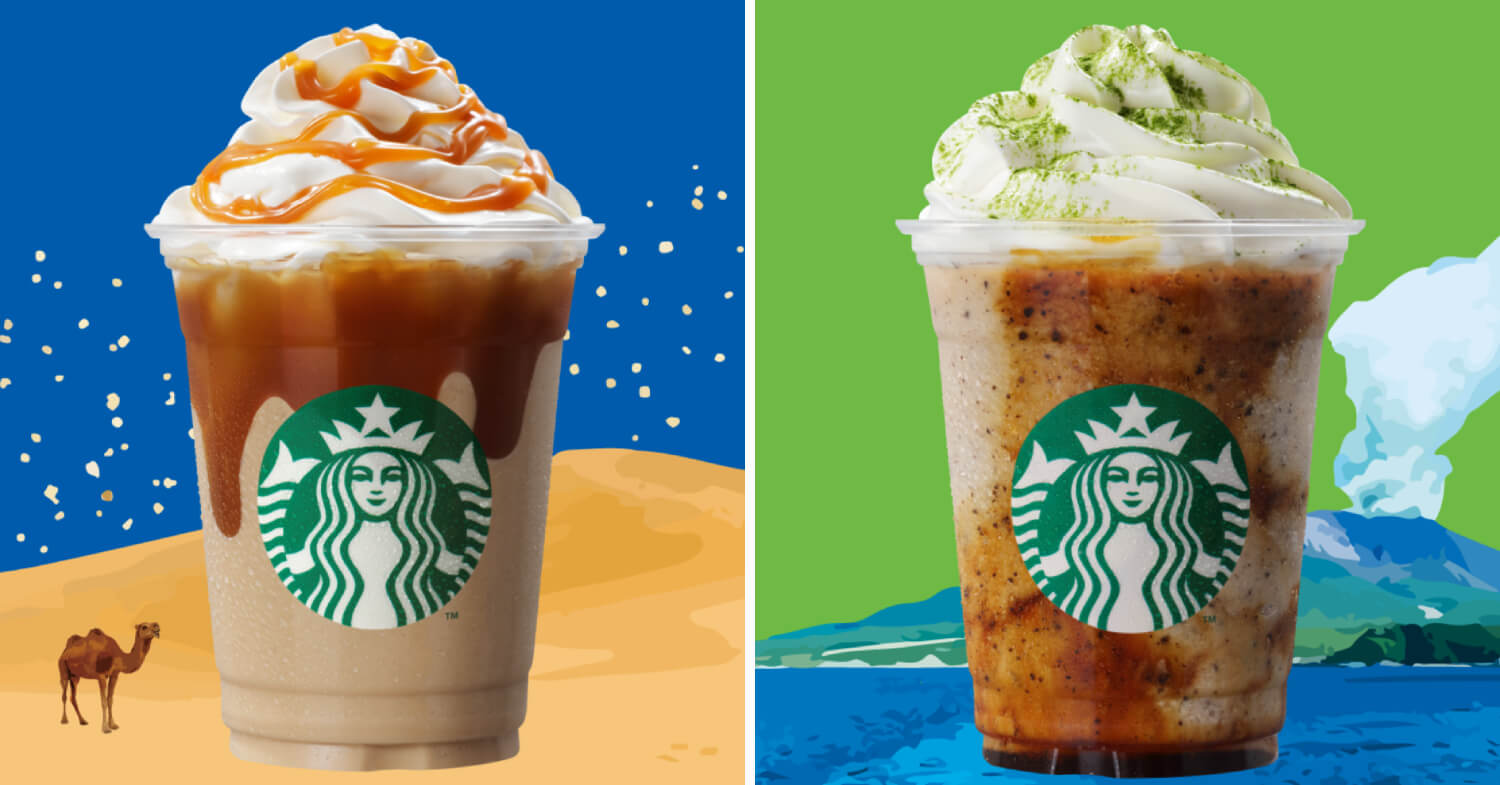 Exclusive frappuccinos for Tottori and Kagoshima
Image adapted from: Starbucks Coffee Japan and Starbucks Coffee Japan
Then, there are drinks that reference iconic landmarks in the prefecture. Tottori Prefecture is home to the Tottori Sand Dunes, which stretches about 16km across the coast in Sanin Kaigan National Park. Naturally, its caramel coffee frappuccino, called Gaina Caramel Creamy Frappuccino, takes inspiration from the landform's appearance.
Meanwhile, Kagoshima's Chaippe Kuromitsu Frappuccino is inspired by Mount Sakurajima, an active volcano in the region. Featuring a mix of milk, chocolate chips, and brown sugar syrup, the drink evokes the image of spewing volcanic ash. Meanwhile, the dash of matcha powder at the top references the scenic foliage surrounding the natural attraction.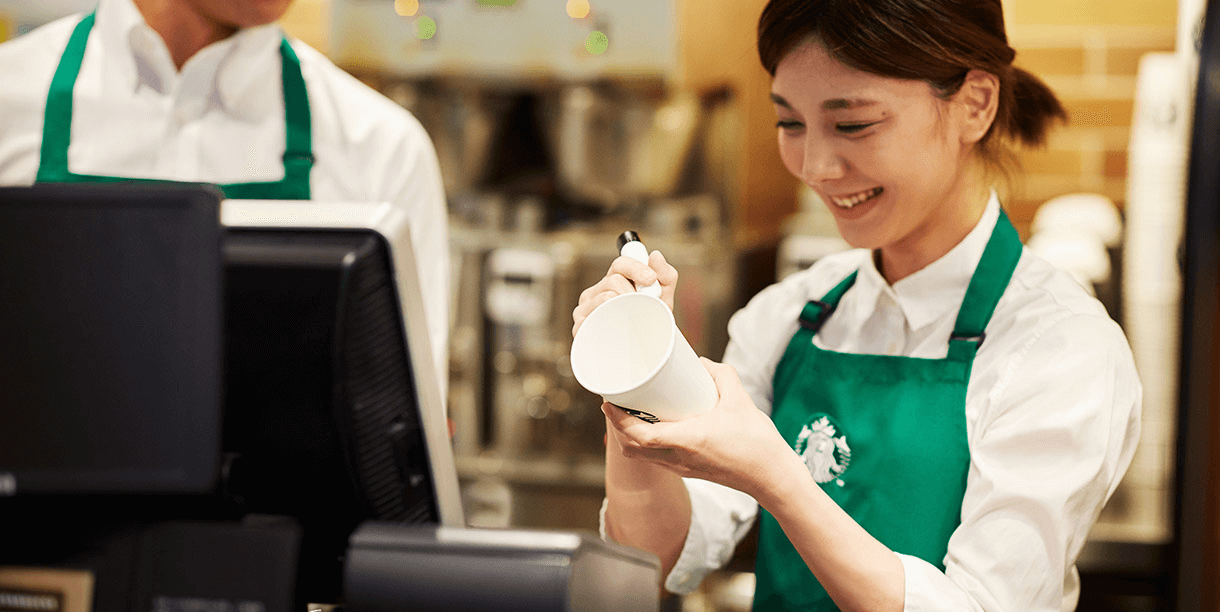 Image adapted from: Starbucks Coffee Japan
Much thought has gone into designing each frappuccino. If you're in Japan, head down to your local Starbucks store and find out which one awaits you. If you want some spoilers, view the full list of drinks here.
---
Other events for Starbucks Japan's 25th anniversary celebrations
---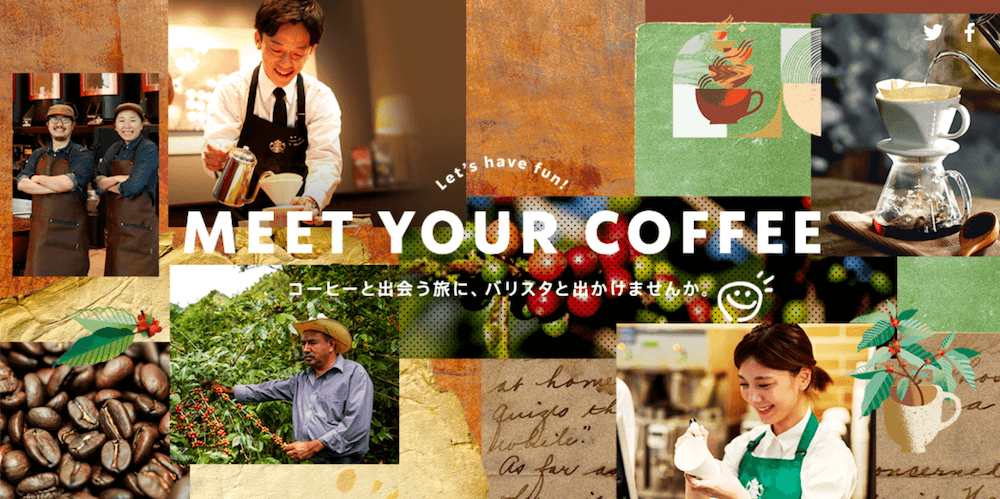 Image adapted from: Starbucks Coffee Japan
Besides 47 Jimoto Frappuccino, Starbucks Coffee Japan is also holding 3 other events to celebrate its anniversary.
The 1st event, called "Love Coffee", began on 14th April 2021. On the website, you'd find baristas recommending their favourite coffee beans, infographics documenting how your Starbucks coffee is made, tips on how to brew an ideal cup of coffee, and information on a special "Coffee Passport" you can redeem.
Details for the 2nd and 3rd event have yet to be announced. You can bookmark their website to stay updated.
---
Starbucks Japan's 47 Jimoto Frappuccino release on 30th June
---
The 47 frappuccinos will be available at their respective outlets from 30th June 2021 to 3rd August 2021. They'd only come in 1 size – Tall. Each drink costs ¥682 (~USD6.15) if you're consuming it in the store. For takeaway, it costs ¥669 (~USD6.04).
For more news, check out:
---
Cover image adapted from: Starbucks Coffee Japan, Starbucks Coffee Japan and Starbucks Coffee Japan
Get more stories like this!
Drop us your email so you won't miss the latest news.