Felissimo The Great Wave scratcher for cats
---
Cat lovers would agree on one thing: felines deserve the best that money can buy. As such, the Cat Club of Felissimo is giving all cat owners a chance to pamper their cars with a The Great Wave scratcher. The beautiful scratching board will make your cat's afternoon nap seem like a work of art itself.
---
Felissimo's The Great Wave scratcher for cats
---
Felissimo has multiple subdivisions. There's the Cat Club, which is all about making cat-themed products. There's also the Museum Club, which focuses on all things related to Japan's traditional culture.
These 2 departments appear vastly dissimilar initially. But in June, the most unexpected crossover happened.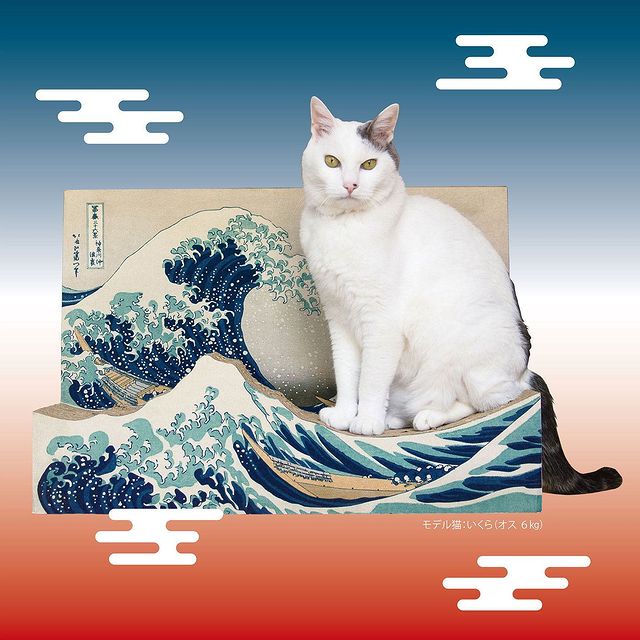 Image credit: @felissimonekobu
The 2 departments came together to create a beautiful cat scratcher inspired by the iconic The Great Wave off Kanagawa.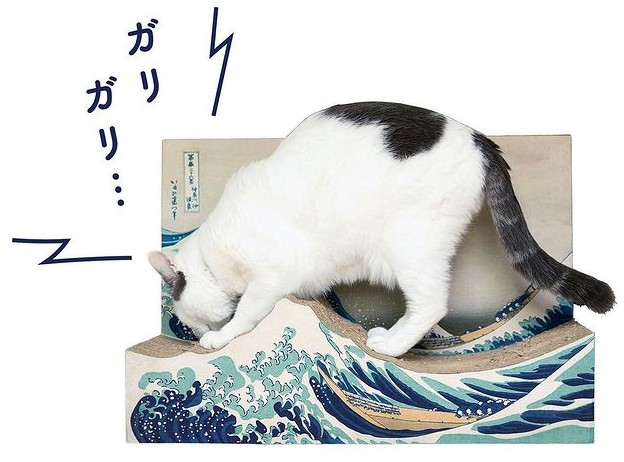 Image credit: @felissimonekobu
The scratcher is made of corrugated fibreboard, which allows your cat to scratch and sharpen its claws to its heart's content.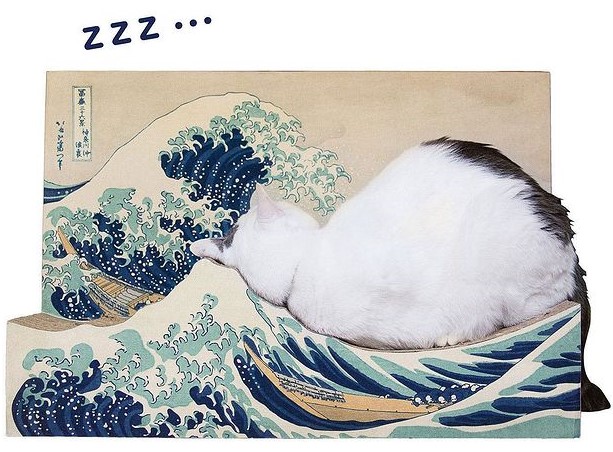 Image credit: @felissimonekobu
The roughly 20cm-wide wavy platform also makes for a comfortable cat-napping spot. Meanwhile, the approximately 40cm x 59cm backdrop of The Great Wave will transform your cat's ordinary snooze into a sublime sight.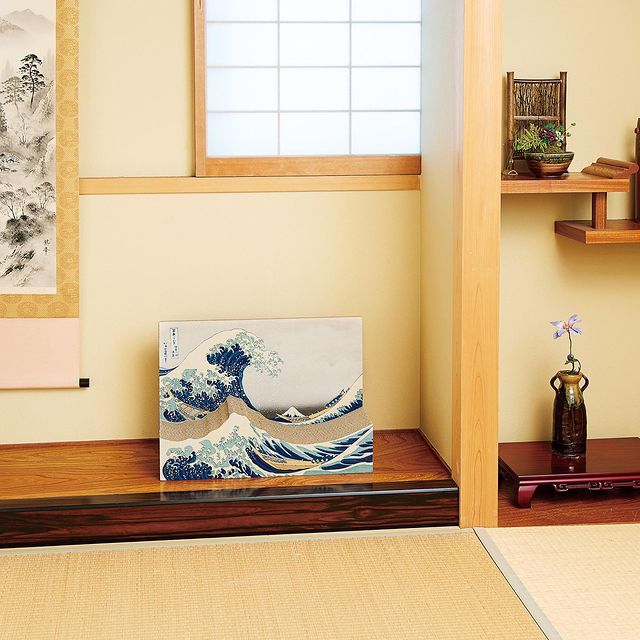 Image credit: @felissimonekobu
The aesthetic cat scratcher costs ¥9,875 (~USD88.89). For each scratcher sold, ¥250 (~USD2.25) will be donated to the Felissimo Cat Fund. The fund goes towards helping cats in need.
---
About the Felissimo Cat Club
---
Known officially as the Neko-Bu (猫部), the Felissimo Cat Club works towards creating a society where mankind and cats can co-exist blissfully.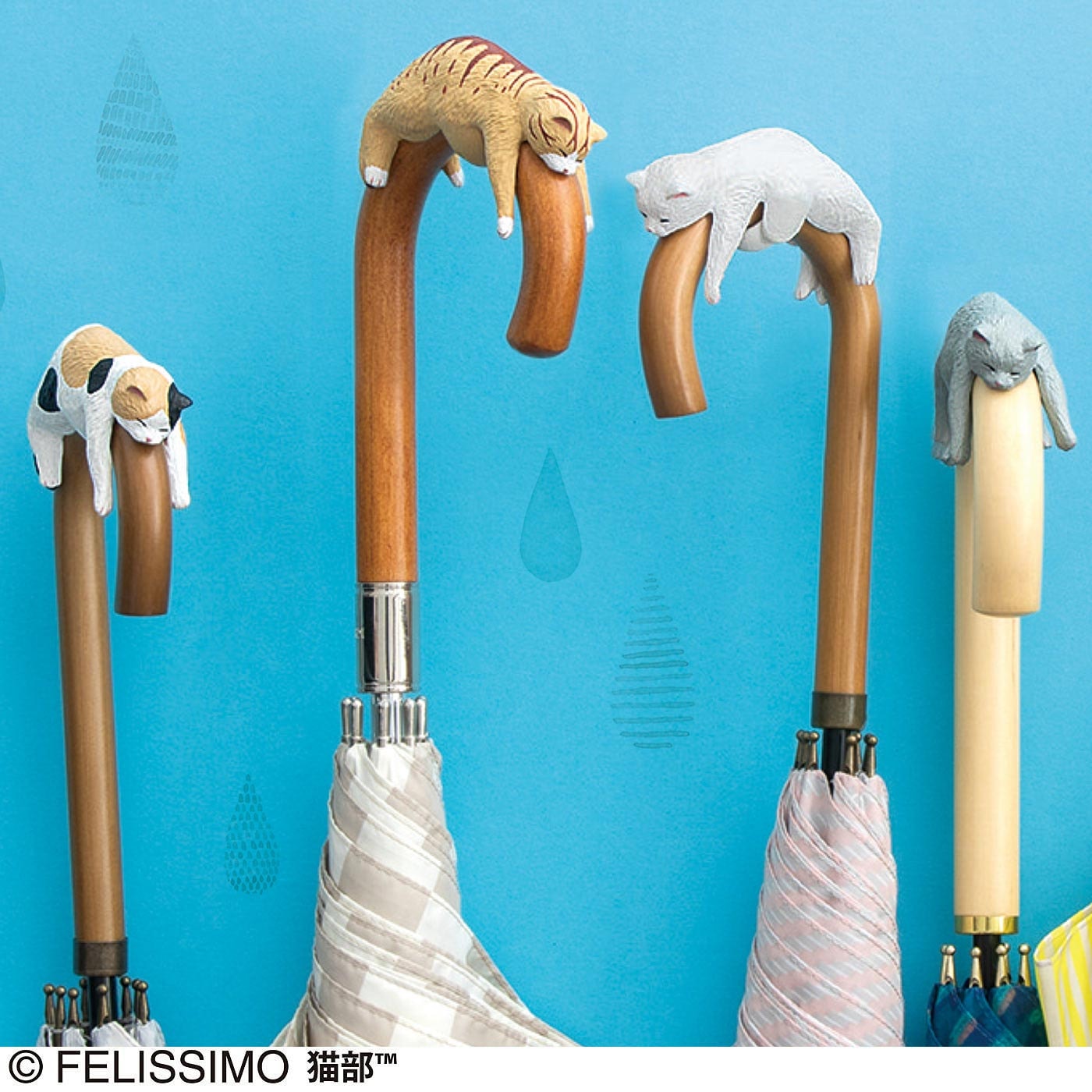 Cat-themed umbrella tags
Image credit: Felissimo
Like other Felissimo departments, the Cat Club has a slew of fascinating themed products under their product collection, ranging from cute umbrella tags to lip glosses. You can view their product catalogue here.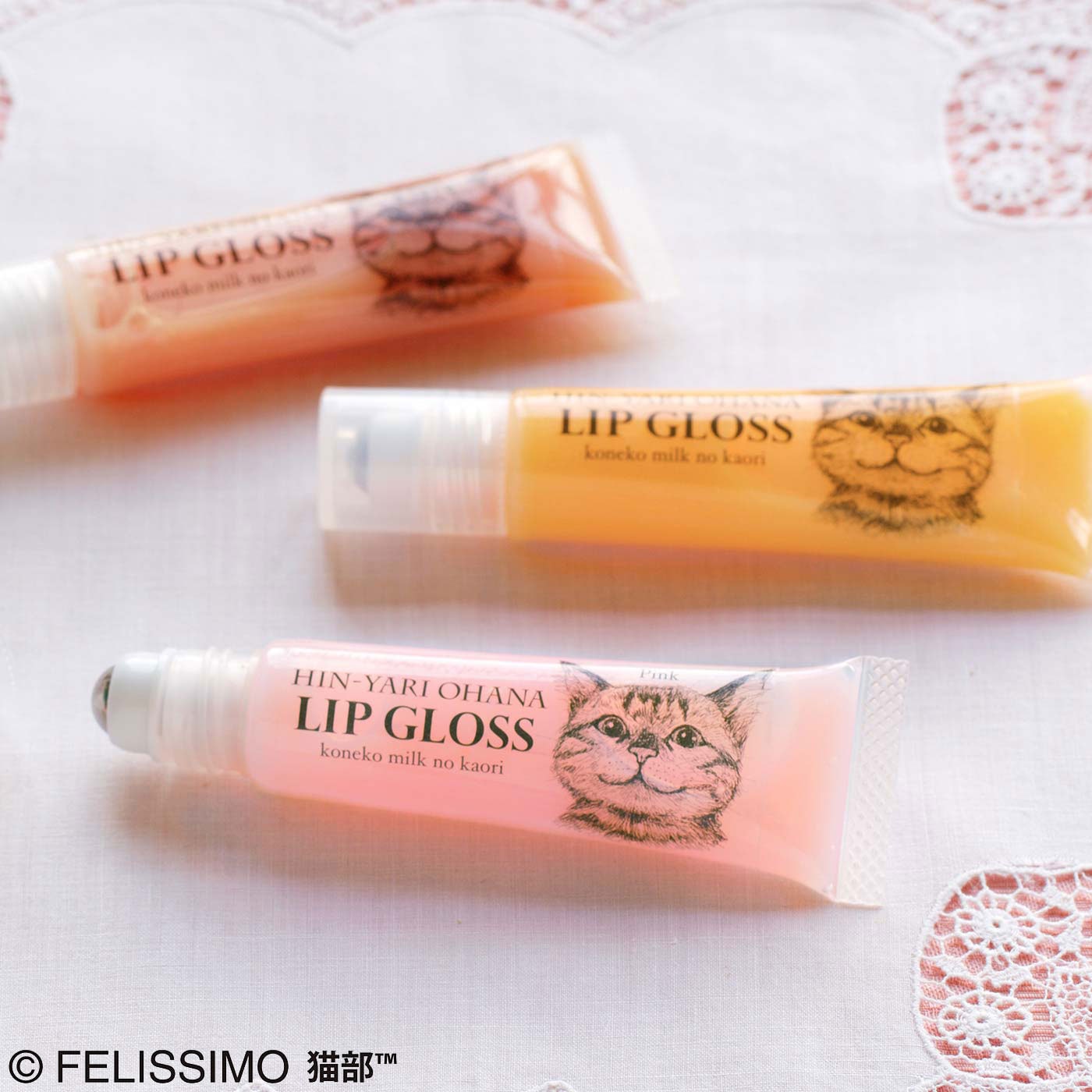 Cat lip gloss
Image credit: Felissimo
The Cat Club also publishes interesting and heartwarming stories about our feline friends on their website.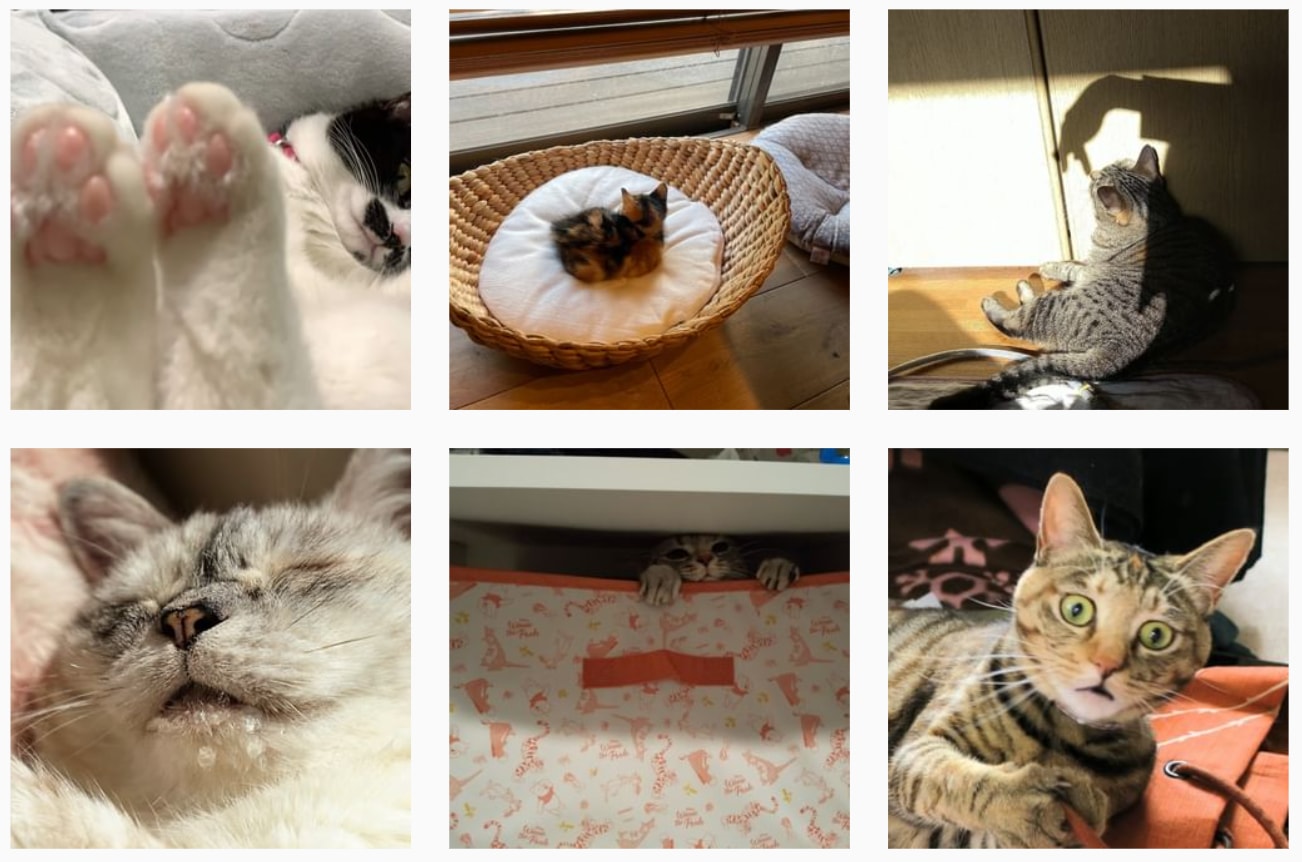 Image adapted from: Instagram
Meanwhile, we highly recommend following their Instagram page for cute and derpy cat images that are meme-worthy in our opinion.
---
Buy the Felissimo The Great Wave scratcher for your cat
---
You can purchase Felissimo's The Great Wave scratcher here. If you're looking for more ways to indulge your cat, you can give the cardboard cat shrine a go too.
For more news, check out:
---
Cover image adapted from: @felissimonekobu and @felissimonekobu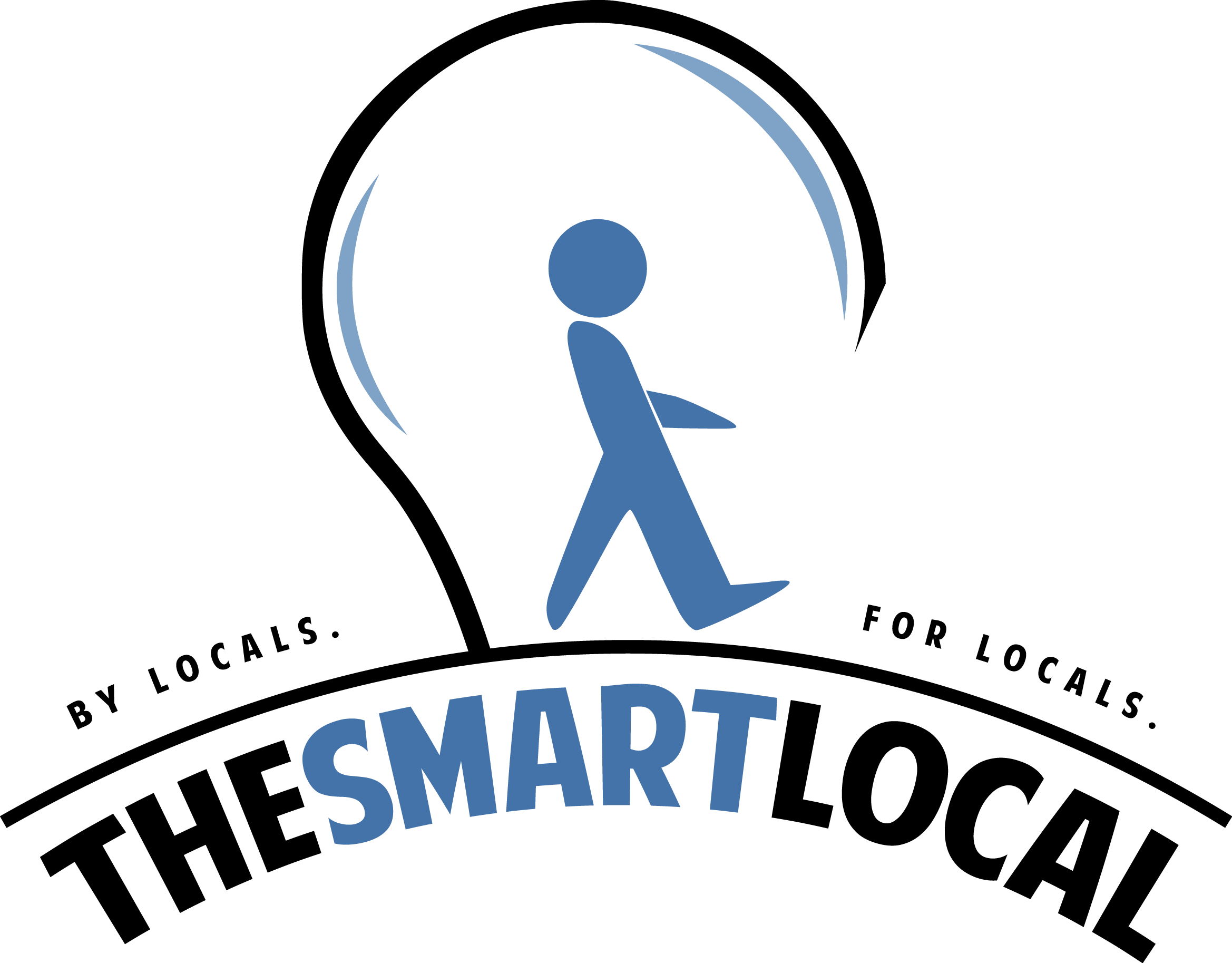 Drop us your email so you won't miss the latest news.