Felissimo Hokusai coloured pencils
---
Though better known for its wacky and bizarre lifestyle goods, Japanese mail-order company Felissimo also offers quality art supplies. Most notably, they have been providing craft lovers with quality coloured pencils through their 500 Coloured Pencils series since 1992. Now, aspiring artists can channel their inner Hokusai too, with the new Hokusai-themed coloured pencils. 
---
Collection of coloured pencils inspired by Hokusai's prints
---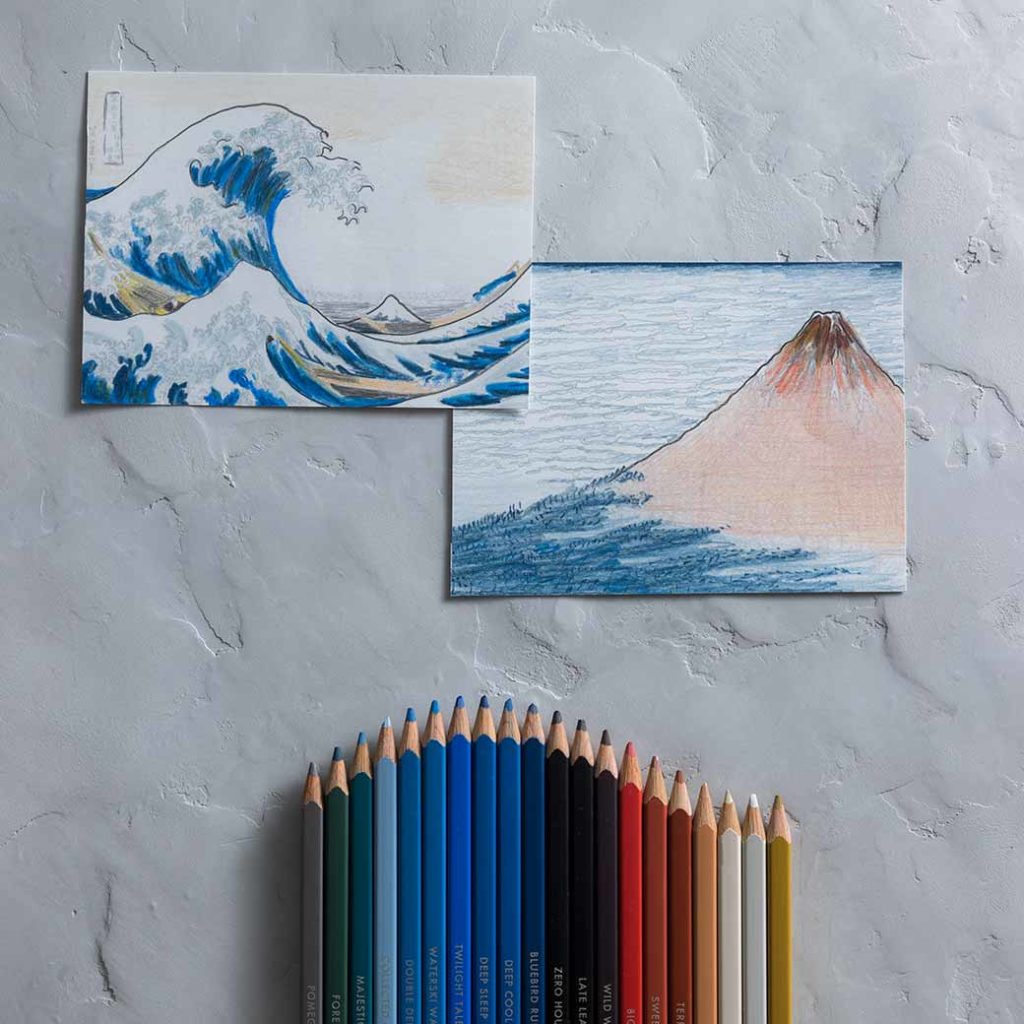 Image credit: Felissimo 
In collaboration with Warakuweb, an online media company that shares information about Japanese arts and culture, Felissimo has unveiled an exclusive set of Hokusai coloured pencils.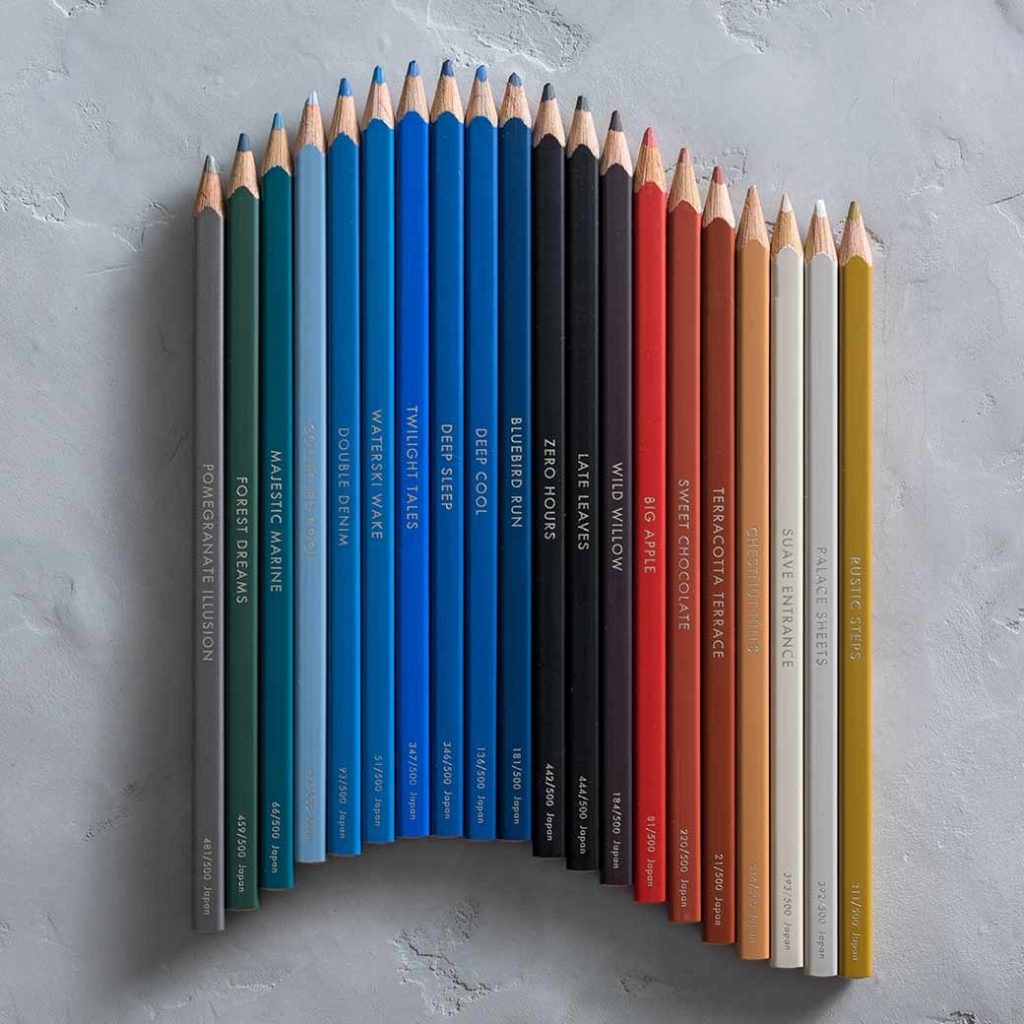 Image credit: Felissimo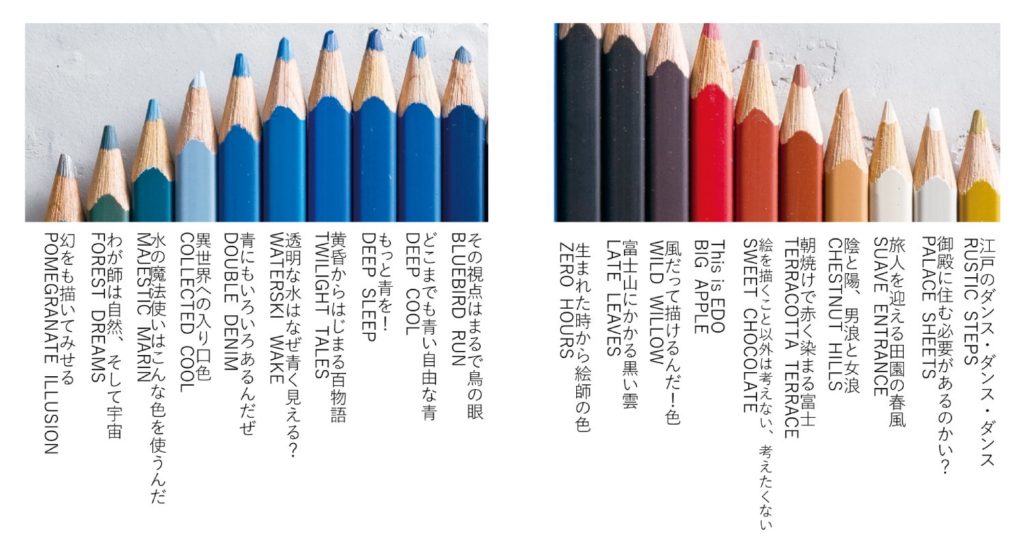 Colours included in the set
Image adapted from: Felissimo and Felissimo
Revered as one of Japan's greatest ukiyo-e (浮世絵; woodblock print) artists, the prolific Katsushika Hokusai is best known for his series Thirty-Six Views Of Mount Fuji. Based on 3 prints from the famed ukiyo-e series, 20 colours from Felissimo's 500 Coloured Pencils series were chosen and put together to form the limited-edition set.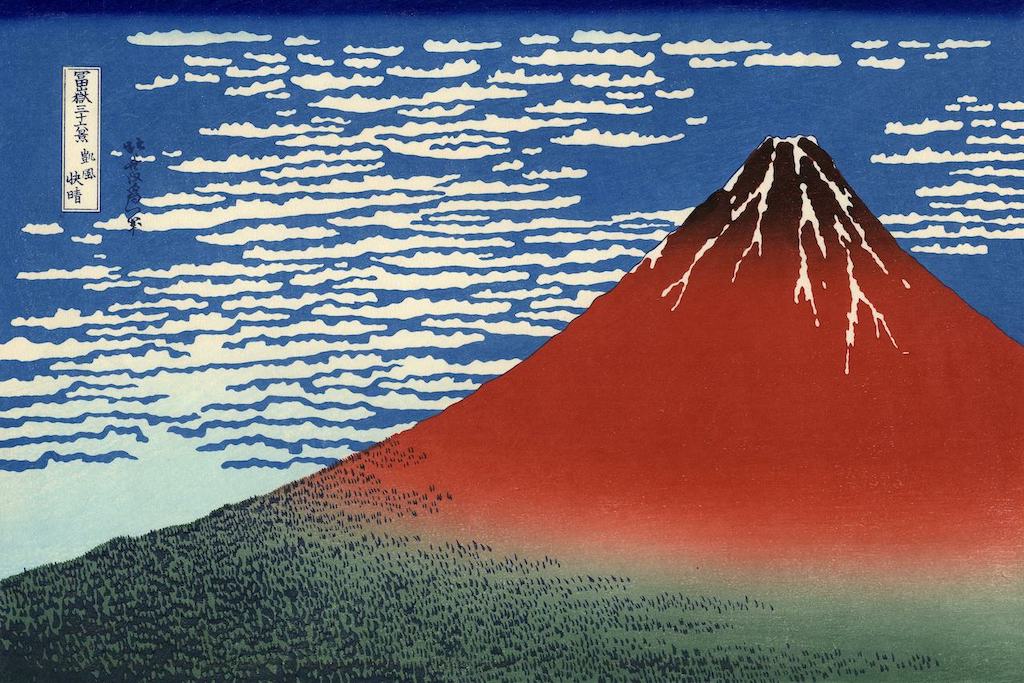 Fine Wind, Clear Morning (1830-1832).
Image credit: Wikipedia
The prints referenced include Hokusai's representative work, The Great Wave Off Kanagawa, as well as Fine Wind, Clear Morning and Thunderstorm Beneath The Summit from the same series. In the curated set, you'll mostly find shades of blue, along with some red, yellow, and dark colours.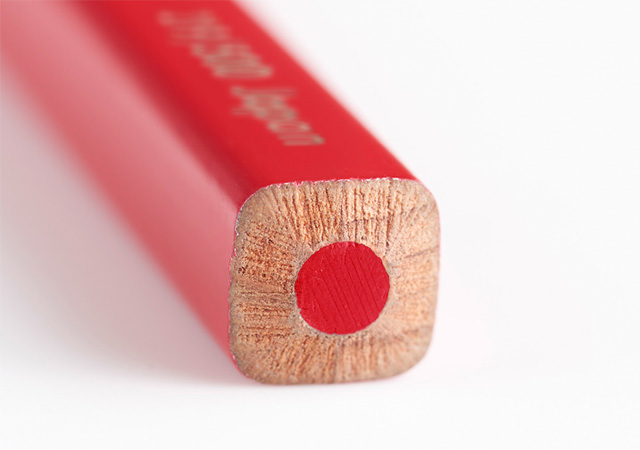 Image adapted from: Felissimo
Each set of 20 themed coloured pencils costs ¥4,400 (~USD40.33). Though pricier than the average colour pencils you'll find in the market, they are high quality and handcrafted by local artisans, for artists. 
The coloured lead is procured from Kofu, Yamanashi Prefecture, while the wood for the pencils comes from traditional, independent woodworking factories in Tokyo. Both components are put together to produce artisanal coloured pencils that are richly pigmented and glide easily on paper.  
---
About the coloured pencils set
---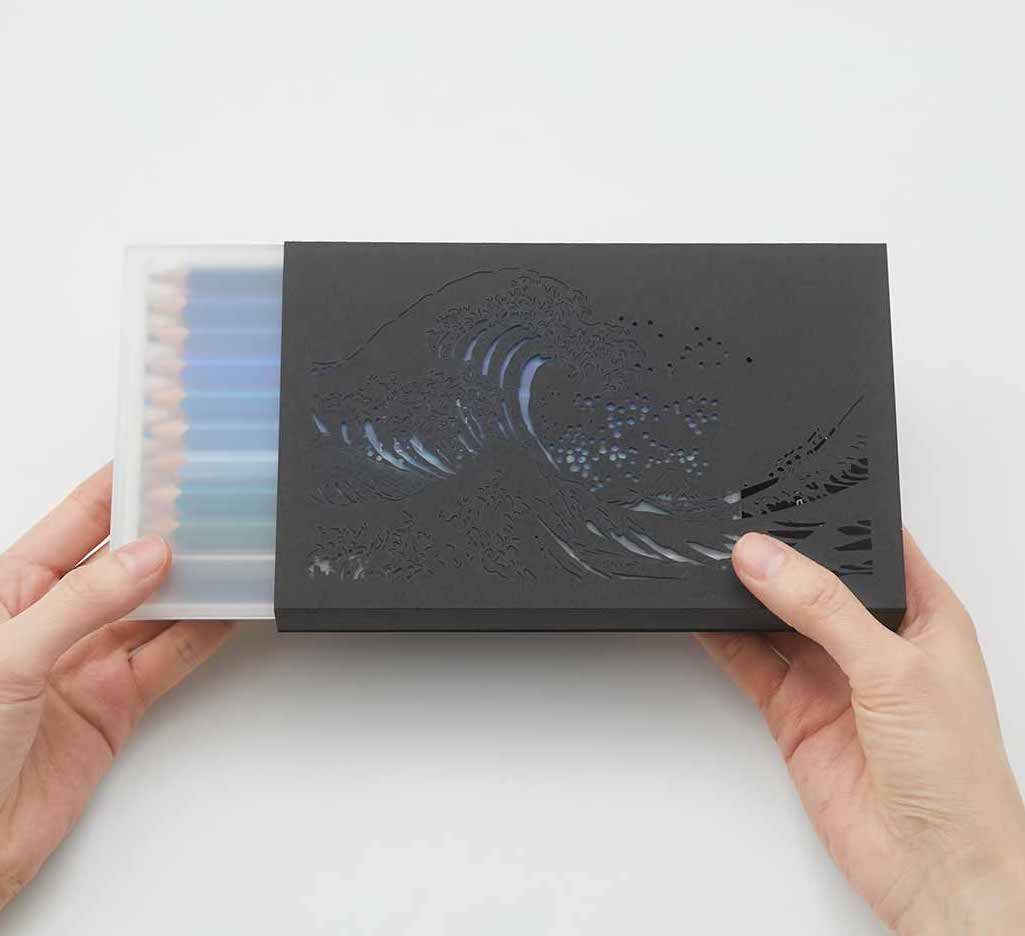 Image adapted from: Felissimo 
Arranged in a translucent case, the set of coloured pencils comes enveloped in a sleek paper sleeve with Hokusai's signature crashing waves, which was created entirely by laser-cut.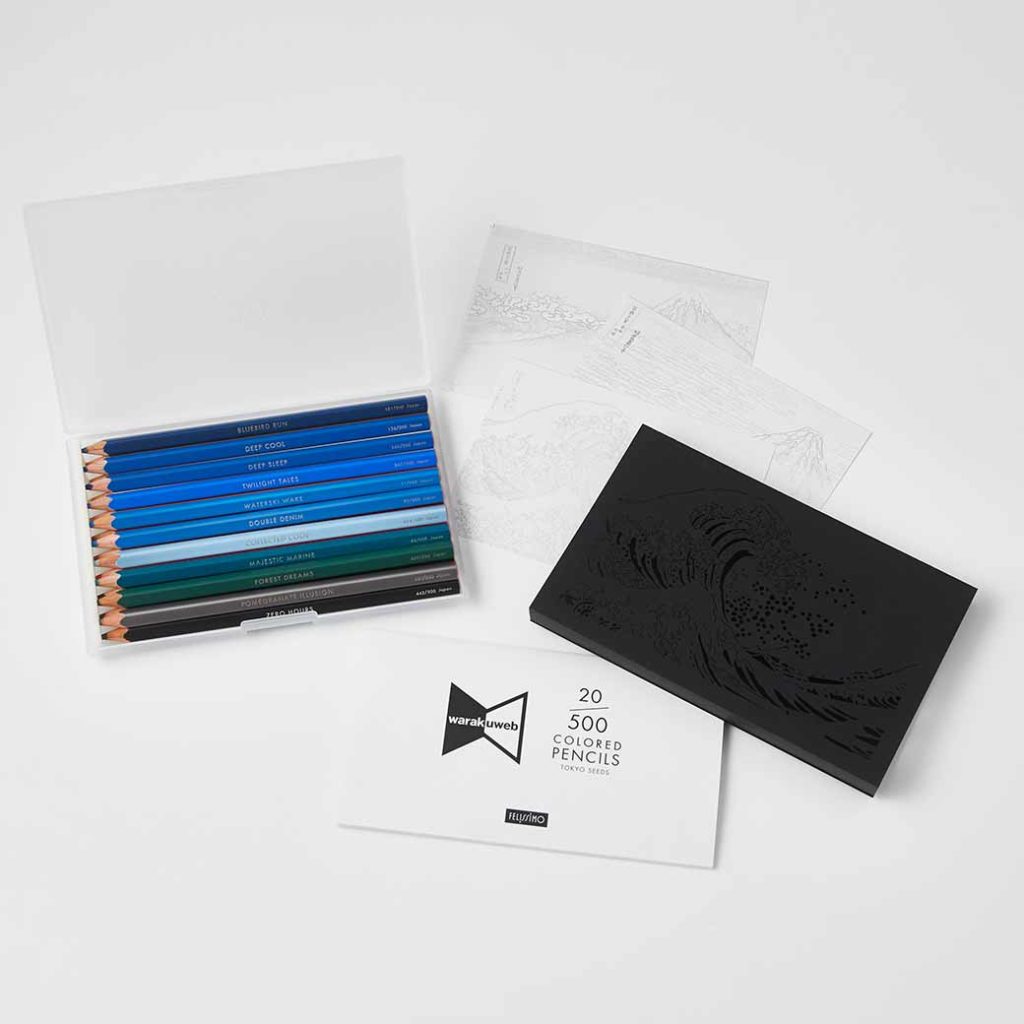 Image credit: Felissimo 
3 postcards, which are plain line art of the aforementioned woodblock prints, will also be given. Have a feel of what it's like to be one of Japan's most well-respected artists by trying your hand at layering different colours and recreating Hokusai's iconic prints.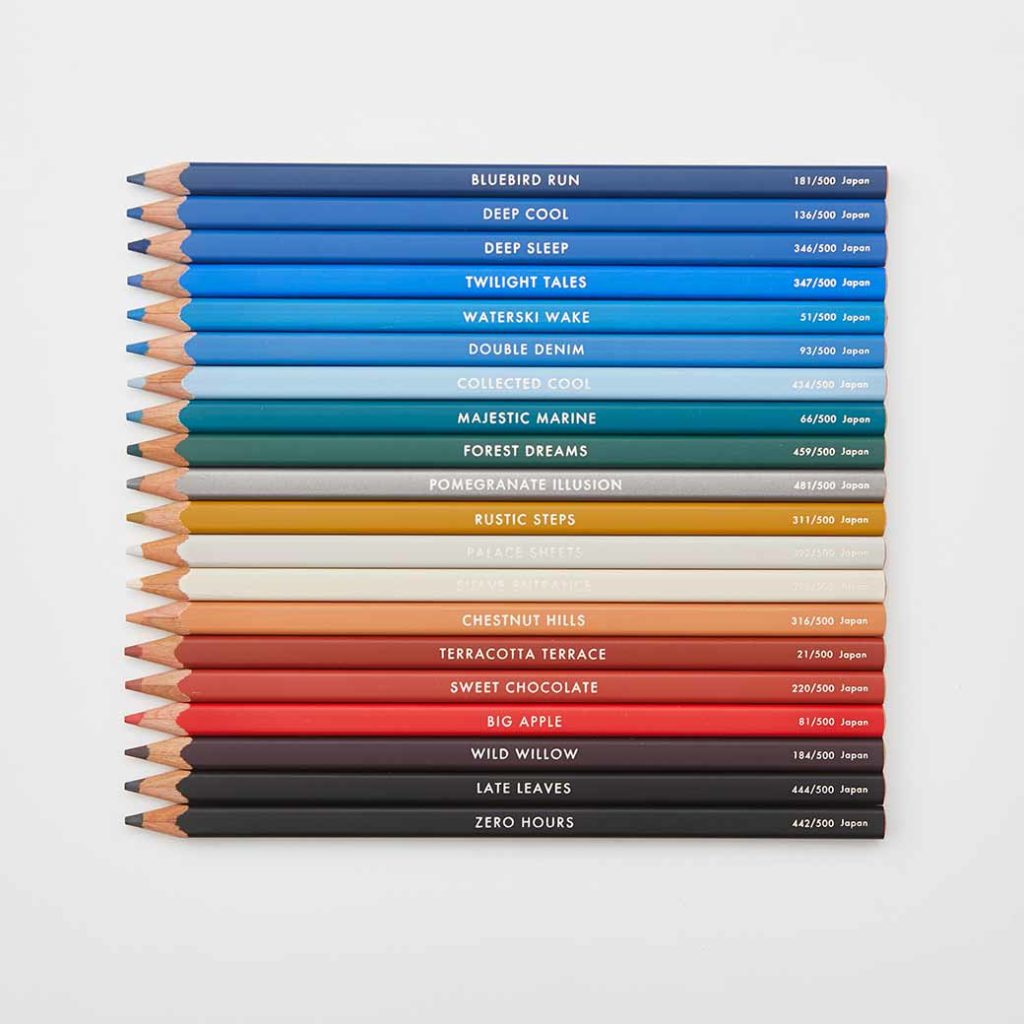 Image credit: Felissimo 
For those who are interested in purchasing these pencils, do note that only 500 sets are available. Pre-orders via Felissimo's online store opened on 16th March 2021 and the sets will be on sale while stocks last. After you've placed your order, the products will be delivered between late April 2021 to May 2021. 
Currently, Felissimo has yet to offer international shipping for the Hokusai coloured pencils. So if you really want to get your hands on one, consider using a freight-forwarding service. 
---
Monthly subscription for coloured pencils also available
---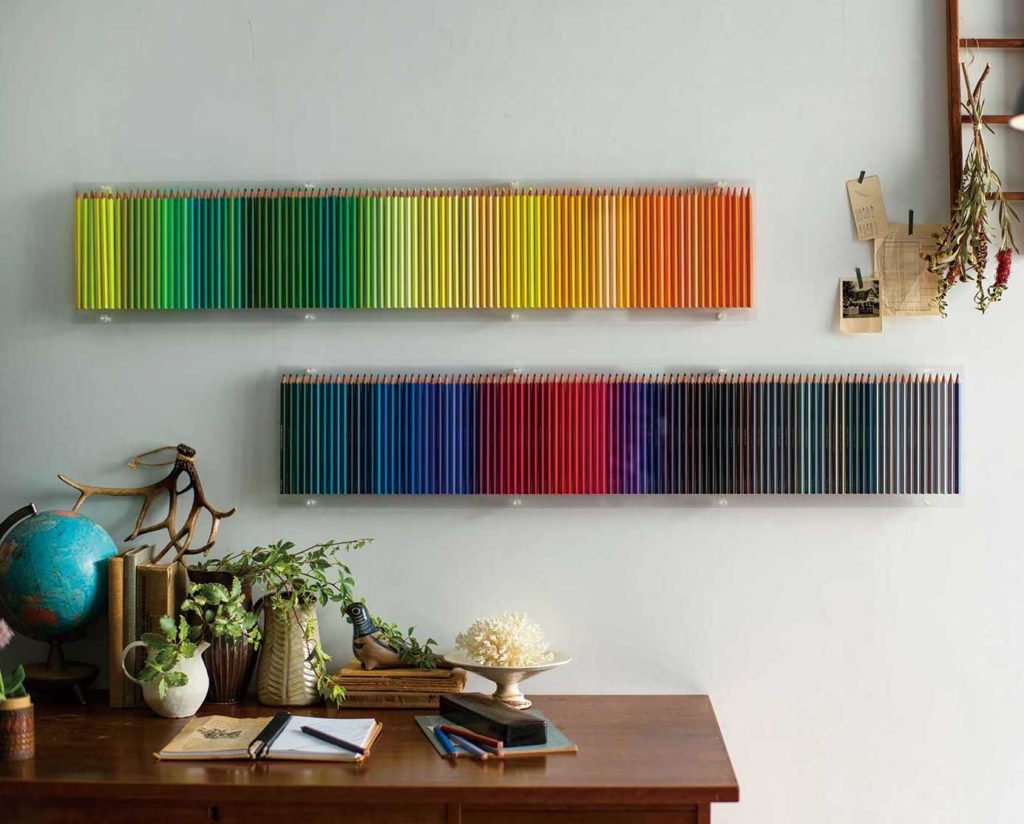 "500 Coloured Pencils" series.
Image credit: Felissimo
Besides the limited-edition set of Hokusai coloured pencils, the brand also offers a subscription plan for their 500 Coloured Pencils series. For ¥2,808 (~USD25.74) per month, a set of 20 coloured pencils will be sent to you each month. It will take 25 months to complete the entire collection of 500 pencils.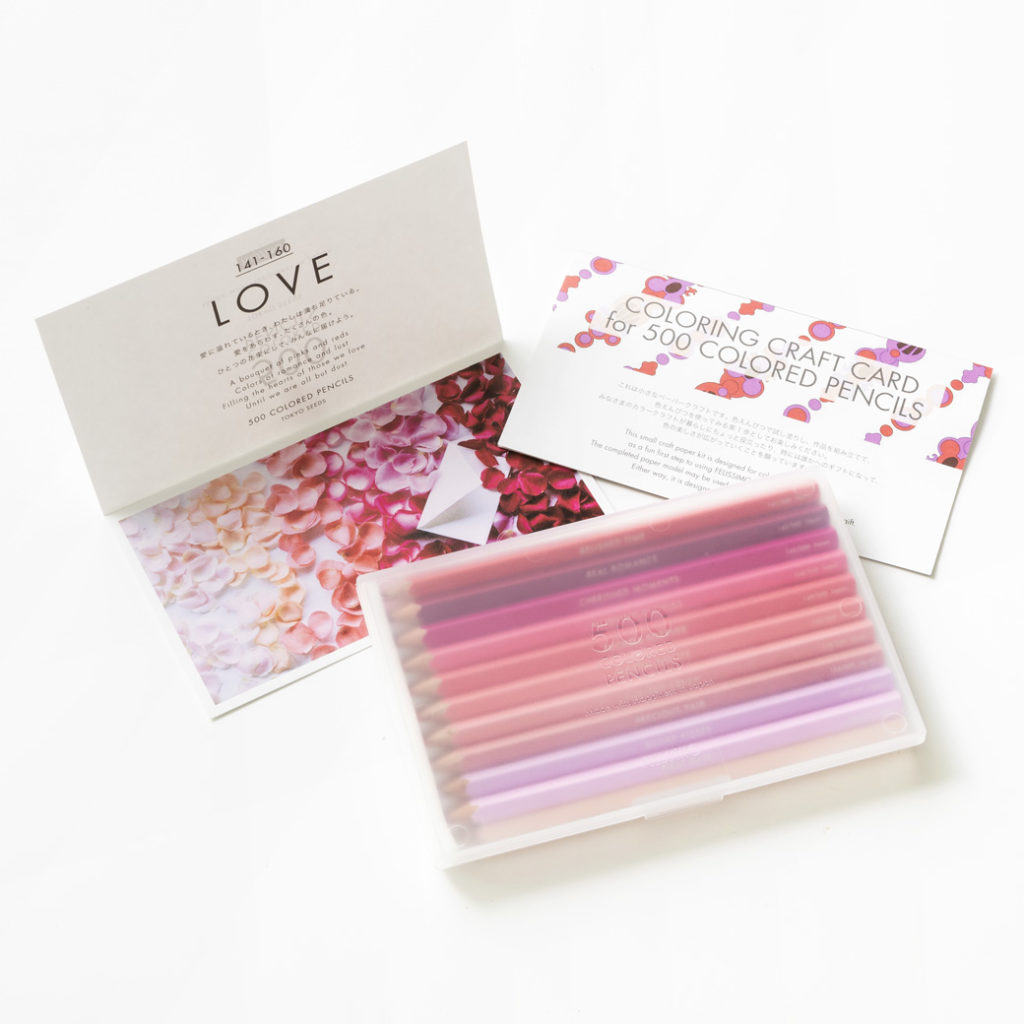 Image credit: Felissimo
Every month, you'll receive a curated coloured pencil palette following themes such as "love" or "spring". Each set comes with craft materials and an information sheet about the colours, which means you can look forward to some fun craft activities, along with new supplies to draw with. 
---
New Felissimo Hokusai-themed coloured pencils
---
If you're itching for some new art supplies and would like to support traditional Japanese artisans, definitely check out Felissimo's new Hokusai-themed coloured pencils. 
For more, check out: 
---
Get more stories like this!
Drop us your email so you won't miss the latest news.