Types of sakura you can find in Japan
---
Spring is upon us, and this marks the first time in 3 years international travellers can spend the beloved season in Japan. Unsurprisingly, fare tickets to Japan are exorbitant during peak cherry blossom season, which usually lasts from late March to early April.
But there's a way to avoid tourist crowds and score reasonably priced air tickets, without missing out on flower viewing festivities. All you need to do is look out for these types of sakura, and you'd be able to catch unique flowers in full bloom.
---
Early-blooming varieties
---
1. Kanhi-zakura
---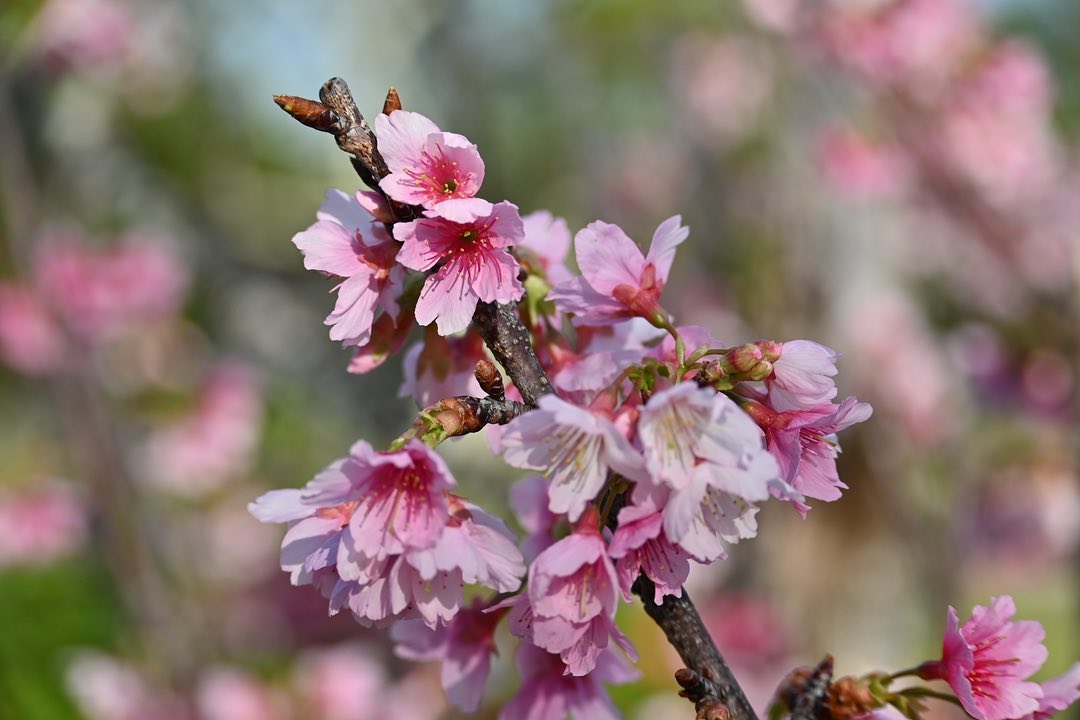 Image credit: @gontakk0116
To escape the hordes of tourists that pour into Japan every spring, consider catching the Kanhi-zakura, which typically makes its appearance as early as January. These deep pink blooms can be found thriving in tropical Okinawa, as the variety is not exactly fond of the cold.
Unlike the Somei Yoshino variety which falls off by the petal, Kanhi-zakura blooms and hangs down like a bell, falling off as a whole once flowering season is over.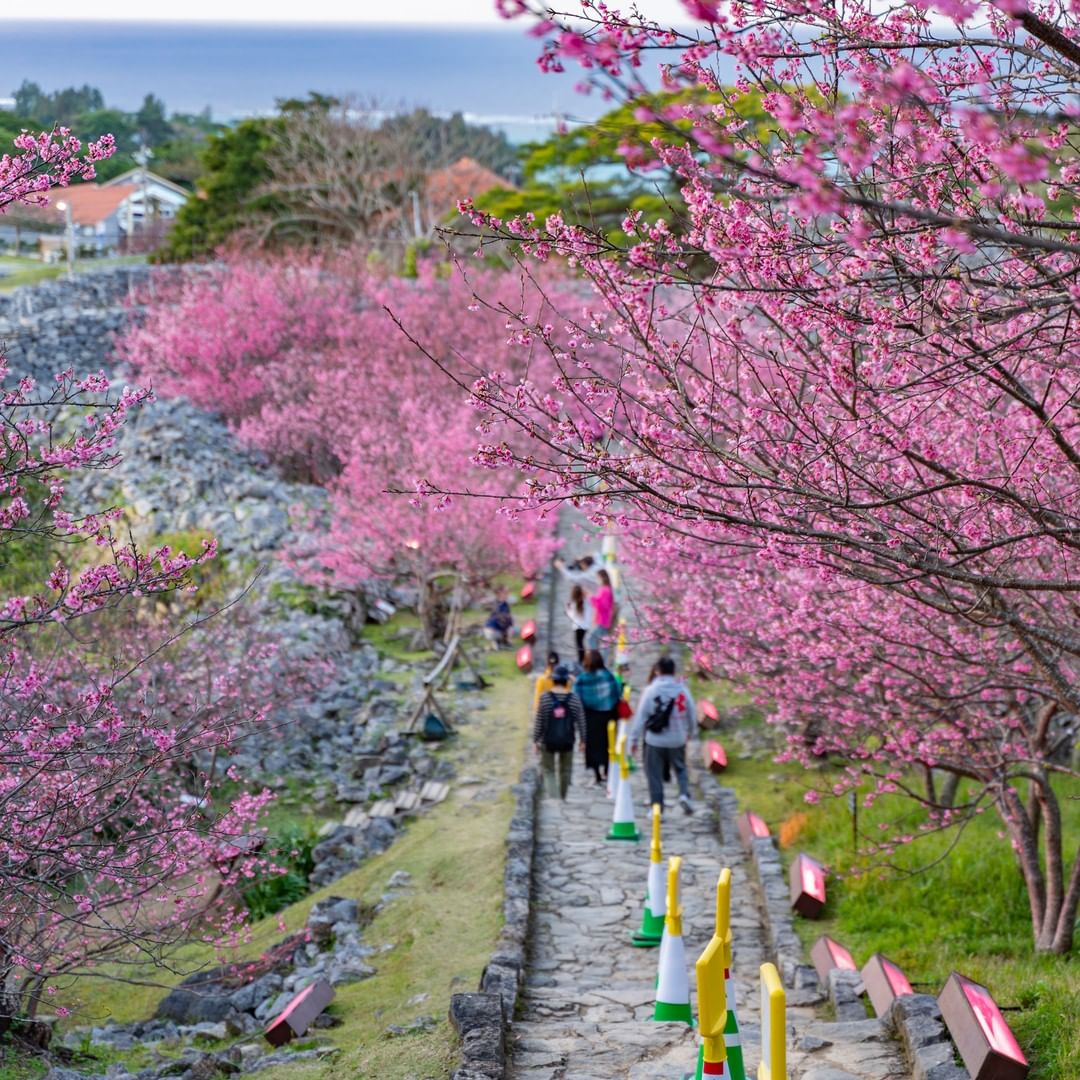 Image credit: @okinawa.365
The Nakijin Gusuku Cherry Blossom Festival that's held annually – either in January or February – at the ruins of Nakijin Castle is one of the must-visit events, with strikingly vivid pink blooms lining the UNESCO World Heritage site. Come night, the space is further transformed, with dreamy illumination lighting up the historical site.
Flowering season: Late January to early March
---
2. Atami-zakura
---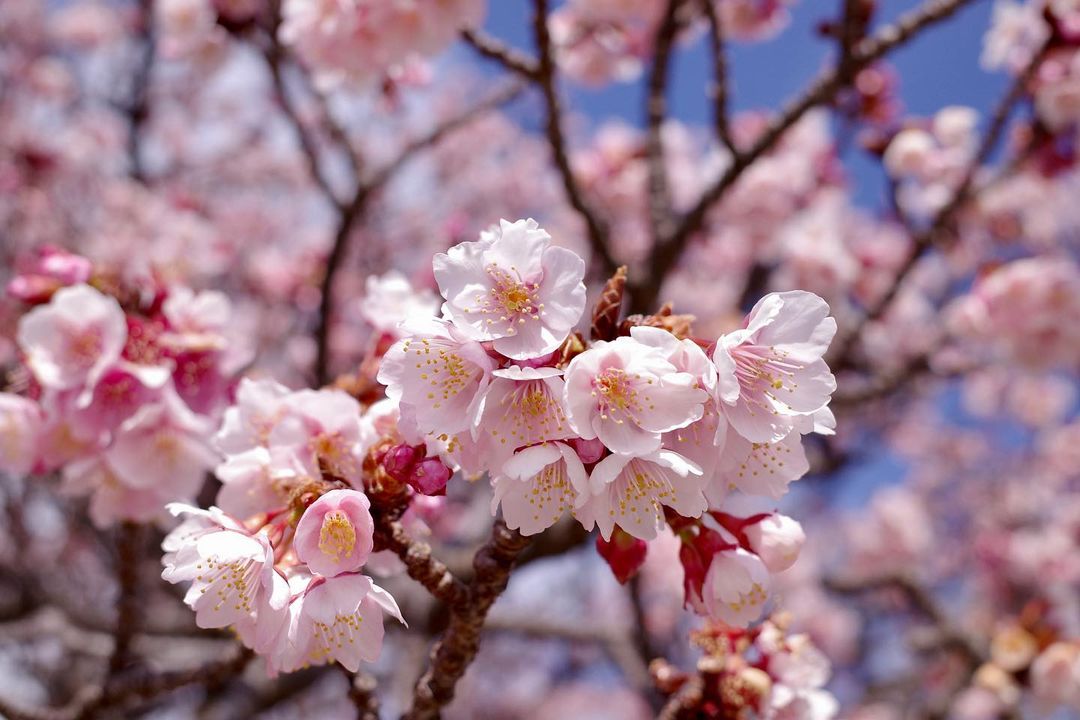 Image credit: @inugami_akira_
Just about 50 minutes by Shinkansen from Tokyo is Atami, a popular seaside town that's beloved for its healing hot springs. Here, a variety of cherry blossoms called Atami-zakura turn the coastal town into ravishing shades of pink as early as January every year.
As one of the earliest blooming types of sakura in Japan, Atami-zakura was brought in by the Italians in 1871, along with dates and lemons. Atami-zakura can be enjoyed for up to a month, as the same tree branch has flowers blooming at different rates.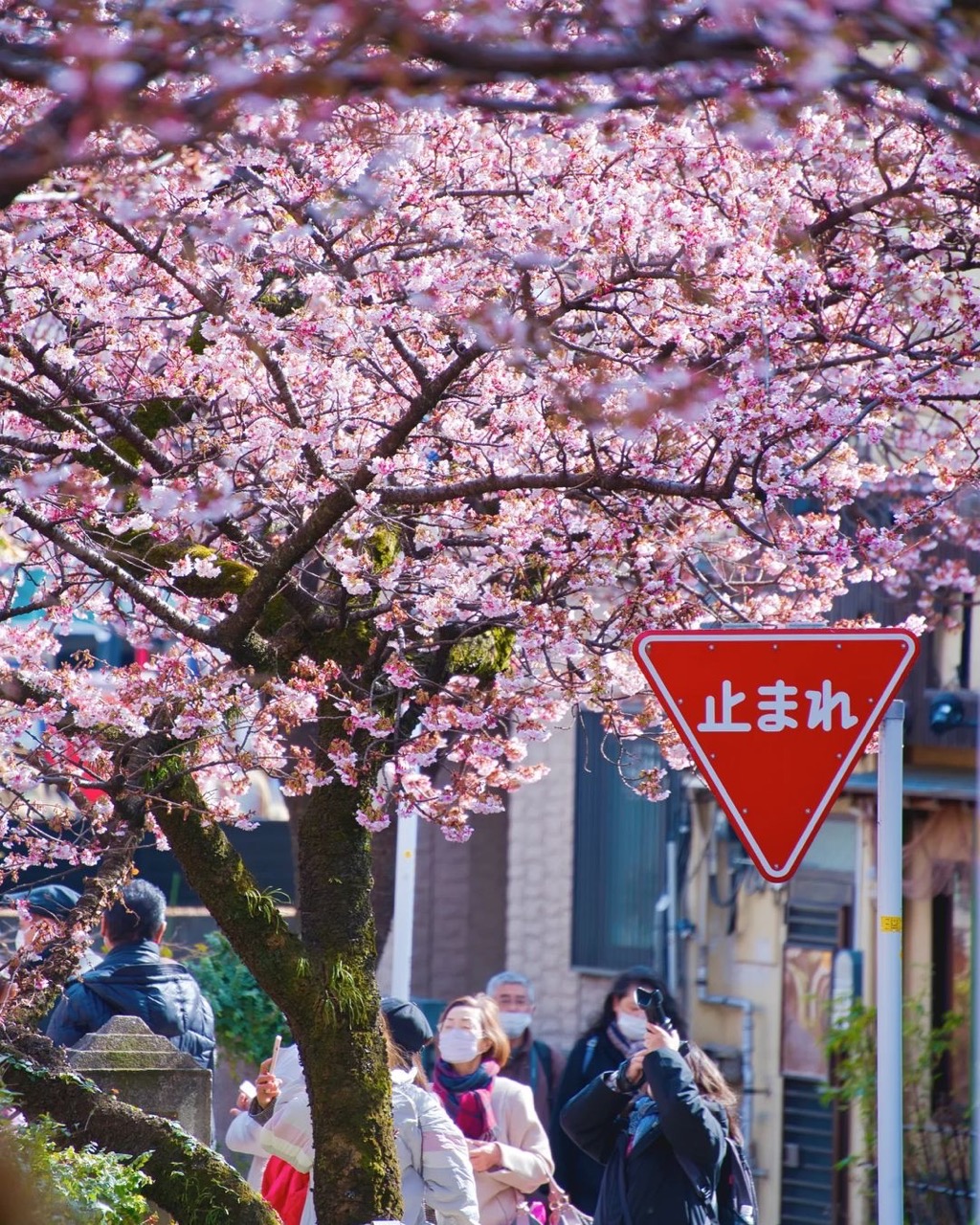 Atami-zakura along the Ito River.
Image credit: @yanotetsu_photo
To catch a glimpse of these cherry blossoms in their prime, several spots along the Ito River are your best bets. In particular, the Dragon Bridge and Shinyanagi Bridge are popular places among budding photographers and travellers.
Flowering season: Early January to February 
---
3. Kawazu-zakura
---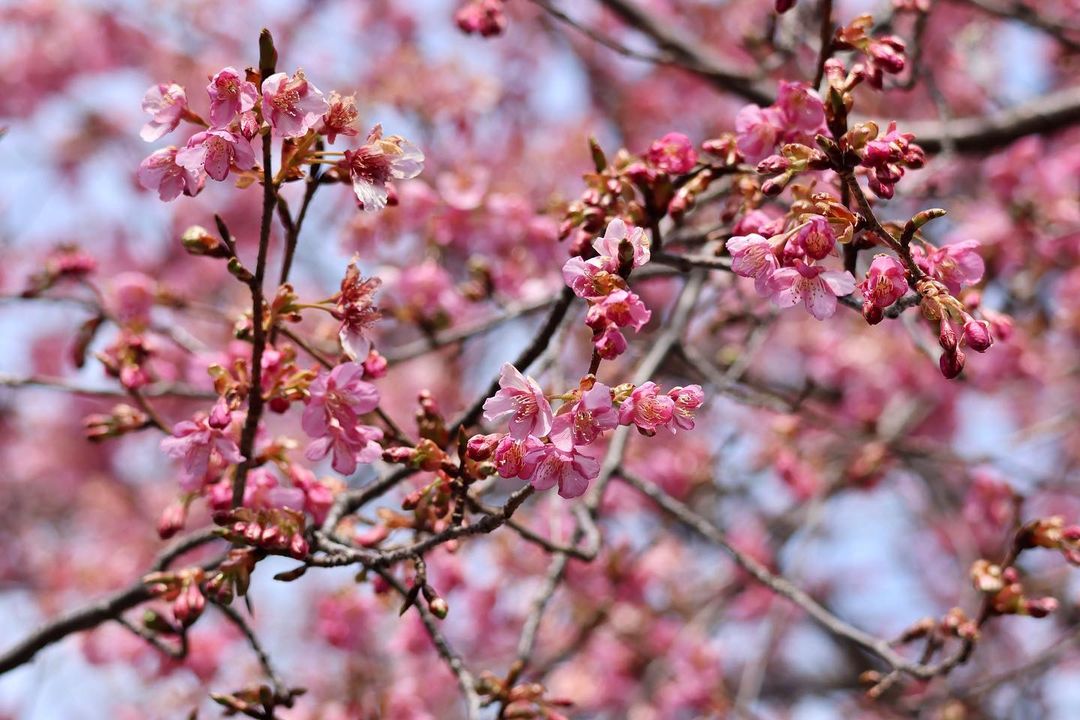 Image credit: @inugami_akira_
With larger petals and a deeper pink, the Kawazu-zakura is a type of sakura that can be found in Kawazu, an onsen town in the Izu Peninsula. First discovered in 1955 and later cultivated along the Kawazu River, the Kawazu-zakura takes an unusually long time to bloom compared to other types of sakura.
Due to Izu's warm climate, flower buds first appear at the start of February, and can take up to 1 month to fully blossom. After which, its peak viewing season can last from 7 to 10 days.
Thanks to its long flowering period, the Kawazu-zakura attracts many who are hoping to catch the first bloom of the season.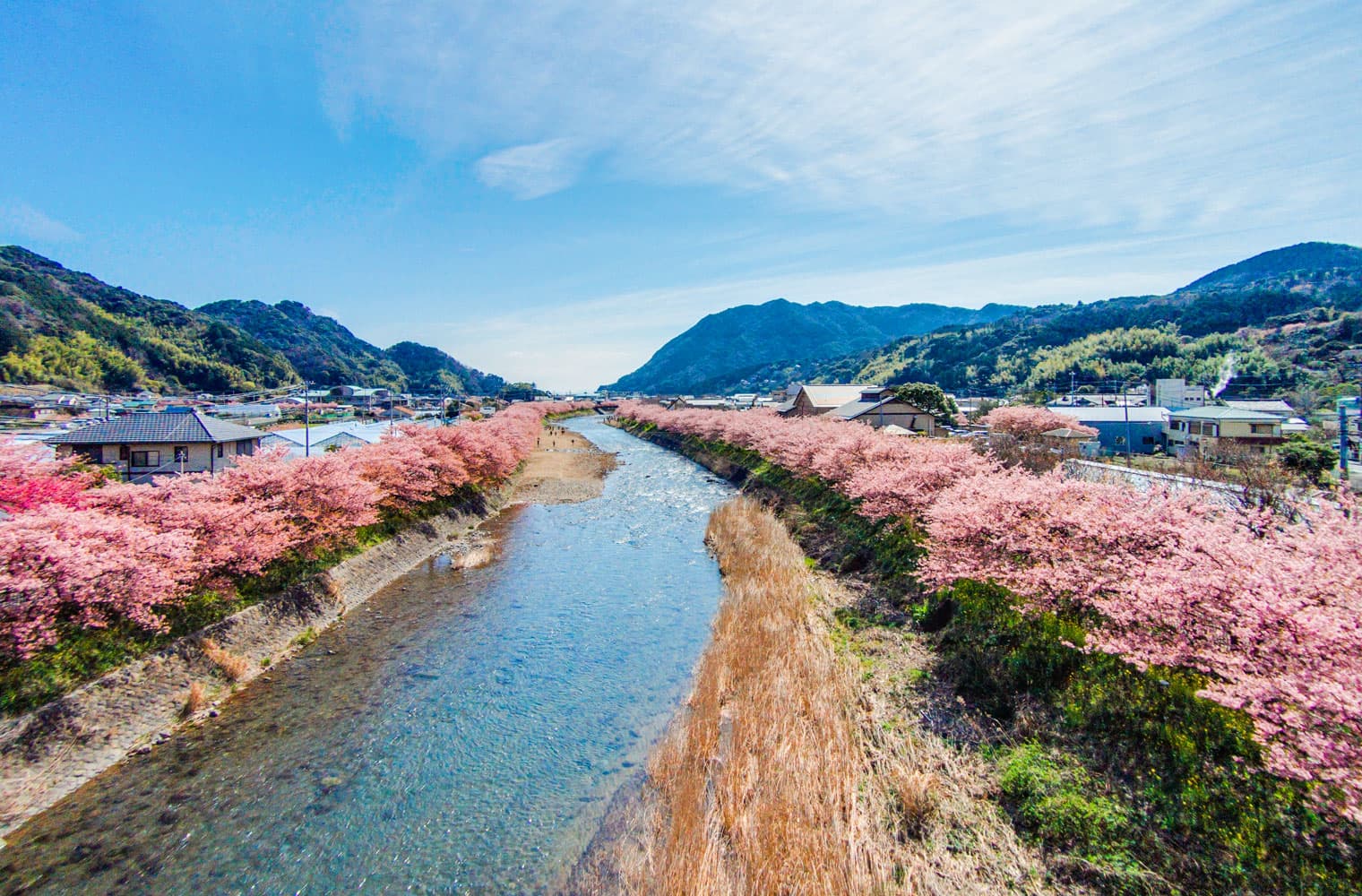 Rows of Kawazu-zakura along the Kawazu River.
Image credit: Kawazu Onsen
Annually, the Kawazu-zakura Sakura Festival is held along the Kawazu River, where roughly 850 cherry trees bloom in lavish pink. Besides festive stalls which offer a range of street food and souvenirs, the flowers are illuminated from 6pm to 9pm every night, offering an enchanting view.
This year's festival has already begun, and will last until 28th February 2023.
Flowering season: Early February to early March
---
Common varieties
---
4. Somei Yoshino
---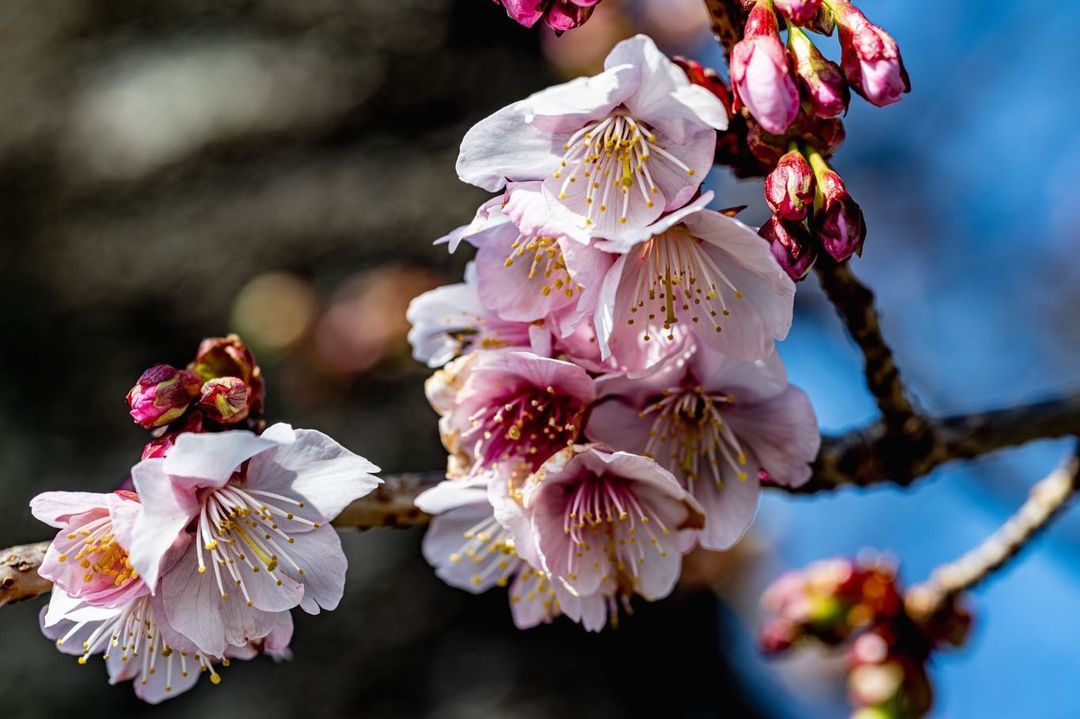 Image credit: @fukei6407
Somei Yoshino, the most common type of sakura in Japan, is probably the first to come to mind whenever cherry blossoms are mentioned. First cultivated in the Edo period, Somei Yoshino are known for their pale pink, almost–white flowers. You'd be able to spot the popular variety by its petals as well, as each flower has 5 oval-shaped petals.
Its beauty is known to be short-lived, as the delicate flowers fall as quickly as they bloom, to be replaced by fresh green leaves. Depending on weather conditions, you typically have around 15 to 16 days to catch them.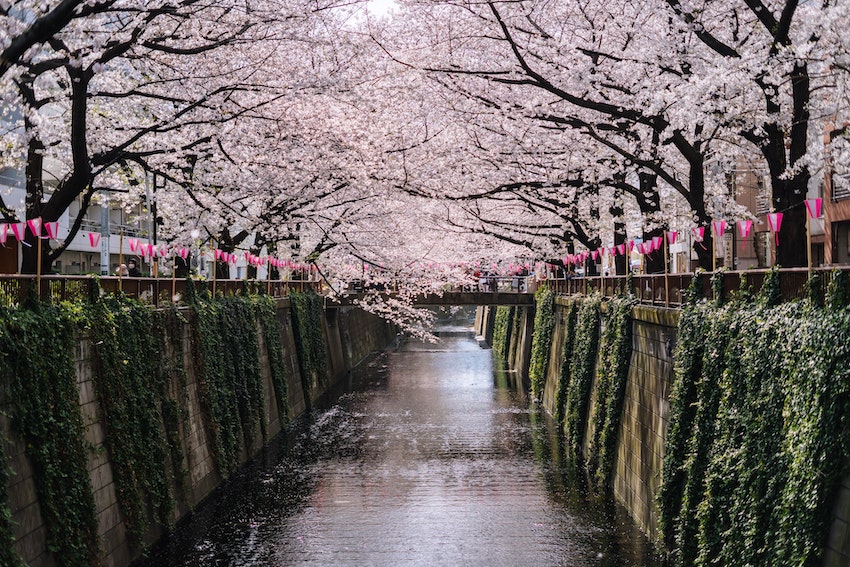 Meguro River at the peak of spring.
Image credit: bady abbas

The Somei Yoshino variety is planted almost all over Japan, and even the most ordinary streets and river embankment are embellished with pink splendour come spring. Ueno Park and Chidorigafuchi are popular places for flower viewing in Tokyo, as is Meguro River, where approximately 800 trees bloom in symphony along the 4km-long river.
Flowering season: Late March to early April
---
5. Yamazakura
---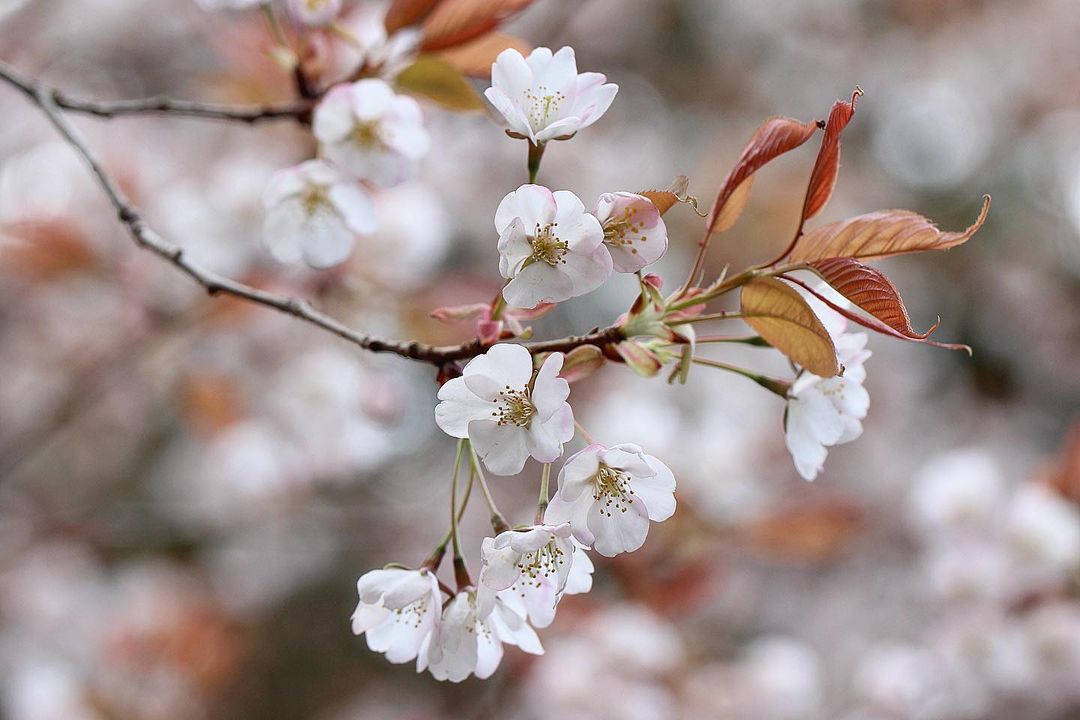 Image credit: @piemarine
Think of Yamazakura as Somei Yoshino's untamed cousin, as this variety can mostly be found growing wildly in nature. They can be spotted in warmer parts of Honshu, Kyushu, and Shikoku.
The blooms of Yamazakura are similar to Somei Yoshino, the only difference being that the former's fresh, reddish leaves grow in tandem with the flowers. As such, it doesn't look as uniformly coloured, but it's still a breathtaking sight to behold.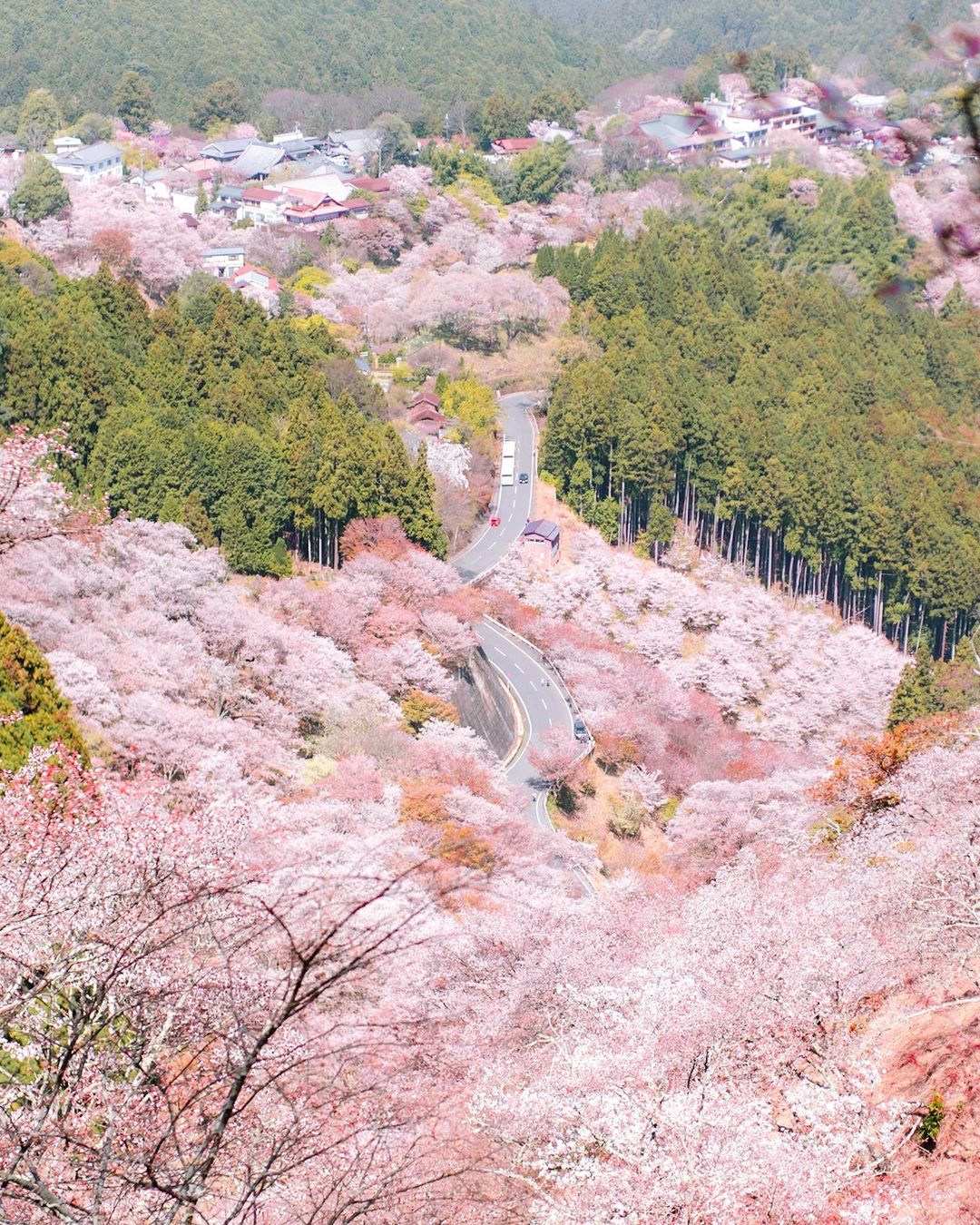 Image credit: @hochi_ma_daytime_gram
To catch them, visit Nara's Mount Yoshino, one of the best cherry blossom viewing spots in the Kansai region. Over 30,000 trees of 200 varieties bloom on the sacred mountain, covering the region in a sea of pink hues come spring every year.
Flowering season: Late March to early April
---
6. Shidare-zakura
---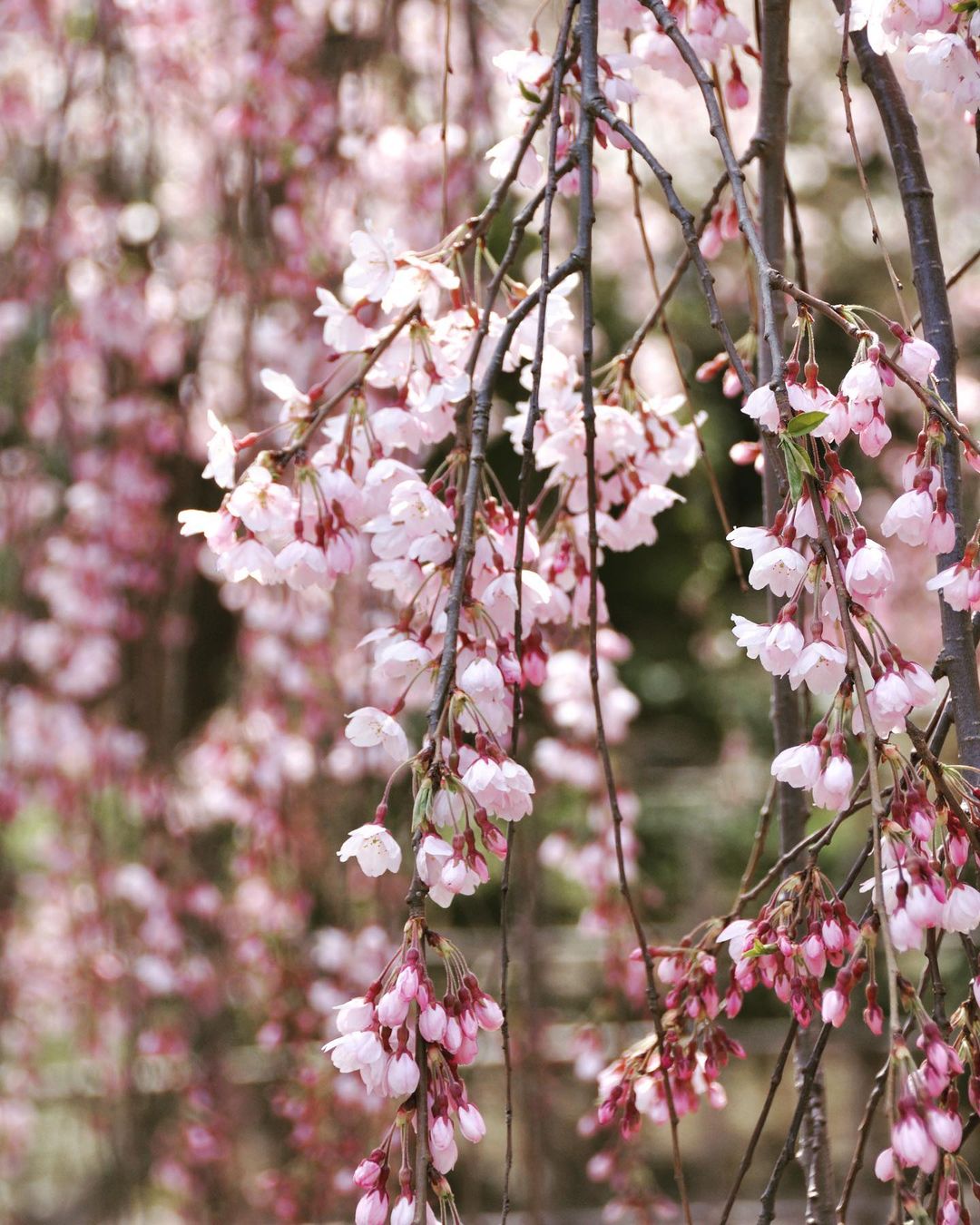 Image credit: @89ha_ku
Named after its signature drooping branches, the Shidare-zakura is perhaps more famously known as weeping cherry trees. This species of sakura blooms about a week earlier than Somei Yoshino. But like the latter, its petals scatter quickly, often lasting for only a week.
Generally, you'd be able to spot 2 types of weeping cherry trees – ones with 5-petaled flowers and another with blossoms of more than 5 petals.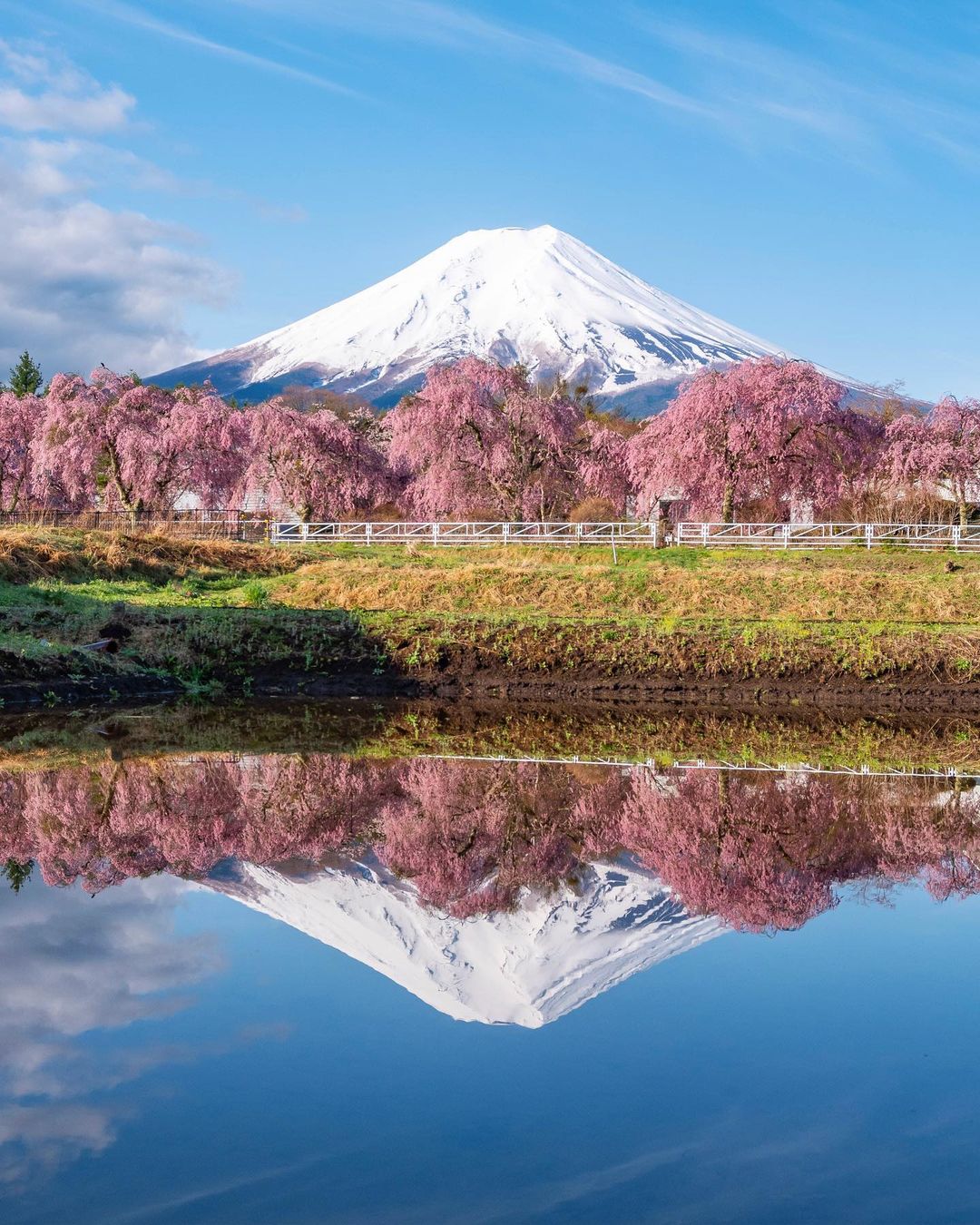 View of Mount Fuji and weeping cherry blossom trees in Fujiyoshida.
Image credit: @s.mi.ki.12.19
Though they are planted all over Japan, it's fairly uncommon to see them in rows like Somei Yoshino. Often, a lone weeping cherry blossom tree can be found alone or with other species. 
For an otherworldly experience, the city of Fujiyoshida in Yamanashi Prefecture offers a majestic pink view against the backdrop of Mount Fuji.
Flowering season: Late March to early April
---
Late-blooming and other notable varieties
---
7. Ōshima-zakura
---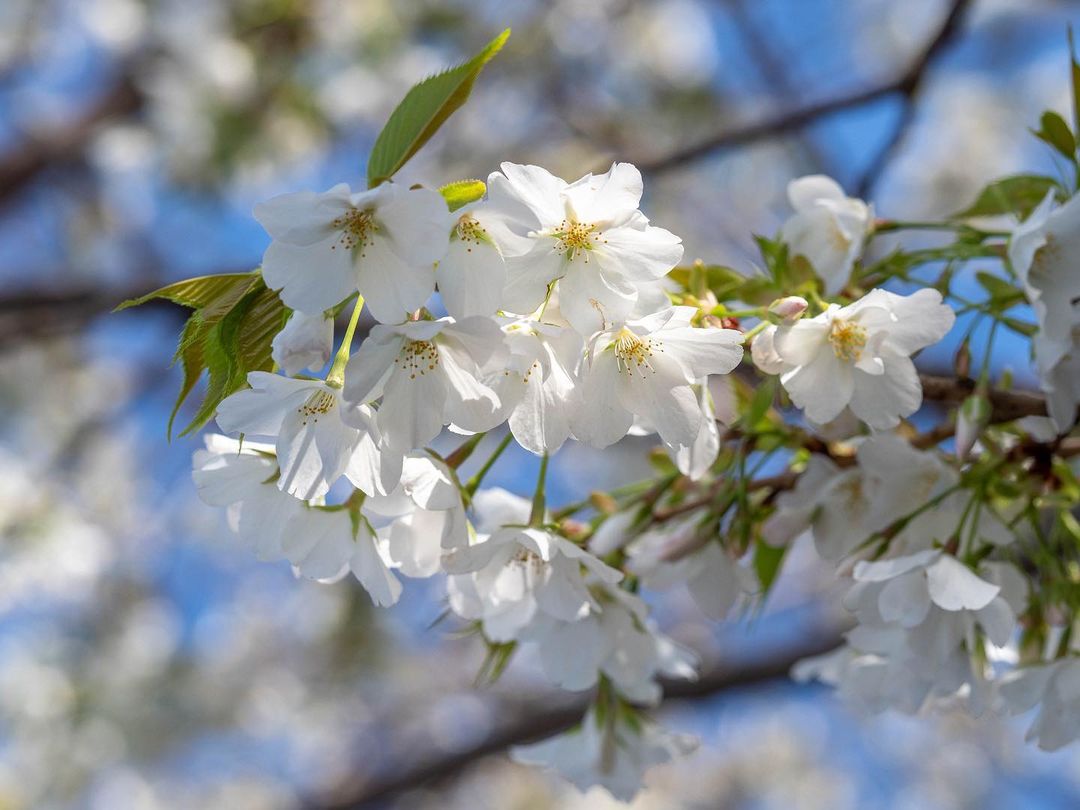 Image credit: @cam22
A type of sakura native to the Izu Islands of Tokyo, Ōshima-zakura is a head-turner due to its refreshing white petals. 
Most wouldn't immediately associate the variety with the quintessential sakura viewing experience. But go closer to the tree and you'd have your olfactory senses awakened with the flowers' refreshing scent.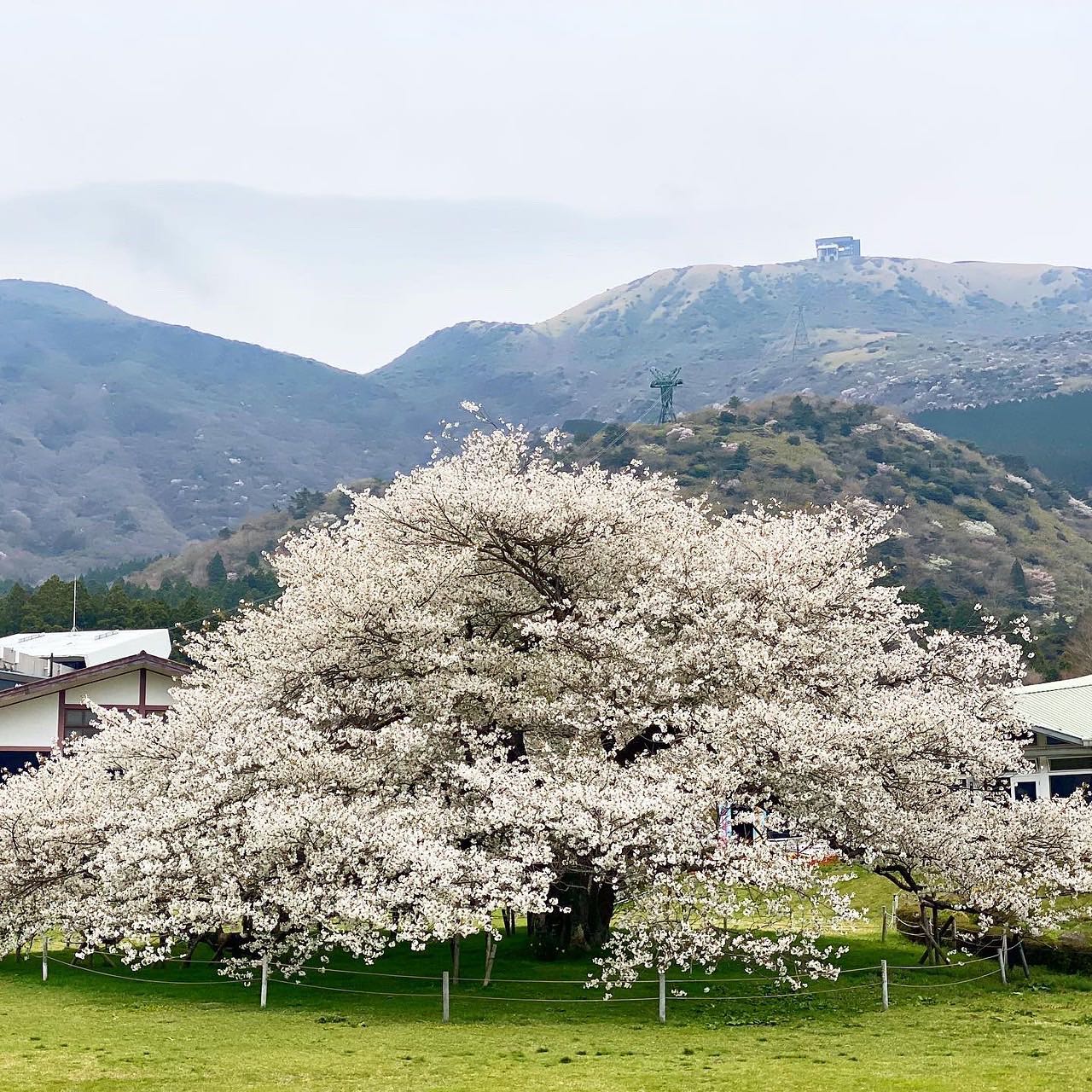 Image credit: @hakone_enjoy
As its leaves are usually pickled and used to make sakura mochi, this cherry blossom variety has also earned the adorable moniker of "mochi-zakura".
Flowering season: Late March to early April
---
8. Edo Higan Zakura
---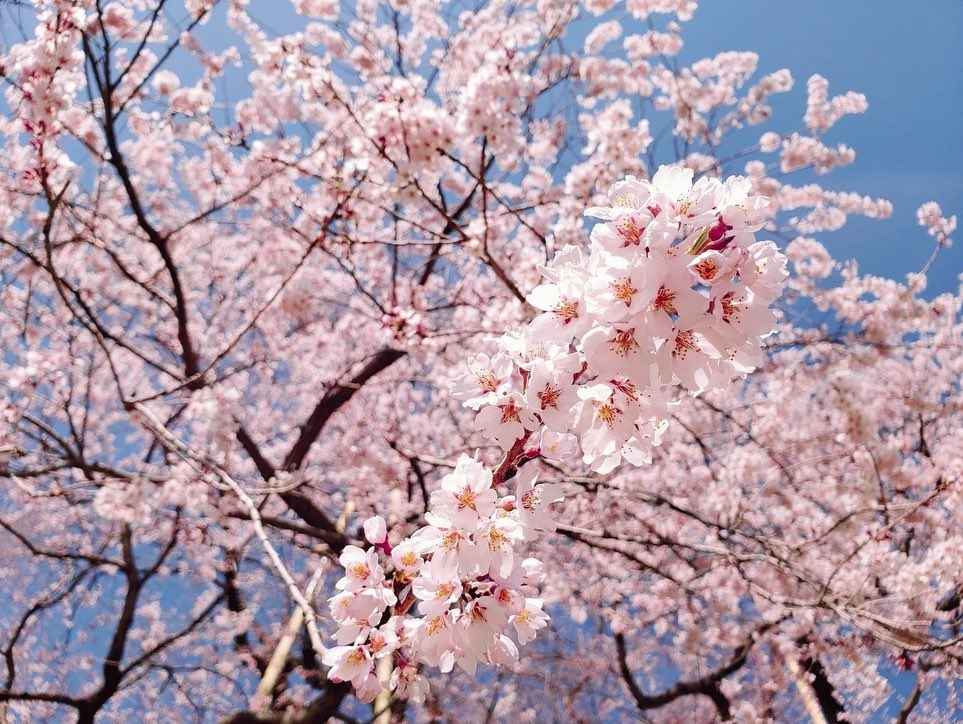 Image credit: @parsy_0903
Of all the types of sakura you can find in Japan, the Edo Higan Zakura has one of the longest life spans. It is a wild variety, and the Shidare-zakura is one of its offsprings. Due to its age, a notable characteristic of this variety is its thick and sturdy trunk.
Yamataka Jindai Zakura, Japan's oldest and largest cherry blossom tree that's located in Yamanashi's Jissoji Temple, is of the Edo Higan Zakura variety. It's estimated to have been around for 2,000 years.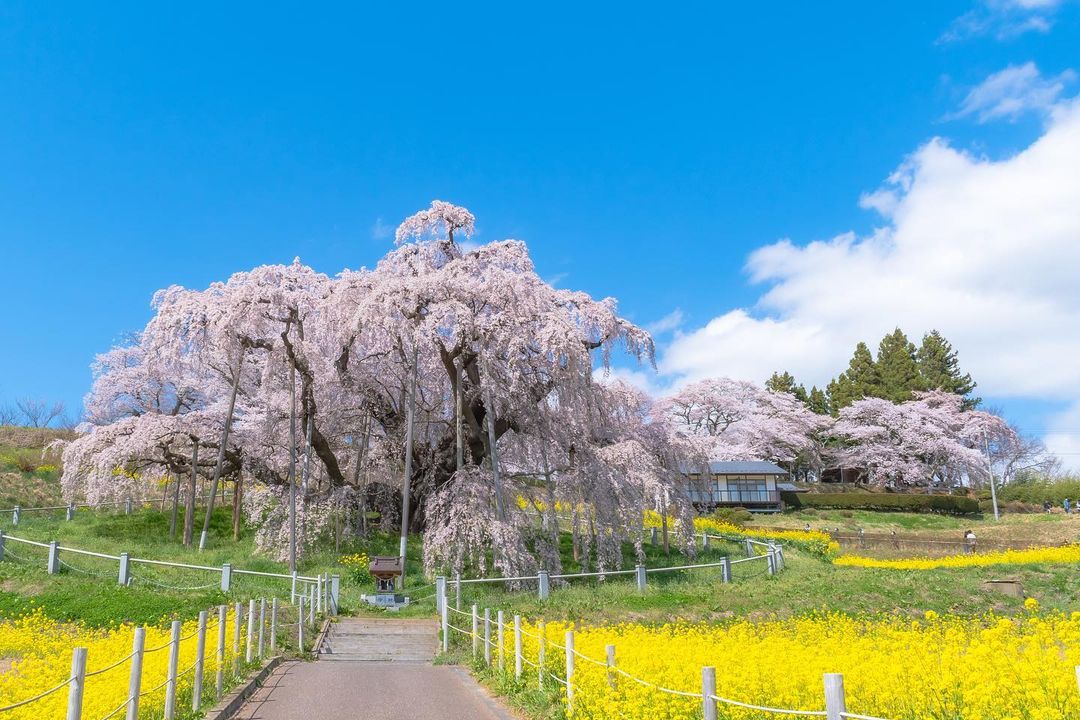 Miharu Takizakura, located in the remote rural area in Miharu.
Image credit: @hoshizorano_shita
Widely considered to be the most beautiful cherry blossom tree in Japan, Fukushima's Miharu Takizakura, which translates to the fitting name of "waterfall cherry blossom", is the best place to admire the revered bloom. Drooping branches of the 1,000-year-old tree spread out in every direction, with flowers literally cascading like waterfall.
Flowering season: Mid March to late March
---
9. Yaezakura
---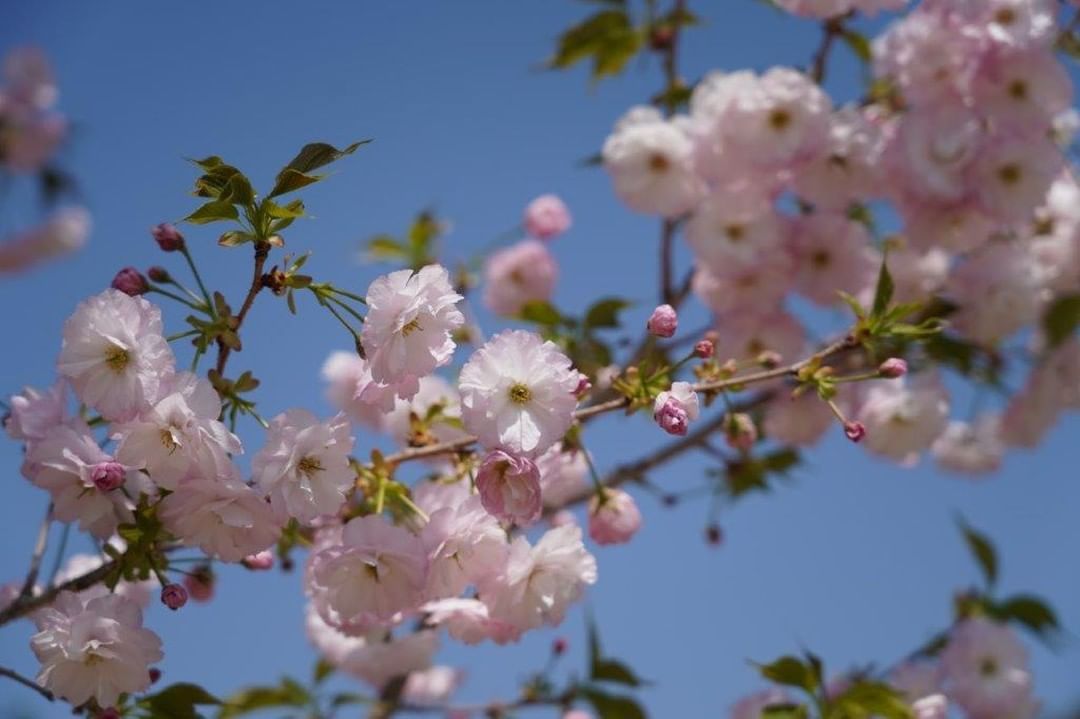 Image credit: @tatsuo20300111
Yaezakura translates to "double-flowered cherry blossoms". True to its name, this late-bloomer is known for its frilly, voluminous floral bunches. Any variety with more than 5 petals per flower is categorised as Yaezakura, and each flower typically averages between 10 to 130 petals.
Ukon is one of the recognisable ones which falls under these layered varieties, thanks to its distinctive yellowish appearance.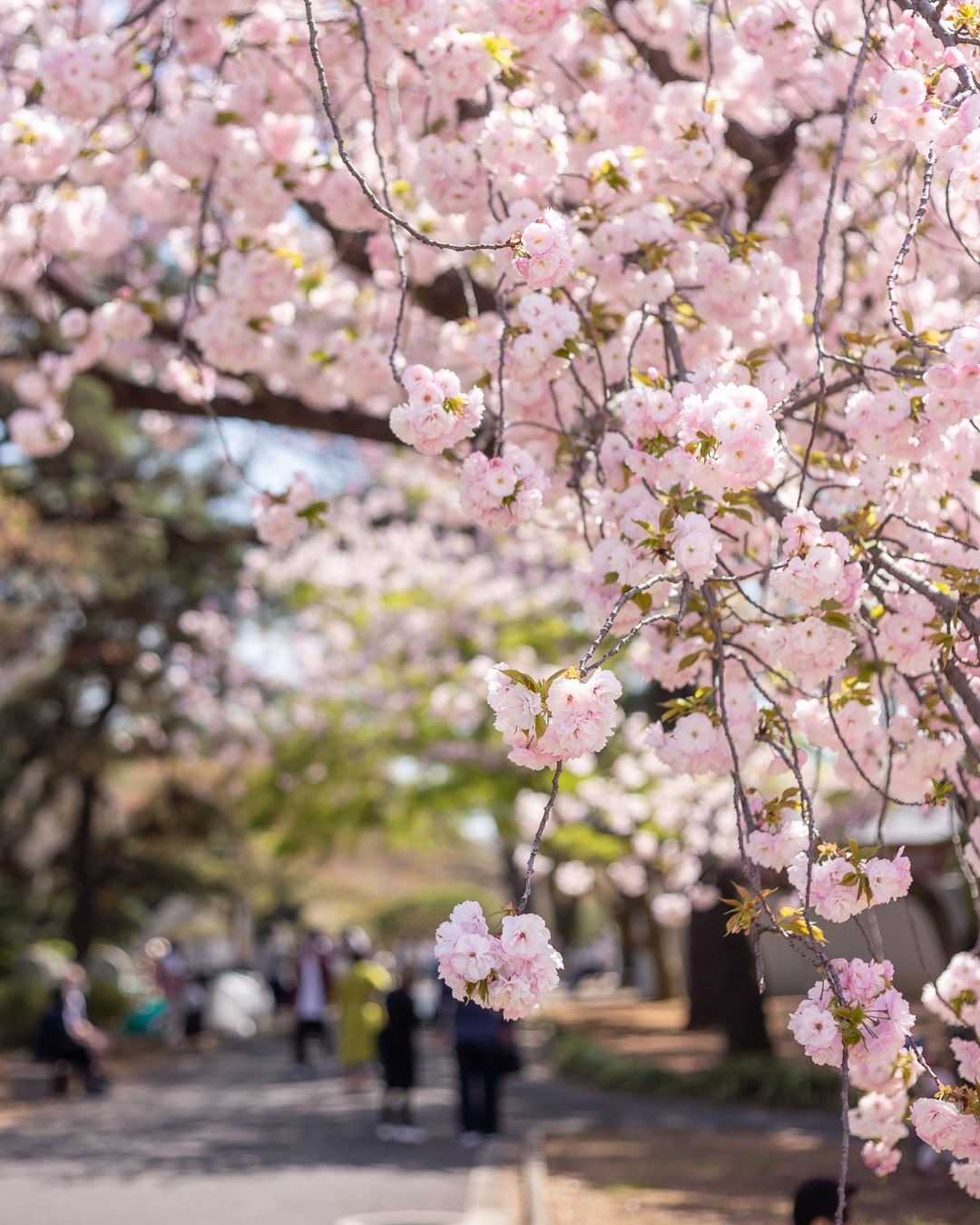 Yaezakura at Tokyo's Shinjuku Gyoen.
Image credit: @twinlink23
Viewing spots for Yaezakura can be found in many places across Japan. But if you're based in Tokyo, the vast Shinjuku Gyoen has more than 1,000 cherry blossom trees, including these multi-layered varieties. 
Flowering season: Mid April to early May
---
10. Ichiyō
---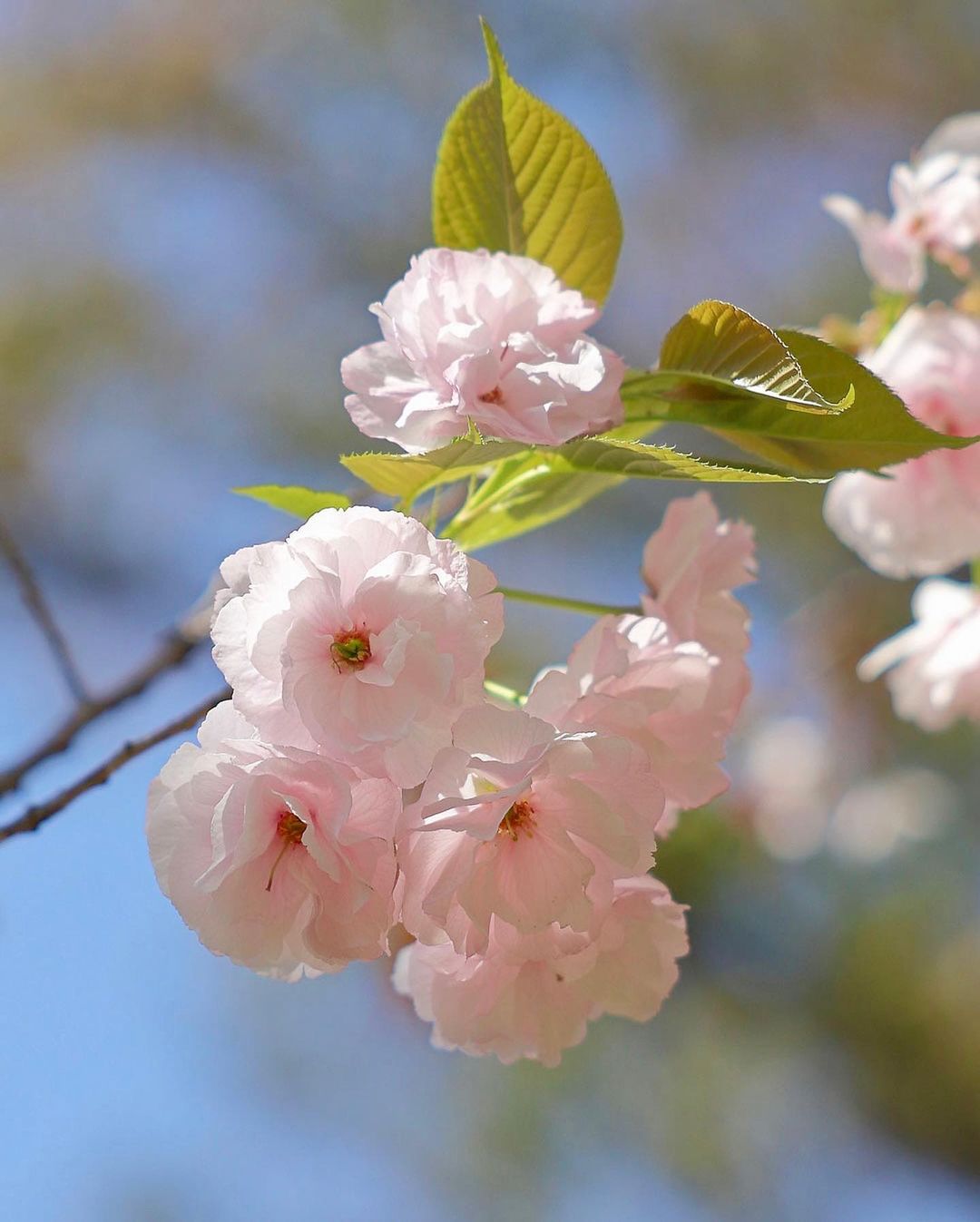 Image credit: @ellie.0109
Considered as a Yaezakura, Ichiyō boasts the former's distinctive characteristic as each blossom has 20 to 35 petals. Its inner petals are white, but the outer layers take on a pale pink tint.
Its name, which literally means "one leaf", is a reference to the lone green pistil that protrudes from the centre of the flower.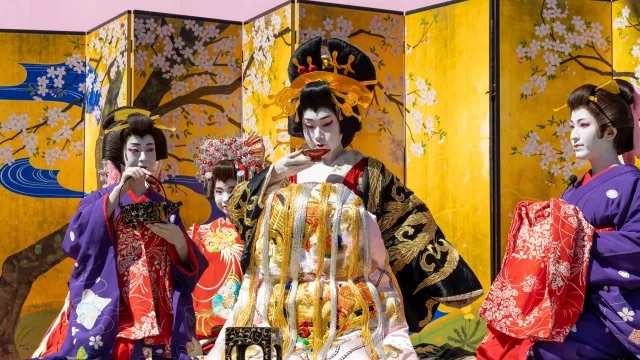 Image credit: Ichiyo Sakura
About 500m north of Sensō-ji is a street where roughly 320 Ichiyō cherry blossom trees are planted. Every year, on the second Saturday of April, the area comes alive as the Ichiyō Sakura Festival is held.
Besides performances, food stalls, and sakura in full bloom, the highlight of the festival begins when oiran (the highest-ranking courtesans in the past) parade down the street in elaborate kimono. Against the backdrop of rows of Ichiyō cherry blossoms, this spectacular procession is like no other. 
Flowering season: Mid April to late April
---
11. Kikuzakura
---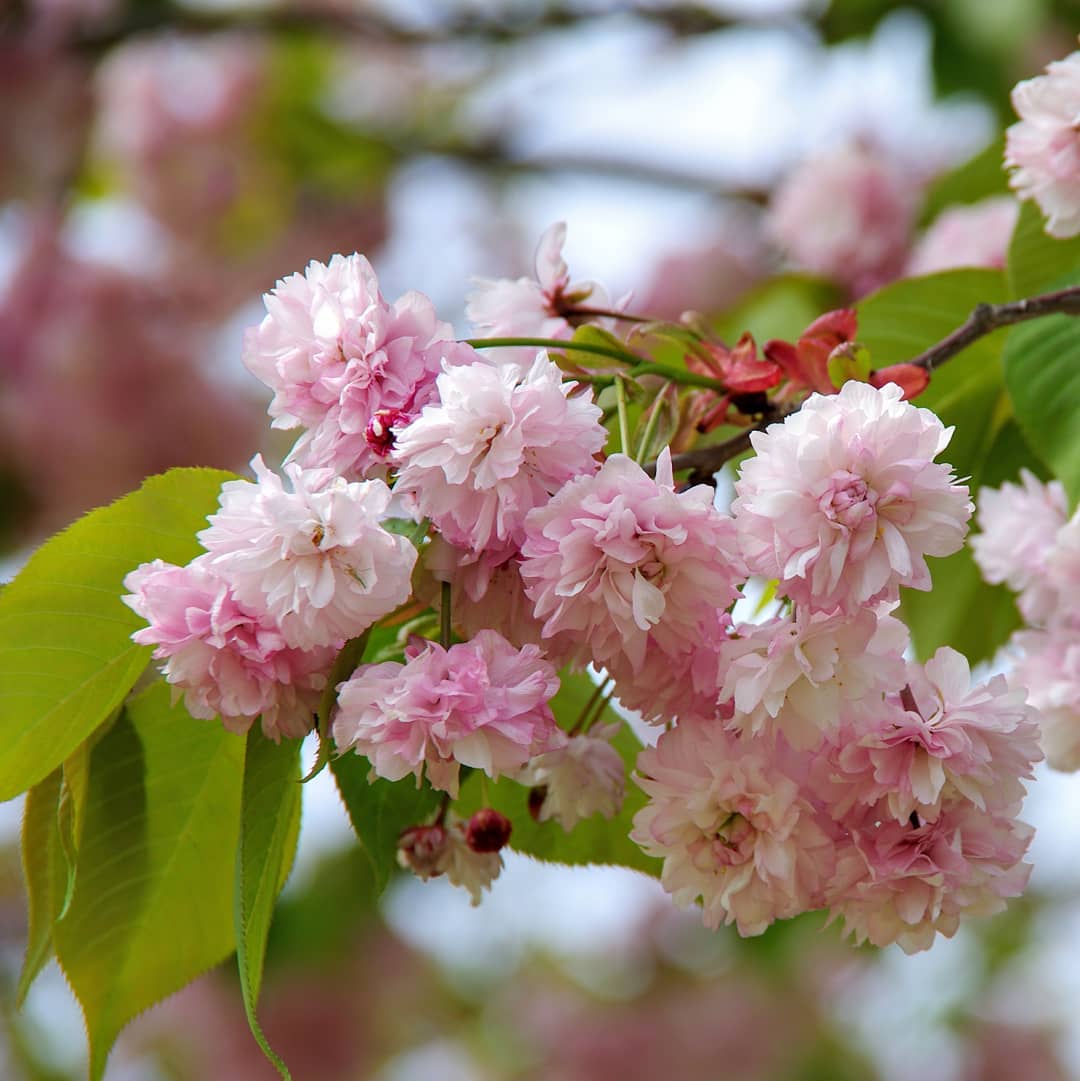 Image credit: @cafezino_kyoto
Resembling pom-poms, Kikuzakura is another type of Yaezakura and one of the varieties that blooms the latest. Each sakura blossom has as many as 300 soft pink petals, which make up a densely packed cluster of florets. Thus, they are aptly named after chrysanthemum flowers, or kiku in Japanese.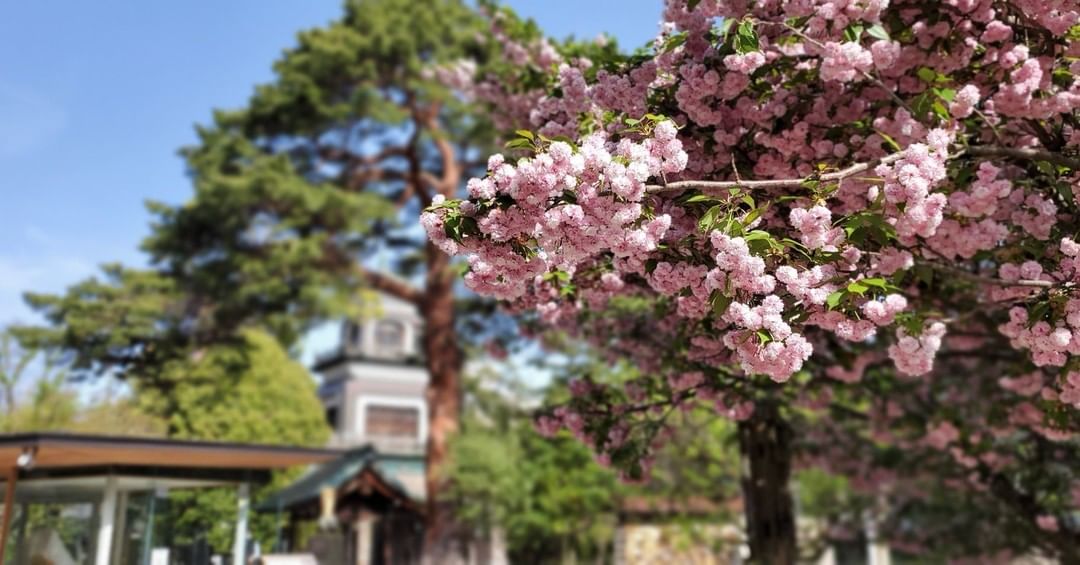 Image credit: @kanazawa_coffee
Kanazawa's Oyama Shrine is home to 2 Kikuzakura trees, which were grafted from another tree gifted by the Kyoto Imperial Palace during the Edo period. When the trees first bloom, their flowers first take on deep pink hues. Over time, the colour fades to white just before falling.
Flowering season: Late April to early May
---
12. Fugenzō
---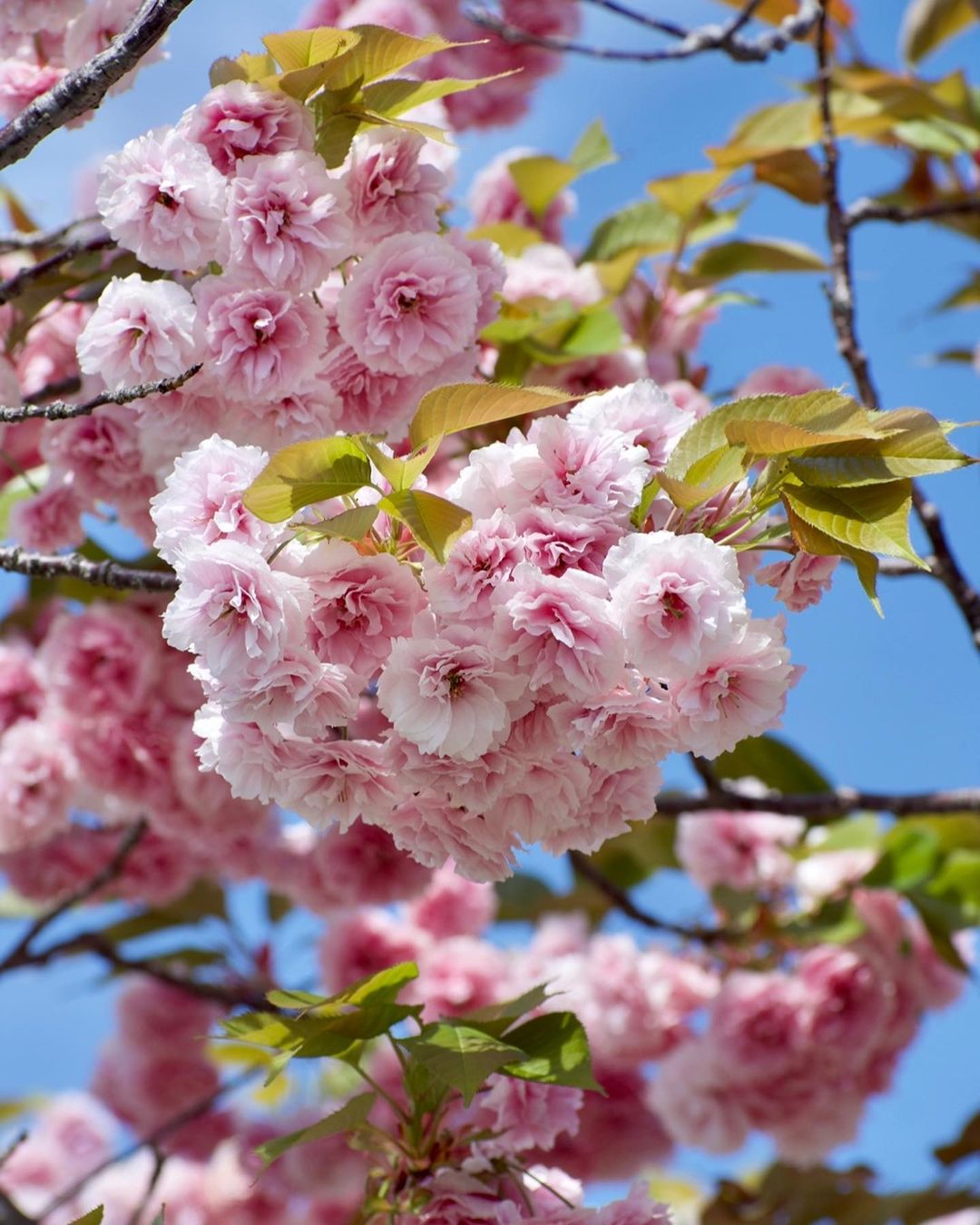 Image credit: @jazz.time2
With leafy pistils found in the centre of its flowers, Fugenzō is similar to Ichiyō. However, instead of a lone pistil, this variety has an elongated pair with curved tips, which is said to bear a resemblance to elephant trunks.
It's widely theorised that its unusual name, which combines Bodhisattva ("Fugen" in Japanese) and elephants, is a reference to the Buddhist deity riding an elephant.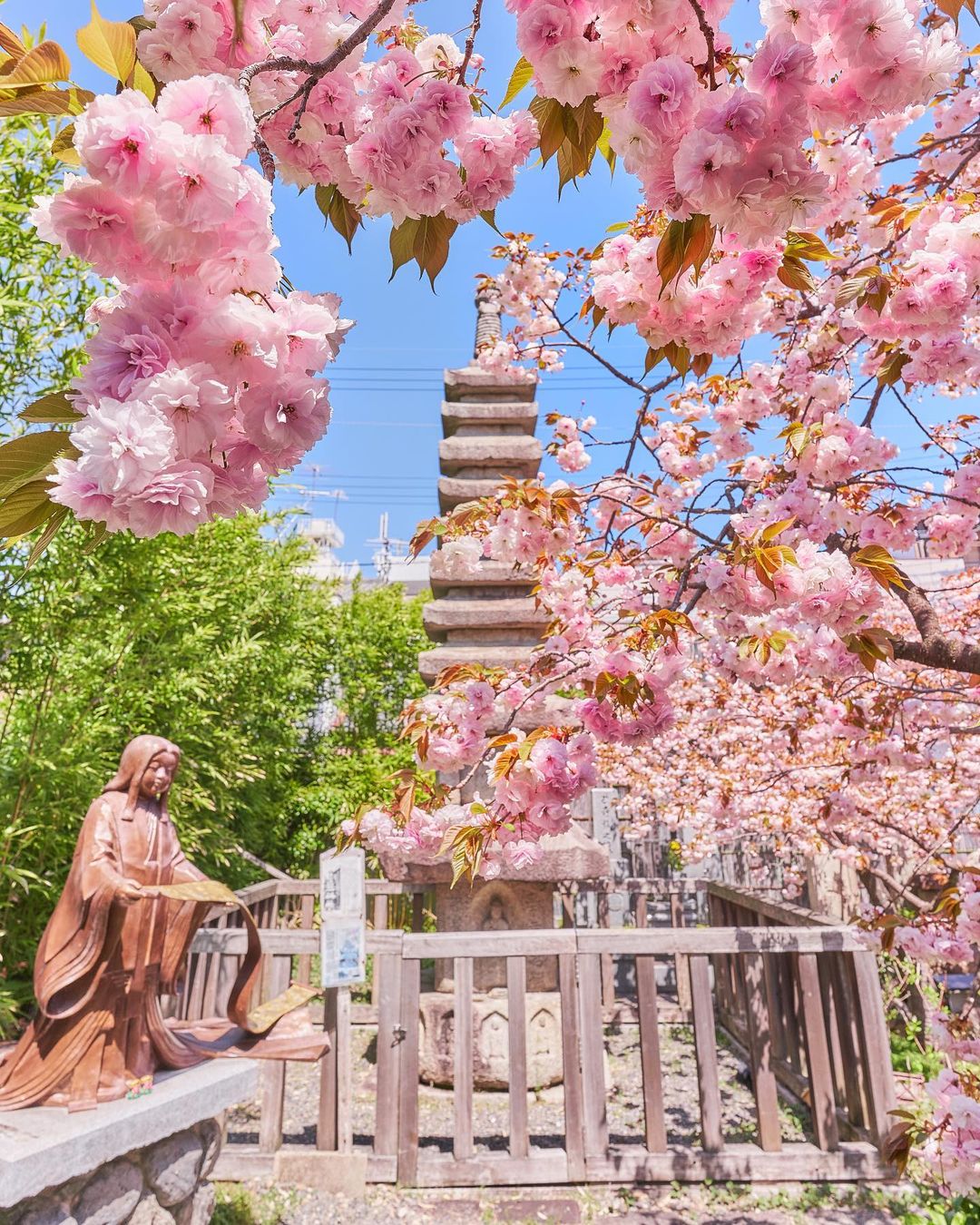 Image credit: @gen_kana8787
Each flower has 20 to 50 petals, which makes for a stunning spring view when the buds bloom in symphony. Kyoto's Injō-ji, home to the King of Hell, is particularly famed for its many Fugenzō trees.
Unlike Somei Yoshino which scatters by the petal, Fugenzō cherry blossoms drop by the head. Hence, it's often used to symbolise decapitation in poetry. 
Flowering season: Mid April to early May
---
Types of sakura to catch in Japan this spring
---
With over 200 types of sakura in Japan, our curated list is just some of the more notable ones. If you're one of the lucky ones spending the beautiful season in Japan, be sure to check out our list of flower viewing spots in Tokyo.  
For more, check out: 
---
Cover image adapted from: @cam22, @cafezino_kyoto, @piemarine, @89ha_ku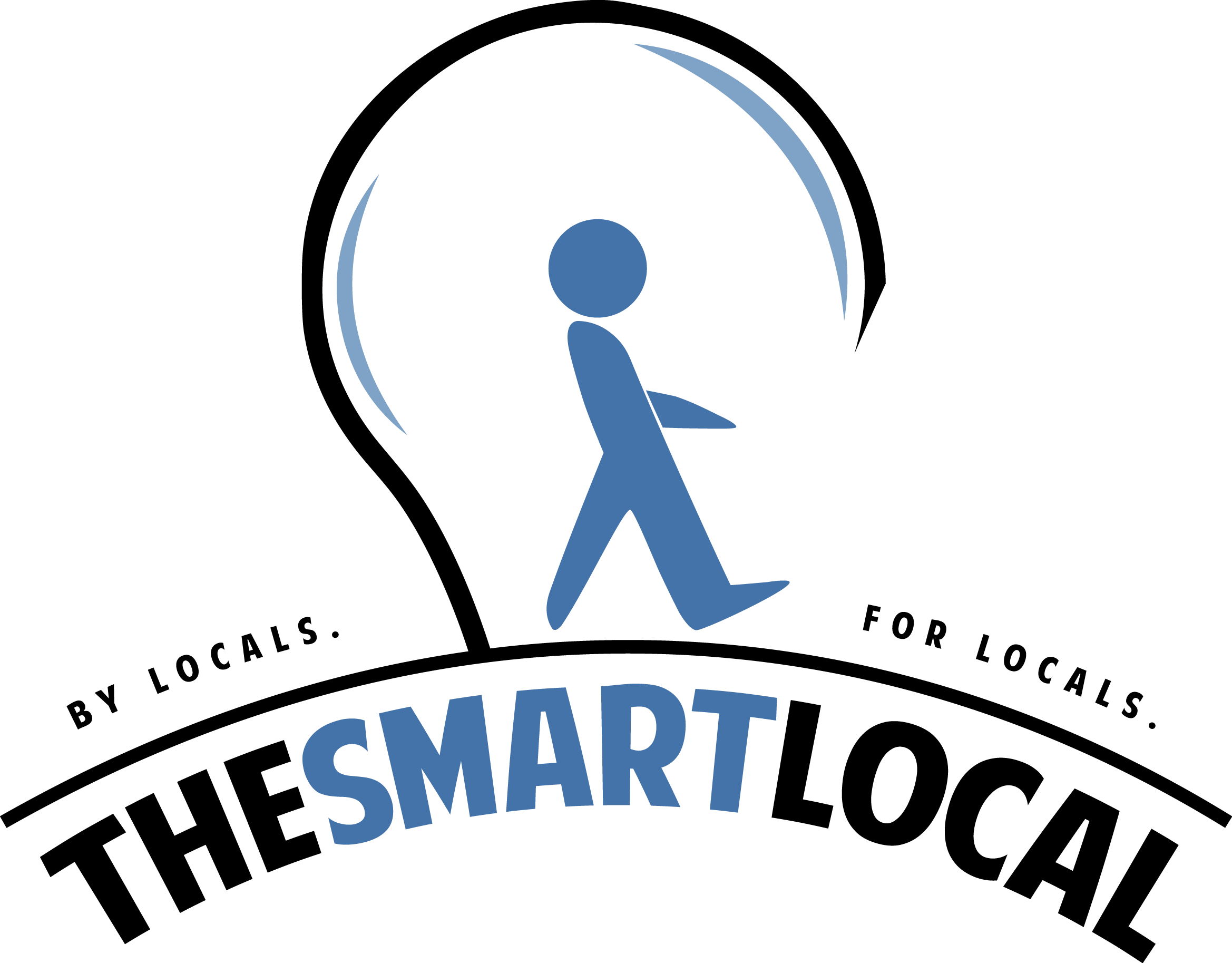 Drop us your email so you won't miss the latest news.