Weird Japanese candy
---
Though Japan is a haven for foodies, what with mouth-watering dishes such as omurice and tonkotsu ramen, it is also a haven for really wacky edible creations. Nothing is sacred – in fact, Japan is home to so many weird snacks and dishes that we were able to compile a list of weird Japanese candy flavours without breaking a sweat.
These 9 weird Japanese candy flavours will make you wonder how food scientists even came up with these ideas – talk about a forbidden snack.
---
1. Moko Moko Mokolet toilet bowl candy
---

Image credit: Shopee 
Moko Moko Mokolet is a DIY kit that, when assembled, yields a miniature toilet bowl with candy foam spilling out of it. 
Each DIY kit contains 5 plastic parts that make up the miniature toilet bowl, as well as 2 bags of candy powder, a straw, and stickers. You'll have to assemble the toilet bowl yourself, and then customise it with the stickers provided.
Then, add the candy powder and some water into the cistern. Stir the mixture with the straw provided and watch as candy foam starts to spill out of the toilet bowl. Delicious.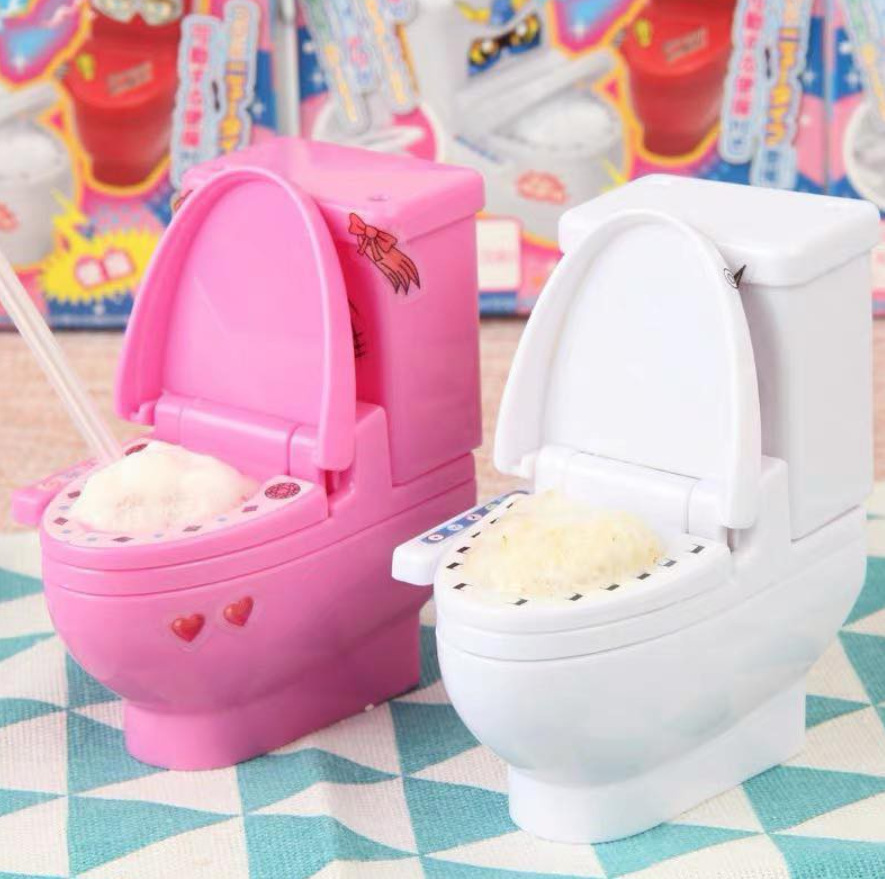 Image credit: Shopee
There are at least 8 editions of this toilet candy DIY kit. The flavour of the candy powder varies from kit to kit, but examples include strawberry, cola, and melon. 
Waste not, want not – you can repurpose the plastic toilet bowl or simply use it as a piece of decor.
---
2. Giant jellyfish candy
---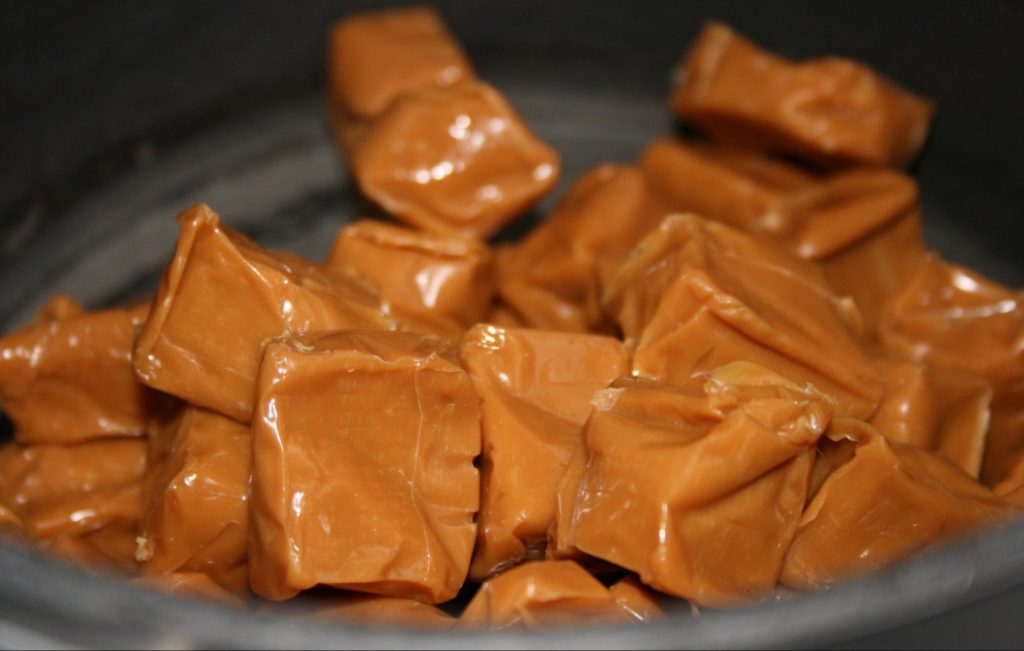 For illustration purposes only
Image credit: sara.atkins 
Echizen kurage, also known as Nomura's jellyfish, is a type of jellyfish that's 6ft long and weighs 440lbs on average. When these giant jellyfishes started multiplying in large numbers in Japan's waters, it became a huge problem for the country's fishing industry.
Nomura's jellyfish, while edible, is considered low quality as it isn't crunchy. Students from Obama Fisheries High School proposed a way to make the jellyfish more palatable – combining it with caramel to create a candy.
The jellyfish is boiled into a gooey paste, then pounded and dried to form a powder. Then, it's mixed with sugar, starch syrup, and other ingredients to form the giant jellyfish candy. The candy tastes and looks like regular salted caramel, without any fishiness.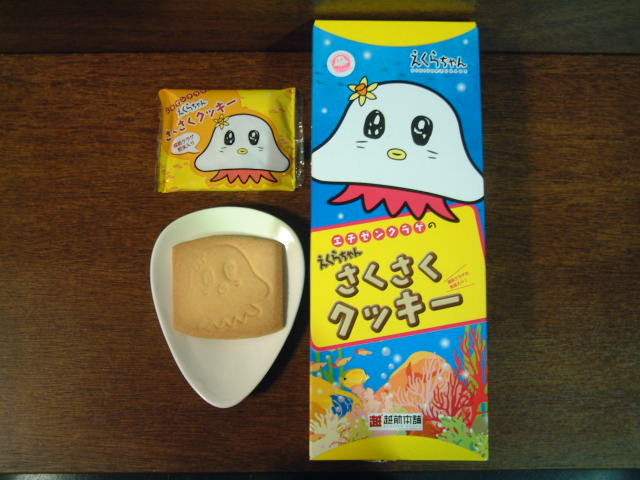 Jellyfish cookies
Image credit: @mi777
Besides caramel candy, the giant jellyfish has also been made into cookies. The jellyfish cookies, sold in boxes of 10, can be bought in a store at Fukui Prefecture for ¥580 (~USD5.50).
---
3. Grilled lamb caramel
---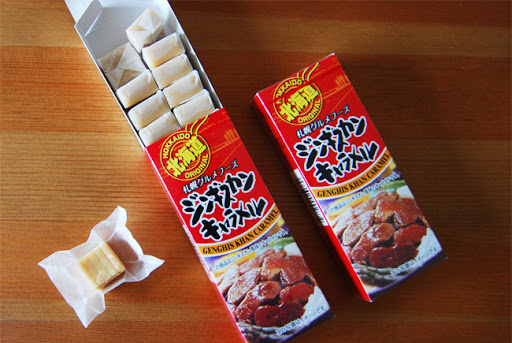 Image credit: Mike's Blender 
Remember how Willy Wonka tried creating chewing gum that replicated the taste of a full course meal? It seems like the people behind these grilled lamb caramel candies had a similar idea.
This candy was inspired by the taste of Genghis Khan – not the person, but a grilled mutton dish that's popular in Hokkaido. According to those who have tried it, the chewy candy tastes oddly meaty but flavourful. You can purchase a box of 18 mini grilled lamb caramel candies from selected stores in Hokkaido and from online sellers.
---
4. Man fragrance gum
---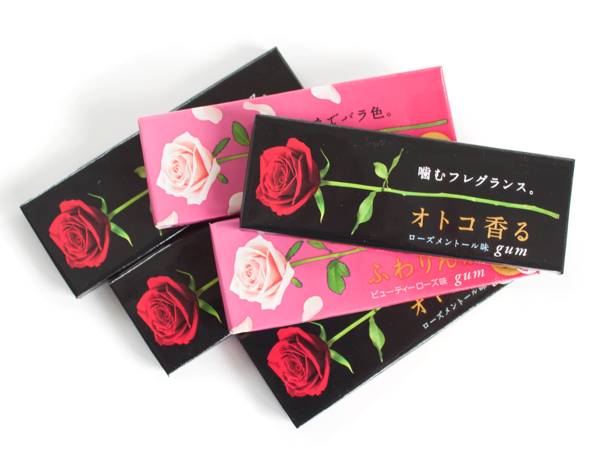 Image credit: Otoko Kaoru 
The idea of a "man fragrance gum" may sound odd and off-putting, but it's actually pretty popular in Japan. Rather than literally tasting like the smell of an unwashed man, this chewing gum is fragranced with a strong dose of menthol and rose oils. 
Developed by Kracie, the chewing gum is said to make you smell pleasant. According to the company, the menthol and rose oils are absorbed into your body and then later secreted out of your skin, hence making you smell like roses.
Japanese men, especially white-collar workers who need to be presentable at all times, chew this gum to get rid of potential body odour and bad breath. The gum is said to taste like a minty rose. You can obtain this peculiar chewing gum from online retailers, including Amazon. 
---
5. Sasebo Burger drops
---

Image credit: Foodette Reviews 
Sasebo is a Japanese coastal town that's home to a U.S. Navy base. In the 1950s, burger joints catering to American navy officers started cropping up in Sasebo, and the rest is history. 
There isn't actually a standard Sasebo burger recipe, but most Sasebo burger joints include as many local produce – such as tomatoes and lettuce – as possible. Others jazz it up by swopping out beef patties for pork or chicken.
These Sasebo Burger Drops are said to taste alarmingly realistic and captures the smoky and meaty taste of a burger well. However, they are quite sweet – it's like a burger that's been doused in sugar.
---
6. Okonomiyaki drops
---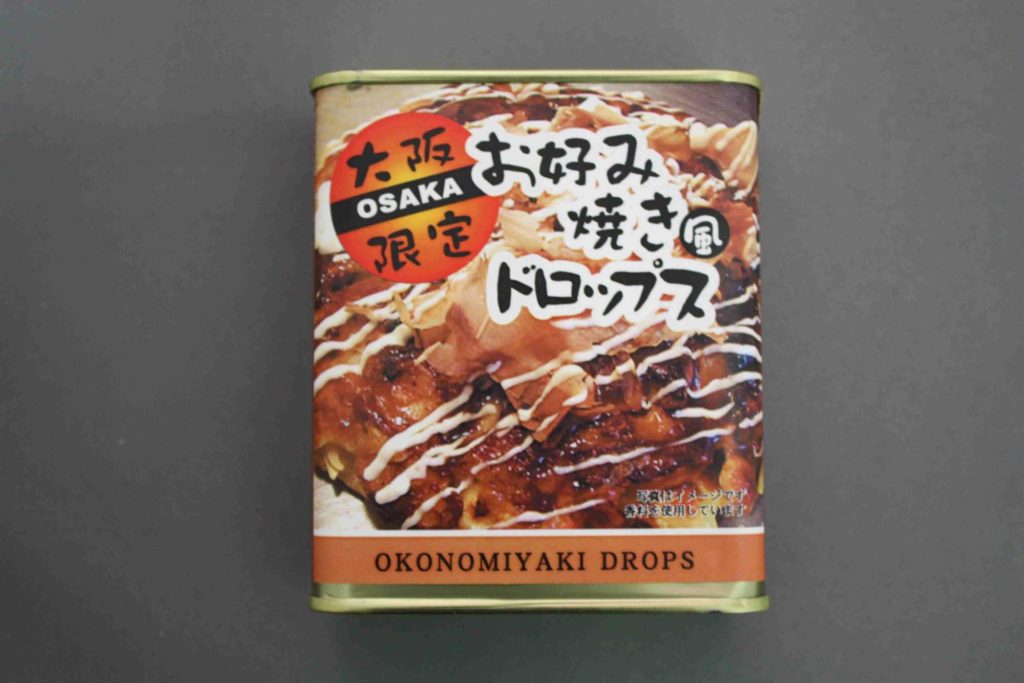 Image credit: Future Studio Gallery 
Just like actual okonomiyaki, these Okonomiyaki Drops taste of mayonnaise, cabbage, and radish. The candy has a two-tiered taste – a gentle and sweet mayonnaise flavour that's followed by a sharp taste of radish and cabbage combined. Although weird, it is not terribly unpleasant.  
---
7. Rose collagen candy
---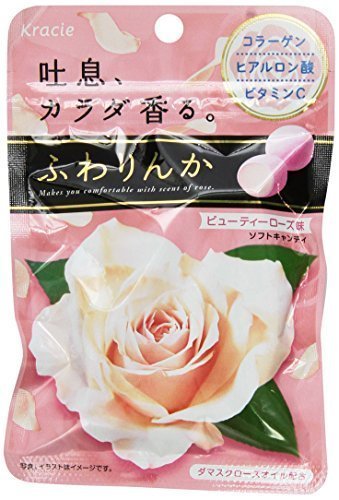 Image credit: Amazon 
Kracie strikes again. These rose collagen candies contain vitamin C, collagen, hyaluronic acid, and Damask rose oil – ingredients that are said to improve the condition of your skin. 
This sweet has a thin crunchy outer layer and a chewy middle section. It smells and tastes like roses due to the Damask rose oil used. It's also a little tart, possibly due to the vitamin C it contains.
---
8. Salted salmon Puccho candy
---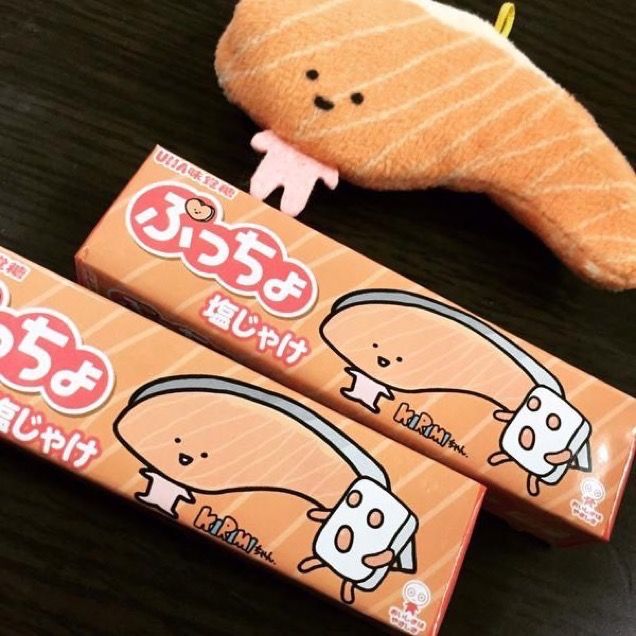 Image credit: Bukalapak 
Puccho is a popular brand of candy found in Japan. They usually come in fruity flavours, such as grape and strawberry. However, back in 2015, the brand introduced a salted salmon flavour – Puccho Shiojake. The candy is meant to look like an actual slab of salmon. It has a grey layer on top and a pink layer below. Real salmon flakes are added to the candy, giving this sweet an extra savoury kick.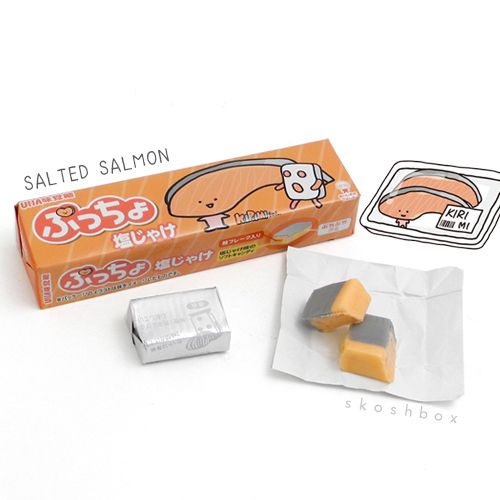 Image of salted salmon Puccho candy after packaging is removed
Image credit: SkoshBox
This salmon candy was borne out of a collaboration between UHA, the company that produces Puccho sweets, and Sanrio, the company behind Kirimi-chan, a salmon fillet-shaped character. According to their marketing lore, Kirimi-chan's dating Puccho's mascot, Puccho-kun, and this salmon candy was the result of their love. 
---
9. Soy sauce drops
---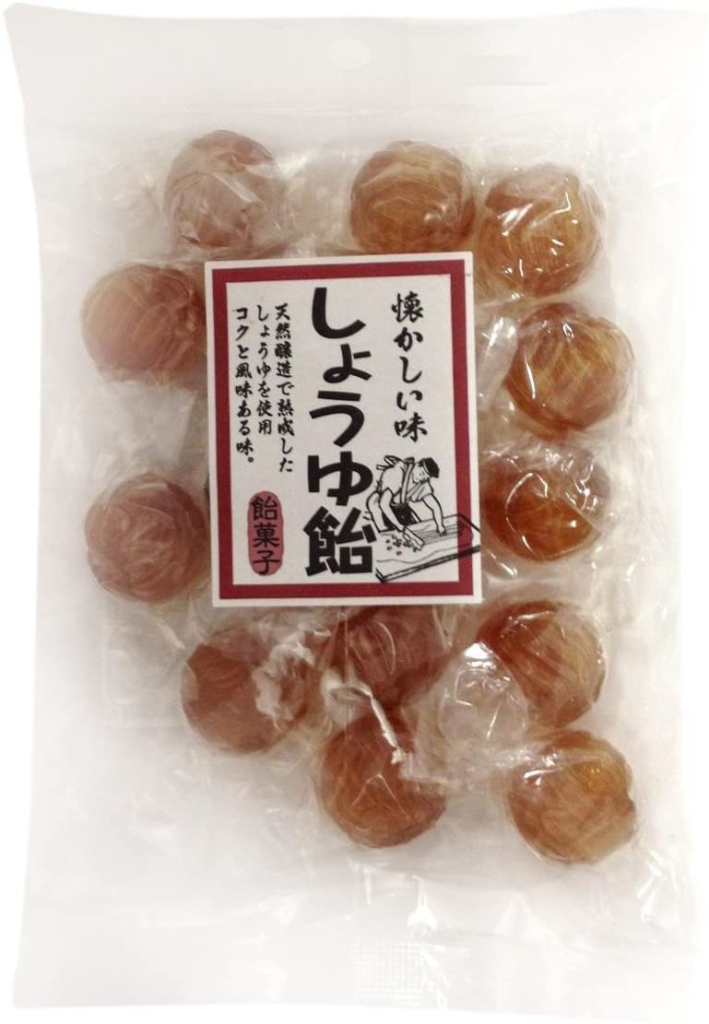 Image credit: Amazon
These soy sauce drops, also known as shōyu ame, are surprisingly popular in Japan. They have a subtle umami taste that's rounded off by a pleasant sweetness. The slight saltiness of this candy makes it highly addictive, which explains its popularity.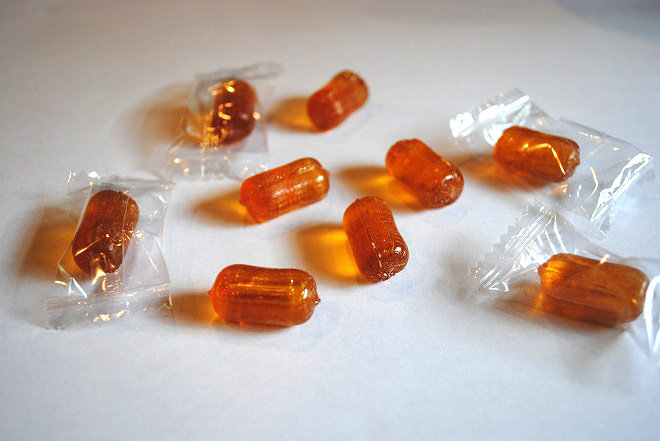 Image credit: Marunaka Shoyu  
Most shōyu ame are made with sugar, starch syrup, soy sauce, and salt. Some shōyu ame makers may also add caramel colouring. The taste is similar to the soy sauce glaze drizzled over mitarashi dango. 
---
Weird Japanese candy flavours that actually exist
---
Candy lovers who are feeling adventurous can have a go at trying out the weird candies we've included on our list. Do let us know what you think of them!
Check out other articles on Japan's weirdness: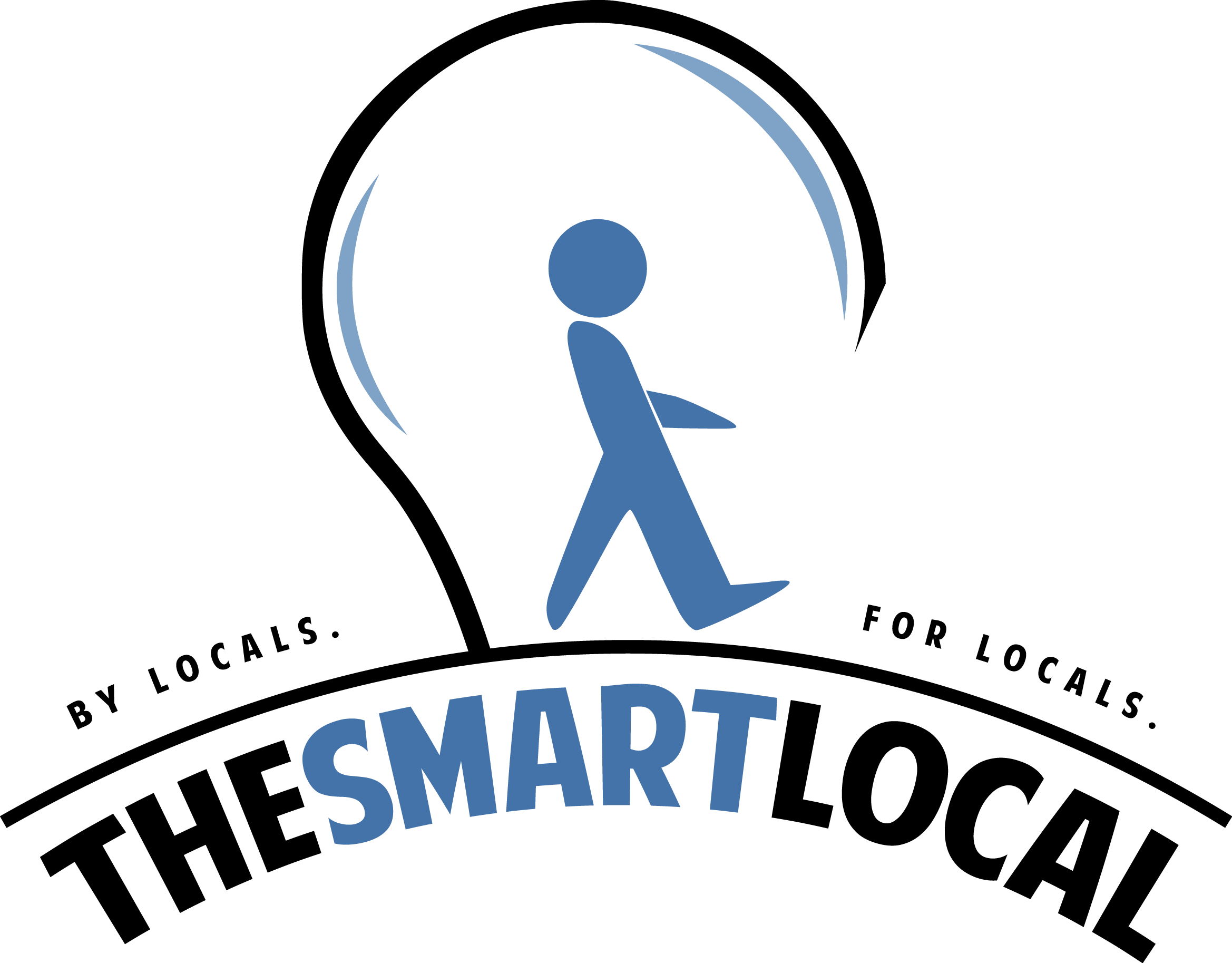 Drop us your email so you won't miss the latest news.