Upcoming anime series in Fall 2020 
---
Due to the COVID-19 pandemic, many anime series were delayed from their initial release dates. With so many sudden changes, it can get confusing as to which anime will be coming up in the following season. 
To save you the trouble of searching, we've compiled a list of 10 upcoming anime series in Fall 2020 that you can look forward to watching.    
---
1. Haikyuu!!: To The Top (2nd half)
---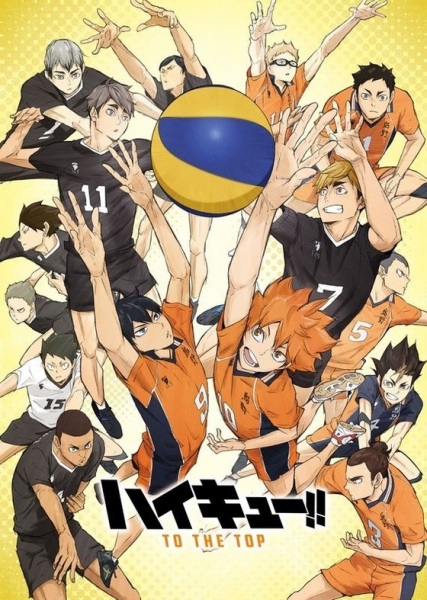 Image credit: MyAnimeList 

Japan's popular volleyball players are finally back in the second half of Haikyuu!!: To The Top. This long-awaited continuation was originally set to be released in July but was delayed due to the pandemic.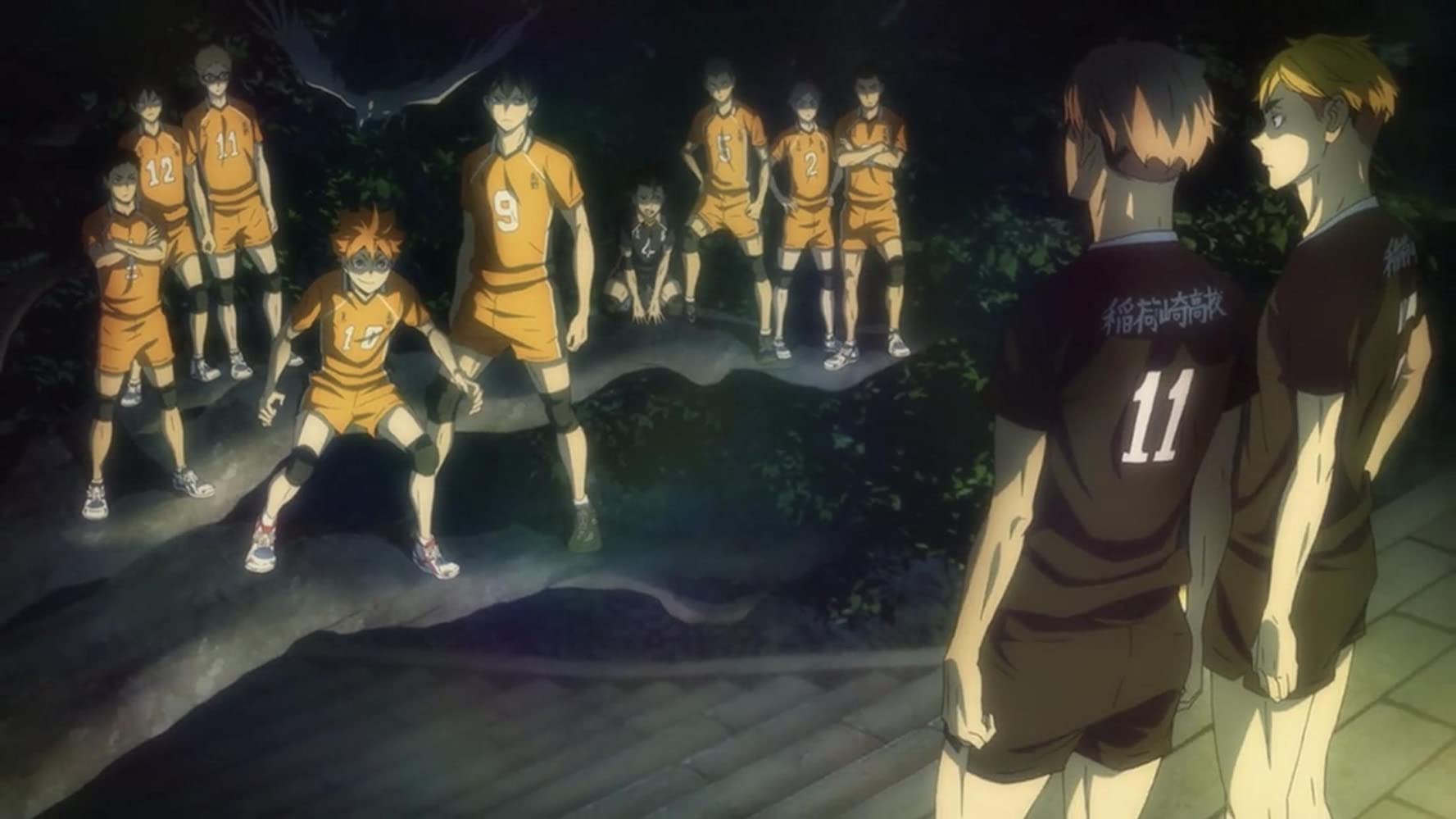 Image credit: IMDb
The first half of the 4th season ended on a cliffhanger. Now, we finally get to see how Karasuno High School battles it out in their match against the runner-up of the previous Inter-High Tournament, Inarizaki High. Expect intense matches against the remaining strong teams that will get your heart pumping.  
Release date: 3rd October 2020
Available on: Crunchyroll, Netflix (Seasons 1-4 Part 1)
---
2. Is It Wrong to Try to Pick Up Girls in a Dungeon? III
---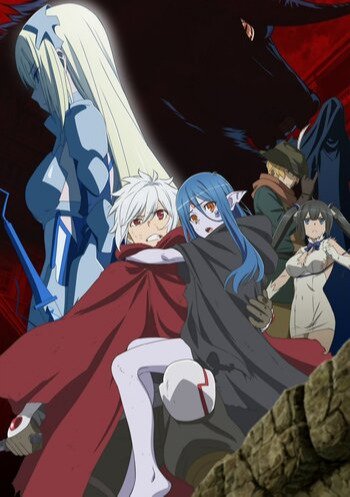 Image credit: Anime-Planet 
Bell Cranel, our naive and young protagonist with a dream of becoming the greatest adventurer in the land, strikes again. After his fateful adventure with goddess Hestia inside the Dungeon, an underground labyrinth in the city of Orario, in the previous seasons, their journey continues with an accidental encounter with Wiene, a Xenos monster girl.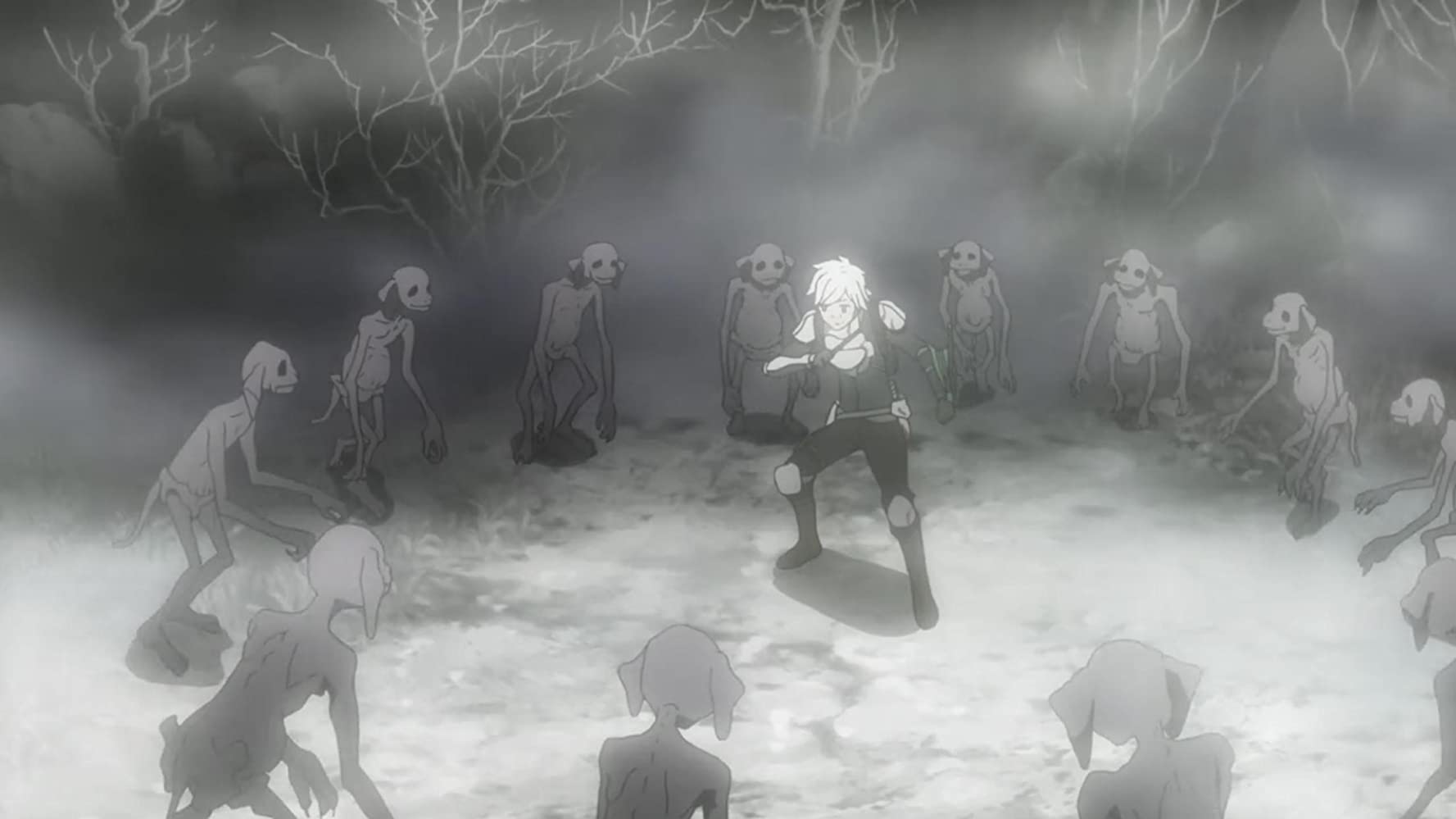 Image credit: IMDb
Since ancient times, humans have been fighting against their greatest foe – the Monsters. However, the meeting with Wiene will change not only history, but also the lives of all those in Orario. After meeting Wiene and learning about her plight, Bell is determined to save her.
In this 3rd season of DanMachi, a combination of hilarious moments and serious action will ensue as Bell and Hestia get further involved in a battle to protect Wiene.     
Release date: 3rd October 2020 (postponed from July)
Available on: Crunchyroll, Netflix (Season 1)
---
3. Fly Me to the Moon
---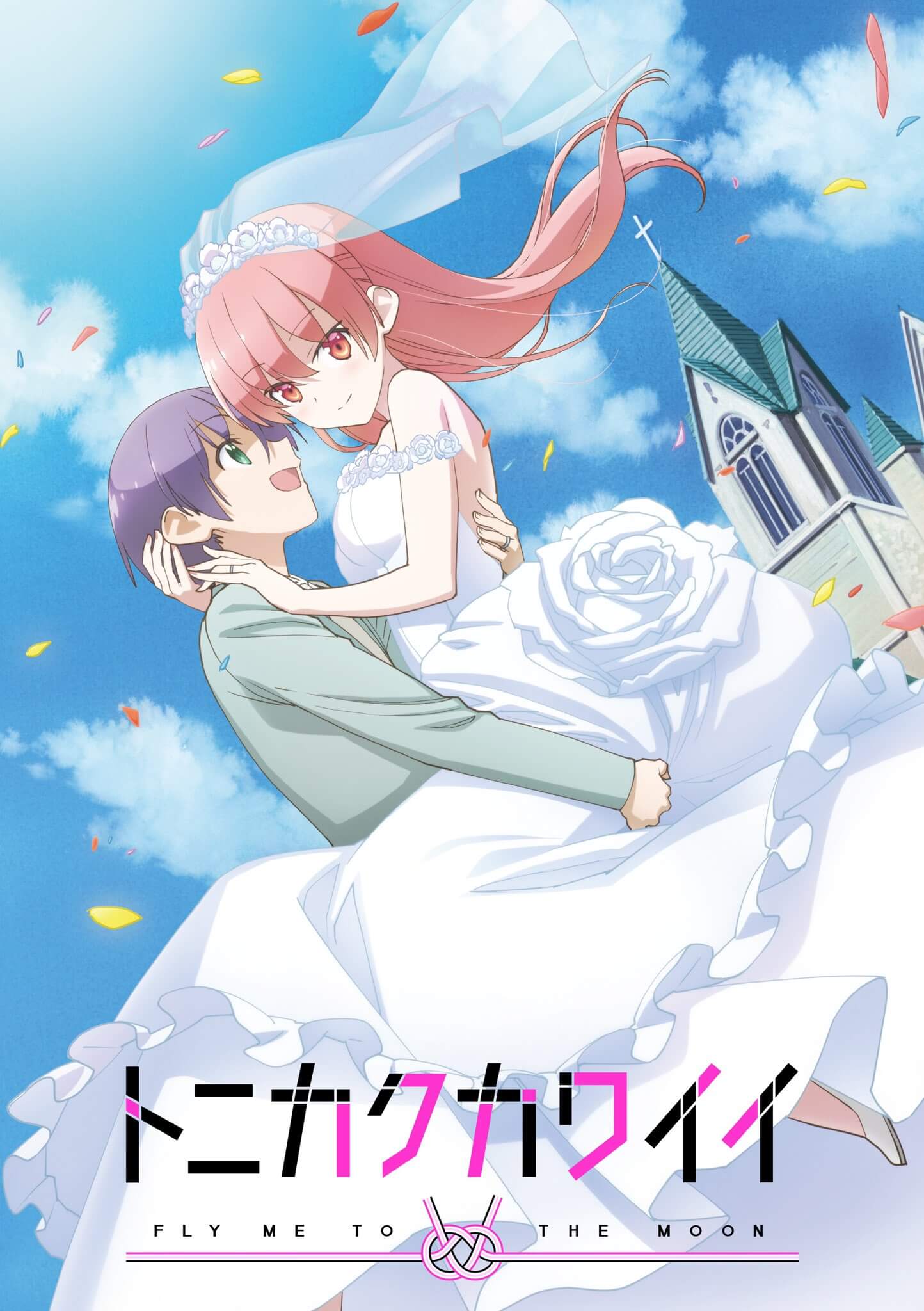 Image credit: Imgur 
While on his way home, 15-year-old Nasa Yuzaki meets the mysterious Tsukasa Tsukuyomi and falls in love at first sight. In his haste to cross the road and talk to Tsukasa, Nasa gets knocked down by a vehicle. Before passing out, Nasa confesses to Tsukasa and she agrees on one condition – she'd date him, but only if they're married.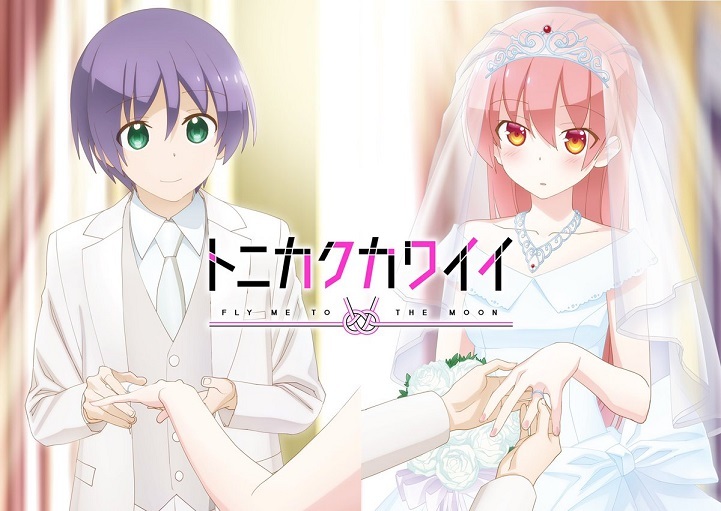 Image credit: MyAnimeList 
However, Tsukasa disappears after Nasa regains consciousness. He tries to find her but to no avail. 3 years later, Tsukasa suddenly appears at Nasa's doorstep one night to finally begin their relationship as husband and wife. Thus begins their adorable newlywed life as they get to know each other and fall deeper in love. 
Genre: Comedy, Romance, Shounen
Release date: 3rd October 2020
Available on: Crunchyroll
---
4. Our Last Crusade or the Rise of a New World
---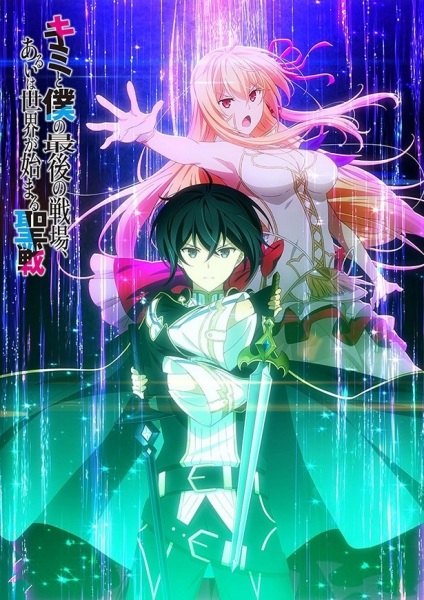 Image credit: MyAnimeList 
For more than 100 years, war has raged on between the scientifically advanced Empire and the witches' realm, Nebulis. The animosity and strong divide between the opposing nations have grown impossibly immense due to the never-ending war. 
However, hope for a peaceful truce appears in the form of 2 heroes – Iska, the youngest knight with the title of "Successor of Black Steel", and the princess of Nebulis, "Ice Calamity Witch" Aliceliese.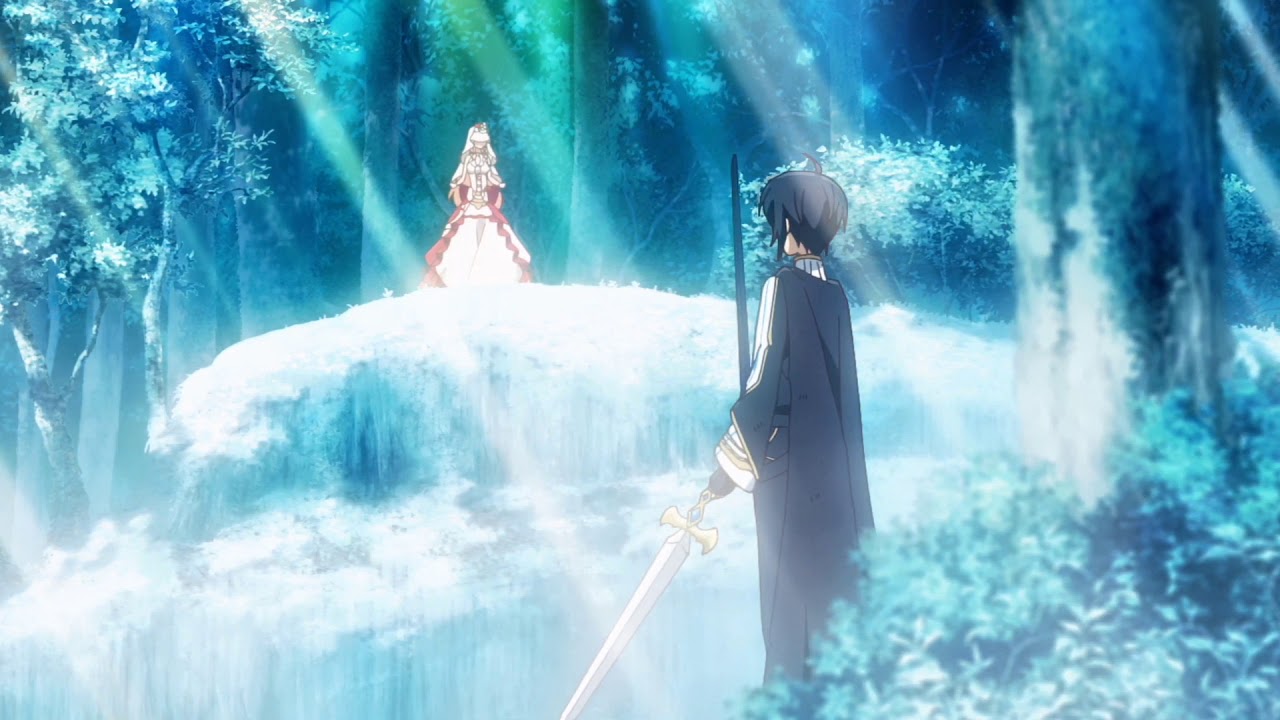 Image adapted from: Estudio Anime 
Supposedly sworn enemies, Iska and Aliceliese are attracted to each other but they know that their love will face many obstacles. Together, they fight for one reason – to cease the fighting between their rivalling nations and end all conspiracies.
Genre: Action, Romance, Military, Fantasy
Release date: 7th October 2020
Available on: FUNimation
---
5. Noblesse
---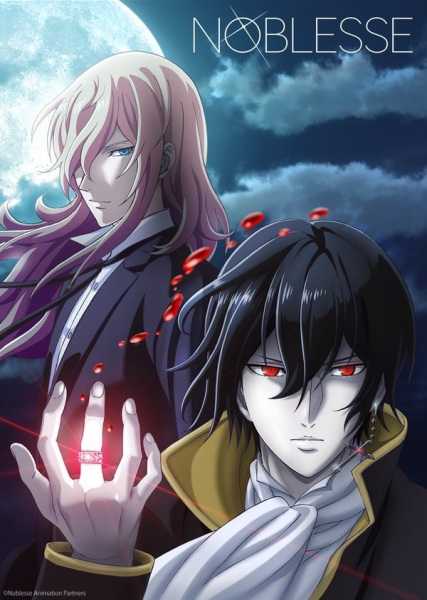 Image credit: MyAnimeList 
Noblesse follows Raizel, a pure-blooded Noble with the duty of protecting all other Nobles, after awakening from his 820-year slumber. His servant Frankenstein decides to enrol him into Ye Ran High School in order to keep him out of harm's way. As he attends school, Raizel learns about the human world through his classmates.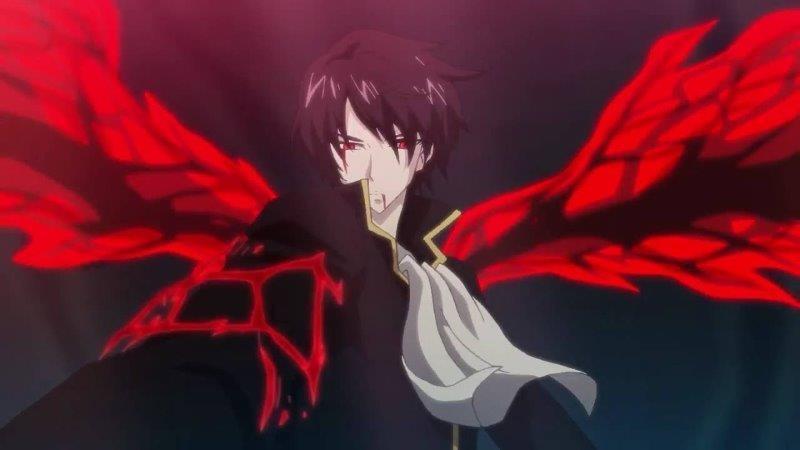 Image credit: BuzzerSpace 
However, his peaceful life is short-lived as the Union – a secret society plotting world domination – dispatches genetically engineered humans and forces Raizel to wield his mighty power in order to protect the people around him. As he battles against the dark forces, years of conspiracies and hidden secrets soon come to light. 
This new supernatural action anime series is produced by Production I.G, a studio known for action-packed animes such as Kuroko's Basketball and the first season of Psycho-Pass. 
Genre: Action, Fantasy, Vampire, School
Release date: 5th October 2020
Available on: Crunchyroll
---
6. Is the Order a Rabbit? BLOOM
---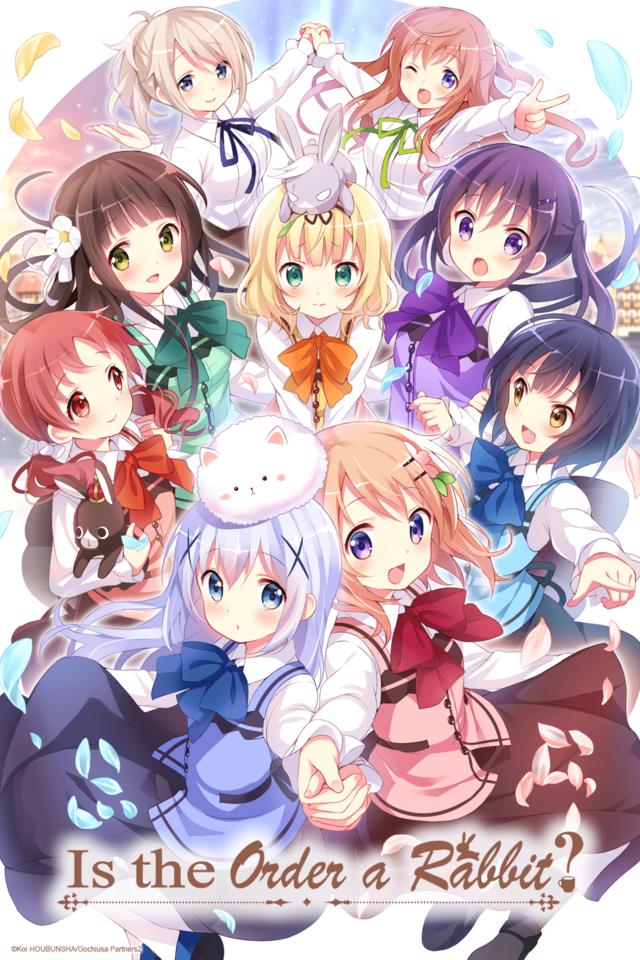 Image credit: IMDb
Cocoa and her friends are back to bring us joy and laughter in the 3rd season of Is the Order a Rabbit? The series had begun with Cocoa Hoto, a bubbly and optimistic high school girl moving into Rabbit House to attend high school away from home.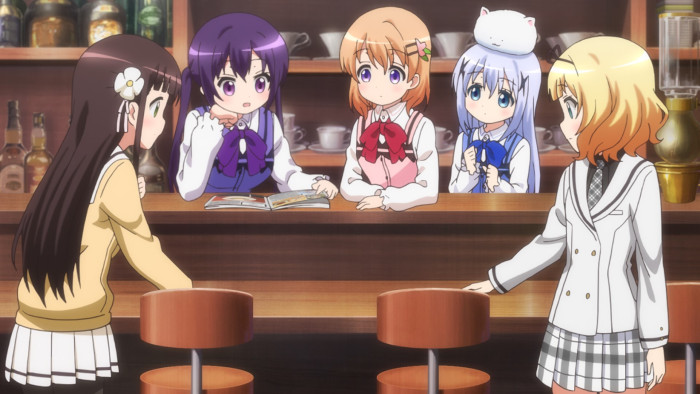 Image credit: Nippon Insider 
She later befriends 4 unique and eccentric girls – Chino Kafuu, the shy and precocious granddaughter of Rabbit House's founder, the military-influenced yet feminine Rize Tedeza, the cheeky Chiya Ujimatsu, and the poverty-stricken Syaro Kirima who holds an air of nobility contrary to her status. 
This comedic slice of life series follows the daily shenanigans of these 5 starkly different girls as they attend high school, work in a cafe, and have fun.

Genre: Slice of life, Comedy
Release date: 10th October 2020
Available on: Crunchyroll
---
7. The Day I Became a God
---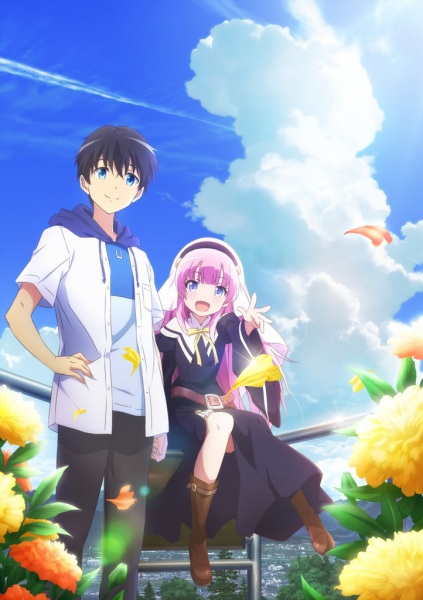 Image credit: MyAnimeList
Youta Narukami's life gets thrown off-course when a girl named Hina, who claims to be the "All-Knowing God", suddenly appears before him and declares that the world will end in 30 days. Initially brushing it off as a joke, Youta realises that Hina's declaration was real after witnessing her other prophecies come true. 
Despite being a god, Hina is innocent and childlike. Mysteriously, she decides to stay at Youta's house and thus begins their interesting summer before the world ends.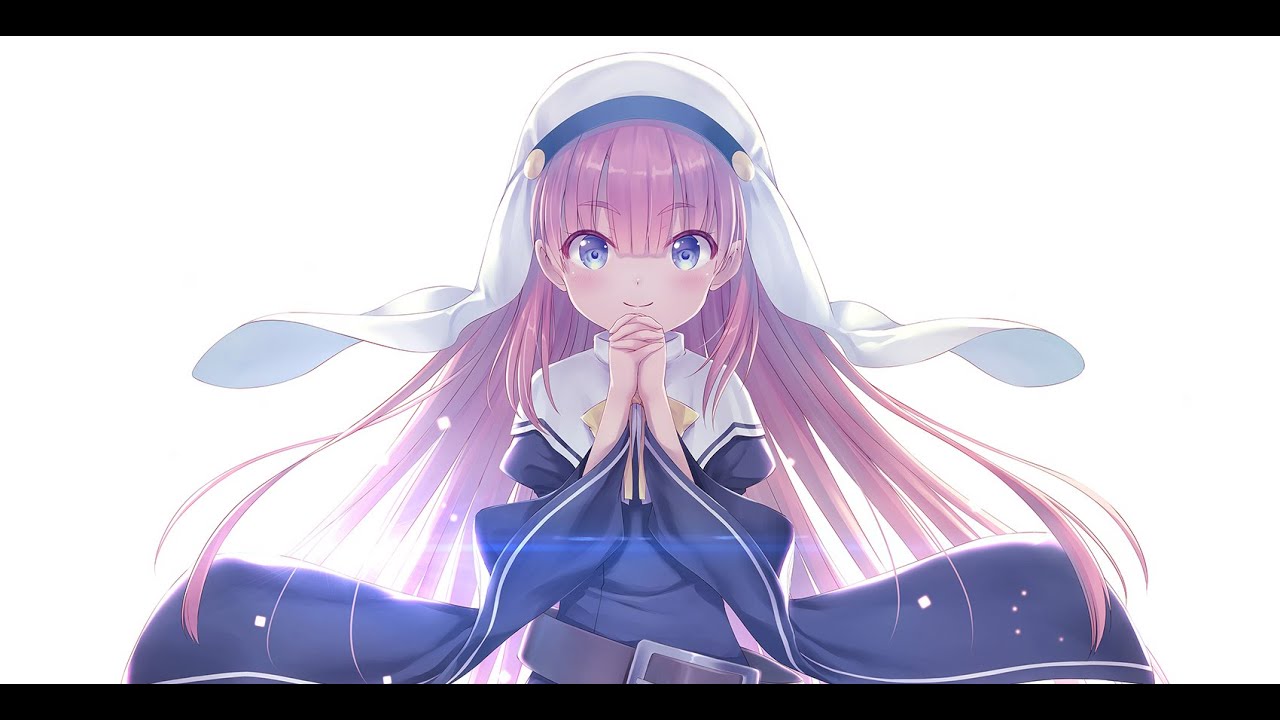 Image adapted from: ECsquall
Genre: Drama, Fantasy
Release date: 11th October 2020
Available on: Crunchyroll 
---
8. By the Grace of the Gods
---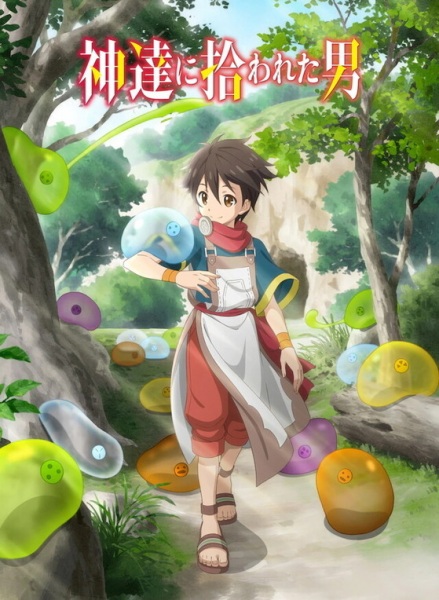 Image credit: MyAnimeList

By the Grace of the Gods follows 39-year-old Ryoma Takebayashi after he dies in an accident. Ryoma is later reincarnated as an 8-year-old boy in a fantasy world after 3 gods took pity on his misfortune. Now living in a magical forest full of slime creatures, he finds out how to make use of them and their multiple abilities, from combat fighting to cleaning.
After 3 years of living in the fantasy world, Ryoma has developed powerful abilities and has managed to evolve special types of slimes through his research. Although Ryoma is content with his secluded life, he secretly yearns for companionship.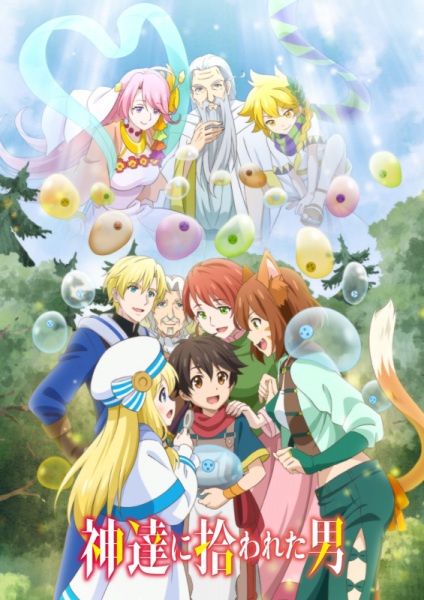 Image credit: MyAnimeList 
After Ryoma helps heal an injured member of a passing group of travellers, he is persuaded to go on a journey with them. Leaving the forest, Ryoma is introduced to a whole new world where exciting adventures await him as a magic user and slime tamer. 
Genre: Adventure, Slice of life, Fantasy
Release date: 4th October 2020
Available on: FUNimation
---
9. Wandering Witch: The Journey of Elaina
---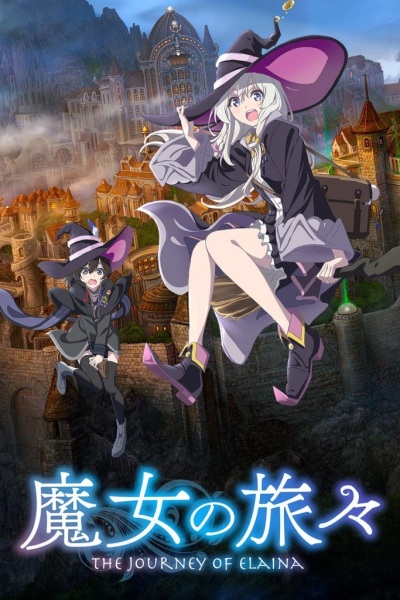 Image credit: MyAnimeList 
Elaina is a wandering witch who has loved stories of adventures since she was a child. Now embarking on her own journey, she follows where the wind guides her and meets different types of people – from other witches to muscle-loving giants. 
In these encounters, Elaina plays a small role in the lives of those she meets and these experiences help shape her worldview.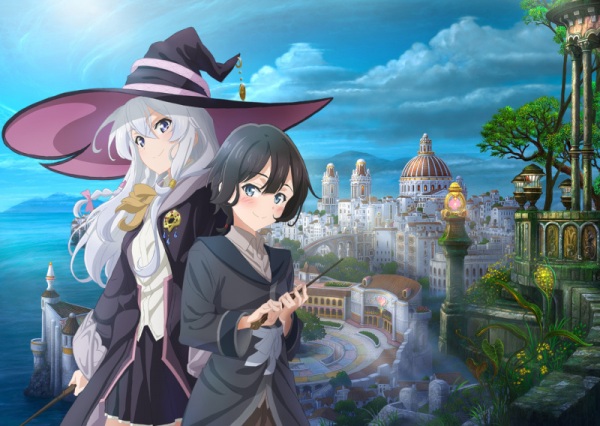 Image credit: MyAnimeList 
According to legends, at the end of a witch's travels, she will take on an apprentice that will one day begin her own adventure. Follow Elaina as she learns and matures through all her different chance meetings and eventually trains her very own apprentice.   
Genre: Adventure, Fantasy
Release date: 2nd October 2020
Available on: Crunchyroll
---
10. I'm Standing on a Million Lives
---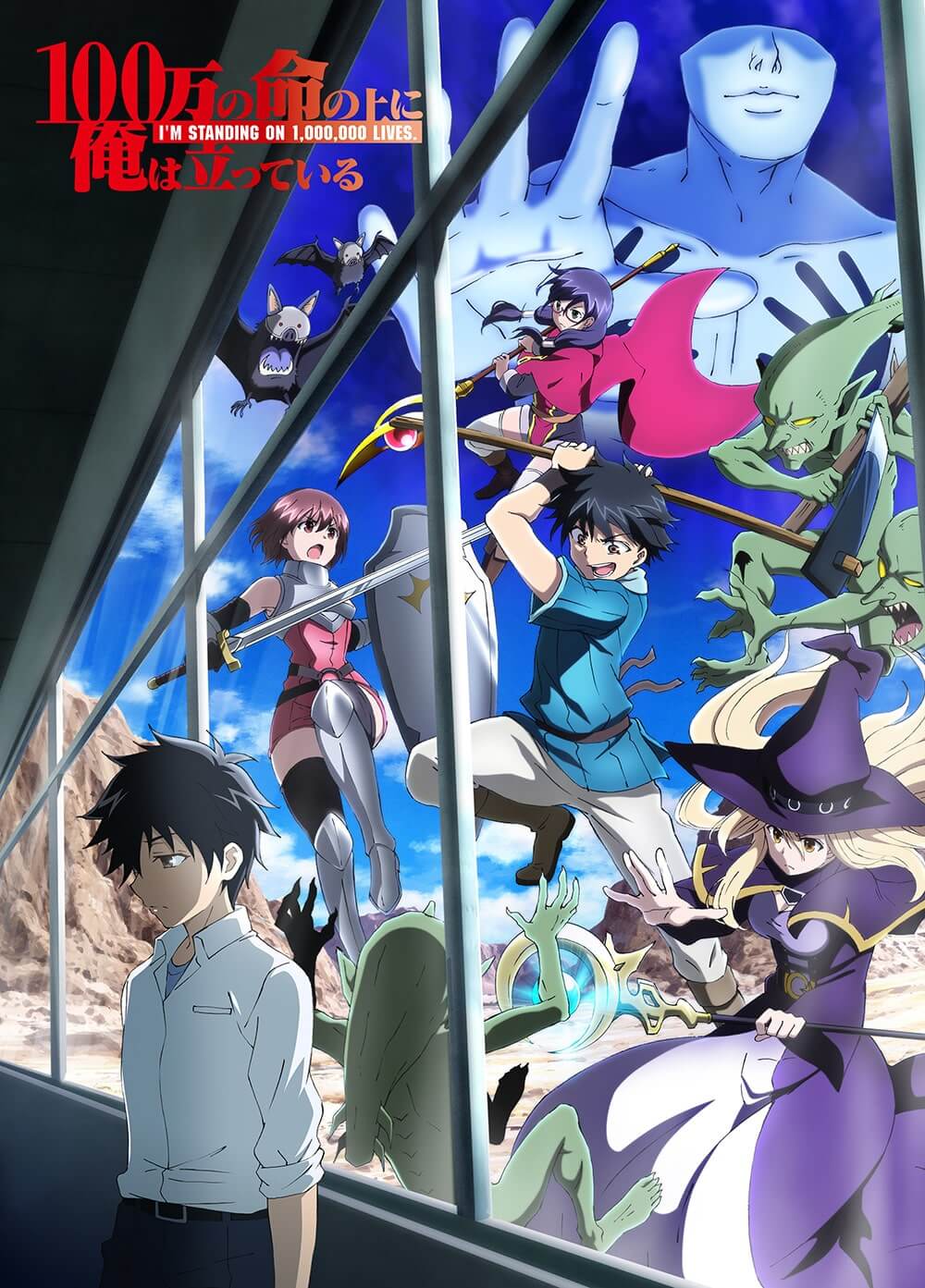 Image credit: IMDb 
I'm Standing on a Million Lives follows the story of Yotsuya Yusuke, a recluse who hates his hometown and just wants to play video games. His life gets turned upside down when he, along with his classmates Shindou Iu and Hakozaki Kusue, are transported to a real-life fantasy game. 
In the fantasy game, a mysterious man who calls himself the "Game Master" informs them that they will have to complete certain quests using their roles as Farmer, Magician, and Warrior respectively. However, there's a catch – if you die in the game, you will die in reality too.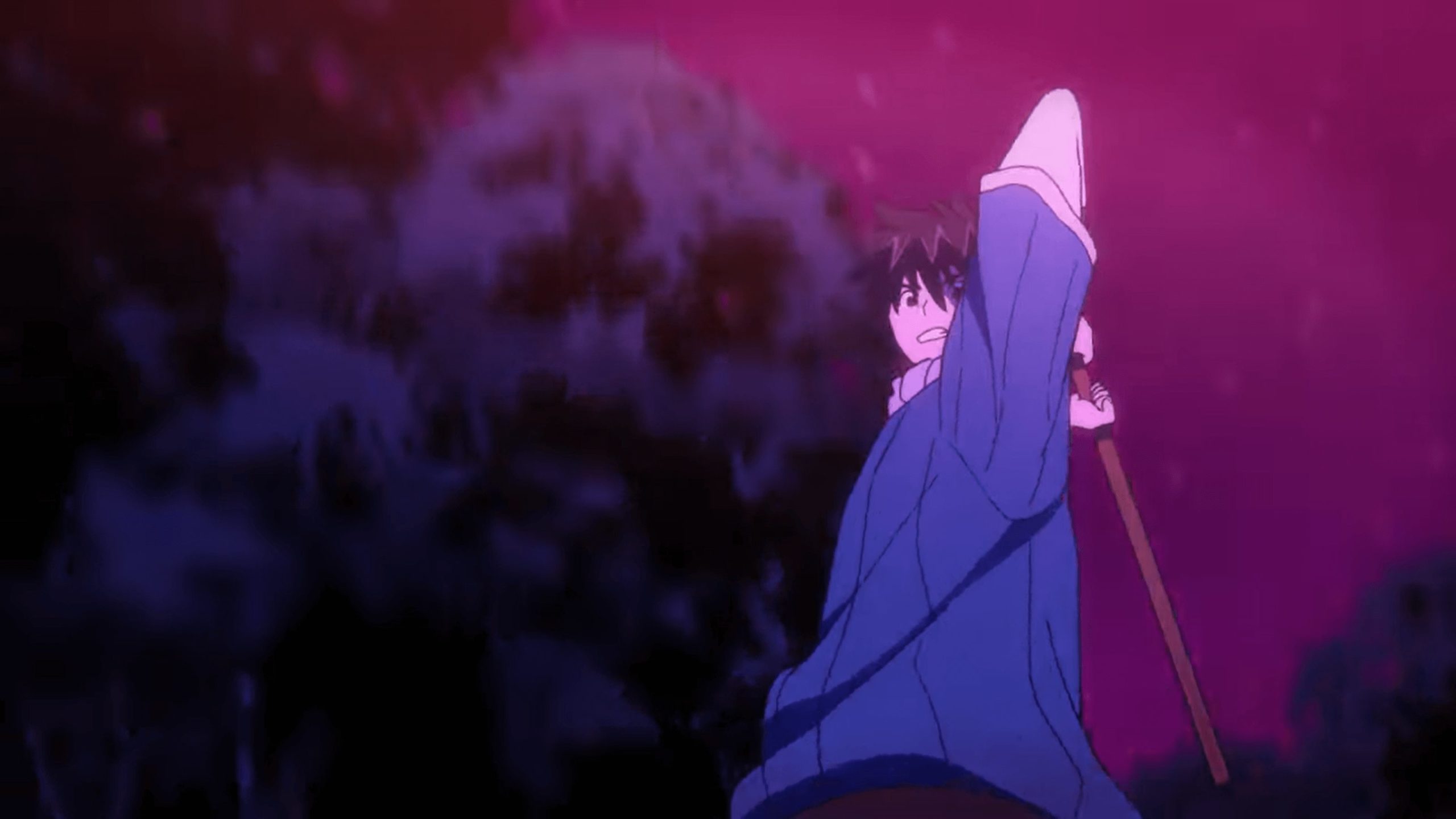 Image adapted from: warnerbrosanime
They soon realise that the monsters they are fighting can potentially harm the people in the real world if they do not defeat them. Suddenly thrown in a life-and-death scenario, the trio will have to work together to not only survive, but also to protect the lives of everyone in their hometown.
Genre: Action, Game, Shounen, Drama, Fantasy
Release date: 2nd October 2020
Available on: Crunchyroll
---
Upcoming anime in Fall 2020
---
Now that we are approaching October, it is the perfect time to start anticipating the continuation of anime such as Haikyuu!! and DanMachi. Besides those 2, we can also look forward to other upcoming anime in Fall 2020 that promise to be thrilling and entertaining. 
Check out these articles about Japan:
Cover image adapted from: Haikyuu!! Wiki, Lovro26, ElectroDealPro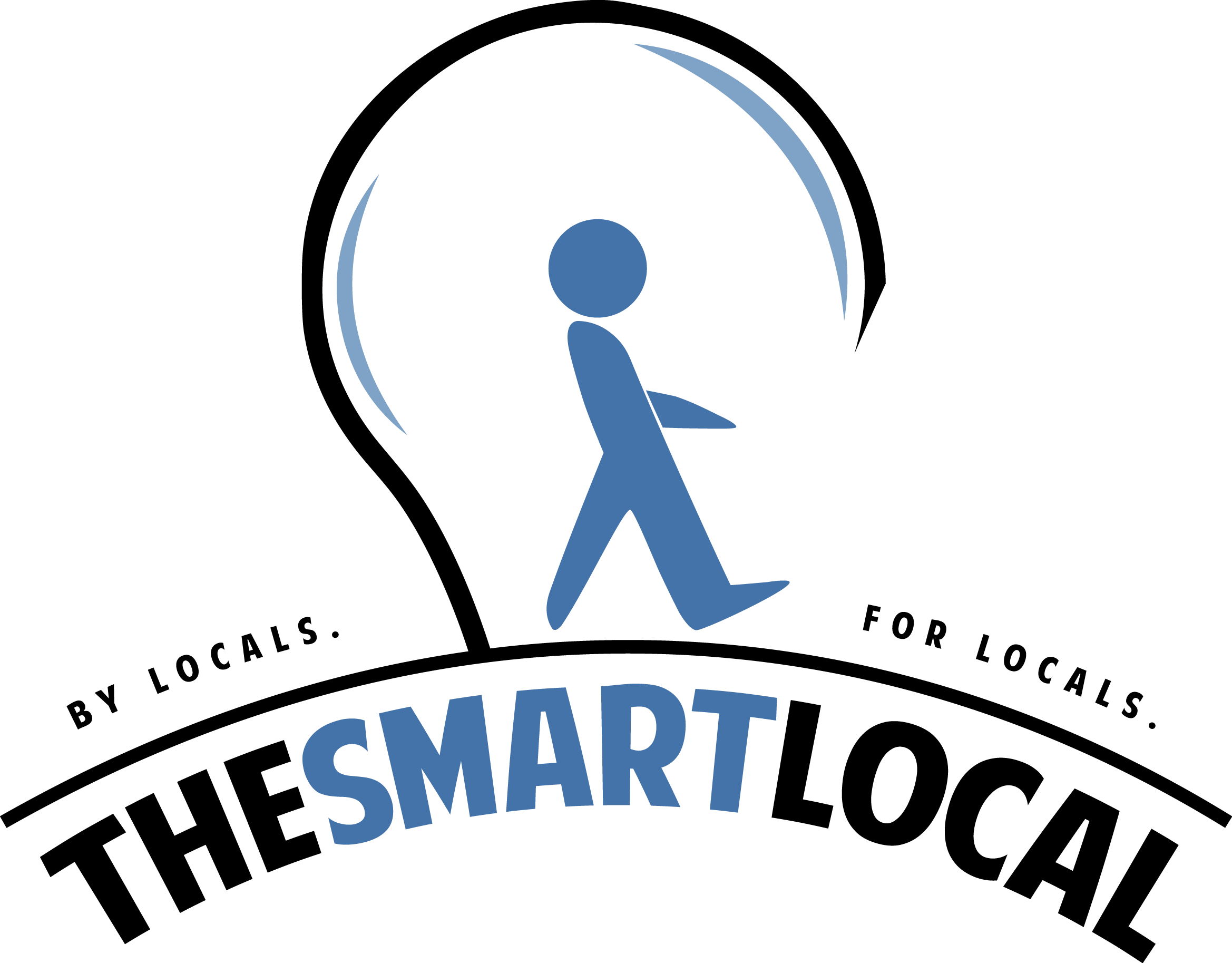 Drop us your email so you won't miss the latest news.