Sports anime besides Haikyuu!!  
---
After more than 8 years, fans of Haikyuu!! finally bid farewell to their beloved volleyball team from Karasuno High School as the manga officially concluded its run with the final chapter on 20th July. Since then, fans have been eagerly awaiting the second half of the latest season of the anime, which will premiere in October. 
Like many fans all over the world, you might be feeling an indescribable sense of loss after turning the last page. To fill that empty void and keep you busy till new episodes of the anime drops, we have compiled 10 sports anime that you can watch in the meantime to get your heart pumping again. 
---
1. Free! – Iwatobi Swim Club (2013 – 2018)
---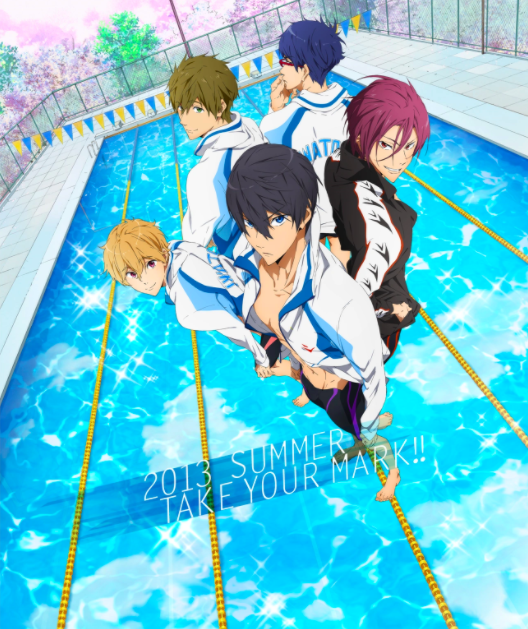 Image adapted from: Free! Fandom 
Free! – Iwatobi Swim Club is centred on the story of a high school boys' swimming team. When gifted swimmer Haruka Nanase reunites with his childhood friends in high school, they work together to bring the school's swim club back to its former glory whilst mending broken relationships. 
The anime series focuses on friendship and bonds between characters, so you can expect to see lots of character and personal development.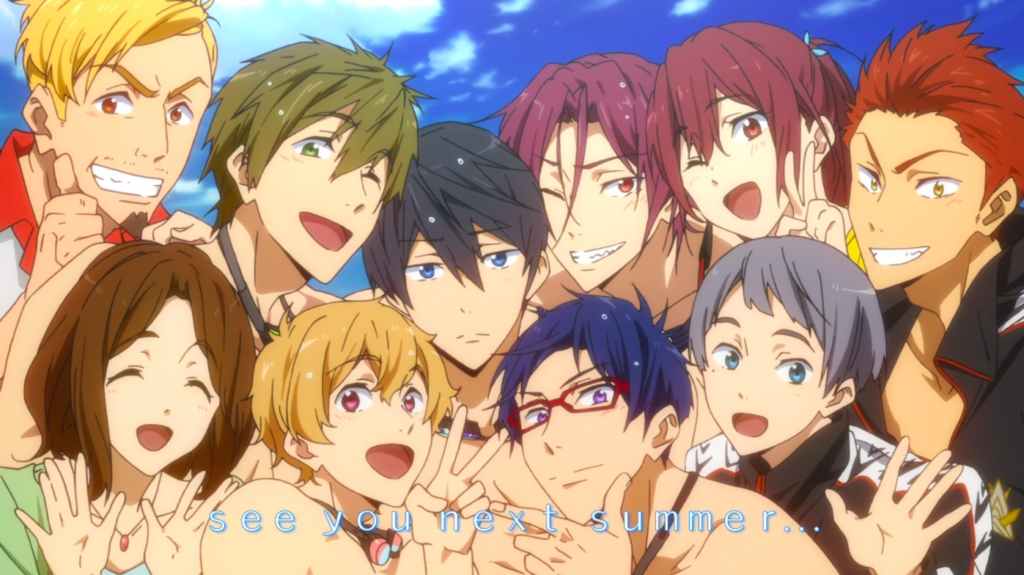 Image credit: Free! Fandom 
We can't all get in the water in the midst of a pandemic, but we can at least watch pretty boys swim and glisten in a pool. It is the perfect refreshing series to get started on – just in time to beat the sweltering heat that comes with summer. 
Available on: Crunchyroll, Netflix (Season 1-2), Amazon Prime 
---
2. Kuroko's Basketball (2012 – 2015)
---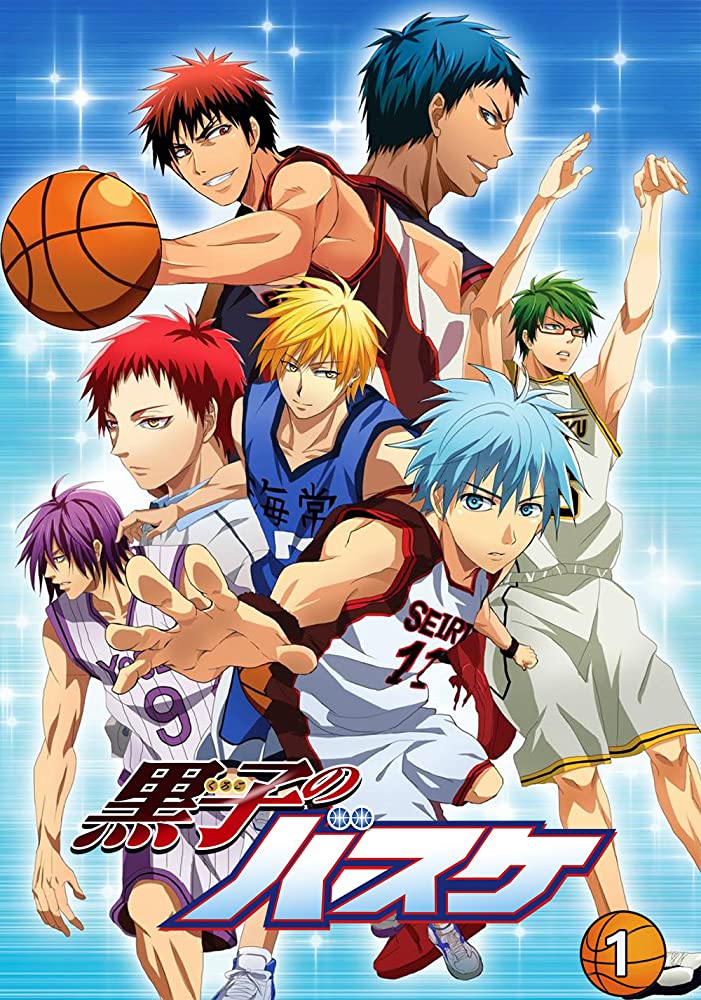 Image credit: IMDb
One of the more popular sports anime alongside Haikyuu!!, Kuroko no Basuke is a longer series with 75 episodes so you can binge to your heart's content. It tells the story of a high school basketball team trying to make it to the Interhigh Championship, an annual high school basketball tournament.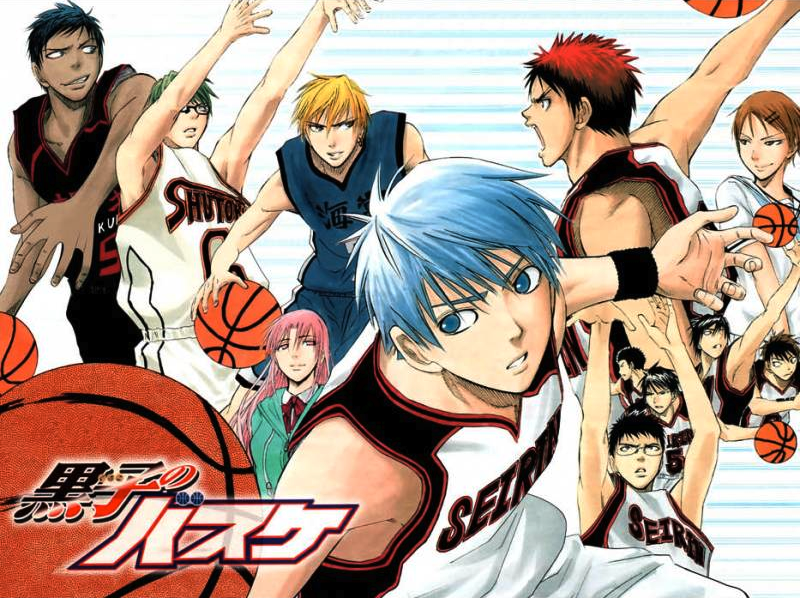 Image credit: Kuroko no Basuke Fandom 
Although naysayers have noted that the use of supernatural powers in a sports anime is unrealistic, fans have praised the series for seamlessly weaving magical elements into basketball moves.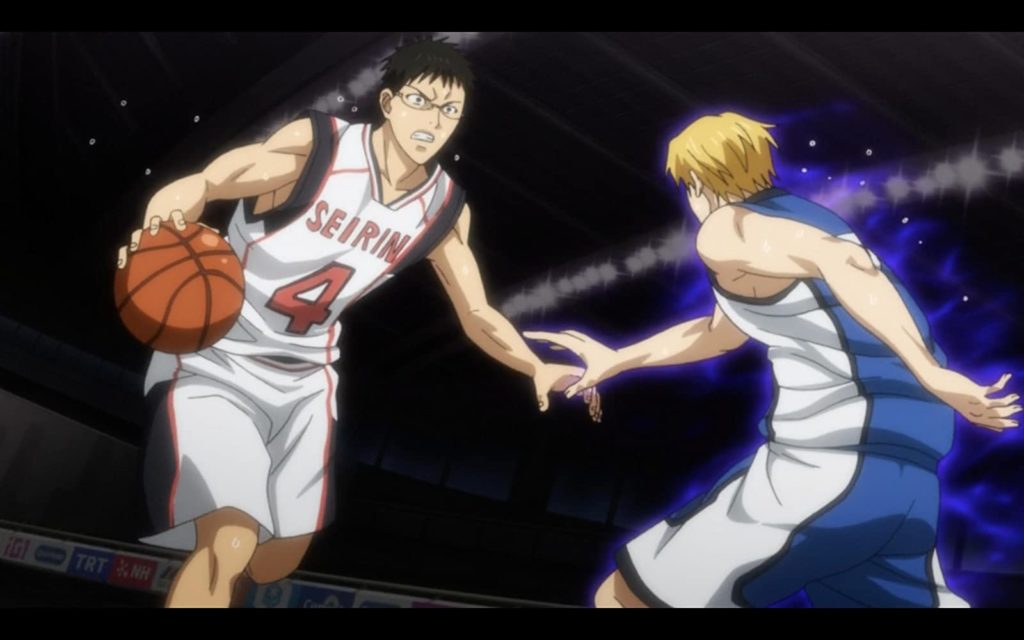 Image credit: IMDb
Unlike typical sports animes where the main character wins unconditionally, the protagonist, Tetsuya Kuroko, and other characters meet strong opponents. They struggle, fail, and rise up to challenges. The series will keep you on your toes, which makes the characters' success all the more satisfying to watch. 
Available on: Netflix, Crunchyroll 
---
3. Cheer Boys!! (2016)
---


Image credit: Cheer Boys!! Fandom 
Born into a family of judo martial artists, Haruki Bandō has always been expected to carry on the family legacy. But when he injures his shoulders during training, the disheartened college freshman starts to mull over the possibility of trying something new. 
His childhood friend, Kazuma Hashimoto, comes up with an unorthodox proposal – start an all-male cheerleading team. Together, they quit their respectable positions in their judo club and started recruiting members for the team.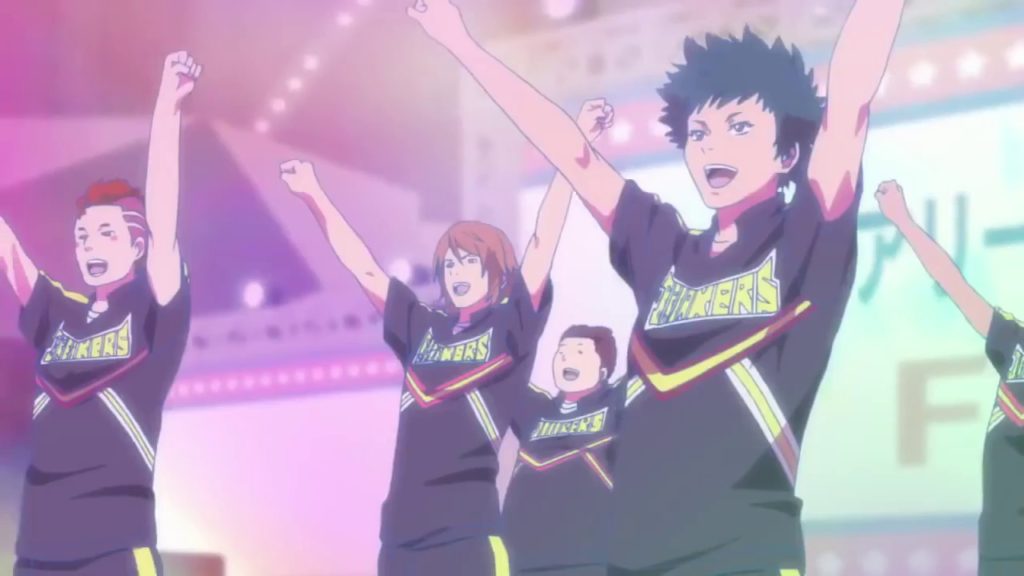 Image adapted from: KBS Kyoto
Cheer Boys!! takes place in college instead of the usual high school setting, so you can expect more mature characters and a realistic portrayal of their cheerleading journey.  
The main characters initially face objections from their family, who have a traditional mindset, over their choice to run the club. However, the unprecedented all-boys team perseveres, tackles the stereotype that men's cheerleading is shameful, and defies gender norms. 
Available on: FUNimation, Crunchyroll, Amazon Prime 
---
4. Chihayafuru (2011 – 2020)
---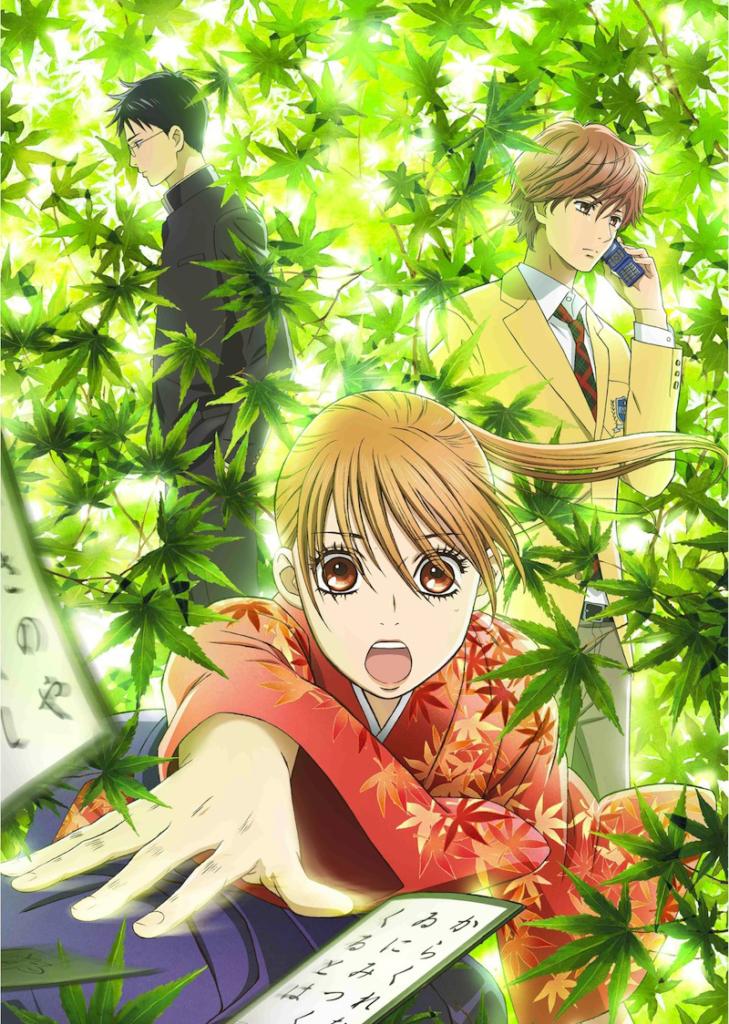 Image credit: Chihayafuru Fandom 
Chihayafuru is a slice of life and sports anime about karuta, a Japanese card game featuring Ogura Hyakunin Isshu (小倉百人一首), a classical collection of 100 Japanese poets by 100 poets compiled during the Heian period.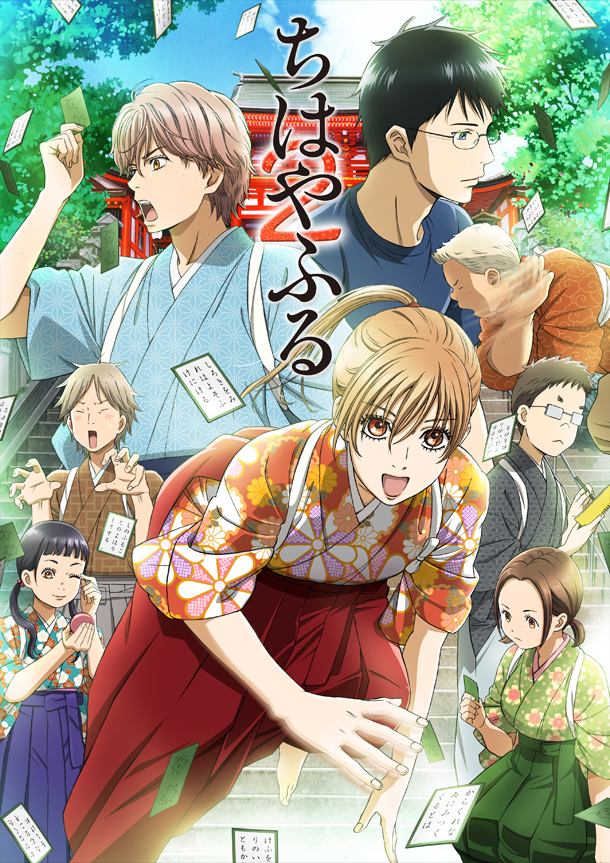 Image credit: Chihayafuru Fandom
The idea of a poetry card game as a sport may seem absurd, but karuta is recognised as such in Japan. Although the game itself is pretty simple, playing at a competitive level requires quick reflexes, a keen sense of memory, and plenty of stamina.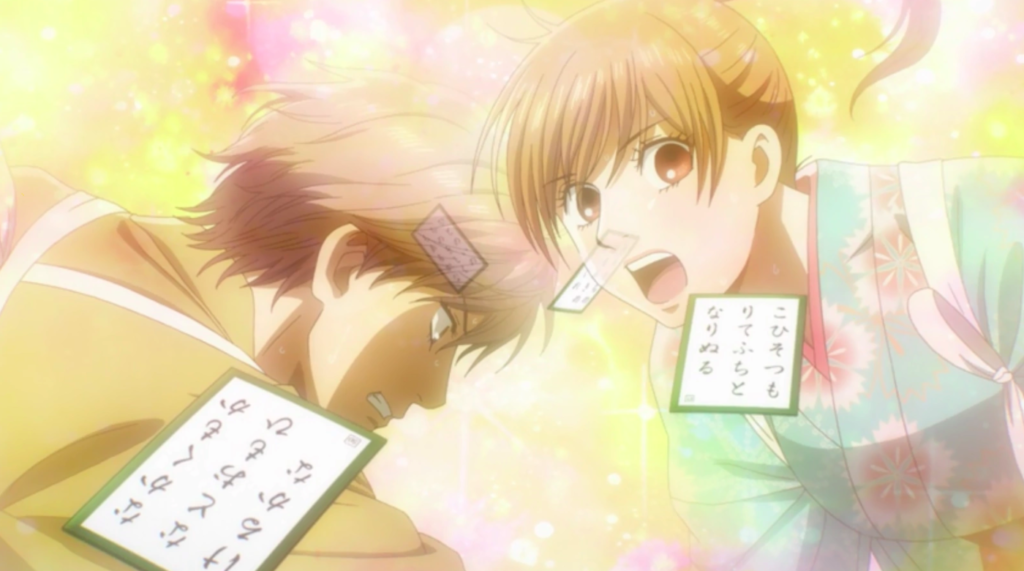 Taichi and Chihaya competing for a card
Image credit: Chihayafuru Fandom 
The anime series follows Chihaya Ayase, an ordinary girl who meets Arata Wataya, a talented karuta player. Inspired by the latter, Chihaya chases her new–found dream. She reunites with her childhood friend, Taichi Mashima, and forms a karuta club. Together with her teammates, they fight to become the best high school karuta team and players in Japan. 
Due to its beautiful and detailed depiction of competitive karuta, Chihayafuru has boosted the popularity of the card game both domestically and internationally.
Available on: Crunchyroll, DVD and Blu-ray
---
5. Baby Steps (2014 – 2015)
---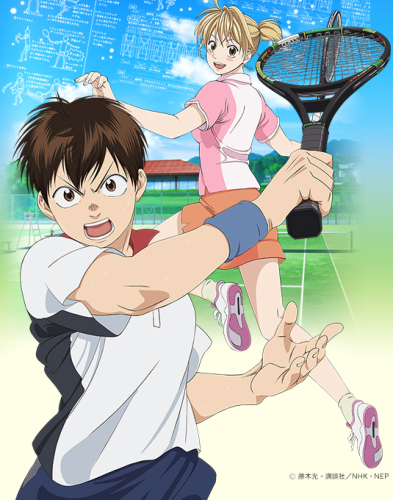 Image credit: Baby Steps Fandom 
The male protagonist, Eiichirō, is a total beginner to tennis at the start of the series. Unhappy with his physique and sedentary lifestyle, he decides to take up tennis and joins the Southern Tennis Club. 
Although he is a newbie, Eiichirō slowly becomes a skilled tennis player through his hard work and wit.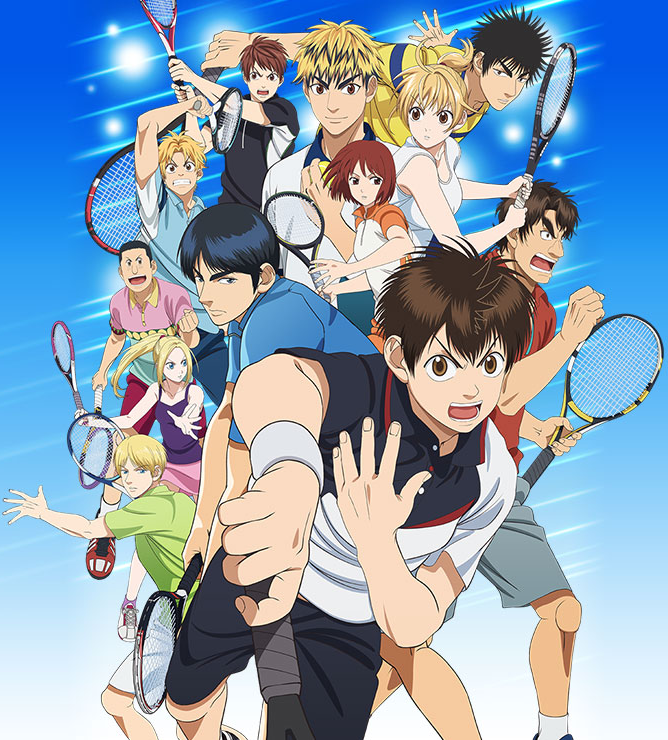 Image credit: Baby Steps Fandom 
Baby Steps is praised for its realistic and detailed depiction of tennis – characters don't have superpower-like moves or abilities. Instead, the anime focuses a lot on consistent training to improve one's skills and employing careful tactics during matches. 
If you are not a fan of sappy romantic scenes, you will be pleased to know that Baby Steps is centred on tennis. A romantic subplot between Echirō and Natsu, the female protagonist, happens naturally without stealing the limelight from tennis.
Available on: Netflix, Youtube, DVD
---
6. Yuri!!! On Ice (2016)
---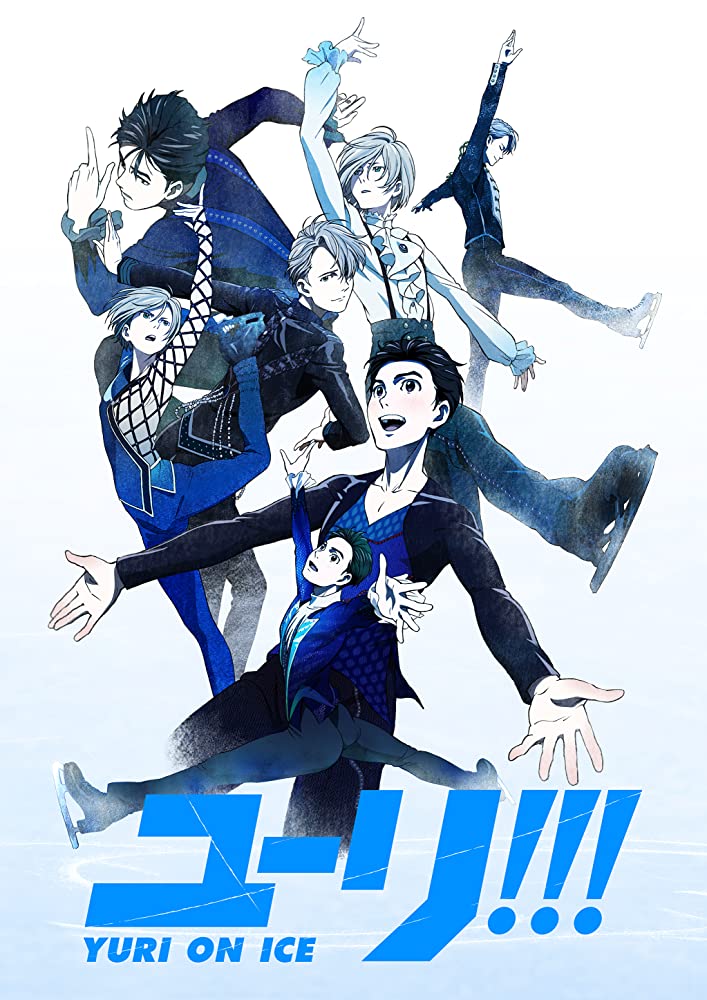 Image credit: IMDb
Yuri!!! On Ice, one of the most popular anime released in 2016, is a short series about figure skating. After a series of losses in the Grand Prix finals and other competitions, Japanese figure skater Yuri Katsuki contemplates retirement and returns to his hometown. 
There, a series of events led him to meet two skaters who rekindles his passion for the sport.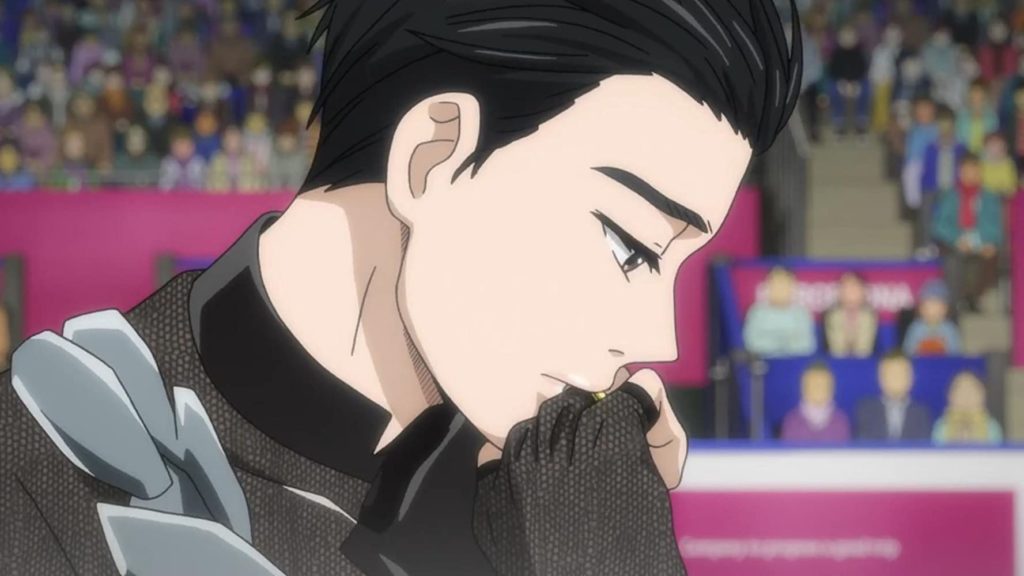 Image credit: IMDb
Since its release, Yuri!!! On Ice has received positive reception for its refreshing depiction of homosexuality that is different from the genre of yaoi – a genre that explores homoerotic relationships between male characters.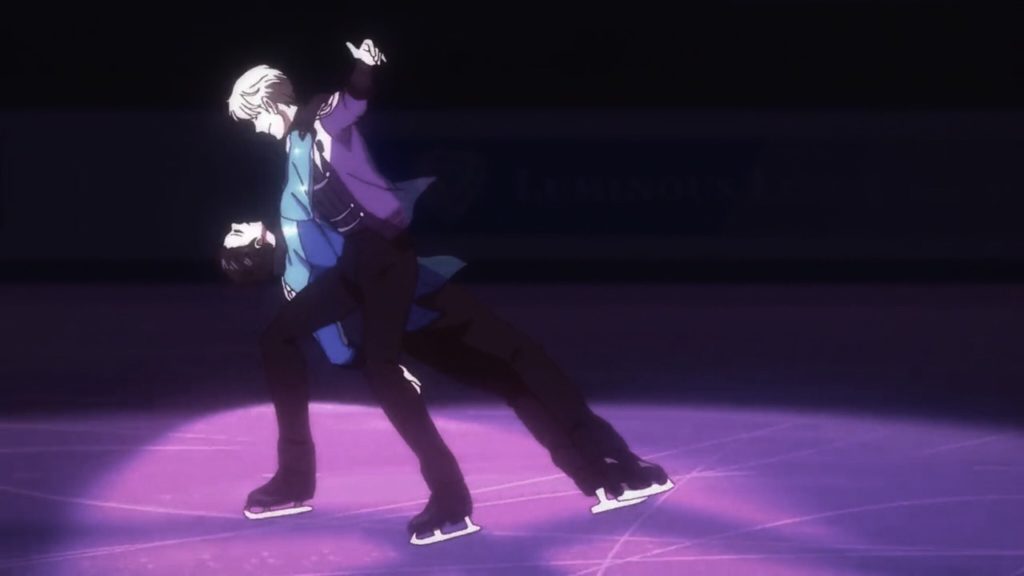 Image credit: IMDb
With solid animation and a soundtrack that brings the sport to life, you will find yourself rewinding just to watch the spellbinding skating scenes again and again. 
Available on: Crunchyroll, Netflix, FUNimation, Amazon Prime
---
7. Yowamushi Pedal (2013 – 2018)
---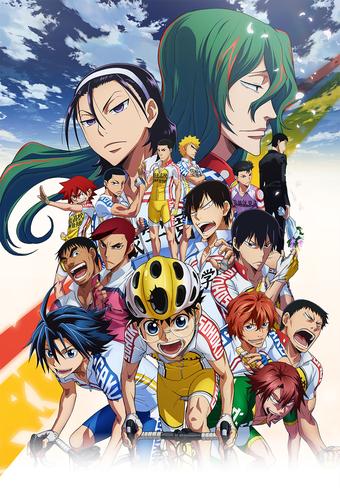 Poster for Yowamushi Pedal: The Movie 
Image credit: Yowamushi Pedal Fandom 
An anime dedicated to the niche sport of cycling, Yowamushi Pedal follows Sakamichi Onoda, an otaku freshman who is devastated after he discovers that the high school anime club has disbanded.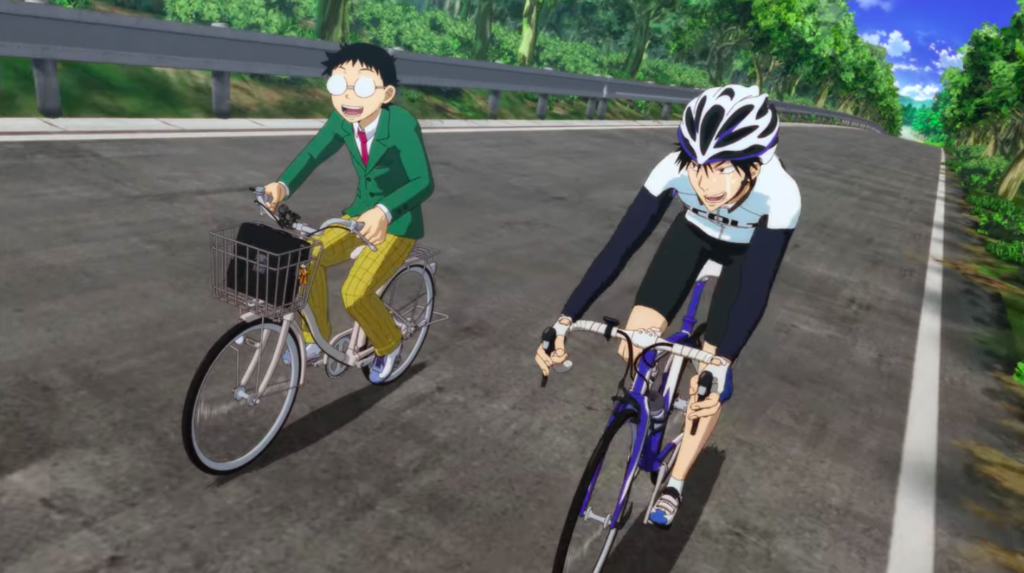 Image adapted from: Netflix 
When Shunsuke Imaizumi, a fellow freshman and experienced cyclist, discovers Onoda's secret knack for cycling, he convinces Onoda to join the bicycle racing club at his high school. There, Onoda's new friends help him face multiple challenges to develop his racing talent.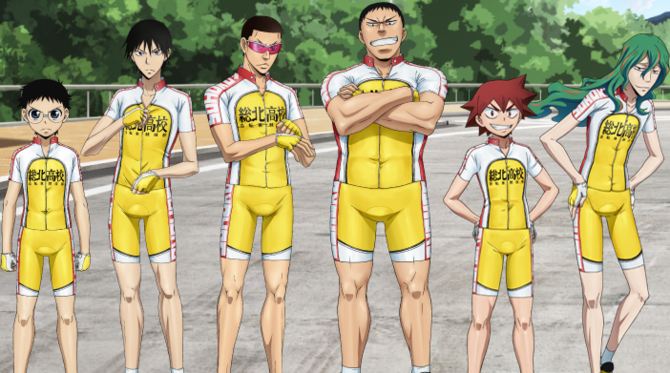 Image credit: Yoshiwara Pedal Fandom 
Although it's not the most realistic anime – there are plenty of over-the-top cycling techniques – the series does a good job of making the sport appealing to people who don't bike. 
Those looking for a light-hearted anime to binge watch will find Yowamushi Pedal uplifting as the characters work together to overcome personal struggles and brutal training. 
Available on: Netflix, Crunchyroll
---
8. Ace of Diamond (2013 – 2016)
---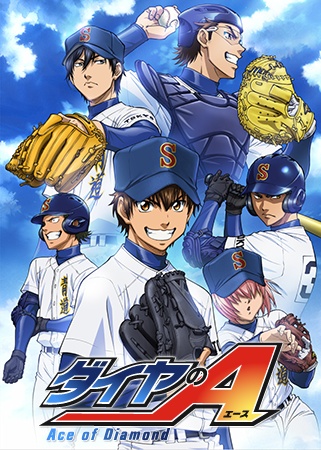 Image credit: IMDb
This list wouldn't be complete without an anime on the most popular sport in Japan – baseball. 
The premise of Ace of Diamonds starts off fairly predictable – a gifted baseball player, Eijun Sawamura, aims to become the ace of his high school baseball team. Together with his team, they strive for the highly competitive national kōshien (甲子園) championship, a prestigious high school baseball tournament held every summer.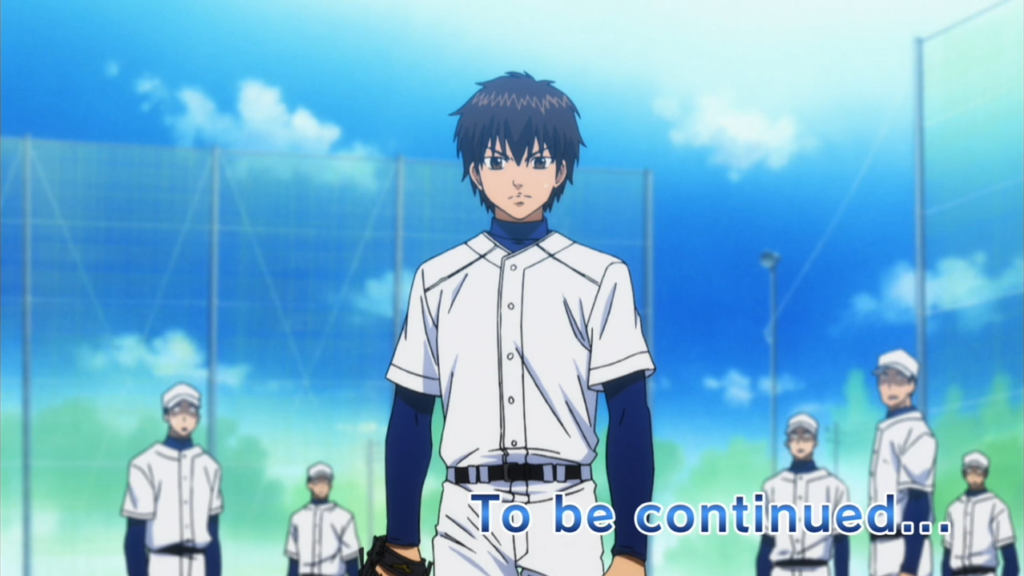 Image adapted from: Ace of Diamond Fandom
What makes the anime outstanding is the character development. With a whopping 126 episodes and 5 OVAs, the series has room to flesh out the characters' skills and abilities, their past, and unique personalities.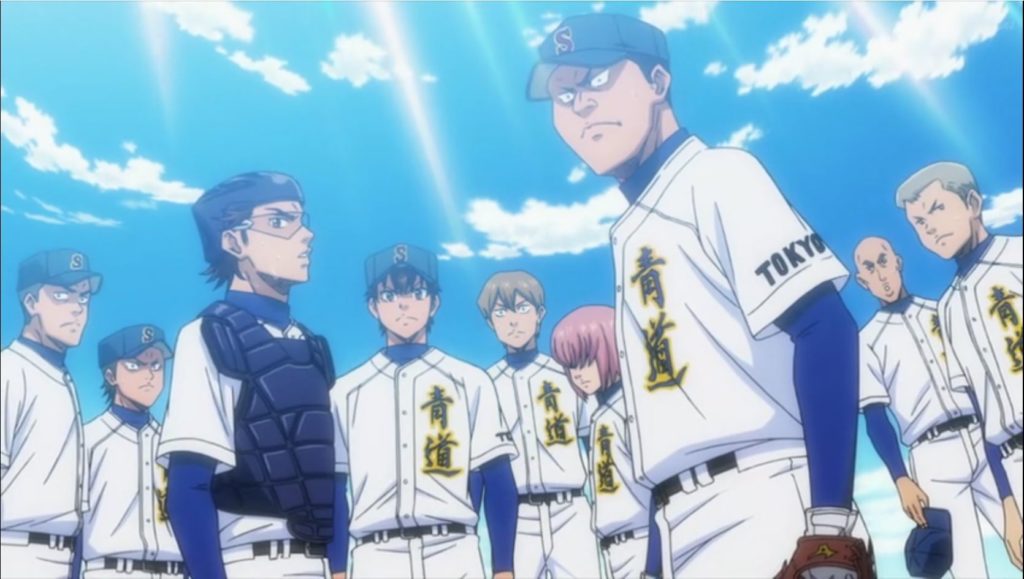 Image credit: IMDb
Ace of Diamond dissects the game well from a game theory perspective, so anime fans who are new to baseball won't be left confused. 
Available on: Crunchyroll, DVD
---
9. Hanebado! (2018)
---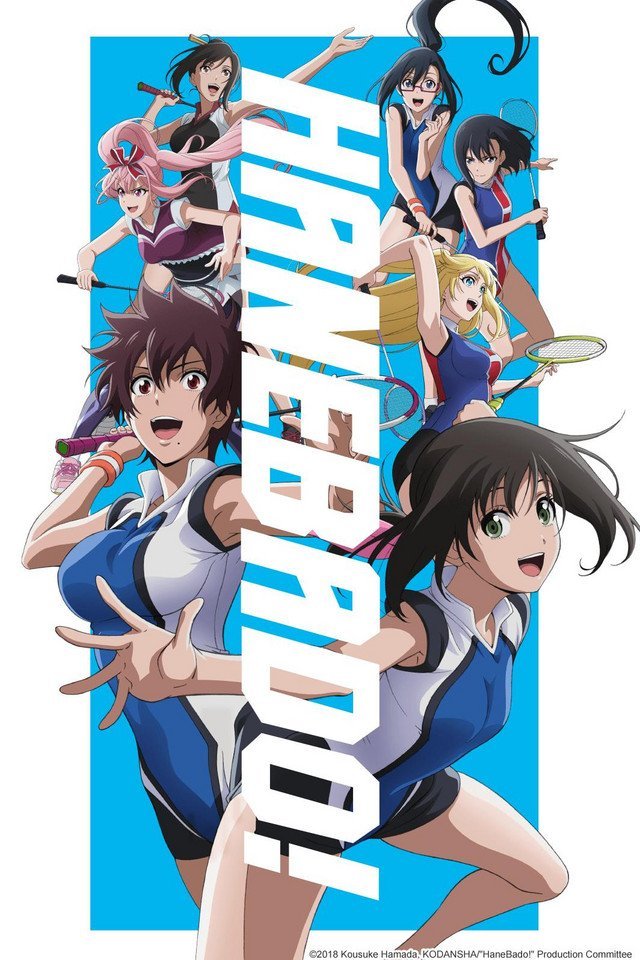 Image credit: IMDb
Despite her talent in badminton, Ayano Hanesaki distances herself from the sport due to a childhood trauma.
That is, until she meets former player Kentaro Tachibana, who recruits her to join the high school badminton club. Slowly but surely, Ayano learns to overcome her fear of playing badminton.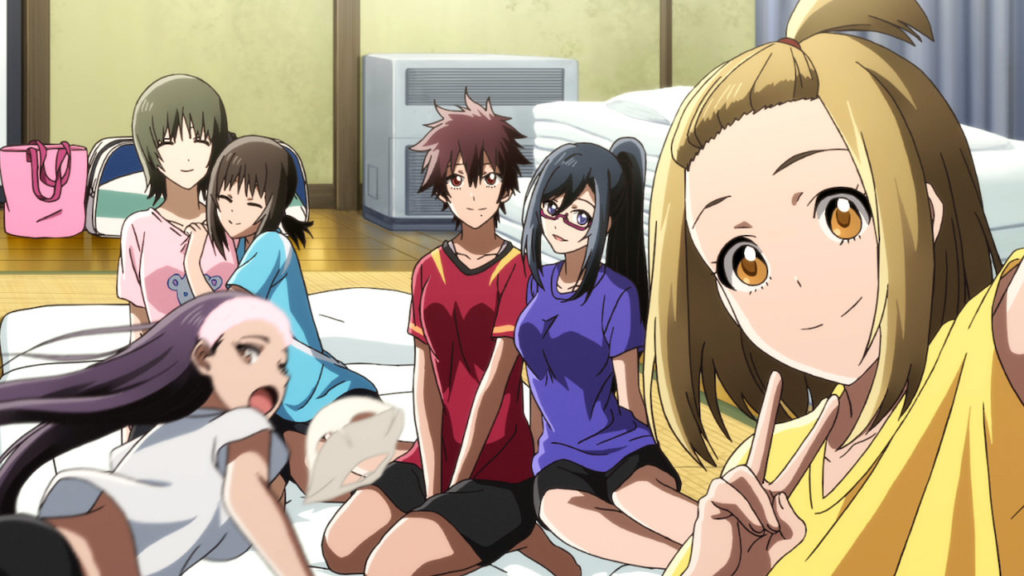 Image credit: Netflix
Hanebado! is more emotionally intense than your average sports anime as it explores the protagonist's broken relationship with her mother.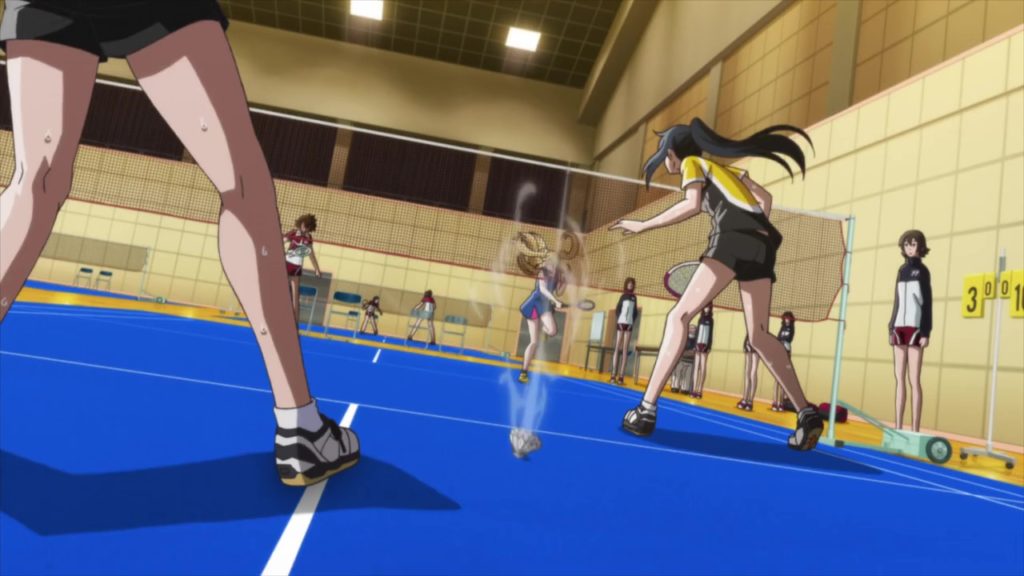 Image credit: IMDb
That said, even if you are not a fan of melodrama, the stellar animation that accurately reflects real-life matches, right down to the shuttlecock bounce, makes this anime worth a watch. 
Available on: Netflix, Crunchyroll, FUNimation, Amazon Prime 
---
10. Run With The Wind (2018 – 2019)
---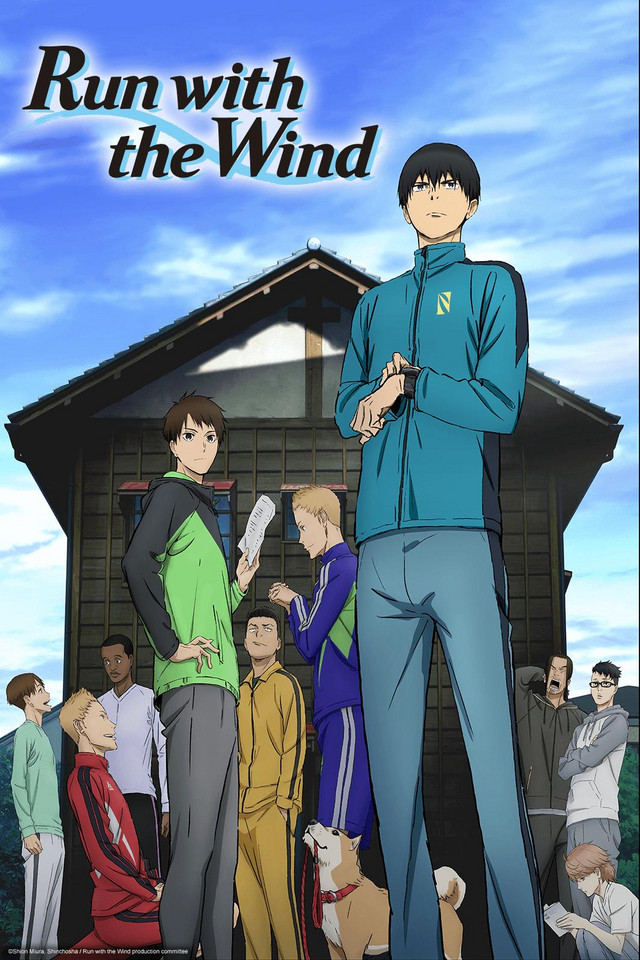 Image credit: IMDb
Produced by the same studio behind Haikyuu!!, Run With The Wind is a lesser–known series about competitive running.  
Running is a pretty boring sport, but the anime series has managed to weave in a wholesome coming-of-age story about the characters, their connections to the sport and each other.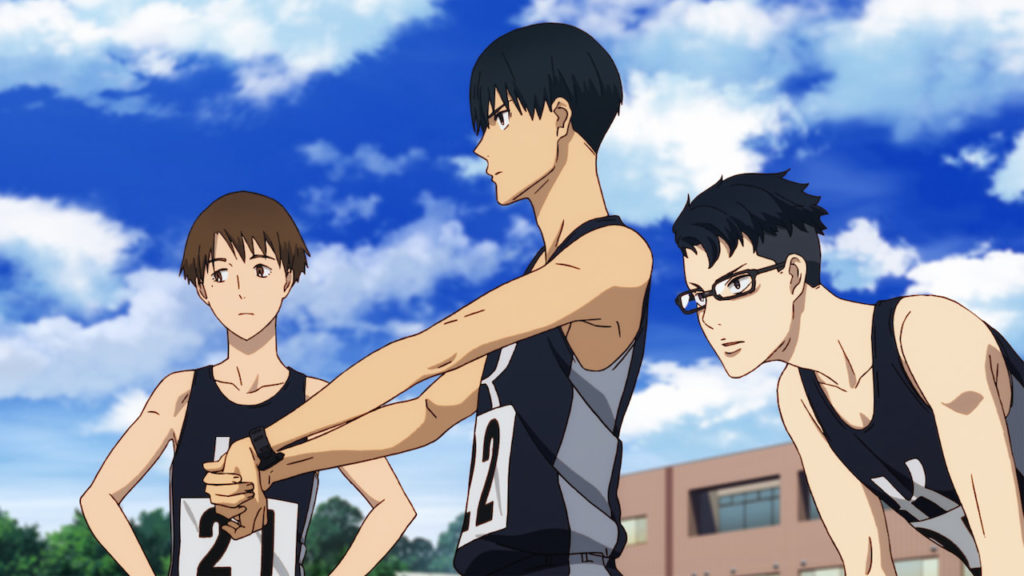 Image credit: Netflix
Run With The Wind does not rely on tired tropes about the protagonist outrunning the rival team by the end of the series. While the characters do run a lot, emphasis is placed on their personal growth instead.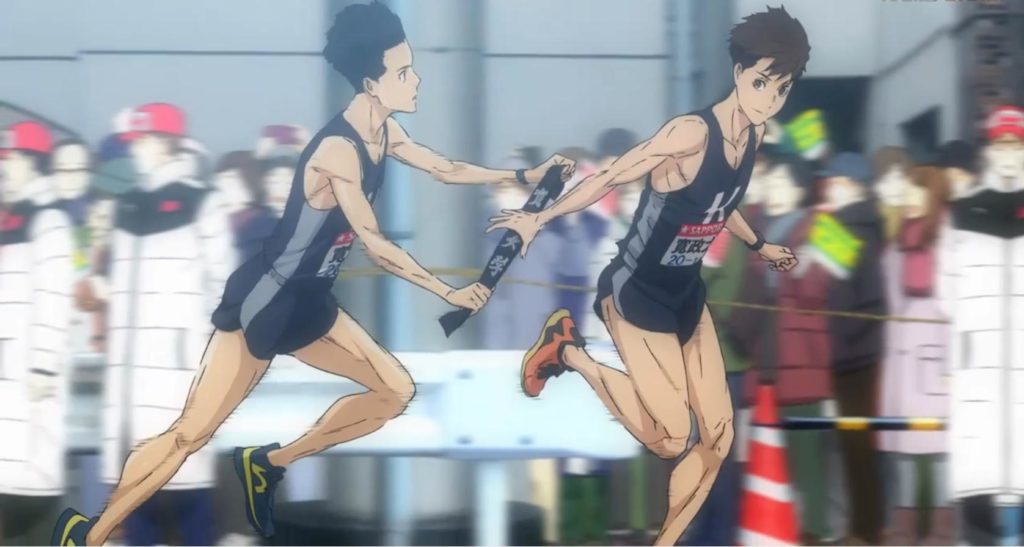 Image credit: IMDb
The pacing is generally chill, occasionally sprinkled with tense and exhilarating moments that keep it exciting. 
Available on: Netflix, Crunchyroll
---
Sports anime other than Haikyuu!!
---
From action-packed basketball matches to an obscure traditional card game found only in Japan, we have compiled an exhaustive list of sports anime for you to get started on. Haikyuu!! may have ended its manga run, but other sweat-drenched characters await your cheering. 
Check out these articles for more animes to watch: 
Cover image adapted from (from left): Chihayafuru Fandom, Kuroko no Basuke Fandom, and Baby Steps Fandom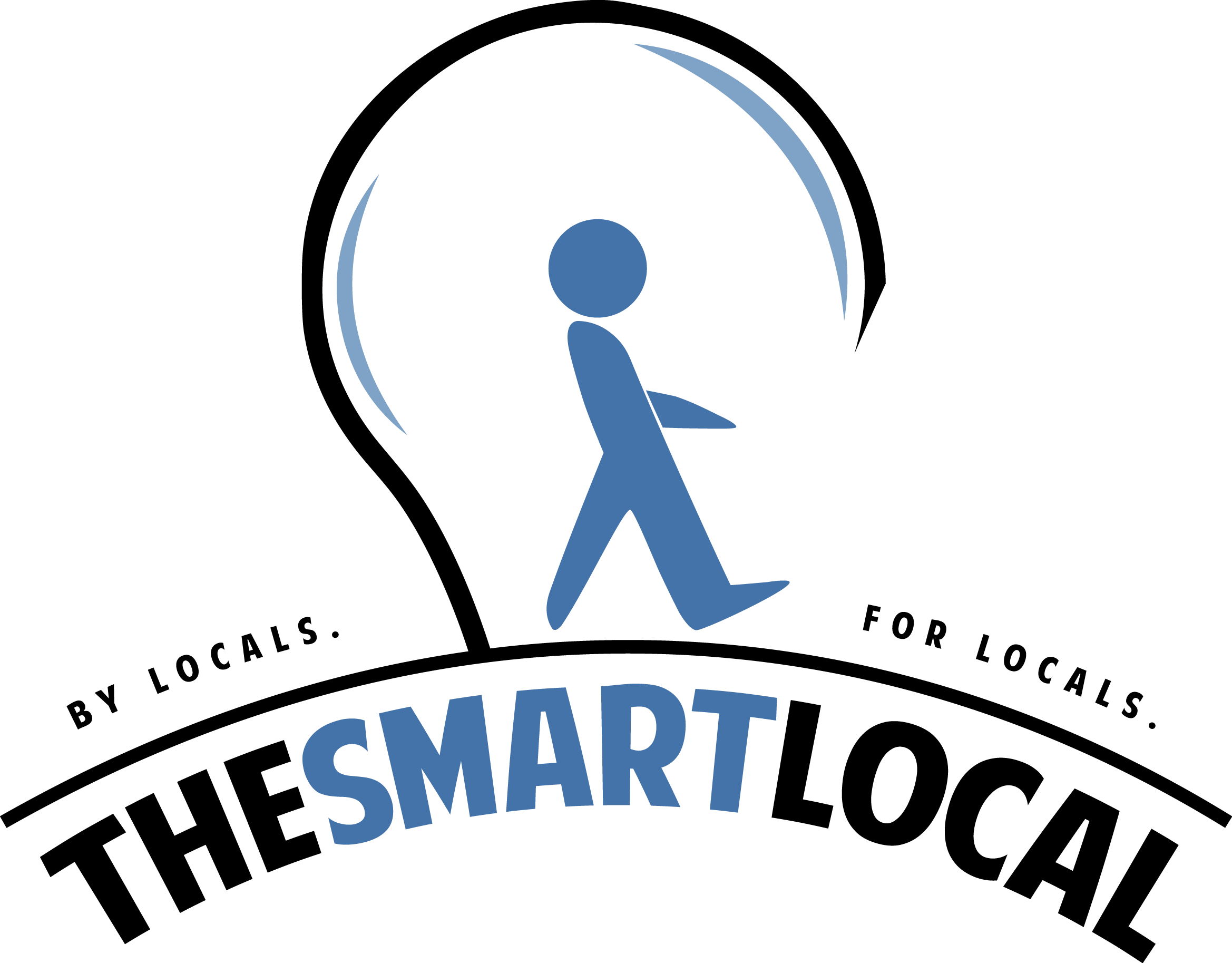 Drop us your email so you won't miss the latest news.