Fujiyoshida Honcho Street
---
Mount Fuji is essentially synonymous with Japan. Serving as a muse for artists and inspiring photographers since its existence, the snow-capped landmark is one of the most photographed mountains in the world. There are many spots in Japan where one can take in the majestic grandeur of the national icon, but Fujiyoshida Honcho Street is arguably one of the best. 
---
Looming Mount Fuji in the background
---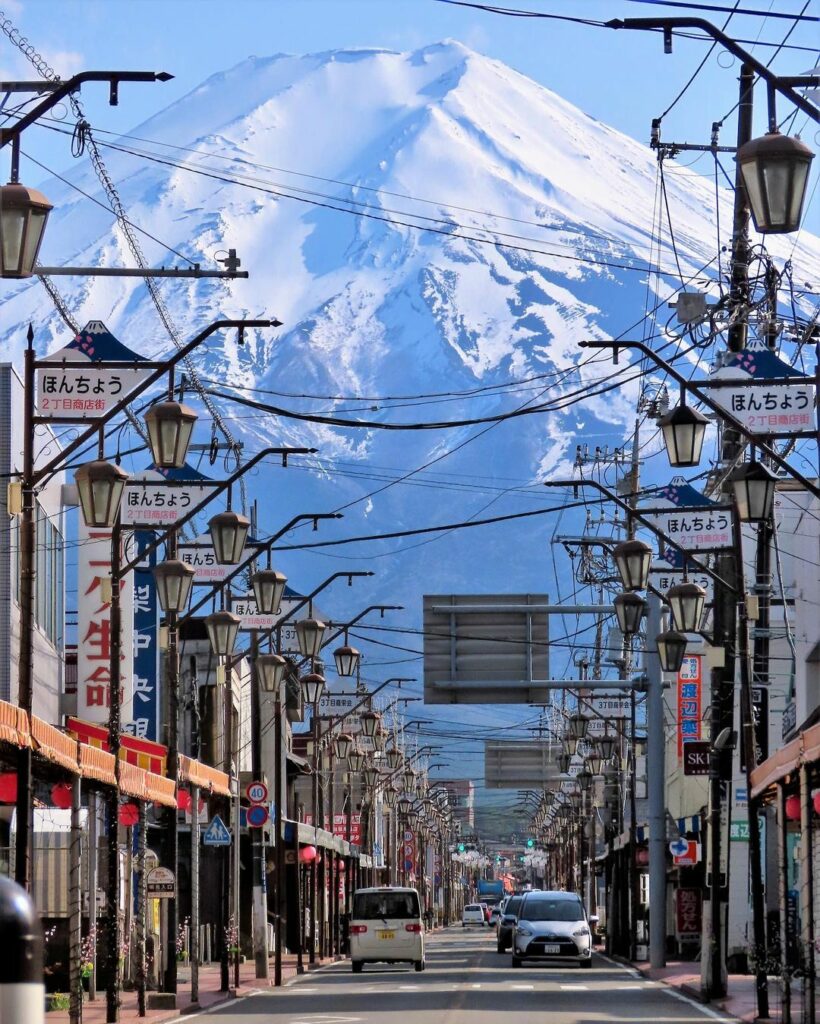 Image credit: @hidehito_hirose
You may not have heard of Fujiyoshida Honcho Street (富士吉田の本町通り), but chances are, you have probably seen the photo of Mount Fuji towering over a narrow shopping district.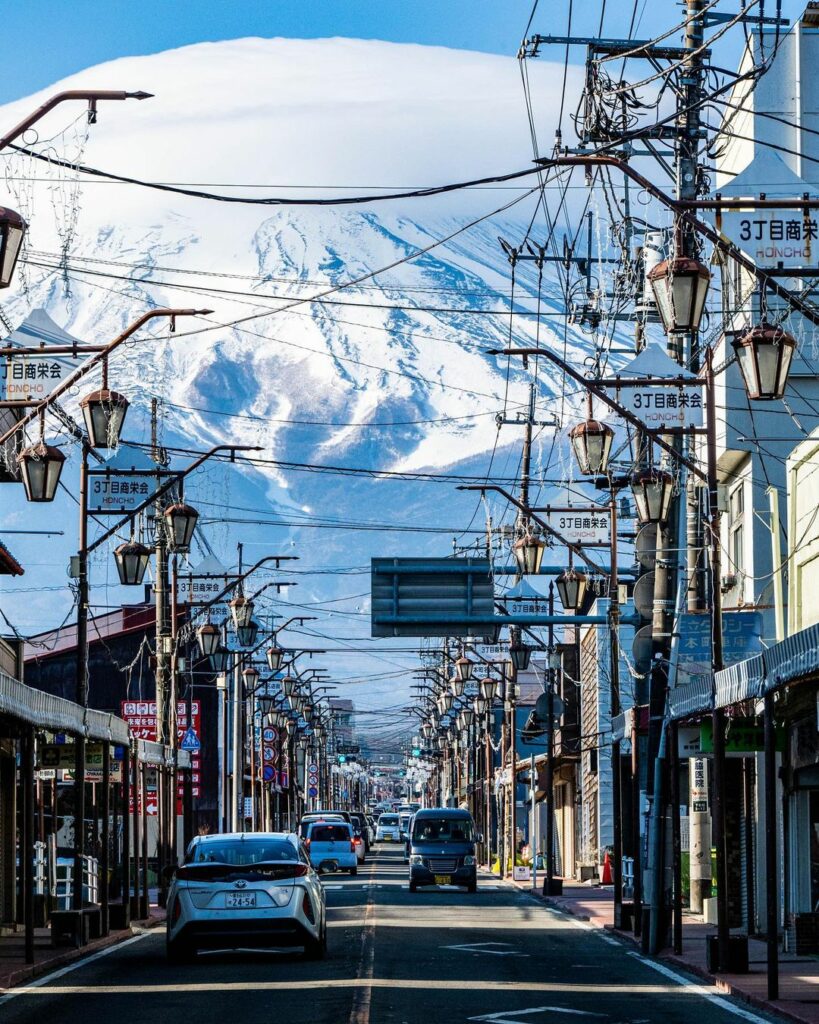 Image credit: @vorneee
Located in Fujiyoshida, a town in Yamanashi Prefecture, the nostalgic shopping street is the unwitting subject of perhaps one of the most recognisable photo of the beloved snow-capped mountain.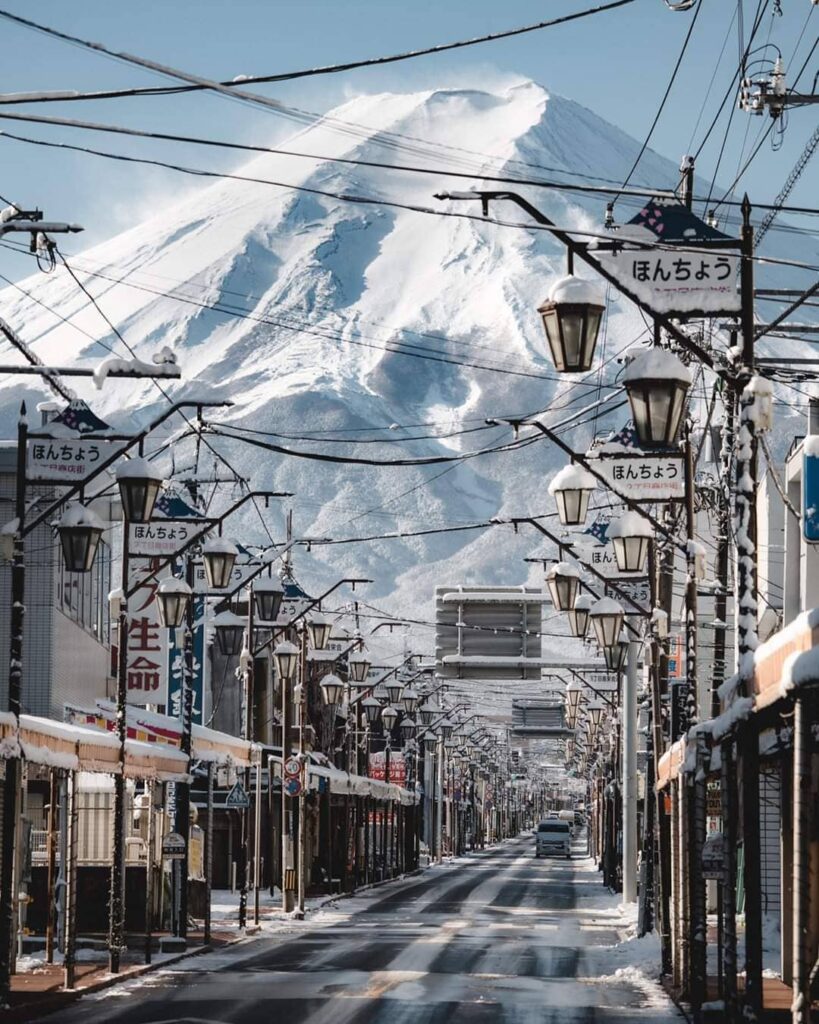 Image credit: @nawalbenz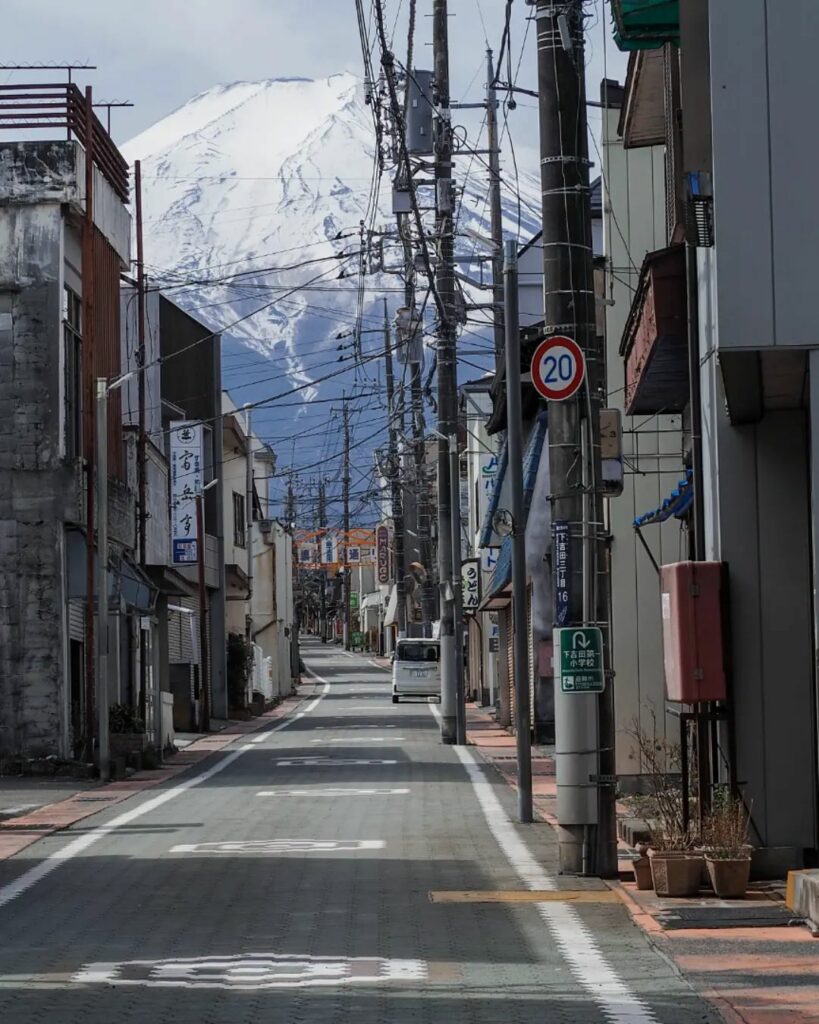 Image credit: @yukariko.0508
With the narrow street in the foreground, coupled with colourful signboards and cluttered overhead power lines that lead to the imposing Mount Fuji, the unique townscape makes for a quaint spot to admire the national symbol. 
---
Retro shopping street full of charm & history
---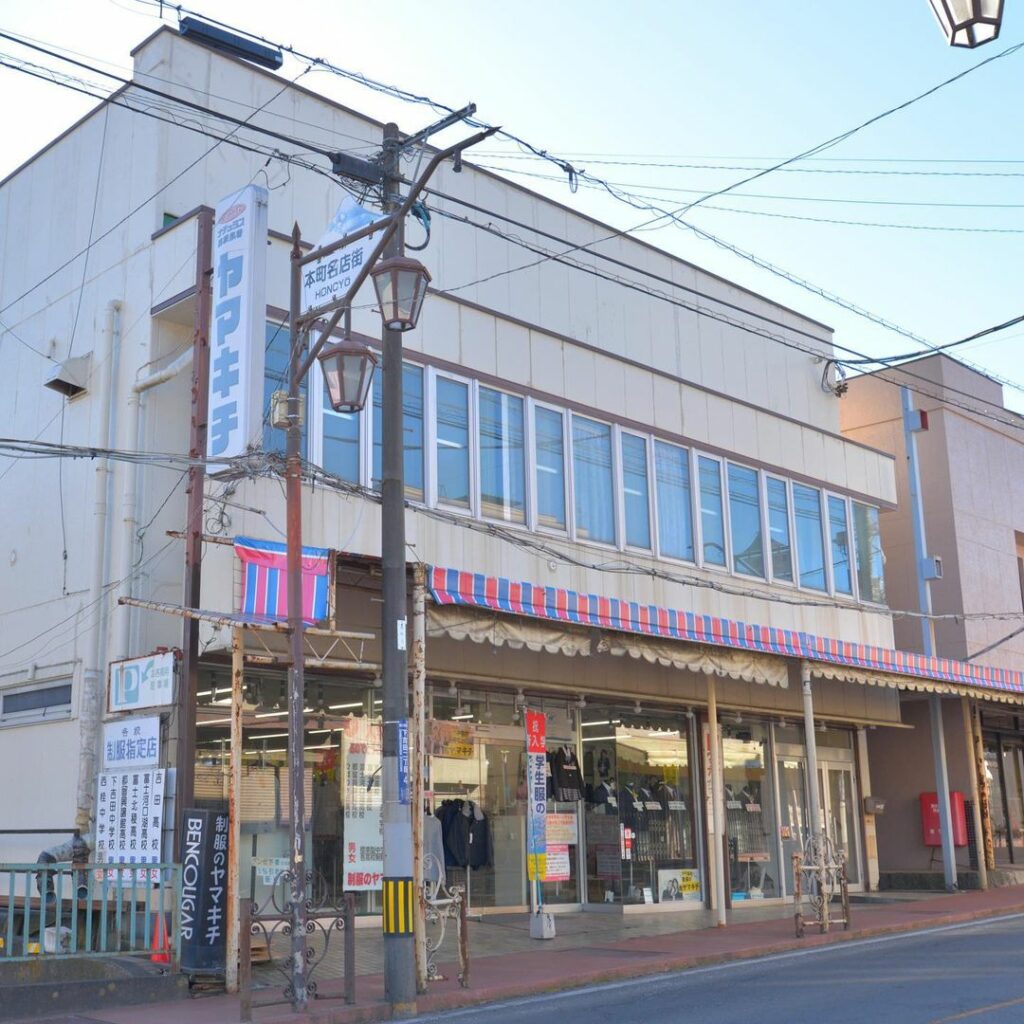 Image credit: @old_retro_quest
Besides being the hotspot for photographers and travellers angling for a view of Mount Fuji, the shopping street of Fujiyoshida Honcho is also home to a number of weaving shops.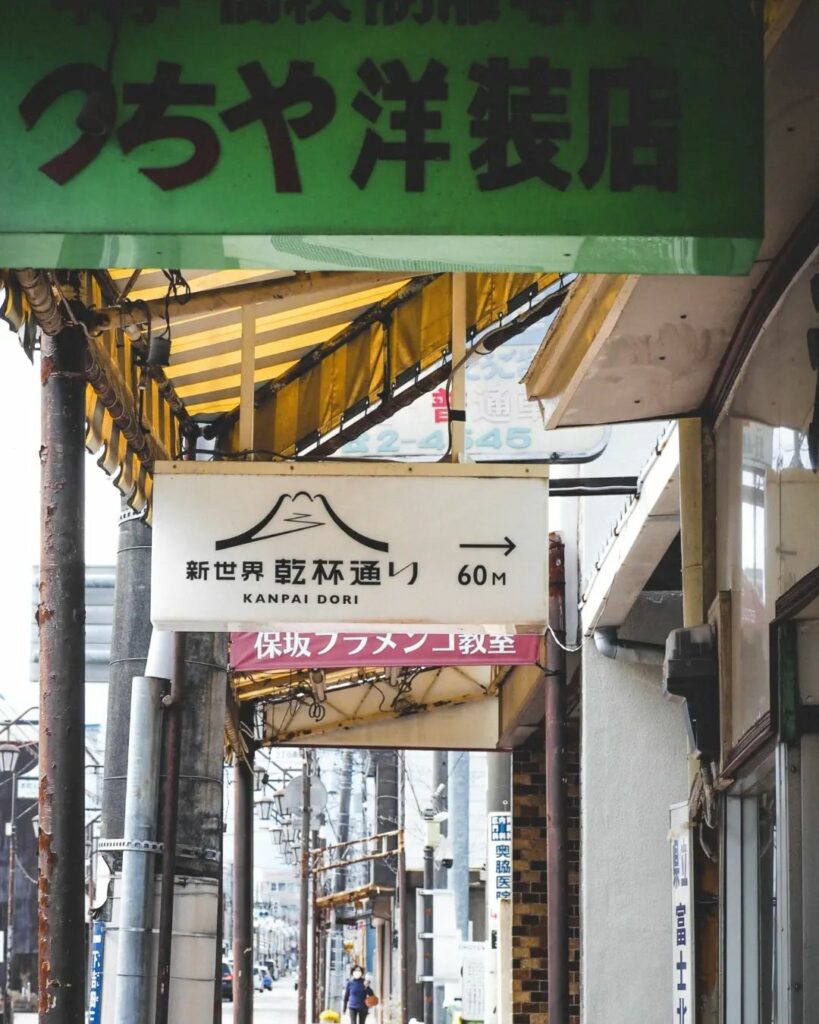 Image credit: @yukariko.0508
Known for its quality textile production, the city boasts a robust textile industry that dates back to the Heian Period – more than 1000 years ago. 
Thanks to the clear spring water that runs from Mount Fuji, which was deemed exceptionally suitable for dyeing, locals took up weaving. Over time, Fujiyoshida blossomed into a bustling textile production area.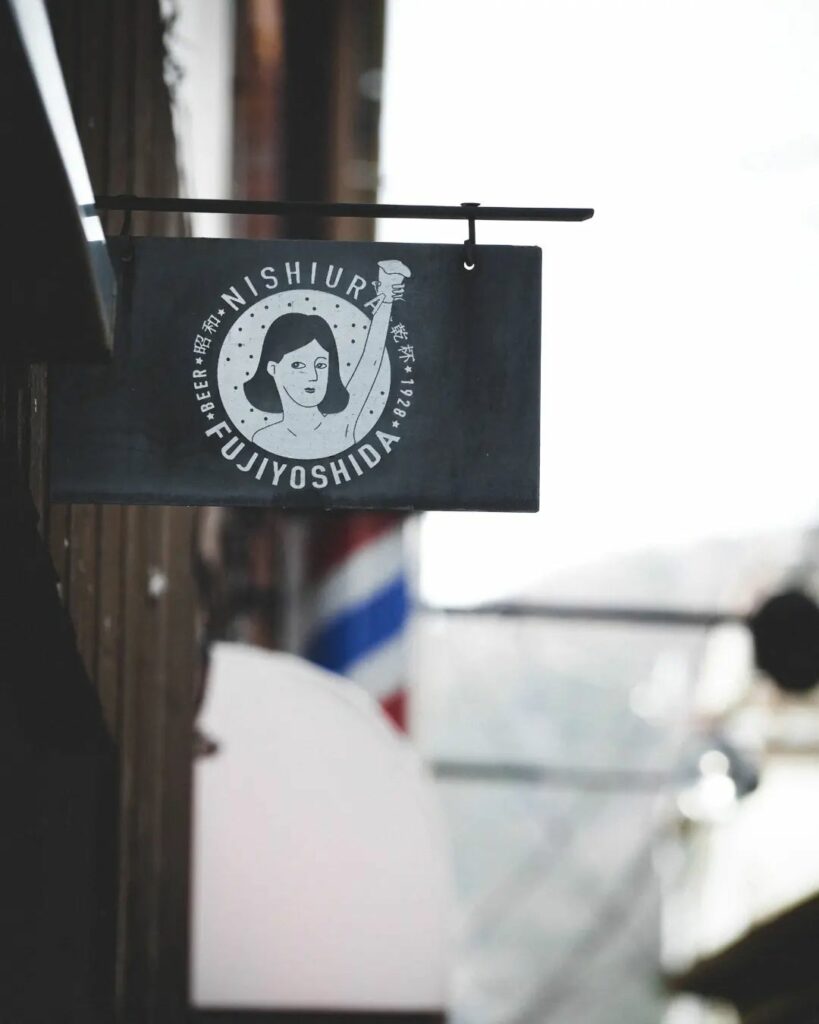 Image credit: @yukariko.0508
While the number of weaving shops has severely dwindled due to the importation of textiles in the post-war period, you can still spot a handful of old-school textile shops with their shutters opened in the area, alongside new cafes and businesses that have opened in recent years. 
---
Getting to Fujiyoshida Honcho Street
---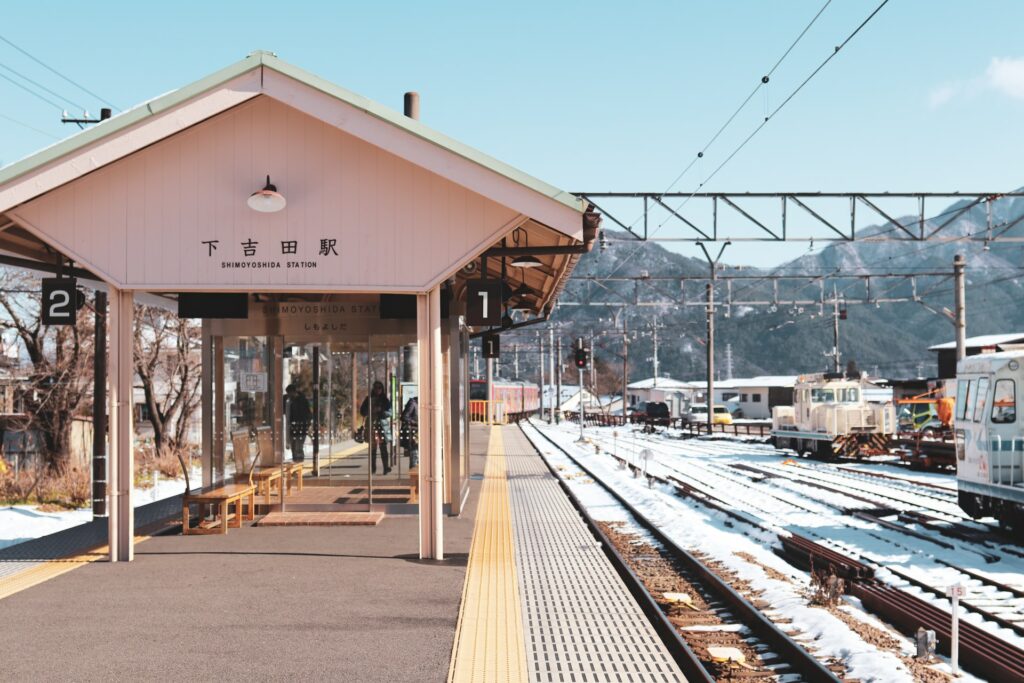 Shimoyoshida Station.
Image credit: Karen Z
To visit Fujiyoshida Honcho Street, you'd have to first get to the city of Fujiyoshida in Yamanashi Prefecture. While most guides recommend going by car, it is possible to get there via public transportation.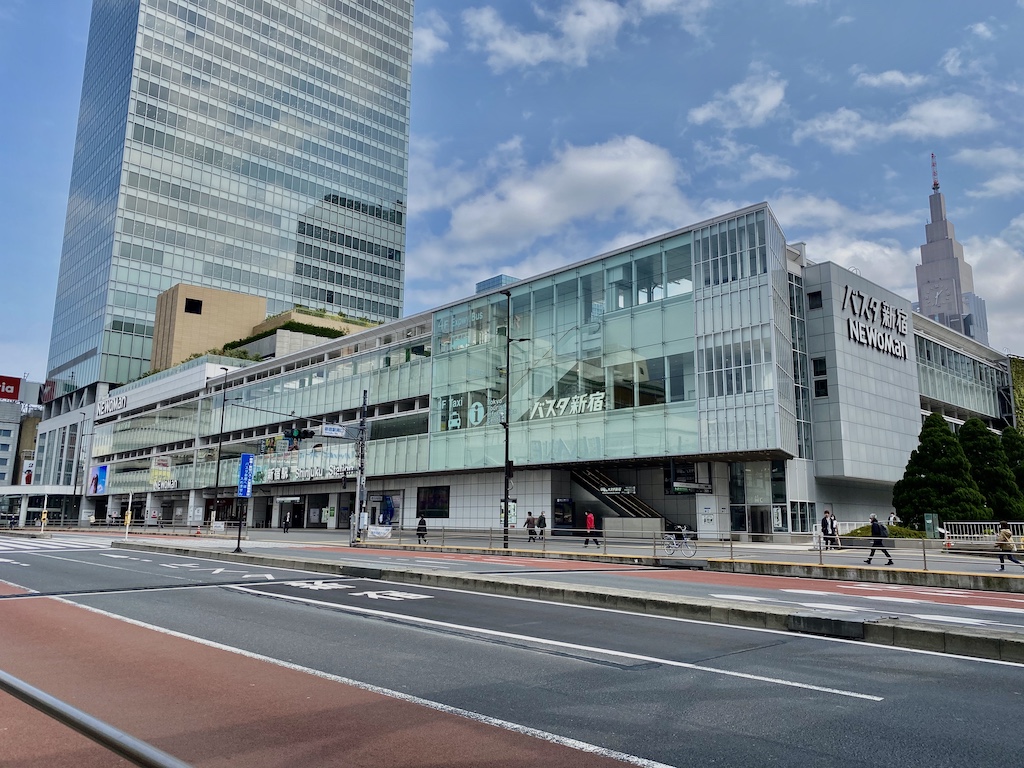 Image credit: Wikipedia
Starting your journey at Shinjuku Expressway Bus Terminal, take the highway bus to Shimoyoshida Station. A one-way ride, which takes about 1.5 hours, costs ¥1,950 (~USD15.27), though it is slightly cheaper at ¥1,750 (~USD13.70) if you purchase the tickets online in advance. 
Once you've reached Shimoyoshida Station, the shopping street is just a 15-minute walk away.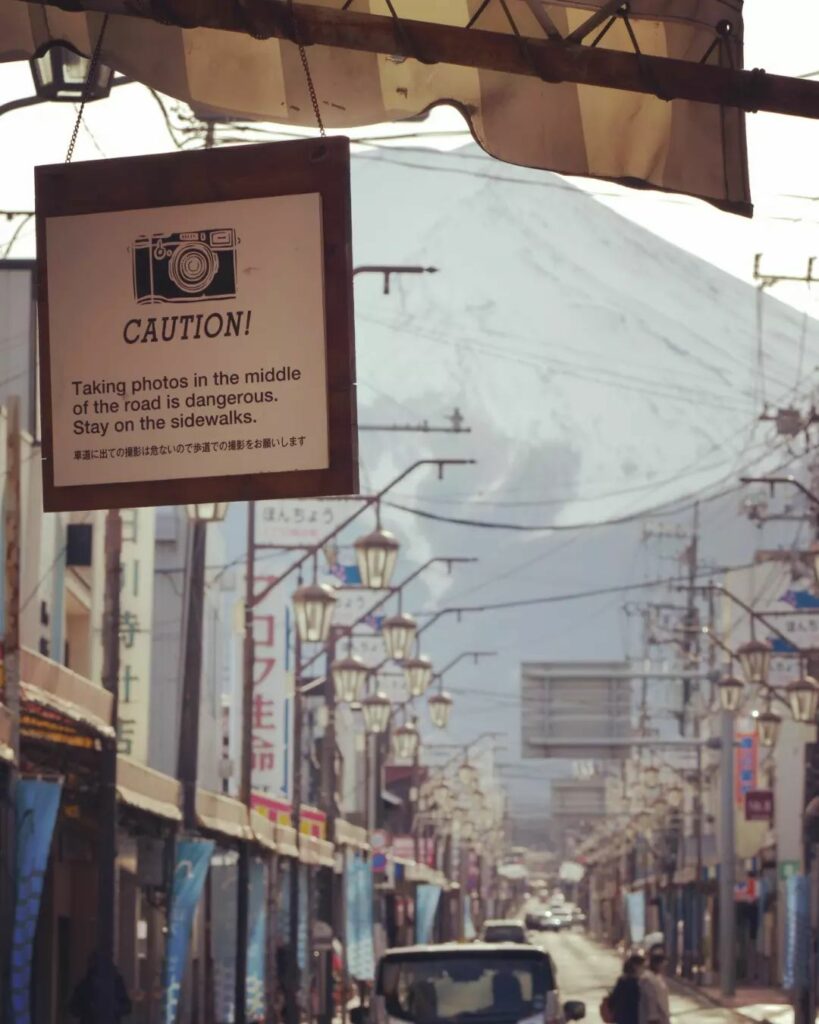 Image credit: @05_344
While you're there, you might want to snap a shot of the Mount Fuji photo everyone is taking to commemorate your visit. As the area is still a bustling shopping district with passing cars, do refrain from taking pictures while standing in the middle of the road and obstructing the traffic. 
Address: 2-chōme−4 Shimoyoshida, Fujiyoshida, 403-0004 Yamanashi
Also check out:
---
Cover image adapted from: @takashi024852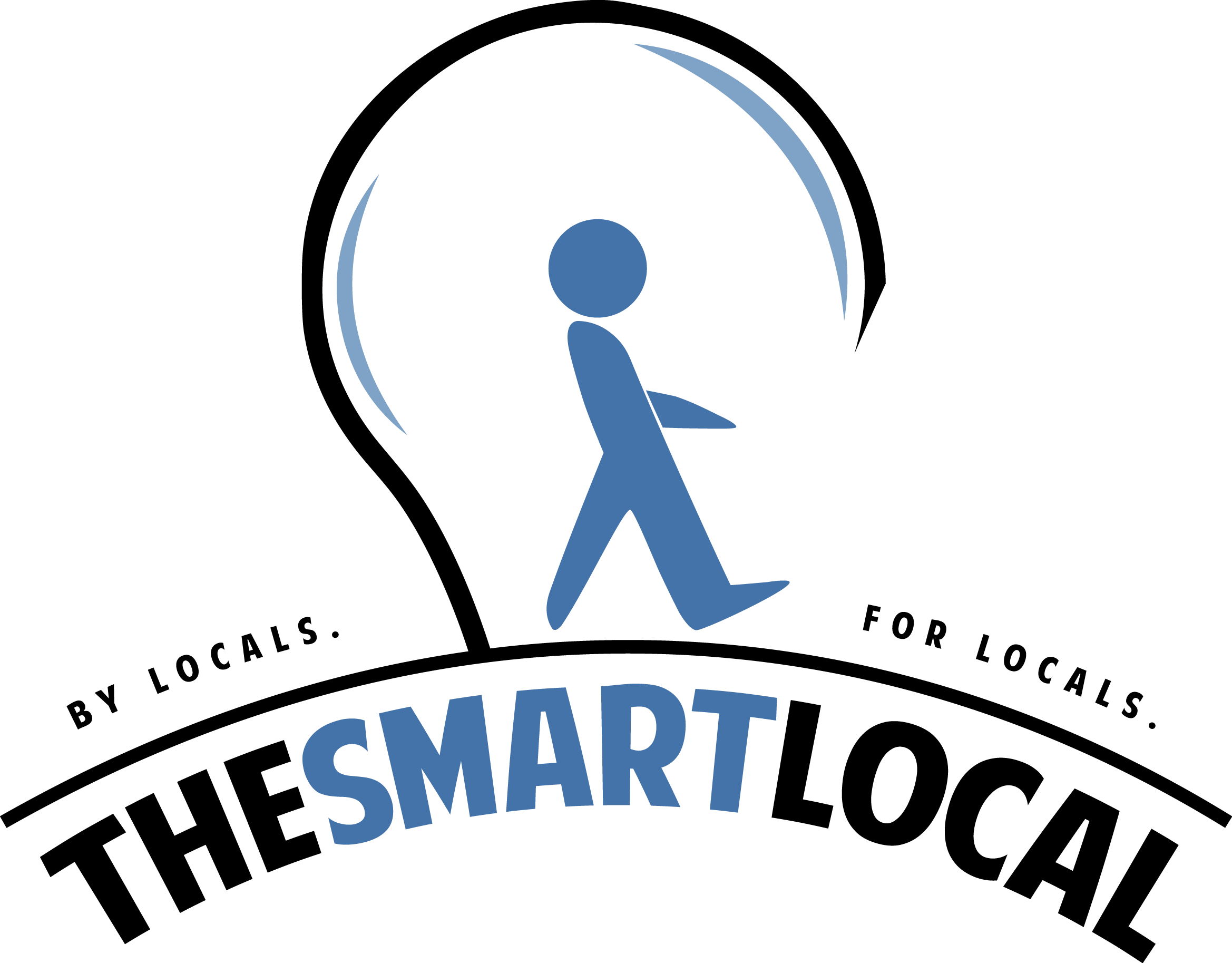 Drop us your email so you won't miss the latest news.