Tsunoshima Bridge
---
"Get in loser, we're going for an ocean drive," is what Regina George would have said in Mean Girls if she knew of the existence of Tsunoshima Bridge (角島大橋). Opened in 2000, this famous bridge that spans the cobalt blue sea offers an idyllic drive and unparalleled waterfront views.
---
Scenic drive with an unobstructed ocean view 
---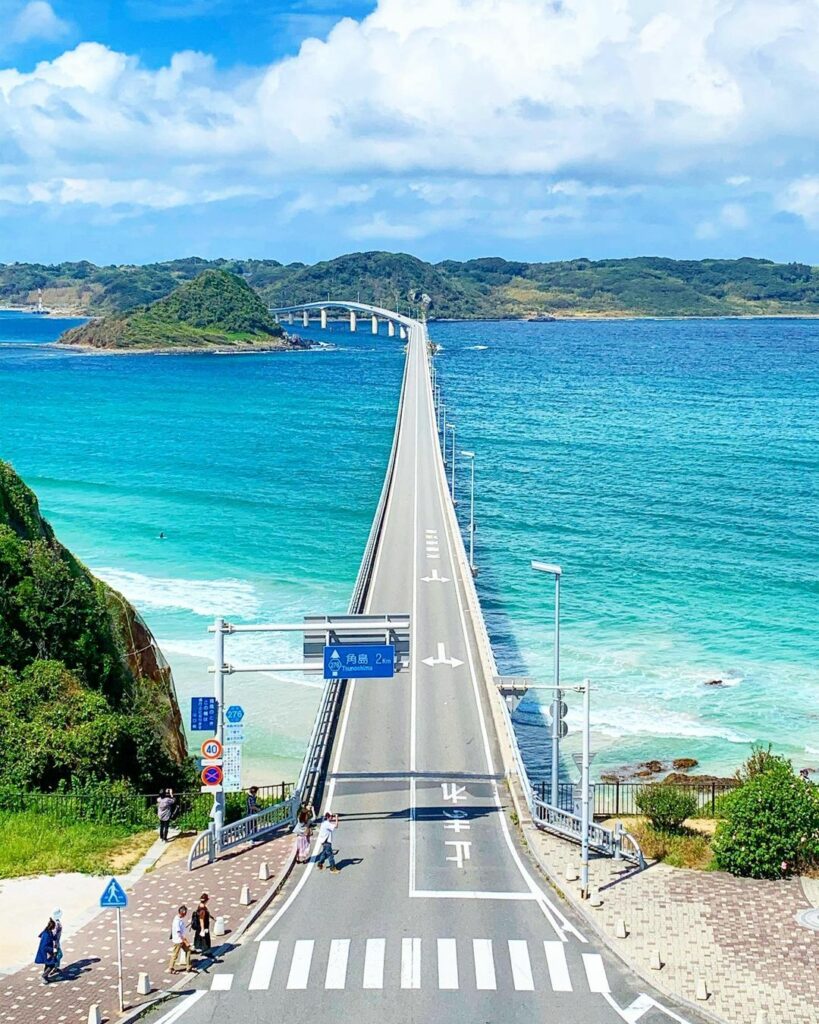 Image credit: @_masatrip_
Stretching over 1,780m, Tsunoshima Bridge is a famous photo spot for both tourists and photographers alike.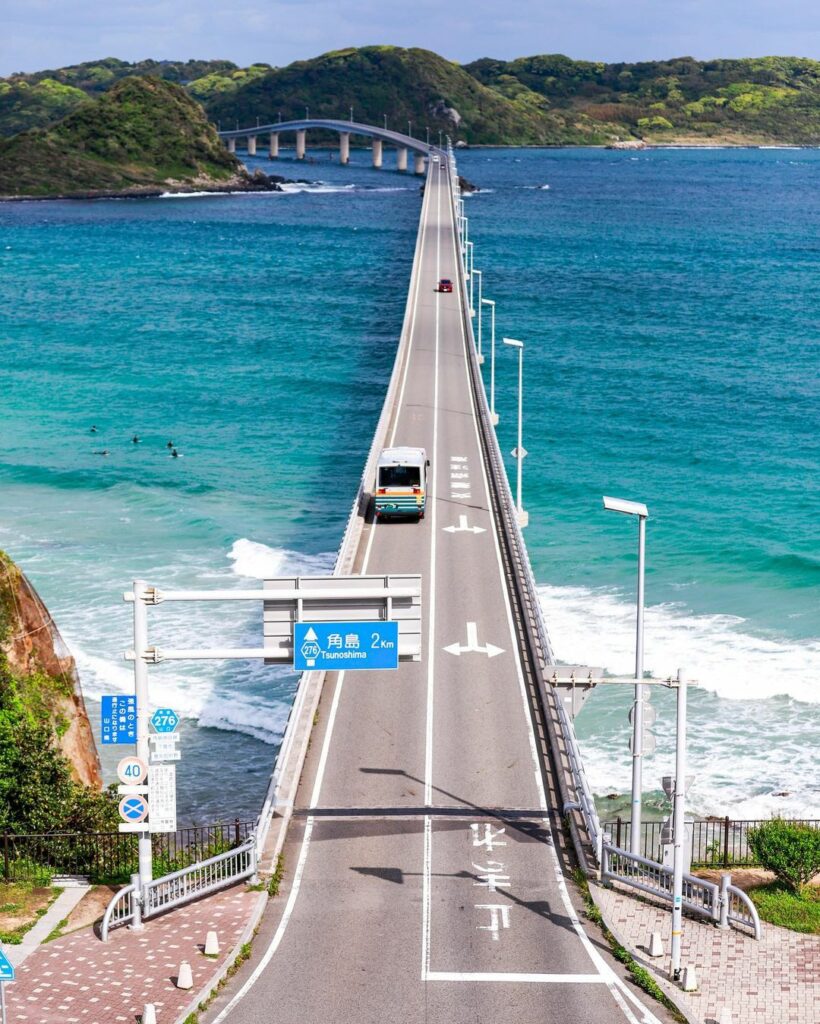 Image credit: @juuur.ck.jan
It's not hard to see why. Besides boasting the title of being one of the longest bridges in the country, Tsunoshima Bridge also extends into the cobalt expanse of the sea, making it the perfect spot for a leisurely afternoon drive.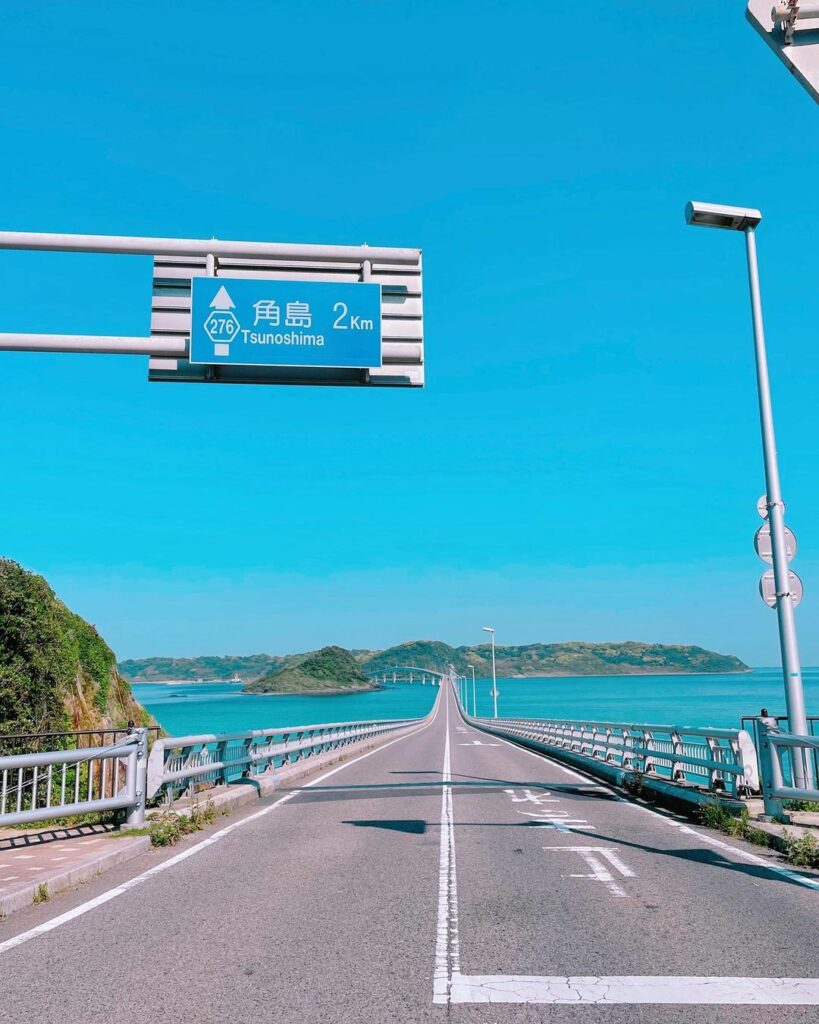 Image credit: @qantasj

Driving down the road and towards the horizon will lead you to Tsunoshima, a hidden island that's known for its sandy beaches and a prominent Western-style lighthouse.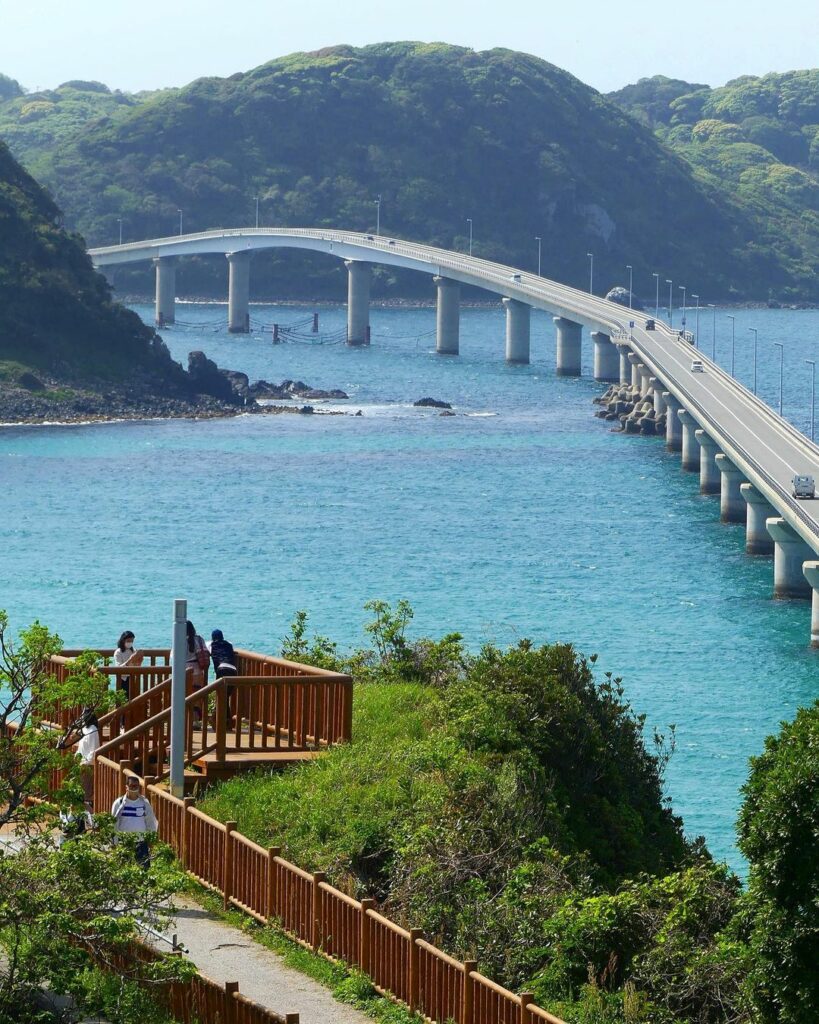 Image credit: @mayumi201771
Due to the bridge's short height and proximity to the waters, vehicles passing through the bridge are subject to a speed limit of 40km/h. As an extra safety precaution, on days with strong winds, the bridge is off-limits to general passenger vehicles. 
---
Rerouted to avoid cutting through Hato Island
---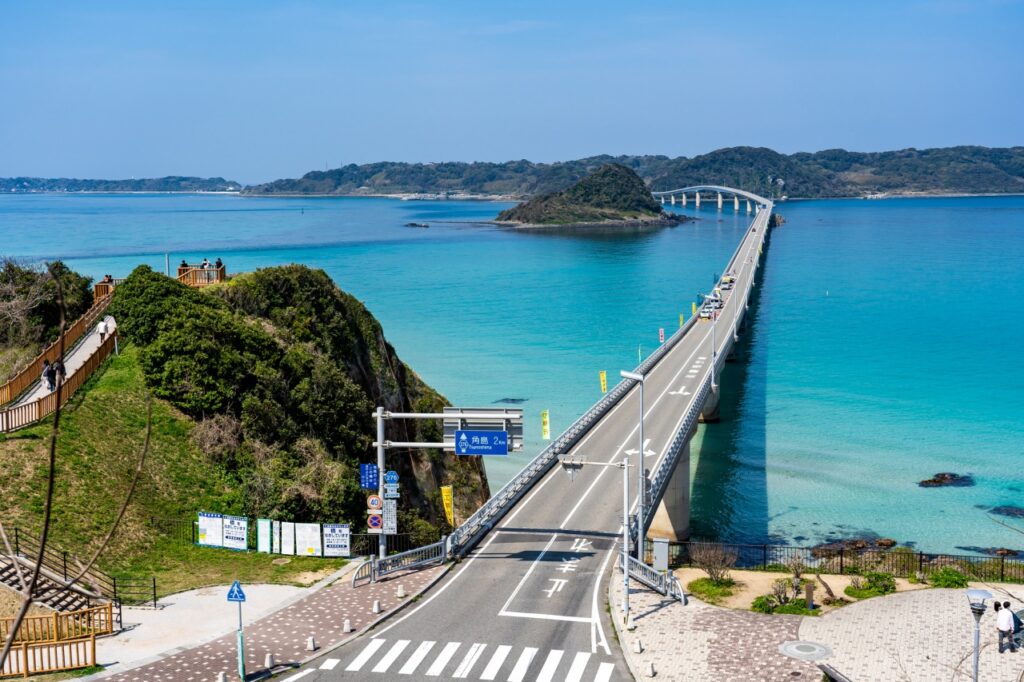 Image credit: Yamaguchi Prefectural Tourism Federation
Connecting Tsunoshima and the mainland, the bridge runs straight before making a distinctive sharp turn near Hato Island, an uninhabited island in the sea.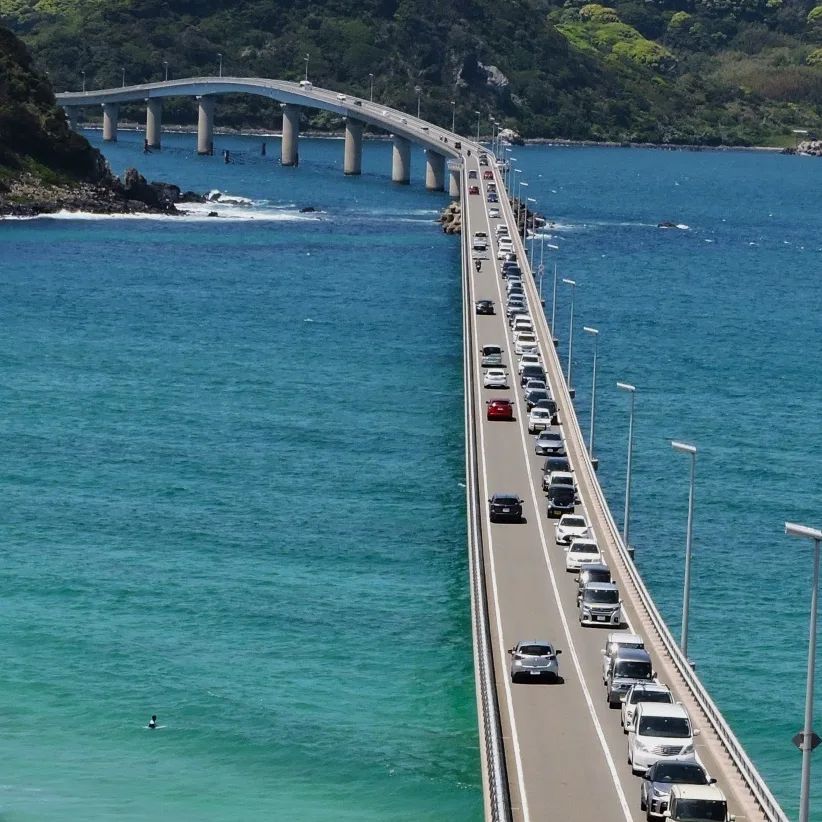 Image credit: @hrd4423
When Tsunoshima Bridge was conceptualised, a great deal of care went into preserving the surrounding landscape. Bridge piers were kept low, and to avoid passing through Hato Island, the bridge was built to detour around the small island, hence protecting its natural environment.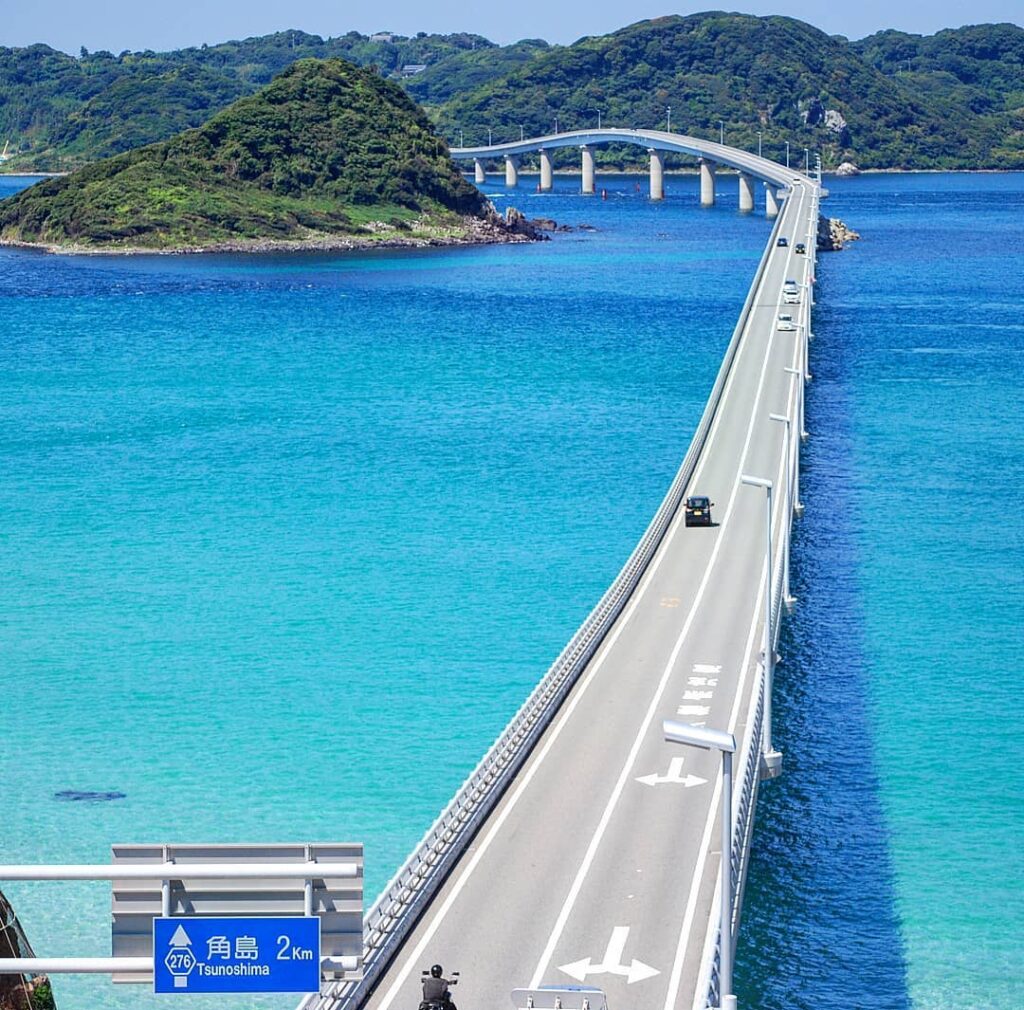 Image credit: @route230
In recognition of these preservation efforts, the bridge was awarded the Civil Engineering Design Prize in 2003.

---
Getting to Tsunoshima Bridge
---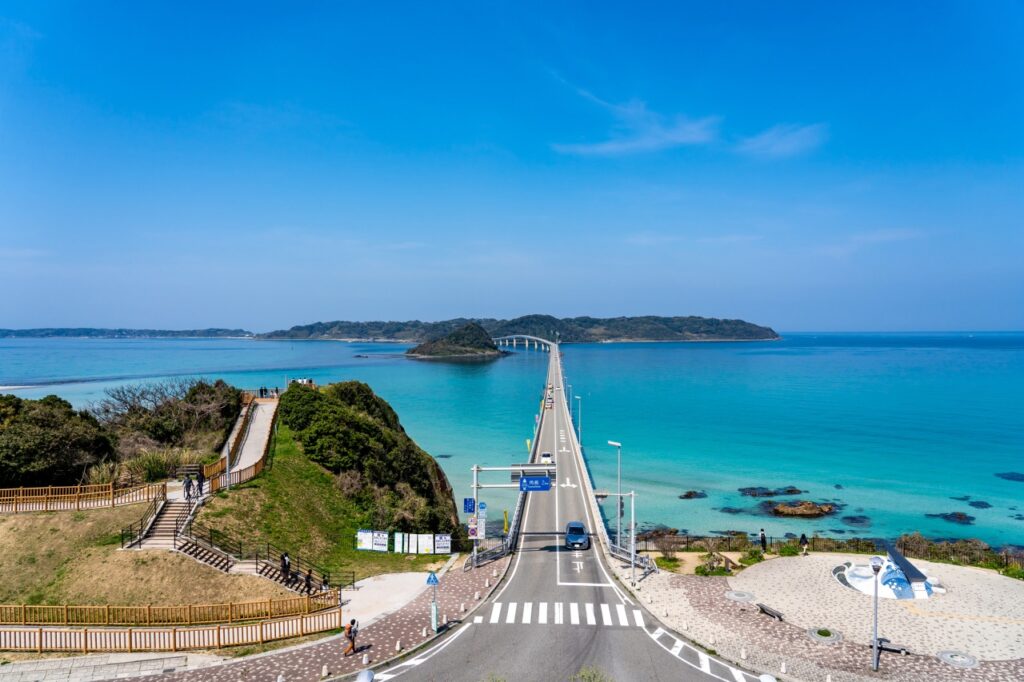 Image credit: Yamaguchi Prefectural Tourism Federation
The easiest way to get to Tsunoshima Bridge is by car, though the spot is easily accessible via public transport too. 
From JR Takibe Station, catch the bus that's headed towards Tsunoshima and alight at the Hotel Nishi Nagato Resort Entrance stop (ホテル西長門リゾート入口). Tsunoshima Bridge is best viewed from the Tsunoshima Observatory or Amagase Park, both of which are within walking distance from the bus stop. 
The ride takes around 30 minutes and costs ¥450 (~USD3.35). Plan your trip ahead by checking the bus schedule here.
Address: Hohokucho Oaza Kanda, Shimonoseki, 759-5331 Yamaguchi
Opening hours: 24 hours, Daily
Also check out:
---
Cover image adapted from: Yamaguchi Prefectural Tourism Federation
Get more stories like this!
Drop us your email so you won't miss the latest news.