Onomichi guide
---
Famed for its many temples and sacred mountains, the quiet hillside city of Onomichi is the perfect day-trip destination for those who want to escape the hustle and bustle of Hiroshima City. Tighten your shoelaces and brace yourself for a day of walking as we guide you through the charms of Onomichi – all discoverable by foot. 
---
1. Breakfast at Panya Koro
---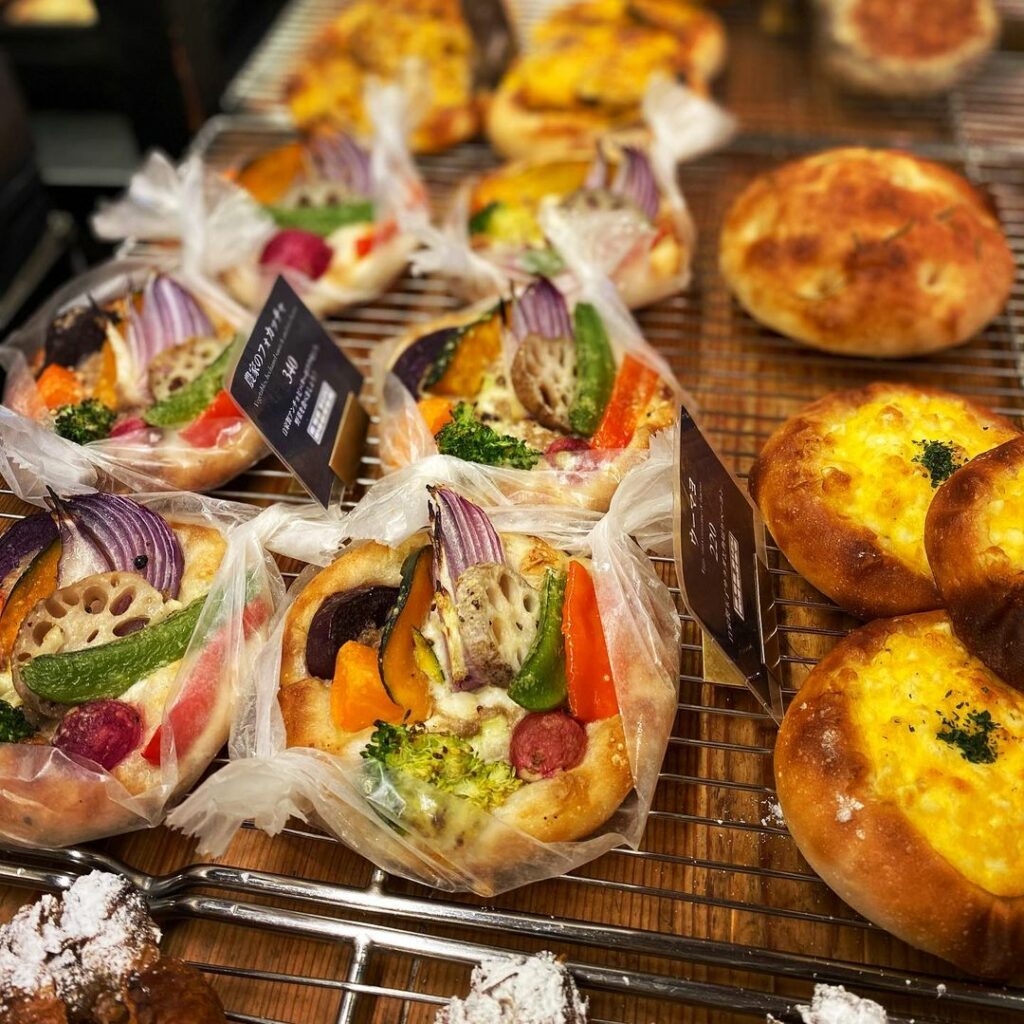 Image credit: @panyakoro
Wildly popular among the locals, Panya Koro is a humble bread shop that has been serving freshly baked bread since 2011. 
It's easy to spot the bread purveyor along the shopping district – the bakery typically has a steady line of customers waiting to get their hands on the coveted baked goods.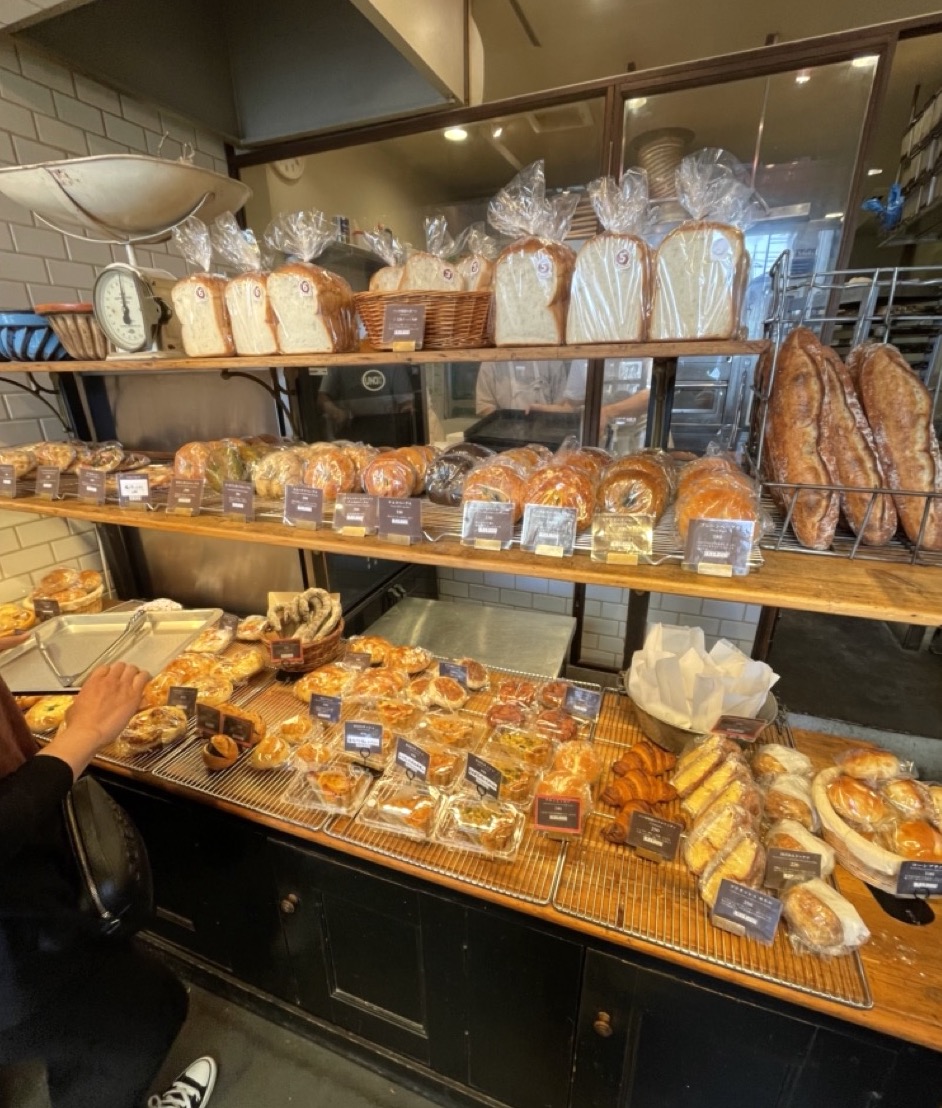 Image credit: Xiu Ting Wong
While the interior is small – big enough to fit four customers at a time at best – the space is filled with an impressive array of bread, ranging from bagels in an assortment of flavours to European-style crusty bread.
Full-length windows spanning the kitchen welcome customers to take a peek as the bakers produce one yeasted good after another.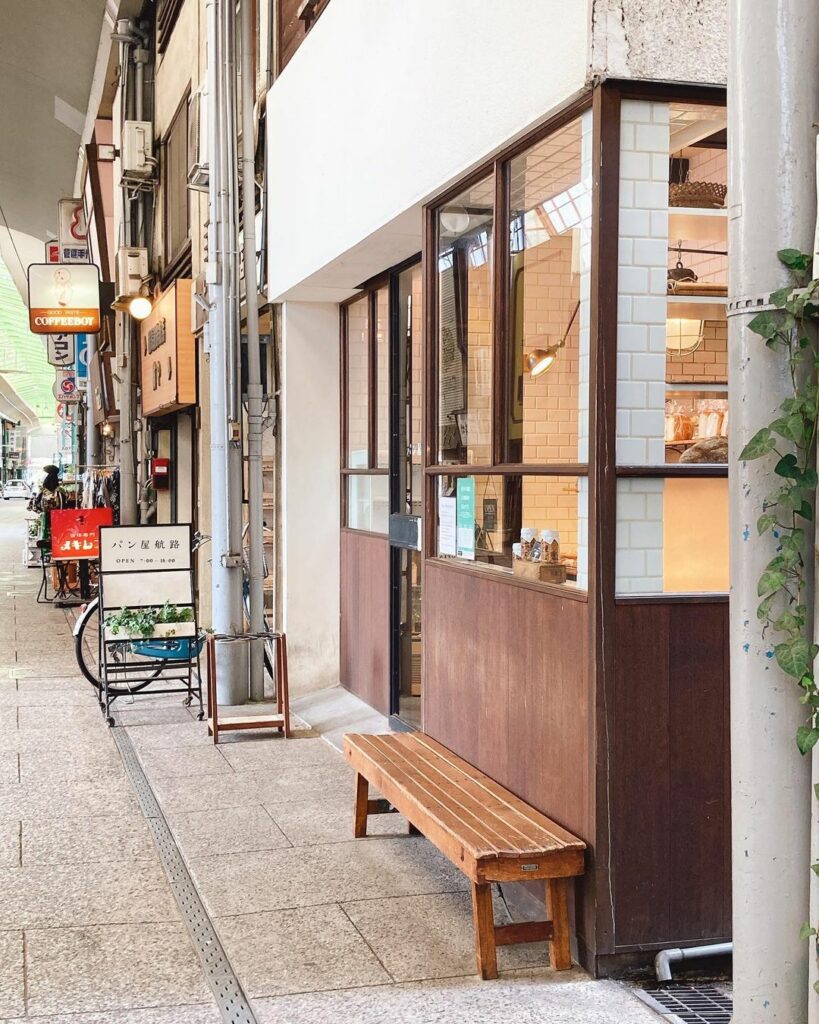 Image credit: @rsp__tmnmm
Although Panya Koro is open till 6PM daily, the breads are often sweeped off the shelves by early afternoon – sometimes even early in the morning. To ensure the best picks, we recommend making a pit stop here first when you arrive in Onomichi, as early as possible. 
Address: 1 Chome-3-31 Tsuchido, Onomichi, 722-0035 Hiroshima
Opening hours: Wed-Sun 7AM-6PM (Closed on Mondays & Tuesday)
Telephone: 0848-22-8856

---
2. Leisurely stroll through Hondōri Shopping Street
---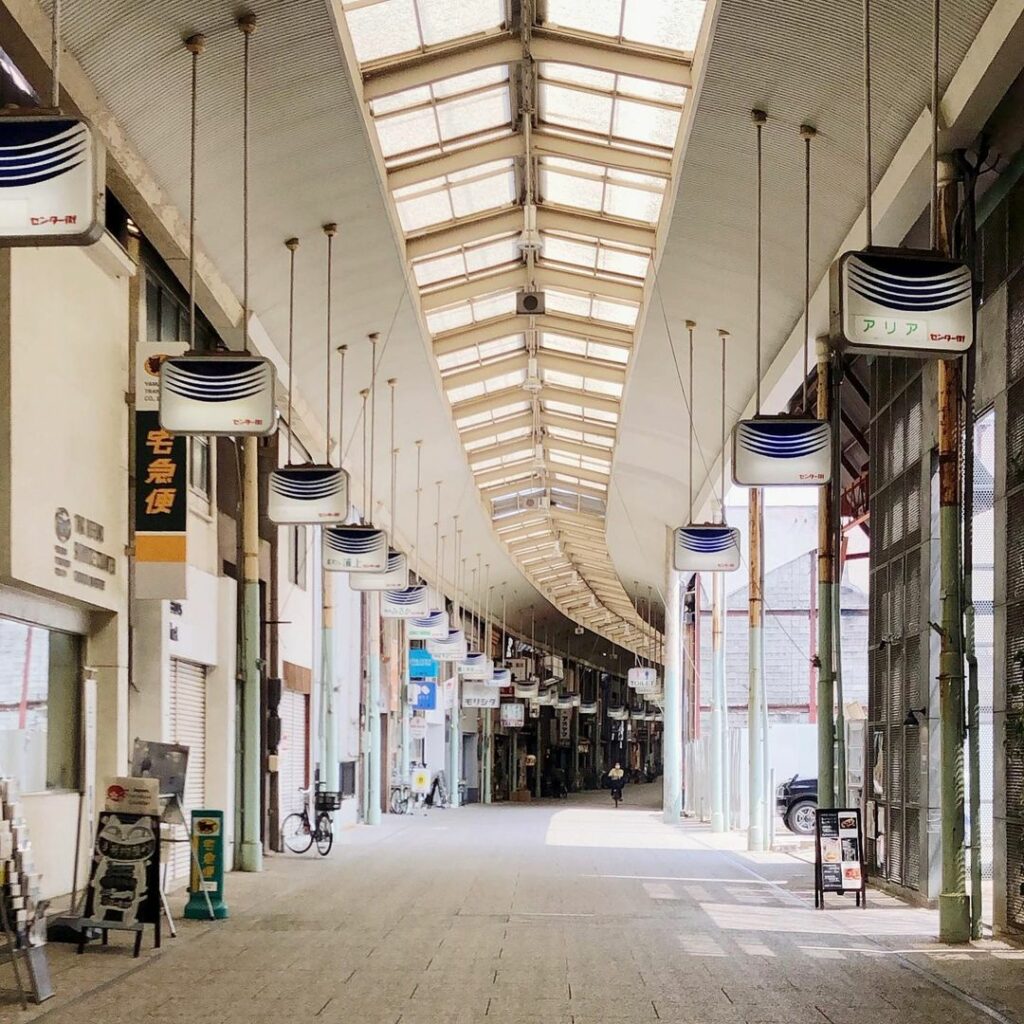 Image credit: @dragooon0306
Shopping arcades, also known as shōtengai (商店街), can be found in virtually any major city in Japan. 
But Hondōri Shopping Street, situated just five minutes away from the station, is noted for its nostalgic and retro atmosphere, thanks to the quirky and old shops that are dotted along the stretch.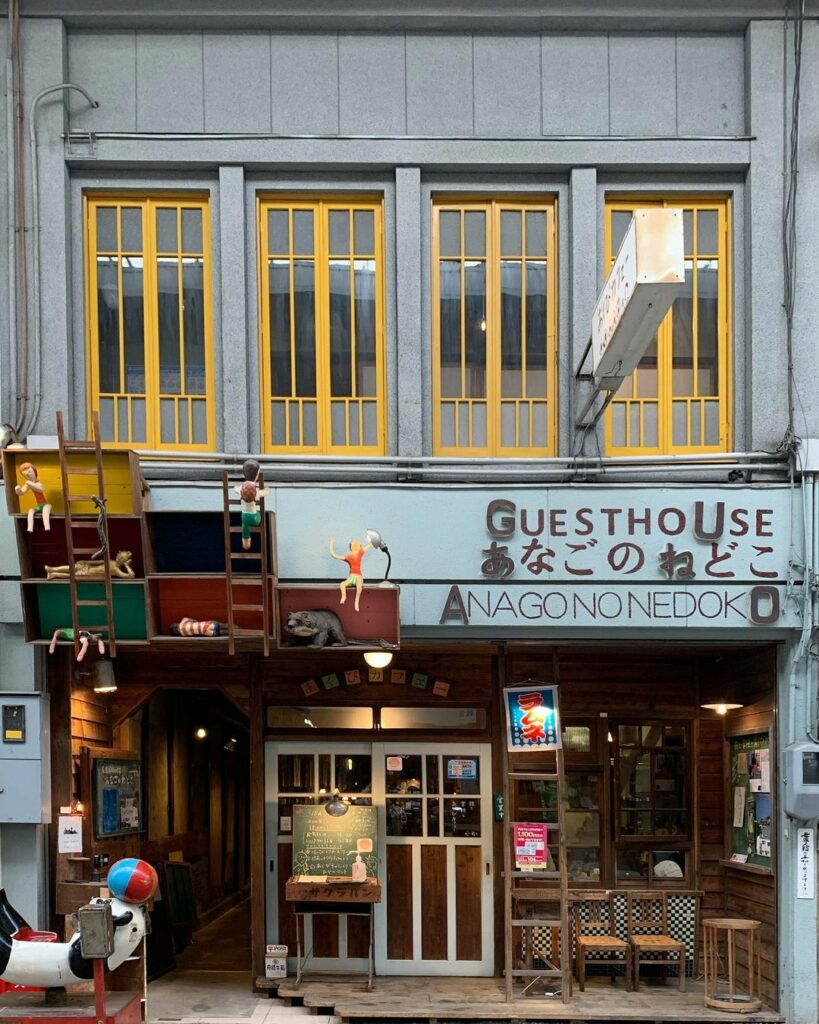 Image credit: @s.minaco
In particular, Guesthouse Anago no Nedoko, a shared hostel, is a head turner with its playful and fun exterior. Originally a machiya (traditional wooden townhouse), the guesthouse that sits in the middle of the Hondōri Shopping Street is a refurbished property that hosts travellers and cyclists. 
Even if you're not staying the night in Onomichi, Anago no Nedoko still has something to offer as there's an in-house cafe where customers can take a break in a retro space.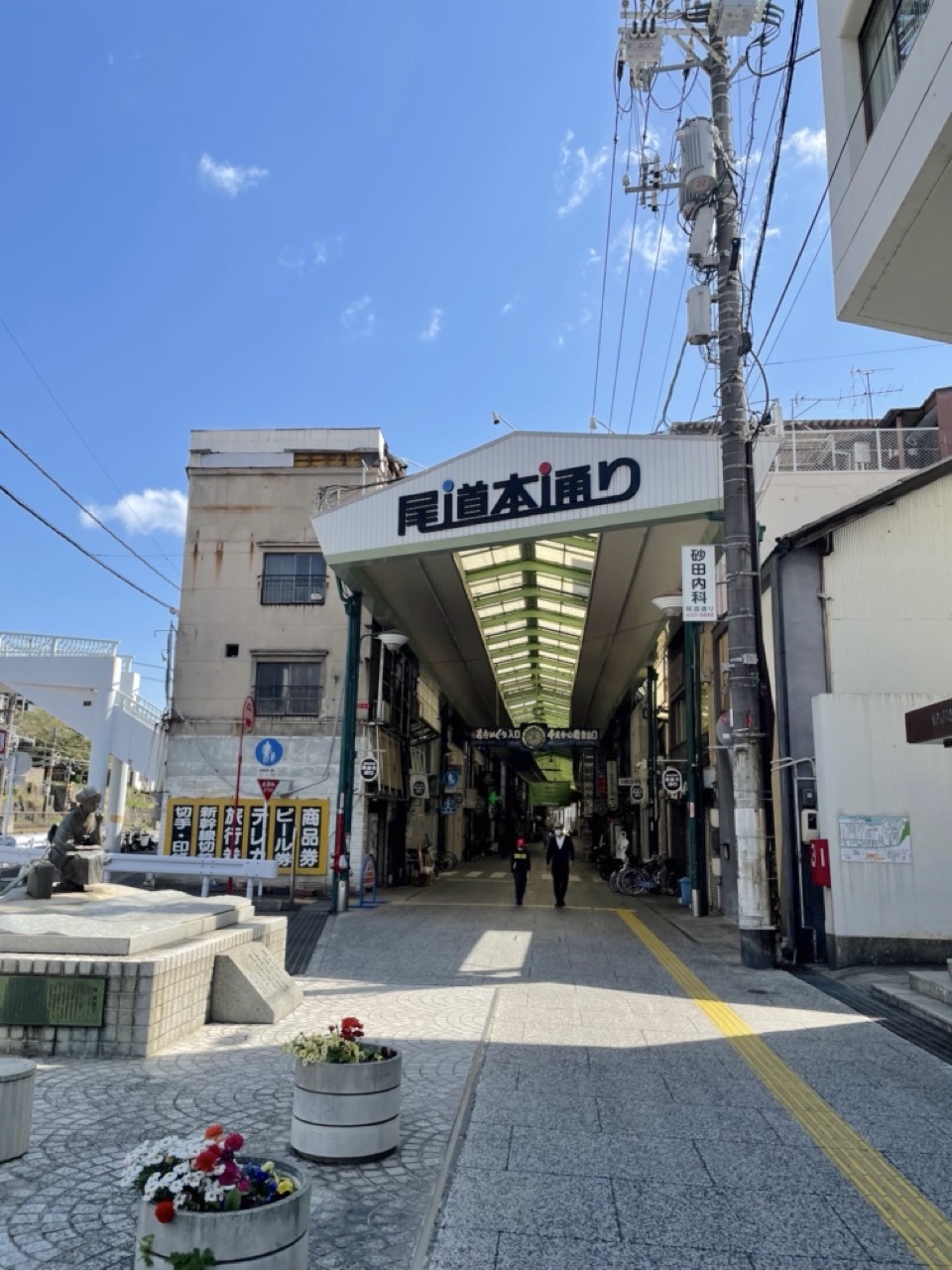 Image credit: Xiu Ting Wong
Hondōri Shopping Street is en route to many of the major sightseeing spots in Onomichi, so take your time to soak in the ambience of the local shopping arcade.
Address: 7 Hondori, Naka Ward, 730-0035 Hiroshima
Opening hours: 10AM-8PM, Daily
Website
---
3. Friendly stray cats at Cat Alley
---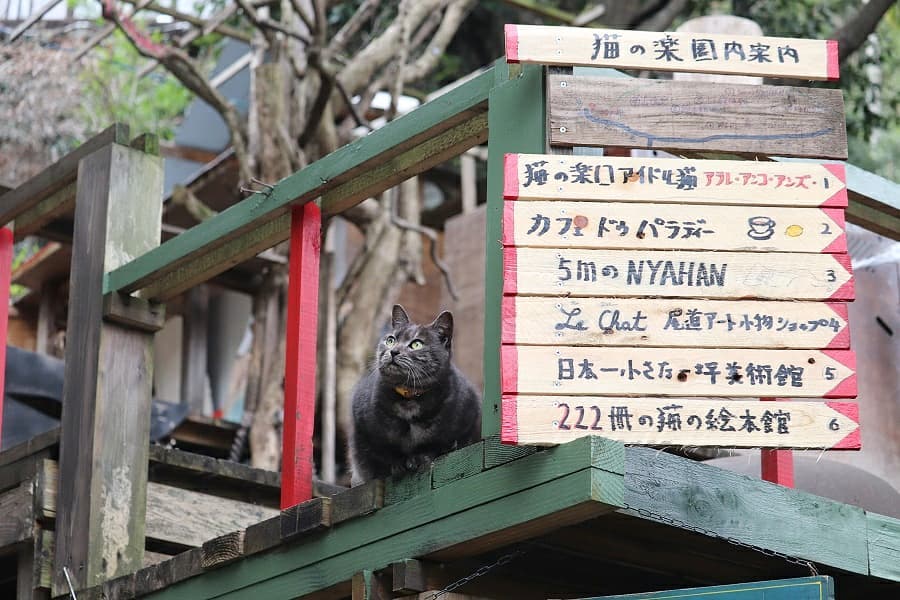 Image credit: @yamachan5555555
Starting from Ushitora Shrine and stretching all the way to the 3-level Tenneiji Sanjuto, Cat Alley is a narrow alley that spans 200 metres. Along the undulating stone path, you'll find plenty of cat motifs, quaint shops, and quirky plant-covered houses, making it a popular spot to wander through aimlessly on a chill afternoon.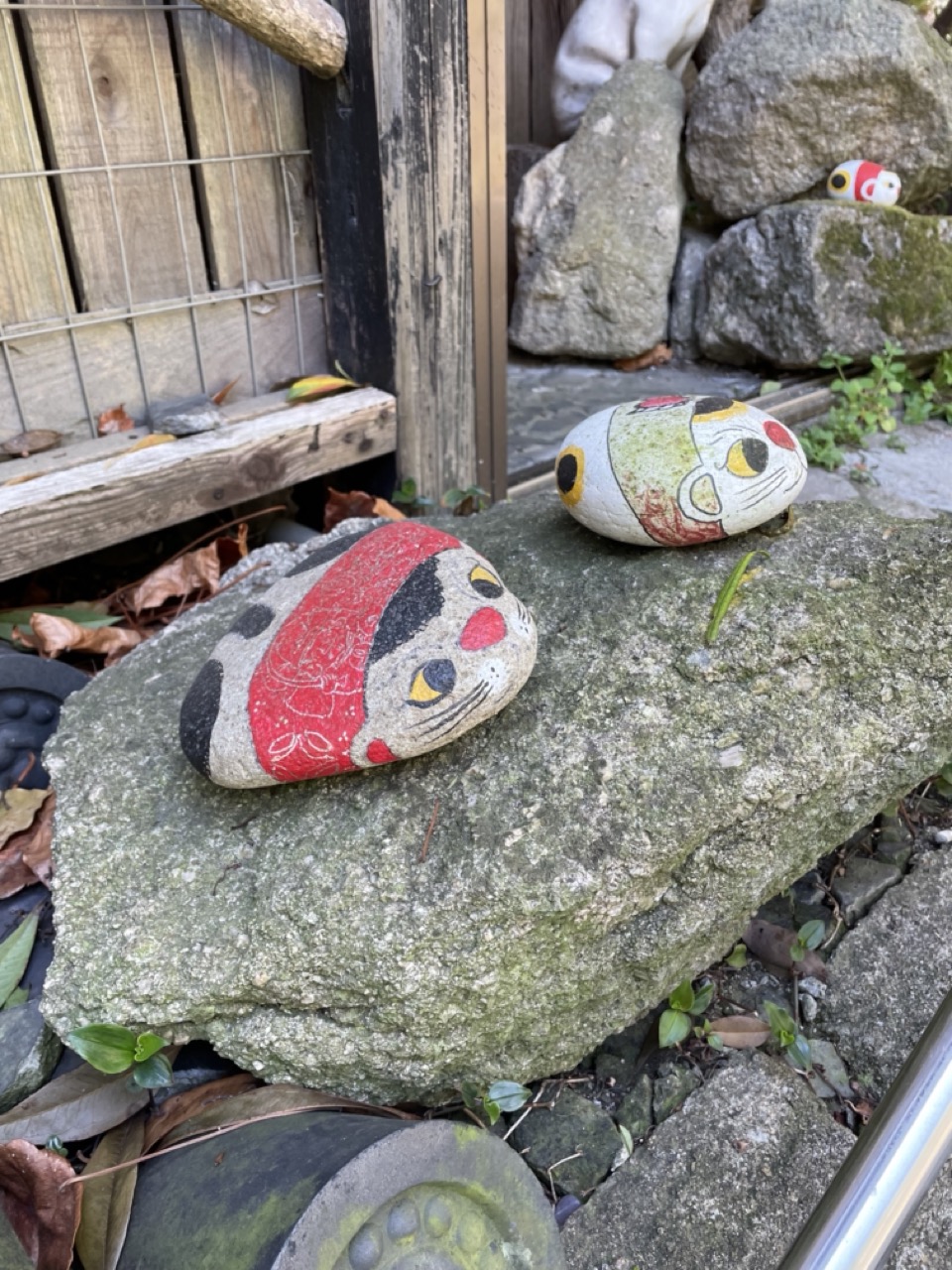 Fukushi neko (lucky stone cats) found along the alleys.
Image credit: Xiu Ting Wong
Look out for the fukushi neko (福石猫), or lucky stone cats, which were hand-painted by artist Shūnji Sonoyama in 1998. 
The abundance of the stone felines that are scattered throughout the area eventually gave rise to the nickname "Cat Alley". It's said that stroking the stone thrice will give you good fortune.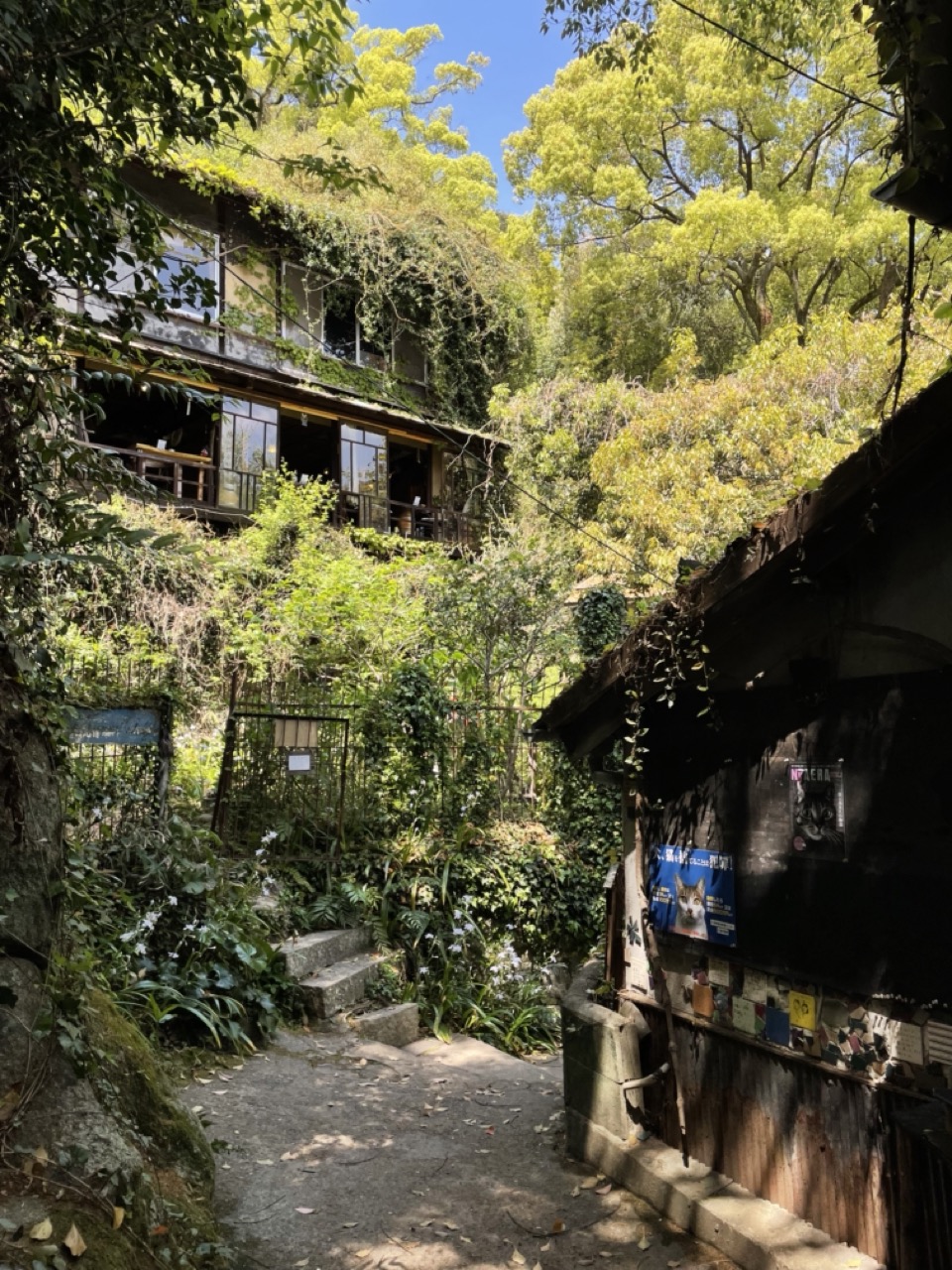 Image credit: Xiu Ting Wong
True to its name, Cat Alley has friendly resident cats roaming around, with many having lived there for a long period of time. Though it is okay to give them a gentle pat or two, refrain from feeding them as they are already being taken care of by the locals.
Address: 19-26 Higashitsuchidocho, Onomichi, 722-0033 Hiroshima
Opening hours: 24 hours, Daily 
---
4. Panoramic view of Onomichi at Senkōji Temple
---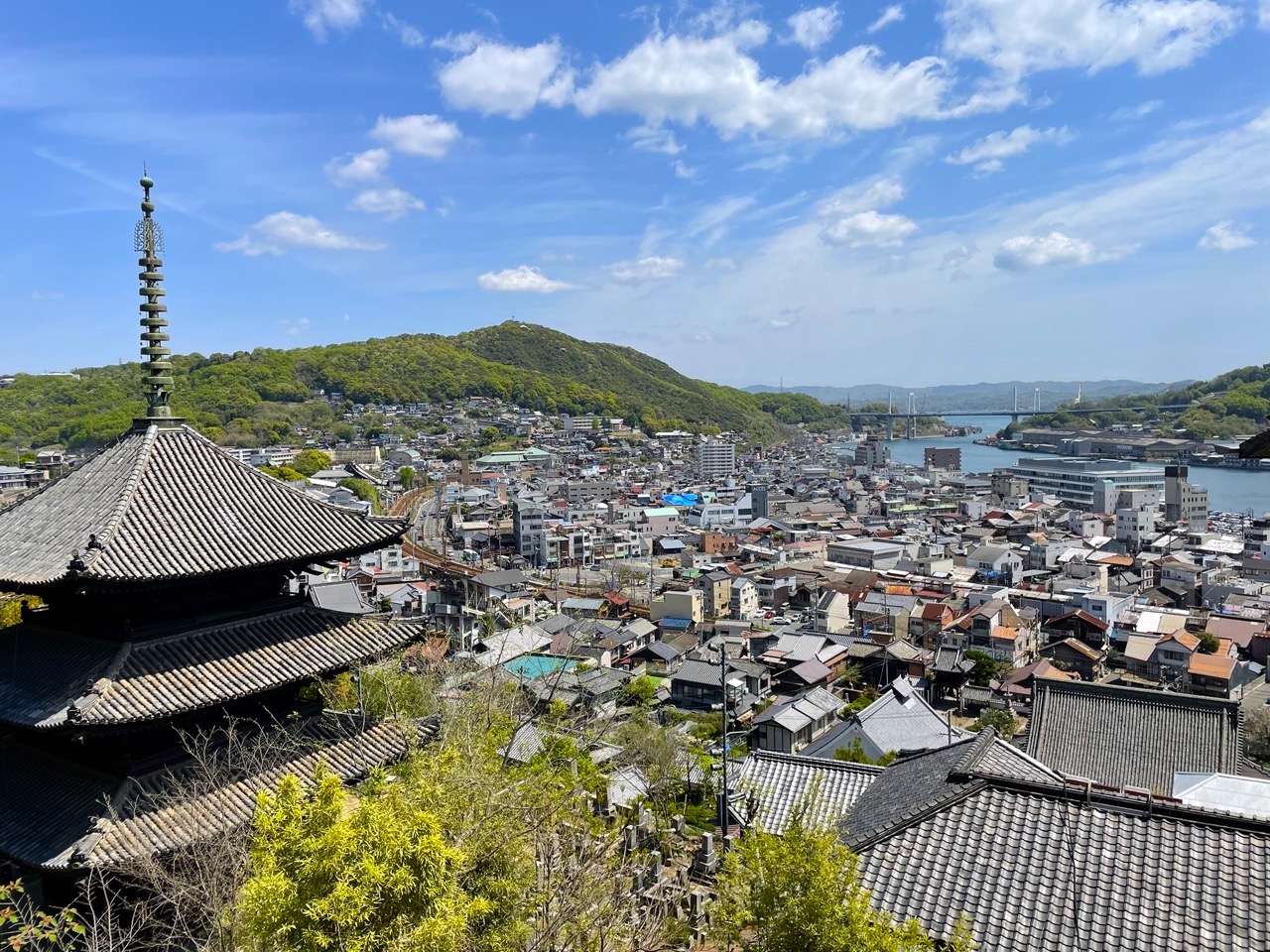 Image credit: Xiu Ting Wong
A climb up the secluded Cat Alley to the end of the path will bring you to Tenneiji Sanjuto, a prominent pagoda that overlooks the city of Onomichi. From there, trudge up the stone steps and you'll find yourself at the start of an uphill path to Senkōji, a historic Buddhist temple that's perched near the peak of the hill.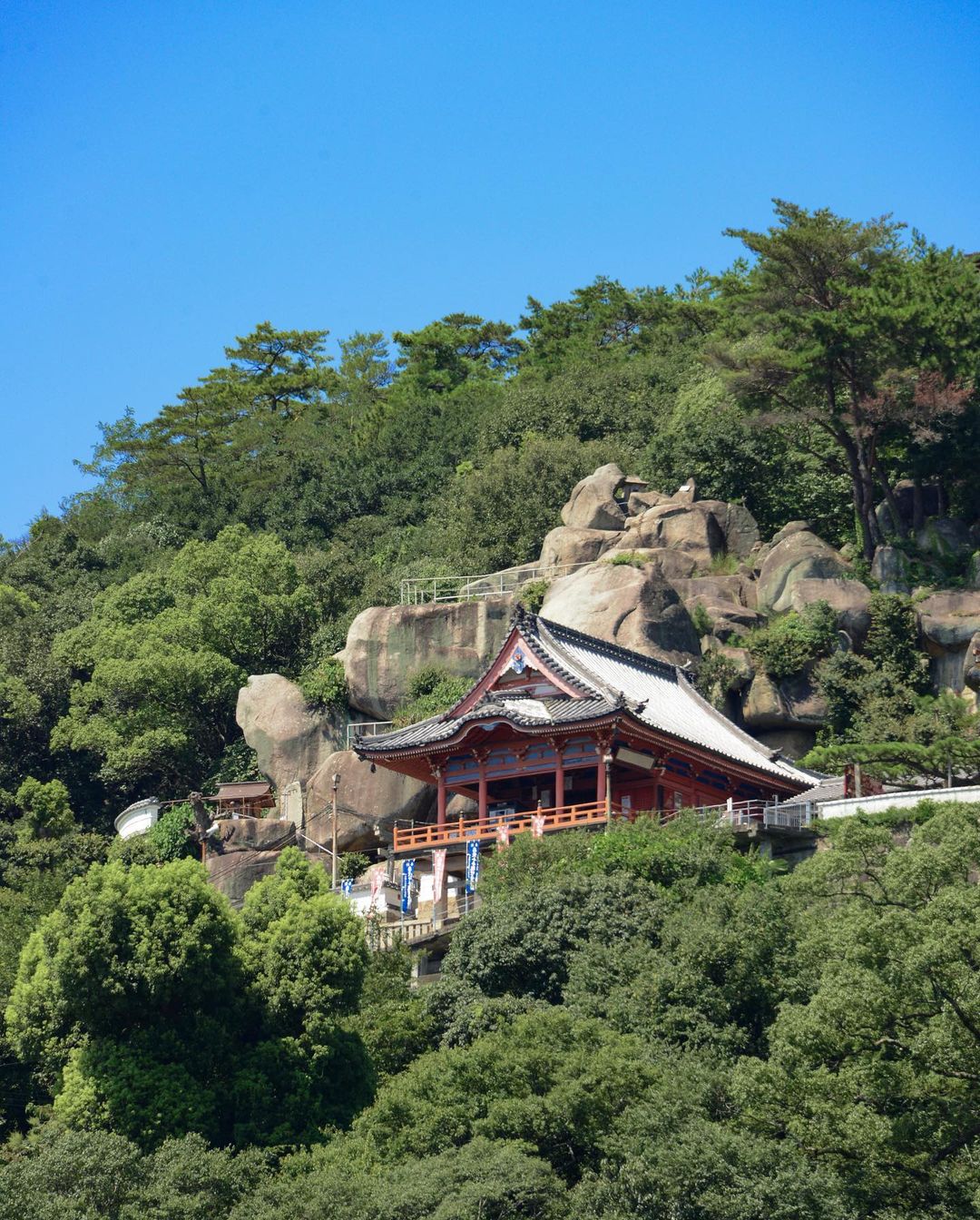 Image credit: @onomichi.senkouji
Established in the year 806, the temple offers a magnificent view of the small port town and a vast expanse of the Seto Inland Sea.
Fittingly named akadō (赤堂), which means "red hall", the temple's main building is painted in bright vermillion and stands out amongst the lush vegetation.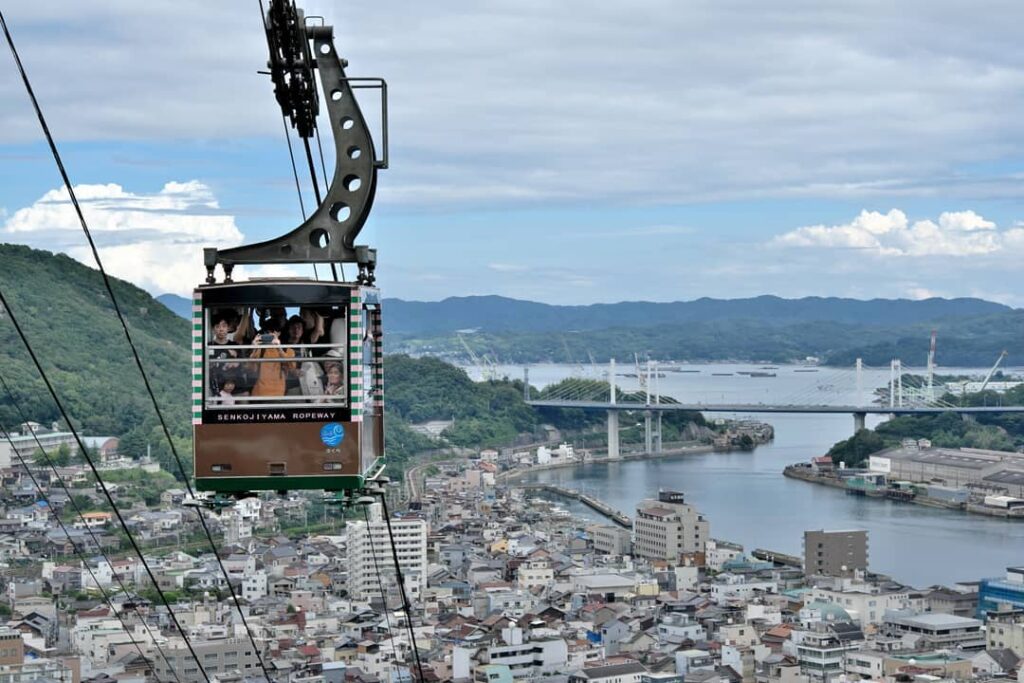 Image adapted from:  @lihsianghsiao
For visitors who'd rather not walk up the slope, a ropeway, which takes you straight up to Senkōji Park at the mountain's top, is available at the foot of the hill. The centuries-old Senkōji Temple is just a few minutes walk down from the peak.
Senkōji
Address: 15-1 Higashitsuchidocho, Onomichi, 722-0033 Hiroshima
Opening hours: 9AM-5PM, Daily
Website
Senkōji Park
Address: 19-1 Nishitsuchidocho, Onomichi, 722-0032 Hiroshima
Opening hours: 24 hours, Daily
Ropeway's opening hours: 9AM-5.15PM, Daily
Ropeway admission: ¥500 (~USD3.94) for one-way trip and ¥700 (~USD3.94) for round-trip for middle school students and above; ¥250 (~USD1.97) for one-way trip and ¥350 (~USD2.76) for round-trip for elementary school students and below
Telephone: 0848-38-9184
Website
---
5. Trainspotting near Onomichi Station
---

Image credit: @onomichi.senkouji
For many railway enthusiasts in Japan, trainspotting is a huge thing. Even in a small port town like Onomichi, where railway tracks are ubiquitous sights on the streets, it's plenty of fun to wait in anticipation of the local train to appear and to get the perfect shot.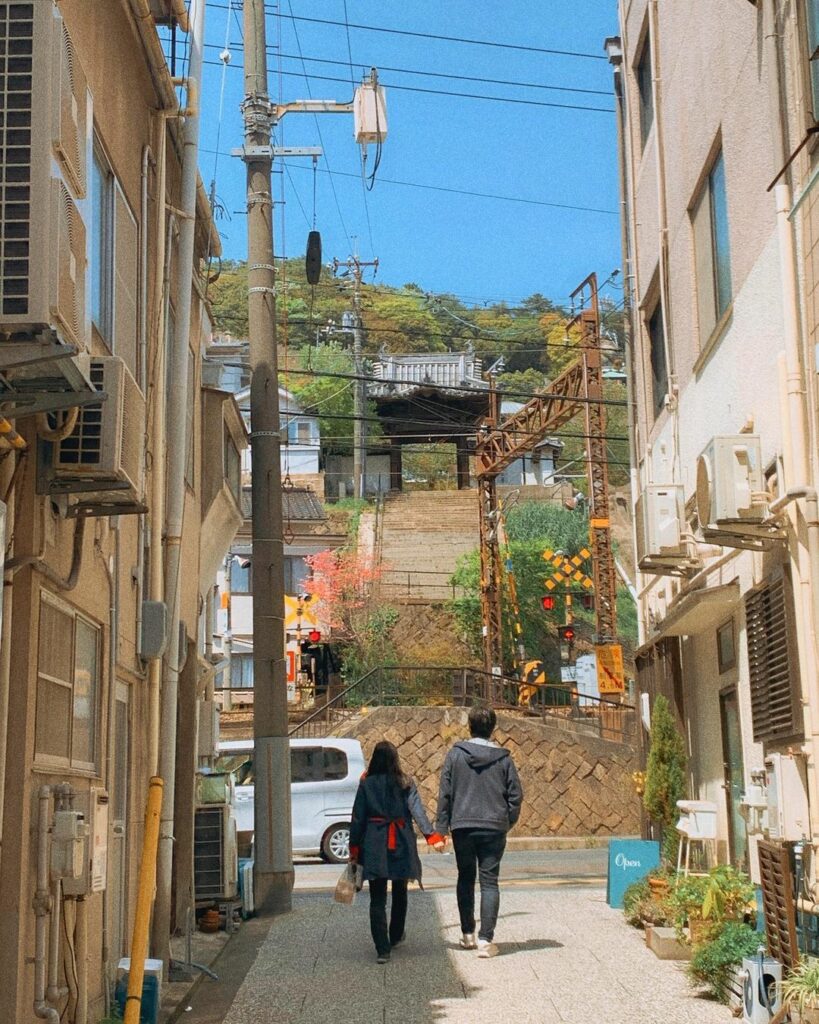 Image credit: @csxpery
In particular, the yellow Sanyo Main Line Series 115 train that runs through the tranquil streets of Onomichi is a favourite amongst domestic travellers. Its vivid yellow exterior, contrasted with the overall sepia hues of the townscape, brings with it a spot of warmth and brightness.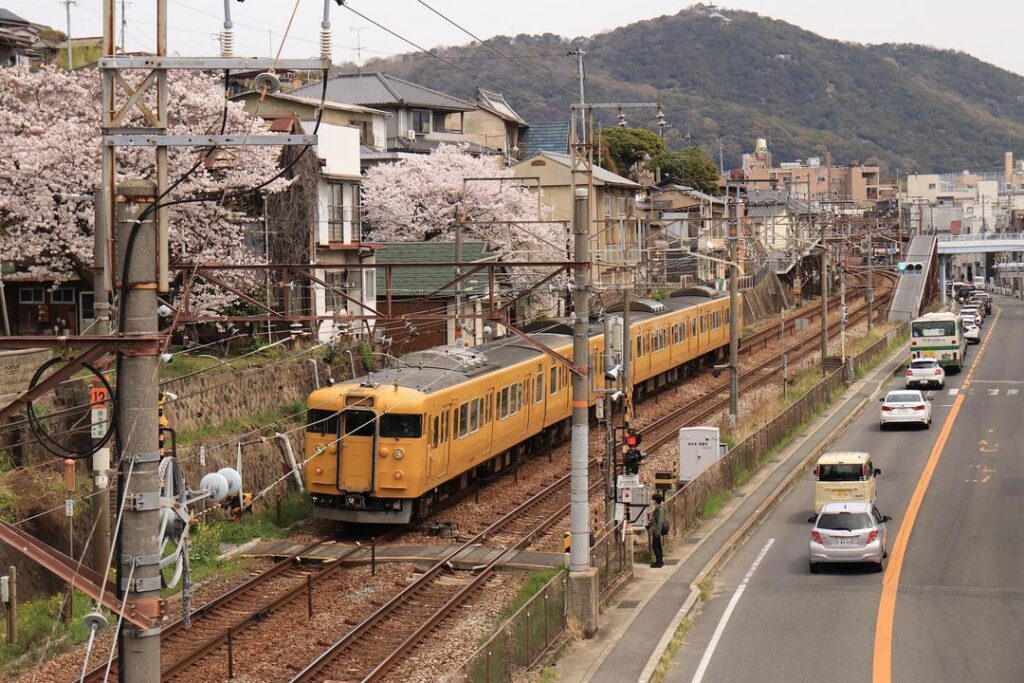 Image credit: @mchiyan51
Walk along the tracks from Onomichi Station towards the direction of Hondōri Shopping Street and you'll locate several spots and stairways. 
The trains come pretty frequently, with one passing every 20 minutes. For the exact timetable, you can check JR's official website. 
---
6. Trying the Onomichi's speciality ramen
---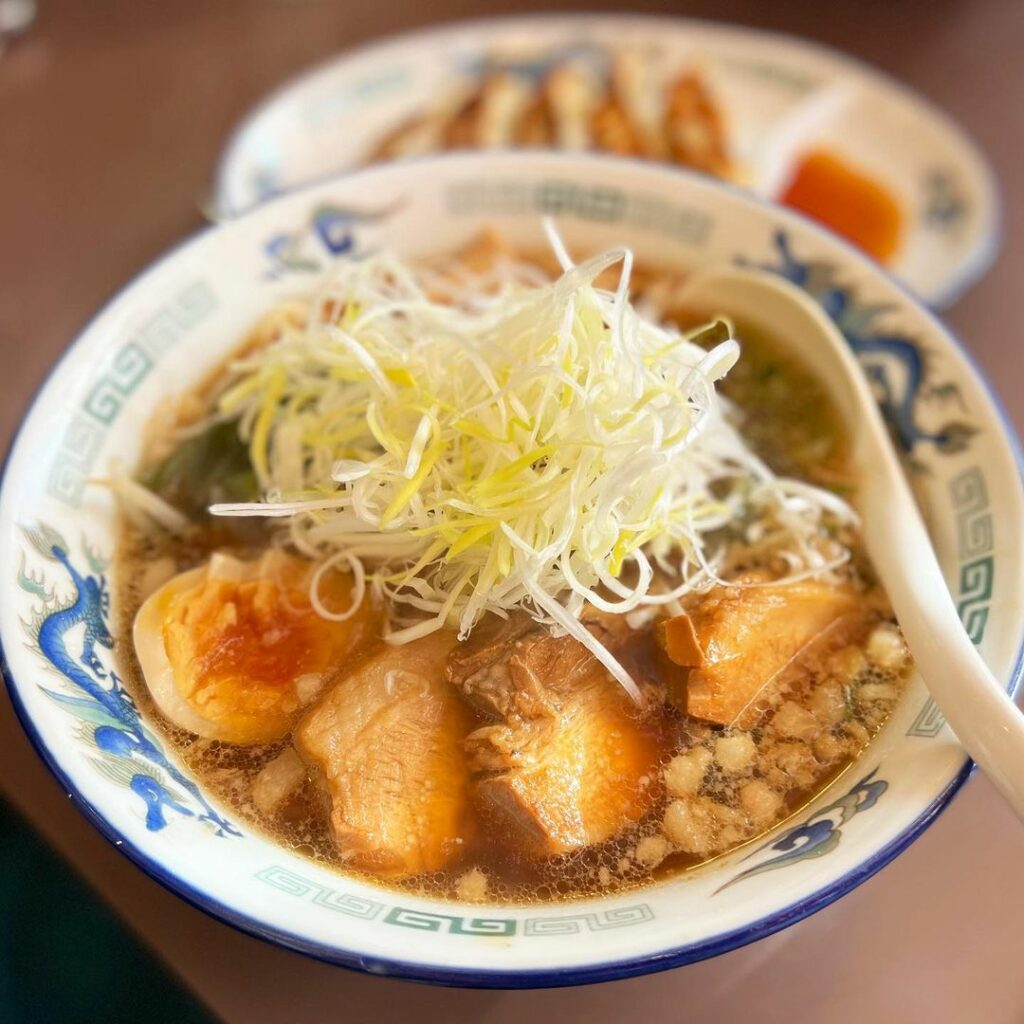 Image credit: @mei__meshi
Onomichi Ramen is a type of ramen that originated in Onomichi and is commonly found in the eastern part of Hiroshima Prefecture. While it looks unassuming, the bowl of noodles is a flavour bomb. 
Traditionally, the soup base is concocted with soya sauce and clear dashi stock made using chicken bones and small fish from the Seto Inland Sea. Minced pork backfat is also added, imparting a rich yet light flavour.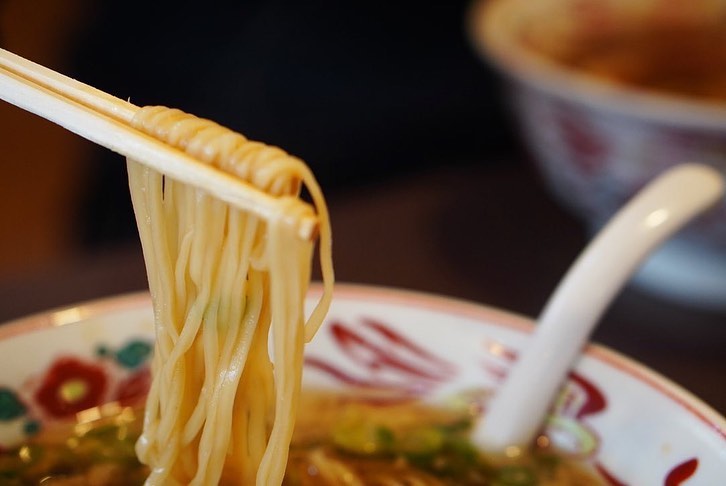 Image credit: @y_a_816
Another defining feature of the local ramen is the thin and wide noodles used, which soaks up the savoury broth better than regular noodles. Chāshū (braised pork belly), menma (bamboo shoots), and green onions are topped to complete the dish.
Onomichi is home to many ramen shops that serve the local delicacy, but one of the most popular ones is Ichibankan, which is located 13 minutes away from the main station.  
Onomichi Ramen Ichibankan
Address: 1 Chome-3-31 Tsuchido, Onomichi, 722-0035 Hiroshima
Opening hours: Sat-Thur 11AM-7PM (Closed on Fridays)
Telephone: 0848-21-1119
---
7. Coffee break at Classico
---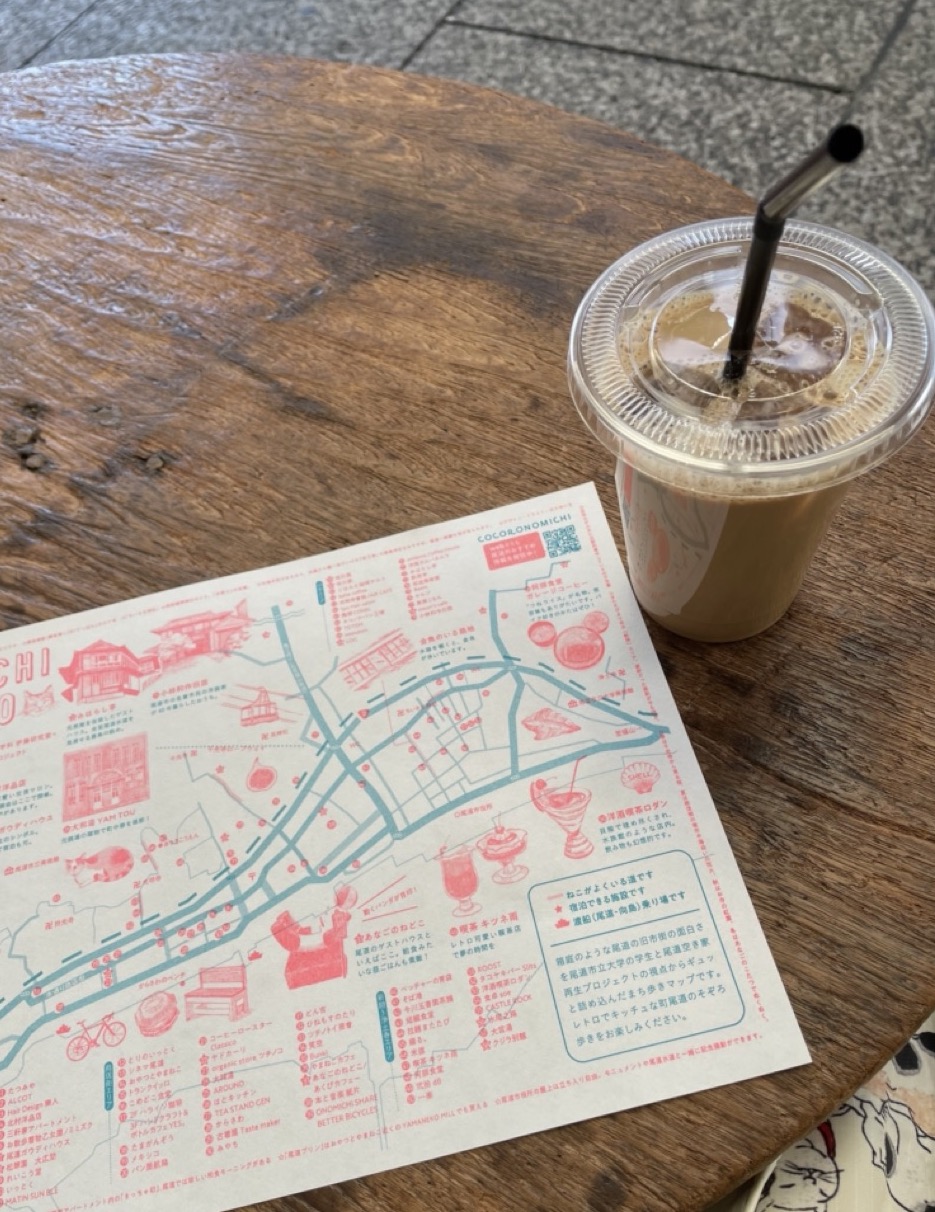 Image credit: Xiu Ting Wong
For a much needed caffeine break after an afternoon of walking, drop by Classico, a cafe that's conveniently nestled within Onomichi's main shopping arcade. The coffee roastery only has two items on their menu – iced coffee (¥600, ~USD4.72) and iced café au lait (¥550, ~USD4.33).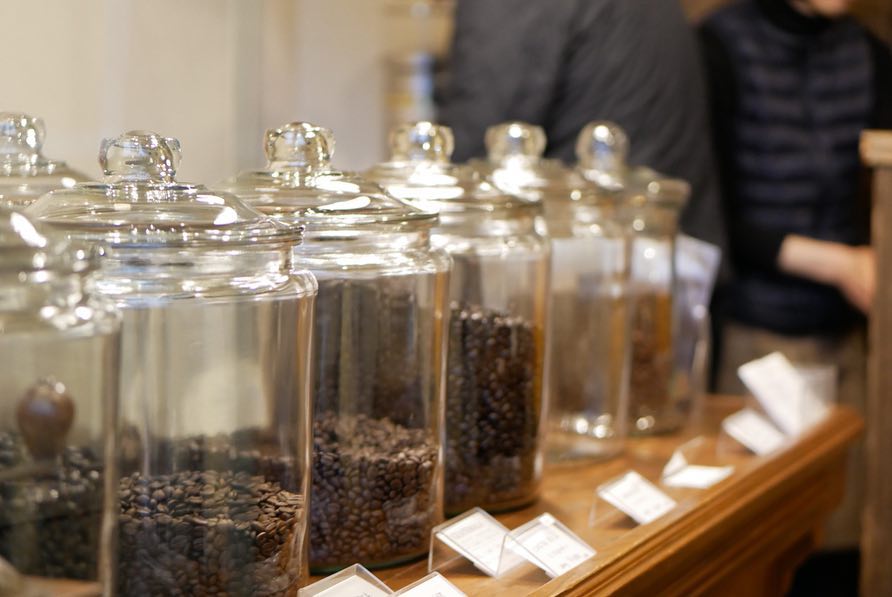 Image credit: @ohagi_0407

Classico makes up for their limited drink selection with an impressive range of coffee beans. Raw beans are curated from coffee plantations worldwide, which are then carefully hand-picked and roasted in-house. 
Upon entering Classico, you will spot a huge roasting machine peeking out from the corner of the shop.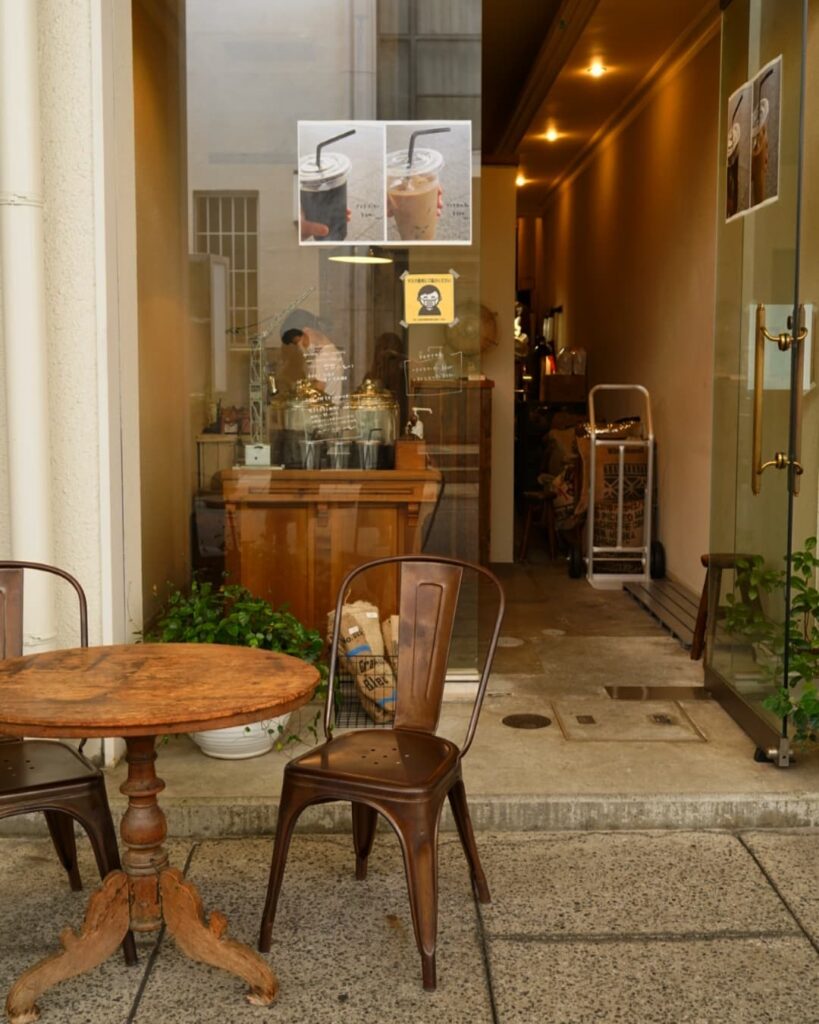 Image credit: @kaze_hane_suzu_oto
Neatly lined up in clear glass containers, Classico's coffee beans are sold in packs of 200g (¥1,400~, USD11.01~), 300g (¥2,100~, USD16.52~), and 500g (¥3,500~, USD27.53~). 
Address: 1 Chome-3-28 Tsuchido, Onomichi, 722-0035 Hiroshima
Opening hours: 10AM-6PM, Daily
Telephone: 0848-24-5158
Website
---
8. Traditional monaka ice cream at Karasawa
---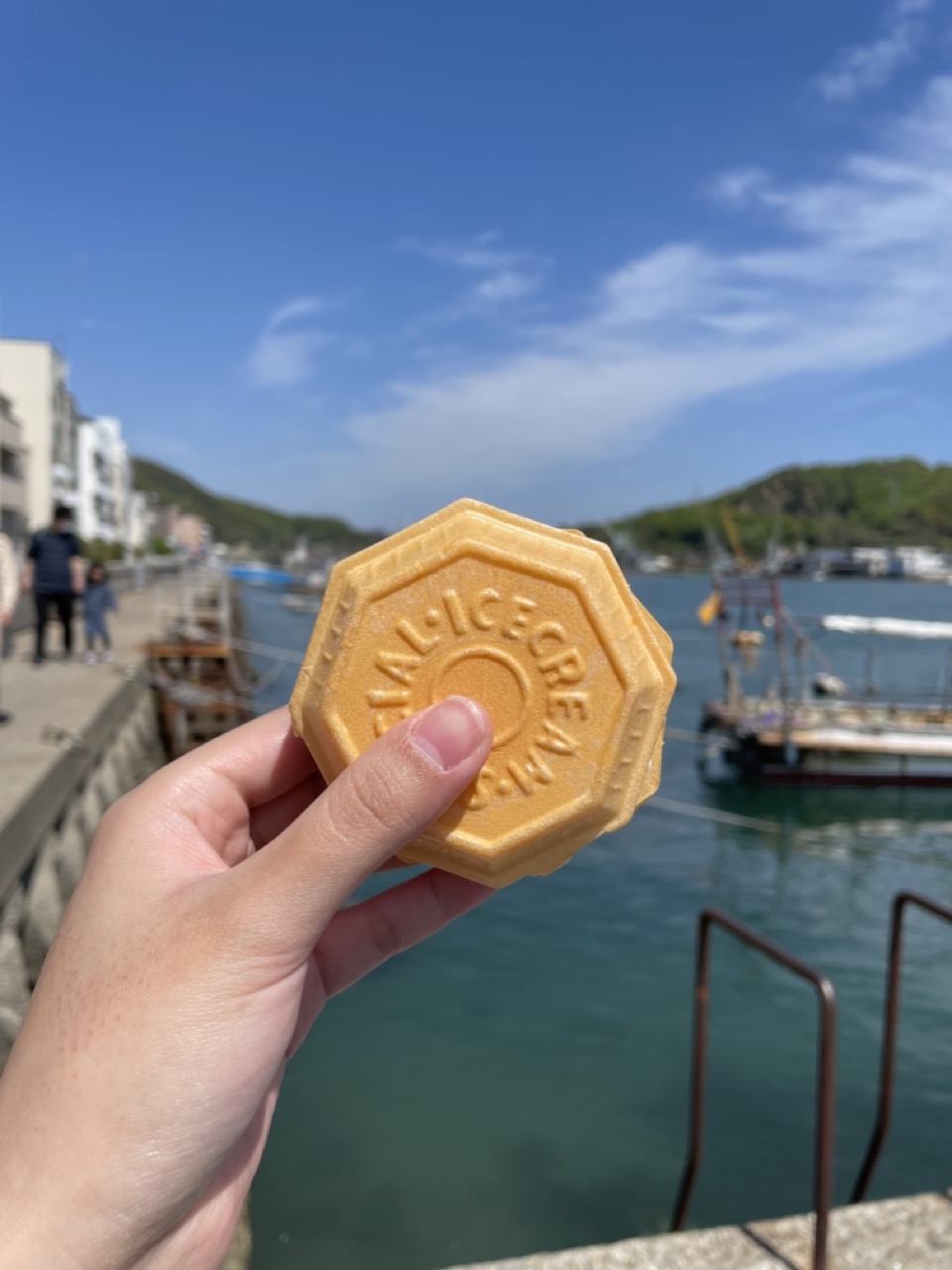 Image credit: Xiu Ting Wong

Near the waterfront stands Karasawa, an old-school shop that specialises in handmade ice cream. Their signature Monaka Ice Cream (¥150~, USD1.18) comprises a slab of rich custard ice cream that's sandwiched between two thin wafers.
As the sweet dessert is assembled upon order, the fragrant wafers remain crispy until you bite into it and pair delightfully well with the soft, creamy ice cream.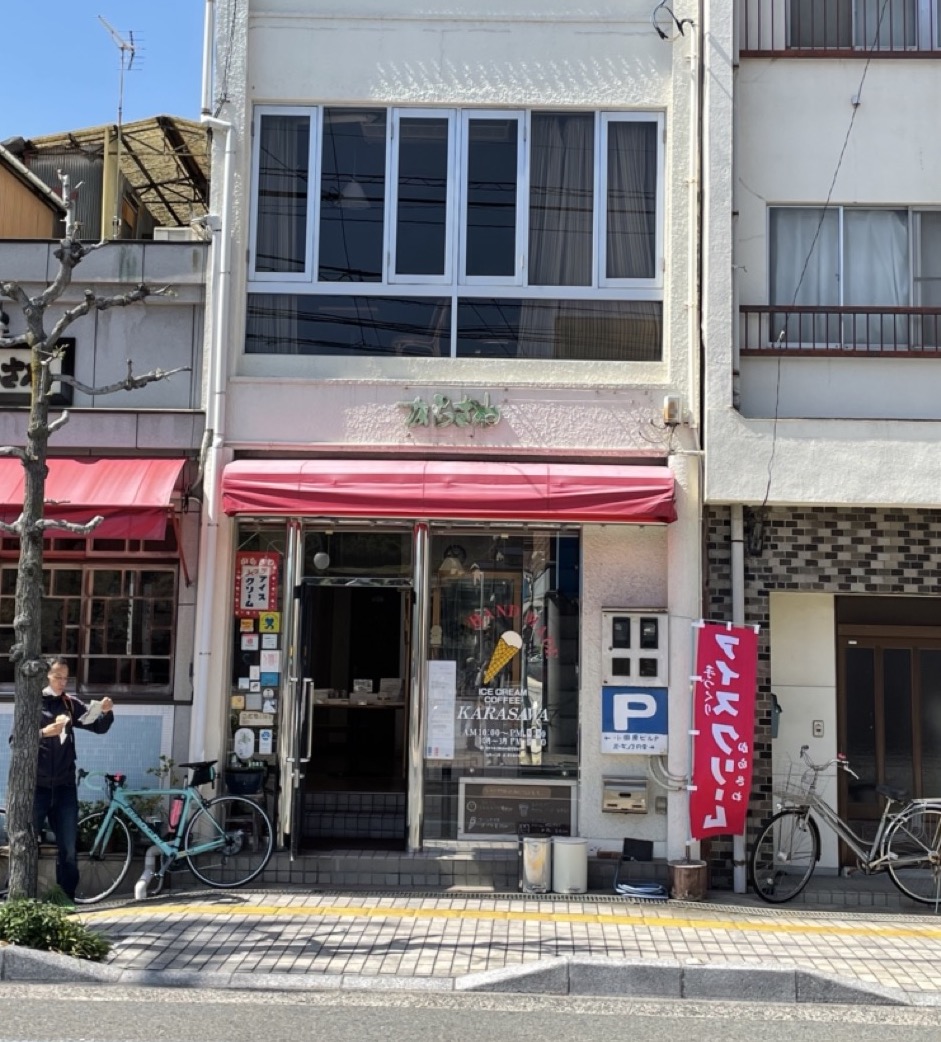 Image credit: Xiu Ting Wong
Due to the pandemic, dining in is not allowed. But cross the road and you'll find benches – set up by Karasawa – along the jetty, where you can enjoy the refreshing treat and gentle sea breeze.
Typically, only their signature custard-flavoured ice cream is available. However, seasonal flavours such as strawberry, matcha, black sesame, and more are added to their menu between October to April.
Address: 1 Chome-15-19 Tsuchido, Onomichi, 722-0035 Hiroshima
Opening hours: Wed-Mon 10AM-7PM (Closed on Tuesdays) (Apr-Sept) | Wed-Mon 10AM-6PM (Closed on Tuesdays & every 2nd Wednesday of the month) (Oct-Mar)
Telephone: 0848-23-6804
Website
---
9. Traditional Japanese tea time at Sakura Chaya
---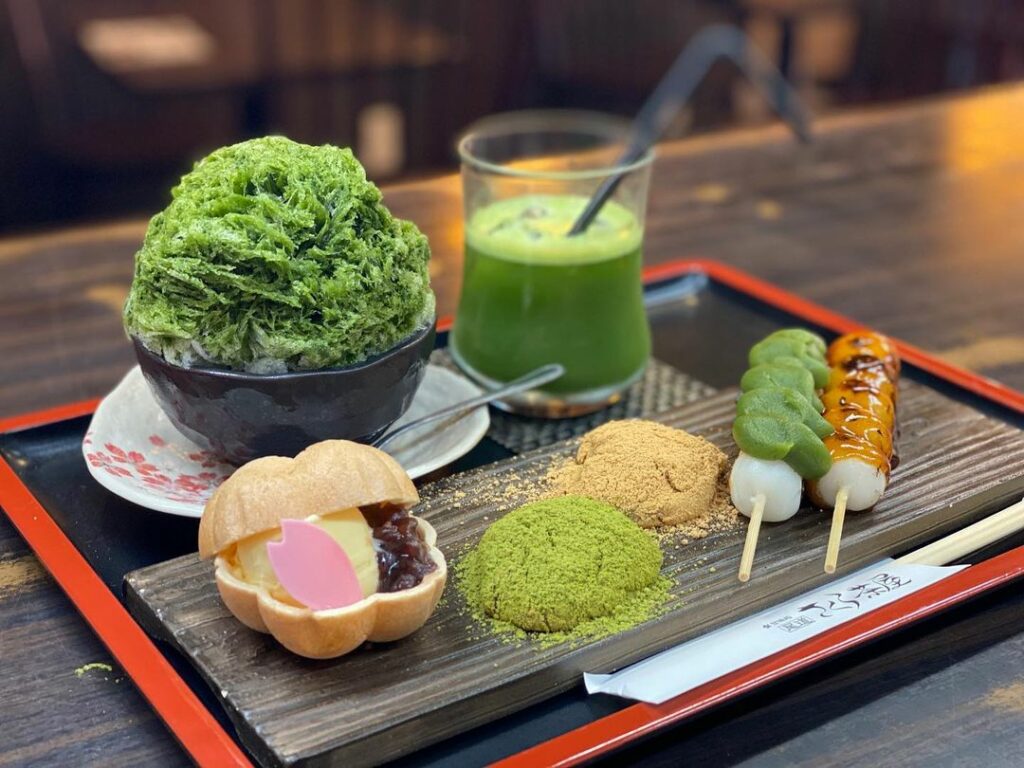 Image credit: @sakurachaya_onomichi

Opened in 2012 and situated just a stone's throw away from Onomichi Station, Sakura Chaya is the pit stop where many visitors get their wagashi fix. 
The Onomichi-born owner, who trained at a well-established Japanese confectionery store in Kyoto for 13 years, decided to open his own shop in his hometown.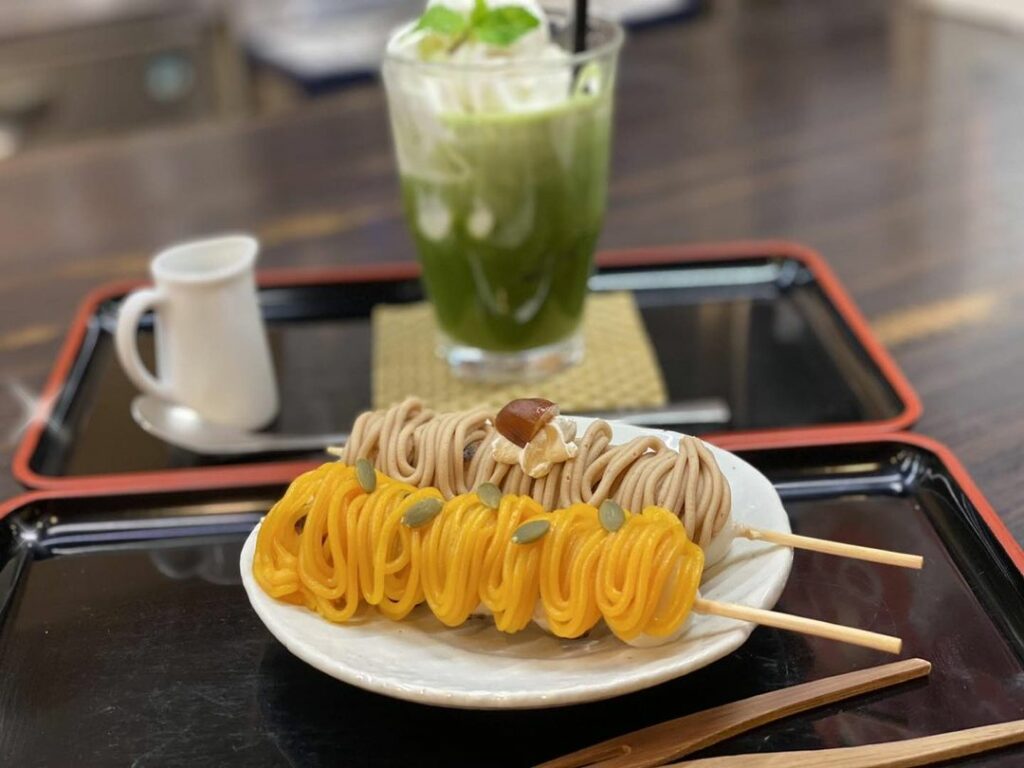 Image credit: @sakurachaya_onomichi
Sakura Chaya is perhaps most known for their grilled dango (¥173~, USD1.36), which are rice dumplings that are skewered and dipped in sauces, or topped with generous toppings such as sweet red bean paste.
Besides dango, they also have a huge variety of traditional Japanese desserts such as warabimochi (jelly-like mochi covered in kinako), zenzai (red bean soup), and even parfaits with cat motifs.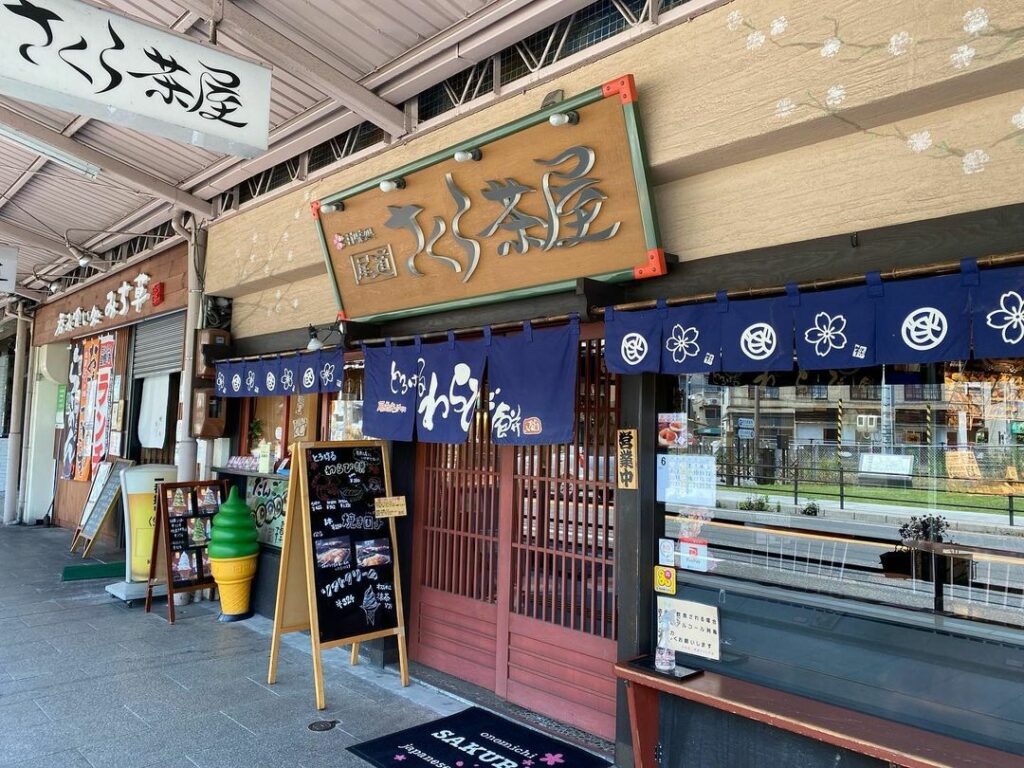 Image credit: @sakurachaya_onomichi
Most of the items served in the store are available for takeaway at a separate counter near their entrance. So if you're too full from all the eating but don't want to miss out on this shop's signature, consider getting some dango to go.
Address: 3-3 Higashigoshocho, Onomichi, 722-0036 Hiroshima
Opening hours: Thur-Mon 11AM-6PM (Closed on Tuesdays & Wednesdays)
Telephone: 0848-23-5107
Website
---
Getting there & around
---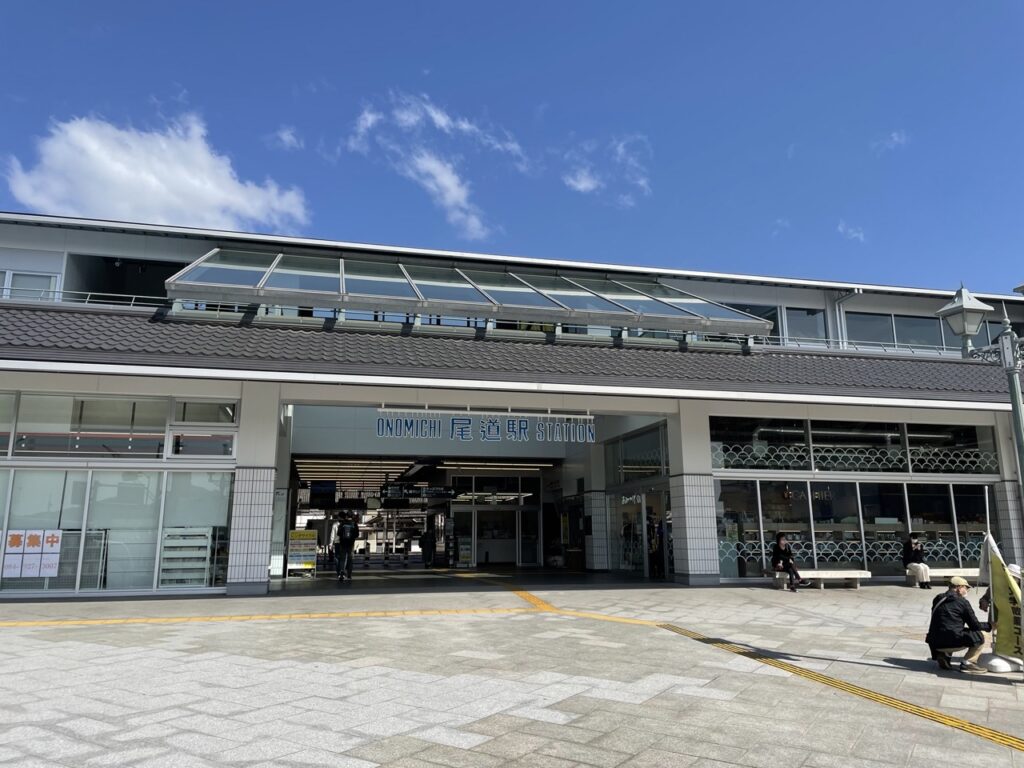 Image credit: Xiu Ting Wong 
As the small town is located in Hiroshima Prefecture, the fastest and most convenient way to Onomichi is to get on the JR Sanyo Line at Hiroshima Station. Taking about 1h 30 minutes, a one-way ride to Onomichi Station costs ¥1,520 (~USD11.98) and a transfer is required at JR Itosaki Station. 
As the major sightseeing spots are concentrated in the downtown area, visitors can explore Onomichi comfortably by foot. Alternatively, there are bicycle rental shops available near the station as well. 
---
Onomichi travel guide
---
With plenty to explore, Onomichi is a special place that warrants a return. Hopefully, this Onomichi guide will be handy in helping you discover the charms of the port town. 
For more travel guides, check out: 
---
Cover image adapted from (clockwise from top left): @mchiyan51, @yamachan5555555, @onomichi.senkouji and @sakurachaya_onomichi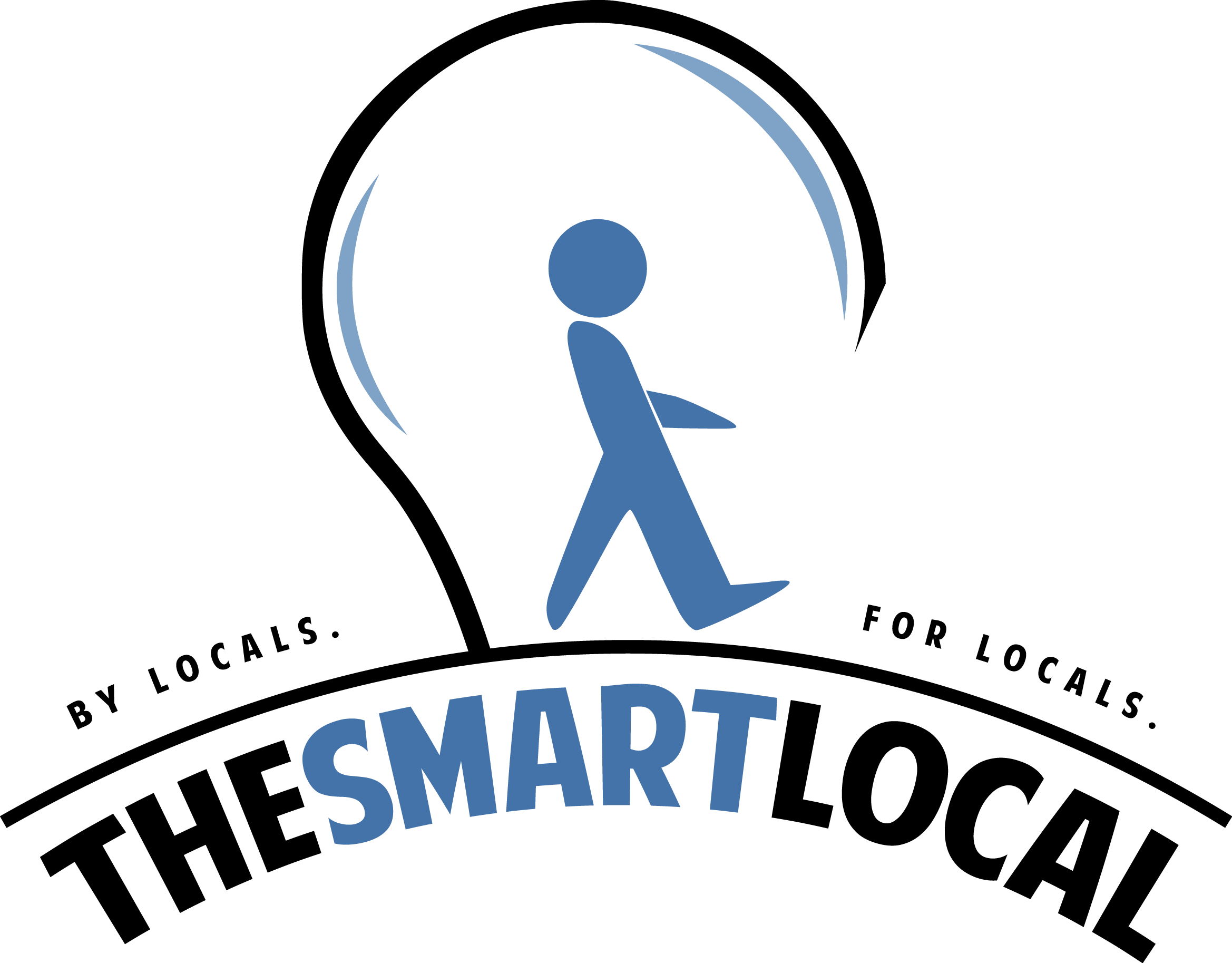 Drop us your email so you won't miss the latest news.