Samurai trash collectors
---
Japan may be known for its clean streets, but that doesn't mean it's completely litter-free. Trash, such as cigarette butts and used masks, can still be found along busy streets in metropolitan areas. To draw attention to this problem, a special group of samurai trash collectors called the Gomi Hiroi Samurai has been roaming about Tokyo, picking up trash in a dramatic fashion.
---
Defeating their greatest enemy – trash
---
If you're walking along the streets of Tokyo, you may chance upon this peculiar sight.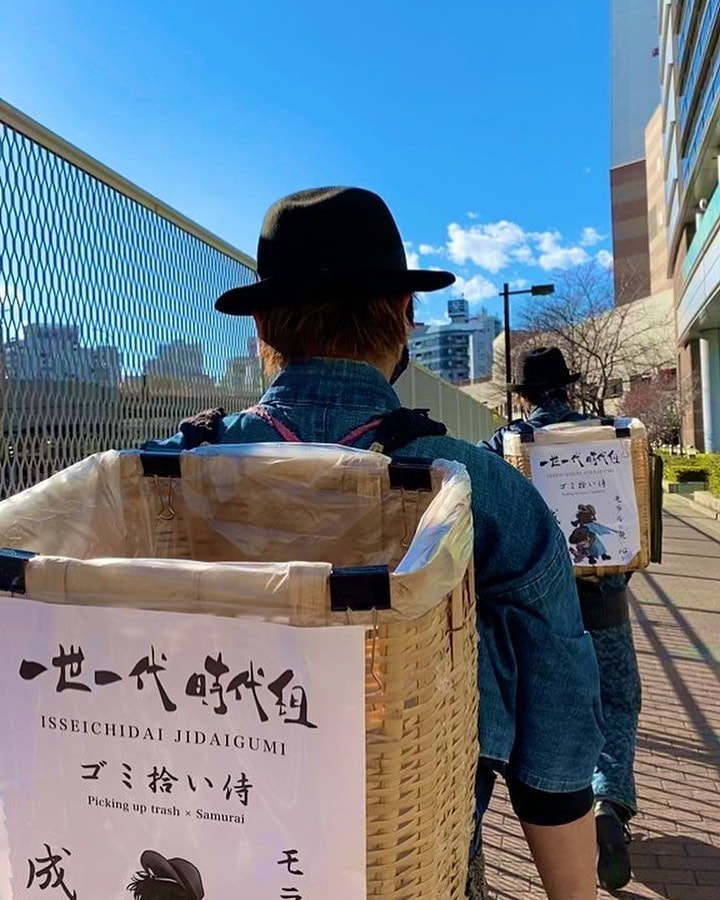 Image credit: @isseichidai_jidaigumi
A man dressed in a samurai costume stealthily approaches an empty drink can.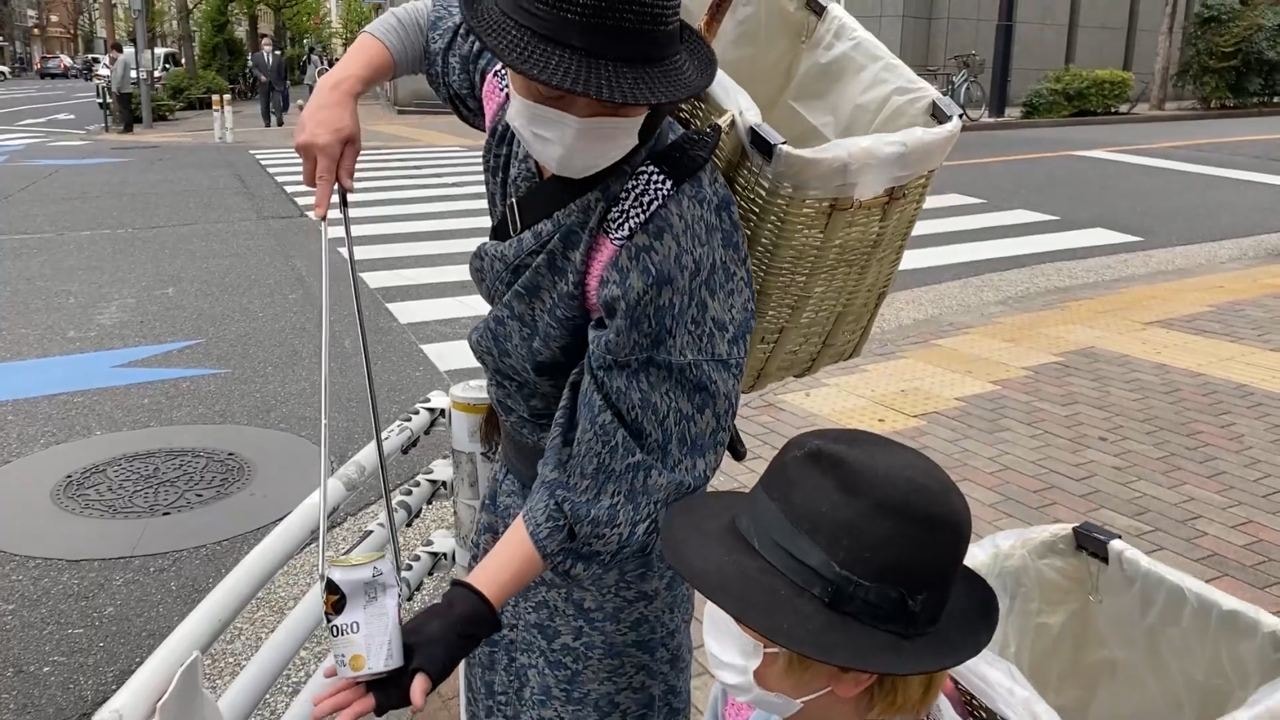 Image adapted from: ゴミ拾い侍チャンネル
Unsheathing his pair of tongs, he strikes in the blink of an eye – and the target is soon subdued. The empty can is precariously transported and eventually held captive in the wooden straw basket, which the samurai carries on his back.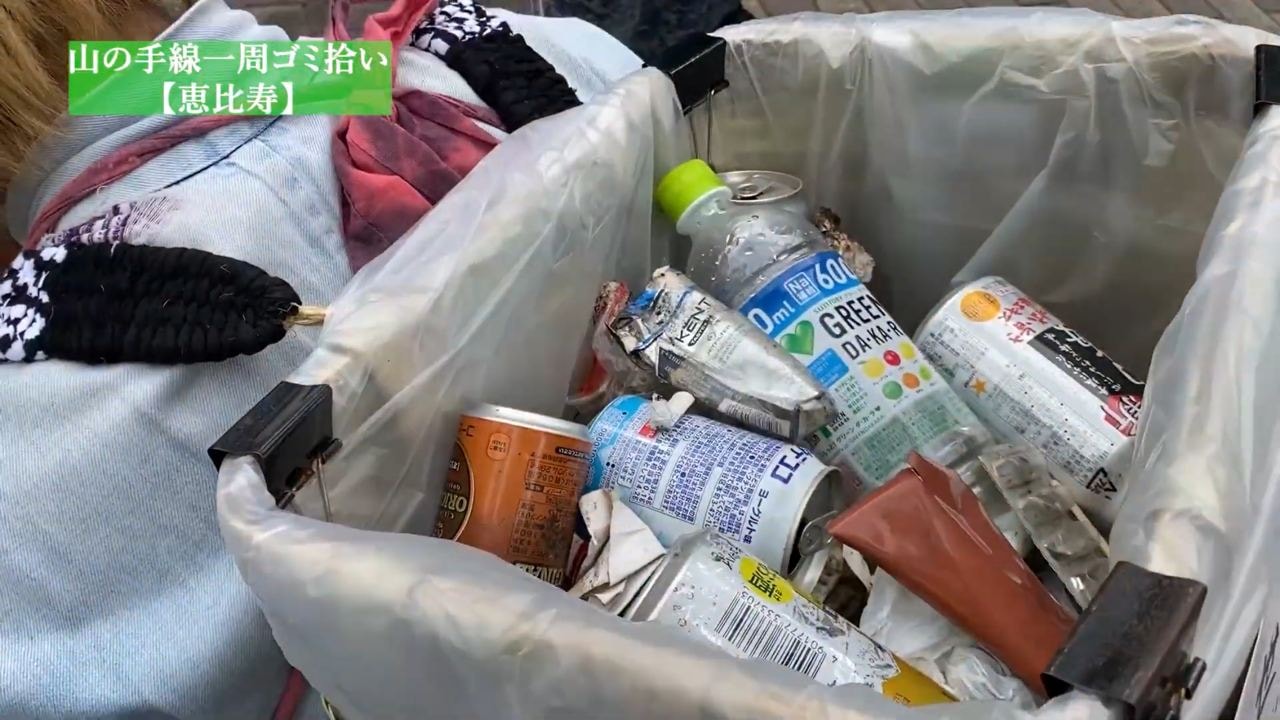 Image adapted from: ゴミ拾い侍チャンネル
The silent warrior then celebrates his victory with an iconic pose of triumph, together with his fellow teammates.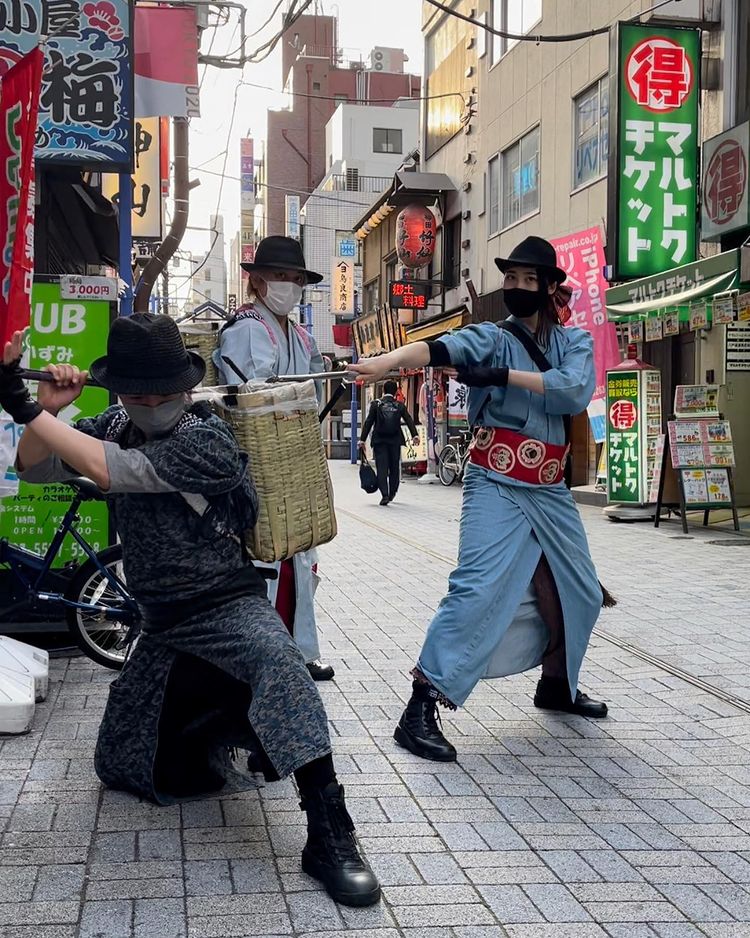 Image credit: @isseichidai_jidaigumi
What you're seeing is not a parody of a cool samurai movie. This is a group of samurai trash collectors, officially known as Gomi Hiroi Samurai (ゴミ拾い侍; litter-picking samurai).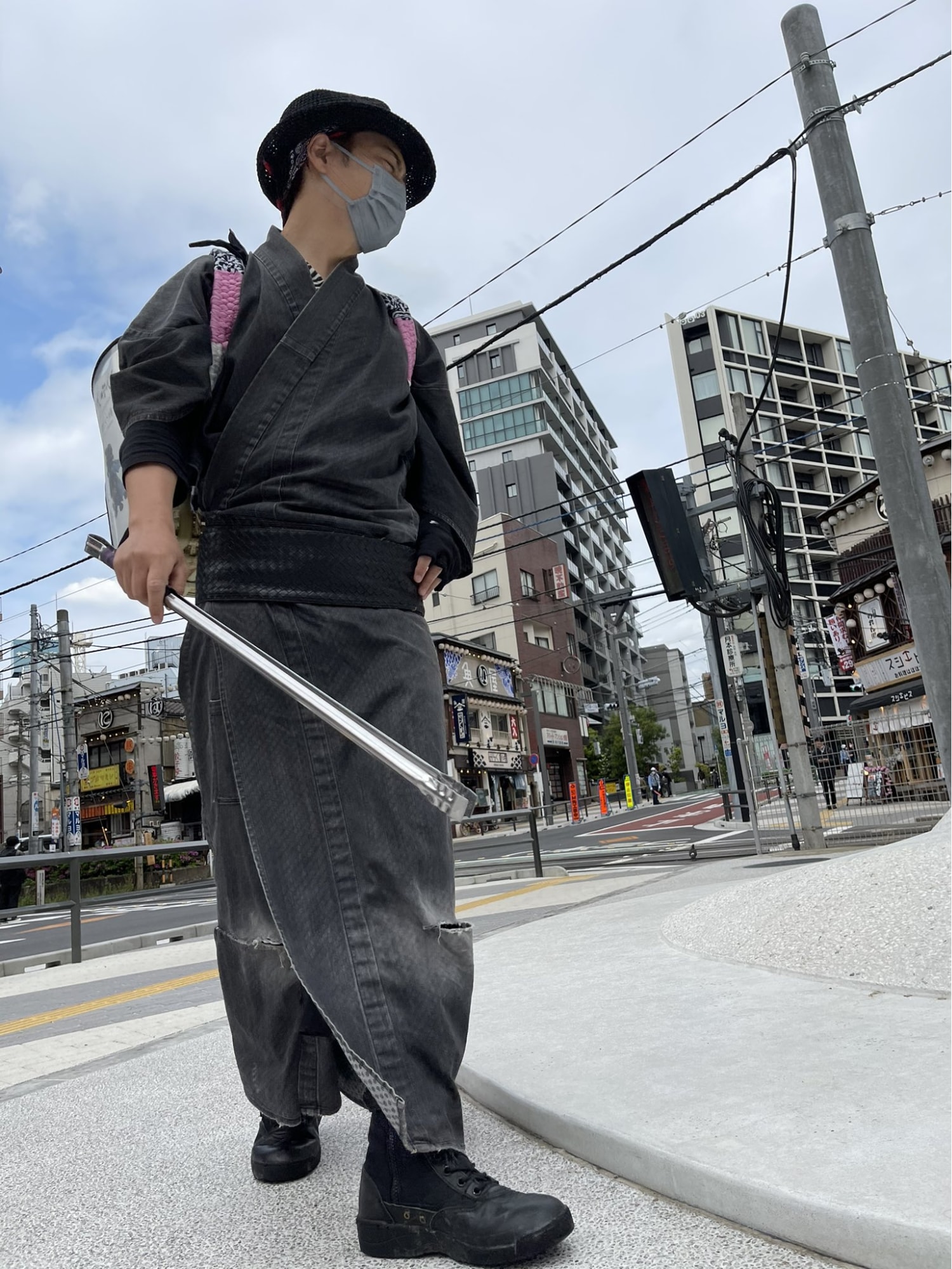 Image credit: @jidaigumi_tokyo
They're street performers who go about the streets of Tokyo to pick up litter in the most dramatic fashion possible. Their "battlegrounds" include Ikebukuro, the area outside Ebisu Station, and the district of Gotanda – and the list is ever expanding.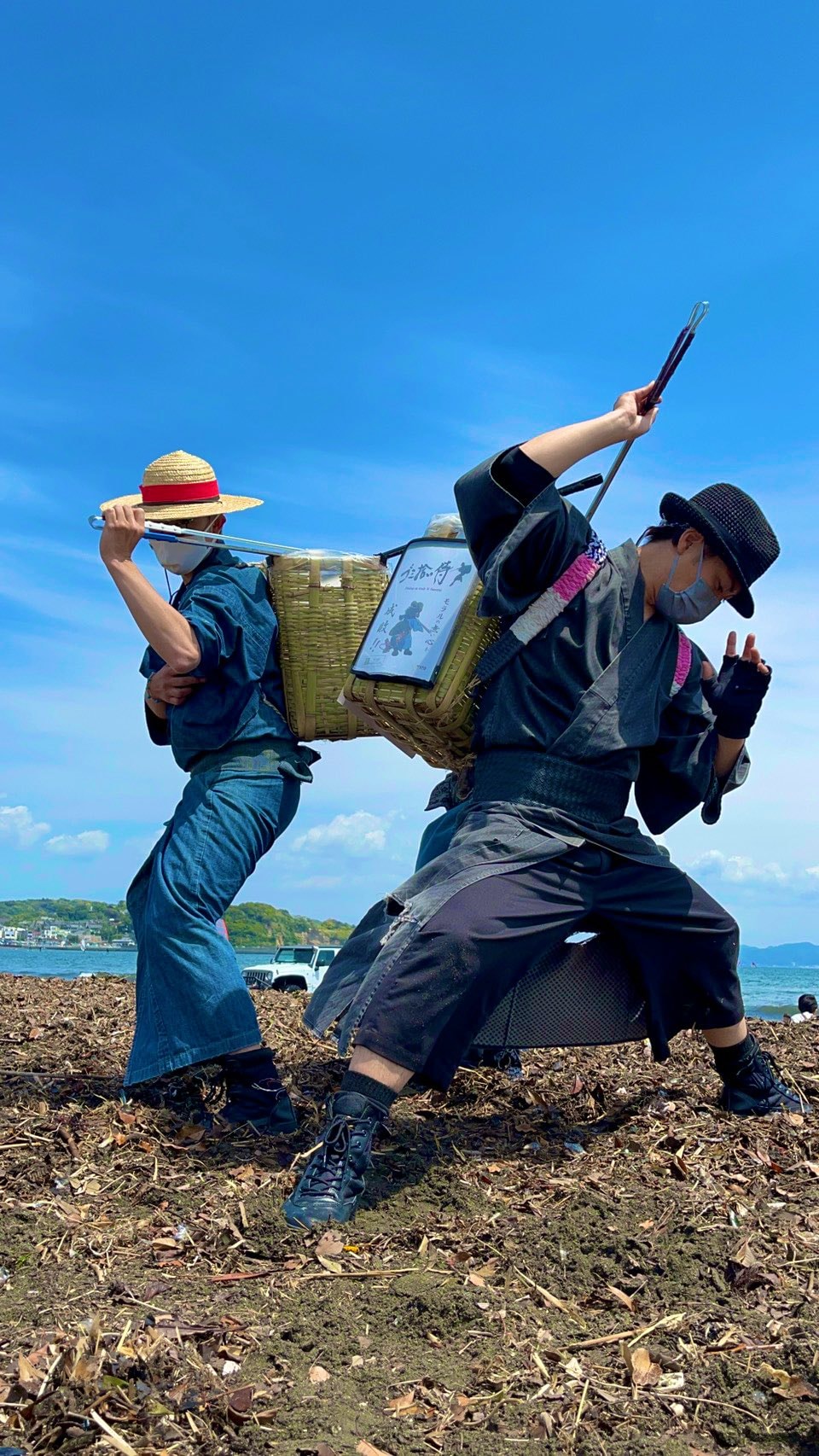 Image credit: @yushi0114
Recently, on 25th April 2021, they ventured beyond the streets to the coast along Enoshima to continue their trash-fighting journey.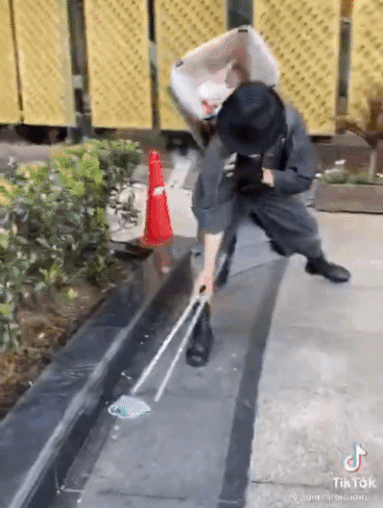 Image adapted from: @gomihiroisamurai
The group often films and shares their hilarious "performances" on their official social media accounts. On TikTok, their odd antics are brought to a new level with accompanying epic soundtracks, including Attack on Titan's opening song My War. Check out their TikTok compilation below.
Video credit: ゴミ拾い侍チャンネル
---
Part of a nationwide performance group
---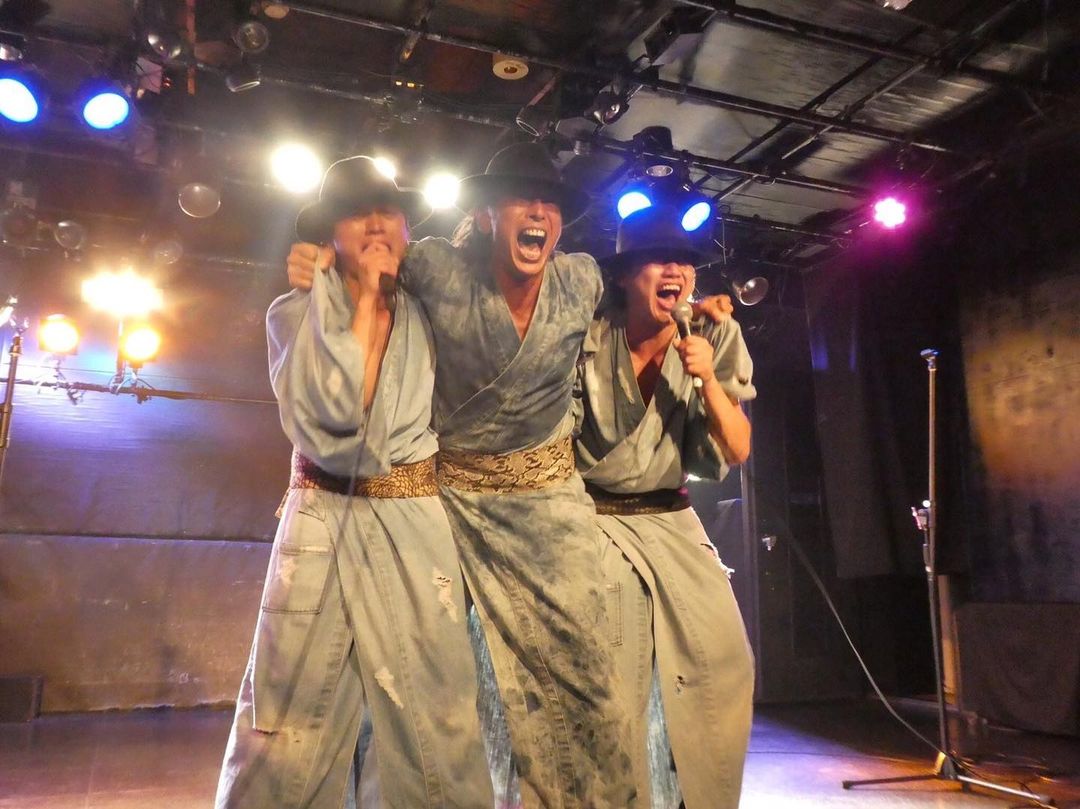 Image credit: @isseichidai_jidaigumi
Gomi Hiroi Samurai is part of a Hokkaido-based performance group called Issei Ichidai Jidaigumi, which participates in event performances across Japan.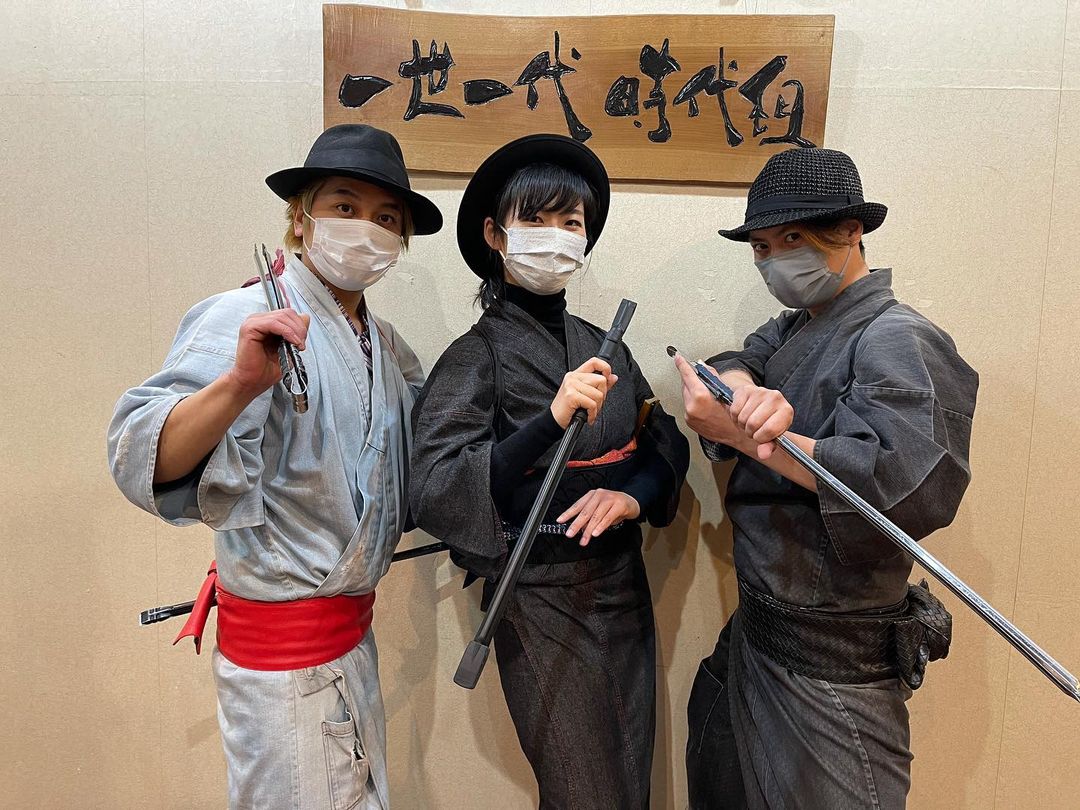 The Tokyo performers of Issei Ichidai Jidaigumi
Image credit: @isseichidai_jidaigumi
The group has divisions nationwide, and its performers in Tokyo decided to embark on this unique litter-picking venture to bring joy to the public while raising awareness about street cleanliness. Although the antics of these litter-picking samurai are meant to be comedic, they also serve as a stark reminder that Japan's cleanliness still has room for improvement.
---
Follow the adventures of these samurai trash collectors
---
The battle will not stop until all trash has been eradicated. Do follow the heroes on their trash-fighting journeys on their TikTok, Twitter, and Instagram accounts. For longer videos, check out their YouTube channel, which is updated every Saturday. But most importantly, let's do our part to keep the streets litter-free so that these samurai can take a break.
For more news, check out:
---
Cover image adapted from: @jidaigumi_tokyo and @yushi0114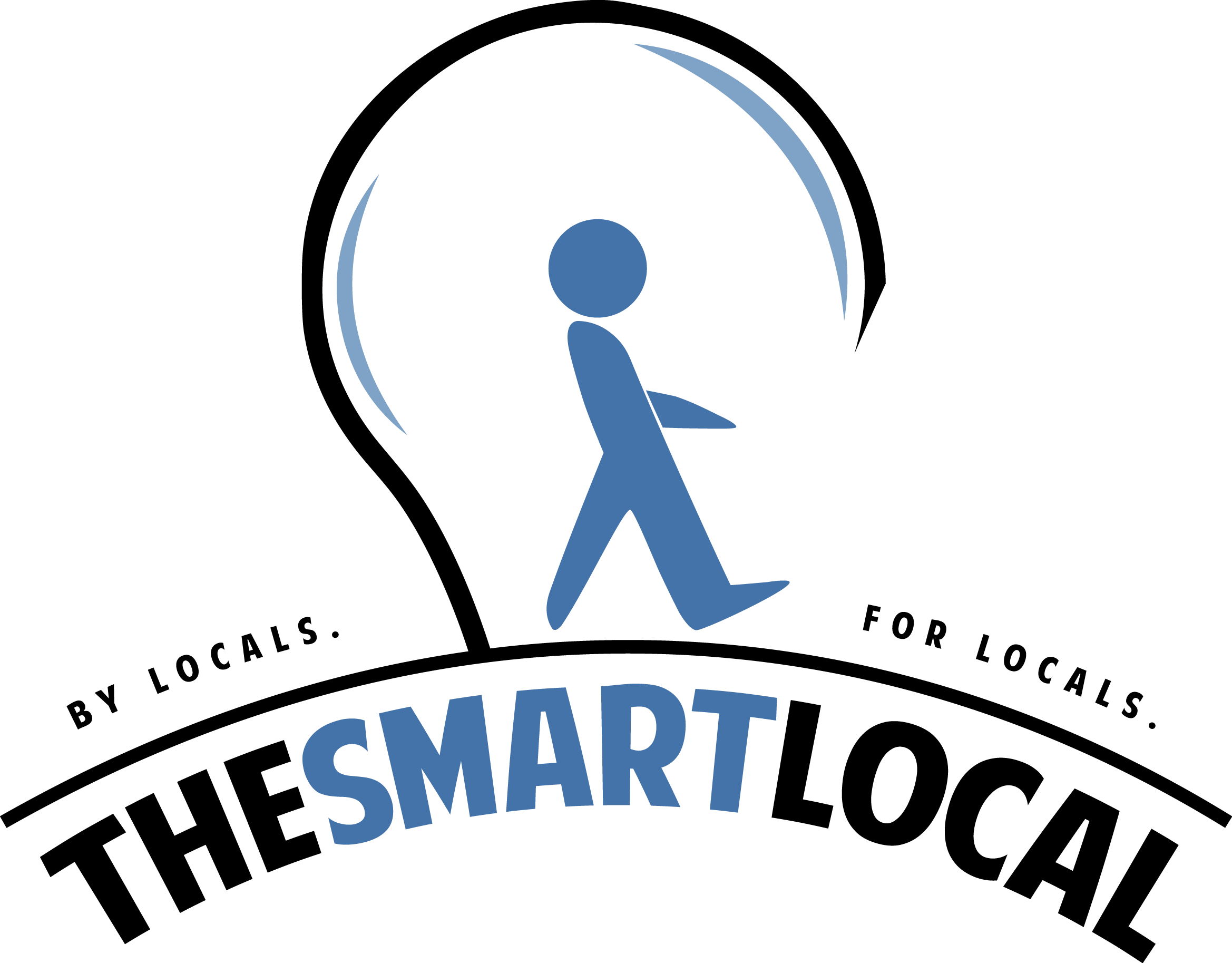 Drop us your email so you won't miss the latest news.