Genshin Impact banners at Ikebukuro Station
---
Ikebukuro Station has been transformed into a dreamland for all Genshin Impact fans. Decorated with multiple banners of the popular characters like Zhongli and Xiao, the train station almost looks like a game convention. 
While these banners may seem like normal game advertisements to the everyday commuter, international fans have been going wild over this mini Genshin Impact exhibition.
---
Genshin Impact meets Ikebukuro Station
---
Meant to advertise the game, the Genshin Impact banners can be found at the east exit of Ikebukuro Station, hanging from the ceiling and decorating the walkways.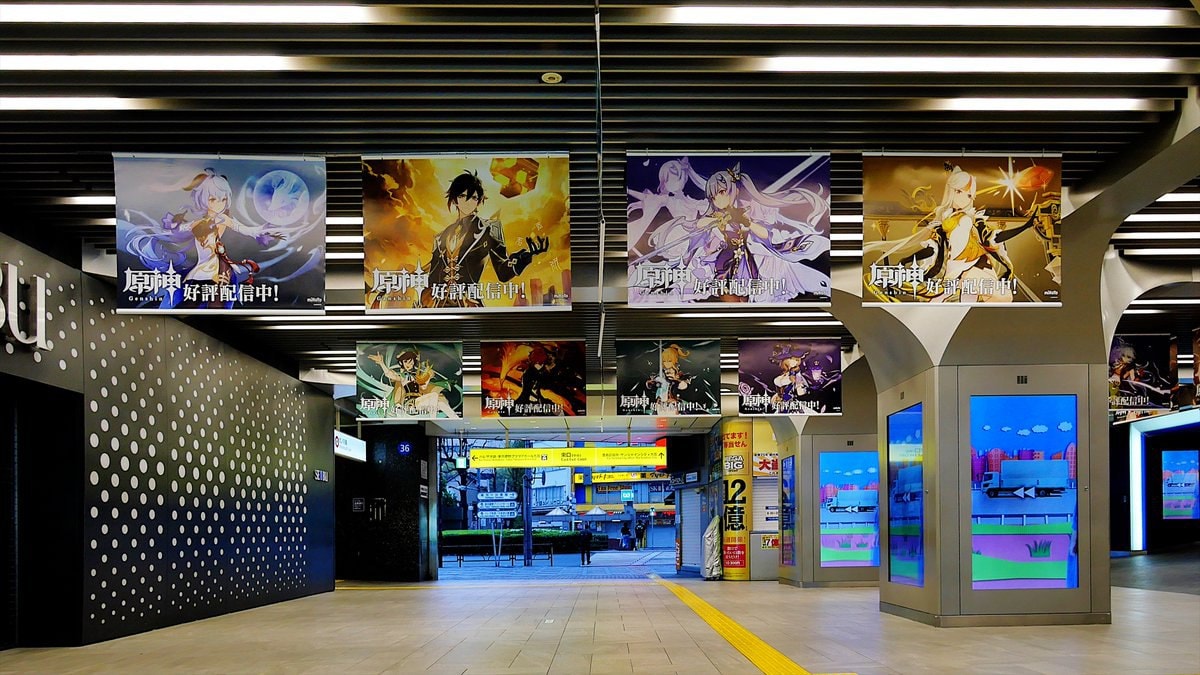 Image credit: @sephiroticvm
The wall scrolls that hang from the ceiling feature various in-game characters. Amongst the 5* characters, you can find the resident broke archon Zhongli, the charming "Cocogoat" Ganyu, and also the God of Freedom Venti, whose special event concluded recently. 4* characters, such as Rosaria and Razor, also get their well-deserved displays.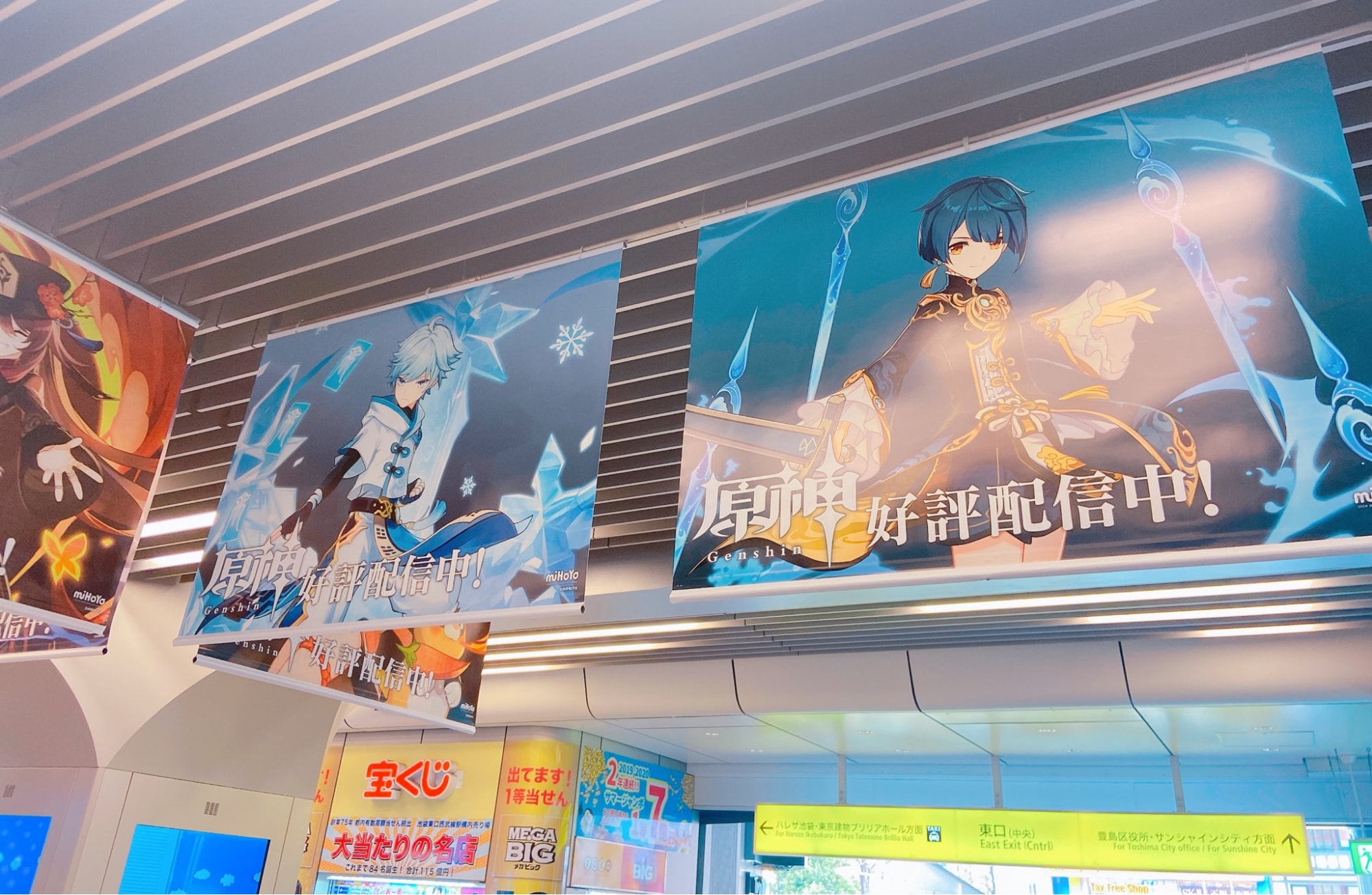 Image credit: @mi_gensin
Fans who "ship" Xingqiu and Chongyun found additional amusement in the neighbouring placements of their banners.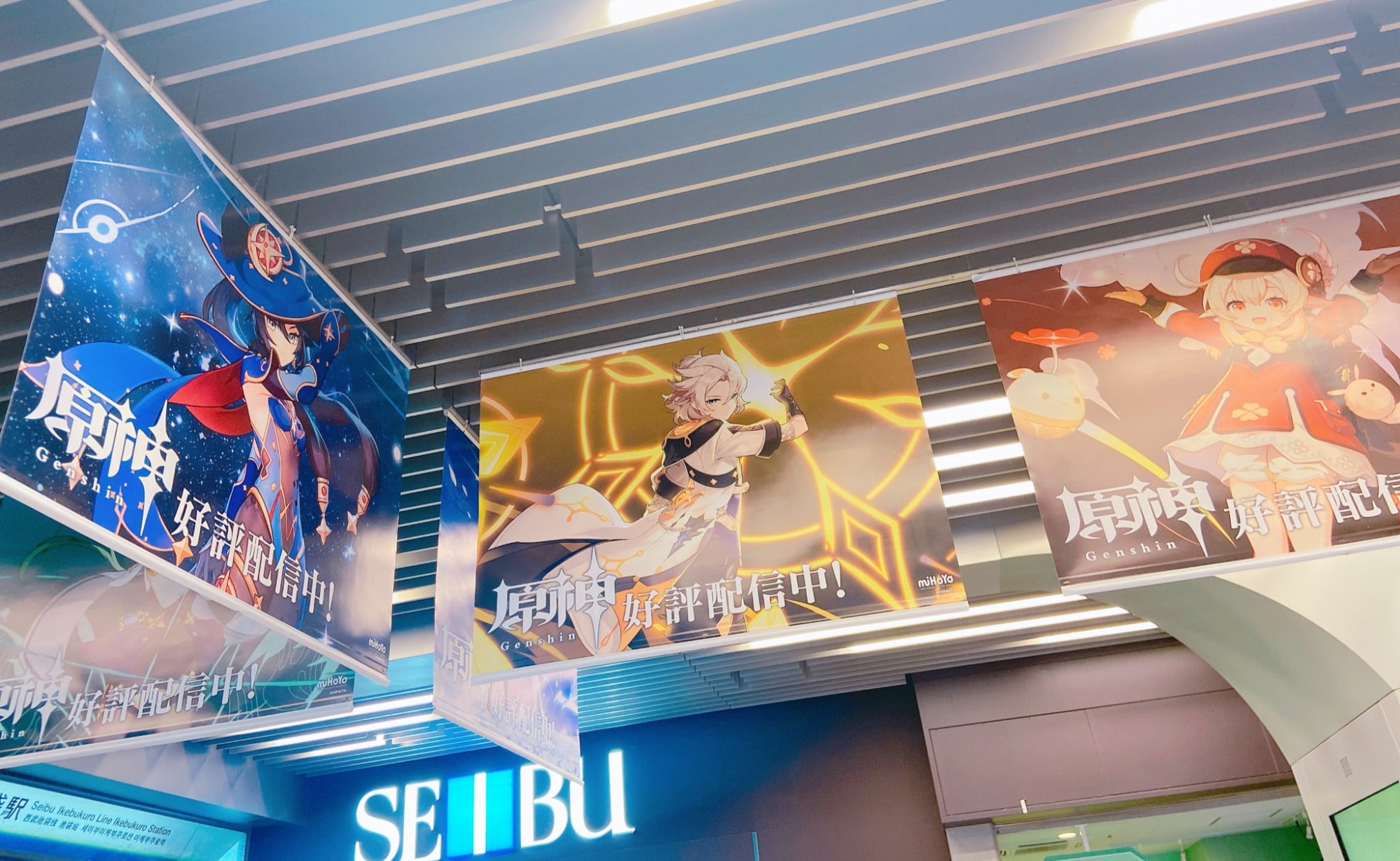 Image credit: @mi_gensin
The banners of the unofficial sibling pair, Albedo and Klee, are also next to each other.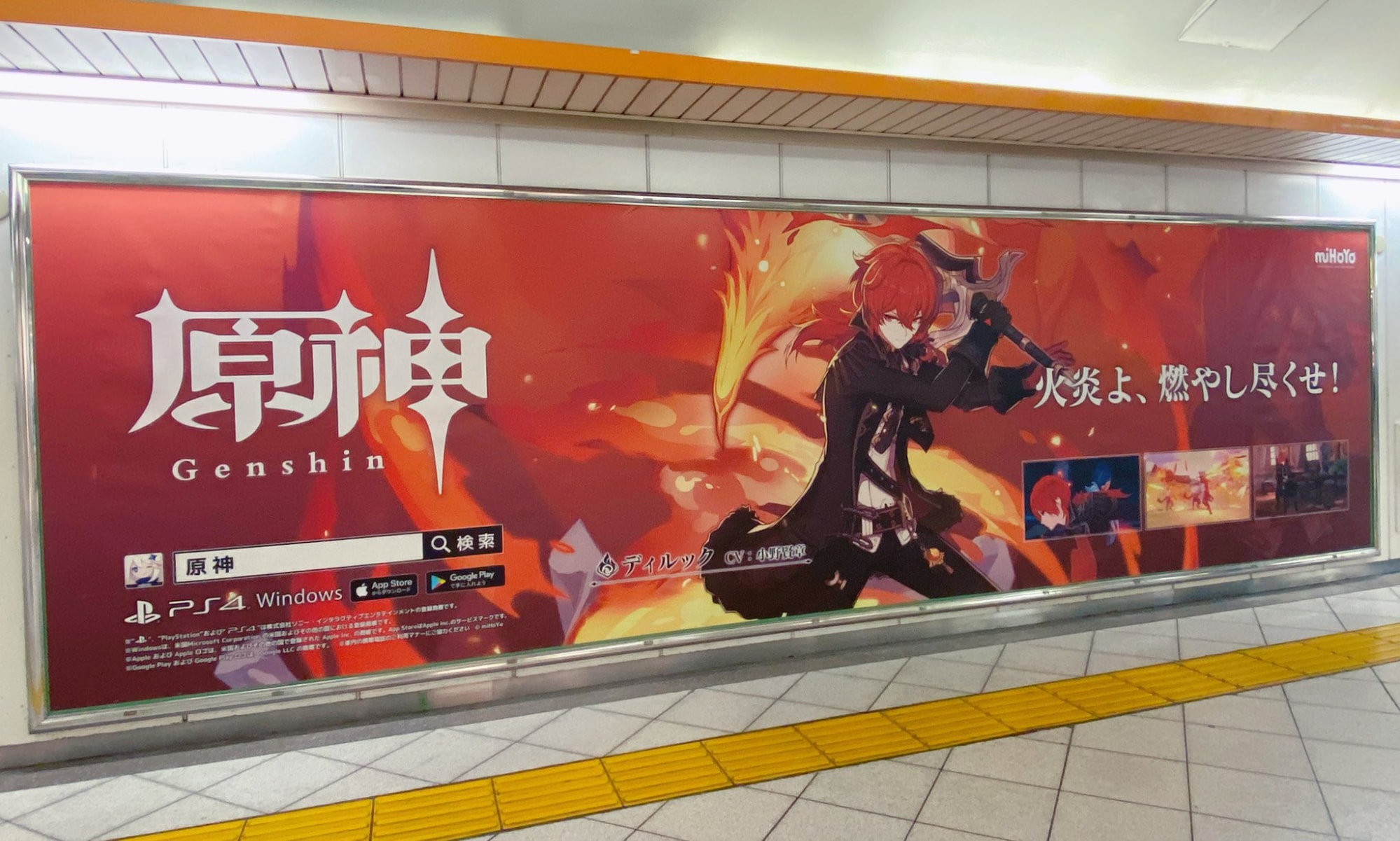 Diluc's banner
Image credit: @chibi_wtwt
Along the walkways of the station, you will chance upon panoramic banners of popular characters Childe and Diluc.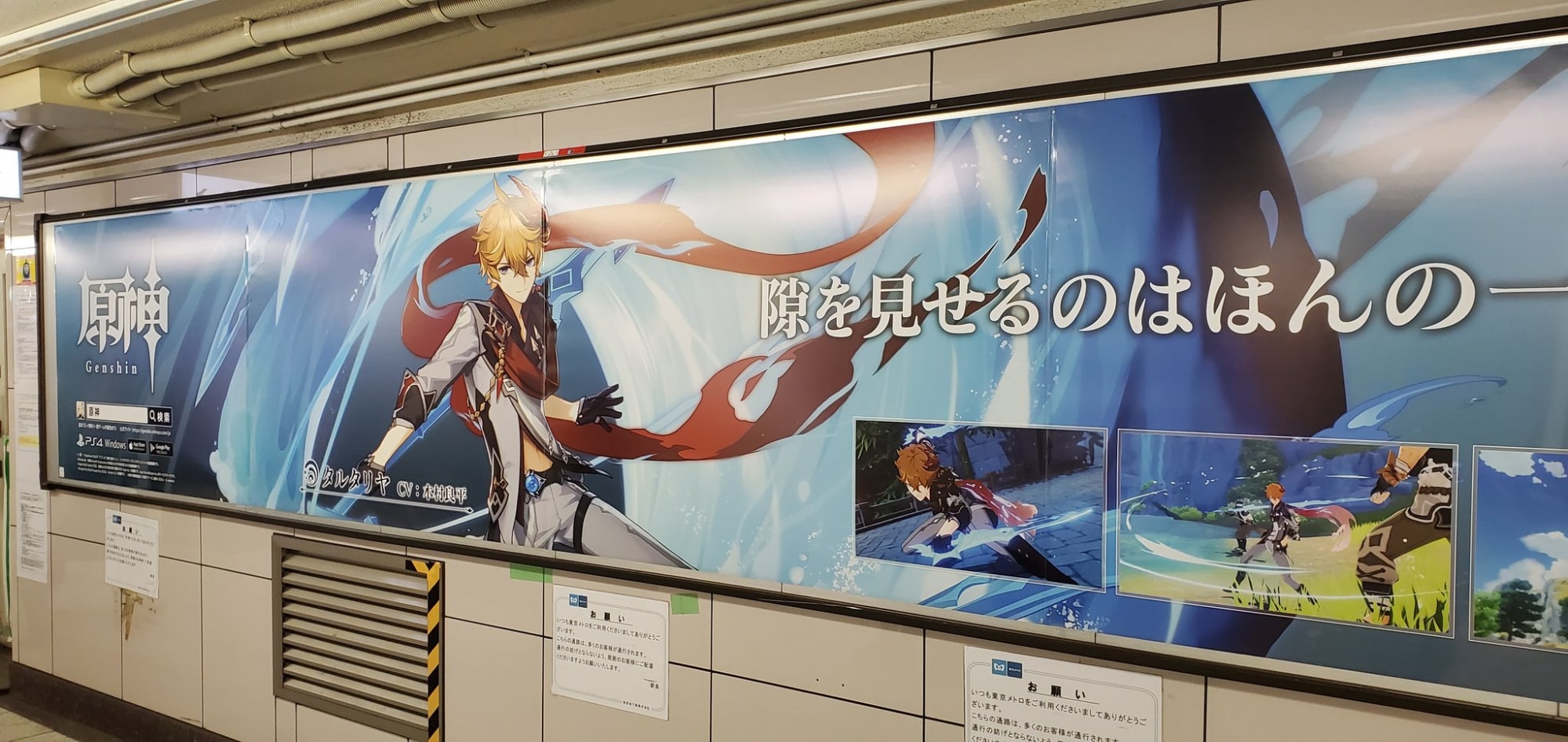 Childe's banner
Image credit: @LNGppj07bMrslvg
The Fatui Harbinger's feature is not surprising, considering that his in-game banner will be released in the evening of 6th April 2021 for the Asia server.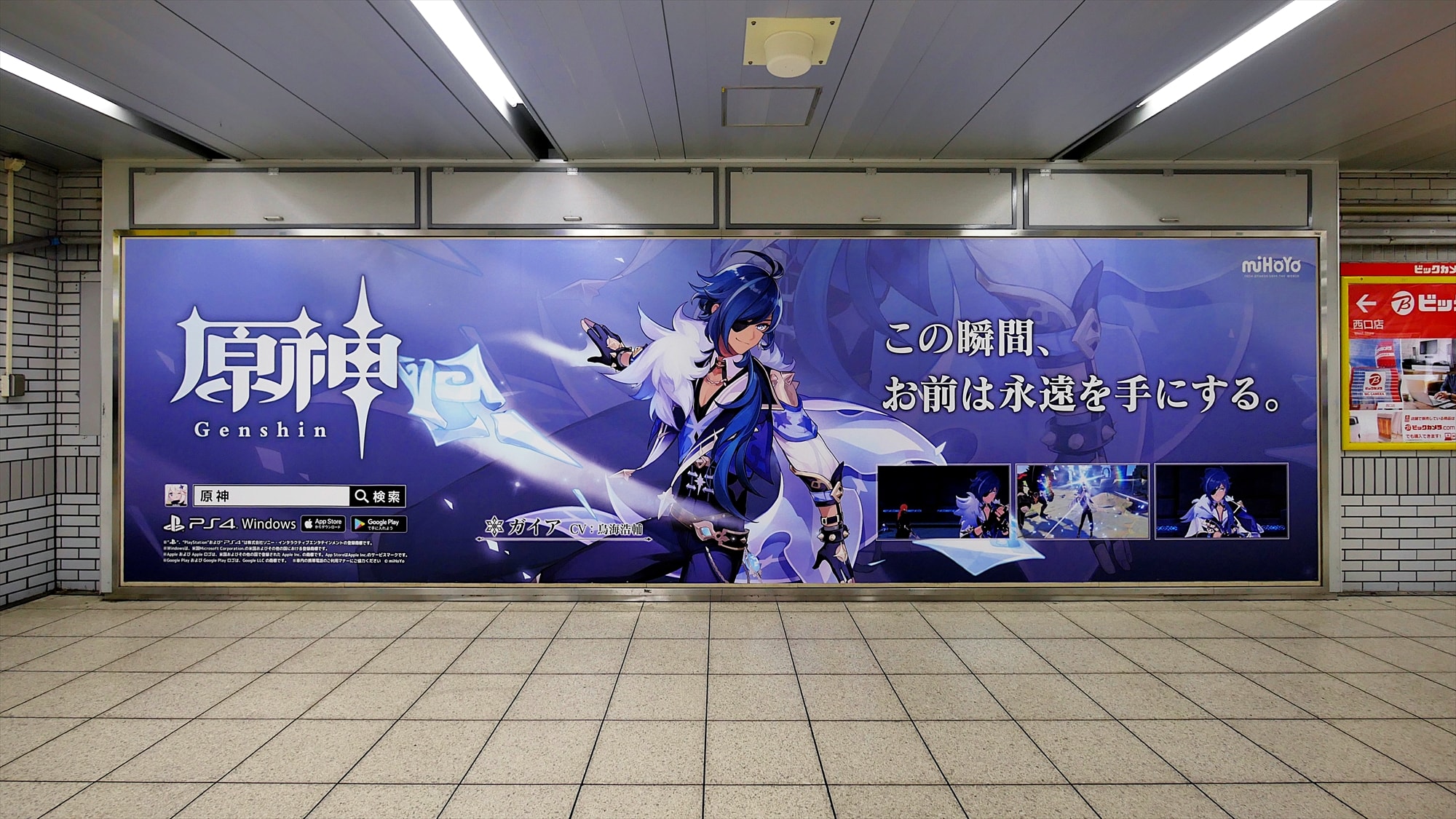 Image credit: @sephiroticvm
Just yesterday, observant fans noticed the addition of Kaeya's banner and welcomed it with great delight. The Chivalry Captain certainly deserves his own physical banner given his popularity. Unfortunately, we still don't see him in in-game banners though. 
---
What is Genshin Impact
---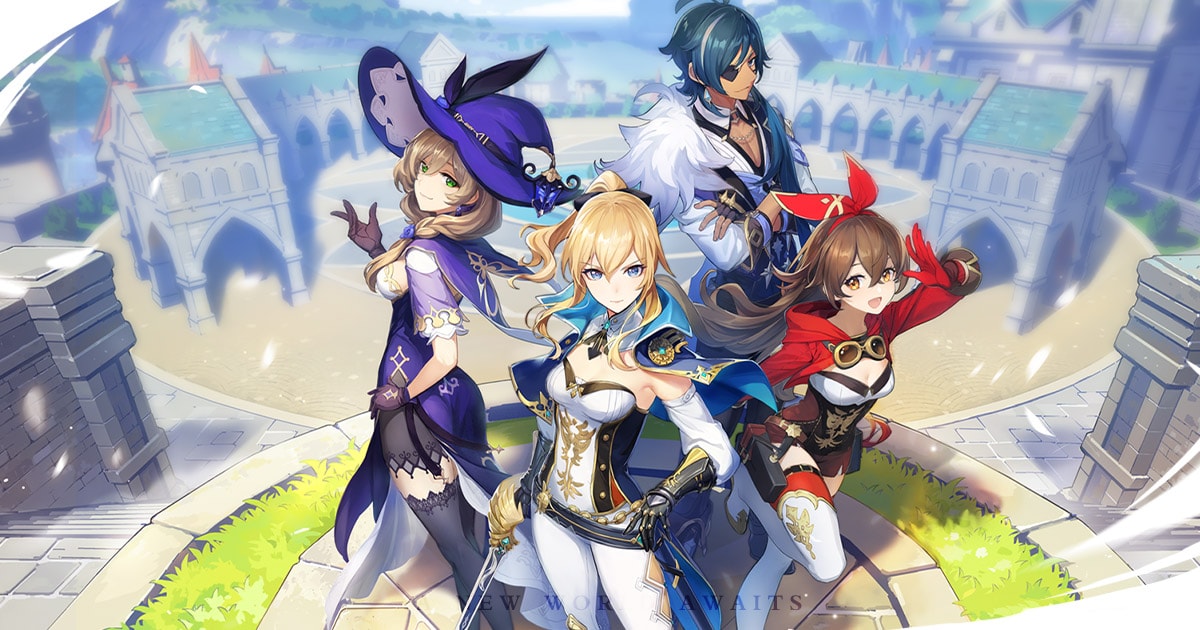 Image credit: miHoYo
Genshin Impact is an open world game developed by Chinese company miHoYo. It blew up in popularity globally, with Japan being its 2nd largest consumer base after China, and has remained a buzz ever since its release on 28th September 2020.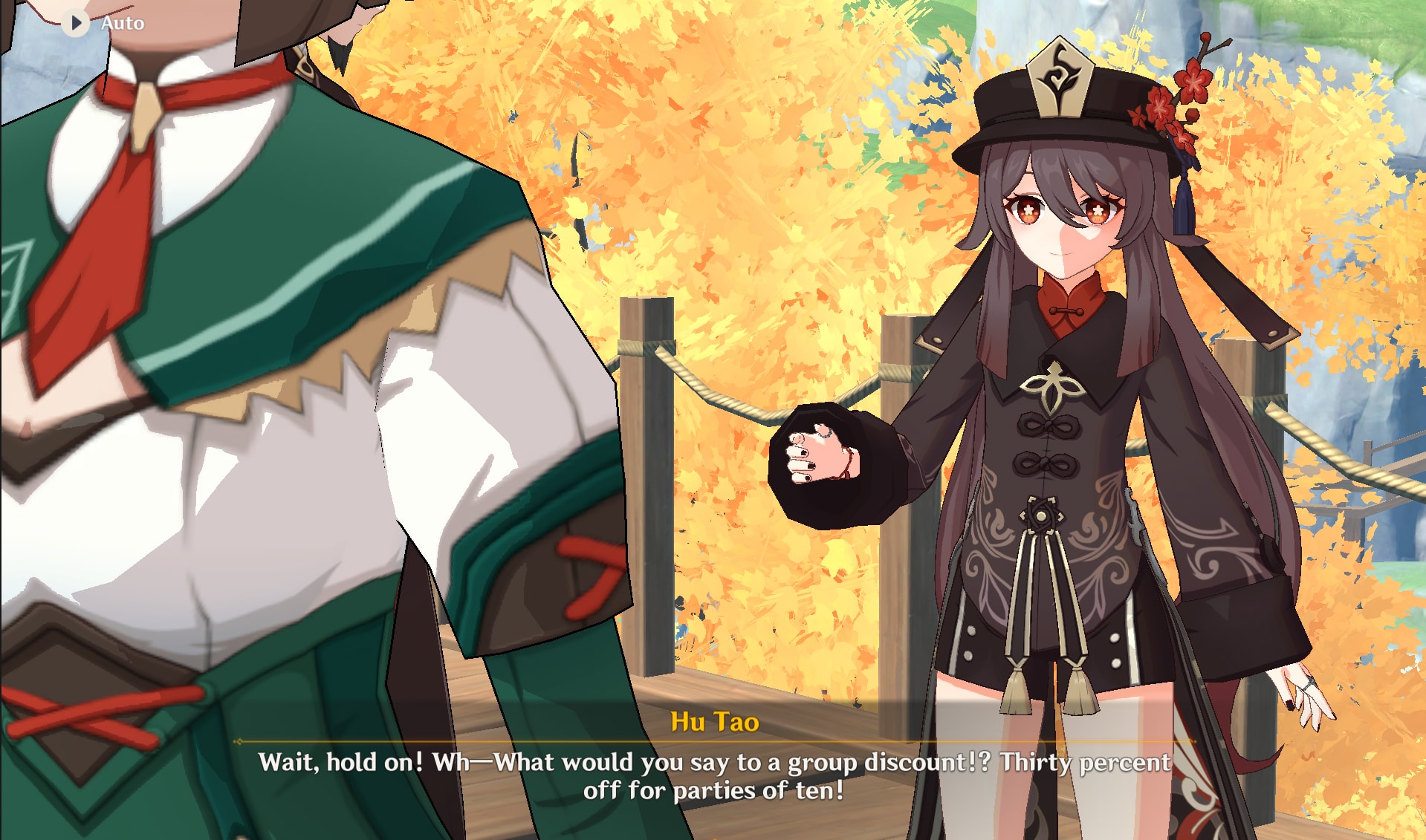 Image adapted from: miHoYo
Players have to complete quests, explore the open world, and fight monsters. While this may sound like any other open world game, Genshin Impact has achieved its success by painstakingly investing in the graphics and music. In addition, its characters feature intricate models and interesting backstories.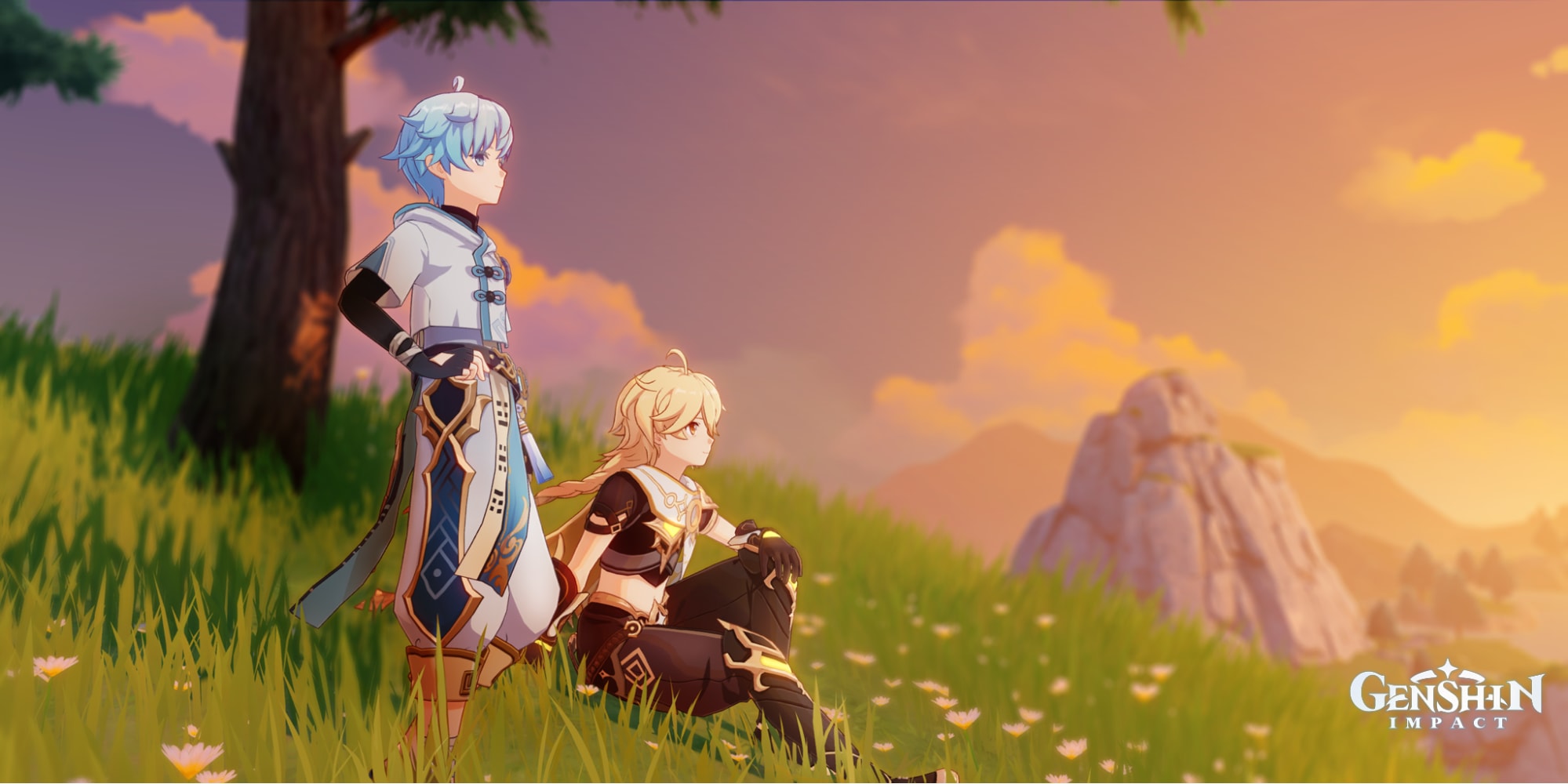 Image adapted from: miHoYo
This is why so many fans are willing to continue playing the game and even spend real money to obtain certain in-game characters. If you'd like to learn more about the game, check out the official website.
---
Reactions of fans in Japan and internationally
---

Image adapted from: @7tomato9
The banners at Ikebukuro Station have caused a buzz online. Japanese fans are surprised that there are so many posters at Ikebukuro Station and some fans, including Twitter user @7tomato9, are considering making a special trip down to the station just to see this visual fest.

Image adapted from: @ventiwisp
Meanwhile, the international community wails in envy. Some Twitter users, such as @ventiwisp, have expressed their desire to obtain the wall scrolls.
---
Genshin Impact takes over Ikebukuro Station
---
It's not the first time such Genshin Impact visuals have graced Ikebukuro Station. However, over the past 2 weeks, there has been a significant increase in the number of game banners at the train station, transforming the public space into a mini Genshin Impact exhibition. 
If you want to visit Ikebukuro Station but need some help navigating Tokyo's complex transportation network, check out our article here.
For more news, check out:
---
Cover image adapted from: @AssaultHeart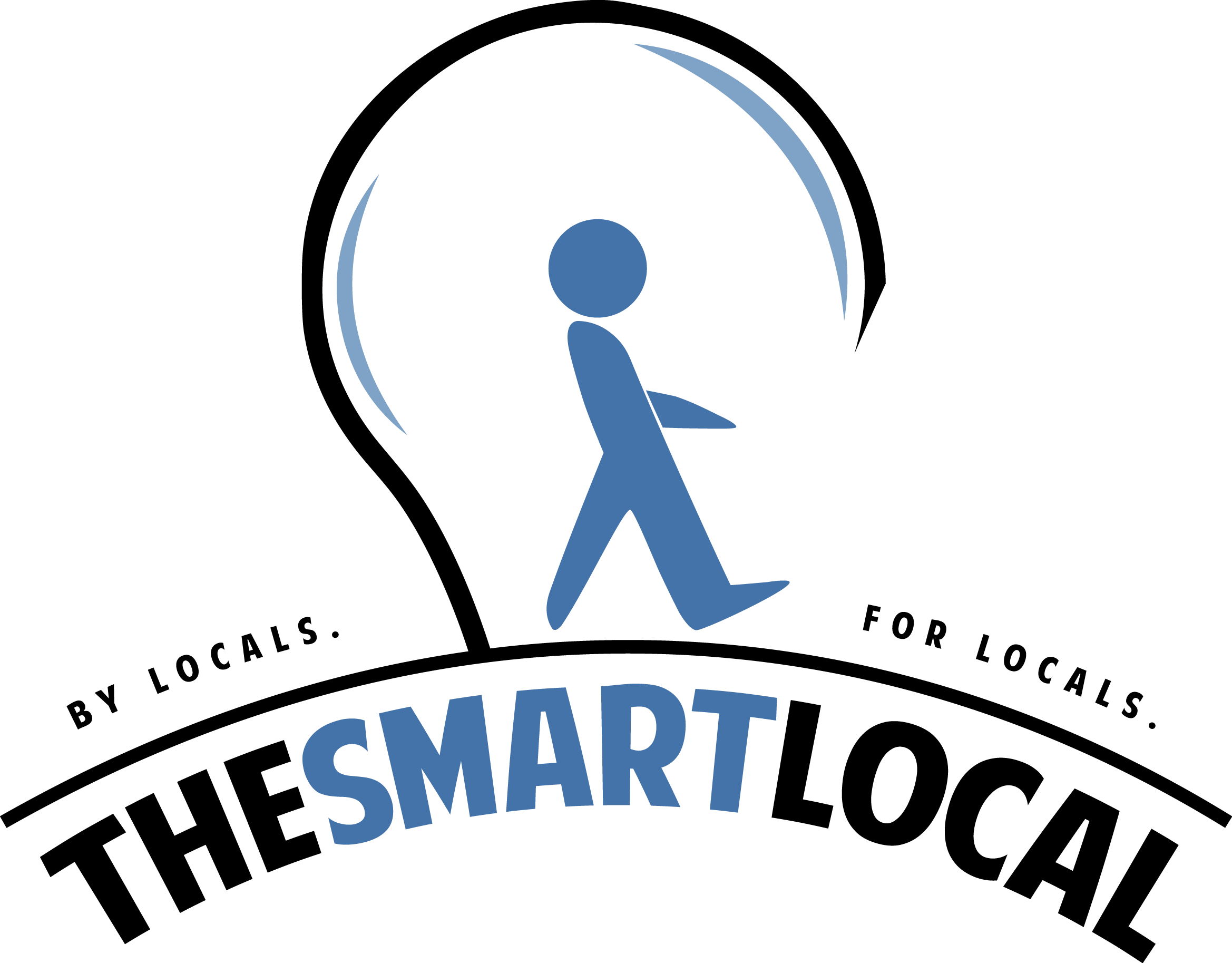 Drop us your email so you won't miss the latest news.