FamilyMart releases "Convenience Wear"
---
Japanese convenience stores are famous for offering an incredible range of products and services. On 23rd March 2021, FamilyMart reinforced this fact with the nationwide release of its own line of clothing, "Convenience Wear". Now, getting yourself a new shirt or a pair of socks is more convenient than ever.
---
Products include casual wear, underwear & accessories
---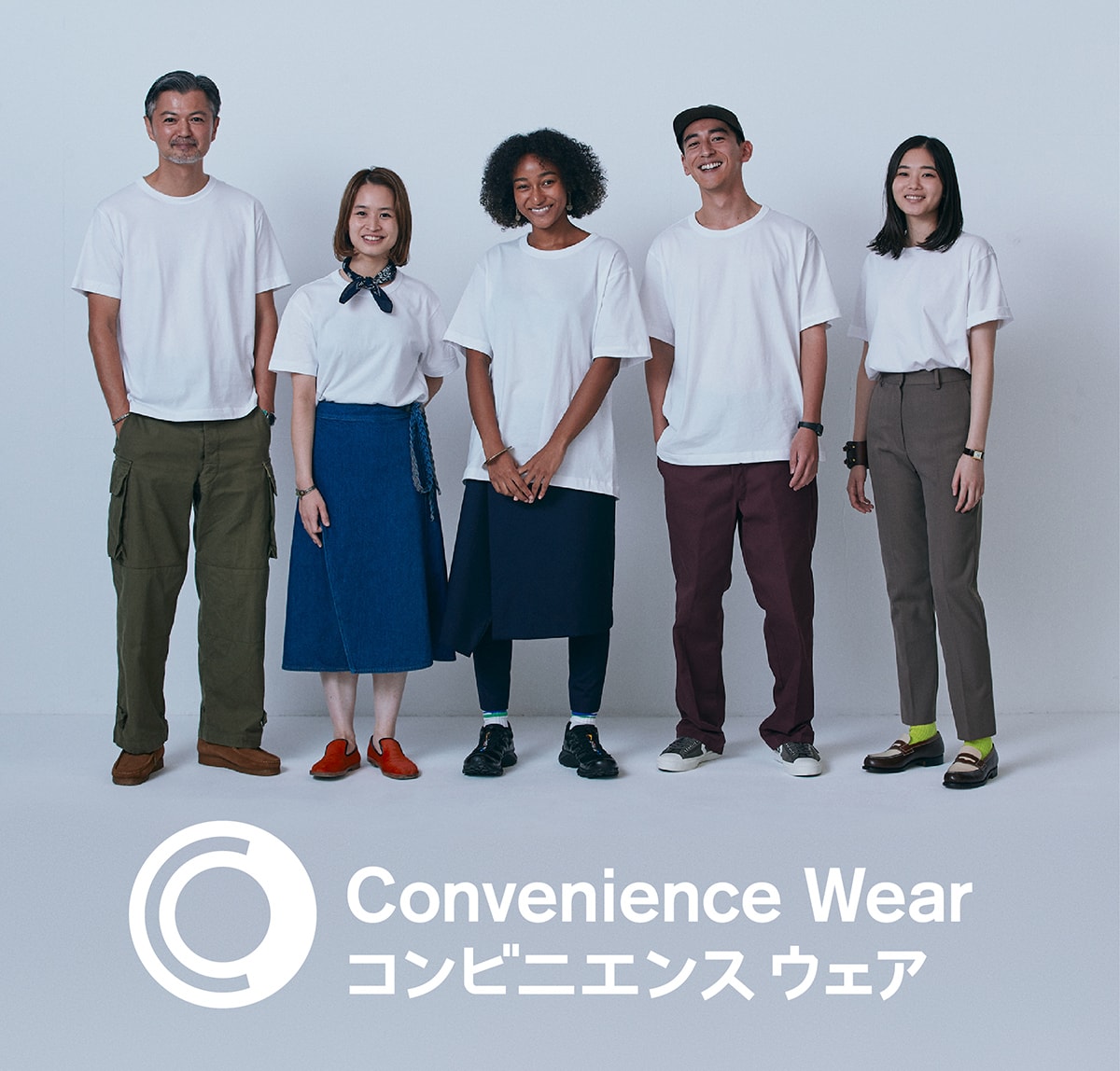 Image credit: FamilyMart
The "Convenience Wear" series features T-shirts, tank tops, briefs, socks, towels, and even eco-bags.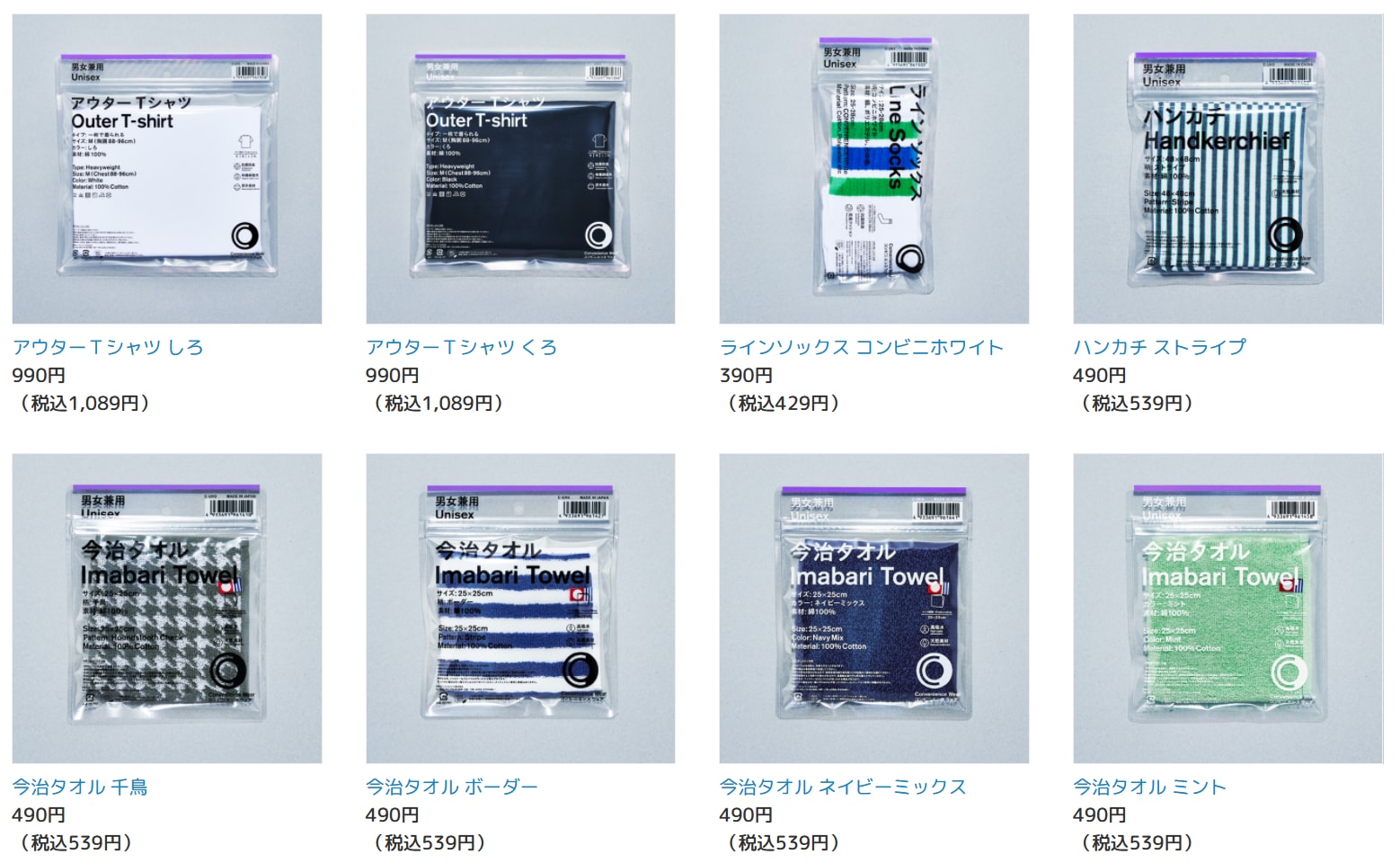 Image adapted from: FamilyMart
True to its name, the price of the series is also "convenient" for all. Prices range from ¥429 (~USD3.88) for a pair of socks to ¥1089 (~USD9.84) for a cotton T-shirt.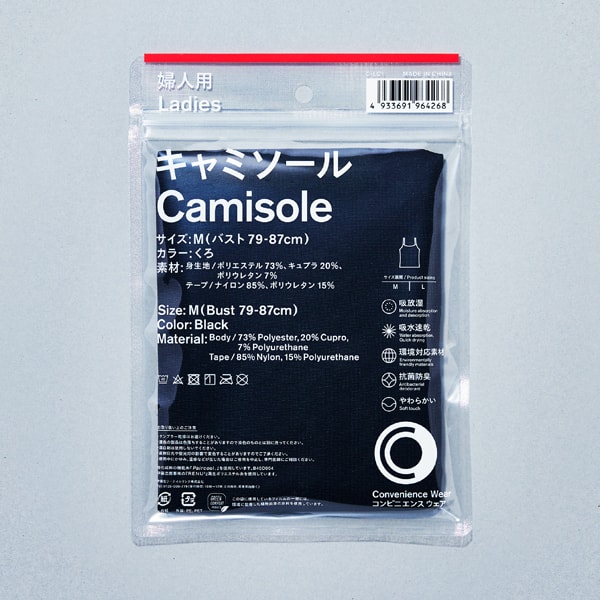 The black camisole is made of Paircool and contains recycled polyester
Image credit: FamilyMart
There's no need to be skeptical about the products' quality either. The clothing line uses materials such as 100% organic cotton and Paircool, a breathable and silky material made with recycled polyester. This means that the products are not only of good quality, but they're also sustainable.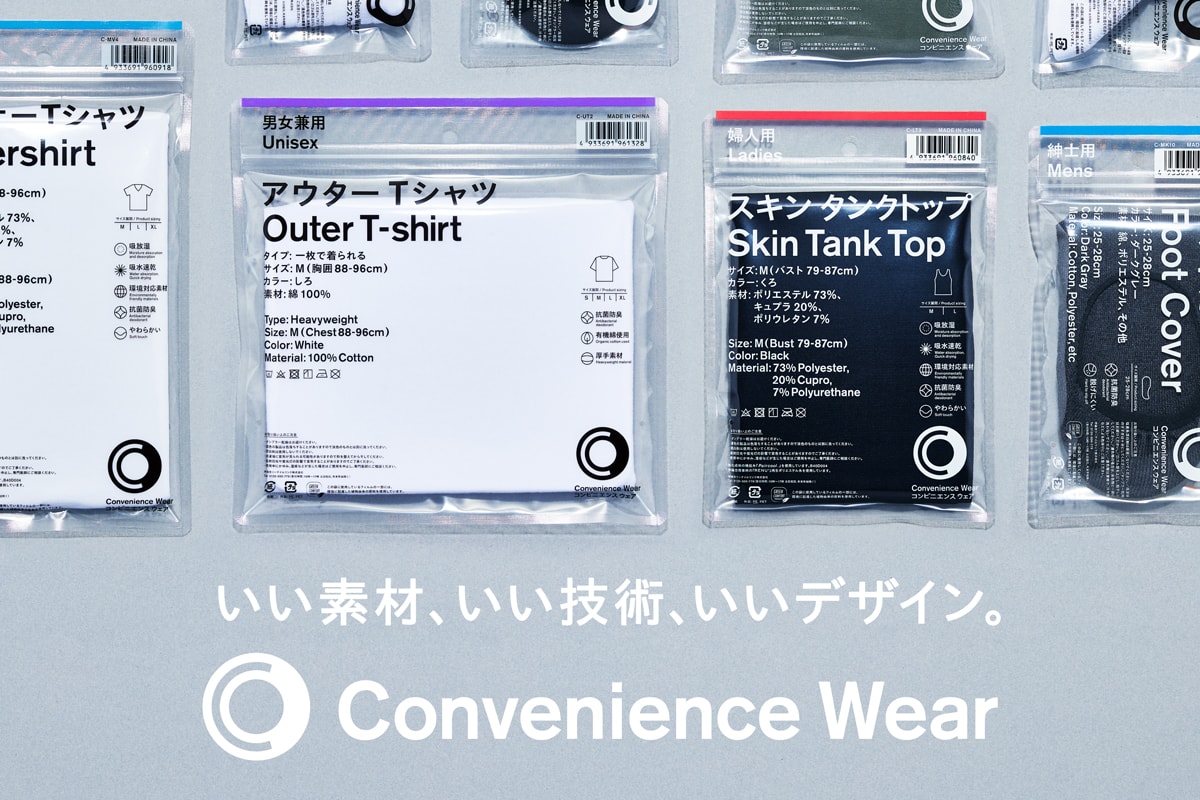 Image credit: FamilyMart
The "Convenience Wear" series originally included 68 products. However, some products had to be recalled following public criticism over the problematic usage of "hadairo" (肌色; beige), which directly translates to "skin-coloured" and was labelled as such, on the packaging of beige-coloured products. 
The remaining products are still available for purchase. Check out the full range of products here.
---
The designer and concept behind "Convenience Wear"
---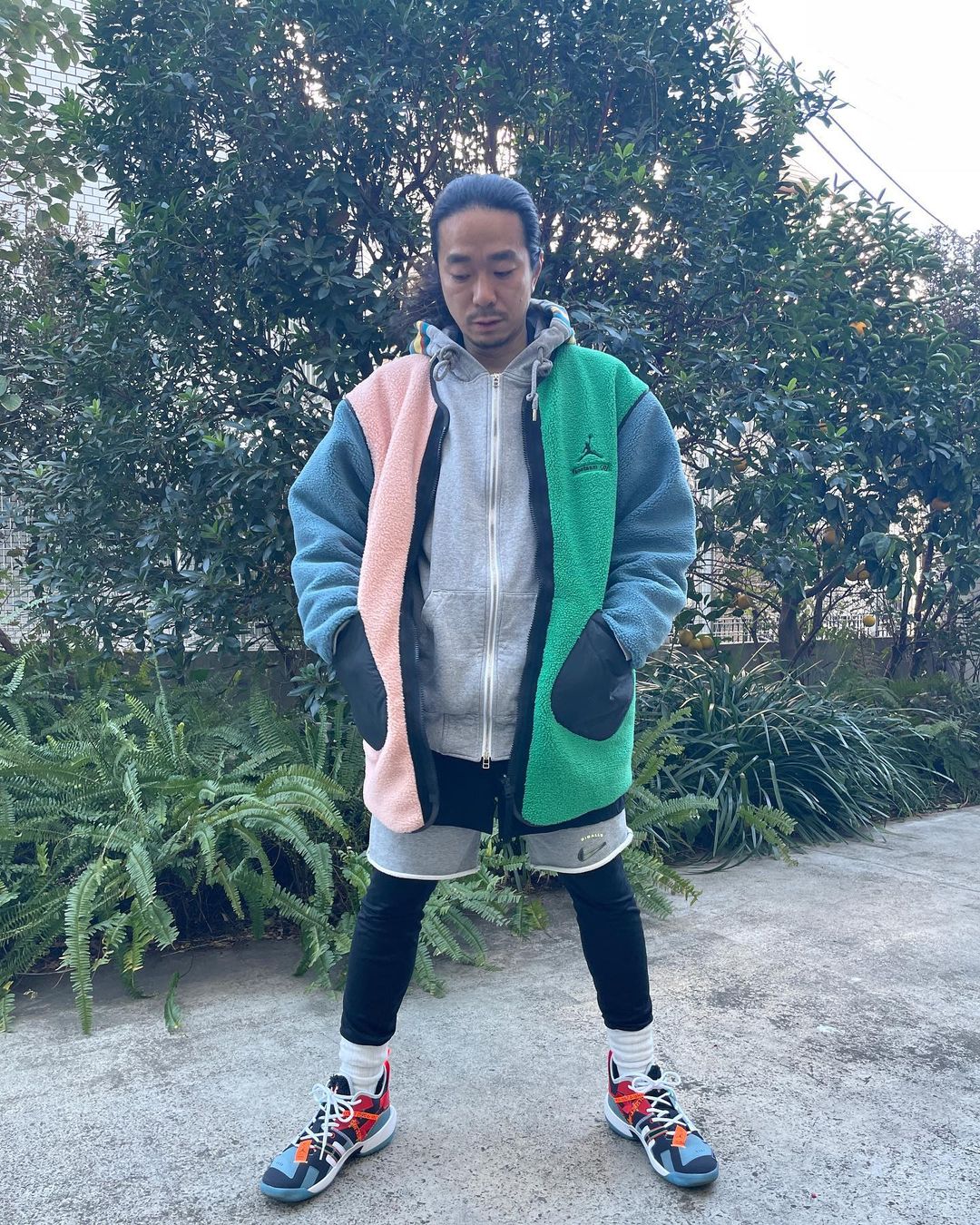 Image credit: @ochiaihiromichi
The designer behind the "Convenience Wear" series is Hiromichi Ochiai, the founder of FACETASM. While FACETASM is characterised by its unconventional take on Japanese street fashion, "Convenience Wear" is decidedly normcore and minimalist.
---
How to buy FamilyMart "Convenience Wear"
---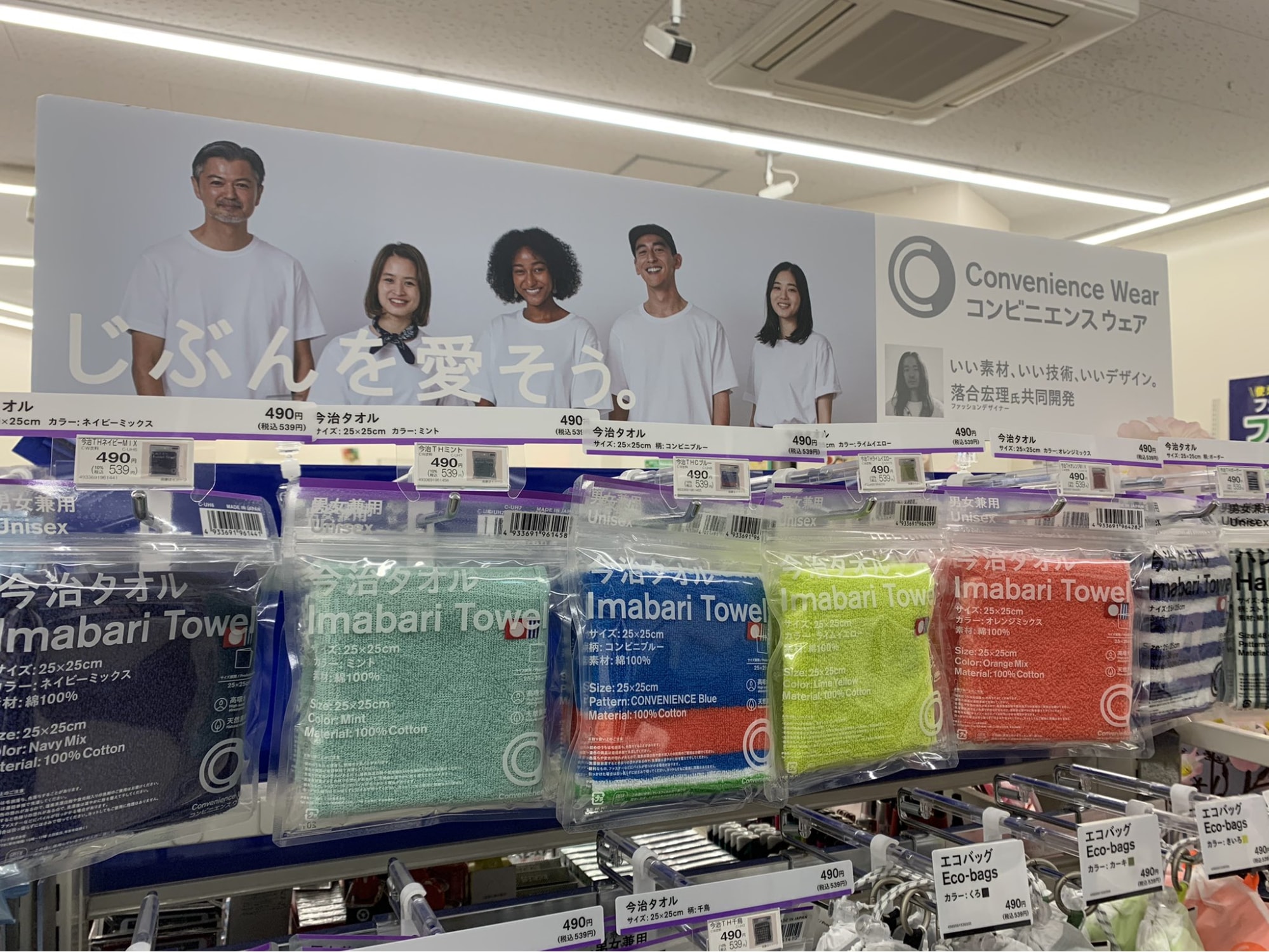 Image credit: @videoflag_cloth
The "Convenience Wear" collection saw its nationwide debut on 23rd March 2021 – you can purchase it from any FamilyMart outlet in Japan. Getting a new outfit is now cheaper and easier than ever. 
If you need a little help for your next trip to the konbini (コンビニ; convenience store), check out our comprehensive guide here.
For more news, check out:
---
Cover image adapted from: Rafiq Mirza and FamilyMart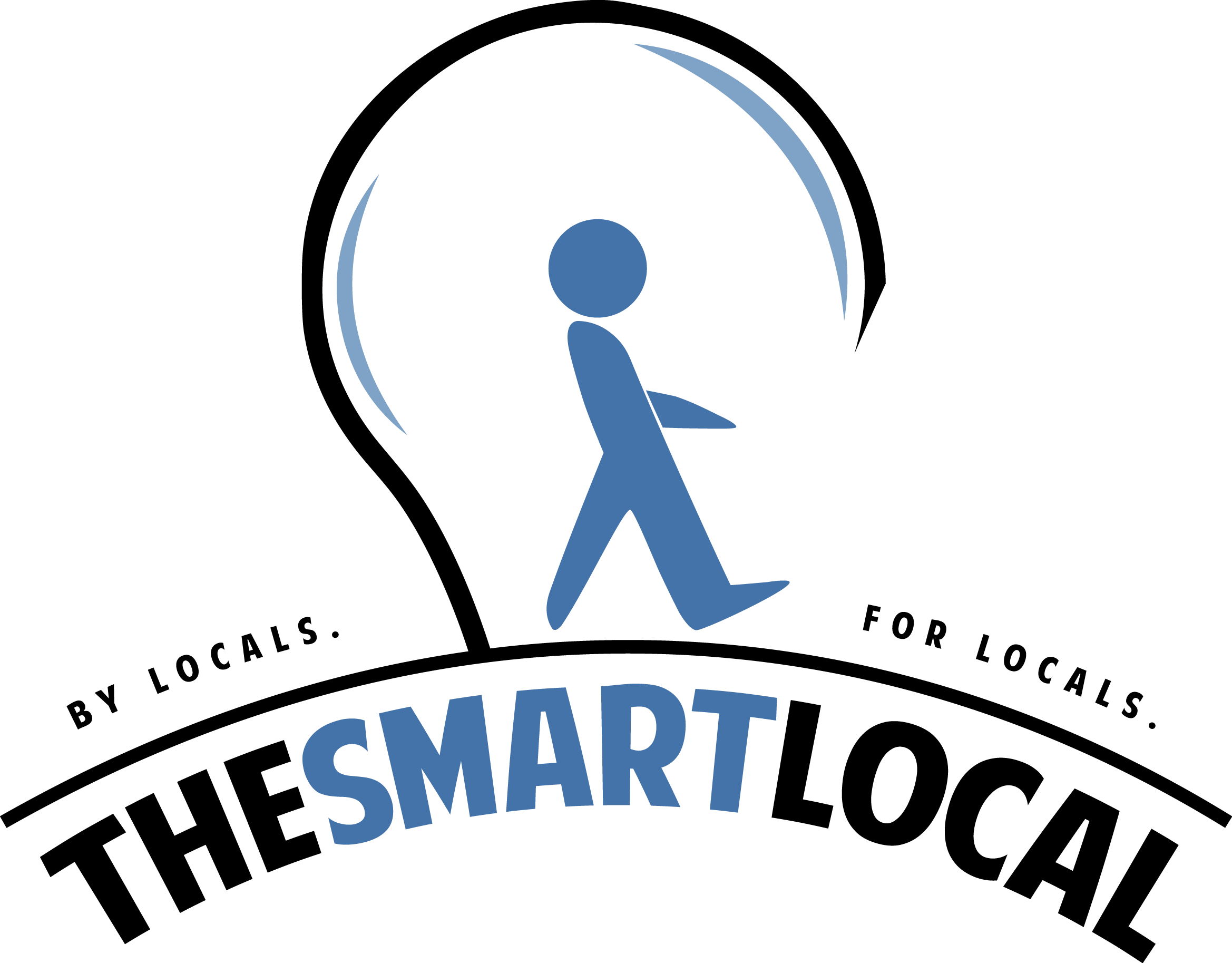 Drop us your email so you won't miss the latest news.