Poop otome game
---
Sh*tty men are no one's type when it comes to having a healthy relationship. But Unko Danshi, a poop otome game that features ikemen based on different types of fecal matter, is the epitome of the phrase "whatever floats your boat". Thanks to a recent tweet that went viral on Twitter, the virtual dating game gained renewed interest.  
---
Tweet about poop otome game goes viral on Twitter
---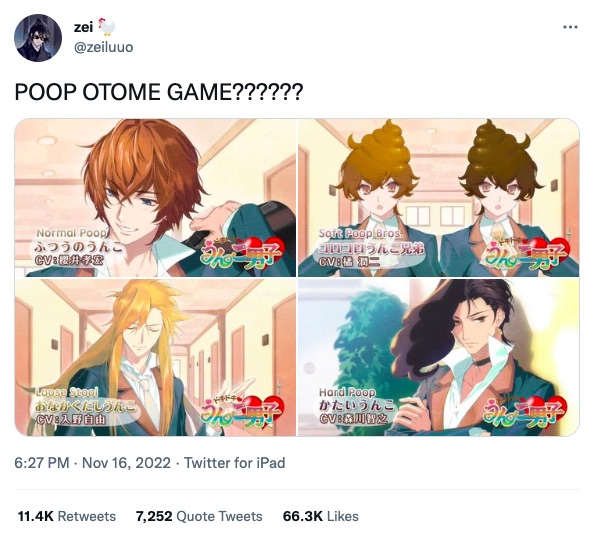 Image adapted from: @zeiluuo
On 16th November 2022, a tweet by user @zeiluuo went viral, garnering 11,400 retweets and 66,300 likes. In the post, the user shared their bemusement by an otome game that features a line-up of handsome 2D male characters that players can date.
The twist? Your options are limited to sh*tty men, quite literally, as the male characters in the virtual world are inspired by different types of poop. 
---
Date sh*tty men in the game  
---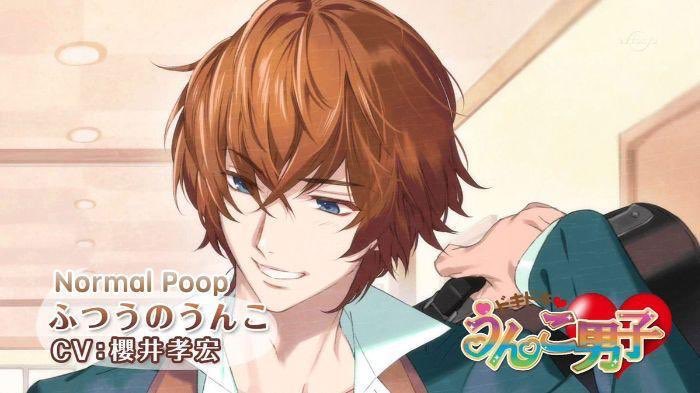 Image credit: @zeiluuo
Titled "Unko Danshi", which translates to "poop boys", the game allows you to take your pick from a few crappy options. Voiced by Sakurai Takahiro, who is better known for his role as Tomioka Giyu in Demon Slayer and Getō Suguru in Jujutsu Kaisen, Normal Poop is your average run-of-the-mill ikemen. 
In other words, he's a safe choice for the less adventurous.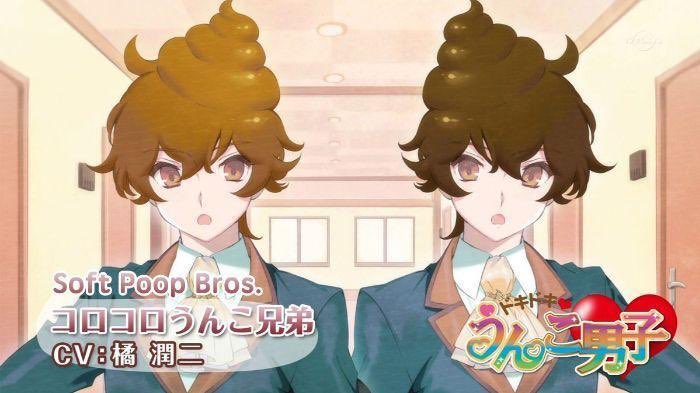 Image credit: @zeiluuo
For double the trouble, pick the Swirly Poop Brothers, who come in a pair and sport hairstyles that are reminiscent of the poop emoji. They are both voiced by Tachibana Junji.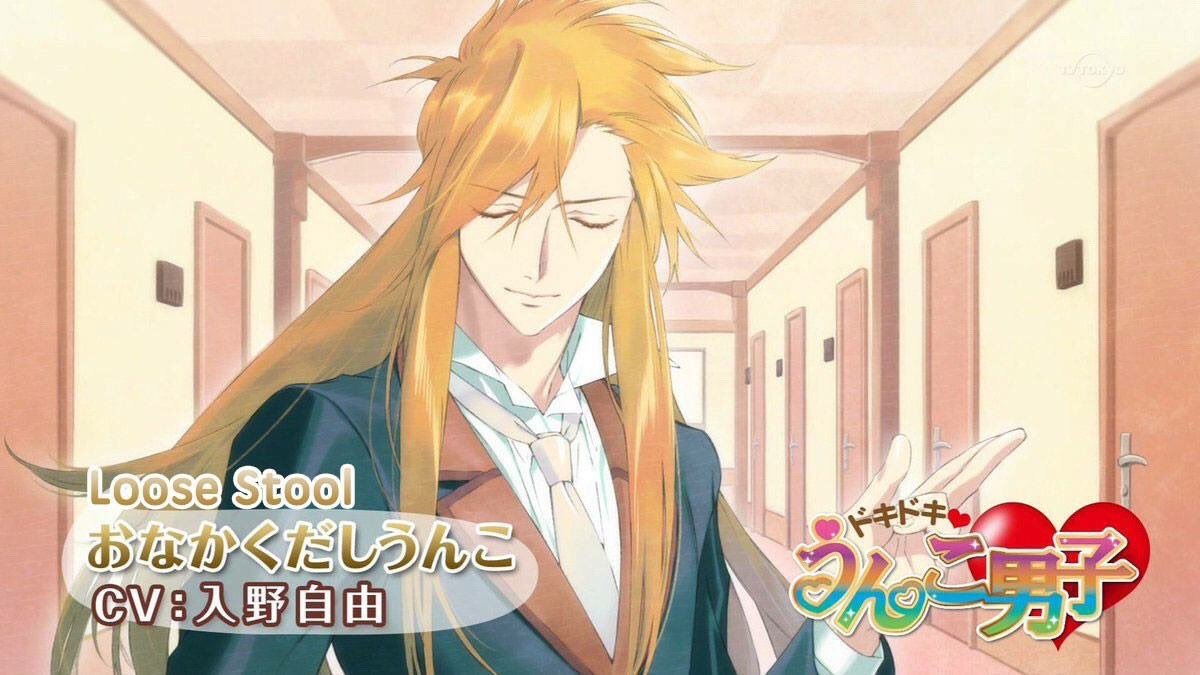 Image credit: @zeiluuo
Despite his calm demeanour, Loose Stool probably has a storm brewing in his stomach and looks like he might dash off to the toilet any time. He is voiced by Irino Miyu, who is also the voice behind Haku in Studio Ghibli's cult classic, Spirited Away.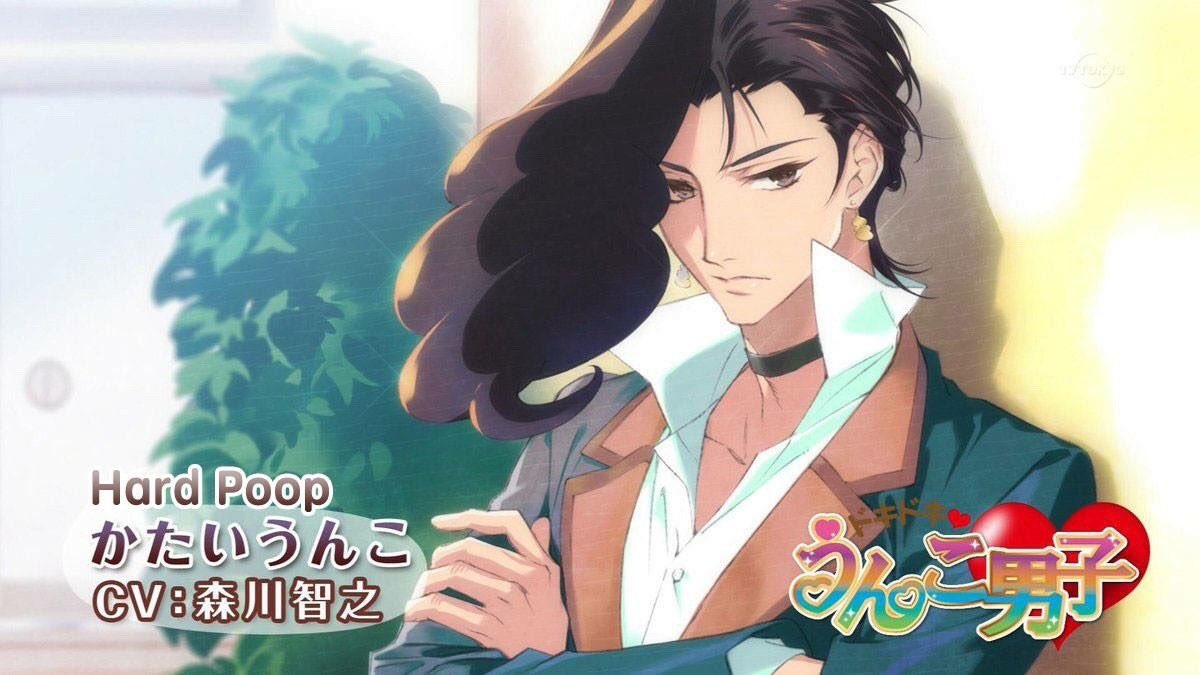 Image credit: @zeiluuo
Hard Poop, who is voiced by Morikawa Toshiyuki, is noted by the twins for his tendency to "put on a sadistic front when he is really a nice guy deep down".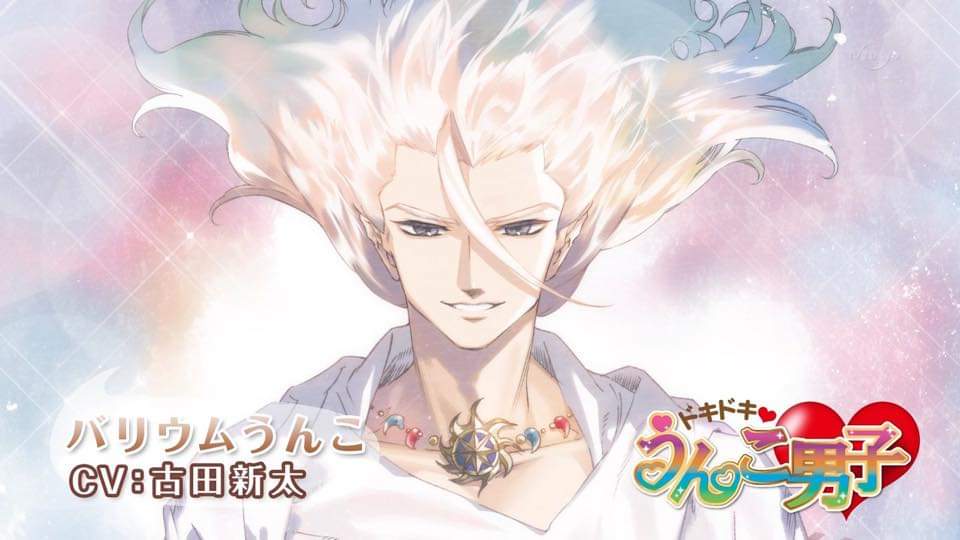 Image credit: @porygonfucker
Barium Poop is a reference to white poop that is excreted after a barium swallow test, and he is voiced by Furuta Arata.
---
Poop otome game receives renewed interest
---
Unfortunately, Unko Danshi is not available for download online. It was part of the Blu-ray and DVD of Late Night! The Genius Bakabon, which was released in 2018. But if virtual dating games with bizarre premises are your thing, check out more options here. 
Also check out:
---
Cover image adapted from (left to right): @zeiluuo and @zeiluuo
Get more stories like this!
Drop us your email so you won't miss the latest news.