Jump Festa
---
Every year, Shueisha, the Japanese manga publisher of renowned works including One Piece and Naruto, organises a manga and anime convention at Makuhari Messe in Chiba City. Named Jump Festa, the convention was held online for 2 years due to Covid-19.
Jump Festa is set to return on 17th December 2022 as a physical event and will feature panel discussions on titles such as Spy x Family and My Hero Academia.
---
Jump Festa stages
---
On 20th September 2022, Shueisha announced on the official Jump Festa Twitter account that Jump Festa 2023 will be held from 17th to 18th December 2022 at Makuhari Messe in Chiba City. 
One of the convention's main events is Jump Super Stage, where voice actors and actresses of the featured manga and anime series discuss future plots and events. This time, fans are blessed with titles such as Naruto, My Hero Academia, Spy x Family, and Chainsaw Man. 
The panel discussions on these titles are spread out across 2 days, so check out the Jump Super Stage schedule to confirm your favourite series' stage day and time.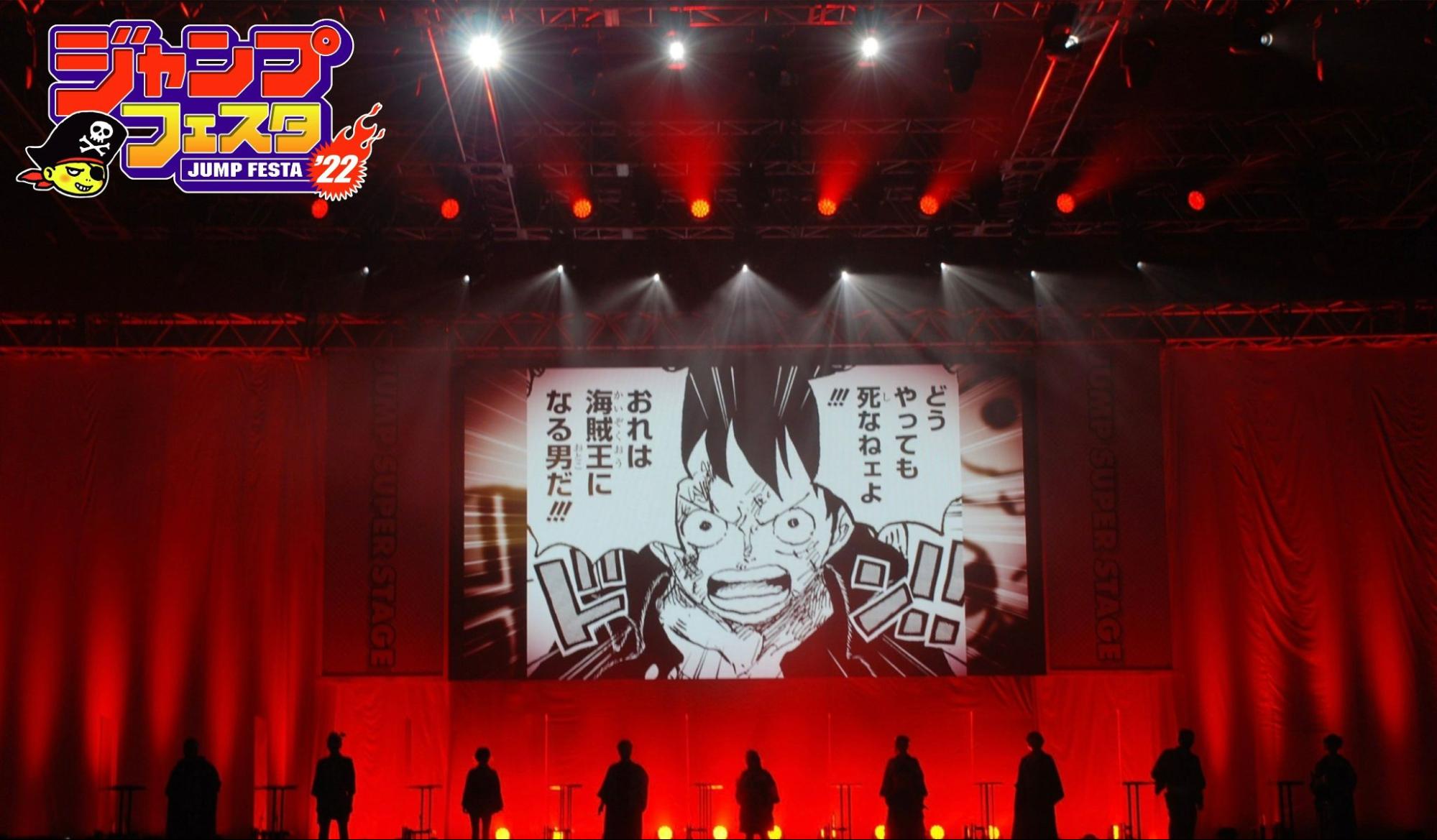 The Jump Super Stage in 2021.
Image adapted from: @Eiichiro_Staff
In addition to the usual Jump Super Stage, Jump Festa 2023 will also have a new Jump Studio NEO segment that features small-scale panel discussions on underrated series such as Moriarty the Patriot. In addition, there will be a photobooth where visitors can take pictures with life-sized cutouts and statues of their favourite characters, such as Anya from Spy x Family.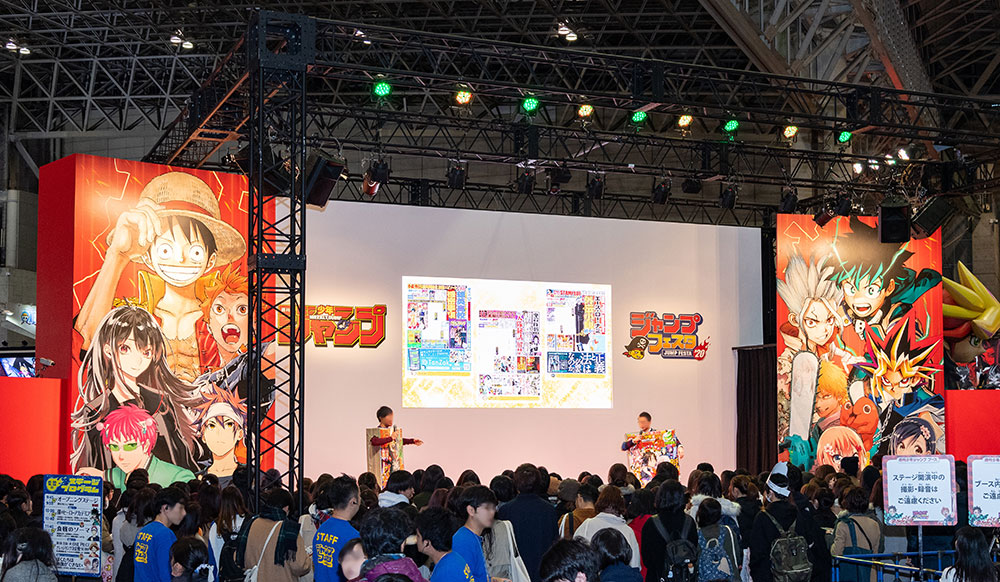 The Jump Studio NEO stage.
Image credit: Shueisha Inc.
Jump Amusement Island, the final stage of Jump Festa 2023, hosts games modelled after popular manga and anime series. Aside from game tryouts, visitors can also participate in quizzes that test their knowledge of various series' characters and storylines.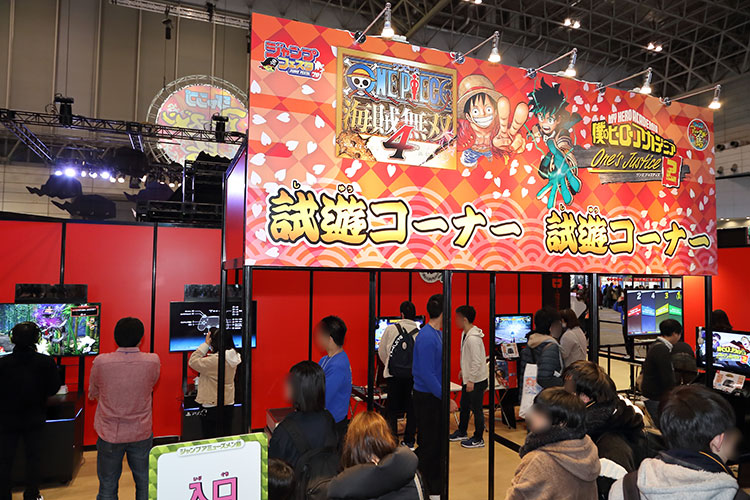 Image credit: Shueisha, Inc.
Besides that, there will also be a lucky draw where winners stand to receive gaming devices from the Shueisha editorial department.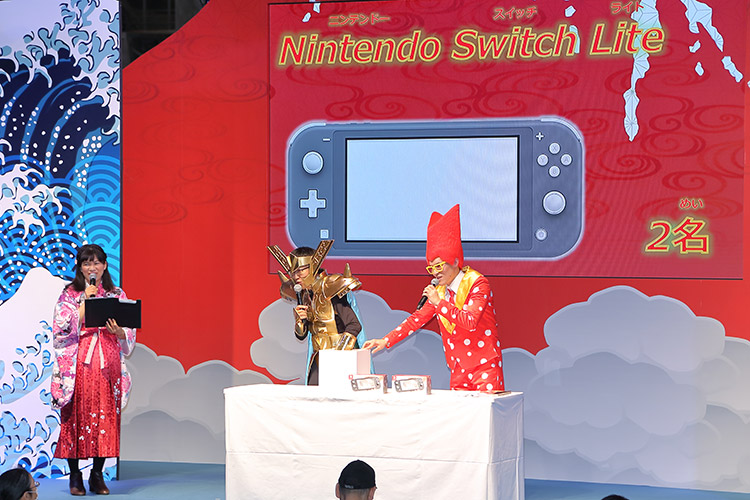 Image credit: Shueisha, Inc.
Check out the full Jump Amusement Island stage event line-up via the official Jump Festa website.
---
Applying for Jump Festa tickets
---
Due to event venue restrictions, the number of visitors each day is capped at 40,000. As a result, while the venue admission is free, interested individuals are required to apply for a ticket through the Jump NAVI app available only on the App Store.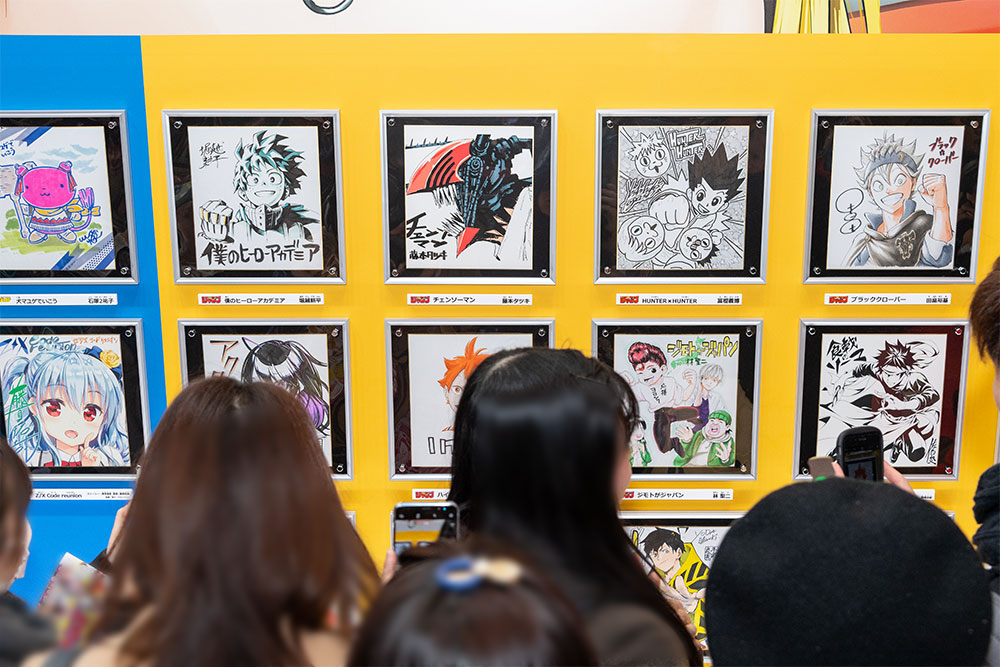 Image credit: Shueisha Inc.
Ticket applications will end on 27th November 2022, 11.59pm JST. Should the number of applicants exceed 40,000, tickets will be distributed through a raffle.
However, these tickets are specifically for venue entry and are separate from the Jump Super Stage tickets. Applications for each Jump Super Stage series through the Jump NAVI app will open 1 hour and 15 minutes before commencement for only 30 minutes, and ticket winners will be informed approximately 15 minutes after the applications close.
---
Jump Festa 2023
---
Finally returning as a physical event after 2 years, Jump Festa 2023 is a must-attend convention for anime and manga lovers, especially those who stan Shueisha's published works. 
Makuhari Messe
Address: 2 Chōme-1 Nakase, Mihama Ward, 261-8550 Chiba
Opening hours: 8am-8pm, Daily
Contact: 0432-96-0001 | Makuhari Messe website
Also check out:
---
Cover image adapted from: Shueisha, Inc., Shueisha Inc., Shueisha, Inc.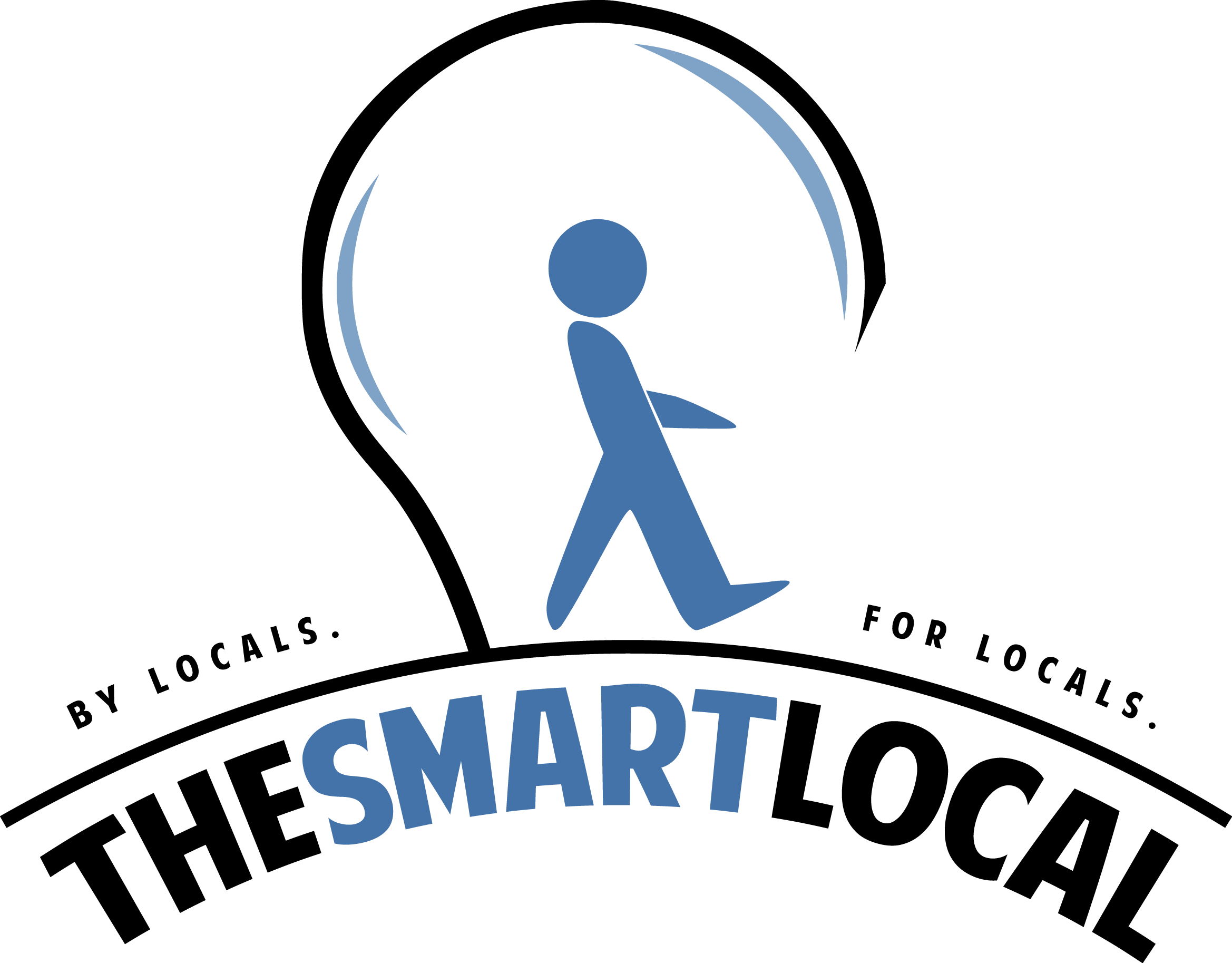 Drop us your email so you won't miss the latest news.