Monet's Pond in Gifu
---
Near the Nemichi Shrine in Gifu Prefecture, there once stood a nameless pond with a colourful underwater arrangement of lilies and koi fishes. It was a beautiful place not many knew about, until photos posted online propelled it to fame in 2015. Since then, it has acquired the moniker Monet's Pond due to its resemblance to the French painter's Water Lilies paintings.
---
A living artwork near a shrine
---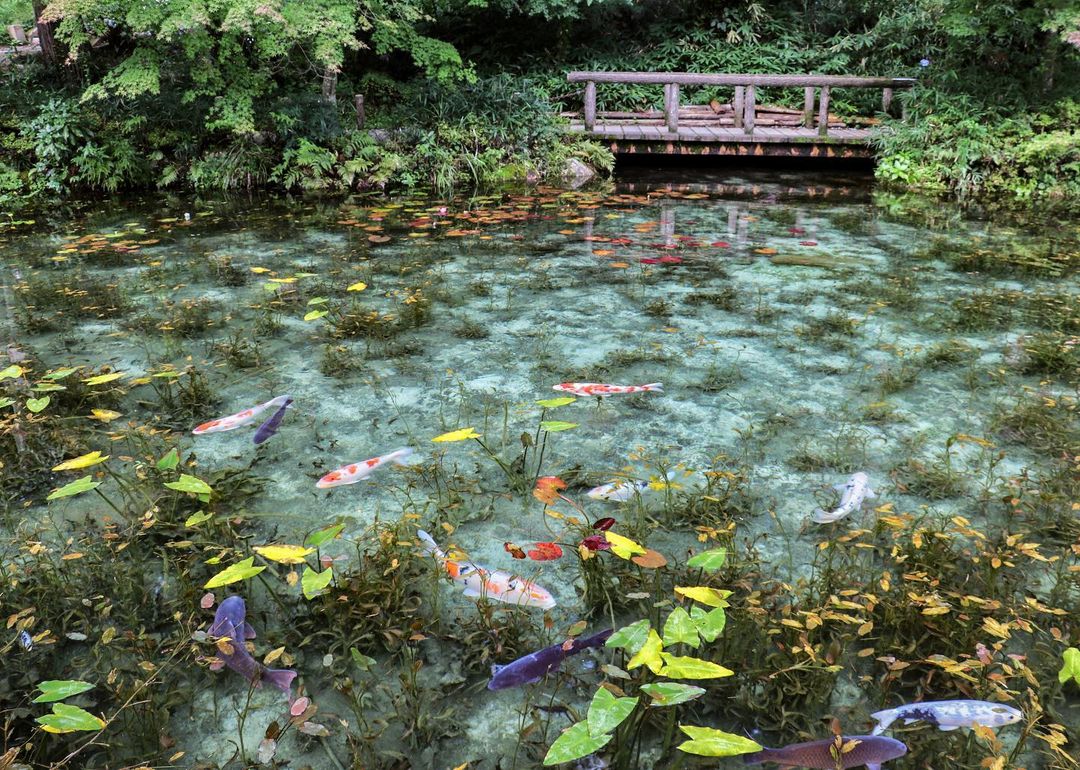 Image credit: @ymymk1008
Located near Nemichi Shrine, Monet's Pond is about 20m wide and functions as an irrigation reservoir – it stores water that's meant for watering crops.
However, this small pond isn't just a utility tool for farmers. With clear waters that expose an intricate layout of colourful lilies and elegant koi fishes, Monet's Pond is so aesthetically pleasing that it has become a popular photo spot amongst locals and tourists in Gifu Prefecture.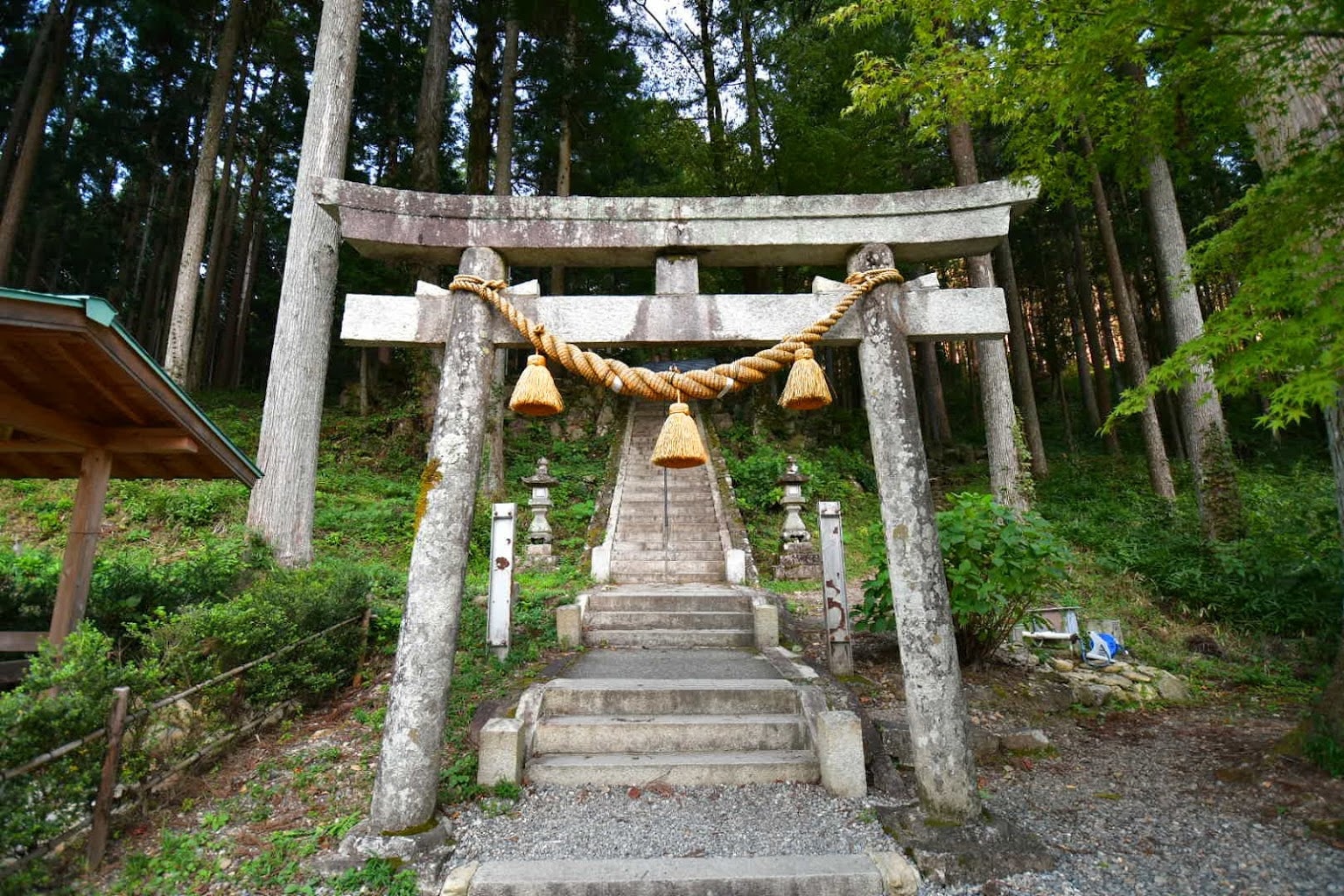 Torii gate at Nemichi Shrine.
Image credit: umotust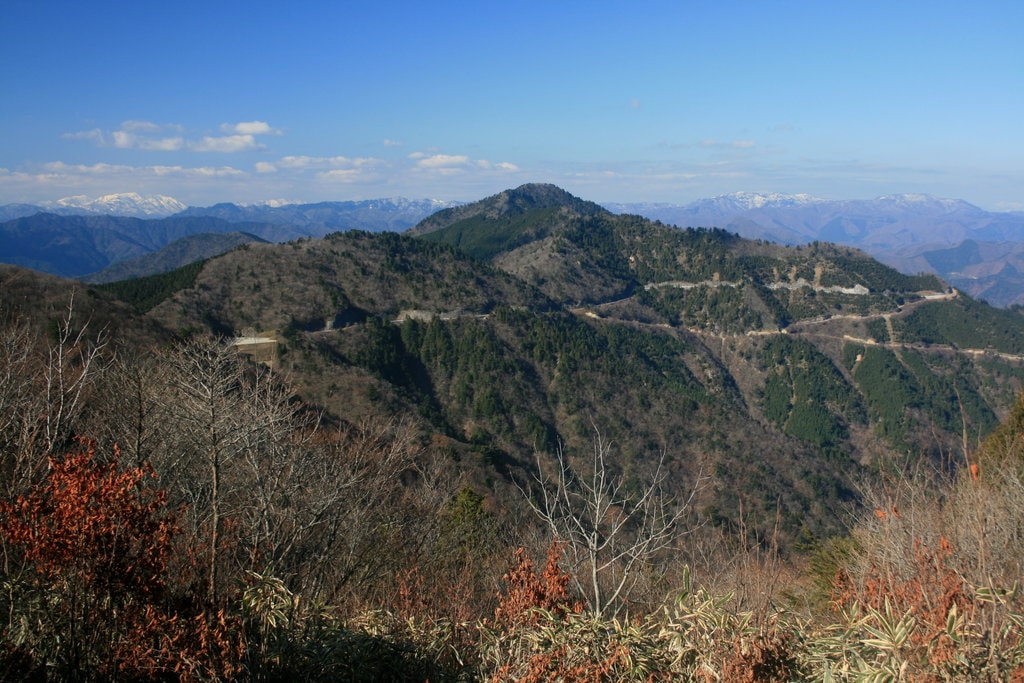 Image credit: Peakvisor
According to the official tourism blog of Gifu Prefecture, the secret behind the rare clarity of the pond lies in the water source, Mount Koga. 
Mount Koga is a volcanic mountain with an elevation of 1224m, and the water that flows from it contains rhyolite, which is a volcanic rock that's rich in silica. The rhyolite effectively prevents any kind of microbes from growing, keeping the water close to transparent.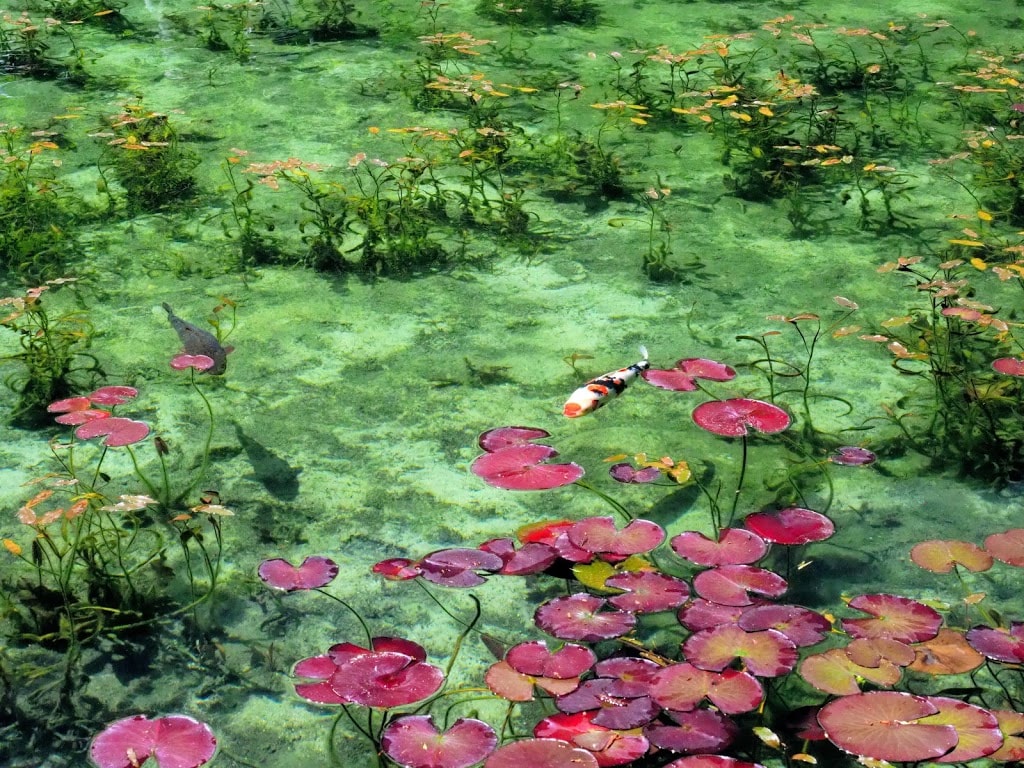 Coloured lilies in the pond.
Image credit: nao shiba
The lilies in the pond will look different depending on the season. From mid-June to mid-July, you'll be able to see blooming water lily flowers. 
Green water lilies can be found from mid-April to late November, while you'll have to visit during late December to late July to find colourful lilies. Autumn leaves will appear from mid-November to early December.
---
How the pond got its name
---
The small pond was initially called Namonaki Pond, which directly translates to "nameless pond". As it's not very accessible, with no bus stops or train stations nearby, not many knew of this quaint corner in Gifu.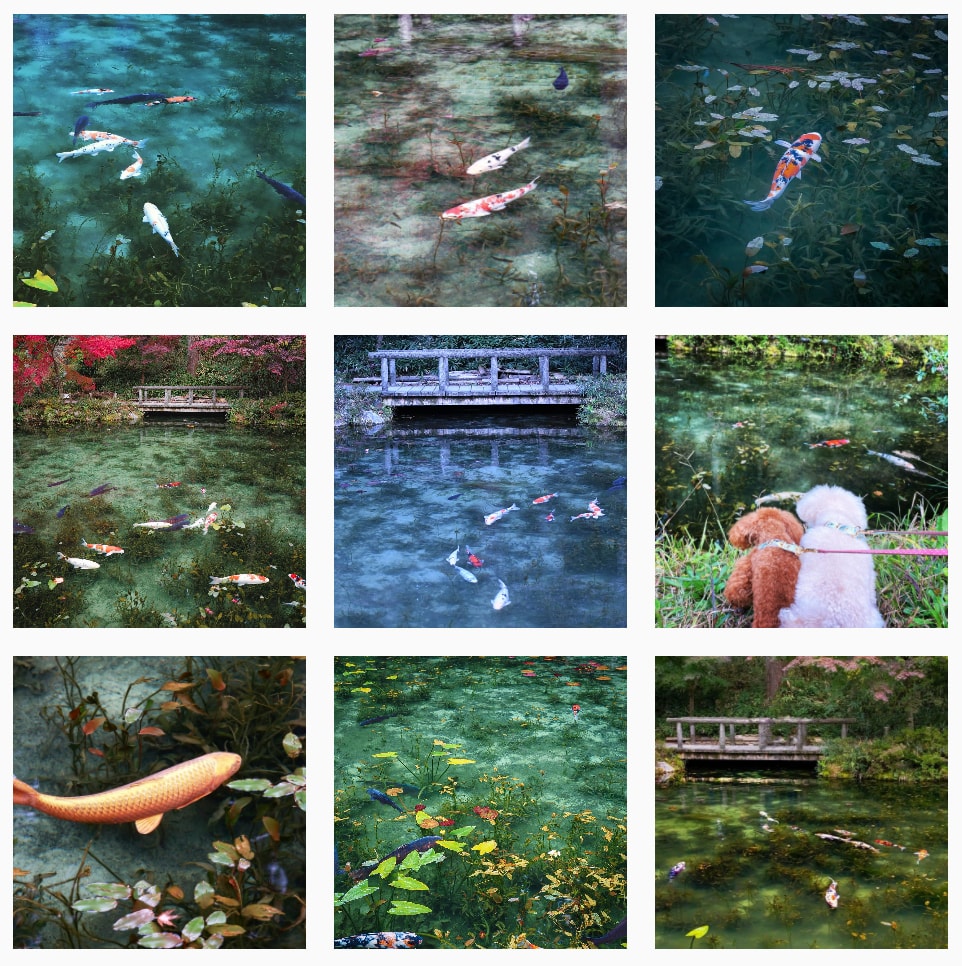 Several popular photo posts of Monet's Pond on Instagram, tagged with #モネの池.
Image adapted from: Instagram
Everything changed in the summer of 2015, when photos of the gorgeous pond began circulating on social media. The pond quickly gained popularity in the following years, attracting up to 3000 visitors during a national holiday in November 2016.
After shooting to fame, the Namonaki Pond got itself a new name – Monet's Pond. This is because many people have associated the pond with Claude Monet's Water Lilies paintings.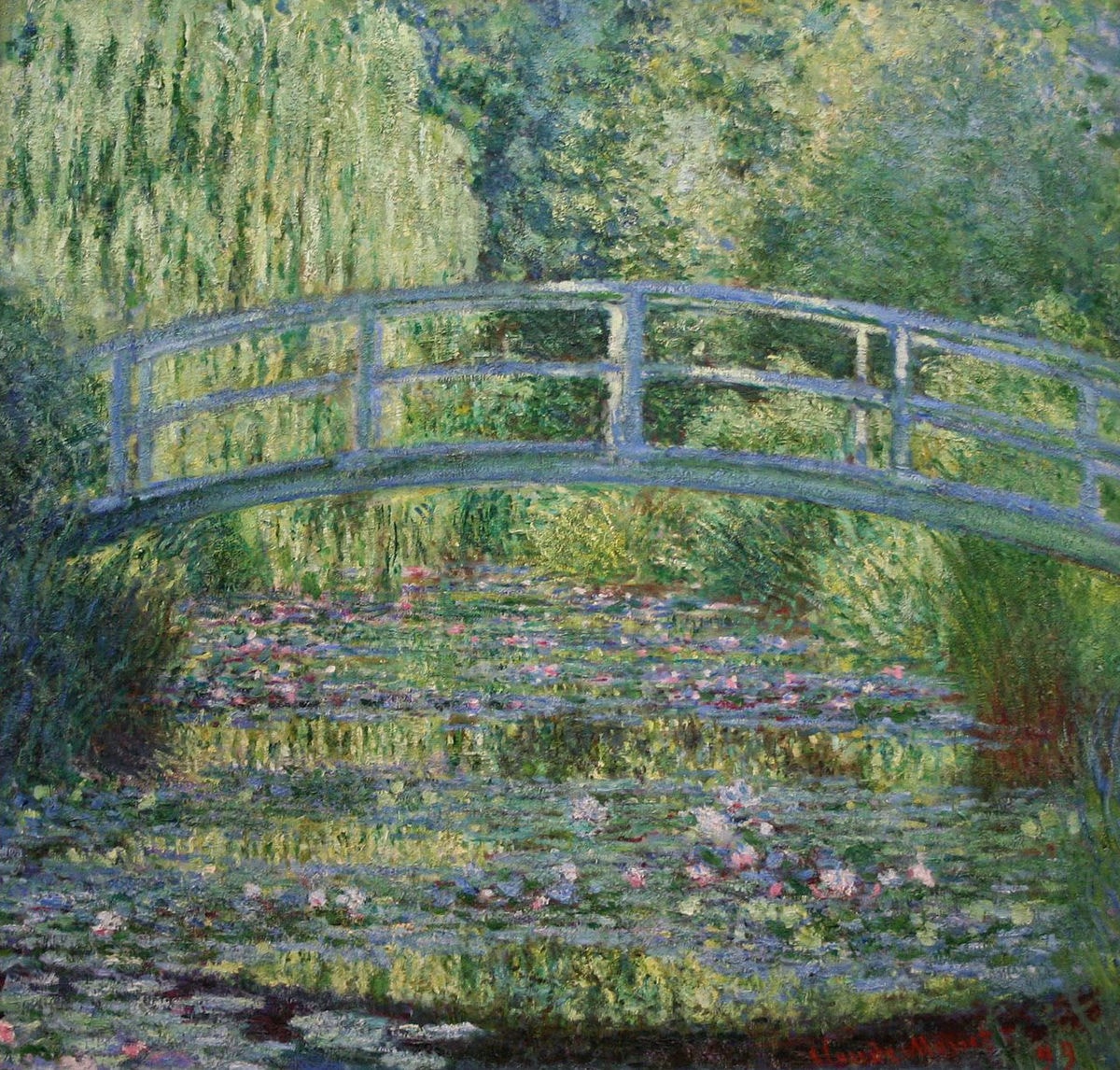 One of Monet's Water Lilies paintings titled "The Japanese Footbridge and the Water Lily Pool, Giverny".
Image credit: Wikimedia Commons
Claude Monet, born in 1840, was a renowned French painter best known for advocating Impressionism – a 19th century art movement that focused on capturing the "impression" of a scene, rather than its realistic details. 
From 1892 to 1926, Monet worked on a series called Water Lilies, comprising about 250 oil paintings that depict beautiful lily ponds.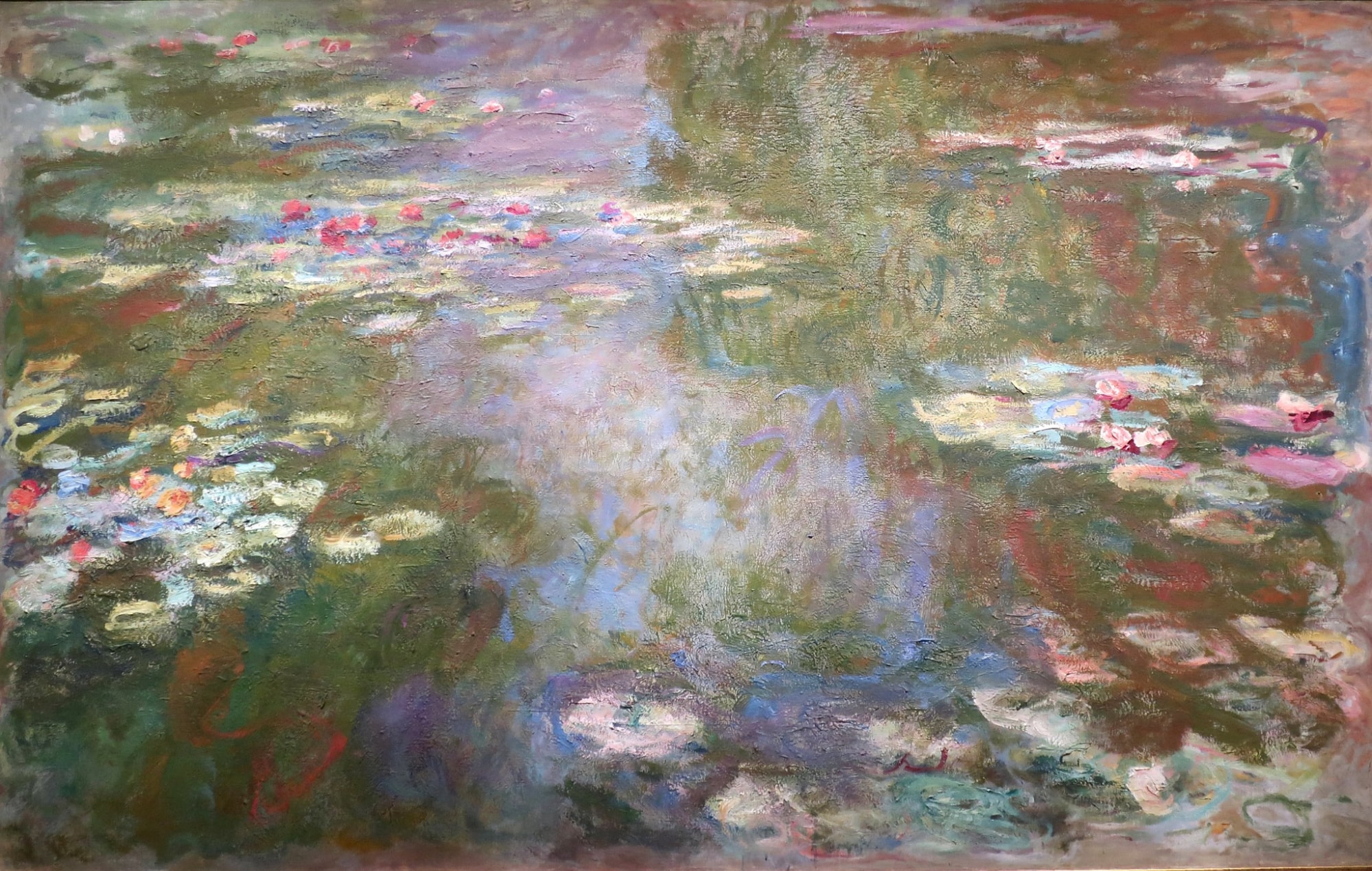 Water-lily Pond by Claude Monet, painted around 1917-1919.
Image credit: Wikimedia Commons
It's not difficult to see the resemblance between the nameless pond in Gifu and Monet's Water Lilies paintings, given that the real pond looks so unrealistically beautiful.
---
How to get to Monet's Pond
---
Hidden beauty is everywhere in Japan, waiting to be discovered. The once nameless pond near Nemichi Shrine is a prime example of that. Do remember to maintain its beauty and tranquility by abstaining from littering, feeding the fishes, or flying drones in the area.
Getting there: Monet's Pond is best accessed by car – you can either rent one or take a taxi. Otherwise, you can also opt for bus services from 3 stations – JR Gifu station, Seki Station's Seki City Terminal, and Mino-shi Station.
From Gifu Station, take the Gifu bus along the Gifu Itadori Line at Bus Stop 12. 
From Seki Station's Seki City Terminal, take the Gifu bus along the Seki Itadori Line. 
Take the Gifu bus along Makidani Line if you're going by the Mino-shi Station route.
You should alight at Horado Kiwi Plaza. Then, transfer to the free Itadori Fureai Bus. After about 15 minutes, alight at Ajisai-en Mae, which is located 150m away from the pond.
The stated routes are recommended by the official Gifu tourism board.
 Address: 441 Itatori, Seki, 501-2901 Gifu
For more places to visit in Japan, check out:
---
Cover image adapted from: @yoshi_79 and Wikimedia Commons
Get more stories like this!
Drop us your email so you won't miss the latest news.