Otaru Canal in Hokkaido
---
Hokkaido's beautiful landscapes have inspired various cities of the Sinnoh region in the Pokémon Diamond and Pearl games. In particular, Pokémon fans believe that Canalave City is based on the charming Otaru Canal (小樽運河; Otaru Unga), which is popular amongst tourists for its nostalgic atmosphere and azure waters.
---
The IRL Canalave City
---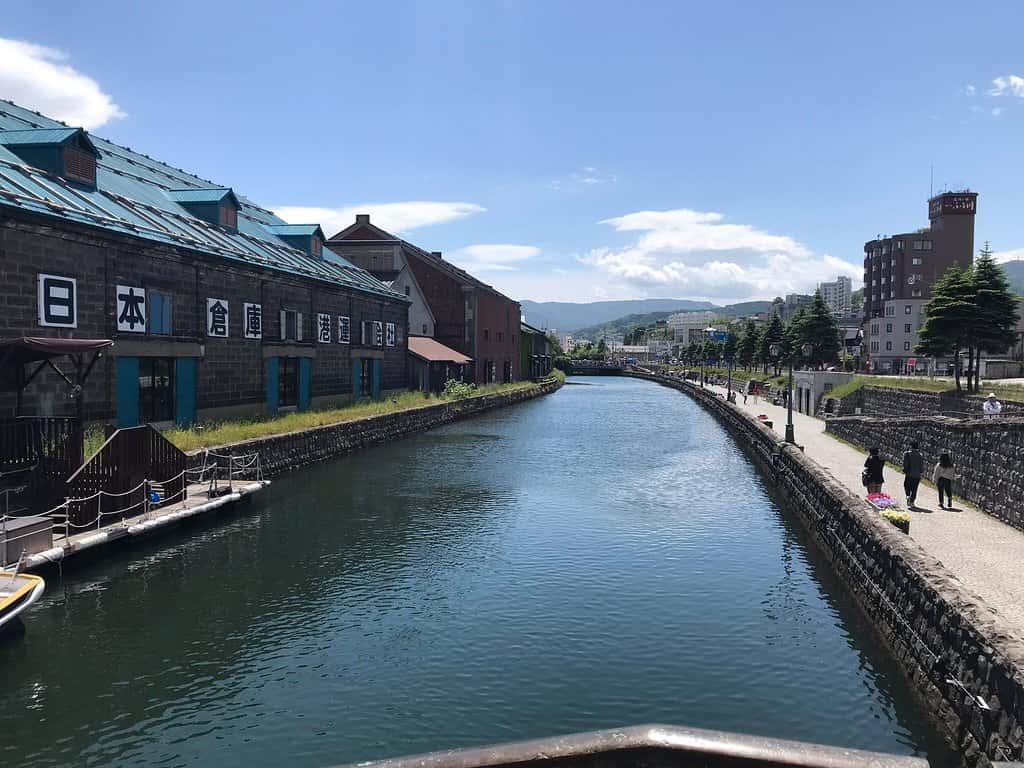 Image credit: ガッキー
Opened in 1923, Otaru Canal served as an important fishing and trading port for Hokkaido. But when ships no longer docked at the canal as marine routes changed, it was slated to become a landfill.
Fortunately, a regeneration effort in the 1980s rescued the port from becoming a total wasteland. The 1,140m-long canal was rebranded as a tourist attraction lined with rustic warehouses that give a glimpse of what Hokkaido was like in the 1920s.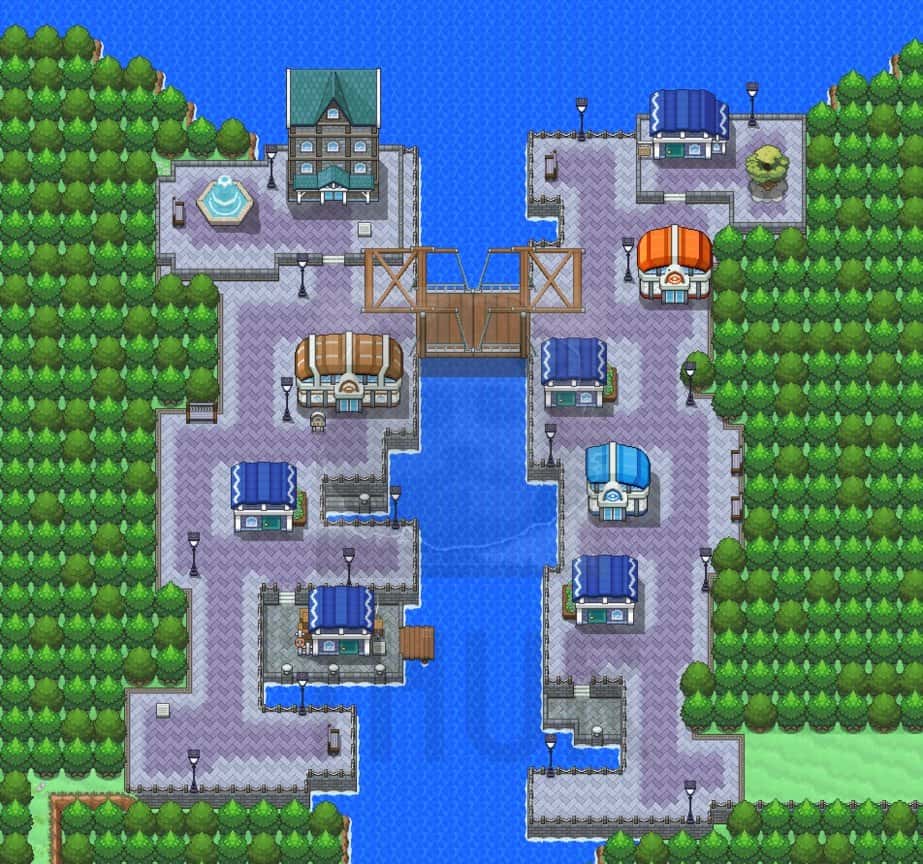 Image credit: IsLeafOn?
The Pokémon community found traces of Otaru Canal in the design of Canalave City. Just like Otaru Canal, Canalave City features a waterway that runs through the middle of the town, and it was a trading port in the past. 
However, the gym battles and library visits in Canalave City are no match for the array of activities you can take part in at Otaru Canal.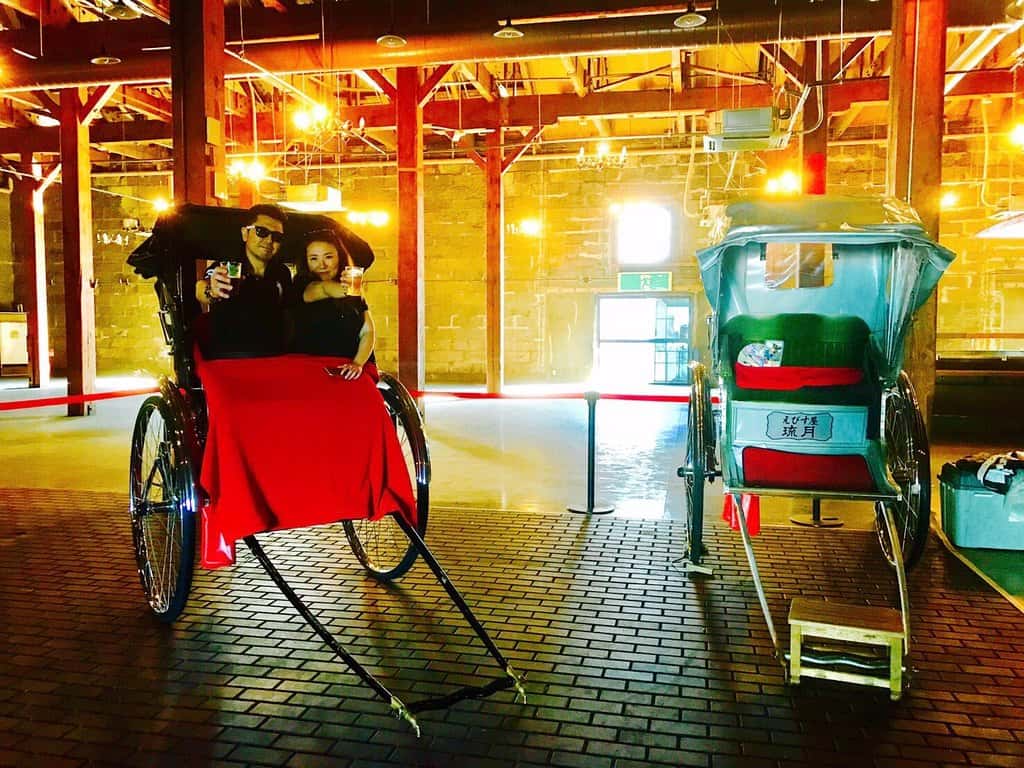 Image credit: tetty_kaity
For a leisurely tour around the canal, hop on the rickshaws at Chuo Bridge, near the cruise ship terminal. You can choose the duration of your rickshaw tour according to the number of locations you wish to cover. There's a "1 block tour" that takes you to places such as Asakusa Bridge and Northern Wall Street. There are also longer rickshaw tours spanning 30min, 60min, and 120min.
You can check out the tour routes here.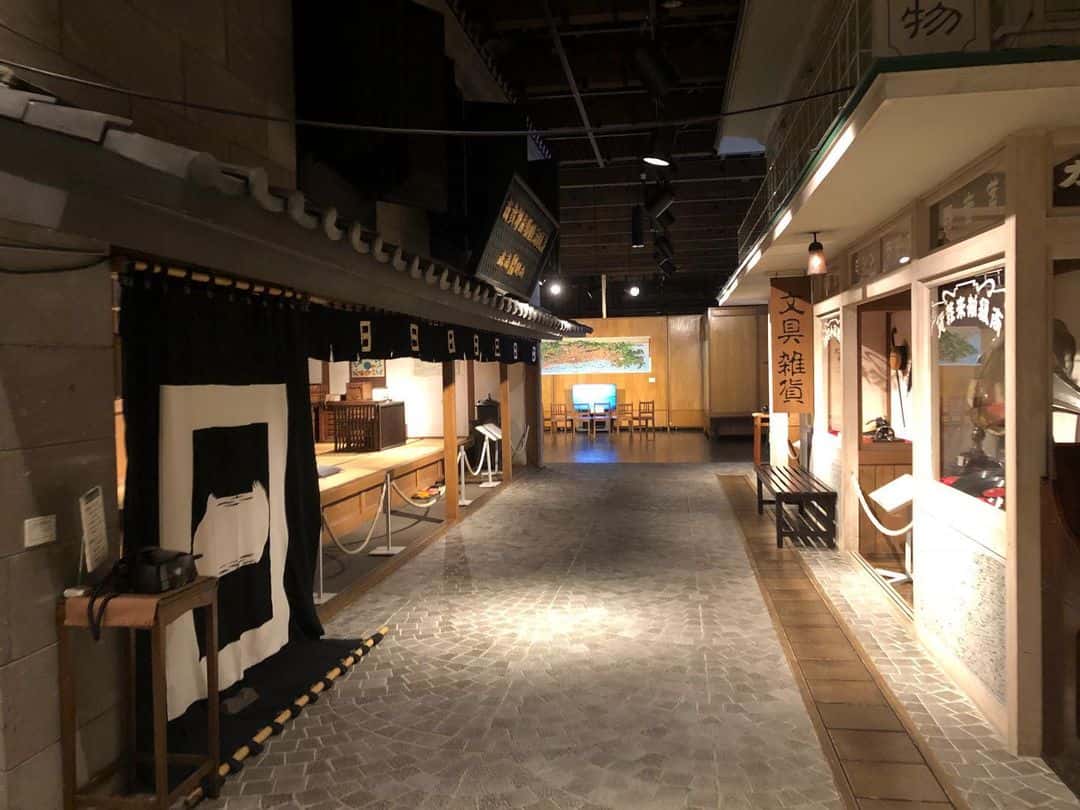 Image credit: @tokyoesprit
If you need some quiet downtime, head down to the Canal Building to check out a plethora of figurines, miniature displays, and written documents. In an hour, you'll get a crash course on the history of the Otaru Canal and its port city.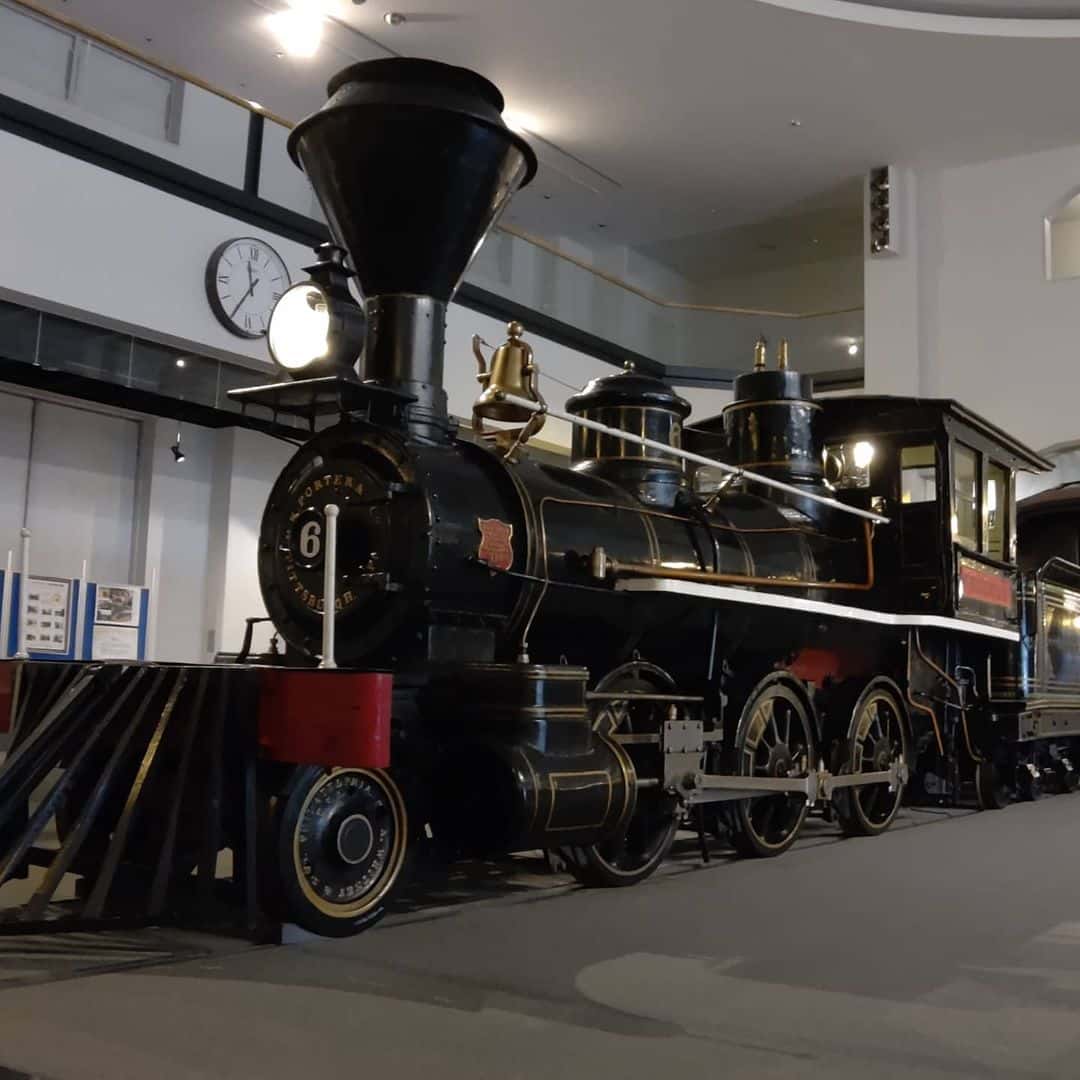 Image credit: @hnaga0805
Your history lesson wouldn't be complete without visiting the Railway Museum, which is located about 1.1km away from the Canal Building. The museum houses life-sized locomotives and offers an overview of Otaru's railway development.
---
The orange-lit streets of the night
---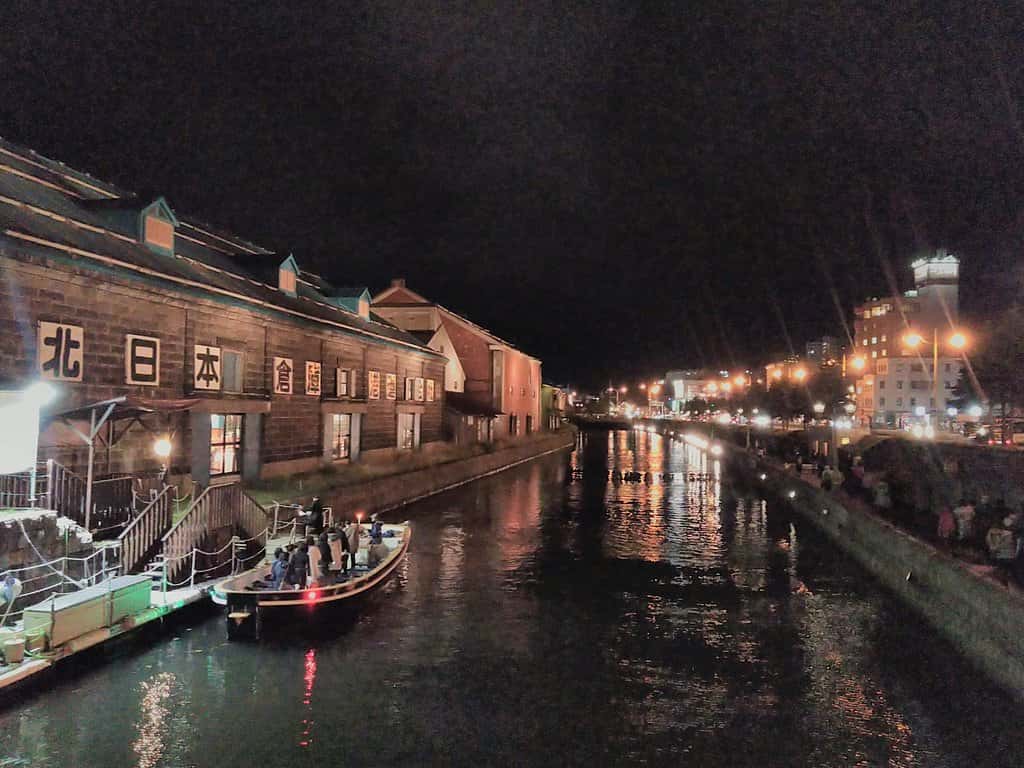 Image credit: たかぽん
Otaru Canal morphs into a romantic kingdom when night falls. Bathed in orange hues from the gas-lit lamps, the canal is the perfect spot for a relaxing night-time stroll with your loved ones.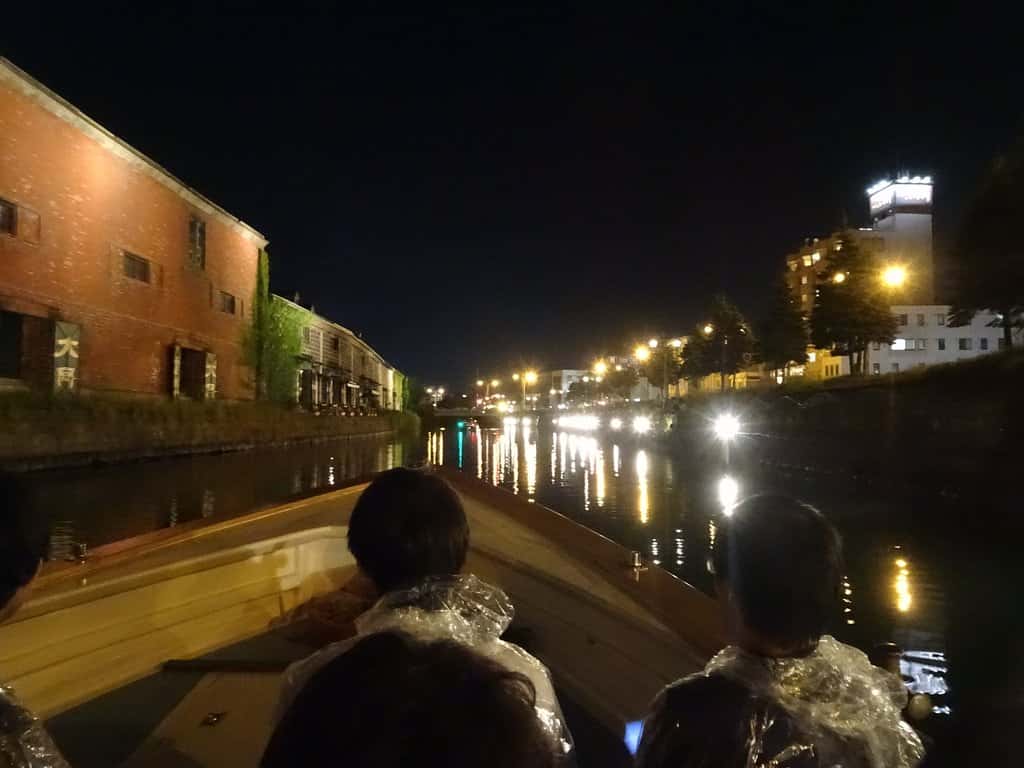 Image adapted from: なおかり
Alternatively, you can take a 40-minute cruise tour that lets you journey through the canal waters. While relaxing to the sounds of crashing waves, don't forget to snap some scenic shots along the way.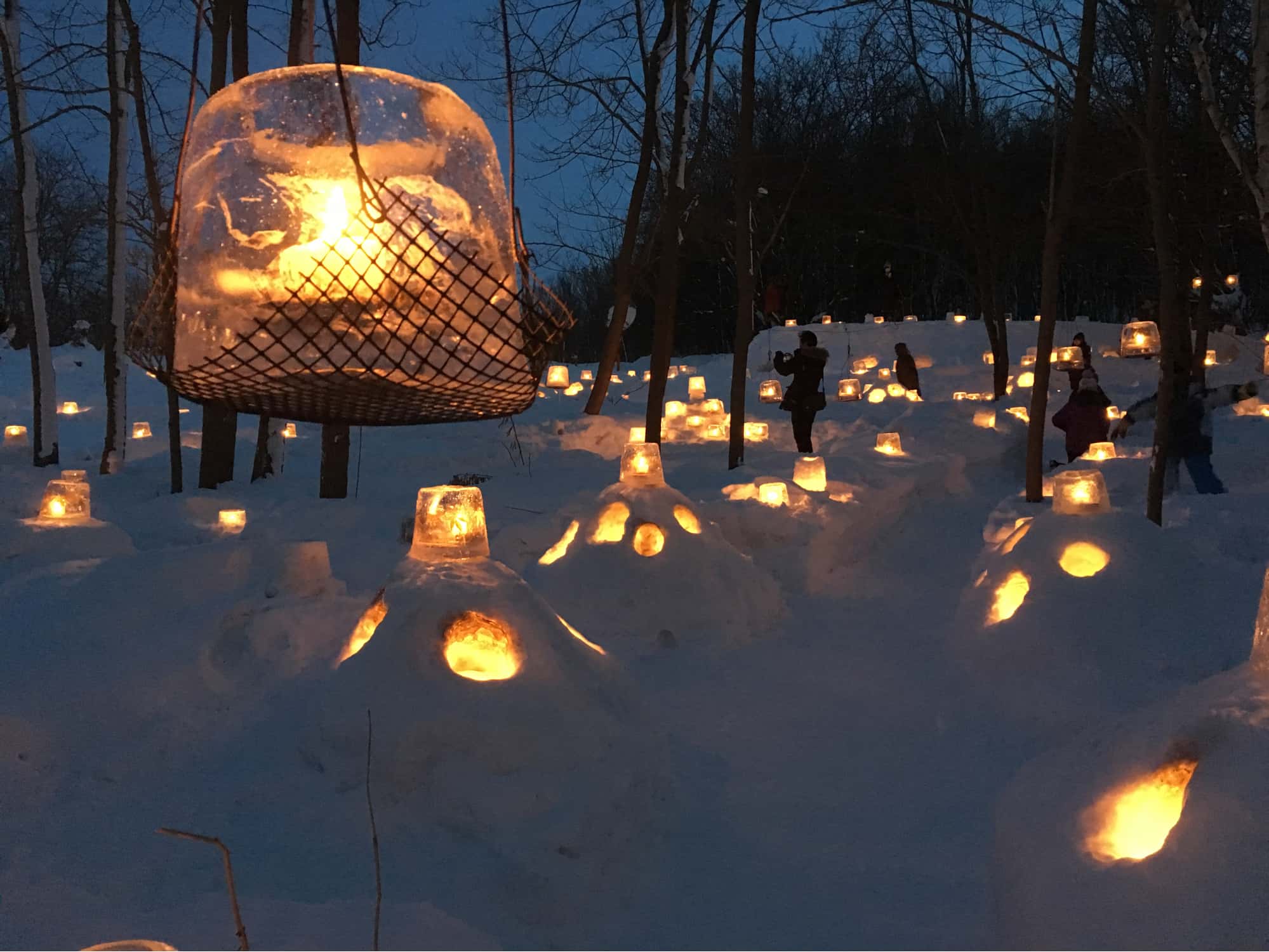 Otaru Snow Light Path Festival 2019
Image credit: @koume_taro
Every February, the canal is decorated with a myriad of candles and adorable snow statues during the Otaru Snow Light Path Festival. Dating back to 1999, the 10-day festival has since grown to attract over 500,000 visitors annually. While the 2021 festival has been cancelled due to COVID-19, future visitors must not miss this beautiful event.
---
Getting to Otaru Canal
---
Nintendo has confirmed that Pokémon Diamond and Pearl remakes are underway. While waiting for the new Canalave City to be unveiled, you can visit Otaru Canal for an unpixelated view of the port city. Getting there isn't difficult, and you wouldn't need to use "Surf".
Getting there: From Sapporo Station, take either a local train along the Hakodate Line (¥750, ~USD7.04; ~50mins) or an express train (¥1,280, ~USD12.01; ~35mins) and alight at Otaru Station. The canal is about a 10-minute walk away from the station.
Address: 5 Minatomachi, Otaru, 047-0007 Hokkaido
Ebisuya Otaru Rickshaw Tours
Address: 2 Chome-8-7 Ironai, Otaru, 047-0031 Hokkaido
Opening hours: 9.30AM-Sunset, Daily
Price: For single passengers, a 12-minute tour costs ¥3,000 (~USD28.15), a 30-minute tour costs ¥7,000 (~USD65.69), a 1-hour tour costs ¥13,000 (~USD121.99), and a 2-hour tour costs ¥23,500 (~USD220.53). For more pricing details, click here.
Telephone: 0134-27-7771
Canal Building
Address: 2 Chome-1-20 Ironai, Otaru, 047-0031 Hokkaido
Opening hours: 9.30AM-5PM, Daily (Closed from 29th Dec-3rd Jan)
Admission: ¥300 (~USD2.82); a combined entry ticket with the Railway Museum costs ¥500 (~USD4.69).
Telephone: 0134-22-1258
Website
Railway Museum
Address: 1 Chome-3-6 Temiya, Otaru, 047-0041 Hokkaido
Opening hours: Wed – Mon 9.30AM-5PM (Closed on Tuesdays & from 29th Dec-3rd Jan)
Admission: ¥400 (~USD3.75); a combined entry ticket with the Canal Building costs ¥500 (~USD4.69).
Telephone: 0134-33-2523
Website
Otaru Cruise Tours
Address: 5-4 Minatomachi, Otaru, 047-0007 Hokkaido
Opening hours: Click here to check the first and last cruise departure timings.
Price: A day cruise ticket costs ¥1,500 (~USD14.08) and a night cruise ticket costs ¥1,800 (~USD16.89) for those aged 13 and above; children ride for ¥500 (~USD4.69).
Telephone: 0134-31-1733
Website
For more sites to visit in Japan, check out:
---
Cover image adapted from: IsLeafOn? and @darlonegardent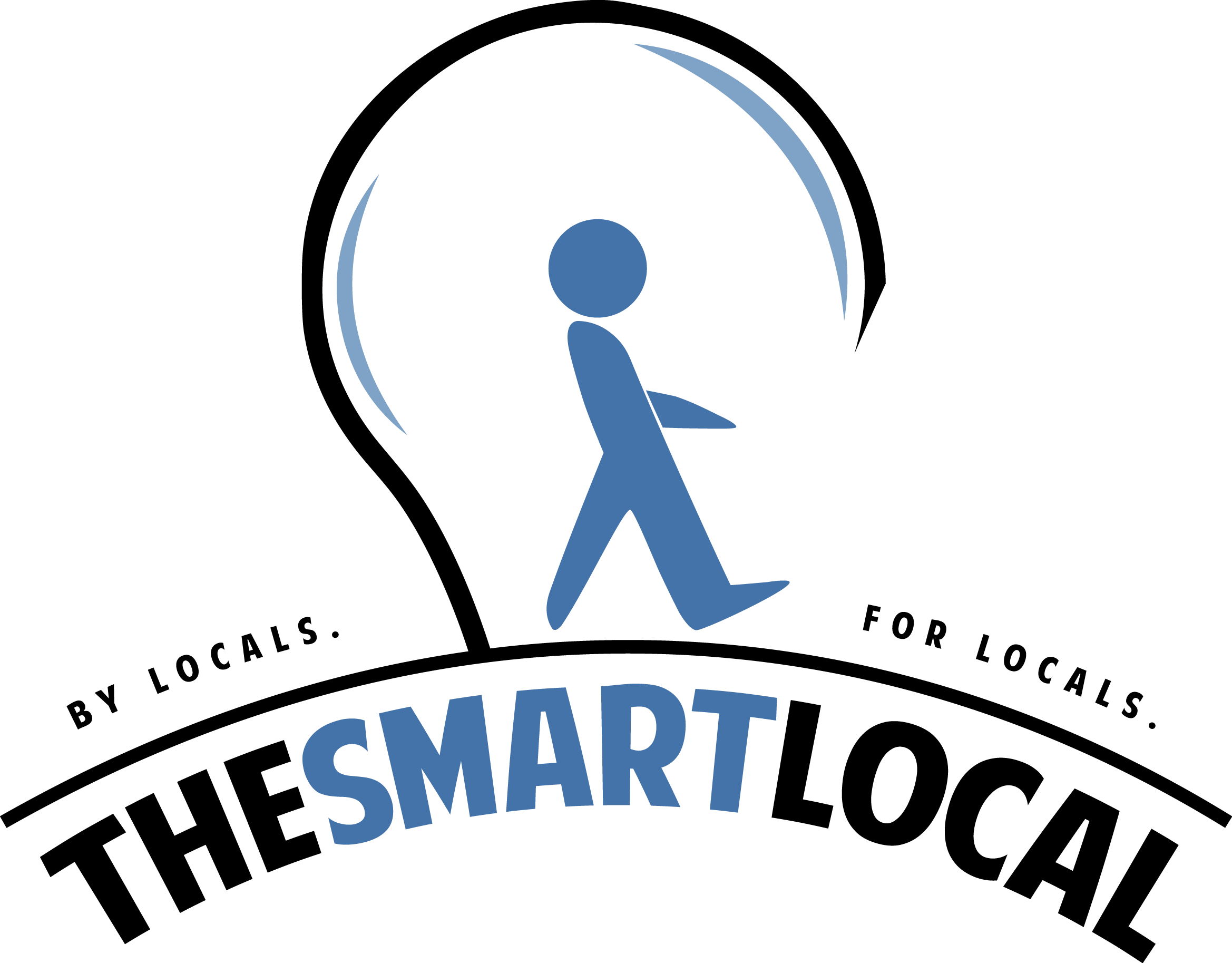 Drop us your email so you won't miss the latest news.