Meigen Udon in Okayama
---
It's fun to try out different regional udon dishes that come in different shapes and sizes, but it's even more enjoyable when you get to try your hand at putting together a bowl. Located in Okayama City, Meigen Udon is an entirely self-service restaurant that lets you assemble your own meal, starting from boiling your own noodles. 
---
OG self-service udon restaurant in Japan
---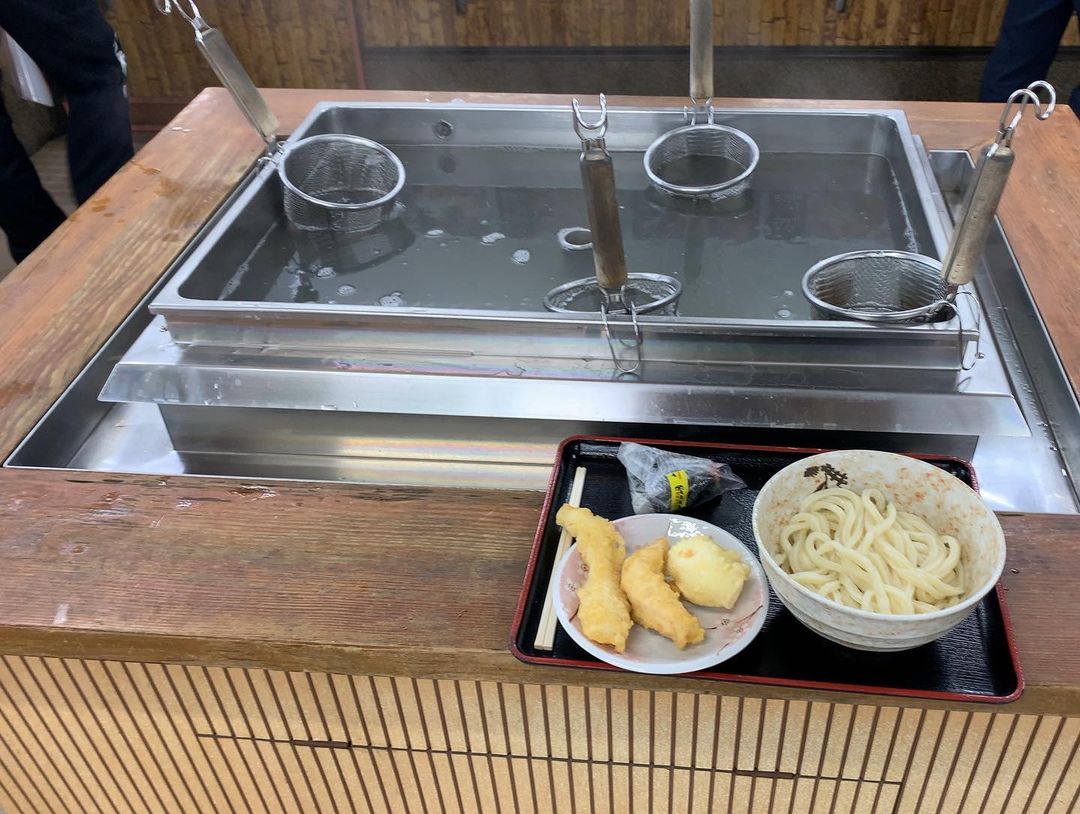 Image credit: @aays2006a

Self-service udon restaurants are a common sight across Japan nowadays, but they first came into existence with the opening of Meigen Udon in 1976.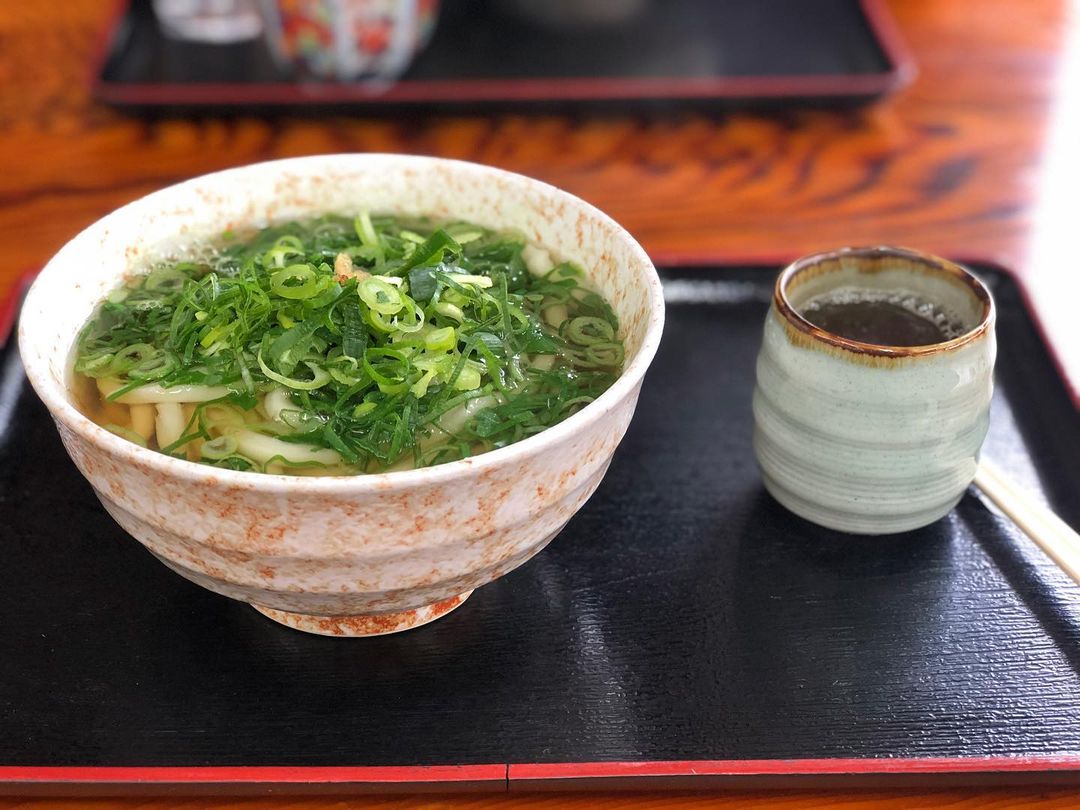 Image credit: @tomochan_1974
With a mission to provide delicious food at low prices, the 46-year-old establishment in Okayama City keeps their prices affordable for its customers by having them build their own steaming bowl of noodles.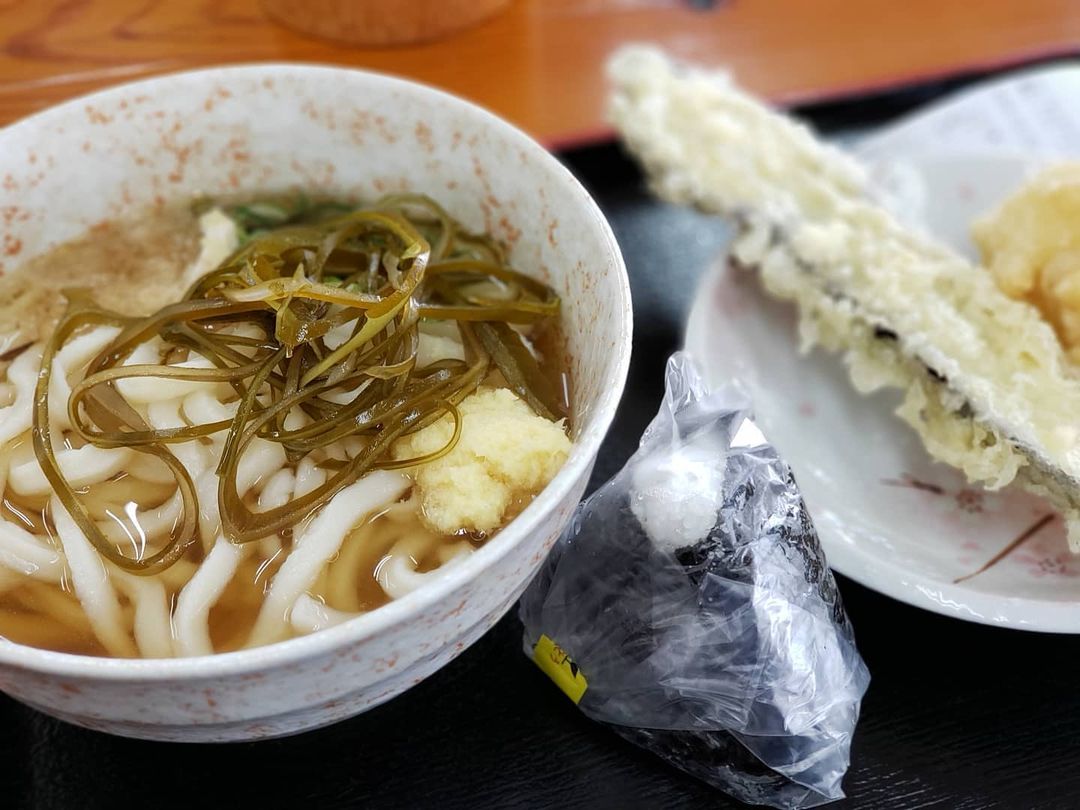 Image credit: @emiko.asa
From boiling noodles to picking out toppings, self-service is taken to the next level as customers help themselves to everything and assemble their bowl of udon. 
---
How to assemble your own bowl of udon
---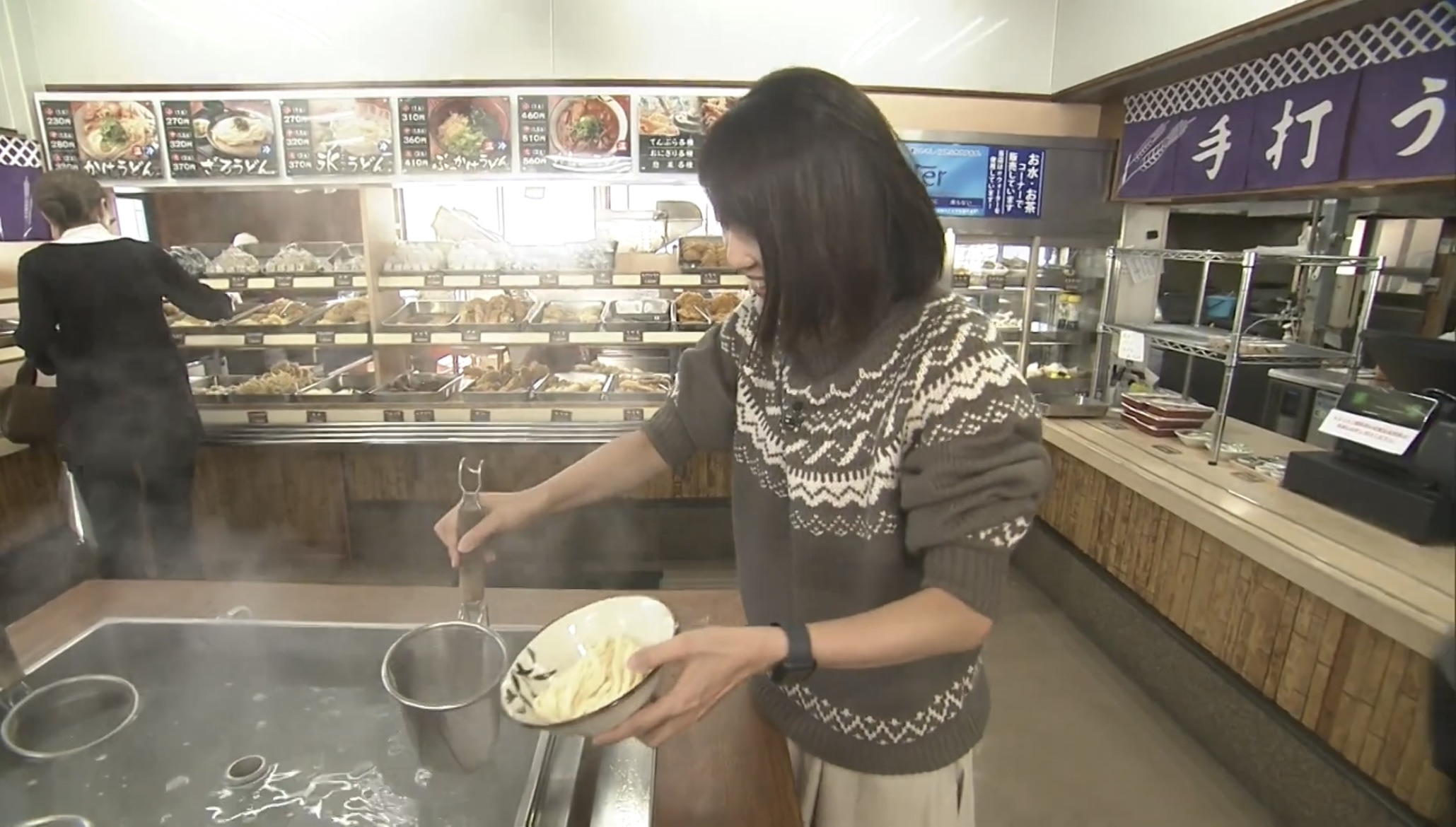 Image adapted from: RNC West Japan Broadcast 
While self-service udon restaurants are not new to locals and seasoned regulars, stepping into one as a first-timer can be intimidating. But not to worry, the process is relatively simple – here's how to concoct your own bowl of goodness at Meigen Udon.
Upon entering, you'll find bundles of pre-boiled handmade udon noodles, priced from ¥260 (~USD1.88) onwards, available in 3 varying amounts. 
According to an interview, Meigen Udon shared that they cook their udon using a pressure cooker. Though it's an unusual method, it yields noodles that are addictively chewy yet light.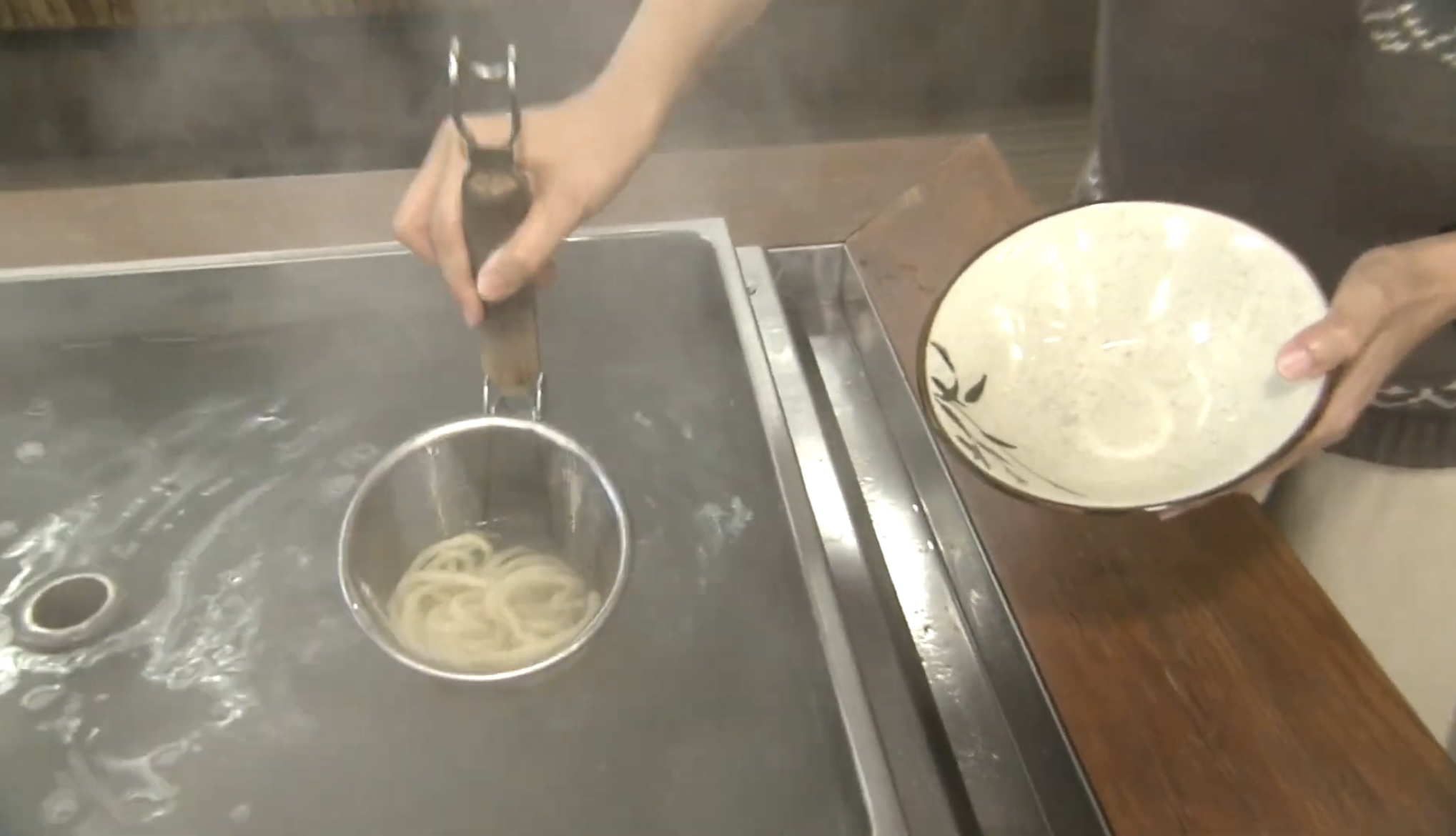 Image adapted from: RNC West Japan Broadcast 
Once you've decided on a size, head over to the huge pot of boiling water and pour the noodles into a stainless steel strainer. As the noodles are already cooked, just swirl them in the water gently to heat them up.  
Lightly strain the excess water and transfer the noodles to your bowl.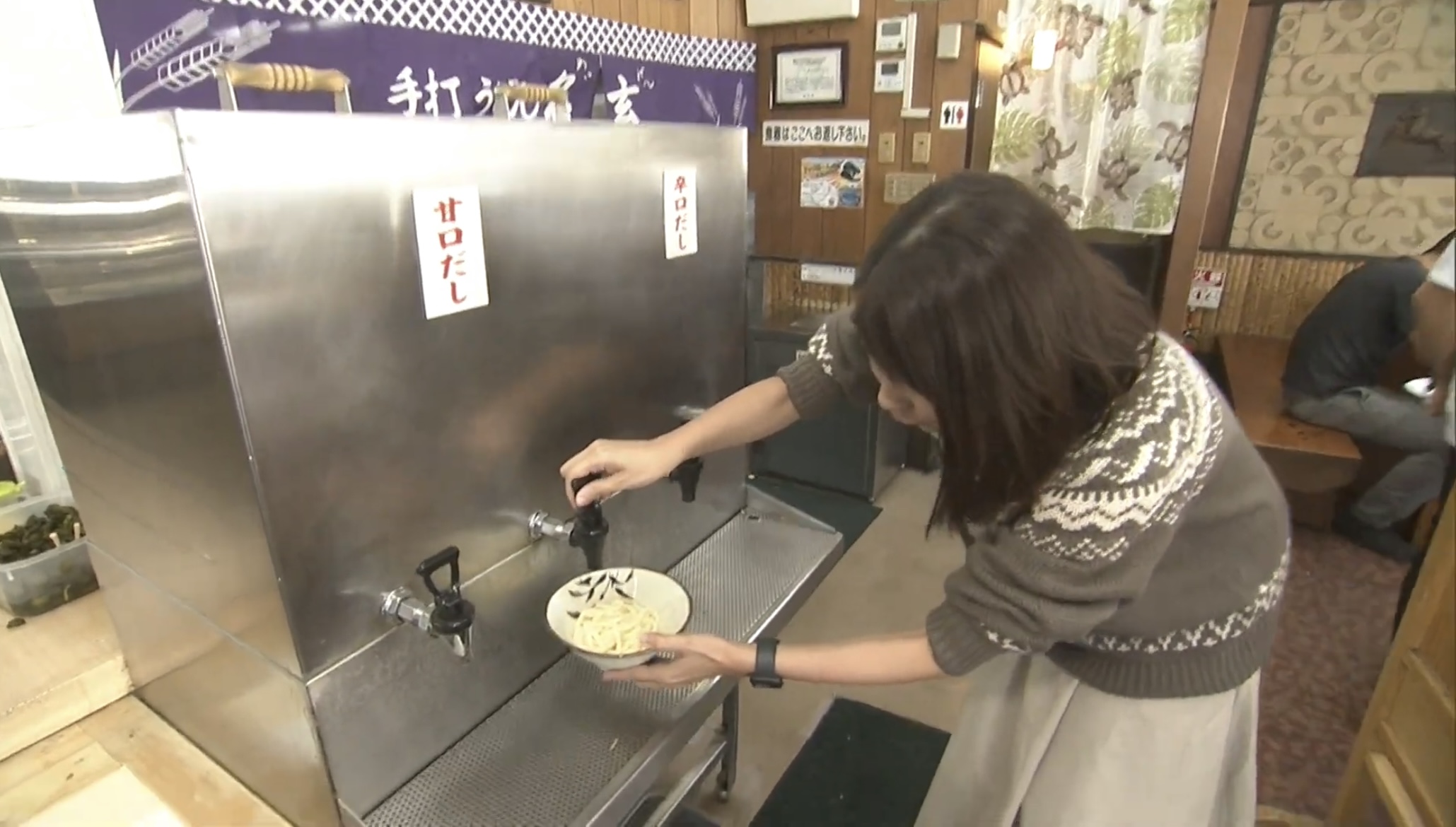 Image adapted from: RNC West Japan Broadcast 
There are 2 types of dashi broth available, amakuchi (甘口) and karakuchi (辛口). While both soup bases are made using konbu (kelp) and katsuo (skipjack tuna), the sweetness of soy sauce shines through more in the former.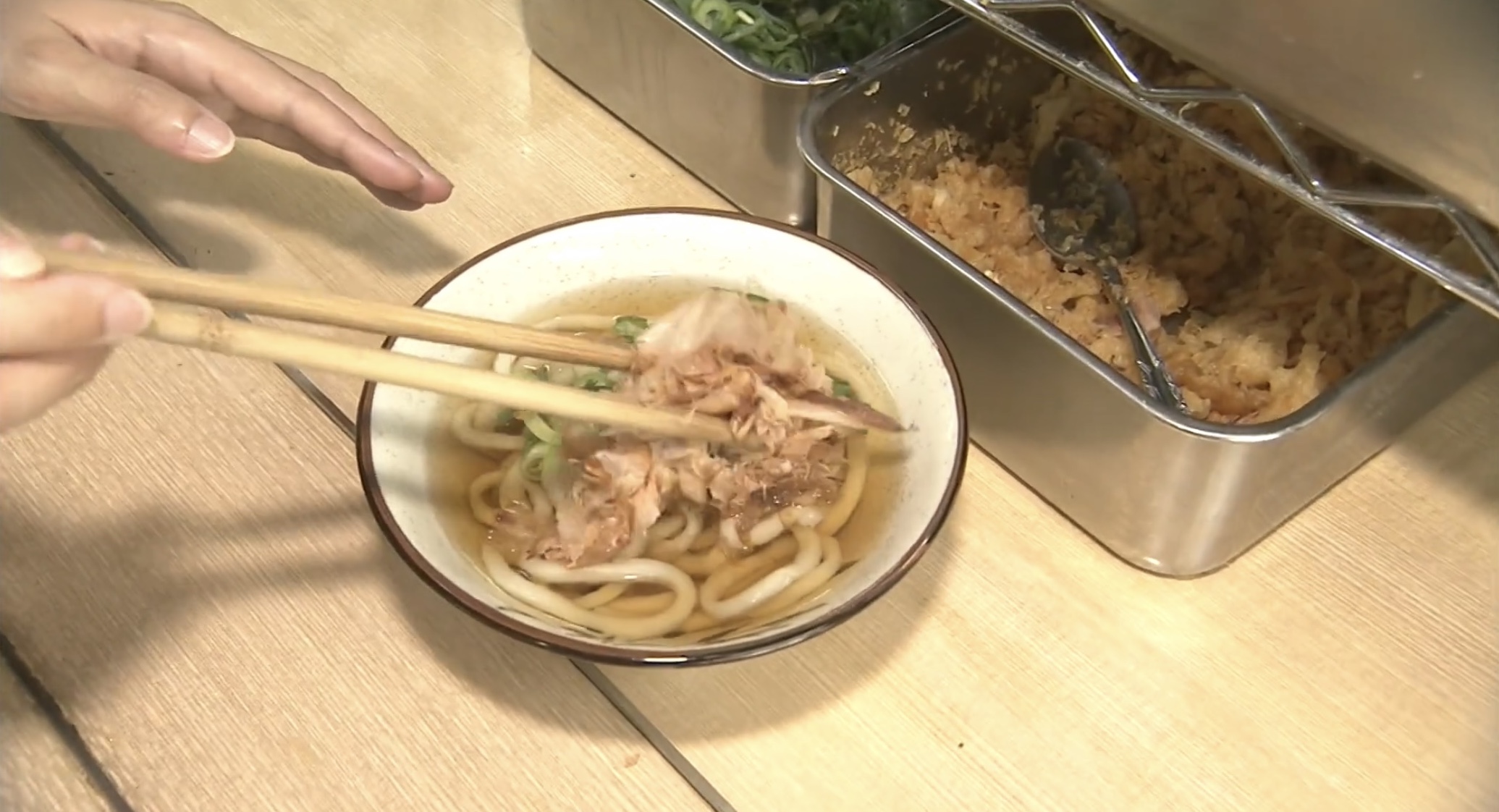 Image adapted from: RNC West Japan Broadcast 
Lastly, choose your desired toppings. Condiments such as green onion, pickled vegetables, and spices are free of charge, so don't be afraid to go heavy-handed.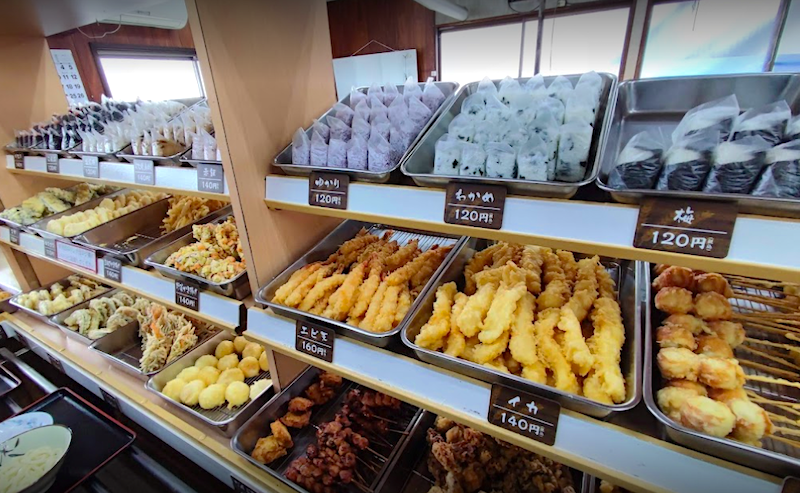 Image adapted from: Hana pa
For a more filling meal, Meigen Udon serves over 60 types of side dishes. Tempura alone – the classic accompaniment to udon – comes in over 30 varieties and are priced reasonably from ¥100 (~USD0.72) onwards per piece.
Besides deep-fried sides, rice balls and sushi rolls are sold from ¥120 (~USD0.87) each.
---
Getting to Meigen Udon
---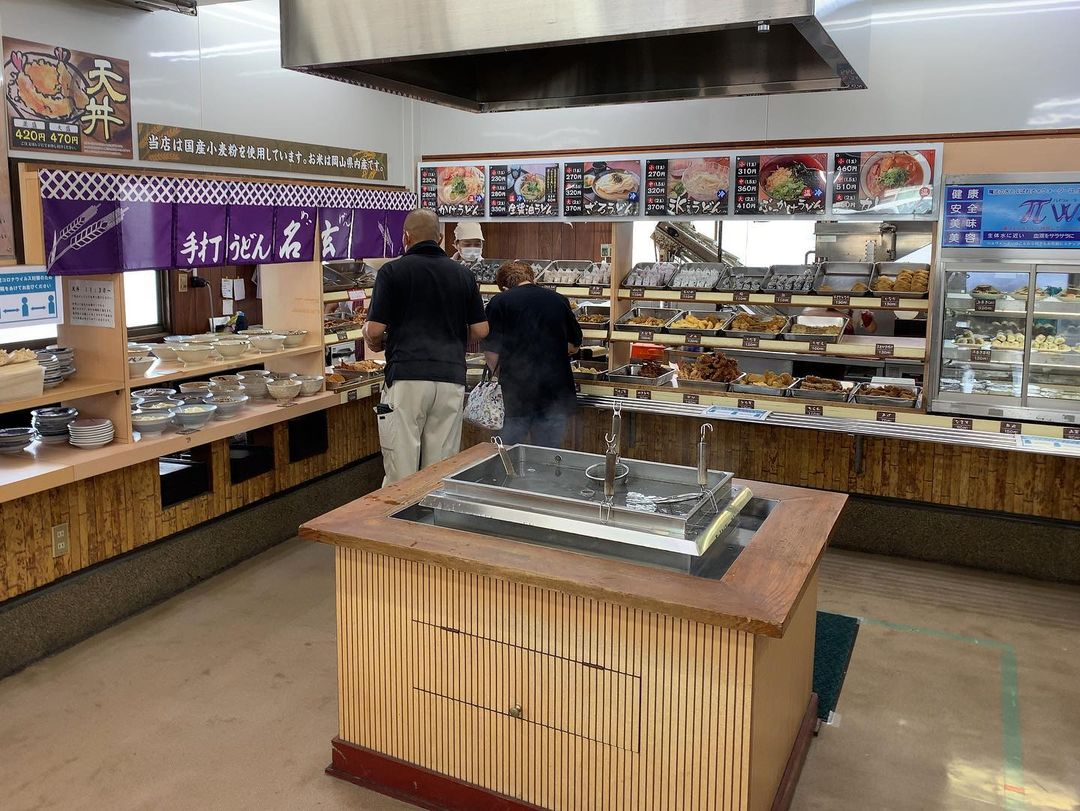 Image credit: @aays2006a

To get to Meigen Udon, start your journey at the bus centre at JR Okayama Station. The bus on the Okayama Fureai Centre Line will bring you to Motouecho Station, with the journey (¥250, ~USD1.81) taking around 20 minutes.
After alighting, walk about 4 minutes until you spot a bright yellow sign imprinted with the words "手打うどん名玄" (teuchi udon meigen).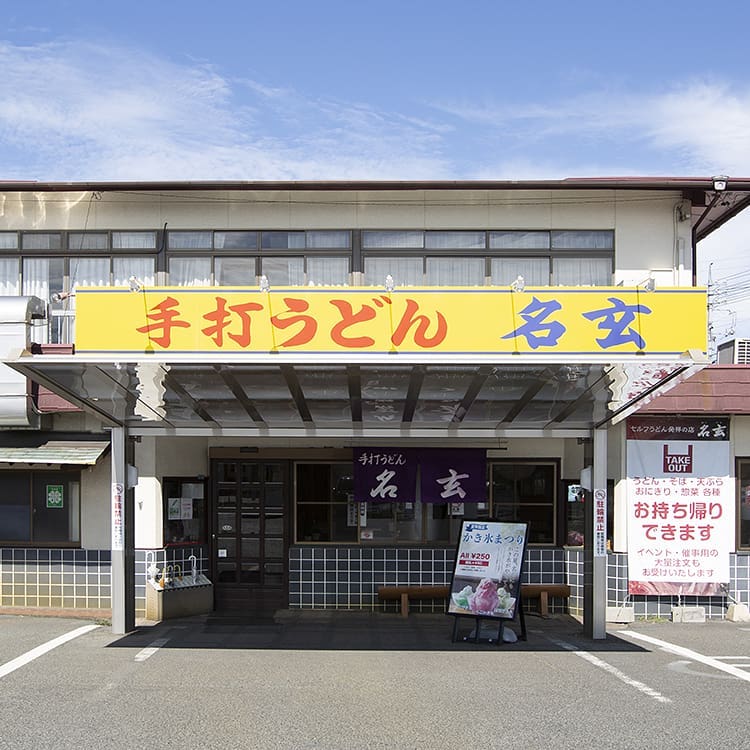 Image credit: @meigen_udon
As Meigen Udon is a local favourite, we recommend visiting the place right after it opens, or during off-peak hours if you want to avoid waiting in a queue. 
Address: 6-7-17 Hirai, Naka Ward, 703-8282 Okayama
Opening hours: 10am-8.30pm (Closed on 1st – 3rd January) (Last order at 8pm)
Contact: 0862-73-5472 | Meigen Udon Website
Also check out:
---
Cover image adapted from (from left to right): @t_bassman_jiraud, RNC West Japan Broadcast and Hana pa
Get more stories like this!
Drop us your email so you won't miss the latest news.