Japanese live-action movies adapted from manga
---
Western live-action movies adapted from comic books such as Marvel's The Avengers franchise have done exceedingly well in recent years, and Hollywood has spawned countless other comic book-based movies.
Live-action movies adapted from Japanese manga, however, are less known to overseas audiences, largely because of their smaller budgets and a language barrier. Truth is, these live-action movies are just as exciting and a breath of fresh air in the cinematic theatre of adaptations.
---
1. Rurouni Kenshin (2012-2014)
---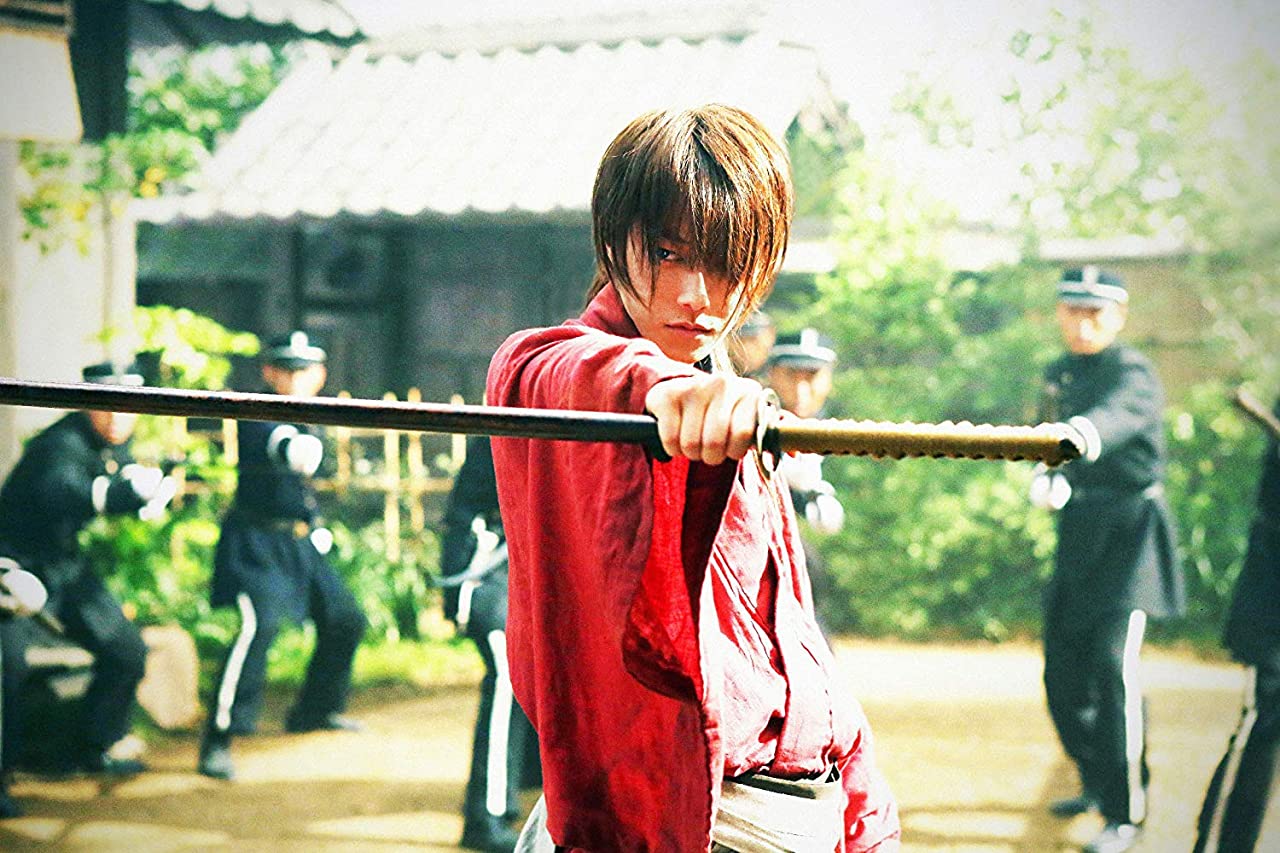 Image credit: IMDb
In the waning days of the Shogunate, the Bakumatsu War raged between the feudal and the Imperialist forces. On the side of the Imperialists was the fearsome assassin known as Hitokiri Battousai, who assassinated the Imperialists' foes and carried out their necessary evils for peace.
At the end of the war, Hitokiri Battousai abandoned his katana and disappeared from the public.
In his place, a wandering swordsman called Himura Kenshin wanders around Japan. He carries a reverse-blade katana – a sword with the edge on the wrong side – as a symbol of his resolve to never kill again.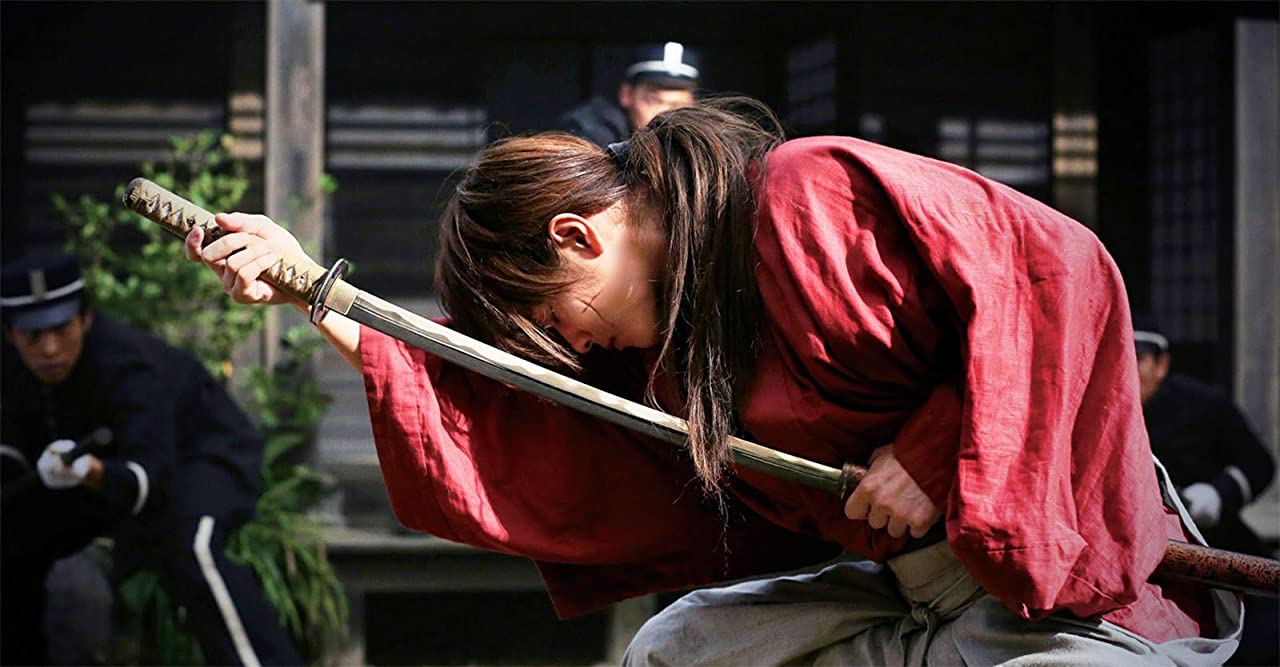 Image credit: IMDb
The Rurouni Kenshin trilogy – Rurouni Kenshin: Origins (2012), Rurouni Kenshin: Kyoto Inferno (2014), Rurouni Kenshin: The Legend Ends (2014) – are set in the troubled beginning of the Meiji era, and they chronicle 2 fan-favourite arcs from the manga – the Tokyo and Kyoto arcs.
These 3 live-action movies are a faithful adaptation of the source manga, with some fans even calling it the best Japanese manga-to-movie adaptation ever made. They include excellent sword-fighting choreography, action-packed scenes, and acting that was even praised by the manga artist himself.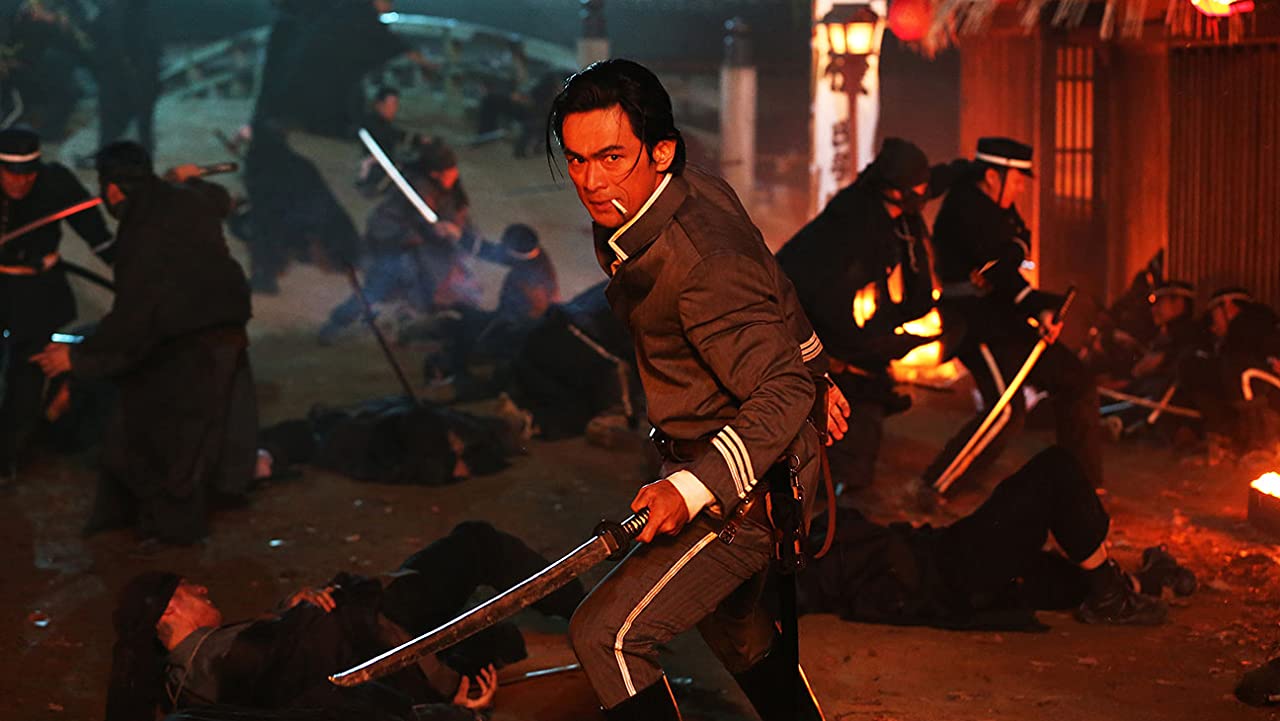 Image credit: IMDb
Many have said that the adaptation is well-made because of a large budget provided by Warner Bros. Pictures (Japan) and the Japanese production studio at its helm, Studio Swan.
If you loved the previous Rurouni Kenshin movies, we've got some good news – two more films are set to be released in 2021.
Available on: Amazon Prime
---
2. Parasyte (2014-2015)
---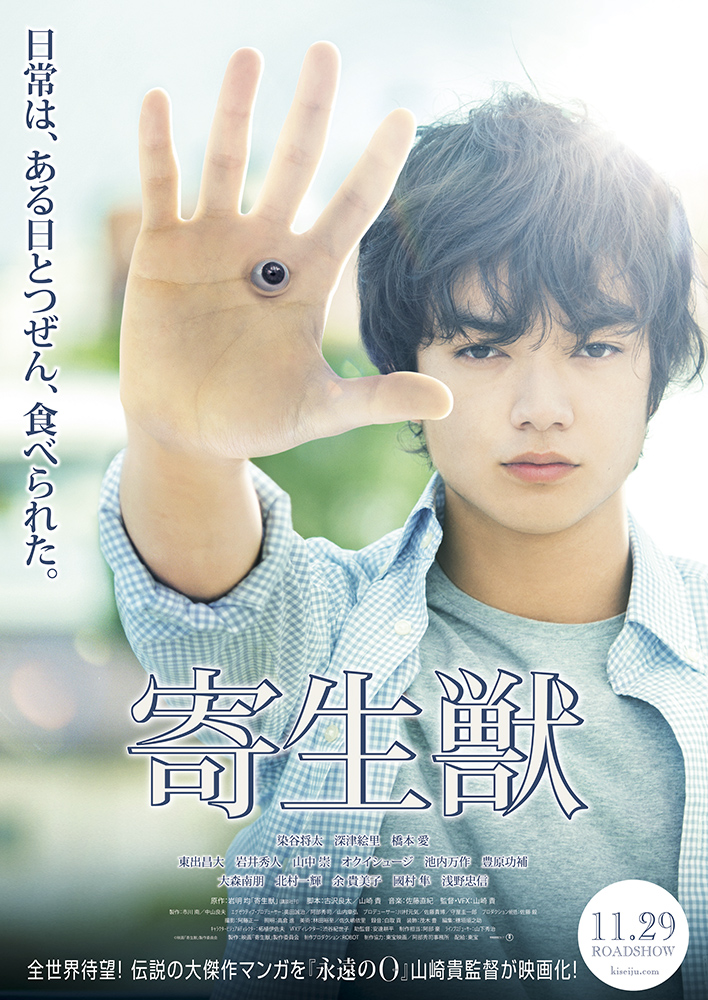 Image credit: IMDb
Unlike the similarly-named Parasite, Parasyte is less about class struggles and more about sci-fi action and horror. In this film, aliens have infiltrated society by worming their way into human brains, eating them from inside-out, and taking over their bodies.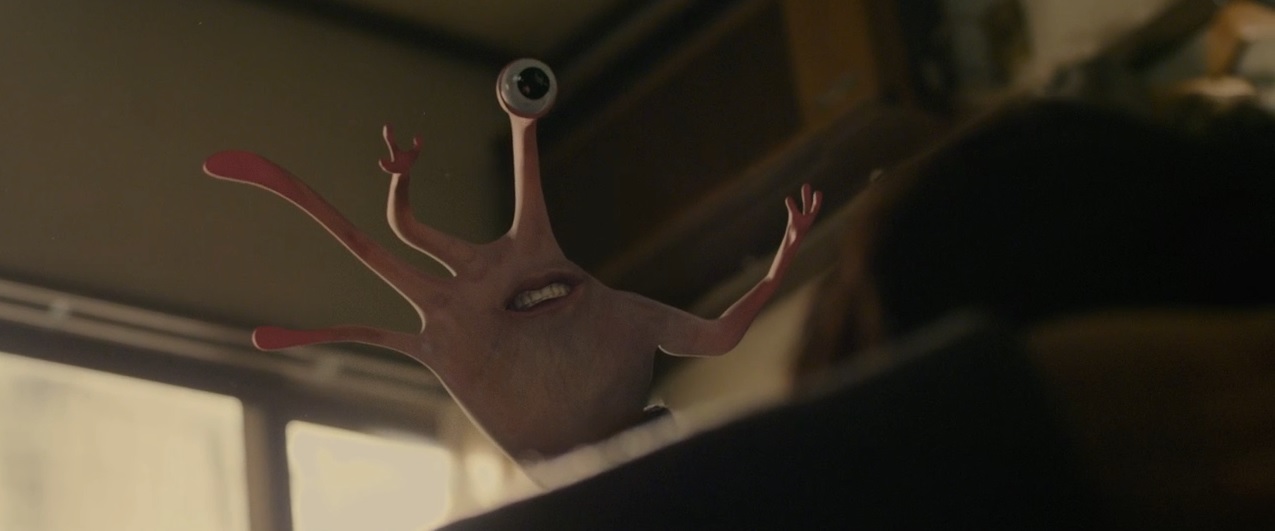 Image credit: IMDb
Shinichi Izumi, a high school student, wakes up in the middle of the night to find one of these aliens worming its way into his arm. Horrified, he attempts to halt the alien with the wire of his headphones. While Shinichi hasn't lost his brain to the alien, his arm has been taken over by it. 
Shinichi soon befriends the alien and names it Migi, which means "right". Migi proves to be a helpful companion, but their peace is soon disrupted when the other aliens learn of Shinichi and Migi's symbiotic relationship.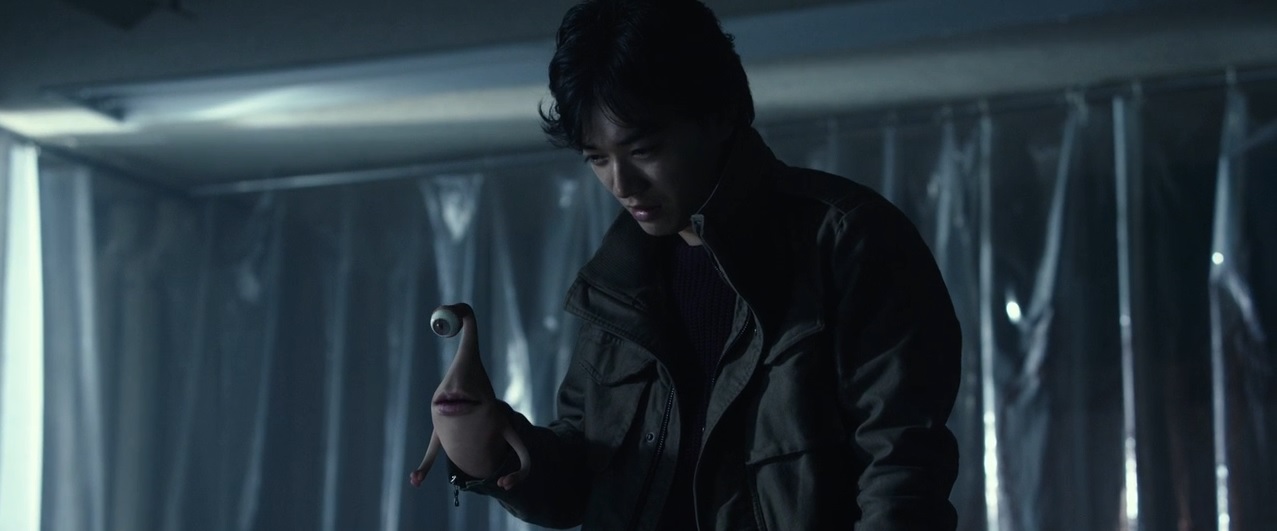 Image credit: IMDb
On top of trying to kill the unlikely duo, the aliens also start infiltrating the different levels of society, including Shinichi's school and the government. 
This two-part series was adapted from a hit manga that ran from 1989-1995. There's also a popular anime adaption that aired from 2014-2015.
Available on: DVD
---
3. L DK (2014)
---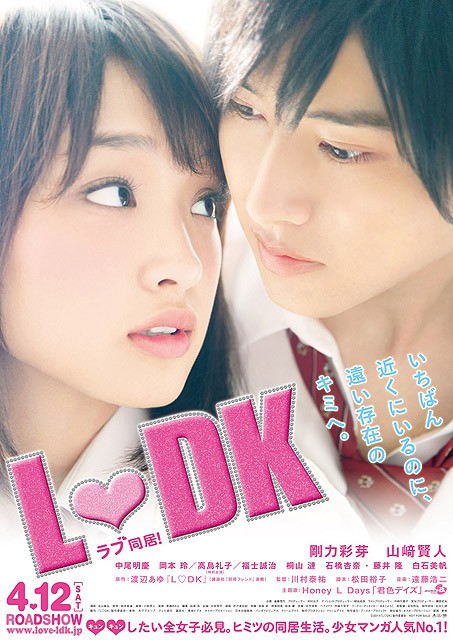 Image credit: IMDb
Aoi Nishimori is a high school student who lives alone in an apartment in Tokyo after her parents left to work in another city. 
One day, her best friend confesses to the most popular boy in school, Shusei Kugayama. However, he rejects her confession, and as a result, Aoi resents him for it. 
To her surprise, Shusei moves in next door to her apartment and becomes her neighbour. Things take an even more unexpected turn when Aoi accidentally sets off the sprinklers in Shusei's apartment, ruining his belongings.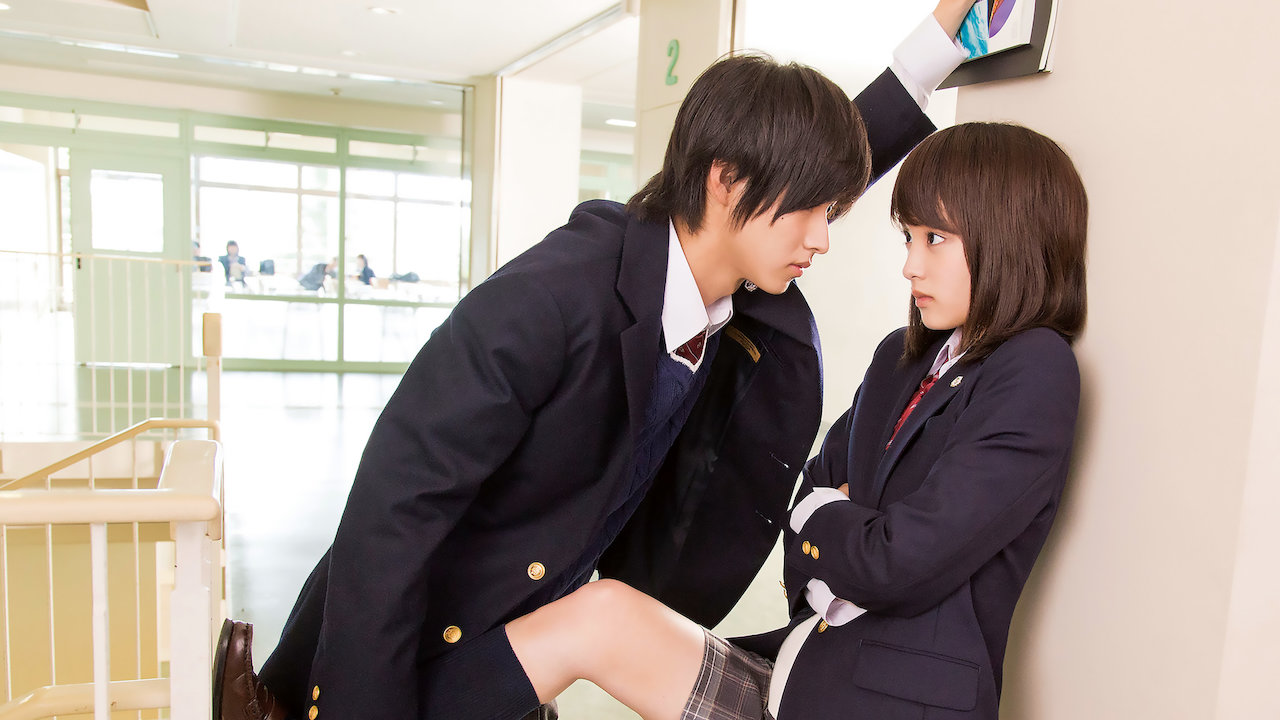 Image credit: Netflix
Shusei moves into Aoi's flat while his room undergoes repairs, but the pair have to keep their cohabitation under wraps at all costs. As the two get to know each other, Aoi finds herself falling in love with Shusei, a boy known for never reciprocating romantically. 
The title of the movie, L DK, refers to the acronym for "living room, dining room, kitchen", as well as the Japanese phrase "love dokyo" (ラブ同居), which means "cohabitation".
Available on: DVD, Hulu, Netflix
---
4. Orange (2015)
---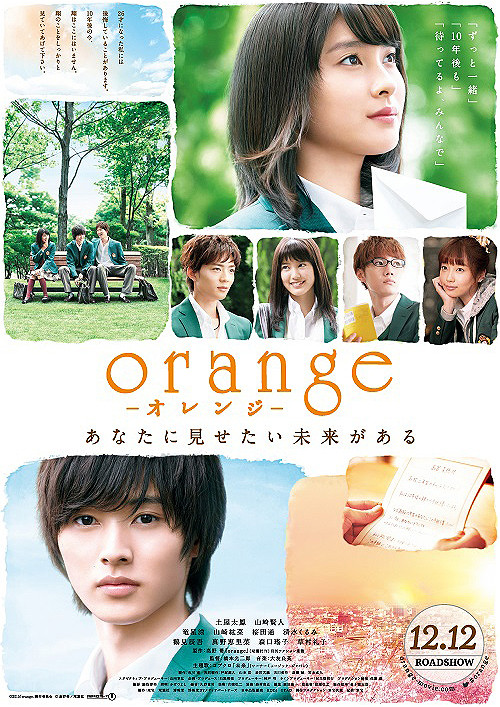 Image credit: IMDb
In the spring of 2015, 2nd-year high school student Naho Takamiya receives letters from herself 10 years in the future. Initially sceptical, Naho begins to believe in the letters after they accurately predict events that would happen.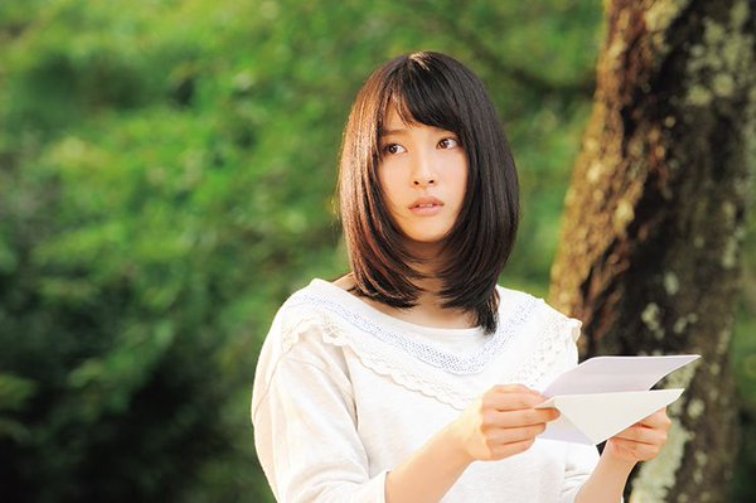 Image credit: IMDb
In the letters, future Naho tells her that transfer student Kakeru Naruse would commit suicide later that year and that she misses Kakeru. Naho does all she can to prevent that from happening and enlists the help of their group of friends to create a parallel timeline where Kakeru lives on.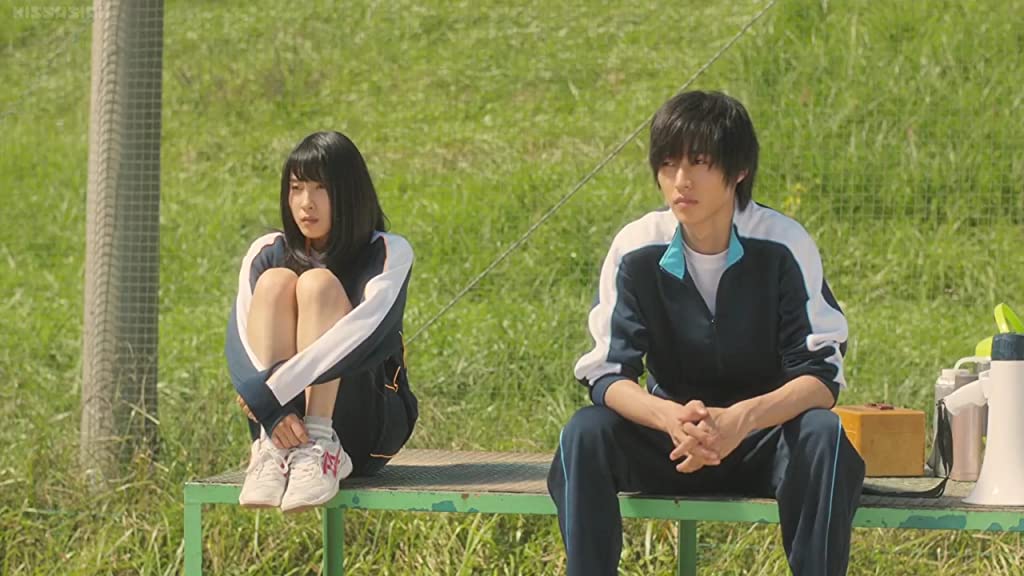 Image credit: IMDb
A touching film based on the manga of the same name, Orange was one of the top-grossing Japanese films in 2016. 
Available on: DVD, Blu-ray
---
5. Kakegurui – Compulsive Gambler (2019)
---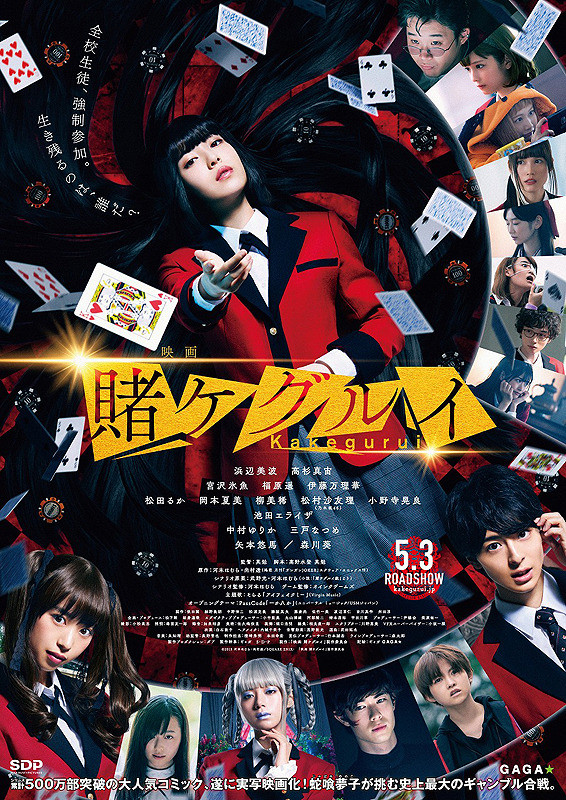 Image credit: IMDb
In the prestigious 122-year-old Hyakko Private Academy, the students' rankings are solely determined by their gambling winnings. The institute awards master gamblers with fame and fortune.
Transfer student Yumeko Jabami arrives and enchants everyone with her beauty. But behind her charming looks lies an insatiable gambler with a ravenous appetite for winning high stakes games.
Based on a manga series that ran from 2014 to 2015, Kakegurui was also turned into an anime and live-action drama, both of which can be found on Netflix.
Available on: DVD
---
6. Tokyo Ghoul (2017-2019)
---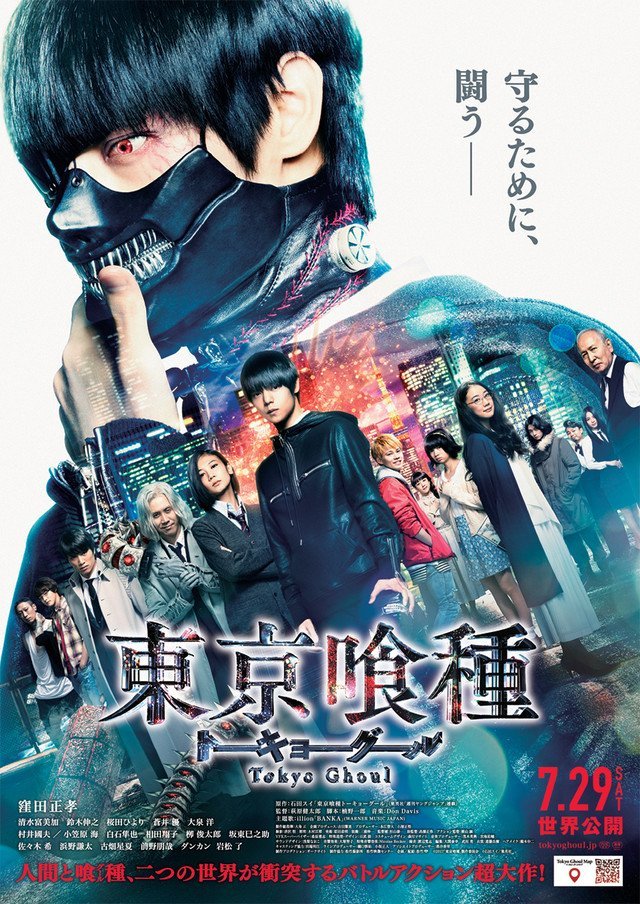 Image credit: IMDb
In an alternate Tokyo, ghouls lurk in the city, preying on their only source of food – human flesh. These ghouls look just like humans and they live double lives as Tokyoites and man-eating monsters.
Ken Kaneki is an introverted and book-loving young adult. He meets a beautiful woman, Rize Kamishiro, in a cafe and manages to score a date with her. To Kaneki's horror, Rize reveals her true identity as a ghoul at the end of the date. But before she devours him, he passes out.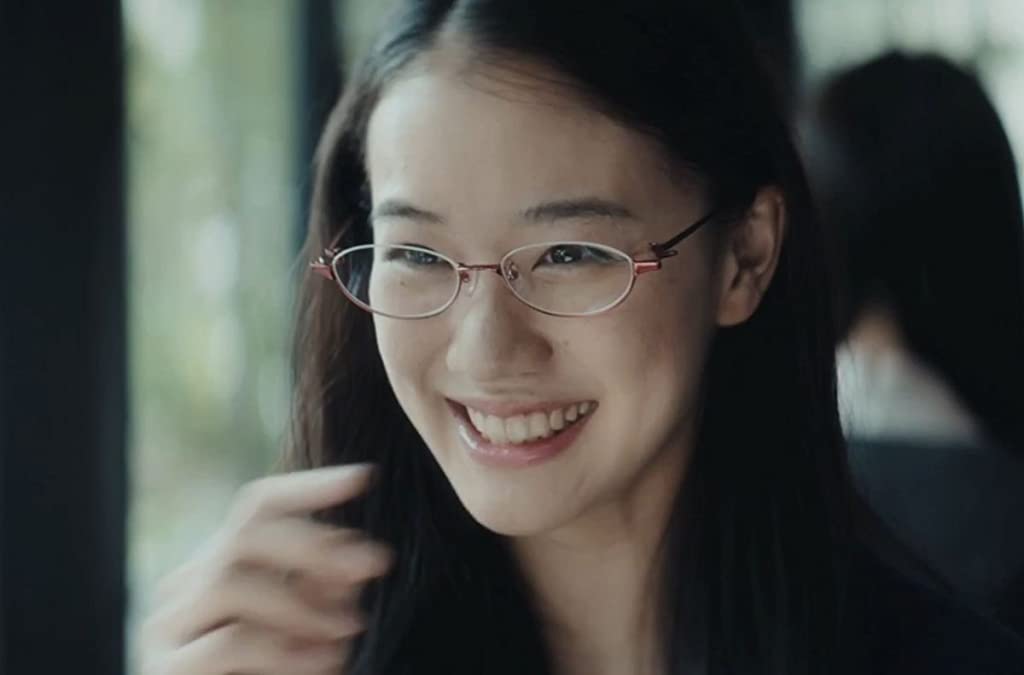 Image credit: IMDb
After waking up in the hospital, Kaneki realises that something is horribly wrong – he can no longer eat normal food, but instead has an insatiable craving for flesh.
In order to save Kaneki, some of Rize's organs were transplanted into him, making him a half-ghoul that must eat humans to survive. Stuck between both the human and ghoul worlds, Kaneki is torn apart by his human morals and his ghoulish need to live on.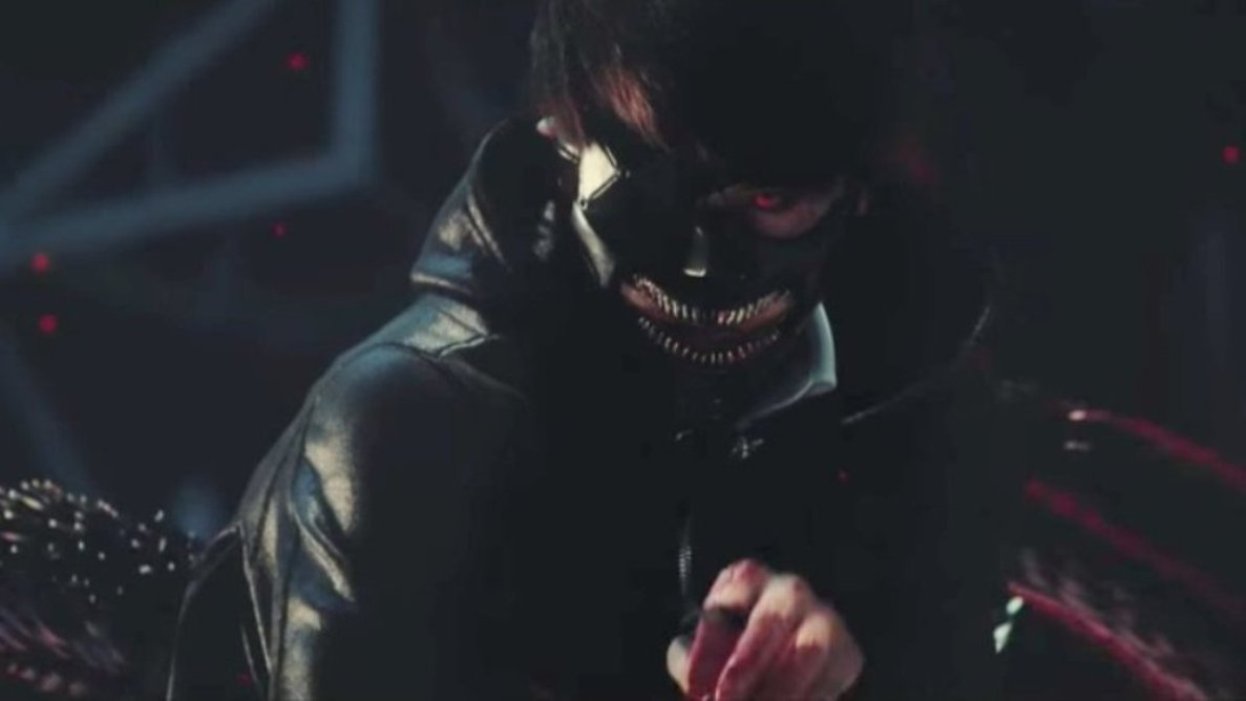 Image credit: IMDb
The movie was based on the manga of the same name, which ran from 2011 to 2018. The sequel, Tokyo Ghoul S (2019) follows the Gourmet Arc, where a ghoul who eats humans for the gourmet delight captures Kaneki for his exquisite scent.
Available on: Funimation, Hulu
---
7. Psychic Kusuo: The Disastrous Life of Saiki K. (2017)
---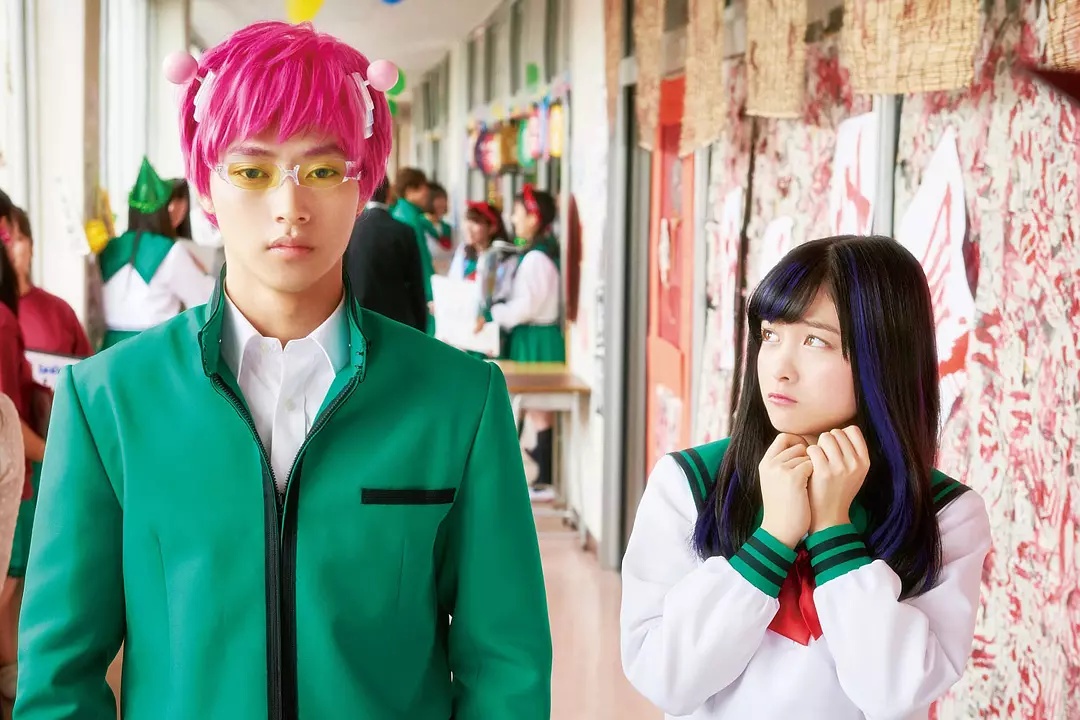 Image credit: IMDb
The coffee jelly-loving Kusuo Saiki was born with powerful psychic abilities, but he hesitates to show it after a bad childhood experience.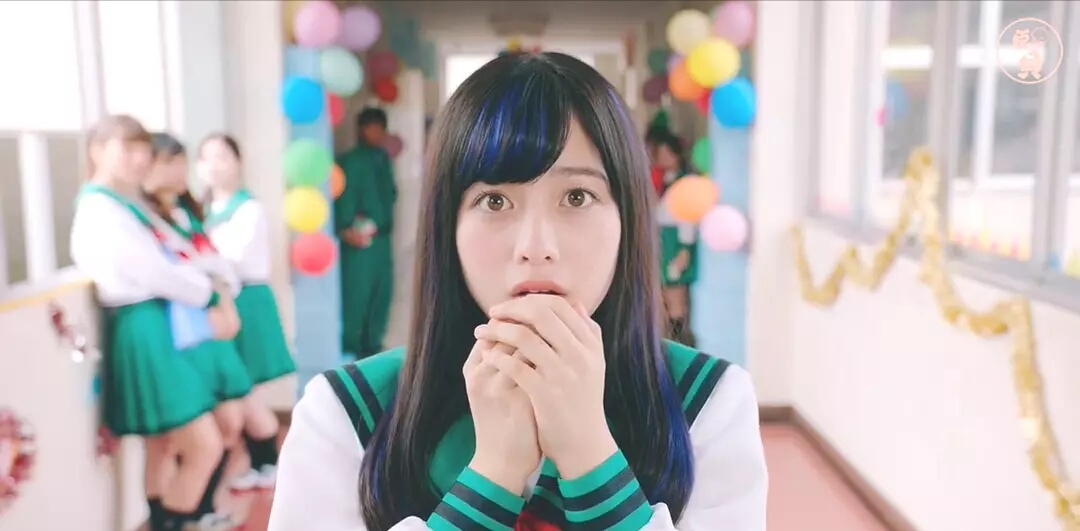 Image credit: IMDb
Now, Saiki is a 16-year-old high schooler. Despite his best efforts to keep a distance from everyone and live a quiet life as an ordinary student, his quirky and lovable classmates just won't leave him alone.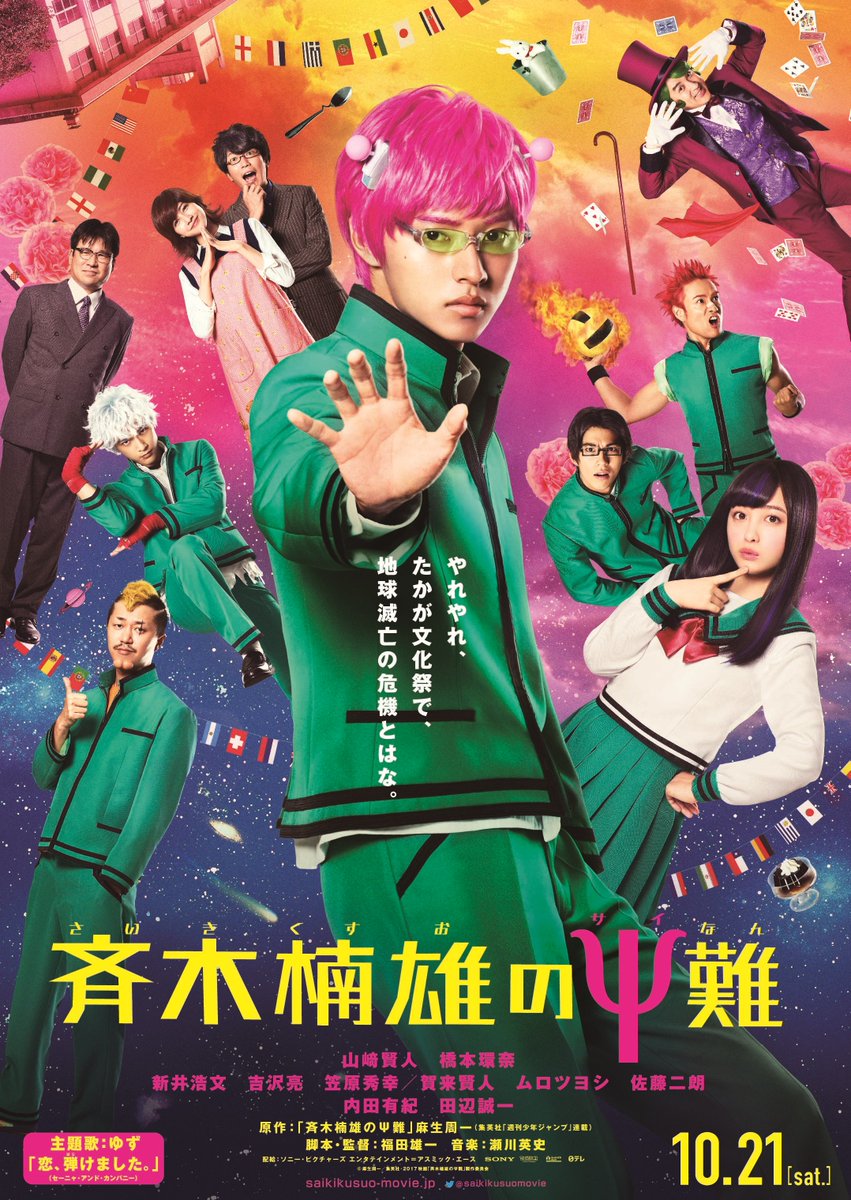 Image credit: IMDb
Watch as Saiki attempts to dodge his well-meaning classmates with his psychic abilities and the hilarity that inevitably ensures. This sci-fi comedy is based on a manga that ran from 2012 to 2018. There's also an anime adaption available on Netflix.
Available on: Netflix (select countries), DVD
---
8. JoJo's Bizarre Adventure: Diamond Is Unbreakable Chapter 1 (2017)
---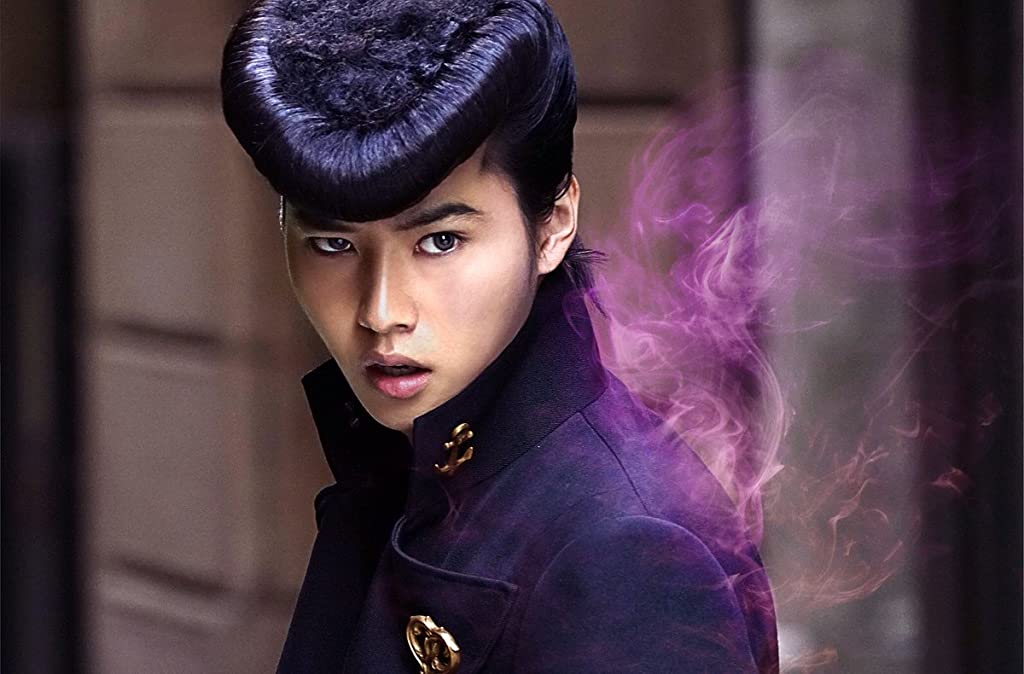 Image credit: IMDb
High school student Josuke Higashikata is gifted with strange supernatural powers. It is revealed that his powers are from the Joestar bloodline, giving him the ability to manifest his superhuman abilities, known as a Stand.
A series of murders occur in his hometown of Morioh and Josuke sets out to investigate. When his grandfather, Ryohei, is murdered by another Stand user, Josuke decides to take revenge and protect Morioh from the menace.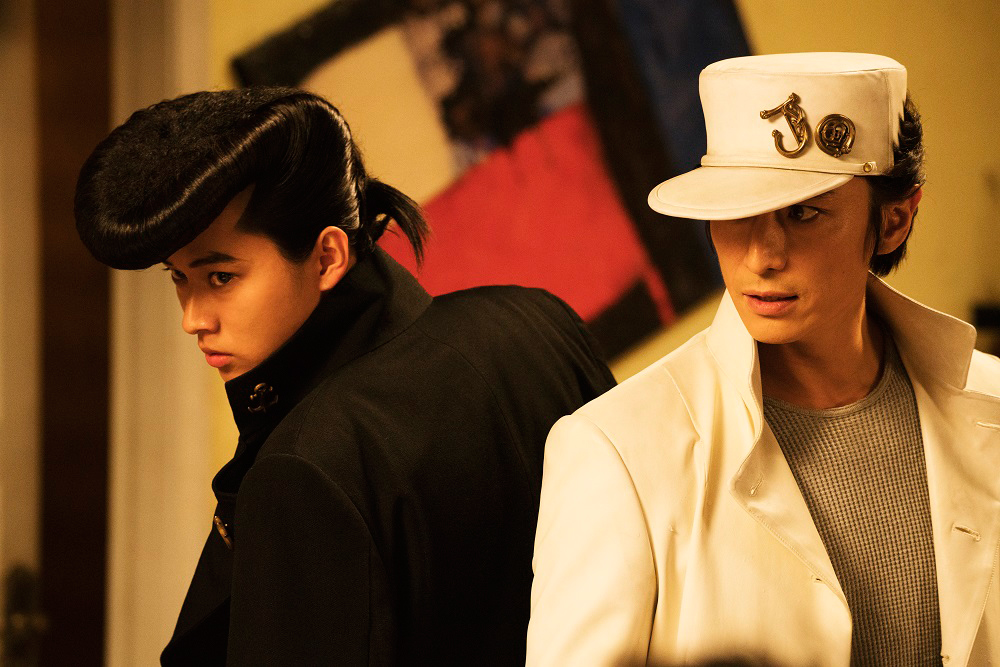 Image credit: IMDb
JoJo's Bizarre Adventure is a long-running manga first published in 1987, and it's well-known for its iconic over-the-top poses, dramatic scenes, and ridiculous hairstyles. This movie, which draws from the 4th arc, pays homage to the signature style of the manga, which explains the lead actor's ridiculous pompadour.
Available on: Amazon Prime
---
9. Assassination Classroom (2015-2016)
---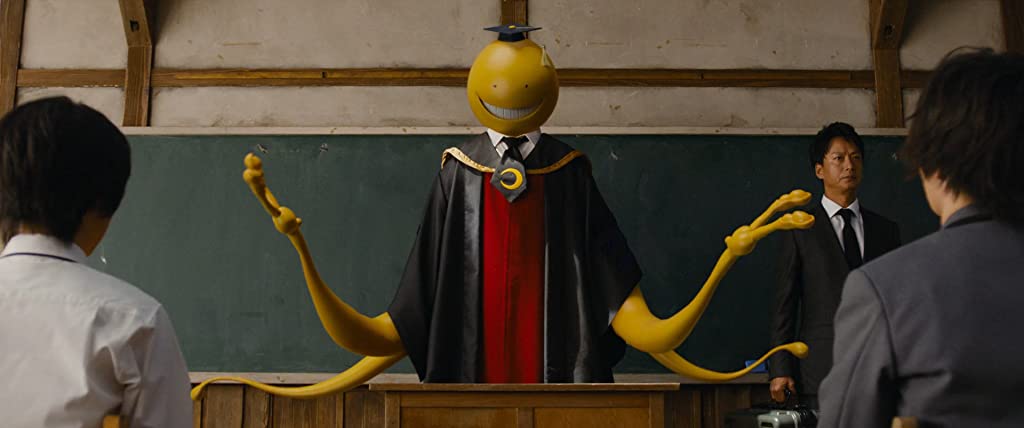 Image credit: IMDb
A mysterious tentacled being has destroyed 70% of the moon, and the Japanese military vows to capture the monster, dead or alive. However, he demands to be the homeroom teacher to the students of Class 3-E in Kunugigaoka High School and the government is forced to comply.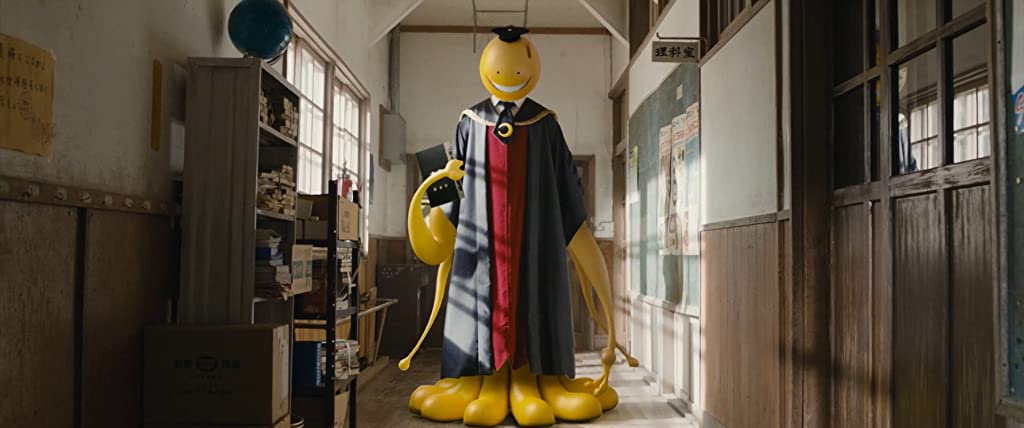 Image credit: IMDb
Class 3-E, full of delinquents, misfits, and oddballs, is the laughing stock of the school. The government offers the students a 10 billion yen bounty for the successful assassination of the creature, who calls himself Koro Sensei, before their graduation.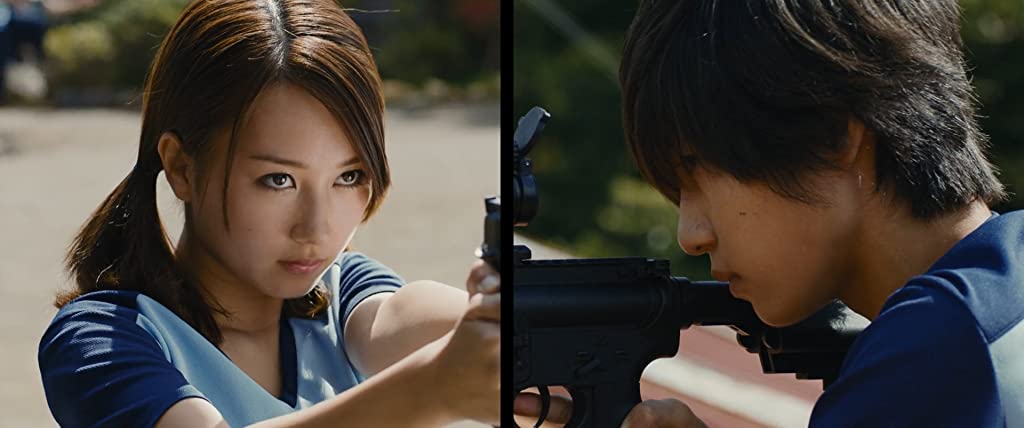 Image credit: IMDb
Killing the creature isn't as easy it seems – Koro Sensei has a host of otherworldly superpowers, such as superspeed, impenetrable skin, and a genius intellect. The class sets out to kill Koro Sensei and this leads to over-the-top and often hilarious attempts to obliterate the creature. 
All of their attempts fail, but amidst the chaos, the students realise that they're enjoying themselves and finally working hard to achieve something, thanks to their teacher.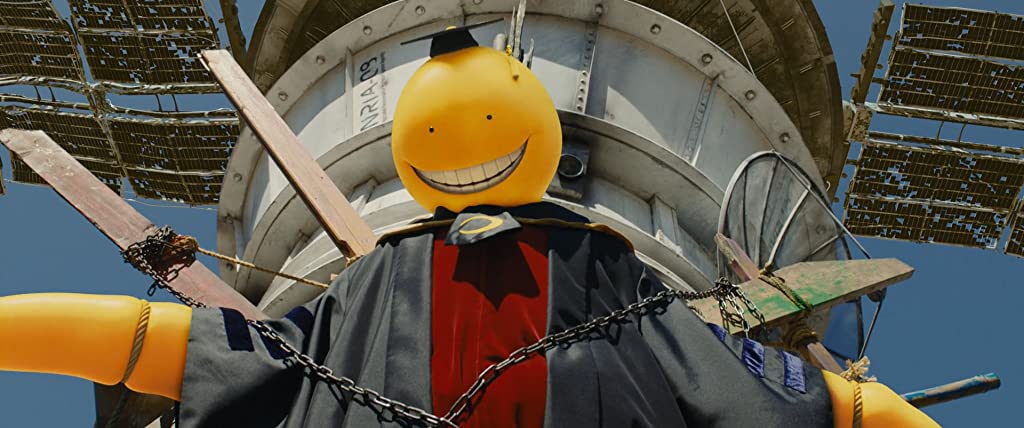 Image credit: IMDb
Assassination Classroom is a fun and light-hearted film, very much like its source manga. It was one of the highest-grossing films in Japan in 2015 and 2016.
A sequel, Assassination Classroom: Graduation, was released in 2016. Set 6 months after the events of the first movie, the students have yet to find a way to assassinate Koro Sensei. Time is running out for them as Koro Sensei has threatened to blow up Earth on Graduation Day.
Available on: Amazon Prime
---
Japanese live-action movies
---
Although Japanese live-action movies adapted from manga generally aren't as well-known as their Hollywood counterparts, they certainly punch well above their weight and are love letters to the fans of the series.
If you're looking for more, check out our extensive list of Japanese movies to watch.
Check out these articles about Japan: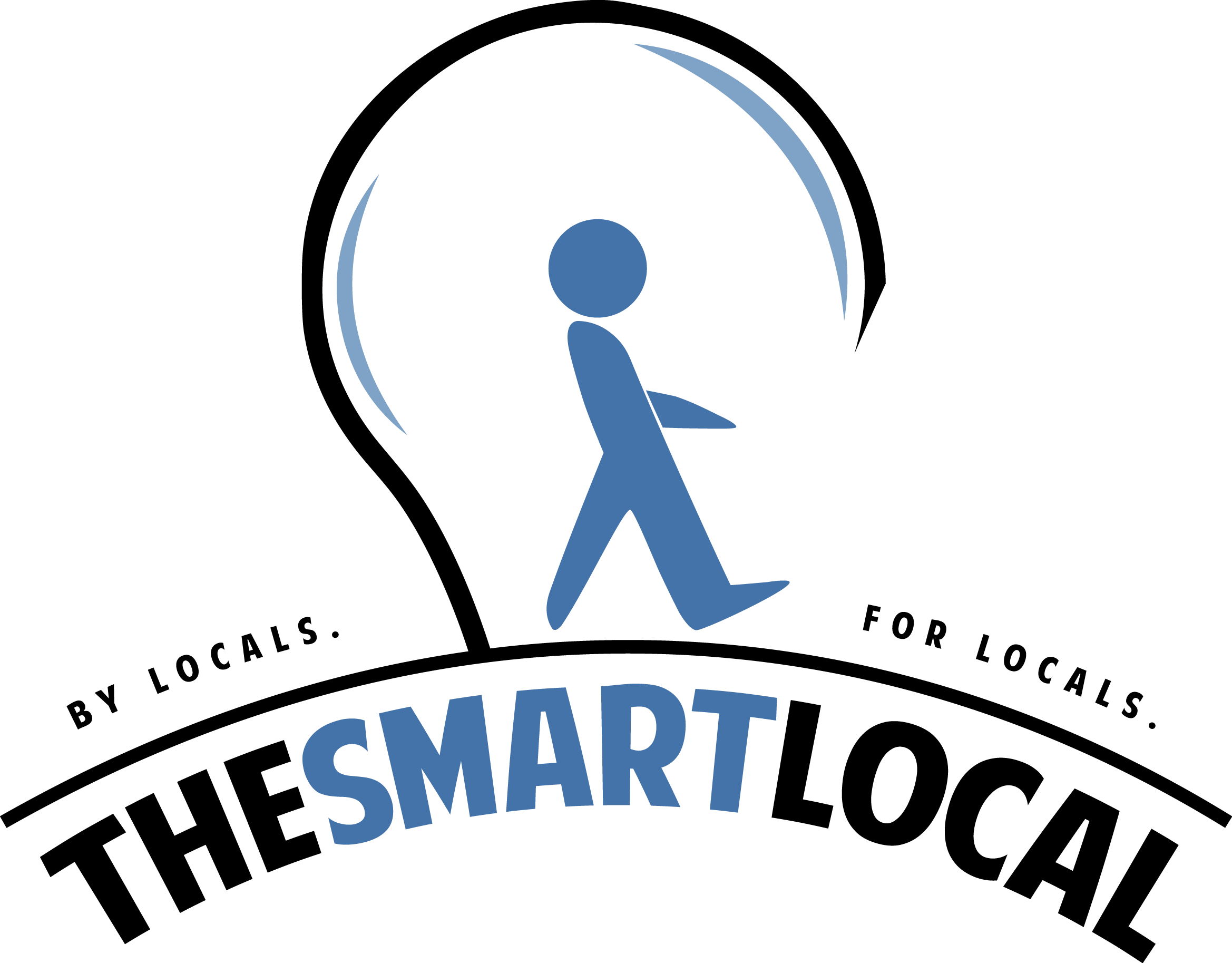 Drop us your email so you won't miss the latest news.