Demon Slayer Infinity Castle at Ashinomaki Onsen Ookawaso
---
Since its big screen debut in October 2020, Demon Slayer has captured the hearts of the nation, beating out Spirited Away and Your Name to become the all-time top-grossing film in Japan. Luxury ryokan Ashinomaki Onsen Ookawaso recently generated a buzz online due to its uncanny resemblance to Muzan Kibutsuji's "Infinity Castle" in the demon-slaying series. 
---
Muzan Kibutsuji's Infinity Castle in real life
---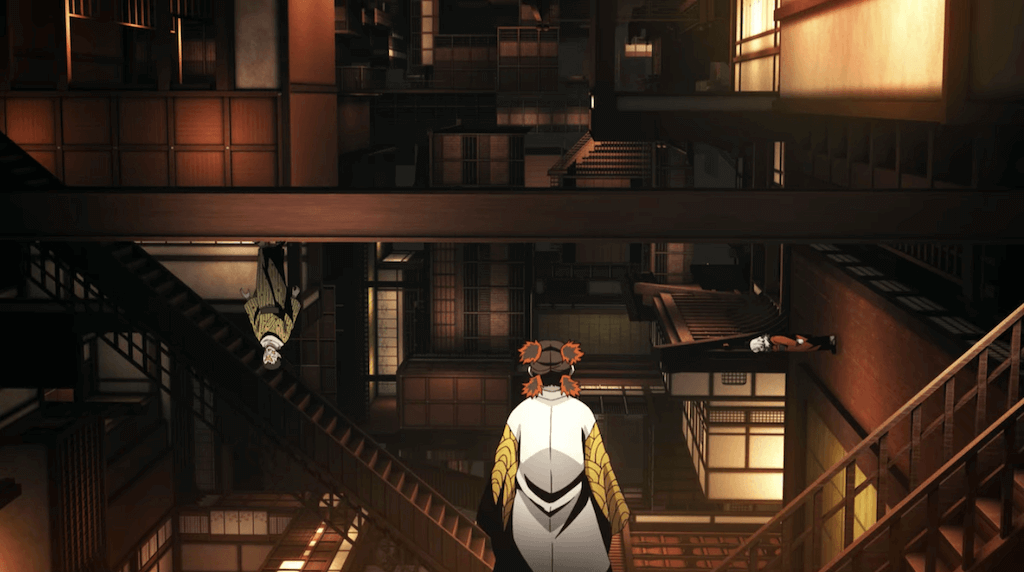 Infinity Castle in Demon Slayer
Image adapted from: Netflix 
The "Infinity Castle" was first introduced in Demon Slayer when Muzan Kibutsuji, the main antagonist and demon lord, assembled the Lower Moons at his secret lair.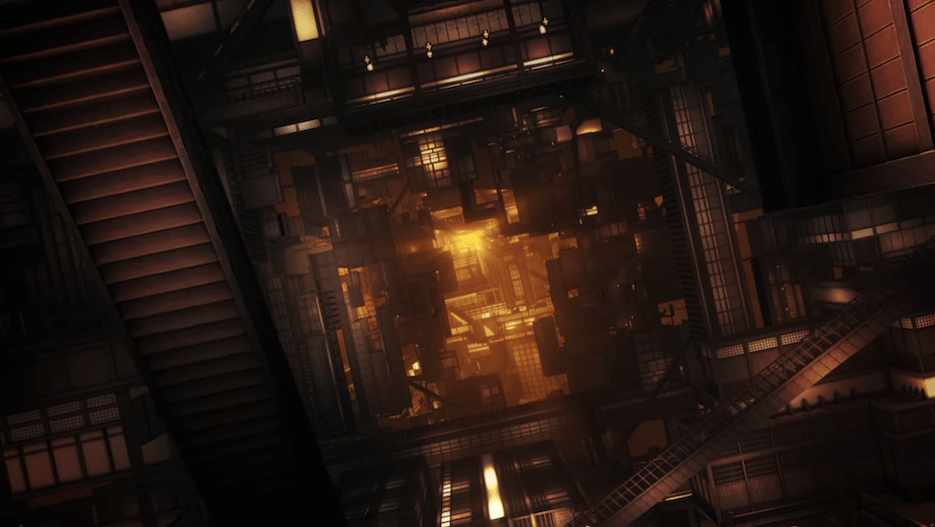 Image adapted from: Netflix 
Defying the laws of gravity, Muzan's intricate castle has a baffling layout with labyrinth-like staircases and walls. One does not move freely in this space, but instead has their movement controlled by a mysterious biwa-playing (traditional Japanese lute) demon.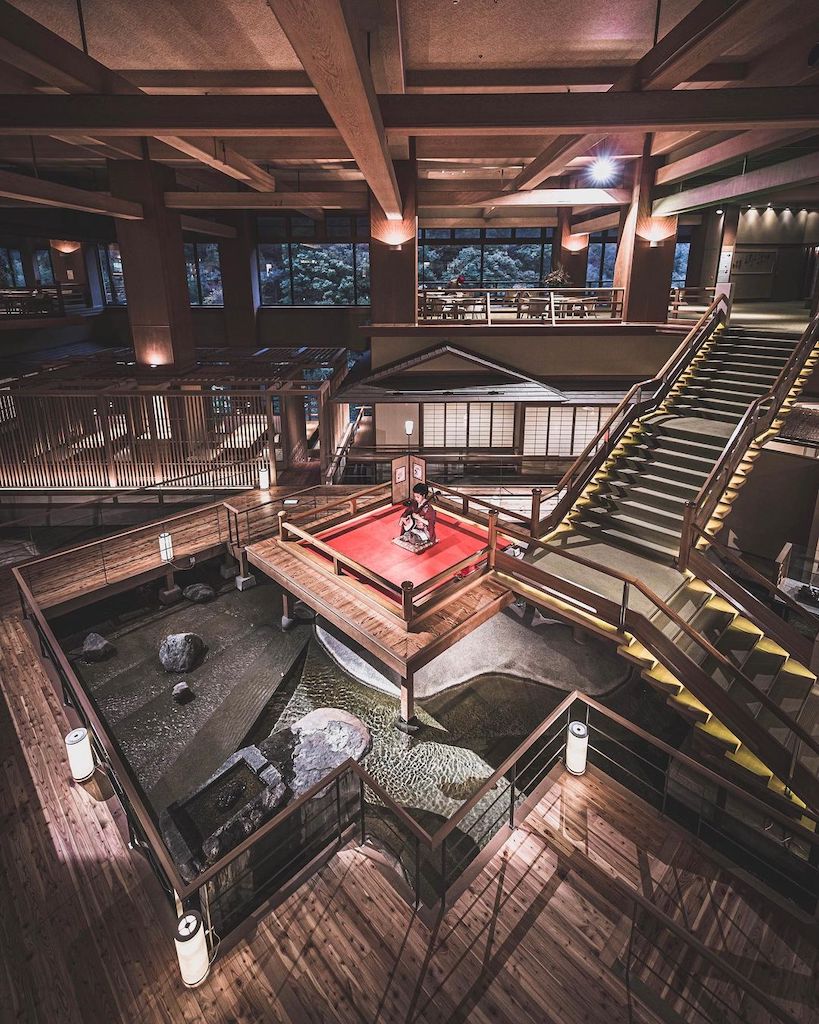 Real-life Infinity Castle
Image credit: @ayanatsu0617
Located in Aizuwakamatsu of Fukushima Prefecture, Ashinomaki Onsen Ookawaso is a luxury hot spring resort with a unique interior that bears a strong resemblance to the "Infinity Castle" in Demon Slayer.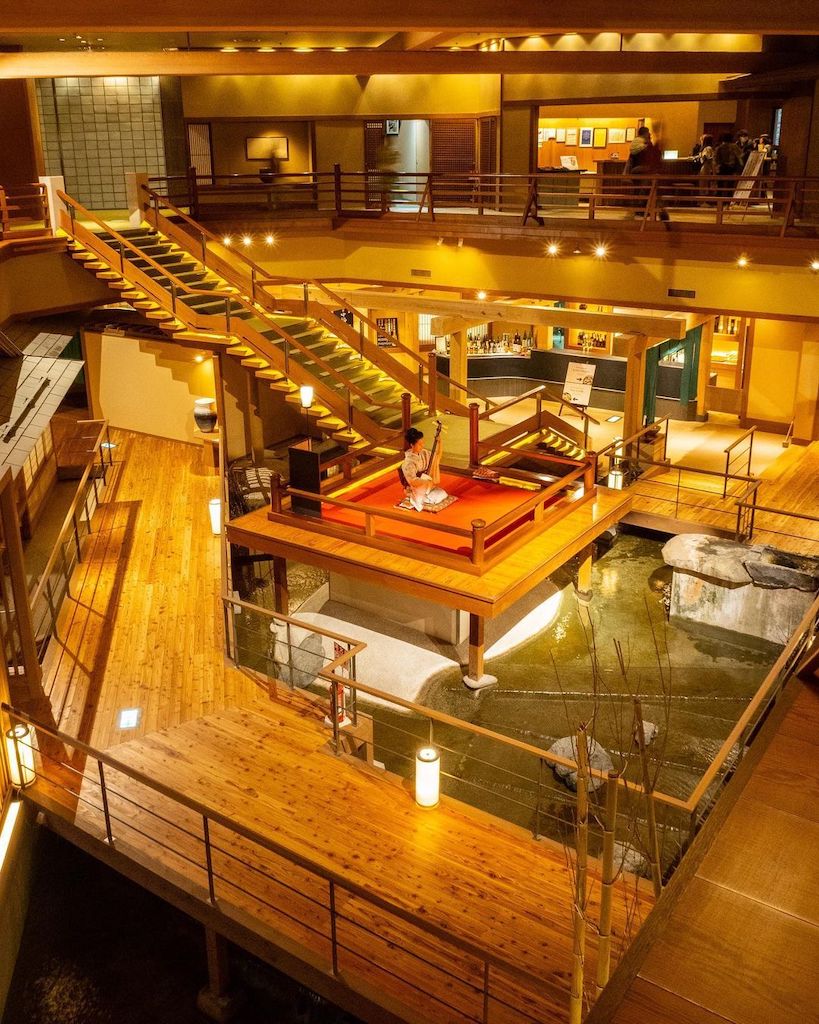 Image credit: @mikitoichikawa
Upon entering the ryokan, you'll be greeted by an open-space lobby, complete with a prominent red stage smack in the middle. Known as the "floating stage", the stage is raised above an indoor pond and connected with flights of stairs – not unlike the ones found in Muzan's dimensional castle.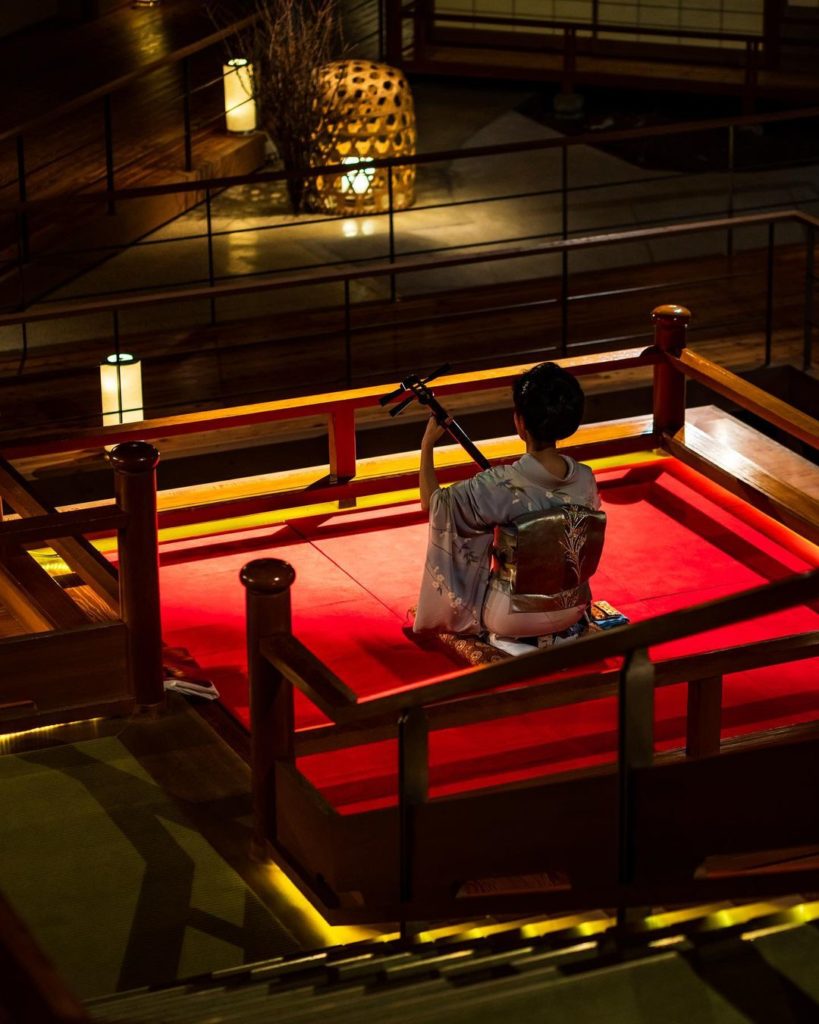 Image credit: @go1or8
A shamisen (3-stringed traditional Japanese instrument) performance is held on the red stage daily from 4PM to 6PM. Unlike the Lower Moons in the series, guests can gather round to enjoy the music without having to fear being forcibly teleported.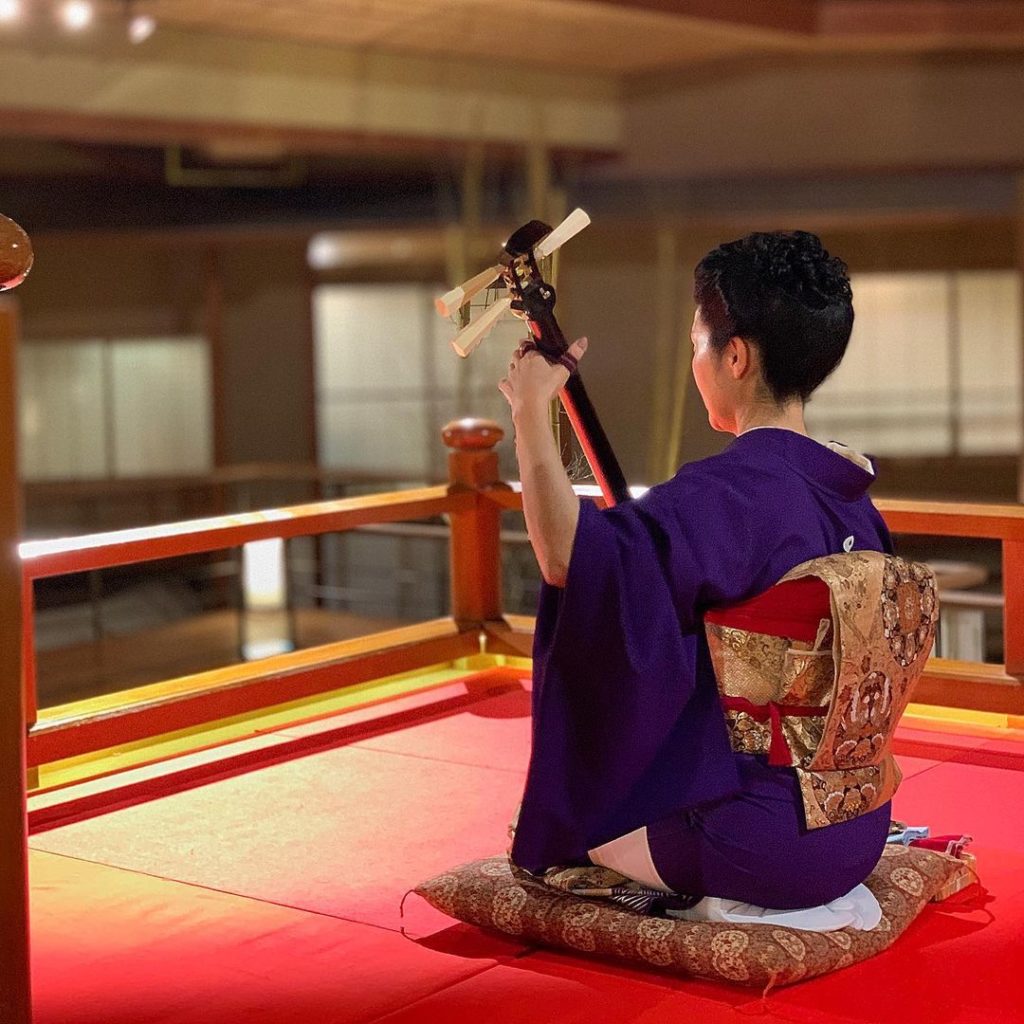 Image credit: @oqanxdj
According to Asahi Shimbun, shamisen performances have been regularly held at this special venue since its establishment more than 3 decades ago. It is only recently that the ryokan has received a surge of attention and visits from avid Demon Slayer fans. 
---
Luxury outdoor and indoor onsen for a relaxing soak
---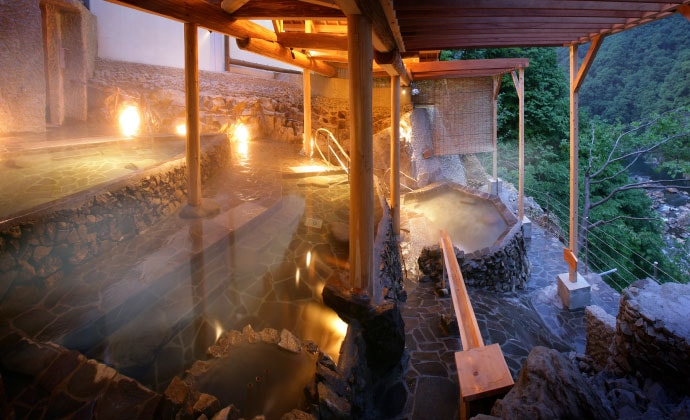 Shiki Butai Tanada
Image credit: Ashinomaki Onsen Ookawaso 
Aside from being a must-visit for anime fans, the luxurious Ashinomaki Onsen Ookawaso also attracts visitors with soothing outdoor onsens. Blessed with stunning views of the mountains and the nearby Ookawa valley, the ryokan offers 2 outdoor baths where visitors can have a leisurely soak while taking in the scenery in its full glory. 

Image credit: @anamariahfm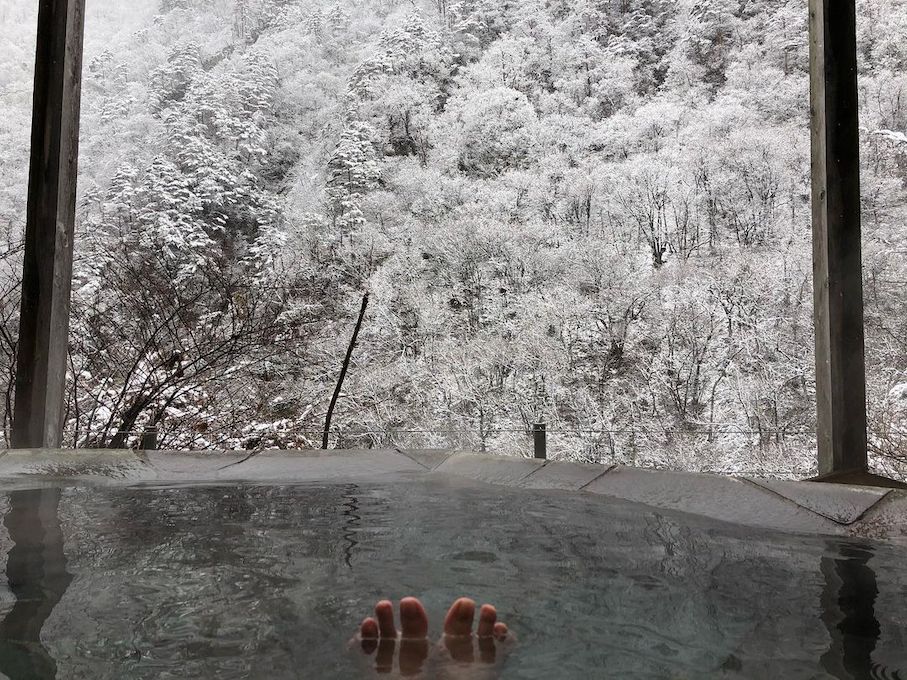 Image credit: @fukukichi1111
Designed to mimic the layout of rice terraces, the unique multi-tiered Shiki Butai Tanada – 1 of the 2 outdoor baths at the ryokan – has baths of varying levels and heights. Descend to the lowest tier that is closest to the edge of the building to enjoy a panoramic view of the surrounding mountains.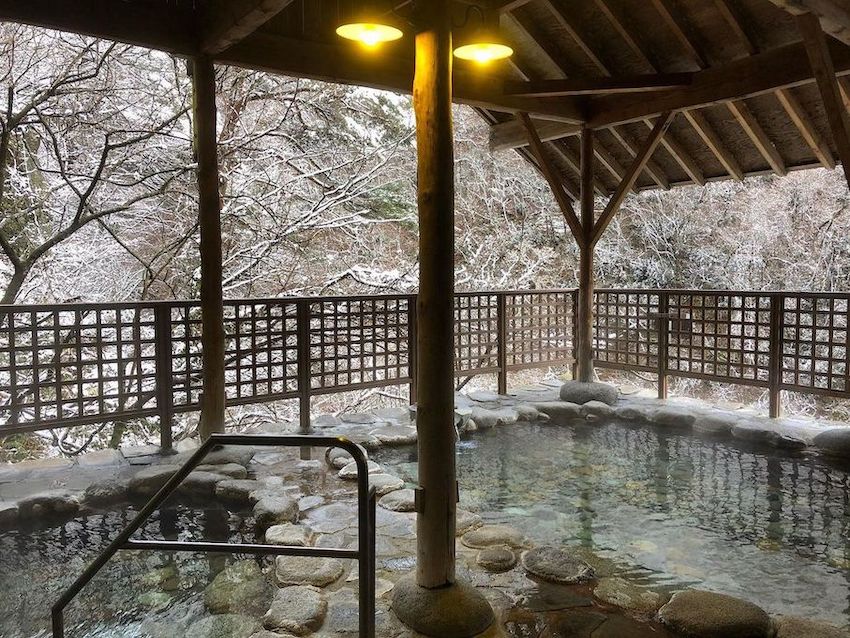 Kuchu Roten Buro
Image credit: @fukukichi1111
For an unobstructed view of the Ookawa river, opt for Kuchu Roten Buro – the other outdoor bath – which overlooks the picturesque river views.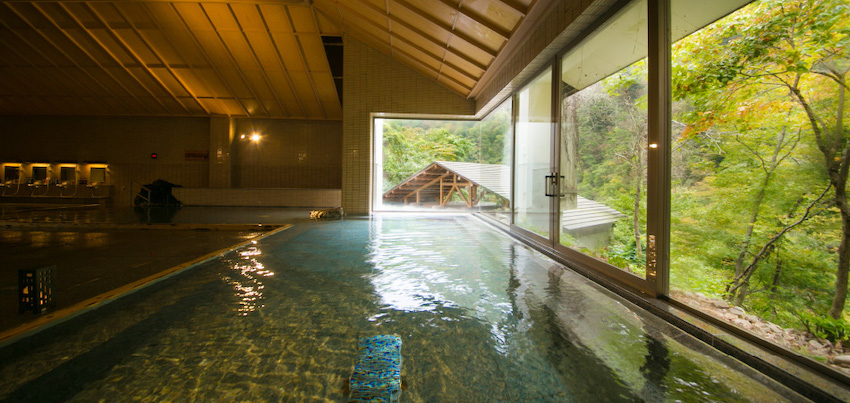 Image credit: Ashinomaki Onsen Ookawaso 
Head to the indoor baths if you need a bit more privacy. Though these are communal baths, they are partitioned with windows so you can still enjoy the views without being stark naked in the open. 
---
Staying at Ashinomaki Onsen Ookawaso
---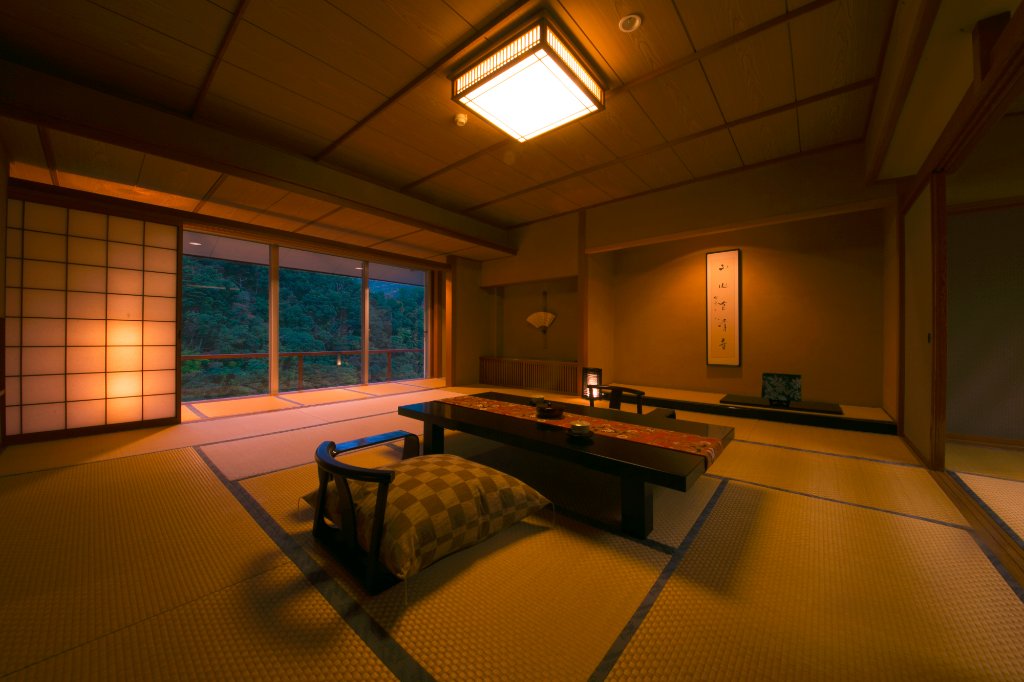 VIP room "Kihinshitsu" 
Image credit: Ashinomaki Onsen Ookawaso 
Take your pick from 7 different room types, which ranges from relatively modern and Westernised rooms to those with a traditional Japanese style. Rates start from ¥15,400 (~USD149.51) per head, depending on the number of people in your group and the room you choose.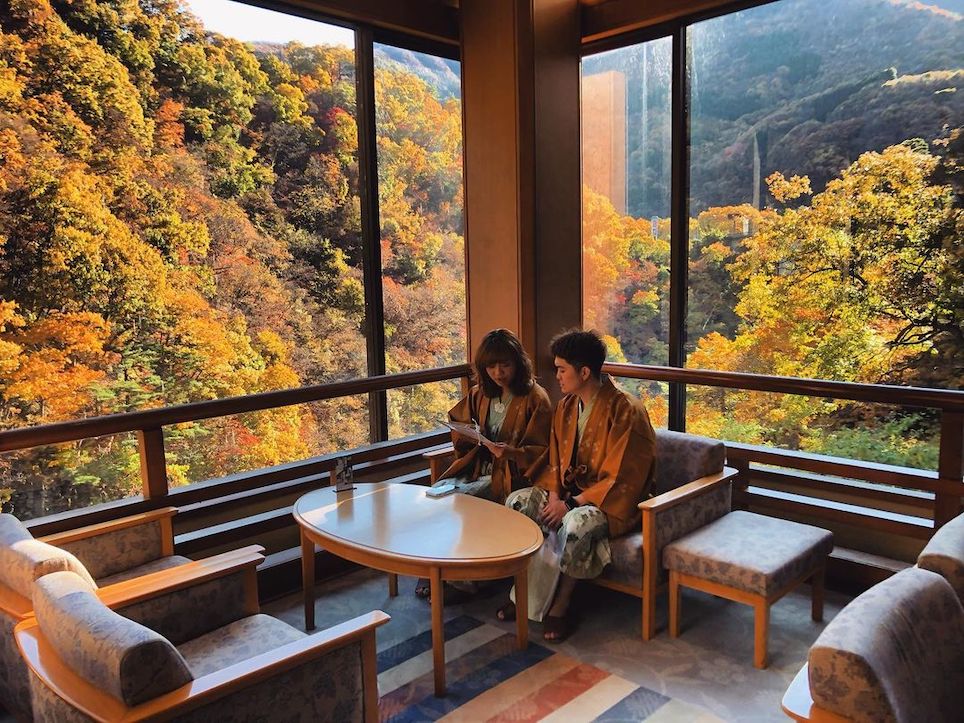 Image credit: @lizzyx_z
To get to Ashinomaki Onsen Ookawaso, take the Tohoku-Hokkaido Shinkansen from Tokyo Station and alight at Kōriyama Station. From there, a train ride on the local Ban-Etsusai Line will bring you to Aizu-Wakamatsu Station. Hop on the free shuttle bus which will take you straight to the ryokan.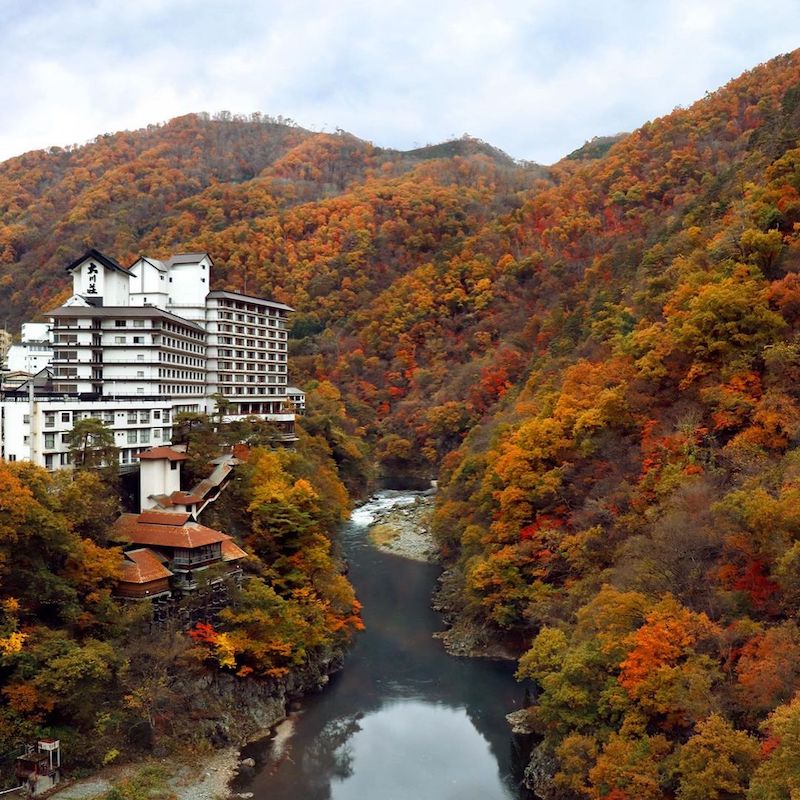 Image credit: @aizu_ookawaso
Do note that there's only 1 shuttle bus daily and it departs from the station at 3.30PM sharp, so be sure to reach the station on time if you'd like to make use of the service. Alternatively, you may also make a reservation here for free pick-up services at Ashinomaki Onsen Station.  
Address: 984 Shimoyudaira, Ashinomaki, Oto-Machi, Aizuwakamatsu-Shi, 969-5147, Fukushima
Telephone: +81-242-92-2111
Website
For more places to visit in Japan, check out these: 
Cover image adapted from: Netflix and @mikitoichikawa
Get more stories like this!
Drop us your email so you won't miss the latest news.