Toggle Hotel in Tokyo
---
Toggle Hotel is an aesthetic modern hotel located near the Metropolitan Expressway in bustling Tokyo. Situated in an urban landscape associated with concrete and dreariness, the hotel brings energetic hues to the area with its colourful two-toned theme that runs loyally from its exterior to its amenities. 
---
A hotel with a two-colour scheme
---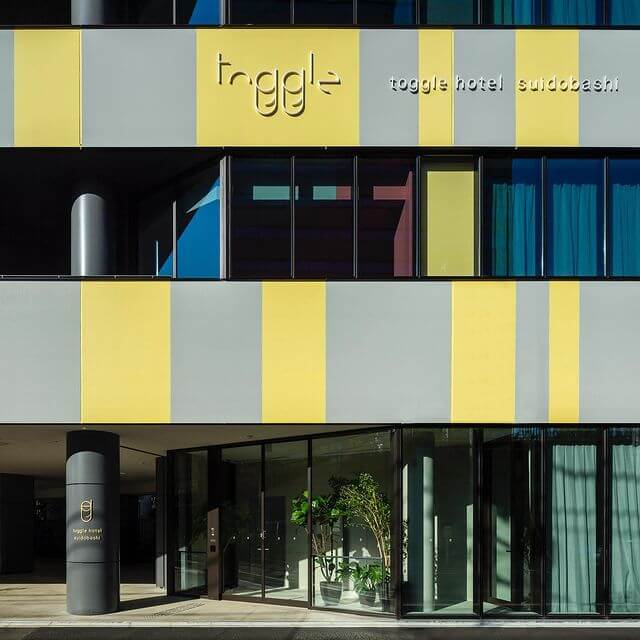 Image credit: @togglehotel
Opened on 1st April 2021, Toggle Hotel is a vibrant hotel located along the busy Metropolitan Expressway in Tokyo. It was designed by Klein Dytham Architecture, a Tokyo-based architectural firm that also designed PokoPoko and Ginza Place.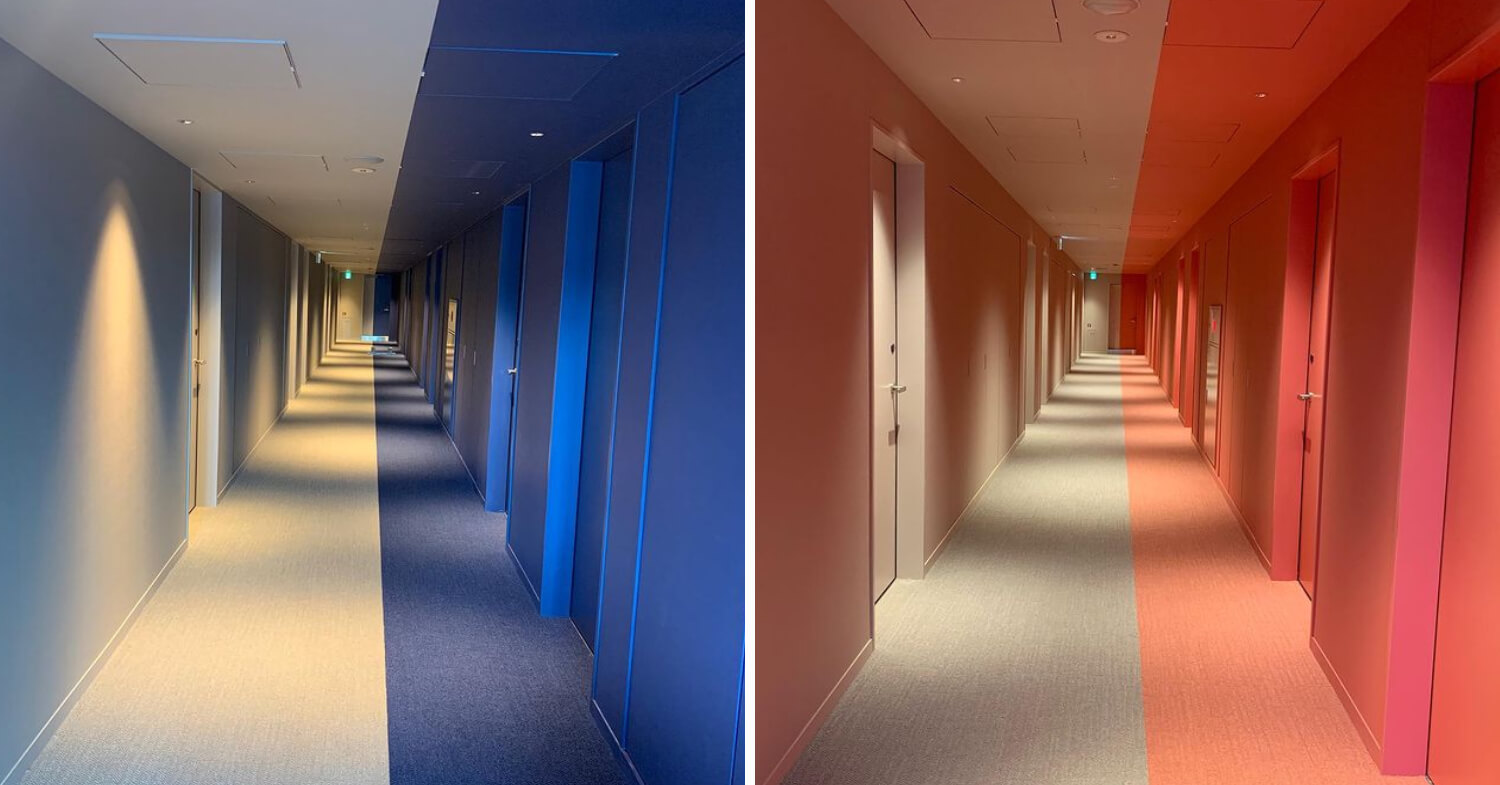 Image adapted from: @togglehotel and @togglehotel
The hotel boasts a unique two-toned colour scheme. Their yellow-grey exterior utilises Ultimate Grey and Illuminating, the two 2021 Pantone Colours of the Year.
The dual colour combinations also extend into the hotel, where trippy hallways are half tinted a neutral grey, while the other half can be blue, pink, purple, or green.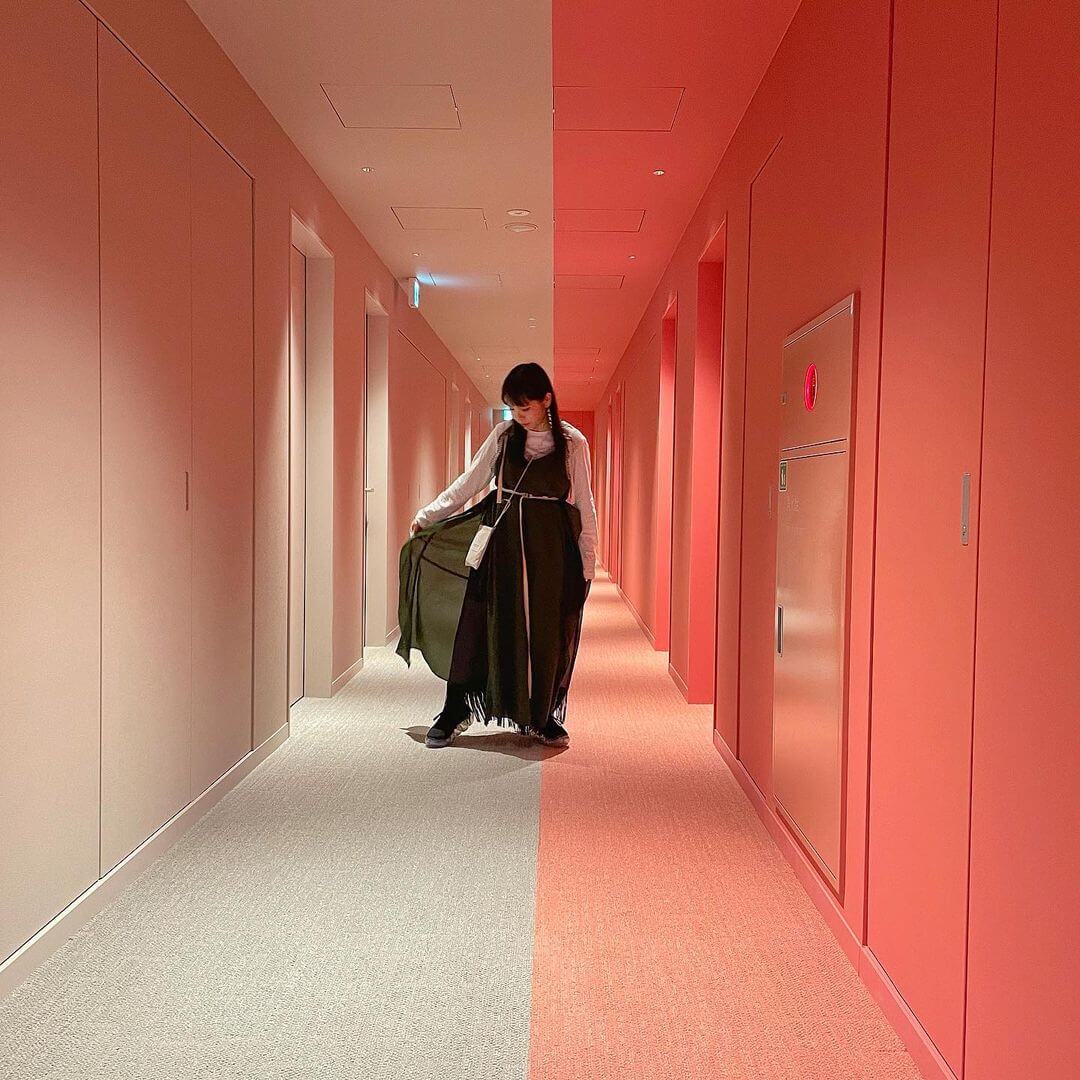 Image credit: @_capme._
---
Room rates and facilities
---
The 85-room Toggle Hotel offers 12 room types in total. Like the hallways, the rooms boast interiors that are decked out in two accent colours.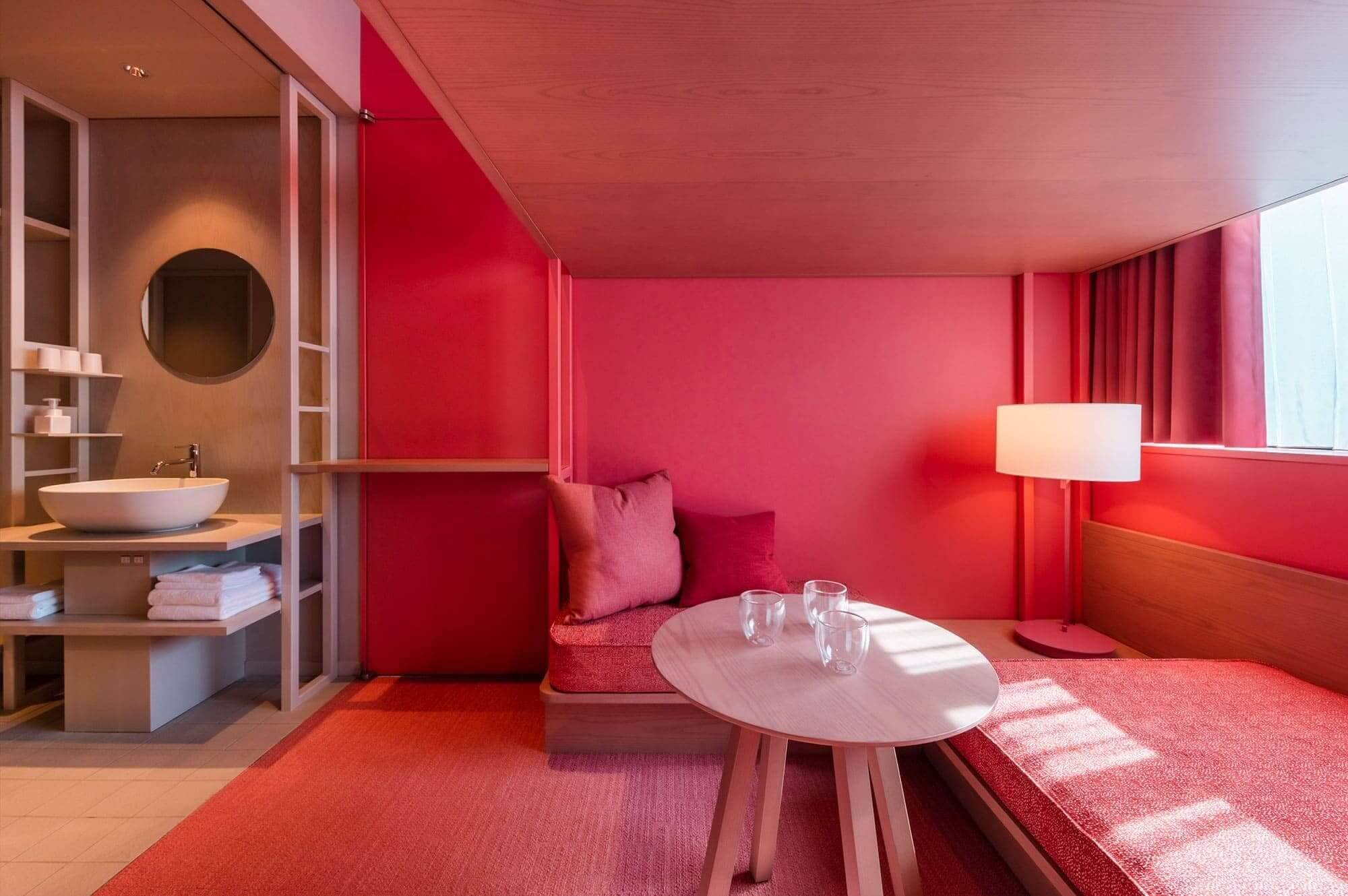 Pink-grey Loft Room A
Image credit: toggle hotel suidobashi
For example, Loft Room A has three colour combinations, one of which is pink and grey.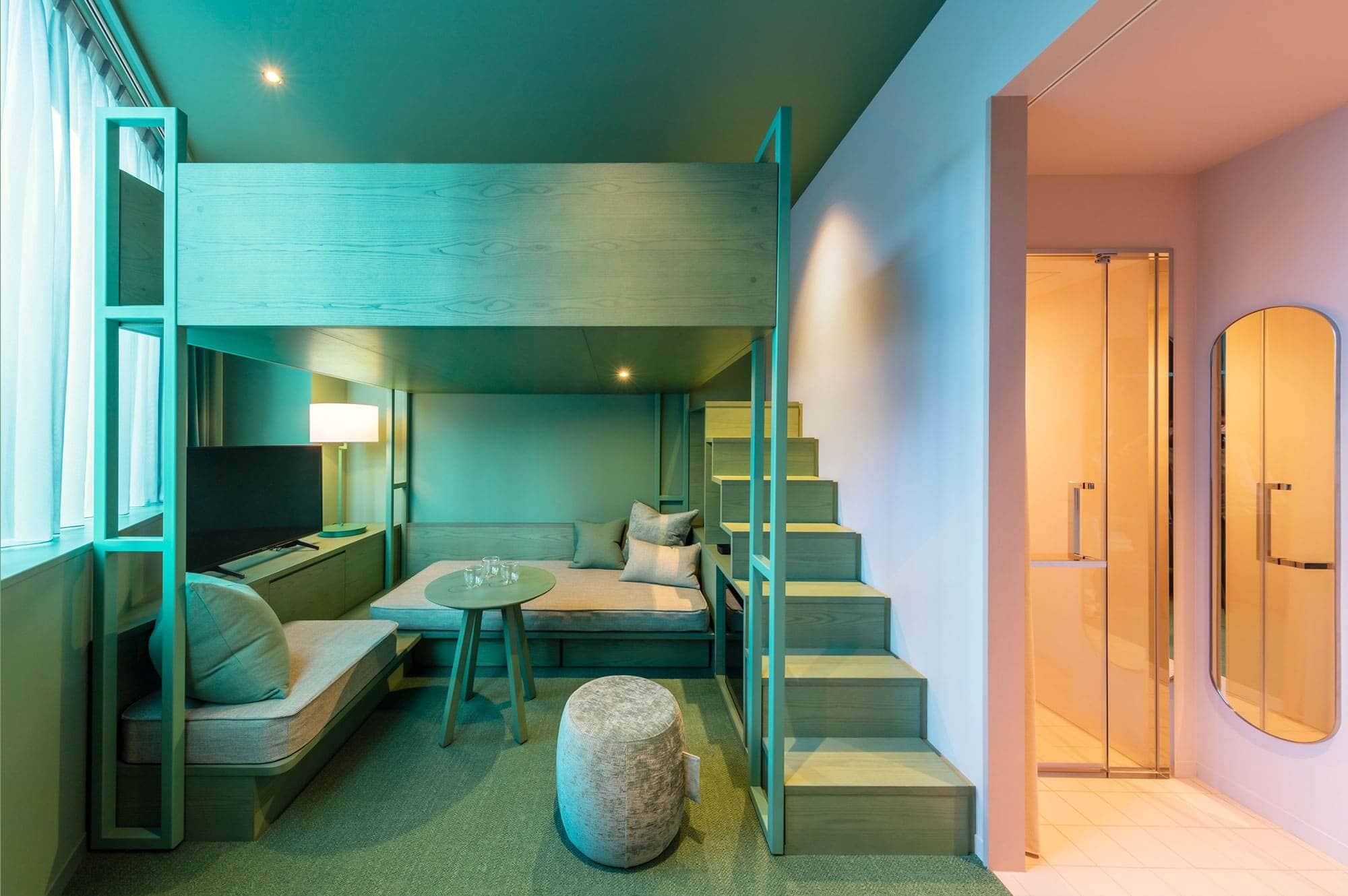 Green-beige Loft Room B
Image credit: toggle hotel suidobashi
Loft Room B similarly has three colour combinations, one of which is green-beige.
Both room types can accommodate up to three people, and are priced at ¥10,100 (~USD92.79) per night.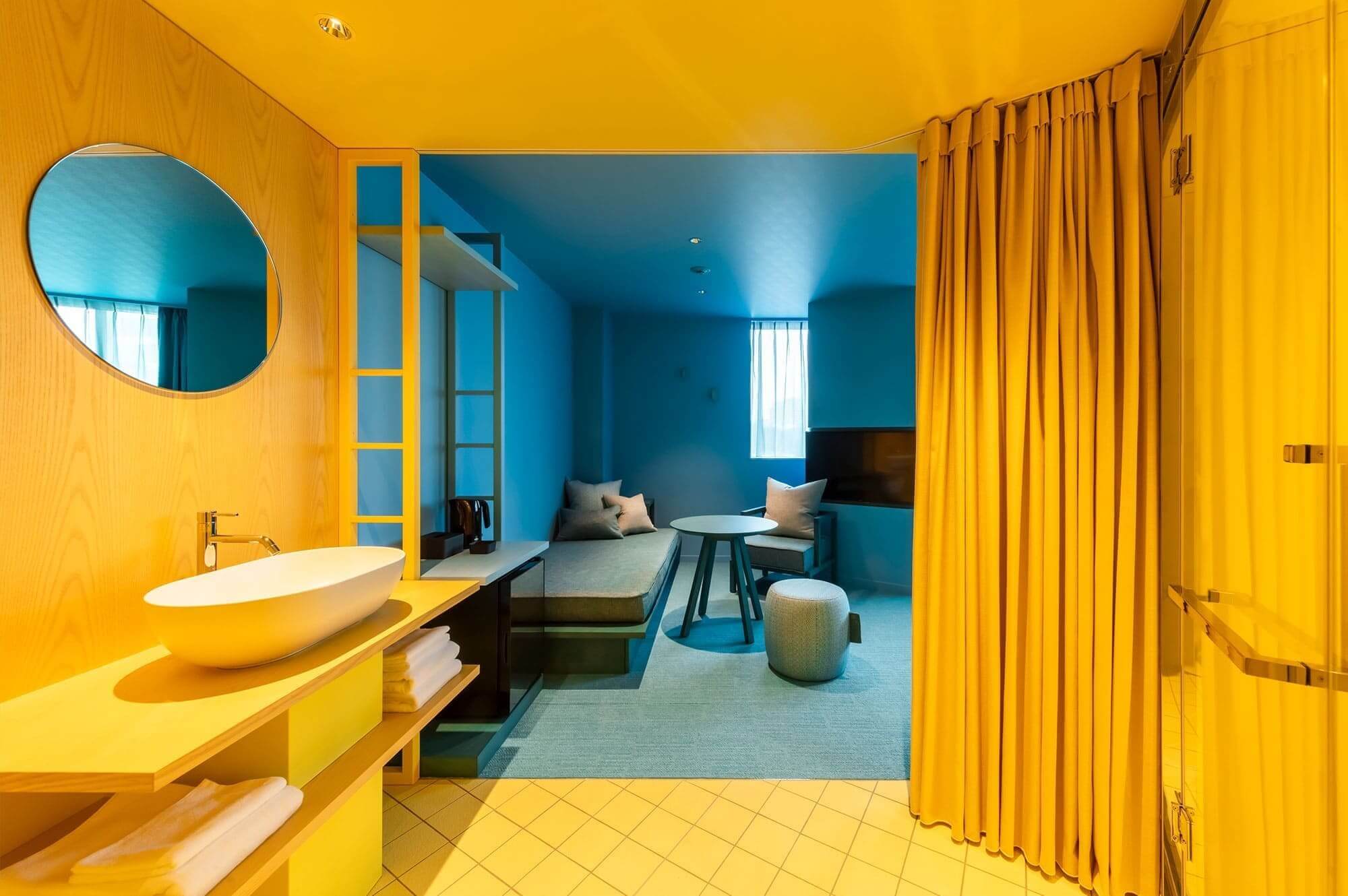 Blue-yellow Superior Room
Image credit: toggle hotel suidobashi
Meanwhile, one of the three colour combinations of the Superior Room is a dynamic contrast of yellow and blue reminiscent of a certain Swedish furniture company. It accommodates up to three people at a price of ¥11,600 (~USD106.57) per night.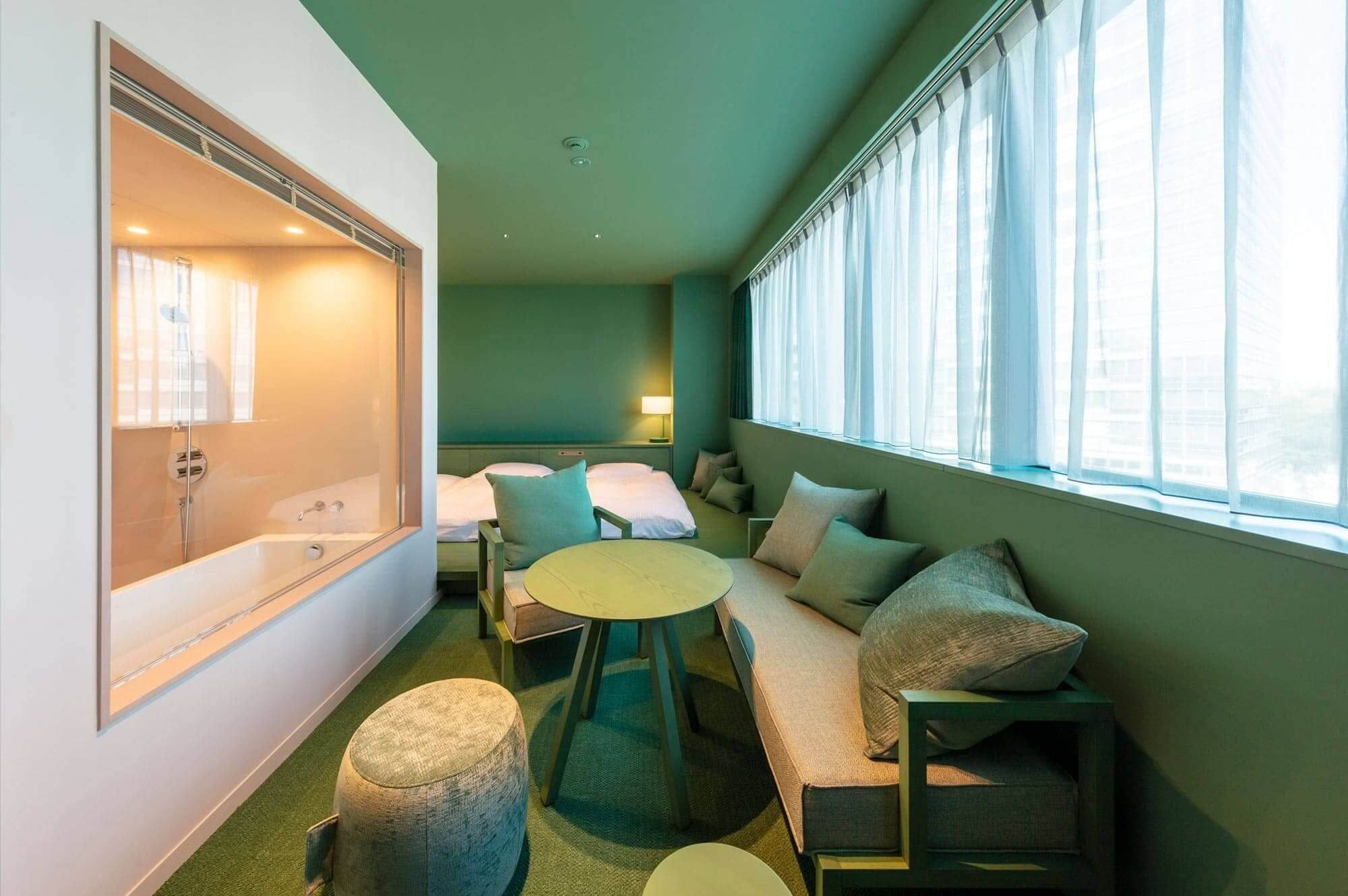 Premier Fourth
Image credit: toggle hotel suidobashi
If you're travelling in a group of four, book the Premier Fourth. The spacious room has a soothing green-beige colour scheme and costs ¥15,400 (~USD141.48) per night.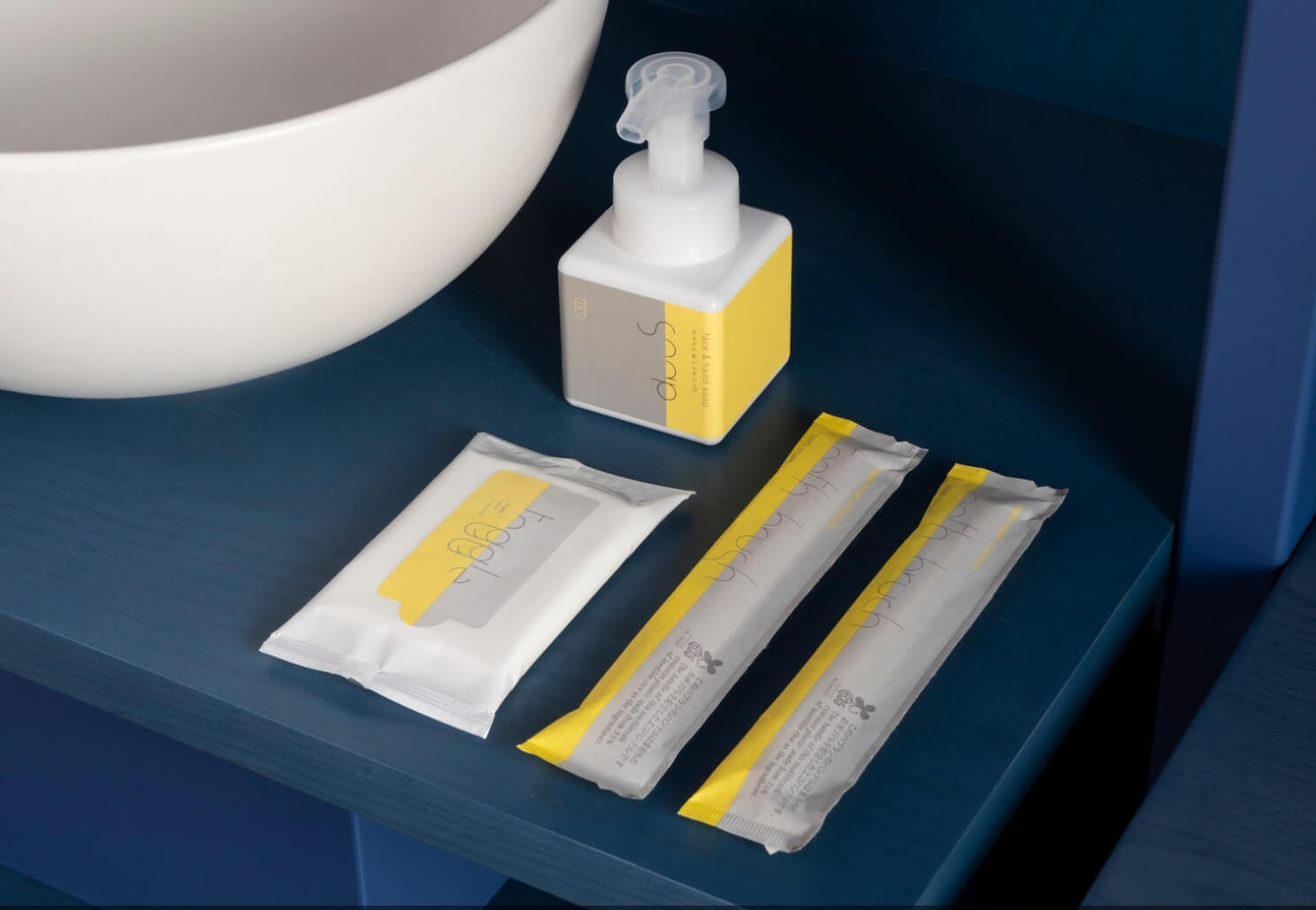 Image credit: toggle hotel suidobashi
All the rooms are furnished in a minimalist manner – not minimal – in order to reduce unnecessary waste, though you'd still find all the basic amenities in place. Speaking of amenities, even the toiletries are thoughtfully packaged in yellow and grey, similar to the hotel's facade.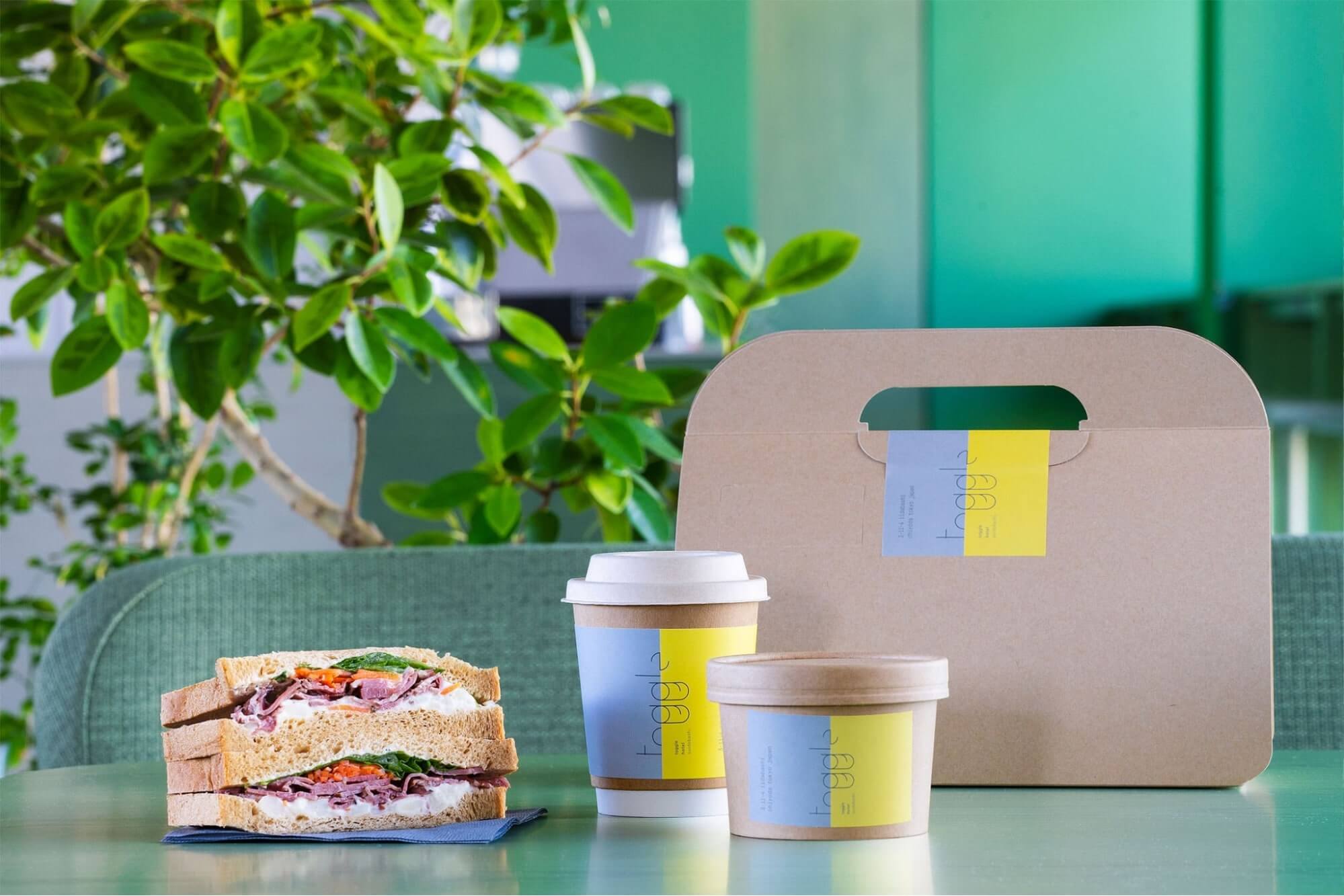 Image credit: toggle hotel suidobashi
Every room booking is eligible for a Breakfast & Stay plan with an additional top-up of ¥2,000 (~USD18.39) to the room price. Under this plan, you're entitled to free breakfasts.
View all the available choices and book your desired room here.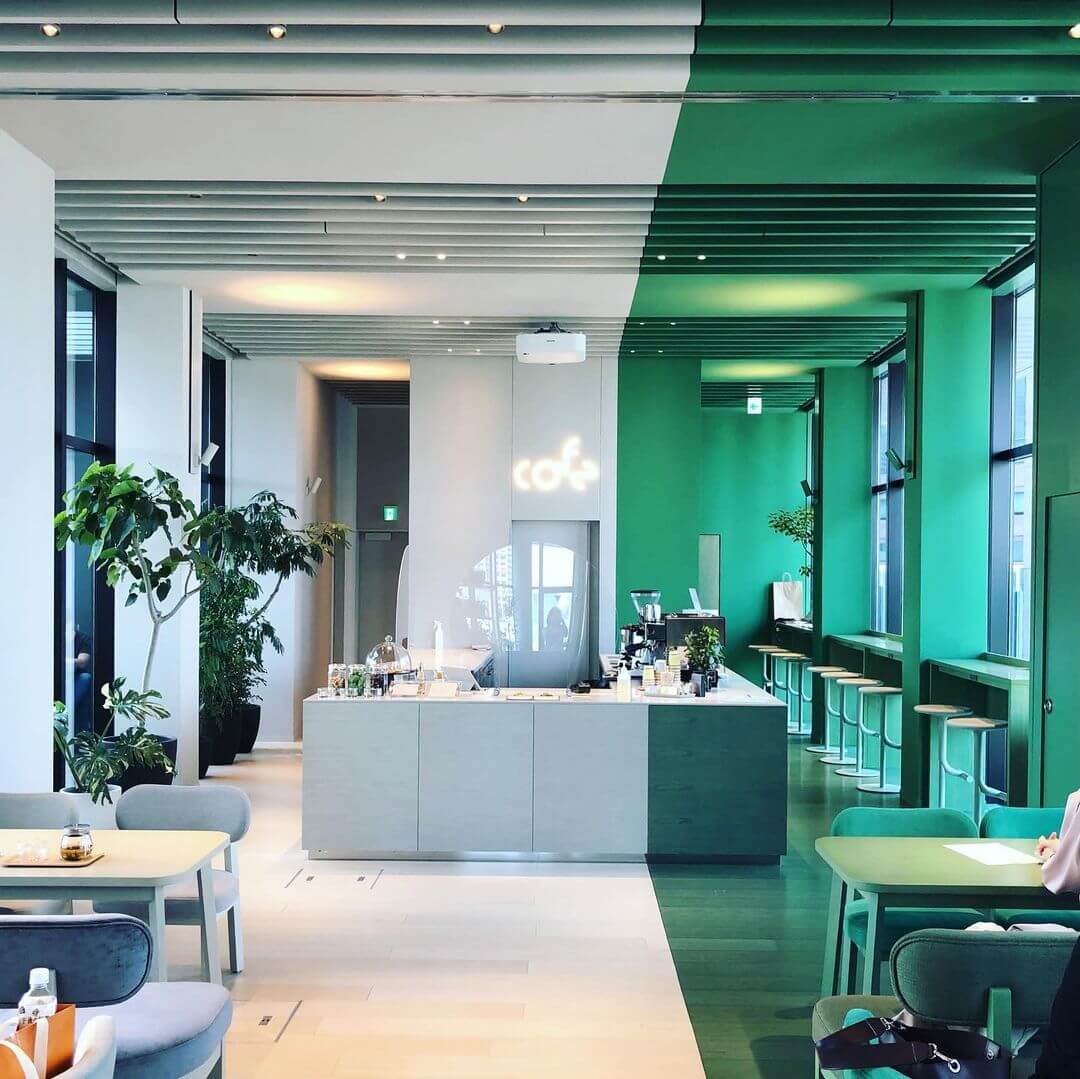 Image credit: @ara.iyu
Head to the ninth floor, where you can find an aesthetic cafe that colours a green-grey colour scheme. It serves breakfast for overnight guests from 7AM-10AM. If you got the Breakfast & Stay option, this is where you'd get your breakfast bites.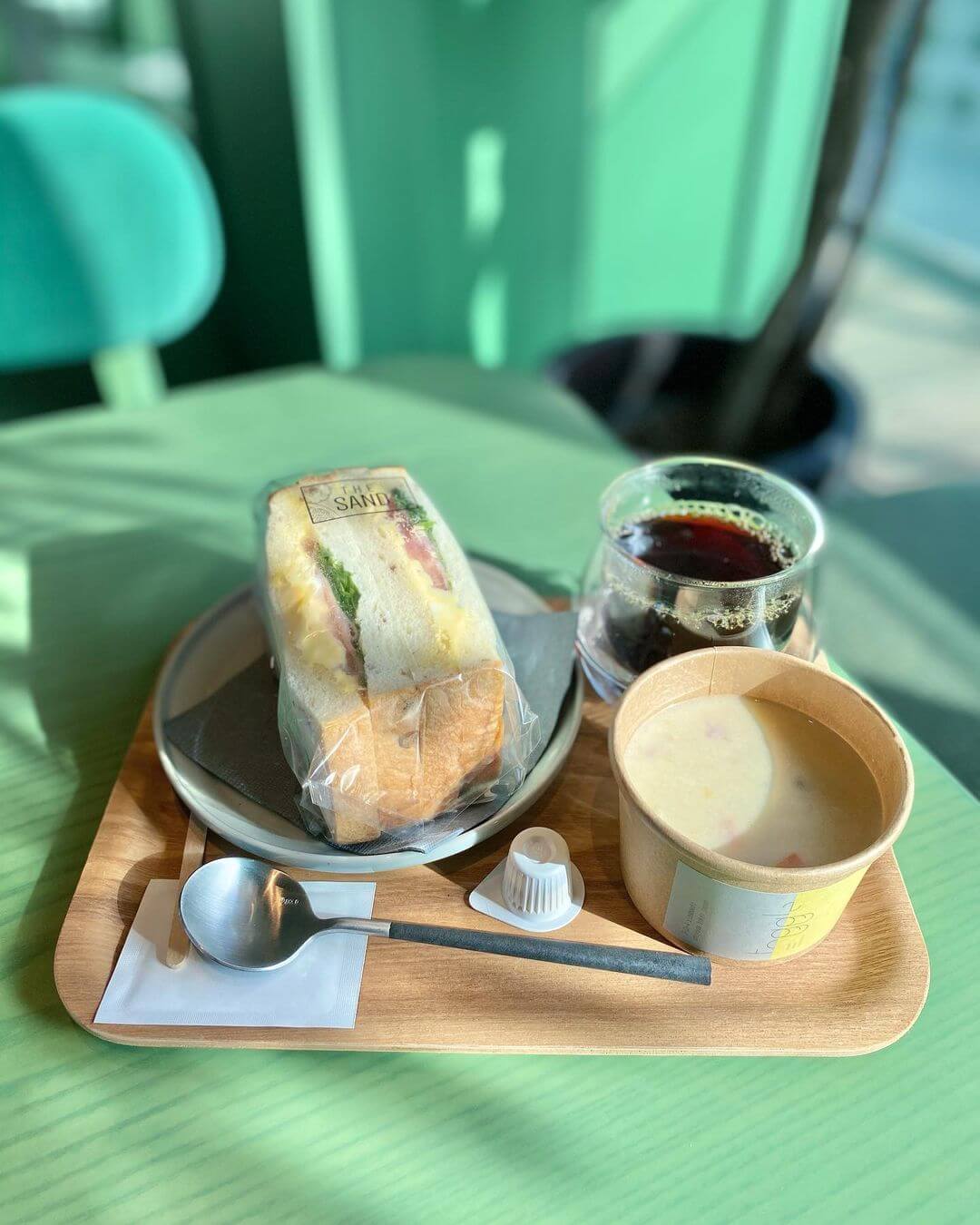 Image credit: @marsfieldgds16225
The cafe closes at 11PM daily, so you can conveniently grab a sandwich if your stomach before bed.
---
How to get to Toggle Hotel
---
Saturated with vibrant hues, Toggle Hotel breathes liveliness into the surrounding concrete landscape. Do consider an overnight stay here on your next trip to Tokyo.
Getting there: The hotel is about a three-minute walk from the West Exit of JR Suidobashi Station.
Address: 3 Chome-11-4 Iidabashi, Chiyoda City, 102-0072 Tokyo
Website
For more places to visit, check out:
---
Cover image adapted from: toggle hotel suidobashi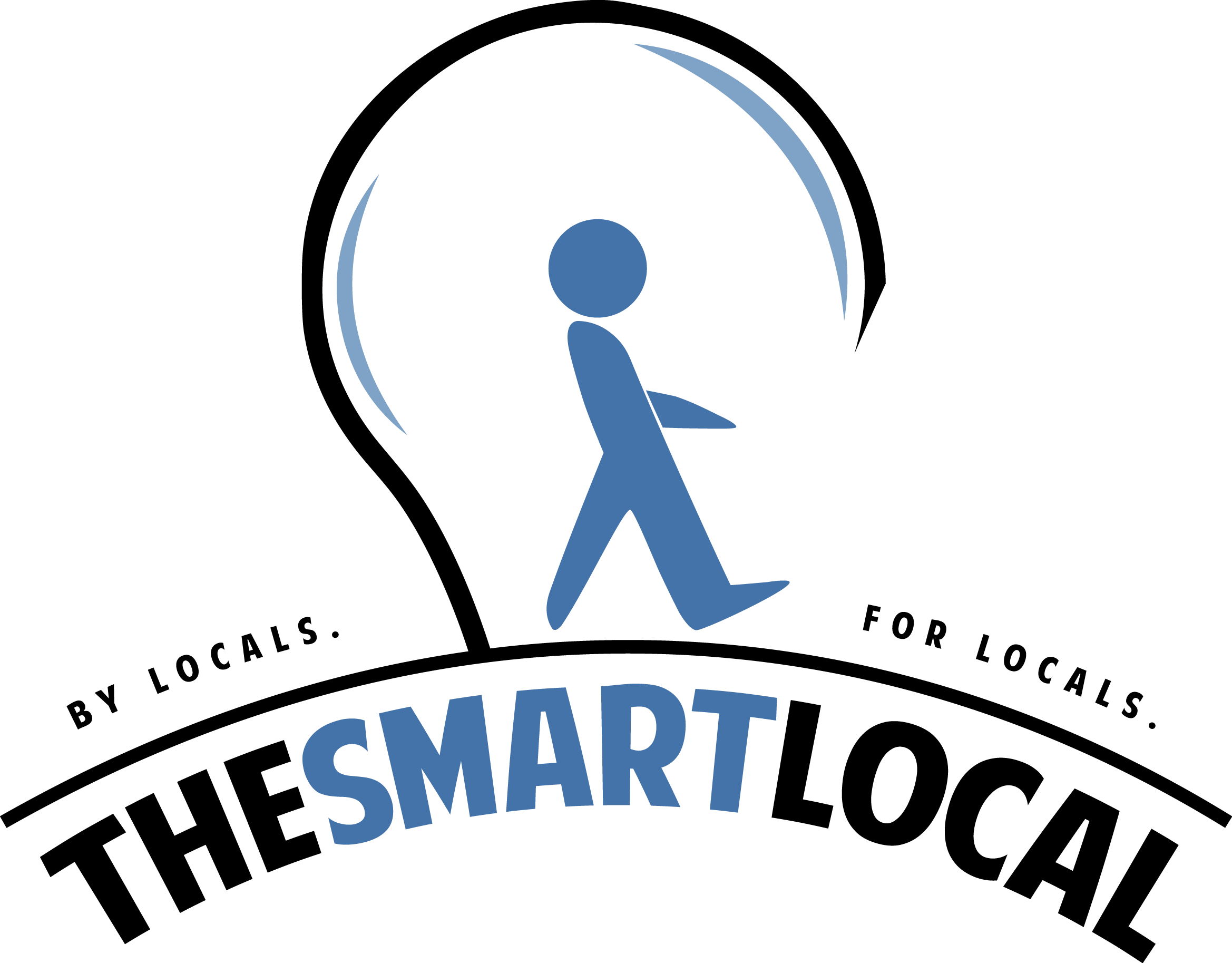 Drop us your email so you won't miss the latest news.